DEPARTMENT OF SKILLS, EMPLOYMENT AND ENTREPRENEURSHIP - A SUCCESS STORY
Page content transcription
If your browser does not render page correctly, please read the page content below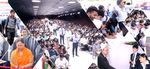 Dr. Jaswant Singh Yadav
Hon'ble Minister, SEE,
Govt. of Rajasthan

                          Smt. Vasundhara Raje
                           Hon'ble CM, Rajasthan

DEPARTMENT OF SKILLS, EMPLOYMENT
AND ENTREPRENEURSHIP
A SUCCESS STORY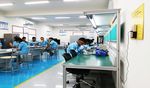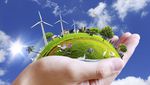 To realise our demographic destiny, it is essential to
equip and continuously upgrade the skills of our working
age population and to empower the youth with more

                                                                                         Chief Minister's Message
and more job opportunities. It thus becomes imperative
that a blueprint on creating job opportunities is created.

Having visualised the dream of creating 'Skill
Rajasthan' and with an aim of generating numerous job
opportunities for the youth, we set up the Rajasthan
Mission on Livelihoods (RMOL) way back in 2004. Since
then, Skills has come a long way. Now with streamlined
support from the Central Government through the
National Skill Development Committee and Ministry of Skill Development &
Entrepreneurship, Skills has become the buzzword among the training partners as
well as the masses.

What started with a handful of trades, has now grown by leaps and bounds with
the inclusion of new and industry specific programs. To further the cause, the Skills,
Employment and Entrepreneurship Department was created so as to bring together
the various skilling units under one umbrella.

It is heartening to learn that the Department has provided employment opportunities
to over 6 lakh youth and is geared to achieve the goal of providing 15,00,000
employment opportunities to the youth of the state.

The inclusion of trades for Women, Transgender, Minority, Persons with Special
Abilities, Jail Inmates, Ex Servicemen will certainly enable the mainstreaming of
the marginalised sections. With the Department's special focus on Local Heritage
and Fine Arts trades and skilling in novice sectors such as Junior Heritage Mistri,
Purohitya Prashikshan, Phad Painting, I am confident that the rich culture of the
state will definitely be conserved.

On World Youth Skills Day 2017, I call upon the youth of Rajasthan to participate
in skilling and gain employment opportunities and to make use of the manifold
prospects that await them. Moreover, industrial houses and training partners are
invited to join hands with the Department for the better promotion of skilling and
entrepreneurship and meet the aspirations of the youth, thereby making India, the
Skill Capital of the world.

                                                           Vasundhara Raje
                                                    Chief Minister, Rajasthan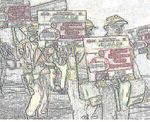 EXECUTIVE SUMMARY

       It is possible to fly without motors, but not
               without knowledge and skill
                                            -Wibur Wright(Father of Modern Aviation)

    By 2020, India is set to become the world's youngest country, with 64% of its
    population in the working age group, with a median age of 29 years. This huge
    resource brings with it the problem of keeping the youth gainfully employed and
    contributing to the nation's economy. 12 million young Indians enter the job market
    each year. If ever there is a way to reap this demographic advantage and balance the
    scales of employment, skill development may be the only way.

    Realising the immense need, our Hon'ble and dynamic Chief Minister, Smt.
    Vasundhara Raje set up RMOL- Rajasthan Mission on Livelihoods in as early as
    2004 to conduct Skills and Livelihoods trainings. RMOL initiated trainings with the
    support of World Bank. This was a precursor to the National Skills Policy of 2009.
    To further the Mission, the Department of Skills, Employment and Entrepreneurship
    of Rajasthan was integrated and established in 2015 that has enabled big leaps to
    foster the growth of skilling in the State.

    In the last 3 years, the Department of SEE has seen a phenomenal growth by skilling
    more than 6 lakh youth and the number is continuously on the rise, thanks to the
    unanimous efforts of RSLDC, ITI and Employment Department.

    As a part of its endeavor to provide the youth, with a gourmet of courses to choose
    from, the Skilling Department of Rajasthan has expanded its horizon by providing
    training in novice sectors such as Phad Paintings, Heritage Mistri Trade, Purohitya
    Prashikshan, Ornamental Fisheries, Khadi Gramudhyog,etc, thus dropping out
    the Conventional courses and making space for the Industry specific trades. In
    an attempt to reach out to the different sections of the society, the Department is
    laying special emphasis on providing Skill training to Women, Transgender, Persons
    with Special Ability, Juveniles and Jail Inmates, Madrasa Pass outs and Drop outs,
    Ex Army Servicemen and other such special and untapped segments of the society,
    thus empowering them with quality training and placement opportunities.

    Addressing the aspirational progression towards high-end skilling, training of
    trainers and creation of State of Art affiliations/CoE, the Chief Minister laid foundation
    stone for Rajasthan ILD University, way back in the Resurgent Rajasthan Summit of
    November 2015. The Skill University was promulgated by an Act of the Legislature in
    March 2017 and has become a path breaker in the skills arena by already establishing
    2 Centres of Excellence in the form of Green Sector CoE with the help of Rajasthan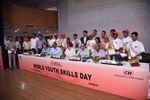 EXECUTIVE SUMMARY

            Pollution Control Board and Renewable Energy (Solar) and Advanced Electrical CoE
            with the help of Schneider Corporation of France. Another Private Bhartiya Skill
            Development University (BSDU) has been set up to cater to high-end skilling from
            levels 5 to 10 of NSQF in Mechatronics, precision tool Engineering, Airconditioning,
            etc.

            The Department to create a technically qualified workforce, has entered into
            MoUs with leading industrial partners of the country such as Schneider, Toyota,
            Bosch, Caterpillar, Daikin, Honda, CISCO, Maruti besides many others. It has also
            partnered with Rajasthan Pollution Control Board, Rubber Sector Skills Council
            and Sector Council for Green Jobs to provide Skill training in the Green Jobs sector
            related to goods and services that will benefit the environment and help in energy
            conservation, limit gashouse gas emissions, minimise waste and pollution, protect
            and restore ecosystems as well as support adaption to the effects of climate change.
            Under the Program, the students will be trained in sectors related to Solar Energy,
            Water Treatment and Waste Recycle primarily while 16 more such trades will be
            added in the future. The focus shall thus be on creating Wood and Pipe Engineers
            instead of mere Carpenters and Plumbers. Also, RSLDC has initiated training
            for jobroles under the Smart City Mission and aspires to train CA's and certified
            professionals for GST documentation.

            Owing to the best practices adopted by RSLDC, it has achieved significant milestones
            and has been awarded with the ASSOCHAM Award consecutively for 2 years in the
            best State category. 19 State Missions have visited RSLDC to gain from the prevalent
            skilling eco-system including recent visits of Maharashtra and Uttar Pradesh.

            With such initiatives, the Department strives hard to not only make the youth of
            Rajasthan self sufficient but to also see them bag the top positions across the globe
            to realise the dream of the Hon'ble Prime Minister of what he calls a 'Global Skilled
            Workforce of Indians'.
INDEX
S.No.                                        Particulars                            Page No.
1       Institutional Arrangement –Skilling Rajasthan : An Evolution               P1
              RMOL-RSLDC
              Creation of RSLDC
              Re-organisation of RMOL
              Integration and Convergence
              PMCA Model
              Rajasthan ILD University (RISU)
              Bhartiya Skill Development University (BSDU)
2       Skill Training Schemes of the Department                                   P3
              Major Schemes of RSLDC
              ITIs : A Mission to Upscale Skilling in Rajasthan
              ITI Plus Mission
              Upgradation of Govt. ITIs through Industrial Leadership as per IMC
              Apprenticeship Training Scheme (ATS)
              Centralised Online Counseling and Admission
              Major Schemes/Programmes of Employment Department
              Organizing Army Rallies
              Akshat Yojana (Unemployment Allowance Scheme)
              Interlinking Employment Offices with NCS Portal
              Modern Career Centres
              Skill Fairs
3       DSEE-Success Story                                                         P8
            DSEE goes online through its IT initiatives
            Integrated Scheme Management Scheme (ISMS)
            Adhaar Enabled Biometric Attendance System (AEBMS)
            Online Skill Calendar
            Livelihood Portal
            RSLDC Mobile App
4       Awareness and Mobilisation of youth                                        P 11
            Skill, Employment and Entrepreneurship Fairs
            Special Gram Sabhas
            Online Registration of youth on ISMS
            Convergence Departments
            Mobilisation by Training Partners
            Community Organisers deputed by RSLDC
5       Amalgamation for Good : Convergence Model                                  P 13
6       Strong Monitoring & Evaluation Mechanism                                   P 14
             Monitoring by Chief Minister Advisory Council (CMAC)
             Strong Linkages with NITI Ayog, MSDE, NSDA, NSDC, etc.
             District Level Skill Development Committee
             Quarterly Review by Board of Directors
             Monthly Review by MD RSLDC with Scheme Officers & TPs
             District Skill Teams
             Dedicated Desk Appraisal Team
             Dedicated Placement Verification Cell
7       Innovative IEC Initiatives adopted to promote the Skill Ecosystem          P 16
             Skill Icons and Brand Ambassadors
             New Branding Guidelines issued for Skill Development Centres
             Kaushal Sakhi Initiative
             Social Media Handles and Links
             Publications
             Regular News Coverages
             World Youth Skills Day
             World Skills Competition
             Videos on COEs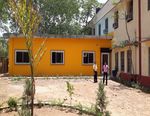 S.No.                                        Particulars                                            Page No.
8       Empowering Individuals : Focused Approach towards Different Sections of Society            P 18
            Skill Programme for Persons with Special Ability (PSAs)
            Skill Programme for Jail Inmates
            Training the Tribal Youth of Rajasthan
            Focus on training Women
            Training for youth in Border Areas
            BoCW
            Minority Training
            Skill Training for Transgender community
9       Trailblazing into New Sectors of Skilling                                                  P 22
              Junior Heritage Mistri
              Purohitya Prashikshan
              Certification of Domestic Workers
              Phad Paintings
              Ornamental Fisheries
              Therapeutic Spa and Wellness
              Dialysis Centre and R.O Operators
              Knowledge Integrated Skill Modules for Agriculture, Horticulture, Animal Husbandry
              Training (KISMAT) Centers
              Skill on Wheels
              Skill Training on GST Job Roles
              Skilling and Certification for Ex-Servicemen
              Emphasis on Environmental Friendly Sectors
10      Focus on Aligning Industries with Skill Development Initiatives                            P 26
          Creation of Centres of Excellence (COE)
            Centre of Excellence for Tourism Training (CETT), Udaipur
            Caterpillar Centre of Excellence, Govt. ITI, Jhalawar
            Samsung Centre of Excellence, Govt. ITI, Jaipur
            Toyota Centre of Excellence, Bhiwadi
            Cairn Centre of Excellence, Jodhpur
          Partnership with Industries
            CISCO Digital Academy
            Bosch BRIDGE Academy
            Asian Paints Colour Academy
            Pidilite
            Glass Academy
            Indian Institute of Gems and Jewellery (IIGJ)
            Raymond
            Narayana Multi –specialty Hospital
            Mahatma Gandhi University of Medical Sciences and Technology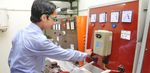 S.No.                                        Particulars                                Page No.
11      Constant Endeavour to Promote Entrepreneurship related Opportunities           P 30
            Livelihood Business Incubators
            MoU signed with NIESBUD
            MoU signed with GEMS Skills India Pvt. Ltd.
            Boost your Business' Programme of Facebook
            Collaboration with MDS University, Ajmer
            Revamping Entrepreneurship Management and Development Institute in RSLDC
            Start up Policy
            Entrepreneurship Cell in ITIs
            SEE Fairs
            Linkages with Pradhan Mantri Mudra Yojana (PMMY)
            The Mukhyamantri Kaushal Anundan Yojana (CM Loan Scheme)
12      Upscaling Skilling: Other Key Initiatives/ Contributions                       P 32
            Spreading out Wings Overseas : Overseas Placement Bureau
            Kaushal Bhawan inaugurated
            Partnering with Sector Skill Councils (SSCs)
            Live and Employability Skills
            Rules and Regulations for all Skill Development Centres
            E Mitra implemented under PP Mode in all districts of Rajasthan
            School Education
            Campus Interviews
13      Way Ahead                                                                      P 34
14      Achievements (Awards and Accolades)                                            P 36
             Award of Gold trophy by ASSOCHAM
             ITI Awards
             ISO Certification
             RSLDC as a Role Model in Skilling and Entrepreneurship Initiatives

15      SUCCESS STORIES                                                                P 37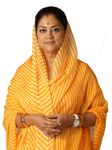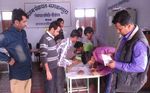 INSTITUTIONAL ARRANGEMENT

                                         SKILLING RAJASTHAN
                                       1 AN EVOLUTION
                                         Removal of disconnect between demand and supply of skilled manpower, building
                                         the vocational and technical training framework, skill up-gradation, and innovative
                                         thinking not only for the existing jobs but also jobs that are to be created is the
                                         mission the Rajasthan Government lives by. Through the various schemes and
                                         inclusion of different trades, the Government of Rajasthan aims to Skill individuals
                                         on a large Scale in order to achieve its vision of a 'Skilled Rajasthan'.

                                         INSTITUTIONAL ARRANGEMENT FOR CREATING SKILLING
                                         ECOSYSTEM – RAJASTHAN BEING THE PIONEER
                                          1. RMOL-RSLDC – First State to launch Skill Mission and implement Skill
                                           Development projects:
                                           Skill Development initiative was launched in Rajasthan in 2004 with the creation
                                           of Rajasthan Mission on Livelihoods (RMoL) under the chairmanship of Hon'ble
                                           Chief Minister, in order to meet the challenges of unemployment and to ensure
                                           gainful and sustainable employment with special focus on youth, women, BPL,
                                           SC/ST and minorities.

                                         2. Creation of State Skill Development Mission, i.e. Rajasthan Skill and
                                            Livelihoods Development Corporation (RSLDC):
                                            RSLDC is the State Skill Mission of the State of Rajasthan & all skill developments
                                            initiatives in the state are executed through RSLDC. RSLDC is a not for profit, Section
                                            25 company, fully owned by the Government of Rajasthan and incorporated under
                                            The Companies Act, 1956.RSLDC is chaired by the Chief Secretary of the State.

                                         3. Re-organization of RMoL:

                                           In order to make the impacts of initiatives far more reaching within the state,
                                           the Government of Rajasthan reconstituted RMoL in January 2014, under
                                           the Chairmanship of the Hon'ble Chief Minister as the apex body for inter-
                                           departmental coordination, monitoring and guidance to skilling and livelihood
                                           programmes in the State. In pursuance of declaration by Hon'ble CM to create 15
                                           lakh job opportunities in Rajasthan- more than 11, 70,000 job opportunities have
                                           so far been created through Government Recruitments, Skill Training programmes
                                           and other related initiatives of livelihood and employment promotion activities in
                                           the State in the last 3 years.

     DSEE                                4. Integration and Convergence: Creation of New Skilling Department (SEE) in
                                            the state of Rajasthan:
                                            Skilling Department was constituted vide order dated 4/8/15. The Department has
      Rajasthan Skill and Livelihoods       an independent administrative status and the Commissioner, Skill, Employment
      Development Corporation
                                            and Entrepreneurship is the HoD and Pr. Secretary/Secretary, Labor Department
      Apprenticeship and                    is the Administrative Secretary. With the creation of this new department of SEE,
      Entrepreneurship Programs             there is now an effective integration of ITIs, Employment Exchanges, RSLDC and
                                            Apprenticeship. Further, in tune with the National Policy of bringing Technical
      Directorate of Training (ITIs)
                                            Education under Skills Ministry, the Government has ensured that Technical
      Directorate of Employment             Education Department and Skills, Labour& Employment departments are headed
                                            by the same Principal Secretary. This will not only ensure a career progression in
                                            Skills Ecosystem but will integrate the Technical Education with Skills University &
                                            thereby enhance the aspirational levels in skilling.
01
SKILLING RAJASTHAN An Evolution

5. PMCA Model : As a part of its Skilling initiative, RSLDC has deployed
   a project management consulting agency to implement the skilling
   projects in the state of Rajasthan. The objective is to bring expertise
   and transparency in the overall execution of the training programmes.
   PMCA has deployed a team of professionals across the state to monitor
   the projects implemented by the training partner agencies. Accenture
   Services Pvt. Ltd. has been a long standing partner of RSLDC in the
   Skilling exercise through a network of State Level Resources and
   Dedicated District Teams. Working on the similar lines, many states
   have replicated the model.

RAJASTHAN
THE FIRST STATE IN INDIA TO ESTABLISH A SKILL UNIVERSITY

6. Rajasthan ILD Skill University (RISU) - The first Government Skill
   University of the country has been established vide the Act passed
   in the State Assembly on 07.03.2017. It is located in the ILD campus,
   Jamdoli, Jaipur. The Commissioner, Skills has been appointed as
   the first Registrar of this university to ensure speedy take off and
   integration with various skilling Institutions. The university shall
   commence its courses in the coming academic session scheduled to
   start in July-August 2017. The courses will be of NSQF level 5 onwards.
   Various Centres of Excellence are being affiliated with this university.
   To name a few, Schneider (Renewable Energy and Advanced Electrical),
   Rajasthan State Pollution Control Board (Green & Environment Sector), RISU Campus
   JIM (Japan India Manufacturing Zone)-(Air conditioning, Refrigeration
   and Automobiles) will be part of this university.

7. Bhartiya Skill Development University (BSDU) – This is a private
   skill university established by the Government of Rajasthan by an act
   passed by the State Assembly on 07.03.2017. This has been established
   in the premises of Bhartiya Skills Development Campus, Mahindra Sez,
   Jaipur. This university shall commence courses in the coming academic
   session in July-August, 2017. The courses are based on Swiss dual
   system of trainings and are providing the state of art skilling with labs
   and OJT facilities and with cent percent employability. This is a State of
   Art Institution meant to cater to high end skilling of NSQF levels 5-10.
   Also, the latest trades like Mechatronics, Photonics, Machine tools,
   air-conditioning etc. are being set up to impart high end skilling in
   manufacturing and in costly and employable sectors.                        BSDU Campus

                                                                                                             02
SKILL TRAINING SCHEMES
                                 2 OF THE DEPARTMENT
Under the Skilling Department, RSLDC, Department of Technical Education (Training), Employment Department and
Apprenticeship work together for effective implementation of schemes. The department wise schemes are as under

1. Major Schemes of RSLDC
The major short-term skill development schemes running in the state by RSLDC are as follows:

 Scheme                 About the scheme                                               Eligibility Criteria
 Employment Linked      ELSTP was launched in the year 2012 with the objective of      Age group: –
 Skill Training         linking the skill training programme with employment. Tar-     15 to 35 years
 Program (ELSTP)        get beneficiaries under the program are Urban and Rural        School Dropouts who are not linked to
                        unemployed youth. In this program, a training partner has      any regular degree/ school program
                        to ensure minimum 70%placement.

 Deen Dayal             DDU-GKY, a national programme of the Ministry of Rural         Age group : –
 Upadhyaya Grameen      Development (MoRD) launched to alleviate poverty               15 to 35 years (Relaxation of 10 years
 Kaushalya Yojna        by empowering rural youth through skilling and wage            for special groups)
 (DDU-GKY)              employment. Scheme was launched in Rajasthan in July,
                        2014.                                                          Other Criteria: -
                        Scheme is targeted on rural youth.                             • BPL, RSBY, Antodaya, NRLM SHG
                                                                                       Family
                        Under the Convergence initiative, Project LIFE (Livelihoods
                        in Full Employment)-MNREGA has been initiated under • Youth from family who have worked
                        DDU-GKY wherein all those registered under MNREGA and for at least 15 days in previous year
                        completing 100 days of employment are deemed eligible under NREGA.
                        under the scheme.
                                                                                    • Rural poor youth selected through
                                                                                    PIP at GP level
 Regular Skill Training The Regular Skill Training Programme (RSTP) was launched       Age group : –
 Program (RSTP)         under RMoL in 2005. RSTP scheme has been revised in            For Youth -
                        2014-15 with its primary focus to provide skill training for   16 to 35 years
                        Self-employment and productivity enhancement of youth,         For Women -
                        women, jail inmates, Juvenile home inmates and person          16 to 45 years
                        with special abilities.                                        For Jail Inmates - 18 to 50 years
                                                                                       For Person with Special Abilities (PSAs)
                                                                                       – 18-45 years
 Special Projects       To increase the quality of trainings and to ensure improved Age group : –
                        placement and retention of trained youth, RSLDC is 18 to 35 years
                        collaborating with industries associated with Confederation
                        of Indian Industries (CII) to conduct Skill trainings for
                        youth of the State and to provide them employment. This
                        scheme also supports skilling gap funds for high end and
                        cost heavy skill training programmes and placement linked
                        establishments.

03
SKILL TRAINING SCHEMES OF THE DEPARTMENT

                                                                                                       Eligibility
Scheme               About the scheme
                                                                                                       Criteria
Pradhan Mantri       To increase the quality of trainings and to ensure improved placement and Age group : –
Kaushal Vikas        retention of trained youth.                                               18 to 35 years
Yojana
(PMKVY) – State
Engagement

Convergence          Through a Cabinet Order, RSLDC has been entrusted with skilling activities across As per ELSTP and
Initiatives          the State on priority. This has ensured integrating skilling efforts of various RSTP Guidelines
                     departments and ministries for better quality, accountability, effectiveness &
                     optimum use of government resources in the field of Skill Development, at one
                     place.
                     RSLDC is conducting skill training programmes for Rajasthan Scheduled Caste &
                     Scheduled Tribe Finance and Development Cooperative Corporation Ltd. (SCDC),
                     Department of Local Self Government, Rajasthan Gramin Aajeevika Vikas Parishad,
                     Department of Rural development, Department of Tribal Area Development,
                     Department of Labour (BOCW), Department of Minority, Department of Forest,
                     Department of Rural Development for Border Area Development Programme and
                     Department of Women Empowerment

            Scheme wise Progress Summary of RSLDC from 1st January 2014 to 6th July 2017
S.No Scheme                        Youth Trained
1       DDU-GKY                    32,699 - Phase 3 & 4 rolled out for new Centres
2       ELSTP                      1,52,185
3       RSTP                       18,211
4       SDI & Special Projects     5,001
5       Convergence**              37671
6       PMKVY*                     21 Training Partners have been Empanelled and Centres to be rolled out in July 17
        Total                      2,08,096

* Under PMKVY 2.0 State Engagement, RSLDC has been given target to train 64,528 youth during 2016-20 with the budget
  allocation of Rs. 94.62 crore. First installment of Rs. 14.0 core has been sanctioned by MSDE.
** Numbers trained included in DDUGKY, ELSTP and RSTP

                                                                                                                       04
2. INDUSTRIAL TRAINING INSTITUTES (ITIs):
                                A MISSION TO UPSCALE SKILLING IN
                                RAJASTHAN
                             Industrial Training Institutes (ITIs) have been instrumental in bringing reforms in
                             the quality of education in India. Rajasthan, which stands tall with more than 1894
 ITI Plus Mission 2017       ITIs (1653 Private and 241 Government), has the second largest number of ITIs in
 to improve the quality      India imparting quality education to the youth of the State.
 of skilling in the state.
 The Mission will largely
 focus on 3 major
 areas: Immediate,
 Intermediate and the
 Ongoing Work. Under
 the mission, emphasis
 will be laid on making
 the system more
 robust and efficient,
 thus strengthening the      1. Taking a step further, Skilling Department, Rajasthan has launched the ITI Plus
 centres at the grassroot      Mission 2017 to improve the quality of skilling in the state. The Mission will
                               largely focus on 3 major areas: Immediate, Intermediate and the Ongoing Work.
 level.                        Under the mission, emphasis will be laid on making the system more robust and
                               efficient, thus strengthening the centres at the grassroot level.

                               In day-to-day activities, various issues arise at the centres which require
                               immediate attention. Immediate action group deals with such issues that need
                               instant redressal. Under the Mission, steps related to instantaneous hiring of
                               Guest faculty and trainers at the centres, daily updation of website for keeping the
                               trainees and other stakeholders stay abreast with the recent developments of the
                               programmes, formulation of the Cleanliness Department in each ITI, Infrastructure
                               upgradation, beautification and upkeep of all centres, etc. have been considered.
                               This will help in the enhancement and better upkeep of the centres and will thus
                               provide a boost to the quality of training.

                               Under the Mission, the ITIs at the State will also soon see more addition of the
                               latest machinery for imparting smart education to the trainees at the centres. Also,
                               the facility of Online Admissions for ITIs has been launched for session 2017-18.
                               To make training aspirational among the youth, new trades related to Agriculture
                               and other related sectors will also be introduced shortly and largely promoted.
                               The Intermediate Action work has been allotted a deadline of 30th June, 2017
                               whereas the Ongoing work would maintain a deadline on/before March 2018.
                               Many other initiatives have been undertaken by the Department to bolster the
                               skilling environment through ITIs.

                             2. Upgradation of Govt. ITIs through Industrial Leadership as per the IMC Scheme.
                                Most of the Government ITI's in Rajasthan are running under the Chairmanship
                                of Renowned industries through Institute Management Committee (IMCs). The
                                trainees of these ITI's are being benefitted by their Industrial expertise. All such
                                IMC Model ITI's have a grant/long term cheap loan of 2-2.5 crores. Effective
                                utilization of the funds have enabled upliftment and upgradation. Further,
                                Industrial Patronage has ensured diversification of trades with new affiliations.
                                There are 134 such IMCs in place which are running successfully for the growth
                                and expansion of ITIs. The major IMC partners are Chambal Fertilizers and
05
SKILL TRAINING SCHEMES OF THE DEPARTMENT

  Chemical Ltd., JK Cement, IKF Technologies Ltd., Rajasthan
  Electronics & Instruments Limited, (REIL), BOSCH INDIA              Impact
  LTD, Fusion Outsourcing Software Pvt., Maruti Suzuki India
  Limited,IRCON International Ltd., Ashok Leyland Ltd., JK          • All 295 blocks of Rajasthan have been sanctioned
  Tyres, ACC Cement etc.                                              with atleast a single ITI resulting in saturation of
                                                                      blocks with ITI's
3. The Apprenticeship Training Scheme (ATS): Apprentices
   Act, 1961 was enacted with the following objectives:             • The past 3 years have seen phenomenal growth with
• To regulate the programme of training of apprentices in the         addition of 881 new ITIs (72 Government and 809
   industry so as to conform to the syllabi, period of training,      Private); 104 new ITIs will start functioning shortly
   etc. as laid down by the Central Apprenticeship Council.
• To utilize fully, the facilities available in industry for        • The training capacity has been enhanced from 1.91
   imparting practical training with a view of meeting the            lakhs to 3.77 lakhs
   requirements of skilled manpower for industry.
                                                                    • 30 new trades have been added leading to training in
  All the activities like registration of establishments/             88 trades
  industries, registration of youth for apprenticeship training,
  application submission by youth, offer for apprenticeship         • Certification is now provisioned by e-certification to
  by employer, acceptance by apprentice, contract generation          promote e-governance through RSDLC's MIS portal.
  etc. are being done online. As part of the initiative all           This has helped promote transparency as well lead to
  establishments are expected to register themselves on               quick identification of trainees' tracking
  portal. However, the response to this initiative was not very
  positive. In order to address this, a week-long special drive     • PMKVY/MES/Skill trained youth are now allowed as
  was organised across the State, by the nodal ITIs in each           Apprentice for entrepreneurship and placement
  district, from 24.04.2017 to 02.05.2017 for the registration of     purposes
  establishments.
                                                                    • Dual System of Training: Based on the Swiss-German
  As a result, registered establishments under NAPS have              System of Synergic Training between Theory in
  increased to 1216 with around 11000 seats available for             institutes and practical in industries, this concept
  apprentice training. Youth can register and apply online.           was initiated in ITIs of Rajasthan in tune with the
                                                                      directions of Director General of Employment and
4. For the first time, Rajasthan has initiated Centralised Online     Training (DGE&T). In this system, ITI's will be utilized
   Counselling and Admission for ITIs for the session 2017-18         for imparting skill training with the association of
   and portal has been opened from 09.06.2017 to 27.06.2017.          industries. Thus will ensure better hands on training
                                                                      and up scaling employability. Industries like JK
  Also, to improve the Assessment and Certification process           Industries, Secure Meters have initiated the Dual
  and bringing transparency for over 3.0 lakh youth in ITIs,          System of Training.
  online exams have been introduced for the first time for the
  Examination Session 2017-18                                       • Campus Interviews in various Government and
                                                                      Private ITI's were conducted by around 500 large
  At present the State under CTS is imparting skills through          and medium sized companies like Maruti Suzuki,
  147 Govt. and 1653 Private ITI's in 88 Engineering and Non-         Hero Moto Corps, JCB, Eicher, etc. and around 21,000
  engineering trades. The total number of seats in the Govt.          trainees got smart placement through the same.
  ITI's is 35051 and the Private ITI's 296291.
                                                                    • In order to bring equivalence of Formal Education
         Total Number of Seats in ITIs : Rajasthan                    with Vocational Education, Government of
                                                                      Rajasthan issued an order that any student doing
                                                                      two years course of ITI after 8th and 10th academic
                                                                      qualification, will be considered equivalent to 10th
                                                                      an 12th respectively. This is to motivate youth to take
                                                                      admission in ITI for skill training. The commencement
                                                                      of Skill University will further provide a career
                            Total Seats:
                                                                      progression path for the aspirational youth. More
                             3,31,342
                                                                      than 2400 youth have already benefitted from the
                                                                      exercise.

            Govt. ITIs : 35051         Pvt.ITIs :296291

                                                                                                                                 06
SKILL TRAINING SCHEMES OF THE DEPARTMENT

3. Major Schemes / Programmes of Employment Department
1. Organizing Army Rallies:

  The employment department is conducting the Army Rallies and the State
  government has allocated a separate budget for it. Since FY 2014-15 up to
  June, 2017, total 26 rallies have been organized with the support of District
  Administration and Army Recruitment Wing and 10,507 youth have been given
  employment in various categories.

2. Akshat Yojana (Unemployment Allowance Scheme):

  This scheme was launched in 2012. Under this scheme, eligible graduate youth
  are given unemployment allowance per month. Under the revised provisions, the
  allowance permissible is Rs. 650/- per month for male unemployed youth and Rs.
  750/- for unemployed females and persons with special ability. Rs. 85.44 crores
  has been disbursed till June, 2017 to 1,35,587 eligible youth.

3. Interlinking of Employment offices with NCS Portal:                                    Hon'ble CM, Rajasthan addressing one of
                                                                                          the Army Rallies
  The National Career Service Portal was launched by the Hon'ble Prime Minister in
  July, 2015 to create a convergent online platform for Job seekers, Job providers,
  Service seekers and providers and Apprentice linkages. Rajasthan is the first State
  to adopt and integrate itself to the NCS Portal in toto. Since September, 2016,
  online activities of the department are being done on the NCS Portal. Till June,
  2017, database of 6,22,964 aspirants data is available on the Portal.

4. Modern Career Centres:

  Hon'ble Chief Minister of Rajasthan announced in her Budget Speech 2014-15
  that old structured Employment Exchanges will be converted into Modern Career
  Centres. Four Employment Exchanges i.e Jaipur, Bikaner, Bharatpur and Kota
  have been identified to be converted into Modern Career Centres for which the
  process is on. This will ensure career counseling as well as provision of soft skills
  training and grooming towards greater employability.

5. Skill Fairs:

  The state of Rajasthan has taken a lead in lead in organizing SEE Fairs with the
  involvement of Skill, Employment and Entrepreneurship Department, where a
  Scheduled Annual Fair Calendar indicating Month wise and District wise dates
  and venue of the SEE Fairs are declared. In the fairs, the Skill Icons and Brand
  Ambassadors are invited and career counseling is provided to the youth. The
  Department organizes these fairs on a regular basis to facilitate employment,
  entrepreneurship and training opportunities for the candidates. A common
  platform is provided to the Job Seekers, Employers, Training Providers and
  MUDRA Banks and facilitation of employment/entrepreneurship and training
  opportunities is carried out. Since December, 2013, 795 SEE Fairs have been
  organized benefitting 2,06,126 youth through primary selection. In FY 17-18,
  upto June 94 monthly SEE Fairs were organized at District Headquarters and
  32,586 youth were benefited through employment/self employment and training
  opportunities.

07
3 DSEE-Success Story

Enhancement of employability of the youth, to make the education more
meaningful and jobs more accessible, has become the prime focus for the state
of Rajasthan.

RSLDC as the State Skill and Livelihoods Mission of Rajasthan has been in the
skilling ecosystem for the implementation of Skill Development and Livelihoods
generation programmes for more than 11 years. During this journey, it has
covered more than 36 Sectors and many Untouched Segments. It has ensured
seamless transition from MES Courses to NSQF aligned Job Roles. During the
period, more than 2.5 lakh youths were trained in the State with the provision
of Wage/Self-Employment. As a part of its innovation strategy for evolving
uniqueness in the skilling process, focus has been laid on identifying new areas
and empowering the underprivileged section.

There are many best practices implemented on the ground which continue to
make Rajasthan the pioneer in skilling initiatives in the country.

                                                                                   08
DSEE-Success Story

                                      DSEE goes online through
                                      its IT Initiatives
                                      1. Integrated Scheme Management System (ISMS)

                                        RSLDC has developed a robust Integrated Scheme Management System (ISMS)
                                        to cater to all the various schemes through one portal (like ELSTP, DDUGKY, RSTP,
                                        VTP & Special Projects), and provide one common interface to all the departments
                                        participating through Convergence scheme, hence bringing together all the
                                        stakeholders at one point. The system has helped RSLDC to move to transaction
                                        based approvals in each process flow.
                                        The ISMS is fully linked with Adhaar Enabled Biometric Attendance System and
                                        has features such as the Online Skill Calendar, Livelihood Portal (www.livelihoods.
                                        rajasthan.gov.in), etc.
Integrated Scheme Management System
(ISMS)
                                      2. Real Time Aadhar Enabled Biometric Attendance System (AEBAS)

                                        While RSLDC was the first state to discard the Manual system of Attendance in
                                        2013 and adopt the Biometric System, it has introduced the latest adhaar -UID
                                        based system and AEBMS has been implemented to ensure better transparency
                                        and efficiency in attendance monitoring. It has been activated at all the skill
                                        development centres and hostels of RSLDC from 21.03.2017 for taking the
                                        attendance of trainees and trainers.

                                      3. Online Skill Calendar

                                        Online Annual Skill Calendar providing information for District, Sector and Month
                                        wise plan of skill trainings across the state is available to the youth and other
                                        stakeholders on RSLDC Portal. This enables planned trainings according to needs
                                        of Youth.

                                      4. Livelihood Portal

                                        The Livelihood Portal was launched on 1st July 2016 to provide a unique platform
                                        to unemployed youth and other Stakeholders of Rajasthan interested in skill
                                        development.
                                        Portal provides detailed information related to short terms courses by RSLDC,
                                        ITIs, Apprenticeship and Employment Exchanges.

09
DSEE-Success Story

                                                                     Impact:
                                                                     ISMS has resulted in a complete integration of all
                                                                     stakeholders of the skilling ecosystem. It has resulted
                                                                     in easing out to the process of youth registration, TP
                                                                     registration, SDC and batch approvals by defining
                                                                     workflows of all these processes. Via ISMS batches are
                                                                     also assigned to assessing bodies. The Assessing bodies
                                                                     use their own login IDs to update the information on
                                                                     system. The process is completed and the student is
                                                                     certified. Placement data is also periodically updated on
                                                                     ISMS. The payments of TPs are being linked to ISMS. The
                                                                     use of ISMS has resulted in streamlining of the complete
                                                                     process.

ISMS can manage all the processes related to skill                 5. RSLDC Mobile App
development which includes Modules like
                                                                     The Department has taken up novice strides in the field
    Online registration of Training Partners & Youths                of skilling with an aim to better link skilling with jobs. The
    This module has the provision for TP/PIA registration,           RSLDC Mobile App is one such initiative taken up by the
    uploading the MoU document of TP/PIA, recreation of              Department which has been activated and uploaded on
    SDCs with workflows, creation of batches with workflows,         all App/Play stores. The App can be downloaded by the
    inspection/reinspection of       SDCs, course masters.           youth, officials, training partners and other users. The
    Additionally, this module also has facility of aspirants'        RSLDC Mobile App facilitates Registration of the youth so
    registration, mobilisation via different methods. This           that they can directly choose and enroll for the programs
    module is integrated with mobile app and livelihood              of their choice. It provides the facility of Youth Registration,
    portal                                                           Feedback on Skill Programs along with updates on various
                                                                     Skill Activities. Various types of inspections can be carried
    Assessment & Certification (A&C)                                 out by RSLDC officials for Skill Development Centres, it has
    A&C modules include batch and youth assessment where             facility of Geo Tagged photographs to ensure transparency.
    assessing bodies are on boarded; assessing bodies can            The Mobile App is a very important step which will bring
    evaluate students/batches with their login IDs.                  quality education directly into the hands of the youth
                                                                     and shall ensure their maximum participation all the way
    Placement Initiation & Monitoring                                throughout while bringing together RSLDC, the trainees,
    Placement module includes features like placement                trainers, training partners and other stakeholders on one
    initiation via TP. The Zonal Coordinators can review the         single platform.
    placement initiative by TP. It further gets validated by
    Placement Verification Cell. Formats like 12 A, 12B, 13 A,       Impact:
    13 B can be generated from system.                               The introduction of Mobile app has resulted in a much
                                                                     wider reach of the skill training programs in the State
    Financial Module                                                 by easing out the process of youth registration. Many
    It includes features of uploading the BG/PSD from TPs,           inspections have been carried out and the geo tagged
    It facilitates the Interim and Final UC. This module is          pictures have been uploaded resulting in greater
    tightly integrated with the attendance certification and         transparency.
    placement module. The facility of taking online fees/
    BG's/ PSD's from TP's has been tested and launched. The
    Online Payments to TP's is in testing phase.

    Dashboard & Reports
    The system has online dashboards for attendance,
    placement, centre and batch status, request pending
    status, pending task for each user with drill down facility.
    ISMS also has several useful reports including MIS report,
    attendance report and general/other reports required for
    various miscellaneous uses.

                                                                   Geo Tagged Placement Verification Pic through Mobile Application

                                                                                                                                  10
AWARENESS AND
     4 MOBILISATION OF YOUTH

      Mobilising youth to channel them to skill development initiatives, is the base of the
      skilling ecosystem.
      The present skilled and Semi skilled workforce in India is only 5%, which is much
      lower when compared to the developing nations. As per 2011 census, India has 59 %
      population in the of the productive age group.
      This large and young population has a great demographic advantage. However,
      to extract advantage of such an opportunity is contingent upon progress of HDI
      notably parameters of quality education and imparting skills. However, no skilling
      and placement drives could be successful without large scale mobilization and
      counseling.

      In order to address thus challenge, RSLDC has adopted a 6-pronged approach to
      ensure extensive mobilization of dropouts, underprivileged and unemployed youth,
      as below:

      1. Skill, Employment and Entrepreneurship (SEE) Fairs
        SEE fairs are organized every month in each district through a pre-planned SEE
        Fair Calendar. This is providing a good platform for trained youth to have direct
        interaction with employers and get employment opportunities and to mobilize
        youth to get enrolled in training programmes.

      2. Special Gram Sabhas
         The Special Gram Sabhas are organized by the department in coordination with
         the Rural Development and Panchayati Raj Department to identify rural poor
         youth for skill training through Participatory Identification of Poor (PIP) process. In
         three consecutive Special Gram Sabhas conducted so far in 2014, 2015 and 2016,
         in a one day event, across all the 9891 Gram Panchayats, around 4.0 lakh rural
         poor youth have been identified for skill training programmes. This ensures PRI
         level identification and participation in the skilling arena. This is also an audit
         exercise on numbers trained and placed in rural areas. Recently in a visit to the
         State on review of Urban Development programmes in Rajasthan, the Urban
         Development Minister, Mr. Venkaiah Naidu was impressed by this participatory

11
AWARENESS AND MOBILISATION OF YOUTH

  process adopted by RSLDC and has suggested to expand             6. Community Organizers deputed by RSLDC
  the same to Urban Local Bodies (ULBs) under NULM                    RSLDC, via its PMCA, has set up a District office in every
  skilling, which is being undertaken by RSLDC under                  district of Rajasthan. As part of the district team, atleast 1-2
  Convergence initiative. RSLDC is gearing up, to implement           Community Organizers (CO) are deployed in Dedicated Skill
  the suggestion.                                                     Offices to either assist the training partners in mobilization
                                                                      or mobilize themselves for the training programmes.
3. Online registration of youth on ISMS                               The number of COs deployed vary from district to district
   The Integrated Scheme Management System (ISMS) of                  depending on the size of the skilling operations.
   RSLDC has the link wherein any interested youth can visit
   the site and enroll himself for the training programme of his     Impact:
   choice. RSLDC Mobile App, launched on 11th March, 2017            The skilling department has taken a holistic approach
   has extended the outreach of mobilization.                        towards addressing the fundamental aspect of the
                                                                     skilling ecosystem i.e. mobilization. The 6-pronged
4. Convergence Departments                                           approach has helped the department in reaching out to
   RSLDC has tied up with 10 departments of the State                youth in a constructive manner and connect them to the
   government under convergence model. The funds of skill            various training programs being conducted across the
   trainings of these departments have been transferred to           state.
   RSLDC. The field officers of the convergence departments          The above exercises have enabled mobilization of
   have unique login IDs and password to ISMS portal of              over 6 lakh youth from across the State. Besides, the
   RSLDC and are entrusted with the task of counseling and           involvement of Convergence departments and Gram
   mobilization of youth towards skill training programmes.          Sabhas have ensured Social Audit of Skill Schemes.
   City Managers under NULM and Kaushal Sakhis under RRLP
   ensure large scale mobilisation specially females and SHG
   families.

5. Mobilization by Training Partners
   The primary responsibility of mobilization of youth for the
   allocated training targets rests with the training partners.
   Their local teams visit the potential areas, mobilize and
   counsel youth and enroll for the training programmes.

                                                                                                                                   12
AMALGAMATION
                                       FOR   GOOD:
                                     5 CONVERGENCE MODEL
More than 20 Ministries/Departments of      Considering this issue, Rajasthan             List of Departments, which have
the Central Government have designed        successfully evolved and executed             transferred the funds, partly or fully, for
73 schemes of skill development             an effective Convergence Model. The           imparting training to particular category
which are being implemented through         Department of Planning, Government            of youth, based on their scheme is listed
the concerned State Departments.            of Rajasthan, after a cabinet direction,      below:
These schemes have their own                issued an order in 2014, declaring
funding pattern, duration of training,      RSLDC responsible for convergence             i. Rajasthan Scheduled Caste & Scheduled
target group, provision for stipend,        and implementation of skill training          Tribe Finance and Development
employment requirement, tracking of         programmes, pertaining to various             Cooperative Corporation Ltd. (SCDC)
trained youth, etc. Whereas, majority       departments receiving Central and State       ii. Department of Local Self Government
                                                                                          (NULM)
of the State Departments receiving          Government funding. The order was
                                                                                          iii. Rajasthan Gramin Aajeevika
funds for implementation of the Central     issued to ensure preparation of quality
                                                                                          Vikas Parishad, Department of Rural
Government schemes do not have              manpower through well laid down               development (RRLP)
institutional set up to organize desired    procedure including funding pattern,          iv. Department of Tribal Area Development
skill training programmes. This has led     course curriculum, inspection and             v. Department of Labour
to either non-utilization of the funds or   supervision mechanism and availability        vi. Department of Minority
implementation through NGOs, which          of MIS system. The order also stipulated      vii. Department of Forest
are normally not equipped for the           role and responsibilities of RSLDC and of     viii. Department of Rural Development for
training with expected outcomes.            client departments.                           Border Area Development Programme
                                                                                          ix. Department of Women Empowerment
                                                                                          x. Rajasthan Sanskrit Academy

                                                                                            Impact:

                                                                                            • Mobilization of youth for all
                                                                                            schemes on one platform
                                                                                            • Better matching of aptitude
                                                                                            and availability of wide variety of
                                                                                            sectors and availability of National
                                                                                            Skill Qualification Framework
                                                                                            (NSQF) compliant courses
                                                                                            • Establishment of large skill
                                                                                            development centers
                                                                                            • Optimum utilization of skill
                                                                                            training infrastructure and human
                                                                                            resource deployed
                                                                                            • Effective monitoring and
                                                                                            supervision
                                                                                            • Homogenous Assessment and
                                                                                            Certification
                                                                                            • Widespread IEC Activities, Awards
                                                                                            & Innovation
                                                                                            • Centralized data base
The success of the convergence mechanism can be observed by the fact that while             • Utilization of central government
there was only 1 department engaged in 2013-14, it has increased to 5 in 2014-15            funds
and 10 in 2016-17. 2 more departments are in the pipeline.                                  RSLDC has trained 37671 youth
                                                                                            under this initiative till date.
A target of training of over 1 lakh youth of a cost of 161 crores has been allocated to
RSLDC under the initiative.

13
STRONG MONITORING &
                                    6 EVALUATION MECHANISM

DLDC Meeting under the Chairmanship of District Collector,       Jaisalmer Collector at Skill Development
Tonk, Rajasthan                                                  Centre
1. Monitoring by Chief Minister Advisory Council (CMAC)

CMAC has a separate sub-group to monitor and advise on skilling in the State.
Regular meetings are conducted by Mr. C.S. Rajan, Vice-Chairman, CMAC & Ex. Chief
Secretary, Govt. of Rajasthan, to make the skilling efforts meaningful and suggest on
innovations to be carried out in the State. Various initiatives suggested by CMAC like
establishment of skill universities, transformation of employment exchanges in to
model career centre etc have been carried out.

2. Strong linkages with NITI Ayog, MSDE, NSDA, NSDC etc.
                                                                                         Review Meeting under the Chairmanship
                                                                                         of Hon'ble CM, Rajasthan
Close contact is being maintained by the department with these Govt. of India
entities to keep pace with decisions taken at the top level. The NITI Ayog suggestions
are being taken up suitably for implementation at the State level and requirements
are fulfilled to reap benefits. RSLDC has aligned all its courses with NSQF in tune
with the National Skills and Entrepreneurship Policy, 2015. The Skilling Department
has been created in the State which has brought ITIs, Employment, Apprenticeship
and RSLDC together for better coordination and output. MoU has been signed with
21 SSCs and 3 of Textile, Sports and BSFI are under process. This has facilitated in
independent third party assessment and certification of trained youth for quality
assurance and employability enhancement. RSLDC has adopted the integration
of Smart Portal of MoSDE for uniformity and standardization of processes of
accreditation and affiliation of Skill Development Centres of MoSDE, GoI.

3. District Level Skill Development Committee

The District level skill and livelihoods development committee (DLSDC) headed by
the District Collector of each district has been formed to monitor and extend the
reach of skill development projects in the districts. District Manager-RSLDC is the
Member Secretary of these committees.
Monthly meetings are conducted to review progress of skilling in the districts
and facilitate in identification of local partners to take up training programmes, Review Meeting under the Chairmanship
apprentice promotion, effective role of convergence departments and skill fairs.    of Hon'ble Minister SEE, Rajasthan
                                                                                                                             14
Strong Monitoring & Evaluation Mechanism

More than 500 DLSDC meetings have been organized till date to review the on-
ground progress, and facilitate in identification of issues and providing solutions for
issues flagged. Skill Schemes are declared among the Flagship schemes of the state
and a criteria for rating of Districts/ District Collectors.

4. Quarterly Review by Board of Directors :

RSLDC is a Non Profit Company registered under the Companies Act. It has a very
strong Board of Directors comprising of Chairman, Chief Secretary of the State,
                                                                                     Review by Board of Directors
Additional Chief Secretary, Finance, besides other associated Principal Secretaries.
The meeting of Board takes place every quarter to review the progress and path of
RSLDC. 21 such meetings have taken place and the last (21st) BOM took place on
14th June,2017.

5. Monthly Review by MD RSLDC with Scheme Officers Incharge and Training
Partners

6. District Skill Teams for regular inspections and monitoring :

As a part of its Skilling initiative, RSLDC has deployed a project management
consulting agency to implement the skilling projects in the state of Rajasthan. Review by MD, RSLDC
The objective is to bring expertise and transparency in the overall execution of the
training programmes. Accenture Services Pvt. Ltd(PMCA) has deployed a team of
professionals through a network of State Level Resources and Dedicated District
Teams to monitor the projects implemented by the empanelled training partners on
a day to day basis.

7. Dedicated Desk Appraisal Team:

A fairer and credible process of empanelment through a methodology of open EOI,
Desk Appraisal, Presentations has ensured reputed and good Training Partners/
                                                                                      Inspection by District Skill Teams
Industrial Establishments/Project Implementing Agencies (PIAs) to be on training
roles of RSLDC. All this is carried out through a Dedicated team of appraisal experts
comprising of Law, Finance and CA professionals who carry out this quarterly
exercise in a time bound manner.

8. Dedicated Placement Verification Cell Placement cell has been established in
RSLDC to track and verify placement documents submitted to RSLDC by Project
Implementing Agencies (PIAs). Program DGM heads the team which consists of
Placement Manager, Placement Executive, Telecallers. Specified formats for Interim
and Final placement data supported by telecalling/ document verification and
physical verification is carried out. 20 % of the payment is linked to placements and
is released only after the verification. An exhaustive database of all youth trained Inspection by District Collectors
and their placement details are maintained by the Placement Cell. Placement
Cell coordinates with the other project functionaries such as District Team, Zonal
Coordinators and PIAs for verification and tracking. Further, the Cell also guides the
scheme OICs to decide on the employable sectors of skilling.

                                                                                          Dedicated Placement Verification Cell

15
INNOVATIVE IEC INITIATIVES
                            ADOPTED TO PROMOTE THE
                        7   SKILL ECOSYSTEM
The Skill Icons and
and Training Partners
are given a reward
of Rs. 11,000 and Rs.
5,000 respectively,
besides certificate
of appreciation for
Training Partners and
Employer
                            Felicitation of Skill Icons by Hon'ble CM, Rajasthan and Hon'ble Minister SEE, GoR
                            1. "Skill Icons" and "Brand Ambassadors"

                            'Skill Icon of the Month' initiative was started in March, 2015 by RSLDC to felicitate
                            youth who have successfully completed the training programme and secured a job
                            with good salary and became a role model by breaking all the preconceived notions
                            of the society. Nominations are invited from all training partners affiliated with
                            RSLDC. Under this initiative, the selected youth and Training Partners are given a
                            reward of Rs. 11,000 and Rs. 5,000 respectively, besides certificate of appreciation
                            for Training Partners and Employer. Sheela Kumari Parmar, a person with special
                            ability was felicitated as the Skill Icon of May month in the year 2015 which acted
                            as a key contributor to motivate and inspire the youth to enrol in skill training
                            programmes in their interested sector in the Skill Development Centres across the
                            state of Rajasthan. Till date, 25 Skill Icons have been felicitated by CM/Minister.

                            In order to motivate the ITI going students to take admissions in ITIs for skill training,
                            Government of Rajasthan has selected alumni of ITI's from all 33 districts, working
                            at good positions and earning handsome salaries, to be their "Brand Ambassadors".

                            2. New Branding Guidelines issued for Skill
                            Development Centers

                            The Hon'ble Chief Minister of Rajasthan, Smt.
                            Vasundhara Raje has recently unveiled the New
                            Branding Guidelines to be followed at all Skill
                            Development Centres of Rajasthan Skill and
                            Livelihoods Development Corporation during a
                            review meeting held for the Skilling Department
                            on 27th May, 2017. The step will help bring
                            uniformity at all the Skill Centres being run
                            under the Employment Linked Skill Training
                            Program across Rajasthan.

                                                                                                                   16
INNOVATIVE IEC INITIATIVES ADOPTED TO PROMOTE THE SKILL ECOSYSTEM

3. Kaushal Sakhi Initiative : Women
Mobilisation

Under this initiative, women are engaged
from SHGs to mobilise youth from SHG
families and BPL families for mitigation
of poverty and Skill development.
They are called "sakhis" or "friends"
as they are expected to counsel them,
considering their current situation and       World Youth Skills Day July 15th, 2016
mobilise the youth and bring them to          ecosystem have been undertaken. The         in it to promote the skill programs in
skill development centres, ensure their       department ensures that these are           SEE fairs, Awareness campaigns, Gram
stay and continuously provide support         regularly and appropriately covered by      Sabhas, Youth Festivals and Local events
system to help the trainees move to           the media to enable strong outreach.        in districts organized from time to time.
placement.                                    Such initiatives further help the           8 ITI students participated in the 52nd
Each sakhi is paid Rs. 5000 per month;        department in reaching out to potential     All India Skill Competition held in
additional incentive of Rs. 150 is            candidates and training partners.           May, 2016 at various Advance Training
provided for each youth mobilsed and                                                      Institutes, situated in Mumbai, Kanpur
brought to the training centre; If the        7. World Youth Skills Day                   and Ludhiana. Four students qualified in
youth completes the training and moves
on to placement, then another Rs. 100 is      To raise awareness about the importance this competition.
paid to the sakhi to further the incentive.   of investing in youth skills development,
                                              RSLDC celebrated the first World Youth In the recent 53rd All India Skill
4. Social Media Handles and Links             Skills Day (WYSD) on 15th July 2015. In Competition- 2017, 14 Students of
                                              this context, RSLDC in collaboration with various ITI's of Rajasthan have competed
In order to reach out to the masses and       CII organized an international event with to participate.
connect better with its target population     active involvement of youth, employers/
of youth, the skilling department decided     industry,      industry       associations, 9. Videos on COEs :
to have a strong presence on social           skill training providers and district The Department has created short films
media. The department has its own             administration in July'16. The upcoming extensively on Youth Testimonials and
Twitter handle and a page on Facebook.        15th July'17 function is being chaired by Success Stories besides making films
All activities related to the skilling        Hon'ble Chief Minister of Rajasthan.        on its Centres of Excellence. Only on
department are regularly updated on                                                       5th July,2017, 51 youth placed in Maruti
these.                                        8. World Skills Competition                 Manesar plant have been testified live.

5. Publications                         Skill competitions are given special
                                        importance with monetary rewards and
The Department regularly comes out with certification to candidates participating
publications such as the Coffee Table
Books, Success Story Books, Scheme
Wise Jackets, Quarterly Newsletters,
Industry Partnership Brochures, etc. to
keep the youth and other stakeholders
abreast with the recent happenings in
Skilling. The same is also shared with
all MPs, MLAs and Elected PRI Heads to
update them about the Skilling Progress
of their respective district/areas

6. Regular news coverage

The skilling department of Rajasthan has
grown by leaps and bounds in the last
couple of years. Many initiatives related
to the entire lifecycle of a skilling
17