DIVERSITY IS OUR MISSION
If your browser does not support JavaScript, please read the page content below:
BGBM Annual Report 2015 – 2016 Cover image: Passiflora glandulosa is a typical plant of the species-rich rainforests of South America, whose diversity is now under threat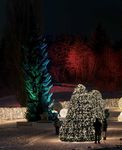 Foreword 5 Diversity is our mission 6 Key events of 2015 and 2016 8 On the road with Humboldt's heirs 12 Cacti, carnations & co. 16 New friends from around the world 20 Support for arnica & co. 24 Caribbean dreams in Berlin 28 Welcome to the capital's garden! 32 New worlds under glass 36 Green learning 40 Career steps in Dahlem 42 Watering for the advanced 44 Many helping hands 46 Organisation 48 Facts and figures 49 Staff and affiliated scientists 49 Doctoral students 51 Visiting scientists 51 Volunteers 52 Voluntary Ecological Year 52 Publications 53 Species newly described by BGBM authors 68 Online resources and databases 72 Research: externally funded projects 76 Visiting scientists in the herbarium 79 Hosted scientific events 2015 –2016 79 Collections 81 Library 84 BGBM Press: publications 85 Botanical Museum 87 Press and public relations 90 Visitor numbers 91 Budget 91 Events 92 Publication information 93 Contents
5 Two years is not a long time. Not according to the calendar. And certainly not when it's your mission to preserve the biological diversity of the planet! As far as plants are concerned, this diversity developed over millions of years and is today a defining feature of all habitats on land. Our understanding of the great value of this heritage is what guides us in our everyday work – year in, year out, and in all of our endeavours. When it comes to exploring and preserving the world's green resources, we at the Botanic Garden and Botanical Museum Berlin (BGBM) are just as passionate about our work today as in Humboldt's time – whether on our trips around the world, at the lab or in the upkeep of our unique site.
We collect and look after "humanity's green inheritance" – whether in the form of living rarities in the greenhouses and outdoor areas, dried and preserved for centuries in the herbarium, frozen as isolated genetic material in the DNA bank or as seeds in the Dahlem Seed Bank.
Our collections are the basis of everything that we do, enabling us to conduct first-rate international research, launch biodiversity programmes and offer exhibitions and educational events for tourists and the interested public from all over the world. In 2015 and 2016 alone, our work led to the discovery and scientific description of 183 new species. Our global biodiversity programmes are at the forefront of international networking and collaboration, as well as the management and publication of digital data. Last but not least, it is the green world on our doorstep that lies closest to our hearts – and above all the path from research to the practical implementation of concrete nature conservation measures.
With around 20,000 plant species on 43 hectares, we are Germany's largest botanic garden; in terms of the breadth of the plant collections, we rank second worldwide. We would like to communicate our mission, our passion for the green diversity of our planet. In order to reach even more people in the future, a particular focus over the next few years will be the touristic development of our site. We believe it is important to deal with topical issues such as sustainability and food security and to open up a dialogue about them. We have stepped up our marketing, Foreword Prof. Dr. Thomas Borsch Director of the Botanic Garden and Botanical Museum Berlin and we are developing new offers and formats – both in the garden and in the museum.
The success of these approaches is reflected in the growing number of visitors, with more than 400,000 in 2016 alone. Without passionate commitment from many quarters, successes and developments like those described here would not be possible – my heartfelt thanks therefore go to all members of staff, to our funders and patrons, as well as to all those who support the Botanic Garden and Botanical Museum with their dedication.
We hope that this report gives you lots of fascinating insights into our work! BGBM Annual Report 2015 –2016
6 There are estimated to be around half a million plant species worldwide. Along with an even greater number of algae, lichens and fungi, they are the very basis of our existence and a unique reservoir of opportunities for tomorrow. Exploring this plant diversity, imparting knowledge about it and preserving it for future generations is the job of the more than 200 employees in Germany's largest botanic garden. As visitors stroll through the garden, they might only be dimly aware that, from a botanical point of view, they are crossing entire continents – from the Alps to the Himalayas, through Asia to America, and into the tropics of the greenhouses.
The paths they walk along are fringed by countless rare wild plants that scientists have been amassing here for over three hundred years and that are tended by specially trained horticulturists. Around 20,000 different species, subspecies and varieties are cultivated in the Botanic Garden Berlin. This puts it in second place worldwide in terms of diversity and makes it a year-round magnet for specialists and visitors from all over the world. Diversity is our mission The BGBM aims to preserve the Earth's plant diversity 6 The 43-hectare outdoor area offers unique botanical insights to visitors from all over the world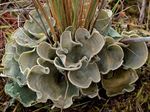 7 A glimpse behind the scenes of the Botanic Garden and Botanical Museum reveals further treasures: the venerable brick building at the Kö­ nigin-Luise-Platz entrance houses both the Botanical Museum, which is unique in Germany, as well as Germany's largest botanical library, a state-of-the-art laboratory block and a herbarium with almost 4 million specimens. Stored behind thick walls at a constant humidity and in total darkness are, among other things, parts of Alexander von Humboldt's botanical collection and 40,000 so-called type specimens – irreplaceable reference objects that are the basis for all scientific plant names and species descriptions.
The collections are a true jewel in the history of science – and an important resource for current and future research. They benefit not only Berlin scientists, but also the many visiting scientists who come here from all over the world. The institution's 300-year tradition of scientific excellence is also reflected in its current position as a pioneer in international biodiversity research. Our scientific goals are closely bound up with the effort to preserve the diversity of plants and use them sustainably. If you take the main path towards the greenhouses you pass a modern low-rise building: the Dahlem Seed Bank.
Here, under close scientific monitoring, seeds of wild plants are stored at -20°C – currently there are around 6500 seed collections from all over the world. For critically endangered plant species, their conservation in a botanic garden can be their only chance of being saved from extinction. For all those working at the BGBM, the preservation of the Earth's biodiversity is a labour of love. Scientists, gardeners, and staff in Science Communication and Marketing make for a strong team. Together with the Administration and Scientific Services department, they turn the Botanic Garden and Botanical Museum into a place of rest and relaxation, a place of education and science, but, above all ...
a place where the green diversity of our planet takes centre stage!
Lichen (left), seeds (top) and microscopic diatoms (right) are all part of the BGBM's collections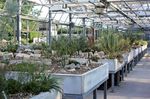 8 The BGBM has been collecting and preserving the seeds of rare and endangered native plant species since 1994, and thus has one of the oldest wild plant seed banks in Germany. In the spring of 2015, the seed bank moved into a purpose-built facility in the grounds of the BGBM, thus creating completely new possibilities for the storage of these botanical treasures. This was made possible thanks to a bequest from a Berlin citizen, the support of the BGBM's Verein der Freunde (association of friends) and funding from the Senate Department for Urban Development and the Environment.
On 27 March 2015, the new building was opened by the federal environment minister Dr Barbara Hendricks, who is patron of the seed bank.
The house of seeds The opening of the Dahlem Seed Bank Key events of 2015 and 2016 Seed of the Siberian sainfoin, an endangered plant species in Germany Federal minister Dr Barbara Hendricks, Prof. Dr Peter-André Alt, President of the Freie Universität Berlin and Prof. Dr Thomas Borsch, Director of the Botanic Garden and Botanical Museum (from right to left)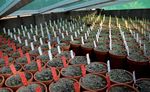 9 In June 2016, the most important international meeting for scientific collections took place in Berlin. Together with Berlin's Museum für Naturkunde (Natural History Museum), the BGBM invited two global networks to a joint conference: the Society for the Preservation of Natural History Collections (SPNHC), which focuses on traditional collection objects such as fossils, animals and plants; and the Global Genome Biodiversity Network (GGBN), which is concerned with DNA and tissue collections.
How can the archives of life be made available to researchWhat's to be done with the treasures?
International conference of collections professionals in Berlin Conference dinner in the New Glasshouse A glimpse into the herbarium with its almost 4 million specimens – the herbarium, along with the living collection, the DNA bank and the Dahlem Seed Bank, forms part the BGBM's scientific collections ers and the public? And how can they be maintained and developed in the most sustainable way possible? There was a lively exchange on these issues at the conference. KEY EVENTS OF 2015 AND 2016
10 Millions of points of light, thousands of fairy lights, illuminated figures, trees and garden architecture – every evening from November 2016 to January 2017 the Botanic Garden was transformed into a dreamlike wonderland perfect for Advent and Christmas walks.
Under the motto "The magical journey begins at dusk , visitors were able to enjoy the garden for the first time late into the winter evenings. With more than 110,000 visitors, the event, organised in association with Deutsche Entertainment AG, was a huge success with the public – and will once again throw open its glittering portals next winter. Light in the dark The Christmas Garden Berlin 10
11 HIGHLIGHTS DER JAHRE 2015 UND 2016
12 When Alexander von Humboldt set sail for South America on 5 June 1799, he was full of scientific anticipation: "I will collect plants and fossils, be able to make astronomic observations with excellent instruments", gushed the naturalist. "My eyes shall be constantly fixed on the mutual influence of forces, of the influence of inanimate creation on the animated worlds of flora and fauna, on that harmony!" This enthusiasm for the natural treasures of the Earth is not showing any signs of waning. There are professionals working at the Botanic Garden and Botanical Museum in Berlin who see themselves as Humboldt's heirs.
After all, the institution houses not only his walking stick but also about 3500 pressed plants that the famous scientist brought back from his trip to South America. What really connects today's Berlin botanists with their illustrious predecessor, however, is the parallels in their work. Admittedly, the former are now able to make use of the 12 On the road with Humboldt's heirs Botanical collections are also indispensable for modern research It takes a lot of effort to fish down the rare flamingo flower from the crown of the sabal palm
13 most advanced methods of molecular biology when investigating the evolution and interrelationships of the different plant groups. And the no less significant advances in digitisation technology make it easier to manage and make accessible the treasure of botanical information once it has been collected. But all of this research is still based on the same foundations as in Humboldt's time: the botanists of the twenty-first century still head off to the remotest places on the planet in order to collect plants and preserve them for posterity. "People might reasonably ask why we're still doing this", says Prof.
Dr Albert-Dieter Stevens, head of the Biological Collections department at the BGBM. He sees no end of good reasons. There are still, for example, numerous habitats around the world whose biodiversity is underresearched. And even if there was a collecting expedition to a particular place a hundred years ago, it can still be worthwhile making another visit. Generally, it is only through intensive fieldwork over many years that the majority of species that grow in one place are found. Experience has shown that new field researches bring fresh surprises. Today's collecting trips also allow us to document whether species have disappeared from the region in the meantime.
Or whether humans may perhaps have introduced new ones, which are now spreading further like green invaders. "If we want to recognise such problems and protect ecosystems effectively, we must first take stock", explains Albert-Dieter Stevens.
His colleague Dr Nils Köster is always drawn, for example, to an island that even Humboldt had already visited twice: Cuba. "This is a treasure island from a botanical point of view", says the BGBM's curator of tropical and subtropical living collections. Over the course of evolution, Cuba developed an unusually rich flora. This is because the island offers a whole mosaic of different habitats: rainforests and semi-deserts, karst areas with bizarre limestone cones and regions where the greenish serpentinite rocks weather to soils rich in heavy metals. Each of these landscapes has its own plants that have adapted to their specific challenges.
And that often thrive nowhere else in the world. "Our goal is to systematically record the flora of the entire island", explains Nils Köster. What species exist there in the first place, and where exactly do they occur? What are their very particular characteristics? And how can they be used? Such questions should be answered by the Flora de la República de Cuba – a mammoth project that was already started in the 1970s by specialists from the island republic and the GDR. Today, this long-standing partnership continues at the BGBM. Teams from Berlin and Cuba venture into the field for several weeks a year to collect plants.
The first challenge is to reach the interesting areas in the first place. The distances are considerable, the road conditions often difficult, the petrol expensive. It is important to make best use of the days in the field. So the researchers fan out every morning and collect everything that can be found – even the most unassuming herb can end up providing interesting information. But first you actually have to get your hands on the plant in question. And sometimes that's not so easy. The flamingo flower Anthurium gymnopus, for example, only grows in a few of the island's savannahs – and then high up in the crowns of sabal palms.
So how are you supposed to get at such a plant? "The palm trunk is so hard that crampons don't stick in", says Nils Köster. "Only by using a long pole can you hope perhaps to fish down a couple of plants." "We usually bring home from Cuba material for all four collection types", explains the researcher. In addition to cuttings for the living collection and seeds for the seed bank, genetic samples for the DNA bank also travel back to Berlin. And, as in the days of Humboldt, his heirs press countless plants as herbarium specimens. Multiple sets of these specimens are prepared right away: one set remains in the Botanic Bizarre limestone mountains dominate the landscape in the west of the island of Cuba
14 ON THE ROAD WITH HUMBOLDT'S HEIRS Garden in Havana, one goes to Berlin, and further sets are destined for local herbaria in other provinces of Cuba. Every evening, the researchers bring a large quantity of plants back to the camp in big rice sacks. There they still have several hours of work ahead of them. They must sort and label the day's collections. Date, locality and any other information must be entered into the computer. Leaf fragments must be plucked for DNA sampling and packed in silica gel for drying. The plants for the herbarium are folded and trimmed so that they fit on a sheet of cardboard – which in the case of an agave, for example, with its two-metre-long leaves, is no easy task.
After that they are ushered into a plant press between newspaper and cardboard. Often, the plants then make a stopover in a drying cabinet at the Botanic Garden in Havana, before they begin the journey to Berlin – accompanied, of course, by the necessary papers. These must confirm that the collection was officially sanctioned and that the use of the material is in compliance with international agreements on the use of genetic resources, such as the Nagoya Protocol.
At the BGBM the pressed plants are then mounted onto cardboard and given a label detailing, among other things, species, origin and collection date. Before it enters the herbarium, every specimen also gets a supermarket-style barcode. This tells us, for example, whether a DNA sample has already been taken from that particular plant. All the information is then fed into the database system of the BGBM's biological collections, so that the origin of all plants and the associated samples can be traced at any time. After all, the BGBM's collection currently comprises about 3.8 million herbarium specimens and living plants of The flamingo flower Anthurium gymnopus is a member of the arum family that only occurs in Cuba
15 ON THE ROAD WITH HUMBOLDT'S HEIRS about 20,000 species, subspecies and varieties. It's important to keep track – ultimately, each of the collection's components can provide important information. "The herbarium specimens are the basis of research because they last longer than the living plants", explains Dr Robert Vogt, the BGBM herbarium curator for higher plants. So when Cuban doctoral students come to Berlin to work on the flora of Cuba they make particular use of the herbarium in addition to the laboratory facilities – and they can also be sent comparative material or at least digital photos from about 30 other herbaria around the world.
There is evidently a point to our collecting zeal", says Robert Vogt.
Biologist Banessa Falcón from the Botanic Garden in Havana is trying, for example, to find out more about the approximately 50 Cuban species of the extremely diverse genus Phyllanthus: Are they all descended from a single ancestor? Which are their closest relatives? When did the genus arrive on the island? When and why did it split into so many different species? Working in close cooperation with the BGBM, she is seeking to answer such questions with the help of the collected material and modern molecular and bioinformatic methods. But there are certain interesting features that can't be seen on the pressed plant.
Biological processes, for example, can only be studied on a living thing. The plants in the garden and in the greenhouses are therefore not only an attraction for visitors – they are part of the scientific collection. Thanks to Humboldt's heirs, even those who stay at home are able to research green diversity many years later. When Dr Nils Köster goes on a collecting trip, he almost always brings back cuttings and other living plants. After all, he is the Botanic Garden's curator of tropical and subtropical living collections, which means that he has under his wing 1.5 hectares of tropical and subtropical vegetation in the heart of Berlin.
He is eager to continue adding to the collection of exciting plants from these latitudes. His scientific interests are the arum family and the so-called epiphytes, which grow in treetops.
16 What do spinach and cacti, carnivorous pitcher plants and decorative carnations have in common? These plants may look very different, but they all belong in the same botanical "drawer". The Caryophyllales order has colonised the Earth's habitats in abundant variety: worldwide, more than 12,000 species are known, which corresponds to between five and six per cent of all flowering plants. Of course, such a diverse group also throws up a wide range of exciting research questions. And the extensive collections of Caryophyllales in the garden and herbarium provide an excellent basis for answering them.
Which is why the Caryophyllales were selected as one of the scientific priorities of the Botanic Garden and Botanical Museum.
Cacti, carnations and co. A global approach to the study of a diverse plant group 16 Even cacti belong to the Caryophyllales – shown here is Oreocereus doelzianus in the BGBM's collection The highly specialised leaf of the Venus flytrap with prey
17 KAKTEEN, NELKEN UND CO. Those who are interested in plants with unusual adaptations, for example, will really strike gold with this order. Some of its members are able to withstand the aridity of deserts, others thrive in very saline soils. Some climb up to 5500 metres in the Himalayas, while another – the Antarctic pearlwort – is one of only two flowering plants that grow deep in the icy south of the planet.
How did the various different Caryophyllales species evolve? Which species are there anyway? And in which habitats are they growing today? It is questions such as these that researchers at the BGBM are seeking to answer.
This is particularly important for species conservation", explains Prof. Dr Walter Berendsohn, head of the BGBM's Research and Biodiversity Informatics department. Ironically, it is the seemingly hardy survivalists among the Caryophyllales that are often most sensitive to man-made changes. Because many of them thrive only in very specific regions and habitats. When these refuges disappear, the plants are threatened with extinction. An example of this are the carnivorous pitcher plants of the genus Nepenthes, which catch and digest not only insects but sometimes even rats in their pitfall-like leaves.
Many of the described species grow only in small mountainous areas in Indonesia", says Walter Berendsohn. But their future there is threatened by mining and by the establishment of oil palm plantations.
The same is true of many other Caryophyllales species around the world. But you can only protect them if you have first determined which are the vulnerable candidates. And that's what's often lacking. Dr Sabine von Mering, who coordinates the Caryophyllales Network at the BGBM, works for example on the sandworts of the genus Arenaria. These plants are distributed almost worldwide, but she is especially interested in the Latin American representatives. And so far very little is known about them. "We don't even know how many species there are in the Andes", says the researcher. Let alone their interrelationships and evolutionary history.
So Sabine von Mering has teamed up with colleagues from Bolivia, Peru and Argentina to collect, describe and genetically study the The sandwort Arenaria rivularis in the Argentinan Andes
18 CACTI, CARNATIONS AND CO. In 2015, the first conference of the Caryophyllales Network took place at the BGBM – the latest findings on this plant group are brought together and updated on the information platform www.caryophyllales.org local sandworts. Using conventional and molecular-biological methods, she is attempting to differentiate the individual species and clarify their often complicated interrelationships. In a similar way, doctoral students from director Prof. Dr Thomas Borsch's research group as well as other experts at the BGBM and around the world are also doing research into other groups of Caryophyllales.
Their long-term goals are to produce a global overview of the diversity of the plant group and a molecular biology-based family tree that ideally includes all known species. But this monumental task can only be tackled through international cooperation. "In 2011, we therefore started to create a wholly new network", says Walter Berendsohn. The founder members were, in addition to the BGBM, the Institute of Biology of the Universidad Nacional Autónoma de México in Mexico City and the Instituto de Botánica Darwinion in Buenos Aires. More than 150 professionals from all over the world are now involved.
But their collaboration needs to be well organised. It is important to coordinate research efforts and keep communication going, exchange doctoral students and hold conferences. All of this is actively supported by the team coordinated by Sabine von Mering, Walter Berendsohn and Thomas Borsch. In 2015, for example, the first conference of the Caryophyllales Network took place in Berlin with more than 80 participants from 18 countries.
In addition, BGBM experts also contribute their expertise in data processing – especially since the basis for effective cooperation among network partners is a common information system into which all relevant information about the individual species can be fed and linked. "In the past, the sum of all knowledge about a particular plant group was written up in the form of a monograph, which often represented
19 CACTI, CARNATIONS AND CO. a lifetime's work for one researcher", says Walter Berendsohn. And this was a static publication that could quickly become obsolete.
On the computer, on the other hand, we can integrate and regularly update existing knowledge and new findings", adds the researcher, by way of explaining the advantages of modern biodiversity informatics. He and his team have experience in this. Over the past 25 years, they have developed information systems that can process and exploit the vast jumble of botanical research data. The computer links the classic herbarium specimen with information from field research and DNA analysis. You can tell, for example, precisely where a particular plant comes from, what its characteristics are, what species it was originally assigned to, and whether that may have changed.
At least part of this information is also supposed to be accessible to the public at all times. The website www.caryophyllales.org already provides an overview of all 749 currently recognised Caryophyllales genera, and a species checklist is in progress. In addition, the network is contributing to the World Flora Online initiative (www.worldfloraonline.org), the aim of which is to create an online inventory of all plant life on Earth. Experts working on other plant groups are already thinking about how to use the Caryophyllales Network as a model and thus coordinate their work more effectively.
We want to get systematic botany worldwide ready for modern requirements", says Walter Berendsohn. Because, in times of climate change and global species loss, this area is more important than ever.
Dr Sabine von Mering is responsible for the coordination of the Caryophyllales Network. Her own research on this plant group focuses on the sandworts of the genus Arenaria. In order to investigate their occurrence in South America, she has already participated in two expeditions. In the Andes of Bolivia, Peru and Argentina, she and her co-operation partners travelled in 4×4 vehicles at altitudes up to 5000 metres so they could collect plants and bring them back to Berlin for further examination.
20 NEUE ARTEN 20 New friends from around the world In the course of just two years, BGBM experts have described 183 previously unknown species.
How many species are there in the world? Most experts think that a realistic figure would be around ten million. This means, though, that habitats around the world must still be hiding huge numbers of unknown organisms: only around two million species have, to date, been described by scientists. Of these, 400,000 are vascular plants, of which a further 80,000 or so currently unknown species are thought to exist somewhere in the world. Far less research, however, has gone into fungi and lichens, an area in which the BGBM herbarium curator, Dr Robert Lücking, has specialised. "There are at least 1.5 million species of fungi, yet we know of not even 10 per cent of these", estimates the researcher.
He and his team are constantly coming across new kinds of lichen – in Colombia, for example.
Cora accipiter Moncada, Madriñián & Lücking is one of the 70 species of Cora lichen newly described at the BGBM in 2016 20
21 Rhipsalis barthlottii Ralf Bauer & N. Korotkova (left) is a new species of cactus from Brazil. Strigula transversoundulata Sipman (right) is a new crustose lichen from Guyana Under the microscope: Navicula kongfjordensis Stachura, Enke, Schlie, Schaub, Karsten & Jahn, a new diatom species from Spitzbergen (left) and a pollen grain of Iresine sousae Zumaya, Borsch & Flores Olv., with its characteristic surface structure (right) NEW FRIENDS FROM AROUND THE WORLD
22 NEW FRIENDS FROM AROUND THE WORLD "Until around 15 years ago", recalls Robert Lücking, "no work at all could be done there, because of the guerrilla fighters and the drug cartels". For this reason, many regions of this South American country have been poorly researched: especially those that can only be reached after a three-day walk. Researchers return from these remote areas bearing countless paper bags of dried lichens, which they later examine more closely in the laboratory. For the individual species differ not only in shape or colour. They also form typical substances that they use, for example, as gold or orange sun-protection pigments to guard against damaging UV radiation.
Chemical fingerprinting is another way of showing whether a species of lichen was previously unknown. "In addition, a DNA analysis should always be carried out", continues Robert Lücking. He learned how valuable this sort of genetic information can be in the case of the Cora lichens from Colombia. For some time, scientists had assumed that this genus contained only one species, named Cora glabrata. DNA sequencing, however, made it possible to identify 200 different species. These may differ greatly in appearance: A total of 183 new species from 36 countries were described at the BGBM in 2015 and 2016 Blumenbachia amana T.
Henning & Weigend, a new species in the Loasaceae family
23 NEW FRIENDS FROM AROUND THE WORLD As the BGBM curator responsible for cryptogams, Dr Robert Lücking is not short of work or questions for further research. His specialist area includes all lichens, mosses and fungi – large groups that have been relatively poorly researched up to now. As well as dealing with the biodiversity and ecology of tropical lichens, his work covers the evolution of fungi. And he is currently looking for methods to give a better overview of the huge range of these species, of which, up to now, our knowledge has been patchy.
some, for example, are green, others grey; some have a yellow shimmer, others look slightly blue in the light.
In the herbarium, however, such differences can no longer be seen: when the plants are dried, all these shades fade to white or grey. Anyone, then, who wishes to see the huge variety of Cora lichens with his or her own eyes, must climb to the humid grasslands of the South American Andes. It used to be thought that these so-called "páramos" formed a fairly uniform set of habitats. It is now clear, however, that each is like an island, housing its own species. This diversity of plant life, however, is now under threat. In particular, mining of silver, copper and other metals is, in many cases, destroying large areas of this unique vegetation.
One of the aims of our research is to provide arguments in favour of better protection for the páramos", explains Robert Lücking.
This task, however, requires a great deal of painstaking work. Every new species of lichen or plant must not only be examined, but also meticulously described and photographed. Often, a detailed scientific drawing is also needed, to depict the typical characteristics of the new species. An electron microscope can be very helpful, to show, for example, details of the plant pollen. All this takes time. Years may go by, therefore, between the discovery of a new species and scientific publication of its description.
This work is definitely worthwhile, however. Robert Lücking and his colleagues have already described around half of the 200 new Cora lichens.
Other BGBM experts, too, frequently present unknown vascular plants to the public – daisies and cacti, verbenas and spurges. In 2015 and 2016, BGBM scientists described a total of 183 new species, and even nine previously unknown genera. These new additions hail from 36 countries, spread over six continents. And each of them provides another piece of the mosaic of global biodiversity.
24 FORSCHUNG Support for arnica & co. The BGBM's research contributes to the improved protection of native flora A few good old friends were suddenly absent. And Johann Wolfgang von Goethe had very definitely become aware of it. "For some years, plants that used to be abundant have been disappearing from the area where I live,"he noted. But at least: "What does not seem to be missing, however, is arnica, an entire cartful of which is collected annually and brought into pharmacies." The poet would therefore be pretty horrified if he looked around him in Germany today. The intensification of agriculture and other undesirable influences has led to the continual escalation of species loss in native flora.
Even arnica is in very steep decline", says Prof. Dr Thomas Borsch, the BGBM's director. Only in the Alps are there still sizable populations of the well-known medicinal plant whose yellow flowers are a source of active ingredients in pain-relieving and anti-inflammatory ointments. In Germany's Central Uplands it is already more sparse, while in many parts of the North German Plain (Northern Lowland) arnica has already disappeared. And many other species are not faring any better.
Germany and the other parties to the UN Convention on Biological Diversity have therefore adopted a "Global Strategy for Plant Conserva- 24 Ex-situ cultivation of threatened plant species at the BGBM
25 tion". By the year 2020, specialists are expected to produce an overview of all known plant species together with an assessment of their risk status; develop concepts for the conservation and sustainable use of plant diversity; and, last but not least, bring the problem of impoverished flora to public attention. But how can all this be implemented? "We can contribute a lot of specialist knowledge to these issues", says Thomas Borsch.
On behalf of the Federal Agency for Nature Conservation (BfN), he and his team have for example taken a look at the genetics of endangered plants. They have concentrated on species whose worldwide distribution is centred in Germany and for which this country therefore bears a special responsibility.
It is precisely in the genome of arnica that we came across an astonishing variability", reports Thomas Borsch. The arnicas in the Alps are genetically quite distinct from those in the Central Uplands, and these in turn have a different make-up from their fellow species in Mecklenburg-Western Pomerania. If we want to maintain diversity within the species we must therefore not confine our efforts to occurrences in individual geographical areas. However, the results also show that the often tiny stocks in the North German Plain have already lost some of their original genetic diversity. "Overall, Arnica montana is even more at risk than it appears at first glance", explains Thomas Borsch.
But what can be done about it? As part of a project called Wildpflanzenschutz Deutschland (WIPs-De), botanic gardens across Germany are trying, at the very least, to save the seed material of 15 endangered species. This is why the BGBM's Dr Elke Zippel is constantly on the road between the Baltic Sea and Saxony collecting seeds in often painstaking work. To ensure that the collection covers as much of the genetic diversity as possible, she aims to obtain at least 5000 seeds from 60 to 200 individuals at each collection point. Back in Berlin, the pickings are then cleaned, dried and frozen.
At -20°C, the embryos dormant in the seeds can survive for decades or even centuries.
But we don't just want to leave the seeds in the freezer", insists Elke Zippel. Our aim is rather to grow new plants from them, which will then be used either to support existing populations in the open air or to establish new ones. In 2016, for example, the BGBM team planted more than 1000 Cheddar pinks on a slope in the Oder valley, and on two dry grasslands in Berlin there are more than 2000 new fragrant scabious plants. "We must observe over the next few years how well these plants take", says the researcher. But she is optimistic. After all, 80 per cent of the newly grown plants survived the dry summer of 2016.
There is ample opportunity to learn more about such endangered species at the BGBM. Here visitors can admire the beleaguered flora in the flesh, enjoy their flowers and scents and get to know their characteristics. Those already well versed in botany can even contribute to the study of native plant diversity: within the framework of the German Barcode of Life (GBOL) project, which is funded by the Federal Ministry of Education and Research, a nationwide network of research institutions is attempting to record the biodiversity of all animals, plants and fungi in Germany using their genetic fingerprint.
The model for this is the barcode found on goods in the supermarket, which allows products to be identified in seconds. Similarly, a tiny section of the genetic material of a living being is expected to reveal what species you have in front of you. Experts at the BGBM are in the process of developing such molecular-biological determination tools – for example for the grasses of the genus Festuca (fescues). "The medium-term goal of GBOL is to expand the BGBM's DNA bank into a complete genetic archive of all species occurring in Germany", explains the BGBM's Dr Ralf Hand. But the necessary barcodes can only be created if you have enough plant material.
Ralf Hand is in charge of procuring it, and is very glad of any help that volunteer collectors can provide. Amateur botanists often have an excellent knowledge of species and localities.
The knowledge of these plant enthusiasts is also in demand elsewhere. "Such volunteers provide a great deal of information for the nationwide Red Lists", explains Prof. Dr Walter Berendsohn, who heads the Research and Biodiversity Informatics department at the BGBM. These mammoth publications contain a schedule of all known animals, plants Arnica and fragrant scabious used to be widely distributed in Germany – but now their populations are at risk in many places
26 SUPPORT FOR ARNICA & CO. By order of the Federal Agency for Nature Conservation (BfN) scientists at the BGBM have analysed the genetic material of selected endangered plant species across the whole of Germany.
The map shows the places where samples were taken for five threatened species. (Graphics: V. Duwe and K. Reichel) Arnica montana Crepis mollis Dactylorhiza majalis Festuca psammophila Scabiosa canescens 0 – 200 200 – 400 400 – 750 750 – 900 900 – 1150 1150 – 1400 > 1400 Altitude (metres a.s.l.)
27 SUPPORT FOR ARNICA & CO. and fungi in Germany and indicate for each species whether it is endangered and to what extent. About every ten years, the Federal Agency for Nature Conservation issues a new version of this nationwide inventory of biodiversity. The next one is due to appear in 2020. But how can the data from these Red Lists be used more effectively than before? What additional information must be collected? And how can the work of all involved be better coordinated? Walter Berendsohn and his team followed up on such questions in a BfN project completed in 2016. Workshops with the authors of the Red Lists were on the programme, as were legal opinions on the use of the data and the possible establishment of a separate Red List Centre based in Bonn.
We have been particularly interested in the challenges of data processing", says Walter Berendsohn. In recent years he and his team have developed software called the "EDIT Platform for Cybertaxonomy". By using this software, the BGBM team, in collaboration with the Senckenberg Museum of Natural History in Görlitz, has for the first time succeeded in compiling a Red List for Germany's earthworms. The secret of this software's success is its flexibility. Not only does it allow you to enter and later evaluate all possible information about a species in a highly standardised form. It can also adapt itself to the latest state of knowledge.
So a species name on a Red List does not necessarily mean the same thing as it did ten years ago. "Often, for example, a species is subdivided into a number of different ones thanks to new findings", explains Walter Berendsohn. But how is the computer then supposed to deal with the information that was originally assigned only to one species? "Teaching this to the system is quite complex", says the researcher. But there is no way around it. For example, around 60 per cent of all moss species have changed their name over time – which can cause some confusion in nature conservation issues. With arnica, however, the matter is clear.
It was already called Arnica montana in Goethe's time. And so it still is to this day. Dr Ralf Hand coordinates the collecting of flowering plants as part of the "German Barcode of Life" (GBOL) project. His duties include acquiring material nationwide – from the coasts to the Alps – and identifying the species found. He is assisted in this endeavour by volunteers, who either gather material themselves or use their knowledge of the local terrain to help with fieldwork. Herbarium material is deposited in the BGBM's collections, while leaf tissue is used for the production of genetic barcodes in the laboratories of the BGBM and its partner institutions.
28 Caribbean dreams in Berlin Science communication at the Botanic Garden and Botanical Museum "I have never seen a more beautiful place." When, on 28 October 1492, Christopher Columbus sailed into a bay full of royal palms on the eastern side of Cuba, he was full of enthusiasm for this new world. He described his impressions: "Along the banks of the river were flowering trees I have never seen at home, surrounded by greenery, with flowers and fruit of the most diverse kinds, among the branches of which were little birds that sang very sweetly." The Caribbean still works its magic today. For many people it is a dream destination, with its white sandy beaches, turquoise sea, palm trees rustling in the wind and bright coral reefs, as well as, of course, its rum and sultry rhythms.
Not everyone, however, has the opportunity to see all of this in situ. But in 2016, there was a chance to soak up some tropical atmosphere in Berlin. In its Green Treasure Islands exhibition, the Botanical Museum invited visitors to experience all sorts of aspects of the Caribbean.
Botanical discoveries in the Caribbean Green treasure islands Exhibition catalogue The exhibition Green Treasure Islands: Botanical Discoveries in the Caribbean, 27 May 2016 – 26 February 2017
29 Visitors could follow in the footsteps of researchers and explorers of previous centuries, or investigate the still unsolved botanical mysteries of this island world. There were fascinating landscapes to discover and exciting facts to learn about famous Caribbean products: rum, cigars, etc. If you wanted, you could also take home a Caribbean selfie as a souvenir.
Visitors could choose their background: a traditional palmfringed beach, but also a mountainous landscape in the Dominican Republic or cacti on the dry island of Bonaire. There were also treats for the ears: Caribbean music in the bar area, whispered descriptions of plants in a botanical study room with famous botanists from the past such as Carl von Linné, Erik Ekman and the BGBM researcher Ignatz Urban, and the sound of the elements. Visitors could use a wind machine to create their own hurricane, or imitate a tropical downpour using authentic Caribbean drums.
The exhibition continued outside the museum itself. The experience was rounded off with a walk through the greenhouses and the grounds of the Botanic Garden, where numerous Caribbean plants – the national flower of Cuba, cacti and ritual trees, tobacco and other crop plants, etc. – waited to be discovered. The overarching aim was to show all aspects of this fascinating world, and to discuss interesting issues for the benefit of visitors. It is an approach that Dr Patricia Rahemipour wishes not only to continue, but to expand. "A museum should be fun", emphasises this exhibition expert, who has been head of the Science Communication department as well as the Botanical Museum since 2016.
It is also important, she feels, to reach out to new target groups, who do not count botany as one of their main interests. "To do so", she explains, "we have to relate our displays to people's everyday lives." Future exhibitions, therefore, should again concentrate on other exciting aspects of botany, and emphasise the relationship between people CARIBBEAN DREAMS IN BERLIN The special exhibition Green Treasure Islands also looked at the history of collecting in the Caribbean
30 and plants. The 2017 exhibition, then, focuses on the tastes of Mexico, and on the many crop plants that have left the country to conquer the world. These include, for example, dahlias, which here are only known as ornamental plants. In many other cases, however, Mexico has added flavour to the world's menus, with crops such as tomatoes and beans, chilli and avocados, vanilla and agave. Once all this has been savoured to the full, the next exhibition is planned for 2018. This will concentrate on Germany's house plants. It is no coincidence that Patricia Rahemipour and her team already know the topics for the next few years.
Previously, exhibitions were prepared in the shorter term, but now the exhibition team has developed a fiveyear plan. "This makes it easier for us, for example, to organise loans and to include the exhibition in our general marketing concept", explains the expert.
BGBM science communication, though, is by no means limited to exhibitions and the museum. In the future, visitors will be able to view display boards throughout the gardens – previously they were only in the Main Tropical Greenhouse and in the Caucasus outdoor area. This has been made possible by support from the scheme for improving regional economic structures ("GRW"), which has enabled us to bring the tourist infrastructure in the garden up to date. When conveying scientific knowledge, messages will be geared to particular target groups. "Families with small children", explains Patricia Rahemipour, "tend to be interested in quite different things from, for example, groups of older people or visitors with some scientific expertise".
There is also an in-house publisher, which, in addition to scientific material such as the journals Willdenowia and Englera, publishes the exhibition catalogues. "We intend to extend the range of publications still further in the future", says Patricia Rahemipour. The plan, for example, is to publish a recipe book linked to the cooking-themed Mexico exhibition, as well as a series on the history of science. The BGBM also owns a vast specialist botanical library with more than 200,000 titles. Then there is the archive containing documents on the history of the garden, the museum and its collection, and on various researchers, as well as a collection of photographs.
This archive was destroyed in the Second World War", explains Patricia Rahemipour. "But since then it has been reconstituted, and we are adding to it little by little." One of the most recent arrivals is part of the legacy of Adolf Engler, director of the Botanic Garden and Botanical Museum from 1889 to 1921. In the course of his highly productive life as a researcher, this botanist accumulated an extensive collection of special editions, with publications by expert colleagues. "Scientists used to give each other copies of these publications, with a dedication, as gifts", explains Patricia Rahemipour.
These signed special editions can give us a fascinating insight into the networks of past generations of researchers. The BGBM team was therefore excited when CARIBBEAN DREAMS IN BERLIN Adolf Engler's archive was transferred to the BGBM from California in 2016