DURBAN UNIVERSITY OF TECHNOLOGY STUDENT APPLICATIONS & REGISTRATION GUIDE 2019 - DUT's
Page content transcription
If your browser does not render page correctly, please read the page content below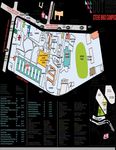 2019 REGISTRATION GUIDE

                          DURBAN UNIVERSITY OF
                             TECHNOLOGY

                          STUDENT APPLICATIONS &
                            REGISTRATION GUIDE

                                  2019
Table of Contents                                                                                                                                                   Page No.
 Introduction ............................................................................................................................................................. 3
 Vision, Mission and Core Values ........................................................................................................................ 4
 Overview of the Applications And Registration Process ............................................................................. 5
 Enquiries Process ................................................................................................................................................... 5
 Applications Process.............................................................................................................................................. 6
 Registration Process .......................................................................................................................................... 7-8
 Important Regsitration Information ................................................................................................................... 9
 Online Registration ...................................................................................................................................... 10 -11
 Online Registration Guide ................................................................................................................................. 12
 Step By Step Guidelines For Online Registration ................................................................................... 13-28
 International Students ................................................................................................................................... 29-32
 Finance Matters .............................................................................................................................................. 33-42
 Financial Aid Services ................................................................................................................................... 43-44
 DUT Scholarship policy .............................................................................................................................. 45-49
 Important Contact Details ........................................................................................................................... 50-54
 Registration Timetables First Year Students (Durban Campuses) ..................................................... 55-56
 Registration Timetables Returning Students(Durban Campuses) ...................................................... 57-73
 Registration Timetables First Year & Returning Students(Midlands Campuses) ............................ 74-80
 Important Dates For 2019 ........................................................................................................................... 81-84
 Student IT Services .............................................................................................................................................. 85
 Student Portal ....................................................................................................................................................... 86
 DUT4life - E-mail for Life ................................................................................................................................... 87
 Access to your Student Information ............................................................................................................... 88
 Student Kiosk ........................................................................................................................................................ 89
 Student SMS Services .......................................................................................................................................... 89
 ITS Mobi App ........................................................................................................................................................ 90
 Student MySite ..................................................................................................................................................... 90
 DUT Campus Maps – M L Sultan Campus..................................................................................................... 91
 DUT Campus Maps – Steve Biko Campus..................................................................................................... 92
 DUT Campus Maps – Brickfield Campus ....................................................................................................... 93
 DUT Campus Maps – Ritson Campus ............................................................................................................ 94
 DUT Campus Maps – City Campus ................................................................................................................ 95
 DUT Campus Maps – Riverside Campus ....................................................................................................... 96
 DUT Campus Maps – Indumiso Campus ....................................................................................................... 97
 Emergency Contact Information ...................................................................................................................... 98
 List of References................................................................................................................................................. 99

                                                                                                                                                                2|Page
Back to Contents Page

                                   INTRODUCTION
Thank you for your interest in studying at the DUT. The fact that you are reading this guide means
that you are either seriously considering applying to the DUT for your tertiary studies or that you
have already applied, have been accepted and are gathering information on how to make your
registration at the DUT as seamless as possible.

The purpose of the guide is to provide both applicants and those accepted at the DUT with
important information on the application, selection and registration processes. Other valuable
information such as contact details of faculty offices, dates of registration and our generous
scholarship scheme are also included in the guide.

In terms of registration, please note that the online registration process is intended to make your
registration as easy as possible. Most importantly, you can finalize your registration from the
comfort of your home, or at any facility with a computer and an internet connection.

The DUT welcomes you into its family and wishes you all the best with your studies

                                                                                        3|Page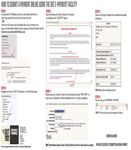 Back to Contents Page

           DURBAN UNIVERSITY OF TECHNOLOGY

                 Vision, Mission and Core Values

Vision
A preferred university for developing leadership in technology and productive citizenship.

Mission
Our mission is to excel through:
    o A teaching and learning environment that values and supports the university community.
    o Promoting excellence in learning and teaching, technology transfer and applied research.
    o External engagement that promotes innovation and entrepreneurship through
      collaboration and partnership.

Core Values
   o   Respect, Recognition, Opportunity and Access
   o   Loyalty, Dignity and Trust
   o   Transparency, Openness, Honesty and Shared Governance
   o   Responsibility, Accountability, Collegiality and Professionalism

Student-centredness is one of the two key strands of DUT's DNA

                                                                                        4|Page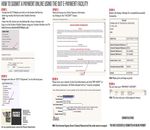 Back to Contents Page

   OVERVIEW OF THE APPLICATIONS AND REGISTRATION PROCESSES

1- ENQUIRIES PROCESS

                                         Applicant makes enquiries
                                           through CAO / DUT

  CAO captures enquiry information and                           DUT Admissions Department receives
 sends an application form to the enquirer.                     enquiries via the counter, email and post.

                                                              These enquiries are sorted accordingly and
                                                               career information such as career leaflets,
 DUT Admissions Department downloads
                                                              CAO handbook, CAO application form and
        CAO enquiry details
                                                              DUT study opportunities are despatched to
                                                                             the enquirer.

  DUT Admissions Department format
         enquiry letters, prints                                DUT Admissions Department advise the
            the letters & post                                  enquirer to make an online application.
   career information to the enquirer

 Name of Department                               Student Admissions
 Contact Numbers                                  031 373 5005
 Email Address                                    info@dut.ac.za
 Location                                         Gate 4/5 Block BD3001
 Campus                                           Steve Biko Campus

                                                                                             5|Page
Back to Contents Page

       2. APPLICATIONS PROCESS

                                        Successful applicants        Successful applicants will        Admission
                                        are sent conditional/          be required to pay a         requirements met
        Applicant applies via
                                      firm acceptance. Other          deposit to secure their         on final NSC
             the CAO
                                           applicants are                      place                     results
                                         waitlisted/rejected

                                      Applicants are ranked                                        Student Admissions
         CAO captures the
                                       according to their                                          give firm acceptance
          application form
                                       achievement rating                                          of the offer to study

                                                                  NO

                                                                                                    Admissions Depts.
         Academic Depts/                                                                          may look at waitlisted
       Admissions Dept make           Applicants are invited                                      applicants if enrolment
       selections online and/          for entrance test/                                          targets are not met
         or downloads the                interview etc
        application from the
         CAO for specific
           programmes.

                                                                                                   Student Admissions
                                                                                                   informs the student
        Student Admissions                                                                          about documents
        Dept conducts pre-                                                                        required, fees payable
          selection online                                                                         & registration dates
        based on University
           & programme
       specific requirements
                                             YES

                                                      Applicant is
            Programme
                                                  regretted admission                                 END
         requirements met
                                                        to study

                                    NO

Applications can be made via the Central Applications Office (CAO) at http://www.cao.ac.za/ or visit the CAO at: Mary
Thiphe Street (formerly corner of Francois and Cato Manor Roads), Cato Manor, Durban, Tel: (031) 268 4444 or Share
Call: 086 0860 CAO / 086 0860 226, International dialling code for SA +27

                                                                                                        6|Page
Back to Contents Page

  3. REGISTRATION PROCESS

   DAY OF REGISTRATION
                                                                      Applicants proceed to the relevant
 Applicants must pay the minimum                                            academic department/
 registration fee prior to or on the                                          registration venue
         day of registration

 Applicants proceed to On-line Web
                                                                    Student Admissions verifies the NSC
registration/academic dept. issues the
                                                                   matric results & check for departmental
   relevant registration documents
                                                                    & university admission requirements
            to the student

Applicants complete the On-line Web
 registration process/Faculty Office                                 The student is issued with a proof of
 register the applicant at dedicated                                             registration
         registration venues

                                                                    Student proceeds to Student Housing
The student proceeds to Protection
                                                                        should they require residence
Services for the issue of student card
                                                                               accommodation

                                                                      The student may then proceed to
    REGISTRATION PROCESS
                                                                      Financial Aid for NSFAS/Bursaries/
         COMPLETED
                                                                                   Incentives

  For more detailed information on this process, refer to pages 9-28 of this guide.

                                                                                           7|Page
Back to Contents Page

                      REGISTRATION CONTINUED

           ESSENTIAL ORIGINAL DOCUMENTS REQUIRED FOR REGISTRATION

LOCAL STUDENTS (RSA)                  INTERNATIONAL STUDENTS

                                      •   Study Permit
• NSC certificate and statement of    •   Passport
  results
                                      •   Matric foreign qualifications
• Confirmation of Acceptance form
                                      •   Proof of Medical Cover Passport
• Identity Document
                                      •   Clearance Letter from the International
• Biographical Information Sheet          Office
• Indemnity form                      •   SAQA Evaluation (where relevant)
• Residence form (if applicable)      •   Matriculation Board Evaluation (where
• Surety form                             relevant)
• Proof of payment                    • Indemnity form
                                      • Surety form
                                      •   Proof of payment

                                                                                  8|Page
Back to Contents Page

                     IMPORTANT REGSITRATION INFORMATION

Steps to follow before you can register (This information is for those first-time registering undergraduate
students who have been accepted into a programme of study at DUT)

Undergraduate Students

 •   You must have:

     •   Made an application through the CAO and paid the application fee

     •   Been accepted into the academic programme you have applied for

     •   Met the DUT's minimum admission requirements and departmental specific admission
         requirements.

     •   Filled in the Indemnity Form – if you are under age (younger than 18 years of age) this form must
         be filled in and signed by your parent/guardian.

     •   Filled in the Confirmation of Acceptance form

     •   Filled in the Biographical Information Sheet.

     •   Filled in the Surety Form – which must be completed by the individual responsible for the payment
         of all your fees, in compliance with the National Credit Act. The signature of the surety must be
         verified and stamped by a Commissioner of Oaths.

 •   Documents to be produced:
     •   Original Senior Certificate or Statement of Results
     •   Original I.D. document
     •   If you are coming from another university – you must produce an original academic record /
         diploma / degree and certificate of conduct. If you require exemption of credits you must obtain
         an Application for Exemption form from the relevant Faculty Office.
     •   Indemnity form
     •   Biographical Information Sheet
     •   Confirmation of Acceptance form
     •   Surety Form
     •   Residence form (if applicable)
     •   Study Permit (international students)
     •   Proof of Medical Cover (international students)
     •   Passport (international students)
     •   Clearance Letter from the International Office (international students)
     •   SAQA Evaluation (where relevant)
     •   Matriculation Board Evaluation (where relevant)

                                                                                               9|Page
Back to Contents Page

1. Registration Dates:

     o   Register on the day and in the venue advertised                           on    the   registration     timetable.
         N.B. If you do not do this your place in the programme may be lost.

     o   Refer to the registration dates as indicated in the registration timetable below.

     o   Bring your own pen to registration
    ONLINE REGISTRATION
    For those students who do not have access to a computer at home you will have to register online at a
    computer laboratory at the University or from any other off-campus facility. You will need to consult the
    Registration timetable which is available on the DUT website for the exact times, dates and venues.

    In order to register online, First Time Entering Students will need to have:
•   paid the minimum fee installment due prior to registration

•   submitted the required documentation to the Department of Student Admissions

•   received notification of a firm offer from Department of Student Admissions based on their final results

•   complied with the relevant sections hereunder which will allow them to register.

    In order to register online, Returning Students will need to have:
o   settled any arrears fees

o   paid the minimum fee installment due at registration

o   fulfilled the requirements for promotion to the next level of study in the relevant programme

o   submitted all outstanding documentation

o   complied with the relevant sections hereunder which will allow them to register.

    YOU WILL NEED, PRIOR TO REGISTRATION, TO ENSURE THAT YOU HAVE PAID THE MINIMUM
    DEPOSIT (AT LEAST FIVE WORKING DAYS) AND YOUR FEES ARE UP-TO-DATE IN ORDER TO
    REGISTER ON THE WEB. If you do not do this your registration will automatically be blocked. Please see
    the Registration Timetable which is available on the DUT website for the exact date and time for your
    Programme (You may also register on the web from home via the DUT website and the iEnabler link.)

    If you do not register at the specified date and time you will register during the late registration period and
    will be charged the late registration fee.

    Outstanding Documentation Affecting Registration
    If you are a returning student you need to submit the following documentation to register:
     1. Any outstanding original documents (eg Senior Certificate not Statement of Results), Identity
         Document, Study Permit, etc) must be submitted to the Faculty Office the week before you register.
         Your Statement of Results is temporary, so, if you previously submitted your Statement of Results to
         us you will now need to collect your Senior Certificate from school and submit it in order to register.
     2. No student will be re-registered at registration, without the Indemnity and Surety forms being
         returned, completely filled out and all the necessary documentation attached. Please ensure that the
         form is signed and stamped by a Commissioner of Oaths as you will need this form to register.

                                                                                                              10 | P a g e
Back to Contents Page

Registration Costs

2019 Minimum First Installment on Registration
Non-Residence Students: Annual: R3 980-00 Semester: R2 440-00

Residence Students: Annual: R7 960-00 Semester: R4 880-00 (includes tuition and residence) In the event
of the fees costing less than the first installment requested by the University, the lesser amount will be
payable on registration.

NSFAS Students are required to pay their family contribution, if any, on registration as their first installment.
If the family contribution exceeds the abovementioned amounts, the difference must be paid according to
the DUT's fee installment plan. The installment plan is specified in the Fee Booklet which will be available
on the DUT Website. In the event of the fees costing less than the first installment requested by the
University, the lesser amount will be payable on registration.

Payment of Fees: To avoid the complications, payment must be made at least five working days before
registration through the bank using the M65 Deposit Slip (available on the DUT Website) and using your
student number as reference. Failure to ensure that all relevant payments have been made will result in your
registration being blocked. Proof of payment must be brought to Web Registration. Should you pay your
fees in full you are eligible for a 5% discount.

Postgraduate Students
ALL Masters and Doctoral Students MUST register each year.

iEnabler
To access online registration, you will need to enter the Student Portal on the DUT's main website, find
the Student Self-Service link, and then access the i-enabler page. For details on how to login, passwords etc.
see the online registration guide for details.

DUT4Life Email For Students

DUT4LIFE provides students & alumni with a free 10GB lifetime email account, 25GB online storage
solution, collaboration, blogging, photo sharing, event planning, instant messaging tools and much more!
After registration, consult your General Handbook for details on how to activate your account as this is
your official email channel with the university.

SMS Notification

IT IS IMPORTANT TO ENSURE THAT YOU UPDATE YOUR CONTACT DETAILS WITH
THE FACULTY OFFICE AS SOON AS THEY CHANGE, AS WE CONTACT YOU VIA SMS.
STUDENTS ARE ABLE TO UPDATE THEIR CONTACT DETAILS VIA THE STUDENT
IENABLER SYSTEM.

                                                                                                   11 | P a g e
Back to Contents Page

ONLINE REGISTRATION GUIDE

As a DUT student you can do all sorts of things online, like register, check your exam results and see your
exam timetable. Registering online is easy – you can access the self-service registration system, called the
Student iEnabler, at DUT or from your computer at home or work.
It's simple:
•        Enter the student portal link: https://dutstudent.dut.ac.za
•        Enter your username           (your    student    number      preceded     by   DUT)      as   follows:
         DUT\studentnumber
•        Enter your password (first five digits of your ID number preceded by Dut) as follows:
         Dutyymmdd
Please note login and passwords are case sensitive.
To access iEnabler from the student portal from the right hand menu, go to "STUDENT SELF SERVICE
(Web Reg, Results, Academic Record, Statements)" and click on "Off Campus Access" OR "On-Campus
Access".
To see whether you are able to register online, follow these steps:
•        Click on "STUDENT ENQUIRY"
•        Click on "REGISTRATION RESTRICTIONS" o Your iEnabler status must read "ALLOW WEB
         REGISTRATION"
•        You must not have any other "STOP REGISTRATION" statuses
•        Click on "ACADEMIC ADMISSION STATUS"
•        Your admission status must read "ADMITTED FOR WEB REGISTRATION".

You can also register online on your home or office computer by accessing www.dut.ac.za, then selecting
"STUDENTS", then "STUDENT SELF SERVICE". Should you experience any difficulties, you will need to
register on campus. You can only register online if do not have academic or financial exclusions. If you have
academic exclusions or blocks, please contact your Faculty Officer. If you have financial blocks or outstanding
fees, please contact the Finance Department.
If you can't register online, you will still be able to register the traditional way. The online web registration
will be the preferred method of registration for ALL faculties within ALL campuses. When you arrive at
campus, please look out for signs indicating the venue.

                                                                                                   12 | P a g e
Back to Contents Page

STEP BY STEP GUIDELINES FOR ONLINE REGISTRATION

Web Registration Guide

Easy online registration!
As a DUT student, you can do all sorts of things online, like register, check your exam results and see your
    exam timetable. You can also make payments if you have a credit card. You can access the self-service
    Student iEnabler system on campus or your computer at home.
It's simple:.

STEP 1
To access iEnabler from the DUT website, open the following link in your browser: http://www.dut.ac.za/ and
click on the 'STUDENTS' tab

                                                                                                13 | P a g e
Back to Contents Page

STEP 2 - Accessing the Student Self Service System

Under the STUDENT SERVICES tab, click on Student Self Service (web reg, results)

                                                                                           14 | P a g e
Back to Contents Page

STEP 3 - Login Screen

In this screen, enter your student number and pin to login
If you do not have a PIN, enter your student number then click on "Request a PIN". A pin will be emailed to your
dut4life email address.
First time students please note that your pin will be pre-set to the first 5 digits of your ID number/DOB in the format
YYMMD For returning students, use your normal pin or click on 'Forgot Pin'. Your pin will be sent to your Dut4life
email account.
Alternately, contact your faculty office for assistance.

                                                                                                                 15 | P a g e
Back to Contents Page

STEP 4 - Registration

Under Registration click on the '+' sign to display all the sub menus. Each process is dependent on the previous one so click
them in the order they appear.

                                                                                                                       16 | P a g e
Back to Contents Page

ENSURE THAT YOUR MINIMUM REGISTRATION FEE IS PAID PRIOR TO PROGRESSING WITH THE ON-LINE
REGISTRATION PROCESS.

                                                                               17 | P a g e
Back to Contents Page

STEP 5 - Registration Restrictions

The 'Registration Restrictions' tab will show you your different statuses at DUT.

A student must not have any 'STOP REGISTRATION' statuses to be able to register. For financial status issues, contact
the finance department. For other statuses, contact your faculty office

A student must have an 'ALLOW WEB REGISTRATION' status to be able to register on the web.

                                                                                                               18 | P a g e
Back to Contents Page

STEP 6 - Rules and Regulations

Click on "Rules and Regulations". You have to read and accept the institutional rules by clicking on the button
before proceeding to the next step. Click on ? for Help.

Click on "I ACCEPT" to continue with the Online Registration. Please read the rules before accepting them. The
comprehensive rulebooks are available on the DUT website or from your faculty office.

Please take note the acceptance to the Rules and regulations is mandatory and serves as your electronic
signature. This indicator is stored on your Student File and can be used as Legal Agreement in a
dispute/disciplinary matter.

If you don't agree, please request assistance from the Office of the University Registrar.

                                                                                                          19 | P a g e
Back to Contents Page

STEP 7 - Submit Registration

Once you have accepted the Rules and Regulations and you have been admitted for Online Registration the following
screen will open automatically. You need to click on the next section, "Submit Registration".
Check that you are registering for the correct qualification, offering type (Full Time, Part-Time), Block Code (11 for
Annual, 21 for First Semester and 22 for Second Semester) & Study Period (1,2 ,3 etc)
Click on the drop down menu and enter your Employment Status
Then click on "Save and Continue".

                                                                                                                20 | P a g e
Back to Contents Page

 STEP 8 – Subject Selection

You are now required to select all the subjects that you qualify for in accordance with the rules of the relevant
qualification.
All compulsory modules are pre-selected for you. You cannot un-tick these modules or change these modules.
Click on the checkbox next to the subject to select that particular subject if it is an elective or available for registration.

If you have electives to choose from, please read the group rules and select the number of subjects required in that group. In
this case there are no electives.

Note that you may not register for subjects where the pre-requisites has not been met. These subjects will be indicated
with the X button.
Click on "save and continue" button if you are absolutely sure that have selected the right subjects and offering types
and periods of study.

                                                                                                                         21 | P a g e
Back to Contents Page

STEP 9 - Subject Verification

This screen shows you the selected subjects, mode of study, academic period, credits and attendance type

You are now required to verify the subjects you have selected. If you are not happy with the selection, click on

"Restart Process"

If you are happy with the selection of subjects, click on "Continue".

                                                                                                                   22 | P a g e
Back to Contents Page

STEP 10 - Accepting the Registration with Costs

This screen shows you the total costs incurred for the registration. The system will now provide you with the fee
details for the subjects that you have selected.

Click on "Accept Registration" to accept the registration and the costs incurred for this registration.

If you click on "Restart process", note that you are not registered.

                                                                                                                  23 | P a g e
Back to Contents Page

STEP 11 - Address Validation

This screen allows you to view, edit and verify your address details, as well as enter new address details.

To view your address click on the blue address type eg Postal Address. You may also change and update your address details
here.

Click on 'New Record" if you want to add a new address.

Please ensure that you are update your address details accurately and timeously as the University would use these details to
correspond with you. If you address details are incorrect, you may be missing out on important information that the University
has sent to you.

                                                                                                                        24 | P a g e
Back to Contents Page

Address Validation continued……………….

Click on         to view the different address type.

Select a type and enter the details and save.

Follow this process for all the different types of addresses you want to enter.

                                                                                          25 | P a g e
Back to Contents Page

STEP 12 - Other Important Contact Information

This screen allows you to view, edit and verify other important contact information such as cellphone numbers, medical
emergency cellphone number, home telephone number, next of kin contact numbers etc.

Click on          to view the different communication types.

Select a type and enter the details and save.

Follow this process for all the different types of communication you want to enter.

Please ensure that you are update your contact details accurately and timeously as the University would use these details to
contact you or your next of kin as well send SMSs to your cellphone for important and urgent messages. If you contact details
are incorrect, you may be missing out on important information that the University has sent to you.

Note : It is vital that you provide the university with a MEDICAL EMERGENCY CELL NUMBER AND OR A PHONE
NUMBER, so that we can contact someone in case of an emergency.

                                                                                                                       26 | P a g e
Back to Contents Page

STEP 13 - Proof of Registration

Click on "Proof of Registration" to print a proof of your registration details.

Click on "Printer Friendly Format", File, and print your document. Click on "Next Step".

You will require this document and your ID document to get your student card from Campus Protection Services.

                                                                                                                27 | P a g e
Back to Contents Page

STEP 14 - Print a Proof of Registration and Cost

Click on "Proof and Cost"

Click on "Printer Friendly Format", File, and print your document. Click on "Next Step".

               Congratulations! You have now successfully completed all the steps in the Online
               Registration process.
               Make sure your LOGOUT of your session.
               Remember to proceed to Protection Services with your printed Proof of Registration and your
               ID document to collect your Student Card.
               Remember that you can access the iEnabler system at any time. The system is designed to empower
               you as a student and provide you with access to useful information.
Back to Contents Page

INTERNATIONAL STUDENTS

APPLICATION PROCESS
The Central Applications Office (CAO) – www.cao.ac.za – processes applications for first time
admission to universities in KwaZulu-Natal, including DUT. You may apply to several institutions
at the same time via the CAO.
Applications for Masters and Doctoral studies do not go through the CAO, but are made directly
to the relevant department.
All International undergraduate and postgraduate applicants should apply as early as possible. You
will need a letter of acceptance from Student Admissions/the chosen department, as well as a
Letter of Undertaking from the International Office before you can apply for your Study Permit.

Equivalent International Qualifications
The following qualifications are considered to be equivalent to the South African entry
requirements:
1.      Any General Certificate of Education (GCE), or General Certificate of Secondary
        Education (GCSE) that is quality assured by Cambridge International Examinations (CIE),
        provided that the holder of such a Certificate has, at one or more examination sitting/s,
        passed a minimum of five approved Ordinary (O) Level subjects, of which:
a.      At least four must be at symbols A, B, or C;
b.      No more than one may be a symbol D; and
c.      At least one must be English Language or English Literature;
2.      Certain other international qualifications. Further details are obtainable from the Student
        Admissions Office or relevant Faculty Office.

Other International Qualifications
If you have foreign qualifications and wish to study in South Africa, the department to which you
are applying might require you to apply to the South African Qualifications Authority (SAQA) or
the Matriculation Board to have your qualifications evaluated. Those applying for diploma
programmes will have to have a SAQA evaluation, and those applying for degree programmes will
have to have a Matriculation Board evaluation.

What you should do:
SAQA Application
•       Obtain the application form from SAQA offices, or download it from the SAQA
        website (www.saqa.org.za), or complete your application online on the SAQA website.
•       Complete all the sections of the application form.

                                                                                      29 | P a g e
Back to Contents Page

•       Ensure that proof of the necessary payment (always to be made in ZAR currency)
        accompanies the application.
•       Provide legible and certified copies of all documents required.
•       Provide a certified copy of a legitimate identification document.
•       Certificates in foreign languages must be accompanied by sworn translations into English.
Note: SAQA needs both the document in the original language and the sworn translation.

Who to contact:
Evaluation of Foreign Qualifications Call Centre: Tel: +27 12 431 5070 or 0860 103 188
General enquiries switchboard:
Tel: +27 12 431 5000 • Fax: +27 12 431 5147
Email: dfqeas@saqa.org.za
Address: SAQA House, 1067 Arcadia Street, Hatfield, Pretoria or Postnet Suite 248, Private Bag
X06,Waterkloof, 0145
Operating hours: Mondays, Tuesdays, Wednesdays and Fridays: 08:30 - 16:30 Thursdays: 09:00 -
16:30

Matriculation Board Application
For Matriculation Board evaluations log on to http://mb.usaf.ac.za
Who to contact:
Email address: applications@usaf.ac.za Telephone number: +27 10 591 4401/2

REGISTRATION REQUIREMENTS FOR INTERNATIONAL STUDENTS
•       International Students would be required to complete the manual registration process
        and are requested to present themselves at the registration venue on their respective
        registration date with the required documentation:
•       Original Passport
•       Study permit reflecting DUT as university of study.
•       Proof of adequate medical cover with a registered South African medical scheme.
•       Proof of Refugee Status/Asylum Seekers Permit (where applicable).
•       Original Foreign qualification or SAQA approval
•       Original Foreign qualification and SAQA approval or Matriculation Board approval (where
        applicable)
•       If you are a first time entrant into the DUT, the letter advising you of acceptance into
        your academic programme.

                                                                                    30 | P a g e
Back to Contents Page

FEE INFORMATION FOR INTERNATIONAL STUDENTS

     Fees in respect of international students (undergraduate level) who are from the SADC
      countries, (Botswana, Angola, Lesotho, Malawi, Mauritius, Mozambique, Namibia,
      Swaziland, Zambia, Tanzania, Zimbabwe, Democratic Republic of Congo, Seychelles,
      Madagascar and Rwanda) would be required to pay local fees and a foreign levy as
      determined annually by DUT.
     Other international students (undergraduate level) will be required to pay twice the fees
      including all subject levies, transport levies, Admin levies, Residence and other fees
      requested by the Department concerned. Short course registrations and all non-
      certificated courses are required to pay normal fees only.
     All postgraduate international students will be required to pay normal/local fees and the
      student admin services levy. The foreign levy is exempted for these students.
     Refugee students sponsored by the United Nations do no pay the SADC levy. Those who
      are not sponsored pay their own fees like any local student. Legal proof of refugee status
      for the valid time period must be produced.
     Non-SADC African students and Non-African international students pay fees as per the
      structure below:-
       SADC Students pay Local Fees and a SADC Levy
       Non SADC students pay Local Fees and a levy of 25% of Local Fees (125% Local Fees)
       Non-African students pay local fees and a levy of 100% (status quo remains)

STUDY VISAS

International students – including students from Southern African Development Community
(SADC) countries – are required to have study visas to study in the Republic of South Africa.
DUT is not permitted to register a student unless they have a valid study visa. Your study permit
needs to be valid at all times, and is issued for the duration of your study period (i.e. the minimum
time it takes to qualify for the diploma/degree you are taking). If you are currently studying at a
South African high school, or at another tertiary education institution in South Africa, please note
that you will need to apply for a new study visa valid for DUT.

Who is exempt from this requirement?
The following persons do not need a study permit, but must submit other documents to the
university to register:

     •   Political Asylum Seekers or Refugees – An asylum seeker must have an Asylum Seeker
         Temporary Permit that entitles the holder to work and study. A Refugee document for
         two years automatically grants the right to study.

     •   Diplomatic Representatives and their families – A letter is needed from the Protocol
         Section at the Department of Foreign Affairs, confirming diplomatic status in South Africa.

     •   Persons with permanent residence of South Africa – A Permanent Residence Permit
         document proving status must be submitted.

                                                                                        31 | P a g e
Back to Contents Page

Visa Application Process
Study visas must be applied for at a South African embassy, mission or consulate in your country
of origin, or at Visa Facilitation Services (VFS) Global Centres across the country. VFS have 11
centres in the Republic of South Africa, and the Durban Centre for KZN is within walking distance
of Durban University of Technology:
Visa Facilitation Services Global Suite 3 – Ground Floor, 36 Silverton Road, Musgrave Durban,
KwaZulu-Natal. The VFS global helpline is +27124253000. Should you wish to renew or make an
application, visit http://www.vfsglobal.com/dha/southafrica/

Medical Insurance
In terms of the Immigration Amendment Act 19 of 2004, any international student coming to
study in the Republic of South Africa must provide proof of medical cover registered under the
Medical Schemes Act 131 of 1998.This does not apply to those on Asylum Seekers', Refugees', or
Diplomats' visas. You cannot register at DUT without providing the International Office with
proof of medical aid registered under the above-mentioned Act. It is therefore compulsory for
international students to have a South African medical aid, which must be paid for upfront on
an annual basis for the duration of your studies. Should you rely on sponsorship, please ensure
that you advise your sponsor of this requirement as soon as you get your sponsorship or
acceptance.

It is not sufficient to produce a letter indicating medical health cover sponsorship. The sponsor
must organise payment for the required medical aid cover directly to the medical aid company,
separate to that of the tuition fees.

The two recommended service providers, as approved by the International Education Association
of South Africa (IEASA) are:

•       Momentum Health (Ingwe Option) - http://www.ingwehealth.co.za
        Email: Antoinette.nell@momentum.co.za
•       Compcare (The Network Option) http://www.studentplan.co.za
        Email: retabile.lucas@universal.co.za

Checklist for International Students
The checklist below is designed to help you be prepared for your stay, and take some of the stress
out of studying in a different country.
     Do I have South African currency?
     Do I have the money to pay my tuition fees? Do I have sufficient money to tide me over
        for the first few days?
     Have I packed my study materials?
     Have I remembered the charger for my laptop? Have I obtained the necessary visa?
     Is my visa valid?
     Have I organised accommodation for my stay in Durban?
     Have I paid the accommodation deposit (if applicable)?
     Do I have medical insurance? N.B. This has to be taken with a South African medical aid
        society.
     Have I taken travel insurance? This is voluntary. Have I complied with all the requirements
        as conveyed to me by DUT?
     Have I arranged for transport from the airport to my accommodation in Durban?
     Have I checked that my electronic appliances will work on 220V electricity?
                                                                                     32 | P a g e
Back to Contents Page

FINANCE MATTERS

     •   2019 First Instalment (non-residence students)
         The following first instalment is compulsory on the day of registration:

             Annual students (Tuition only): R3980. This can be paid directly into the DUT Bank
              Account – you must use your student number as the reference (download bank
              details & deposit slip via the DUT website www.dut.ac.za)

             Semester students (Tuition only): R2440. This can be paid directly into the DUT
              Bank Account – you must use your student number as the reference (download
              bank details & deposit slip via the DUT website www.dut.ac.za)

     •   2019 First Instalment (residence students)
         The following first instalment is compulsory on the day of registration:

             Annual students (tuition plus residence): R7960. This can be paid directly into the
              DUT Bank Account – you must use your student number as the reference
              (download bank details & deposit slip via the DUT website www.dut.ac.za)

             Semester students (tuition plus residence): R4880. This can be paid directly into the
              DUT Bank Account – you must use your student number as the reference
              (download bank details & deposit slip via the DUT website www.dut.ac.za)

Please note:

1. NSFAS students are required to pay their family contributions, if any, before the exam results
   are released.
2. In the event of the fees costing less than the first instalment requested by the University, the
   lesser amount will be payable on registration.

1. PAYMENT PROCEDURES

1.1 Cashiers (Fees Office)

Please note that no monies should be paid to the University's officials other than the official
cashiers (fees office) at the various campuses. Students must insist on an official receipt as proof
of payment.

Failure to adhere to this procedure will absolve this University of any liability.

                                                                                       33 | P a g e
Back to Contents Page

1.2 Postal Payments

All postal payments must be addressed to the Chief Finance Officer, P.O. Box 1334, Durban, 4000
and to no other address. Payments should not be addressed to any particular person and must
be made out in the name of the University. Avoid forwarding bank notes and coins through the
post.

Please note: -That any postal payment should include at least the following minimum information:-

Surname, Initials, Identity Number, Date of Birth, Course Description, Student Number and Details of

Payment.

PAYMENT OF FEES
1.1     TO BANKS
Direct deposits limit the amount of cash on the University premises and consequently students
who do not pay their fees directly into the listed bank can expect to spend a considerable amount
of time standing in queues at the cashiers.
Standard Bank Account Number: 05050 5416 Branch Code: 040126
Students who have a valid student number are to deposit fees directly into the Universities
Standard Bank account using the prescribed M65 (deposit slip) form .These forms are available
at registration Venues, cashiers' offices and the DUT website. The M65 deposit slip will also
accompany the accounts / statements posted.

N.B.
1.      The bank will refuse deposits in the above account if invalid student numbers are
        supplied.
2.         Only bank guaranteed cheques will be accepted using the M65 form.
3.      Students to please note that a two working day period after the date of deposit is
        required, before Student account is automatically credited.

1.2     Payment for subject additions
        After the dates for the final instalment has expired, registration of additional subjects will
        only be allowed on condition that these subjects are paid in advance, in cash/cheque or
        credit card or EFT.

                                                                                          34 | P a g e
Back to Contents Page

2. MINIMUM FINANCIAL COMMITMENTS ON REGISTRATION
2.1     No student will be registered on presentation of anything other than minimum required
        amount as above, a letter of authority from an acceptable employer or sponsor, loan
        and/or bursary documents must be originals (photocopies or faxes are not acceptable),
        authorised and properly approved by the issuing authorities. An application for a loan or
        bursary is NOT acceptable.
2.2     Any fee defaulter from previous years wishing to re-register must comply with the
        following conditions in order to register: -
2.2.1   All arrears must be paid in full, in cash through EFT/Internet banking (subject to clearance
        into DUT bank account), using DUT online credit card facility.
        Please note that students, who have been handed over, have to settle their fees with the
        Debt Collectors.
2.2.2   No letter of authority, debit orders, bursary or loan documents will be accepted in these
        circumstances. Companies sponsoring these students are required to pay the arrears in
        full before documentation for the current registration will be considered.
2.2.3   In the event of the employer not paying, the student will be held liable for fees and
        penalties, as the official contract (registration form) is between the Durban University of
        Technology and the Student/Guarantor/Surety.

3. METHODS OF PAYMENT
3.1     Cash
        This method of payment will be accepted at any official University's cashier's office.

3.2     Cheques
        Cheques must be made payable to the Durban University of Technology and must be
        crossed "not transferable". In event of a cheque being dishonoured ('refer to drawer'), a
        R300 penalty will be added to the student's fee account. Thereafter, a repayment of fees
        will be acceptable only in cash or by a bank guaranteed cheque. Post-dated cheques are
        not acceptable. No personal cheques will be accepted

3.3     Credit Cards/Debit Cards
        Credit (Master Card / VISA) and Debit cards will be accepted. This facility is available
        throughout the year at the official cashiers' offices on the Durban and Midlands campus
        respectively.

                                                                                       35 | P a g e
Back to Contents Page

3.4   Postal Orders and Money Orders
      Postal and money orders should be made payable to the Durban University of
      Technology. Please retain stubs as proof of payment.

3.5   Letters of Authority
      Letters of authority and bursaries will be accepted only from pre-approved companies. A
      letter of authority applies only where fees are paid by a student's employer. Similar letters
      must be produced in the case of bursaries or loans. A detailed verification of the
      sponsor/employer, as well as confirmation of the Student's sponsorship will be conducted
      before approving the letter of authority. In the event of an employer or bursar not paying,
      the student will be held liable for fees and penalties as the official contract
      (registration form) is    between Durban University of Technology and the student.
      Employers should supply each student with a separate letter of authority. The University
      does not involve itself in disputes between the employer and the employee. Accounts
      are sent to both students and employer/donors. Payments by employers/donors
      should include detail list of the distribution of the total payment.

3.6   Direct Deposit/Payments
      Any student with an official University student number can make a deposit at the bank
      mentioned in 1.1 using the prescribed 'M65' deposit slip which is available from the
      Finance Department or on the University website. The 'M65' deposit slip will also
      accompany all accounts posted and students are to ensure a copy is faxed/emailed to:
      M. L. Sultan, City & Brickfield Campus Students 031 - 373 5440
      Steve Biko, Ritson & Mansfield Campus Students – 031 – 373 2653
      Midlands and Indumiso Campus Students 033 - 845 8869
      Debtors Email Address debtors@dut.ac.za
      NB: The bank will refuse deposits if an invalid student number is supplied.

3.7   UNESCO Coupons
      Students from countries with non-convertible currency can purchase coupons from the
      National Commission for UNESCO in their national currency at the official UN exchange
      rate applicable on the day of purchase, in their country. These coupons can then be
      presented to the Universities' Cashiers' office for onward transmission to the
      UNESCO offices for conversion, to settle their University fees. An undertaking needs
      to be completed together with relevant details in order to forward to UNESCO
      offices. Student fees, less all courier and bank charges, will be credited once the
      University receives the funds from UNESCO into the university's Bank account. This
      process takes approximately 7 to 14 working days.

                                                                                      36 | P a g e
Back to Contents Page

3.8    ABSA Online Payments
       Absa account holders can create DUT as a beneficiary in their Absa account. Payments
       can then be made directly into the University's Bank account with Student Number
       as reference. Monies paid through this method requires 2 working days before
       reflecting on the account.

3.9    Online E-Payment facility via Credit Card
       The University has implemented an Electronic Payment system where by students are
       now able to pay via credit card to settle their fees. To access this option, Students
       should log on to the student portal (http://www.dut.ac.za/student_portal), thereafter
       click on the Student Self Service – (Reg. and Results) tab where they would be
       prompted to enter their student number and pin. Upon log- in the student will be
       prompted by Online Guides when clicking on the DUT E-Payments System to make
       payments.

3.10   Debit Orders
       The debit order form and Mandate form can be completed and submitted            to     the
       Finance (Student Fees office) at Durban and Midlands Campus. The following
       documentation is required to complete a Debit Order: -
        Certified Copy of Identity Document of individual responsible for payment of fees
        Three (3) Months Bank Statement of individual responsible for payment of fees
        Proof of Employment of individual responsible for payment of fees

N.B.: DEBIT ORDER payment system students will have their interest reversed if
They do not default on payment dates.

FEES
4.1    The student undertakes to make payment of all fees on or before the final instalment
       date, failing which he / she may be subject to: -
       1.      Not being permitted to sit for any summative tests, examinations or not receiving
               official exam results.
       2.      Not be allowed to receive his/her qualification.
       3.      Not be allowed to graduate.
       4.      Interest will be charged on all overdue instalment amounts at 2% per month in
               accordance with the National Credit Act.
       5.      Be handed over to the Universities Debt Collectors and still be liable for the full
               fees payable which includes Debt Collectors charges.

                                                                                     37 | P a g e
Back to Contents Page

4.2   If the student is in receipt of a bursary awarded for the year of study by a sponsor, then
      he/she will be subject to the following: -
      In the event of the sponsor not paying the student's fees, the student undertakes to make
      payment of all fees on or before the final date, failing which he / she may be subject to: -
      1.      Not being permitted to sit for any summative tests, examinations or not receiving
              his/her official exam results.
      2.      Not be allowed to receive his/her qualification.
      3.      Not be allowed to graduate.
      4.      Interest will be charged on all overdue instalment amounts at 2% per month in
              accordance with the National Credit Act.
      5.      Be handed over to the Universities Debt Collectors and still be liable for the full
              fees payable which includes Debt Collectors charges.

4.3   The onus rests on the students to ensure that payments from sponsors are received
      timeously.

4.4   Any bursaries awarded and received by the University shall first be applied to any monies
      outstanding for the full academic year prior to any refund being considered.

4.5   The onus rests on the students to ensure fees are settled timeously and is not reliant on
      the university sending statements. If students have not received statements two weeks
      prior to the due dates, they may obtain their latest fee statements via: The Student Portal,
      DUT4life email address, Campus kiosk machines and the Finance Department.

4.6   The University reserves the right to adjust fees during the academic year.

4.7   The onus rests on the student to ensure that he has been correctly registered for the
      academic year

4.8   The University reserves the right to withhold the certificate until after the graduation
      ceremony if fees are still outstanding.

4.9   All fees are payable in full regardless of whether the academic programme is interrupted
      by factors beyond the University's control – such as strikes, student boycotts, civil unrest,
      natural disasters or any other disruption on campus. No Pro-Rated fee requests will be
      entertained under these circumstances as the University ensures the syllabus/curriculum
      is completed before the examination dates.

                                                                                      38 | P a g e
Back to Contents Page

4.9 OBTAINING STUDENT FEE STATEMENT VIA
      a)      Student Portal
              STEP 1: Enter website www.dut.ac.za
              STEP2: Click>Students
              STEP 3: Click>Student Self-Service (Web Registration, Results)
              STEP 4: Enter Login Details (i.e. Student Number, Pin)
              STEP 5: Click>Student Enquiry
              STEP 6: Click> Summarised Statement of Account
              STEP 7: Click> Fee
              STEP 8: To Print Click> Printer Friendly Format

      b)      Students DUT4life email address
              Student statements will be periodically sent to DUT4life email addresses.

SURETY REQUIREMENT FOR PAYMENT OF FEES
CATEGORY A: NEW STUDENTS
  1. The "Deed of Suretyship" form must be completed and signed by the adult person who
      will be your Surety, that is, the person who will be responsible for the payment of all your
      fees and charges in the event that you do not or are unable to pay them. Pensioners /
      unemployed persons will not be accepted to stand as Surety. The completed
      form is to be submitted to the Finance Department together with the following
      documentation:
             Certified copy of surety's ID document.
             proof of employment (letter from Employer or recent pay-slip) or,
             if self-employed, latest 3 months' bank statements and proof of registration of
              business.
  2. The Surety must sign the "Deed of Suretyship" before a Commissioner of Oaths who
      must verify the Surety's signature by signing and stamping the "Deed of Suretyship" where
      indicated at the end of the form.
  3. A Surety may sign the "Deed of Suretyship" before one of the DUT's Commissioner of
      Oaths at the registration venue provided that the Surety produces the above mentioned
      documentation to the Commissioner of Oaths at the time:
  4. Please note that your registration with the DUT will not be completed/ finalised until the
      "Deed of Suretyship" has been completed, signed and submitted to the Finance
      Department. Please note: faxed / e-mailed copies will not be accepted.

                                                                                     39 | P a g e
Back to Contents Page

     5. The following categories of students may be exempted from surety compliance:
             Sponsored Students: Students must produce their sponsor letter to Finance
                Admin Checking for approval / verification.
             Permanently Employed Students: Students must produce Proof of
                Employment, e.g. recent payslip, staff card, letter from Employer etc. to Finance
                Admin Checking for verification and possible approval.
             Staff and/or Staff Dependants: Staff/staff Dependants are to produce the
                complete and approved staff remission form to Finance Admin Checking.
             MASTER & DOCTORATE Students (full time only) these students
                receive full remission of fees as per the DUT Postgraduate Award Structure and
                must produce a memo for the Post Grad Office to Finance Admin Checking, for
                clearance.
             NSFAS/Bursary Students: New NSFAS students must produce the relevant
                letter from Financial Aid to Finance Admin checking for clearance.
             Edu-loan: Students who qualify for Edu-loan are to produce their Edu-loan
                approved slips to Finance Admin Checking.

CATEGORY B: RETURNING STUDENTS
1.      Returning students, who are no longer sponsored, must submit a Deed of Suretyship.
2.      Successful returning students who qualify for 100% NSFAS loans/bursaries need not
        submit a Deed of Suretyship and will be unblocked automatically before registration.

CATEGORY C: CHANGE OF SURETYSHIP DETAILS
     1. The onus rests on the student to ensure that a new "Deed of Suretyship" form is
        completed in the event of any change to the Surety's details or Suretyship.
NB: Every student must make an effort to comply with the above in order to ensure
that their registration at DUT is finalised and approved

DUT BANKING DETAILS
BANK:          STANDARD BANK
A/C NO:        050505416
BRANCH CODE:   040126
BRANCH NAME:   ABC DURBAN
SWIFT CODE:    SBZAZAJJ
CUSTOMER ID:   026Z

REFERENCE: PLEASE INSERT STUDENT NUMBER AS REFERENCE
A copy of the deposit slip / eft / internet advice can be faxed to the Finance Department on 031
– 3735440 or 031 – 373 2653
Should you be making a bulk deposit (for more than one student) please send the payment
breakdown in order to allocate to the respective students.
                                                                                      40 | P a g e
Back to Contents Page

41 | P a g e
Back to Contents Page

    CONTACT DETAILS FOR THE DEPARTMENT OF FINANCE: DEBTORS
                        (STUDENT FEES):

DURBAN - CAMPUS
Durban University of Technology
41-43 ML Sultan Road,
Durban, 4001
P O Box 1334
Durban, 4000
South Africa

ML Sultan Campus
Tel: (031) 373 5164
Fax: (031) 373 5440

Steve Biko Campus
Tel: (031) 373 2379
Fax: (031) 373 2653
E-mail: debtors@dut.ac.za

MIDLANDS - CAMPUS
Durban University of Technology
19 Aberfeldy Road
Scottsville
Pietermaritzburg
Riverside Campus
Tel: (033) 845 8823
Fax: (033) 845 8869
E-mail : debtors@dut.ac.za

                                                     42 | P a g e