EU WHOISWHO OFFICIAL DIRECTORY OF THE EUROPEAN UNION
Page content transcription ( If your browser does not render page correctly, please read the page content below )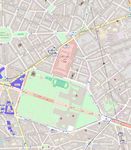 EUROPEAN UNION




          EU WHOISWHO
    OFFICIAL DIRECTORY
OF THE EUROPEAN UNION




COUNCIL OF THE EUROPEAN
                    UNION
                03/05/2019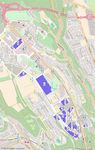 Note to the reader:
The personal data in this directory are provided by the institutions, bodies and agencies of EU.
The data are presented following the established order where there is one, otherwise by alphabetical order,
barring errors or omissions.
It is strictly forbidden to use these data for direct marketing purposes.

If you detect any errors, please report them to: whoiswho@publications.europa.eu

Managed by the Publications Office
© European Union, 2019
Reproduction is authorised. For any use or reproduction of individual photos, permission must be sought directly from the
copyright holders.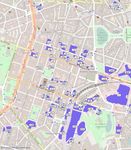 LIST OF BUILDINGS (CODES)
Code   City       Adress

DAIL   Brussels   Crèche Conseil
                  Avenue de la Brabançonne 100 / Brabançonnelaan 100
JL     Brussels   Justus Lipsius
                  Rue de la Loi 175 / Wetstraat 175
L145   Brussels   Lex
                  Rue de la Loi 145 / Wetstraat 145




                                                                       COUNCIL OF THE EUROPEAN UNION – 03/05/2019 – 3
LUXEMBOURG – Gare and Cloche d'or




STRASBOURG




                                    COUNCIL OF THE EUROPEAN UNION – 03/05/2019 – 7
Council of the European Union


Representatives of the governments of the Member States     10

  Belgium                                                   10
  Bulgaria                                                  11
  Czechia                                                   12
  Denmark                                                   13
  Germany                                                   14
  Estonia                                                   15
  Ireland                                                   16
  Greece                                                    16
  Spain                                                     18
  France                                                    18
  Croatia                                                   19
  Italy                                                     20
  Cyprus                                                    21
  Latvia                                                    22
  Lithuania                                                 23
  Luxembourg                                                24
  Hungary                                                   24
  Malta                                                     26
  The Netherlands                                           26
  Austria                                                   27
  Poland                                                    27
  Portugal                                                  29
  Romania                                                   30
  Slovenia                                                  31
  Slovakia                                                  32
  Finland                                                   33
  Sweden                                                    33
  United Kingdom                                            34

Permanent Representatives Committee                         38

  Part 2 (Coreper II)                                       38
  Part 1 (Coreper I)                                        39
  Permanent representations                                 41

General Secretariat of the Council of the European Union    46

  Secretary-General                                         46




8 – 03/05/2019 – OFFICIAL DIRECTORY OF THE EUROPEAN UNION
Stabilisation and association councils                                                     55

  EU–Albania Stabilisation and Association Council                                          55
  EU–Bosnia and Herzegovina Stabilisation and Association Council                           55
  EU–Former Yugoslav Republic of Macedonia Stabilisation and Association Council            55
  EU–Kosovo* Stabilisation and Association Council                                          55
  EU–Montenegro Stabilisation and Association Council                                       56
  EU–Serbia Stabilisation and Association Council                                           56

Association councils                                                                       57

  EU—Algeria Association Council                                                            57
  EU—Central America Association Council                                                    57
  EU—Chile Association Council                                                              57
  EU—Egypt Association Council                                                              57
  EU—Georgia Association Council                                                            57
  EU—Israel Association Council                                                             58
  EU—Jordan Association Council                                                             58
  EU—Lebanon Association Council                                                            58
  EU—Morocco Association Council                                                            58
  EU—Moldova Association Council                                                            58
  EU—Tunisia Association Council                                                            59
  EU—Turkey Association Council                                                             59
  EU—Ukraine Association Council                                                            59

Cooperation councils                                                                       60

  EU–Mexico Joint Council                                                                   60
  EU–South Africa Cooperation Council                                                       60
  EU–Armenia Cooperation Council                                                            60
  EU–Azerbaijan Cooperation Council                                                         60
  EU–Kazakhstan Cooperation Council                                                         61
  EU–Kyrgyzstan Cooperation Council                                                         61
  EU–Uzbekistan Cooperation Council                                                         61
  EU–Syria Cooperation Council                                                              61
  EU–Tajikistan Cooperation Council                                                         61

Council of Ministers of the African, Caribbean and Pacific (ACP) States–European
Union                                                                                      63

  Secretariat of the ACP–EU Council of Ministers                                            63
  General Secretariat of the ACP Group of States                                            63
  Centre for the Development of Enterprise (CDE)                                            63
  Technical Centre for Agricultural and Rural Cooperation "CTA"                             63
  Representations of the African, Caribbean and Pacific States                              63




                                                COUNCIL OF THE EUROPEAN UNION – 03/05/2019 – 9
Representatives of the governments of the
Member States


BELGIUM

Federal government                              Mr Philippe DE BACKER                       Mr Alda GREOLI
                                                Minister for the Digital Agenda,            Vice-President and Minister for Social
Mr Charles MICHEL                               Telecommunications and Post, with           Action, Health, Equal Opportunities,
Prime Minister                                  responsibility for Administrative           the Civil Service and Administrative
                                                Simplification, the Prevention of Social    Simplification
Mr Kris PEETERS                                 Security Fraud, the Protection of Privacy
Deputy Prime Minister and Minister              and the North Sea                           Mr Pierre-Yves JEHOLET
for Employment, the Economy and                                                             Vice-President and Minister for
Consumers, with responsibility for                                                          Economic Affairs, Industry, Research,
External Trade, the Fight against               Flemish government                          Innovation, the Digital Economy,
Poverty, Equal Opportunities and                                                            Employment and Training
Disabled People                                 http://www.vlaanderen.be
                                                                                            Ms Valérie DE BUE
Mr Alexander DE CROO                            Mr Geert BOURGEOIS                          Minister for Local Authorities, Housing
Deputy Prime Minister and Minister              Minister-President of the Flemish           and Sports Infrastructure
for Finance, with responsibility for the        Government and Flemish Minister for
                                                                                            Mr Carlo DI ANTONIO
Prevention of Tax Evasion, and Minister         Foreign Policy and Immovable Heritage
                                                                                            Minister for the Environment, the
for Development Cooperation
                                                Ms Hilde CREVITS                            Ecological Transition, Regional Planning,
Mr Didier REYNDERS                              Vice-Minister-President of the Flemish      Public Works, Mobility, Transport, Animal
Deputy Prime Minister and Minister              Government and Flemish Minister for         Welfare and Industrial Estates
for Foreign and European Affairs and            Education
                                                                                            Mr Jean-Luc CRUCKE
Defence, with responsibility for Beliris
                                                Ms Lydia PEETERS                            Minister for the Budget, Finance, Energy,
and Federal Cultural Institutions
                                                Flemish Minister for Budget, Finance and    Climate and Airports
Mr Pieter DE CREM                               Energy
                                                                                            Mr René COLLIN
Minister for Security and the Interior
                                                Ms Liesbeth HOMANS                          Minister for Agriculture, Nature, Forestry,
Mr Koen GEENS                                   Vice-Minister-President of the Flemish      Rural Affairs, Tourism and Heritage
Minister for Justice, with responsibility for   Government and Flemish Minister for
the Buildings Agency                            Local Government, Civic Integration,
                                                Housing, Equal Opportunities and            Government of the German-
Ms Maggie DE BLOCK                              Poverty Reduction                           speaking Community
Minister for Social Affairs, Public Health,
Asylum and Migration                            Mr Ben WEYTS
                                                                                            Mr Olivier PAASCH
                                                Flemish Minister for Mobility, Public
Mr Daniel BACQUELAINE                                                                       Minister-President
                                                Works, the Flemish Periphery of
Minister for Pensions                           Brussels, Tourism and Animal Welfare        Ms Isabelle WEYKMANS
Ms Marie-Christine MARGHEM                                                                  Vice-Minister-President, Minister for
                                                Mr Jo VANDEURZEN
Minister for Energy, the Environment and                                                    Culture, Employment and Tourism
                                                Flemish Minister for Welfare, Public
Sustainable Development                         Health and the Family                       Mr Antonios ANTONIADIS
Mr Sophie WILMÈS                                                                            Minister for the Family, Health and Social
                                                Mr Philippe MUYTERS
Minister for the Budget and the Civil                                                       Affairs
                                                Flemish Minister for Employment, the
Service, with responsibility for the            Economy, Innovation and Sport               Mr Harald MOLLERS
National Lottery, and Minister for Science                                                  Minister for Education and Scientific
Policy                                          Mr Koen VAN DEN HEUVEL
                                                                                            Research
                                                Flemish Minister for the Environment,
Mr François BELLOT                              Nature and Agriculture
Minister for Transport, with responsibility
for Belgocontrol and the Belgian national       Mr Sven GATZ                                Government of the French-
railway company NMBS/SNCB                       Vice-Minister-President of the Flemish      speaking Community
                                                Government and Flemish Minister for
Mr Denis DUCARME                                Culture, the Media, Youth and Brussels      Mr Rudy DEMOTTE
Minister for Small Businesses, the Self         Affairs                                     Minister-President
Employed, SMEs, Agriculture and Social
Integration, with responsibility for the                                                    Ms Alda GREOLI
Large Cities                                    Walloon government                          Vice-President and Minister for Culture
                                                                                            and Childhood
                                                http://gouvernement.wallonie.be
                                                                                            Mr Jean-Claude MARCOURT
                                                Mr Willy BORSUS                             Vice-President and Minister for Higher
                                                Minister-President                          Education, Research and the Media




10 – 03/05/2019 – OFFICIAL DIRECTORY OF THE EUROPEAN UNION
Mr Rachid MADRANE                            Brussels Capital Regional                    Ms Céline FREMAULT
Minister for Youth Welfare, Community                                                     Minister with responsibility for Housing,
Justice Centres, Sport and the
                                             Government                                   Quality of Life, Environment and Energy
Promotion of Brussels, with responsibility   Mr Rudi VERVOORT
for supervising the Commission of the                                                     Ms Bianca DEBAETS
                                             Minister-President with responsibility for   State Secretary with responsibility for
French-speaking community of the
                                             Local Authorities, Spatial Development,      Development Cooperation, Road Safety
Brussels-Capital region
                                             Urban Policy, Monuments and Sites,           Policy and Regional and Community
Ms Marie-Martine SCHYNS                      Student Affairs, Tourism and Civil           Informatics as well as Digital Transition,
Minister for Education                       Service                                      Equal Opportunities Policy and Animal
                                             Mr Guy VANHENGEL                             Welfare
Mr André FLAHAUT
Minister for the Budget, the Civil Service   Minister with responsibility for Finance,    Ms Cécile JODOGNE
and Administrative Simplification            Budget and External Relations                State Secretary with responsibility
                                             Mr Didier GOSUIN                             for Foreign Trade, Firefighting and
Ms Isabelle SIMONIS                                                                       Emergency Medical Assistance
Minister for Social Advancement              Minister with responsibility for
Education, Youth, Women's Rights and         Employment and Economy                       Ms Fadila LAANAN
Equal Opportunities                          Mr Pascal SMET                               State Secretary with responsibility
                                                                                          for Refuse Collection and Treatment,
                                             Minister with responsibility for Mobility
                                                                                          Civil Service, Scientific Research
                                             and Public Works
                                                                                          and Community Sports Infrastructure
                                                                                          Funding and Subsidisation


BULGARIA
http://www.government.bg
Mr Boïko BORISSOV                            Mr Milko BERNER (Милко БЕРНЕР)               Mr Lazar LAZAROV
(Бойко БОРИСОВ)                              Deputy Minister for the Interior             (Лазар ЛАЗАРОВ)
Prime Minister                               Ms Emilia KRALEVA                            Deputy Minister for Labour and Social
                                                                                          Policy
Mr Tomislav DONTCHEV                         (Емилия КРАЛЕВА)
(Томислав ДОНЧЕВ)                            Deputy Minister for Foreign Affairs          Ms Soultanka PETROVA
Deputy Prime Minister                                                                     (Султанка ПЕТРОВА)
                                             Mr Youri CHTERK (Юрий ЩЕРК)
                                                                                          Deputy Minister for Labour and Social
Mr Valeri SIMEONOV                           Deputy Minister for Foreign Affairs
                                                                                          Policy
(Валери СИМЕОНОВ)                            Mr Todor STOYANOV
Deputy Prime Minister for Economic and                                                    Ms Rossitsa DIMITROVA
                                             (Тодор СТОЯНОВ)
Demographic Policy                                                                        (Росица ДИМИТРОВА)
                                             Deputy Minister for Foreign Affairs
                                                                                          Deputy Minister for Labour and Social
Mr Krassimir KARAKATCHANOV                   Mr Guéorg GUÉORGUIEV                         Policy
(Красимир КАРАКАЧАНОВ)                       (Георг ГЕОРГИЕВ)                             Ms Tsetska TSATCHEVA
Deputy Prime Minister for Public Order       Deputy Minister for Foreign Affairs
and Security and Minister for Defence                                                     (Цецка ЦАЧЕВА)
                                             Mr Nikolaï NANKOV                            Minister for Justice
Ms Ekaterina ZAHARIEVA
                                             (Николай НАНКОВ)                             Ms Dessislava AHLADOVA
(Екатерина ЗАХАРИЕВА)
                                             Minister for Regional Development and
Deputy Prime Minister for Judicial                                                        (Десислава АХЛАДОВА)
                                             Public Works
Reform and Minister for Foreign Affairs                                                   Deputy Minister for Justice
                                             Ms Malina KROUMOVA
Mr Vladislav GORANOV                                                                      Mr Evgueni STOYANOV
                                             (Малина КРУМОВА)
(Владислав ГОРАНОВ)                                                                       (Евгени СТОЯНОВ)
                                             Deputy Minister for Regional
Minister for Finance                                                                      Deputy Minister for Justice
                                             Development and Public Works
Ms Marinela PETROVA                                                                       Mr Nikolaï PRODANOV
                                             Mr Valentin YOVEV
(Маринела ПЕТРОВА)                                                                        (Николай ПРОДАНОВ)
                                             (Валентин ЙОВЕВ)
Deputy Minister for Finance                                                               Deputy Minister for Justice
                                             Deputy Minister for Regional
Ms Rossitsa VELKOVA                          Development and Public Works                 Mr Krassimir VALTCHEV
(Росица ВЕЛКОВА)                             Ms Denitsa NIKOLOVA                          (Красимир ВЪЛЧЕВ)
Deputy Minister for Finance                  (Деница НИКОЛОВА)                            Minister for Education and Science
Mr Valentin RADEV                            Deputy Minister for Regional                 Ms Tania MIKHAÏLOVA
                                             Development and Public Works
(Валентин РАДЕВ)                                                                          (Таня МИХАЙЛОВА)
Minister for the Interior                    Mr Bisser PETKOV (Бисер ПЕТКОВ)              Deputy Minister for Education and
                                             Minister for Labour and Social Policy        Science
Mr Krassimir TSIPOV
(Красимир ЦИПОВ)                             Ms Zornitsa ROUSSINOVA                       Ms Denitsa SATCHEVA
Deputy Minister for the Interior             (Зорница РУСИНОВА)                           (Деница САЧЕВА)
                                             Deputy Minister for Labour and Social        Deputy Minister for Education and
Mr Stefan BALABANOV                                                                       Science
                                             Policy
(Стефан БАЛАБАНОВ)
Deputy Minister for the Interior                                                          Mr Ivan DIMOV (Иван ДИМОВ)
                                                                                          Deputy Minister for Education and
                                                                                          Science




                                                              COUNCIL OF THE EUROPEAN UNION – 03/05/2019 – 11
Mr Petar NIKOLOV (Петър НИКОЛОВ)           Mr Nikolaï KANTCHEV                         Mr Aleksandar MANOLEV
Deputy Minister for Education and          (Николай КЪНЧЕВ)                            (Александър МАНОЛЕВ)
Science                                    Deputy Minister for Environment and         Deputy Minister for Economy
Mr Kiril ANANIEV (Кирил АНАНИЕВ)           Water
                                                                                       Mr Latchezar BORISSOV
Minister for Health                        Mr Roumen POROJANOV                         (Лъчезар БОРИСОВ)
Ms Jeny NATCHEVA (Жени НАЧЕВА)             (Румен ПОРОЖАНОВ)                           Deputy Minister for Economy
Deputy Minister for Health                 Minister for Agriculture, Food and
                                           Forestry                                    Ms Temenoujka PETKOVA
Mr Boïko PENKOV (Бойко ПЕНКОВ)                                                         (Теменужка ПЕТКОВА)
Deputy Minister for Health                 Mr Atanas DOBREV                            Minister for Energy
                                           (Атанас ДОБРЕВ)
Ms Svetlana YORDANOVA                                                                  Mr Jetcho STANKOV
                                           Deputy Minister for Agriculture, Food and
(Светлана ЙОРДАНОВА)                       Forestry                                    (Жечо СТАНКОВ)
Deputy Minister for Health                                                             Deputy Minister for Energy
                                           Mr Tsvetan DIMITROV
Ms Liliana PAVLOVA                                                                     Mr Krassimir PARVANOV
                                           (Цветан ДИМИТРОВ)
(Лиляна ПАВЛОВА)                           Deputy Minister for Agriculture, Food and   (Красимир ПЪРВАНОВ)
Minister for the 2018 Bulgarian            Forestry                                    Deputy Minister for Energy
Presidency of the Council of the EU
                                           Ms Lozana VASSILEVA                         Ms Nikolina ANGUELKOVA
Ms Monika PANAÏOTOVA                                                                   (Николина АНГЕЛКОВА)
                                           (Лозана ВАСИЛЕВА)
(Моника ПАНАЙОТОВА)                        Deputy Minister for Agriculture, Food and   Minister for Tourism
Deputy Minister for the 2018 Bulgarian     Forestry
Presidency of the Council of the EU                                                    Ms Irena GUÉORGUIÉVA
                                           Ms Verguinia KRASTEVA                       (Ирена ГЕОРГИЕВА)
Mr Oleg PETKOV (Олег ПЕТКОВ)               (Вергиния КРЪСТЕВА)                         Deputy Minister for Tourism
Deputy Minister for the 2018 Bulgarian     Deputy Minister for Agriculture, Food and
Presidency of the Council of the EU                                                    Mr Milko TEOFILOV
                                           Forestry
                                                                                       (Милко ТЕОФИЛОВ)
Mr Boïl BANOV (Боил БАНОВ)                 Mr Ivaïlo MOSKOVSKI                         Deputy Minister for Tourism
Minister for Culture
                                           (Ивайло МОСКОВСКИ)
                                                                                       Mr Krassen KRALEV
Ms Amélia GUÉCHÉVA                         Minister for Transport, Information
                                           Technology and Communications               (Красен КРАЛЕВ)
(Амелия ГЕШЕВА)
                                                                                       Minister for Youth and Sports
Deputy Minister for Culture                Mr Velik ZANTCHEV (Велик ЗАНЧЕВ)
                                           Deputy Minister for Transport,              Ms Vania KOLEVA (Ваня КОЛЕВА)
Mr Roumen DIMITROV
                                           Information Technology and                  Deputy Minister for Youth and Sports
(Румен ДИМИТРОВ)
                                           Communications
Deputy Minister for Culture                                                            Ms Gabriela KOZAREVA
                                           Mr Dimitar GUENOVSKI                        (Габриела КОЗАРЕВА)
Mr Neno DIMOV (Нено ДИМОВ)
                                           (Димитър ГЕНОВСКИ)                          Deputy Minister for Youth and Sports
Minister for Environment and Water
                                           Deputy Minister for Transport,
                                                                                       Mr Atanas ZAPRIANOV
Ms Atanaska NIKOLOVA                       Information Technology and
                                           Communications                              (Атанас ЗАПРЯНОВ)
(Атанаска НИКОЛОВА)
                                                                                       Deputy Minister for Defence
Deputy Minister for Environment and
                                           Mr Anguel POPOV (Ангел ПОПОВ)
Water                                                                                  Mr Anatoli VELITCHKOV
                                           Deputy Minister for Transport,
Mr Krassimir JIVKOV                        Information Technology and                  (Анатолий ВЕЛИЧКОВ)
(Красимир ЖИВКОВ)                          Communications                              Deputy Minister for Defence
Deputy Minister for Environment and        Mr Emil KARANIKOLOV
Water
                                           (Емил КАРАНИКОЛОВ)
                                           Minister for Economy


CZECHIA
http://www.vlada.cz
Mr Andrej BABIŠ                            Mr Dan ŤOK                                  Mr Robert PLAGA
Prime Minister                             Minister for Transport                      Minister for Education, Youth and Sports
Ms Alena SCHILLEROVÁ                       Mr Adam VOJTĚCH                             Mr Richard BRABEC
Minister for Finance                       Minister for Health                         Deputy Prime Minister and Minister for
                                                                                       the Environment
Mr Jan HAMÁČEK                             Mr Lubomír METNAR
First Deputy Prime Minister and Minister   Minister for Defence                        Mr Antonín STANĚK
for the Interior                                                                       Minister for Culture
                                           Ms Marta NOVÁKOVÁ
Mr Tomáš PETŘÍČEK                          Minister for Industry and Trade             Ms Klára DOSTÁLOVÁ
Minister for Foreign Affairs                                                           Minister for Regional Development
                                           Ms Jana MALÁČOVÁ
Mr Jan KNĚŽÍNEK                            Minister for Labour and Social Affairs      Mr Aleš CHMELAŘ
Minister for Justice                                                                   Deputy Minister for Foreign Affairs
                                           Mr Miroslav TOMAN
                                           Minister for Agriculture




12 – 03/05/2019 – OFFICIAL DIRECTORY OF THE EUROPEAN UNION
Mr Martin POVEJŠIL                         Mr René NEDĚLA                                Ms Martina ŠTĚPÁNKOVÁ
Deputy Minister for Foreign Affairs        Deputy Minister for Industry and Trade        Deputy in charge of the Section for
                                                                                         Human Rights, Office of the Government
Mr Martin TLAPA                            Ms Alexandra RUDYŠAROVÁ
Deputy Minister for Foreign Affairs        Deputy Minister for Industry and Trade        Mr Václav VELČOVSKÝ
                                                                                         Deputy Minister for Education, Youth and
Mr Karel TYLL                              Mr Petr OČKO                                  Sports
Deputy Minister for Finance                Deputy Minister for Industry and Trade
                                                                                         Mr Pavel DOLEČEK
Ms Lenka DUPÁKOVÁ                          Mr Eduard MUŘICKÝ                             Deputy Minister for Education, Youth and
Deputy Minister for Finance                Deputy Minister for Industry and Trade        Sports
Mr Jakub KULHÁNEK                          Mr Marian PIECHA                              Mr Jan KŘÍŽ
Deputy Minister for the Interior           Deputy Minister for Industry and Trade        Deputy Minister for the Environment
Mr Jiří NOVÁČEK                            Mr Jiří VAŇÁSEK                               Mr Vladislav SMRŽ
Deputy Minister for the Interior           Deputy Minister for Labour and Social         Deputy Minister for the Environment
                                           Affairs
Mr Jaroslav STROUHAL                                                                     Ms Olga NEBESKÁ
Deputy Minister for the Interior           Mr Petr HŮRKA                                 Deputy Minister for Regional
                                           Deputy Minister for Labour and Social         Development
Mr Tomáš ČOČEK                             Affairs
Deputy Minister for Transport                                                            Ms Petra SMOLÍKOVÁ
                                           Mr Petr JÍLEK                                 Deputy Minister for Culture
Mr Ladislav NĚMEC                          Deputy Minister for Agriculture
Deputy Minister for Transport                                                            Mr Petr JÄGER
                                           Ms Viera ŠEDIVÁ                               Deputy Minister for Justice
Mr Jakub LANDOVSKÝ                         Deputy Minister for Agriculture
Deputy Minister for Defence                                                              Ms Alena ŠTEFLOVÁ
                                           Mr Pavel VESELÝ                               Deputy Minister for Health
Mr Aleš OPATA                              Deputy Minister for Agriculture
Chief of the General Staff of the Czech                                                  Mr Radek POLICAR
Armed Forces                               Mr Pavel SEKÁČ                                Deputy Minister for Health
                                           Deputy Minister for Agriculture
Mr Vladimír BÄRTL
Deputy Minister for Industry and Trade


DENMARK
http://www.statsministeriet.dk
Mr Lars LØKKE RASMUSSEN                    Ms Susanne HYLDELUND                          Mr Christian HESTHAVEN
Prime Minister                             State Secretary, Ministry of Foreign          State Secretary, Ministry of Immigration
                                           Affairs (trade)                               and Integration
Mr Christian KETTEL THOMSEN
State Secretary, Prime Minister's Office   Ms Mette BOCK                                 Ms Mai MERCADO
                                           Minister for Culture and Minister for         Minister for Children and Social Affairs
Mr Kristian JENSEN                         Ecclesiastical Affairs
Minister for Finance                                                                     Mr Jens Strunge BONDE
                                           Ms Marie HANSEN                               State Secretary, Ministry of Children and
Ms Sophie LØHDE                            State Secretary, Ministry of Culture          Social Affairs
Minister for Public Sector Innovation
                                           Mr Christian Dons CHRISTENSEN                 Mr Simon Emil AMMITZBØLL-BILLE
Mr Martin PRÆSTEGAARD                      State Secretary, Ministry of Ecclesiastical   Minister for Economic Affairs and the
State Secretary, Ministry of Finance       Affairs                                       Interior
Mr Anders SAMUELSEN                        Mr Ole Birk OLESEN                            Mr Sophus GARFIEL
Minister for Foreign Affairs               Minister for Transport, Building and          State Secretary, Ministry of Economic
Ms Ulla TØRNÆS                             Housing                                       Affairs and the Interior
Minister for Development Cooperation       Mr Jacob HEINSEN                              Mr Søren PAPE POULSEN
Ms Eva KJER HANSEN                         State Secretary, Ministry of Transport,       Minister for Justice
Minister for Fisheries and Equal           Building and Housing
                                                                                         Ms Barbara BERTELSEN
Opportunities and Minister for Nordic      Mr Jakob ELLEMANN-JENSEN                      State Secretary, Ministry of Justice
Cooperation                                Minister for the Environment and Food
                                                                                         Mr Lars Christian LILLEHOLT
Mr Lars Gert LOSE                          Mr Henrik STUDSGAARD                          Minister for Energy, Utilities and Climate
State Secretary, Ministry of Foreign       State Secretary, Ministry of the
Affairs                                    Environment and Food                          Mr Morten BÆK
                                                                                         State Secretary, Ministry of Energy,
Mr Jonas BERING LIISBERG                   Mr Rasmus JARLOV                              Utilities and Climate
State Secretary, Ministry of Foreign       Minister for Industry, Business and
Affairs (foreign policy)                   Financial Affairs                             Ms Merete RIISAGER
                                                                                         Minister for Education
Ms Trine RASK THYGESEN                     Mr Michael DITHMER
State Secretary, Ministry of Foreign       State Secretary, Ministry of Industry,        Mr Søren HARTMANN HEDE
Affairs (development policy)               Business and Financial Affairs                State Secretary, Ministry of Education

                                           Ms Inger STØJBERG                             Ms Ellen TRANE NØRBY
                                           Minister for Immigration and Integration      Minister for Health




                                                           COUNCIL OF THE EUROPEAN UNION – 03/05/2019 – 13
Ms Thyra FRANK                                Mr Jens BRØCHNER                              Mr Claus HJORT FREDERIKSEN
Minister for Senior Citizens                  State Secretary, Ministry of Taxation         Minister for Defence
Mr Per OKKELS                                 Mr Tommy AHLERS                               Mr Thomas AHRENKIEL
State Secretary, Ministry of Health and       Minister for Higher Education and             State Secretary, Ministry of Defence
Senior Citizens                               Science
                                                                                            Mr Troels LUND POULSEN
Mr Karsten LAURITZEN                          Ms Agnete GERSING                             Minister for Employment
Minister for Taxation                         State Secretary, Ministry of Higher
                                              Education and Science                         Mr Jakob JENSEN
                                                                                            State Secretary, Ministry of Employment


GERMANY
http://www.bundesregierung.de
Ms Angela MERKEL                              Ms Monika GRÜTTERS                            Mr Stephan MAYER
Federal Chancellor                            Minister of State to the Federal              Parliamentary State Secretary to the
                                              Chancellor and Federal Government             Federal Minister for the Interior, Building
Mr Olaf SCHOLZ                                Commissioner for Culture and the Media        and Community
Federal Minister for Finance
                                              Ms Annette WIDMANN-MAUZ                       Mr Marco WANDERWITZ
Mr Horst SEEHOFER                             Minister of State to the Federal              Parliamentary State Secretary to the
Federal Minister for the Interior, Building   Chancellor and Federal Government             Federal Minister for the Interior, Building
and Community                                 Commissioner for Migrants, Refugees           and Community
Mr Heiko MAAS                                 and Integration
                                                                                            Mr Hans-Georg ENGELKE
Federal Minister for Foreign Affairs          Ms Dorothee BÄR                               State Secretary, Federal Ministry of the
Mr Peter ALTMAIER                             Minister of State to the Federal              Interior, Building and Community
Federal Minister for Economic Affairs         Chancellor and Federal Government
                                              Commissioner for Digitalisation               Mr Klaus VITT
and Energy                                                                                  State Secretary, Federal Ministry of the
Ms Katarina BARLEY                            Mr Thomas BAREISS                             Interior, Building and Community
Federal Minister for Justice and              Parliamentary State Secretary to the
                                              Federal Minister for Economic Affairs         Mr Gunther ADLER
Consumer Protection                                                                         State Secretary, Federal Ministry of the
                                              and Energy
Mr Hubertus HEIL                                                                            Interior, Building and Community
Federal Minister for Labour and Social        Mr Christian HIRTE
                                              Parliamentary State Secretary to the          Mr Helmut TEICHMANN
Affairs                                                                                     State Secretary, Federal Ministry of the
                                              Federal Minister for Economic Affairs
Ms Ursula VON DER LEYEN                       and Energy                                    Interior, Building and Community
Federal Minister for Defence                                                                Mr Markus KERBER
                                              Mr Oliver WITTKE
Ms Julia KLÖCKNER                             Parliamentary State Secretary to the          State Secretary, Federal Ministry of the
Federal Minister for Food and Agriculture     Federal Minister for Economic Affairs         Interior, Building and Community
                                              and Energy                                    Ms Rita HAGL-KEHL
Ms Franziska GIFFEY
Federal Minister for Family Affairs,          Mr Ulrich NUSSBAUM                            Parliamentary State Secretary to
Senior Citizens, Women and Youth              State Secretary, Federal Ministry of          the Federal Minister for Justice and
                                              Economic Affairs and Energy                   Consumer Protection
Mr Jens SPAHN
Federal Minister for Health                   Ms Michelle MÜNTEFERING                       Mr Christian LANGE
                                              Minister of State, Ministry of Foreign        Parliamentary State Secretary to
Mr Andreas SCHEUER                            Affairs                                       the Federal Minister for Justice and
Federal Minister for Transport and Digital                                                  Consumer Protection
Infrastructure                                Mr Michael ROTH
                                              Minister of State, Ministry of Foreign        Mr Gerd BILLEN
Ms Svenja SCHULZE                             Affairs                                       State Secretary, Federal Ministry of
Federal Minister for the Environment,                                                       Justice and Consumer Protection
Nature Conservation and Nuclear Safety        Mr Niels ANNEN
                                              Minister of State, Ministry of Foreign        Ms Christiane WIRTZ
Ms Anja KARLICZEK                             Affairs                                       State Secretary, Federal Ministry of
Federal Minister for Education and                                                          Justice and Consumer Protection
Research                                      Mr Walter J. LINDNER
                                              State Secretary, Ministry of Foreign          Ms Christine LAMBRECHT
Mr Gerd MÜLLER                                Affairs                                       Parliamentary State Secretary to the
Federal Minister for Economic                                                               Federal Minister for Finance
Cooperation and Development                   Mr Andreas MICHAELIS
                                              State Secretary, Ministry of Foreign          Ms Bettina HAGEDORN
Mr Helge BRAUN                                Affairs                                       Parliamentary State Secretary to the
Federal Minister for Special Tasks and                                                      Federal Minister for Finance
Head of the Federal Chancellery               Mr Günter KRINGS
                                              Parliamentary State Secretary to the          Mr Rolf BÖSINGER
Mr Hendrik HOPPENSTEDT                        Federal Minister for the Interior, Building   State Secretary, Federal Ministry of
Minister of State to the Federal              and Community                                 Finance
Chancellor
                                                                                            Mr Werner GATZER
                                                                                            State Secretary, Federal Ministry of
                                                                                            Finance




14 – 03/05/2019 – OFFICIAL DIRECTORY OF THE EUROPEAN UNION
Mr Jörg KUKIES                              Mr Gerd HOOFE                                Ms Rita SCHWARZELÜHR-SUTTER
State Secretary, Federal Ministry of        State Secretary, Federal Ministry of         Parliamentary State Secretary to the
Finance                                     Defence                                      Federal Minister for the Environment,
                                                                                         Nature Conservation and Nuclear Safety
Mr Wolfgang SCHMIDT                         Mr Stefan ZIERKE
State Secretary, Federal Ministry of        Parliamentary State Secretary to the         Mr Jochen FLASBARTH
Finance                                     Federal Minister for Family Affairs,         State Secretary, Federal Ministry of the
                                            Senior Citizens, Women and Youth             Environment, Nature Conservation and
Ms Anette KRAMME                                                                         Nuclear Safety
Parliamentary State Secretary to the        Ms Caren MARKS
Federal Minister for Labour and Social      Parliamentary State Secretary to the         Mr Thomas RACHEL
Affairs                                     Federal Minister for Family Affairs,         Parliamentary State Secretary to the
                                            Senior Citizens, Women and Youth             Federal Minister for Education and
Ms Kerstin GRIESE                                                                        Research
Parliamentary State Secretary to the        Ms Juliane SEIFERT
Federal Minister for Labour and Social      State Secretary, Federal Ministry of         Mr Michael MEISTER
Affairs                                     Family Affairs, Senior Citizens, Women       Parliamentary State Secretary to the
                                            and Youth                                    Federal Minister for Education and
Ms Leonie GEBERS                                                                         Research
State Secretary, Federal Ministry of        Ms Sabine WEISS
Labour and Social Affairs                   Parliamentary State Secretary to the         Ms Cornelia QUENNET-THIELEN
                                            Federal Minister for Health                  State Secretary, Federal Ministry of
Mr Rolf SCHMACHTENBERG                                                                   Education and Research
State Secretary, Federal Ministry of        Mr Thomas GEBHART
Labour and Social Affairs                   Parliamentary State Secretary to the         Mr Georg SCHÜTTE
                                            Federal Minister for Health                  State Secretary, Federal Ministry of
Mr Björn BÖHNING                                                                         Education and Research
State Secretary, Federal Ministry of        Mr Lutz STROPPE
Labour and Social Affairs                   State Secretary, Federal Ministry of         Ms Maria FLACHSBARTH
                                            Health                                       Parliamentary State Secretary to
Mr Hans-Joachim FUCHTEL                                                                  the Federal Minister for Economic
Parliamentary State Secretary to the        Mr Enak FERLEMANN                            Cooperation and Development
Federal Minister for Food and Agriculture   Parliamentary State Secretary to the
                                            Federal Minister for Transport and Digital   Mr Norbert BARTHLE
Mr Michael STÜBGEN                          Infrastructure                               Parliamentary State Secretary to
Parliamentary State Secretary to the                                                     the Federal Minister for Economic
Federal Minister for Food and Agriculture   Mr Steffen BILGER                            Cooperation and Development
                                            Parliamentary State Secretary to the
Mr Hermann Onko AEIKENS                     Federal Minister for Transport and Digital   Mr Martin JÄGER
State Secretary, Federal Ministry of Food   Infrastructure                               State Secretary, Federal Ministry of
and Agriculture                                                                          Economic Cooperation and Development
                                            Mr Gerhard SCHULZ
Mr Thomas SILBERHORN                        State Secretary, Federal Ministry of         Mr Steffen SEIBERT
Parliamentary State Secretary to the        Transport and Digital Infrastructure         State Secretary, Press and Information
Federal Minister for Defence                                                             Office of the Federal Government
                                            Mr Guido BEERMANN
Mr Peter TAUBER                             State Secretary, Federal Ministry of         Mr Stephan STEINLEIN
Parliamentary State Secretary to the        Transport and Digital Infrastructure         State Secretary, Office of the Federal
Federal Minister for Defence                                                             President
                                            Mr Florian PRONOLD
Mr Benedikt ZIMMER                          Parliamentary State Secretary to the
State Secretary, Federal Ministry of        Federal Minister for the Environment,
Defence                                     Nature Conservation and Nuclear Safety


ESTONIA
http://www.riik.ee
Mr Jüri RATAS                               Ms Kadri SIMSON                              Ms Kaia IVA
Prime Minister                              Minister for Economic Affairs and            Minister for Social Protection
                                            Infrastructure
Mr Sven MIKSER                                                                           Mr Riina SIKKUT
Minister for Foreign Affairs                Mr Rene TAMMIST                              Minister for Health and Labour
                                            Minister for Entrepreneurship and
Mr Urmas REINSALU                           Information Technology                       Ms Mailis REPS
Minister for Justice                                                                     Minister for Education and Research
                                            Mr Tarmo TAMM
Mr Jüri LUIK                                Minister for Rural Affairs                   Mr Janek MÄGGI
Minister for Defence                                                                     Minister for Public Administration
                                            Mr Toomas TÕNISTE
Mr Siim KIISLER                             Minister for Finance                         Mr Matti MAASIKAS
Minister for the Environment                                                             Deputy Minister for EU Affairs
                                            Mr Katri RAIK
Mr Indrek SAAR                              Minister for the Interior
Minister for Culture




                                                             COUNCIL OF THE EUROPEAN UNION – 03/05/2019 – 15
IRELAND
http://www.irlgov.ie
Mr Leo VARADKAR                             Mr Joe MCHUGH                                Mr John HALLIGAN
Taoiseach and Minister for Defence          Government Chief Whip and Minister           Minister of State at the Department of
                                            of State with responsibility for the Irish   Business, Enterprise and Innovation
Ms Heather HUMPHREYS                        language, the Gaeltacht and the Islands      and the Department of Education and
Minister for Business, Enterprise and                                                    Skills with special responsibility for
Innovation                                  Mr Finian MCGRATH                            Training, Skills, Innovation, Research
                                            Minister of State at the Department of       and Development
Mr Paschal DONOHOE                          Social Protection, the Department of
Minister for Finance and Minister for       Justice and Equality, and the Department     Mr Jim DALY
Public Expenditure and Reform               of Health with special responsibility for    Minister of State at the Department of
Mr Richard BRUTON                           Disability Issues                            Health with special responsibility for
Minister for Education and Skills                                                        Mental Health and Older People
                                            Ms Helen MCENTEE
Mr Simon COVENEY                            Minister of State for European Affairs       Ms Catherine BYRNE
Tánaiste and Minister for Foreign Affairs                                                Minister of State at the Department of
                                            Mr Patrick O'DONOVAN                         Health with special responsibility for
and Trade with responsibility for Brexit    Minister of State at the Department of       Health Promotion and the National Drugs
Ms Regina DOHERTY                           Finance and the Department of Public         Strategy
Minister for Employment Affairs and         Expenditure and Reform with special
Social Protection                           responsibility for Public Procurement,       Mr Kevin Boxer MORAN
                                            Open Government and eGovernment              Minister of State at the Department of
Mr Charles FLANAGAN                                                                      Public Expenditure and Reform with
Minister for Justice and Equality           Mr Brendan GRIFFIN                           special responsibility for the Office of
                                            Minister of State at the Department          Public Works and Flood Relief
Mr Michael RING                             of Transport, Tourism and Sport with
Minister for Rural and Community            special responsibility for Tourism and       Mr Ciarán CANNON
Development                                 Sport                                        Minister of State at the Department of
                                                                                         Foreign Affairs and Trade with special
Ms Josepha MADIGAN                          Mr John Paul PHELAN                          responsibility for the Diaspora and
Minister for Culture, Heritage and the      Minister of State at the Department          International Development
Gaeltacht                                   of Housing, Planning and Local
                                            Government with special responsibility       Mr Michael D'ARCY
Mr Simon HARRIS                             for Local Government and Electoral           Minister of State at the Department of
Minister for Health                         Reform                                       Finance and the Department of Public
Mr Michael CREED                                                                         Expenditure and Reform with special
                                            Mr Seán KYNE                                 responsibility for Financial Services and
Minister for Agriculture, Food and the      Minister of State at the Department of
Marine                                                                                   Insurance
                                            Rural and Community Development and
Mr Denis NAUGHTEN                           the Department of Communications,            Ms Mary MITCHELL O'CONNOR
Minister for Communications, Climate        Climate Action and Environment with          Minister of State at the Department
Action and Environment                      responsibility for Natural Resources,        of Education and Skills with special
                                            Community Affairs and Digital                responsibility for Higher Education
Mr Shane ROSS                               Development
Minister for Transport, Tourism and Sport                                                Mr David STANTON
                                            Mr Andrew DOYLE                              Minister of State at the Department
Mr Eoghan MURPHY                            Minister of State at the Department of       of Justice and Equality with special
Minister for Housing, Planning and Local    Agriculture, Food and the Marine with        responsibility for Equality, Immigration
Government                                  special responsibility for Food, Forestry    and Integration
                                            and Horticulture
Ms Katherine ZAPPONE                                                                     Mr Damien ENGLISH
Minister for Children and Youth Affairs     Mr Pat BREEN                                 Minister of State at the Department
                                            Minister of State at the Department of       of Housing, Planning and Local
Mr Paul KEHOE                               Business, Enterprise and Innovation,         Government with special responsibility
Minister of State at the Department of      the Department of Employment Affairs         for Housing and Urban Development
the Taoiseach and the Department of         and Social Protection, the Department
Defence with special responsibility for     of the Taoiseach and the Department
Defence                                     of Justice and Equality with special
                                            responsibility for Trade, Employment,
                                            Business, the EU Single Digital Market
                                            and Data Protection


GREECE
http://www.primeminister.gov.gr
Mr Alexios TSIPRAS                          Mr Ioannis DRAGASAKIS                        Mr Alexandros CHARITSIS
(Αλέξιος ΤΣΙΠΡΑΣ)                           (Ιωάννης ΔΡΑΓΑΣΑΚΗΣ)                         (Αλέξανδρος ΧΑΡΙΤΣΗΣ)
Prime Minister                              Deputy Prime Minister                        Minister for the Interior




16 – 03/05/2019 – OFFICIAL DIRECTORY OF THE EUROPEAN UNION
Ms Marina CHRYSOVELONI                    Mr Michalis KALOGIROU                      Mr Christos SPIRTZIS
(Μαρίνα ΧΡΥΣΟΒΕΛΩΝΗ)                      (Μιχάλης ΚΑΛΟΓΗΡΟΥ)                        (Χρήστος ΣΠΙΡΤΖΗΣ)
State Secretary for the Interior          Minister for Justice, Transparency and     Minister for Infrastructure and Transport
                                          Human Rights
Ms Eleftheria CHATZIGEORGIOU                                                         Mr Athanasios MORAITIS
(Ελευθερία ΧΑΤΖΗΓΕΩΡΓΙΟΥ)                 Mr Dimitrios PAPAGGELOPOULOS               (Αθανάσιος ΜΩΡΑΪΤΗΣ)
State Secretary for Macedonia and         (Δημήτριος ΠΑΠΑΓΓΕΛΟΠΟΥΛΟΣ)                State Secretary for Infrastructure and
Thrace                                    Deputy Minister for Corruption Issues      Transport
Ms Olga GEROVASSILI                       Ms Eftychia ACHTSIOGLOU                    Mr Dimitrios VITSAS
(Όλγα ΓΕΡΟΒΑΣΙΛΗ)                         (Ευτυχία ΑΧΤΣΙΟΓΛΟΥ)                       (Δημήτριος ΒΙΤΣΑΣ)
Minister for Protection of the Citizen    Minister for Labour, Social Security and   Minister for Immigration Policy
                                          Social Solidarity
Ms Katerina PAPAKOSTA                                                                Mr ANGELOS TOLKAS
(Κατερίνα ΠΑΠΑΚΩΣΤΑ)                      Ms Theano FOTIOU (Θεανώ ΦΩΤΙΟΥ)            (Άγγελος ΤΟΛΚΑΣ)
State Secretary for Protection of the     Deputy Minister for Social Solidarity      State Secretary for Immigration Policy
Citizen                                   Mr Konstantinos BARKAS                     Mr Fotios-Fanourios KOUVELIS
Mr Ioannis DRAGASAKIS                     (Κωνσταντίνος ΜΠΑΡΚΑΣ)                     (Φώτιος-Φανούριος ΚΟΥΒΕΛΗΣ)
(Ιωάννης ΔΡΑΓΑΣΑΚΗΣ)                      State Secretary for Labour                 Minister for Maritime Affairs and the
Minister for the Economy and              Mr Anastasios PETROPOULOS                  Islands
Development
                                          (Αναστάσιος ΠΕΤΡΟΠΟΥΛΟΣ)                   Mr Nektarios SANTORINIOS
Mr Stathis GIANNAKIDIS                    State Secretary for Social Security        (Νεκτάριος ΣΑΝΤΟΡΙΝΙΟΣ)
(Στάθης ΓΙΑΝΝΑΚΙΔΗΣ)                                                                 Deputy Minister for Maritime Affairs and
                                          Mr Andreas XANTHOS
State Secretary for the Economy and                                                  the Islands
Development                               (Ανδρέας ΞΑΝΘΟΣ)
                                          Minister for Health                        Mr Stavros ARACHOVITIS
Mr Asterios PITSIORLAS                                                               (Σταύρος ΑΡΑΧΩΒΙΤΗΣ)
                                          Mr Pavlos POLAKIS
(Αστέριος ΠΙΤΣΙΟΡΛΑΣ)                                                                Minister for Rural Development and
Deputy Minister for the Economy and       (Παύλος ΠΟΛΑΚΗΣ)                           Food
Development                               Deputy Minister for Health
                                                                                     Ms Olympia TELIGIORIDOU
Ms Elena KOUNTOURA                        Ms Mariliza XENOGIANNAKOPOULOU
                                                                                     (Ολυμπία ΤΕΛΙΓΙΟΡΙΔΟΥ)
(Έλενα ΚΟΥΝΤΟΥΡΑ)                         (Μαριλίζα ΞΕΝΟΓΙΑΝΝΑΚΟΠΟΥΛΟΥ)              State Secretary for Rural Development
Minister for Tourism                      Minister for Administrative                and Food
                                          Reconstruction
Mr Evangelos APOSTOLAKIS                                                             Mr Vasileios KOKKALIS
                                          Ms Myrsini ZORBA
(Ευάγγελος ΑΠΟΣΤΟΛΑΚΗΣ)                                                              (Βασίλειος ΚΟΚΚΑΛΗΣ)
Minister for Defence                      (Μυρσίνη ΖΟΡΜΠΑ)                           State Secretary for Rural Development
                                          Minister for Culture and Sport             and Food
Mr Panagiotis RIGAS
                                          Mr Georgios VASILEIADIS                    Mr Nikolaos PAPPAS
(Παναγιώτης ΡΗΓΑΣ)
Deputy Minister for Defence               (Γεώργιος ΒΑΣΙΛΕΙΑΔΗΣ)                     (Νικόλαος ΠΑΠΠΑΣ)
                                          State Secretary for Sport                  Minister for Digital Policy,
Mr Konstantinos GAVROGLOU                                                            Telecommunications and Media
                                          Mr Konstantinos STRATIS
(Κωνσταντίνος ΓΑΒΡΟΓΛΟΥ)
Minister for Education, Research and      (Κωνσταντίνος ΣΤΡΑΤΗΣ)                     Mr Eleftherios KRETSOS
Religious Affairs                         State Secretary for Culture and Sport      (Ελευθέριος ΚΡΕΤΣΟΣ)
                                          Mr Euclid TSAKALOTOS                       State Secretary for Digital Policy,
Mr Konstantinos FOTAKIS                                                              Telecommunications and Media
(Κωνσταντίνος ΦΩΤΑΚΗΣ)                    (Ευκλείδης ΤΣΑΚΑΛΩΤΟΣ)
Deputy Minister for Research and          Minister for Finance                       Mr Alexandros FLAMPOURARIS
Innovation                                Mr Georgios CHOULIARAKIS                   (Αλέξανδρος ΦΛΑΜΠΟΥΡΑΡΗΣ)
                                                                                     Minister of State for the Everyday Life of
Ms Meropi TZOUFI (Μερόπη ΤΖΟΥΦΗ)          (Γεώργιος ΧΟΥΛΙΑΡΑΚΗΣ)
                                                                                     Citizens
State Secretary for Education, Research   Deputy Minister for Finance
and Religious Affairs                                                                Mr Christoforos VERNARDAKIS
                                          Ms Katerina PAPANATSIOU
                                                                                     (Χριστόφορος ΒΕΡΝΑΡΔΑΚΗΣ)
Mr Georgios KATROUGKALOS                  (Κατερίνα ΠΑΠΑΝΑΤΣΙΟΥ)
                                                                                     Minister of State for the Coordination of
(Γεώργιος ΚΑΤΡΟΥΓΚΑΛΟΣ)                   State Secretary for Finance                Government Business
Minister for Foreign Affairs
                                          Mr Georgios STATHAKIS                      Mr Dimitrios TZANAKOPOULOS
Ms Athanasia ANAGNOSTOPOULOU              (Γεώργιος ΣΤΑΘΑΚΗΣ)                        (Δημήτριος ΤΖΑΝΑΚΟΠΟΥΛΟΣ)
(Αθανασία ΑΝΑΓΝΩΣΤΟΠΟΥΛΟΥ)                Minister for the Environment and Energy    Minister of State and Government
Deputy Minister for European Affairs                                                 Spokesperson
                                          Mr Sokratis FAMELLOS
Mr Markos BOLARIS                         (Σωκράτης ΦΑΜΕΛΛΟΣ)                        Mr Dimitrios LIAKOS
(Μάρκος ΜΠΟΛΑΡΗΣ)                         Deputy Minister for the Environment        (Δημήτριος ΛΙΑΚΟΣ)
State Secretary for Religious Affairs                                                State Secretary to the Prime Minister
                                          Mr Georgios DIMARAS
Mr Terens- Spenser-Nikolaos QUICK         (Γεώργιος ΔΗΜΑΡΑΣ)                         Mr Akritas KAIDATZIS
(Τέρενς-Σπένσερ-Νικόλαος ΚΟΥΙΚ)           State Secretary for the Environment and    (Ακρίτας ΚΑΪΔΑΤΖΗΣ)
State Secretary for Greeks Abroad         Energy                                     GENERAL SECRETARY OF THE
                                                                                     GOVERNMENT




                                                          COUNCIL OF THE EUROPEAN UNION – 03/05/2019 – 17
SPAIN
http://www.lamoncloa.gob.es
Mr Pedro SÁNCHEZ PÉREZ-                     Ms María Jesús MONTERO                     Ms Meritxel BATET LAMAÑA
CASTEJÓN                                    CUADRADO                                   Minister for Territorial Policy and the Civil
Prime Minister                              Minister for Finance                       Service

Mr Iván REDONDO BACAICOA                    Ms Inés María BARDÓN RAFAEL                Mr José Ignacio SÁNCHEZ AMOR
Director of the Prime Minister's Private    State Secretary for Finance                State Secretary for Territorial Policy
Office (rank of State Secretary)                                                       Mr José Antonio BENEDICTO IRUIÑ
                                            Ms María José GUALDA ROMERO
Mr Miguel Angel OLIVER FERNÁNDEZ            State Secretary for the Budget and         State Secretary for the Civil Service
State Secretary for Communication           Expenditure                                Ms Teresa RIBERA RODRÍGUEZ
Mr José Manuel ALBARES BUENO                Mr Fernando GRANDE-MARLASKA                Ministry for the Ecological Transition
General Secretary for International         GÓMEZ                                      Mr Hugo Alfonso MORÁN
Affairs, the European Union, the G20        Minister for the Interior
and Global Security                                                                    FERNÁNDEZ
                                            Ms Ana María BOTELLA GÓMEZ                 State Secretary for the Environment
Ms María del Carmen CALVO POYATO            State Secretary for Security
Deputy Prime Minister and Minister for                                                 Mr José DOMÍNGUEZ ABASCAL
the Prime Minister's Office, Relations      Mr José Luis ÁBALOS MECO                   State Secretary for Energy
with Parliament and Equality                Minister for Public Works and Transport    Mr José GUIRAO CABRERA
Mr José Antonio MONTILLA MARTOS             Mr Pedro SAURA GARCÍA                      Minister for Culture and Sport
State Secretary for Relations with          State Secretary for Infrastructure         Ms María José RIENDA CONTRERAS
Parliament                                                                             President of the National Sports Council
                                            Ms María Isabel CELAÁ DIÉGUEZ
Ms Soledad MURILLO DE LA VEGA               Minister for Education and Vocational      Ms Nadia CALVIÑO SANTAMARÍA
State Secretary for Equality                Training and Government Spokesperson       Minister for the Economy and Enterprise
Mr Josep BORRELL FONTELLES                  Mr Alejandro TIANA FERRER                  Ms Ana DE LA CUEVA FERNÁNDEZ
Minister for Foreign Affairs, the           State Secretary for Education and          State Secretary for Economic Affairs and
European Union and Cooperation              Vocational Training                        Support for Business
Mr Fernando Martín VALENZUELA               Ms Magdalena VALERIO CORDERO               Mr Francisco de Paula POLO
MARZO                                       Minister for Employment, Migration and
                                            Social Security                            LLAVATA
State Secretary for Foreign Affairs                                                    State Secretary for the Information
Mr Luis Marco AGUIRIANO NALDA               Ms Yolanda VALDEOLIVAS GARCÍA              Society and the Digital Agenda
State Secretary for the European Union      State Secretary for Employment
                                                                                       Mr Carlos SAN BASILIO PARDO
Mr Juan Pablo DE LAIGLESIA Y                Mr Octavio José GRANADO                    Secretary-General of the Treasury and
                                            MARTÍNEZ                                   International Finance
GONZÁLEZ DE PEREDO
State Secretary for International           State Secretary for Social Security        Ms Carmen MONTÓN GIMÉNEZ
Cooperation and for Latin America and       Ms María Consuelo RUMÍ IBÁÑEZ              Minister for Health, Consumers and
the Caribbean                               State Secretary for Migration              Social Welfare
Ms Dolores DELGADO GARCÍA                   Ms Reyes MAROTO ILLERA                     Ms María Pilar DÍAZ LÓPEZ
Minister for Justice                        Minister for Industry, Trade and Tourism   State Secretary for Social Services
Mr Manuel-Jesús DOLZ LAGO                   Ms Isabel María OLIVER SAGRERAS            Mr Pedro Francisco DUQUE DUQUE
State Secretary for Justice                 State Secretary for Tourism                Minister for Science, Innovation and
                                                                                       Universities
Ms Margarita ROBLES FERNÁNDEZ               Ms Xiana Margarida MÉNDEZ
Minister for Defence                                                                   Mr Ángeles HERAS CABALLERO
                                            BÉRTOLO
                                                                                       State Secretary for Universities,
Mr Ángel OLIVARES RAMÍREZ                   State Secretary for Trade
                                                                                       Research, Development and Innovation
State Secretary for Defence
                                            Mr Luis PLANAS PUCHADES
                                            Minister for Agriculture, Fisheries and
                                            Food


FRANCE
http://www.gouvernement.fr
Mr Édouard PHILIPPE                         Mr Jean-Yves LE DRIAN                      Mr Bruno LE MAIRE
Prime Minister                              Minister for Europe and for Foreign        Minister for the Economy and Finance
                                            Affairs
Mr François DE RUGY                                                                    Ms Muriel PÉNICAUD
Ministre d'État, Minister for the           Ms Florence PARLY                          Minister for Labour
Ecological and Inclusive Transition         Minister for the Armed Forces
                                                                                       Mr Jean-Michel BLANQUER
Ms Nicole BELLOUBET                         Ms Agnès BUZYN                             Minister for National Education and
Keeper of the Seals, Minister for Justice   Minister for Solidarity and Health         Youth




18 – 03/05/2019 – OFFICIAL DIRECTORY OF THE EUROPEAN UNION
Mr Gérald DARMANIN                            Ms Nathalie LOISEAU                         Ms Emmanuelle WARGON
Minister for the Public Sector and Public     Minister with responsibility for European   Minister of State to the Ministre d'État,
Accounts                                      Affairs, attached to the Minister for       Minister for the Ecological and Inclusive
                                              Europe and for Foreign Affairs              Transition
Mr Christophe CASTANER
Minister for the Interior                     Mr Sébastien LECORNU                        Mr Jean-Baptiste LEMOYNE
                                              Minister with responsibility for the        Minister of State to the Minister for
Ms Frédérique VIDAL                           Territorial Communities, attached to        Europe and for Foreign Affairs
Minister for Higher Education, Research       the Minister for Regional Cohesion
and Innovation                                and Relations with the Territorial          Ms Geneviève DARRIEUSSECQ
                                              Communities                                 Minister of State to the Minister for the
Ms Jacqueline GOURAULT                                                                    Armed Forces
Minister for Regional Cohesion                Mr Julien DENORMANDIE
and Relations with the Territorial            Minister with responsibility for Urban      Ms Christelle DUBOS
Communities                                   Affairs and Housing, attached to            Minister of State to the Minister for
                                              the Minister for Regional Cohesion          Solidarity and Health
Ms Annick GIRARDIN
Minister for Overseas France                  and Relations with the Territorial          Mr Mounir MAHJOUBI
                                              Communities                                 Minister of State to the Minister for
Mr Franck RIESTER                                                                         the Economy and Finance and the
Minister for Culture                          Mr Benjamin GRIVEAUX
                                              Minister of State to the Prime Minister,    Minister for the Public Sector and Public
Mr Didier GUILLAUME                           Government Spokesperson                     Accounts, with responsibility for Digital
Minister for Agriculture and Food                                                         Ms Agnès PANNIER-RUNACHER
                                              Ms Marlène SCHIAPPA
Ms Roxana MARACINEANU                         Minister of State to the Prime Minister,    Minister of State to the Minister for the
Minister for Sport                            with responsibility for Gender Equality     Economy and Finance
                                              and Anti discrimination                     Mr Gabriel ATTAL
Mr Marc FESNEAU
Minister with responsibility for              Ms Sophie CLUZEL                            Minister of State to the Minister for
Parliamentary Relations, attached to the      Minister of State to the Prime Minister,    National Education and Youth
Prime Minister                                with responsibility for Persons with        Mr Olivier DUSSOPT
                                              Disabilities                                Minister of State to the Minister for the
Ms Élisabeth BORNE
Minister with responsibility for Transport,   Ms Brune POIRSON                            Public Sector and Public Accounts
attached to the Ministre d'État, Minister     Minister of State to the Ministre d'État,   Mr Laurent NUNEZ
for the Ecological and Inclusive              Minister for the Ecological and Inclusive   Minister of State to the Minister for the
Transition                                    Transition                                  Interior


CROATIA
http://www.vlada.hr
Mr Andrej PLENKOVIĆ                           Ms Nada MURGANIĆ                            Ms Zdravka BUŠIĆ
Prime Minister                                Minister for Demography, the Family,        State Secretary, Ministry of Foreign and
                                              Youth and Social Policy                     European Affairs
Ms Marija PEJČINOVIĆ BURIĆ
Deputy Prime Minister of the Republic         Ms Nina OBULJEN KORŽINEK                    Ms Andreja METELKO-ZGOMBIĆ
of Croatia and Minister for Foreign and       Minister for Culture                        State Secretary, Ministry of Foreign and
European Affairs                                                                          European Affairs
                                              Mr Gari CAPPELLI
Mr Damir KRSTIČEVIĆ                           Minister for Tourism                        Mr Žarko KATIĆ
Deputy Prime Minister of the Republic of                                                  State Secretary, Ministry of Internal
Croatia and Minister for Defence              Ms Blaženka DIVJAK                          Affairs
                                              Minister for Science and Education
Mr Predrag ŠTROMAR                                                                        Ms Terezija GRAS
Deputy Prime Minister of the Republic of      Mr Tomislav ĆORIĆ                           State Secretary, Ministry of Internal
Croatia and Minister for Construction and     Minister for the Protection of the          Affairs
Physical Planning                             Environment and Energy
                                                                                          Mr Tomislav IVIĆ
Mr Tomislav TOLUŠIĆ                           Mr Oleg BUTKOVIĆ                            State Secretary, Ministry of Defence
Deputy Prime Minister of the Republic of      Minister for the Sea, Transport and
Croatia and Minister for Agriculture          Infrastructure                              Mr Zdravko JAKOP
                                                                                          State Secretary, Ministry of Defence
Mr Davor BOŽINOVIĆ                            Mr Darko HORVAT
Minister for Internal Affairs                 Minister for the Economy, Enterprise and    Mr Zdravko ZRINUŠIĆ
                                              Small Business                              State Secretary, Ministry of Finance
Mr Zdravko MARIĆ
Minister for Finance                          Ms Gabrijela ŽALAC                          Mr Kristian TURKALJ
                                              Minister for Regional Development and       State Secretary, Ministry of Justice
Mr Dražen BOŠNJAKOVIĆ                         EU Funds
Minister for Justice                                                                      Mr Josip SALAPIĆ
                                              Mr Tomo MEDVED                              State Secretary, Ministry of Justice
Mr Lovro KUŠČEVIĆ                             Minister for Croatian Veterans' Affairs
Minister for Public Administration                                                        Mr Juro MARTINOVIĆ
                                              Mr Milan KUJUNDŽIĆ                          State Secretary, Ministry of Justice
Mr Marko PAVIĆ                                Minister for Health
Minister for Labour and the Pension                                                       Mr Darko NEKIĆ
System                                        Mr Goran MARIĆ                              State Secretary, Ministry of Public
                                              Minister for State Property                 Administration




                                                              COUNCIL OF THE EUROPEAN UNION – 03/05/2019 – 19
Ms Katica PRPIĆ                             Mr Željko KRALJIČAK                           Mr Velimir ŽUNAC
State Secretary, Ministry of Public         State Secretary, Ministry of Agriculture      State Secretary, Ministry of Regional
Administration                                                                            Development and EU Funds
                                            Ms Branka RAMLJAK
Ms Josipa RIMAC                             State Secretary, Ministry of Science and      Ms Nikolina KLAIĆ
State Secretary, Ministry of Public         Education                                     State Secretary, Ministry of Regional
Administration                                                                            Development and EU Funds
                                            Mr Tome ANTIČIĆ
Ms Dunja MAGAŠ                              State Secretary, Ministry of Science and      Mr Ivan VUKIĆ
State Secretary, Ministry of Construction   Education                                     State Secretary, Ministry of Croatian
and Physical Planning                                                                     Veterans' Affairs
                                            Mr Mario ŠILJEG
Mr Željko UHLIR                             State Secretary, Ministry of the              Ms Nevenka BENIĆ
State Secretary, Ministry of Construction   Protection of the Environment and             State Secretary, Ministry of Croatian
and Physical Planning                       Energy                                        Veterans' Affairs
Mr Danijel MEŠTRIĆ                          Mr Mile HORVAT                                Mr Tomislav DULIBIĆ
State Secretary, Ministry of Construction   State Secretary, Ministry of the              State Secretary, Ministry of Health
and Physical Planning                       Protection of the Environment and
                                            Energy                                        Mr Željko PLAZONIĆ
Ms Majda BURIĆ                                                                            State Secretary, Ministry of Health
State Secretary, Ministry of Labour and     Mr Ivo MILATIĆ
the Pension System                          State Secretary, Ministry of the              Mr Tomislav BOBAN
                                            Protection of the Environment and             State Secretary, Ministry of State
Ms Marija PLETIKOSA                         Energy                                        Property
State Secretary, Ministry of Demography,
the Family, Youth and Social Policy         Mr Tomislav MIHOTIĆ                           Mr Krunoslav KATIČIĆ
                                            State Secretary, Ministry of the Sea,         State Secretary, Ministry of State
Ms Margareta MAĐERIĆ                        Transport and Infrastructure                  Property
State Secretary, Ministry of Demography,
the Family, Youth and Social Policy         Ms Nikolina BRNJAC                            Ms Janica KOSTELIĆ
                                            State Secretary, Ministry of the Sea,         State Secretary, Central State Office for
Mr Krešimir PARTL                           Transport and Infrastructure                  Sport
State Secretary, Ministry of Culture
                                            Mr Mario ANTONIĆ                              Mr Bernard GRŠIĆ
Mr Ivica POLJIČAK                           State Secretary, Ministry of the Economy,     State Secretary, Central State Office for
State Secretary, Ministry of Culture        Enterprise and Small Business                 Development of the Digital Society
Mr Frano MATUŠIĆ                            Ms Nataša MIKUŠ ŽIGMAN                        Mr Ivan BUBIĆ
State Secretary, Ministry of Tourism        State Secretary, Ministry of the Economy,     State Secretary, Central State Office for
                                            Enterprise and Small Business                 Central Procurement
Mr Tonči GLAVINA
State Secretary, Ministry of Tourism        Mr Zdenko LUCIĆ                               Mr Nikola MAŽAR
                                            State Secretary, Ministry of the Economy,     State Secretary, Central State Office for
Mr Tugomir MAJDAK                                                                         Reconstruction and Housing
State Secretary, Ministry of Agriculture    Enterprise and Small Business
                                            Ms Spomenka ĐURIĆ                             Mr Zvonko MILAS
Ms Marija VUČKOVIĆ                                                                        State Secretary, Central State Office for
State Secretary, Ministry of Agriculture    State Secretary, Ministry of Regional
                                            Development and EU Funds                      Croatians outside the Republic of Croatia



ITALY
http://www.palazzochigi.it
Mr Giuseppe CONTE                           Mr Danilo TONINELLI                           Ms Erika STEFANI
Prime Minister                              Minister for Infrastructure and Transport     Minister responsible for Regional Affairs
                                                                                          and Autonomies
Mr Luigi DI MAIO                            Mr Gian Marco CENTINAIO
Deputy Prime Minister, Minister for         Minister for Agricultural, Food and           Mr Riccardo FRACCARO
Economic Development, Labour and            Forestry Policy                               Minister responsible for Relations with
Social Policy                                                                             Parliament and Direct Democracy
                                            Mr Sergio COSTA
Mr Matteo SALVINI                           Minister for the Environment, the             Ms Barbara LEZZI
Deputy Prime Minister, Minister for the     Protection of Natural Resources and the       Minister responsible for Southern Italy
Interior                                    Sea
                                                                                          Ms Giulia BONGIORNO
Mr Enzo MOAVERO MILANESI                    Mr Marco BUSSETTI                             Minister responsible for Public
Minister for Foreign Affairs and            Minister for Education, Universities and      Administration
International Cooperation                   Research
                                                                                          Mr Lorenzo FONTANA
Mr Alfonso BONAFEDE                         Mr Alberto BONISOLI                           Minister responsible for Family and
Minister for Justice                        Minister for Cultural Assets and Activities   Disability
                                            and Tourism
Ms Elisabetta TRENTA                                                                      Mr Paolo SAVONA
Minister for Defence                        Ms Giulia GRILLO                              Minister responsible for European Affairs
                                            Minister for Health
Mr Giovanni TRIA                                                                          Ms Emanuela Claudia DEL RE
Minister for Economic Affairs and                                                         Deputy Minister for Foreign Affairs and
Finance                                                                                   International Cooperation




20 – 03/05/2019 – OFFICIAL DIRECTORY OF THE EUROPEAN UNION