Exhibit and Advertising Prospectus
If your browser does not support JavaScript, please read the page content below:
Exhibit and Advertising Prospectus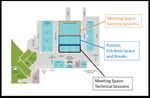 Dear Prospective Exhibitor, It is our pleasure to invite you and your organization to join us at the 2019 Symposium on Fusion Engineering (SOFE 2019) Conference. We are anticipating around 300 attendees representing universities, laboratories, and corporations from around the globe. This will be the first Symposium on Fusion Engineering to be held in Ponte Vedra Beach, Florida just south of Jacksonville. The conference will be held June 2 – 6, 2019, at the Sawgrass Marriott Golf Resort and Spa, Ponte Vedra Beach, Florida. As a prime tourist and golfing locale and a city with a rapidly developing expansion in technology employment, Jacksonville will attract broad participation in this conference. Exhibits: We cordially invite you to become a Platinum Sponsor at the SOFE 2019 Conference with a table in our meeting space to highlight your company's products. Our attached exhibitor prospectus is designed to provide you with the highest degree of interaction with our attendees. As an exhibitor you will enjoy the following benefits:
One free registration to SOFE 2019 which includes: o Half-page advertisement in the program o Advertisement, your logo and recognition on SOFE 2019 website
Access to the international community of fusion engineers
Access to the US fusion community and project leaders
Co-location with conference poster sessions to maximize exposure to conference attendees (see diagram) Priority tables will be provided on a first come, first served basis. To reserve a space please contact: Kevin Freudenberg Oak Ridge National Laboratory (ORNL) P.O. Box 2008 1055CM, MS: 6483 Oak Ridge, TN 37831-6483 Phone: 865-574-1310 - email: freudenbergk@ornl.gov Patronage: In addition to the basic exhibitor packages, advertising space in our program book is also available, and is described in the attached. For other sponsorship opportunities, including social events, food & beverage breaks, banquets, student travel grants, etc., please contact me.
In closing, exhibitor participation is vitally important to the success and relevance of our conference and we appreciate your consideration in exhibiting at SOFE 2019. We look forward to seeing you in Ponte Vedra Beach! Further information is available at the SOFE-2019 web site: http://sofe2019.utk.edu/ With Best Regards, Kevin Freudenberg Kevin Freudenberg Oak Ridge National Laboratory (ORNL) P.O. Box 2008 Oak Ridge, TN 37831-6483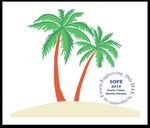 http://sofe2019.utk.edu/ Exhibition Schedule: Exhibitor Move In Sunday, 2 June 2019 1:00PM – 6:00PM Exhibit Hours Sunday, 2 June 2019 6:00PM – 8:30PM Exhibit Hours Monday, 3 June 2019 10:00AM – 5:00PM Exhibit Hours Tuesday, 4 June 2019 10:00AM – 5:00PM Exhibit Hours Wednesday, 5 June 2019 10:00AM – 5:00PM Exhibit Hours Thursday, 6 June 2019 10:00AM – 1:00PM Exhibit Move Out Thursday, 6 June 2019 1:00PM -5:00PM
http://sofe2019.utk.edu/ Sponsorship Packages Package Options Platinum $4000 Gold $3000 Silver $2000 Bronze $1000 Exhibit Space on all Conference Days (300cm x 200cm) (includes One 6' table, draped, 2 chairs, wastebasket, identification sign) ✓ One Conference Entry ✓ Five Minute Presentation at the Beginning of a Session to Present Your Products, via PPT, Video, Audio, etc. ✓ Full Page Color Ad in The Conference Program Book ✓ Promo Items Included in Swag Bag ✓ ✓ Full Page B/W Ad in The Program Book ✓ ✓ Half Page B/W Ad in The Conference Program ✓ Live Acknowledgment as Sponsor of the Event During the Opening and Closing Ceremonies ✓ Company Logo on The Sponsor Poster Displayed on All Conference Days in Lobby ✓ Company logo included on SOFE 2019 website ✓ Company Name Listed in Program Book Sponsor List ✓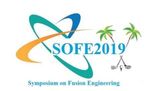 http://sofe2019.utk.edu/ SOFE 2019 PROGRAM Advertising Rates Check Below Ad Size/Position Ad Size Cost Inside Front Cover (Color) A4 $500 Inside Back Cover (Color) A4 $500 Full Page A4 $400 Half Page 210mm x 148.5mm $200 Quarter Page 105mm x 148.5mm $100
Terms and Conditions 1.Agreement This application, properly executed by Applicant (Exhibitor) shall upon written acceptance and notification of booths assigned by SOFE 2019 management constitute a valid agreement. 2. Assignment of Space Assignment of space to exhibitors will be made on a first come, first choice basis.
SOFE 2019 reserves the right to reassign Exhibitor space in order to modify floor plan for overall benefit of the show. SOFE 2019 assignment of booths is final and shall constitute an acceptance of the Exhibitor's offer to occupy space. After assignment, space location may not be changed, transferred or canceled by the Exhibitor except upon written request and with the subsequent written approval of SOFE 2019 Exhibitor Coordinator.
3. Subletting Space No exhibitor will assign, sublet, or apportion the whole or any part of the space allotted to him, nor exhibit therein, nor permit any other person or party to exhibit therein, any other goods, apparatus, etc. not manufactured or distributed by the Exhibitor in the regular course of his business except upon prior written consent of SOFE 2019 Management. Space reductions are considered cancellations and may be subject to cancellation fees. 4. Exhibit Space Rental Rates Exhibit space rental includes materials and services described herein. Show price per 300 cm x 200 cm space contracted at $4,000 US includes table space without equipment.
The purchase of each exhibitor table includes one full complimentary registration to the Conference. Additional exhibit only staff will be charged $800 that allows access to the exhibit area, all breaks and lunch daily.
5. Payment Requirements and Cancellation Charges Table space is considered "on hold" until payment is received. Payment in full is required by March 15, 2019. All cancellations must be made in writing and will be based on the following schedule of refunds: By March 15, 2019 Refund Less $150 processing fee After March 15, 2019 No Refund 6. Exhibit Booth Manning and Dismantling Schedule A representative must man exhibit space during all times when Exhibition is officially open. Exhibit space must be maintained in a neat and orderly manner throughout the Exhibition. Exhibitors may begin dismantling only after the hours stated in Exhibitor Prospectus.
Move-out must be completed by the hours stated in Exhibitor Prospectus. Exhibitors are responsible for removal of all materials used in their display. Any exhibitor leaving materials after hours stated in Exhibitor Prospectus will be charged for the materials' removal.
7. Losses or Damage Exhibitor agrees that SOFE 2019 shall not be liable for any damage or liability of any kind or for any loss, damage or injury to persons or property during the term of this agreement, from any cause whatsoever by reason of use, occupation and enjoyment of exhibit space by Exhibitor or any person thereon with the consent of Exhibitor, and that Exhibitor will defend, indemnify and save harmless, SOFE 2019 from all liability whatsoever, as a result of any such damage, or injury, whether or not caused by negligence of or breach of an obligation by Exhibitor or its employees or representatives.
Exhibitor will be liable for all damages, or liability of any kind or for any loss, damage or injury to persons or any property during the show from any cause whatsoever by reason of use, occupation and enjoyment of exhibit space.
8. Demonstrations No demonstrations or solicitations shall be permitted outside of the Exhibitor's assigned space, and no signs or placards may be displayed on persons or otherwise outside exhibit spaces. 9. Compliance The Exhibitor assumes all responsibility for compliance with all ordinances, regulations and codes of duly authorized local governing bodies concerning fire, safety and health, together with the rules and regulations of the operators and/or owners of the property wherein the Show is held.
10. Policy It is further agreed that the Exhibitor will abide by and comply with rules and regulations concerning local customs that may apply, having agreements with the Show Facility or with authorized contractors employed by SOFE 2019.
11. Management The Exhibitor further agrees that the conditions, rules and regulations of the SOFE 2019 management are made a part of this agreement and that said Exhibitor agrees to be bound by each and all of these rules and regulations, and that the management shall have the full power to interpret, amend and enforce all rules and regulations in the best interest of the Show. 12. Alteration of Exhibit Space SOFE 2019 management shall be entitled to alter the layout if, in their opinion, this is in the general interest of the Exhibition. 13, Electricity Any electrical needs for your exhibit space will be the financial responsibility of each individual exhibitor.
EXHIBIT CONTRACT RULES & REGULATIONS CONSTRUCTION, INSTALLATION AND USE OF EXHIBITS ARRANGEMENT OF EXHIBITS The space provided will be shown on the floor plan insofar as possible, but Management reserves the right to make changes at any time in location, size and display limits of any exhibit space if this is in the best interest of the show or in excess of the Exhibit Site load limits (contact Management for additional information). Exhibitors agree to arrange their exhibits so as not to obstruct the general view of nor hide other exhibits. Exhibitors may not project beyond the space allotted and aisles must be kept clear of traffic USE AND PURPOSE OF EXHIBIT SPACE No Exhibitor may sublet, assign or apportion any part of the assigned space, or represent, advertise or distribute literature for the product or service of any other firm or individual except as approved in writing by Management.
All exhibits must be adequately staffed during exhibition hours. In addition, exhibitor agrees not to dismantle his booth or to do any packing before the closing hours of the exhibit.
RESTRICTIONS The exhibit is scientific and educational; over-the-counter sales during the show are prohibited. Management may prohibit distribution of souvenirs, advertising matter or anything else it considers objectionable. Distribution elsewhere than from within an exhibitor's space is forbidden. No materials may be posted, nailed or otherwise affixed to walls, doors or other surfaces in a way that might deface the premises or booth equipment and furniture. Any damage is payable by the Exhibitor. Management reserves the right to restrict, reject, prohibit or eject any exhibit, in whole or in part, which because of noise, safety hazards or for other prudent reasons becomes objectionable, if an exhibit or exhibitor is ejected for violation of these rules and regulations, no return of rental shall be made.
DECORATION OF EXHIBITS An exhibit service kit will be provided prior to the conference and exhibition which will include information on exhibit space. It is the responsibility of the Exhibitor to abide by the regulations and deadlines contained therein. All shipments to the exhibit site should be marked with the Exhibitor's name, exhibit space number, company name, address, phone number and Show name. A complete shipping address will be provided within the exhibit service kit. FIRE AND ELECTRICAL REGULATIONS All local regulations will be strictly enforced, and the Exhibitor assumes responsibility for compliance with such regulations.
All decorations and booth equipment must be fireproofed to meet the requirements of the city Fire Department. Combustible materials shall not be in or around exhibit spaces. All packing containers, wrapping materials, and display materials must be removed from the Exhibit Hall LIABILTIY SECURITY Management will provide guard service and will take reasonable precautions to safeguard Exhibitor's property. However, the provision of this service shall not be construed as an assumption of obligation or duty with respect to the protections of the Exhibitor's property. Exhibitor shall not hold Management nor Show Floor Manager liable for any loss,damage, theft or destruction of Exhibitor's property.
SUPPLIERS Exhibitor acknowledges that Management does not own, operate or in any other manner exercise any control or influence over third party suppliers to the exhibit, and the Management acts solely as exhibitor's agent in arranging with such suppliers for the provision of goods and services for the exhibit. As such, Management does not assume any responsibility for and cannot be held liable for any personal injury, property damage or other loss, accident, delay, inconvenience, or irregularity which may be occasioned by any wrongful or negligent acts or omissions on the part of any of the suppliers, their employees, or any other party not under the control of Management.
INSURANCE It is the exhibitor's responsibility to buy general liability insurance to cover its potential liabilities under LIABILITY Neither Management nor the Sawgrass Marriott Golf Resort & Spa will assume responsibility for the safety of the property of the exhibitor, his officials, agents or employees, from theft, damage by fire, accidents or other causes but will use reasonable care to protect them against such loss. It is suggested that each exhibitor insure his property against loss and theft. The exhibitor agrees to make no claim against Management or Sawgrass Marriott Golf Resort & Spa, and will protect, indemnify, defend and save the above-named, harmless from any and all losses, costs, damages, liability, or expenses (including attorney's fees) arising from or by reason of any accident, bodily injury, property damage, theft or loss, or other claims or occurrences to any person, including exhibitor, its employees and agents, or any business invitees, arising out of or related to exhibitor's occupancy or use of the exhibition premises in the exhibit or in and adjacent to the Sawgrass Marriott Golf Resort & Spa, including storage and parking areas.
Management will not be liable for the fulfillment of this contract as to the delivery of space if non-delivery is due to the following causes: by reason of the building being destroyed by fire, act of God, public enemy, strikes, the authority of law, or for any other cause beyond its control. In the event of its not being able to hold the exhibit for any of the above named reasons, Management will refund to each exhibit the amount he paid for the space, less a proportionate share of all the expenses incurred by Management for the exhibit.
RULE CHANGES Management reserves the right to modify or supplement these rules as it deems appropriate to the operation of the exhibit, and exhibitor agrees to be bound by them. Violations of any of these terms, or regulations on the part of exhibitor, its employees or agents shall, at the option of Management, constitute cause for Management to terminate this Agreement, expel exhibitor from the exhibit, and exhibitor shall forfeit all fees paid to Management. Exhibitor agrees not to sponsor group functions that conflict with any official Conference program, except as approved by Management.