Explore North Eastern NSW - GP Synergy
Page content transcription
If your browser does not render page correctly, please read the page content below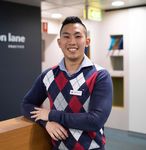 CONTENTS
About North Eastern NSW         4

Why go North Eastern NSW        7

Rural generalism                8

Aboriginal health               10

How can we help you get there   12

New England/Northwest           14

North Coast                     22

Hunter, Manning and Central     34
Coast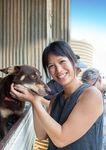 About
North Eastern                                                                                                    New England / Northwest                      North Coast

    NSW                                                                                                                                                                Tweed Heads

                                                                                                                                                                        Lismore
                                                                                                                                                                       Casino  Ballina

                                                                                                                                                                             Grafton

                                                                                                                             Moree               Inverell              Coffs Harbour 

The North Eastern NSW training region includes
the subregions:
                                                         WHERE CAN YOU TRAIN?                                                                    Armidale 
                                                         Where you train in North Eastern NSW depends on
 •
 •
     New England/Northwest
     North Coast
                                                         the type of training offer you are made at selection                                                          Kempsey
                                                         into the Australian General Practice Training
 •   Hunter, Manning and Central Coast.                  (AGPT) program.                                                        Tamworth 
The training region is remarkably diverse and there       •   If you're a rural pathway registrar who is
                                                                                                                                                                     Port Macquarie
are amazing experiences to be enjoyed, in both GP
training and leisure. From the laid back lifestyle,
                                                              offered a training place in one of the three                                   Quirindi
                                                              subregions, you will complete all of your GP
to being part of the great outdoors and enjoying              term training in the subregion that you have
the many festivals and events throughout the year,            been allocated.
there are many reasons to consider training in            •   If you're a general pathway – composite                                                        Taree
North Eastern NSW.                                            registrar you will complete a minimum six-
The three subregions offer excellent training
                                                              month FTE GP term rural rotation in Western                                    Scone
                                                              NSW, Murrumbidgee or New England/
opportunities in:
                                                          •
                                                              Northwest subregions.
                                                              If you're a general pathway registrar from
                                                                                                                                                        Forster
 •   community GP
 •   rural generalist/procedural skills training              another subregion looking for a rural
 •   Aboriginal Community Controlled Health                   experience, you may be able to undertake a
     Services (ACCHSs)                                        rotation/s in one of the three North Eastern
 •   academic GP.                                             NSW subregions.

There are 60 towns across North Eastern NSW              Contact your education coordinator to find out                                       Wyong      Newcastle
with GP training opportunities. To help you explore      more.
the possibilities each town is profiled in this guide.
                                                         If you're considering applying to the AGPT program
                                                         and have ties to a rural subregion you may be                                               Gosford
                                                         eligible to apply for subregion priority preferencing
                                                         to make sure you can continue your rural training
                                                         pipeline.
                                                                                                                 Hunter, Manning & Central
                                                         For more information about training locations,
                                                                                                                          Coast
                                                         request a copy of our applicant pack.

                                                                                                                                                                        Explore North Eastern NSW | 5
WHY GO
DR MATTHEW CHAN                                NORTH EASTERN
FROM SYDNEY TO
NEW ENGLAND/
                                                   NSW
NORTHWEST
"There's quite a lot to like about
training in New England/Northwest!
The main thing is the experiences I've
had. When I've had a chat to the city                   MAKE A DIFFERENCE
guys it's been really, really different.
They are always really surprised                 Going rural is a unique and rewarding training
by the extent of medicine that we            experience. Who knows how long you might decide
do. I found it quite difficult to begin       to stay? Serving a rural community even for a short
with but in hindsight now that I'm          time can make a big difference. Even if you do decide
towards the end of my training, it was         to move on, you can do so knowing you made an
great I was able to learn a lot more,      important contribution to a community in need during
troubleshoot a lot more, I got to learn                          your time there.
things that specialists would be
doing in the city.

In Gunnedah having the opportunity
to do VMO work was great, patients
were so appreciative. You've
managed them in the clinic and if
they've been really unwell that they've
                                            BUILD YOUR SKILLS AND EXPERIENCE
had to go to hospital, and you go and      Training in a supervised setting is a unique opportunity
see them, they have that continuity          to gain new skills in a safe environment. With fewer
of care.                                      specialist services readily accessible in some rural
                                             areas, patient presentations are often more diverse
To be honest, before I moved to
                                           than those encountered in large metropolitan centres.
Gunnedah I don't think I'd even
heard of it. I was a bit wary of going       Make the most of this opportunity – experience the
somewhere quite small in the sense         diversity of rural general practice and build an extensive
that I'd never experienced that.                 knowledge base that you can use anywhere.
Initially I wanted to go to somewhere
a little bit bigger like Tamworth or
Armidale but it just happened that
when I interviewed with the practice
in Gunnedah they seemed like a really
good fit and that's why I decided to
go there.
                                                         BE PART OF A TEAM
I've had a great experience, I've been
happy with my training and I wouldn't        Today, most rural practices have teams of doctors,
change it. If I had the opportunity            nurses and other health professionals working
over, I'd do the same. I definitely         together, providing collegiate and supportive working
don't want to move straight back to            environments for you to work and train within.
Sydney!"

                                                            SUBSPECIALISE
                                               One of the great appeals of general practice is
                                             career diversity and opportunity. Opportunities to
                                            sub-specialise, provide holistic care across multiple
                                            settings, and explore new areas of interest are often
                                                         enhanced in a rural setting.

                                                                             Explore North Eastern NSW | 7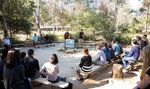 Rural
 generalism
                                                                                                                VISIT OUR
                                                                                                              WEBSITE FOR
                                                                                                              NSW AND ACT
                                                                                                             TRAINING POSTS

                                                                                                              LIST OF TRAINING POSTS
WHAT IS A RURAL GENERALIST?                            There are two GP procedural training programs in
                                                                                                                  AND LOCATIONS
Rural generalists (also known as procedural GPs)
                                                       NSW:
                                                                                                                                       DR LISA SIMPSON
are doctors who have a specialised skill in a           •   NSW Rural Generalist (RG) Training Program
                                                                                                                                       "I wanted a broader skill set, which is
particular area of medicine.                            •   NSW Rural GP Procedural Training Program.
                                                                                                                                       important in a rural setting where we do
                                                       Applications for advanced skills training places                                not have specialist emergency or medical
They play an important role in servicing small rural
                                                       can be made from PGY2 and above. Doctors                                        physicians. Anaesthetics was a great fit for
communities who do not have staff specialists
                                                       interested in the RG program can also apply for the                             me and I enjoyed working as an anaesthetic
providing these services.
                                                       preparation Foundation Year program from PGY1.                                  registrar.
Across North Eastern NSW there are opportunities
                                                                                                                                       Now as a GP registrar, I can complete my
to undertake training in a procedural skill, and for   CONSIDER APPLYING FOR THE HETI                                                  GP training as well as anaesthetic lists in the
working as a rural generalist/procedural GP.
                                                       FOUNDATION YEAR                                                                 local hospital, and use my anaesthetic skills
Rural generalist/procedural course subsidies                                                                                           working in the local emergency department
                                                       The Foundation Year is a program run by HETI                                    where they are highly relevant.
are available through GP Synergy and specialist
                                                       to provide an introduction to the RG program. It's
colleges. For more details visit our supports and
                                                       highly recommended for anyone considering rural                                 Being a rural generalist GP is a demanding
subsidies page.
                                                       generalism and includes education and access to                                 job and I've now got a greater understanding
                                                       mentors.                                               MAP OF TRAINING POSTS    of its demands and rewards and am grateful
WHAT TRAINING OPPORTUNITIES                                                                                                            my family and I came to Moree.
ARE AVAILABLE?                                         For further information visit the HETI website www.
                                                       heti.nsw.gov.au or contact GP Synergy's Special                                 I've found GP training to be very different
There are many training opportunities available        Education and Programs Manager on applicant@                                    from my anaesthetics work, where my role
in North Eastern NSW region as well as towns to        gpsynergy.com.au or 1300 477 963.                                               ended once surgery was finished, I've really
practice those skills.                                                                                                                 enjoyed getting to know patients and being
                                                                                                                                       involved in their long-term care.
Disciplines include:
                                                                                                                                       I've enjoyed the change after moving from
 •   anaesthesia                                                                                                                       Newcastle, my kids love living on a small
 •   emergency medicine                                       Explore procedural opportunities for each                                property and I've enjoyed feeling part of the
 •   mental health                                            town in the following pages, or visit our                                local community."
 •   obstetrics and gynaecology                               website for maps and lists of all posts
 •   paediatrics                                              available.
 •   surgery
 •   palliative care.

                                                                                                                                                        Explore North Eastern NSW | 9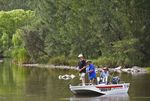 Aboriginal                                                 GP TRAINING
                                                           IN ABORIGINAL
                                                           HEALTH
 health                                                    Aboriginal health training posts are GP
                                                           training positions undertaken in Aboriginal
                                                           Community Controlled Health Services
                                                           (ACCHSs). ACCHSs are Aboriginal
                                                           organisations that provide primary health care
                                                           and related services to their local Aboriginal
                                                           community.

                                                           ACCHSs are community controlled
                                                           organisations, overseen by a locally elected
                                                           board of management.

                                                           They deliver holistic and culturally appropriate
                                                           health care using a multidisciplinary team
                                                           approach to ensure the best possible
                                                           outcome for Aboriginal and Torres Strait
                                                           Islander health.

                                                           Aboriginal health means not just the physical
                                                           well-being of an individual but the social,
                                                           emotional and cultural well-being of the whole
                                                           community.
                                        Tweed Heads
                                                           ACCHSs vary in size and the services they
                                         Lismore          offer. Services generally include primary
                                                           clinical care delivered by GPs working with
                                                                                                              DR GLENDON INKSTER
                                                           Aboriginal health professionals with an            "I wanted to learn more about Aboriginal
                                        Casino  Ballina   emphasis on holistic and preventive care,          health as well as culture. I saw training at
                                                           delivered in a culturally safe environment.        Pius X as a great experience to learn more
                                                                                                              about managing chronic disease. After
                                                           Across North Eastern NSW there are                 building relationships with my patients I
                                           Grafton        numerous opportunities to train in Aboriginal      found that I really enjoyed the work, so I
                                                           health.                                            decided to stay on for two more terms.

                                                           WHY TRAIN IN ABORIGINAL                            I feel like I can have more of an impact
     Moree        Inverell              Coffs Harbour    HEALTH?                                            working in an Aboriginal medical service
                                                                                                              than I can at a mainstream practice. There
                                                           There are many benefits to undertaking part        is so much complexity in the health of
                   Armidale                               of your GP training in an Aboriginal health        some of my patients as well as plenty
                                                           training post including:                           of undiagnosed conditions. I find it very
                                                                                                              rewarding since the changes you make
                                        Kempsey             •   a better understanding of Aboriginal          can have such a large impact on your
      Tamworth                                                 and Torres Strait Islander health that        patient's day-to-day life."
                                                                can then be applied in an ACCHS or
                                      Port Macquarie            a mainstream general practice with
              Quirindi                                          Aboriginal and Torres Strait Islander
                                                                patients
                              Taree                         •   being part of a team that delivers holistic
                                                                health care
              Scone                                         •   understanding the disparities in
                                                                Aboriginal and non-Aboriginal health
                         Forster                                status, and why it is important to close
                                                                the gap.

               Wyong      Newcastle

                      Gosford
                                                                                                                             Explore North Eastern NSW | 11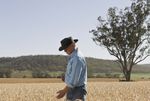 How can                                                                                                        RURAL SUPPORT AT A GLANCE

      we help                                                                                                  There are numerous supports to help you experience rural general practice. Visit the supports and subsidies page on

       you
                                                                                                               our website for more information.

                                                                                                                                                           DEDICATED RURAL
                                                                                                                                                            SUPPORT TEAM

        get there
                                                                                                              GOVERNMENT                                                                                          RELOCATION
                                                                                                               SUBSIDIES                                                                                           SUBSIDIES

If you're relocating to North Eastern NSW for        Registrars training in MMM5-7 locations can also
training, GP Synergy may be able to help you with    apply for reimbursement for education courses
the move.                                            relevant to rural general practice within their

                                                                                                                                                 RURAL SUPPORT
                                                     funding cap.
DEDICATED RURAL SUPPORT TEAM
                                                     RURAL GENERALIST/PROCEDURAL
GP Synergy has a dedicated rural support team
providing relocation advice and assistance,
                                                     GP TRAINING EDUCATION SUBSIDIES                                                             AND SUBSIDIES
pastoral support, and information about the          GP Synergy provides up to $8,000 for pre-approved
subsidies available through GP Synergy and other     curriculum related course fees (excluding core
organisations.                                       qualification fees) not eligible for funding under any
                                                     other program for registrars undertaking Advanced
RELOCATION SUBSIDIES                                 Skills and Advanced Specialised Training terms.
Depending on the MMM classification of your          Commonwealth subsidies of up to $40,000 are
placement, GP Synergy offers between $1,900          also available for GPs to gain qualification in
and $9,500 per six months for relocation costs for   obstetrics and anaesthesia. For more information
registrars training in MMM3-7 locations including:   about these subsidies, visit the NSW RDN website.
 •   moving fees, end of lease cleaning,
     connection and disconnection fees
                                                     WORKFORCE INCENTIVES PROGRAM
 •   travel and accommodation for pre-placement      (WIP)
     interviews or accommodation site visits
                                                     WIP, delivered by the Department of Health,
                                                                                                                            RURAL GENERALIST                                        EMERGENCY COURSE AND
 •   travel to commence the placement.
                                                     provides financial incentives to medical                              EDUCATION SUBSIDIES                                         STUDY SUBSIDIES
Registrars training in MMM5-7 locations can          practitioners practicing in regional and remote
also apply for reimbursement of two return trips     communities. For more information head to WIP.
(flights/mileage) to their originating destination
within their rural support cap each term.
                                                                                                               GP SYNERGY RURAL SUPPORT CAP BY TERM AND LOCATION*
EMERGENCY COURSE AND STUDY
SUBSIDIES
                                                                                                                     MMM3                   MMM4                   MMM5                   MMM6                   MMM7
There are also subsidies for emergency courses              Access the GP Synergy registrar support
for rural GP registrars. Up to $3000 is available           and subsidy guidelines here.
towards an accredited ALS/REST course, and up to
                                                                                                                       $1,930                 $3,186                 $4,228                 $6,188                 $9,497
$1000 per StAMPS exam to participate in ACRRM
study groups.

                                                                                                               *The rural support cap varies according to the MMM classification of your placement and is subject to change.
                                                                                                               Please see Registrar Support Guidelines for full terms and conditions.

                                                                                                                                                                                                      Explore North Eastern NSW | 13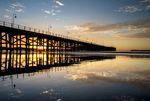 THE NEW
New England/Northwest                                                                     ENGLAND/
                                                                                          NORTHWEST
                                                                                          TRAINING
                                                                                          SUBREGION
                                                                                          The New England/Northwest subregion stretches
                                                                                          from the Queensland/NSW border in the north, to
                                                                                          Quirindi in the south.

                                                                                          TRAINING IN NEW ENGLAND/
                                                                                          NORTHWEST NSW
                                                                                          There are 15 towns across New England/
                                                                                          Northwest with accredited training facilities.
                                                                                          With more than 30 training facilities and 80 GP
                                                                                          supervisors across the subregion there are many
                                                                                          training opportunities, including five Aboriginal
                                                                                          Community Controlled Health Services offering
                                                                                          Aboriginal health training posts.

                                                                                          LIVING IN NEW ENGLAND/
                                                                                          NORTHWEST
                                                                                          The subregion is known for its great rural lifestyle. It is
                                                                                          a key area for agriculture, mining including gemstones,
                                                                                          producing gourmet food and fine wine, and tourism.
                                                                                          Aboriginal and historic heritage are recognised
                                                                                          throughout the subregion, and there are exciting
                                                                                          festivals and events throughout the year, art and             DR JAMES MARSHALL
                   Mungindi                                                               cultural experiences, and welcoming communities.
                                                                                                                                                        "I grew up on a farm near Black Mountain
                                                                                          The regional cities of Tamworth and Armidale                  just north of Armidale, so not far from
                                                                                          are the largest centres in the subregion, offering            where I'm now training in Manilla (about
                                                                                          extensive shopping, dining, and arts and cultural             160 km west of Armidale).
                                                                                          opportunities.
                                                                                                                                                        I was working in the UK helping run an
                                                                                          There is a network of airports across the subregion           international health risk management
                                                   Warialda                               making travel to Sydney and other destinations                program. After that, I retrained as a
                                                                             Glen Innes   relatively easy.                                              doctor with a view to returning to the
                                                                Inverell                                                                                country to become a rural GP.
                                         Bingara                                          Joining a sporting team, community or volunteer
                                                                                          group is a great way to get to know people. There             I think working rurally is a great
                                                                                          are sporting facilities and sporting teams catering           experience for doctors in training, as
                        Wee Waa                                             Guyra         for a myriad of sports. Whether you're interested             you develop such diverse skills which
                                                   Barraba                                in the arts, conservation or helping out in times of          are so useful to the whole community.
                              Narrabri                                                    need there are groups always happy to welcome                 As a relatively junior doctor in the
                                                                                          new members.                                                  country you get early exposure to
                                                                                                                                                        working independently and utilising
                                                      Manilla                             If you're single or have a family there are great             procedural skills which help you
                                                                                          options for living and working in New England/                develop professionally.
                                  Gunnedah                                                Northwest.
                                                                           Walcha
                                                                                                                                                        Rural communities are very welcoming
  Group A
                                                                                                                                                        and supportive, and they are really
  Group B                                                                                                                                               appreciative of the service you offer,
                                                                                                                                                        so it is rewarding as you feel you are
  Group X
                                                                                          For more information about training with GP Synergy,          contributing to something worthwhile."
                                                     Quirindi                             request a copy of our applicant pack.
 Rural (MMM 2-7)

                                                                                                                                                                  Explore North Eastern NSW | 15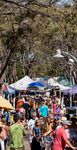 NEW ENGLAND/NORTHWEST
                         ARMIDALE                                                                   BINGARA
                        Classification: MMM3 | Group: B                                             Classification: MMM5 | Group: A

                        A beautiful city in the New England high country, Armidale is a             Once Australia's largest diamond producer, the small New England town
                        cosmopolitan university city with an active arts and cultural community.    of Bingara, is still popular for gold, gem and crystal fossicking.

                        View town profile                                                           View town profile

                                                                                                       Accredited GP facilities:
                             Accredited GP facilities:
                                                                                                         •   RaRMS Health Bingara
                              •   Armajun Aboriginal Medical Service
                              •   Armidale Medical Centre
                              •   Faulkner Street Medical Practice                                  Rural generalist/procedural opportunities
                              •   Integral Health
                              •   Rusden Street Medical Practice                                    Employment opportunities for GP registrars or rural generalists/
                              •   West Armidale Medical Centre                                      procedural GPs may be available in the following disciplines: emergency
                                                                                                    medicine, paediatrics, mental health, palliative care.

                        Rural generalist/procedural opportunities                                    GLEN INNES
                        Accredited training posts are currently available in the following          Classification: MMM4 | Group: A
                        disciplines:
                                                                                                    Glen Innes is known as Celtic Country, because of its Scottish pioneers,
                         •    anaesthetics.                                                         having one of Australia's coldest climates and its green countryside
                                                                                                    suggestive of the Scottish highlands.
                        As a regional teaching hospital, Armidale Hospital is staffed by staff
                        specialists rather than GP proceduralists or rural generalists.             View town profile
                        Employment opportunities for GP registrars or rural generalists following
                        their advanced skills training are generally limited, however employment
                        opportunities for GP registrars or rural generalists/procedural GPs may        Accredited GP facilities:
                        be available in obstetrics and gynaecology.                                      •   East Avenue Medical Centre

                                                                                                    Rural generalist/procedural opportunities

                                                                                                    Employment opportunities for GP registrars or rural generalists/
                         BARRABA                                                                   procedural GPs may be available in the following disciplines:
                                                                                                    anaesthetics, obstetrics and gynaecology, emergency medicine,
                        Classification: MMM5 | Group: B
                                                                                                    paediatrics, mental health, palliative care.
                        Located on the Manilla River, the charming town of Barraba is a great
                        base for outdoor activities including bushwalking, photography, camping
                        and 4WDing.                                                                  GUNNEDAH
                        View town profile                                                           Classification: MMM4 | Group: A

                                                                                                    Gunnedah is situated on the Liverpool Plains in Northwest NSW, the rich
                                                                                                    agricultural area inspired one of Australia's favourite poets, Dorothea
                             Accredited GP facilities:                                              Mackellar who wrote 'My Country'.

                              •   Barraba Medical Centre                                            View town profile

                                                                                                       Accredited GP facilities:
                        Rural generalist/procedural opportunities                                        •   Barber Street Surgery
                                                                                                         •   Northwest Family Medical - Gunnedah
                        Employment opportunities for GP registrars or rural generalists/
                        procedural GPs may be available in the following disciplines: emergency
                        medicine, paediatrics, mental health, palliative care.
                                                                                                    Rural generalist/procedural opportunities

                                                                                                    Employment opportunities for GP registrars or rural generalists/
                                                                                                    procedural GPs may be available in the following disciplines:
                                                                                                    anaesthetics, obstetrics and gynaecology, emergency medicine,
                                                                                                    paediatrics, mental health, palliative care.
                                                                                                                                                                               Explore North Eastern NSW | 17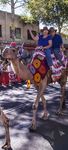 NEW ENGLAND/NORTHWEST

                         GUYRA                                                                     MOREE
                        Classification: MMM5 | Group: A                                            Classification: MMM4 | Group: A

                        As the highest town in the New England high country, Guyra is              Located in the heart of the Northern NSW wheat belt, Moree is famous
                        surrounded by natural attractions.                                         for its Artesian Aquatic Centre with its naturally hot mineral-rich waters.

                        View town profile                                                          View town profile

                           Accredited GP facilities:                                                  Accredited GP facilities:

                             •   Guyra Medical Centre                                                   •    Associate Medical Practice
                                                                                                        •    Pius X Aboriginal Medical Service

                        Rural generalist/procedural opportunities
                                                                                                   Rural generalist/procedural opportunities
                        Employment opportunities for GP registrars or rural generalists/
                        procedural GPs may be available in the following disciplines: emergency    Employment opportunities for GP registrars or rural generalists/
                        medicine, paediatrics, mental health, palliative care.                     procedural GPs may be available in the following disciplines:
                                                                                                   anaesthetics, obstetrics and gynaecology, emergency medicine,
                                                                                                   paediatrics, mental health, palliative care.
                         INVERELL
                        Classification: MMM4 | Group: A                                             NARRABRI
                        Inverell, located in an attractive valley beside the Macintyre River, is   Classification: MMM4 | Group: A
                        known as the Sapphire City because of the sapphires found throughout
                        the local area.                                                            Narrabri is set in the in the Namoi Valley and is known for rich agriculture,
                                                                                                   world-leading astronomy, spectacular wilderness and outdoor adventure.
                        View town profile
                                                                                                   View town profile

                           Accredited GP facilities:
                                                                                                      Accredited GP facilities:
                             •   Armajun Aboriginal Medical Service
                             •   Inverell Medical Centre                                                •    Bridge Medical Centre
                                                                                                        •    Namoi Medical Services

                        Rural generalist/procedural opportunities
                                                                                                   Rural generalist/procedural opportunities
                        Employment opportunities for GP registrars or rural generalists/
                        procedural GPs may be available in the following disciplines:              Employment opportunities for GP registrars or rural generalists/
                        anaesthetics, obstetrics and gynaecology, emergency medicine,              procedural GPs may be available in the following disciplines: emergency
                        paediatrics, mental health, palliative care.                               medicine, paediatrics, mental health, palliative care.

                         MANILLA
                        Classification: MMM5 | Group: B

                        Located at the junction of the Namoi and Manilla Rivers, the town of
                        Manilla has been a camping ground for Aboriginal people, a base for
                        bullock wagons and now a rural service centre for the surrounding                   DR JESSICA CHAPMAN
                        agricultural areas.
                                                                                                            "I decided on GP because I wanted to live in Tamworth,
                        View town profile                                                                   so it made sense that I was a generalist rather than a
                                                                                                            specialist. I also love the day-to-day variation that general
                                                                                                            practice will provide. In saying that my special interest is
                           Accredited GP facilities:                                                        palliative care and I plan to also practice in that area.

                             •   Rural Medical Clinic                                                       I'm looking forward to being a part of the community and
                                                                                                            building long term relationships with patients.

                                                                                                            I love living in a regional area but with the benefits of great
                        Rural generalist/procedural opportunities                                           food and culture. I like the country hospitality. I also love
                                                                                                            the events around the area."
                        Employment opportunities for GP registrars or rural generalists/
                        procedural GPs may be available in the following disciplines: emergency
                        medicine, paediatrics, mental health, palliative care.

                                                                                                                                                                                   Explore North Eastern NSW | 19
NEW ENGLAND/NORTHWEST

                         QUIRINDI                                                                   WALCHA
                        Classification: MMM5 | Group: B                                             Classification: MMM5 | Group: B

                        Located on the productive Liverpool Plains, grazing cattle, fields of       Walcha has something for everyone, it's a gateway to World Heritage
                        sunflowers, sorghum, canola, corn, lucerne and wheat, make Quirindi and     wilderness, offers fine local produce and wine, and boasts the most
                        surrounds a picturesque rural landscape.                                    public art per head of population in Australia.

                        View town profile                                                           View town profile

                             Accredited GP facilities:                                                   Accredited GP facilities:
                              •       Quirindi Health Centre                                                 •    Walcha General Practice
                              •       Walhallow Aboriginal Corporation

                                                                                                    Rural generalist/procedural opportunities
                        Rural generalist/procedural opportunities
                                                                                                    Employment opportunities for GP registrars or rural generalists/
                        Employment opportunities for GP registrars or rural generalists/
                                                                                                    procedural GPs may be available in the following disciplines: emergency
                        procedural GPs may be available in the following disciplines: emergency
                                                                                                    medicine, paediatrics, mental health, palliative care.
                        medicine, paediatrics, mental health, palliative care.

                                                                                                     WARIALDA
                         TAMWORTH                                                                  Classification: MMM5 | Group: A
                        Classification: MMM3 | Group: B                                             Located on the Fossickers Way touring route, Warialda is a great place
                                                                                                    for fossicking of sapphires, gold and other gems.
                        As the Country Music Capital of Australia, the city of Tamworth pays
                        homage to country music in many ways including being home to the            View town profile
                        Australian Country Music Hall of Fame and the Big Golden Guitar.

                        View town profile
                                                                                                       Accredited GP facilities:

                                                                                                         •       Warialda Medical Centre

                               Accredited GP facilities:
                                                                                                    Rural generalist/procedural opportunities
                                  •    Barton Lane Practice
                                  •    My GP Tamworth                                               Employment opportunities for GP registrars or rural generalists/
                                  •    NorthWest Health - East Tamworth Medical Centre              procedural GPs may be available in the following disciplines: emergency
                                  •    Peel Health Care                                             medicine, paediatrics, mental health, palliative care.
                                  •    Smith Street Practice
                                  •    Tamworth Aboriginal Medical Service
                                  •    Tamworth General Practice and Skin Cancer Clinic
                                                                                                     WEE WAA
                                                                                                    Classification: MMM5 | Group: A

                                                                                                    Wee Waa is Australia's Cotton Capital, the modern cotton growing
                        Rural generalist/procedural opportunities                                   industry was introduced to the town in 1960 and rapidly expanded.
                        Accredited training posts are currently available in the following          View town profile
                        disciplines:

                         •    anaesthetics
                         •    emergency medicine                                                       Accredited GP facilities:
                         •    obstetrics and gynaecology.
                                                                                                         •       Wee Waa Medical Centre
                        As a regional teaching hospital, Tamworth Hospital is staffed by staff
                        specialists rather than GP proceduralists or rural generalists.
                                                                                                    Rural generalist/procedural opportunities
                        Employment opportunities for GP registrars or rural generalists following
                        their advanced skills training are generally limited, however employment    Employment opportunities for GP registrars or rural generalists/
                        opportunities for GP registrars or rural generalists/procedural GPs may     procedural GPs may be available in the following disciplines: emergency
                        be available in emergency medicine.                                         medicine, paediatrics, mental health, palliative care.

                                                                                                                                                                              Explore North Eastern NSW | 21
Tweed Heads

North Coast                                                                                                                                       Murwillumbah*        Pottsville

                                                                                                                                                                      Brunswick Heads
                                                                                                                                                    Mullumbimby
                                                                                                                                                                        Byron Bay
                                                                                                                                                        Bangalow
                                                                                                                                                                       Lennox Head
                                                                                                                                                    Alstonville
                                                                                                                                      Casino

                                                                                                                                                                  Evans Head

                                                                                                                                          Maclean

                                                                                                                                                      Woolgoolga

                                                                                                                     Dorrigo
                                                                                                                                                 Toormina

THE NORTH                                           range of leisure and cultural activities, large                         Bellingen
                                                    shopping centres, and public facilities.                                               Urunga
                                                                                                                                                                                        DR PAUL LAM –
COAST TRAINING
                                                                                                                                          Nambucca Heads
                                                    Major industries are farming, logging and                                                                                           TRAINING AS A RURAL
                                                    tourism.
SUBREGION                                                                                                                                                                               GENERALIST IN
                                                                                                                                        Macksville
                                                    There is a network of airports across the                                                   South West Rocks
                                                    subregion making travel to Sydney and other                                                                                         THE NORTH COAST
                                                    destinations relatively easy.
The North Coast training subregion runs along
the coast from the Queensland/NSW border in                                                                              Kempsey                                                        SUBREGION
the north to south of Port Macquarie.               Across the subregion are many opportunities
                                                    to become part of a community, whether                                                                                              Palliative care interests me because of the
                                                    through joining sporting teams, conservation,                                                                                       tangible difference we can make to alleviate
TRAINING IN NORTH COAST                             emergency management or arts and cultural                                                                                           suffering in people with terminal illness.
There are 30 towns across the North Coast           groups.
                                                                                                                                                                                        Rural generalist training provides GPs with
subregion classified MMM3+ with accredited                                                                         Wauchope
                                                    Community and volunteer groups are always                                                                                           the skills to anticipate and deal with more
training facilities.                                                                                                                                                                    complex issues that can arise, especially in
                                                    keen to welcome newcomers.                                                        Lake Cathie                                       the context of people with terminal illness
Training opportunities in those towns are diverse
                                                    Whether you're single or have a family, there                                   Laurieton                                           who may want to die at home.
with nearly 80 training facilities and more than
                                                    are many opportunities for a balanced lifestyle
160 GP supervisors. There are seven ACCHSs                                                                                                                                              It also enables us to better support the local
                                                    in the subregion.
offering Aboriginal health training posts.                                                                                                                                              community nursing teams who play an
                                                                                                                                                                                        indispensable role in aiding families to care
LIVING IN NORTH COAST                                                                                             Group A
                                                                                                                                                                                        for their loved ones.
The North Coast subregion is known for its                                                                        Group B
                                                                                                                                                                                        I undertook my GP training in Coffs
lifestyle and mild climate.                                                                                                                                                             Harbour because of the beautiful coastline,
                                                                                                                  Group X
                                                                                                                                                                                        friendly community and the surf! I love it
Coffs Harbour and Port Macquarie are the major             For more information about training with GP Synergy,   Rural (MMM 2-7)                                                       here and would like to stay in the area when
commercial centres, with beautiful beaches, a              request a copy of our applicant pack.                                                                                        I finish training.
                                                                                                                  Urban (MMM 1)

                                                                                                                                                                                                   Explore North Eastern NSW | 23
 ALSTONVILLE                                                                BELLINGEN
Classification: MMM3 | Group: B                                             Classification: MMM5 | Group: A

Alstonville is a charming hinterland town, its location between the ocean   Fifteen minutes from the coast and surrounded by lush hills, Bellingen is
and rainforest, provides for a great lifestyle.                             known for its creative and alternative lifestyle, organic farms, and luxury
                                                                            retreats.
View town profile
                                                                            View town profile

   Accredited GP facilities:

     •   Alstonville Clinic
     •   Alstonville Medical Centre                                              Accredited GP facilities:

                                                                                  •   Bellingen Healing Centre
                                                                                  •   North Bellingen Medical Practice
Rural generalist/procedural opportunities                                         •   Three Rivers Health

The nearest hospitals to Alstonville are in Ballina and Lismore. Please
see those town profiles for rural generalist/procedural opportunities.

                                                                            Rural generalist/procedural opportunities

                                                                            Employment opportunities for GP registrars or rural generalists/
 BALLINA - TINTENBAR                                                       procedural GPs may be available in the following disciplines: emergency
Classification: MMM3 | Group: B                                             medicine, paediatrics, mental health, palliative care.

Ballina is a bustling coastal town, the smaller town of Tintenbar is an
easy drive inland from Ballina.

View town profile

   Accredited GP facilities:
                                                                             BYRON BAY
     •   Ballina West Medical Centre
     •   Bullinah AHS                                                       Classification: MMM4 | Group: B
     •   Grant Street Clinic
     •   Tintenbar Medical Centre Pty Ltd                                   Byron Bay is famed for its beautiful beaches, spectacular hinterland,
                                                                            relaxed lifestyle and creative community.

                                                                            View town profile
Rural generalist/procedural opportunities

Employment opportunities for GP registrars or rural generalists/
procedural GPs may be available in the following disciplines: emergency
medicine, paediatrics, mental health, palliative care.                           Accredited GP facilities:

                                                                                  •   Bay Centre Medical Clinic
                                                                                  •   Cape Byron Medical Centre
 BANGALOW                                                                        •   North Coast Medical Centre
                                                                                  •   The Bright Side Clinic
Classification: MMM4 | Group: B

Bangalow is a small town of Federation buildings surrounded by lush
countryside, only 20 minutes from Byron Bay and the coast.
                                                                            Rural generalist/procedural opportunities
View town profile
                                                                            Accredited training posts are currently available in the following
                                                                            disciplines:
   Accredited GP facilities:                                                 •    emergency medicine
     •   Bangalow Medical Centre                                            Byron Central Hospital is staffed by staff specialists rather than GP
                                                                            proceduralists or rural generalists. Employment opportunities for GP
                                                                            registrars or rural generalists following their advanced skills training are
Rural generalist/procedural opportunities                                   generally limited, although may occur from time to time.

The nearest hospital to Bangalow is in Byron Bay. Please see the Byron
Bay town profiles for rural generalist/procedural opportunities.
                                                                                                                                                           Explore North Eastern NSW | 25
 CASINO                                                                       DORRIGO
Classification: MMM4 | Group: A                                               Classification: MMM5 | Group: A

Located on the banks of the beautiful Richmond River, Casino is the           The small rural town of Dorrigo, an hour inland from Coffs Harbour, is
regional hub for the surrounding beef cattle industry.                        located on the spectacular Waterfall Way and surrounded by stunning
                                                                              national parks.
View town profile
                                                                              View town profile

     Accredited GP facilities:                                                     Accredited GP facilities:
      •   Bulgarr Ngaru Aboriginal Medical Corporation – Casino                     •   Dorrigo Health and Wellbeing
      •   Casino Medical Centre
      •   Maria Clinic
      •   Riverside Family Practice                                           Rural generalist/procedural opportunities

                                                                              The nearest hospital to Dorrigo is in Bellingen. Please see the Bellingen
                                                                              town profiles for rural generalist/procedural opportunities.

Rural generalist/procedural opportunities

Employment opportunities for GP registrars or rural generalists/
                                                                               EVANS HEAD
procedural GPs may be available in the following disciplines: emergency       Classification: MMM5 | Group: A
medicine, paediatrics, mental health, palliative care.
                                                                              The small town of Evans Head is a popular holiday resort located
                                                                              between the Evans River, kilometres of beaches and national parks.

                                                                              View town profile
 COFFS HARBOUR - TOORMINA
Classification: MMM3 | Group: B                                                    Accredited GP facilities:
The coastal resort town of Coffs Harbour is known for its banana                    •   Evans Head Medical Centre
plantations, mild climate, beaches and fishing. Toormina is a southern
suburb of Coffs Harbour.
                                                                              Rural generalist/procedural opportunities
View town profile
                                                                              The nearest hospital to Evans Head is in Lismore. Please see the Lismore
                                                                              town profiles for rural generalist/procedural opportunities.
     Accredited GP facilities:

      •   CHC Medical                                                          GRAFTON
      •   Coffs Central Medical Centre
      •   Coffs Medical Service                                               Classification: MMM3 | Group: A
      •   Coffs Harbour Women's Health Cenre                                  The commercial and cultural centre of the Clarence Valley, Grafton is
      •   Galambila Aboriginal Medical Service                                best known for its famous Jacaranda Festival when the city turns a
      •   Northside Health                                                    vibrant purple.
      •   Plaza Medical Centre
      •   Toormina Medical Centre                                             View town profile

                                                                                   Accredited GP facilities:
Rural generalist/procedural opportunities
                                                                                    •   Bulgarr Ngaru Medical Aboriginal Corporation
Accredited training posts are currently available in the following                  •   Grafton GP Super Clinic
disciplines:                                                                        •   Queen Street Clinic
 •    emergency medicine                                                            •   South Grafton Medical Centre
 •    obstetrics & gynaecology
 •    paediatrics
                                                                              Rural generalist/procedural opportunities
 •    palliative care
 •    surgery                                                                 Accredited training posts are currently available in the following disciplines:
As a regional teaching hospital, Coffs Harbour Hospital is staffed by staff    •    emergency medicine
specialists rather than GP proceduralists or rural generalists. Generally,     •    paediatrics.
employment opportunities for GP registrars or rural generalists/
procedural GPs following their advanced skills training are limited,          Grafton Base Hospital is generally staffed by staff specialists rather than
however employment opportunities for GP registrars or rural generalists/      GP proceduralists or rural generalists. Employment opportunities for GP
procedural GPs may occur in palliative care.                                  registrars or rural generalists following advanced skills training may be
                                                                              available in emergency medicine and paediatrics.
                                                                                                                                                                Explore North Eastern NSW | 27
 KEMPSEY                                                                     LAKE CATHIE
Classification: MMM4 | Group: A                                              Classification: MMM3 | Group: A

Located on the Macleay River, Kempsey is surrounded by a rich                The popular holiday destination of Lake Cathie, is known for its beaches,
agricultural land supporting a dairy industry. It is less than 30 minutes    surf breaks, recreational boating and surrounding natural environment.
drive from the coast.
                                                                             View town profile
View town profile

                                                                                Accredited GP facilities:
     Accredited GP facilities:
                                                                                  •   Lake Cathie Medical Centre
      •   A.B. Surgery
      •   Durri Aboriginal Corporation Medical Service
      •   Kempsey Drug and Alcohol Service
      •   Kempsey Medical Centre
      •   St Colluthus Medical Centre                                        Rural generalist/procedural opportunities

                                                                             The nearest hospital to Lake Cathie is in Port Macquarie. Please
                                                                             see the Port Macquarie town profiles for rural generalist/procedural
Rural generalist/procedural opportunities                                    opportunities.

Accredited training posts are currently available in the following
disciplines:

 •    emergency medicine
 •    obstetrics & gynaecology.
                                                                              LAURIETON - NORTH HAVEN
Kempsey District Hospital is generally staffed by staff specialists rather
than GP proceduralists or rural generalists. Employment opportunities        Classification: MMM4 | Group: A
for GP registrars or rural generalists following advanced skills training
may be available in obstetrics & gynaecology.                                Adjacent to Camden Haven Inlet, Laurieton and North Haven are great
                                                                             locations for water sports including fishing, boating, surfing, swimming
                                                                             and kayaking.

                                                                             View town profile

 KYOGLE
Classification: MMM5 | Group: A
                                                                                Accredited GP facilities:
Located on the banks of the Richmond River, Kyogle is known for its
beautiful art deco architecture and as a great base for exploring World           •   Camden Haven Medical Centre
Heritage rainforests.                                                             •   Mountview Medical Centre
                                                                                  •   Ocean Drive Family Practice
View town profile                                                                 •   Your Family Practice

     Accredited GP facilities:
                                                                             Rural generalist/procedural opportunities
      •   McKid Medical
                                                                             The nearest hospital to Laurieton and North Haven is in Port Macquarie.
                                                                             Please see the Port Macquarie town profiles for rural generalist/
                                                                             procedural opportunities.

Rural generalist/procedural opportunities

Employment opportunities for GP registrars or rural generalists/
procedural GPs may be available in the following disciplines: emergency
medicine, paediatrics, mental health, palliative care.

                                                                                                                                                         Explore North Eastern NSW | 29
 LISMORE                                                                     MACLEAN
Classification: MMM3 | Group: B                                              Classification: MMM5 | Group: A

Lismore is the cultural and economic capital of the Northern Rivers          Surrounded by undulating countryside and farmland, the fishing port of
region, located between stunning rainforests and the sea, its temperate      Maclean is located on the banks of the Clarence River.
climate provides ample opportunity for outdoor activities.
                                                                             View town profile
View town profile

                                                                                Accredited GP facilities:

                                                                                  •   Clarence Medical Centre
     Accredited GP facilities:                                                    •   Union Street Family Medical Centre
      •   Goonellabah Medical Centre
      •   Keen Street Clinic                                                 Rural generalist/procedural opportunities
      •   Lismore GP Super Clinic
      •   Rekindling the Spirit Jullums Lismore AMS                          Employment opportunities for GP registrars or rural generalists/
      •   The Lismore Clinic                                                 procedural GPs may be available in the following disciplines: emergency
                                                                             medicine, paediatrics, mental health, palliative care.

Rural generalist/procedural opportunities                                     MULLUMBIMBY - BRUNSWICK HEADS -
                                                                             OCEAN SHORES
Accredited training posts are currently available in the following
disciplines:                                                                 Classification: MMM5 | Group: B

 •    anaesthesia                                                            Sub-tropical Mullumbimby is known for its laid-back, alternative lifestyle.
 •    emergency medicine                                                     The nearby coastal towns of Brunswick Heads and Ocean Shores are
 •    mental health                                                          within easy reach of Mullumbimby.
 •    obstetrics & gynaecology
 •    palliative care.                                                       View town profile

As a regional teaching hospital, Lismore Base Hospital is staffed by staff
specialists rather than GP proceduralists or rural generalists. Generally,      Accredited GP facilities:
employment opportunities for GP registrars or rural generalists/
procedural GPs following their advanced skills training are limited,              •   Brunswick Heads Medical Centre
however employment opportunities may occur in palliative care.                    •   Mullumbimby Medical Centre
                                                                                  •   Meadows Medical Centre
                                                                                  •   Ocean Shores Medical Centre

                                                                             Rural generalist/procedural opportunities
 MACKSVILLE                                                                 The nearest hospital to Mullumbimby, Brunswick Heads and Ocean
                                                                             Shores is in Byron Bay. Please see the Byron Bay town profiles for rural
Classification: MMM4 | Group: A
                                                                             generalist/procedural opportunities.
Macksville is a small riverside town on the beautiful Nambucca River,
apart from fishing and oyster-farming, the surrounding areas are known
for bananas and other tropical fruits, vegetables, grazing, dairying, and     NAMBUCCA HEADS - VALLA BEACH
timber.
                                                                             Classification: MMM4 | Group: A
View town profile
                                                                             Nambucca Heads is a coastal town at the mouth of the Nambucca River,
                                                                             popular as a holiday destination. The smaller neraby town of Valla Beach
                                                                             is well known for its beautiful beaches and resident dolphins.

     Accredited GP facilities:                                               View town profile

      •   Star Street Medical Centre
                                                                                Accredited GP facilities:

                                                                                  •   Peachtree Medical Centre
                                                                                  •   Valla Beach Health
Rural generalist/procedural opportunities

Employment opportunities for GP registrars or rural generalists/
                                                                             Rural generalist/procedural opportunities
procedural GPs may be available in the following disciplines:
anaesthesia, emergency medicine, paediatrics, mental health, palliative      The nearest hospital to Nambucca Heads and Valla Beach is in
care.                                                                        Macksville. Please see the Macksville town profiles for rural generalist/
                                                                             procedural opportunities.
                                                                                                                                                           Explore North Eastern NSW | 31
 PORT MACQUARIE                                                             URUNGA
Classification: MMM3 | Group: B                                             Classification: MMM5 | Group: A

This popular holiday destination boasts a great year-round climate for      The small township of Urunga is located at the ocean junction of the
enjoying the adjacent Hastings River estuary and ocean beaches.             Bellnger and Kalang Rivers. It's location off the Pacific Highway, and low
                                                                            level of development give it a quiet and unhurried feeling.
View town profile
                                                                            View town profile

     Accredited GP facilities:
                                                                               Accredited GP facilities:
      •   Clifton Medical Centre
      •   Five Star Medical Centre                                               •   Urunga Medical Centre
      •   Flynns Beach Medical Centre
      •   Focus Medical Centre
      •   Greenmeadows Medical                                              Rural generalist/procedural opportunities
      •   Port Family Practice
      •   Port Macquarie GP Super Clinic                                    The nearest hospital to Urunga is in Coffs Harbour. Please see the Coffs
      •   Port Macquarie Medical and Dental Clinic                          Harbour town profiles for rural generalist/procedural opportunities.
      •   Port Macquarie Skin Cancer Clinic
      •   Port Skin Clinic
      •   The Good Shepard Medical and Dental Centre
      •   The Grange Family Medical Centre                                   WAUCHOPE
      •   Westside Medical Centre
                                                                            Classification: MMM3 | Group: B
      •   Werin Medical Clinic
                                                                            On the banks of the beautiful Hastings River and surrounded by national
                                                                            parks and state forests, Wauchope is known for its past as a logging
Rural generalist/procedural opportunities                                   town.

Accredited training posts are currently available in the following          View town profile
disciplines:

 •    emergency medicine                                                       Accredited GP facilities:
 •    obstetrics & gynaecology
 •    paediatrics.                                                               •   Hastings Medical Centre
                                                                                 •   Wauchope Quality Healthcare – Campbell Street
As a regional teaching hospital, Port Macquarie Base Hospital is staffed
by staff specialists rather than GP proceduralists or rural generalists.
Employment opportunities for GP registrars or rural generalists/
procedural GPs following their advanced skills training are limited but     Rural generalist/procedural opportunities
may occur from time to time.
                                                                            Employment opportunities for GP registrars or rural generalists/
                                                                            procedural GPs may be available in the following disciplines: emergency
                                                                            medicine, paediatrics, mental health, palliative care.

 SOUTH WEST ROCKS
Classification: MMM4 | Group: B                                              WOOLGOOLGA
South West Rocks is a small coastal town adjacent to the Macleay River      Classification: MMM3 | Group: B
mouth, it is surrounded by natural beauty and has an interesting colonial
heritage.                                                                   The coastal town of Woolgoolga is known for its beaches, whale
                                                                            watching and views of the stunning Solitary Islands. It is also known for
View town profile                                                           its Sikh temples and large Sikh population.

                                                                            View town profile

     Accredited GP facilities:

      •   Mitchell Street General Practice                                     Accredited GP facilities:
      •   Seascape Medical Centre
      •   Trial Bay Family Practice                                              •   Beach Street Family Practice

                                                                            Rural generalist/procedural opportunities
Rural generalist/procedural opportunities
                                                                            The nearest hospital to Woolgoolga is in Coffs Harbour. Please see the
The nearest hospital to South West Rocks is in Kempsey. Please see the
                                                                            Coffs Harbour town profiles for rural generalist/procedural opportunities.
Kempsey town profiles for rural generalist/procedural opportunities.
                                                                                                                                                         Explore North Eastern NSW | 33
THE HUNTER,
Hunter, Manning and                                                                                              MANNING AND
Central Coast                                                                                                    CENTRAL COAST
                                                                                                                 TRAINING
                                                                                                                 SUBREGION
                                                                                                                 The Hunter, Manning and Central Coast training
                                                                                                                 subregion runs along the coast from just north of
                                                                                                                 Sydney to north of Forster and inland to include
                                                                                                                 Scone and Muswellbrook.

                                                                                                                 TRAINING IN HUNTER, MANNING
                                                                                                                 AND CENTRAL COAST
                                                                                                                 There are 15 towns across the Hunter, Manning
                                                                                                                 and Central Coast subregion classified MMM3+
                                                                                                                 with accredited training facilities.

                                                                                                                 Training opportunities in those towns are diverse
                                                                                                                 with nearly 30 training facilities and more than 60
                                                                                                                 GP supervisors. There are four ACCHSs offering
                                                                                                                 Aboriginal health training posts.

                                                                                                                 LIVING IN HUNTER, MANNING AND
                                                                                                                 CENTRAL COAST
                                                                                                                 The Hunter, Manning and Central Coast subregion
                                                                                                                 is known for its wineries and coal industry.

                                                                                                                 Newcastle, the second largest city in NSW is the
                                                                                                                 major commercial centre, set on the coast it has all    DR KATHLEEN
                                                                                  Wingham
                                                                                                                 the facilities of a large city. The Port of Newcastle
                                                                                                                 is a major export hub, and the city is surrounded by
                                                                                                                                                                         WILD – ACADEMIC
                                                                                                                 beautiful beaches.                                      REGISTRAR
                        Scone                                    Gloucester                                      Major industries are viticulture, mining and tourism.   I enjoyed everything too much to pick just
                                                                                                                                                                         one facet of medicine to focus on for the
                                                                                                  Tuncurry       The road network and two airports in the subregion      next 30 years of my life, so I decided to
                                                                                                       Forster   make travel to Sydney and other destinations            become a GP.
                   Muswellbrook
                                                                                                                 relatively easy.
                                                                                                                                                                         The opportunity to look deeply into a topic
                                                         Dungog               Stroud                             If training in the subregion there are opportunities    I'm passionate about and develop a deeper
                                                                                                                 to fit in, whether through joining sporting teams,      understanding of research skills attracted
                                  Singleton                                                                      conservation, emergency management or arts and          me to undertake an academic component
                                                                                                                 cultural groups. Groups welcome newcomers.              to my training.
                                        Branxton
                                                                                                                 There are many opportunities for a balanced             I'm surveying GP attitudes towards
                                                           Maitland                                              lifestyle in the subregion, whether you're single or    environmental sustainability in general
                                                                                       Port Stephens
                                                                                                                 have a family.                                          practices and barriers perceived towards
                                         Cessnock
                                                                                                                                                                         improvement.
                                                    Toronto                                                                                                              I think the profession is richer for having
 Group A
                                              Morisset
                                                                 Belmont                                                                                                 an evidence base that's specific to general
 Group B                                                                                                                                                                 practice, and that's only going to happen if
                                                                                                                                                                         GPs conduct research. I'm enjoying gaining
 Group X                                      Wyong                                                              For more information about training with GP Synergy,    an appreciation for this aspect of medicine.
                                                                                                                 request a copy of our applicant pack.
 Rural (MMM 2-7)
                                        Gosford
                                                      Terrigal
 Urban (MMM 1)
                                                   Woy Woy
                                    Umina Beach
                                                                                                                                                                                    Explore North Eastern NSW | 35
 CESSNOCK                                                                  GLOUCESTER
Classification: MMM3 | Group: A                                            Classification: MMM5 | Group: A

Cessnock is the gateway to the Hunter Valley, the oldest wine growing      Gloucester is a pretty country town adjacent to the World Heritage listed
region in Australia.                                                       Barrington Tops National Park.

View town profile                                                          View town profile

   Accredited GP facilities:                                                  Accredited GP facilities:
     •   Cessnock General Practice                                              •   Gloucester MediCo
     •   Cessnock Community Healthcare                                          •   Gloucester Primary Care Clinic
     •   Cumberland Street Clinic

                                                                           Rural generalist/procedural opportunities
Rural generalist/procedural opportunities
                                                                           Employment opportunities for GP registrars or rural generalists/
Employment opportunities for GP registrars or rural generalists/
                                                                           procedural GPs may be available in the following disciplines:
procedural GPs may be available in the following disciplines: emergency
                                                                           anaesthesia, emergency medicine, paediatrics, mental health, palliative
medicine, paediatrics, mental health, palliative care, anaesthesia (very
                                                                           care, obstetrics.
limited opportunities).

 DUNGOG                                                                    MUSWELLBROOK
Classification: MMM5 | Group: A                                            Classification: MMM4 | Group: A

Dungog is a beautiful country town with views of rolling hills and the     Muswellbrook is a vibrant country town surrounded by vineyards and
nearby Williams River.                                                     horse studs.

View town profile                                                          View town profile

   Accredited GP facilities:                                                  Accredited GP facilities:
     •   The Medical Practice – Dungog                                          •   Brook Medical Centre
     •   Primary Care Clinic, Emergency Dept Dungog Hospital

                                                                           Rural generalist/procedural opportunities
Rural generalist/procedural opportunities
                                                                           Employment opportunities for GP registrars or rural generalists/
Employment opportunities for GP registrars or rural generalists/
                                                                           procedural GPs may be available in the following disciplines: emergency
procedural GPs may be available in the following disciplines: emergency
                                                                           medicine, paediatrics, mental health, palliative care, anaesthesia,
medicine, paediatrics, mental health, palliative care.
                                                                           obstetrics and gynaecology.

 FORSTER – TUNCURRY
                                                                            NELSON BAY - SHOAL BAY – SALAMANDER BAY
Classification: MMM3 | Group: B
                                                                           Classification: MMM4 | Group: B
The coastal towns of Forster and Tuncurry are part of the Great Lakes
District of the NSW Mid North Coast, they are located on either side of    Nelson Bay, Shoal Bay and Salamander Bay are major holiday
the entrance of Wallis Lake, and joined by a large bridge.                 destinations located on beautiful Port Stephens.

View town profile                                                          View town profile

   Accredited GP facilities:                                                  Accredited GP facilities:
     •   Access Health Care – Tuncurry                                          •   Bay Doctors and Skin Cancer Clinic
     •   Forster Tuncurry Medical Centre                                        •   Nelson Plaza Clinic
     •   Tobwabba AMS                                                           •   Providence Medical Shoal Bay
     •   Tuncurry Medical Centre
     •   Wallis Street Medical Centre
                                                                           Rural generalist/procedural opportunities
Rural generalist/procedural opportunities                                  Employment opportunities for GP registrars or rural generalists/
                                                                           procedural GPs may be available in the following disciplines: emergency
The nearest hospital to Forster and Tuncurry is in Taree. Please see the
                                                                           medicine, paediatrics, mental health, palliative care.
Taree town profiles for rural generalist/procedural opportunities.
                                                                                                                                                       Explore North Eastern NSW | 37
 SCONE                                                                        TANILBA BAY
Classification: MMM4 | Group: A                                               Classification: MMM5 | Group: B

Scone is known as the 'Horse Capital of Australia', it is home to world-      Tanilba Bay is a small coastal community on the Port Stephens
class thoroughbred breeders and many equine events.                           peninsula.

View town profile                                                             View town profile

   Accredited GP facilities:

     •   Scone Medical Practice                                                    Accredited GP facilities:

                                                                                    •   Tilligerry Medical Practice
Rural generalist/procedural opportunities

Employment opportunities for GP registrars or rural generalists/
procedural GPs may be available in the following disciplines: emergency
                                                                              Rural generalist/procedural opportunities
medicine, anaesthesia, obstetrics & gynaecology, paediatrics, mental
health, palliative care.                                                      The nearest hospital to Tanilba Bay is in Nelson Bay. Please see the
                                                                              Nelson Bay town profiles for rural generalist/procedural opportunities.

 SINGLETON
Classification: MMM4 | Group: B

Singleton is a vibrant and diverse riverside town, located at the centre of
the Hunter Valley wine region.                                                 TAREE – WINGHAM
View town profile                                                             Classification: MMM3 | Group: A

                                                                              Taree and Wingham are within 15 minutes' drive of each other, both are
                                                                              located on the Manning River and surrounded by rich, rural farmland.
   Accredited GP facilities:
                                                                              View town profile
     •   Burdekin Park Medical Centre
     •   Raworth Medical
     •   Singleton Heights Medical Practice

                                                                                   Accredited GP facilities:
Rural generalist/procedural opportunities
                                                                                    •   Access Health Care – Taree
Employment opportunities for GP registrars or rural generalists/                    •   Biripi Aboriginal Medical Centre
procedural GPs may be available in the following disciplines:                       •   HealthHub Taree
anaesthesia, emergency medicine, paediatrics, mental health, palliative             •   Manning Valley Medical
care, obstetrics and gynaecology.                                                   •   Taree Medical Centre
                                                                                    •   Wynter Street Medical Centre
                                                                                    •   Wingham Family Health Clinic
                                                                                    •   Wingham Wellbeing
 STROUD
Classification: MMM5 | Group: B

Nestled in the green Karuah Valley, Stroud is classified by the National
Trust due to its convict-era buildings.                                       Rural generalist/procedural opportunities

View town profile                                                             Accredited training posts are currently available in the following
                                                                              disciplines:

                                                                               •    anaesthesia
   Accredited GP facilities:                                                   •    emergency medicine
                                                                               •    obstetrics & gynaecology
     •   Stroud MediCo
                                                                               •    paediatrics.

                                                                              As a regional teaching hospital, Manning Base Hospital is staffed by
Rural generalist/procedural opportunities                                     staff specialists rather than GP proceduralists or rural generalists.
                                                                              Employment opportunities for GP registrars or rural generalists/
The nearest hospital to Stroud is in Dungog. Please see the Dungog town       procedural GPs following their advanced skills training are limited but
profiles for rural generalist/procedural opportunities.                       may occur from time to time.

                                                                                                                                                        Explore North Eastern NSW | 39
GP SYNERGY
P 1300 477 963
E applicant@gpsynergy.com.au
W gpsynergy.com.au

Suites W2C1 and W2C2, Level 2, Building 2, 75
O'Riordan Street, Sydney Corporate Park, Alexandria

ABN 62 009 141 689

GP Synergy is funded by the Department of Health to
deliver the AGPT programme.

This work is licensed under a Creative Commons Attribution-NonCommercial-NoD-
erivatives 4.0 International License. To view a copy of this license, visit https://cre-
ativecommons.org/licenses/by-nc-nd/4.0/.