From the Principal, Mr Cameron Herbert - St Paul's Anglican ...
Page content transcription
If your browser does not render page correctly, please read the page content below

Warragul Campus                             NEWSLETTER | SEMESTER 1, 2020

From the Principal, Mr Cameron Herbert
Welcome to 2020
The commencement of the 2020 school year is rapidly approaching, and we look forward to having students commence
on Friday 31 January. In addition to welcoming a large number of new students to St Paul's in 2020, we also look
forward to welcoming the following new staff members.

New Staff
Traralgon Junior School                                           Warragul Secondary School
Jayne Alexander – Classroom Support Prep W                        Lynton Allan – Chaplaincy
Tracey King – Head of Junior School                               Kelly Bailey – English
Kate McCulley – Early Learning Teacher                            Jacqui Bennett – Mathematics/Science
                                                                  Michala Chapman – Mathematics
Traralgon Secondary School                                        Stephanie Cuschieri – French
Saskia Eenjes – Sport Trainee                                     Kathleen Dauguet – French/Head of Faculty
Rachael Langley – Enrolments Officer                              Nova Doherty – Visual Arts/Head of Faculty
Ann-Mary Ryan – English                                           Liam Giliam – Sports Trainee
Garry Williams – Mathematics                                      Brad Graham – IT Trainee
Annette Young – Science                                           Thomas Hardy – English
                                                                  Evan Ipsen – Mathematics
Warragul Junior School                                            Jan Park – Commerce/Humanities
Kate Daniel – Prep                                                Caitlin Powell – Visual Arts
Kate Prestidge – Classroom Support                                Tara Russell – Thinking and Learning
Sheree Rees – Co-Educator ELC                                     Dean Spalding – Christian Studies/Mathematics
Brydie Farrell – Administration Trainee                           Carmel Walton – Dance/Drama
                                                                  Campbell Wilcock – Administration Trainee
Whole School                                                      Alice Zanella – Commerce/Humanities
Ben Sim – Academy of Music Coordinator

School Captains 2020

Although it was announced at the Warragul Secondary School Presentation Assembly last year, it is important that our
whole school community knows that the St Paul's School Captains for 2020 are Rachel Jennings and James Gourley.
Our Deputy Captains are Eliza Greenall and Nixon Hall. We are thrilled with their appointments, from a very competitive
field of their peers, and wish them every success in their new roles. They, and other whole school leaders, will be
inducted into their positions at the Whole School Welcome Assembly on Tuesday 4 February.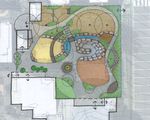 VCE Results 2019
It is with great pleasure that we congratulate the entire class of 2019 on their VCE results.

The 2019 Dux of St Paul's Anglican Grammar School wishes to remain anonymous. The highest ATAR scored was 99.5.
Sarah Blyth of Warragul South scored 98.95. Close behind her were Annie Guo of Moe on 98.5, Lachlan Martino of
Traralgon on 98.25 and Kaveesha Jayasuriya of Traralgon on 98.15.

Other very high achievers included: Finn Colman of Traralgon on 97.7, Georgia Hughes of Traralgon on 97.65, Macy
Austin of Glengarry on 95.95, Cleo Seinen of Drouin on 95.8, Lydia Reiske of Yinnar on 95.6, Paige Blyth of Warragul
South on 95.45, Emma Wong of Yarragon South on 94.9, Claire Coots of Trafalgar on 94.85, Jonathan Charles of Warragul
on 94.75, Chloe Majstorovic of Yarragon on 94.65, Sara Jovanovic of Berwick on 94.3, Samuel Schreyer of Warragul
on 93.35, Sienna Vanderzalm of Warragul on 93.15, Ella Attard of Neerim East on 92.35, Kelsey Hollier of Yarragon on
91.85, Alexandra Elder-Hackford of Warragul on 91.15 and Lucy Hill of Berwick on 90.5.

Amongst the year level are a number of inspiring success stories from students whose hard work and perseverance
have enabled them to exceed their own expectations.

In all 11% of students achieved an ATAR over 95 and 22% of students achieved an ATAR over 90.
The percentage of students who achieved an ATAR of over 80 was an impressive 48%, placing them in the top 20% of
the state. 85% of students achieved an ATAR over 50.

We wish them all the very best for the exciting futures they have ahead of them.

From the Deputy Principal, Ms Donna Sweeney
I extend a very warm welcome to all families to the 2020 school year. As is customary at this time of year there are
several reminders, regarding procedures and compliance matters, that we need to bring to your attention.

Anaphylaxis and Asthma
It is timely to remind all school families of our need to be allergy aware when packing school snacks and lunches.
We have several students across the School for whom contact with a known allergen can have dire consequences.

Anaphylaxis is a severe allergic reaction that is potentially life threatening. Common allergens include (but are not
limited to) nuts, eggs and shellfish. The School requests that parents, students and members of staff do not provide
foods with known allergens for consumption at school. The school canteen will not use, provide, nor prepare foods
containing known allergens for consumption or use at school, but may stock those labelled "may contain traces of
nuts". Where necessary, the Head of School will inform families of any other foods which may not be brought to school.

The School's policy and procedures for the management of students with anaphylaxis and asthma is available on
MyStPauls.

Parents of children who have been diagnosed with anaphylaxis or asthma are reminded that they are obligated to
provide the School with an accurate and updated Action Plan each year. Students will not be able to attend school
unless these documents are up to date. The School has a legal and moral obligation to keep the students safe and
parent cooperation is vital to ensure that this duty of care can be fulfilled.

 Warragul Campus | 150 Bowen Street, Warragul VIC 3820                                                     Page | 2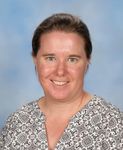 Panadol and Nurofen (Analgesics) Administration Change
Just a reminder that the School can no longer administer analgesics to students during the school day, despite parental
permission. As has been previously communicated, there is concern that doing so may mask underlying symptoms that
are then not addressed. When it comes to students being away on school camps or overseas tours, parents are asked
to supply analgesics and any other medication to be taken, in a labelled zip lock bag with administration advice from
their family doctor included. We apologise for any inconvenience but, as always, student safety is our first concern.

SMS Absence Notifications
Please ensure you notify the School if your child/ren are going to be absent from school. SMS absence notifications
to parents or guardians are now being used across all campuses. If there is an unexplained absence, all mobile phone
numbers listed on the school database (unless we have been otherwise instructed) will receive an SMS notification.
If you have called the School on the morning of the absence, sent a note earlier or your child is on an excursion or camp
you should not receive an SMS. We appreciate your assistance in making sure that our attendance data is accurate
and also ask that when you notify the School that your child is absent that a reason is provided (for example, illness,
appointment, etc).

Code Red Fire Danger Rating and School Closure Policy
It is that time of year when we need to draw the attention of all school families to our Code Red Fire Danger Rating and
School Closure Policy.

Although our school is not listed as being at the greatest risk of bushfires, our students and staff travel from many rural
areas within Gippsland which could (and have in the past) been significantly impacted by bushfires.

Should a Code Red Fire Danger rating be posted by the Emergency Management Commissioner, St Paul's Anglican
Grammar School will close both campuses for the day, in order to keep students and staff off the roads.

Families will be provided with as much notice as possible of a planned closure. The final decision to close the School will
be confirmed no later than 1:00 pm the day before the planned closure. The School will communicate the details of the
closure to our community via SMS, email and Facebook. However, if unexpected weather patterns are experienced,
closures may happen at short notice.

To avoid confusion, once the decision to close has been confirmed, there will be no change – regardless of improvements
to the weather conditions the following afternoon or overnight.

Please take some time to read the full policy which can be found under 'Parent Resources/Policies' on MyStPauls
(https://my.stpaulsags.vic.edu.au/homepage/6586). We certainly hope that it will not be needed again this year but
it is always best to be prepared.

Child Safe School
St Paul's takes matters of child safety very seriously. In keeping with the requirements of Ministerial Order 870, all
adults (over 18) who have contact with our students must undergo Child Safe training (online and takes approximately
45 minutes) as well as hold a current Working with Children Check or equivalent.

All teaching and non-teaching staff have completed their training and assessment and any parent or community
member who has or is likely to have direct contact with our students must also undergo the training. This requirement
applies to coaches, classroom helpers, those assisting with excursions, camps, sport, special celebrations and the like.
In addition, adults assisting in Junior School classrooms must also attend a short Parent Helper session and Heads of
School will communicate when these will take place.

 Warragul Campus | 150 Bowen Street, Warragul VIC 3820                                                          Page | 3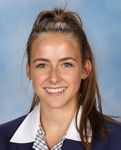 Parent volunteers only have to complete these requirements once and, when completed, a record is added to our volunteer
registers. Parents will not be able to volunteer at any school event, nor assist in classrooms or with excursions or host exchange
students, until they have successfully completed these requirements.

We value your involvement with our school and hope that the additional expectation will not deter you. I am sure that you
will agree that in the end, making sure that we are a child safe school is well worth the additional effort. Should you wish to
complete the online modules, please email Carol Reid on creid@stpaulsags.vic.edu.au

Our Child Safety Code of Conduct
We would also like to remind you of the Child Safety Code of Conduct by which all adults in the school community are
bound. This document, and other Child Safety Policies, can be accessed on the parent policies page of MyStPauls.

The Child Safety Code of Conduct outlines appropriate standards of behaviour for all adults towards students.
The Code serves to protect students, reduce any opportunities for abuse or harm to occur, and promote child safety
in the School environment. It provides guidance on how to best support students and how to avoid or better manage
difficult situations. Where a staff member breaches the Code, St Paul's Anglican Grammar School may take disciplinary
action, including in the case of serious breaches, summary dismissal.

St Paul's Anglican Grammar School has the following expectations of behaviours and boundaries for all adults interacting
with students within our school community. This includes all teaching staff, non-teaching staff, Board Directors,
volunteers (direct and indirect), third party contractors, external education providers and parents/carers.

The School's Board has endorsed this Child Safety Code of Conduct.

Do:
      •   Behave as a positive role model to students.
      •   Promote the safety, welfare and wellbeing of students.
      •   Be vigilant and proactive with regard to student safety and child protection issues.
      •   Provide age appropriate supervision for students.
      •   Comply with guidelines published by the School with respect to child protection.
      •   Treat all students with respect.
      •   Promote the safety, participation and empowerment of students with a disability.
      •   Promote the cultural safety, participation and empowerment of linguistically and culturally diverse students.
      •   Use positive and affirming language towards students.
      •   Encourage students to 'have a say' and then listen to them with respect.
      •   Respect cultural, religious and political differences.
      •   Help provide an open, safe and supportive environment for all students to interact, and socialise.
      •   Intervene when students are engaging in inappropriate bullying behaviour towards others or acting in a
          humiliating or vilifying way.
      •   Report any breaches of this Child Safety Code of Conduct.
      •   Report concerns about child safety to one of the School's Child Protection Officers and ensure that your legal
          obligations to report allegations externally are met.
      •   Where an allegation of child abuse is made, ensure as quickly as possible that the student involved is safe.
      •   Call the Police on 000 if you have immediate concerns for a student's safety.
      •   Respect the privacy of students and their families and only disclose information to people who have a need to
          know.

 Warragul Campus | 150 Bowen Street, Warragul VIC 3820                                                                Page | 4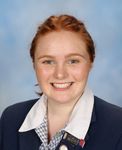 Do not:
   • Engage in any form of inappropriate behaviour towards students or expose students to such behaviour.
   • Use prejudice, oppressive behaviour or inappropriate language with students.
   • Express personal views on cultures, race or sexuality in the presence of students or discriminate against any
        student based on culture, race, ethnicity or disability.
   • Engage in open discussions of an adult nature in the presence of students.
   • Engage in any form of sexual conduct with a student including making sexually suggestive comments and
        sharing sexually suggestive material.
   • Engage in inappropriate or unnecessary physical conduct or behaviours including doing things of a personal
        nature that a student can do for themselves, such as toileting or changing clothes.
   • Engage in any form of physical violence towards a student including inappropriate rough physical play.
   • Use physical means or corporal punishment to discipline or control a student.
   • Engage in any form of behaviour that has the potential to cause a student serious emotional or psychological
        harm.
   • Develop 'special' relationships with students that could be seen as favouritism (for example, the offering of
        gifts or special treatment for specific students).
   • Engage in undisclosed private meetings with a student that is not your own child.
   • Engage in meetings with a child that is not your own, outside of school hours and without permission from the
        School and the child's parent.
   • Engage in inappropriate personal communications with a student through any medium, including any online
        contact or interactions with a student.
   • Take or publish (including online) photos, movies or recordings of a student without parental/carer consent.
   • Post online any information about a student that may identify them such as their full name, age, email address,
        telephone number, residence, school, or details of a club or group they may attend.
   • Ignore or disregard any suspected or disclosed child abuse.

Our Child Protection Program includes a Staff and Student Professional Boundaries Policy that provides detailed
guidance for all staff and volunteers on how to maintain professional boundaries between students and adults at
St Paul's Anglican Grammar School.

Changes to the appearance of MyStPauls
MyStPauls has undergone a slight change in appearance for parents from mid-December 2019. The main aim of this
change is to ensure that MyStPauls is as easy to use as possible on mobile devices, which according to usage statistics
is the way that most parents access the platform. This change is in response to recent survey feedback received from
parents at our Junior Schools about the usability of MyStPauls.

MyStPauls app and usability

The School is also responding to the 2019 Junior School MyStPauls Parent Survey feedback by phasing out the MyStPauls
app by mid-2020. Many parents expressed frustration with the app and as it was provided by an outside company
using a template, the School had no way to make any of the improvements suggested by parents.

The best way to access MyStPauls via mobile in the future will be at https://my.stpaulsags.vic.edu.au using a phone
browser. This version of MyStPauls has all the features that were in the app in a slightly different format. However,
using a laptop, computer or tablet will provide the best viewing experience of MyStPauls, if you have access to them.
The School's IT department is available to help any parents who may need it to access MyStPauls via a mobile browser
once the app disappears.

 Warragul Campus | 150 Bowen Street, Warragul VIC 3820                                                      Page | 5
School Improvement Initiatives and Professional Learning
In line with our continuous improvement agenda at St Paul's we aim to further improve our performance in different
areas each year. Our 2020 School Improvement Plans fall into the following broad areas of focus across the school:

    •   Junior School focus on spelling improvement, with action research to be undertaken.
    •   Continued Junior School STEM unit and teacher skill development.
    •   Complete online assessment and reporting in the Junior Schools (for the provision of 'real-time' feedback to
        parents/students).
    •   The development of rubrics to convey more visual displays of student progress in the Junior Schools.
    •   Continued focus on developing students' intrinsic motivation for learning.
    •   High impact teaching strategies and the use of evidence to evaluate student growth at secondary level.
    •   Further development of student wellbeing and cybersafety curriculum across the school.

2020 will certainly be another busy year for our staff.

EXCITING NEW INITIATIVE – Year 7 Coding Classes in 2020 with CS in Schools
St Paul's recently joined RMIT University's CS in Schools program to develop teacher digital technology skills. By 2022, an
additional 81,000 workers will be required in the Australian IT sector. By working with CS in Schools, we are committed
to building a world-class digital technology program that develops these skills in our students.

CS in Schools offers a unique model that pairs an industry professional with secondary teachers and brings an industry
professional into the classroom. Throughout the year, all Year 7 classes will undertake coding lessons for a double
period a week for a term. During this time they will learn the basics of coding and write their own code with continuous
feedback and support.

At the Traralgon Secondary School, Mr Chris Ambrozy and Mrs Jennifer Witney are joining the program this year with
their Year 7 students and support from the recently retired Mr Stephen Klemke who has a background in IT and coding.
At the Warragul Secondary School, Mr Matthew Shearing, Ms Ann Fabijanksa and Mrs Merryn Finlayson are joining the
program and will be supported by Mr Zach Wingrave, an IT industry graduate.

The teachers attended a training workshop in November, where they worked with over 70 other teachers and volunteers
to get ready for the program.

Over 160 Year 7 students will be taught coding as part of the CS in Schools program at St Paul's Anglican Grammar
School this year.

Co-founder and CEO Professor Hugh Williams is a former Google executive and was recently featured in The Australian
newspaper. The other co-founders are Selina Williams and Kristy Kendall. Selina has a background in computing, and
Kristy is the Principal of Toorak College and a former Head of Campus at Haileybury.

Developing digital technology skills in our teachers and students is an important part of a well-rounded education at St
Paul's, and we are excited to be partnering with RMIT University, CS in Schools, and embedding industry professionals
in our classrooms.

We are looking forward to working closely with the program in 2020.

 Warragul Campus | 150 Bowen Street, Warragul VIC 3820                                                          Page | 6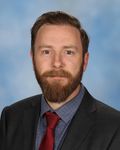 From the Business Manager, Mrs Leah Young
Building and Facility Developments
The 2020 Budget is focused on providing funding for major capital works, ICT, refurbishments, as well as maintenance,
landscaping and equipment.

Warragul Junior School – New Classroom Complex

Late last year we received advice from the Minister of Education, The Hon James Merlino MP, that our application for a
grant under the 2019–2020 Non-Government Schools Capital Fund had been successful for an amount of $2M.

This grant, along with a contribution from the School's Building Fund, will be used to construct a new building
incorporating an Administration/Reception area, student services, toilet amenities, five classrooms and smaller break-
out rooms as well as a staffroom. This new two storey building will be constructed where the current Year 1 and Year
3F building is located and will create a new entry to the Warragul Junior School with the top floor adjacent to and
connected by a walkway to the Prep and Year 3C building.

 Warragul Campus | 150 Bowen Street, Warragul VIC 3820                                                     Page | 7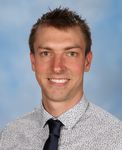 Traralgon Junior School – ELC Playground

The School has recently been advised that the Traralgon Junior School Early Learning Centre has been successful in
receiving a grant of $200K under the Victorian Government's Inclusive Kindergarten Facilities Program Buildings and
Playgrounds. This playground redevelopment will allow our students to experience a play area founded on allowing
exploration through play in a natural environment, "loose play" and an opportunity to collaborate, gather, socialise
with other children, teachers, parents and the community. The design encourages children of all abilities to use their
imagination and explore the outdoor play areas.

                                   New Musical Instruments for the Academy of Music

                                   The School has recently purchased a significant number of musical instruments to
                                   support the development of growing ensembles and orchestras at both campuses.
                                   These instruments will be available for use by students in the new Academy of
                                   Music as well as part of the Performing Arts curriculum.

 Warragul Campus | 150 Bowen Street, Warragul VIC 3820                                                     Page | 8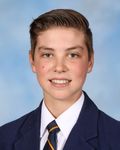 From the Director of Information Services, Mr David Cope
The Christmas break has flown by for the Information Services team who have been busy setting up for the new school
year.

Significant numbers of new student and staff laptops have been readied for school use. Most models now feature
touch screen and tablet (pen) input functionality, which along with updated releases of the Adobe Creative Cloud and
Microsoft Office 365 software, are being utilised in creative ways by staff and students alike.

Over 20 classrooms had their projector and audio-visual equipment refreshed. New projectors, LCD screens and
Interactive Whiteboards have all been installed.

The network and security systems were also upgraded by the installation of a much improved firewall. This has
significantly improved the school's security and gives IT Administrators much better visibility into network intrusion
attempts. The new firewall also allows better segregation of services. This should improve cross-campus connections
for bandwidth heavy applications, such as video conferencing.

The Library team are again looking forward to supporting students on their academic journey. Over the break, the
Library team have continued to develop their systems and processes. Work has been completed on a reconfiguration of
the ClickView Media and Oliver Library systems. Both have migrated to an online presence which reduces the demand
on local server and network resources.

For 2020, our Libraries continue to expand their offerings. With the addition of Britannica School, access to
comprehensive online research resources have improved across a broad range of topics. Increased use of eBooks
through the Wheelers platform are yet another of the initiatives which expand the available classroom resources.

The Curriculum Services team has assisted with the transition to a new timetable package for the secondary schools.
This has streamlined our student subject selection for our senior secondary students. The Edval timetable system also
provides full visibility for teachers including meetings, alongside all their Timetable, Extras and Yard Duties.

The team has also been working on an excursion management project with the Consent2Go package. This system will
also allow parents to better manage their child's medical and contact details. This will alleviate many of the significant
stresses relating to the management of co-curricular activities. It is expected that the system will be ready for use early
in Term 1.

If you have any thoughts, questions or issues regarding the Information Services Department, or any of the above
initiatives, I can be reached via email at dcope@stpaulsags.vic.edu.au

From the Head of Warragul Secondary School, Ms Laura Butterworth
Welcome
Welcome to the 2020 academic year at St Paul's. I hope all of our families have enjoyed a break and quality time
together over the festive period. In particular, I would like to welcome our new students and families at each year level
and all of our Year 7 students who will shortly start their secondary school journey with us. We also welcome a number
of new staff to the Warragul Secondary School team. We are very proud of the hard work and dedication applied by
the class of 2019 and as we start this year, we celebrate their achievements and wish them well as they begin their
chosen pathway beyond St Paul's.

 Warragul Campus | 150 Bowen Street, Warragul VIC 3820                                                          Page | 9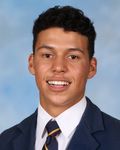 First day of school – Friday 31 January 2020
The first day for our students is Friday 31 January. We run an alternative program on this day, which includes school
photos and a Welcome Assembly. It is imperative that students are wearing the correct school uniform or they will not
be able to take part in either class or individual school photos.

Please note the following to ensure that your student/s are appropriately attired for their first day and school photos:

•     All students must wear their blazers. (Blazers which have been embroidered over the summer will be available
      from Student Services).
•     All boys will require their tie on the first day for school photos.

Hairstyle and Grooming
•     Girls must tie their hair back with a plain dark blue, burgundy or white ribbon, or a plain band in one of these
      colours.
•     Neither girls nor boys may have hair styles which are extremes of fashion in terms of length, style or colour.
      Boys' hair must be above the collar at all times, or tied back neatly.
•     Beards and moustaches are not permitted. Boys MUST be cleanly shaven.

Jewellery and Makeup
•     No visible jewellery may be worn except for wrist watches. Girls only may wear one small, plain sleeper (gold
      or silver) or stud (gold or silver) in the lobe of each ear. A small, discreet plain crucifix pendant on a thin chain
      necklace is accepted, but this must hang lower than the collar opening of the dress or shirt.
•     Boys are not to wear piercings or jewellery (including bracelets, necklaces and rings) of any kind.
•     Other than clear nail polish, cosmetics may not be worn at school. There should be no visible make-up. This
      includes blush, lipstick/gloss, eyeliner, mascara and foundation.

The uniform policy is very familiar to our students and we insist that it is adhered to at all times. A copy can be found
on the website for both student and parent reference.

There are no formal classes on the first day. Students will take part in a range of activities including Year Level time,
Pastoral time, an assembly and their photos. It is advised that students bring half of their books on this day and the
other half on Monday. This will prevent them from having to carry all of their books at once.

Changes to student details
If any changes to student details have occurred over the break can you please let us know by calling Reception on
5623 5833. For example, this could include changes to your address, email addresses, contact numbers, medical
details or a change in family circumstances. Please inform us so that we have the most accurate information ready for
the start of 2020.

Mobile Phone Policy change
Our Mobile Phone and Other Electronic Devices Policy was reviewed by the staff and Executive team of the School in
2019 and changes to this policy were implemented during our Early Commencement period at the end of last year.
We were delighted to see that this change to our policy created an immediate and positive effect on our student body.
There was more interaction and conversation between students and we saw an increase in students taking part in
physical activities rather than remaining sedentary during their breaks. We were also pleased and proud to see the way
in which our students accepted this policy change and adapted to it. We firmly believe that we will continue to see the
benefits of this policy change in 2020.

    Warragul Campus | 150 Bowen Street, Warragul VIC 3820                                                      Page | 10
There was no change to the policy for Years 7 to 9 students who are not permitted to use mobile phones during the
school day. They are to be locked in their lockers and on silent when they arrive at school and remain that way until
3:30 pm. The change primarily affected our Years 10 to 12 students who had been able to access their phones during
breaks. All students from Years 7 to 12 are now required to lock their phones in their lockers when they arrive and keep
them there until 3:30 pm.

An excerpt from the policy is included below with the change highlighted in bold text.

  1.            Students must sign and return an ICT User Agreement before they are permitted to bring their
		              mobile phones to school.

  2.            Students who bring electronic devices to the School do so at their own risk. The School will not
		              accept liability for any lost, stolen or damaged items.

 3. All students are permitted to access mobile phones after the official school day, for appropriate
		purposes.

  4.            At all other times, phones and other electronic devices, brought to the School should be kept on
		              silent and out of sight in students' lockers (Secondary) or school bags (Junior).
		              Headphones, earpieces and other accessories must also be kept in lockers.
		              At the Junior Schools students must leave their phones in their school bags or give them to their
		              classroom teacher to mind for the day. The exception to this rule is when a staff member
		              specifically permits the use of these devices for camps, excursions or educational purposes in
		              class time.

We expect that we will not see mobile phones, electronic devices or associated accessories such as earbuds or
headphones until after 3:30 pm. As always, we do understand that some students will have a mobile phone as they are
often required as a safety mechanism for our students who travel a great distance.

We would also like to reiterate to parents that the appropriate way to contact their child or children during the day is
via Students Services. Student Services staff can get an urgent message to a student within a couple of minutes or for
less pressing matters messages can be passed on before school, after school or during student breaks. The direct line
to Student Services is 5622 6103.

We look forward to seeing the continued benefits that this change will deliver to both the social and emotional needs
of our students and their academic outcomes.

Welcome Evening 2020
I would like to invite all parents to attend the 2020 Welcome Evening on Wednesday 5 February at 7:00 pm in the Science
Centre. This evening is an opportunity for parents to introduce themselves to your child's teachers. An information
session will be held for Year 7 parents starting at 7:00 pm in the Lecture Theatre and for Year 12 parents starting at 7:45
pm. Students are welcome to attend but must do so in full school uniform.

School start time
The first warning bell sounds at 8:50 am and students are required to be in Mentor Group by 8:55 am. School finishes
at 3:30 pm.

 Warragul Campus | 150 Bowen Street, Warragul VIC 3820                                                         Page | 11
Heads of Year 2020
In 2020, the following experienced and dedicated Heads of Year will be guiding and supporting your students through
2020. Your student will also have a Mentor who they will have contact with every day at school and will be your first
point of contact for questions or concerns. You will receive a letter from the applicable Head of Year shortly, which will
provide you with relevant information pertaining to your child's year level. Please note that you can email Mentors,
Heads of Year or your child's teachers directly through MyStPauls.

                     Mr Matthew Shearing             Mr Scott Armour             Mr Peter Willems
                        Head of Year 7                Head of Year 8              Head of Year 9

                       Mrs Age Percy                 Mr Brad Kooloos              Mr Ben Zanella
                       Head of Year 10               Head of Year 11              Head of Year 12

School Captains 2020
I am very pleased to recognise and congratulate our School Captains for 2020. Our Prefects and House Captains will be
formally inducted into their positions at the Whole School Welcome Assembly on Tuesday 4 February starting at 10:30
am. I look forward to working with all of our student leaders and witnessing their growth and development in 2020.

               School Captain              School Captain        Deputy School Captain      Deputy School Captain
               James Gourley               Rachel Jennings            Nixon Hall               Eliza Greenall

 Warragul Campus | 150 Bowen Street, Warragul VIC 3820                                                        Page | 12
What's On – Warragul Secondary School

Friday 31 January		            Students Commence
				                           School Photos
				                           Welcome Assembly, 10:00 am

Tuesday 4 February 		          Whole School Welcome and Induction of 2020 School Leaders Assembly, 10:30 am
				                           Presentation Ball Training, 3:30 pm to 5:20 pm
Wednesday 5 February		         Warragul Secondary School Welcome and Information Night, Years 7 to 12,
				                           7:00 pm to 9.00 pm

Thursday 6 February 		         Year 10 Road Smart, 9:45 am to 11:00 am
				                           Years 7 and 8 Swim Trials, 11:00 am to 3:00 pm

Friday 7 February		            Class of 2019 Morning Tea, 10:00 am

Friday 7 February to		         SEISA Leadership Weekend (Prefects)
Saturday 8 February

Tuesday 11 February		          Presentation Ball Training, 3:30 pm to 5:20 pm

Wednesday 12 February          House Swimming Carnival, Moe Outdoor Pool

Thursday 13 February		         SEISA Summer Sport, Intermediate/Senior Round 1

Tuesday 18 February to 		      Year 7 Camp
Friday 21 February

Thursday 20 February		         SEISA Summer Sport, Intermediate/Senior Round 2

Monday 24 February		           Performing Arts Scholarship Concert, DT Parker Centre, 7:00 pm to 9:30 pm

Tuesday 25 February		          Presentation Ball Training, 3:30 pm to 5:20 pm

Wednesday 26 February          Year 8 Camp Briefing, 7:00 pm

Thursday 27 February		         SEISA Swimming, Badminton and Table Tennis,
				                           Melbourne Sports and Aquatic Centre

 Warragul Campus | 150 Bowen Street, Warragul VIC 3820                                                Page | 13
From the Head of Warragul Junior School, Mr Rowan van Raay
I hope everyone had a relaxing and enjoyable Christmas and New Year break. I extend a warm welcome to all
Junior School families, especially new families to our school, to the 2020 school year. Ms Kate Daniel (Prep D) joins
our teaching staff while Mrs Galea (Year 1G), Mr Carter (Year 5C) and Mrs Adamo (Drama) all return from leave.
Mrs Sheree Rees joins our ELC team as a Co-educator and Mrs Kate Prestidge joins our Education Support team working
with our Preps. Ms Brydie Farrell joins our Administration team as our trainee for 2020.

Hopefully all families received correspondence from me recently regarding the Government grant we were successful
in obtaining for a new building to be constructed at the Junior School this year. Works have already commenced and
the new building will include an Administration/Reception area, sick bay, toilets, five classrooms and smaller break-out
rooms and a new staffroom. This new two storey building will be constructed where the Year 1 and Year 3F classrooms
were (these rooms have already been relocated behind the current Year 2 rooms) and will create a new entry to the
Junior School with the top floor adjacent to the Prep and Year 3C building.

A reminder that Year 1G, 1T and 3F will commence the school year in the following rooms:

Year 1G: Music Room (Prideaux Centre)

Year 1T: Horizon Room (Prideaux Centre)

Year 3F: Japanese Room (which has been relocated near the STEM Centre in the Years 4 to 6 Building)

Term 1 begins for all Junior School students on Friday 31 January at 9:00 am. The first morning is always very busy, so
please leave yourself plenty of time to arrive and find a carpark. Adding to this will be the changes due to the building
site being fenced off. Could I please remind all parents to park only in designated parking spots. As always, please
SLOW DOWN and take extra care when driving through our school.

I invite all parents to join with me and specialist staff for a celebratory 'Welcome to 2020' early morning tea on the first
morning of the new school year in the staffroom, 9:00 am to 9:45 am. I encourage all 'new' St Paul's parents to attend
to meet other parents as we share in the excitement of your child's first day at our school. There is no need to reply;
if you would like to attend simply come in to the staffroom after seeing your child settle into their new class. We will
also be holding a Welcome Assembly at 2:00 pm in the Junior School Gymnasium.

Preps will be dismissed at 3:00 pm on day one and during the first full week of school and a reminder that for
Wednesdays (starting Week 2 – Wednesday 5 February), our Preps will enjoy a 'rest day'. They will be asked to attend
for a short time on one of these Wednesdays to complete the Early Years Entry task with their teacher. Most of these
have already been arranged and I ask that if you are yet to organise a time, that you contact the Junior School office.

Whilst our ELC students also begin on Friday 31 January, they will participate in shorter sessions for the first few weeks
as they settle into their new environment. ELC parents should have been advised by ELC staff of the transition process
for the ELC.

Our Meet the Teachers Evenings for parents/guardians will be held over two nights, Years 3 to 6, Monday 3 February
and Prep to Year 2, Monday 10 February. The evenings will begin in our Junior School Gymnasium, commencing at
7:00 pm, with the sharing of 'common general Junior School information' and brief information about the year ahead.
Parents then move to classrooms where teachers will outline classroom routines and will provide parents with specific
information regarding the year level. These are really important sessions for parents to attend. If you have students in
both areas of our school (Prep to Year 2 and Years 3 to 6), the information shared in the gym at the beginning will be
the same for both sessions, so you only need to attend one of them. We expect classroom sessions to begin around
7:45 pm.

 Warragul Campus | 150 Bowen Street, Warragul VIC 3820                                                          Page | 14
Parents wishing to share specific information about their child with their classroom teacher at the beginning of the
year should contact the Junior School office or the classroom teacher directly to book in a time.

All ELC and Junior School families are also invited to attend our Family Welcome BBQ night on Friday 21 February,
5:30 pm to 7:30 pm, at the Junior School. This will be a wonderful opportunity for you to meet with staff and families.
We will be holding our ever-popular Prep Grand Prix and the 100 metre St Paul's Gift throughout the night. Families
can bring their own picnic to enjoy together or a sausage sizzle will be available. Our SRC will be selling juice and soft
drinks.

I ask all families to please note the following events that will take place in the first few weeks of term and hope you are
able to join with us on these occasions when possible. Details of these, and other events, will be outlined in the weekly
'What's On' (pink hard copy notice) and fortnightly Junior School newsletter (link emailed to families).

What's On – Warragul Junior School
Friday 31 January          Parent morning tea – All parents welcome, 9:00 am to 9:45 am
                           Welcome Assembly (Junior School Gymnasium), 2:00 pm to 3:00 pm

Monday 3 February          Welcome and Information Evening (Years 3 to 6), Junior School Gymnasium,
                           7:00 pm to 8:30 pm

Tuesday 4 February         Whole School Welcome Assembly (Years 3 to 12),
                           Secondary School Gymnasium, 10:30 am

Wednesday 5 February       Swim trials (all Year 3 and new Years 4 to 6 students only), 11:30 am to 12:45 pm

Monday 10 February         Warragul Junior School Leaders' Induction Service, Junior School Gymnasium,
                           2:20 pm to 3:15 pm
                           Welcome and Information Evening (Prep to Year 2) Junior School Gymnasium,
                           7:00 pm to 8:30 pm

Wednesday 12 February Years 3 to 6 Swimming Carnival, 11:30 am to 2:30 pm

Friday 21 February         Family BBQ Welcome Night, 5:30 pm to 7:00 pm

Communication occurs in many ways at St Paul's with our main form being via email. Could I please ask that if your
email address, or any other contact details, have changed over the break that you contact the Junior School office
so we can update our system. It is important that the preferred email address that you have provided us with is
checked regularly to ensure you do not miss any important information. Parents are also encouraged to regularly
visit MyStPauls to keep updated with what is happening at school. The Student Diary will also continue to be a major
communication tool between home and school.

Outside of School Care is available for all families (including Pre-Prep) and I ask parents interested in using this service
to visit the Camp Australia website www.campaustralia.com.au or contact their Customer Service team on 1300 105
343 to register their child/ren.

I ask all parents to assist their children in ensuring that they have the correct uniform for the start of school.

ELC to Year 2 students wear sports uniform all year.

Students in Years 3 to 6 wear summer uniform during Term 1. There will be no formal PE or sport classes on the first
day of school, therefore students should wear their summer uniform on Friday 31 January.

 Warragul Campus | 150 Bowen Street, Warragul VIC 3820                                                          Page | 15
Class teachers will inform children of the days on which sports uniform is to be worn to school.
Years 3 to 6 students wear their coloured house top for both PE and Sport. (In Terms 1 and 4 during the warmer
weather, students in Years 3 to 6 are not required to wear blazers to school. However, blazers must be worn to all formal
assemblies and staff will inform students when the blazer is required. The jumper is not to be worn as the outer garment
in public.)

Please ensure that all school and sports uniform are 'St Paul's issue' and are clearly named, including school shoes (it
is a good idea to show your child where you have named their uniform). All students should have a school hat from
Day 1, and I ask that you please contact Dobsons Uniform Shop (5622 6152) should you need to purchase any items.
Please ensure your child brings a named art smock and Library bag. Prep to Year 2 students should have one of the
new satchels. All stationery and school books are supplied by the school. Could parents please have a quick look at
home for any Junior School Library books or Library bags that may be in bedrooms and return any to Mrs Davies in
the Library.

We have a very active Parent Group, FOSP, or Friends of St Paul's (no longer called FOSTA) which meet in the Junior
School staffroom throughout the year to discuss ideas and support functions or organise and run events in the Junior
School. At times, there are some minor fundraising activities conducted with all money raised going back into the
Junior School (recently the new outdoor table tennis tables were purchased using these funds). The group organise
and run our Mother's and Father's Day stalls and other special events. FOSP would love more parents to become
involved and anyone is welcome to join them. You may only be able to help out from time-to-time, but the more the
merrier so they can share the load. Please keep an eye out in upcoming newsletters for further information about
FOSP. Please keep an eye out for further information from Louise Leighton who coordinates FOSP for us.

I look forward to starting an exciting 2020 school year with you. Should you have any questions or if I can assist you or
your child with the commencement of the school year or throughout the year, please do not hesitate to contact me
at school on 5622 6131.

We are looking forward to seeing you all on Friday 31 January.

 Warragul Campus | 150 Bowen Street, Warragul VIC 3820                                                        Page | 16