Grand Circle Travel - GRAND CIRCLE TRAVEL PLANNING GUIDE Ireland in Depth 2021
Page content transcription
If your browser does not render page correctly, please read the page content below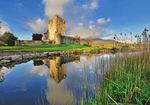 GRAND CIRCLE TRAVEL PLANNING GUIDE

                   Ireland in Depth
                         2021
   Learn how to personalize your experience on this vacation

                                                              ®

           Grand Circle Travel
              Worldwide Discovery at an Extraordinary Value
                                   1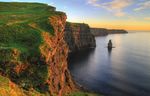 Grand Circle Travel                                  ®

347 Congress Street, Boston, MA 02210

Dear Traveler,

While we may not be physically able to travel at the moment, the act of planning—or even just
dreaming—always gives my spirits a boost.

At Grand Circle, we're already planning for the day when we can resume our travels. We're working
closely with our Program Directors and regional offices around the world to implement a number
of measures to give you greater peace of mind—because your health and safety is our top priority.
Inside, you'll learn more about the NEW specific precautions we are taking.

I hope this Grand Circle Travel Planning Guide inspires you to join us on our Ireland in Depth
vacation, to go beyond the iconic sites and into the true heart of Ireland thanks to our groups of no
more than 42 travelers (with an average of 30). Plus, our Irish Program Director will reveal their
country's hidden wonders and help us discover its essence like only an insider can. And our local
regional office in Killarney is staffed with an experienced team of associates ready to help in case
any unexpected circumstances arise.

Throughout our explorations, we'll meet local people to get an intimate glimpse into the real
Ireland, not just a surface view. Visit a working sheep farm where you'll chat with the owner about
rural life and get a chance to see Ireland's finest border collies in action. You'll also learn about
contemporary life in Ireland—and savor a traditional meal—during a Home-Hosted Lunch in
a local home. Plus, a portion of our proceeds goes toward the charitable efforts of Grand Circle
Foundation—see inside for more details on how your travel dollar helps make the world a better
place.

We understand that no two people are the same. That's why more than 80% of our travelers take
advantage of the freedom to personalize their experience. Join the 50% of travelers who extend
their time abroad. Add the pre-trip extension to Northern Ireland, post-trip extension to Glasgow,
Scotland, or both of these extensions to your Ireland vacation.

I hope you find this Grand Circle Travel Planning Guide helpful. If you have any further questions,
don't hesitate to contact one of our Travel Counselors at 1-800-221-2610.

Warm regards,

Harriet R. Lewis
Vice Chairman
Overseas Adventure Travel

                                                 2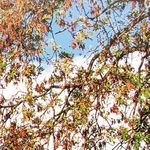 WHAT'S INSIDE

        TRIP SUMMARY

             Health & Safety Measures . . . . . . . . . . . . . . . . . . . . 4

             It's Included . . . . . . . . . . . . . . . . . . . . . . . . . . . 6

             Departure Dates and Prices . . . . . . . . . . . . . . . . . . . 7

             Freedom to Personalize Your Experience . . . . . . . . . . . . . 8

        DETAILED DAY-TO-DAY ITINERARY . . . . . . . . . . . . . . . . . . . .9

        ESSENTIAL TRAVEL INFORMATION . . . . . . . . . . . . . . . . . . . .31

             Travel Documents & Entry Requirements . . . . . . . . . . . . . 33

             Rigors, Vaccines & General Health . . . . . . . . . . . . . . . . 35

             Money Matters: Local Currency & Tipping Guidelines . . . . . . . 38

             Air, Optional Tours & Staying in Touch . . . . . . . . . . . . . . 42

             Packing: What to Bring & Luggage Limits . . . . . . . . . . . . . 45

             Climate & Average Temperatures . . . . . . . . . . . . . . . . . 51

             About Your Destinations: Culture, Etiquette & More . . . . . . . . 54

             Demographics & History . . . . . . . . . . . . . . . . . . . . . 63

             Resources: Suggested Reading & Movies . . . . . . . . . . . . . 70

        MAP . . . . . . . . . . . . . . . . . . . . . . . . . . . . . . . . . . . . . .75

                                        3
What to Expect When
We Travel Again
Health and safety measures on our vacations
The health and safety of our travelers is always our #1 priority and we understand travelers are concerned about
traveling abroad in light of the unprecedented crisis we are currently facing. For that reason, we wanted to share
with you the specific measures we are taking on our Grand Circle vacations to support social distancing and give
our travelers greater peace of mind when we begin to travel again. We are working with our 36 regional offices
and more than 2,500 regional associates and Program Directors around the world, as well as listening to
feedback from our travelers to create and update these new health and safety protocols. We will be addressing
each of our trips and making specific updates to each itinerary to ensure the safety of our travelers.

TRAVELER SCREENING PROCESS & SAFETY                                FACE COVERINGS & HAND SANITIZER
MEASURES PRIOR TO ARRIVAL IN FIRST                                 • N95 face masks (or the equivalent in the country), gloves,
DESTINATION ON ADVENTURE                                            and hand sanitizer will be provided to all travelers
• Your Program Director will contact you approximately 3            throughout the trip, however travelers can bring
 weeks prior to departure to introduce himself or herself           their own preferred face covering and hand sanitizer
 and provide you with specific information regarding                from home.
 updated safety and health measures and protocols you
 can expect on your trip.
                                                                   WHISPERS HEADSETS
                                                                   • Whispers will be provided for all included features and
• The Transportation Security Administration (TSA) has              activities to support social distancing—and remain with
 updated its security screening procedures, including               each traveler for the entire trip.
 increasing the distance between travelers as they enter
 security check points, requiring travelers to return to the       • Whispers will be thoroughly sanitized before the trip
 area outside of security if prohibited items are found, and        begins and alcohol wipes will be provided for personal
 having travelers scan their own boarding passes.                   daily sanitizing.

• Many airlines and airports have specific safety                  INCLUDED FEATURES & ACTIVITIES
 procedures they are following, so travelers are                   • All included features and activities to popular locations
 encouraged to check with their airline prior to their              or sites will be rearranged to avoid large crowds—this
 adventure and arrive at the airport early as these                 may mean that we will arrive early or visit the location
 updated protocols will add more time to check in and               later in the day.
 security check points.
                                                                   • Travelers will be broken into smaller groups as needed
TRAVELER SCREENING UPON ARRIVAL AT                                  for Home-Hosted meals to support social distancing.
FIRST DESTINATION ON ADVENTURE
                                                                   • Our local regional offices have carefully selected
• All travelers will have their temperature checked at the
                                                                    included features and activities with a focus on the
 airport by a Grand Circle representative or Program
                                                                    safety of our travelers, however all included features and
 Director using a non-contact infrared temperature
                                                                    activities are optional, so travelers can choose whether
 scanner before transferring to the first accommodation
                                                                    to participate in an activity or explore on their own.
 or lodging on their adventure.

                                                               4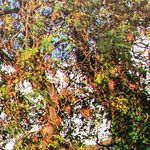 • Our Program Directors will offer alternate options if a          • All trips will feature smaller restaurants to support
 traveler chooses not to participate in an included feature.        social distancing and whenever possible, our small group
                                                                    will be the only diners present during the meal.
LOCAL TRANSPORTATION & COACHES
• All local transportation and coaches will operate at             • To promote social distancing when dining in local
 approximately half the vehicle's capacity.                         restaurants, our group may be separated into smaller
                                                                    groups and each dine in a different restaurant.
• All coaches will be thoroughly cleaned and sanitized
 with disinfectant before each use.                                • Items usually shared, like bread and butter or salt and
                                                                    pepper, will be served to each person individually
• The driver will have his or her temperature                       upon request.
 checked daily.
                                                                   SCREENING PROCESS & SAFETY MEASURES
ACCOMMODATIONS & LODGING                                           FOR PROGRAM DIRECTORS
• Our local regional offices have carefully selected your          • Health screenings of Program Directors, including a
 accommodations by city or town on our trips because of             COVID-19 test, will be completed before joining the trip.
 their high standards for quality.
                                                                   • All Program Directors will be trained on health and
• In some instances, we have changed accommodations                 safety protocols to follow during the trip.
 or lodgings to better ensure the health and safety of
 our travelers. We will continue to make updates to our            • All Program Directors will check his or her
 accommodations and lodgings as needed to ensure the                temperature daily.
 highest quality of service and safety for our travelers.
                                                                   • Your Program Director will be available to you 24/7, with
• Our local regional offices will contact each                      the support of our local regional office.
 accommodation or lodging prior to our small group's
 arrival to ensure enhanced safety and health protocols            • Your Program Director will be prepared to make
 for cleaning and sanitization of rooms, public areas, and          adjustments to the itinerary as needed during the
 elevators have been properly followed.                             adventure.

• Your Program Director will contact you shortly after             We will do all we can to ensure our travelers' safety and
 check in to ensure you are comfortable with the                   health while on our vacations, but we need your help.
 cleanliness and sanitization of your room.                        We expect travelers to follow best health and hygiene
                                                                   practices to prevent the spread of illness as well—from
• The staff at all of our accommodations and lodgings              washing your hands regularly, covering your mouth when
 will have 24/7 access to a doctor or medical staff, should        coughing or sneezing, and following social distancing
 medical assistance be needed.                                     guidelines. By working together, we can create a safer
                                                                   travel experience for everyone.
LOCAL RESTAURANTS
• Whenever possible, meals in restaurants will be
 individually plated and served.

• Buffet breakfasts will still be available and the dining
 staff will follow best health and hygiene practices to
 ensure food safety and prevent the spread of illness.

 Learn about all of the safety measures we are implementing on our vacations at
                     www.gct.com/health-safety-guidelines

                                                               5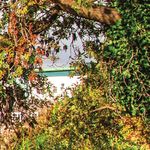 Ireland in Depth
Ireland: Dublin, Kilkenny, Cork, Killarney, Galway

Countries: 1 | Cities: 5

                                                                                   Cliffs of Moher, County Clare, Ireland

                                                                   IT'S INCLUDED
  15 days from $2995
  Including international airfare   • Choose to purchase Grand Circle's airfare, and your airport transfers,
                                        government taxes, fees, and airline fuel surcharges are included. Or, make
  from New York
                                        your own air arrangements
  Travel from only $200 per day
                                    • Accommodations for 13 nights in comfortable rooms with private baths
                                    • 22 meals: 13 breakfasts, 3 lunches, and 6 dinners (including 1 Home-
  14 days from   $2195                  Hosted Lunch)
  Tour only
                                    • 16 included features: 12 guided tours and 4 exclusive Discovery Series
  Travel from only $157 per day         events: Hurling demonstration • Home-Hosted Lunch • Irish history &
                                        culture discussion • Sheep farm experience
  Single Supplement: FREE
                                    • Exclusive services of a local Grand Circle Program Director (assigned to no
                                        more than 42 travelers)
  MAXIMIZE YOUR                     •   Gratuities on your main trip for local guides and motorcoach drivers
  DISCOVERIES & VALUE               •   Personal headset for all included and optional tours on your main trip
                                    •   Private motorcoach land travel
  OPTIONAL EXTENSIONS
                                    •   Baggage handling for 1 piece of luggage per person, including tips
  Northern Ireland
  5 nights pre-trip from $1195
                                    •   5% Frequent Traveler Credit toward your next trip

  Glasgow, Scotland
  5 nights post-trip from $1695
                                               To get a richer view of the Included Features on this trip,
                                               watch our Trip Itinerary video at www.gct.com/eid2021

       Ireland in Depth

                                                        6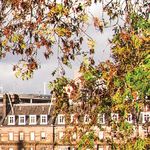 IRELAND IN DEPTH                                                                     NEW: SAVE UP TO 10% WITH OUR GOOD BUY PLAN
                                                                                     The earlier you reserve your departure and pay in full, the more
2021 DATES & PRICES                                                                  you'll save—up to 10%—plus, you'll lock in your price.

                                                                                     For details, visit www.gct.com/gbd

 DEPART FROM:                            MARCH          APRIL      MAY 5-15        MAY 19-26        JUNE       JULY       AUGUST        SEPTEMBER         OCTOBER
 New York                                  $2995        $3795        $4095           $4145         $4395       $4595        $4495           $4295           $3995

 Orlando, Seattle, Tampa                   $3095        $3895        $4195           $4245         $4495       $4695        $4595           $4395           $4095

 Baltimore, Miami,
 Minneapolis, Newark,
                                           $3195        $3995        $4295           $4345         $4595       $4795        $4695           $4495           $4195
 Philadelphia, Portland,
 San Diego

 Atlanta, Boston, Chicago,
 Dallas, Houston, Phoenix,                 $3295        $4095        $4395           $4445         $4695       $4895        $4795           $4595           $4295
 San Francisco

 Denver, Detroit, Los Angeles,
                                           $3395        $4195        $4495           $4545         $4795       $4995        $4895           $4695           $4395
 Washington, DC
Additional departure cities are available. Upgrade to Business Class may be available for the international portion of your flight. Call for details.

                                                                              MAY            JUNE;
                               MARCH           APRIL        MAY 5-15         19-26         SEPTEMBER             JULY            AUGUST                 OCTOBER

 Land tour only                 $2195           $2895           $3195        $3145             $3395             $3595             $3495                 $3095
                                                                                                                                                                 EID2021

Prices are per person. Airfare prices include government taxes, fees, and airline fuel surcharges. All prices and availability are effective as of the date of
this publication, and are subject to change without notice. Standard Terms & Conditions apply, please visit our website: www.gct.com/tc. Every effort
has been made to produce this information accurately. We reserve the right to correct errors.

      For specific departure dates, current availability, and detailed pricing, visit www.gct.com/eid2021pricing

   NEW RISK-FREE BOOKING
   POLICY: RESERVE WITH                                      BEST PRICE                                                FREE SINGLE
   CONFIDENCE                                                GUARANTEE                                                 SUPPLEMENTS
                                                                                                                       on your main trip and extensions.
   We will waive any change fees
                                                             We promise you won't find a lower                         We don't charge you more for your
   for existing or new 2020 and 2021
   reservations if you transfer to another                   price on a comparable vacation—                           own room.
   departure date by 12/31/20.                               if you do, we'll match it.
                                                                                                                       Each departure has limited solo
   See details at www.gct.com/                               See details at www.gct.com/bpg                            space available—call today.
   flexible-booking.

Publication Date 5/21/20
                                                                                                   1-800-221-2610 • www.gct.com/eid2021

                                                                                    7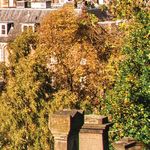 Freedom to Personalize Your Experience
                                    Your Choice, Your Trip, Your Way

Extending the length of your stay in a destination can improve your overall travel experience—and allow you to seek out
even more eye-opening cultural interactions. Your local Program Director will help to ensure you're getting the personalized
experiences you're looking for. In fact, 85% of our travelers are personalizing their experience in more than 85 countries.

Call us at 1-800-221-2610 to discuss personalizing your vacation today or visit us online at www.gct.com/personalize-eid2021.

Maximize Your Time & Value: 55% of our travelers                       Back-to-Back Trips: 90% of our travelers who
choose to take a pre- or post-trip extension                           combined two vacations rated it excellent
See more of the world and maximize your value by taking                One of the most common vacations travelers combine with
advantage of your already-included airfare. On this                    this one is England, Scotland & Wales. If you're already
vacation, you can choose between Northern Ireland and                  overseas, why not see more of the region and avoid another
Glasgow, Scotland.                                                     international flight? Plus, you'll save $250 per person when
                                                                       you reserve two trips right after one another.
"Break Away" Options: 30% of our travelers choose
to arrive early or stay late in their destination                      Air Options: More than 50% of our travelers
Before or after your main tour or trip extension, "break               customize their flights
away" anywhere you'd like to go to do more exploring                   We make every effort to provide you with non-stop
entirely on your own.                                                  flights and acceptable connection times to and from
                                                                       your destination. You also have several other ways you can
Please note: Our Travel Counselors can help you plan your
                                                                       personalize your air itinerary, including choosing your
airfare if you'd like to "break away," however since this option
                                                                       departure city and airline, upgrading your seat, and more.
is completely on your own, you will need to plan your own
accommodations, meals, tours, and transfers.

                                                                                               Glasgow Cathedral, Glasgow, Scotland
        Ireland in Depth

                                                                   8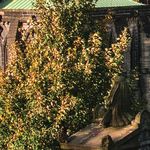 Ireland in Depth
2021
15-Day Land Tour

             EXTEND YOUR TRIP
             PRE-TRIP
             Northern Ireland
             POST-TRIP
             Glasgow, Scotland

             Your Day-to-Day Itinerary

                                9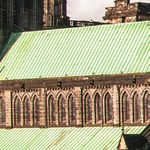 GRAND CIRCLE TRAVEL
Grand Circle Travel, founded in 1958 to serve the American Association for Retired Persons (AARP), is
the leader in international travel and discovery for Americans over age 50. Grand Circle vacations have
been recommended by The New York Times, Conde Nast Traveler, The Los Angeles Times, Travel + Leisure,
The Wall Street Journal, Arthur Frommer's Budget Travel, and others. But our most impressive reviews
come from our travelers. More than two million people have traveled with us, and the overwhelming
majority say they'd gladly do so again.

LAND TOUR
During your Grand Circle vacation, you'll have reliable assistance available at all times from an on-site
ORFDO*UDQG&LUFOH7UDYHO3URJUDP'LUHFWRUWKURXJKRXW\RXUWULS+HRUVKHLVͬXHQWLQ(QJOLVKDQGFDQ
give you an inside perspective on your destinations. You will also be supported along the way by local
tour guides, who lead you expertly through particular sites and cities.

Many Program Directors are graduates of professional education programs for travel guides. In
addition, they receive specialized training directly from Grand Circle, based on what we've learned
from past travelers about how to make the trip most enjoyable. Your Program Director offers both
a deep knowledge of the region and a commitment to make this a very pleasant, informative, and
rewarding travel experience for you.

He or she will provide sightseeing trips, handle all travel details, reserve optional tours you choose to
take, oversee your Discovery Series events, and provide any other assistance you may need.

INCLUDED IN YOUR PRICE
»   Choose to purchase Grand Circle's airfare,                      »    ([FOXVLYHVHUYLFHVRIDORFDOGrand
    and your airport transfers, government                               Circle Program Director (assigned to no
    taxes, fees, and airline fuel surcharges                             more than 42 travelers)
    are included. Or, make your own air                             »    Gratuities on your main trip for local guides
    arrangements                                                         and motorcoach drivers
»   Accommodations for 13 nights in                                 »    Personal headset for all included and
    comfortable rooms with private baths                                 optional tours on your main trip
»   22 meals: 13 breakfasts, 3 lunches, and 6                       »    Private motorcoach land travel
    dinners (including 1 Home-Hosted Lunch)
                                                                    »    Baggage handling for 1 piece of luggage per
»   16 included features: 12 guided tours and 4                          person, including tips
    exclusive Discovery Series events: Hurling
                                                                    »    5% Frequent Traveler Credit toward
    demonstration • Home-Hosted Lunch •
                                                                         your next trip
    Irish history & culture discussion • Sheep
    farm experience

                       Itinerary Subject to Change. For Information or reservations, call 1-800-221-2610

                                                             10
WHAT THIS TRIP IS LIKE
GROUP SIZE
»   A maximum of 42 travelers, led by a local
    Grand Circle Program Director

PACING
»   5 locations in 14 days

PHYSICAL REQUIREMENTS
»   Walk 2 miles unassisted and participate in
    1.5-2.5 hours of physical activities daily,
    including stairs
»   Agility, balance, and stair-climbing are
    required to kiss the Blarney Stone
»   Not accessible for travelers using
    wheelchairs or scooters
»   Travelers using walkers, crutches, or other
    mobility aids must travel with a companion
    who can assist them
»   We reserve the right for Program Directors
    to restrict participation, or in some
    circumstances send travelers home, if their
    limitations impact the group's experience

TERRAIN & TRANSPORTATION
»   Uneven walking surfaces, including
    unpaved paths, hills, stairs, and
    cobblestones
»   Travel by 45-seat motorcoach,
    ferry, and boat

CLIMATE
»   Daytime temperatures range from 48-67°F
    during touring season
»   June-August are the warmest months
»   Weather in Ireland can be unpredictable and
    change quickly
»   Rain is common and should be expected

                       Itinerary Subject to Change. For Information or reservations, call 1-800-221-2610

                                                             11
Ireland in Depth
2021
As you travel through Ireland, delve deeply into a land rich in history, legend, stirring music, and verdant
landscapes. Begin your journey in Dublin, Ireland's cosmopolitan capital, before continuing on to the historic
city of Kilkenny. From there, you're off to Cork and its nearby seaport of Cobh, from which thousands of Irish
emigrated during the Potato Famine. You'll also visit Killarney and the 110-mile Ring of Kerry, boasting some
of Ireland's most astonishing scenery, before exploring the eerie landscape of the Burren and the captivating
Cliffs of Moher. Finally, end your Ireland guided tour in lovely Galway, where there's a tune playing around
every corner. This Ireland tour is an in-depth discovery of the Emerald Isle—its lore, its lands, and above all,
the gregarious charm of its people.

EXTEND YOUR TRIP

Northern Ireland
5 NIGHTS PRE-TRIP
Northern Ireland beckons with rich history and natural beauty. In a truly timeless extension, you'll gaze in
wonder at the curious rock formation of the Giant's Causeway and bow your head in a rustic churchyard,
pausing along the way to stroll the cobbled streets of Londonderry. You'll also tour historic Drogheda, the site
of the Battle of the Boyne, and more.

Glasgow, Scotland
5 NIGHTS POST-TRIP
Experience the warmth and charm of Glasgow, Scotland's largest city. Study its contrast of modernist chic
and old-fashioned Victorian elegance, and expand your Scottish discoveries with day trips to peaceful
Loch Lomond, the largest lake in all of Great Britain, and the birthplace of Robert Burns, one of Scotland's
national heroes.

                        Itinerary Subject to Change. For Information or reservations, call 1-800-221-2610

                                                              12
DETAILED ITINERARY

Day 1 Depart U.S.                                                  Day 3 Explore Dublin
Depart from the U.S. today and travel to                            • Destination: Dublin
Ireland, arriving on Day 2. Please refer to your                    • Included Meals: Breakfast, Dinner
individual air itinerary for exact departure and                    • Accommodations: Clayton Hotel Cardiff Lane
arrival times.                                                        or similar

                                                                   Breakfast: At the hotel.
Day 2 Arrive Dublin, Ireland
                                                                   Morning: Begin your discoveries of Dublin,
• Destination: Dublin                                              Ireland's political and cultural center. Dublin
• Accommodations: Clayton Hotel Cardiff Lane                       is amazingly rich in literary history—Yeats,
  or similar                                                       Shaw, Beckett, Joyce and other literary
Activity Note: Your Program Director may be                        immortals have walked its streets—and its
traveling on the Northern Ireland pre-trip                         architecture and museum collections are
extension, in which case you will be assisted                      second to none.
by a Grand Circle hotel representative until
                                                                   Begin your discoveries with a guided panoramic
your Program Director arrives with the rest of
                                                                   tour of the city's sights, which will include a
your group.
                                                                   stop at Trinity College to view the ancient Book
Morning/Afternoon: Arrive in Dublin today                          of Kells. Believed to have been crafted in AD
and begin your Ireland tour. A Grand Circle                        800, the Book of Kells is a stunningly illustrated
representative will meet you at the airport                        collection of the four Gospels of the New
and escort you to your hotel, where you'll                         Testament.
meet your Program Director and your fellow
                                                                   After your tour, you'll have the rest of the day
travelers, including those returning from their
                                                                   to spend in Dublin as you wish.
Northern Ireland pre-trip extension. After your
arrival, your Program Director will take you                       Lunch/Afternoon: Yours to do as you please.
for a vicinity walk to explore the area around                     Your Program Director will be happy to
your hotel, and provide suggestions on how to                      recommend a spot for lunch and free time
maximize your day and explore on your own.                         activities.

Tonight, get to know your fellow travelers over                    Dinner: Get to know your fellow travelers
D:HOFRPH'ULQNDQGEULHͫQJ                                      during an included Welcome Dinner at
                                                                   your hotel.
Dinner/Evening: Tonight is yours to relax or
explore independently, with dinner on your                         Evening: You have the freedom to spend the
own. Ask your Program Director for restaurant                      rest of your evening as you wish—ask your
recommendations.                                                   Program Director for recommendations.

                      Itinerary Subject to Change. For Information or reservations, call 1-800-221-2610

                                                            13
Day 4 Dublin • Visit Guinness Storehouse                            Dinner/Evening: Continue making independent
• Optional Traditional Irish Night                                  discoveries this evening, with dinner on your
                                                                    own. Ask your Program Director for restaurant
• Destination: Dublin
                                                                    recommendations.
• Included Meals: Breakfast
• Accommodations: Clayton Hotel Cardiff Lane                        Or, join us for an optional Traditional Irish Night,
  or similar                                                        for a hearty three-course meal accompanied
                                                                    by lively tunes from local musicians. Feel free
Breakfast: At the hotel.
                                                                    to raise your voice and join in the chorus as the
Morning: Learn about the history of Ireland's                       merriment takes you away into the evening.
famous brew during a tour of the Guinness
Storehouse, a seven-story museum located in                         Day 5 Dublin • Visit Glendalough • Avoca
a former brewing factory inside the St. James's                     Handweavers • Kilkenny
Gate Brewery. You'll also have a chance to
                                                                     • Destination: Kilkenny
observe the technique behind pouring a perfect
                                                                     • Included Meals: Breakfast, Dinner
glass of "the black stuff" during a pint-pulling
                                                                     • Accommodations: Pembroke Hotel or similar
demonstration, and enjoy a glass on the house
at the Storehouse's Gravity Bar at the top level,                   Breakfast: At the hotel.
which features 360-degree panoramic views
                                                                    Morning: Depart for Kilkenny, stopping along
of Dublin.
                                                                    the way at Glendalough to tour the ruins of the
After your tour, the rest of the day is yours to                    monastery, founded in the sixth century by
spend discovering Dublin at your own pace.                          St. Kevin.

Lunch/Afternoon: Yours to do as you please.                         Among the monks' great achievements was
Your Program Director will be happy to                              manuscript writing and copying, including
recommend a spot for lunch and free time                            the creation of the spectacular Book of
activities.                                                         Glendalough around 1131. Now at the Bodleian
                                                                    Library at Oxford, the book—containing
Perhaps you'll wander to St. Stephen's Green,
                                                                    historical chronicles, genealogies, and
a 22-acre public park designed in the Georgian
                                                                    religious poems—is one of the most important
era. Its history is as rich as its landscaping.
                                                                    and beautiful Irish manuscripts from the
Among many points of interest, a memorial
                                                                    pre-Norman period.
garden to W. B. Yeats features a Henry Moore
sculpture.                                                          Then, continue on to the river town of Avoca,
                                                                    made famous by the Avoca Handweavers. This
Or maybe you'll visit the National Library of
                                                                    clothing manufacturer is Ireland's oldest line
Ireland, whose collection includes manuscripts
                                                                    of business, active since the early 1700s. Here,
spanning a thousand years. The library
                                                                    you'll meet with some of the handweavers
regularly exhibits selections from its archive of
                                                                    when you visit Avoca's mill, which happens to
historic and modern Irish photographs, prints,
                                                                    be the oldest of its class in all of Ireland.
and drawings. You could also choose to follow
the enlightening route walked by Leopold                            Lunch: On your own in Avoca—ask your
Bloom in Joyce's UlyssesLQFOXGLQJ(FFOHV6WUHHW                  Program Director for local restaurant
and Bachelor's Walk.                                                recommendations.

                       Itinerary Subject to Change. For Information or reservations, call 1-800-221-2610

                                                             14
Afternoon: Continue on to Kilkenny, where                          Lunch: Conclude your tour of Kilkenny with an
you'll arrive later today and check into                           included lunch at a local restaurant.
your hotel.
                                                                   Afternoon: Free for your own discoveries—ask
Dinner: Included at your hotel tonight.                            your Program Director for recommendations.

Evening: You have the freedom to spend the                         Dinner/Evening: Continue making independent
rest of your evening as you wish—ask your                          discoveries this evening, with dinner on your
Program Director for recommendations.                              own. Ask your Program Director for restaurant
                                                                   recommendations.
Day 6 Explore Kilkenny • Hurling
demonstration                                                      Day 7 Kilkenny • Visit Waterford Crystal
• Destination: Kilkenny                                            factory • Cahir Castle • Cork
• Included Meals: Breakfast, Lunch                                  • Destination: Cork
• Accommodations: Pembroke Hotel or similar                         • Included Meals: Breakfast, Dinner
                                                                    • Accommodations: Maldron Hotel South Mall
Breakfast: At the hotel.
                                                                      or similar
Morning: Partake in an exclusive Discovery
                                                                   Breakfast: At the hotel.
Series event as you learn about hurling, an
energetic and uniquely Irish sport similar to                      Morning: Travel from Kilkenny to the city of
ͫHOGKRFNH\RUODFURVVHZLWKWUDGLWLRQDO*DHOLF                  Cork today, stopping en route to visit Waterford
roots. The Irish have been playing the game                        and Cahir Castle.
since the Celts invented it 2,000 years ago, and
                                                                   In Waterford, you'll tour the Waterford
take an immense amount of pride in the game.
                                                                   Crystal factory, prized the world over as the
You'll learn all about the game as a former                        standard for the highest quality lead-cut
player demonstrates his skillful moves, and                        crystal. Founded in 1783 by George and William
you'll watch as an expert craftsman masterfully                    Penrose, the Waterford branch of the company
transforms a plank of ash into a hurley (the                       is now part of a worldwide operation that
stick used to play the game) in his workshop.                      includes such notable brands as Wedgwood and
                                                                   Royal Doulton.
Then, explore Kilkenny, a medieval city
straddling the banks of the River Nore, on                         You'll learn about the organization's history,
an included walking tour with your Program                         and witness a glassblowing demonstration
Director. Your tour will take you to the                           before free time to explore further or shop their
sprawling gardens of Kilkenny Castle, an                           ͫQHSURGXFWV
800-year-old stronghold that lords over the
                                                                   Lunch: Depart for Cahir, and enjoy an
city center. Though originally designed to
                                                                   independent lunch upon arrival. Your Program
defend a crossing over the River Nore, the
                                                                   Director can offer a number of restaurants to
castle's grounds today provide a peaceful place
                                                                   choose from.
for locals and visitors alike to stroll about
DQGDGPLUHWKHLPSUHVVLYHDUWLVDQDOͬRULVWU\                      Afternoon:(QMR\DWRXURI&DKLU&DVWOH,Q
on display.                                                        its time (13th-15th centuries), Cahir Castle
                                                                   featured a state-of-the-art defensive design,
                                                                   and is now one of Ireland's best-preserved

                      Itinerary Subject to Change. For Information or reservations, call 1-800-221-2610

                                                            15
castles. Situated on a rocky island in the River                     the last place the RMS Titanic dropped anchor
Suir, the castle still boasts its keep, tower, and                   before heading across the Atlantic on her tragic
much of its original structure. The last Lord                        journey in 1912.
Cahir died in 1961, at which point the castle
                                                                     Here you can also pay tribute to the victims
came into state stewardship.
                                                                     of the RMS Lusitania at a quayside memorial.
Arrive in Cork late this afternoon, where, after                     In 1915, this ship was sunk by a German
checking in to your hotel, you may choose                            submarine off the coast of Cobh, with a loss of
to relax, explore independently, or join an                          1,196 passengers, including 127 Americans. This
optional orientation walk around the city with                       action helped bring America into World War I.
your Program Director.
                                                                     Lunch: Learn about contemporary life in
Dinner:(QMR\DQLQFOXGHGGLQQHUZLWK\RXU                          Ireland—and savor a traditional meal—during
fellow travelers tonight.                                            a Home-Hosted Lunch in a local home, an
                                                                     exclusive Discovery Series event.
Evening: You have the freedom to spend the
rest of your evening as you wish—ask your                            Afternoon: In the late afternoon, return to
Program Director for recommendations.                                Cork, where the rest of the day is yours to
                                                                     explore independently.
Day 8 Cork • Explore Cobh •                                          Dinner/Evening: Continue making independent
Home-Hosted Lunch                                                    discoveries this evening, with dinner on your
• Destination: Cork                                                  own. Ask your Program Director for restaurant
• Included Meals: Breakfast, Lunch                                   recommendations.
• Accommodations: Maldron Hotel South Mall
  or similar                                                         Day 9 Cork • Visit Blarney Castle • Sheep
Breakfast: At the hotel.                                             farm experience • Irish history & culture
                                                                     conversation • Killarney
Morning: This morning, ride to Cobh
                                                                      • Destination: Killarney
(pronounced "cove"). This picturesque town
                                                                      • Included Meals: Breakfast, Dinner
long served as the main harbor for the city
of Cork, and is dominated by the spire of St.                         • Accommodations: Killarney Towers
Colman's Cathedral, which contains the largest                          or similar
carillon in Ireland. A local historian will give                     Activity Note: Today's exclusive Discovery
you some insight into Cobh's history during an                       Series farm visit is an outdoor event and is
included tour this morning.                                          weather-dependent. It will not be conducted in
                                                                     wet, muddy conditions.
Cobh was a major emigration point for families
who left the country during the Great Potato                         Breakfast: At the hotel.
Famine, when some two-and-a-half million
                                                                     Morning: Bid Cork farewell and begin your
emigrants departed this port for North
                                                                     transfer to Killarney.
America. Here you'll discover the story of Irish
emigration and the era of the great ocean liners,                    On the way, stop for a visit to Blarney Castle,
when Cobh was a very active port. This was                           where a 129-step staircase leads up a tower
                                                                     to the famed Blarney Stone. According to
                                                                     legend, anyone who manages the backward

                        Itinerary Subject to Change. For Information or reservations, call 1-800-221-2610

                                                              16
lean to kiss it receives the "gift of the gab"—a                    Day 10 Killarney • Optional Dingle
smooth, soothing way with words that at best                        Experience tour
mean nothing.
                                                                     • Destination: Killarney
7KHZRUG̡EODUQH\̢ZDVFRLQHGE\(OL]DEHWK,                        • Included Meals: Breakfast
to describe her endless and fruitless discussions                    • Accommodations: Killarney Towers
with Dermot McCarthy over his surrender of                             or similar
the castle to the Crown. The McCarthys built
                                                                    Breakfast: At the hotel.
the present castle with its 85-foot-high keep in
1446, replacing an earlier castle.                                  Morning: Free for your own discoveries—ask
                                                                    your Program Director for recommendations.
Though the Blarney Stone gets all the publicity,
the castle's tower house and surrounding                            Or, join a full-day optional tour as we venture
gardens are superb in their own right. The                          RXWDORQJWKH'LQJOH3HQLQVXOD
Dinner/Evening: Continue making independent                        Upon returning to Killarney, you'll have the rest
discoveries this evening, with dinner on your                      of the day at leisure to explore independently.
own. Ask your Program Director for restaurant                      Perhaps you'll choose to ride on a jaunting car
recommendations.                                                   (a traditional Irish horse-drawn carriage) for a
                                                                   tour of the lush forested environs of Killarney
Day 11 Killarney • Explore Ring of                                 National Park.

Kerry • Optional National Folk Theatre                             Dinner/Evening: Continue making independent
performance                                                        discoveries this evening, with dinner on your
• Destination: Killarney                                           own. Ask your Program Director for restaurant
• Included Meals: Breakfast, Lunch                                 recommendations.
• Accommodations: Killarney Towers                                 Or, join us for an optional performance by
  or similar                                                       the National Folk Theatre, the country's
Please note: The National Folk Theatre optional                    only repertory company, with an included
tour is available on late May-early September                      three-course dinner. Using traditional
departures only.                                                   Irish disciplines, the group offers a cultural
                                                                   experience dramatizing the essence of
Breakfast: At the hotel.                                           Irish culture.
Morning: On this morning's included tour,
you'll discover the Ring of Kerry, a drive that                    Day 12 Killarney • Visit Cliffs of Moher &
traces the coastline of the Iveragh Peninsula                      the Burren • Galway
and offers breathtaking views. There is
                                                                    • Destination: Galway
always something new to appreciate in the
                                                                    • Included Meals: Breakfast, Dinner
combination of ocean, islands, mountains,
                                                                    • Accommodations: The Galmont Hotel
light, and ever-changing weather patterns. We
                                                                      or similar
ride most of the way, making scenic stops.
                                                                   Breakfast: At the hotel.
7KHͫUVWWRZQDORQJWKHURXWHLV.LOORUJOLQ
where an elegant eight-arched bridge crosses                       Morning: Bid farewell to Killarney and begin
the River Laune. Then you'll advance to the                        your transfer to Galway, stopping along the
ZDWHU̞VHGJHDW.HOOVDQDWWUDFWLYHͫVKLQJ                       way to discover a few more treasures of the
village with panoramic viewing points.                             (PHUDOG,VOH

Lunch: On the return to Killarney, your route                      First, ferry across the River Shannon and drive
takes you through the picturesque village of                       along the coast of County Clare to visit the
Sneem, where you'll have an included lunch.                        majestic Cliffs of Moher. These precipitous
                                                                   rock formations—towering more than 700 feet
Afternoon: Make your way back to Killarney,                        above the crashing ocean surf at their highest
pausing along the way to enjoy the scenery                         point—offer breathtaking panoramic views of
of Ladies View, named after Queen Victoria's                       Ireland's Atlantic coast, and provide nesting
ladies-in-waiting. The vistas of lakes and                         sites for tens of thousands of seabirds. If the
PRXQWDLQVUHPDLQPDJQLͫFHQWWRGD\                                ZLQGLVVWURQJWKHVHDIRDPDQGVSUD\ͬLHVXS
                                                                   and over the cliffs along with the rain; while on
                                                                   clear sunny days, fantastic views can be seen
                                                                   from every angle.

                      Itinerary Subject to Change. For Information or reservations, call 1-800-221-2610

                                                            18
Over the centuries, people have also made their                     Day 13 Galway • Optional Connemara &
mark with towers, quarries, and well-worn                           Kylemore Abbey tour
paths, but they're almost lost in the scale and
                                                                     • Destination: Galway
grandeur of the sea cliffs. One that does stand
out is O'Brien's Tower, a huge structure built to                    • Included Meals: Breakfast
house the guests of Cornelius O'Brien, County                        • Accommodations: The Galmont Hotel
Clare's legendary Member of Parliament from                            or similar
the 1830s until he died in 1857.                                    Breakfast: At the hotel.

Lunch: You'll have time for lunch on your own                       Morning: Spend the day at leisure, exploring
at the Cliffs of Moher.                                             Galway on your own. The city's compact center
                                                                    spans both sides of the River Corrib. In the
Afternoon: Depart the cliffs and travel along a
                                                                    FHQWHURI(\UH6TXDUHVWDQGVWKH4XLQFHQWHQQLDO
scenic coastal road to discover another natural
                                                                    Fountain, constructed in 1984 to mark the
Irish wonder, the Burren. Its name is derived
                                                                    500th anniversary of the Royal Charter granted
from a Gaelic word meaning "stony place,"
                                                                    by King Richard III that created Galway as an
and it is like no other place in Ireland. Instead
                                                                    independent city-state.
RISHDWERJVDQGSDVWXUHV\RX̞OOͫQGDVXUUHDO
moonscape full of huge limestone crags.                             Nearby are some of the oldest streets in
                                                                    Galway, narrow winding lanes that curve
Despite this seemingly inhospitable setting,
                                                                    in and around old wooden buildings, often
a diverse array of plant life—including wild
                                                                    meandering off toward the Corrib and the
orchids and rock rose—thrives here. Alpine
                                                                    GRFNV
Lunch: On your own—ask your Program                                times. Today, Galway remains a merchant
Director for local restaurant recommendations.                     town, but it is also a burgeoning center for
Or, if you've chosen our optional tour, you'll                     technology and a lively bohemian mecca.
enjoy an included lunch and Irish coffee during
                                                                   Lunch/Afternoon: Yours to spend in Galway as
your fjord cruise.
                                                                   you please. Your Program Director will be happy
Afternoon: Today's optional tour continues                         to recommend a spot for lunch and free time
as you travel through the Inagh Valley to the                      activities.
coast, where you'll see the deserted village of
                                                                   Dinner: Gather with your Program Director and
Clough Na Mara and discover a sense of the
                                                                   fellow travelers at your hotel for an included
hardship the Irish experienced during the
                                                                   Farewell Dinner.
famines of the 18th and 19th centuries. Today,
only the shells of their homes remain—set                          Evening: You have the freedom to spend the
amidst hundreds of miles of stone walls.                           rest of your evening as you wish—ask your
                                                                   Program Director for recommendations.
Return to Galway late this afternoon.

Dinner/Evening: Continue making independent                        Day 15 Galway • Return to U.S.
discoveries this evening, with dinner on your
                                                                    • Included Meals: Breakfast
own. Ask your Program Director for restaurant
recommendations.                                                   Breakfast: At the hotel.

                                                                   Morning: After breakfast, transfer to the
Day 14 Explore Galway                                              DLUSRUWIRU\RXUͬLJKWKRPH2UFURVVWKHVHD
• Destination: Galway                                              to join our optional post-trip extension in
• Included Meals: Breakfast, Dinner                                Glasgow, Scotland.
• Accommodations: The Galmont Hotel
  or similar

Breakfast: At the hotel.

Morning: Join your Program Director on a
walking tour through Galway. This enchanting
city is a medley of narrow lanes, wood and
stone shop fronts, and bustling restaurants
and pubs. Originally presided over by the
local O'Flahertys, Galway was taken over by
Anglo-Normans and became a thriving center
of trade and commerce by the 14th century.

Your tour will take you to Galway Bay, which
Spanish galleons once regularly called "home"
during their western voyages. Galway declined
after being damaged in battle with the forces of
Oliver Cromwell in the mid-17th century, but
regained its prosperity and vitality in modern

                      Itinerary Subject to Change. For Information or reservations, call 1-800-221-2610

                                                            20
OPTIONAL TOURS
During your trip you will be able to book optional tours directly with your Program Director. He or she
ZLOODVN\RXWRFRQͫUPWKHSD\PHQWIRUWKHVHWRXUVE\ͫOOLQJRXWDSD\PHQWIRUP2SWLRQDOWRXUVFDQ
only be purchased with a credit or debit card. We accept Visa, MasterCard, and Discover credit cards.
We also accept Visa and MasterCard debit cards, but it must be a debit card that allows you to sign for
purchases.

In order to correctly process these charges, there can be a delay of 2-3 months from the date of your
return for the charges to be posted to your account. Therefore we ask that you use a card that will not
expire in the 2-3 months following your return.

Please note: Optional tour prices include gratuities for local guides and motorcoach drivers, are listed in U.S.
dollar estimates determined at the time of publication, and are subject to change. Optional tours may vary.

Traditional Irish Night                                              National Folk Theatre performance
(Day 4 $95 per person)                                               (Day 11 $95 per person)

(QMR\DQLJKWRIcraic (a ubiquitous Irish                           (QMR\DSHUIRUPDQFHRISiamsa Tíre—the
ZRUGZLWKQRUHDO(QJOLVKHTXLYDOHQWORRVHO\                       National Folk Theatre of Ireland, and the
translated to "having a good time") at a local                       country's only repertory company. Using
restaurant as you savor a hearty three-course                        traditional disciplines, Siamsa Tíre offers a
dinner, followed by an evening of lively                             cultural experience dramatizing the essence of
entertainment. A group of local musicians takes                      Irish culture. You'll also enjoy a three-course
the stage after dinner to play some traditional                      dinner before the show.
Irish music into the night.
                                                                     Please note that this optional tour is available on
                                                                     late May-early September departures only.
Dingle Experience                                                    This optional tour is available on late May-early
(Day 10 $95 per person)                                              September departures only.

Venture out along the Dingle Peninsula,
stopping at Tralee's Kerry County Museum,
                                                                     Connemara & Kylemore Abbey
where you'll experience a re-created medieval
                                                                     (Day 13 $95 per person)
village. Then follow the rugged peninsula,
tracing a path of wild mountains and some                            Once home to more than two million Irish
of Ireland's most spectacular coastline. One                         residents, Connemara retains its regional
of Ireland's largest Irish-speaking areas, the                       heritage, as you will discover while rambling
wild landscapes continue to inspire writers                          around its lakes, mountains, and bogs. Visit
DQGDUWLVWV:H̞OOVWRSLQWKHͫVKLQJSRUWRI                       the former Gothic mansion of Mitchell Henry,
'LQJOHWRHQMR\ORFDOO\FDXJKWͫVK DQGFKLSV                      now the home of Benedictine nuns and better
for lunch.                                                           known as Kylemore Abbey. You will have
                                                                     time to wander both the mansion and the
                                                                     Victorian gardens. Then enjoy lunch as you

                        Itinerary Subject to Change. For Information or reservations, call 1-800-221-2610

                                                              21
cruise Killary Harbor, a charming fjord-like
inlet. Lastly, you'll see the deserted village of
Clough Na Mara, where only shells of 18th-
and 19th-century houses remain—set amid
hundreds of miles of stone walls.

                        Itinerary Subject to Change. For Information or reservations, call 1-800-221-2610

                                                              22
PRE-TRIP
                                             Northern Ireland

INCLUDED IN YOUR PRICE
»   Accommodations for 5 nights                                      »    ([FOXVLYHVHUYLFHVRIDORFDO*UDQG&LUFOH
»   6 meals: 5 breakfasts and 1 dinner                                    Program Director

»   7 included tours: Belfast, Giant's                               »    Gratuities on this extension for local guides
    Causeway, Londonderry, Ulster American                                and motorcoach drivers
    Folk Park, Monasterboice, Drogheda, Battle                       »    All transfers
    of the Boyne site

PRE-TRIP EXTENSION ITINERARY
Northern Ireland beckons with rich history and natural beauty. In a truly timeless extension, you'll gaze in
wonder at the curious rock formation of the Giant's Causeway and bow your head in a rustic churchyard,
pausing along the way to stroll the cobbled streets of Londonderry. You'll also tour historic Drogheda, the site
of the Battle of the Boyne, and more.

Day 1 Depart U.S.                                                    in the development of industries like linen,
                                                                     rope-making, and shipbuilding, with the
'HSDUWIURPWKH86WRGD\RQ\RXUͬLJKWWR                         world's largest dry dock. The city's Victorian
Belfast, Northern Ireland.                                           heritage can be seen in the stately buildings of
                                                                     this area and at Belfast's Grand Opera House.
Day 2 Arrive Belfast, Northern Ireland
                                                                     This afternoon, get acquainted with the area
 • Destination: Belfast
                                                                     around your hotel on an orientation walk.
 • $FFRPPRGDWLRQV(XURSD%HOIDVWRUVLPLODU                         The balance of the day is free for you to relax
Breakfast: At the hotel.                                             DIWHU\RXURYHUVHDVͬLJKW*DWKHULQWKHODWH
                                                                     afternoon with your fellow travelers for a
Morning/Afternoon: Arrive in Belfast today.                          :HOFRPH'ULQNDQGEULHͫQJIURP\RXU3URJUDP
You'll be met at the airport by a Grand Circle                       Director.
representative who will assist you with the
transfer to your hotel.                                              Dinner/Evening: Tonight is yours to relax or
                                                                     explore independently, with dinner on your
Belfast is a robust northern metropolis of                           own. Ask your Program Director for restaurant
nearly half a million people. This is a scenic                       recommendations.
city, situated between the waters of Belfast
Lough, the Belfast Hills, and the forested slopes
of Cave Hill. Belfast was the catalyst of the
industrial revolution in Ulster, and specialized

                        Itinerary Subject to Change. For Information or reservations, call 1-800-221-2610

                                                              23
Day 3 Explore Belfast                                               Day 4 Belfast • Explore Derry
• Destination: Belfast                                               • Destination: Derry
• Included Meals: Breakfast, Dinner                                  • Included Meals: Breakfast
• $FFRPPRGDWLRQV(XURSD%HOIDVWRUVLPLODU                          • Accommodations: City Hotel Derry or similar

Breakfast: At the hotel.                                            Breakfast: At the hotel.

Morning: On a panoramic city tour this                              Morning: Today, we travel from Belfast to
morning, you'll see Belfast's compact center                        Londonderry, or simply Derry as the locals refer
in Donegall Square, which is dominated by the                       to it. On the way, we'll stop to view the Giant's
elaborate City Hall.                                                Causeway, an amazing geological formation of
                                                                    approximately 40,000 basalt stones—some as
You'll also drive through West Belfast's
                                                                    tall as 130 feet, and mostly hexagonal in shape.
Protestant neighborhood of Shankill Road, and
the Catholic neighborhood of Falls Road, where                      As Northern Ireland's premiere landmark, and
large, vivid murals painted on the sides of                         D81(6&2:RUOG+HULWDJH6LWH\RX̞OOEHIUHH
buildings express the feelings that still run deep                  to decide for yourself whether the Causeway is
on both sides. Though the names of these areas                      DUHVXOWRIDFFHOHUDWHGFRROLQJRIODYDRXWͬRZV
were much in the news during "the Troubles,"                        60 million years ago. Or is it the work of the
the gate in the Peace Wall between them now                         legendary Irish giant, Finn MacCool, in his
stands open.                                                        attempts to a) woo a distant lady giant, or b)
                                                                    meet a Scottish giant in battle to determine who
Lunch/Afternoon: Yours to do as you please.
                                                                    was the stronger giant?
Your Program Director will be happy to
recommend a spot for lunch and free time                            Lunch: On your own at Giant's Causeway—ask
activities.                                                         your Program Director for recommendations.

The city's main shopping district is just                           Afternoon: You'll arrive in Derry in the
north of Donegall Square along several                              afternoon, where you'll set off on a guided walk
pedestrian-only streets. Belfast's most famous                      atop the city's walls, which have stood around
historic pub, the Crown Liquor Saloon, is also in                   the city since the 17th century.
this area (it's always packed, but worth a look
                                                                    Dinner/Evening:(DUO\WKLVHYHQLQJ\RXPD\
for its gaslit Victorian architecture even if you
                                                                    join your Program Director for a vicinity walk
can't get a seat).
                                                                    in the neighborhood surrounding your hotel.
Or you might head for Belfast's Golden Mile                         The remainder of the day is yours to spend at
neighborhood or the beautiful Botanic Gardens,                      leisure. Dinner will be on your own.
with the campus of Queen's University nearby.

Dinner:(QMR\DQLQFOXGHG:HOFRPH'LQQHUDW                        Day 5 Derry • Inishowen Peninsula
your hotel tonight.                                                 optional tour
                                                                     • Destination: Derry
Evening: You have the freedom to spend the
                                                                     • Included Meals: Breakfast
rest of your evening as you wish—ask your
                                                                     • Accommodations: City Hotel Derry or similar
Program Director for recommendations.
                                                                    Breakfast: At the hotel.

                       Itinerary Subject to Change. For Information or reservations, call 1-800-221-2610

                                                             24
Morning: Today is yours to spend in Derry at                        Day 6 Derry • Visit Ulster American Folk
leisure. You might visit the Tower Museum,                          Park • Monasterboice • Drogheda
with exhibits illustrating the maritime history
                                                                     • Destination: Drogheda
of Derry, or the Guildhall built in 1890 and in
the Gothic architectural style, similar to its                       • Included Meals: Breakfast
London counterpart. Today, it's the seat of the                      • Accommodations: The d Hotel or similar
local government.                                                   Breakfast: At the hotel.

Or, join an optional full-day excursion to                          Morning: Set out to discover the Ulster
the Inishowen Peninsula, a peaceful place of                        American Folk Park on an included, self-guided
pastoral solitude jutting out into the Atlantic on                  tour. This fascinating facility tells the story of
Ireland's northern edge. First, you'll visit the                    emigration from Ulster to America in the 18th
Monreagh Heritage Centre, a small museum                            and 19th centuries and provides visitors with a
whose artifacts and exhibits tell the story of                      "living history" experience on its outdoor site.
the Ulster Scots, who migrated from Great
Britain during the Plantation of Ulster in the                      In the Folk Park, costumed guides and
17th century.                                                       craftspeople recreate the past in an outdoor
                                                                    museum that includes a weaver's cottage,
Next, discover the Grianan of Aileach, an Iron                      forge, schoolhouse, log cabin, church,
Age stone ring fort resting atop a high hill.                       and a 19th-century Ulster street. The Ship
You'll learn about the origins of the structure,                    and Dockside Gallery features a full-size
which dates back to 1700 BC, and admire the                         reconstruction of an early 19th-century sailing
views from the hilltop vantage.                                     ship of the type that carried thousands of
                                                                    emigrants across the Atlantic. A major indoor
Then you'll travel to Fort Dunree, where you'll
                                                                    H[KLELWLRQ̡(PLJUDQWV̢FRPSOHPHQWVWKH
WRXUWKHFRDVWDOIRUWLͫFDWLRQ6LWXDWHGRQWRSRI
                                                                    outdoor site.
a cliff, Fort Dunree has protected Lough Swilly
(a glacial fjord leading to the Atlantic) from                      Lunch: Your self-guided tour of the folk park
invaders over the centuries. The fort boasts                        includes time for an independent lunch.
one of Ireland's largest collections of coastal
artillery, as well as breathtaking panoramic                        Afternoon: Head south to Drogheda, your
views over the water.                                               next destination, stopping on the way for a
                                                                    visit to Monasterboice for an included tour.
Lunch: On your own—ask your Program                                 Monasterboice is an important Irish spiritual
Director for local restaurant recommendations.                      site dating back to the 5th century AD, founded
Or, if you've joined our optional tour, you'll                      by Saint Buithe, a disciple of Saint Patrick.
enjoy an included lunch at Fort Dunree.                             The holy grounds were an important place of
                                                                    congregation for local Christians for more than
Afternoon: Optional tour travelers will return
                                                                    500 years.
to the hotel in Derry later this afternoon, where
the rest of the day is at leisure.                                  As you tour the ruins of the monastic site, take
                                                                    QRWHRILWVPDJQLͫFHQWKLJKFURVVHVFDUYHG
Dinner/Evening: Continue making independent
                                                                    with biblical images depicting scenes from
discoveries this evening, with dinner on your
                                                                    both the Old and New Testaments. The crosses
own. Ask your Program Director for restaurant
                                                                    combine form and function—in addition to
recommendations.

                       Itinerary Subject to Change. For Information or reservations, call 1-800-221-2610

                                                             25
being beautiful works of art, they allowed                          by Oliver Cromwell during his Irish conquest
contemporary worshippers who could not read                         in 1649, and then again in 1690 following the
to follow along with the Bible's stories.                           Battle of the Boyne, which you'll learn more
                                                                    about later today on another included tour.
Later today, you'll arrive at your hotel in
Drogheda, where the rest of the day is at leisure.                  Lunch: On your own in Drogheda—ask
                                                                    your Program Director for local restaurant
Dinner/Evening: Continue making independent
                                                                    recommendations.
discoveries this evening, with dinner on your
own. Ask your Program Director for restaurant                       Afternoon:7UDYHOWRWKHEDWWOHͫHOGZKHUHWKH
recommendations.                                                    historic Battle of the Boyne was fought. Here
                                                                    on the banks of the river, the forces of the
Day 7 Explore Drogheda • Battle of the                              1HWKHUODQGV̞:LOOLDPRI2UDQJHDQG(QJODQG̞V
                                                                    -DPHV,,GLGEDWWOHIRUWKHWKURQHRI(QJODQG
Boyne site • Dublin • Join main trip
                                                                    6FRWODQGDQG,UHODQGLQDͫHUFHPHOHHZKLFK
• Destination: Dublin
                                                                    would see the Protestant William emerge the
• Included Meals: Breakfast                                         victor over the James' Catholic forces.
Breakfast: At the hotel.
POST-TRIP
                                           Glasgow, Scotland

INCLUDED IN YOUR PRICE
»   Accommodations for 5 nights                                      »    ([FOXVLYHVHUYLFHVRIDORFDO*UDQG&LUFOH
»   10 meals: 5 breakfasts, 3 lunches, 2 dinners                          Program Director

»   3 included tours: Glasgow, Loch Lomond,                          »    Gratuities for motorcoach drivers on
    Robert Burns Museum                                                   your extension
                                                                     »    All transfers

POST-TRIP EXTENSION ITINERARY
Experience the warmth and charm of Glasgow, Scotland's largest city. Study its contrast of modernist chic
and old-fashioned Victorian elegance, and expand your Scottish discoveries with day trips to peaceful
Loch Lomond, the largest lake in all of Great Britain, and the birthplace of Robert Burns, one of Scotland's
national heroes.

Day 1 Galway, Ireland •                                              Day 2 Explore Glasgow
Glasgow, Scotland                                                     • Destination: Glasgow
 • Destination: Glasgow                                               • Included Meals: Breakfast, Lunch
 • Included Meals: Dinner                                             • Accommodations: Radisson Blu Hotel
 • Accommodations: Radisson Blu Hotel                                   Glasgow or similar
   Glasgow or similar                                                Breakfast: At the hotel.
Morning: Transfer to the Dublin airport for
                                                                     Morning: Tour Glasgow, the largest city in
\RXUͬLJKWWR*ODVJRZ6FRWODQG
                                                                     Scotland. Glasgow's incredible collection of
Lunch: On your own in the airport.                                   museums, theaters, and performance halls and
                                                                     seamless blend of Victorian and art nouveau
Afternoon: Arrive in Glasgow in the late                             architectural styles set the city apart as one of
afternoon. Check into your hotel and take a                          WKH8.̞VPRVWUHͫQHGGHVWLQDWLRQV
quick vicinity walk of your surroundings.
                                                                     Its famously friendly people and wealth
Dinner: Get a taste of Glasgow's                                     of welcoming parks ensure a hospitable
history—literally—during an included dinner                          atmosphere. You'll witness Glasgow's many
at one of the city's oldest restaurants.                             highlights this morning on an included city
Evening: You have the freedom to spend the                           tour with your Program Director, using a
rest of your evening as you wish—ask your                            hop-on/hop-off bus service.
Program Director for recommendations.

                        Itinerary Subject to Change. For Information or reservations, call 1-800-221-2610

                                                              27