2020 sustainability report - 2019 performance - STMicroelectronics
Page content transcription
If your browser does not render page correctly, please read the page content below
About this report
Scope                                                                                          Feedback I 102-3 I 102-53 I
This annual sustainability report outlines STMicroelectronics' (ST) sustainability strategy,   We value feedback and encourage
programs and performance during the calendar year 2019. It is aimed at stakeholders            contributions and suggestions from
who want to learn more about our commitment and approach to sustainability. Unless             all our stakeholders. You can email us
otherwise stated, the information and data cover all our activities and sites.                 at sustainable.development@st.com
I 102-1 I 102-50 I 102-52 I                                                                    or write to us at our headquarters:
                                                                                               Corporate Sustainable Development
Report structure                                                                               STMicroelectronics International NV
                                                                                               39, Chemin du Champ-des-Filles
The report focuses on the 14 material topics (see page 19) of our sustainability strategy,
                                                                                               C.P. 21
which are aligned with our business priorities. We identified these topics in 2017 through
                                                                                               CH-1228 Geneva – Plan-Les-Ouates
a materiality exercise that considered the sustainability context and involved a review
                                                                                               Switzerland
of stakeholder concerns. The topics are unchanged in this year's report as they are still
relevant for ST in 2019 (see page 18). For each material topic, we defined ambitions,
goals, and programs. In response to our stakeholders' expectations and for a better            This report has been prepared
understanding of our performance, we disclose data and information from previous               according to GRI Standards and
years. We also include examples of actions we have carried out at ST sites, as well as         externally assured. It represents
quotes from stakeholders, enabling them to express their own views on our sustainability
                                                                                               a balanced and reasonable
performance. I 102-46 I 102-49 I
                                                                                               presentation of our organization's
There are no significant changes to the organization and its supply chain. I 102-10 I          economic, environmental and
There is no restatement of information given in previous reports. I 102-48 I                   social performance. It also
                                                                                               demonstrates our commitment to
Use of symbols                                                                                 the UN Global Compact, to which
We use the following symbols in this report to indicate our progress towards                   we have been a signatory
our objectives:                                                                                since 2000.
    Target achieved          In progress             No progress/not achieved

Global Reporting Initiative (GRI)
                                                                                               Jean-Marc Chery
This report has been prepared in accordance with the GRI Standards: Core option.               President and CEO
Throughout the report, we use labels to disclose GRI Standards. We list all references
to GRI Standards and the corresponding page numbers in the GRI content index on
pages 82 and 83.
For the GRI content index service, GRI Services reviewed that the GRI content index is
clearly presented and the references for all disclosures included align with the appropriate
section in the body of the report. I 102-54 I                                                  Although reasonable efforts have been made to
                                                                                               ensure the consistency of the summary financial
Supporting the UN Global Compact                                                               information for the year 2019 in this report with
                                                                                               ST's financial reporting, reliance should only be
We have been a signatory of the United Nations Global Compact since 2000 and we                placed upon the complete financial reporting
follow its 10 principles. This report describes the actions we have taken during 2019 to       contained in ST's Annual Report on Form 20-F
implement these principles. It therefore serves as our 2019 Communication on Progress          for the year ended December 31, 2019, as filed
                                                                                               with the SEC on February 26, 2020, which can
(see page 84). I 102-12 I                                                                      be found at www.st.com. Some of the statements
ST supports the United Nations Sustainable Development Goals (SDGs). Our contribution          contained in this report that are not historical facts
to 10 of the 17 SDGs is highlighted throughout this report, including indicators to measure    are statements of future expectations and other
                                                                                               forward-looking statements (within the meaning
our performance against these goals: SDG     .
                                                                                               of Section 27A of the Securities Act of 1933 or
                                                                                               Section 21E of the Securities Exchange Act of
External verification                                                                          1934, each as amended) based on management's
                                                                                               current views and assumptions and involve known
ST's Sustainability Group Vice President has appointed DNV GL Business Assurance               and unknown risks and uncertainties that could
France (DNV GL) to provide us with assurance services. DNV GL has verified the content         cause actual results, performance, or events to
and data in this report and confirmed it has been prepared in accordance with the GRI          differ materially from those in such statements.
Standards: Core option. DNV GL interviewed all relevant corporate departments and              Certain such forward-looking statements can be
three categories of stakeholders. In addition, DNV GL audited three manufacturing sites        identified by the use of forward looking terminology
                                                                                               such as 'believes', 'may', 'will', 'should', 'would
– Bouskoura (Morocco), Calamba (the Philippines), and Crolles (France) – to validate our       be' or 'anticipates' or similar expressions or
data reporting process and provide assurance for this year's report. Information and data      the negative thereof or other variations thereof
relating to the ST Foundation were not part of DNV GL's external verification exercise.        or comparable terminology, or by discussions
DNV GL's assurance statement can be found on pages 86 and 87. I 102-56 I                       of strategy, plans or intentions. Some of the
                                                                                               relevant risk factors are described in 'Item 3.
                                                                                               Key Information – Risk Factors' included in our
Availability                                                                                   Annual Report on Form 20-F for the year ended
This sustainability report is available in PDF format at www.st.com/company-reports,           December 31, 2019. We do not intend, and do not
                                                                                               assume any obligation, to update any information or
along with last year's report (May 22, 2019) and those from previous years. You can            forward-looking statements set forth in this report
access the 2020 online version at sustainabilityreports.st.com. Printed copies are             to reflect subsequent events or circumstances.
available on request. I 102-51 I
Content
2020 Edition
This report has been prepared by:
Director of publication: Jean-Louis Champseix         4    ST at a glance
Editors in chief: Sheila D'Annunzio,                  4    ST addresses four end markets
Dominique Tagarian
                                                      5    Foreword by our President and CEO
Editorial team: Catherine Baudru,
Chloe Emont, Claire Faure, Julia Genovini,            6    Our business model
Catherine Pelissonnier                                8    ST products and solutions
Editorial services: Wordsworks
                                                      10   2019 highlights
Graphic designers: Diane Ollivier graphic agency,
STMicroelectronics graphic agency                     11   Our ambitions and goals
Printer: Print Concept
Cover page photo: Emmanuelle Luce
                                                      12   We live our values
Sustainability Champion of ST Crolles (France)        12   Governance
This report was prepared at the beginning of 2020     14   Ethics and compliance
during the COVID-19 pandemic. We are
particularly grateful to everyone who contributed     16   Risk Management
to the report during this challenging time and        18   Sustainability strategy
would like to extend them our warmest thanks.
Special thanks to: Jane Bentley, Celine Berthier,     22   We improve everybody's life
Alexis Breton, Jean-Baptiste Collovray,               23   Sustainable Profit
Gerard Cronin, Nelly Dimey, Karen Duhart,
Wendy Hudry Allen, Philippe Laffargue,                25   Innovation
Claudia Levo, Emmanuelle Luce,
Priyaranjan Mahanta, Giulia Mancini, Herve Maury,
                                                      28   Quality
Patrizia Moschetti, Adeline Oliva, Laurent Orsati,    31   Sustainable Technology
Jean-Michel Paris, Antonella Redaelli,
Pascal Roquet, Tait Sorensen, Vianney Taufour,        33   Business indicators
Damien Tisserand, Shahrom Tumin.
                                                      34   We put people first
Thanks to: Sin Yin Ang, Marta Enrica Airaghi,
Olivier Ardesi, Isabelle Bailly, Mouna Baktaoui,      35   Health and Safety
Christophe Bernadet, Giorgio Bettoschi,               38   Labor and Human Rights
Giovanna Bottani, Miguel Castro, Alain Chabod,
Hc Chew, Moh Chern Chin, Linda Cook,                  41   Development and Engagement
Alessandro Cremonesi, Leah Cruz,
Philippe Dereeper, Julie Dubois, Alfred Eiblmayr,
                                                      44   Diversity and Inclusion
Ilham El Gaf, Anne Foerster, Franck Freymond,         47   People indicators
Eric Gerondeau, Jeremy Gout, Federica Grotto,
Ederlito Guleng, Jean-Christophe Houdbert,            52   We protect the environment
Serge Hutin, Francesca Illuzzi, Calvin Jang,
Stephanie Joubert, Hui Lin Koh, Arnaud Lanier,        53   Our approach to the environment
Bruno Laurent, Olivier Leenhardt, Eric Levalet,
Veronique Livache, Francis Ann Llana,
                                                      55   Energy and Climate Change
Philipp Lolies, Frederique Longin, Stephane           59   Water
Magaton, Nathalie Magniez, Laurence Maricot,
Karine Maurinaux, Delphine Meilland,                  62   Waste and Effluents
Marie-Sophie Note, Kirk Ouellette, Elodie Pereira,    65   Chemicals
Cinzia Quartini, Jean-Marie Quiles, Valeria Riva,
Mauro Rossi, Frank Sundermann, Wegene Teo,            68   Environmental indicators
Dominique Thomas, Nicolas Yackowlew,
Wei Hua Yang, Chao Heng Yu.                           70   Together, we shape the future
We also would like to thank:                          71   Supply Chain Responsibility
• everyone who kindly agreed to be quoted             74   Education and Volunteering
  in this report and provide testimony of their
  collaboration with ST                               77   Partnerships indicators
• everyone who kindly agreed to have their
  pictures published in the report                    79   ST supports the SDG
• our interfaces at ST sites, sustainability          80   Awards 2019 overview
  champions and EHS teams who support our
  activity all year round                             82   GRI Content Index
• site directors and human resources managers         84   International standards
• the teams audited in Bouskoura, Calamba and
  Crolles for their availability                      85   Glossary
                                                      86   External assurance statement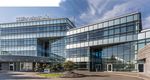 ST at a glance                                               l 102-2 l 102-4 l 102-7 l

    Research & Development
    Main Sales & Marketing
    Front-end
    Back-end
                                                                            As of December 31, 2019

                   • a global semiconductor leader                            • 11 manufacturing sites
                   • 2019 revenues of US$9.56B                                • over 80 Sales & Marketing offices serving over
                   • listed: NYSE, Euronext Paris and Borsa Italiana,           100,000 customers across the globe
                     Milan                                                    • signatory of the United Nations Global
                   • approximately 46,000 employees worldwide                   Compact (UNGC), Member of the Responsible
                   • approximately 7,800 people working in R&D                  Business Alliance (RBA)

    ST addresses
    four end markets
                                                                                                        Communications
                       Automotive                   Industrial              Personal Electronics      Equipment, Computers
                                                                                                          & Peripherals

      End
    Markets
    Strategy

                             Broad offering & market reach                  Selected opportunities leveraging ST strengths

4
Foreword by our
President and CEO                                                        I 102-14 I

   Sustainability is one of the three pillars of ST's           We devote significant effort to enhancing our
   value proposition. It is fully embedded in the               manufacturing operations. Our yearly investments
   company DNA and the daily operations of ST's                 ensure our technology is state of the art, improve
   46,000 employees. We approach sustainability                 equipment productivity and allow us to reduce
   by addressing the opportunities and challenges               the impact of our production on the environment.
   associated with the long-term trends reshaping               We continue to implement technical solutions to
   our societies: our technologies are enablers                 reduce emissions, reuse water, recycle waste and
   of safer, greener mobility, advanced power &                 progressively switch to renewable energy sources.
   energy management across all types of systems                We had set ourselves challenging targets for
   and devices, and at the heart of the IoT & 5G.               the reduction of Perfluorinated Compounds and
   Addressing these opportunities and challenges                Greenhouse Gas (GHG) emissions. I am pleased
   paves the way to long-term sustainable growth for            to report that GHG direct emissions have been
   ST as a global company, for our stakeholders, and            reduced in absolute by 14% compared to 2018,
   more broadly for society.                                    making us 6 years ahead of our 2025 objective. Our
                Providing innovative and sustainable            longstanding efforts were recognized again in 2019,
                         solutions to our customers             with ST's presence in the DJSI World and Europe
                              is a global effort carried        indexes as well as in other key ESG rankings.
                                 out across the entire          People are ST's foundation. I am very proud of the
                                    company. It implies         commitment and resilience our employees have
                                      being an independent      demonstrated over the past months as we navigate
                                        device manufacturer     the consequences of the COVID-19 pandemic.
                                         mastering the          ST is a company built around its employees,
                                          entire value chain,   whose diversity, combined expertise and long-
                                          from selecting        term commitment are key to create a successful,
                                           and purchasing       responsible company on a worldwide scale. We
                                           raw materials,       have demonstrated it again with numerous initiatives
                                          investing in          across the company and with other stakeholders
                                         technology and         in our communities, with donations of medical
                                         product R&D, to        supplies and contributions to technology projects
                                        designing products      to fight the pandemic. Beyond this challenge of
                                      and ensuring their        early 2020, our latest survey shows that 77% of our
                                    reliability and high        employees recommend ST as a great place to work.
                                 quality. In 2019 we            We are also recognized as a leader in our industry
                             made significant progress          on labor and human rights. We now aim to increase
                        in strategic programs focusing          diversity in leadership positions and continue to hire
              on new semiconductor solutions based              young talents in science and engineering to build a
   on Silicon Carbide and Gallium Nitride, and moved            sustainable future.
   forward with the construction of the 300mm                   We have our work cut out for us. Sustainability
   fab in Agrate (Italy), dedicated to manufacturing            matters. It is a duty we have towards all our
   power management devices. We also continued                  stakeholders and an integral part of our continued
   to invest in R&D and collaborated with over 130              business success. I am committed to taking the
   R&D partners worldwide to keep on building                   necessary actions to continue to move forward and
   technological ecosystems around ST solutions. We             achieve ST's strong ambitions in this domain.
   are also improving our social and environmental
   footprint at every stage of the product lifecycle, with
   62% of new manufactured products identified as
   Sustainable Technology.                                                                          Jean-Marc Chery
                                                                                                  President and CEO

                                                                                                                         5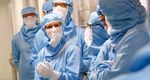 Our business
    model

                                     Main steps in our value chain

    Resources

     Human                           Suppliers                  R&D concept                    Front-end
     •   ~46,000 employees
                                     We purchase raw            and design                     manufacturing
     •   105 nationalities           materials, equipment,      New products                   Manufacturing chips
     •   34% women, 66% men          energy, gas, chemicals     are created in a               requires around 400
     •   Average age: 40             and services from          multi-step process             separate stages,
                                     many suppliers and         including architecture         starting with a plain
     Financial                       subcontractors.            conception, electrical         wafer, and resulting in
     • US$12 billion total assets                               layout, electrical and         the etching of several
     • US$1.2 billion capital                                   logic simulation, chip         hundreds to thousands
       investments                                              layout and generation          of dies.
                                                                of the mask that will be
     • US$672 million net cash                                  used to etch the design
                                                                in silicon.
     Intellectual
     • ~7,800 employees in R&D
     • US$1.5 billion R&D
       investments
     • 138 R&D partnerships          Management of our impacts
     Manufactured
     • 11 manufacturing sites in
       7 different countries          Suppliers
     • 67% of employees in            We require our suppliers to implement the Responsible Business Alliance
       manufacturing                  (RBA) standards and encourage ISO and OHSAS certifications to address
     • >5,000 suppliers               ethics, social, environmental, health and safety risks.
                                      We participate in the Responsible Minerals Initiative.
     Natural
     • 2,480GWh of energy
       consumed
     • 27% of renewable energy        Products
     • ~19 million m3 of water        Through our Sustainable Technology program we design products
       withdrawn                      systematically taking into consideration the environmental impact of the
     • >5,000 chemicals used          device during its whole lifecycle, including raw materials, transportation,
                                      manufacturing, usage and end of life.
     Social and relationship
     • ST values and
       Code of Conduct
     • US$1.8 million cash donated    People
       by ST to local communities     We ensure the health and safety of our employees through advanced
     • >145,000 hours donated to      management systems and certification.
       local communities              We implement our Code of Conduct and the RBA standards in all our sites
                                      to mitigate our ethics and labor and human rights risks, and carry out
                                      regular assessments and audits in all our production sites.

6
Value created

                                                                                              Human
                                                                                              Engaged and skilled people in an
                                                                                              inclusive and safe workplace
                                                                                              • average of 50 hours of training
                                                                                                per employee
                                                                                              • 77% of employees recommend ST
                                                                                                as a great place to work
                                                                                              • 0.16 recordable case rate (injuries)

                                                                                              Financial
                                                                                              Sustainable financial performance
                                                                                              • US$9.56 billion net revenues
                                                                                              • US$2.96 billion salaries
                                                                                                and benefits
Electrical                 Back-end                        Product use
                                                                                              • US$165 million taxes paid
wafer sorting              manufacturing                   and end of life
                                                                                              • US$214 million cash dividend
Dies on the wafer are      The dies are cut from           We offer a large
electrically tested.       the silicon wafer before        portfolio of products              Intellectual
This step is known as      being assembled in a            suitable for the wide              Innovative products and solutions
wafer sort or probe.       package. The chips              range of applications
                                                                                              • ~18,000 active patents
                           are then tested prior           addressed by our
                           to delivery to the              customers.                         • 62% of new products classified
                           customer.                                                            Sustainable Technology
                                                                                              • 16% of revenues generated
                                                                                                by new product lines

                                                                                              Manufactured
                                                                                              Responsible and effective
                                                                                              business operations
                                                                                              • >100,000 customers served
                                                                                              • ISO 9001, 14001, 22301,
                                                                                                45001/OHSAS 18001
                                                                                                and IATF certifications
                                                                                              • 100% of manufacturing sites
 Environment                                                                                    covered by RBA audits
                                                                                              • 99% of new suppliers screened
 We deploy programs to reduce our direct and indirect greenhouse gas                            on social responsibility criteria
 emissions from all our operations, including Perfluorinated Compounds
 (PFCs), which have a very long atmospheric lifetime and high global                          Natural
 warming potential.
                                                                                              Mitigation of the impact
 We minimize the environmental, health and safety risks related to the                        of our activities
 chemicals and materials used in the manufacturing process, by basing
 the selection, handling, and substitution on the precautionary principles.                   • 84% decrease in PFC emissions
                                                                                                since 1994 (per unit of production)
 We are continually reducing our water footprint through reuse and
 recycling and all our wastewater is treated before being discharged into                     • 94% of waste reused, recovered
 the environment.                                                                               or recycled
 We reduce, reuse, recycle or recover as much of our waste as possible,                       • 41% of water recycled or reused
 rather than sending it to incineration or landfill.
                                                                                              Social and relationship
                                                                                              Knowledge and values shared
                                                                                              with all
                                                                                              • >110,000 beneficiaries in local
                                                      I 102-2 I 102-9 I 201-1 I                 communities
                                                                                              • 389 volunteering initiatives from
                                                                                                33 sites worldwide
                                                                                              • >720,000 people trained on
                                                                                                computer basics by ST Foundation
                                           Unless otherwise stated, all data refer to 2019.     since 2003
                                                                                                                                       7
ST products and solutions
           ST is a global semiconductor leader delivering intelligent and energy-efficient products and solutions that
           power the electronics at the heart of everyday life. Chips and systems from ST, incorporating the most
           advanced innovations, are found in billions of products, ranging from cars and factory machines, through
           washing machines and air-conditioning systems, to smartphones and telecommunications equipment.
           Our technology helps our customers make all of these more intelligent, more energy-efficient, more
           connected, safer and more secure. I 102-2 I
           Our solutions address four end markets: Automotive; Industrial; Personal Electronics; and Communications
           Equipment, Computers and Peripherals. Some of our products and solutions are specific to the markets
           and applications we address, such as our dedicated solutions for Automotive and our application-specific
           analog solutions for Industrial, but others can be used in a wide range of applications – our general purpose
           microcontrollers or power discrete devices, for example. I 102-6 I

                     •   multicore ARM® Cortex®-R52       High-performance MEMS IMU
                     •   embedded Phase-Change Memory     for AR/VR and tracking
                                                                                                                          STPOWER
                     •   ASIL.D with hypervisor           applications
                     •   secure communications
                                                          ST is a long-time leader in motion and
                                                          environmental MEMS and sensors that offer
    Safe real-time automotive MCU                         customers increased accuracy and sensitivity,
    for domain controllers                                combined with ultra-low power consumption.
                                                          Our products can be found in the majority of        600V IGBT IH series
    ST serves the key trends in the automotive            flagship personal electronics devices and are       maximize induction-heating
    market – vehicle digitalization and electrification   used for the most demanding user experience         efficiency
    – with a comprehensive range of products and          applications. We also design products for
    solutions. Our automotive microcontroller             applications that require higher reliability and    ST offers a range of power discrete devices
    unit (MCU) families are automotive qualified          small size, especially in harsh environments        that meet the needs of our customers across the
    and meet developer requirements ranging from          such as factories and cars.                         end markets we serve. Our Silicon Carbide and
    cost-sensitive to highly advanced automotive                                                              Gallium Nitride power devices are recognized
                                                          Our innovative thin-film piezoelectric micro        for their efficiency and enhanced performance
    applications. They incorporate support for
                                                          actuators ensure higher efficiency and lower        in automotive inverters and charging, industrial
    Over the Air (OTA) updates for critical vehicle
                                                          costs for traditional applications such as inkjet   automation and communications infrastructure
    powertrain, body, chassis, and infotainment
                                                          printing, while enabling new waves of innovation    applications. Other products in our power
    features, which are increasingly defined by
                                                          with MEMS speakers, MEMS micromirrors and           discrete offer are first-choice solutions for high-
    software.
                                                          fluid dispensing technologies.                      end power conversion, home appliances, and
    Car architectures are evolving from many
                                                                                                              motor control.
    distributed electronic control units to a smaller
    number of powerful domain controllers. ST
    is powering this evolution with a new family
    of high-performance, multi-core automotive                                                                New multicore STMMP1 Series
    microcontrollers that meet the stringent                                                                  for industrial and loT applications
    automotive safety requirements.
                                                                                                              ST is addressing the need for embedded
                                                                                                              processing solutions for Industrial and IoT
                                                                                                              applications that require more performance,
    Accelerating electrification                          components per car increases, we need to            resources and support for large open-
    Silicon Carbide power devices                         ensure that all the components used to power,       source software. Our new line of STM32
                                                          control and monitor the different car subsystems    microprocessors offers high computing power
    Our Silicon Carbide technology for vehicle            consume less energy. ST's high-efficiency smart
    electrification and charging stations enables                                                             and graphics support, combined with power-
                                                          power solutions and power-efficient processors      efficient real-time control and high feature
    our customers to create electric cars with            are designed to do just that.
    longer ranges, that charge faster, and have                                                               integration. Customers can now develop a new
    a lower weight. As the number of electronic                                                               range of applications using a heterogeneous
                                                                                                              architecture that performs fast processing
                                                                                                              and real-time tasks on a single chip, always
                                                                                                              achieving the greatest power efficiency.

8
Automotive 12-channel LED driver                                                                       STM wireless MCU
for advanced rear-lighting solutions                                                                   Supports Bluetooth™ 5,
                                                                                                       Thread, Zigbee®
ST offers a complete range of ICs dedicated to
body and convenience solutions, including body                                                         To support the needs of the Internet of Things
control modules and car lighting systems, as                                                           (IoT) and an ever more connected world, we offer
well as a portfolio of ASIC and ASSP solutions                                                         a variety of wireless connectivity solutions.
for engine control. Our in-vehicle infotainment     Our ADAS safety solutions make driving safer by    These include microcontrollers from our STM32
systems cover everything from high-end              helping drastically reduce road accidents and      family with embedded wireless capabilities,
integrated platforms and digital radio to           associated casualties, thanks to our cutting-      standalone RF transceivers, and network
Class-AB and Class-D audio power amplifiers.        edge RF and vision systems.                        processors for Bluetooth, Bluetooth Low Energy,
                                                                                                       Zigbee, Thread and sub-1GHz
                                                                                                       long-range networks, such as 6LowPan, WMBUS,
                                                                                                       SigFox and LoRaWAN.
Best-in-class RF performance                                                                           We also work with partners to make it easier
and low-power design                                                                                   for our customers to use the full spectrum
ST31P 40nm Flash technology                                                                            of connectivity services. We offer pre-
                                                                                                       integrated Cloud connectivity software for our
ST offers solutions that cover the full                                                                microcontrollers, and evaluation and prototyping
range of security needs in electronics                                                                 tools for fast connection of IoT devices to Cloud
systems. Our solutions range from software                                                             services over cellular networks.
solutions embedded in general purpose
microcontrollers, to dedicated embedded
hardware and standalone devices that meet
the highest security standards. Our secure
microcontrollers can be found in smartcards         Miniaturized step-down
used for ID, transport, banking and SIM cards,      regulator
as well as pay TV applications. We offer a range    for energy-conscious loT devices
of authentication solutions for brand protection                                                                                           •   dual core
                                                    We address a wide variety of industrial and IoT                                        •   large memory
and Trusted Platform Modules (TPM) designed
                                                    applications that require a range of generic                                           •   security features
to secure hardware. Our Secure Element and
                                                    and application-specific solutions for power                                           •   ecosystem made
NFC controller solutions ensure the security of                                                                                                for you
                                                    management. Our solutions for power and
mobile transactions on smartphones, wearables
                                                    energy management enable energy-saving,
and smart gear.
                                                    high-power-density and lower-standby-power
                                                    designs. Our offering includes higher-efficiency
                                                    power technologies, such as Silicon Carbide
                                                    power discretes, MOSFETs, IGBTs and                STMG4 mixed-signal MCUs
                                                    customized power modules, AC-DC and DC-DC          shaped for analog-rich
                                                    converters, battery management ICs, digital        applications
                                                    controllers, and gate drivers.                     Embedded processing capabilities combined
                                                                                                       with Artificial Intelligence (AI) capabilities enable
                                                                                                       objects around us to become increasingly smart.
                                                                                                       ST offers general purpose microcontrollers
                                                                                                       and microprocessors, such as our STM32
One billion ToF modules
                                                                                                       family. This has over 1,000 part numbers to
shipped                                                                                                ensure designers can find the best solution for
ST's patented FlightSense™ technology, based                                                           their application, whether they require ultra-low
on the Time-of-Flight (ToF) principle, ensures                                                         power consumption, very high performance, AI,
a high-accuracy, low-power and all-in-one                                                              advanced security features or a high level of
solution for proximity and ranging sensors for                                                         wireless and wired connectivity. We also offer
personal electronics and industrial applications,
                                                    Versatile motor drivers for                        a comprehensive and continuously expanding
                                                    industrial & medical applications                  development ecosystem that saves on design
as well as 3D sensing for smartphones and
smart driving (LiDAR) features.                                                                        costs and reduces time to market for our
                                                    Electric motors are the main consumers of
                                                                                                       customers.
Our technology is used by PC makers to              electrical energy in the industrial environment.
protect data and save power via user presence       ST provides a comprehensive array of motor         Our recent additions include a new series of
detection that instantaneously locks and puts       control solutions that enable motors to run with   STM32 microcontrollers targeted at advanced
the PC into low-power mode when the user is         higher efficiency and greater precision. We        digital power applications and consumer and
absent. User presence detection enables instant     cover the requirements of brushed DC motors,       industrial appliances. We have introduced
and touchless wake-up and sign-in as soon as        stepper motors and brushless DC motors over        a range of features to support increased
the user returns.                                   an extensive range of voltage and current          performance and energy efficiency, including
                                                    ratings. Our line-up of STSPIN motor drivers       two new hardware mathematical accelerators.
                                                    embeds all the functions needed to drive motors
                                                    efficiently and with the highest accuracy. The
                                                                                                                               •   170 MHz Cortex®-M4 core
                                                    motor drivers include many advanced features,
                                                                                                                               •   new math accelerators
                                                    including a low-voltage series designed for                                •   high-resolution timer v2
                                                    battery-powered smart devices.                                             •   32 to 512 Kbytes of
                                                                                                                                   Flash memory

                                                                                                                                                                   9
2019 highlights

                         62%
     15.7%
     of revenues
                         of new products
                         classified as
                         responsible
                                                                     50
                                                                     average training
     invested in R&D     products                                    hours per employee

                                                        41%                   94%
                                                                         of waste reused,
     Inclusion in DJSI                           of water recycled           recovered or
     World and Europe                                 and reused                 recycled

      100%               177                  100%
                                              of ST
      of products are    supplier             manufacturing
      conflict-mineral   responsibility       sites covered by
      free               audits since 2015    RBA audits

                                              77%
                                              of employees                   -21%
                                              recommend ST as a           GHG emissions
                                              great place to work               vs 2016

                                              0.16
                                              recordable case
                                                                            CDP
                                                                              B score for
                                              rate – among the                water and
                                              best-in-class              climate change

                         >250                                        389
     > 97,000
     medical acts
                         women in the
                         Women in
                         Leadership
                                                                     education and
                                                                     volunteering
                                                                     initiatives from
     conducted           program since 2015                          33 sites worldwide

10
Our ambitions and goals
                WE LIVE OUR VALUES: People, Integrity, Excellence

                Health & Safety                   Labor & Human Rights                  Development &                     Diversity & Inclusion
OUR AMBITIONS

                Be a safe workplace with zero     Be recognized as a leader             Engagement                        Achieve full gender
                injuries, zero occupational       in labor and human rights             Offer the best employee           equality and be a leader     WE PUT
                diseases and ensure healthy       and apply a zero tolerance            experience in all the locations   in cultural and disability   PEOPLE
                lives and well-being for all.     approach to forced labor.             where we operate.                 inclusion.                    FIRST

                        20%
2025 GOALS

                       recordable cases*
                       for employees and
                                                    of ST manufacturing sites
                                                     recognized by external                      +10 points                      women in all
                                                                                                                               management levels
                           contractors                 international bodies                  above country norms
                 * injuries and illnesses

                Innovation & Profits              Quality                               Sustainable Technology
OUR AMBITIONS

                Sustain profitable growth,        Lead our market in terms of           Design and manufacture
                with clear and focused            product quality, with no se-          products that have the                       WE IMPROVE
                leadership objectives in          vere quality incidents, while         greatest positive impact on                EVERYBODY'S LIFE
                the four end markets we           meeting the most stringent            the planet and society.
                address.                          customer expectations.

                          >20%                                -75%                                   x3
2025 GOALS

                  of revenues generated by                                               % revenues generated by
                                                    severe quality incidents*
                      new product lines                                                   responsible products*

                                                  *2016 baseline                         * vs 2016

                Energy & Climate Change           Water                                 Waste & Chemicals
OUR AMBITIONS

                Continuously reduce our           Maintain our leadership in            Strive for zero waste
                carbon footprint and our          water efficiency by reducing          in landfill, reduce our                      WE PROTECT
                impact on climate change by       consumption, recycling                consumption of chemicals                   THE ENVIRONMENT
                decreasing our GHG                more, and reinforcing our             and eliminate hazardous
                emissions and improving           efforts in water scarcity             materials.
                energy efficiency.                areas.

                           -20%                               -20%                                   95%
2025 GOALS

                  energy consumption and              water consumption*                  of our waste reused and
                      GHG emissions*                                                              recycled
                 * Normalized values vs 2016      * Normalized values vs 2016

                Supply Chain Responsibility       Education & Volunteering
OUR AMBITIONS

                Systematically assess and         Prepare the future by
                mitigate social, environmental,   supporting education in                                                           TOGETHER,
                health & safety, and ethical      schools in all the countries                                                 WE SHAPE THE FUTURE
                risks in our extended supply      where we operate.
                chain.

                                                             STEM*

                          100%
2025 GOALS

                                                     education partnerships

                   suppliers at risk audited
                                                         in   20 countries
                                                  * Science, Technology, Engineering,
                                                    Mathematics

                                                                                                                                                                11
WE LIVE OUR VALUES

     Governance

                                                                                          ST headquarters, Geneva, Switzerland

                               ST's parent company, STMicroelectronics NV, is registered in the Netherlands and is
                               listed on the New York Stock Exchange (NYSE), Euronext Paris, and Borsa Italiana.
                               Our headquarters and operational offices are managed through our wholly-owned
                               subsidiary, STMicroelectronics International NV, located in Plan-les-Ouates, near Geneva,
                               Switzerland. Our operations are also conducted through our various subsidiaries, which
                               are organized and operated according to the laws of their countries of incorporation and
                               consolidated by STMicroelectronics NV. l 102-5 l 102-45 l
                               We have a two-tier governance structure, in accordance with Dutch law, where
                               our management is entrusted to our Managing Board under the supervision of our
                               Supervisory Board.
                               Our corporate governance policies and practices are outlined in our Corporate
                               Governance Charter, Supervisory Board Charter and Managing Board & Executive
                               Committee Charter. These are available in the corporate governance section of our
                               website (see investors.st.com).

          91%
                               Supervisory Board
                               Our Supervisory Board supervises the policies pursued by the Managing Board and the
                               general course of affairs and business of ST, and supports the Managing Board with its
      average attendance       advice. l 102-18 l
     rate at our Supervisory   Our Supervisory Board comprises nine members (four women and five men), each
                               appointed at our Annual General Meeting of Shareholders. Supervisory Board members
        Board meetings         are carefully selected in accordance with the Supervisory Board Charter and Profile,
                               which are available in the corporate governance section of our website
                               (see investors.st.com).
                               Our Supervisory Board is assisted in its duties by four standing committees. These are
                               independent of the Managing Board and senior management.
                                 •   Audit Committee
                                 •   Strategic Committee
                                 •   Compensation Committee
                                 •   Nominating and Corporate Governance Committee

12
Our Supervisory Board met 10 times in 2019, with an average attendance rate of 91%.
                     Full details of attendance at meetings of the Supervisory Board and its committees are
                     shown in our annual report on Form 20-F, and in our statutory annual report, both of
                     which are available on our website (see investors.st.com).

                     Managing Board
                     Since May 2018, our President and CEO, Jean-Marc Chery, has been the sole member
                     of our Managing Board. Following the proposal of our President and CEO, an Executive
                     Committee was established on May 31, 2018 which acts under the authority and
                     responsibility of the Managing Board, and in this respect manages the Company.
                     Jean-Marc Chery is also the Chairman of our Executive Committee.
                     As of December 31, 2019, the other members of the Executive Committee are:
                       • Orio Bellezza, President, Technology, Manufacturing and Quality
                       • Marco Cassis, President, Sales, Marketing, Communications and Strategy
                         Development
                       • Claude Dardanne, President, Microcontrollers and Digital ICs Group
                       • Lorenzo Grandi, President, Finance, Infrastructure and Services, and Chief Financial
                         Officer
                       • Marco Monti, President, Automotive and Discrete Group
                       • Steven Rose, President, Legal Counsel
                       • Benedetto Vigna, President, Analog, MEMS and Sensors Group.
                     Their biographies can be found in the 'About ST' section of our website (see www.st.com).

                     Corporate Audit
Independent          Corporate Audit is strictly independent from corporate and local management. Its primary
                     objective is to enhance and protect organizational value by providing risk-based and
 audit function      objective assurance, advice, and insight.
                     Our Chief Audit and Risk Executive, Franck Freymond, is head of Corporate Audit. He
                     reports directly to the Audit Committee of our Supervisory Board and attends quarterly
                     meetings with the Audit Committee and executive management.
                     The current functional reporting line and practices ensure he has the appropriate level of
                     organizational independence and unrestricted access to executive management and the

                                                                                                                  WE LIVE OUR VALUES I Governance
                     Supervisory Board.
                     The internal audit process is based on a formal and structured audit methodology, which
                     ensures a risk-based approach. Corporate Audit activities are coordinated with other risk
                     assurance functions within the Company, allowing an effective risk coverage.
                     Corporate Audit performs its activities in accordance with the International Standards
                     for the Professional Practice of Internal Auditing, published by the Institute of Internal
                     Auditors.

                     Sustainability governance
Sustainability       Overall responsibility for sustainability lies with our President, Human Resources and
                     Corporate Social Responsibility, who chairs our Sustainability Council and updates our
   Council           President and CEO at quarterly Executive Committee meetings.
    comprises        Our Sustainability Council validates our sustainability strategy and ensures the means
                     are in place for each organization and site to deploy the corporate programs. The Council
12 Vice Presidents   comprises 12 Vice Presidents, representing Human Resources, Compliance and Ethics,
                     Sales and Marketing, Purchasing, Investor Relations, Front- and Back-end Manufacturing,
                     Product Groups, Communications and Quality.
                     The Corporate Sustainability department is responsible for developing our sustainability
                     strategy and programs. It is supported by a network of over 100 local Sustainability
                     Champions who manage the programs and monitor our performance across all sites and
                     organizations. l 102-18 l
                     ST has been a signatory to the Global Compact since 2000 and a member of the
                     Responsible Business Alliance since 2005. l 102-13 l

                                                                                                                  13
WE LIVE OUR VALUES

     Ethics and compliance

                          As one of the world's leaders in semiconductors, we have a responsibility to lead by
                          example. Our vision speaks for itself: we want to be everywhere microelectronics brings
                          a positive contribution to people's lives. We reflect this in everything we do. We believe
                          that conducting our business with the highest standards of integrity is essential to our
                          long-term success. At ST, compliance and ethics are everyone's job and everyone's
                          responsibility. l 102-16 l

                          Code of Conduct
                          Our Code of Conduct is all about our values, which are shared throughout the Company.
                          It sets clear expectations and provides practical guidelines on the way we conduct
                          business and make our decisions, helping to foster a culture of integrity. It also defines
                          guiding principles for everyone at ST, in line with our value proposition to all stakeholders,
                          and it reflects our values.
                                     • Integrity: we conduct our business with the highest ethical standards, honor our
                                       commitments, deliver on our promises, are loyal and fair, and stand up for what is
                                       right.
                                     • People: we behave with openness, trust and simplicity; we are ready to share
                                       our knowledge, encourage everyone's contribution, develop our people through
                                       empowerment, teamwork and training; each one of us is committed and personally
                                       involved in the continuous improvement process.
                                     • Excellence: we strive for quality and customer satisfaction and create value for all
                                       our partners; we are flexible, encourage innovation, develop our competences, seek
                                       responsibility and are accountable for our actions; we act with discipline, base our
                                       decisions on facts, and focus on the priorities.
                          Our Code of Conduct is available in 10 languages on our website
                          (www.st.com/code_of_conduct), our intranet and in our ST Integrity app.
                          In 2019, we refreshed our Code of Conduct. We updated our compliance and ethics risk
                          assessment and risk mapping exercise, and we continued our compliance and ethics
                          awareness and communication campaign, 'Building Trust Together'.

      Building Trust      Building Trust Together started in 2018. It uses a variety of tools to engage employees,
                          managers and third-parties, including face-to-face and town hall meetings, e-learning
        Together          modules, dedicated intranet, articles, posters, targeted emails and short videos.
                          Internally, we further promoted our ST Integrity app, a dedicated mobile application
                          that provides our employees with quick and easy access to important and useful
                          information. It also includes notifications, quizzes, training materials and a direct link to
                          our misconduct reporting hotline.

                          E-signature of Code of Conduct(1) (%)
                                          2015                       2016                        2017   2018      2019
                                           95                         94                          97     97        98
                                 Percentage of exempts. Scope was extended to all exempts in 2016.
                          (1) 

                          Bribery and corruption
                          ST has a zero tolerance approach to bribery and corruption, regardless of the identity or
                          position of the originator or recipient of any bribe. It is also strictly forbidden for anybody
                          in ST to use Company funds or assets to make a political contribution.
                          Our Code of Conduct and Anti-Bribery and Corruption Policy are available in the
                          corporate governance section of our website (see investors.st.com). They provide
                          clear definitions regarding instances of bribery and corruption and include detailed
                          descriptions of the Company's rules for engaging with third-parties. They also explain
                          how to report actual or suspected violations and outline the potential disciplinary actions
                          and legal consequences of any non-compliance.

14
Philippe Dereeper
                                  Chief Compliance Officer, and Executive Secretary of the Supervisory Board

            Putting integrity, respect and accountability at the core of our decision-making process is key
            to support our strategy, earn the trust of our employees and business partners and create
            long-term value for all our stakeholders. Ethics and Compliance stand for Building
            Trust Together!"

            Speak up and misconduct reporting
            We encourage everyone, including external business partners, to express, in good faith,
            any concerns they might have regarding possible violations of our Code of Conduct, the
            Company's policies, or the law. Managers are accountable for maintaining a working
            atmosphere where employees feel comfortable about speaking up and expressing their
            concerns freely.

                                                                                                                  MISCONDUCT
                                                     LOCALLY                             CORPORATE
Speak up!                                •   Managers                         •   Chief Compliance Officer
                                                                                                                  REPORTING HOTLINE
                                                                                                                 • Either by phone or online:
  culture                                •   HR managers                      •   CVP Human Resources            www.st.ethicspoint.com
                                         •   Legal & Compliance departments   •   General Counsel
                                         •   Site managers                    •   Chief Audit & Risk Executive

            Our misconduct reporting process is communicated to all employees through a range of
            channels, including our Code of Conduct, dedicated intranet web pages and our
            ST Integrity app.
            In addition to internal local and corporate reporting channels, we have an independent
            multilingual misconduct reporting hotline. A link to our hotline is accessible on our
            websites (intranet and www.st.com) and ST Integrity app. It can be used by any
            ST employee, interested business partners or stakeholders.
            We apply the highest standard of confidentiality in the handling of all reports received,
            either through local management or through the hotline. We ensure that no employee
            who reports a concern in good faith suffers retaliation in the form of harassment, or

                                                                                                                                                WE LIVE OUR VALUES I Ethics and compliance
            adverse employment or career consequences.

            Misconduct reporting
                                                                                                                                     2019
             Number of incidents under review as of January 1st                                                                        6
             Number of incidents reported or identified during the year(1)                                                            30
             Actual misconduct cases identified through audit or management review                                                     1
             Incidents closed by a formal investigation report                                                                        10
                      Number of confirmed external misconduct cases                                                                    0
                      Number of confirmed internal misconduct cases                                                                    6
                             which led to employees being dismissed or disciplined                                                     6
                             which led to terminating or not renewing contracts with business partners                                 0
             Incidents closed after preliminary assessment                                                                            21
             Incidents still open at year end                                                                                          5
             Number of public legal cases regarding corruption brought against ST or its employees                                     0
            (1)
                  Relates to cases managed at corporate level.

            Ethics committees
            Our Corporate Ethics Committee is chaired by our Chief Compliance Officer, Philippe
            Dereeper. It supports ST management in its efforts to foster an ethical business culture
            that is consistent across regions, functions, and organizations. The committee meets at
            least quarterly and comprises nine senior managers appointed for three-year terms by
            our President and Chief Executive Officer.
            The committee's role and responsibilities include:
              • discussing and evaluating amendments to our Code of Conduct, as well as ethical
                breaches, allegations, and related investigations
              • issuing guidance or recommendations on ethical dilemmas
              • coordinating a network of local ethics committees in France, Italy, Asia Pacific and
                the Americas
            These local ethics committees, covering individual countries or regions, meet regularly.
            Their roles, responsibilities, and organizations are defined locally, based on guidelines
            issued by the Corporate Ethics Committee.                                                                                           15
WE LIVE OUR VALUES

     Risk Management

                          At a time of increased volatility, uncertainty, complexity, ambiguity and change, navigating
                          the complexities of the global semiconductor business presents both opportunities and
                          risks for ST.
                          We take appropriate steps to identify, manage and monitor these risks in pursuit of our
                          objectives as a listed industrial semiconductor company operating across the globe.

                          Enterprise Risk Management (ERM)
                          Our approach to ERM is formalized in a specific policy and is aligned with ISO 31000.
                          Our ERM approach enables us to:
                            • set our Company strategy, manage our performance, and capitalize on opportunities
                            • perform systemic identification, evaluation and treatment of risk scenarios
                          Following an independent audit of our ERM approach in late 2017, ST increased its
          ERM process     investment in risk management. In particular, we defined a three-year improvement
          aligned with    roadmap in mid-2018, which was rolled out in 2019.

          ISO 31000       As part of that roadmap, we defined, set up and deployed an ERM framework.

                           ST's ERM framework
                                                           • ERM oversight and governance
                           Governance,              • Risk culture
                           organization and culture • Risk appetite
                                                           • ERM function and community
                                                           • Risk and opportunity in strategy and performance
                           Managing risk                     management
                           and opportunities               • Risk monitoring
                                                           • ERM interactions with other risk functions
                                                           • ERM policy framework and methodology
                           ERM enablers                    • ERM process
                                                           • ERM tools

                          ERM process
                          Our risk appetite depends on the nature of the risk. We regularly determine the amount
                          of risk we are willing to eliminate, mitigate, pursue or retain, depending on the expected
                          rewards, opportunities and costs.
                          The ERM process is embedded in all ST organizations and Company key processes.
                          It applies a holistic approach, combining both 'top-down' and 'bottom-up' perspectives,
                          to ensure that risk identification, evaluation, and management are performed at the
                          right level.
                          In 2019, we carried out the annual review of our top-down risk assessment with executive
                          management. The output from this exercise was a risk map linked to our strategic
                          objectives, including 11 'priority 1' risk areas.
                          Risk owners (members of senior management) were appointed for each of these risk
                          areas to develop risk-mitigation action plans and enhanced monitoring and reporting
                          capabilities. These plans are regularly reviewed by senior management and periodically
                          discussed with the Supervisory Board and Audit Committee.
                          We also completed a bottom-up risk assessment in organizations throughout the
                          Company, including Marketing and Sales, Product Groups, Manufacturing and
                          Technology, corporate functions and large Company projects.
                          Specific risks and related mitigation activities can be found in the relevant sections of
                          this report.

16
Top-down                            Top-down risk map update campaign: streamlined         Action plans to be elaborated/implemented/
                                                          process leveraging on Risk Owners' inputs              followed up on (Corporate level Risk Owner/
                                                          (action plan follow-up) & targeted interviews with     ERM Champion coordination)
                                                          Corporate staff members

                                                                                                                                                                        Feedback/consolidation
                          Objectives/top-priority risks
                                                                                            3
                                                                                     Prioritization
                                                                     2                                                                        4
                                                               Risk scenario                                   Risk map            Mitigation action plans/
                                                                assessment                                                           Control procedures
                                                                                           1
                                                                                         Risk
                                                                                     identification

                                                          Bottom-up risk maps                                    Action plans to be elaborated/implemented/
                                                          (ERM Champion coordination)                            followed up on (Risk Owner coordination)
                                                                                                                 for priority risks highlighted in risk maps
                                                                                                                                                                   Bottom-up*

                                                                                                                                                               * ST organizations

                    Business continuity
                    We deploy a structured Business Continuity Management System (BCMS) across
                    our main sites and selected organizations. It provides a consistent and structured
                    methodology to address potential business disruptions that may affect our supply chain
                    and operations through seven broad potential scenarios:
                      •   site unavailability
                      •   people unavailability
                      •   IT systems disruptions (e.g. cyber-attacks)
                      •   facilities disruptions
                      •   critical sourcing disruptions

  ISO 22301           •
                      •
                          logistics/transportation disruptions
                          security violations
   re certified
                    As such, our approach encompasses potential disasters due to natural hazards (such as
     in 2019        earthquakes, floods, snowstorms, volcanic eruptions or tsunamis), industrial accidents

                                                                                                                                                                                                 WE LIVE OUR VALUES I Risk Management
                    (such as fires and explosions), and major impacts related to human activities (such as
                    terrorism, strikes or pandemics).
                    In 2019, ST obtained its ISO 22301 recertification for three years. In the coming year,
                    third-party surveillance audits and internal audits will be performed.
                    In January 2020, in the face of the COVID-19 pandemic, we triggered our crisis
                    management and business continuity protocols focusing on two overarching priorities:
                      • first and foremost, maximizing measures to prevent infection and supporting our
                        employees and their families
                      • secondly, executing our business continuity plans, closely monitoring the situation
                        across our whole supply chain and working with our customers, suppliers and
   Annual risk          partners
assessment of our
                    Sustainability risks
   tier 1           Sustainability risk scenarios are considered as part of our Company ERM program, both
supply chain        from a top-down and bottom-up perspective.
                    In addition, we identify our overall sustainability risks (and opportunities) through a regular
                    materiality exercise. For more information, see page 18.
                    For each topic covered by our sustainability strategy, we identify the risks and then
                    define and implement programs to manage these risks. This includes defining policies,
                    deploying certified management systems such as OHSAS 18001 and ISO 14001, and
                    implementing industry standards such as the Responsible Business Alliance (RBA) code
                    of conduct and supporting evaluation and auditing tools. It also includes managing
                    climate-related risks (see page 58).
                    In addition, we conduct an annual risk assessment of our entire tier 1 supply chain, to
                    determine the risks related to Labor and Human Rights; Environment, Health and Safety;
                    and Ethics (see Supply Chain Responsibility on page 71).

                                                                                                                                                                                                 17
WE LIVE OUR VALUES

     Sustainability
     strategy
                                  WE LIVE OUR VALUES: People, Integrity, Excellence

                          WE PUT PEOPLE                    WE IMPROVE                           WE PROTECT
                              FIRST                     EVERYBODY'S LIFE                     THE ENVIRONMENT

                                             TOGETHER, WE SHAPE THE FUTURE

                                Our approach
                                Sustainability: an integral part of ST's culture
           25 years             Sustainability has been embedded in our business practices for more than 25 years and
                                is a major factor in our effectiveness and long-term success.
         of commitment          It is integrated throughout our entire business, allowing us to maximize opportunities
                                in areas such as Sustainable Technology, Innovation, and People Engagement, as well
                                as helping us to predict and mitigate risks in our operations and business performance.
                                Sustainability topics are diverse but all support ST's vision to make a positive contribution
                                to people's lives.
                                Strategy focused on the priorities
                                At the heart of our sustainability strategy is an unceasing focus on what really matters for
                                ST and our stakeholders.
                                In 2017, we conducted our third materiality exercise to identify our material topics. The
                                materiality exercise comprised three steps (see our 2018 sustainability report available at
                                www.st.com/company-reports):
        Top   material            • topic identification
              topics              • stakeholder consultation
                                  • sustainability strategy validation
                                For each material topic, we defined a specific ambition and long-term goal. The related
                                programs and performance indicators are presented throughout this report. I 102-46 I
                                As sustainability challenges and opportunities are constantly evolving, we continually
                                monitor external trends, emerging issues and perspectives, as well as ST's changing
                                needs.
                                In 2019, we analyzed studies and publications from across the electronics industry and
                                business associations to identify any new material topics for ST. We also conducted an
                                internal survey, asking more than 100 members of our Sustainability and Environment,
                                Health and Safety (EHS) networks to review the evolution of the material topics identified
                                in 2017.
                                Three topics emerged as being both more important for our stakeholders and having a
                                significant impact on our business:
                                  • Diversity and Inclusion
                                  • Energy and Climate Change
                                  • Supply Chain Responsibility
                                This analysis was presented to our President and CEO who reviewed and validated the
18                              prioritization of the material topics as illustrated in the matrix.
Top material topics                                       I 102-47 I 103-1 I

                                                                                                                                                     Ethics & Compliance
                             High
                                                                                                Diversity & Inclusion      Governance                  Health & Safety

                                                                                                                                                         Quality
                                                                                                                 Labor & Human Rights

                              Stakeholder importance
                                                                                                                                              Innovation
                                                                                                            Risk Management
                                                                                                                        Energy & Climate Change

                                                                                                                                            Sustainable Profit
                                                                                                Supply Chain Responsibility

                                                                                                            Chemicals
                                                                                                        Sustainable Technology
                                                                                        Water
                                                                                Waste & Effluents                                Development & Engagement

                                                                         Education & Volunteering

                 Low       Medium                                                                Business impact                                                           High

                             Low                                                                 Business impact

                                                       Interview
                                                       What do you think are ST's main strengths in terms of sustainability?

                                                                                                                                                                                  WE LIVE OUR VALUES I Sustainability strategy
                                                       Our longstanding commitment to sustainability makes it an integral part of our culture
                                                       and the way we manage business. Thanks to the policies and practices in place since
                                                       ST's creation in 1987, we have reached a certain level of maturity in many areas. For
                                                       example, in the last 25 years we have reduced our energy consumption by 57% and our
                                                       water footprint by unit of production by 76%. In terms of safety, we have decreased our
                                                       accident rate by 83% over the last 17 years.
                                                       But sustainability is a never-ending journey for us, as we continually seek to offer new
                                                       technologies and innovations to our customers. Transparency is another of our strengths.
                                                       We recognize our weaknesses and work to improve them.
Jean-Louis                                             What does sustainability bring to ST?
Champseix                                              Sustainability is a driver of our resilience, competitiveness and long-term success. It
Group Vice President,                                  empowers value creation while reducing risks for us and our stakeholders. By anticipating
Corporate Sustainability                               and adhering to the highest standards, we progress together with our partners to achieve
and Staffing                                           ambitious goals related to working conditions, ethics, employee experience, safety and
                                                       environmental efficiency and in this way, we embrace dynamic sustainable growth.
                                                       With our Sustainable Technology program, which leverages the responsible aspects
                                                       of our products, we offer our customers differentiated products and address new
                                                       markets. Our environmental programs help us reduce our emissions and consume
                                                       fewer resources, and so reduce our operating costs. Sustainability also delivers many
                                                       competitive advantages to our business, such as:
                                                         • being a leading supplier for our customers, partnering with them on new initiatives
                                                         • having an engaged, sustainable and responsible supply chain, increasing our
                                                           competitiveness
                                                         • creating a great workplace, retaining and attracting the most talented employees
                                                         • attracting investors

                                                       How do you think ST should keep moving forward?
                                                       In a complex and increasingly unpredictable world, risks are constantly evolving.
                                                       We need to continue to adapt the way we tackle the health and safety of our people,
                                                       and the social, environmental or economic challenges the world faces. We also need
                                                       to continue to anticipate our stakeholders' expectations, innovate to develop new
                                                       responsible products and solutions, and continuously develop our whole ecosystem."                                         19
Stakeholder engagement
     Our stakeholders are employees, customers, suppliers, investors and other entities that can affect or be
     affected by our activities and products. Maintaining an open dialog with our stakeholders is essential to
     understand their interests and expectations. I 102-40 I
     Each ST site conducts specific actions depending on its activity, size, location and culture, and all ST sites
     have regular exchanges with major local stakeholders, such as local authorities, schools and universities.
     During the verification process of this report, DNV GL interviewed three stakeholders about their relations
     with ST. All of them expressed the positive impact of their collaboration with ST. I 102-42 I 102-43 I

                  Stakeholder                  Key expectations                Engagement channels

                                               • Quality                       •   Seminars, conferences, forums
                                               • Health & Safety               •   VP communication meetings
                                               • Ethics & Compliance           •   Recognition, awards, contests
                  EMPLOYEES                                                    •   Intranet, internet, news, emails, videos
                                                                               •   Training, workshops
                                                                               •   Employee surveys
                                                                               •   Application week, EHS week

                                               • Ethics & Compliance           • Trade shows
                                               • Governance                    • Conventions, technical seminars
                                               • Quality                       • Audits and site visits
                  CUSTOMERS
                                                                               • Joint seminars, conferences, 
                                                                                 technodays, workshops
                                                                               • Meetings

                                               • Health & Safety               • Investors and analysts day
                                               • Governance                    • Annual reports
          INVESTORS & ANALYSTS
                                               • Innovation                    • Extra-financial questionnaires

                                               • Health & Safety               •   Meetings
                                               • Ethics & Compliance           •   Audits
                                               • Labor & Human Rights          •   Supplier training
                  SUPPLIERS
                                                                               •   Surveys
                                                                               •   EHS week
                                                                               •   Technical roadshows

                                               • Ethics & Compliance           •   Partnerships
                                               • Labor & Human Rights          •   Conferences, conventions, meetings
              LOCAL PARTNERS                   • Waste & Effluents             •   Site visits
                                                                               •   Donations, training, volunteering, local
                                                                                   initiatives

                                               • Quality                       •   Partnerships with municipalities
             NATIONAL & LOCAL                  • Ethics & Compliance           •   Meetings, conferences, seminars
               AUTHORITIES                     • Health & Safety               •   Annual reports
                                                                               •   Site visits

                                               • Labor & Human Rights          •   Internships, scholarships, PhDs
                                               • Ethics & Compliance           •   Joint R&D projects, joint labs
       ACADEMIC & LABORATORIES
                                               • Diversity & Inclusion         •   Conferences, technical seminars
                                                                               •   Site visits

                                               • Governance                    • Memberships in public–private
                                               • Ethics & Compliance             partnerships, international and European
                                               • Diversity & Inclusion           associations
         INDUSTRY ASSOCIATIONS                                                 • Participation in consortiums, in working
                                                                                 groups of electronic industry associations
                                                                               • Meetings, conferences, seminars

                                               • Waste & Effluents             • Conferences, conventions, meetings
                     MEDIA                     • Innovation                    • Press releases
                                               • Chemicals

     Key expectations are the top three issues retained by each group of stakeholders in our 2017 materiality exercise.
     I 102-44 I
20