Harley-Davidson MotorClothes Fall 2015 Collection
Page content transcription
If your browser does not render page correctly, please read the page content below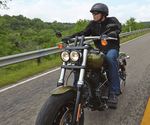 FXRG® GEAR
    P. 6-7

 HEATED GEAR
     P. 8-9

WATERPROOF &
 HI-VIS GEAR
     P. 10-13

  HELMETS
    P. 14-15

  LEATHER &
 OUTERWEAR
    P. 18-21

MID-LAYERS &
 OUTERWEAR
   P. 22-25

SPORTSWEAR &
   DENIM
    P. 26-35

 BLACK LABEL
 COLLECTION
    P. 36-37

ACCESSORIES &
 COLLECTIBLES
     P. 38-39

 PINK LABEL
 COLLECTION
    P. 40-41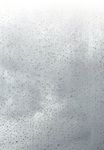 Bike Shown:
                                                                                                     2016 STREET BOB®

      TRIED.
        TRUE     .
      AND HELLBENT
      ON TESTING
      LIMITS.
       Once you've experienced life on two wheels, there's no
       turning back. Which means you need gear that rides like
       iron and clothes that tell your story with style. Designed
       with cutting-edge technology, premium materials, and a
       healthy dose of defiance, the new MotorClothes® Collection
       is unfazed by dust, bugs, wind, rain, sweat, and whatever
       else the world throws at you. So go where you want, when
       you want, knowing the clothes on your back will always
       have your back.

                                                                    MEN'S AURORAL 3-IN-1 LEATHER
                                                                    JACKET, PG. 19
                                                                    MEN'S LUCID ULTRA-LIGHT SUN
                                                                    SHIELD J03 HALF HELMET, PG. 14
4 | New Arrivals | Visit Our Dealership                                                                             5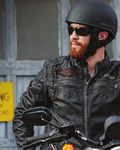 FXRG® GEAR

                                                                     CLIMATE CONTROL.
                                                                     WEAR RESISTANCE.
                                                                                       ROAD
                                                                                                                                                                                                   1

                                                                                                                                                                                            2
                                                                                                                                                                                                          3

                                                                       DOMINATION.
                                                                        The ultimate ride demands the best gear on the road. By integrating
                                                                        the most advanced technology with the industry's finest materials,
                                                                                                                                                                                                                      4
                                                                        Harley-Davidson® FXRG® riding gear delivers protection and comfort
                                                                        for all-season adventure seeking.
                                                                                                                                                          5

                                                  1              Built of durable, road-tested nylon oxford

                                                  2            Switchback technology climate control: outer
                                                               panels zip off to reveal breathable mesh underneath

                                              3             3M™ Scotchlite™ Reflective Material piping offers enhanced visibility

                                                                                                                                                                   6

                                              4           CE-approved body armor is sewn in at elbows and shoulders
                                                                                                                                              WOMEN'S FXRG® SWITCHBACK RIDING JACKET
                                                                                                                                              98091-15VW Starting at $595

                                          5             Versatile Multi Liner System includes Warmth and
                                                        Waterproof liners for weather protection                                              ALSO AVAILABLE BUT NOT SHOWN:

                                                                                                                                              MEN'S FXRG® TRIPLE VENT SYSTEM™ SWITCHBACK RIDING JACKET
                                                                                                                                              98094-15VM Starting at $595

Bike Shown:                               6           Power-stretch fit was designed for comfort in the saddle                                MEN'S FXRG® TRIPLE VENT SYSTEM™ SWITCHBACK LEATHER JACKET
                                                                                                                                              98095-15VM Starting at $795
2016 FAT BOB®

6 | New Arrivals | Visit Our Dealership                                                                                                                                                                       FXRG® Gear | 7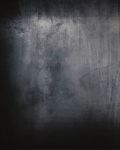 HEATED GEAR                                                                                                                HEATED GEAR TECHNOLOGY
                                                               OUTDOOR SEATING.
                                           INDOOR HEATING.
                                                                                               Use the One-Touch control to                                                                                                           New Heated Gear comes
                                                                                                                                           Balance the warmth zones            Heated Gear Liners interconnect
                                                                                              easily adjust your temperature                                                                                                       with a 3-year warranty, so you
                                                                                                                                       to suit your needs during the ride      for a full-body warmth solution
                                                                                                 to one of five heat levels                                                                                                           can buy with confidence

                                                                                          A

                                                                                                                                                                                                                                                            C

                                                                                                                        B

                                                                                                                                                                                                                                                           D

                                                                                                         B. MEN'S HEATED ONE-TOUCH PROGRAMMABLE 12V                  C. MEN'S HEATED ONE-TOUCH PROGRAMMABLE 12V GLOVE LINER
                                                                                                         PANT LINER                                                  Can be worn directly next to the skin; must be used with the Jacket Liner (sold separately).
                                                                                                         Four large heating panels with safe infrared technology     98347-15VM Black $95
                    A. MEN'S HEATED ONE-TOUCH PROGRAMMABLE                                               offer instant heat.
                    12V JACKET LINER
                                                                                                         98384-15VM Black $295                                       D. MEN'S HEATED ONE-TOUCH PROGRAMMABLE 12V SOCK LINER
                    Seven large heating panels with safe infrared technology generate
                    immediate heat. Includes universal Wireless Wrist Controller for                                                                                 Can be worn directly next to the skin; must be used with the Pant Liner (sold separately).
                    heat-level adjustment. Liner can be worn with the Glove Liner, Pant                                                                              98385-15VM Black $125
                    Liner and Sock Liner for full-body warmth.
                    98346-15VM Black $425
8 | New Arrivals | Visit Our Dealership                                                                                                                                                                                                                    Heated Gear | 9
DEFY THE
                                                                    RIDING GEAR

   DOWNPOUR

     MEN'S FORTIFY WATERPROOF
     RIDING JACKET
     Made of nylon canvas Cordura® fabric with a
     removable waterproof liner, the Fortify Jacket
     has front and back exit vents for airflow,
     body armor pockets (armor sold separately),
     and 3M™ Scotchlite™ Reflective Material
     piping for enhanced visibility. Fit to ride with
     power-stretch back and side panels, pre-curved
     sleeves, adjustable waist tabs, and stretch
     underarm panels. Available in regular and tall.
     98099-16VM Black                                   MEN'S TRIBAL ADJUSTABLE FIT
     Starting at $295                                   HALF HELMET, PG. 14
                                                        Bike Shown:
                                                        2016 FAT BOB®
10 | New Arrivals | Visit Our Dealership                                        Riding Gear | 11
RAIN & HI-VIS GEAR

                                                                                    A. WOMEN'S HI-VIS REFLECTIVE RAIN SUIT
                                                                                    Waterproof nylon. Details include a storm flap at
                                                                                                                                         HI-VIS. HIGH PERFORMANCE.
                                                                                    the zipper, removable foldaway hood, and extensive
                                                                                    3M™ Scotchlite™ Reflective Material.
                                                                                    98362-15VW Pink
                                                                                    Starting at $169

                                                                             A
                                                                                                                                           BREATHABILITY                                WATERPROOF                      VISIBILITY
                                                                                                                                              Rating is 3x greater than                Improved to over 3x the          Strategically placed
                                                                                                                                         before for longer-wearing comfort:         previous standards for greater   3M™ reflectivity to enhance
                                                                                                                                         you'll stay drier with less moisture           waterproof protection          visibility on rainy days
                                                                                                                                               trapped inside your gear

                                                                                                                                                                                    C                                                    C (Back)

                                               B. WOMEN'S TRENCH WATERPROOF
                                               NEOPRENE GLOVES
                                               Touchscreen compatible and road ready with
                                               comfort seams and power stretch.
                                               98200-16VW Black $45
                                           B                                                                                                    C. WOMEN'S HI-VIS REFLECTIVE VEST
                                                                                                                                                98202-16VW Pink $89

12 | New Arrivals | Visit Our Dealership                                                                                                                                                                                                     Rain & Hi-Vis Gear | 13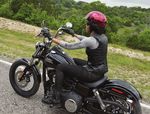 WOMEN'S ESSENTIAL
                                                                                                                                LEATHER VEST, PG. 20                                       D
      HELMETS                                                                                                                                                                                                                                                D

                                                                             A                                   B

                                                                                                                                Bike Shown:
                                                                                                                                2016 STREET BOB®

        PUT YOUR HEAD
                                                                                                                                                                       Each shell has four                                    We partner with
                                                                                                     Our assortment also                To meet a variety of comfort   components that                                        industry-leading
                                                                                 Harley-Davidson®
                                                                                                     includes 3/4, full face,           and performance needs, our     work together: a                                       manufacturers to
                                                                                 half helmets

        IN GOOD HANDS
                                                                                                     and modular helmets                selection includes helmets     rigid outer shell, an                                  develop helmets
                                                                                 are small, light-
                                                                                                     for different levels               made of three different        EPS impact-absorbing                                   that maximize your
                                                                                 weight and cool
                                                                                                     of coverage                        shell materials                liner, comfort padding,                                safety and increase
                                                                                                                                                                       and a retention system                                 your comfort

         A. MEN'S TRIBAL ADJUSTABLE FIT HALF HELMET                                                          C
         Customize your fit using our adjustable system. HJC, 2 lb. 12 oz.                                                                                               E
         Meets DOT standards.
         98388-16VM Grey $95                                                                                                                                                                     D. WOMEN'S PARAMOUNT SUN SHIELD
                                                                                                                                                                                                 HALF HELMET
         B. MEN'S SUNDER ULTRA-LIGHT J02 HALF HELMET                                                                                                                                             Lightweight polycarbonate shell helmet with
         Exclusive to Harley-Davidson, our lightest half shell is made of                                                                                                                        retractable sun shield and removable liner.
         fiberglass and Spectra fiber for maximum strength with                                                                                                                                  HJC, 2 lbs. 6 oz. Meets DOT standards.
         minimum weight. J-Tech, 1 lb. 12 oz. Meets DOT standards.
                                                                                                                                                                                                 98201-16VW Red Glitter Flake $130
         98389-16VM Gloss Black $195
                                                                                                                                                                                                 E. WOMEN'S CONTEMPO 5/8 HELMET
         C. MEN'S LUCID ULTRA-LIGHT SUN SHIELD                                                                                                                                                   Vented fiberglass shell helmet has a flip-up face shield,
         J03 HALF HELMET                                                                                                                                                                         wicking liner, and neck curtain. J-Tech, 2 lbs. 7 oz.
         Exclusive fiberglass and Spectra fiber shell offers                                                                                                                                     Meets DOT standards.
         maximum strength with minimum weight. J-Tech, 2 lbs.
                                                                                                                                                                                                 98204-16VW White Pearl $185
         Meets DOT standards.
         98390-16VM Matte Black $215

14 | New Arrivals | Visit Our Dealership                                                                                                                                                                                                                         Helmets | 15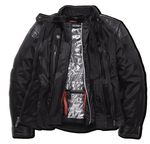 INSPIRATION
                      FOR YOUR
                        NEXT
                       TATTOO
                      Whether the artwork is simple or intricate, it brings together men and women from all walks of life
                    who share one ideal: the pursuit of freedom on the open road. And like a tattoo, that isn't going anywhere.

16 | New Arrivals                                                                                                                 17
A THICK SKIN
      MEN'S LEATHER                                A

      A. MEN'S OVERDRIVE
      LOW PROFILE HALF HELMET

                                                       WILL SERVE YOU WELL
      98335-15VM Matte Black $150

      B. MEN'S ANNEX DISTRESSED
      LEATHER JACKET
      Washed for a vintage look and loaded with
      details, like an action back, pre-curved
      sleeves, a pocket system, and body armor         Hand-selected leather. Exacting quality standards. Respect for tradition.
      pockets (armor sold separately). Available       And character etched as deep as our 112 years of heritage. The reason you
      in regular and tall.
                                                       can only get leather like this from Harley-Davidson is because no one else
      98098-16VM Grey                                  crafts it like we do. With attention to every detail. A recognition of what riders
      Starting at $395                             B   really need on the road. And the understanding that it's not only part of your
                                                       ride, it's part of your story.                                                       C

                                                       C. MEN'S AURORAL 3-IN-1 LEATHER JACKET
                                                       Includes a removable hoodie; 3-in-1 jacket layers can be worn alone
                                                       or together for maximum versatility. Available in regular and tall.
                                                       98097-16VM Black
                                                       Starting at $595

                                                       D. MEN'S STARK MESH & LEATHER GLOVES
                                                       Touchscreen compatible gloves are engineered for the rigors
                                                       of the road.
                                                       98387-16VM Black $50

                                                                                                             D

                                                                                                                                                C (Back)

18 | New Arrivals | Visit Our Dealership                                                                                                               19
WOMEN'S LEATHER & OUTERWEAR
                                                        C

                                               TOUGH
                                                            C. WOMEN'S SOAR SUEDED JACKET
                                                            The look and feel of suede without the
                                                            high maintenance.
                                           A                98566-16VW Black
                                                            Starting at $165

                                               ON THE                                         C (Back)

                                                ROAD

                 A. WOMEN'S ESSENTIAL
                 LEATHER VEST
                 98093-16VW Black
                 Starting at $110

                 B. WOMEN'S ESSENTIAL
                 LEATHER CHAPS
                 98096-16VW Black
                 Starting at $215

                                                   B

20 | New Arrivals | Visit Our Dealership                                                  Leather & Outerwear | 21
MEN'S MID-LAYERS
                                                                                                A

     HEAT UP
     YOUR CORE
                                                                                                                     A

     Fall is unpredictable but that never stopped you before.
     With mid-layers designed to block wind and trap warmth
     next to your body, you can ride through cooler weather
     in greater comfort.

                                                                B

                                                                    A. MEN'S FLEECE MID-LAYER VEST
                                                                    Windproof, two-layer bonded fleece works to
                                                                    keep you warm. Vest fits under riding jackets.
                                                                    Available in regular and tall.
                                                                    98567-16VM Black
                                                                    Starting at $79

                                                                    B. MEN'S THUNDER HOODED SOFT
                                                                    SHELL JACKET
                                                                    Designed as a replacement base layer for our
                                                                    3-in-1 jackets. Available in regular and tall.
                                                                    98568-16VM Black
                                                                    Starting at $99

22                                                                                                                       Men's Mid-Layers | 23
Bikes Shown:
                                                    A. MEN'S BECHER GARAGE JACKET                                                                   LEFT: 2016 IRON 883™
      MEN'S OUTERWEAR                               Slightly distressed jacket has underarm                                                         RIGHT: 2016 STREET BOB®
                                                    grommets, an action back, and four pockets.
                                                    Available in regular and tall.
                                                    98569-16VM Black
                                                    Starting at $130
                                                A

                                                                                                                                                              B

                                                                                                                                                              C

                                                                                                                                                              D

                                                                                                  B. MEN'S #1 WING 59FIFTY® CAP
                                                                                                  99426-16VM Colorblocked $35
                                     A (Back)
                                                                                                  C. MEN'S SKULL FLAMES STRETCH CAP                           E
                                                                                                  99420-16VM Grey $30

                                                                                                  D. MEN'S GENUINE TRADEMARK 39THIRTY® CAP
                                                                                                  99424-16VM Black $30

                                                                                                  E. MEN'S RUBBER SKULL PATCH STRETCH TRUCKER CAP
                                                                                                  99410-16VM Black $30
24 | New Arrivals | Visit Our Dealership                                                                                                                                      Men's Outerwear | 25
A
                                                                      A. MEN'S PLAID SHORT SLEEVE SHIRT
      MEN'S SPORTSWEAR                                                99013-16VM Plaid
                                                                      Starting at $65

                                                                      B. MEN'S PLAID LONG SLEEVE SHIRT
                                                                      99012-16VM Plaid
                                                                      Starting at $70

                                                                      C. MEN'S FLAMES PLAID SHIRT
                                                                      99006-16VM Plaid
                                                                      Starting at $70

                                                                      D. MEN'S FLAMES WOVEN SHIRT
                                                                      99007-16VM Grey
                                                                      Starting at $65
                                                                                                              C

                                               B

                                           D

                                                   D (Back)

      WOMEN'S LACE ACCENT
      HOODIE, PG. 33

                                                                  C (Back)

26 | New Arrivals | Visit Our Dealership                                                             Men's Sportswear | 27
A

      MEN'S SPORTSWEAR                                        D                          D (Back)

       A (Back)

                                               B

                                                                      A. MEN'S SKULL SHIELD PLAID SHIRT
                                                                      99008-16VM Plaid
                                                                      Starting at $70

                                                                      B. MEN'S GENUINE CLASSICS
                                                                      EAGLE WOVEN SHIRT
                                               B (Back)               99010-16VM Black
                                                                      Starting at $70

                                                                      C. MEN'S GENUINE CLASSICS
                                                                      #1 PLAID SHIRT
                                                                      99011-16VM Plaid
                                                                  C   Starting at $65

                                                                      D. MEN'S SKULL SHIELD SHIRT
                                                                      99009-16VM Black
                                                          C           Starting at $65

28 | New Arrivals | Visit Our Dealership                                                            Men's Sportswear | 29
WOMEN'S SPORTSWEAR

     PATTERN
     OF MISBEHAVIOR
     Our feminine side has a decidedly steel-toed bent. That's why we put
     black lace on white tees and rhinestones on motorcycle graphics.
     This is the kind of style that feels good but is all kinds of bad.

     WOMEN'S LACE ACCENT ELBOW TEE
     99152-16VW Off White
     Starting at $50

     MEN'S GENUINE CLASSICS EAGLE
     WOVEN SHIRT, PG. 29

30 | New Arrivals | Visit Our Dealership                                    31
WOMEN'S SPORTSWEAR

                                                        A
                              A (Back)

                                                                C

     A. WOMEN'S LACE ACCENT
     HOODED HENLEY
     99149-16VW Black                                               C. WOMEN'S EMBELLISHED WINGED FLAT TOP CAP
     Starting at $60                                                                       99543-16VW Black $30

     B. WOMEN'S LACE ACCENT                                 D                    D. WOMEN'S LACE ACCENT HOODIE
     ZIP FRONT SHIRT                                                                        99151-16VW Off White
     99154-16VW Black                                                                             Starting at $85
     Starting at $70

                                                    B

                                         B (Back)

32                                                                                                 Women's Sportswear | 33
A. WOMEN'S BOOT CUT LOW-RISE JEANS                                              WOMEN'S LACE ACCENT
                                                                                                     HOODED HENLEY, PG. 32
     WOMEN'S DENIM
                     Low-rise jeans are narrow through the hips and slim in the thighs.
                     Cotton denim/spandex. Available in Regular, Petite and Tall.
                     99155-15VW Dark Indigo
                     Starting at $80
 A                   B. WOMEN'S BOOT CUT CONTOUR MID-RISE JEANS
                     Mid-rise jeans are contoured through the hips and fitted through the
                     thighs. Cotton denim/spandex. Available in Regular, Petite and Tall.
                     99160-16VW Dark Indigo
                     Starting at $80

                                                                                                                          A

                                                                                            COMFORTABLE
                                                                                              AROUND
              B
                                                                                                  CURVES

34                                                                                                         Women's Denim | 35
STEER CLEAR OF CONVENTION                          Harley-Davidson® Black Label. New slim-fit styles for fall. Dark, distressed, and detailed.
                                                           For the ones who always go their own way. No matter where temptation takes them.

  MEN'S BLACK LABEL
  QUILTED SHIRT JACKET
  99025-16VM Black                                                                                                 A
  Starting at $95

  Bike Shown:
  2016 FAT BOY® LO

                                           A

                                                                                                                                                        B

                                               A. MEN'S BLACK LABEL CRAWFORD
                                               CARGO JACKET
                                               98570-16VM Grey
                                               Starting at $165

                                               B. MEN'S BLACK LABEL PULLOVER
                                               RAW-EDGE SWEATSHIRT
                                               99005-16VM Heather Grey
                                               Starting at $65

36 | New Arrivals | Visit Our Dealership                                                                                                                Black Label | 37
ACCESSORIES, GIFTS & COLLECTIBLES
                                                               A

       A. RHINESTONE SHIELD WRAP NECKLACE 99526-16VW $50

       B. RHINESTONE SHIELD EARRINGS 99528-16VW $40

       C. RHINESTONE SHIELD BRACELET 99527-16VW $40

       D. STAINLESS STEEL BARREL MUG 99203-16V $25

       E. GENUINE MOTORCYCLES CERAMIC MUG 99206-16V $15

                                                      B

                C

                                                                       F
                                                                           F. SKULL SHIELD                   G. BAR & SHIELD LOGO
                                                                           CORRUGATED SIGN                   SILENT CLOCK
                                                                           Indoor/outdoor aluminum sign is   Quiet whisper technology eliminates loud ticking.
                                                           D       E       UV treated and fade resistant.    Requires one AA battery (not included).
                                                                           99205-16V $140                    99204-16V $40
38 | New Arrivals | Visit Our Dealership                                                                                                                         G
PINK LABEL COLLECTION

                                                     MAKE A STATEMENT. AND A DIFFERENCE.
                                                                                                            When you buy any item from the Harley-Davidson®
                                                                                                            Pink Label Collection, 3% of the proceeds will
                                                                                                            be donated to our partners: ABCD: After Breast
                                                                                                            Cancer Diagnosis, Young Survival Coalition, and
                                                                                                            the National Breast Cancer Foundation. To date,
                                                                                                            over $1.8 million has been donated. Join us in
                                           A                                                                supporting the cause. Because it's more than
                                                                                                            clothing. It's the power to create change. Learn
                                                                                                            more at h-d.com/shop/pink-label.

                                                                                                                     C. PINK LABEL MAGNET PHOTO FRAME
                                                                                                                     99200-16V $10
                                               A. WOMEN'S PINK LABEL                  B. WOMEN'S PINK LABEL
                                               LOGO TANK                              SCROLL TANK                    D. PINK LABEL BLING ORNAMENT
                                               99124-16VW Black                       99122-16VW Hot Pink            99202-16V $20
                                               Starting at $30                        Starting at $30
                                                                                                                     E. PINK LABEL BUSINESS CARD HOLDER
                                                                                                                     99201-16V $20
                                                                           B

                                                                                                                     C

                                                                                                               D

                                                                                                                                                             E

     Bike Shown:
     2016 IRON 883™

40 | New Arrivals | Visit Our Dealership                                                                                                    Pink Label Collection | 41
THE 2016
                                                                     LINEUP
                                                                   RISES TO
                                                                     POWER
                                                                Choose from thirty-eight infinitely customizable
                                                      motorcycles in 2016, including the most powerful cruiser
                                                     lineup in Harley-Davidson history and two new Dark Custom™
                                                              models with updated design and new suspension.

                                                      Visit h-d.com/motorcycles to see the bikes. Then stop in
                                                     to find yours. Maybe it's a new Iron 883™ motorcycle with
                                                     a new tank graphic, shorty mufflers and solo bobber seat.
                                                        Or a bare-boned, stripped-back new Forty-Eight® model.
                                                        One of two new S Series cruisers, each with a powerful
                                                          Twin Cam 110B™ engine, or a Dyna®* model with a new
                                                                            High Output Twin Cam 103™ engine.

                                                    It doesn't stop there. The Softail® lineup has been updated
                                                       with a High Output Twin Cam 103B™ engine, too. The new
                                                        Heritage Softail® Classic model now features standard
                                                     electronic cruise control. And the Road Glide® Ultra model
                                                     returns with Project RUSHMORE technology like enhanced
                                                                          infotainment and one-touch controls.
     Bike Shown:
     2016 BREAKOUT®                                      No choice will steer you wrong. So get on the pavement.
                                                                               Because this journey is wide open.
42 | New Arrivals | Visit Our Dealership   *Street Bob® offers Air-Cooled Twin Cam 103™                             43
P.O. Box 241057
           Milwaukee, WI 53224-9995
                                                 Part Number 94500148

                                                                                      Head to our dealership to check out our new 2016 motorcycles
                                                                                       and the latest riding gear, apparel and accessories from the
                                                                                           MotorClothes® Collection, and visit h-d.com/store.
CATALOG CODE                     CUSTOMER CODE
                                                          Selection varies by dealership. Prices listed are the Manufacturer's Suggested Retail Prices and are subject to change without notice. All taxes are extra. Dealer prices may
                                                          vary. Harley-Davidson reserves the right without prior notice to discontinue at any time any of the items herein or change specifications or designs without incurring any
                                                          obligation to the customer. All items are subject to availability and prior sale by our dealers. © 2015 H-D or its Affiliates. Harley-Davidson, Harley, H-D, MotorClothes and the
                                                          Bar & Shield logo are among the trademarks of H-D U.S.A, LLC, 3700 W. Juneau Avenue, Milwaukee, WI 53208. All third-party trademarks are the property of their respective owners.