HIPAA Privacy and Security 2019 - netdna-ssl.com
Page content transcription
If your browser does not render page correctly, please read the page content below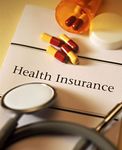 DO NOT TEXT PATIENT INFORMATION

INFORMATION CONTANING ANY PATIENT IDENTIFIER IS A
VIOLATION OF HIPAA.
AMG DOES NOT HAVE A SECURE PLATFORM FOR TEXTING.
PATIENT INITIALS ARE AN IDENTIFIER. THERE IS NO IDENTIFER
   THAT CAN BE USED TO TEXT PHI.
THE ONLY TEXT THAT CAN BE SENT IS ASKING THE MD TO
   CALL YOU.
CMS MEMO ISSUED 12/28/2017 PROHBITS TEXTING OF
   PATIENT ORDERS REGARDLESS OF THE PLATFORM.

                                                      2
SAFEGUARDING PHI
 Every person who has access to Protected Health
Information (PHI) in any format, is responsible for
safeguarding its confidentiality and must comply with
all health information privacy and security standards,
policies, and procedures approved by AMG. It is
everyone's responsibility to take the confidentiality of
patient information seriously. Anytime you come in
contact with patient information, or any PHI that is
written, spoken, or electronically stored, YOU become
involved with some aspect of the privacy and security
regulations.

                                                    3
AMG is committed to protecting
the privacy and security of our
patient's protected health
information (PHI) and identifiable
information, in all forms whether
written, oral or electronic.

                                     4
What is HIPAA?
 HIPAA is an acronym for the Health
Insurance Portability and Accountability
Act. It is a federal law that governs the
protection of patient confidentiality,
security of electronic systems, and
standards and requirements for
electronic transmission of health
information.
 Revisions: 2009 HITECH & 1/2013
Ombibus Rule

                                            5
HIPAA
HIPAA has three separate parts relevant
  to healthcare information, which
  include requirements related to:
   Privacy of individually identifiable
  health information
   Security of electronic health
  information
   Standardization of transactions and
  code sets

                                          6
The Privacy Rule
  Protects an individual's health care information
 known as PHI
  Identifies permitted uses and disclosures of this
 PHI
  Gives patients control over their health
 information- Patient Rights
  As an AMG employee, you must safeguard and
 ensure the confidentiality of all protected health
 information. PHI is information that identifies a
 person who is living or deceased and that relates to
 the past, present, or future physical or mental
 health, or condition of a person, or the past present,
 or future payment for the provision of health care to
 a person.

                                                          7
Forms of Health Information
      Paper-Nurses Notes, Lab Reports, Billing Statements, X-rays

      Electronic-Emails, Hard drives, Laptops, Point of care
      devices

      Oral (Conversation with)-Clinicians, Patients, Physicians,
      Caregivers

      PHI excludes health information found in education records and
      employment records that can be used to identify a person.

                                                                 8
Uses and Disclosures of Protected
Health Information
The Privacy Rule defines and limits the
circumstances in which an individual's PHI
may be used or disclosed by the
Company.

AMG may use or disclose PHI only as permitted or
required by the Privacy Rule, or as authorized in
writing. Authorization can come from the
individuals who are the subject of the PHI or their
personal representative.

                                                      9
Required Disclosures
               The Privacy Rule requires AMG to disclose PHI
             in only two situations. We must disclose PHI to:
               Individuals or their personal representatives
             when they request access to their PHI or an
             accounting of disclosures
               The Department of Health and Human Services
             (HHS) for compliance investigations or review or
             enforcement actions
               State law or regulation may call for additional
             disclosures such as reporting of communicable
             diseases, or suspected abuse or neglect. We
             must obey the applicable state laws and
             regulations in addition to this Privacy Rule. We
             must always follow the more stringent rule.

                                                      10
Permitted Uses and Disclosures
  At the time of admission, AMG obtains admission consent. This allows
 for the use and disclosure of PHI to carry out treatment, payment and
 health care operations (TPO). For these specific uses and disclosures, an
 authorization is not required.
  AMG may also disclose PHI without the patient's authorization for the:
      Treatment activities of any healthcare provider
      Payment activities of another covered entity or any healthcare
      provider
      Healthcare operations of another covered entity for quality assurance
      or competency reviews or fraud and abuse compliance activities. In
      this case, both Covered Entities must have had a relationship with the
      individual and the PHI must pertain to the relationship.

                                                                      11
When can PHI be disclosed?
   If a patient is present and has the ability to make healthcare
 decisions, the clinician may discuss the patient's health
 information with a family member, friend, or other person, if the
 patient agrees or when given the opportunity, does not object.
   If the patient asks that you not tell his or her family about his or
 her condition, you should not discuss the patient's condition or
 treatment in front of family.
   If the patient is not present or is incapacitated, use professional
 judgment.
   Limit disclosure to the information needed to make a decision
 regarding current treatment.
   Disclose only PHI that is directly relevant to a person's
 involvement in a patient's care.
   Share or discuss only the information that the person involved
 needs to know about the patient's care or payment for care.

                                                                          12
When disclosing health information to family or friends,
  you should be aware of and take into consideration:
• The information family or friends "need to know" about
  the patient's care. Consider the information the clinician
  needs from family and friends to treat the patient.
• The sensitive nature and type of health information
  being discussed with the patient.
• The emotional/mental state of the patient's family
  members or friends.
• The visitors who accompany the patient or that are in
  the patient's home, their relationship to the patient, and
  their involvement in the care of the patient.

                                                        13
Authorization for Use and Disclosure
Information uses and disclosures not falling under the TPO umbrella, and
not otherwise exempt by other parts of the regulations, require a
supplemental authorization.

Generally, the patient's written authorization is necessary to disclose PHI
except in the TPO situations and when the disclosure is required or
permitted by law.

                                                                         14
Authorization is required for:

                             15
To be valid, an authorization must be in writing
and contain:
    A specific description of the information to be disclosed
    The name of the person or organization authorized to release the information
    The name of the person or organization who may receive the information
    A description of the purpose of the disclosure (the statement "at the request of the
  individual" is a sufficient description of purpose when an individual initiates the
  authorization and does not or elects not to, provide a statement of the purpose)
    An expiration date or an expiration event that relates to the individual or the purpose of the
  use or disclosure
    The individual's right to revoke the authorization and description of how to do so
    The ability or inability of the covered entity to condition treatment, payment, enrollment,
  or eligibility for benefits on the authorization
    A statement that the information may be redisclosed and no longer protected by the
  Privacy Rule
    Signature of the individual and date
    If the authorization is signed by a personal representative of the individual, a description of
  such representative's authority to act for the individual must also be provided

                                                                                           16
In some situations, the patient's written
authorization is not necessary, but they must
be informed in advance of the use or
disclosure and must be given an opportunity
to agree or object. These uses and
disclosures include sharing information with
the patient's family and friends and listing
information in the facility directory,
including disclosures to clergy for
information regarding religious
affiliation.

                                                17
Important!
  As a caregiver, if you are in a patient's
 hospital room and family is present, you must
 ask the patient if it is ok to proceed in their
 presence.

                                             18
De-identified Data
  Health information that does not
 identify an individual and there is no
 reasonable basis to believe that the
 information can be used to identify an
 individual is considered de-identified
 data and not individually identifiable
 health information. De-identified data
 may be used or disclosed without
 authorization.

                                          19
There are 18 specific identifiers of individuals and their relatives, employers, or household
members that must be removed to be considered de-identified data. These include the
following:
            Account number                                License/Certificate numbers

            Bank account number                           Medical Record number

            Biometric identifiers including               Names
             voice, finger, or retinal prints
            Date of Birth, Dates of Service,              Social Security number
             Date of Death
            Device identifiers and serial                 Street address, city, county/parish,
             numbers                                        precinct, zip code

            E-mail address                                Telephone number or fax number

            Full face photographic images and             Vehicle identifiers and serial
             comparable images                              numbers including license plates

            Insurance/health plan number                  Web Universal Resource Locators
                                                            (URLs)
            Internet Protocol (IP) address                Any other unique identifying
                                                            number, characteristic, or code

                                                                                            20
Minimum Necessary Uses and Disclosures of
PHI
  "Only the PHI necessary for you to complete
 a work task should be accessed…"
  When using or disclosing PHI or when
 requesting PHI from another covered entity,
 you must make reasonable efforts to limit PHI
 to the "minimum necessary" to accomplish
 the intended purpose of the use, disclosure or
 request. Only the PHI necessary for you to
 complete a work task should be accessed,
 used, or disclosed unless for treatment
 purposes. If you receive a request to provide
 PHI you should contact your supervisor.

                                                  21
Access to PHI should be limited to a need-to-know
basis. That means you are given access to the
information you need to know to do your job.
Unauthorized access is the access/disclosure of
information that an employee does not have the
need-to-know to access or share. Unauthorized access
is prohibited and against Company policy and the
HIPAA Privacy Rule. You may not access information
on friends, family members, co-workers, neighbors, or
strangers unless you have a need-to-know or have
written authorization from the patient.

                                                22
Notice of Privacy Practices
  At the first encounter, the Company
 must give each patient a "Notice of
 Privacy Practices" that describes
 how the company may use and
 disclose the patient's PHI and
 advises the patient of his/her privacy
 rights. The notice is also posted in a
 high-traffic area of the hospital.

                                          23
The Notice allows PHI to be used and disclosed
for treatment, payment, operations, hospital
directories, public health reporting, and any
other use or disclosure not requiring
authorization that are permitted or required by
law.

The facility must attempt to obtain a patients
signature acknowledging receipt of the Notice,
except in emergency situations. If a signature is
not obtained, you must document the reason it
was not obtained on the form and place it in the
patient's medical record.

                                            24
Patient Rights
       Request restriction of PHI uses and disclosures. (The
       Company does not have to agree to the restriction)

       Receive confidential communications by alternative means
       or at alternative locations. (mail to P.O. box instead of street
       address; no message on answering machine)

       Access to inspect and obtain a copy of their own PHI.

       Request an amendment of PHI.

                                                                 25
Receive a paper copy of the Notice of
Privacy Practices.

Receive an accounting of disclosures of PHI. An individual may request an
accounting for disclosures as far back as 6 years. We may suspend
accounting of disclosures to a patient if an agency or law enforcement
indicates the accounting is likely to impede the agency's activity. We must
track information on disclosures of information except those that fall under
TPO or were released to the individual, law enforcement
officials/correction institutions for purposes regarding inmates or
individuals in lawful custody, or national security.

                                                                       26
Situations where access may be denied or
delayed include:

Psychotherapy notes

PHI compiled for civil, criminal, or administrative action or
proceeding

PHI subject to the CLIA Act of 1988 when access would be
prohibited by law

When access would endanger a person's life or physical safety
based on professional judgment

                                                                27
Situations where access may be denied or
delayed include:
                      When the PHI makes reference to
                     another person unless the person is a
                     health care provider and a licensed
                     health care professional has determined
                     that access will likely cause substantial
                     harm to the individual or another
                     person
                      We did not create the information
                      The information is not part of our
                     record
                      The record is accurate according to the
                     health care professional that wrote it

                                                       28
Disclosures requiring accounting include:
  Required by law
  For public health activities
  Victims of abuse, neglect, violence
  Research purposes
  Law enforcement purposes (gunshot wounds, domestic
 violence, etc.)
  Workers' compensation
  Judicial/administrative proceedings
  Releases made in error to an incorrect person/entity (breach)

                                                          29
Incidental Uses and Disclosure of PHI
                 Incidental uses and disclosures are permitted as
               long as reasonable safeguards are used to protect
               PHI and minimum necessary standards are applied.
               Common safeguards to prevent incidental
               disclosures include:
                 Asking staff to speak quietly in public areas
                 Avoid using patient names in public hallways or
               elevators
                 Locking file cabinets and record storage areas
                 Using passwords for computers that contain PHI
                 Limiting the documentation on white boards to the
               minimum necessary and these should not contain
               information about the patient's diagnoses or
               procedures

                                                          30
Breach of Protected Health Information
A Breach is the acquisition, access, use, or disclosure of protected health
information (PHI) in a manner not permitted under the Privacy Rule which
compromises the security or privacy of the PHI and is presumed to be a
breach unless the covered entity or business associate, as applicable,
demonstrates that there is a low probability that the PHI has been
compromised.

Breaches can occur when PHI is unsecured. PHI is considered
"unsecured" unless it is protected by technology or
methodology that makes it unusable, unreadable, or
indecipherable to unauthorized individuals.

                                                                        31
Unsecure PHI includes:
   Any PHI that is electronic and not encrypted
  into a form that is not humanly readable.
   Readable electronic information -
     Information displayed on workstations
     Unencrypted data stored locally on
     computers/laptops
     Unencrypted data saved to media (disks, flash
     drives, CDs, PDAs, etc.)
   Medical Records and hard copy reports

                                                     32
You are responsible for
immediately reporting any
potential breach of PHI to your
supervisor and the Privacy
Officer.
 Not all unauthorized acquisition,
access, use, or disclosure of PHI is
considered a breach of protected
health information.

                                       33
Breaches Exclude
  Any unintentional acquisition, access or use of PHI by a workforce
 member or person acting under the authority of AMG or one of our
 Business Associates (BA) if such acquisition, access, or use was made in
 good faith and within the scope of authority and does not result in further
 use or disclosure in a manner not permitted under the Privacy Rule.
  Any inadvertent disclosure by a person who is authorized to access PHI at
 AMG facilities or one of our BA's to another person authorized to access
 PHI and the information received as a result of such disclosure is not
 further used or disclosed in a manner not permitted under the Privacy
 Rule.
  A disclosure of PHI where AMG or one of our BA's has a good faith belief
 that an unauthorized person to whom the disclosure was made would not
 reasonably have been able to retain such information.

                                                                     34
Sample breaches include:

• Stolen/lost field folder or medical record
• PHI faxed to the wrong fax number and unable to
  determine where it went
• Stolen/lost laptop containing unsecured PHI
• Unencrypted flashdrive lost that contains a report
  containing PHI
• PHI improperly disposed of at an employee's residence
• Workforce member inappropriately accesses neighbors'
  PHI
• Misfiled patient report in another patient's medical record
  which is brought to your attention by the patient

                                                         35
If a breach of PHI is confirmed, there
must be no unreasonable delay in
notifying affected patients, no later than
45-60 days based on state and federal
law. A breach of 500 or more individuals
requires notification to major media and
the Department of Health and Human
Services.

                                             36
What is a Business Associate?
              A business associate (BA) is a person or
              organization who is not part of the
              Company's workforce, but in performing
              services on behalf of AMG, needs PHI to
              complete their responsibilities. Prior to
              sharing PHI, the facility must ensure that we
              enter into a contract with the BA and
              execute a Business Associate Agreement
              (BAA)-a contract that describes the
              expectations and obligations of a BA in
              protecting the privacy and security of PHI
              entrusted to them.

                                                  37
The following is a sample of functions
performed by a BA for AMG:
 Billing                   Patient Satisfaction

 Claims Processing         Information technology
                             maintenance

 Medical transcription     Record Storage

 Release of Information    Consulting

 Data Analysis

                                                      38
The Security of Electronic
Health Information

                             39
ePHI
  Patient health information
 that is created, received,
 stored, or maintained,
 processed and/or
 transmitted in computer-
 based electronic media.

                               40
Electronic Media Includes:
                Includes:
                   Computers
                   Laptops
                   Point of care devices
                   Disks
                   Memory sticks
                   PDAs
                   Servers
                   Networks
                   E-mail
                   Web-sites, etc .

                                           41
Identity theft risks include the following types of an individual's
   personally identifiable information (PII)
    A persons first name or first initial and last name in combination with any
    of the following identifying information:
  Social security number
  Drivers license, state ID or passport numbers
  Checking account numbers
  Savings account numbers
  Credit card numbers
  Debit card numbers
  Personal Identification Number (PIN)
  Digital signatures
  Biometric data
  Fingerprints
  Any other numbers or information that can be used to access a person's
financial resources
Security Standards
   One key element of protecting our patient's
  PHI lies in maintaining the security of our
  systems that house and transmit ePHI. We
  have put security measures in place to control
  access to electronic PHI and to protect it
  from alteration, destruction, loss and
 accidental or intentional disclosure to
 unauthorized persons. The security
 standards listed below help to ensure
 the protection of ePHI.

                                                   43
Information Security: To ensure the confidentiality, integrity, and
availability of information through safeguards.

Confidentiality: To ensure that information will not be disclosed
to unauthorized individuals or processes.

Integrity: The condition of data or information that has not been
altered or destroyed in an unauthorized manner. Data from one system
is consistently and accurately transferred to other systems.

Availability: Data or information is accessible and useable upon
demand by an authorized person.

                                                              44
90/10 Rule
Good security standards follow the '90/10" Rule. 10% of security safeguards
are technical and 90% of security safeguards rely on the computer user
(YOU) to adhere to good computing practices.

The lock on the door is the 10%. You remembering to check the lock,
checking to see if is the door is closed, ensuring others do not prop the door
open, and keeping control of the keys is the 90%. 10% security is worthless
without YOU!

                                                                        45
Safeguards
     The Security Rule has three main categories of "safeguards"
                              including:
• Administrative
• Physical
• Technical

                                                                   46
Administrative Safeguards - Are the administrative functions that
AMG has implemented through policies and procedures to meet the
security standards.

Physical Safeguards - Are the mechanisms required to protect electronic
systems, equipment and the data they hold from threats, environmental
hazards and unauthorized intrusion. Unauthorized physical access must be
reported.

Technical Safeguards - Include the automated processes used to protect
data and control access to data. They include using authentication controls
to verify that the person signing on to the computer is authorized to access
that ePHI, or encrypting and decrypting data as it is being stored or
transmitted.

                                                                        47
Incorporate the following security
practices/safeguards into your everyday routine:
     Access Controls - You are assigned a unique User ID for login purposes. Your
   access is "role-based", e.g. access is limited to the minimum information needed to
   do your job. Unauthorized access to ePHI by former employees is prevented by
   terminating access.
You should:
     Ensure that storage areas are protected against destruction or potential damage
   from physical hazards, like fire or floods
     Lock rooms and file cabinets where PHI is stored
     Limit access to areas where PHI is stored
     Secure buildings
     Escort visitors
     Maintain key control
     Secure work areas

                                                                               48
Password Protection
Do not use a word that can easily be found in a
dictionary

Use at least 8 characters, combination of upper
case and lower case letters, numbers, and symbols

Do not share your password – protect it the same
as you would the key to your residence. It is the
"key" to your identity

Do not let your web browser remember your
passwords

                                                    49
Workstation Use
      Usage of computers, internet, and emails are for authorized
      business purposes only

      Report suspected viruses or malicious software

      Do not provide any un-authorized user to access
      information or allow someone to use your computer

      Protect your computer/device from unauthorized
      modification, duplication, and from intentional or accidental
      damage or destruction

                                                             50
Physical Security Measures include:
Disaster Control
     Protect workstations from natural and environmental
   hazards, such as heat, liquids, water leaks and flooding,
   disruption of power, conditions exceeding equipment limits
Physical Access Controls
     Log-off before leaving a workstation, laptop, or point of care
   device unattended
     Lock-up offices, windows, workstations, PHI, PDA's,
    laptops, mobile devices
     Keep screens away from public view
     Lock your workstation (Cntrl+Alt+Del and Lock)
     Maintain key control
     Do not leave PHI or PII on printers, fax machines, or copiers

                                                                      51
Device Controls
     Unauthorized physical access to an unattended device can
   result in harmful or fraudulent modification of data, email use,
   or any number of potentially dangerous situations
    Auto Log-off - Your computer will automatically log off after 15
   minutes
    Secure portable devices, including laptops and point of care
   devices
    Lock them
    Secure during transport
    Security for memory sticks & storage devices
       Don't store ePHI on memory sticks
       If you do need to store it, either de-identify it or contact IT to
       assist with encryption/password protection of the device
       Delete the ePHI when no longer needed
       Protect the devices from loss or damage
Security for PDA's (blackberry, palm pilots,
iPhone, etc)
                        Don't store ePHI on PDA's
                        If you must store it, de-identify it
                       or contact IT to assist with
                       encryption/password protection
                       of the device
                           Delete ePHI files when no
                           longer needed
                           Protect it from loss or theft
                           Do not text PHI

                                                      53
Email Security
             Email is like a postcard – it may be viewed
            in transit by many individuals, since it may
            pass through several areas in route to its
            final destination or never arrive at all.
            Although the risks to a single piece of
            email are small given the volume of email
            traffic, emails containing ePHI must be
            encrypted if sending outside of the
            amgihm.com network.

                                                  54
Email ENCRYPTION

TYPE –
securemail
All one word

Space after
to enter
your true
subject line

                                  55
Email Security
   Evaluate the need to email confidential information; if
 you must email PHI, use Securemail as the first word in
 your subject line.
   Never email PHI in the body of an email unsecured
   Send instructions on how to open/register with
 Proofpoint Encryption to the external recipient in an email
 prior to sending the encrypted message.
   Avoid entering ephi in the body of a message or using
 individual names, medical record numbers, SS #'s, or
 account numbers in unencrypted emails
   Do not forward emails with ePHI from secure addresses
 to non-secure accounts, e.g. Hotmail, Yahoo, AOL.
   Delete any suspicious message that is received from
 someone that you don't know
   Report to IT suspicious emails or email attachments
   Email communications must comply with company
 policies and must contain the confidentiality notice.

                                                               56
Safeguarding Health Information
Protecting Health Information in Paper Form
     Do NOT leave papers unattended on printers, copiers, or fax machines
     Use a cover sheet when faxing PHI
     When transporting information, secure in a container and transport in the trunk
   of your vehicle. If no trunk, store in container in the back seat on the floorboard
     Shred information no longer needed that contains identifying information
     Remove labels from IV bags, pill containers, etc. prior to disposal
     Do not over stuff shred bins
     Secure/lock medical records
     Keep health information away from public view
     Don't write PHI on a white board if it is accessible to the public
     Don't leave PHI unattended in your home for family members to access

                                                                                57
Protecting Spoken Health Information
                   Do NOT talk about patient's care in
                  public areas
                   Ask patients permission before
                  speaking about patient's condition in
                  front of visitors in patient's home or
                  rooms
                   Use professional judgment when
                  making decisions about sharing PHI
                  with friends and family when patient is
                  incapacitated or otherwise unable to
                  give authorization for sharing
                  information with friends and family

                                                  58
Protecting Electronic Health Information
  Log off or lock computer screens when leaving your computer
  Create strong passwords – combination of upper case and lower case letters, numbers, and
 a shifted keyboard charter such as (!@#$%^&*?)
  NEVER share User IDs or passwords
  Keep computer screens pointed away from public view
  Report viruses and computer errors immediately to your supervisor and the IT Help Desk
  Do NOT write down User IDs or passwords, if you must, they must be stored and locked
 where only you have access
  Password protect all mobile devices - contact the IT department for assistance with
 password protection of the files on these devices (laptops, flash drives, CDs, cell phones, etc)
  PHI must not be transmitted via e-mail outside of the amgihm.com network without
 encryption
  Keep portable data devices in a safe and secure place
  Properly dispose of mobile devices that are no longer needed (Contact IT for assistance)
  Don't text patient information
  Don't allow family members or others access to your work computer/device that houses
 PHI

                                                                                          59
How to report a privacy or security
incident/breach
If you become aware of a Privacy or Security violation, you should notify any
of the following:

Your Manager/supervisor who in turn reports it to the Privacy Officer

Directly to the Privacy Officer (Susan Wallis) via phone at 337-269-9566 .
Email submission at swallis@amgihm.com.

                                                                        60
Hotline
  If you wish to make an anonymous
 report or feel uncomfortable calling the
 Privacy Officer directly, you can call the
 Hotline at 844-523-2091. All hotline
 calls are confidential and
 privacy/security related calls are
 thoroughly investigated by the Privacy
 Officer. You do not have to give your
 name.

                                              61
Non-Retaliation/Non-Retribution Policy

If you report a concern in "good faith", no retaliation or retribution may be taken
against you even if the investigation determines that a problem does not exist. You
will also not be punished if you have a privacy question. Supervisors will be
disciplined for any attempts to punish or retaliate against anyone acting in good
faith in reporting a compliance violation.

"Good Faith" means that the person reporting the
problem truly believes that a problem exists.

                                                                               62
You and AMG may receive severe penalties, both civil
and criminal, for HIPAA Privacy and Security Rule
violations. If you do not protect an individual's health
information, you may be disciplined under AMG policies.
Discipline includes up to and including termination of
employment. Other consequences for violations include:
 Risk to the integrity of confidential information
 Risk to security of personal information – identify theft
 Loss of patient's trust, employee trust, and public trust
 Costly reporting requirements
 Loss of confidentiality, integrity, and availability of data
HIPAA regulations are enforced
by the Department of Health
and Human Services, Office for
Civil Rights. Any workforce
member (YOU) and AMG shall
be in violation of HIPAA if PHI is
used or disclosed without
authorization outside of TPO.

                                     64
Revised.9/2013

Last Review: 1/2018     HIPAA BREACH MANAGEMENT TOOL

All Company Managers will use this tool to assist in taking the appropriate steps during a
potential Privacy/Security breach. Employees are responsible for reporting any suspected
breach of PHI immediately to their direct supervisor.

IF YOU HAVE IDENTIFIED A POTENTIAL BREACH, IMMEDIATELY FOLLOW THE STEPS BELOW:
Electronic PHI (e-PHI) Breach                           Paper or Verbal Breach
    1. Contact IT to disable User IDs and                 1. If the breach involves a theft, contact the
         passwords                                             police and file a police report
    2. If the breach involves a theft, contact the        2. Contact the Privacy Officer – 337-269-9566
        police and file a police report                        or swallis@amgihm.com
    3. Contact the Privacy Officer – 337-269-9566         3. Determine the exact date the breach was
         or swallis@amgihm.com                                 first discovered
    4. Determine the exact date the breach was            4. Complete an event report in ActionCue
         first discovered
    5. Complete an event report in ActionCue              5. Determine the number of patients
                                                               affected
 6. With the assistance of IT, determine the              6. Compile information regarding individual
     number of patients affected                               patients and specific types of PHI involved:
    7. Compile information regarding the
        individual patients and specific types of PHI            • Psychiatric/Mental Health
        involved:
         • Psychiatric/Mental Health                             • HIV
         • HIV
         • Other sensitive data                                  • Other sensitive data

Privacy Officer will:                                   Privacy Officer will:

 o   Perform breach investigation                       o   Perform breach investigation
 o   Complete the Risk Assessment                       o   Complete the Risk Assessment
 o   Determine if notification to the patient is        o   Determine if notification to the patient is
     required                                               required
A breach affecting 500 or more individuals also         A breach affecting 500 or more individuals also
requires notification to the media and the              requires notification to the media and the
secretary of the Department of Health and Human         secretary of the Department of Health and Human
Services.                                               Services.
Business Associate (BA) Breach: Upon notification by a BA of a discovery of a breach, the
agency/facility shall contact the Privacy Officer. The agency/facility, at the direction of the Privacy
Officer, will be responsible for notifying the affected individuals, unless otherwise agreed upon by the
BA to notify the affected individuals.

                                                                                                   1
Revised.9/2013

Last Review: 1/2018    HIPAA BREACH MANAGEMENT TOOL

Patient Notification:
If it is determined that patient notification is required, the Privacy Officer will assist with the
following:

     Draft the notification letter (letters will be mailed by the facility on facility letterhead once
      approval is obtained by the Legal Department)
     Notify Senior Management
     If more than 500 individuals are affected, the Compliance Officer and Privacy Officer will:
       Work with Senior Management regarding Media notification
       Notify the Secretary at DHHS

Breach Definition: Means the acquisition, access, use, or disclosure of protected health
information (PHI) in a manner not permitted under the Privacy Rule which compromises the
security or privacy of the PHI and is presumed to be a breach unless the covered entity or
business associate, as applicable, demonstrates that there is a low probability that the PHI has
been compromised.

Notifications: Patient notifications must be provided without unreasonable delay and in no
case later than 45-60 days, depending on state law. There are additional reporting
requirements, such as notification to consumer reporting agencies and the Attorney General
in certain states as well.

Electronic PHI (e-PHI): PHI that is created, received, stored, maintained, processed, and/or
transmitted in computer-based electronic media.

Discovered: The first day on which a breach is known to the facility, or by exercising
reasonable diligence, would have been known to the facility.

Business Associate (BA): A person or organization who is not part of this Hospitals workforce,
but in performing services on behalf of Hospital, needs PHI to complete their responsibilities.
The following are sample functions performed by a BA: Medical Transcription, Record Storage,
Consulting, Patient Satisfaction, Information Technology/Software Support, Shredding, Billing,
etc.

                                                                                                     2
Encryption Instructions for AMG Employees
Composing a Secure Message to External Users
When you want to send a secure message, all you need to do is use your regular email application (will work on
your desktop, mobile and webmail versions of email) and enter the word Securemail into the Subject field of your
message.
Securemail is the trigger used to force the email to be encrypted. In addition to this being a trigger, it will be
removed when delivered to the recipient. Example: Your email subject may read "Securemail Presentation for
your review". After you finish composing the email and adding recipients you hit Send as always. Your email gets
routed through Proofpoint where the subject line is modified (now it is "Presentation for your review"), it gets
encrypted, then sent to all recipients.
Table of Contents
External Users ................................................................................................................................................................2
   Reading a Secure Message ........................................................................................................................................2
   Open the Attachment ................................................................................................................................................2
   Registering with Proofpoint Encryption ....................................................................................................................3
   Read Your Message ...................................................................................................................................................4
   Password Expiration ..................................................................................................................................................5
   Forgot Password ........................................................................................................................................................6
   Decrypting Secure Messages from a Mobile Device .................................................................................................6
External Users
The following sections describe how users external to your organization receive and decrypt secure messages.

Reading a Secure Message
When you receive a secure message, it will look similar to this in your mailbox:

Click the attachment SecureMessageAtt.html to launch a browser.

Open the Attachment
If this is the first time you are receiving a secure message, you will be prompted to register with Proofpoint
Encryption. Otherwise, you will be prompted to log in to Proofpoint Encryption. Click the Click to read message
button.

Note: Some email and webmail clients display the Proofpoint Encryption secure message attachment inline – for
example, Mozilla Thunderbird will do this. When you click the "Click to read message" link, you will see an error
message. The solution is to first save the attachment to disk before opening it. If your administrator enabled the
Decrypt Assist feature, you will not see this limitation.

Proofpoint - External User Instructions                                                                 Page 2 of 7
Registering with Proofpoint Encryption
The first time the recipient receives a secure message, they will be prompted to create an account to register with
Proofpoint Encryption. If their organization has Proofpoint or if they have used Proofpoint services with another
recipient then they already have an account.
You will see the following message the first time you use Proofpoint Encryption and also when you initiate a secure
message:
First time here? (You'll be asked to register.)
Already registered? (You'll be asked to log in.)

Depending on how your administrator set up Proofpoint Encryption, you may be required to create an account
with password reset questions.

 With Password Reset questions                   Without Password Reset questions

Note: Your password cannot contain spaces.

Fill in the fields, select your security question and answer if applicable, and then click Continue.

Proofpoint - External User Instructions                                                                Page 3 of 7
Read Your Message
The Reply, Reply All, and Forward options are available if your organization's security policies allow these options.

The Save As option is available if your organization's security policy allows it. Use the Save As option to download
your secure message to your computer.
    • Save Message Body as HTML – downloads the message body as .html.
    • Save as Zip Archive – downloads the message and associated attachments as .zip.
    • Save as EML Message – composes a RFC2822 message based upon the Secure Reader message content.
        This option does not include embedded images.

If you click Reply you cannot add more recipients to the message.

If you click Reply All you can add more recipients to the message.

Proofpoint - External User Instructions                                                                  Page 4 of 7
If you click Forward you can add recipients to the message. The recipients may or may not be restricted to certain
domains according to your organization's security policies.

Click Logout when you are done.

The next time you want to read a secure message, you will be prompted to log in to Proofpoint Encryption using
your password.

Password Expiration
Your password may expire after a period of time. The password expiration is determined by your email
administrator. If your password is about to expire, you will see the message "Your password will expire in n days"
displayed in a secure message.

Proofpoint - External User Instructions                                                                 Page 5 of 7
Click the link next to the expiration message to reset your password. If your password expires before you have a
chance to reset it, you will be prompted to reset it the next time you read a secure message.

Forgot Password
If you forgot your password, click the Forgot Password link.

The password reset procedure depends upon how your Proofpoint Encryption account is set up.
If you have a security question, you will be prompted to answer the question. You will then be prompted to reset
your password.
If you do not have a security question, you will receive an email message with a link in it. Click the link to reset your
password.

Decrypting Secure Messages from a Mobile Device
The administrator can configure a feature called Decrypt Assist so that users can decrypt secure messages from
their mobile devices. When you receive a secure message, it contains a link that you can click to decrypt the
message and read it on your mobile device. Your administrator configures how long the link in the message is
"clickable," but typically it is two days.
The next screen shots illustrate how the secure message displays on a mobile device, depending upon how it is set
up.

Proofpoint - External User Instructions                                                                     Page 6 of 7
Figure 1. Secure Reader Proxy enabled or disabled, and Decrypt Assist enabled

After two days (or the number of days your administrator configured), you need to open the attachment that
contains the Secure Reader Proxy email address to forward the secure message to the proxy. You will then receive
another message with a URL to click to authenticate with Proofpoint Encryption. After authentication, you can
read the secure message.

Proofpoint - External User Instructions                                                              Page 7 of 7
Email Encryption – Frequently Asked Questions
Q. What is email encryption?
A. Email encryption is used to send messages from one user to another in a method that prevents unauthorized
   access to the contents of the message. In order for this to take place the message needs to be (1 - stored)
   created in a secure environment, (2 - transmitted) sent in a secure manner, and (3 - access) require the user to
   prove they are the intended recipient.

Q. How is this provided to AMG?
     1.   The base email service in use is Office 365 (soon to be companywide) which provides physical and
          technical safeguards to protect the email service.
     2.   Email being delivered to AMG users is sent over a secure connection from AMG's email server to the
          user's email client (Outlook, mobile device, webmail). Email being sent by an AMG user is again sent
          securely between the user and AMG's email server. This protects data sent internally but we cannot
          ensure other organizations adhere to this security policy, this is why we use a third-party - Proofpoint.
     3.   When email is sent from one AMG user to another it is secure and the system knows the user has been
          authenticated to access the message. When sending to an external user, we ensure the recipient is
          authenticated by forcing them to access their message in a secure portal.

Q. When do I need to use encryption?
A. Email encryption should be used when the sender wants or needs to ensure that a message is delivered and
   accessible only by the intended recipient. Due to AMG's industry, there are regulatory and company
   requirements which dictate when and what MUST be encrypted.

Q. What needs to be encrypted?
A. An email sent to any user that contains PHI (Protected Health Information) MUST be encrypted.

Q. What is PHI?
A.    PHI, according to HIPAA, is composed of two parts – Health Information and Individually Identifiable Health
     Information.
     1. Health Information
              a. Information (oral or recorded in any form) created or received by a health care provider, health
                   plan, public health authority, employer, life insurer, school or university, or health care
                   clearinghouse; and
              b. Information related to the past, present, or future physical or mental health or condition of any
                   individual, the provision of health care to an individual, or the past, present, or future payment
                   for the provision of health care to an individual.
     2. Individually Identifiable Health Information
              a. Information that identifies the individual; or
              b. There is a reasonable basis to believe the information can be used to identify the individual.

Q. Why don't we just encrypt every email?
A. While this is possible and some companies do; it usually adds undue complexity to tasks which are minimal
   and pose ZERO risk to the company.
   • Internal email is always stored, sent, and accessed secure – no additional complexity.
   • External email would require the recipient to receive an email in their email client (Outlook), click a link in
       the message, login to the webpage, then read/reply to the message – complex