HOME BUILDER HAPPENINGS
→
If your browser does not support JavaScript, please read the page content below:
HOME BUILDER HAPPENINGS
→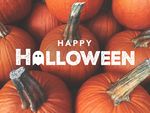 HOME BUILDER HAPPENINGS OCTOBER 2018 BHHBAOffice: 3121W.ChicagoSt. RapidCity,SD57702 Bus: (605)-348-7850 Fax: (605)-348-7864 www.BlackHillsHomeBuilders.com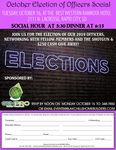 2 BHHBA October 2018Home Builder Happenings www.blackhillshomebuilders.com Fixing your furnace, water heater or air conditioner could cost you as much as $400. But with ASAP, you won't pay a dime. Protection starts at less than $13 a month. Get peace of mind ASAP ©2018 • 3856_18 For details, visit blackhillsenergy.com/ASAP.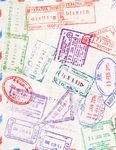 Page 3 Board of Directors Page 4 President's Message Page 5 Traveling Artwork Page 7 September Social Flyer Page 9 Golf Registration Form Page 13 & 14 IBS Flyer & IBS Scholarship Page 15 - 21 Membership's Corner Page 26 & 27 CIC Aucion Forms Page 28 August Social Review Page 32 & 33 Building Permits Page 34 & 35 BHHBA Calendars CONTENTS Ad Index BHHBAStaff PRESIDENT Dean Hedrick Hult Homes, LLC 307-259-8191 1ST VICE PRESIDENT Mutch Usera Black Hills Power 605-716-3951 PAST PRESIDENT Tyler Tribby Premier Home Mortgage 605-716-7373 BOARD ADVISOR Jeff Weidenbach Weidenbach Bros. Const. 605-391-4748 SECRETARY Daene Boomsma Boom Construction 605-381-5707 TREASURER Shane Regelin Heartland Pella 605-341-2045 DIRECTORS Mutch Usera Black Hills Power 605-716-3951 Shane Regelin Heartland Pella 605-341-2045 Jerry Mills JM Custom Homes 605-209-3341 Teri McNally Black Hills Community Bank 605-391-6662 DIRECTORS Continued Zach Gimpel Great Plains Builders, LLC 605-431-9810 Travis Tucker Keystone Homes 307-286-4129 Bryan Mehlhaff Mehlhaff Construction 605-381-3417 Jeremy Muth Select Construction 605-391-5339 Darin Howie Howie Construction, LLC 605-381-3666 NATIONAL DIRECTORS Jeff Lage Villaggio, LLC 605-381-2003 Curt Cartwright RC Window & Glass 605-343-4999 NATIONAL ALT. DIRECTORS Jay Mendel Mendel's Masonry 605-431-1900 Mutch Usera Black Hills Power 605-716-3951 SDHBA BOARD Dean Hedrick Hult Homes, LLC 307-265-0927 SDHBA BOARD Cont. Gale Davis Rushmore Companies 605-343-7076 Dave Viall Building Products, Inc. 605-877-0975 Randy Olivier The Real Estate Group 605-343-8800 Jerry Mills JM Custom Homes 605-209-3341 Dwight Eich Custom Homes by Eich 605-390-2809 SDHBA BOARD ALTERNATES Zach Shull Knecht Home Center 605-342-4840 Jennifer Landguth Lage Construction 605-348-0542 Shane Regelin Heartland Pella 605-341-2045 Teri McNally Black Hills Community Bank 605-391-6662 April Boomsma Aflac 970-531-3562 Amber Irving State Farm Gregg Fullerton 605-484-7110 LIFE DIRECTORS Jennifer Landguth Lage Construction 605-348-0542 Ralph Siemonsma Siemonsma Construction 605-641-1691 SENIOR LIFE DIRECTOR Duane Bickett, Bickett's Construction 605-366-2203 BHHBA STATE PAC TRUSTEE Dwight Eich Custom Homes by Eich 605-390-2809 Jay Mendel Mendel's Masonry & Construction 605-431-1900 EX OFFICIO SDHBA Executive Officers SDHBA PRESIDENT Paul Nelson Nelson Construction 605-334-4149 SDHBA FIRST V.P. Ross Jones Jones Construction 605-381-1195 SDHBA SECOND V.P. Jay Mendel Mendel's Masonry 605-431-1900 SDHBA PAST PRESIDENT Jeff Lage, Villaggio, LLC 605-381-2003 SDHBA TREASURER Pat Tollefson, Insurance Plus 605-225-4270 SDHBA SECRETARY Heathe Schnee, Builders First Source 605-280-9688 SDHBA NATIONAL BUILDER DIRECTOR Tony Kneeland Kneeland Construction 605-881-1833 SDHBA NATIONAL ASSOCIATE DIRECTOR Candi Menke, B.H. Federal Credit Union (Sioux Falls Branch) 605-359-6507 SDHBA NATIONAL ALT. BUILDER DIRECTOR George Houtman 605-690-1620 SDHBA NATIONAL ALT. ASSOCIATE DIRECTOR Pat Tollefson, Insurance Plus 605-225-4270 SDHBA NATIONAL PAC TRUSTEE FOR SD Jeff Lage, Villaggio, LLC 605-381-2003 SDHBA STATE REPRE- SENTATIVE FOR SD Duane Bickett, Bickett's Construction 605-366-2203 2018 BOARD OF DIRECTORS Page 2 Black Hills Energy Page 4 Creative Surfaces Page 10 Bank West/ Bierschbach Equipment & Supply Page 12 Knecht Home Center Page 17 All Seasons Heating and Cooling Page 29 Dacotah Bank Cheryl Bettmeng, Executive Vice President cbettmeng@blackhillshomebuilders.com Sales Director, Postion Avaiable membership@blackhillshomebuilders.com Justynne Carsten, Event & Mktg. Director events@blackhillshomebuilders.com www.blackhillshomebuilders.com Home Builder Happenings October 2018 BHHBA 3
From the President 4 BHHBA October 2018 Home Builder Happenings www.blackhillshomebuilders.com Dean Hedrick Hult Homes, LLC 2018 BHHBA President October is here and fall is in the air. Where did the summer go? BHHBA continues to be busy as ever – do you guys EVER SLOW DOWN? (I hope not!) September saw us com- plete a Builder Care Project for an elderly lady in Custer, the golf tour- nament was a great time again and even witnessed a HOLE-IN-ONE, The Fall Parade of Homes showcased 15 wonderfully built houses and had great attendance, and we continued our advocacy for the building industry with the City of Rapid City regarding Building Permit Fee increases. October plans to be just as busy. We are working with the South Dakota Insurance Commission so we can move forward with Association Health Care for BHHBA. Our Build Pac Committee is hosting their Gold Key Recruitment Dinner on October 10th . And our elections social and meeting of the members will be on October 18th . This is an important social for every member to attend. The election of our leadership every year determines the direction YOU AS MEMBERS want this organization to go. You have to be there for your voice to be heard!
Most importantly, I want to thank each individual member of this organization. BHHBA is a strong and powerful association – and that's be- cause of you. We wouldn't be able to advocate at city hall, help the elderly maintain their homes, enjoy the fel- lowship and fun of a golf tournament, lobby for Association Health Care, or showcase new homes in the Black Hills without the support, member- ship and encouragement of each of you. BHHBA is what it is because of YOU! We are indeed GREATER THAN THE SUM OF OUR PARTS! You ought to be proud….I know I sure am!
Happy October – Dean Hedrick, President Hall of Fame Jeff Lage - BHHBA Lynn Mennis - BRBA Lifetime Achievement Dwight Eich- BHHBA Georfge Houtman - BRBA Project of the Year Childern's Fire Safety House - WAHBA Board Member of Year Heath Schnee - OHBA Builder of the Year Jeff Lage - BHHBA Assocaite of the Year Randy Olivier- BHHBA Congratulations to the 2018 SDHBA Award Recipients Awards will be presented at the November 2, 2018 State Board Banquet at the Rushmore Hotel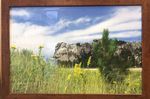 www.blackhillshomebuilders.com Home Builder Happenings October 2018 BHHBA 5 The traveling art fundraiser is a year-round silent auction that features quality artwork pieces donated for auction to support the BHHBA Scholarship program. The BHHBA gives out two scholarships annually in the amount of $1,000 each to two deserving students, with preference given to members and member families, as well as to students going into a Construction Industry field of study. The traveling art silent auction fundraiser will continue through 2018. The current traveling art exhibit features one piece. The Art work is a "Thank you Grandfather"Artist and donated by: Daryl No Heart The current location of the traveling art exhibit is at First American Title Co, Starting October 5, 2018 till October 16, 2018. Please stay tuned for where the Traveling Art will be next.
If you have questions about the BHHBA Scholarship program, would like the Traveling Art displayed at your office or have a piece of art you would like to donate please call the Chair, Amber Irving at 605-484-7110. BHHBA Traveling Art Fundraiser for Scholarship Program The winner of the "A Framed Picture of Mount Rushmore" Went to Tim Goodwin. The "When Guns Speak" Piece Rotated From January 3 - March 9. The " 1992 Wild Turkey" Piece Rotated From January 3 - March 9. Congratulations Melissa Everhart the winner of the previous Traveling Art Piece, "Titanic Tribute" (authentic memorabilia) Rotated from March- June 19. The Current Traveling Art Piece " Thank you Grandfather" Aritst and Donataed by: Daryl No Heart.
BHHBA 2018 ELECTION BALLOT For 2019 Directors & Officers PRESENTED BY: BHHBA Nominating Committee Nominations For 2019 Officers & Directors Include: President: Dean Hedrick 1st VP: Teri McNally Associate Director: (2) - 3 Year Terms Teri McNally & Mutch Usera Builder Director: (2)- 3 Year Terms Jeff Weidenbach & Darin Howie Builder Director: (1)- 2 Year Term Daene Boomsma All National Director Terms Are 1 year Terms National Builder Director Jeff Lage National Associate Director Curt Cartwright National Alternate Builder Director Jay Mendel National Alternate Associate Director Mutch Usera State Board SD State Board: (2) - 3 Year Terms Jeff Weidenbach & Jerry Mills SD State Board Alternates (3) - 3 Year Terms Teri McNally, Amber Irving & Tyler Tribby SD State Board Alternate (1) - 2 Year Term Shane Regelin Nominations can also be made from floor at the elections, which will be held at our October 16, 2018 Membership Meeting & Social at the Best Western Ramkota Hotel 2111 North LaCrosse Street Your number one resource & advocate for the building industry..
We're on Facebook www.facebook.com/ bhhba.homebuilders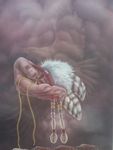 SeptemberGolf Calcutta &AssociatesAppreciation Social Review Thank you to our Sponsor: Thank you to our social sponsor Gateway Mortgage and to Quality Brand Distribution for providing the adult beverage at the Associates Appreciation on September 6. Our amazing chef's Curt Cartwright and Ralph Siemonsma blew us away,with mouth watering pork loin. Attendees participated in the Calcutta Auction in preparation for the September 8 Golf Tournament. This year the Golf Players attended for a discounted price. We did not have a King of Hearts at the September social - join us at the October Elections night at the Best Western Ramkota Hotel and vote for your 2019 officers.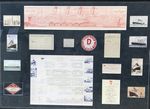 www.blackhillshomebuilders.com Home Builder Happenings October 2018 BHHBA 9 Christmas Party The Lodge at Deadwood Cost: $50 Rsvp Before November 27, 2018 Rooms are available for $139 ( BHHBA room block deadline is November 16) Early RSVP by: NOON, November 27, 2018 Call: 605-348-7850 Or Email this form to: events@blackhillshomebuilders.com Phone : Email: Attendee Name: # Attending : Credit Card # : Fax: 605-348-7864 Email: Events@blackhillshomebuilders.com Mail: 3121 W. Chicago St. Rapid City, SD 57702 Company: 3 Digit Code: 24 HourCancellation PolicyApplies- No shows will be billed. Saturday December 1, 2018 Reception @ 4:30PM Dinner @ 5:30 PM Awards & Presention @ 6:00 PM Entertainmet @ 7:00 pm Entertainment By: Hypnotist, Rick Buletz Make this your Company's Hoilday Party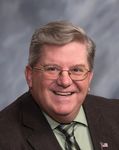 10 BHHBA October 2018 Home Builder Happenings www.blackhillshomebuilders.com Parade of Homes The Fall Parade of Homes was a great sucess. The parade was held on September 29 & 30. There were a lot of beautiful homes in many price ranges for viewing. I want to thank all of the builders who entered homes in the Fall parade this year. It's a lot of work to get a home ready for the parade and we appreciate all of your time and effort. I would also like to thank the 2018 Fall Parade of Homes Sponsors, Knecht Home Center, Builders FirstSoure, and Pete Lien & Sons for their support of this great event!
BINGO was an option again for this parade. If you have a completed bingo card be sure to turn it in for your chance to win a free night stay for two at the Deadwood Gulch. Thank you to our bus sponsor, First American Title. And to BankWest for the being the ticket sponsor. Thank you to all of our members for supporting one of the biggest BHHBA events of the year, and taking advantage of your opportunity to view the great craftsmanship of your local building industry professionals. Jeff Weidenbach 2018 Parade of Homes Committee Chairman Storybook Island Set Decoration The HouseThat Jack Built Please join us on October 19th at 1:00pm to decorate the House That Jack Built at Sto- rybook Island! Get involved with your BHHBA and your community for a great cause and an afternoon of fun! Jeff Weidenbach 2018 Parade of Homes Committee Chair Weidenbach Brothers Construction Thank you to our Sponsors !
www.blackhillshomebuilders.com Home Builder Happenings October 2018 BHHBA 11 Golf Tournament Review The September Social and Golf Tournament were a huge success! Thank you to everyone who came to the Calcutta, to all the teams who played in the tournament and to all of our tournament sponsors! Thank you to our major sponsor Marvin Windows! We couldn't have done it without you. We can't wait for the 2019 Golf Tournament! Sponsored by:
Our associates are committed to giving back within the communities we live and work. We are committed to help with materials, money and manpower to support programs that give back to the communities we serve. A HOUSE IS MADE OF WALLS AND BEAMS A home is built with love and dreams - William Arthur Ward Knecht Home Center is proud to work with homeowners, builders, manufacturers, and architects to design homes that are not only energy efficient but utilize renewable, natural resources; lumber being one of them. Products such as insulation and drywall have elements of recycled materials in the making of the product. We believe strongly that utilizing sustainable, renewable materials is the responsible and right thing to do for future generations to come.
Plan Design • Estimating • Showrooms • Truss Plants • Installed Sales • Millwork Shops Builder References • Project Consultation • Delivery Coordination • Financial Arrangements Quality Building Materials • Knowledgeable Sales Team & Support Staff We Offer Large enough to handle all your building needs with local knowledge and service. Rapid City 320 West Blvd 605-342-4840 Spearfish 310 26th Street 605-642-8836 12 BHHBA October 2018 Home Builder Happenings www.blackhillshomebuilders.com
www.blackhillshomebuilders.com Home Builder Happenings October 2018 BHHBA 13 2019 NAHB International Builders' Show® February 19-21 I Las Vegas REGISTRATION OPENS SEPTEMBER 4
CIC/ BHHBASurplus Auction Review The CIC & BHHBA Surplus Materials Auction was held September 15, at the Fairgrounds. The weather was great and attendance was exceptional this year! We don't have the final tallies in yet, however based on the number of attendees and the successful sale of almost all of the materials that were brought in, it seems the consigners will be pleased. If you didn't participate this year, join us next year. Consigners get an 80-90% return on materials.
Membership Minute Sales Director Postion available Call Cheryl at 605-348-7850 for more info. Wow – the association has been busy and summer blew by way too fast as we flurried into the fall season. Don't worry the excitement isn't over… I'd like to take a minute to remind everyone of all the events still ahead in 2018. Join us on October 10th at the Grand Opening Gala of the new Knecht store in Spearfish! BHHBA will have a table to share the benefits of membership with attendees. September was Triple Spike month and wow did we get new mem- bers! Triple Spike month brought in 21 NEW MEMBERS! The top three recruiters for the month of September running neck to neck were Dean He- drick (1st ), Ross Jones (2nd ) and Curt Cartwright (3rd but certainly not last). Thank you everyone who recruited. Check out page 21 for the tally and jump on board! If you had someone in mind for membership and didn't get the chance to sign them up, there is still time. Our membership drives move into October and the excitement abounds as we continue to search for new members to grow the association. For every builder member recruited in September and October, you will be entered into a drawing for $250 CASH and/or a Benelli Shot- gun! Wouldn't it be exciting and stim- ulatingly thrilling to start out hunting season sporting a new shotgun! Would you like us to cover your 2019 membership dues? Well we are willing to give you that… all you have to do is recruit 5 new builder or associate members this year. If you would like to see where you stand, check out page 21 and join the excite- ment. The recruitment tally started in January and goes through October 31st .
If you are recruiting for any of the drives you will definitely be in the running for the TOP 5 SPIKES awards, which are announced at the December 1st Christmas party at the Lodge at Deadwood. REMEMBER WE ARE HERE TO HELP… If you have someone you'd like to sign up for membership but just don't have the time or the energy, we will help you. Give us your leads and we will reach out for you. The bonus is that you still get the SPIKE POINTS and the EN- TRIES INTO THE DRAWING when your lead signs up! Give us a call at the BHHBA office!
We are your advocates for the build- ing industry, however the success of being heard comes with many voices united as one. It is because of the continued support of our current members and the recruitment of new members that we continue to be the voice of the industry to keep housing affordable for everyone! Have a great October and remember YOU GET OUT OF YOUR MEM- BERSHIP WHAT YOU PUT INTO IT! Cheryl Bettmeng, Executive Director Winsupply of Rapid City Annual Customer Appreciation BBQ Once again, Winsupply hosted a great event. The food was great - steak, burgers and an entire roasted pig! BHHBA staff were there in force and got to speak to several current members as well as several potential members. Attendees were treated to prizes and games.Winsupply appreciates their customers and we appreciate Winsupply. -Thanks Jeff and Leah!
16 BHHBA October 2018 Home Builder Happenings www.blackhillshomebuilders.com 2018 Membership Directory Contact Update Form Please take time to update your information, No later than October 31, 2018. So we can verify that it is correct in our files. Business: Contact: Address: Office Phone: Cell Phone: Fax: E-Mail: Website: Initial No changes, leave as is It's time to update our membership records for 2018. This is your opprtunity to make sure the information we have listed is correct. The information you provide is what will used to update our office records and the 2019 Membership Directory. If you are interested in advertising your business in the 2019 Membership Directory or you have questions, please contact the BHHBA Offfice. REMINDER: Only members in good standing will be included in this printing. Please make sure that your dues are up to date and submit this form to the BHHBA office no later than October 31 2018.
If your business doesn't take the time to verify your information it will be published as is. If you do not choose a category, you may not be listed under specific categories. You may not create your own category. You must choose from the categories listed below. If you have quesions, please call the BHHBA office at 605-348-7850. Please circle up to 2 categories from the list below too be inculded in the 2019 Membership Directory. You may purchase addtional categories for the 2019 Membership Directory at $5 each. FOR WEBSITE ONLY: Please note additional categories you would like listed on the website. Accounting/Bookkeeping Adjusters Advertising Air Quality Testing Appliances Appraisals Architects Asphalt Attorneys Auctioneers Auto Body Automobiles Awnings Banks/Lenders Bathrooms Beds Beverage Distributors Brick/Masonry Builder/Contractor Building Materials Buisness Services/Supplies Cabinetry Carpet Cleaners Celluar Service Chemicals Chimmeny Cleaning Cleaning Coating Compressors Computers Cookware Concrete Concrete Forms Countertops Crane Services Credit Union Curbing Decking Desgin Developers Ditching Doors Drafting Dryvit/Stucco Drywall Duct Cleaning Electrical Supplies Electricians Electronics Emberoidery Engineers Engraving Equipment Sales/Rental Excavating Fencing Financial Services Fire Protection Fireplaces/Mantels Floor Work Flooring Foundation Repair Framing Furniture Garage Doors Generator Repair Geo Thermal Services Glass Goverment Granite Graphic Designer Grill Gutters Handyman Services Health & Wellness Heat Pumps Heating & Cooling Home Decor Home Theatre Hospitality Hot Tubs/Spas/Pools HVAC Insulation Insurance Inspection Services Interior Design Internet/Cable/Phone Investments Iron Kitchen Land Surveyors Landscaping Lawn Care Lighting Locksmith Lodging Log Funiture Log Homes Lumber Machinery Magazines Mailing Marble Marketing Media Metalwork Millwork Mirror Mortgages Movers Mudjacking Municipality Non-Profit Nursery/Greenhouse Outdoor Funiture Paint/Supplies Painters Paving Pest Control Plaster Plumbing Printers Printer Sales & Services Propane Property Managemnet Real Estate Recreation Refrigeration Remodeling Rentals Restraunts Roofing Safety Supplies Sand/Gravel/Rock Schools Sercuity Septic/Sanitation Sheet Metal Siding Signs Social Media Soil Specialty Shop/Boutiques Sprinkler Systems Steel Sunrooms Thermal Imaging Timber Tile Tile Company Tools/Tool Repair Travel Agency Tropihes & Awards Trusses Utilities Wall Systems Waste Disposal/Recycling Water Services Water Proofing Webstite Design Well Services Wind & Solar Energy Window Coverings/ Blinds Windows Woodworking Office use Only: __ MZ/Web __WMS __ME __ File __QB __EV Mail this form to: BHHBA 3121 W. Chicago St Rapid City, SD 57702 Fax to: 605-348-7864 OR Email to: Membership@blackhillshomebuilders.com
www.blackhillshomebuilders.com Home Builder Happenings October 2018 BHHBA 17
18 BHHBA October 2018 Home Builder Happenings www.blackhillshomebuilders.com Hunting for Builders Recruitment Drive For every New Builder Member you recruit from July 1, through October 16, you will have a chance to win a shotgun valued at $500 or $250 cash prize. Two Prizes will be awarded at the October Social. The first place winner gets first pick of prizes. Get a Shotgun just in time for Pheasant Season.
Help Us to Welcome These New Members for August. If you see them around, be sure to say "Hi" or invite them to the next social! BUILDERS Avvampato Design Group Joesph Avvampato Spike: Brian Bennett Nitro Siding Ryan Wegner Spike: Trevor Schmidt Plum Creek Homes Grant Parsons Spike: Ross Jones Concrete Visions Cory Jobgen Spike: Ross Jones Mike Jankord Concrete & Construction Mike Jankord Spike: Dean Hedrick Component Manfacturing Lynn Husman Spike: Ross Jones ASSOCIATE HD Insulation Jamie Denholm Spike: Dean Hedrick Shelfgenie Merlyn Ketelson Spike: Dean Hedrick Black Hills Realty TJ Woltanowicz Spike: Curt Cartwright Capstone Concrete Scott Totten Spike: Ross Jones AFFLIATES Bridger Steel Ron Schuch Spike: Curt Cartwright Sentinel Federal Credit Union Pat Wahl Spike: Lorre Buhlr Winsupply Suzanne King Spike: Jeff Casrud Select Construction April Boomsma Spike: Jeremy Muth BY RECRUITING, INVOLVING, AND RETAINING MEMBERS, SPIKES STRENGTHEN AND BUILD BOTH OUR ASSOCIATION AND THE ENTIRE INDUSTRY. SPIKE credits are earned by recruiting and retaining. NAHB recognizes and rewards your membership development ef- forts with a SPIKE Club awards program. Awards are earned beginning with six credits and at increments of 25, 50, 100 etc. until the All-Time Big SPIKE level is achieved at 1,500 credits. At 50d, 100d, 150d and 250d levels you can choose among several distinctive awards. To achieve SPIKE status, you must earn six credits within two consecutive membership years (November 1 through October 1) to retain SPIKE status, and become a LIFE SPIKE, you must earn a minimum of one SPIKE credit (new or retention) each membership year until you reach a total of 25 credits. For more information on the SPIKE Awards program, log on to www.nahb.org or stop by the BHHBA office for a free brochure.
NAHB SPIKE Rosters typically run at least one month behind, so if you recruited last month, this roster may not yet reflect your current numbers. Royal SPIKES: 150.50 and beyond Curt Cartwright 351.50 Ralph Siemonsma 343.50 Duane Bickett 202.00 Jennifer Landguth 180.00 Bob Leonard 175.00 Ross Jones 165.00 Jim Tolley 162.00 Red SPIKES: 100.50 - 150.00 David Reyelts 135.00 Mutch Usera 110.00 Green SPIKES: 50.50 - 100.00 Darin Howie 98.50 William Morrison 97.50 Rod Cowling 82.00 Al Weidenbach 74.50 Mike Tennyson 70.50 Randy Cariveau 62.00 Dan Staeffler 61.00 Gale Davis 59.00 Life SPIKES: 25.50 - 50.00 Bryan Mehlhaff 48.50 Jeff Lage 48.00 Tyler Tribby 47.50 Jeff Carsrud 45.00 Jeff Weidenbach 44.00 Rick Borden 42.50 Dave Viall 40.50 Daene Boomsma 40.50 Tony Thompson 31.50 Dwight Eich 31.00 Ron Sjodin 29.50 Rick Askvig 28.00 Jeff Mehlhaff 28.50 Jay Mendel 28.00 Blue SPIKES: 6.00 - 25.00 Todd Eliason 20.00 Dick Cuka 19.50 Seth Green 18.00 Dean Hedrick 18.00 Drue Schroeder 18.00 Jerry Berndt 15.00 Brett McManigal 14.50 Russ Johnson 14.00 Ken Kirkeby 12.50 Perry Grosz 12.00 Dean Parsons 11.00 Steve Fenenga 11.00 Bob Gengler 10.00 Rich Palmer 9.50 Tom Lessin 9.00 Brian Bennett 9.00 Robert Sharp 8.50 James Buchholz 8.50 Douglas Jones 8.00 Dan Maguire 7.00 Rod Martin 7.50 Kent Guthrie 7.00 Shane Regelin 7.00 Dan Maguire 7.00 Sam Benne 6.50 Desi Mendel 6.50 Jesse Welbig 6.50 Randy Olivier 6.00 Zach Shull 6.00 BE A CHAMPION OF THE MEMBERSHIP CAUSE: BE A SPIKE!
www.blackhillshomebuilders.com Home Builder Happenings October 2018 BHHBA 19
20 BHHBA October 2018 Home Builder Happenings www.blackhillshomebuilders.com we needYOU to help us expand. 2018 Recruitment Drive 2018 Recruitment Drive Black Hills Home Builders Association www.blackhillshomebuilders.com * (605) 348-7850 January 1 - October 31 @ noon! Recruit5ormore BUILDERorASSOCIATE members and receive next year's Membership free! All membersmustsubmittheirapplicationbefore October31,2018.
2018 Recruit 5 Membership Drive Tally Member 2018 Spikes Curt Cartwright 9 Dean Hedrick 5 Ross Jones 4 Darin Howie 4 Amber Irving 3 Ralph Siemonsma 2 Lorre Buhler 2 The heat is on! June's Builders FirstSource Open House/BHHBA Membership Drive was a lot of fun! Be sure to join us in September in Spearfish! Date TBD. Member 2018 Spikes Daene Boomsma 1 Dave Viall 1 Brian Bennett 1 Jason Hovdenes 1 Jerry Berdnt 1 Drue Schroeder 1 Trevor Schmidt 1 October Membership Drive All Members are Welcome to Attend Knecht Home Center 2905 4th Avenue, Spearfish, SD October 10, 11:00 - 1:00 we needYOU to help us expand. 2018 Recruitment Drive 2018 Recruitment Drive Black Hills Home Builders Association www.blackhillshomebuilders.com * (605) 348-7850 January 1 - October 31 @ noon!
Recruit5ormore BUILDERorASSOCIATE members and receive next year's Membership free! All membersmustsubmittheirapplicationbefore October31,2018.
22 BHHBA October 2018 Home Builder Happenings www.blackhillshomebuilders.com South Dakota Builder Associations Aberdeen HBA Rachel Dix, Executive Vice Pres. 320 S. Main St, Aberdeen, SD 57401 Phone: 605-225-2055 Fax: 605-225-2365 Email: ahba@midconetwork.com www.aberdeenhba.com Black Hills HBA Cheryl Bettmeng, Executive Vice President 3121 W Chicago St., Rapid City, SD 57702 Phone: 605-348-7850 Fax: 605-348-7864 Email: cbettmeng@blackhillshomebuilders.com www.blackhillshomebuilders.com Brookings Regional BA Nancy Ahlers, Executive Vice President PO Box 323, Brookings, SD 57006 Phone: 605-692-5405 Fax: 605-692-5406 Email: brba@brookings.net www.brba@brookings.com Lewis & Clark HBA Julie Oden, Executive Vice President PO Box 582, Yankton, SD 57078 Phone: 605-661-7215 Fax: 605-260-8526 Email: lchomebuilders@iw.net www.lewisandclarkhomebuilders.com Watertown Area HBA Julie Kneelend, Executive Vice President 110 8th Avenue S.E. #2, Watertown, SD57201 Phone: 605-878-3033 Fax: 605-878-3034 Email: wahba.sd@gmail.com www.orgsites.com/sd/wahba HBA of the Sioux Empire Julie Terrell, Executive Vice President 6904 S. Lyncrest Pl., Sioux Falls, SD 57108 Phone: 605-361-8322 Fax: 605-361-8329 Email: info@hbasiouxempire.com www.hbasiouxempire.com Oahe HBA Heather Davidson, Executive Vice President Contact: President Nick Osterkamp PO Box 221, Pierre, SD 57501 Phone: 605-222-5235 Fax: 605-224-0908 oahehomebuilders@gmail.com www.oahehomebuilders.com South Dakota HBA Tony PO Box 1218, Pierre, SD 57501 Phone: 605-224-2761 Fax: 605-224-0820 Email: sdhbvp@sdhomebuilders.com www.sdhomebuilders.com National Association of Home Builders Jerry Howard 1201 15th St NW, Washington D.C., 20005-2800 Phone: 202-266-8200 Fax: 202-266-8400 www.nahb.org RENTAL SALES SERVICE 3030 N. PLAZA DR. • 605-348-6440 Bierschbach.com RENTAL SALES SERVICE 3030 N. PLAZA DR. • 605-348-6440 Bierschbach.com Check us out on Facebook Follow, Like, Share, and Comment on our page.
visit us at www.facebook.com/bhhba.homebuilders.com or scan the QR code to go to our Facebook.
www.blackhillshomebuilders.com Home Builder Happenings October 2018 BHHBA 23 From Floor Plans to Move In Day Let us design a financing plan that takes you from floor plans to move in day. Knowing your loan details are in good hands, you'll be free to focus on choosing the perfect fixtures and finishes. We've helped all kinds of people finance all kinds of homes, and we can't wait to hear about your plans. Darla Jones 311 Omaha St. Rapid City 605-399-4211 JaneneTrammell-Polk 1140 N. Main St. Ste. 10 Spearfish 311 Omaha St. Rapid City 605-399-4220 ApplyToday Allloanssubjecttocreditapproval. Online: www.bankwest-sd.bank In Person: Offices in Rapid City and Spearfish By Phone: (605) 399-2265 or 877-965-2265
24 BHHBA October 2018 Home Builder Happenings www.blackhillshomebuilders.com NAHB MEMBERS! GET YOUR FREE EXPO PASS 130+ IBS Education Sessions: Learn new strategies and hot trends 1,500+ Exhibitors: See construction demos and new products Powerful connections: Meet key business partners at our industry's biggest event REGISTER NOW | buildersshow.com/september AD0919
Mrs. Spragur's Home Builders Care Project Thank you to all of the volunteers who showed up to help with the Pat Spargur care project in Custer. Saturday, September 22nd, 11 people showed up to help scrape and prime the house. Tuesday, September 25 mearly 20 people showed up to help paint and put the final touches on completing the paint job to give Mrs. Spargurs home a new fresh look. The final step of this project is to replace the windows, when the weather permits. Thank you to Sherwin Wil- liams for sponsoring the primer and paint and thank you our members who made it possible to buy new windows, to Builders FirstSource and JeldWen for helping reduce the cost of the windows for the home and to Black Hills Energy for the grant, which helped cover the remaining cost of the windows for the house.Mrs. Spargur was elated to have her checker board door and original house paint restored to a fresh new look! This success would not have been possible without all of our amazing volunteers.
Home Show Wow, it's that time again! Time for the 45th Annual Home Show and we are spilling with excite- ment for all that the 2019 show has to offer. Contracts have been mailed out to last year's vendors. We're elated with joy to announce fees will remain the same as the 2018 levels. It brings us even greater zest to announce the addition of 16 booths in Rushmore Hall, which were added because the 2018 show was sold out! No you do not have to move booths, we have added these booths strategically to make sure you get the same booth you had in 2018, however you must get your contract in by November 8th in order to get the same booth you had in 2018, so move quick - you don't want to lose your prime spot! Stay tuned for some groovy new additions to the 2019 show!
As I said, the 2018 show was sold out and traffic amazing! Vendors were thrilled with the leads and business they received because of their atten- dance at the Show. So, don't miss your chance this year! We will be calling on sponsors soon. Sponsorship is a great and thrilling opportunity to showcase your busi- ness at a low cost. Sponsorships are available in slots starting as low as $500 and as high as $4500. We have a level for every budget so don't miss out! The block booths were a great success and will once again be avail- able for the 2019 show. Block booths are a great way to save money if you are looking for multiple booths and are available to vendors with larger construction equipment in order to give attendees a chance to get up close and personal with products.
The "Do It Yourself" stage will be back again in 2019. Please call the office and let us know if you have a hands-on presentation in mind that would show attendees how your business can help with their projects. Entertainment is also needed for the stage area. If you know a talented in- dividual or group that would like to be a part of our entertainment in between the seminars let us know. Please call the Association office at (605) 348-7850 with any questions. You can also email to events@blackh- illshomebuilders.com.
Here's hoping your October is full of prosperity and triumph! Have a spine-tingling and Ghoulish Halloween! Shane Regelin Visit us at www.blackhillshomebuilders.com A wide variety of DIY Seminars each day. SAVETHE DATE! 2019 Home Show March 29-31, 2019 Rapid City, SD Call 605-348-7850 to book your vendor booths TODAY!! Shane Regelin Heartland Pella 2019 Home Show Chairman
What would you do with more time & money? Imagine the possibilities! To build and grow the business you dream about, you need the time and money to focus on things that are going to move you forward, like innovation, sales and service. You need to work more efficiently, so you can allocate resources more effectively. Your NAHB UPS Savings Program can help you do that. Start saving now. The NAHB Savings Program gives you up to 36% off shipping, you can sign up online at: or Call 1-800-Members (1-800-636-2377) M-F, 8:00 a.m. - 6:00 p.m., ET, to talk to a Member Care Specialist. Get the support you need to make your shipping faster, your logistics better, and your customer experience superb. See how: Save up to 36% on shipping. Open or link your NAHB UPS Savings account to receive discounts and call 1-800-MEMBERS to take advantage of UPS Smart Pickup® service free for one year. UPS Smart Pickup® service uses innovative technology to automatically arrange a pickup only when you have something to ship. Receive enhanced protection.
Minimize financial setbacks with insurance through UPS Capital Insurance Agency, Inc. by protecting shipments from the time they leave your facility until your client receives them. Print and produce a wide variety of marketing materials with professional results. To grow your business you need to promote your business. And you can count on The UPS Store® to help you look good. www.1800member.com/nahb
Permits Permits Permits Permits Est. Value Est. Value Est. Value Est. Value Aug. '18 2018 Total Aug. '17 2017 Total Aug. '18 2018 Total Aug. '17 2017 Total City of Rapid City 19 126 12 186 $4,768,791 $24,083,537 $2,338,957 $35,093,028 Pennington County 5 39 17 78 $1,083,845 $9,500,130 $4,174,455 $18,218,350 Box Elder 0 31 2 44 $0 $4,646,950 $315,000 $5,871,745 Spearfish 11 36 0 67 $2,777,065 $10,441,815 $0 $20,972,948 Deadwood 0 0 0 2 $0 $0 $0 $321,782 Meade County 0 7 0 43 $0 $167,700 $0 $7,749,303 Total 35 239 31 319 $8,629,701 $50,300,152 $6,828,412 $88,227,156 August 2018 Building Permits Pennington County Boom Construction 9515 Emerald Ridge Rd Single Family $295,765 Sabo Gordon 13766 Martin Ranch Trl Single Family $218,400 Kaski Construction 15543 229th St Single Family $161,380 Neslen Construction 8102 Kimberwick Rd Single Family $279,500 Pulis Construction 4967 Landon Dr Single Family $128,800 Spearfish Building Permits Box Elder Building Permits Timberline Builders 725 Industrial Dr Single Family $510,000 Redwater Homes 3770 Beartooth Lp Single Family $275,000 Swift Companies 601 & 603 Christensen Dr Single Family $149,213 Swift Companies 597 & 599 Christensen Dr Single Family $149,213 Myers Construction 215 Evans Ln Single Family $220,000 Redwater Homes 4021 Pintlar Ave Single Family $220,000 Legacy Enterprises 7943 Brooks Ln Single Family $486,000 Queen City Door 7962 Drake Ct Single Family $320,000 Swift Companies 585 & 587 Christensen Dr Single Family $149,213 Swift Companies 589 & 591 Christensen Dr Single Family $149,213 Swift Companies 593 & 595 Christensen Dr Single Family $149,213 Meade County Deadwood There were no Building Permits for the following Cities:
CLICK2START YOUR HOME LOAN ONLINE We make it easy and convenient to shop online for the best loans with the most current rates. Apply online at dacotahbank.com 125 Main Street | (605) 394-9000 3535 Fifth Street | (605) 342-3100 Call. Click. Come in. Wendy Clark, NMLS #764588 wendy.clark@dacotahbank.com Rapid City Building Permits All Around Construction 4606 Lahinch St Single Family $314,876 Houches, Jerry 2710 Jenny Gulch Rd Single Family $263,563 Horizon Homes 129 Cobalt Dr Single Family $195,959 Tigh Foster 210 Giants Dr Single Family $205,036 Elite Custom Homes 2302 Cognac Ct Single Family $211,477 Elite Custom Homes 3035 Conservation Way Single Family $161,582 Nesland Construction 585 Ranchester St Single Family $363,944 Wood Builders 715 Haakon St Single Family $249,254 Jenson/Conway Amy 2711 Skyline Dr Single Family $485,513 Elite Custom Homes 3016 Conservation Way Single Family $176,075 Elite Custom Homes 3137 Conservation Way Single Family $196,438 Boom Construction 1515 Bristol Ct Single Family $303,513 Hult Homes 1112 Alta Vista Dr Single Family $285,765 Nesland Construction 404 Millstone Way Single Family $218,610 Hult Homes 3201 Conservation Way Single Family $344,364 TNT Homes & Construction 1540 Bristol Ct Single Family $245,622 DAZ Construction 612 Haakon St Single Family $183,058 Caekaert Construction 526 Sandra Ln Single Family $167,071 Caekaert Construction 528 Sandra Ln Single Family $197,071 August 2018 Building Permits
October 2, 2018 Membership Meeting 12:00 pm @ BHHBA Office Build PAC Meeting 5:15 pm @ BHHBA Office October 3, 2018 Associates Meeting 12:00 pm @ BHHBA Office Home Show Meeting 1:00 pm @ BHHBA Office October 4, 2018 Budget & Finace Meeting 11:00 am- 1:00pm @ BHHBA Office October 10, 2018 Knecht & BHHBA Membership Drive 11:00 am - 1:00pm @ Knecht's In Spearfish Build PAC - Gold Key Event 4:30 pm @ BHHBA Office October 11, 2018 Budget & Finace Meeting 11:00 am- 1:00pm @ BHHBA Office Pub Crawl Meeting 4:30 pm @ Gills October 16, 2018 Executive Board Meeting 3:00 pm @ BHHBA Office Board Meeting 3:30 pm @ BHHBA Office Elections Social 5:30pm @ Best Western Hotel (Ramkota) October 17, 2018 Work Force Development Meeting 12:00 pm @ BHHBA Office October 18, 2018 Education & Scholarship Meeting 4:00 pm @ BHHBA Office October 19, 2018 Decorate Storybook Island 1:00pm @ Story Book Isalnd OCTOBER 2018 SUNDAY MONDAY TUESDAY WEDNESDAY THURSDAY FRIDAY SATURDAY 1 2 Membership Mtg. 12 PM @ BHHBA Office Build PAC 5:15 PM @ BHHBA 3 Assocaite's Mtg. 12 PM @ BHHBA Office Home Show Mtg. 1 PM @ BHHBA Office 4 Budget & Finance Mtg. 11pm - 1 PM @ BHHBA Office 5 6 7 8 9 10 Knecht Grand Opeing & BHHBA Membership Drive @ 11am - 1 pm in Spearfish Build Pac - Gold Key Event 4:30pm @ Minervas 11 Budget & Finance Mtg. 11pm - 1 PM @ BHHBA Office Pub Crawl Mtg. 4:30 PM @ Gills 12 13 14 15 16 Exec Bd. Mtg. 3 PM @ BHHBA Office Board Mtg. 3:30 Pm @ BHHBA Office Elections Social 5:30 PM @ Best Western Hotel 17 Workforce Development Mtg. 12 PM @ BHHBA Office 18 Educ./Sch. Mtg. 12 PM @ BHHBA Office 19 Decorate Story Book Island @ 1 pm 20 21 22 23 24 New Builder BBQ 5:30 PM @ BHHBA Warehouse 25 26 27 28 29 30 31
November 1 , 2018 State Board - Committee Meetings (Rapid City) 12:00pm @ Rushmore Hotel November 2 , 2018 State Board Banquet (Rapid City) 5:00 pm @ Rushmore Hotel November 6, 2018 Membership Meeting 12:00 pm @ BHHBA Office Build PAC Meeting 5:15 pm @ BHHBA Office November 7, 2018 Associates Meeting 12:00 pm @ BHHBA Office November 15, 2018 Education & Scholarship Meeting 4:00 pm @ BHHBA Office November 20, 2018 Executive Board 3:00 pm @ BHHBA Office Board of Directors 3:30 pm @ BHHBA Office Installation of Officers 5:30 pm @ Rushmore Hotel November 21, 2018 Workforce Development Meeting 12:00 pm @ BHHBA Office November 22 & 23, 2018 Closed forThanksgiving NOVEMBER 2018 SUNDAY MONDAY TUESDAY WEDNESDAY THURSDAY FRIDAY SATURDAY 1 State Board Committee Meetings 2 State Board Annual Banquet 3 4 5 6 Membership Mtg. 12 PM @ BHHBA Office Build PAC 5:15 PM @ BHHBA 7 Assocaite's Mtg. 12 PM @ BHHBA Office 8 2019 Home Show Last Year's Vendor Deadline 9 10 11 12 Closed 13 14 15 Educ./Sch. Mtg. 12 PM @ BHHBA Office 16 Christmas Party Room Block Deadline 17 18 19 20 Exec Bd. Mtg. 3 PM @ BHHBA Office Board Mtg. 3:30 Pm @ BHHBA Office Installation of Officers Social 5:30 PM @ Rushmore Hotel 21 Workforce Development Mtg. 12 PM @ BHHBA Office 22 Closed 23 Closed 24 25 26 27 Christmas Party RSVP Deadline 28 29 30
Presorted Standard U.S. Postage Paid Rapid City, SD Permit #618