HOW TO BE SOCIAL MEDIA SAVVY FOR A BEAUTY LAUNCH
If your browser does not support JavaScript, please read the page content below:
HOW TO BE SOCIAL MEDIA SAVVY FOR A BEAUTY LAUNCH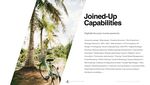 CONTENT STRUCTURE • Introduction • How Social Media has changed the beauty industry • What it means for brands • What's next? • The digital launch process • Q&A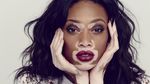 CLIENTS 6 Corbet Place, London, E1 6NH | +449))2036 975 011 | hello@yourfavouritestory.com © 2017 Your Favourite Story All Rights Reserved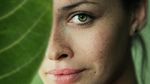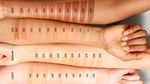 DIGITAL INNOVATION TIMELINE 1876 1st call made with a telephone 1946 Invention of ENIAC, the 1st computer 1990 World Wide Web 1998 2003 2005 2007 2010 2015 2018 1984 AI going bigger SOCIAL MEDIA TIMELINE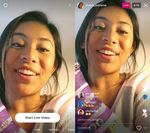 SOCIAL MEDIA TIMELINE 2004 Launch of Facebook 2005 Launch of Youtube 2011 Launch of Twitter 2006 Launch of Snapchat 2012 US online advertising revenue overtakes print advertising Facebook buys Instagram for $1 billion 2013 Youtube reaches over 1 billion monthly users 2014 Online US beauty sales reach $4.3 billion 2015 Facebook reaches 1 billion users 2016 2017 2018 Mobile internet overtakes desktop internet Instagram reaches 1 million active advertisers 2.07 billion are actively using Facebook
Social Media has changed the way the beauty industry interacts with and attracts consumers. It has made it easier for people to express themselves. We moved from traditional advertising to a much more authentic and human approach.
BOUGHT EARNED 1.0 BROADCAST 2.0 CONVERSATION 3.0 CATALYST
Digital world has changed In 2018, Social Media is the key tool to reach consumers and create a strong emotional relationship with them. 2018 is all about creating the conversation and being visual.
Social Media changed the way we communicate, created new opportunities for brands and accelerated the spread of trends.
Beauty brands Social media Conversation Feedback
But brands are realizing they don't control the conversation anymore because that's now down to online influencers.
Who are we talking to? The biggest users of Social Media are the Gen Y aka Millennials (born between 1981 and 1995) and the new Gen Z (born between 1995 and 2014). They want everything to be visual to engage and they are looking for brands that help them to express themselves.
Gen Zers spend up to 11 hours per day on social media.
THE POWER OF SOCIAL MEDIA TODAY
Instagram eye The beauty industry has experienced a radical shift in the past few years and in 2018, everything is created for the Instagram eye. From Glossier's Millennial pink branding to Tarte Cosmetics rainbow-coloured packaging, brands are trying to catch consumers' attention.
Video is the most engaging type of content and Youtube is the reference, with beauty vloggers. In 2017, makeup tutorials accounted for 69% of the views recorded for the top 200 beauty videos. Video is powerful
Since 2015, we have seen a new form of video growing: the Live video, created by Facebook and Instagram. This content allows brands to interact with their consumers in real-time and give them exclusive access to 'behind the scenes'. Live streaming makes beauty brands feel real.
HOT BEAUTY TRENDS ON SOCIAL MEDIA
THE IMPERFECT IS PERFECT.
Consumers don't want to feel forgotten anymore. Everyone deserves a product adapted to their skin. Launched in 2017, the success of Fenty Beauty had a lot to do with its 40 different foundation shades, celebrating diversity.
MAKEUP IS FOR ANYONE
EMBRACE YOUR UNIQUENESS Consumers are looking for authenticity more than ever. Beauty influencers are using social media to redefine what it means to be beautiful and embrace the skin positivity movement.
Social media post by Cara Delevingne that became viral. Arvida Byström is an influencer artist who's showing that beauty has no boundaries.
The genderless movement is taking over the world of beauty with the growing new masculinity. Men are more and more under beauty pressure and they are comparing themselves to the beauty standards in media.
They are looking for beauty advice on digital platforms, social media and brands are trying to help them to gain confidence. POSITIVE MASCULINITY
James Charles is the first boy in Cover Girl. #Menwhomask by Glamglow
There is an increase in consumers who are characterised by their ethical consumption habits, favouring brands that offer vegan, cruelty-free and non-toxic products. ENVIRONMENTALLY SAVVY
Anese uses non-toxic, cruelty-free and vegan ingredients. #becrueltyfree by Lush
A connection is being made between food consumed and having good skin.
Consumers are learning that the positive benefits to their skin can come through nutrition as well as from beauty products. EATING BEAUTY
Raw Complexions sells skin balance beauty food to improve skin conditions. Panacea Urban Apothecary is a beauty brand promoting the health benefits of fruits and vegetables.
WELLNESS IS THE NEW BEAUTY
Beauty brands are taping into the huge fitness movement on Social Media to offer consumers products to look good in and out of the gym. Some brands, such as Tarte, are partnering with 'fitfluencers' to push the concept that 'sporty is the new sexy'. FITFLUENCERS
Mio offers natural skincare products for pre and post workout.
Tarte Cosmetics launched their athleisure line, partnering with fitness influencers.
WHAT IT MEANS FOR BRANDS ON SOCIAL MEDIA
1. BE INSTA-WORTHY Think Insta-worthy packaging or image. Think with the Instagram eye to inspire and engage consumers.
2. A UNIQUE TONE OF VOICE Be close to the consumer: create a dialogue and make it real. Use your own words to build a community around your brand.
3. REAL PEOPLE Social influencers are now more powerful than celebrities. They are more genuine and create authentic content for beauty brands.
4.
UGC Engage your community by letting them be part of the brand. User-generated- content increases the love around a brand and reinforces the community.
5. GIVE CONSUMERS A VOICE Going further than UGC, crowdsourced beauty is becoming big. Brands should start collaborating with their audience to offer them the best products.
AWARENESS OPINION CONSIDERATION PREFERENCE PURCHASE COMMUNITY
Interactive experiences in stores. Phygital spaces are growing to provide the best customized experiences for consumers. Using facial or voice recognition, retail stores will be more and more able to enhance people's experience and increase their desire to purchase.
Hyper personalization through tech is the future of the beauty industry
Neutrogena Skinscanner Benefit AR app Sephora AR app
THE DIGITAL LAUNCH PROCESS
THE DIGITAL LAUNCH PROCESS
THE DIGITAL LAUNCH PROCESS
WANT MORE? EMAIL ME.
SEAN@YOURFAVOURITESTORY.COM
THANK YOU. ANY QUESTIONS?