"I Would Like Four Kids -If We Stay Alive" - Women's Access to Health Care in Afghanistan - Human Rights ...
Page content transcription
If your browser does not render page correctly, please read the page content below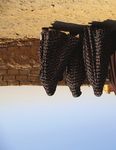 H U M A N     "I Would Like Four Kids
R I G H T S
W A T C H
               —If We Stay Alive"
               Women's Access to Health Care in Afghanistan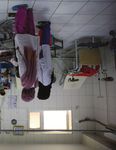 Copyright © 2021 Human Rights Watch
All rights reserved.
Printed in the United States of America
ISBN: 978-1-62313-903-2
Cover design by Rafael Jimenez

Human Rights Watch defends the rights of people worldwide. We scrupulously investigate
abuses, expose the facts widely, and pressure those with power to respect rights and
secure justice. Human Rights Watch is an independent, international organization that
works as part of a vibrant movement to uphold human dignity and advance the cause of
human rights for all.

Human Rights Watch is an international organization with staff in more than 40 countries,
and offices in Amsterdam, Beirut, Berlin, Brussels, Chicago, Geneva, Goma, Johannesburg,
London, Los Angeles, Moscow, Nairobi, New York, Paris, San Francisco, Sydney, Tokyo,
Toronto, Tunis, Washington DC, and Zurich.

For more information, please visit our website: http://www.hrw.org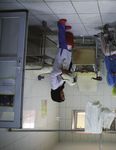 MAY 2021                                                               ISBN: 978-1-62313-903-2

               "I Would Like Four Kids—If We Stay Alive"
                  Women's Access to Health Care in Afghanistan

Summary                                                                                     2

Recommendations                                                                            12
   To the Afghan Government                                                                12
   To the Taliban                                                                          12
   To International Donors, including the US, EU, UK, and Canada                           13
   To the United Nations Assistance Mission to Afghanistan                                 13

Methodology                                                                                16

I. Falling Donor Support for Health                                                        17

II. Incomplete System: Women's Limited Access to Health Care                               21
   Barriers to Women and Girls Accessing Health Care                                       26
       Impact of Insecurity                                                                26
       Cost of Care                                                                        30
       Poor Quality Care and Difficult Conditions for Health Workers                       33
       Family Pressures, Gender Inequity, and Lack of Autonomy for Women                   34
   Gaps in Available Healthcare Services for Women and Girls                               35
      Lack of Information and Public Awareness about Sexual and Reproductive Health        35
       Unmet Need for and Low Use of Modern Contraception                                  38
       Low Rates of Accessing Pre- and Postnatal Care                                      41
       Lack of Preventive and Specialty Care                                               43

III. Impact on Health Sector of Increased Violence or Taliban Control                      46

Acknowledgments                                                                            49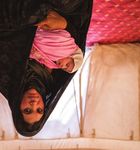 SUMMARY

"I Would Like Four Kids
 —If We Stay Alive"
 Women's Access to Health Care in Afghanistan

 Over the past two decades, Afghanistan has depended on
 international donor support to fund essential services like health
 care. But this donor support has been falling for years and will likely
 to continue do so—perhaps precipitously—following the
 announcement by United States President Joe Biden that the US will
 withdraw all US forces from Afghanistan by September 11, 2021. This
 decline in funding has already had a harmful—and life-threatening—
 impact on the lives of many Afghan women and girls, as it affects
 access to, and quality of, health care.

 2                                                   "I WOULD LIKE FOUR KIDS—IF WE STAY ALIVE"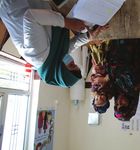 In the years after the US-led military invasion and the     experiences seeking and receiving health care, 18
defeat of the Taliban government in late 2001, the          people working in healthcare delivery, 4 donor
Afghan government and international donors gave             entities, and additional experts including international
priority to developing an effective health system,          and nongovernmental organizations (NGOs).
including extending access to basic health care to all
                                                            What emerged is a picture of a system that is
parts of the country. The effort led to important
                                                            increasingly unaffordable to the estimated 61 to 72
achievements, including significant declines in
                                                            percent of Afghan women who live in poverty, and one
maternal mortality, and increases in provision of
                                                            in which women often have more children than they
prenatal care, use of modern contraception, and
                                                            want because of lack of access to modern contra-
attended births.
                                                            ception; face risky pregnancies because of lack of
But even with two decades of effort and the                 care; and undergo procedures that could be done
expenditure of hundreds of millions of dollars, delivery    more safely with access to and capacity to use more
of health services for women remains far below              modern techniques.
international standards, and the progress that has
                                                            This is a critical moment in Afghanistan. In addition to
been achieved is being eroded in important ways.
                                                            the announced US withdrawal, other member
Currently, women and girls struggle to access even the      countries of NATO also plan to withdraw their forces in
most basic information about health and family              a manner coordinated with the US. While the US
planning. There is an unmet need for modern forms of        withdrawal does not require any conditions to be met,
contraception; prenatal and postnatal care is often         some international donors have increasingly sought to
unavailable; specialty care, such as modern cancer          make provision of development assistance conditional
and fertility treatment, is largely nonexistent; routine    based on factors that include respect for human rights
preventative care such as pap smears and                    and women's rights specifically. People interviewed by
mammograms are almost unheard of; and a large               Human Rights Watch expressed fears that the Taliban
proportion of births are still unattended by a profes-      would obtain increasing control over the lives of
sional.                                                     Afghans or that the already-high level of violence in
                                                            the country would escalate.
Health facilities often lack sufficient staffing and
essential supplies and equipment. Afghanistan has           Both scenarios—growing Taliban control and rising
4.6 medical doctors, nurses, and midwives per 10,000        levels of violence—have implications for donor
people, far below the threshold for critical shortage of    support to Afghanistan, including for women's health.
23 healthcare professionals per 10,000 people as            Donors and organizations delivering services
defined by the World Health Organization. Women             described being locked in a waiting game, with donors
often struggle to access care due to costs, including       unwilling to make firm commitments, and hedging on
for transportation to a health facility, and for            whether they will be able to fulfill existing
medications and supplies for which patients are             commitments until there is greater clarity on the
obliged to pay.                                             political and security situation. This uncertainty
                                                            reflects the major challenges that already exist in
When they can obtain care, it is often of poor quality.
                                                            delivering services in Afghanistan.
Distance remains a problem for a significant
proportion of the population; almost 10 percent of          It is crucial that donors prioritize meeting the urgent
people cannot reach a health facility within 2 hours        needs of Afghans—including those of women and girls
and 43 percent must travel more than half an hour.          for health care. Donors and NGOs have learned many
Lack of access to adequate care drives Afghans to           hard but valuable lessons about delivering services
spend US$285 million a year on medical tourism,             amidst deep insecurity and in areas under Taliban
mostly to Pakistan and India, draining funds from the       control. The US and other troop-deploying countries in
health sector. Progress on some key indicators, such        Afghanistan should assess the need for aid and their
as accessing prenatal care and skilled birth                commitment to providing it separately from the
attendance, is now stagnating, or even reversing.           decision to withdraw their forces. They should fully
Corruption at all levels threatens the delivery of health   appreciate the depth and urgency of the needs in
services and demands for bribes drive people away           Afghanistan, and not use political and security
from seeking care.                                          developments to justify disengaging when the need
                                                            for international assistance is greater than ever.
Human Rights Watch visited health facilities in Kabul,
the capital, and interviewed 34 women about their

HUMAN RIGHTS WATCH | MAY 2021                                                                                     3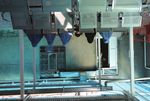 All photographs
                                © 2020 Lynzy Billing
                                Midwives care for a mother who has just given
                                birth at Dasht-e-Barchi hospital in Kabul,
                                Afghanistan in October 2020.

HUMAN RIGHTS WATCH | MAY 2021                                                   5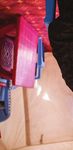 A midwife talks with a patient about family
                                planning options at Kahdistan clinic.

                                A midwife discusses family planning with a patient at
                                Kahdistan clinic in Herat province, Afghanistan in October
                                2020. The health workers at Kahdistan clinic teach reproductive
                                health and family planning methods using picture books as
                                most of their patients cannot read. Each patient receives a book
                                that is marked with their contraception instructions.

                                A midwife sees her first patient of the day at Kahdistan
                                clinic in Herat province, Afghanistan in October 2020. The
                                clinic previously offered pregnant women ready-to-use
                                therapeutic food, but a limited supply this year caused by
                                funding gaps means that now only the most severely
                                malnourished pregnant women receive this assistance.

HUMAN RIGHTS WATCH | MAY 2021                                                                7
Women wait at the Shahrak-e-Sabz internally displaced
person camp in Herat for transportation to Kahdistan health
clinic run by MSF, October 2020. Kahdistan health clinic
was established in 2018 as a maternal clinic but now
welcomes all patients, providing basic health care,
including vaccinations.
10   "I WOULD LIKE FOUR KIDS—IF WE STAY ALIVE"
A board tracking provision of services at a maternity
                                                ward at Mirwais Hospital, in Kandahar, Afghanistan,
                                                in February 2020.

                                                A patient waiting to receive chemotherapy on the
                                                women's cancer ward at the Jamhuriat Hospital in Kabul,
                                                Afghanistan in May 2019.

A psychiatrist meets with a female patient on
the mental health ward in Herat Regional
Hospital in Herat, Afghanistan in April 2021.

HUMAN RIGHTS WATCH | MAY 2021                                                                             11
RECOMMENDATIONS
TO THE AFGHAN GOVERNMENT
•    Continue prioritizing support and reform of the health system and include a strong focus on
     women's health.

•    Increase monitoring and strengthen accountability measures, such as complaint mechanisms to
     reduce and end corruption in the health sector.

•    Develop and implement a plan to provide comprehensive sexuality education to all Afghans,
     including women and girls, and people who do not attend formal education.

•    Expand access to psychosocial support and mental health services, including a focus on
     providing these services, in a gender-sensitive manner, to women and girls.

•    End the requirement that a husband must consent to his wife accessing contraception.

•    Track the provision of health services in provinces and districts, including: the number of health
     facilities closed, the reasons for closure, the number of health facilities operating, the number
     and gender of staff in different roles present in those facilities, the number and gender of
     patients seen in those facilities, and services provided, and regularly publish this data.

TO THE TALIBAN
•    Support provision of health services and reform of the health system and respect the right of
     everyone, including all women and girls, to have full access to all health services.

•    Permit and facilitate education for girls and women to ensure literacy about family planning and
     health, and support training future female health workers.

•    Do not threaten, attack, or extort resources from health workers or facilities.

•    Permit comprehensive sexuality education and full access to modern contraception.

12                                                                         "I WOULD LIKE FOUR KIDS—IF WE STAY ALIVE"
TO INTERNATIONAL DONORS, INCLUDING THE US, EU, UK, AND CANADA
•   Sustain or increase support to the Afghan health system, particularly women's health care, and
    continue this support regardless of political or security developments.

•   Commit to using innovative approaches to deliver health services in insecure areas, using
    lessons learned from Afghanistan and elsewhere.

•   Monitor provision of health care closely, using third-party monitors, to guard against corruption
    and other barriers, and ensure quality of services and that the services are reaching patients.

•   Consider supporting preventive and specialist health services, including those most needed by
    women and girls, and make decisions about funding priorities and program design in full consul-
    tation with Afghan healthcare experts.

TO THE UNITED NATIONS ASSISTANCE MISSION TO AFGHANISTAN
•   Track and report on the availability of essential services such as health care including indicators
    such as the proportion of female staff and patients, and number of maternal and infant deaths,
    in at least a sample of the country.

HUMAN RIGHTS WATCH | MAY 2021                                                                             13
Zarmina, 25, holds her 15-day-old daughter,
Bushra, in October 2020. She has lived in
Shahrak-e-Sabz camp for two years after her family
was driven out of Ghor province by fighting
between government forces and the Taliban.

14                                                   "I WOULD LIKE FOUR KIDS—IF WE STAY ALIVE"
HUMAN RIGHTS WATCH | MAY 2021   15
Methodology

Human Rights Watch conducted research for this report in March and April 2021. The
research included 56 in-person interviews in Afghanistan plus 7 additional interviews with
experts via video conferencing. 34 interviews were with Afghan women about their
experiences of seeking and receiving health care. 18 were with Afghans working in the
health sector, ranging from the minister of public health to a hospital cleaner, and
including doctors and people working in management, midwifery, nursing, and
physiotherapy, most of whom we were able to interview during visits to health facilities.
The rest were with donor agency officials and with other experts on the health sector or
women's rights in Afghanistan.

Interviews with women about their experience accessing health care and with healthcare
workers were mostly conducted in Dari through interpretation. Interviews with experts were
in a mix of Dari and English. Interviewees were advised of the purpose of the interview and
how the information would be used and gave informed consent. They were not provided
any compensation. Women interviewed about their experiences were interviewed
individually. Several interviews with health workers were with more than one person at a
time. Interviews with experts were often with multiple people from the same organization.

Names of some women interviewed about their health histories were replaced with
pseudonyms at their request to protect their privacy. Some health workers also requested
that their name be withheld. When quoting health workers speaking critically of facilities
in which they worked we have withheld their names to avoid possible retaliation. For
security reasons we have also withheld the names of people speaking critically of
the Taliban.

The exchange rate at the time of the research was US$1 = 77 Afghanis (Afs); we have used
this rate for conversions in the text.

"I WOULD LIKE FOUR KIDS—IF WE STAY ALIVE"    16
I. Falling Donor Support for Health

Donor funding for Afghanistan is declining across the board. Resources for the health
sector are falling at a time when there is a huge need to expand and reform related services.

In 2013, for example, member countries of the Organisation for Economic Co-operation and
Development's (OECD) Development Assistance Committee (DAC) contributed US$141
million to health and population assistance in Afghanistan. 1 In 2019, the latest year for
which figures are available, that figure was $105 million—a drop of some $36 million, or 26
percent of total funding.

"Success is not possible without international support, but we have problems with
sustainability," said Afghan Acting Minister of Public Health Wahid Majrooh. "We have a
lack of resources to sustain progress now, let alone to improve the system…. The areas
they are supporting is declining and the amount they are providing is declining. Health is
still on the agenda, but we are being pushed toward self-sufficiency." 2

But the Afghan government has little ability to move toward self-sufficiency in the short
term. Over 75 percent of its budget comes from international donors—in particular the
United States, European Union institutions, Germany and the United Kingdom. 3 In 2020,
the country's sustainable domestic revenues fell 2.8 percent compared to 2019, due in
large part to the economic downturn resulting from the Covid-19 pandemic. 4

1 Organisation for Economic Co-operation and Development (OECD), Geographical Distribution of Financial Flows to

Developing Countries 2021: Disbursements, Commitments, Country Indicators (Paris: OECD Publishing 2021)
https://read.oecd-ilibrary.org/development/geographical-distribution-of-financial-flows-to-developing-countries-
2021_a50961e5-en-fr#page217 (accessed April 7, 2021), p. 217.
2 Human Rights Watch interview with Wahid Majrooh,   acting minister of public health, Kabul, March 28, 2021.
3 World Bank, "AFGHANISTAN: Public Expenditure Update," July 28, 2019,

http://documents1.worldbank.org/curated/en/696491564082281122/pdf/Afghanistan-Public-Expenditure-Update.pdf
(accessed April 7, 2021); OECD DAC, "Top Ten Donors of Gross ODA for Afghanistan, 2018-2019 average, USD million,"
https://public.tableau.com/views/OECDDACAidataglancebyrecipient_new/Recipients?:embed=y&:display_count=yes&:sho
wTabs=y&:toolbar=no?&:showVizHome=no (accessed April 14, 2021).
4 Special Inspector General for Afghanistan Reconstruction (SIGAR), Quarterly Report to Congress, January 30, 2021,

https://www.sigar.mil/pdf/quarterlyreports/2021-01-30qr-section2-economic.pdf#page=16 (accessed April 7, 2021), p. 131.

                                                             17                       HUMAN RIGHTS WATCH | MAY 2021
It is difficult to compile exact total figures on donor assistance as not all figures are public
or comparable, and pledges may differ from disbursements. But it is clear that both
funding to Afghanistan overall and funding to the health sector specifically have been in
decline and continue to be. As donor funding to the health sector falls, already-inadequate
services are further deteriorating, and this problem is likely to worsen. 5

At a November 2020 conference in Geneva, Switzerland, one of periodic donor conferences
for Afghanistan, donors pledged about $2 billion less for the period from 2021-2024 than
they had for 2016-2020, a reduction of up to 20 percent. 6 This came at a time when the
United Nations Development Programme (UNDP) had calculated that, due to the impact of
the Covid-19 pandemic, Afghanistan would need an increase of 30 percent in international
aid "to maintain the level of government expenditure initially planned in the IMF
[International Monetary Fund] projections." 7

Aid has been falling for years. Overall development assistance to Afghanistan according to
OECD DAC was $6,862 million in 2013, and $4,053 million in 2019. 8 The US, an OECD DAC
member, provided a total of $16,748 million in assistance in Afghanistan in FY 2010,
versus $3,120 million in FY 2021. 9 Donors in Kabul confirmed that support is declining,

5 There were two significant developments regarding funding as Human Rights Watch prepared this report. On April 21, 2021,

the US government announced that it was seeking authorization from Congress for another $300 million in aid to
Afghanistan. Reuters, "U.S. working to add $300 million in civilian aid to Afghanistan -Blinken," April 21, 2021,
https://www.reuters.com/world/middle-east/us-working-add-300-million-civilian-aid-afghanistan-blinken-2021-04-21/
(accessed April 22, 2021). The UK, another major donor to Afghanistan, in November 2020 reduced its annual foreign aid
budget by £5 billion and on April 21, 2021 the foreign secretary outlined the allocation of the cuts. Anne Gulland, Sarah
Newey, and Danielle Sheridan, "Aid cuts a 'tragic blow' to the world's poorest as government reveals spending plan," Daily
Telegraph, April 21, 2021, https://www.telegraph.co.uk/global-health/climate-and-people/aid-cuts-tragic-blow-worlds-
poorest-government-reveals-spending/ (accessed April 22, 2021). The statement provided little detail on which countries
would lose funding, but members of the UK government told Human Rights Watch they expect Afghanistan to be affected.
6 SIGAR, "Support for Gender Equality: Lessons from the U.S. Experience in Afghanistan," February 2021,

https://www.sigar.mil/pdf/lessonslearned/SIGAR-21-18-LL.pdf (accessed April 7, 2021), p. 131; Thomas Ruttig, "Janus-Faced
Pledges: A review of the 2020 Geneva donor conference on Afghanistan," Afghanistan Analysts Network, November 30,
2020, https://www.afghanistan-analysts.org/en/reports/international-engagement/janus-faced-pledges-a-review-of-the-
2020-geneva-donor-conference-on-afghanistan/ (accessed April 7, 2021). See also "Donor Countries Pledged Billions in Aid
to Afghanistan in Geneva Conference," Reportedly, November 25, 2020, https://reporterly.net/latest-stories/donor-
countries-pledged-billions-in-aid-to-afghanistan-in-geneva-conference/ (accessed April 7, 2021).
7 "Country Note IV - Fiscal Options in Response to Coronavirus Crisis," UNDP Afghanistan,

https://www.af.undp.org/content/afghanistan/en/home/library/knowledge-products/CountryNoteIV.html (accessed April 7,
2021).
8 OECD DAC, "Geographic Distribution of Financial Flows to Developing Countries 2021," 2021, https://read.oecd-

ilibrary.org/development/geographical-distribution-of-financial-flows-to-developing-countries-2021_a50961e5-en-
fr#page217 (accessed April 15, 2021), p. 217. These are nominal values, not adjusted for inflation.
9 SIGAR, "Quarterly Report to the United States Congress," January 30, 2021,

https://www.sigar.mil/pdf/quarterlyreports/2021-01-30qr.pdf (accessed April 7, 2021).

"I WOULD LIKE FOUR KIDS—IF WE STAY ALIVE"                   18
saying that while a few donors, such as the EU, have pledged to maintain their prior
funding level, others are cutting their funds significantly. No major donors are significantly
increasing their aid to Afghanistan.

In 2019, the World Bank reported that Afghanistan spent $8 per person per year on health,
with on-budget health expenditure representing about 1.5 percent of Gross Domestic
Product (GDP). 10 This contrasts with global benchmarks recommending that countries
should spend amounts ranging from over 5 percent of GDP and up to 6 to 7 percent of GDP
on health. 11

Falling aid is having real consequences. Although statistics are not available, interviewees
working in the health sectors said that within the Ministry of Public Health, including
health facilities, the number of technical advisors, funded by donors and responsible for
helping to drive reforms, has shrunk significantly, leaving many reforms stalled. 12

The director of a government hospital providing maternal health services said it previously
provided medications and supplies to patients for free, but this ended about three years
ago due to decreases in the hospital's annual budget over the last seven years, totaling
about a 30 percent decline. It is now in a worse position, as international aid for the
hospital ended several months ago and the budget for the current fiscal year has been cut
by at least 15 percent. When Human Rights Watch visited in early April 2021, the staff had
not yet been paid their salaries for over three months, and hospital midwives said they
were told their salaries might be cut from the current 13,000 Afs ($169) to 7,500 Afs a
month ($97). 13 "I feel bad for myself that I am a midwife," one said. "I regret this choice." 14

10 World Bank, "AFGHANISTAN: Public Expenditure Update," p. 15.
11 "A target for UHC: How much should governments spend on health?" London School of Hygiene & Tropical Medicine

Resilient and Responsive Health Systems blog post, May 2017, https://resyst.lshtm.ac.uk/resources/a-target-for-uhc-how-
much-should-governments-spend-on-health (accessed April 7, 2021). The World Bank, however, discusses some reasons
that these benchmarks may not be helpful in Afghanistan, including the high levels of off-budget support that have been
present in the country, including in the health sector. The World Bank, "AFGHANISTAN: Public Expenditure Update, pp. 15-16.
The World Bank also notes that government per capita expenditure on health has been gradually rising, while per capita
expenditure on education has been falling. Ibid., p. 13.
12 Human Right Watch interview with official working on sexual and reproductive health services, Ministry of Public Health,

Kabul, March 27, 2021; Human Rights Watch interview with director of government hospital, Kabul, April 3, 2021.
13 Human Rights Watch interview with hospital director, Kabul, April 3, 2021; Human Rights Watch interview with government

hospital midwives, Kabul, April 3, 2021; Human Rights Watch interview with government hospital midwife, Kabul, April 1,
2021.
14 Human Rights Watch interview with government hospital midwife, Kabul, April 3, 2021.

                                                             19                        HUMAN RIGHTS WATCH | MAY 2021
Most international support to Afghanistan's health sector flows through a pooled fund, the
Afghanistan Reconstruction Trust Fund, administered by the World Bank. Sehatmandi, a
project that the bank administers and the Health Ministry implements, supports the
provision of health care through two frameworks, the Basic Package of Health Services and
the Essential Package of Hospital Services. 15 The program, with a budget of $600 million,
is set to run until June 30, 2022 (having begun in 2018), and is implemented primarily
through contracts with national and international NGOs. 16 Sehatmandi results indicators,
which are targets and are used to measure the efficacy of the project, include
"Contraceptive Prevalence Rate (modern methods)" and "Births attended by skilled
health personnel." 17

15 "Afghanistan Sehatmandi Project," World Bank, accessed April 7, 2021, https://projects.worldbank.org/en/projects-

operations/project-detail/P160615.
16 Ibid.
17 Ibid.

"I WOULD LIKE FOUR KIDS—IF WE STAY ALIVE"                  20
II. Incomplete System: Women's Limited Access
                              to Health Care

            "I would like four children—if we stay alive in Afghanistan."
            —Massouma, age 27, nine months pregnant with her second child.

Every day, millions of women in Afghanistan go without health care and information about
their health that most of the rest of the world takes for granted. The life expectancy at birth
of Afghan women is 66 years 18—providing better health care would allow many Afghan
women to lead longer and healthier lives. Delivery of health services for women and girls
remains far below international standards, and progress on some key indicators is
stagnating or reversing.

Women's right to equal access to health care services is a critical element of the right to
health guaranteed under international law. The International Covenant on Economic,
Social and Cultural Rights provides equal rights to the "highest attainable standard of
physical and mental health." 19 The Convention on the Elimination of All Forms of
Discrimination against Women guarantees this right to all women and girls, including
those living in rural areas. 20 The United Nations Committee on Economic, Social and
Cultural Rights, in its general comment on the right to health, has stated that:

            The realization of women's right to health requires the removal of all
            barriers interfering with access to health services, education and
            information, including in the area of sexual and reproductive health. It is
            also important to undertake preventive, promotive and remedial action to

18 "Life expectancy at birth, female (years) – Afghanistan," World Bank,
                                                                   (accessed April 7, 2021),
https://data.worldbank.org/indicator/SP.DYN.LE00.FE.IN?locations=AF.
19   International Covenant on Economic, Social and Cultural Rights (ICESCR), adopted December 16, 1966, G.A. Res. 2200A
(XXI), 21 U.N. GAOR Supp. (No. 16) at 49, U.N. Doc. A/6316 (1966), 993 U.N.T.S. 3, entered into force January 3, 1976, ratified
by Afghanistan on January 24, 1983, arts. 3 and 12.
20 Convention on the Elimination of All Forms of Discrimination against Women (CEDAW),     G.A. Res. 34/180, U.N. Doc.
A/34/46, entered into force September 3, 1981, ratified by Afghanistan on March 5, 2003, arts. 12 and 14.

                                                              21                         HUMAN RIGHTS WATCH | MAY 2021
shield women from the impact of harmful traditional cultural practices and
            norms that deny them their full reproductive rights. 21

Afghanistan has 4.6 medical doctors, nurses, and midwives per 10,000 people, far below
the threshold for critical shortage of 23 healthcare professionals per 10,000 people set out
by the World Health Organization. 22 Distance from health facilities remains a problem for a
significant proportion of the population; almost 10 percent of people cannot reach a health
facility within 2 hours and 43 percent must travel more than a half-hour. 23 Lack of access to
adequate care drives Afghans to spend $285 million a year on medical tourism, mostly in
Pakistan and India, draining funds from the sector. 24

The maternal mortality rate declined from 1,200 per 100,000 births in 2002 to 638 in 2017,
an impressive improvement mainly attributable to advances in the delivery of basic health
services including skilled attendance of deliveries. 25 However, 638 deaths per 100,000
births still puts Afghanistan in a category the United Nations International Children's
Emergency Fund (UNICEF) calls "very high." 26 Afghanistan is the only country in Asia in this
category. 27 UNICEF estimated there were 7,700 maternal deaths in Afghanistan in 2017. 28

21   UN Committee on Economic, Social and Cultural Rights (CESCR), General Comment No. 14, The Right to the Highest
Attainable Standard of Health, U.N. Doc. E/C.12/2000/4 (2000), para. 21.
22 Najibullah Safi, et al., "Addressing health workforce shortages and maldistribution in Afghanistan," Eastern

Mediterranean Health Journal, vol. 24, no. 9 (2018), https://www.emro.who.int/emhj-volume-24-2018/volume-24-issue-
9/addressing-health-workforce-shortages-and-maldistribution-in-afghanistan.html. The World Health Organization has taken
note of some experts subsequently endorsing a new benchmark of 35 healthcare workers per 10,000 people. World Health
Organization (WHO) and Global Health Workforce Alliance, "What are the latest statistics on health workforce availability?"
undated, https://www.who.int/workforcealliance/media/qa/05/en/ (accessed April 14, 2021).
23 KIT Royal Tropical Institute, "Afghanistan Health Survey 2018," April 2019, https://www.kit.nl/wp-

content/uploads/2019/07/AHS-2018-report-FINAL-15-4-2019.pdf, (accessed April 8, 2021), p. 6.
24 SIGAR, "SIGAR 17-22 Audit Report: Afghanistan's Health Care Sector USAID's Use of Unreliable Data Presents Challenges in

Assessing Program Performance and the Extent of Progress," January 2017, https://www.sigar.mil/pdf/audits/SIGAR-17-22-
AR.pdf (accessed April 8, 2021).
25 SIGAR, "Support for Gender Equality: Lessons from the U.S. Experience in Afghanistan," p. 51-52. The maternal mortality

rate has been contested in Afghanistan; a 2021 report by SIGAR suggested that a 2010 survey that purported to show an 80
percent drop in maternal mortality since 2002 may have had the unintended consequences of diverting resources away from
maternal health.
26 "Maternal Mortality," United Nations International Children's Emergency Fund (UNICEF), accessed April 7, 2021,

https://data.unicef.org/topic/maternal-health/maternal-mortality/.
27 Ibid.
28 Ibid.

"I WOULD LIKE FOUR KIDS—IF WE STAY ALIVE"                    22
By contrast, the United Nations documented 3,438 civilian deaths due to military attacks
the same year. 29

The 2018 Health Survey found 59 percent of deliveries were with skilled attendance, and
found that this figure, like the one for prenatal care, had stalled or slightly reversed,
particularly among women in deepest poverty. 30 The experience of Muraweet, now 40, and
married at age 10, is typical. She had no prenatal care during the first seven of her nine
pregnancies, because she could not afford transportation, and she gave birth to the first
seven children at home, unattended. 31

This report does not examine children's access to health care, but it is worth noting that
Afghanistan's rate of infant mortality, while also significantly improved since 2001,
remains 47 per 1,000 live births, high above the global rate of 28. 32 Most health facilities in
Afghanistan have little if any capacity to provide emergency care to newborns. One
hospital visited by Human Rights Watch had ten incubators, but five were broken and the
hospital was not able to repair them. "We lose a lot of babies—in one week usually two or
three," a midwife at another government hospital said. "Mostly kids [who do not survive]
are premature, and we don't have facilities to treat them so the baby will be alive for a
few minutes." 33

Many of those seeking women's health care, including maternal health care, are girls. One
factor contributing to Afghanistan's high rate of maternal mortality is the prevalence of
child marriage. 35 percent of girls in Afghanistan marry before age 18, and 9 percent before
age 15. 34 Many of the women interviewed for this report had married as children; among
them the youngest age of marriage was 10. Afghan law sets the minimum age of marriage
at 18 for men and 16 for girls, which violates international human rights law prohibitions

29 United Nations Assistance Mission in Afghanistan (UNAMA) and United Nations Human Rights Office of the High

Commissioner (OHCHR), "Afghanistan Protection of Civilians in Armed Conflict 2017," February 2018,
https://unama.unmissions.org/sites/default/files/15_february_2018_-_afghanistan_civilian_casualties_in_2017_-
_un_report_english_0.pdf (accessed April 7, 2021), p. 1.
30 KIT Royal Tropical Institute, "Afghanistan Health Survey 2018," pp. 7-8.

31 Human Rights Watch interview with Muraweet, Kabul, April 2, 2021.
32 "Mortality rate, infant (per 1000 live births)," World Bank, accessed April 8, 2021,

https://data.worldbank.org/indicator/SP.DYN.IMRT.IN.
33 Human Rights Watch interview with government hospital midwife, Kabul, April 3, 2021.

34 "The State of the World's Children 2019 Statistical Tables," UNICEF, accessed April 7, 2021,

https://data.unicef.org/resources/dataset/sowc-2019-statistical-tables/.

                                                               23                         HUMAN RIGHTS WATCH | MAY 2021
on discrimination based on gender, and permits girls to marry at age 15 with permission
from their father or a court. 35 Child marriage is associated with early and closely spaced
pregnancies, which can have serious health consequences, including the risk of death, for
pregnant girls and their babies. In 2017, the government launched a national action plan to
end child marriage, but little progress has been made on implementing this plan. 36

Through interviews with women about the experiences of seeking and receiving health
care, and with health workers and experts, Human Rights Watch documented major
barriers to women accessing services, even in the capital, Kabul, where most of the best
quality services in the country are concentrated.

Women and girls outside of Kabul face greater barriers and scarcity of services, and in rural
areas the situation is even more dire. 37 In 2014, the World Health Organization reported
that Afghanistan had only 1.9 doctors per 10,000 people, and that the number of doctors
per 10,000 people varied from a high of 7.2 to a low of 0.6 in the least served areas. 38 Rural
facilities are often understaffed or have few or no female staff. Insecurity due to fighting
between the government and insurgents creates risks for health workers, contributes to
understaffing, especially by female workers, and deters women and girls from seeking
care. Health facilities outside cities have limited capacity to treat serious conditions and
often refer patients to urban hospitals. 39

"If there is no fighting it takes five hours. If there is fighting, we don't know," said Zahra,
25, who traveled from her home in Ghazni to a hospital in Kabul to give birth to her second
child. She has high blood pressure and doctors at the government hospital in Ghazni said
they could not treat her. "They thought it might not be a normal delivery and the baby
might need special care and they cannot provide that," Zahra said. She had had the same
difficulty with her first pregnancy and was delayed for several hours by fighting on the road

35 Civil Law, arts. 70-71.
36 Heather Barr, "Will Afghanistan Follow Through on Promise to End Child Marriage?" commentary, Human Rights dispatch,

April 20, 2017, https://www.hrw.org/news/2017/04/20/will-afghanistan-follow-through-promise-end-child-marriage.
37 SIGAR, "Support for Gender Equality: Lessons from the U.S. Experience in Afghanistan," p. 54.

38 World Health Organization, "A Universal Truth: No Health without a Workforce," 2014,

https://www.who.int/workforcealliance/knowledge/resources/GHWA-a_universal_truth_report.pdf?ua=1 (accessed April 14,
2021), p. 46.
39 For example, Human Rights Watch interview with Freshta, Kabul, March 30, 2021.

"I WOULD LIKE FOUR KIDS—IF WE STAY ALIVE"                   24
while making the same journey, before arriving in Kabul for an immediate emergency
cesarean section (C-section). 40

"There is no doctor in [my area of] Ghorband [an insecure district within Parwan province]—
there is fighting in that area, it is a Taliban area," said Shirin Gul, 65. She had already been
displaced from her village when she started experiencing vaginal bleeding and felt a
rapidly growing lump in her groin. "There was fighting—they burned the houses including
mine and stole everything we have and destroyed our garden," she said. She traveled to a
Kabul hospital where doctors operated and removed a 2.5-kilogram uterine mass. 41

"The lack of access to health professionals in the provinces and districts is still there,"
said Hosna Jalil, deputy minister of women's affairs. "Services are concentrated—especially
health services—in major cities. We don't have access or quality in all provinces." 42

Jalil raised particular concern about lack of mental health services, especially for women. 43
Globally women are more likely to experience some common psychosocial disabilities
(mental health conditions), such as depression and anxiety. 44 More than half the Afghan
population, including many survivors of conflict-related violence, experience depression,
anxiety, and post-traumatic stress, but fewer than 10 percent receive adequate
psychosocial support from the state. 45 Women and girls face particular barriers in
accessing services. 46 One woman, who had just given birth, described trying to take her
own life seven times during the late stages of her pregnancy after she faced domestic
violence, a loved one was murdered, and another diagnosed with cancer. 47

40 Human Rights Watch interview with Zahra, Kabul, March 30, 2021.
41 Human Rights Watch interview with Shirin Gul, Kabul, March 30, 2021.

42 Human Rights Watch interview with Hosna Jalil, deputy minister of women's affairs, Kabul, March 28, 2021.

43 Ibid.
44 "Mental Health and Substance Use," WHO, accessed April 7, 2021, https://www.who.int/teams/mental-health-and-

substance-use/gender-and-women-s-mental-health.
45 "Afghanistan: Little Help for Conflict-Linked Trauma: Government, Donors Should Expand Mental Health Programs,"

Human Rights Watch news release, October 7, 2019, https://www.hrw.org/news/2019/10/07/afghanistan-little-help-
conflict-linked-trauma.
46 Ibid.
47 Human Rights Watch interview with Bahara, Kabul,   April 2, 2021.

                                                             25                      HUMAN RIGHTS WATCH | MAY 2021
The Ministry of Public Health says only about 26 cents per capita is spent on mental
health. 48 While the mental health budget has increased since 2006, it remains below the
$2 per capita the World Health Organization has determined is an appropriate investment
for mental health systems in low-income countries such as Afghanistan. 49

The Asia Foundation has reported that some 89 percent of Afghans have mild to severe
disabilities, 50 and women and girls with disabilities face intersecting and compounding
forms of discrimination that often block them from accessing assistance, including
health care. 51

The Covid-19 pandemic has worsened women's access to health care in multiple ways,
including by plunging many families deeper into poverty and reducing the resources
available to the government to support health care. 52 "I think before Covid it was getting
better," a Ministry of Public Health senior official said. "But with Covid some doctors got
sick and then people were afraid to visit hospitals or clinics until there was an emergency
because they were afraid of getting sick." 53

Barriers to Women and Girls Accessing Health Care
Impact of Insecurity
Afghanistan's armed conflicts have undermined women's access to health care for
decades and continue to do so. The World Health Organization has estimated that up to 3
million Afghans were deprived of essential health services in 2020 alone due to closure of
health facilities by parties to the conflict, including the Taliban, groups affiliated with the

48 "Afghanistan: Little Help for Conflict-Linked Trauma," Human Rights Watch news release, October 7, 2019,

https://www.hrw.org/news/2019/10/07/afghanistan-little-help-conflict-linked-trauma.
49 WHO, "Out of the Shadows: Making Mental Health a Global Development Priority," 2016,

https://www.who.int/mental_health/advocacy/wb_background_paper.pdf, (accessed April 15, 2021), p. 13.
50 The Asia Foundation, "Model Disability Survey of Afghanistan 2019," 2019, https://asiafoundation.org/wp-

content/uploads/2020/05/Model-Disability-Survey-of-Afghanistan-2019_updateSept2020.pdf (accessed April 19, 2021), p. 53.
51 Human Rights Watch, "Disability Is Not Weakness": Discrimination and Barriers Facing Women and Girls with Disabilities

in Afghanistan, April 2020, https://www.hrw.org/report/2020/04/28/disability-not-weakness/discrimination-and-barriers-
facing-women-and-girls.
52 UN Women, WHO, and United Nations Population Fund (UNFPA), "Gender Alert on Covid-19 Afghanistan," June 18, 2020,

https://asiapacific.unwomen.org/-/media/field%20office%20eseasia/docs/publications/2020/06/issue9-
gender%20alert%20170620.pdf?la=en&vs=3340 (accessed April 9, 2021).
53 "Human Right Watch interview with Dr. Sahak, Ministry of Public Health, March 27, 2021.

"I WOULD LIKE FOUR KIDS—IF WE STAY ALIVE"                    26
Islamic State of Khorasan Province (ISKP, an affiliate of the Islamic State, also known as
ISIS), and Afghan government forces. 54

A particularly horrific example was the May 2020 attack on a hospital maternity ward
operated by Médecins Sans Frontières (Doctors Without Borders, MSF), in which attackers
systematically killed 24 people, including mothers, women in labor, newborns, a midwife,
and 2 children under 10, leading MSF to close the ward. 55 The attack has not been claimed.
In 2020, the United Nations Assistance Mission in Afghanistan (UNAMA) verified 90
attacks impacting healthcare delivery, 71 of which they attributed to the Taliban and 9 to
pro-government forces. 56 Eight health personnel were killed, eleven injured, and thirty-six
abducted in these attacks. The Taliban also forced the closure of dozens of health facilities
after health providers refused to comply with Taliban demands for assistance for
their fighters. 57

Health facilities and workers have often been caught in the middle of the conflict. "The
Taliban are using health centers as safe areas," a government official said. "Health
workers can't travel across battle lines because then they are suspected of being
infiltrators. This is part of why rural areas are so underserved in terms of health care,
especially in areas like Helmand." 58

Health facilities have often been forced to close due to insecurity. Officials told Human
Rights Watch that usually they do not close permanently but on and off during periods of
heightened insecurity, sometimes for many months. 59

54 UNAMA and OHCHR, "Afghanistan Protection of Civilians in Armed Conflict 2020," February 2021,

https://unama.unmissions.org/sites/default/files/afghanistan_protection_of_civilians_report_2020_revs3.pdf (accessed
April7, 2021), p. 35.
55 "MSF Afghan maternity ward to close after deadly gun attack," BBC News, June 16, 2020,

https://www.bbc.com/news/world-asia-53059022 (accessed April 9, 2021).
56 UNAMA and OHCHR, "Afghanistan Protection of Civilians in Armed Conflict 2020," p. 36. The remainder were attributed

"one to ISIL-KP and one to undetermined Anti-Government Elements and the remaining seven incidents jointly to Pro-
Government Forces and Anti-Government Elements."
57 Ibid.
58 Human Rights Watch interview with government official, Kabul, March 28, 2021.

59 Human Right Watch interview with official working on sexual and reproductive health services, Ministry of Public Health,

Kabul, March 27, 2021.

                                                             27                        HUMAN RIGHTS WATCH | MAY 2021
The Taliban often distinguish between health workers in the private sector and those
working for the government, whom they oppose more strongly. "We faced a lot of war—
pieces of bodies fell on our roof during explosions," said a doctor in reference to the
period when the Taliban were in power. "But the Taliban were respecting women doctors. I
was working privately. But people working for the government—they were killing them,
even the doctors." 60

A government doctor described receiving a threat from the Taliban who accused her of
cooperating with foreign forces. 61 The fact that the Sehatmandi program is implemented
through NGOs may help to protect the services and workers, as it gives them some
distance from the government in the Taliban's perspective.

The Taliban sometimes forces health workers to assist them. "My husband is also a
doctor," a doctor from a Taliban-controlled area of Kapisa said. "When a Talib [Taliban
member] is injured, they ask him to come and provide treatment. If he goes, he has a
problem with the government. If not, he has a problem with the Taliban. We lied many
times and said he's not home. But now we think they know we are lying." 62

The Taliban have increasingly sought to impose "taxes" and regulate organizations
working in areas they control, including NGOs. 63 NGOs delivering services have long been
able to reach accommodations with Taliban commanders on a local level to ensure that
service provision can continue. But as the Taliban expand control these agreements are
becoming broader and more formalized. 64

Contested areas and areas under Taliban control have also been affected by residents
lacking livelihoods. This harms access to care because, as discussed below, even when
obtaining "free" government services, people need to pay for transportation and often for

60 Human Rights Watch interview with government doctor, Kabul, March 2021.

61 Human Rights Watch interview with government doctor, Kabul, March 2021.
62 Human Rights Watch interview with a doctor from Kapisa, Kabul, March 27, 2021.

63 Jennifer Glasse, "Aid agencies under threat in Afghanistan as Taliban attempts to tax them," CBC, December 24, 2018,

https://www.cbc.ca/news/world/afghanistan-aid-agencies-taliban-tax-1.4958009 (accessed April 8, 2021); see also Islamic
Emirate of Afghanistan, "Some criteria applicable to all NGOs and charitable organizations," November 20, 2020 (on file with
Human Rights Watch).
64 Ben Farmer and Sami Yousafzai, "UN strikes agreement with Taliban leaders to set up thousands of schools in insurgent

areas," Telegraph, November 17, 2021, https://www.telegraph.co.uk/news/2020/12/17/un-strikes-agreement-taliban-
leaders-set-thousands-schools-insurgent/ (accessed April 8, 2021).

"I WOULD LIKE FOUR KIDS—IF WE STAY ALIVE"                   28
medicines and supplies, which can cost significant amounts—amounts out of reach for
people living in poverty.

A doctor from Kapisa said of her area:

          It's Taliban-controlled—people are poor, there are no jobs. There are a lot of
          pregnancies…. Clinics are far from where they live, so often they die or the
          baby dies…. People don't even have money for transport to the center, to a
          government hospital, and you still have to pay for medicines at the
          government hospital. So, many give birth at home. Some borrow money, or
          if they can't borrow, they might lose the baby or the mother or both. 65

Farzana planned to go to back to the MSF hospital for a tubal ligation—a procedure that
prevents pregnancy by blocking a woman's fallopian tubes indefinitely—36 days after her
sixth child was born but decided to delay for a few days because of worries over Covid-19.
On the 36th day, the MSF hospital was attacked. "I am scared of hospitals after that
attack," she said, explaining that fear over what happened, and other recent violence in
Kabul, had led to her delaying vaccinations for her children. 66

"Concerns regarding safety determine access," said Matt Rubin, author of a section on
health in a recent report by the US Special Inspector General for Afghanistan
Reconstruction on women's rights. 67 "Insecurity is deterring people from working in clinics,
and that leads to greater staffing gaps, especially among female staff. Even if a clinic is
there—within the one-mile figure—it is almost moot because quality of care is increasingly
an issue." 68 For cultural reasons, many women in Afghanistan are only willing to be
treated—or are only permitted by their families to be treated—by female health workers.

Insecurity also influences choices about family size. "In your country you have security,
but here there is fighting," said a doctor in a maternal ward explaining women's decisions.

65 Human Rights Watch interview with a doctor from Kapisa, Kabul, March 27, 2021.

66 Human Rights Watch interview with Farzana, Kabul, March 26, 2021.
67 SIGAR, "Support for Gender Equality: Lessons from the U.S. Experience in Afghanistan," February 2021,

https://www.sigar.mil/pdf/lessonslearned/SIGAR-21-18-LL.pdf (accessed April 7, 2021).
68 Human Rights Watch interview with Matt Rubin and other SIGAR staff members, by video, March 25, 2021.

                                                            29                       HUMAN RIGHTS WATCH | MAY 2021
"If I give birth to four kids, two might die in explosions—I might lose them…Something
might happen to one. And I need one to pray for me." 69

Cost of Care
Many women and girls simply cannot afford health care. Poverty is alarmingly high in
Afghanistan and rising dramatically. The percentage of people living below the national
poverty line in Afghanistan had already risen from 38 percent in 2011 to 55 percent in
2016. 70 The World Bank estimated in mid-2020 that the country's economy could contract
by 6 to 7 percent in 2020 due to the Covid-19 pandemic, and poverty was likely to rise to
between 61 and 72 percent. 71

The GDP per capita was $507 in 2019, prior to the Covid-19 pandemic, and salaries are
extremely low. 72 So many people in Afghanistan are so poor that even costs that seem
small lead many people to go without needed care. Women face particular barriers as they
are less likely than men to have access to their own money or control over the family's
financial resources. 73

Even when care is free, or almost free, as in the government hospitals where the only
official fee is a 20 Afs ($0.26) registration fee, 74 the reality is that, as discussed below,
there are often costs to receiving health care that are difficult or impossible for many to
afford. Increasingly, as budgets have been cut, patients must pay for all medications and
supplies used in their care—something Human Rights Watch found at all government
health facilities we visited. When a patient arrives at a government hospital, for example a
woman in labor, they are typically instructed on what to purchase and sent out with a
prescription to a nearby pharmacy. These supplies include items like gloves, gauze,
catheters, scalpels, sterilizing fluid, and all medicines.

69 Human Rights Watch interview with doctor in government hospital, Kabul, March 30, 2021.
70 "Poverty headcount ratio at national poverty lines (% of population)," World Bank, accessed April 13, 2021,

https://data.worldbank.org/indicator/SI.POV.NAHC?locations=AF.
71 Yann Doignon, "Hit Hard by COVID-19, Afghanistan Needs Continued International Support," World Bank news release,   July
15, 2020, https://www.worldbank.org/en/news/press-release/2020/07/15/hit-hard-by-covid-19-afghanistan-needs-
continued-international-support (accessed April 8, 2021).
72 "GDP per capita (current US$) – Afghanistan," World Bank, accessed April 9, 2021,

https://data.worldbank.org/indicator/NY.GDP.PCAP.CD?locations=AF.
73 Human Rights Watch interview with Najmusama Shefajo, Kabul, March 27, 2021.
74 Human Rights Watch interview with director of government hospital, Kabul, 2021.

"I WOULD LIKE FOUR KIDS—IF WE STAY ALIVE"                    30
"The patients are providing the medicines and the consumables themselves," the director
of a government hospital said. "Five years back, patients would come without even 100 Afs
[$1.30]. Now in some big operations they spend 5,000 Afs [$65] for care—for drugs,
consumables." The director acknowledged that this was happening at a moment of rising
poverty. "Now the clients don't have the money. And we also in the hospital don't have the
money." He said on five occasions in recent years the hospital ran out of anti-coagulant
drugs and was unable to find them for sale or direct patients to a place where they could
be found. 75 Government health facilities are also often unable to perform needed
diagnostic tests, and instead send patients to private labs, where they must pay costs that
are often around 1,000 to 2,000 Afs ($13 to $26) per test. 76

Freshta, 38, from Shamali, said her husband had borrowed 15,000 Afs ($195) to pay for the
travel expenses and medicines and supplies she needed to receive surgery for ovarian
cysts at a government hospital in Kabul. "This is the first time in a hospital in my whole
life," she said. "I thought everything was free, but I had to pay for gloves, food, medicine,
and go outside the hospital to do blood tests, and pay for that." 77

"When I was pregnant last time, they said it would be a C-section, and I was calling for
three days to try to borrow to pay for it, but everyone refused," said Sediqa, 33, a mother of
four. "It costs 15,000 Afs to 20,000 Afs [$195 to $260] for a C-section—you have to pay for
transportation, food, medicine, anything for the mother and child." 78

Zarmina, 27, had gone to the hospital that day in labor with her fourth child. She had never
received prenatal care during any of her pregnancies because her family could not afford
the cost, and she was worried that day that she might need a C-section. "I already bought
gloves and other things needed for today—it cost 2,000 Afs [$26]," she said. "If I need a C-
section, I have no more money. I had 2,000 Afs and I spent it all." 79

Officials in the health ministry confirmed that the government previously had more ability
to provide supplies to health facilities but as donor funding declined this capacity has

75 Human Rights Watch interview with director of government hospital, Kabul, 2021.
76 See, for example, Human Rights Watch interview with Harina, Kabul, April 3, 2021.

77 Human Rights Watch interview with Freshta, Kabul, March 30, 2021.

78 Human Rights Watch interview with Sediqa, Kabul, March 30, 2021.
79 Human Rights Watch interview with Zarmina, Kabul, April 1, 2021.

                                                            31                         HUMAN RIGHTS WATCH | MAY 2021