Installation and Maintenance Guide
Page content transcription ( If your browser does not render page correctly, please read the page content below )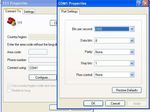 6000 VA LCD 4U Rack UPS
6000 VA UPS 3U Extended Battery Module   

Installation and Maintenance Guide
Note: Before using this information and the product it supports, read the general information in Appendix B, "Notices," on page 55,
the Safety Information and Environmental Notices and User Guide documents on the IBM Documentation CD, and the Warranty
Information document that comes with the product.




First Edition (September 2010)
© Copyright IBM Corporation 2010.
US Government Users Restricted Rights – Use, duplication or disclosure restricted by GSA ADP Schedule Contract
with IBM Corp.
Safety
                         Before installing this product, read the Safety Information.



                         Antes de instalar este produto, leia as Informações de Segurança.




                             Pred instalací tohoto produktu si prectete prírucku bezpecnostních instrukcí.


                         Læs sikkerhedsforskrifterne, før du installerer dette produkt.

                         Lees voordat u dit product installeert eerst de veiligheidsvoorschriften.

                         Ennen kuin asennat tämän tuotteen, lue turvaohjeet kohdasta Safety Information.

                         Avant d'installer ce produit, lisez les consignes de sécurité.

                         Vor der Installation dieses Produkts die Sicherheitshinweise lesen.




                         Prima di installare questo prodotto, leggere le Informazioni sulla Sicurezza.




                         Les sikkerhetsinformasjonen (Safety Information) før du installerer dette produktet.




                         Antes de instalar este produto, leia as Informações sobre Segurança.




© Copyright IBM Corp. 2010                                                                                   iii
Antes de instalar este producto, lea la información de seguridad.

                         Läs säkerhetsinformationen innan du installerar den här produkten.

                         Important:

                         Each caution and danger statement in this document is labeled with a number. This
                         number is used to cross reference an English-language caution or danger
                         statement with translated versions of the caution or danger statement in the Safety
                         Information document.

                         For example, if a caution statement is labeled "Statement 1," translations for that
                         caution statement are in the Safety Information document under "Statement 1."

                         Be sure to read all caution and danger statements in this document before you
                         perform the procedures. Read any additional safety information that comes with the
                         server or optional device before you install the device.




                         DANGER
                          Hazardous voltage, current, or energy levels are present inside any
                          component that has this label attached. Do not open any cover or barrier
                          that contains this label.


                         (L001)




                         CAUTION:
                         The product might be equipped with a hard-wired power cable. Ensure that a
                         licensed electrician performs the installation per the national electrical code.
                         (C022)




iv   6000 VA UPS and 6000 VA EBM: Installation and Maintenance Guide
DANGER

When working on or around the system, observe the following precautions:

Electrical voltage and current from power, telephone, and communication
cables are hazardous. To avoid a shock hazard:
v Connect power to this unit only with the provided power cord. Do not
  use the provided power cord for any other product.
v Do not open or service any power supply assembly.
v Do not connect or disconnect any cables or perform installation,
  maintenance, or reconfiguration of this product during an electrical
  storm.
v The product might be equipped with multiple power cords. To remove all
  hazardous voltages, disconnect all power cords.
v Connect all power cords to a properly wired and grounded electrical
  outlet. Ensure that the outlet supplies proper voltage and phase rotation
  according to the system rating plate.
v Connect any equipment that will be attached to this product to properly
  wired outlets.
v When possible, use one hand only to connect or disconnect signal
  cables.
v Never turn on any equipment when there is evidence of fire, water, or
  structural damage.
v Disconnect the attached power cords, telecommunications systems,
  networks, and modems before you open the device covers, unless
  instructed otherwise in the installation and configuration procedures.
v Connect and disconnect cables as described in the following procedures
  when installing, moving, or opening covers on this product or attached
  devices.
  To disconnect:
  1. Turn off everything (unless instructed otherwise).
  2. Remove the power cords from the outlets.
  3.   Remove the signal cables from the connectors.
  4.   Remove all cables from the devices.
  To   connect:
  1.   Turn off everything (unless instructed otherwise).
  2.   Attach all cables to the devices.
  3. Attach the signal cables to the connectors.
  4. Attach the power cords to the outlets.
  5. Turn on the devices.
  (D005a)




                                                                    Safety    v
CAUTION:
                         Lead-acid batteries can present a risk of electrical burn from high,
                         short-circuit current. Avoid battery contact with metal materials; remove
                         watches, rings, or other metal objects, and use tools with insulated handles.
                         To avoid possible explosion, do not burn.

                         Exchange only with the IBM-approved part. Recycle or discard the battery as
                         instructed by local regulations. In the United States, IBM has a process for
                         the collection of this battery. For information, call 1-800-426-4333. Have the
                         IBM part number for the battery unit available when you call. (C004)




                         CAUTION:




                                                  >32 kg (70.5 lb)
                                                                          32-55 kg (70.5-121.2 lb)
                                            or                       or

                         The weight of this part or unit is between 32 and 55 kg (70.5 and 121.2 lb). It
                         takes three persons to safely lift this part or unit. (C010)




                         CAUTION:
                         The weight of this part or unit is more than 55 kg (121.2 lb). It takes specially
                         trained persons, a lifting device, or both to safely lift this part or unit. (C010)




                                                 >55 kg (121.2 lb)
                                                                             55 kg ( 121.2 lb)
                                            or                       or




vi   6000 VA UPS and 6000 VA EBM: Installation and Maintenance Guide
The following general safety information should be used for all rack-mounted
devices:




DANGER

 Observe the following precautions when working on or around your IT rack
 system:
 v Heavy equipment—personal injury or equipment damage might result if
   mishandled.
 v Always lower the leveling pads on the rack cabinet.
 v Always install stabilizer brackets on the rack cabinet.
 v To avoid hazardous conditions due to uneven mechanical loading,
   always install the heaviest devices in the bottom of the rack cabinet.
   Always install servers and optional devices starting from the bottom of
   the rack cabinet.
 v Rack-mounted devices are not to be used as shelves or work spaces. Do
   not place objects on top of rack-mounted devices.




 v Each rack cabinet might have more than one power cord. Be sure to
   disconnect all power cords in the rack cabinet when directed to
   disconnect power during servicing.
 v Connect all devices installed in a rack cabinet to power devices installed
   in the same rack cabinet. Do not plug a power cord from a device
   installed in one rack cabinet into a power device installed in a different
   rack cabinet.
 v An electrical outlet that is not correctly wired could place hazardous
   voltage on the metal parts of the system or the devices that attach to the
   system. It is the responsibility of the customer to ensure that the outlet
   is correctly wired and grounded to prevent an electrical shock.
 (R001 part 1 of 2)




                                                                         Safety   vii
CAUTION:
                         v Do not install a unit in a rack where the internal rack ambient temperatures
                           will exceed the manufacturer's recommended ambient temperature for all
                           your rack-mounted devices.
                         v Do not install a unit in a rack where the air flow is compromised. Ensure
                           that air flow is not blocked or reduced on any side, front, or back of a unit
                           used for air flow through the unit.
                         v Consideration should be given to the connection of the equipment to the
                           supply circuit so that overloading of the circuits does not compromise the
                           supply wiring or overcurrent protection. To provide the correct power
                           connection to a rack, refer to the rating labels located on the equipment in
                           the rack to determine the total power requirement of the supply circuit.
                         v (For sliding drawers) Do not pull out or install any drawer or feature if the
                           rack stabilizer brackets are not attached to the rack. Do not pull out more
                           than one drawer at a time. The rack might become unstable if you pull out
                           more than one drawer at a time.
                         v (For fixed drawers) This drawer is a fixed drawer and must not be moved
                           for servicing unless specified by the manufacturer. Attempting to move the
                           drawer partially or completely out of the rack might cause the rack to
                           become unstable or cause the drawer to fall out of the rack.
                         (R001 part 2 of 2)



                         Important:
                         1. To reduce the risk of fire, connect only to a circuit provided with branch circuit
                            overcurrent protection with an ampere rating in accordance with the National
                            Electrical Code (NEC), ANSI/NFPA 70 or your local electrical code.

                          Uninterruptible
                          power supply
                          output power            200 V                  208 V                  230 V
                          6000 VA                 40 amp, 2-pole circuit 40 amp, 2-pole circuit 32 amp (Europe), 40
                                                  breaker                breaker                amp (North America),
                                                                                                2-pole circuit breaker

                         2. For permanently connected equipment: Make sure that a readily accessible
                            disconnect device is incorporated in the building installation wiring.
                         3. You can connect only one extended battery module to the uninterruptible power
                            supply.
                         4. For input voltage rating 115/200 – 127/220 V ac, the IBM 6000 VA LCD 4U
                            Rack UPS (200 V / 208 V) must be connected phase-to-phase (and not
                            phase-to-neutral), so that the input voltage of the uninterruptible power supply is
                            200 V or 220 V.




viii   6000 VA UPS and 6000 VA EBM: Installation and Maintenance Guide
Contents
                         Safety . . . . . . . . . . . . . . . . . . . . . . . . . . . . iii

                         Chapter 1. Introduction . . . . . . .        .   .   .   .   .   .   .   .   .   .   .    .   .   .       .   1
                         The IBM Documentation CD . . . . .           .   .   .   .   .   .   .   .   .   .   .    .   .   .       .   2
                            Hardware and software requirements .      .   .   .   .   .   .   .   .   .   .   .    .   .   .       .   2
                            Using the Documentation Browser . .       .   .   .   .   .   .   .   .   .   .   .    .   .   .       .   2
                         Specifications . . . . . . . . . . .         .   .   .   .   .   .   .   .   .   .   .    .   .   .       .   4
                         Internal circuit configuration. . . . . .    .   .   .   .   .   .   .   .   .   .   .    .   .   .       .   5
                         Notices and statements in this document .    .   .   .   .   .   .   .   .   .   .   .    .   .   .       .   5

                         Chapter 2. Installing the uninterruptible power supply . . . . . . . .                                  . 7
                         Inventory checklist . . . . . . . . . . . . . . . . . . . . . . .                                       . 7
                         Front view of the uninterruptible power supply . . . . . . . . . . . . .                                . 8
                         Rear view of the uninterruptible power supply . . . . . . . . . . . . .                                 . 9
                            6000 VA LCD 4U rack uninterruptible power supply (200 V / 208 V) . . . .                             . 9
                            6000 VA LCD 4U rack uninterruptible power supply (230 V) . . . . . . .                               . 9
                         Front view of the extended battery module. . . . . . . . . . . . . .                                  . 10
                         Rear view of the extended battery module . . . . . . . . . . . . . .                                  . 10
                         Rack installation . . . . . . . . . . . . . . . . . . . . . . .                                       . 10
                         Connecting an extended battery module to the uninterruptible power supply                                11
                         Completing the installation. . . . . . . . . . . . . . . . . . . .                                    . 13
                         Installing the remote emergency power-off . . . . . . . . . . . . . .                                 . 13
                         Hard-wiring the uninterruptible power supply input (for licensed electrician only)                       16
                         Uninterruptible power supply initial startup . . . . . . . . . . . . . .                              . 18

                         Chapter 3. Operating the uninterruptible power supply . . . . .                          . . .        .   21
                         Control panel . . . . . . . . . . . . . . . . . . . . .                                  . . .        .   21
                         Operating modes . . . . . . . . . . . . . . . . . . . .                                  . . .        .   22
                            Normal mode . . . . . . . . . . . . . . . . . . . .                                   . . .        .   22
                            Battery mode . . . . . . . . . . . . . . . . . . . .                                  . . .        .   22
                            Bypass mode . . . . . . . . . . . . . . . . . . . .                                   . . .        .   22
                            Standby mode . . . . . . . . . . . . . . . . . . . .                                  . . .        .   22
                         Turning on the uninterruptible power supply . . . . . . . . . .                          . . .        .   23
                         Starting the uninterruptible power supply on battery . . . . . . .                       . . .        .   23
                         Turning off the uninterruptible power supply . . . . . . . . . .                         . . .        .   23
                         Display functions . . . . . . . . . . . . . . . . . . . .                                . . .        .   23
                            System status . . . . . . . . . . . . . . . . . . . .                                 . . .        .   24
                            Alarm history . . . . . . . . . . . . . . . . . . . .                                 . . .        .   24
                            Meters . . . . . . . . . . . . . . . . . . . . . . .                                  . . .        .   24
                            Control screens. . . . . . . . . . . . . . . . . . . .                                . . .        .   25
                            Model information . . . . . . . . . . . . . . . . . . .                               . . .        .   25
                            Configuration . . . . . . . . . . . . . . . . . . . .                                 . . .        .   26
                         Transferring the uninterruptible power supply between modes . . .                        . . .        .   28
                            Transferring from Normal to Bypass Mode . . . . . . . . . .                           . . .        .   28
                            Transferring from Bypass to Normal Mode . . . . . . . . . .                           . . .        .   28
                         Retrieving the alarm history . . . . . . . . . . . . . . . .                             . . .        .   28
                         Behavior on overload . . . . . . . . . . . . . . . . . .                                 . . .        .   29
                         Configuring load segments . . . . . . . . . . . . . . . .                                . . .        .   29
                            Controlling load segments through the display . . . . . . . .                         . . .        .   29
                            Configuring automatic start delay . . . . . . . . . . . . .                           . . .        .   30
                            Configuring automatic on battery shutdown . . . . . . . . .                           . . .        .   30
                         Configuring battery settings . . . . . . . . . . . . . . . .                             . . .        .   31
                            Configuring the uninterruptible power supply for an extended battery                  module           31

© Copyright IBM Corp. 2010                                                                                                             ix
Running automatic battery tests. . . . . . . . . . . . . . . . . . 32
                           Configuring automatic battery tests . . . . . . . . . . . . . . . . 32
                         Configuring automatic restart . . . . . . . . . . . . . . . . . . . . 32

                         Chapter 4. Additional uninterruptible        power       supply      features .       .   .   .   .   .   .   33
                         Installing the UPS Manager software .        . . .        . . .       . . . .         .   .   .   .   .   .   33
                         RS-232 and USB communication ports           . . .        . . .       . . . .         .   .   .   .   .   .   33
                            RS-232 port . . . . . . . . .             . . .        . . .       . . . .         .   .   .   .   .   .   34
                            USB port . . . . . . . . . .              . . .        . . .       . . . .         .   .   .   .   .   .   35
                         IBM Network Management Card . .              . . .        . . .       . . . .         .   .   .   .   .   .   35
                         IBM Environmental Monitoring Probe .         . . .        . . .       . . . .         .   .   .   .   .   .   35

                         Chapter 5. Hardware maintenance information . .                       . .     .   .   .   .   .   .   .   .   37
                         Replaceable uninterruptible power supply components                   . .     .   .   .   .   .   .   .   .   37
                         Uninterruptible power supply and battery care . . .                   . .     .   .   .   .   .   .   .   .   38
                         Storing the uninterruptible power supply and batteries                . .     .   .   .   .   .   .   .   .   38
                         Replacing the battery modules (for qualified personnel               only)    .   .   .   .   .   .   .   .   38
                         Testing a battery . . . . . . . . . . . . . .                         . .     .   .   .   .   .   .   .   .   44

                         Chapter 6. Troubleshooting. . .          .   .   .   .   .   .   .    .   .   .   .   .   .   .   .   .   .   45
                         Accessing alarms and conditions .        .   .   .   .   .   .   .    .   .   .   .   .   .   .   .   .   .   45
                            Status menu . . . . . . . .           .   .   .   .   .   .   .    .   .   .   .   .   .   .   .   .   .   45
                            Alarm history menu . . . . .          .   .   .   .   .   .   .    .   .   .   .   .   .   .   .   .   .   46
                            Serial connection to a computer       .   .   .   .   .   .   .    .   .   .   .   .   .   .   .   .   .   46
                         Typical alarms and conditions . .        .   .   .   .   .   .   .    .   .   .   .   .   .   .   .   .   .   48
                         Silencing the alarm . . . . . .          .   .   .   .   .   .   .    .   .   .   .   .   .   .   .   .   .   51

                         Appendix A. Getting help and technical assistance                     .   .   .   .   .   .   .   .   .   .   53
                         Before you call . . . . . . . . . . . . . . .                         .   .   .   .   .   .   .   .   .   .   53
                         Using the documentation . . . . . . . . . . .                         .   .   .   .   .   .   .   .   .   .   53
                         Getting help and information from the World Wide Web                  .   .   .   .   .   .   .   .   .   .   53
                         Software service and support . . . . . . . . .                        .   .   .   .   .   .   .   .   .   .   54
                         Hardware service and support . . . . . . . . .                        .   .   .   .   .   .   .   .   .   .   54
                         IBM Taiwan product service . . . . . . . . . .                        .   .   .   .   .   .   .   .   .   .   54

                         Appendix B. Notices . . . . . . . . . . . . . . . . . .                                       . . . .         55
                         Trademarks . . . . . . . . . . . . . . . . . . . . . .                                        . . . .         55
                         Important notes. . . . . . . . . . . . . . . . . . . . .                                      . . . .         56
                         Particulate contamination . . . . . . . . . . . . . . . . .                                   . . . .         57
                         Documentation format . . . . . . . . . . . . . . . . . .                                      . . . .         57
                         Electronic emission notices . . . . . . . . . . . . . . . .                                   . . . .         58
                            Federal Communications Commission (FCC) statement . . . . .                                . . . .         58
                            Industry Canada Class A emission compliance statement . . . .                              . . . .         58
                            Avis de conformité à la réglementation d'Industrie Canada . . . .                          . . . .         58
                            Australia and New Zealand Class A statement . . . . . . . .                                . . . .         58
                            European Union EMC Directive conformance statement . . . . .                               . . . .         58
                            Germany Class A statement . . . . . . . . . . . . . . .                                    . . . .         59
                            Japan VCCI Class A statement . . . . . . . . . . . . . .                                   . . . .         60
                            Japan Electronics and Information Technology Industries Association                        (JEITA)
                              statement . . . . . . . . . . . . . . . . . . . . .                                      . . . .         60
                            Korea Communications Commission (KCC) statement . . . . .                                  . . . .         60
                            Russia Electromagnetic Interference (EMI) Class A statement. . .                           . . . .         60
                            People's Republic of China Class A electronic emission statement .                         . . . .         61
                            Taiwan Class A compliance statement . . . . . . . . . . .                                  . . . .         61

                         Index . . . . . . . . . . . . . . . . . . . . . . . . . . . . 63

x   6000 VA UPS and 6000 VA EBM: Installation and Maintenance Guide
Chapter 1. Introduction
                         The IBM® line-interactive uninterruptible power supply models are designed to
                         prevent blackouts, brownouts, sags, and surges from reaching your servers and
                         other valuable electronic equipment. The uninterruptible power supply filters small
                         utility line fluctuations and isolates your equipment from large disturbances by
                         internally disconnecting from the utility line. The uninterruptible power supply
                         provides continuous power from its internal battery until the utility line returns to
                         safe levels or the battery is fully discharged.

                         Each uninterruptible power supply has the following communication features: an
                         RS-232 port, a USB port, and a communication bay for an optional IBM Network
                         Management Card. The following additional optional features are available: an IBM
                         Extended Battery Module (6000 VA 3U) and an IBM Environmental Monitoring
                         Probe.

                         The information in this document is for the following uninterruptible power supply
                         and extended battery module models:
                         v IBM 6000 VA LCD 4U Rack UPS (200 V / 208 V)
                         v IBM 6000 VA LCD 4U Rack UPS (230 V)
                         v IBM 6000 UPS 3U Extended Battery Module

                         This document contains the following information:
                         v Setting up the uninterruptible power supply
                         v Connecting an extended battery module to the uninterruptible power supply
                         v Starting and configuring the uninterruptible power supply
                         v Solving problems

                         If firmware and documentation updates are available, you can download them from
                         the IBM web site. The uninterruptible power supply might have features that are not
                         described in the documentation that comes with the uninterruptible power supply,
                         and the documentation might be updated occasionally to include information about
                         those features, or technical updates might be available to provide additional
                         information that is not included in the uninterruptible power supply documentation.
                         To check for updates, complete the following steps.

                         Note: Changes are made periodically to the IBM web site. Procedures for locating
                         firmware and documentation might vary slightly from what is described in this
                         document.
                         1. Go to http://www.ibm.com/systems/support/.
                         2. Click Hardware options and upgrades.
                         3. On the "Support for IBM Hardware and Upgrades" page, in the Product family
                            field, select Uninterruptible power supply.
                         4. In the Type field, select your uninterruptible power supply type.
                         5. In the Part number field, select your uninterruptible power supply part number.
                         6. Under Support & downloads, click Documentation or click Download (for
                            firmware updates).

                         The uninterruptible power supply and extended battery module come with a limited
                         warranty. For more information, see the Warranty Information document that comes
                         with the product.

© Copyright IBM Corp. 2010                                                                                       1
See the Rack Installation Instructions document for complete rack installation
                         instructions.

                         Note: The illustrations in this document might differ slightly from your hardware.

The IBM Documentation CD
                         The IBM Documentation CD contains documentation for your uninterruptible power
                         supply in Portable Document Format (PDF) and includes the IBM Documentation
                         Browser to help you find information quickly.

Hardware and software requirements
                         The IBM Documentation CD requires the following minimum hardware and
                         software:
                         v Microsoft® Windows NT® 4.0 (with Service Pack 3 or later), Windows® 2000, or
                           Red Hat® Linux®.
                         v 100 MHz microprocessor.
                         v 32 MB of RAM.
                         v Adobe Acrobat Reader 3.0 (or later) or xpdf, which comes with Linux operating
                           systems. Acrobat Reader software is included on the CD, and you can install it
                           when you run the Documentation Browser.

Using the Documentation Browser
                         Use the Documentation Browser to browse the contents of the CD, read brief
                         descriptions of the documents, and view documents, using Adobe Acrobat Reader
                         or xpdf. The Documentation Browser automatically detects the regional settings in
                         use in your computer and displays the documents in the language for that region (if
                         available). If a document is not available in the language for that region, the
                         English-language version is displayed.

                         Use one of the following procedures to start the Documentation Browser:
                         v If Autostart is enabled, insert the CD into the CD drive. The Documentation
                           Browser starts automatically.
                         v If Autostart is disabled or is not enabled for all users, use one of the following
                           procedures:
                           – If you are using a Windows operating system, insert the CD into the CD drive
                               and click Start --> Run. In the Open field, type
                               e:\win32.bat

                               where e is the drive letter of the CD drive, and click OK.
                           – If you are using Red Hat Linux, insert the CD into the CD drive; then, run the
                             following command from the /mnt/cdrom directory:
                               sh runlinux.sh

                         Select your uninterruptible power supply from the Product menu. The Available
                         Topics list displays all the documents for your uninterruptible power supply. Some
                         documents might be in folders. A plus sign (+) indicates each folder or document
                         that has additional documents under it. Click the plus sign to display the additional
                         documents.

                         When you select a document, a description of the document is displayed under
                         Topic Description. To select more than one document, press and hold the Ctrl key
                         while you select the documents. Click View Book to view the selected document or
2   6000 VA UPS and 6000 VA EBM: Installation and Maintenance Guide
documents in Acrobat Reader or xpdf. If you selected more than one document, all
the selected documents are opened in Acrobat Reader or xpdf.

To search all the documents, type a word or word string in the Search field and
click Search. The documents in which the word or word string is displayed are
listed in order of the most occurrences. Click a document to view it, and press
Ctrl+F to use the Acrobat search function, or press Alt+F to use the xpdf search
function within the document.

Click Help for detailed information about using the Documentation Browser.




                                                              Chapter 1. Introduction   3
Specifications
                         The specifications of the uninterruptible power supply models and the extended
                         battery modules are shown in the following tables.

                         Note: All dimensions include the front bezel.
Table 1. 6000 VA LCD 4U rack uninterruptible power supply specifications
                                     6000 VA LCD 4U rack                    6000 VA LCD 4U rack uninterruptible
                                     uninterruptible power supply           power supply
Specification                        (200 V / 208 V)                        (230 V)
Height                               171.5 mm (6.8 in.)                     171.5 mm (6.8 in.)
Width                                483 mm (19 in.)                        483 mm (19 in.)
Depth                                735 mm (28.9 in.)                      735 mm (28.9 in.)
Weight                               72 kg (159 lb)                         72 kg (159 lb)
Operating temperature at 0 to        0°C to 40°C (32°F to 104°F)            0°C to 40°C (32°F to 104°F)
maximum altitude
24 hour transport storage            -15°C to 60°C (5°F to 140°F)           -15°C to 60°C (5°F to 140°F)
temperature at 0 to maximum
storage altitude
Extended storage temperature at -15°C to 45°C (5°F to 113°F)                -15°C to 45°C (5°F to 113°F)
0 to maximum storage altitude
Maximum operating altitude           3048 m (10,000 ft)                     3048 m (10,000 ft)
Maximum storage altitude             15,240 m (50,000 ft)                   15,240 m (50,000 ft)
Relative humidity                    0 to 95% noncondensing                 0 to 95% noncondensing
Nominal input voltage                208 V (auto sensing at first power-up) 230 V (auto sensing at first power-up)
Maximum input current                30 amps                                32 amps
Input voltage range for main         155 to 255 V ac                        160 to 286 V ac
operations (V ac)
Nominal output voltage (V ac)        208 V (auto sensing at first power-up; 230 V (auto sensing at first power-up;
                                     user configurable)                     user configurable)
Input frequency                      50/60 Hz ± 3 Hz (auto sensing)         50/60 Hz ± 3 Hz (auto sensing)
Rated power output                   6000 VA                                6000 VA
Output power capacity in watts       5600 W                                 5600 W
Circuit breakers                     Three two-pole output breakers: two  Three single-pole output breakers: two
                                     for Load Segment 1 rated at 20 A,    for Load Segment 1 rated at 20 A, one
                                     one for Load Segment 2 rated at 30 A for Load Segment 2 rated at 15 A
Fixed power cord                     Hard-wired                             Hard-wired
Input connection type                Terminal block                         Terminal block
Power outlets                        Two NEMA L6-30R                        Six IEC 320 - C13
                                     Four IEC 320 - C19                     Four IEC 320 - C19
Audible noise at 1 meter for >
Table 2. 6000 VA uninterruptible power supply 3U extended battery module specifications
                                                           6000 VA uninterruptible power supply 3U
                Specification                              extended battery module
                Height                                     127 mm (5 in.)
                Width                                      483 mm (19 in.)
                Depth                                      721 mm (28.4 in.)
                Weight                                     59 kg (130 lb)
                Voltage                                    216 V (18 x 12 V, 9 Ah)



Internal circuit configuration
               The following illustration shows the internal circuit configuration.




Notices and statements in this document
               The caution and danger statements in this document are also in the multilingual
               Safety Information document, which is on the IBM Documentation CD. Each
               statement is numbered for reference to the corresponding statement in the Safety
               Information document.

               The following notices and statements are used in this document:
               v Note: These notices provide important tips, guidance, or advice.
               v Important: These notices provide information or advice that might help you avoid
                 inconvenient or problem situations.
               v Attention: These notices indicate potential damage to programs, devices, or
                 data. An attention notice is placed just before the instruction or situation in which
                 damage could occur.
               v Caution: These statements indicate situations that can be potentially hazardous
                 to you. A caution statement is placed just before the description of a potentially
                 hazardous procedure step or situation.
               v Danger: These statements indicate situations that can be potentially lethal or
                 extremely hazardous to you. A danger statement is placed just before the
                 description of a potentially lethal or extremely hazardous procedure step or
                 situation.




                                                                                     Chapter 1. Introduction   5
6   6000 VA UPS and 6000 VA EBM: Installation and Maintenance Guide
Chapter 2. Installing the uninterruptible power supply
                         This chapter describes the following tasks:
                         v Checking the package contents
                         v Front and rear views of the uninterruptible power supply and extended battery
                           module
                         v Connecting the extended battery module to the uninterruptible power supply
                         v Installing a remote emergency power-off connector
                         v Hard-wiring the uninterruptible power supply input (for licensed electrician only)
                         v Uninterruptible power supply initial startup

                         You will need the following tools to install the uninterruptible power supply:
                         v One number 2 Phillips screwdriver (for use with the rack mount kit and terminal
                           block cover)
                         v One flat-blade screwdriver (for wiring the terminal block)

Inventory checklist
                         The uninterruptible power supply comes with the following items.

                         Note: Your uninterruptible power supply model might not come with all of the items
                         in the following list.
                         v Uninterruptible power supply
                         v Two bezels (upper and lower)
                         v Rack mount kit, including rails and mounting hardware
                         v Documentation package
                         v IBM UPS Manager CD (power-management software)
                         v Serial and USB communication cables
                         v Remote emergency power-off connector




© Copyright IBM Corp. 2010                                                                                      7
Front view of the uninterruptible power supply
                         The following illustration shows the front view of the uninterruptible power supply.




                         For more information about the control panel on the front of the uninterruptible
                         power supply, see "Control panel" on page 21.




8   6000 VA UPS and 6000 VA EBM: Installation and Maintenance Guide
Rear view of the uninterruptible power supply
              The following illustrations show the controls and connectors on the rear of the
              uninterruptible power supply models.

              Note: The shaded areas that are shown in the following illustrations indicate the
              load segment groupings. The shading does not appear on the chassis.

6000 VA LCD 4U rack uninterruptible power supply (200 V / 208 V)




6000 VA LCD 4U rack uninterruptible power supply (230 V)




                                                    Chapter 2. Installing the uninterruptible power supply   9
Front view of the extended battery module
                        The following illustration shows the front view of the extended battery module.




Rear view of the extended battery module
                        The following illustration shows the rear view of the 3U extended battery module.




Rack installation
                        To install the uninterruptible power supply or extended battery module in a rack
                        cabinet, see the IBM Rack Installation Instructions document that comes with the
                        rack mount kit.




10   6000 VA UPS and 6000 VA EBM: Installation and Maintenance Guide
Connecting an extended battery module to the uninterruptible power
supply
              Important: A small amount of arcing might occur while you are connecting the
              extended battery module to the uninterruptible power supply. This is normal and
              does not damage the unit or cause any safety concern. Insert the extended battery
              module cable into the uninterruptible power supply battery connector quickly and
              firmly.

              Note: You can connect only one extended battery module to the uninterruptible
              power supply.

              To connect an extended battery module to the uninterruptible power supply,
              complete the following steps:
              1. Make sure that the extended battery module is installed in the rack cabinet,
                  directly below the uninterruptible power supply.




                                                  Chapter 2. Installing the uninterruptible power supply   11
2. Align the extended battery module power cord with the extended battery module
                           connector on the uninterruptible power supply. Firmly press the power cord into
                           the uninterruptible power supply.




12   6000 VA UPS and 6000 VA EBM: Installation and Maintenance Guide
Completing the installation
               To complete the installation of the uninterruptible power supply, complete the
               following steps:
               1. If you are installing the IBM UPS Manager software, connect a computer to the
                    uninterruptible power supply, using one of the communication cables that come
                    with the uninterruptible power supply. For more information, see "Installing the
                    UPS Manager software" on page 33.
               2. If the rack cabinet has conductors for grounding or bonding of ungrounded
                    metal parts, connect the ground cable (purchased separately) to the ground
                    bonding screw. For the location of the ground bonding screw for each
                    uninterruptible power supply model, see "Rear view of the uninterruptible power
                    supply" on page 9.
               3. If an emergency power-off (disconnect) switch is required by local codes, see
                    "Installing the remote emergency power-off" to install the remote emergency
                    power-off switch before you turn on the uninterruptible power supply.
               4. Connect the devices that you want to protect to the applicable uninterruptible
                    power supply output receptacles. Do not turn on the devices. For information
                    about load segments, see "Configuring load segments" on page 29.
               Notes:
               1. Do not protect laser printers with the uninterruptible power supply because of
                  the exceptionally high power requirements of the heating elements.
               2. Before you connect the uninterruptible power supply power cord to a power
                  source, see "Uninterruptible power supply initial startup" on page 18.

Installing the remote emergency power-off
               The uninterruptible power supply includes a remote emergency power-off connector
               that enables you to turn off power at the uninterruptible power supply output
               receptacles from a customer-supplied switch in a remote location. For example, you
               can use this feature to shut down the load and the uninterruptible power supply by
               thermal relay, in the event of a room overtemperature condition. When a remote
               emergency power-off is activated, the uninterruptible power supply shuts down the
               output and all its power converters immediately. The uninterruptible power supply
               logic power remains on to issue an alarm.

               The remote emergency power-off feature shuts down the connected devices
               immediately and does not follow the orderly shutdown procedure that is initiated by
               any power-management software.

               Any devices that are operating on battery power are also shut down immediately.
               When the remote emergency power-off switch is reset, the connected devices will
               not return to battery power until the uninterruptible power supply is restarted
               manually.
               Notes:
               1. The remote emergency power-off contacts are open by default. To change this
                  setting, see the REPO setting in Table 8 on page 26.
               2. For Europe, the emergency switch requirements are detailed in Harmonized
                  document HD-384-48 S1, "Electrical Installation of the Buildings, Part 4:
                  Protection for Safety, Chapter 46: Isolation and Switching."




                                                    Chapter 2. Installing the uninterruptible power supply   13
Table 3. Remote emergency power-off connections
                         Wire function                  Terminal wire size rating   Suggested wire size
                                                                   2
                         Remote emergency power-off 4-0.32 mm (12-22 AWG)           0.82 mm2 (18 AWG)

                        3. The pins must be open to keep the uninterruptible power supply running. If the
                           uninterruptible power supply shuts down because the remote emergency
                           power-off connector pins are shorted, restart the uninterruptible power supply by
                           reopening the remote emergency power-off connector pins and turning on the
                           uninterruptible power supply manually. Maximum resistance in the shorted loop
                           is 10 ohm.
                        4. To avoid accidental load loss, always test the remote emergency power-off
                           function before you apply your critical load.
                        To connect a remote emergency power-off switch, complete the following steps:
                        1. Turn off the uninterruptible power supply, disconnect all external cables, and
                            make sure that the uninterruptible power supply is disconnected from utility
                            power.
                        2. Remove the remote emergency power-off connector from the accessory kit.




                            Note: Make sure that no jumper is installed in the remote emergency power-off
                            connector. If a jumper is installed, remove it before you connect to the remote
                            emergency power-off connector.




14   6000 VA UPS and 6000 VA EBM: Installation and Maintenance Guide
3. Install the remote emergency power-off connector in the remote emergency
   power-off port on the rear of the uninterruptible power supply.

   Note: The orientation of the remote emergency power-off port on your
   uninterruptible power supply model might be different from what is shown in the
   following illustration. You might have to rotate the remote emergency power-off
   connector to install it.




4. Connect the switch or circuit to the remote emergency power-off connector on
   the rear of the uninterruptible power supply, using insulated size 18 - 20 AWG
   (0.75 mm2 - 0.5 mm2) wire.

   Note: A separate contact must simultaneously cause uninterruptible power
   supply input ac power to be removed.
5. Make sure that the externally connected remote emergency power-off switch is
   not activated. An activated remote emergency power-off switch disables power
   to the uninterruptible power supply receptacles.




                                    Chapter 2. Installing the uninterruptible power supply   15
Hard-wiring the uninterruptible power supply input (for licensed
electrician only)



                        CAUTION:
                        The product might be equipped with a hard-wired power cable. Ensure that a
                        licensed electrician performs the installation per the national electrical code.
                        (C022)

                        The 6000 VA uninterruptible power supply models require a dedicated branch circuit
                        that meets the following requirements:
                        v A breaker that is wall-mounted and readily accessible to the operator:
                           6000 VA, 200 V / 208 V models only: A 40 A 2-pole circuit breaker to provide
                           short circuit and overcurrent protection.
                           6000 VA, 230 V models only: A 32 A (for Europe) or 40 A (for North America)
                           2-pole circuit breaker to provide short circuit and overcurrent protection.
                           (For Europe) The breaker meets the IEC/EN 60934 standard and has a contact
                           air gap of at least 3 mm.
                        v A two-pole disconnection device between the uninterruptible power supply output
                           and the load (see the circuit breaker diagram).
                        v 200 - 240 V ac, 50/60 Hz.
                        v Single-phase:
                          – The 6000 VA, 200 V / 208 V models are phase-to-phase (can also be used on
                             a split-phase 120/240 V ac input).
                          – The 6000 VA, 230 V models are phase-to-neutral.
                        v Flexible metal conduit (for ease of service and maintenance).

                        The following illustration shows the circuit breaker diagram.




                        To hard-wire the uninterruptible power supply input, complete the following steps:
                        1. Turn off the utility power at the distribution point where you will connect the
                           uninterruptible power supply. Be absolutely sure that there is no power.




16   6000 VA UPS and 6000 VA EBM: Installation and Maintenance Guide
2. Remove the four screws that secure the terminal block cover to the
   uninterruptible power supply. Save the screws.




3. Punch a hole in the terminal block cover for the input conduit, using a round
   knockout punch or similar device. The hole must accommodate a 0.75 - 1 in.
   Intermediate Metal Conduit (IMC).
4. Pull the input wire through the conduit, leaving approximately 0.5 m (2 ft) of
   exposed wire. Attach a flexible metal fitting to the end of the conduit.
5. Insert the conduit through the wiring access entry and attach the conduit fitting
   to the panel. Strip 1.5 cm (0.5 in.) of insulation from the end of each incoming
   wire.




                                     Chapter 2. Installing the uninterruptible power supply   17
6. Connect the input and ground wires to the terminal block according to the
                           following illustration and Table 4.




                         Table 4. Uninterruptible power supply wiring specifications
                                                               Uninterruptible
                                            Terminal           power supply       Terminal wire   Tightening
                         Wire functions     position           wire function      size rating1    torque
                         Input              1                  Input ground       5.26 - 16 mm2   2.49 Nm (22
                                                                                  (10-6 AWG)      inch-pounds)
                                            2                  L2 / Neutral In
                                            3                  L1 In
                         1
                          Use the following minimum wire size:
                         v 10 AWG for equipment grounding wire, 75°C copper wire minimum
                         v 8 AWG for input line and neutral wires, 75°C copper wire minimum

                        7. Replace the terminal block cover.
                        8. Continue to "Uninterruptible power supply initial startup."

Uninterruptible power supply initial startup
                        To start the uninterruptible power supply for the first time, complete the following
                        steps:
                         1. Make sure that the internal batteries are connected. For more information, see
                             the IBM Rack Installation Instructions document.
                         2. If an optional extended battery module is installed, make sure that the
                             extended battery module is connected to the uninterruptible power supply. For
                             more information, see "Connecting an extended battery module to the
                             uninterruptible power supply" on page 11.
                         3. Make sure that all load segment circuit breakers are in the On position.


18   6000 VA UPS and 6000 VA EBM: Installation and Maintenance Guide
4. Turn on the main utility breaker. The uninterruptible power supply front panel
    display is illuminated. The IBM startup screen changes to the uninterruptible
    power supply status summary screen. Standby status is displayed on the front
    panel of the uninterruptible power supply.
 5. Press the on/off button on the uninterruptible power supply front panel.
    After the startup is complete, the status changes according to the
    uninterruptible power supply operating mode.
 6. Press the down () button to check for active alarms or notices. Resolve any
    active alarms before you continue. For more information, see Chapter 6,
    "Troubleshooting," on page 45.
    If there are no active alarms, the message No Active Alarms is displayed.
 7. If an optional extended battery module is installed, see "Configuring the
    uninterruptible power supply for an extended battery module" on page 31.
 8. To set the date and time and to change other factory-set defaults, see
    Chapter 3, "Operating the uninterruptible power supply," on page 21.
 9. If you installed an optional remote emergency power-off switch, make sure that
    the function is working correctly by performing the following tests:
    v Activate the external remote emergency power-off switch. Make sure that
        the status changes on the uninterruptible power supply are displayed.
    v Deactivate the external remote emergency power-off switch and restart the
        uninterruptible power supply.
10. Charge the batteries. With load, the internal batteries charge to 90% capacity
    in less than 4 hours. However, you must charge the batteries for 48 hours after
    installation or long-term storage.
11. To prevent an uninterruptible power supply overload condition, connect one
    load at a time and make sure that each protected device starts up completely
    before you connect the next load.
Notes:
1. At initial startup, the uninterruptible power supply sets system frequency
   according to input line frequency (input frequency auto sensing is enabled by
   default). After initial startup, auto sensing is disabled until you manually enable it
   by using the output frequency setting.
2. At initial startup, input voltage auto sensing is enabled by default. After the
   subsequent startup, auto sensing is disabled until you manually enable it by
   using the output voltage setting.
3. Battery start is automatically enabled after one power cycle.
4. The Site Wiring Fault is disabled by default.




                                      Chapter 2. Installing the uninterruptible power supply   19
20   6000 VA UPS and 6000 VA EBM: Installation and Maintenance Guide
Chapter 3. Operating the uninterruptible power supply
                         This chapter describes how to use the uninterruptible power supply and includes
                         information about the following topics:
                         v Control panel
                         v Operating modes
                         v Turning on and turning off the uninterruptible power supply
                         v Display functions
                         v Retrieving the alarm history
                         v Behavior on overload
                         v Configuring load segments, battery settings, and automatic restart

Control panel
                         The following illustration shows the display and controls on the front of the
                         uninterruptible power supply.




                         The uninterruptible power supply has a graphical liquid crystal display (LCD) with
                         dual color backlight. Standard backlight is used to light up the display with white
                         text and a blue background. The display flashes if any alarms are active.

                         There are three control buttons and one on/off button on the front panel:

                         Escape (X): Press this button to return to the previous menu without running a
                         command or saving any changes.

                         Down (鱀): Press this button to scroll down to the next menu option. Holding down
                         this button provides faster scrolling on some menus.

                         OK: Press this button to select the current menu or option. On the following
                         screens, press and hold this button longer than 1 second:
                         v On the User Setting screens, to save the displayed setting.




© Copyright IBM Corp. 2010                                                                                     21
v On the Meter and Notice/Alarm screens, to lock the screen (prevent the screen
                          from returning to its default after timeout). A locked screen displays a small key
                          image near the status icon. To unlock the screen, press any button to perform its
                          usual function.

                        On/off: Press this button to turn on the uninterruptible power supply. Press and
                        hold this button for 3 seconds to turn off the uninterruptible power supply.

                        The following display button shortcuts are available.
                         Table 5. Display button shortcuts
                         Shortcut                     Buttons
                         Disable the battery start    Press and hold the escape (X) and down () buttons for 3
                         feature                      seconds. The uninterruptible power supply beeps once to
                                                      indicate that Battery Start is disabled for the next ac power
                                                      cycle.
                         Set the display to English   Press and hold the escape (X), down (), and OK buttons for 5
                                                      seconds.



Operating modes
                        The uninterruptible power supply has the following operating modes:
                        v Normal
                        v Battery
                        v Bypass
                        v Standby

Normal mode
                        The uninterruptible power supply supplies the load power from utility power. The
                        uninterruptible power supply monitors and charges the batteries as needed and
                        provides filtered power protection to your equipment.

Battery mode
                        The uninterruptible power supply supplies the load power from battery. The status
                        text flashes and the uninterruptible power supply beeps every 5 seconds. When the
                        utility power returns, the uninterruptible power supply transfers to Normal mode
                        operation while the battery recharges.

Bypass mode
                        The uninterruptible power supply supplies the load power through an automatic
                        internal bypass. Battery mode is not available. The uninterruptible power supply
                        transfers to Bypass mode when you activate Bypass mode through the front panel
                        (manual bypass) or when the uninterruptible power supply detects a condition
                        requiring bypass (automatic bypass).

Standby mode
                        When the uninterruptible power supply is turned off and remains connected to the
                        power source, the uninterruptible power supply is in Standby mode. The
                        uninterruptible power supply is not supporting the load but is ready to assume the
                        load on command.



22   6000 VA UPS and 6000 VA EBM: Installation and Maintenance Guide
Turning on the uninterruptible power supply
               After the uninterruptible power supply is connected to the power source, it enters
               Standby mode.

               To turn on the uninterruptible power supply, press the on/off button for
               approximately 1 second. The display changes from the start screen to the
               uninterruptible power supply Status Summary screen and shows the Standby icon
               flashing while the uninterruptible power supply starts.

Starting the uninterruptible power supply on battery
               Note: Before you use this feature, the uninterruptible power supply must have been
               powered by utility power at least one time.

               To turn on the uninterruptible power supply without using utility power, press and
               hold the on/off button for 3 seconds. The uninterruptible power supply supplies
               power to the connected devices, and it switches into Battery mode.

Turning off the uninterruptible power supply
               To turn off the uninterruptible power supply, complete the following steps:
               1. Prepare the connected devices for shutdown.
               2. Press and hold the on/off button until the long beep ceases (approximately 3
                   seconds). The uninterruptible power supply switches to Standby mode (if utility
                   power is available) and removes power from the connected devices.

                    Note: You must turn off the uninterruptible power supply at the power source;
                    otherwise, it remains in Standby mode. After the power source is removed, the
                    uninterruptible power supply fully shuts down in 10 seconds.

Display functions
               The uninterruptible power supply provides information about the load status, events,
               measurements, identification, and settings through the front panel display.

               While any screen is displayed, press the escape (X) button until the main menu is
               displayed, and then press the down () button to scroll through the following main
               menu choices:
               v System Status
               v Alarm History
               v Meters
               v Control Screens
               v Model Information
               v Configuration

               Press the OK button to select a menu item.




                                                   Chapter 3. Operating the uninterruptible power supply   23
System status
                        The System Status provides the following information:
                        v Battery status, including state and change level
                        v Status summary (load percentage, output power, output voltage and frequency,
                          and mode)
                        v Notice or alarm status, if any are present

                        If the message ALARM is displayed, press the down () button to display the active
                        notices, alarms, and battery status messages. For more information, see Table 6
                        and Chapter 6, "Troubleshooting," on page 45.

                        The following table describes the available battery status messages. Only one
                        battery status is available at a time.
                         Table 6. Battery status messages
                         Battery status          Description
                         Battery charging        Batteries are charged in constant current mode.
                         Battery floating        Batteries are charged in constant voltage mode.
                         Battery resting         Batteries are connected but are not being charged or discharged.
                                                 (This is part of the normal charging cycle.)
                         Battery discharging     Batteries are discharging.
                         Battery disconnected    Batteries are unavailable because they are disconnected.



Alarm history
                        The alarm history holds up to 50 events. You can scroll through the event screens,
                        beginning with the most recent event.

                        Note: The date format is dependent on the language selection.

                        The first row of each alarm history screen contains the date (MM/DD/YYYY) and
                        time (hh:mm:ss) at which the event occurred. The second row contains the type of
                        event and code. The event description begins on the third row and might continue
                        to the fourth row. The bottom right corner of the alarm history screen displays two
                        numbers: an ordering number of the event in the log, followed by the total number
                        of events in the log.

                        If there are no events in the log, the message No events in log is displayed on the
                        alarm history screen.

                        For more information, see "Retrieving the alarm history" on page 28.

Meters
                        The meters screens provide the following meters information:
                        v Output watts, VA, current, power factor, voltage, and frequency
                        v Input voltage and frequency
                        v Battery voltage and percentage charged




24   6000 VA UPS and 6000 VA EBM: Installation and Maintenance Guide
Control screens
                           The following table describes the available control screens.
Table 7. Control screens
Control screen                       Description
Go to Bypass                         Transfers the uninterruptible power supply system to internal Bypass mode.
                                     When the Go to Bypass command is issued, the screen displays the Manual
                                     Bypass Comment Sent message for five seconds. The option then changes to Go
                                     to Normal.
                                     When the Go to Normal command is issued, the screen displays the Normal Mode
                                     Command Sent message for five seconds. The option then changes to Go to
                                     Bypass.
Battery test                         Schedule Battery Test: yes | Cancel Battery test: no
                                     Starts a manual battery test.
                                     See "Testing a battery" on page 44.
Reset error state                    Reset Alarms: yes | no
                                     Manually clears any latched alarms, such as bad battery detected or DC Bus
                                     OV/UV, and then performs a self-diagnostics test of the LCD, alarm sounds, and
                                     fans.
                                     If a bad battery alarm was also active, reset the battery test status to Not Tested.
Load segments                        Load segment 1: on | off
                                     Load segment 2: on | off
                                     These on/off commands override automatic load segment on/off controls made
                                     by the Automatic Start Delay and Automatic On Battery Shutdown settings. See
                                     "Configuring load segments" on page 29.
Restore factory settings             Restore Factory Settings: yes | no
                                     Available only in Standby mode.
                                     Restoring the factory settings:
                                     v Returns all user-configurable EEPROM settings to default factory settings
                                     v Resets all pending on/off commands
                                     v Clears the alarm history and resets all statistic values and time stamps
                                     v Resets the battery test status
                                     v Initiates the Self Diagnostics test



Model information
                           The model information screens display the following uninterruptible power supply
                           information:
                           v Model/Type: Chassis style and supply power rating
                           v MT, Product ID, SN: Machine type, product identification (model number), serial
                             number
                           v NMC firmware: Firmware version for the network management card
                           v NMC IP address: IP address for the network management card
                           v Comm Firmware: Firmware version for the second processor on the
                             uninterruptible power supply
                           v UPS firmware: Firmware version for the primary processor on the uninterruptible
                             power supply

                           Note: The network management card firmware screens are displayed only if an
                           IBM Network Management Card is installed. See "IBM Network Management Card"
                           on page 35.




                                                                  Chapter 3. Operating the uninterruptible power supply   25
Configuration
                         Only the available options are displayed.

                         User settings are not protected by default. You can enable the password through
                         the User Password setting.

                         The following table describes the options that you can change.
Table 8. Configuration settings
Description              Available settings                                                   Default setting
Change language          [English] [French] [German] [Spanish] [Japanese] [Simplified         English
                         Chinese] [Russian] [Korean] [Traditional Chinese]
User password            [Enabled] [Disabled]                                                 Disabled

                         If Enabled, the default password is USER.
                         Note: If you enter an incorrect password, the message Wrong
                         Password is displayed. Press any button to return to the password
                         screen and retry the password.
Audible alarms           [Enabled] [Disabled]                                               Enabled
                         Note: If you disable audible alarms, it takes effect instantly and
                         remains disabled, even after a power cycle. This differs from the
                         mute feature, by which the horn is temporarily silenced when any
                         button is pressed but turns on again if a new alarm is triggered.
Set date and time        Set Month, Day, Year, Hours, Minutes, and Seconds
                         Date: mm/dd/yyyy                                                     01/01/2010
                         Time: hh:mm:ss                                                       12:00:00

                         Notes:
                         1. The date format is dependent on the language selection.
                         2. Time is a 24-hour clock.
Control commands         [Enabled] [Disabled]                                                 Enabled
from serial port
                         If Enabled, control commands are accepted through the serial
                         port, USB ports, or option card.

                         If Disabled, configuration and load control commands are
                         restricted to LCD only.
Output voltage           [Auto-sensing]                                                       Auto sensing
                         [200V] [208V]                                                        Note: The default auto
                         [220V] [230V] [240V]                                                 sensing runs once to set
                         Note: Numerical output voltage settings that are configured in       the output voltage and
                         Standby mode take effect immediately. Auto sensing and any           then is disabled.
                         settings that are configured outside of Standby mode take effect
                         after the next power off and restart. Selecting auto sensing
                         disables the battery start feature until after the next successful
                         startup on utility power.
Output frequency         [50Hz] [60Hz] [Auto-sensing]                                         Auto sensing
                         Note: Numerical output frequency settings that are configured in     Note: The default auto
                         Standby mode take effect immediately. Auto sensing and any           sensing runs once to set
                         settings that are configured outside of Standby mode take effect     the output frequency and
                         after the next power off and restart. Selecting auto sensing         then is disabled.
                         disables the battery start feature until after the next successful
                         startup on utility power.




26   6000 VA UPS and 6000 VA EBM: Installation and Maintenance Guide
Table 8. Configuration settings (continued)
Description               Available settings                                                       Default setting
Overload alarm level      [10%] [20%] [30%]...[100%]                                               100%

                          If 100%, the uninterruptible power supply issues an Output
                          Overload alarm at load > 100%.
                          Note: Output Overload Level 1 by default is set to 100% and is
                          configurable from 10% to 100% in 10% increments through the
                          LCD setting menu. This enables you to be alerted before the
                          uninterruptible power supply has reached its rated capacity limits.
Automatic start delay     [Off] [0s] [1s] [2s]...[32767s]                                          0s for Load Segment 1
                                                                                                   1s for Load Segment 2
                          See "Configuring load segments" on page 29.
Automatic on battery      [Off] [0s] [1s] [2s]...[32767s]                                          Off
shutdown
                          See "Configuring load segments" on page 29.
Site wiring fault alarm   [Enabled] [Disabled]                                                     Disabled
Bypass voltage low        [-6%] [-7%]...[-20%] of nominal                                 -15% of nominal
limit                     The Bypass operation is disabled if the measured bypass voltage
                          level is below the nominal output voltage (-15%).
                          Note: The Qualify Bypass setting might overrule the Bypass
                          Voltage Low Limit setting.
Bypass voltage high       [+6%] [+7%]...[+20%] of nominal                                 +10% of nominal
limit                     The Bypass operation is disabled if the measured bypass voltage
                          level is above the nominal output voltage (+10%).
                          Note: The Qualify Bypass setting might overrule the Bypass
                          Voltage High Limit setting.
Qualify bypass            [Always] [Never] [Bypass Disabled]                              Always
                          If Always, Bypass operation is allowed when:
                          v Bypass voltages > the value set for Bypass Voltage Low Limit
                          v Bypass voltages < the value set for Bypass Voltage High Limit
                          v Bypass frequency > (nominal frequency -3 Hz)
                          v Bypass frequency < (nominal frequency +3 Hz)
                          v Inverter is synchronized with Bypass when unsynchronized
                             transfers are disabled by the value set for Unsynchronized
                             Transfers

                          If Never, Bypass operation is always allowed, if the utility is within
                          the uninterruptible power supply operating limits; voltage and
                          frequency limits are not in use. If Bypass Disabled, Bypass
                          operation is prohibited.
Extended battery          [0] [1]                                                                  0
modules (EBMs)
                          See "Configuring the uninterruptible power supply for an
                          extended battery module" on page 31.
Battery low alarm         [Immediate] [2 min] [3 min] [5 min]                                      3 minutes

                          If you select a value, the battery low alarm is triggered when the
                          set amount of backup time (approximately) remains in the
                          batteries.
Automatic battery tests [Enabled] [Disabled]                                                       Enabled

                          See "Running automatic battery tests" on page 32.
Clear alarm history       The number after "Total events" shows how many events are                Not applicable
                          currently stored in the log. Press the OK button for 1 second to
                          reset the event count to zero and clear the log.


                                                                    Chapter 3. Operating the uninterruptible power supply   27
Table 8. Configuration settings (continued)
Description             Available settings                                                 Default setting
LCD contrast            [-5], [-4], [-3], [-2], [-1], [+0], [+1], [+2], [+3], [+4], [+5]   [+0]

                        The display contrast is adjustable from -5 to +5. This range
                        covers the maximum adjustment for contrasting the background
                        with the text in the visual display of the control panel.
REPO input polarity     [Open] [Closed]                                                    Open

                        If Open, the normally-open contacts activate the alarm when the
                        contacts close. If Closed, the normally-closed contacts activate
                        the alarm when the contacts open.



Transferring the uninterruptible power supply between modes
                        Transferring between modes includes:
                        v Transferring from Normal to Bypass mode
                        v Transferring from Bypass to Normal mode

Transferring from Normal to Bypass Mode
                        To transfer from Normal to Bypass mode, complete the following steps:
                        1. From the main menu, press the down () button to scroll to the Control menu,
                            and press the OK button.
                        2. Press the down () button to scroll to Go to Bypass, and press the OK button.

                        The text on the screen changes to Manual Bypass Command Sent.

Transferring from Bypass to Normal Mode
                        To transfer from Bypass to Normal mode, complete the following steps:
                        1. From the main menu, press the down () button to scroll to the Control menu,
                            and press the OK button.
                        2. Press the down () button to scroll to Go to Normal, and press the OK button.

                        The text on the screen changes to Normal Mode Command Sent.

Retrieving the alarm history
                        To retrieve the alarm history through the display, complete the following steps:
                        1. From the main menu, press the down () button to scroll to the Alarm History
                            menu, and press the OK button.
                        2. Press the down () button to scroll through the listed events, notices, and
                            alarms.
                        3. Press the escape (X) button to return to the previous menu.




28   6000 VA UPS and 6000 VA EBM: Installation and Maintenance Guide