International Prospectus - '16
Page content transcription
If your browser does not render page correctly, please read the page content below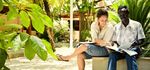 International                                                                     '16
Prospectus
DA RW I N , N O RTH E R N TE R R ITO RY

RESEARCH / POSTGRADUATE / UNDERGRADUATE / VET / ENGLISH
                                                          2016 International Prospectus |   1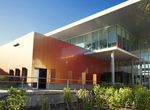 CDU is a young and dynamic
university that offers our students
an authentic and unforgettable
living and educational experience
in a unique environment.
Positioned in Australia's far north, Charles Darwin University
stands apart from all other Australian universities in its close
proximity to the nations of Asia.

The Northern Territory's economic environment is expanding
faster than any other part of Australia, and Charles Darwin
University is a vital part of that expansion and development.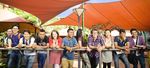 Contents
About Charles Darwin University............................................... 2
Why study at CDU?...................................................................... 3
Study locations.......................................................................... 4-5
Darwin and the Northern Territory......................................... 6-7
Gateway to Asia........................................................................ 8-9
Casuarina campus............................................................... 10-11
Student life at CDU.................................................................... 12
Scholarships................................................................................ 13
Student support and services........................................... 14-15
Application process............................................................. 16-17
Academic and English entry requirements..................... 18-19
Academic year schedule.......................................................... 20

CO U R S E I N FO R M ATI O N
Arts and Creative Arts............................................................... 22
Building Design and Architecture........................................... 27
Business and Commerce......................................................... 29
Education..................................................................................... 36
Engineering.................................................................................. 48
Environmental Science............................................................. 54
Health Sciences.......................................................................... 59
Hospitality.................................................................................... 64
Humanitarian, Emergency and Disaster Studies................ 67
Indigenous Studies.................................................................... 70
Information Technology............................................................ 73
Law and Legal Studies............................................................. 76
Science......................................................................................... 79
Social Work and Community Studies................................... 84
Innovation through Discovery.................................................. 86
Postgraduate Research............................................................ 88
2016 International Course List................................................ 90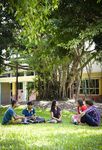 About                                                                                                                      Why
               Charles Darwin University                                                                                                  study at CDU?
        Charles Darwin University (CDU) is a comprehensive,        Our courses focus on practical applications so
        research-intensive, public university ranked in the        that graduates have job ready skills to advance
                                                                                                                                                                                        Modern, well equipped
        top 2 per cent in the world by the Times Higher            their careers. Students can move seamlessly                                                                          classrooms, laboratories
        Education 2014-2015. CDU has 22,000 students               from VET to Higher Education studies, which is
        and more than 1500 international students from             one of the many advantages of studying at a dual
                                                                                                                                                                                        and wireless campus
        68 different countries.                                    sector university.
        The University offers undergraduate, postgraduate          The main campus is in Darwin, Northern Territory                                                                     Excellent post study work
        and research degrees, as well as vocational                with centres in Sydney, Melbourne and across
        education VET diplomas and certificates.                   the NT. CDU students studying in Sydney and
                                                                                                                                                                                        and career development
                                                                   Melbourne follow the same curriculum and                                                                             opportunities
                                                                   assessment as students in the main campus
                                                                   in Darwin.                                                                Ranked in the
                                                                                                                                                                                          University campus
                                                                                                                                           TOP 2%                                         experience

                                                                                                                                              of the world's
                                                                                                                                               universities                               On and Off campus
                                                                                                                                      (Times Higher Education, 2014-2015)
                                                                                                                                                                                          student accommodation

                                                                                                                                     Located in the
                                                                                                                                     FASTEST
                                                                                                                                    GROWING
                                                                                                                                    ECONOMY
                                                                                                                                      in Australia

                                                                                                                                                                                    A young and dynamic
                                                                                                                                                      50% and 25%                  university, ranked in the
                                                                                                                                                      scholarships
                                                                                                                                                      for high                           TOP 50
                                                                                                                                                      academic
                                                                                                                                                      achievers                      of universities under
                                                                                                                                    50%                                            50 years old in the world
                                                                                                                                                      cdu.edu.au/
                                                                                                                                                                                   (Times Higher Education 2014-2015)
                                                                                                                                           25%        international/scholarships

                                                                                                                                          Small class sizes to enhance               Globally recognised degrees for best
                                                              Australian Centre for Indigenous Knowledges and Education (ACIKE).          teaching and learning success              career and employment opportunities
                                                                   Photograph taken by CDU international student, Md. Asif Islam.

2   |   2016 International Student Prospectus                                                                                                                                                       2016 International Prospectus | 3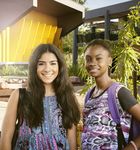 Study Locations                                                      S TU DY LOCATI O N S

               Charles Darwin University                                                                                              1 2
                                                                                                                   CASUARINA                    PALMERSTON

                                                                                                                                Northern Territory

                                                                                                                                            3
                                                                                                                                                             Queensland
                                                                                                                                   ALICE SPRINGS
                                                                                                      Western Australia

                                                                                                                                      South Australia
                                           Waterfront
                                                                                                                                                            New South
                                           CDU School of Business                                                                                             Wales           4
                                           is located in purpose built
                                           brand new premises in
                                           downtown Darwin on the
                                                                                                                                                                    4             SYDNEY

                                           Waterfront. This is close                                                                                                     Australian Capital
                                                                                                                                                        Victoria
                                           to the Darwin Convention                                                                                                          Territory
                                           Centre, five star hotels,                                                                                               MELBOURNE
                                           cafés, restaurants and
                                           shops and is a popular
                                           tourist destination.                                                                                                            Tasmania

                                                                            1       CASUARINA                                                           3     ALICE SPRINGS / KATHERINE

                                                                         The Casuarina campus is the main University                              International students may have an opportunity to
                                                                         campus located 14 kilometres from the city centre.                       study at one of CDU's regional campuses in Alice
                                                                         The beautiful 56-hectare tropical campus of lush                         Springs or Katherine.
                                                                         tropical gardens comprises state-of-the-art facilities,
                                                                         including specialised science, engineering, health,
                                                                         medical and pharmacy laboratories, library and
                                                                         student accommodation.
                                                                         The campus is close to the beach and Darwin's                                        MELBOURNE AND SYDNEY
                                                                         largest shopping precinct. It is serviced by public                            4
                                                                         transport and is connected to the suburbs and city
                                                                         centre by extensive cycle tracks. The majority of                        CDU offers selected degree courses in Melbourne and
                                                                         CDU's international students study at this campus.                       Sydney. Courses are delivered in accordance with CDU
                                                                                                                                                  policies, procedures and admissions requirements.

                                                                                                                                                  Students are enrolled as CDU students and follow the same
                                                                                                                                                  CDU curriculum and assessment and will graduate with a
                                                                                                                                                  degree from Charles Darwin University.

                                                                                    PALMERSTON
                                                                            2                                                                      DU Melbourne is in association with
                                                                                                                                                  C
                                                                                                                                                  Australian Technical and Management College (ATMC)
                                                                                                                                                  cdumelbourne.com
                                                                         The Palmerston campus is located 20 kilometres from                      CDU CRICOS PROVIDER NO. 00300K (VIC)
                                                                         Darwin's city centre and within walking distance of                      ATMC CRICOS PROVIDER NO. 03013D
                                                                         Palmerston city centre. The campus has modern state-
                                                                                                                                                   DU Sydney is exclusively managed by
                                                                                                                                                  C
                                                                         of-the-art facilities, including a large training kitchen,               Charles Darwin University.
                                                                         bakery and bar, and a commercial training restaurant.                    cdu.edu.au/international/sydney
                                                                                                                                                  CDU CRICOS PROVIDER NO. 03286A (NSW)

4   |   2016 International Prospectus                                                                                                                                         2016 International Prospectus |   5
Darwin
               & the Northern Territory

        Australia's Northern Territory offers a unique and unforgettable living
        and educational experience. It is world famous for its scenic natural
        wonders in one of the world's oldest landscapes, prolific wildlife,
        and access to firsthand experience of an ancient Aboriginal culture.
        Students can experience the stunning landscapes of World Heritage
        Kakadu National Park, Katherine Gorge (Nitmiluk) and Uluru. Local
        people are warm, friendly and welcoming.

                                                                                              O FFE R S A
                                                                                              UNIQUE AND                                                                          Cosmopolitan and tropical, Darwin is a vibrant
                                                                                              U N FO RG E T TA B LE
                                                                                              LI V I N G A N D         The Northern Territory                                     young city of diverse nationalities, over 50 nations
                                                                                                                                                                                  and 70 different ethnic backgrounds. It is a small
                                                                                              E D UCATI O N A L
                                                                                              E X PE R I E N C E
                                                                                                                         is Australia's fastest                                   modern city with a thriving cultural diversity,
                                                                                                                                                                                  highlighted in the many festivals and weekly

                                                                                                                       growing economy with                                       markets that are part of life here.
                                                                                                                                                                                  The growth in oil and gas projects in the region
                                                                                                                       growth set to continue                                     and the development of the INPEX natural gas
                                                                                                                                                                                  facility mean that Darwin is fast becoming a
                                                                                                                        due to major projects                                     regional hub for industry and business, and a
                                                                                                                                                                                  linchpin in Australian trade, communications,
                                                                                                                          in oil and gas and                                      transport and logistics networks.

                                                                                                                             construction.

                                                                                                                      GROSS STATE PRODUCT (GSP) PER CAPITA 2013–14 CHANGE (Source: Australian Bureau of Statistics)

                                                                                                                         7

                                                                                                                         6                                                                         6.5%

                                                                                                                                                                           5.5%
                                                                                                                         5

                                                                                                                         4

                                                                                                                         3

                                                                                                                         2                            2.3%                                                                 2.5%
                                                                                                                                 2.1%
                                                                                                                                           1.7%
                                                                                                                         1                                      1.3%                    1.2%
                                                                                                                                                                                                               0.7%
                                                                                                                         0
        Kakadu National Park, Northern Territory, Australia. Image: Peter Eve & Tourism NT.                                      NSW        VIC       QLD        SA        WA           TAS         NT         ACT       AUS (avg)

6   |   2016 International Prospectus                                                                                                                                                                       2016 International Prospectus |   7
Gateway                        Geographically
                                                                                                         THE DARWIN LIFEST YLE OFFE RS:

               to Asia
                                                                                                          	Safe, modern, friendly city in a tropical climate

                                                                                                          	A relaxed outdoor lifestyle in unspoiled
                                           closer to seven major                                            surroundings and beaches

                                           Asian cities than any                                          	Easy to get around by cycle, bus or walking

                                                                                                          	International airport with direct flights to and from
                                          other Australian capital,                                         Singapore, Kuala Lumpur, Bali and Manila

                                             Darwin stands as                                             	Recreational and sporting activities including
                                                                                                            fishing, sailing, rock climbing, golf, tennis, football,

                                            Australia's gateway                                             soccer, rugby and more

                                                                                                          	A diverse and multicultural population
                                                  to Asia.                                                	A range of religious services and places
                                                                                                            of worship.

                                        FAS T FACT S A BOUT TH E N O RTH E R N TE R R ITO RY

                                               Australia's 3rd largest region – 1.4 million                      Tropical climate
                                               square kilometres
                                                                                                                 The average temperature ranges from 23° to 32°
                                               That is: Over 1/3 the size of China; larger than India;            Celsius. The average rainfall in the NT is 1708 mm
                                               and equal to the combined landmass of Indonesia,                   per year.
                                               Thailand, Malaysia, Vietnam, Philippines, Cambodia
                                               and Bangladesh.

                                               Youthful population                                              Excellent career prospects
                                               Median age of the NT population is 31 years,                     The NT has a low unemployment rate of just 3.6%
                                               compared with a national median age of 38 years.                 (Dec 2014).

8   |   2016 International Prospectus                                                                                                 2016 International Prospectus |   9
Casuarina                                                Get to know
            campus                                                   the Casuarina Campus

                                                                 1   U N I V E R S I T Y CA F É             2   C D U B O O KS H O P

                           1             3       5       7

                                     2       4       6       8   3
                                                                     I N T E R N AT I O N A L H O U S E ,
                                                                     DA RW I N                              4   L I B R A RY

                                                                                                                O F F I C E O F I N T E R N AT I O N A L
                                                                 5   M A L N A I R N AU D I TO R I U M      6   S E RV I C E S

                                                                     MAIN ENTRANCE AND
                                                                 7   I N FO R M AT I O N C E N T R E        8   C D U GY M

10 | 2016 International Prospectus                                                                                             2016 International Prospectus |   11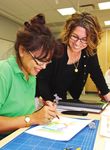 Student Life
               at CDU

G E N E R A L LI V I N G E X PE N S E S
Students should not expect to fund their studies or
living costs in Australia through part-time employment.
                                                                 Your cost of living and studying in Australia will depend on the
                                                                 lifestyle you choose to lead. The tables below give an idea of
                                                                 how much you will spend. Generally, allow between $19,000
                                                                                                                                        Scholarships
The Australian Government recommends a single student            and $23,000 per year for your living expenses. Also budget
budget of $18,610 per year. A married student will need an       approximately $500 for books and stationery each semester.
additional $6,515 per year for a spouse and $3,720 per year                                                                              R E S E A RC H S C H O L A R S H I PS                        CO U R S E WO R K S C H O L A R S H I PS
per child.
                                                                                                                                         • International Postgraduate Research Scholarships          •	Vice-Chancellors International High Achievers Scholarship
immi.gov.au/students/student-visaliving-costs.htm                                                                                           (IPRS)                                                    •	The Australian Government extensive scholarship program
                                                                                                                                         • Prestigious International Research Tuition Scholarships   •	Other scholarship options may be available through
 Estimated Weekly Expenses for a Single Student                                                                                             (PIRTS)                                                      foreign governments, international organisations or
                                                                                                                                                                                                         other funding bodies: DIKTI, etc.
                                                                           Off campus                On campus IHD Darwin
 Rent                                                                       $160–350                          $185–220
 Electricity, gas, water                                                     $15–30                        Included in rent
                                                                                                                                                    Further information available at                             Further information is available at
 Telephone and internet                                                      $20–40                 $10 (internet included in rent)
                                                                                                                                                    cdu.edu.au/research/ori/scholarships                         cdu.edu.au/international/
 Food and groceries                                                         $80–200                           $80–200                                                                                            future-students/scholarships
 Public transport                                                            $20–45                              $10
 Personal (clothing, health etc.)                                            $30–60                            $30–60
 Recreation and entertainment                                                $40–60                            $40–60

 Total                                                                      $365–785                          $306–543

 Shared Accommodation Establishment Expenses                     U N I LO D G E O FF CA M PU S
 Accommodation bond
                                                                 ACCO M M O DATI O N                                                  O U R I NTE R N ATI O N A L S TU D E NT S
                                            $640–1200
 (equal to 4 weeks' rent)                                        UniLodge Darwin student accommodation opened in February
 2 weeks' rent in advance                   $320–600             2015 offering students a modern and convenient living
 Utility connection fees                    $100–200             environment only 800 metres from the gates of Charles Darwin
                                                                 University, Casuarina campus. UniLodge Darwin is a purpose                        Students come from                                              The average age is
                                                                                                                                                                                                        26
 Total                                   Total $1060–2000        built student accommodation building, and potential residents                     56 different countries                                          26 years
                                                                 can choose between a range of accommodation options at
                                                                 different price levels.
O N - CA M PU S ACCO M M O DATI O N
                                                                 unilodge.com.au/lodge/darwin/                                                                                                                     40.6% are in postgraduate programs
International House Darwin (IHD) is located on the Casuarina
campus and provides a safe and secure residential                                                                                                  41% are female                                                  49.1% are in undergraduate programs
community. IHD has 334 rooms in 16 self-standing multi-                                                                                            59% are male                                                    8.8% are in VET courses
level buildings. A free inter-campus shuttle bus to Palmerston
campus operates during the semester.                                                                                                                                                                               1.5% are in non-award programs
For more information and to apply,
visit: cdu.edu.au/ihd

12 |     2016 International Prospectus                                                                                                                                                                                              2016 International Prospectus |   13
Student
                  support and services
     FAC I L I T I E S A N D S E R V I C E S O N CA M P U S

         	Banking                               	Learning Spaces   	CDU Sport
         	Transport                             	Library           	International Student Lounge
         	Bookshop                              	Gym               	CDU Students' Association
         	Student and Staff Cafeteria           	Post Office       	POST Study Migration Seminars
         	Café                                  	Childcare

                                                                                                       Academic Support                                   International Student Support
                                                                                                       International students can access free tutoring,   CDU's International Student Support team provides
                                                                                                       workshops and seminars to assist with improving    dedicated advice and support on a range of matters
                                                                                                       academic skills.                                   related to studying as an international student.

                                                                                                       cdu.edu.au/lba/all/allsp/                          cdu.edu.au/international

                                                                                                       Careers And Employment Support                     Student Counselling
                                                                                                       The Careers and Employment team is available       CDU provides professional, confidential and
                                                                                                       to assist students identify potential career       free counselling services to students to assist
                                                                                                       interests, provide practical assistance with       in adjusting to life in a new environment and the
                                                                                                       CV writing and skills to gain employment.          transition to university study.
                                                                                                       cdu.edu.au/careers                                 cdu.edu.au/ses/student-support.html

                                                                                                       English Language Support
                                                                                                       The University offers a range of free English
                                                                                                       language support for international students,
                                                                                                       including conversation classes and academic
                                                                                                       English workshops.

14   |   2016 International Prospectus                                                                                                                                    2016 International Prospectus |   15
Application                                                                                                                                                                                     Charles Darwin University only recruits
                                                                                                                                                                                                             genuine temporary entrants (GTE)
             process                                                                                                                                                                                         and genuine students (GS).
                                                                                                                                                                                                             For more information, please visit:
                                                                                                                                                                                                             immi.gov.au/students/_pdf/
                                                                                                                                                                                                             2011-genuine-temporary-entrant.pdf

     A PPLI CATI O N                          AS S E S S M E NT                         O FFE R                                    ACC E P TA N C E                          VISA                                           A R R I VA L

     Applications must be submitted           The CDU International Admissions team     If your application is successful you      Accepting your Letter of Offer            The Department of Immigration                  CDU will send you a Pre-Departure
     through the University's online          will assess your application against:     will be sent one of the following:         generally includes the following steps:   and Border Protection (DIBP) is                and Arrivals Guide with information on
     application system. Follow the                                                                                                                                          responsible for issuing visas to               the things to consider when booking
     instructions in the online application   •	English language entry requirements.   • Provisional Letter of Offer              •	Paying the deposit outlined in your    students who wish to study in                  your travel and arriving in Australia.
     form to ensure you have attached all        cdu.edu.au/international/              • Conditional Letter of Offer                 Letter of Offer                        Australia. More information on the
     relevant supporting documents.              future-students/entry-requirements.                                               • 	Signing and returning the Terms       visa application process can be                The University will send you
                                                                                        • Unconditional Letter of Offer
                                              •	Academic entry requirements.                                                         of Agreement                           found at:                                      information about the Compulsory
     Incomplete applications cannot be           cdu.edu.au/international/              Each Letter of Offer has instructions                                                                                               International Student Orientation
     processed and will be returned to           future-students/entry-requirements.    on what you have to do next and on         CDU will then issue a Confirmation        immi.gov.au/e visa/students.htm                in the weeks before the semester
     you to complete and resubmit.                                                      how to accept your offer, if applicable.   of Enrolment (CoE) which you can                                                         commences.
                                              •	The Department of Immigration and                                                 use to apply for your Australian
     Application deadlines                       Border Protection (DIBP) Genuine       You must not use your Letter of Offer      student visa.                                                                            cdu.edu.au/orientation
                                                 Temporary Entrant (GTE) and            to apply for a student visa.
     Summer Semester: 3 October                  Genuine Student (GS) criteria.
     Semester One: 15 January
                                              Meeting the minimum entry
     Semester Two: 10 June                    requirements for a course does not
     cdu.edu.au/international/                guarantee an offer to study at CDU.
     future-students/howdoiapply/             A complete application is normally

 1                                            2                                         3                                                                          4                                        5                                              6
                                              assessed within five business days.

16   | 2016 International Prospectus                                                                                                                                                                                                 2016 International Prospectus | 17
Academic & English
                                                                                                                            P O S TG R A D UATE
                                                                                                                            COURSEWORK PROGRAMS                                                    RESEARCH PROGRAMS
                                                                                                                            The minimum academic requirement for admission to a                    Applicants must have successfully completed the equivalent of

               entry requirements                                                                                           postgraduate or graduate entry degree is the completion of a
                                                                                                                            bachelor's degree which is deemed equivalent to an Australian
                                                                                                                            bachelor's degree by the University's qualification assessment
                                                                                                                                                                                                   an Australian honours degree or masters degree.

                                                                                                                            references.
                                                                                                                            Applicants may also be required to satisfy specific course
                                                                                                                            requirements, such as a minimum overall grade score,
                                                                                                                            prerequisite knowledge or work experience.

                                                                                                                            VOCATI O N A L E D UCATI O N A N D TR A I N I N G ( V E T )

                                                                                                                              Diploma and Advanced Diploma programs                                  Certificate level programs

                                                                                                                              A qualification equivalent to Australian Year 12                       A qualification equivalent to Australian Year 10

                                                                                                                            E N G LI S H L A N G UAG E E NTRY R EQ U I R E M E NT S
                                                                                                                            PREVIOUS ENGLISH LANGUAGE STUDY
                                                                                                                            Students who have studied in English or studied English                Students can qualify for entry into CDU courses by completing
                                                                                                                            language in their previous studies may meet the English                a qualification with one of our partners: Navitas English, ATMC,
                                                                                                                            language entry requirements if they have achieved the grades           or approved colleges in the Academies Australasia network.
                                                                                                                            and qualifications required.
                                                                                                                            The University accepts other tests as evidence of English
                                                                                                                            language proficiency, for more information please visit:                          For more information, please visit
                                                                                                                            cdu.edu.au/international/future-students/                                         cdu.edu.au/international
                                                                                                                            entry-requirements
                                                                                                                            All test scores are valid for two years from the date of the test to
                                                                                                                            the date of commencement at CDU, unless otherwise specified.

                                                                                                                             ENGLISH LANGUAGE TESTS AND COURSES

                                                                                                                             Test                               Postgraduate                       Undergraduate                    VET
                                                                                                                              IELTS Academic Module              A minimum overall score           A minimum overall score          A minimum overall score
                                                                                                                                                                 of 6.5 with no band less          of 6.0 with no band less         of 5.5 with no band less
                                                                                                                                                                 than 6.0.                         than 6.0, except B.Nursing,      than 5.0.
                                                                                                                                                                                                   B. Midwifery and
                                                                                                                                                                                                   B.Pharmacy which require
U N D E RG R A D UATE                                                                                                                                                                              a minimum overall score
                                                                                                                                                                                                   of 6.5 with no band less
The minimum academic entry requirement for admission to                                                                                                                                            than 6.0.
an undergraduate degree is the completion of a qualification     B a c h e l o r 's D e g r e e
deemed equivalent to Australian Year 12 by the University's                                                                   Pearson Test of English            A minimum overall score           A minimum overall score of       A minimum overall score
qualification assessment references. Applicants may also be                                                                   (PTE) Academic module              of 60 with no score lower         50 with no score lower than      of 46.
required to satisfy specific course requirements such as a                                                                                                       than 50.                          42, except for B.Nursing,
minimum overall grade score or prerequisite knowledge.
                                                                 A d va n c e d D i p l o m a                                                                                                      B. Midwifery and
                                                                 Up to 160 credit points                                                                                                           B.Pharmacy which require
The complete list of equivalencies is available at                                                                                                                                                 a minimum score of 58 with
cdu.edu.au/international                                                                                                                                                                           no score lower than 50.
                                                                 Diploma
                                                                 Up to 80 credit points                                       TOEFL Internet based Test          A minimum overall score           A minimum overall score of       A minimum overall score of
PATHWAYS                                                                                                                      (iBT)                              of 90 with a minimum              80 and a minimum writing         65 with a minimum writing
Students can qualify for entry into a CDU bachelor's degree                                                                                                      writing score of 22.              score of 20, except for          score of 18.
                                                                 Certificate IV                                                                                                                    B.Nursing, B.Midwifery and
by completing a CDU VET qualification.                           Up to 40 credit points
                                                                                                                                                                                                   B.Pharmacy which do not
                                                                                                                                                                                                   accept TOEFL.
                                                               Maximum credit of VET courses into a CDU Bachelor's Degree

18   |   2016 International Prospectus                                                                                                                                                                                           2016 International Prospectus |   19
ACA D E M I C Y E A R S C H E D U LE
The academic year is divided into three semesters, with each         There is the option to study in a summer semester, which is   Course
                                                                                                                                   Information
semester 16 weeks in duration, see academic calendar below.          available between November and February*.

                                                  Semester 1 2016             Semester 2 2016            Summer Semester 2016

 Orientation                                         22 February                    11 July                    1 November

 Teaching starts                                     29 February                   18 July                     7 November

 Teaching ends                                         18 June                   4 November                 26 February 2017

* These dates are subject to change. Please check the CDU website.

                                                                                                                                   Course information in the following pages is correct at time of publication.
                                                                                                                                   Check the website for up-to-date course information:
                                                                                                                                   cdu.edu.au/international/future-students/courses
Arts                      BACH E LO R O F A RT S

             & Creative Arts                                                                                      Literary Studies
                                                                                                                  Year 1                 Year 2                 Year 3
                                         D U R AT I O N          A N N UA L FE E         S TA R T DAT ES
                                                                                                                  •	Creative and        •	The Literature      •	Australian
                                                                                                                     Critical Writing       of the North:          Literature in
                                             3 years                 $17,808              February / July                                   Australia and          the Twentieth
                                                                                                                                            South East Asia        Century
                                       ENTRY REQUIREMENTS                                                                                •	Creative and        •	Writing for Stage
                                                                                                                                            Professional           and Screen
                                       •	A minimum overall Academic IELTS score of 6.0 with no band                                        Writing
                                          less than 6.0, or equivalent
                                       •	Successful completion of Australian Year 12 or equivalent               Visual Arts
                                                                                                                  Year 1                 Year 2                 Year 3
                                       ABOUT THE COURSE
                                                                                                                  •	Introduction to     •	Modernity           •	Advanced Studio
                                       The Bachelor of Arts provides graduates with the ability to                   Multimedia          •	New Media
                                       understand and to study human society. It develops high levels             •	Creative Practice      Studio
                                       of written and oral communication skills in the humanities and
                                       social sciences, including history, Greek, Chinese (Mandarin) and
                                                                                                                  Media Studies
                                       Indonesian studies, political science, media studies, sociology and
                                       music. The course commences with a common first year, providing            Year 1                 Year 2                 Year 3
                                       an excellent foundation for further study in a core specialist
                                       area of history or political science. A second specialist pathway          •	Foundations of      •	New Media           •	Advanced Studio
                                       of study is available in languages, creative arts and industries,             Communication          Intermediate
                                       Indigenous knowledge systems or literary studies. Combinations                studies                Studio
                                       of these specialist areas of study provide graduates with distinctive      •	Issues in
                                       qualifications that lead to interesting and rewarding careers                 Communication
                                       across the arts and cultural spectra. The course builds on the             •	Introduction to
                                       University's unique location in tropical northern Australia, adjacent         Multimedia
                                       to Southeast Asia.
                                                                                                                  Greek
                                       CAREER OPPORTUNITIES                                                       Year 1                 Year 2                 Year 3

                                       Employment opportunities include federal, state and territory              •	Greek 1             •	Greek 3             •	Language Project
                                       governments, land councils, museums, non-government agencies               •	Greek 2             •	Greek 4             •	In Country
                                       and the corporate sector, particularly where these organisations                                  •	Negotiated             Language Study
                                       engage with central and northern Australia and Asia.                                                 Language Study      •	Greek 5
                                                                                                                                         •	In-Country          •	Greek 6
                                                                                                                                            Language Study
                                       COURSE STRUCTURE
                                       Core units include:                                                        Indonesian

                                       •	An Introduction to Reading Literature and Film                          Year 1                 Year 2                 Year 3
                                       •	Sociological Perspectives
                                       •	Foundations of Western Civilisation                                     •	Indonesian 1        •	Indonesian 3        •	Indonesian 5
                                       •	Fundamentals of Australian History                                      •	Indonesian 2        •	Indonesian 4        •	Indonesian 6
                                                                                                                                         •	Negotiated          •	Language Project
                                                                                                                                            Language Study      •	In-Country
                                       Specialisations are shown below and include an example of the                                     •	In-Country             Language Study
                                       typical units studied:                                                                               Language Study

                                       Political Science
                                                                                                                  Chinese
                                       Year 1                   Year 2                   Year 3
                                                                                                                  Year 1                 Year 2                 Year 3
                                       •	Introduction to       •	Political Ideas       •	Northern Territory
                                          Australian Politics   •	International            Politics Internship   •	Chinese 1           •	Chinese 3           •	Language Project
                                                                   Relations                Program               •	Chinese 2           •	Chinese 4           •	In-Country
                                                                •	Comparative           •	Politics in                                  •	Negotiated             Language Study
                                                                   Politics of South        Indonesia                                       Language Study      •	Chinese 5
                                                                   East Asia             •	Politics in China                            •	In-Country          •	Chinese 6
                                                                                                                                            Language Study
                                       History
                                                                                                                  Music
                                       Year 1                   Year 2                   Year 3
                                                                                                                  Year 1                 Year 2                 Year 3
                                       •	Fundamentals of       •	Colonial rule in      •	Northern
                                          Australian History       Southeast Asia           Australian History    •	Introductory        •	Intermediate        •	Advanced
                                                                •	Modern History           since 1911               Language of            Instrumental and       Instrumental and
                                                                   of Island South       •	Mainland                 Music                  Vocal Studies          Vocal Studies
                                                                   East Asia                Southeast Asia        •	Introductory        •	Intermediate        •	Music Studies
                                                                •	Northern Australian   •	Independent              Instrumental and       Language of            – Teaching
                                                                   History to 1911          Studies                  Vocal Studies          Music                  Perspectives

22 |   2016 International Prospectus                                                                                                              2016 International Prospectus |   23
BAC H E LO R O F A RT S                                                    BACH E LO R O F A RT S/                                                     BACHELOR OF CRE ATIVE ARTS                                                BACHELOR OF CRE ATIVE ARTS
( H O N O U R S)                                                           BACH E LO R O F L AW                                                        AND INDUSTRIES (COMMUNICATION)                                            AND INDUSTRIES (NE W MEDIA DESIGN)

     D U R AT I O N        A N N UA L FE E         S TA R T DAT ES           D U R AT I O N          A N N UA L FE E          S TA R T DAT ES            D U R AT I O N         A N N UA L FE E        S TA R T DAT ES             D U R AT I O N        A N N UA L FE E         S TA R T DAT ES

         1 year                $17,808              February / July              5 years                  $17,980              February / July              3 years                    $17,496          February / July               3 years                    $17,496         February / July

 ENTRY REQUIREMENTS                                                        ENTRY REQUIREMENTS                                                          ENTRY REQUIREMENTS                                                        ENTRY REQUIREMENTS
 •	A minimum overall Academic IELTS score of 6.0 with no band             •	A minimum overall Academic IELTS score of 6.0 with no band               •	A minimum overall Academic IELTS score of 6.0 with no band             •	A minimum overall Academic IELTS score of 6.0 with no band
    less than 6.0, or equivalent                                              less than 6.0, or equivalent                                                less than 6.0 or equivalent                                               less than 6.0 or equivalent
 •	Successful completion of Australian Year 12 or equivalent              •	Successful completion of Australian Year 12 or equivalent                •	Successful completion of Australian Year 12 or equivalent              •	Successful completion of Australian Year 12 or equivalent

 ABOUT THE COURSE                                                          ABOUT THE COURSE                                                            ABOUT THE COURSE                                                          ABOUT THE COURSE
                                                                           This combined degree provides students with the generic                     This course offers students the opportunity to tap into their             This course provides students with the knowledge and skills to
 This course is an essential preparation for higher research and
                                                                           skills and understanding of humanities and social sciences in               creative potential by developing their strengths in professional and      become designers and developers within the creative industries by
 for admission into research and postgraduate programs in the
                                                                           conjunction with legal education for the practice of law.                   media writing, social media knowledge and public relations, and           allowing them to specialise in web development and design, new
 Humanities and Social Sciences. Coursework units, involving
                                                                           The Arts course provides graduates with the ability to understand           broadcast and multimedia production. This course is designed to           media design, communication design or contemporary music. The
 intensive personalised tutorials, prepare students for analysis and
                                                                           and study human society. It develops high levels of written and             help students situate themselves in the context of the Australian         course focuses on high-end technologies, software and theories
 problem solving at an advanced fourth year level in their areas of
                                                                           oral communication skills in the Humanities and Social Sciences,            media communications industry and also to understand global               to enable students to become multi-skilled professionals and
 study. The thesis component provides research training which
                                                                           including History, Greek, Chinese (Mandarin) and Indonesian                 communication cultures. Students are encouraged to broaden                creative graduates in areas such as animation, video production,
 equips the student with advanced skills in the discipline area
                                                                           Studies, Political Science and Sociology. It prepares graduates for         their studies through elective choices from the creative and              communication, interactive design, graphic design, digital media,
 leading to a substantial research paper. Areas of study may include
                                                                           research training at honours and postgraduate level.                        culture-focused courses offered at Charles Darwin University in           film, television, gaming, music, sound and web design.
 history, literary studies, political science, Indonesian, sociology and
                                                                                                                                                       new media design, literary studies, visual arts and humanities.
 South-East Asian studies.                                                 The primary aim of the law course is to provide a legal education
                                                                           for the practice of law. In that context, the course aims to provide
 The course provides advanced understanding and critical                                                                                                                                                                         CAREER OPPORTUNITIES
                                                                           knowledge of the legal system and legal principles, and to cultivate a
 evaluation of aspects of human society, its history, culture, political                                                                               CAREER OPPORTUNITIES
                                                                           capacity for legal research, analysis and communication. The course                                                                                   Graduates can work in areas such as computer arts,
 development, and diversity, with opportunities, in particular, to
                                                                           also provides international and theoretical perspectives on the law and     In this exciting course, graduates find employment in print and           communication, interactive design, gaming, graphic design,
 study northern Australian and South-East Asian societies.
                                                                           encourages an appreciation of legal issues of special significance to       electronic media jobs, journalism, public relations, marketing,           digital media, film, television, music, sound and web.
                                                                           the Northern Territory, including Aboriginal legal issues.                  government and community relations as well as a host of other
                                                                                                                                                       niche areas in commercial enterprises that place a premium on
 CAREER OPPORTUNITIES                                                                                                                                  managing relationships and development of strong writing skills.          COURSE STRUCTURE
                                                                           CAREER OPPORTUNITIES
 A higher qualification recognised by public and private sector                                                                                                                                                                  Core units include:
 employers, the BA (Hons) is also an essential preparation for             Graduates of law are not restricted to a career as a solicitor or
 postgraduate research training at masters and doctorate level.
                                                                                                                                                       COURSE STRUCTURE
                                                                           barrister, if that is not their ambition. A law degree opens up career                                                                                Year 1                              Year 2
                                                                           options in diverse areas, including in-house counsel of private             Core units include:
                                                                           and public institutions, in teaching, industrial relations, the military,                                                                             •	Introduction to Multimedia       •	Communication, Technology
                                                                           police services, politics, human rights, customs, immigration and           Year 1                              Year 2                                •	Creative Practice                   and Culture
 COURSE STRUCTURE
                                                                           in any public or private sector employment where an in-depth                                                                                                                              •	Modernity
                                                                           understanding of the law is an advantage.                                   •	Foundations of                   •	Communication, Technology,
 •	Honours Coursework A (Theory, Scope and Methods)                                                                                                      Communication Studies               Culture
                                                                           Graduates of this combined degree are awarded both the Bachelor                                                                                       Specialisations are shown below and include an example of the
 •	Honours Coursework B (Thesis Preparation)                                                                                                          •	Issues in Communication          •	Modernity
                                                                           of Arts and the Bachelor of Laws.                                                                                                                     typical units studied:
 •	Honours Thesis #10                                                                                                                                    Studies                          •	Professional Writing
 •	Honours Thesis #30                                                                                                                                 •	Introduction to Multimedia                                             New Media Design
                                                                                                                                                       •	Creative Practice
                                                                           COURSE STRUCTURE                                                                                                                                      Year 1                 Year 2                  Year 3
                                                                           Core units include:                                                         Specialisations are shown below and include an example of the             •	Introductory        •	New Media            •	Advanced Studio
                                                                                                                                                       typical units studied:                                                       Studio                 Studio               •	Advanced
                                                                           Year 1                                Year 2                                                                                                                                 •	Animation Studio        Project
                                                                                                                                                       Public Relations and Marketing
                                                                                                                                                                                                                                                        •	Scripting and
                                                                           •	Sociological Perspectives          •	Criminal Law
                                                                                                                                                       Year 1                  Year 2                  Year 3                                              Interactive Studio
                                                                           •	An Introduction to Reading         •	Contracts
                                                                              Literature and Film
                                                                                                                                                       •	Fundamentals of      •	Marketing            •	Culture and Identity   Web Development and Design
                                                                           •	Introduction to Law
                                                                                                                                                          Marketing               Communications       •	Communications
                                                                           •	Fundamentals of Australian
                                                                                                                                                       •	Principles of        •	Practising Public       Project                Year 1                 Year 2                  Year 3
                                                                              History
                                                                                                                                                          Public Relations        Relations            •	Independent
                                                                           •	Foundations of Western
                                                                                                                                                                                                          Studies                •	Software Now        •	Database             •	Database-driven
                                                                              Civilisation
                                                                                                                                                                                                                                 •	Introductory           Concepts                Web Applications
                                                                           •	Torts
                                                                                                                                                       Communication Design                                                         Studio              •	Mobile Web
                                                                           Year 3                                Year 4                                                                                                                                    Structures
                                                                                                                                                       Year 1                  Year 2                  Year 3                                           •	New Media
                                                                           •	Property Law                       •	Criminal Law                                                                                                                           Studio
                                                                           •	Equity                             •	Contracts                          •	Introductory         •	New Media            •	New Media
                                                                           •	Constitutional Law                                                          Studio                  Intermediate            Advanced Studio
                                                                           •	Trusts                                                                                              Studio               •	Culture and Identity   DUAL DEGREE PROGRAM:
                                                                                                                                                                                                       •	Communications
                                                                           Year 5                                                                                                                         Project                This course is available as part of a dual degree program.
                                                                                                                                                                                                       •	Independent            See the course list for more information.
                                                                           •	Final year electives                                                                                                        Studies

24   |   2016 International Prospectus                                                                                                                                                                                                                            2016 International Prospectus |   25
Building Design
BAC H E LO R O F C R E ATI V E A RT S A N D I N D U S TR I E S
( V I S UA L A R T S)

                                                                        Specialisations are shown below and include an example of the
                                                                        typical units studied:                                              & Architecture
   D U R AT I O N         A N N UA L FE E         S TA R T DAT ES       Studio Practice
                                                                        Year 1                Year 2                   Year 3
       3 years                   $17,496          February / July
                                                                        •	Introductory       •	Intermediate          •	Advanced Studio
                                                                           Studio                Studio                •	Independent
 ENTRY REQUIREMENTS                                                     •	Creative Arts      •	Advanced                 Studies A
 •	A minimum overall Academic IELTS score of 6.0 with no band             Elective –            Creative Arts         •	Independent
    less than 6.0 or equivalent                                            Drawing into          Elective –               Studies B
 •	Successful completion of Australian Year 12 or equivalent              Printmaking           Photography into      •	Art About Land
 •	Submission of a portfolio of creative arts                          •	Creative Arts         Painting              •	Contemporary
                                                                           Elective –         •	Advanced                 Indigenous Art
                                                                           Sculpture into        Creative Arts
 ABOUT THE COURSE                                                          Installation          Elective –
                                                                                                 Screenprinting
 In this course students will develop practice based skills and                                  into Fibre Textiles
 theoretical knowledge for the multiplicity of career options in the                          •	Indigenous Art
 arts sector. Our facilities provide discipline focused technology                               in Northern
 in printmaking, screenprinting, drawing, sculpture, fibre textiles                              Australia
 and painting. Learning is enhanced by partnerships with Northern
 Editions and CDU Art Gallery and Collection and other industry         Art Cultures
 links such as local museums and art galleries.
                                                                        Year 1                Year 2                   Year 3

 CAREER OPPORTUNITIES                                                   •	Visual Culture     •	Indigenous Art        •	Contemporary
                                                                                                 in Northern              Australian
 This rigorous and engaging course inspires and equips creative
                                                                                                 Australia                Indigenous Art
 thinkers and makers in the fields of art, craft and design. Creative
                                                                                              •	Foundations of        •	Independent
 pathways include: independent practitioners, curators, gallery
                                                                                                 Southeast Asian          Studies
 managers, arts writers, museum workers, event coordinators and
                                                                                                 Arts                  •	Contemporary
 festival directors.
                                                                                              •	Post Modernism:          Art Post C1980
                                                                                                 Art, Architecture,
                                                                                                 Culture and
 COURSE STRUCTURE
                                                                                                 Theory
 Core units include:

 Year 1                              Year 2

 •	Introduction to Multimedia       •	Communication, Technology
 •	Creative Practice                   and Culture
                                     •	Modernity

26 |   2016 International Prospectus                                                                                                                         2016 International Prospectus |   27
BAC H E LO R O F D E S I G N
                                                                            Business
                                                                            & Commerce
   D U R AT I O N          A N N UA L FE E          S TA R T DAT ES

       3 years                  $19,344              February / July

 ENTRY REQUIREMENTS
 •	A minimum overall Academic IELTS score of 6.0 with no band
    less than 6.0, or equivalent
 •	Successful completion of Australian Year 12 or equivalent

 ABOUT THE COURSE
 This course develops theoretical and practical skills in the design
 of the built environment as well as skills in computer-aided
 design and the preparation of design and working drawings.
 Focus is placed upon the special requirements for architecture,
 interior design and building construction in hot-humid tropical
 environments. The skills gained in this course will equip graduates
 to fulfil roles in the architecture and interior design industry.
 Other opportunities include further study leading to a degree in
 architecture and registration as an architect.

 CAREER OPPORTUNITIES
 The skills gained in this course will equip graduates to fulfil roles in
 the building industry as building designers or building technicians.
 Students have the opportunity to complete an additional year at
 another university to become an Interior Designer or to complete
 the Masters of Architecture at another university to be eligible for
 registration as an Architect.

 COURSE STRUCTURE
 Core units include:

 Year 1                   Year 2                    Year 3

 •	Design Studio 1       •	Design Studio 3        •	Design Studio 5
 •	Drawing               •	Architectural          •	Design in
 •	Design Studio 2          Technology and            Context
 •	Design and               Environment 2          •	Tropical
    Representation in     •	Modernity                 Architecture
    Architecture          •	Design Studio 4           Design Studio
 •	Architectural         •	Architectural          •	Architecture,
    Technology and           Technology and            Design, Culture
    Environment 1            Environment 3             and Space

28 | 2016 International Prospectus                                                       2016 International Prospectus |   29
M AS TE R O F ACCO U NTI N G                                                                                                                        M AS TE R O F BU S I N E S S A D M I N I S TR ATI O N
( PR O FES S I O N A L PR ACT I C E )                                                                                                               ( PR O FES S I O N A L PR ACT I C E )

                                                                          Corporate Accounting                                                                                                                           Decision Making
                                                                          Students will gain an understanding of accounting standards and                                                                                This unit addresses the tools and methodologies used for decision
                                                                          Australian corporate legislation which affects the operations and                                                                              making in business. It is focused on economic and statistical models
     D U R AT I O N       A N N UA L FE E         S TA R T DAT ES         financial reporting of corporate entities and the ability to analyse         D U R AT I O N        A N N UA L FE E         S TA R T DAT ES     of decision analysis and their application in large and small business
                                                                          problems and apply the relevant accounting standards and                                                                                       settings, as well as in a public policy framework. It will be shown
       2 years                $23,448             February / July         corporate legislation to practical situations.                                  2 years                 $23,448            February / July     how use of the models can improve the decision process by helping
                                                   (November                                                                                                                                          (November          the decision-maker understand the structure of the decision and
                                                                          Accounting Theory
                                                                                                                                                                                                                         incorporate subjective probabilities as a way to portray risk. The
                                                 CDU Sydney and           The purpose of this unit its to enable students to take a balanced                                                        CDU Sydney and       importance of sensitivity analysis will be emphasised, as well as the
                                                 Melbourne only)          approach in explaining and discussing the alternative theories and                                                        Melbourne only)      need to combine both quantitative and qualitative considerations
                                                                          perspectives of accounting. This unit enables students to appreciate
                                                                                                                                                                                                                         in decision-making. Cases will be drawn from small business
 This course is available at CDU Darwin Waterfront,                       the principles and concepts that underlie these various perspectives       This course is available at CDU Darwin Waterfront,                  scenarios, the public policy arena, and corporate settings.
 CDU Sydney and CDU Melbourne                                             and to present relevant information to address these needs.                CDU Sydney and CDU Melbourne
                                                                                                                                                                                                                         Organisational Behaviour
                                                                          Australian Taxation Law
                                                                                                                                                                                                                         Exposes students to the psychosocial, cultural and political contexts
 ENTRY REQUIREMENTS                                                       This unit is designed to provide the student with working knowledge        ENTRY REQUIREMENTS                                                  of behaviour in an organisation by developing perspectives on the
                                                                          of central taxing provisions of Commonwealth Tax Law and the
                                                                                                                                                                                                                         individual (personality, motivation), group dynamics (leadership,
 •	A minimum overall Academic IELTS score of 6.5 with                    concepts underlying these provisions and also the ability to apply         •	A minimum overall Academic IELTS score of 6.5 with
                                                                                                                                                                                                                         decision-making) and systemic factors (culture, change). Importantly,
    no band less than 6.0, or equivalent                                  Tax Law to factual situations.                                                no band less than 6.0, or equivalent
                                                                                                                                                                                                                         the unit is not prescriptive and concepts and models are examined
 •	Successful completion of an Australian Bachelor degree                                                                                           •	Successful completion of an Australian Bachelor degree
                                                                          Cost and Management Accounting                                                                                                                 from a critical perspective.
    or equivalent                                                                                                                                       or equivalent
                                                                          On completion of this unit students should be able to explain the
                                                                                                                                                                                                                         Business Research
                                                                          nature of managerial accounting and the role of the management
                                                                                                                                                                                                                         This unit introduces students to the field of business research. It
                                                                          accountant as well as understanding cost concepts; cost
 ABOUT THE COURSE                                                                                                                                    ABOUT THE COURSE                                                    examines, in depth, the research process and introduces them to
                                                                          behaviour and cost accounting systems; determine product costs;
                                                                                                                                                                                                                         the various aspects of doing research and providing practical advice
 Graduates of degree courses other than accounting may later              understand overhead costs and explain how to allocate overheads            This course is designed to develop the key attributes and skills
                                                                                                                                                                                                                         and insight in their choice of research topic. Topics covered include
 wish to enhance their management skills or become professional           to departments and to products; explain the difference between             required by senior and middle managers in a range of areas
                                                                                                                                                                                                                         hypothesis formulation and theory construction, data collection
 accountants by undertaking a conversion course such as this              variable and absorption costing and prepare profit and loss                including commerce, industry and public sector. Participants
                                                                                                                                                                                                                         techniques, ethical issues in research, research design and several
 MACPP. A conversion course enables graduates with non-                   statements, prepare and analyse budgets and cost variances,                choose to study a particular set of units, combined with a period
                                                                                                                                                                                                                         research methodologies.
 accounting or partial accounting backgrounds to meet the                 and understand their limitations.                                          of approved professional practice experience/or research,
 academic requirements for membership of CPA Australia, the                                                                                          providing the graduate the opportunity to apply their theoretical   Organisational Strategy and Leadership
 Institute of Chartered Accountants in Australia and the Association      Auditing Corporate Entities
                                                                                                                                                     understanding to the reality of the workplace                       This unit introduces and outlines the major themes, principles and
 of Chartered Certified Accountants of the UK.                            On completion of this unit students should have an understanding
                                                                                                                                                                                                                         practices of strategic management. It also explores the role of
                                                                          of the nature and importance of the audit, outline nature and structure    The special feature of this course is the 12 week internship to
 The course focuses on contemporary knowledge and skills                                                                                                                                                                 leadership in developing sound and effective organisational strategy.
                                                                          of the accounting profession in Australia, the importance of Joint         ensure that students have the opportunity to put theory into
 required for practise as a public or chartered accountant, including                                                                                                                                                    The unit will emphasise the contrast between the conventional
                                                                          Code of Ethics and professional requirements. Assess the likelihood        practice, are in touch with modern demands and practices and are
 effective management, accountability and control, and effective                                                                                                                                                         and emergent strategies. The unit commences with a review of
                                                                          of material error for accounting balances or class transactions            better prepared for the workforce
 decision-making for financial success.                                   and the use of audit testing and Auditing Standards for specific                                                                               the strategic management model and the importance of effective
                                                                          account balances.                                                          Students also have the option of completing this course in          leadership in achieving effective strategy.
 A special feature of this course is the 12 week internship to ensure                                                                                1.5 years. For more information please visit
 that students have the opportunity to put theory into practise,          Computer-Based Accounting Systems                                                                                                              Professional Practice Experience
                                                                                                                                                     cdu.edu.au/international/future-students/courses.
 are in touch with modern demands and practices and are better            Accounting packages, operating systems and hardware selection                                                                                  Professional Practice Research
 prepared for the workforce.                                              and evaluation; the relevance and role of computerised accounting
                                                                          systems, general ledger, budgeting and performance analysis,               CAREER OPPORTUNITIES
 Students also have the option of completing this course
                                                                          accounts receivable, invoicing/sales analysis, inventory control,                                                                              Specialist units are shown below (students must chose six)
 in 1.5 years. For more information please visit                                                                                                     Graduates of this course will be able to seek employment as
 cdu.edu.au/international/future-students/courses.                        accounts payable, personnel and payroll, and fixed assets systems.
                                                                                                                                                     middle and senior managers in public and private sectors            •	Commercial and Corporate Law for Managers
                                                                          Business Communications                                                    with the knowledge to contribute effectively to organisational      •	Managing Innovation
                                                                          This unit aims at augmenting the existing student knowledge                resource decisions, ethics, leadership, strategic planning and      •	International Business
 CAREER OPPORTUNITIES                                                     base through improvement in communication skills and preparing             problem solving                                                     •	International Marketing
                                                                          students for organisational communication. Through this unit the                                                                               •	Cross Cultural Management
 Graduates find employment as accountants or financial
                                                                          students will be able to apply their understanding of business and                                                                             •	Human Resource Management
 analysts, and may increase promotional opportunities in their
                                                                          effective communication to real-life work scenarios.                       COURSE STRUCTURE                                                    •	Clients and Markets
 existing occupations.
                                                                          Economic Statistics                                                                                                                            •	Operations Management
                                                                                                                                                     Core units include:
                                                                          This unit focuses on both the statistical tools and techniques
 PROFESSIONAL RECOGNITION                                                 used for decision making and the economic environment in which             Accounting for Managers
                                                                          businesses operate; and how to use the available information to            This unit prepares the student for managerial decision-making. It
 Students who complete the MACPP will meet the academic                                                                                              introduces basic accounting techniques, evaluation of progress,
                                                                          make better decisions. The unit is organised into two discrete
 requirements for membership of Certified Practising Accountant
                                                                          components – the quantitative methods and microeconomics.                  the reporting and analysis of results.
 (CPA Australia), the Institute of Chartered Accountants in Australia
 and the Association of Chartered Certified Accountants of the            Aspects of Corporate Finance                                               Economics for Managers
 UK. Students will need to meet the English language entry                On completion of this unit, students should be able to: identify           This unit focuses on both the micro and macro aspects of the
 requirements for registration.                                           and explain major financial decisions; understand key concepts of          economy and provides an appreciation for the basic issues of
                                                                          corporate finance; analyse and evaluate capital investment projects;       economics confronting contemporary managers. The unit enables
 Students should check professional recognition requirements in
                                                                          understand the concept of risk and return; basic principles of             students to understand challenges and prescribe policies based
 their home country.
                                                                          portfolio theory and its application to security markets; examine          on informed strategic thinking arising from various economic
                                                                          the importance of a firm's dividend policy, alternative structures         interrelationships at both the domestic and global levels.
                                                                          and finance policies; understand the nature and use of derivative
 COURSE STRUCTURE
                                                                          securities and how they are used as risk management tools.
 Core units include:
                                                                          Organisational Behaviour
 Accounting Principles                                                    This unit exposes students to the psychosocial, cultural and political
 This unit introduces the basic concepts and principles of accounting     contexts of behaviour in an organisation by developing perspectives
 with special emphasis given to the use and interpretation of financial   on the individual (personality, motivation), group dynamics
 accounting information. Upon completion of this unit students will be    (leadership, decision-making) and systemic factors (culture, change).
 able to read and interpret financial statements and will have gained     Importantly, the unit is not prescriptive and concepts and models are
 an appreciation of their limitations and uses.                           examined from a critical perspective.

30   | 2016 International Prospectus                                                                                                                                                                                                                    2016 International Prospectus |     31
G R A D UATE D I PLO M A I N BU S I N E S S
A D M I N I S TR ATI O N                                            BAC H E LO R O F CO M M E RC E                                                                                                               BACH E LO R O F ACCO U NTI N G

                                                                                                                                            Specialisations are shown below and include an example of the
                                                                                                                                            typical units studied:

     D U R AT I O N        A N N UA L FE E     S TA R T DAT ES        D U R AT I O N         A N N UA L FE E         S TA R T DAT ES        Economics (Core units will differ from those shown above)              D U R AT I O N           A N N UA L FE E          S TA R T DAT ES
                                                                                                                                            Year 2                             Year 3
         1 year                $23,448          February / July          3 years                 $19,360             February / July                                                                                   3 years                   $19,360              February / July
                                                                                                                      (November             •	Intermediate                    •	Economics of Southeast Asia                                                          (November
                                                                                                                    CDU Sydney and             Microeconomics                  •	Economic Modelling                                                                 CDU Sydney and
 ENTRY REQUIREMENTS                                                                                                                         •	Managerial Economics
                                                                                                                    Melbourne only)                                                                                                                                  Melbourne only)
 •	A minimum overall Academic IELTS score of 6.5 with                                                                                      •	Intermediate
    no band less than 6.0, or equivalent                                                                                                       Macroeconomics
                                                                    This course is available at CDU Darwin Waterfront, CDU Sydney                                                                                This course is available at CDU Darwin Waterfront, CDU Sydney
 •	Successful completion of an Australian bachelor degree                                                                                  •	Advanced Economics
                                                                    and CDU Melbourne.                                                                                                                           and CDU Melbourne.
    or equivalent
                                                                                                                                            Management
                                                                    ENTRY REQUIREMENTS                                                                                                                           ENTRY REQUIREMENTS
 ABOUT THE COURSE                                                                                                                           Year 2 (Choose any 3 units)        Year 3 (Choose any 3 units)       •	A minimum overall IELTS score of 6.0 with no band less than
                                                                    •	A minimum overall Academic IELTS score of 6.0 with
                                                                                                                                            •	Decision Making                 •	Planning and Strategy             6.0, or equivalent
 The Graduate Diploma in Business Administration provides              no band less than 6.0, or equivalent
                                                                                                                                            •	Organisational Behaviour        •	Operations Management          •	Successful completion of Australian Year 12 or equivalent
 students with the opportunity to improve their knowledge, skills   •	Successful completion of Australian Year 12 or equivalent
 and understanding of strategic management to enhance the career                                                                            •	Human Resource                  •	Managing Change
 opportunities at middle and upper management levels.                                                                                          Management                      •	Industrial Relations           ABOUT THE COURSE
                                                                    ABOUT THE COURSE                                                        •	Project Management
                                                                                                                                                                                                                 The Bachelor of Accounting provides students with a sound knowledge
                                                                    This vocationally oriented and student centred course provides                                                                               base in financial accounting, management accounting, taxation, business
 CAREER OPPORTUNITIES                                                                                                                       Marketing                                                            law and finance.
                                                                    students with the career and professional skills needed in a rapidly
 Graduates of this course will be able to seek employment as        changing business environment. It allows for flexibility of study       Year 2 (Choose any 3 units)        Year 3                            This vocationally oriented and student centred course provides
 middle and senior managers in public and private sectors.          and prepares students for careers in a variety of business fields. In                                                                        students with employment and professional skills needed in a rapidly
                                                                    addition, communication, presentation and problem-solving skills        •	Consumer Behaviour              •	International Marketing        changing business environment. It allows for flexibility of study and
                                                                    are emphasised.                                                         •	Marketing Communications        •	Services Marketing             prepares students for careers in a variety of business fields. In addition,
 COURSE STRUCTURE                                                                                                                           •	Marketing Research              •	Marketing Planning             communication, presentation, and problem solving skills are emphasised.
                                                                    This course meets the needs of various professional bodies and
                                                                                                                                            •	Project Management
 Core units include:                                                the community. Students have a wide choice of units based upon
                                                                    their personal and career interests.                                                                                                         CAREER OPPORTUNITIES
 Year 1
                                                                                                                                            Business Administration
                                                                                                                                                                                                                 Graduates can expect to find employment in a range of areas
                                                                                                                                            Year 2                             Year 3                            in public and private sector corporations, banking and financial
 •	Accounting for Managers                                         CAREER OPPORTUNITIES                                                                                                                         institutions, consultancy companies and government departments,
 •	Economics for Managers                                                                                                                  •	Any special elective            •	Any special elective           in financial management, auditing and control, corporate reporting,
 •	Decision Making                                                 Graduates from this course may find employment in a variety                                                                                  accounting, taxation, financial planning etc.
                                                                    of areas according to their specialisation, but not limited to the         combination of 3 x 200 Level       combination of 3 x 300 Level
 •	Organisational Strategy and Leadership                                                                                                     units                              units
                                                                    following: public and private sector corporations; banking and
                                                                    financial institutions; manufacturing and service industries;                                                                                PROFESSIONAL RECOGNITION
 Specialist electives (students to choose 4)                        consultancy companies and government departments such as                DUAL DEGREE PROGRAM:                                                 A graduate of the degree program may apply for membership of
                                                                    accounting, taxation, auditing, financial planning, production
 Year 1                                                                                                                                                                                                          Certified Practising Accountants (CPA), the Institute of Chartered
                                                                    management, sales and retail; in roles of marketing officers,           This course is available as part of a dual degree program.           Accountants in Australia (ICAA) and the Association of Chartered
                                                                    organisational managers, HR advisors, PR advisors, information          See the course list for more information.                            Certified Accountants of the UK (ACCA). Students will need to
 •	Commercial and Corporate Law for Managers
                                                                    managers and more.                                                                                                                           meet the English language entry requirements for registration.
 •	Managing Innovation
 •	International Business                                                                                                                                                                                       Students should check professional recognition requirements in
 •	International Marketing                                                                                                                                                                                      their home country.
 •	Cross Cultural Management
                                                                    COURSE STRUCTURE
 •	Human Resource Management                                       Core units include:
 •	Organisational Behaviour
                                                                                                                                                                                                                 COURSE STRUCTURE
 •	Clients and Markets                                             Year 1                  Year 2                  Year 3                                                                                       Core units include:

                                                                    •	Fundamentals of      •	The World of         •	The Global                                                                                Year 1                    Year 2                    Year 3
                                                                       Marketing               Work                    Future
                                                                    •	Introduction to      •	E-Commerce           •	Applied Business                                                                          •	Introduction to        •	Principles             •	Accounting
                                                                       Management              in the Global           Project                                                                                      Accounting                of Financial              Theory and
                                                                    •	Introduction to         Business                                                                                                          •	Business                  Accounting                Contemporary
                                                                       Accounting              Environment                                                                                                          Communications         •	Management                Issues
                                                                    •	Principles of                                                                                                                             •	Introduction to           Accounting             •	Management
                                                                       Economics                                                                                                                                    Business Law           •	Financial                 Control Issues
                                                                    •	Quantitative                                                                                                                              •	Introduction to           Accounting             •	Auditing Principles
                                                                       Analysis for                                                                                                                                 Management                Applications           •	Computer-Based
                                                                       Business                                                                                                                                  •	Quantitative           •	Business Finance          Accounting
                                                                    •	Introduction to                                                                                                                              Analysis for           •	Commercial and            Systems
                                                                       Business Law                                                                                                                                 Business                  Corporate Law for      •	Corporate
                                                                                                                                                                                                                 •	Principles of             Accountants               Accounting
                                                                                                                                                                                                                    Economics                                        •	Professional
                                                                                                                                                                                                                                                                        Practice Project
                                                                                                                                                                                                                                                                     •	Taxation

                                                                                                                                                                                                                 DUAL DEGREE PROGRAM:
                                                                                                                                                                                                                 This course is available as part of a dual degree program.
                                                                                                                                                                                                                 See the course list for more information.

32   |   2016 International Prospectus                                                                                                                                                                                                              2016 International Prospectus |       33