UNIVERSITY of BRADFORD - International Prospectus 2020
If your browser does not support JavaScript, please read the page content below:
UNIVERSITY of BRADFORD - International Prospectus 2020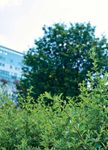 W key to the main course areas listed FOUNDATION YEARS Engineering International Foundation Year 22 Certificate of International Foundation Studies 23 Foundation in Clinical Sciences/Medicine 24 FACULTY OF ENGINEERING AND INFORMATICS UNDERGRADUATE COURSE AREAS Chemical Engineering 26 Civil and Structural Engineering 27 Mechanical Engineering 28 Medical and Healthcare Technology 29 Computer Science 30 Film and Television Production 31 Games, Animation and Visual Effects 32 Virtual and Augmented Reality 33 Applied Artificial Intelligence 33 POSTGRADUATE COURSE AREAS Advanced Biomedical Engineering 34 Advanced Chemical and Petroleum Engineering 34 Advanced Civil and Structural Engineering 35 Advanced Mechanical Engineering 35 Automotive Systems Engineering 36 Big Data Science and Technology 36 Cyber Security 37 Internet of Things 37 Filmmaking 38 Smart Grids and Energy Systems 38 FACULTY OF HEALTH STUDIES UNDERGRADUATE COURSE AREAS Public Health and Community Wellbeing 40 Nursing 41 Occupational Therapy 42 Physiotherapy 43 MPhysiotherapy – Sport and Exercise Medicine 44 POSTGRADUATE COURSE AREAS Advanced Dementia Studies 46 Diversity Management 46 Nursing Studies (International) 47 Public Health (Master of Public Health) 47 Leadership in Health and Social Care (International) 48 PhD 49 FACULTY OF LIFE SCIENCES UNDERGRADUATE COURSE AREAS Archaeology and Archaeological Sciences 50 Biomedical Science 51 Chemistry 52 Clinical Sciences 53 Forensic and Medical Sciences 54 Optometry 55 Pharmacy 56 POSTGRADUATE COURSE AREAS Archaeology and Identity 58 Archaeological Sciences 58 Forensic Archaeology and Crime Scene Investigation 59 Human Osteology and Palaeopathology 59 Landscape Archaeology and Digital Heritage 60 Analytical Sciences 60 Bioinformatics 61 Materials Chemistry 61 Medical Bioscience 62 Skin Science and Stem Cell Biology 62 Cancer Drug Discovery 63 Cancer Pharmacology 63 Drug Toxicology and Safety Pharmacology 64 Pharmaceutical Technology and Medicines Control 64 Master by Research (MRes) 65 PhD (School of Pharmacy & Medical Sciences) Doctorate 66 Doctorate in Medicine (MD) 66 FACULTY OF MANAGEMENT, LAW AND SOCIAL SCIENCES UNDERGRADUATE COURSE AREAS Accounting and Finance 68 Economics 69 Business and Management 70 Management and Business Analytics 71 Finance and Business Analytics 72 Human Resource Management 73 Business Studies and Law 74 International Relations, Politics and Peace Studies 75 Law 76 Psychology 77 Sociology and Criminology 78 Social Work and Social Care 79 POSTGRADUATE COURSE AREAS Finance and Investment 80 Financial Management 81 Human Resource Management 81 Logistics, Data Analytics and Supply Chain Management 82 International Strategic Management 82 Management 83 Finance, Accounting and Management 83 Marketing and Management 84 International Business and Management 84 European and International Business Management 85 International Legal Studies 85 International Commercial Law (LLM) 86 International Human Rights and Development (LLM) 87 Natural Resources and Environmental Law and Policy (LLM) 88 Executive MBA in Dubai 89 MBA Distance Learning 89 Innovation, Enterprise and Circular Economy MBA 90 DBA 91 Economics and Finance for Development 92 International Development Management 92 Project Planning and Management 93 Sustainable Development 93 Advanced Practice in Peacebuilding and Conflict Resolution 94 International Relations and Security Studies 94 Peace, Conflict and Development 95 Peace, Resilience and Social Justice 95 Psychology 96 Psychology of Health and Wellbeing 96 Social Work 97 Sociology, Social Policy and Crime 97 PhD 98
Contents Choose the University of Bradford 2 Welcome from the Vice-Chancellor 2 The University of Bradford – Making Knowledge Work 3 Your career 4 Spectacular surroundings, in the heart of the UK 5 Student life 6 Your Students' Union 6 Team Bradford 7 The University of Bradford campus 8 Student services and support 9 Accommodation – your home from home 10 Opportunities abroad 12 Applying to Bradford 13 The application process 13 English language requirements and pathways to study 14 Scholarships and living costs 16 Tuition fees 17 Our academic structure and courses 18 Our faculties 19 Research degrees 20 Foundation years 22 Faculty of Engineering and Informatics 26 Undergraduate courses 26 Postgraduate courses 34 Faculty of Health Studies 40 Undergraduate courses 40 Postgraduate courses 46 Faculty of Life Sciences 50 Undergraduate courses 50 Postgraduate courses 58 Faculty of Management, Law and Social Sciences 68 Undergraduate courses 68 Postgraduate courses 80 Getting to the University 100 Getting here – by road, rail and air 100 Further information and contact details 102 MEET US IN YOUR COUNTRY OR CONTACT YOUR COUNTRY REPRESENTATIVE DIRECTLY You can meet representatives of the University of Bradford in your own country at events taking place throughout 2019 and 2020.
At these events, you can talk to us about studying at Bradford and we can answer any questions you may have. The University of Bradford also has a global network of educational representatives who can professionally guide you through the application process. Your country representative can help you with your application and communicate with the University on your behalf. They often provide additional services to ensure your smooth arrival in the UK, such as visa application support and help with your travel arrangements. For details on how to contact your country representative, or where an event is taking place in your country, visit www.bradford.ac.uk/ your-country D
W Vice-Chancellor Welcome from the A university education is life-changing, opening up opportunities that you just wouldn't have otherwise If you choose to study at the University of Bradford you will be supported to be as successful as possible, both personally and academically and in your future career. Our academic and industry experts are shaping the future of their sectors, and our students gain the skills and experiences they need to go out and make their mark on the world.
We research and innovate with industry, local government and health services, and this research and innovation makes a global impact.
Our research is cutting-edge, influencing policy and practice worldwide. 96% of our research was rated world-leading, internationally excellent or internationally recognised in the most recent Research Excellence Framework (2014) findings. Bradford is a welcoming and culturally rich place to study. We are one of the most diverse, inclusive universities in the UK, and pride ourselves on the warm welcome we give to international students. Our friendly and compact campus is within a five-minute walk of the city centre, with accommodation and all student facilities within the grounds.
Situated in the magnificent county of Yorkshire, the City of Bradford is multicultural, well-connected, and one of the UK's least expensive student cities. Our international students, who represent more than 130 countries, tell us they feel supported, involved and at home at the University of Bradford. Our team will support you at every step of your journey - from your first enquiry to securing your visa and arriving in Bradford, throughout your studies, and beyond graduation as a member of the Team Bradford alumni community. This prospectus is designed to provide everything you need to know about studying at the University of Bradford.
I hope you enjoy finding out for yourself what a rewarding experience it is to live and study here, and that we are able to welcome you to campus as a University of Bradford student. PROFESSOR SHIRLEY CONGDON VICE-CHANCELLOR, UNIVERSITY OF BRADFORD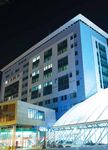 W T P  F Making KnowledgeWork The University of Bradford 130 different nationalities at the University A GLOBAL VILLAGE WITH OVER Queen's Anniversary Prize for Higher and Further Education AWARDED 96% of research is world-leading, internationally excellent or internationally recognised RESEARCH EXCELLENCE FRAMEWORK (REF) 2014 One of an elite group of business schools across the world to have achieved Triple Crown accredited EQUIS, AMBA & AACSB 50years of innovation and excellence THE UNIVERSITY OF BRADFORD OVER OVER 90% satisfaction with visa advice, disability support and student advice INTERNATIONAL STUDENT BAROMETER 2018 Top5 in the UK for satisfaction with living and accommodation costs and financial support INTERNATIONAL STUDENT BAROMETER 2018 Prime Minister Harold Wilson OUR FIRST CHANCELLOR, 1832 as the Mechanics Institute, in 1966 the University of Bradford became Britain's 40th university FORMED IN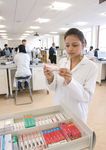 W Your career Choose the University of Bradford At Bradford you get a real-world education. You will develop the skills employers need, as our courses are designed using input from our industry partners. You put theory into practice in the lab, in the field, and on placement. You'll graduate with the experience you need to launch your career. You'll also have the support of our Career and Employability Services every step of the way: n n One-to-one impartial and confidential appointments for finding part-time work, graduate career planning, and support with applications and interviews for jobs and postgraduate study n n Workshops, including regular careers forums for international students n n Career fairs and networking events n n A database of global and UK job opportunities – for while you're studying and after graduation n n Internships and placement programmes n n Access to a range of interactive learning resources Start-up Visa If you are interested in starting a business and want to extend your stay in the UK after graduation, you can apply for the Start-up Visa scheme.
Full details of the scheme can be found on the Gov.UK website www.gov.uk/start-up-visa. As a University of Bradford student you will receive support from a team of business and social enterprise start-up experts, as well as mentoring from successful entrepreneurs. Email open-innovation@ bradford.ac.uk for more details. This is your family for life On your graduation day you join an alumni community of 140,000 people around the world.
We're here to support you for life. Here are a few of the benefits you'll have: n n Access to Career and Employability Services for five years n n An alumni discount on postgraduate study n n An international network of alumni groups n n Free lifetime membership of the Students' Union n n Ongoing access to library services n n Graduate and graduate internship programmes FURTHER INFORMATION START-UP VISA SCHEME www.gov.uk/start-up-visa open-innovation@bradford.ac.uk 94% of our graduates are in employment or further study within 6 months of graduation* *
Source: Annually published data by the Higher Education Statistics Agency (HESA) 2017 25th for graduate prospects THE TIMES AND SUNDAY TIMES GOOD UNIVERSITY GUIDE 2019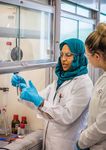 W Waterstones bookshop, Bradford city centre Mirror pool in City Park, Centenary Square, Bradford (Photo provided by VisitBradford) Cartwright Hall in Lister Park, Bradford Main Street, Haworth Canal boat at Saltaire Choose the University of Bradford Spectacular surroundings, in the heart of the UK Bradford is one of the largest cities in the UK, with a population of over half a million people. The city is proud to be home to a diverse range of cultures, with over 140 different languages spoken across the city.
It is a friendly, vibrant, creative place – and one of the least expensive student cities in the UK.
You'll find an abundance of art, music and theatre on your doorstep, and discover fantastic nightlife at the city's wide variety of restaurants, venues and clubs. Bradford's rich Victorian heritage is evident across the city in its beautiful architecture. Our students live in the heart of the city. Our main campus is a five-minute walk from Bradford City Park, a multi-award winning public space in the city centre. This outstanding development is host to regular events – and is a fantastic place to watch the world go by. It features a 4,000 square-metre mirror pool, spectacular laser light projections, and over 100 fountains.
The city is nestled amongst some of the most stunning and dramatic scenery anywhere in the UK, with miles and miles of unspoilt countryside to explore just a short trip away. It is also a great base for exploring the whole of the UK due to the excellent road and public transport links. There is an international airport nearby too, making it easy to get to Bradford from anywhere in the world. Visit www.bradford.ac.uk/ discover and www.visitbradford.com Did you know? n n Bradford is the first UNESCO City of Film, and is home to the National Science and Media Museum n n The city has been named Curry Capital of Britain for a record-breaking six years in a row n n There are more than 40 public parks across the city n n The city hosts a dazzling range of street events and international festivals n n Bradford was once the capital of the world's wool trade n n Around three-quarters of the Bradford district is green space n n The Yorkshire Dales, Peak District, Lake District and North Yorkshire Moors national parks are not far from the city region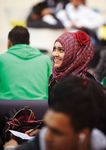 W Student life Your Students' Union The University of Bradford Students' Union (UBU) help you get the most from your student life. Your elected student representatives – together with a dedicated team of Students' Union staff – are there to work directly for you. Every University of Bradford student automatically becomes a member of the UBU. The organisation works to enrich your student experience. They can help you: n n Get involved in sports, societies, media areas and community volunteering organisations to learn new skills, meet new people and work towards becoming a student leader n n Meet new friends, and discover entertainment and events - on and off campus.
From food stalls to weekly live music, talent shows to self-defence classes n n Engage with politics, and connect with like-minded peers n n Access academic or personal advice and support n n Become a student or faculty representative and help improve the quality of your course by speaking to students and raising their issues For more information on our Students' Union, visit www.bradfordunisu.co.uk The UBU is based in the £8m Student Central, a state-of-theart facility at the heart of City Campus. From here you can get involved with over 100 clubs and societies, and access all the UBU support services.
Student Central is also home to: n n RamAir, our University radio station n n Bradford Student Cinema n n The Bradford Student Newspaper n n Bradford Student Productions n n A fully stocked Union shop n n Bars and entertainment venues, including a wide variety of alcohol-free social activities Support, advice and representation Whether you need help with academic, financial, welfare or immigration issues, the UBU Advice Centre is there for you all year round. You can confidentially discuss any issue with the Centre's trained advisers, who will help you to access any support you need. We believe that student representation is vital to the student experience.
Our student representation system allows your voice to be heard, and makes a real impact on University policies. The system is made up of hundreds of student volunteers, who represent other students within their programme of study and work to raise student issues and bring about positive change on campus. £8m dedicated Student Central building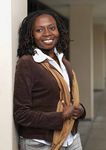 W Team Bradford Student life Our students take great pride in the welcoming, vibrant and inclusive community on campus – a community dubbed Team Bradford. Team Bradford is the heartbeat of the student community, representing all our sports clubs, societies, media areas and volunteers. It is the student platform which champions all student successes, achievements and campaigns. When you arrive in Bradford you will become a part of this unique community and ethos. There are over 100 sports clubs and societies for you to join, all run by students for students. You can even create your own if you and your friends have a great idea.
Sport Whether you want to take up a sport for fun, fitness, serious competition or simply try something new, the wide range of sports on offer means there's something for everyone. Sport, and the social side that goes with it, is an integral part of campus life here at Bradford. Athletic Union Membership allows you to join any of our sport clubs — from American Football to Water Polo — with weekly training and matches against other universities as well as intramural, varsity and colours competitions.
Our sports facilities are fantastic, and include the on-campus Unique Fitness & Lifestyle Centre and the Laisteridge Lane Sports Park which has just completed a £500k programme of renovation and improvement.
For a full list of sports, visit www.bradfordunisu.co.uk/ sport Clubs, societies and volunteering Our campus is a hive of activity. You can choose to join over 70 active societies, and there really is something for everyone. From politics and religion to yoga and street dance, you'll discover new passions, learn new skills, and meet like-minded people. Clubs and societies are loosely grouped around five categories: ACTIVITIES DEPARTMENTAL CAMPAIGNS RELIGIOUS INTERNATIONAL Find out everything on offer at www.bradfordunisu.co.uk/ activities There are also plenty of opportunities to get involved in volunteer work, and contribute to local community projects.
Our UBU Volunteering office can help you find the perfect project to fit your schedule, enabling you to make a real difference to people's lives. Recognising your contribution The University of Bradford provides students with a Higher Education Achievement Report (HEAR). It's a new kind of transcript, helping you show employers the full story of your studies and skill development. Your extra-curricular activities, achievements, university activities and roles are recorded alongside grades. This means your contribution to Team Bradford not only gives you fantastic experiences – it benefits your employability upon graduation.
100+ sports and societies to take part in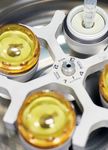 W GREAT HORTON ROAD TON ROAD RANDALL WELL STREET LAISTERIDGE LANE GREAT HORTON ROAD TUMBLING HILL STREET LONGSIDE LANE CAMPUS ROAD TUMBLING HILL STREET LISTERHILLS ROAD LISTERHILLS ROAD To Alhambra Theatre & City Hall GREAT HORTON ROAD TON ROAD RANDALL WELL STREET A647 MORLEY STREET LAISTERIDGE LANE GREAT HORTON ROAD TUMBLING HILL STREET LONGSIDE LANE CAMPUS ROAD TUMBLING HILL STREET LISTERHILLS ROAD LISTERHILLS ROAD North S A647 EASBY ROAD To Laisteridge Lane Site .O. Student life The University of Bradford campus CITY CAMPUS AN OASIS IN THE HEART OF THE CITY Sat Nav Postcode BD7 1AZ Main entrances Bus stops Information SYMBOL KEY 5 minutes' walk to the University Student Health Service 5 minutes' walk from the City Campus to the City Centre
W Student life Student services and support Our award-winning support services will help you to achieve your full potential – both academically and personally. We provide all you need to progress through your studies and on into the world of graduate work. Outstanding support for international students We go the extra mile for our international students – right from the time our student ambassadors greet you at the airport upon your arrival. The Language Centre is here to support you throughout your studies with expert tuition in academic English language skills through free workshops, one-to-ones and online helpdesks and resources.
Choose which courses you want to study, for example grammar, pronunciation, academic vocabulary, reading and writing. www.bradford.ac.uk/languagecentre The UBU International Student Centre (Room 101) is a friendly space for study, cross-cultural interaction and student-led foreign language learning. They also organise lots of cultural events, day trips around the UK and even sporting events such as cycling and hiking. Pastoral care, counselling and advice When you begin studying with us you'll be allocated a Personal Academic Tutor, who will be happy to discuss any area of your programme of study.
If you're living in a halls of residence, there's always a warden on hand to answer any queries or concerns, day or night. Our International Student Adviser is also here to help you when you arrive and throughout your stay.
Confidential free advice and counselling is available through our Students' Union and the team of friendly, qualified counsellors. All our counselling and advice services are confidential and free of charge. For more information, visit www.bradford.ac.uk/ counselling Access to the services you need We provide a comprehensive range of facilities and services, including: n n An on-site nursery, offering excellent child care n n Our own health centre, the Bradford Student Health Service n n Religious counsellors and a dedicated prayer space n n A Disability Service n n An Eye Clinic, providing eye examinations at a reduced rate n n A student-led Physiotherapy Clinic Study support and careers The Academic Skills Advice Service is open to all students, and will work with you to develop your academic, interpersonal and transferable skills.
We have well-stocked libraries and excellent IT facilities across campus. At our City Campus these facilities are open 24 hours a day during term time, meaning you'll always find a place to get things done on campus. Our Career and Employability Services can help you develop your employability skills through regular workshops and interactive learning resources. Our friendly staff will also help you find local part-time work during your studies. Our support doesn't end once you graduate – our Alumni Office maintains contact with tens of thousands of graduates, organising reunions, networking opportunities and developing overseas branches.
You'll be a lifelong member of the University of Bradford community.
FURTHER INFORMATION VISIT STUDENT SERVICES www.bradford.ac.uk/ student-services OVER 92% satisfaction with Visa Advice INTERNATIONAL STUDENT BAROMETER 2018
W En-suite Study bedroom Study bedroom En-suite Apartment Bedrooms Study bedroom Study bedroom Study bedroom Study bedroom Shared bathroom Shared bathroom Townhouse Bedrooms TOWNHOUSE The on-campus student village, The Green Student life Accommodation – your home from home The place you live is a huge part of your student experience. That's why we've invested over £40m in our award-winning, eco-friendly student village on campus – The Green.
Our international students are guaranteed a place in The Green so you can be sure of a fantastic start to your student journey in Bradford.
The Green is a sociable, secure, home-from-home – and one of the most sustainable developments of its kind in the world. It's just a short walk from the city centre, so you're close to everything you need. The Green has a welcoming community atmosphere, perfect if you're living away from home for the first time. Safe and secure n n Staffed 24 hours a day n n A team of wardens live on-site, providing advice and support n n A security team look after the site from 19:00pm – 7:00am, Monday to Friday, and throughout the weekend n n The Accommodation team, located at the heart of The Green, are on hand to deal with any general queries or issues A great social life n n The Green Ambassadors, a team of students who work to make your time at The Green unforgettable, run a full programme of events, trips and competitions n n Our townhouses and apartments are designed to encourage sociable living, with open plan communal spaces built and equipped to the highest specifications n n A biodiversity pond water feature, surrounded by barbecue sets, seating and grassed areas, is a hub of social activity at the heart of The Green High quality accommodation The Green is the first student residential project in the country to achieve the BREEAM accolade of 'outstanding', due to its innovative sustainable design features.
Set in beautifully landscaped gardens, The Green provides plenty of places to relax and socialise.
It is made up of townhouses and apartments, with 1,026 bedrooms designed around a village concept. Both accommodation types feature bright, modern and fully-equipped kitchen and living spaces. In townhouses, bathrooms are shared by two bedrooms, while apartments have en-suite bathrooms. The Accommodation team administer lettings and tenancy contracts, and provide all the services in The Green to students. The team are based at The Orchard, which also houses the student launderette. For full details, visit www.bradford.ac.uk/ accommodation Private accommodation Privately rented accommodation in Bradford is relatively inexpensive compared to most university towns and cities in the UK.
Weekly rents in the city can range from £50 to £130 or higher, excluding bills.
We work closely with Unipol Student Homes to ensure our students find the best housing they can, and that private accommodation is of a good standard, measuring and checking standards through the robust Unipol accreditation schemes.
W En-suite Study bedroom Study bedroom En-suite Apartment Bedrooms Study bedroom Study bedroom Study bedroom Study bedroom Shared bathroom Shared bathroom Townhouse Bedrooms APARTMENT Housemates in a townhouse kitchen Studying in an apartment bedroom Take a tour of The Green online or in virtual reality www.bradford.ac.uk/ virtual-experience PRICES IN 2019/20 TOWNHOUSE £86 PER WEEK APARTMENT £108 PER WEEK FURTHER INFORMATION ACCOMMODATION TEAM accommodation@bradford.ac.uk +44 1274 234883 www.bradford.ac.uk/ accommodation UNIPOL info@unipol.bradford.ac.uk +44 1274 235899 www.unipol.org.uk Guaranteed accommodation at The Green 3rd in the UK for satisfaction with accommodation cost INTERNATIONAL STUDENT BAROMETER 2018
W Student life Opportunities abroad: a life-changing experience Get informed! Get involved! Get inspired! Students who go abroad are viewed as independent, self-reliant, adaptable, open-minded, persistent and tolerant. Studying, doing a work placement or an international short programme abroad will strengthen your leadership, problem-solving, and communication skills, all of which are important for employers. The QS Global Employer Survey Report found that six out of ten employers around the world give extra credit for a student with international experience, and more than 80% said they actively sought graduates who went abroad for study, work placements, or short international programmes.
The University of Bradford encourages students from all levels to go abroad for a study placement, work placement or short international programme. We have one of the most comprehensive exchange schemes in the UK that covers: 1. Erasmus+ (Europe) study placements work placements (term-time, summer break, research and recentgraduates) 2.Erasmus+ (outside of Europe) study placements 3. Worldwide exchanges and overseas placements (outside of Europe) study placements overseas placements (work placements, internships, electives) 4.ISEP – International Student Exchange Programme (Europe and outside of Europe) study placements 5.
Short international programmes (Europe and outside of Europe) Study in China Programme Nanjing International Youth Exchange Program electives (work or study) summer schools We are keen to explore with you the options and funding that we have available. Please contact the International Opportunities Team or visit our website: www.bradford.ac.uk/ exchanges 300 universities across the world OUR ISEP MEMBERSHIP GIVES YOU LINKS TO OVER These photos were taken by our recent Study Abroad students in destinations across the globe. See www.bradford.ac.uk/exchanges 5 different opportunities abroad: Study, Work, Internship, Short Programmes, Electives ONE OF THE FEW UK UNIVERSITIES THAT OFFER The academic workshops, the contact with Chinese businesses, and the engagement with Chinese culture was an amazing experience of the 2018 NIYP, which I will carry with me for the rest of my life.
TARIQ ASHRAF, MENG CHEMICAL ENGINEERING, 2018 NANJING INTERNATIONAL YOUTH EXCHANGE PROGRAMME (NIYEP), CHINA I believe that studying abroad will have expanded my future career prospects and allowed myself to show my own leadership with confidence and mental strength. NABEEL ZAFAR, BSC INTERNATIONAL BUSINESS AND MANAGEMENT, STUDY PLACEMENT AT UNIVESITAT POLITECNICA DE VALENCIA
W The application process Applying to Bradford Making an application to study at Bradford is easy. There are two ways to apply: Apply through a University representative We have a network of official University of Bradford representatives across the globe, who can guide you professionally through the application process.
They work with you, helping you to understand and meet the requirements for moving to the UK to study, and will contact the University on your behalf.
For a full list of representatives in your area please see our website: www.bradford.ac.uk/ your-rep Apply direct To apply for an undergraduate programme: All direct undergraduate applications must be submitted online via the Universities and Colleges Admissions Service (UCAS) Full instructions for International and EU students can be found on the UCAS website www.ucas.com The UCAS code for the University of Bradford is: BRADF B56 Further information can be found at www.bradford.ac.uk/ undergraduate/apply To apply for a postgraduate taught programme: You can apply online through our website - www.bradford.ac.uk/ postgraduate/apply You will be instructed to upload copies of your qualifications online Most of our postgraduate taught courses start in September each year, but there are some courses starting throughout the year To apply for postgraduate research: You will need to write a detailed research proposal, setting out the subject your research will address Typical periods of registration for full-time research are 15 months (minimum 12) for an MPhil, and three years for a PhD Most of our research students start in September, but it may be possible to start in January, April or July Further information on making an online application, available research projects and funding can be found at www.bradford.
ac.uk/postgraduate/researchdegrees/apply Undergraduate entry tariff Undergraduate entry requirements given on course pages in this Prospectus are expressed as UCAS tariff points. You can see how many points your qualification has by checking the international web pages: www.bradford.ac.uk/yourcountry UCAS have a tariff calculator which gives details for A Levels, International Baccalaureate (IBO) and some other qualifications: www.ucas.com/tariff-calculator Your offer, and your arrival Once our Admissions teams have considered and approved your application, you will be sent an offer to study at the University of Bradford.
This will contain detailed information of what you need to do to accept your place.
After you accept your offer, the University will contact you with arrival and orientation information to ensure your move to Bradford goes smoothly. If you require a visa to study in the UK, the Visa Support Team will be on hand to answer any of your questions. It is important to apply for your course as early as possible, so that you can plan your acceptance and travel to arrive in good time for orientation. You can start applying for a degree a year before the start date.
W Applying to Bradford English language requirements and pathways to study Having a good command of the English language is essential to truly benefit from your studies in the UK.
Requirements to study at Bradford If your first language is not English, you need to reach a level of English approved by the University before you can be admitted onto any of our undergraduate or postgraduate courses. The British Council inspected and accredited the University of Bradford (The Language Centre) in February 2017. Strengths were noted in the areas of quality assurance, learning resources, academic staff profile, course design, teaching, care of students, accommodation, and leisure opportunities.
W 10 of students thought the lectur 0%er was responsive to their needs, and that the course was well organised and delivered SOURCE: THE BRISTOL ONLINE SURVEY, 2015-6 THERE ARE THREE PATHWAYS AVAILABLE TO YOU: Direct entry to a degree programme, having achieved the required level on an approved English language test such as IELTS, TOEFL or Pearson Test of English. The University also has its own test, the Bradford Academic Skills and Language Test (BASALT), allowing direct entry to degree programmes and for entry to pre-sessional programmes for students not on a Tier 4 visa. For further information visit: www.bradford.ac.uk/languagecentre/language-test In addition to this, some English language qualifications from overseas secondary schools may be accepted.
Check our website for a full list of approved English tests: www.bradford.ac.uk/ international/entryrequirements A Pre-sessional English Language Programme (PREP), leading to direct entry onto a degree programme for students with: a) the required level of English, and who would like to improve their English and academic skills b) 0.5 - 2.0 IELTS points below the English language requirement for their chosen course of study Pre-sessional English programmes prepare international students for life and study at a British university, and provide an effective and enjoyable way for students to improve their English language and academic study skills.
The classes are structured to suit the academic teaching styles and kinds of learning projects that you will encounter during your studies at the University of Bradford. An International Foundation Year leading to direct entry onto a degree programme for those with up to 1.0 IELTS points below the English requirement, and/or school leaving qualifications that are below the requirements for the degree you wish to study. These courses provide tuition in the subject areas you need, alongside tuition in the English and academic skills that will help you succeed in your academic studies. For further details of the International Foundation Years available, please see pages 22-25.
We are a founder member of NCUK, who offer pathway programmes at over 60 delivery centres across the world. Students who pass an NCUK programme are guaranteed a place at one of the 16 members of the consortium, including Bradford. To find out more, visit www.ncuk.ac.uk The Pre-sessional English course was a very good experience for me. It helped me meet new friends and get to know Bradford. It also gave me an introduction to academic study; essay writing, note taking during lectures and how to use citations. BADRIYA AL-ZADJALI, FROM OMAN MSC IN ADVANCED COMPUTER SCIENCE
W Scholarships and living costs Applying to Bradford Scholarships University scholarships We invest £4m in scholarships each year. Awards are given on the basis of academic excellence, and to enable students from developing countries to study at Bradford. To search for scholarships you may qualify for, details on how to apply, and scholarship criteria, visit www.bradford. ac.uk/scholarships. Not all scholarships require an additional application, and are applied automatically.
Other scholarships and funding The British Council can advise on sources of financial support for international students.
Many scholarships only cover postgraduate degrees; others cover course fees for specific subjects, while some are only available for specific institutions. Visit www.educationuk.org for further information. Living costs When you're planning your budget for UK study, it's not just the course fees that you need to think about. You need money for accommodation, utility bills, council tax, food, books, equipment and, of course, a social life.
For visa purposes, as a new student to the UK, you will need to show that you have £1,015 per month for the first nine months of your course to use for your living costs, in addition to your tuition fees for the first year of your course. Bradford – an affordable city Bradford is one of the least expensive cities in the UK, which means groceries, rent and other expenses are likely to be cheaper. We have given a few examples of typical costs below; just remember these don't include any leisure activities, clothing, subscriptions to services (like Netflix) or membership of sports teams or societies: TYPICAL LIVING COSTS (2019-20) ESTIMATED MINIMUM LIVING COSTS IN BRADFORD 2019/2020 42 WEEKS 51 WEEKS Accommodation depending on type* £3,360 – £6,510 £4,080 – £7,905 Food (based on £50 per week) £2,100 £2,550 Toiletries, laundry and household (based on £15 per week) £630 £765 Books, stationery, photocopying and printing (based on £10 per week) £420 £510 Mobile phone costs (based on £10 per week) £420 £510 Local travel – if required (based on £10 per week) £420 £510 Set up costs £500 £500 Insurance for personal possessions £70 £70 ESTIMATED TOTAL £7,920 – £11,070 £9,495 – £13,320 * Accommodation may be in Halls of Residence (standard rooms or en-suite rooms available) or in private housing.
Halls of Residence rents usually include all utility bills. Rent in private housing is generally for room only, and costs of utility bills are additional. Please check with your accommodation provider for further details.
Top 5 in the UK for satisfaction with living and accommodation costs and financial support INTERNATIONAL STUDENT BAROMETER 2018 AFFORDABLE LIVING
W Tuition fees Applying to Bradford Higher education is one of the greatest investments you will ever make. The knowledge and skills that you graduate with will open doors to a more prosperous future. The quality of our teaching is high, as is the international status of our qualifications. For 2020/21 academic year EU students pay the same tuition fees as UK students SUMMARY OF ANNUAL TUITION FEES – 2019/20 ENTRY* UNDERGRADUATE PROGRAMMES Home and EU students COST 3-year and 4-year undergraduate degrees and foundation years £9,250 International students COST Engineering/science programmes £18,240 Management/social science programmes £15,320 Foundation year £12,190 POSTGRADUATE PROGRAMMES HOME AND EU STUDENTS COST MA, MSc, LLM and MBA programmes Engineering/science programmes £8,160 Social science programmes, and LLM £6,850 Standard management MSc programmes £10,527 MSc European and International Business Management €14,600 Executive MBA (Bradford or Dubai) £21,525 MBA Distance Learning (and MBA Circular Economy) £17,425 International students COST MA, MSc, LLM and MBA programmes Engineering/science programmes £18,940 Social science programmes, and LLM £16,040 Standard management MSc programmes £16,040 MSc European and International Business Management €14,600 Executive MBA (Bradford or Dubai) £21,525 MBA Distance Learning (and MBA Circular Economy) £17,425 * For full information, including fees for placement years, certain programmes in the Faculties of Health Studies, Life Sciences, Management, Law & Social Sciences, research programmes, Dubai-based programmes and alternative postgraduate qualifications, please visit www.bradford.ac.uk/money/fees This information is correct at time of publication, but may be subject to change.
Please consult the University of Bradford website for up-to-date information.
W Our faculties Our academic structure The University of Bradford is made up of four academic faculties which each cover a broad range of specialisms. Faculty of Engineering & Informatics (FoEI) Faculty of Health Studies (FoHS) Faculty of Life Sciences (FoLS) Faculty of Management, Law & Social Sciences (FoMLSS) The faculties are based at our City Campus, and share many facilities. Your course will belong to one of these four faculties, and will usually be made up of tutorials, seminars, lectures and lab or practical work. Our academic year runs from September to the end of May.
The majority of taught courses start in September (a few also have January start dates). Most of our undergraduate courses comprise three or four years of full-time study. All full-time taught Master's and research programmes involve study over 12 calendar months.
For more information about the different academic faculties and their facilities, visit www.bradford.ac.uk/study/ faculties International and EU students are encouraged to attend the special programme of orientation events for international students, which will be held throughout International Student Enrolment and Welcome Week prior to the start of teaching, normally in the middle of September. For more information on preparing to study in the UK, visit www.bradford.ac.uk/study and www.bradford.ac.uk/ international/journey EXPLORE OUR FACULTIES Tour the campus and facilities from wherever you are in the world www.bradford.ac.uk/ virtual-experience
2 Research degrees University of Bradford Postgraduate The University of Bradford is a technology university with over 50 years' of cuttingedge research experience. Our research is ranked in the top 50 in the UK (HEFCE, 2014) for research quality with threequarters being classed as either worldleading or internationally excellent. We offer a range of postgraduate research degrees for international students. We harness technology for the good of society through our three overarching research themes. We welcome postgraduate research applications related to these themes: Advanced Healthcare Innovative Engineering Sustainable Societies Supporting our research students Our research students benefit from outstanding support services, including: a comprehensive induction; personalised, flexible training opportunities; highly qualified, dedicated supervisory teams; state-of-the-art equipment and learning facilities; an International Study Centre and a Language Centre; and regular shared learning activities with peers, encouraging interdisciplinary conversations.
We also offer a dedicated space for research students: the PGR Lounge. The area provides group study facilities, bookable meeting spaces, quiet study areas and social spaces – the perfect environment to collaborate and network with peers. For details of scholarships and tuition fees, see pages 16 to 17. Postgraduate Research Lounge, a dedicated space for research students providing group study facilities, bookable meeting spaces, quiet study areas and social spaces. Take a 360-degree tour online: www.bradford.ac.uk/virtualexperience FIND A RESEARCH DEGREE www.bradford.ac.uk/ research
W Research strengths by faculty University of Bradford Postgraduate The Faculty of Engineering and Informatics We deliver impact and economic benefits to people worldwide, developing and implementing innovative engineering and manufacturing technologies.
We have over 180 PhD researchers from around the world, many funded by research institutions and companies in the UK and internationally. Our research themes include: n n Advanced Materials n n Applied Computing n n Automotive Systems Engineering and Automotive Product Development n n Chemical and Process Engineering n n Communications and Networks n n Computing, Visualisation and Imaging n n Manufacturing Systems and Supply Chains n n Medical Engineering and Healthcare Technologies n n Modelling, Simulation and Optimisation of Complex Systems n n Sustainable Environments n n Theory of Computation The Faculty of Health Studies We have a vibrant community of research students originating from across the world.
Many are qualified health professionals, and include doctors, nurses, midwives, physiotherapists, radiographers and occupational therapists. Our research is internationally significant, undertaken in collaboration with the National Health Service and other partners. We are home to an Alzheimer's Societyfunded Doctoral Training Centre, training the next generation of dementia research leaders. We welcome applications that fit into our research centres, which house our professors and multidisciplinary teams of researchers and PhD students: n n Living Well with Dementia n n Inclusion and Diversity n n Management, Quality and Safety n n End-of-life Care n n Health Inequalities (including Public Health) n n Health Technologies The Faculty of Life Sciences We are home to a community of over 100 research students, supported by a mixture of Research Council studentships, health charities, industrial partnerships, government sponsorship and internal scholarships.
Research students have access to cutting-edge facilities, dedicated to fundamental and applied research.
Our joint Allied Health submission with the Faculty of Health Studies, for the 2014 Research Excellence Framework, classified 92% of our research as world-leading or internationally excellent. We have an international reputation in: n n Cancer Therapeutics n n Skin and Hair Follicle Research n n Materials Chemistry n n Medicines Development and Pharmaceutical Sciences n n Archaeological Sciences n n Vision Science The Faculty of Management, Law and Social Sciences We undertake worldleading research addressing management and organisational issues. All students have access to Faculty research facilities, seminars and networking opportunities.
We offer a dedicated research hub, shared by staff and students. We offer PhD degrees in a range of subject areas, including: Accounting, Finance and Economics, International Business, Marketing and Branding, People Organisations and Entrepreneurship, Peace Studies and International Development, Psychology, Sociology and Criminology, Social Work and Social Care. We also offer the DBA for senior managers bringing together academic theories with business concepts. We offer PhD degrees in a range of subject areas, including: n n Economics n n Accounting and Finance n n Human Resource Management and Organisational Behaviour n n International Business and Entrepreneurship n n Marketing n n Law n n Peace Studies and International Development n n Psychology n n Sociology and Criminology n n Social Work and Social Care n n Critical Perspectives in Identity and Diversity n n Wellbeing, Food and Health n n Parenting and Caring n n Class, Ethnicity and Social Cohesion We also offer the Bradford Doctor of Business Administration (DBA) for senior managers, bringing together academic theories and concepts with business and management practices.