SHAPE YOUR FUTURE - International Student Guide Postgraduate - UNSW International
Page content transcription
If your browser does not render page correctly, please read the page content below
CON T EN TS

                      2
          Exeperience UNSW Sydney

                      5
             See yourself at UNSW

                      6
             Our global reputation

                   8
       Modern campus, perfect location

                        10
        Join a global alumni community

                      13
Define the future with research and innovation

                     14
Experience Sydney, one of the world's best cities

                    18
        Maximise your career potential

                       20
  Be part of a safe and welcoming community

                       22
        Get friendly and helpful support

                      24
      Live on campus, make friends for life

                       29
      Faculties and postgraduate programs

                      90
         How to apply and scholarships

                      94
              Entry requirements

                   95
    UNSW Global English language courses

                       96
        Tuition fees and other expenses

                      99
                Data entry forms
Every new experience today shapes your tomorrow

              Success is a journey. Take a path that offers exciting
              opportunities along the way. At UNSW Sydney, we provide
              outstanding experiences so you can reach your full potential
              and build your future career.

              UNSW is an internationally acclaimed teaching and research
              powerhouse with three modern campuses, giving you a learning
              experience packed with academic programs, student activities,

 EXPERIENCE   and educational services.

              Working within our top 50 university, our academics are

UNSW SYDNEY
              recognised as global leaders in their fields. Our students study
              in world-class facilities, interact with industry leaders, and apply
              the latest research to real-world situations.

              You will learn to challenge traditional thinking, to push
              boundaries, and to be innovative. We make sure our graduates
              have both the theory and practical experience they need to
              graduate and join our alumni community achieving incredible
              things around the globe.

              We are proud to be 'Australia's Global University', placed
              among the world's best. Through our 2025 Strategy, we are
              deepening our research and teaching, partnering with more
              governments and universities, and transforming the lives of
              people around the world.

              Choosing your university is an important decision. We hope you
              take the leap to join our community and discover a wealth of
              opportunities at UNSW.
I N T E R N AT I O N A L S T U D E N T G U I D E 2 01 9 – P O S T G R A D U AT E

                                                                                     SEE YOURSELF
                                                                                       AT U N S W

                                                                                   Take a 360° tour

                                                                                   Experience our Sydney campuses in 360° from your
                                                                                   computer, tablet, or phone. See how our campuses
                                                                                   function, get insider access to study and research
                                                                                   spaces, and hear from world-class academics.

                                                                                   When you start the tour, a guide will introduce you to
                                                                                   the experience. Yellow buttons appear in the landscape
                                                                                   as you move around. Click on a button to watch videos
                                                                                   about our faculties and people, read about buildings
                                                                                   and who is inside, and learn about our facilities, the
                                                                                   university's history, and life as a student on campus.

                                                                                   Get a taste of life at UNSW.
                                                                                   360tour.unsw.edu.au

                                                                                   Download the UNSW Sydney 360 Tour app.

4    |   international.unsw.edu.au                                                                                  international.unsw.edu.au   |   5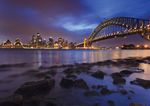 I N T E R N AT I O N A L S T U D E N T G U I D E 2 01 9 – P O S T G R A D U AT E

                                                                                   TOP 50
                                                                                   UNIVERSITY                                              5 STARS +
                                                                                   We are ranked 45th overall.                             UNSW has again been awarded the maximum
                                                                                   QS World University Rankings, 2018                      QS Five Star Plus Rating across teaching,
                                                                                                                                           research, employability, facilities and
                                                                                                                                           innovation categories.
                                                                                                                                           QS Stars University Ratings, 2017

                                                                                                                                              23rd
                                                                                   22 OF THE
                                                                                   WORLD'S                                                 INTERNATIONAL
                                                                                   TOP 50 SUBJECTS                                         UNIVERSITY

                                                      OUR GLOBAL                   with Accounting & Finance in the top 10
                                                                                   QS World University Rankings, 2018
                                                                                                                                           23rd most international university in the world
                                                                                                                                           Times Higher Education, 2018

                                                      R E P U TAT I O N
                                                                                        85th
                                                                                                                                           ONE OF THE WORLD'S MOST
                                                                                   IN THE WORLD                                            NETWORKED UNIVERSITIES

                                                                                   World University Rankings                               UNSW is a founding member of the prestigious
                                                                                   Times Higher Education, 2018                            Group of Eight (Go8), and the PLuS Alliance,
                                                                                                                                           and we are a member of the Association
                                                                                                                                           of Pacific Rim Universities (APRU) and
                                                                                                                                           Universitas21. We are also the only Australian
                                                                                                                                           university to be invited to join the Global Alliance
                                                                                                                                           of Technological Universities.

                                                                                   HIGHEST
                                                                                   RESEARCH FUNDING

                                                                                   UNSW was the only Australian university to yield more
                                                                                   than $100 million in government funding in 2017.
                                                                                   ARC, 2017

6    |   international.unsw.edu.au                                                                                                                                          international.unsw.edu.au   |   7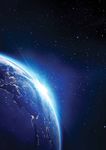 I N T E R N AT I O N A L S T U D E N T G U I D E 2 01 9 – P O S T G R A D U AT E

                                      MODERN CAMPUS,
                                      P E R F E C T L O C AT I O N

Sydney CBD
 20 minutes
   by bus
                              UNSW                                                 Bondi Junction
                           Art Design                                                20 minutes
                              10 minutes                                               by bus
                                by bus

                                                                                                                        Bondi Beach
                                                                                                                           20 minutes
                                                                                                                             by car

                        UNSW
                      Institute of
                    Languages and
                     Foundation
                        Studies

                                                                                                    Coogee Beach
                                                                                                     eight minutes
                                                                                                        by bus

             UNSW
            Canberra                            Airport
         three hours by car                   20 minutes
                                                by car

8    |    international.unsw.edu.au                                                                          international.unsw.edu.au   |   9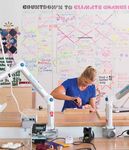 I N T E R N AT I O N A L S T U D E N T G U I D E 2 01 9 – P O S T G R A D U AT E

                                                                                                                                                                                                        Asia
                                                                                                                  North, Central and                               Europe
                                                                                                                  South America                                                                         •   Adobe
                                                                                                                                                                   •   Amazon

                                                         JOIN A
                                                                                                                                                                                                        •   Cisco
                                                                                                                                                                   •   Barclays Investment Bank         •   Ernst & Young
                                                                                                                  •   Amazon
                                                                                                                                                                   •   Dell                             •   Dell
                                                                                                                  •   Apple
                                                                                                                                                                   •   Deloitte                         •   DDB Group (Asia Pacific)
                                                                                                                  •   Bloomberg Media

                                                        GLOBAL                                                    •
                                                                                                                  •
                                                                                                                      Capitol Records
                                                                                                                      Cisco
                                                                                                                                                                   •

                                                                                                                                                                   •
                                                                                                                                                                       Department of Energy
                                                                                                                                                                       and Climate Change (UK)
                                                                                                                                                                       Deutsche Bank
                                                                                                                                                                                                        •
                                                                                                                                                                                                        •
                                                                                                                                                                                                        •
                                                                                                                                                                                                            Financial Times
                                                                                                                                                                                                            Google
                                                                                                                                                                                                            Hewlett Packard Enterprise
                                                                                                                  •   Citibank (Law Firm Group)
                                                                                                                                                                   •   Ernst & Young

                                                        ALUMNI                                                    •   Disney Interactive                                                                •   Johnson & Johnson
                                                                                                                                                                   •   IBM                              •   Microsoft
                                                                                                                  •   Facebook
                                                                                                                                                                   •   LinkedIn                         •   Nestle
                                                                                                                  •   Google
                                                                                                                                                                   •   McKinsey Company                 •   PayPal (China)
                                                                                                                  •   IBM

                                                      COM MUNI T Y                                                •
                                                                                                                  •
                                                                                                                      Janssen Biotech
                                                                                                                      Microsoft
                                                                                                                                                                   •
                                                                                                                                                                   •
                                                                                                                                                                   •
                                                                                                                                                                       Microsoft
                                                                                                                                                                       Slater & Gordon (UK)
                                                                                                                                                                       Trimet Aluminium AG
                                                                                                                                                                                                        •
                                                                                                                                                                                                        •
                                                                                                                                                                                                        •
                                                                                                                                                                                                            Pharmacons CRO (China & Aus.)
                                                                                                                                                                                                            Samsung Electronics
                                                                                                                                                                                                            Sanofi (China)
                                                                                                                  •   PayPal
                                                                                                                                                                   •   VMware                           •   SAP Labs (China)
                                                                                                                  •   PepsiCo
                                                                                                                                                                   •   WaterAid                         •   Symantec
                                                                                                                  •   PwC
                                                                                                                  •   NASA Ames Research Center                                                         •   Unilever
                                                                                                                  •   The Walt Disney Company

                                 Position yourself for international success with UNSW

                                            Our alumni are making their mark on the world working with
                                            some of the biggest global organisations, such as Google,
                                            Penguin, Ernst & Young, Microsoft, Rio Tinto, HSBC, Slater &
                                            Gordon, NASA, UNESCO, and Oxfam.

                                            When you graduate, you will become a member of the UNSW
                                            global alumni network of close to 300,000 graduates in 146
                                            countries. Carry the UNSW Sydney name with you like a
                                            passport and open new doors. You'll be invited to regular
                                            alumni events hosted by UNSW in countries such as Australia,
                                            Singapore, Hong Kong, Malaysia, Indonesia, and the US.

                                            alumni.unsw.edu.au

                                                          TOP EARNERS                                                                    Africa and Middle East                                   Oceania
                                                          UNSW has educated five of the top 25 young rich
                                                          listers in Australia.                                                                                                                   •   Apple
                                                                                                                                         •   Apple
                                                          BRW Young Rich List, 2017                                                                                                               •   Australian Museum
                                                                                                                                         •   Accenture
                                                                                                                                                                                                  •   Climate Change Research Centre
                                                                                                                                         •   BHP Billiton
                                                                                                                                                                                                  •   Cisco
                                                                                                                                         •   Cisco
                                                                                                                                                                                                  •   CSIRO
                                                          36TH IN THE WORLD                                                              •   Eskom
                                                                                                                                                                                                  •   Deloitte
                                                                                                                                         •   HCL Technologies
                                                          for graduate employability                                                                                                              •   IBM
                                                                                                                                         •   Hewlett Packard Enterprise
                                                          QS World University Rankings, 2018                                                                                                      •   eBay Inc.
                                                                                                                                         •   Huawei Technologies
                                                                                                                                                                                                  •   Facebook
                                                                                                                                         •   Intel Corporation
                                                                                                                                                                                                  •   Google
                                                                                                                                         •   LinkedIn
                                                                                                                                                                                                  •   Instagram
                                                                                                                                         •   Microsoft
                                                                                                                                                                                                  •   KPMG (Australia)
                                                          MOST EMPLOYABLE                                                                •   SABMiller
                                                                                                                                                                                                  •   Lend Lease
                                                          UNSW graduates are the most employable in                                      •   Sanlam
                                                                                                                                                                                                  •   PwC
                                                          Australia. Most Popular Graduate Employer Award                                •   Sonangol
                                                                                                                                                                                                  •   Rio Tinto
                                                                                                                                         •   Sonatrach
                                                          Top 100 Graduate Employers and Future Leaders Awards,                                                                                   •   UNESCO
                                                                                                                                         •   The Bidvest Group
                                                          GradConnection/AFR, 2018                                                                                                                •   Virgin Australia
                                                                                                                                         •   Zenith Bank International
                                                                                                                                                                                                  •   Visa
                                                                                                                                                                                                  •   3M

                                                          5-STAR RATING FOR GETTING A JOB
                                                          Good Universities Guide, 2018                                                                                                                             (Data sourced from LinkedIn)

10    |   international.unsw.edu.au                                                                                                                                                                               international.unsw.edu.au   |   11
I N T E R N AT I O N A L S T U D E N T G U I D E 2 01 9 – P O S T G R A D U AT E

                                                                                                DEFINE THE FUTURE
                                                                                                 WITH RESEARCH
                                                                                                 A N D I N N O VAT I O N

                                                                                   We transform clever ideas and research discoveries into successful
                                                                                   innovations to benefit society, the economy, and future generations.

                                                                                   We conduct research across a wide range of                  Supporting entrepreneurs
                                                                                   areas. We invest considerable resources in                  We have the biggest student startup program
                                                                                   areas where we believe can make the biggest                 in Australia. The new UNSW Founders Program
                                                                                   difference, such as:                                        makes entrepreneurial confidence a part of every
                                                                                   • Solar power (photovoltaics). We hold the                 student's university experience.
                                                                                     world record for the conversion efficiency of             The program offers:
                                                                                     a silicon solar cell, and we are home to the              • Foundational programming, open to everyone,
                                                                                     world's fastest solar-powered car                            at the Michael Crouch Innovation Centre
                                                                                   • Clean drinking water. We created membrane                • Pre-accelerator programs, such as the
                                                                                     filtration technology to filter water that is now            Founders Start, Launch, and Grow programs
                                                                                     used in taps around the world                                for those looking to refine and test their
                                                                                                                                                  business proposition
                                                                                   • The bionic eye. We successfully trialled a
                                                                                                                                               • New Wave Founders, a program that offers
                                                                                     bionic eye system that is a world-first in neural
                                                                                                                                                  tailored opportunities for female entrepreneurs
                                                                                     stimulation and clarity of vision
                                                                                                                                               • G lobal Founders, a program to help launch
                                                                                   • HIV/AIDS. Since diagnosing Australia's first case           founders into foreign markets
                                                                                     of HIV, we have been involved in the development
                                                                                                                                               • FounderLab, a world-first program that offers
                                                                                     of every existing antiretroviral HIV drug
                                                                                                                                                  technical development and support for
                                                                                   • The world's largest computer. Using silicon,                non-technical founders
                                                                                     we are in the race to build a quantum computer.           • Founders 10x Accelerator, our 10-week
                                                                                                                                                  intensive accelerator program for 10
                                                                                                                                                  high-impact startups.
                                                                                                                                               founders.unsw.edu.au

                                                                                                           One of the country's largest research communities with almost 4,500
                                                                                                           dedicated research students.

                                                                                                           The Torch Innovation Precinct brings together industry,
                                                                                                           entrepreneurs, investors, and policy makers from around the world.
                                                                                                           These networks allow us to facilitate the transition from innovation to
                                                                                                           research and development to realisation.

                                                                                                           12 Australian Research Council Centres of Excellence.

                                                                                                           Founding partner of Cicada Innovations, the world's No.1 technology
                                                                                                           incubator (International Business Innovation Association 2014).

12    |   international.unsw.edu.au                                                                                                                                         international.unsw.edu.au   |   13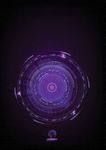 I N T E R N AT I O N A L S T U D E N T G U I D E 2 01 9 – P O S T G R A D U AT E

                                                EXPERIENCE
                                             S Y D N E Y, O N E O F
                                               THE WORLD'S
                                                BES T CITIES

                                            The business capital of Australia
                                            Sydney is home to more global firms than any other Australian
                                            city. A gateway to Asian economies, the city attracts great minds
                                            and is known for its ideal climate, relaxed outdoor lifestyle, and
                                            friendly locals. It's no wonder Sydney was voted the 10th-best
                                            city in the world to live and work.*

                                            *Mercer Quality of Living Survey, 2018

14    |   international.unsw.edu.au                                                                              international.unsw.edu.au   |   15
I N T E R N AT I O N A L S T U D E N T G U I D E 2 01 9 – P O S T G R A D U AT E

                                                                                   Surrounding areas
                                                                                   UNSW is in the leafy Eastern Suburbs, minutes
                                                                                   away from Coogee Beach and Centennial Park. The
                                                                                   surrounding suburbs of Kingsford, Randwick, and
                                                                                   Maroubra are full of cafes and restaurants offering an
                                                                                   impressive range of international cuisine, reflecting the
                                                                                   area's diversity.

                                                                                   Outside Sydney
                                                                                   Catch a train to the Blue Mountains for some fresh air,
                                                                                   go north or south along the coast for quiet and stunning
                                                                                   beaches, or head inland for Australian rural life. And you
                                                                                   can always take a plane to Melbourne, the Gold Coast,
                                                                                   New Zealand, or Bali, just like the locals.

                                                                                   For more information, visit:
                                                                                   international.unsw.edu.au/sydney-worlds-best

Student friendly
Sydney is a diverse and cosmopolitan city. It ranked
13th-best student city in the world in the QS Best Student
Cities Index 2017. The Harbour City is not just a destination
but a life experience. World-class performances, spectacular
events, and stunning landscapes await you in a city where
there is as much to do at 7am as 11pm.

Love Sydney for less
There are endless affordable indoor and outdoor activities
to enjoy in Sydney. Visit free art galleries, watch a movie at
the local cinema, set off on a coastal walk, enjoy a barbecue
in the park, go snorkelling or surfing at the beach, or have a
cheap lunch or dinner in our neighbouring suburbs.

                                                                                                                                                 / 17
16    |   international.unsw.edu.au                                                                             international.unsw.edu.au   |   17
I N T E R N AT I O N A L S T U D E N T G U I D E 2 01 9 – P O S T G R A D U AT E

                                                                                   Our new academic calendar and extensive career development
                                                          MAXIMISE                 services create opportunities for you to engage with industry and
                                                                                   improve your workplace and career skills.
                                                            YOUR
                                                                                   UNSW3+ calendar                                                Professional Development Program for
                                                           CAREER                  In 2019, UNSW is moving to a new academic calendar,
                                                                                   UNSW3+. The new calendar will consist of three terms of
                                                                                                                                                  International Students
                                                                                                                                                  As a student, you can take advantage of a professional

                                                          POTENTIAL
                                                                                   10 teaching weeks, plus an optional intensive summer term,     development program tailored to give you hands-on experience
                                                                                   which will provide a more flexible learning environment        in a professional workplace. The program includes a three-day
                                                                                   for students.                                                  seminar covering topics such as business communication,
                                                                                   UNSW3+ can allow students to create space in their degree      employer expectations, and recruitment processes. You
                                                                                   for practical real-life work experience, enabling them to      also have the opportunity to complete a 50-hour workplace
                                                                                   graduate with more than just a degree.                         experience in offices located throughout UNSW.
                                                                                                                                                  • Get hands-on experience and confidence in a
                                                                                   The UNSW3+ calendar dates and additional information can
                                                                                                                                                     professional setting
                                                                                   be found at: student.unsw.edu.au/new-calendar
                                                                                                                                                  • Improve your job application and interview skills
                                                                                                                                                  • Learn about employer expectations in the
                                                                                   UNSW Careers and Employment                                       Australian workplace
                                                                                   Employers seek well-rounded graduates who can
                                                                                                                                                  • Improve your business communication and business
                                                                                   demonstrate relevant studies, work experience, and
                                                                                                                                                     writing skills.
                                                                                   extra-curricular involvement. Our dedicated Careers and
                                                                                   Employment team helps students gain practical workplace        student.unsw.edu.au/pdp
                                                                                   skills, obtain professional experience, and develop a plan
                                                                                   for global career success. At any time during your degree,
                                                                                   you can attend free seminars, access online resources, or
                                                                                                                                                  International Students Careers Week
                                                                                   book a one-on-one appointment with a professional careers      A week of seminars, panels, and online events highlights
                                                                                   consultant. You'll also have access to the Careers and         the global opportunities available to international students.
                                                                                   Employment Office up to 18 months after completing             You can meet with international employers, create beneficial
                                                                                   your degree.                                                   networks, and learn valuable recruitment tips from employers
                                                                                                                                                  and alumni.
                                                                                   careers.unsw.edu.au
                                                                                                                                                  student.unsw.edu.au/careers-week

                                                                                   Offshore networks
                                                                                   UNSW maintains offices in China, India, and Indonesia as       Careers Expo
                                                                                   well as staff posted around the world in North America,        Held twice a year, our Careers Expo is a chance for students
                                                                                   Europe, Africa, and South East Asia. Our overseas staff have   to meet and discuss potential employment and internship
                                                                                   relationships with leading industry partners to promote the    opportunities with over 100 participating employers, including
                                                                                   UNSW brand and ensure insights from companies around the       BHP Billiton, Shell, Commonwealth Bank of Australia, Deloitte,
                                                                                   world inform our programs.                                     HSBC, Microsoft, IBM Australia, and many more.
                                                                                   international.unsw.edu.au                                      student.unsw.edu.au/expos

                                                                                                                                                  International Student Employability Guide
                                                                                                                                                  This employability guide is designed specifically for UNSW
                                                                                                                                                  international students. It provides tips on how you can
                                                                                                                                                  become more employable and includes the resources and
                                                                                                                                                  programs available to you as a UNSW student. It also features
                                                                                                                                                  profiles of successful UNSW international alumni which will
                                                                                                                                                  guide and inspire you on how you can make the most of your
                                                                                                                                                  time at UNSW.
                                                                                                                                                  student.unsw.edu.au/international-student-careers

18    |   international.unsw.edu.au                                                                                                                                                international.unsw.edu.au   |   19
I N T E R N AT I O N A L S T U D E N T G U I D E 2 01 9 – P O S T G R A D U AT E

B E PA R T O F A S A F E
AND WELCOMING
COM MUNI T Y
UNSW has a village atmosphere that will
make you feel at home.

Campus facilities
UNSW Sydney's Kensington campus has everything you need,
including dozens of cafes and restaurants, four ATMs, a bank, a post
office, supermarket, food cooperative, pharmacy, medical centre and
dentist, two libraries, a fitness and aquatic centre, and sports fields
and courts.

Study areas
Work on your assignments at one of our many indoor computer
labs or outdoor study areas complete with power outlets to charge
your devices. Stay connected to family and friends with free Wi-Fi
throughout the campus.

Clubs and societies
Join a club or society and make new friends. Choose from more
than 300 student-led clubs and societies across a range of interests
including food, sport, running, debating, conservation, the Exchange
Society, and more.

Student association
Arc is our student association – it's run by students for students.
Find out about parties and events, or get discounts from partner
organisations, free legal advice, and assistance with finding a part-
time job or volunteer work.

Language and conversation skills
Improve your language skills by participating in one of our many
programs or discussion groups on campus. We can even match you
with a partner who shares your language, while you work on improving
your English.

Religion centre
Our interfaith religion centre is for all UNSW students. Chaplains
conduct services and study groups, and offer spiritual counselling.
The Islamic Society has an Imam and meeting and prayer rooms
are available.

Staying safe
To maintain our safe and enjoyable study environment, our security
service provides a 24-hour comprehensive presence across campus.
With our StaySafe@UNSW free app you can track the night bus and
access safety tips, contacts, a newsfeed, and more.

international.unsw.edu.au/life-at-unsw

20     |   international.unsw.edu.au                                               international.unsw.edu.au   |   21
I N T E R N AT I O N A L S T U D E N T G U I D E 2 01 9 – P O S T G R A D U AT E

                                 G E T F R I E N D LY A N D
                                 HELPFUL SUPPORT

                               Our students tell us we are one of the friendliest
                              universities in Australia with many support services
                                                 you can rely on.

     Student Development International                                             UNSW Essentials for
     Student Development International (SDI) is the                                International Students
     main point of contact for all international students.                         This online tutorial is your guide to university. A series
     It's where you'll find answers to all your questions                          of modules (covering study, planning, exams, etc.) is
     about your arrival, your studies, your visa, support                          designed to help your transition to UNSW and you can
     information for your family, and more.                                        access it at any time.

     Arrival support                                                               International Student Advisors
     From picking you up at the airport, running
                                                                                   Our International Student Advisors are always here
     new-arrival workshops, and taking you on campus
                                                                                   to help you with personalised advice and information
     tours, our dedicated International Student Welcome
                                                                                   about all aspects of your university life, your student
     Centre will make sure you feel welcome, safe, and
                                                                                   visa, your wellbeing, and your academic performance.
     well connected, so you can settle in.
                                                                                   UNSW has a range of support and development
                                                                                   services to assist you from the time you arrive through
     Cultural Mentors and Cultural                                                 to your graduation.
     Transition programs
     New students can apply to be matched with a                                   Academic support
     Cultural Mentor prior to arrival in Australia. The
                                                                                   As a UNSW Sydney student, you will have access to
     program introduces new international students to
                                                                                   free online resources, academic skills workshops,
     a senior student 'buddy' who will answer questions
                                                                                   individual consultations with peer writing assistants,
     about UNSW and Sydney before you arrive. After
                                                                                   exam preparation tips, and more.
     you arrive, you can meet up with your mentor to
     learn about Australian culture, customs, and being a
     student at UNSW. Cultural Transition programs include                         Peer Mentors
     Culture of Oz, the Language Exchange Program,                                 You can also be matched with a Peer Mentor. This is
     discussion groups, and more.                                                  a senior student from your faculty who can give you
                                                                                   faculty advice and tips on how to adjust to student life
                                                                                   in your chosen field.

                                                                                   student.unsw.edu.au/international

22     |   international.unsw.edu.au                                                                                                            international.unsw.edu.au   |   23
I N T E R N AT I O N A L S T U D E N T G U I D E 2 01 9 – P O S T G R A D U AT E

                          LIVE ON CAMPUS, MAKE
                             FRIENDS FOR LIFE

           UNSW has the largest student housing capacity in Sydney with award-winning accommodation
           on and off campus. Live within walking distance of your lecture halls, meet people from around the
           world, and make lifelong friends. Alternatively, find your own home in the neighbouring Eastern
           Suburbs or by the beach.

           Accommodation at UNSW                                                   Homestay (full board and room-only)
           Colleges                                                                Homestay options include full board and single
           Colleges provide a choice of full board, partly                         room-only accommodation. Full board usually
           catered, and self-catered accommodation. There                          includes a furnished room, use of facilities in the
           is also a range of gender-specific options including                    private home of a family or single person, plus
           male only, female only, and mixed male and female                       breakfast and dinner. Some also include bed linen,
           accommodation. Most colleges cater for dietary                          a laundry service, and weekly room cleaning. Single
           requirements like halal, kosher, and vegetarian.                        room-only homestays include a furnished room, and
                                                                                   gas and electricity expenses in the rent. You will
                                                                                   be responsible for buying your own food, cooking,
           Apartments
                                                                                   cleaning, and laundry and telephone costs. Costs
           Apartments offer independent-style living for
                                                                                   vary but usually range from A$180 – A$300 per
           undergraduates, postgraduates, couples, and families
                                                                                   student per week. Search our database of locally
           with children. There are apartments on and off
                                                                                   listed private properties at studystays.unsw.edu.au
           campus and costs vary depending on the number of
           rooms and the location.
                                                                                   Temporary accommodation
           You should organise your university accommodation                       If you haven't confirmed your university
           early as places book up quickly. Apply for UNSW                         accommodation before you arrive, we recommend
           accommodation at housing.unsw.edu.au                                    you allow three to four weeks before classes begin
                                                                                   to look for private housing, settle in, and attend
           Private accommodation options                                           orientation sessions. Be sure to book short-term
                                                                                   accommodation first, then look for long-term options
           Rental property
                                                                                   in person. Short-term accommodation can include
           There are many private rental properties in the
                                                                                   private hotels, motels, hostels, lodges, or furnished
           suburbs surrounding UNSW. Costs vary according to
                                                                                   apartments ranging from A$45 to A$300 per day.
           the number of bedrooms, the condition, and location.
           When renting, you usually sign a 6- or 12-month lease                   Private student housing assistance
           and pay rent in advance plus a security deposit called                  Our International Student Housing Assistance team
           a bond. You can rent a furnished or unfurnished                         (ISHA) can help you look for temporary or private
           property and generally there will be additional                         accommodation if UNSW accommodation isn't
           expenses such as electricity, gas, telephone and Wi-                    available when you apply. The service is available at
           Fi. Costs vary but usually range from A$150 – A$300                     the start of each term.
           per student per week in a shared house or apartment.
                                                                                   student.unsw.edu.au/housing-assistance

                                                                                   Under 18s
                                                                                   Arrangements must be made for students under 18
                                                                                   years of age. These requirements are in line with
                                                                                   Australian Government regulations for the care and
                                                                                   welfare of international students under 18.
                                                                                   student.unsw.edu.au/visa18

24     |   international.unsw.edu.au                                                                                                       international.unsw.edu.au   |   25
I N T E R N AT I O N A L S T U D E N T G U I D E 2 01 9 – P O S T G R A D U AT E

                                                                                                           Private bathroom     Weekly rate                                                                                                                 Private bathroom        Weekly rate
                  Colleges                        Configuration                    Catering    Internet                                                           Apartments                         Configuration              Catering        Internet
                                                                                                               (ensuite)          (2018)                                                                                                                        (Ensuite)            (2018)

 The Kensington Colleges:                          Single rooms            Fully catered –       Wi-Fi      Ensuites in some        A$508         University Terraces                                  Studio and             Self catered        Wi-Fi           Yes              From A$403.80
 Basser, Philip Baxter and                                               19 meals per week                   rooms, shared         (shared        Affordable student accommodation,                    1-bedroom                                                                   per apartment
 Goldstein                                                                                                  unisex for others     bathroom)       including ground floor cafes and bars                apartments
 The Kensington Colleges provide a                                                                                                                — right where the action is!
 home and foster a strong community                                                                                                 A$560         Communal kitchen and lounge for
 with pastoral care, academic                                                                                                   (ensuite room)    students to socialise.
 mentoring programs, sporting and                                                                                                                 Barker Apartments                        Studio, 2-, 3-                     Self catered        Wi-Fi       No – shared          From A$302.65
 regular social events.                                                                                                                           On-campus, shared independent           and 5-bedroom                                                         unisex               per student
                                                                                                                                                  living. Smaller apartments available      apartments
 Fig Tree Hall                                     Single rooms            Fully catered –       Wi-Fi            Yes             A$559.50        for couples and families with children.
 A culturally supportive, alcohol-free                                   19 meals per week                                      (ensuite room)
 college with gender segregated                                                                                                                   Mulwarree Apartments                                 5-bedroom              Self catered        Wi-Fi       No – shared             A$270.65
 floors and prayer contemplation                                                                                                                  Close to campus, shared                              apartments                                               unisex               per student
 rooms. Dietary needs can be                                                                                                                      independent living.
 catered for, e.g. vegetarian, halal.                                                                                                             High Street Apartments                                 1- and               Self catered        Wi-Fi           Yes              From A$449.65
                                                                                                                                                  Close to the university with a family                2-bedroom                                                                   per apartment
 UNSW Hall                                         Single rooms            Part catered –        Wi-Fi     No – shared unisex     A$366.40        environment, preference given to                     apartments
 An older style accommodation,                                          breakfast and dinner                                       (shared        couples and families.
 good value for money and the                                                                                                     bathroom)
 economical option for students.                                                                                                                  New College Village                                  Single-room         Optional catering      Wi-Fi           Yes               A$372 per
                                                                                                                                                  Quality, fully furnished, air-                       apartments                               and wired                           apartment,
 Colombo House                                     Single rooms               Self catered       Wi-Fi            Yes             A$406.30        conditioned secure accommodation                     and studios                                                                A$410 per studio
 Ideally suited to students                                                                                                     (ensuite room)    for postgraduates and selected
 who enjoy the benefits of an                                                                                                                     undergraduates on lower campus.
 integrated community life as                                                                                                                     UNSW Village                                         1-bedroom              Self catered        Wi-Fi   Ensuite bathrooms        A$280 – A$445
 well as their independence.                                                                                                                      A range of fully furnished, stylish                  studios and                              and wired  in some rooms,           per student
                                                                                                                                                  and contemporary apartments                             1- to                                             shared unisex
 Creston College                                   Single rooms            Fully catered –       Wi-Fi       Private ensuite    A$390 (shared     conveniently located on campus.                      8-bedroom                                              bathrooms
 Provides accommodation                                                  21 meals per week                  bathroom in some      bathroom)                                                            apartments                                             for others
 for up to 25 undergraduate                                                                                  rooms, shared
 and postgraduate full-time                                                                                   bathrooms for         A$425         UniLodge @ UNSW                                      Studio and             Self catered      Wi-Fi and   Ensuite bathrooms      A$414 – A$529
 female students.                                                                                                others         (ensuite room)    Only 10 minutes from UNSW                               2- to                                  wired       in some rooms,         per student
                                                                                                                                                  Kensington Campus, with a choice                     5-bedroom                                            shared bathrooms
 International House                               Single rooms            Fully catered –       Wi-Fi            Yes               A$289         of fully furnished studio and shared                 apartments                                               for others
 For full-time students in their                                         21 meals per week                                      (ensuite room)    serviced apartments with 24-hour
 second year of undergraduate                                                                                                                     security and a live-in manager.
 studies or above.
                                                                                                                                                 (Accommodation costs are subject to change and are indicative only.)
 New College                                       Single rooms            Fully catered –       Wi-Fi       Private ensuite    A$466 (shared
 New College is well-known for                                           21 meals per week     and wired       bathroom in        bathroom)
 its vibrant community, academic                                                                              some rooms,                        Living on campus compared to living off campus
 excellence, pastoral care and                                                                              shared single-sex       A$524
                                                                                                                                                                                                                                Independent                    UNSW owned and/or affiliated
 Christian Foundations.                                                                                       bathrooms for     (ensuite room)
 It welcomes all people.                                                                                         others                                                                                           Share house            One bedroom        UNSW Apartment         UNSW College
                                                                                                                                                  Set-up costs                                                        A$3,000                A$3,700               $0                      $0
 Shalom College                                    Single rooms            Fully catered –       Wi-Fi        Ensuite rooms    A$473 (shared      Bond, furniture, utility connections etc.
 Warm and friendly, diverse,                                             19 meals per week                   and rooms with      bathroom)
                                                                                                                                                  Accommodation per week                                         A$200 to A$300          A$400 to A$550           A$349                 A$445
 multicultural community open to                                                                            shared single-sex
 undergrad and postgrad students.                                                                          bathrooms available     A$543          Internet and phone                                              A$20 to A$55             A$20 to A$55            $0                      $0
                                                                                                                               (ensuite room)     Gas and electricity                                             A$35 to A$140          A$35 to A$140             $0                      $0
                                                                                                                                                  Food (groceries and eating out)                                 A$80 to A$200          A$80 to A$200        A$80 to A$200                $0
 Warrane College                                   Single rooms            Fully catered –       Wi-Fi     Shared bathrooms     A$460 (shared
                                                                                                                                                  Transport to university                                               A$40                   A$40                $0                      $0
 Open to male students at UNSW.                                          21 meals per week     and wired                          bathroom)
                                                                                                                                                  Average weekly total                                               A$476.50                A$701.50             A$449                 A$445
                                                                                                                                    A$600         Total annual cost                                                  A$24,778                A$36,478           A$23,348*             A$23,140*
                                                                                                                                (ensuite room)

                                                                                                                                                 (Living costs are indicative only and will vary based on the location, number of people you live with and the condition of the housing.)
(Accommodation costs are subject to change and are indicative only.)
                                                                                                                                                 For more information, visit student.unsw.edu.au/approximate-weekly-costs and
                                                                                                                                                 www.studyinaustralia.gov.au/global/live-in-australia/living-costs.

                                                                                                                                                 *Costs will vary depending on the type of the accommodation and the catering offered.

26     |   international.unsw.edu.au                                                                                                                                                                                                                                  international.unsw.edu.au   |   27
I N T E R N AT I O N A L S T U D E N T G U I D E 2 01 9 – P O S T G R A D U AT E

                                                                                   F A C U LT I E S A N D
                                                                                   P O S T G R A D U AT E
                                                                                      PROGRA M S

                                                                                                    30
                                                                                                Art Design

                                                                                                   34
                                                                                         Arts    Social Sciences

                                                                                                  44
                                                                                          Built Environment

                                                                                                 50
                                                                                           Business School

                                                                                                    56
                                                                                                Engineering

                                                                                                   62
                                                                                                   Law

                                                                                                   66
                                                                                                 Medicine

                                                                                                    76
                                                                                                  Science

                                                                                               82
                                                                                           UNSW Canberra

28     |   international.unsw.edu.au                                                                               international.unsw.edu.au   |   29
I N T E R N AT I O N A L S T U D E N T G U I D E 2 01 9 – P O S T G R A D U AT E

                                                                                                             SETTING
                                             ART                                   DESIGN                    TOMORROW'S
                                                                                                             C R E AT I V E
                                                                                                             A G E N D A T O D AY
                                                                                                                                                                          Career outcomes
                                                                                                                                                                          Advertising executives

                                                                                                             TOP RANKING IN ART                     DESIGN                Animators

                                                                                                                                                                          Artists
                                                                                                             UNSW Art & Design is ranked equal 31st in the world in
                                                                                                             the QS World University Rankings by Subject, 2018 and is     Arts managers
                                                                                                             recognised as the top creative faculty in Australia by the
                                                                                                             Australian Research Council (ARC).                           Communication specialists

                                                                                                                                                                          Contemporary artists

                                                                                                                                                                          Creative arts teachers

                                                                                                                                                                          Creative directors

                                                                                                                                                                          Curators

                                                                                                                                                                          Designers
                                                                                                             STRONG INDUSTRY CONNECTIONS
                                                                                                                                                                          Digital media designers
                                                                                                             UNSW Art & Design is Australia's largest community of
                                                                                                             art, design, and digital media practitioners, researchers,   Film and television producers
                                                                                                             educators, and students. Our international networks are
                                                                                                                                                                          Furniture designers
                                                                                                             unmatched, with more than 1,000 industry partners from
                                                                                                             the creative, cultural, and business industries.             Graphic designers

                                                                                                                                                                          Illustrators

                                                                                                                                                                          Industrial designers

                                                                                                                                                                          Interactive designers

                                                                                                                                                                          Jewellery designers
                                                                                                             STATE-OF-THE-ART CAMPUS
                                                                                                                                                                          Journalists
                                        UNSW Art & Design leads Australia in experimental art and
                                            design infused with innovation and technology.                   Our Art & Design campus in Paddington incorporates an        Media specialists
                                                                                                             array of cutting-edge studios, workshops, and facilities
                                       We're setting tomorrow's creative benchmark in today's connected      that are among the best in the world, as well as a           Media strategists
                                                             and evolving world.                             network of museum-quality and student-led galleries and
                                                                                                             exhibition spaces to inspire you and for you to share your   Public relations specialists
                                        We inspire future leaders and equip them with the skills, creative   work in.
                                                                                                                                                                          UX designers
                                          thinking and connections to make their mark on the world.
                                                                                                                                                                          VR Specialists

30     |   international.unsw.edu.au                                                                                                                                                           international.unsw.edu.au   |   31
I N T E R N AT I O N A L S T U D E N T G U I D E 2 01 9 – P O S T G R A D U AT E

CURATING AND CULTURAL LEADERSHIP
  Master of Curating and Cultural Leadership (9318)                                                                                                                           Graduate Certificate in Design (7306)
Duration: 1– 2 years                                     1.5 Year Program (72 UOC)                                                                                          Duration: 6 months
                                                                                                                         Areas of study                                                                                     Entry requirements                                           Studio specialisations
Entry: February and September                            • A recognised Bachelor degree in a related field
                                                                                                                  • Curating: focuses on contemporary curating as a        Entry: February and September              • A recognised Bachelor degree.                             Students in the Graduate Certificate in Design can
                                                          with at least a credit average (65%) or equivalent.
Estimated first year tuition: A$34,560                    This provides admission into the 1.5-year program
                                                                                                                     diverse and dynamic profession, which plays a key      Estimated first year tuition: A$17,280     • Applicants who apply with a Bachelor degree               specialise in:
Minimum IELTS requirements:                                                                                          role in setting cultural agendas and discovering                                                  completed more than 10 years ago can be admitted            • Experience Design
                                                          (72 UOC).                                                                                                         Minimum IELTS requirements:
6.5 overall, 6.0 in each band                                                                                        new ground. The curatorial strand emphasises                                                      to the Graduate Certificate in Design where they            • Interaction Design
                                                                                                                                                                            6.5 overall, 6.0 in each band
                                                                                                                     experimentation and the development of a strong                                                   have 5 or more years professional experience in a           • 3D Visualisation
                                                         1 Year Program (48 UOC)
    Entry requirements                                                                                               independent practice through curatorial studios                                                   design or media-related field since graduation.             • Future Making
                                                         • An Honours degree in a cognate field. This
Depending on the level and nature of prior                                                                           and live public projects.                                                                         • Applicants without a Bachelor degree may be               • Graphic Communication
                                                          provides direct admission to the advanced one-
qualifications, admission to the Master of Curating       year program (48 UOC).                                                                                                                                       admitted to the Graduate Certificate on a case-by-
                                                                                                                  • Cultural Leadership: includes museum
and Cultural Leadership has three entry points with                                                                                                                                                                    case basis by the Program Director, on the basis of
                                                                                                                   management, public programming and
different duration:                                      Cognate disciplines include Art History, Art                                                                                                                  a portfolio of work and professional experience.
                                                                                                                   engagement, education, policy, critical writing,
2 Year Program (96 UOC)                                  Theory, Art Curating, Art Education, Museum and/          promotion, production, and the many new roles
• A recognised Bachelor degree in any field. This        or Heritage Studies, Cultural Heritage Materials          emerging in contemporary digital culture. It
 provides admission into the two-year program            Conservation, Design Education, Humanities,               emphasises the fluid boundaries between all
 (96 UOC).                                               including English Literature, Cinema Studies.             of these activities and promotes a collaborative
                                                                                                                   approach. This strand fosters a vision of leadership
                                                                                                                   that is diverse and limited by neither age nor status.
                                                                                                                                                                            RESEARCH
                                                                                                                   It educates students to develop a unique individual      artdesign.unsw.edu.au/future-students/     Research areas:                                             Research groups
                                                                                                                   philosophy underpinned by a robust and flexible          postgraduate-research-degrees              Our Faculty research community features                     • The Sound and Materials Research Group
                                                                                                                   skill set.                                                                                          internationally recognised strengths in                     • The Environmental Research Initiative for
                                                                                                                                                                            PhD and Master's by research contact:      contemporary art and design practice, media                   Art – ERIA
  Graduate Diploma in Cultural Leadership (5312)
                                                                                                                                                                            Associate Dean Research Training           arts, immersive interactivity, art and ecology,             • Cicada Press
                                                                                                                                                                            Katherine Moline k.moline@unsw.edu.au      creative robotics, art and society, curating, and           • Porosity
Duration: 1 year                                                                                                  • A recognised Bachelor degree in any field.              Research Administrator Ellen Williams
                                                                                                                                                                                                                       cultural leadership.                                        • Research into Experimental Design: Objects
                                                             Entry requirements
                                                                                                                  • The Graduate Certificate in Cultural Leadership         support.pgresearch.artdesign@unsw.edu.au
                                                                                                                                                                                                                                                                                   • in.site (Contemporary Curatorial and Education
Entry: February and September                            • Applicants without a Bachelor degree may be                                                                                                                                                                               Research)
                                                                                                                   with at least a credit average (65%).
Estimated first year tuition: A$34,560                   admitted to the Graduate Certificate determined                                                                                                                                                                           • The Drawing Research Group
                                                         case-by-case by the Program Director, based on
                                                                                                                                                                            UNSW Art & Design is at the forefront of   Research institute
Minimum IELTS requirements:
                                                         professional experience.
                                                                                                                                                                            contemporary and experimental design,      • National Institute for Experimental Arts – NIEA
6.5 overall, 6.0 in each band                                                                                                                                               art and media.
                                                                                                                                                                                                                       Research centres and laboratories
  Graduate Certificate in Cultural Leadership (7318)                                                                                                                                                                   • iCinema Centre for Interactive Cinema Research
                                                                                                                                                                                                                       • Contemporary Culture, Art & Politics
                                                                                                                                                                                                                         – CCAP NIEA
Duration: 6 months
                                                             Entry requirements                                                                                                                                        • Laboratory for Innovation in Galleries, Libraries,
Entry: February and September                            A recognised Bachelor degree or equivalent.                                                                                                                   • Archives and Museums (iGLAM)
Estimated first year tuition: A$16,200                   The Bachelor degree can be in any field.                                                                                                                      • National Creative Robotics Laboratory
Minimum IELTS requirements:                              Applicants without a Bachelor degree may be                                                                                                                   • 3D Visualisation Aesthetics Laboratory
6.5 overall, 6.0 in each band                            admitted to the Graduate Certificate on a case-by-
                                                         case basis by the Program Director, on the basis of
                                                         professional experience.                                                                                           RESEARCH PROGRAMS
                                                                                                                                                                              Master of Fine Arts (2245)
DESIGN
                                                                                                                                                                            Duration: 1.5 - 2 years
                                                                                                                                                                                                                           Entry requirements
 Master of Design (9313)                                                                                                                                                    Entry: February, June and September        An appropriate four year Bachelor degree with
                                                                                                                                                                            Estimated first year tuition: A$33,840     Honours from UNSW; or a qualification at a level
Duration: 1-2 years                                       Applicants who apply from non-cognate fields
                                                                                                                         Studio specialisations                             Minimum IELTS requirements:                from a tertiary institution considered equivalent by
Entry: February and September                             will be admitted on successful assessment of a
                                                                                                                   Students in the Master of Design can specialise in:                                                 the Faculty Higher Degree Committee.
                                                          submitted portfolio. This provides admission into                                                                 6.5 overall, 6.0 in each band
Estimated first year tuition: A$34,560                    the two-year program (96 UOC).
                                                                                                                  • Experience Design
Minimum IELTS requirements:                                                                                       • Interaction Design
6.5 overall, 6.0 in each band                             1.5 Year Program (72 UOC)
                                                                                                                  • 3D Visualisation                                         Master of Philosophy (2267)
                                                         • A recognised Bachelor degree in a related field
                                                                                                                  • Future Making
    Entry requirements                                                                                            • Graphic Communication                                   Duration: 1.5 - 2 years
                                                            with at least a credit average (65%) or equivalent.                                                                                                            Entry requirements
Depending on the level and nature of prior                  This provides admission into the 1.5-year program                                                               Entry: February, June and September        An appropriate Bachelor degree in the relevant
qualifications, admission to the Master of Design           (72 UOC).                                                                                                       Estimated first year tuition: A$33,840     discipline from UNSW at a level specified by the
has three entry points with different duration:
                                                                                                                                                                            Minimum IELTS requirements:                Faculty Higher Degree Committee; or a qualification
2 Year Program (96 UOC)                                  1 Year Program (48 UOC)
                                                                                                                                                                            6.5 overall, 6.0 in each band              from a tertiary institution at a level considered by the
•A recognised Bachelor degree or Honours degree         • An Honours Degree in a cognate field. This                                                                                                                 Faculty Higher Degree Committee to be equivalent.
 with at least a credit average (65%) or equivalent.      provides direct admission to the advanced one-
 The Bachelor degree can be in any field.                 year program (48 UOC).

                                                                                                                                                                             Doctor of Philosophy (1292)
  Graduate Diploma in Design (5306)                                                                                                                                         Duration: 3 - 4 years
                                                                                                                                                                                                                            Entry requirements
                                                                                                                                                                            Entry: February, June and September        An appropriate four year Bachelor degree with First
Duration: 1 year
                                                             Entry requirements                                         Studio specialisations                              Estimated first year tuition: A$33,840     or Upper Second Class Honours from UNSW; or a
Entry: February and September                            • A recognised Bachelor degree in any field.             Students in the Graduate Diploma in Design can
                                                                                                                                                                            Minimum IELTS requirements:                completed Masters by Research from UNSW with a
Estimated first year tuition: A$34,560                   • Applicants who submit evidence of other                specialise in:                                                                                       substantial research component and demonstrated
                                                                                                                                                                            6.5 overall, 6.0 in each band
Minimum IELTS requirements:                               academic qualifications in a cognate field, with        • Experience Design                                                                                  capacity for timely completion of a high quality thesis;
6.5 overall, 6.0 in each band                             an additional minimum two years of verified             • Interaction Design                                                                                 or a qualification from a tertiary institution at a level
                                                          professional design experience may, in exceptional      • 3D Visualisation                                                                                   considered equivalent by the Faculty Higher Degree
                                                          cases, be approved by the Committee to enrol for        • Future Making                                                                                      Committee.
                                                          the qualification as a pathway to the Master            • Graphic Communication
                                                          of Design.

32     |   international.unsw.edu.au                                                                                                                                                                                                                                                              international.unsw.edu.au      |   33
I N T E R N AT I O N A L S T U D E N T G U I D E 2 01 9 – P O S T G R A D U AT E

                                                            ARTS                                              YOUR L ICENCE
                                                            SOCIAL                                            TO EXPLORE
                                                           SCIENCES
                                                                                                                                                                          Career outcomes
                                                                                                                                                                          Artists

                                                                                                              TOP 100 IN THE WORLD                                        Advocacy specialists

                                                                                                                                                                          CEO
                                                                                                              In the 2018 QS World University Rankings by Subject we
                                                                                                              were 16th in the world for Social Sciences and 27th for     Communications specialists
                                                                                                              Arts & Humanities. We were also ranked 95th in the world
                                                                                                              for Social Sciences in the Times Higher Education World     Community development organisers
                                                                                                              University Rankings 2018.
                                                                                                                                                                          Diplomats

                                                                                                                                                                          Designers

                                                                                                                                                                          Development specialists

                                                                                                                                                                          Digital media specialists
                                                                                                              STRONG INDUSTRY AND                                         Editors
                                                                                                              CULTURAL PARTNERSHIPS                                       Foreign correspondents

                                                                                                              UNSW is recognised as the Australian university with        Government officials
                                                                                                              the strongest links to industry. Arts & Social Sciences'
                                                                                                              links include government, agencies, professional bodies,    Interpreters and translators
                                                                                                              cultural institutions, and corporate and community
                                                                                                              organisations.
                                                                                                                                                                          Journalists
                                                                                                              We partner with the Sydney Writers' Festival, the Walkley   Linguists
                                                                                                              Foundation for Journalists, the Sydney Film Festival, and
                                                                                                              Biennale of Sydney with opportunities for you to intern,    Management consultants
                                                                                                              volunteer, and network with world-class professionals.
                                                                                                                                                                          Media advisors

                                                                                                                                                                          Policy analysts

                                                                                                                                                                          Political advisors

                                                                                                                                                                          Public relations consultants
                                                                                                              EXPERT TEACHING                                             Project managers

                                                                                                              You'll be taught by industry experts and world-class        Public sector managers
                               UNSW Arts & Social Sciences provides a licence to explore big ideas, new
                                                                                                              scholars. In this environment, you will develop the
                                perspectives, and critical social issues with Australia's sharpest minds.     capacity to make an informed engagement with pressing       Publishers
                                 Boldly creative and intellectually adventurous, we combine time-tested       national and global issues.
                                                                                                                                                                          Refugee advocates
                               traditions of scholarship with progressive, fresh ways of thinking to inform
                                  social change for current and future generations, and tackle age-old                                                                    Research consultants
                                                  philosophical questions in a new light.                                                                                 School principals
                                 We are one of the most academically energetic and socially engaged                                                                       Social entrepreneurs
                                  faculties of our kind in the Southern Hemisphere. Our high-quality
                                teaching and enviable international research position demonstrates the                                                                    Strategy developers
                                           enduring value of our interdisciplinary scholarship.
                                                                                                                                                                          Teachers

34     |   international.unsw.edu.au                                                                                                                                                               international.unsw.edu.au   |   35
I N T E R N AT I O N A L S T U D E N T G U I D E 2 01 9 – P O S T G R A D U AT E

APPLIED LINGUISTICS
  Master of Applied Linguistics (8236)                                                                                                                                       Master of Education Leadership (8960)
Duration: 1, 1.5 years or 2 years                                                                                   • Honours degree or Graduate Diploma (or               Duration: 1 year                                     This program is designed for qualified or
                                                             Entry requirements                                                                                                                                                                                                                Entry requirements
                                                                                                                       equivalent qualification) in a relevant discipline   Entry: February and September                        practising educators wishing to advance their
Entry: February and September                             There are three durations of study:                                                                                                                                                                                             • A recognised Bachelor degree and a
                                                                                                                       with a record of academic achievement equivalent                                                          knowledge of the latest research that informs
Estimated first year tuition: A$33,360                                                                                                                                      Estimated first year tuition: A$33,360               educational leadership practice. Graduates of our
                                                                                                                                                                                                                                                                                             postgraduate teaching qualification (e.g. Graduate
                                                          2 Year Program (96 UOC)*                                     to a UNSW credit average (65%); or
                                                                                                                                                                            Minimum IELTS requirements:                                                                                      Diploma in Education or Master of Teaching); or
Minimum IELTS requirements:                               • Bachelor degree (or equivalent qualification)                                                                                                                       educational leadership programs are equipped
                                                                                                                    • Bachelor degree (or equivalent qualification)                                                                                                                      • A four-year pre-service teacher education
6.5 Overall, 6.0 in each band                                with a record of academic achievement                                                                          6.5 Overall, 6.0 for each band                       to lead education in schools from all sectors
                                                                                                                       in a relevant discipline with a record of academic                                                                                                                    qualification, including professional experience,
                                                             equivalent to a UNSW credit average of (65%)                                                                                                                        including: school systems (K–12), universities,
                                                                                                                       achievement equivalent to a UNSW credit average                                                                                                                       equivalent to the qualifications required for
Linguistics is the study of human language. In               Check website for details: unsw.to/artspg                                                                                                                           early childhood institutions, and other educational
                                                                                                                       (65%), plus one year of relevant professional                                                                                                                         graduate teacher status in NSW.
this degree you explore how and why language                                                                                                                                                                                     and training organisations.
                                                          1.5 Year Program (72 UOC)                                    experience.
changes, as you develop research skills and
                                                          • Bachelor degree (or equivalent qualification) in       Students who are eligible for the 1 year and/or                                                                                                                           Professional accreditation
analytical thinking. Linguistics can be used in a
                                                             a relevant discipline with a record of academic        1.5 year program are also permitted to study the                                                                                                                      These programs are endorsed by the NSW
range of professions, including the teaching and
                                                             achievement equivalent to a UNSW credit average        2 year program.                                                                                                                                                       Education Standards Authority (NESA) as registered
learning of foreign languages, facilitating cross-
                                                             (65%); or                                                                                                                                                                                                                    professional development.
cultural communication, diagnosing and treating
                                                                                                                    Relevant disciplines include: Linguistics,
language disorders, providing linguistic support for      • Bachelor degree (or equivalent qualification) in any
                                                                                                                    Languages, TESOL, Cognitive Science,
professions such as law and medicine, developing             discipline with a record of academic achievement
                                                                                                                    Speech Pathology, Interpreting and
language programs in schools, and improving                  equivalent to a UNSW credit average (65%), plus
                                                                                                                    Translation, and Health Sciences.
literacy skills.                                             one year of relevant professional experience; or
                                                                                                                    Relevant professional experience includes:
                                                          • Honours degree or Graduate Diploma (or
                                                                                                                    Work in a language-related area including
                                                             equivalent qualification) in any discipline with a
                                                             record of academic achievement equivalent to a
                                                                                                                    teaching English as a second or foreign language        ENVIRONMENTAL MANAGEMENT
                                                                                                                    or a language other than English, translating
                                                             UNSW credit average (65%).
                                                                                                                    and interpreting, curriculum design, and other            Master of Environmental Management (8623)
                                                          1 Year Program (48 UOC)                                   appropriate language professions.
                                                                                                                                                                            Duration: 1, 1.5, or 2 years                                                                                  For the 1 Year Stream (48 UOC)
                                                                                                                                                                                                                                      Entry requirements
                                                                                                                                                                            Entry: February and September                                                                                 • Honours degree or Graduate Diploma (or
                                                                                                                                                                                                                                 A recognised Bachelor degree in any discipline
                                                                                                                                                                                                                                                                                             equivalent qualification) in a relevant discipline
DEVELOPMENT STUDIES                                                                                                                                                         Estimated first year tuition: A$36,960               of study with a record of academic achievement
                                                                                                                                                                                                                                 equivalent to a UNSW credit average of 65%.
                                                                                                                                                                                                                                                                                             with a record of academic achievement equivalent
                                                                                                                                                                            Minimum IELTS requirements:                                                                                      to a UNSW credit average (65%); or
  Master of Development Studies (8942)                                                                                                                                      6.5 Overall, 6.0 in each band                        Relevant experience will also be considered for
                                                                                                                                                                                                                                                                                          • Bachelor degree (or equivalent qualification)
                                                                                                                                                                                                                                 admission. In special circumstances, students who
                                                                                                                                                                                                                                 do not have such qualifications may be considered           in a relevant discipline with a record of academic
Duration: 1, 1.5 or 2 years                               1.5 Year Program (72 UOC)                                 Relevant disciplines include: Social Sciences,          This degree gives you the skills and tools to work
                                                                                                                                                                                                                                 for admission into the Graduate Certificate. In these       achievement equivalent to a UNSW credit average
Entry: February and September                             • Bachelor degree (or equivalent qualification) in       Humanities, Business, Economics, Law, Public            in environmental management. The program can
                                                                                                                                                                                                                                 cases, credit level performance in the Graduate             (65%), plus one year of relevant professional
                                                             a relevant discipline with a record of academic        Health, Psychology/Psychological Science,               be taken by environmental specialists and non-
Estimated first year tuition: A$33,360                                                                                                                                                                                           Certificate may lead to articulation with the Graduate      experience.
                                                             achievement equivalent to a UNSW credit average        Communications, and Social Work.                        specialists from a wide range of disciplines
Minimum IELTS requirements:                                                                                                                                                 and interests.                                       Diploma and the Master programs. Please also refer       For the 1.5 Year Stream (72 UOC)
                                                             (65%); or                                              Relevant professional experience can include:                                                                to information regarding articulation rules.
6.5 Overall, 6.0 in each band                                                                                                                                                                                                                                                             • Bachelor degree (or equivalent qualification) in
                                                          • Bachelor degree (or equivalent qualification) in any   Work or volunteer experience in community, social
                                                                                                                                                                                                                                                                                             a relevant discipline with a record of academic
                                                             discipline with a record of academic achievement       and economic development, social research                                                                    A one-year program is available for those with
This program gives you the analytical framework                                                                                                                                                                                                                                              achievement equivalent to a UNSW credit average
                                                             equivalent to a UNSW credit average (65%), plus        and policy, public health, the environment,                                                                  a Bachelor degree in a relevant environmental
necessary to understand the complexities of the                                                                                                                                                                                                                                              (65%); or
                                                             one year of relevant professional experience; or       displacement, poverty alleviation, human rights,                                                             field (environmental science, policy, humanities,
geopolitical, economic, social, ethical, and cultural                                                                                                                                                                                                                                     • Bachelor degree (or equivalent qualification) in any
                                                          • Honours degree or Graduate Diploma (or                 and advocacy-based programs and projects. This                                                               sociology, planning, management etc.) plus
contexts in which development takes place. You will                                                                                                                                                                                                                                          discipline with a record of academic achievement
                                                             equivalent qualification) in any discipline with a     can be developed through working for relevant                                                                Honours in a relevant field and on an 'environmental
be equipped with practical professional skills which                                                                                                                                                                                                                                         equivalent to a UNSW credit average (65%), plus
                                                             record of academic achievement equivalent to a         organisations including non-governmental, social                                                             management' topic only. The Honours mark should
can be applied to a diverse array of development-                                                                                                                                                                                                                                            one year of relevant professional experience; or
                                                             UNSW credit average (65%).                             service, community-based, philanthropic, United                                                              be 75%+.
related career options, from practice-based roles to                                                                                                                                                                                                                                      • Honours degree or Graduate Diploma
                                                                                                                    Nations, or inter-governmental agencies or local,
research and policy within education, government,                                                                                                                                                                                The 1.5-year program is for those who have a                (or equivalent qualification) in any discipline with a
                                                          1 Year Program (48 UOC)                                   state, and federal governments departments.
and non-government sectors.                                                                                                                                                                                                      Bachelor degree in a relevant environmental field           record of academic achievement equivalent to a
                                                          • Honours degree or Graduate Diploma (or                                                                                                                              (as above) with 24 UOC equivalent of advanced               UNSW credit average (65%).
                                                             equivalent qualification) in a relevant discipline                                                                                                                  environmental subjects, each with 65%+ (credit
     Entry requirements
                                                             with a record of academic achievement equivalent
There are three durations of study:                                                                                                                                                                                              or higher).                                              For the 2 Year Stream (96 UOC)
                                                             to a UNSW credit average (65%); or
2 Year Program (96 UOC)                                                                                                                                                                                                                                                                   • Bachelor degree (or equivalent qualification) in any
• Bachelor degree (or equivalent qualification) in any   • Bachelor degree (or equivalent qualification) in                                                                                                                                                                                discipline with a record of academic achievement
   discipline with a record of academic achievement          a relevant discipline with a record of academic                                                                                                                                                                                 equivalent to a UNSW credit average of 65%
   equivalent to a UNSW credit average of credit             achievement equivalent to a UNSW credit average
   average (65%).                                            (65%), plus one year of relevant professional
                                                             experience.
                                                          Students who are eligible for the 1 year and/or
                                                          1.5 year program are also permitted to study the
                                                                                                                                                                              Graduate Diploma in Environmental Management (5499)
                                                          2 year program.
                                                                                                                                                                            Duration: 1 year
                                                                                                                                                                                                                                     Entry requirements
                                                                                                                                                                            Entry: February and September                        A recognised Bachelor degree (or equivalent
EDUCATION                                                                                                                                                                   Estimated first year tuition: A$36,960               qualification) in any discipline with a record of
                                                                                                                                                                                                                                 academic achievement equivalent to UNSW
                                                                                                                                                                            Minimum IELTS requirements:
                                                                                                                                                                                                                                 credit average (65%).
 Master of Education (8910)                                                                                                                                                 6.5 Overall, 6.0 in each band

Duration: 1 year
                                                                Specialisations                                          Entry requirements
Entry: February and September                             • Assessment and Evaluation                               • A recognised Bachelor degree or a postgraduate         Graduate Certificate in Environmental Management (7339)
Estimated first year tuition: A$33,360                    • Educational Psychology                                     teaching qualification (e.g. Graduate Diploma in
                                                          • Educational Studies                                        Education or Master of Teaching); or                 Duration: 6 months                                   Minimum IELTS requirements:
Minimum IELTS requirements:                                                                                                                                                                                                                                                                   Entry requirements
                                                          • Gifted Education                                        • A four-year pre-service teacher education            Entry: February and September                        6.5 Overall, 6.0 in each band
6.5 Overall, 6.0 in each band                                                                                                                                                                                                                                                             A recognised Bachelor degree (or equivalent
                                                          • Higher Education                                           qualification, including professional experience,
     We are ranked 35th in the world for Education                                                                                                                          Estimated first year tuition: A$18,480                                                                        qualification) in any discipline.
                                                          • Special Education*                                         equivalent to the qualifications required for
     QS World University Rankings by Subject, 2018        • TESOL (Teaching English to Speakers of                    graduate teacher status in New South
                                                             Other Languages)                                          Wales (NSW).
These programs are designed for qualified                 • Visual Arts Education                                   For students seeking a secondary teacher
teachers and educators who wish to expand                 * International students may be restricted from           qualification, please see Master of Teaching (8926).
their career opportunities and enhance their              taking this specialisation due to professional
professional development.                                 practice requirements. Please contact education@              Professional accreditation
                                                          unsw.edu.au for further details.
                                                                                                                    These programs are endorsed by the NSW
                                                                                                                    Education Standards Authority (NESA) as registered
                                                                                                                    professional development.

36     |   international.unsw.edu.au                                                                                                                                                                                                                                                                      international.unsw.edu.au         |    37
I N T E R N AT I O N A L S T U D E N T G U I D E 2 01 9 – P O S T G R A D U AT E

INTERNATIONAL RELATIONS                                                                                                                                                       PUBLIC RELATIONS AND ADVERTISING
  Master of International Relations (8233)                                                                                                                                      Master of Public Relations and Advertising (8282)
Duration: 1, 1.5 or 2 years                                                                                          1 Year Program (48 UOC)
                                                            Entry requirements                                                                                                Duration: 1–1.5 years                                                                                               Students who are eligible for the 1 year program are
Entry: February and September                                                                                        • Honours degree or Graduate Diploma (or                                                                             Entry requirements
                                                         There are three durations of study:                                                                                  Entry: February and September                                                                                       permitted to study the 1.5 year program.
                                                                                                                        equivalent qualification) in a relevant discipline                                                              There are two durations of study:
Estimated first year tuition: A$33,360                   2 Year Program (96 UOC)                                        with a record of academic achievement equivalent                                                                                                                          Relevant disciplines include: Arts, Design,
                                                                                                                                                                              Estimated first year tuition: A$33,360                    1.5 Year Program (72 UOC)
Minimum IELTS requirements:                              • Bachelor degree (or equivalent qualification)                to a UNSW credit average (65%); or                                                                                                                                        Humanities, Social Sciences, Media,
                                                                                                                                                                              Minimum IELTS requirements:                               •B  achelor degree (or equivalent qualification) in
6.5 Overall, 6.0 in each band                              in any discipline with a record of academic               • Bachelor degree (or equivalent qualification) in                                                                                                                          Communications, Journalism, Public Relations,
                                                                                                                                                                              6.5 Overall, 6.0 in each band                                a relevant discipline with a record of academic
                                                           achievement equivalent to a UNSW credit average              a relevant discipline with a record of academic                                                                                                                           Advertising, Marketing, Business, Economics,
                                                                                                                                                                                                                                           achievement equivalent to a UNSW credit average
This degree allows you to critically examine issues        of 65%.                                                      achievement equivalent to a UNSW credit                                                                                                                                   Commerce, and Law.
                                                                                                                                                                              In this program you will build an in-depth                   (65%); or
such as military intervention, the conduct of                                                                           average (65%), plus one year of relevant                                                                                                                                  Relevant professional experience can include:
                                                         1.5 Year Program (72 UOC)                                                                                            understanding of persuasive, promotional, and             • Bachelor degree (or equivalent qualification) in any
war, environmental degradation, human security,                                                                         professional experience.                                                                                                                                                  Work in the public relations, advertising, journalism,
                                                                                                                                                                              creative communication; public relations and                 discipline with a record of academic achievement
economic development, human rights, global               • Bachelor degree (or equivalent qualification) in         Students who are eligible for the 1 year and/or 1.5                                                                                                                          or media and communication sectors; or at least one
                                                                                                                                                                              advertising campaign strategy; media relations;              equivalent to a UNSW credit average (65%), plus
poverty, and terrorism. You will be career-ready            a relevant discipline with a record of academic          year program are also permitted to study the 2                                                                                                                               year of workplace experience at management level.
                                                                                                                                                                              digital literacies and social media; ethical                 one year of relevant professional experience; or
for a range of sectors including the public sector,         achievement equivalent to a UNSW credit average          year program.
                                                                                                                                                                              professional practices; and collaborative teamwork        •H  onours degree or Graduate Diploma (or
private sector, international organisations, and non-       (65%); or
                                                                                                                                                                              practices. Graduates of this program can be found            equivalent qualification) in any discipline with a
government-organisations.                                • Bachelor degree (or equivalent qualification) in any     Relevant disciplines include: Social Sciences,
                                                                                                                                                                              in a range of industries from print, radio, television,      record of academic achievement equivalent to a
                                                            discipline with a record of academic achievement         Humanities, Business, Economics, Law, Public
                                                                                                                                                                              online, and corporate communication.                         UNSW credit average (65%).
                                                            equivalent to a UNSW credit average (65%), plus          Health, and Communications.
                                                            one year of relevant professional experience; or
                                                                                                                     Relevant professional experience includes:                                                                         1 Year Program (48 UOC)
                                                         • Honours degree or Graduate Diploma (or
                                                                                                                     Either paid or volunteer work (including internships)                                                              •H onours degree or Graduate Diploma (or
                                                            equivalent qualification) in any discipline with a
                                                                                                                     undertaken in federal government agencies/                                                                           equivalent qualification) in a relevant discipline
                                                            record of academic achievement equivalent to a
                                                                                                                     departments, intergovernmental agencies,                                                                             with a record of academic achievement equivalent
                                                            UNSW credit average (65%).
                                                                                                                     international agencies or institutions, non-                                                                         to a UNSW credit average (65%); or
                                                                                                                     governmental organisations, or private research                                                                    •B
                                                                                                                                                                                                                                          achelor degree (or equivalent qualification) in
                                                                                                                     bodies. The work undertaken must relate directly                                                                    a relevant discipline with a record of academic
                                                                                                                     to international issues or concerns (e.g. foreign                                                                   achievement equivalent to a UNSW credit
                                                                                                                     policy, defence and national security, global policy                                                                average (65%), plus one year of relevant
                                                                                                                     issues, trade).                                                                                                     professional experience.

JOURNALISM AND COMMUNICATION
  Master of Journalism and Communication (8237)                                                                                                                                 Master of PR and Advertising/Design (8234)
                                                                                                                                                                              Duration: 2 – 3 years                                                                                               3 Year Program (144 UOC)
      We are ranked 46th in the world for                                                                            1 Year Program (48 UOC)                                                                                                Entry requirements
                                                            Entry requirements                                                                                                Entry: February and September                                                                                       •B achelor degree (or equivalent qualification) in
      Communication and Media Studies                                                                                • Honours degree or Graduate Diploma (or                                                                          2 Year Program (96 UOC)
                                                         There are two durations of study:                                                                                                                                                                                                          a relevant discipline with a record of academic
      QS World University Rankings by Subject, 2018                                                                     equivalent qualification) in a relevant discipline    Estimated first year tuition: A$33,960                    •H onours degree or Graduate Diploma in a relevant
                                                                                                                                                                                                                                                                                                    achievement equivalent to a UNSW credit average
                                                         1.5 Year Program (72 UOC)                                      with a record of academic achievement equivalent      Minimum IELTS requirements:                                 discipline with a record of academic achievement
Duration: 1 or 1.5 years                                                                                                                                                                                                                                                                            of 65%; or
                                                                                                                        to a UNSW credit average (65%); or                    6.5 Overall, 6.0 in each band                               equivalent to a UNSW credit average of 65%; or
Entry: February and September                            • Bachelor degree (or equivalent qualification) in                                                                                                                                                                                      • Bachelor degree (or equivalent qualification) in any
                                                            a relevant discipline with a record of academic          • Bachelor degree (or equivalent qualification)                                                                   • Bachelor degree (or equivalent qualification) in any
                                                                                                                                                                                                                                                                                                     discipline with a record of academic achievement
Estimated first year tuition: A$33,360                                                                                  in a relevant discipline with a record of academic    This dual program allows you to graduate with both           discipline with a record of academic achievement
                                                            achievement equivalent to a UNSW credit average                                                                                                                                                                                          equivalent to a UNSW credit average of 65%, plus
Minimum IELTS requirements:                                 (65%); or                                                   achievement equivalent to a UNSW credit average       a Master of Design (MDes) and a Master of Public             equivalent to a UNSW credit average of 65%, plus
                                                                                                                                                                                                                                                                                                     one year of relevant professional experience
6.5 Overall, 6.0 in each band                                                                                           (65%), plus one year of relevant professional         Relations and Advertising (MPRA) after three years.          one year of relevant professional experience
                                                         • Bachelor degree (or equivalent qualification) in any                                                              Students with the appropriate background will be                                                                    Relevant disciplines include: Arts, Humanities,
                                                                                                                        experience.
                                                            discipline with a record of academic achievement                                                                  able to complete both degrees in two years.                                                                         Social Sciences, Media, Communications,
In this program you will develop specialist                                                                          Students who are eligible for the 1 year program are
                                                            equivalent to a UNSW credit average (65%), plus                                                                                                                                                                                       Journalism, Public Relations, Advertising, Marketing,
knowledge and professional skills framed by                                                                          permitted to study the 1.5 year program.
                                                            one year of relevant professional experience; or                                                                                                                                                                                      Design, Creative Arts
interdisciplinary study into the social, cultural,
                                                         • Honours degree or Graduate Diploma (or                   Relevant disciplines include: Arts, Humanities,
economic, and political roles of journalism, media,
                                                            equivalent qualification) in any discipline with a       Social Sciences, Media, Communications,
and communication. You will be equipped to
                                                            record of academic achievement equivalent to a           Journalism, Public Relations, Advertising, Marketing,
pursue a range of careers across journalism and
                                                            UNSW credit average (65%).                               Business, Economics, Commerce, and Law.
communication from print, radio, television, and
                                                                                                                     Relevant professional experience can include:
online media.
                                                                                                                     Work in the public relations, advertising, journalism,   TEACHING
                                                                                                                     or media and communication sectors; or at least one
                                                                                                                     year of workplace experience at management level.          Master of Teaching (Secondary) (8926)

                                                                                                                                                                              Duration: 2 years
                                                                                                                                                                                                                                              Specialisations                                        Entry requirements
PUBLIC POLICY AND GOVERNANCE                                                                                                                                                  Entry: February                                           Double Method Courses                                     Applicants require an appropriate Bachelor
                                                                                                                                                                              Estimated first year tuition: A$50,040                    • English*                                                degree from a recognised institution with adequate
 Master of Public Policy and Governance (8259)                                                                                                                                                                                          • History*                                                background studies in relevant teaching discipline/s.
                                                                                                                                                                              Minimum IELTS requirements:
                                                                                                                                                                                                                                        • Mathematics*                                            The guidelines for entry are based on the Board of
Duration: 1, 1.5 or 2 years                                                                                          1 Year Program (48 UOC)                                  Eligible students must meet the specific English
                                                                                                                                                                                                                                        •S cience (Biology, Chemistry, Earth and                 Studies subject content requirements.
                                                            Entry requirements                                                                                                language proficiency requirements: overall 7.5,
Entry: February and September                                                                                        • Honours degree or Graduate Diploma (or                                                                            Environmental Studies or Physics)
                                                         There are three durations of study:                                                                                  reading/writing 7.0, speaking/listening 8.0.
                                                                                                                        equivalent qualification) in a relevant discipline                                                              • Music*                                                  Students are encouraged to complete the
Estimated first year tuition: A$33,360                   2 Year Program (96 UOC)                                        with a record of academic achievement equivalent                                                                • Visual Arts*                                            online UNSW Master of Teaching (Secondary)
Minimum IELTS requirements:                              • Bachelor degree (or equivalent qualification) in any        to a UNSW credit average (65%); or                    This degree is an accelerated pre-service
                                                                                                                                                                                                                                                                                                  Self-Assessment at education.arts.unsw.edu.au/
6.5 Overall, 6.0 in each band                               discipline with a record of academic achievement                                                                  secondary teacher education program, recognised           Single method courses
                                                                                                                     • Bachelor degree (or equivalent qualification)                                                                                                                             students/study/postgraduate-coursework/mteach-
                                                            equivalent to a UNSW credit average of 65%.                                                                       as an initial teaching qualification in Australia         • Aboriginal Studies**
                                                                                                                        in a relevant discipline with a record of academic                                                                                                                        self-assessment/ to check their eligibility for
In this program you will gain a strong grounding                                                                                                                              and widely accepted as a teaching qualification           • Business Studies
                                                                                                                        achievement equivalent to a UNSW credit average                                                                                                                           the program.
in policy analysis, policy evaluation, and social        1.5 Year Program (72 UOC)                                                                                            internationally. As a student of this program you will    • Dance
                                                                                                                        (65%), plus one year of relevant professional         gain advanced skills in effective unit and lesson
research to prepare or advance your career as            • Bachelor degree (or equivalent qualification) in                                                                                                                            • Drama (Theatre and Performance Studies)
                                                                                                                        experience.                                           planning, assessment, and reporting.
a policy maker, researcher, and/or advocate. Our            a relevant discipline with a record of academic                                                                                                                             • Economics                                                   Professional accreditation
graduates are employed in government and non-               achievement equivalent to a UNSW credit average          Students who are eligible for the 1 year and/or                                                                    • English as a Second Language (EAL/D)**                  Accredited by the NSW Education Standards
government organisations, the business sector, and          (65%); or                                                1.5 year program are also permitted to study the                                                                   • Geography                                               Authority (NESA).
private enterprise.                                      • Bachelor degree (or equivalent qualification) in any     2 year program.                                                                                                    • Graphics and Multimedia Technology
                                                            discipline with a record of academic achievement         Relevant disciplines include: Social Sciences,                                                                     •L anguages: French, German, Spanish, Chinese,
                                                            equivalent to a UNSW credit average (65%), plus          Humanities, Business, Economics, Law, Public                                                                         Indonesian, Japanese, Korean
                                                            one year of relevant professional experience; or         Health, Communications, Social Research and                                                                        • Legal Studies**
                                                         • Honours degree or Graduate Diploma                       Policy, and Social Work.                                                                                           • Society and Culture
                                                            (or equivalent qualification) in any discipline with a                                                                                                                      *Can also be completed as a single method course
                                                                                                                     Relevant professional experience can include:
                                                            record of academic achievement equivalent to a                                                                                                                              **Available as a second teaching specialisation only
                                                                                                                     Working in the public sector, unions, business
                                                            UNSW credit average (65%).
                                                                                                                     organisations, research/policy institutes, or third-
                                                                                                                     sector organisations.

38     |   international.unsw.edu.au                                                                                                                                                                                                                                                                             international.unsw.edu.au        |   39