UNIVERSITY OF WOLLONGONG AUSTRALIA - 2020 International Postgraduate Guide
If your browser does not support JavaScript, please read the page content below: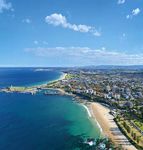 Welcome — People are drawn to the University of Wollongong (UOW) for many reasons: to pursue accredited qualifications, enhance employment experience, build global perspectives and access world-class research. Every student is assured of receiving the support they need to do their very best. The University of Wollongong has the expertise and experience to help you develop yourself even further to reach your goals. High quality, accessible research has placed us in the top 250 universities worldwide, and we continue to invest in areas of national and international priority.
UOW graduates are well respected and are consistently ranked among the top one percent in the world by employers. We pride ourselves on preparing people for emerging industries and future jobs, people who are ready to succeed, and take their careers to the next level to make a positive contribution to their communities. With connections to more than 400 overseas institutions, UOW is truly an international university. We have students from more than 160 nationalities, and have nurtured a welcoming multiethnic community that helps students from all backgrounds settle into the Australian lifestyle and strengthen their university experience.
This course guide is designed as a starting point. I encourage you to find out what we have to offer by talking to our staff, our students, or one of our 150,000 alumni. Ask them why UOW would be right for you. Professor Paul Wellings CBE Vice-Chancellor Contents — OUR REPUTATION 04 WOLLONGONG 06 WOLLONGONG CAMPUS 10 ACCOMMODATION 14 METROPOLITAN CAMPUSES 20 SUPPORT 22 STUDY CHOICES 24 COURSES 29 Degree index 30 Business 32 Communication and Media 39 Education 42 Engineering 48 Health and Medicine 53 Informationand CommunicationTechnology 58 International Relations 62 Mathematics and Statistics 65 Ocean Law and Policy 67 Physics 69 Psychology 71 Public Health 73 Science 75 Social Work 78 Work Health and Safety 80 RESEARCH 82 HOW TO APPLY 88 UOW COLLEGE 90 IMPORTANT DATES 93 UNIVERSITY OF WOLLONGONG 1 2020 INTERNATIONAL POSTGRADUATE GUIDE
Top 20 16th best modern university in the world. QS Top 50 Under 50 Rankings 2019 Top 1% Rating for UOW graduates by global employers. QS Graduate Employability Rankings 2019 Top 250 Ranking among the world's universities. 218th – QS World University Rankings 2019 From here to every corner A globally recognised and respected degree from UOW is your passport to a world of opportunity. 5 stars Staff Qualifications, Student Retention, Overall Experience, Skills Development, Student Support, Learning Resources and Learner Engagement. Australian Good Universities Guide 2019 75.5% of UOW graduates secured full-time employment within four months of completing their course.
This is above the national average of 71.9%.
Federal government Quality Indicators for Learning and Teaching (QILT) 2019 Top rated Highest ranked university in NSW overall. Federal government Quality Indicators for Learning and Teaching (QILT) 2019 Where doors open We're here to open doors and support your choices while giving you the freedom and resources to chase your dream career. 2 2020 INTERNATIONAL POSTGRADUATE GUIDE UNIVERSITY OF WOLLONGONG 3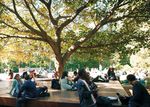 0 30km UOW Sydney Airport UOW Sydney UOW Wollongong Liverpool Our global reach and reputation We have formal agreements with more than 400 overseas institutions, covering research collaboration, student and staff exchange, study abroad and program delivery.
Since inception, UOW has expanded its domestic campus network beyond Wollongong, offering students a greater choice of study locations. These include our newest South Western Sydney and Sydney CBD campuses. Research students can also study at our Innovation Campus, based in Wollongong.
INTERNATIONAL EDUCATION PARTNERS UOW has established partnerships with a number of international education institutions to provide students with opportunities to access quality education outside Australia. These include: – – PSB Academy Singapore – – The Singapore Institute of Management – – Central China Normal University (CCNU) – – UOW Joint Institute – – International University & Colleges – – (INTI) in Malaysia TWINNING ARRANGEMENTS UOW has twinning arrangements with Beijing Jiaotong University, Zhengzhou University and Tianjin Polytechnic University that are formally recognised by the Chinese Ministry of Education.
Students are able to complete part of their program at their home institution and then transfer to UOW to complete the remainder of their degree.
UOW COLLEGE HONG KONG UOW College Hong Kong (UOWCHK), formerly Community College of City University (CCCU), has provided quality tertiary education for more than 35 years. Since July 2015, the College has been part of UOW's global campus network. UOW teaches a number of degree and top-up programs at UOWCHK/CCCU and provides exchange opportunities for students to enrich their university experience. UOW DUBAI Established in 1993, the University of Wollongong in Dubai (UOWD) is one of the oldest and most prestigious universities in the United Arab Emirates (UAE). UOWD provides a broad range of undergraduate and postgraduate degrees in business and management, finance and accounting, humanities and social sciences, and computer science and engineering.
MALAYSIA UOW has delivered programs in Malaysia for more than 10 years and in 2018 UOW continued its global expansion by acquiring the university colleges of Malaysian private education provider KDU* . The acquisition expands the University's global campus network and is an exciting new initiative. *subject to Ministry of Education approval. 2020 INTERNATIONAL POSTGRADUATE GUIDE UNIVERSITY OF WOLLONGONG 4 5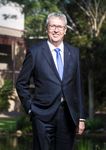 Wollongong is a student city Located on the east coast of Australia, Wollongong is home to thousands of students making it the ideal place for you to study. It's a diverse, safe and friendly city, filled with many languages, cuisines, religions and customs. A busy cultural calendar attracts people from all over Australia and the world who enjoy a healthy, active lifestyle. With big green mountains to the west and the ocean to the east, here you can breathe in the fresh air, live stress-free and focus on your studies.
A ns away aw ay Campbelltown Liverpool Sutherland Hurstville Parramatta Sydney Airport SYDNEY WOLLONGONG UOW 0 30km 17 beaches Patrolled by lifeguards 35+ nature walks Maintained by NSW National Parks in the Wollongong region 306,591 people Call the Wollongong region home Transport is cheap and easy Wollongong is close to Sydney – just 90 minutes by road or train.
Once you arrive here, your transport options around the city are safe, easy and cheap. CAR UOW runs a carpooling program, so if you have two or more friends in your car, you get free parking on campus.
FREE BUSES Wollongong is well-connected with buses going to all of the surrounding suburbs. Free 'city loop' buses run all day and into the night, making it easy for you to travel from campus and student accommodation to the city centre, train station and shopping district. TRAIN North Wollongong Station is a 15-minute walk or a short free shuttle bus ride from our main campus. BICYCLE UOW has more than 900 bike racks for secure and convenient bike parking, and also offers a bike share program. WALK Most destinations in Wollongong are an easy walk away.
COST You can buy an Opal Card to pay for trains, ferries, buses and light rail in the Wollongong region and the greater Sydney area of NSW.
By using the system, the price for public transport is capped, meaning you can travel as much as you want and never pay more than $15.40 a day or $63.20 a week.˚ EGGS $4.56 – 12 REGULAR BREAD $2.65 LOAF COLA $3.00 BOTTLE COFFEE $3.50 AT RUSH WITH UNILIFE MEMBERSHIP MILK $1.50 - 1L NOODLES $0.80 INSTANT RICE $2.69 – 1KG ˚Prices above were correct as of January 2019 and are subject to change. Some exceptions apply, see opal.com.au Compare the cost of living Wollongong enjoys a very reasonable cost of living, which means you can focus your efforts on your study, not your finances. Being a student city, the cost of living in Wollongong is lower than many other cities in Australia, including Sydney and Melbourne.
Numbeo.com,7/3/19 ˆNSWDepartmentofFamilyandCommunity ServicesHousingRentandSalesSeptember2018 ◊ Victorian DepartmentofHealth&HumanServicesRentalReportSeptember2018 AVERAGE COSTS IN WOLLONGONG* AUSTRALIAN CITY RENT COMPARISONS PER MONTH FOR 3BR APARTMENT: WOLLONGONG – $2,080ˆ LIVERPOOL – $2,037ˆ SYDNEY CBD – $4,106ˆ MELBOURNE CBD – $2,882◊ 6 2020 INTERNATIONAL POSTGRADUATE GUIDE UNIVERSITY OF WOLLONGONG 7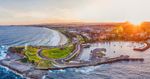 SEEK ADVENTURES Go hang-gliding at Bald Hill, experience skydiving over the beach or ziplining through the forest at a nearby treetop tour. RELAX Experience what's on in Wollongong throughout the year, including the sunset cinema, eat street markets, festivals, pop-up events, live music and so much more. ENJOY NATURE Interact with the native Australian animals at Symbio Wildlife Park or enjoy one of many great hikes in the Illawarra, including Sublime Point and Mt Keira, and see the coastline stretch for miles. Or experience the Royal National Park, which is nature's playground of walks, beaches and waterfalls.
SEE SOME SPORTS Watch the St George Illawarra Dragons compete in the NRL or see some slam dunks at an Illawarra Hawks basketball game at WIN Stadium.
BE ENTERTAINED See a show at the Illawarra Performing Arts Centre or listen to a talk or take a workshop at the Wollongong Art Gallery. INDULGE Enjoy food and drinks with a view at one of many cafes and restaurants overlooking the Pacific Ocean in North Wollongong MEET UP There are over 3,000 businesses in Wollongong CBD with new cafes and shops opening up all the time. You can also join one of many special interest Meet Up groups going on around the region. HAVE FUN Wollongong is home to 20+ live music venues, including UOW's UniBar. You can see more than 100 live acts each year on campus alone.
A place to... From a hike in the mountains, to a swim in the ocean and everything in between, there's always something happening in Wollongong. So, grab your mates, jump on the free shuttle bus and see where it takes you. 2020 INTERNATIONAL POSTGRADUATE GUIDE UNIVERSITY OF WOLLONGONG 8 9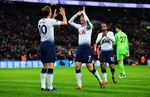 UOW's Wollongong campus is like a leafy-green suburb where you can get everything you need. We want all of our students to achieve their best, which is why our campus provides a friendly university community, where you can always find help when it's needed and a place to belong.
You'll find facilities dedicated to academic and wellbeing support, as well as health services, student accommodation, a sports precinct and events embracing culture and entertainment. Wollongong campus HEAR SOME LIVE MUSIC More than 180 live music acts play on campus every year, including UOW student musicians on the Duck Pond Lawn and a busy schedule of Australian and international acts at the UOW UniBar. There's even the Garden Party music festival held on campus every year. Check out the upcoming gigs at unibar.uow.edu.au JOIN A CLUB With more than 130 student-run clubs and societies covering everything from religion and culture, to study groups and camping, it's easy to meet like-minded friends and have fun.
Can't find one you like? You can start your own.
Find your tribe at clubs.uow.edu.au STAY HEALTHY Take care of yourself with a health clinic, dentist and physio all on campus. A hairdresser, travel agent and post office are also available. ACHIEVE Get the most out of your study with 24/7 library access during session and a range of academic support programs. GET FIT With your student discount, UniActive, is the place to keep fit with a 50 metre swimming pool, various courts and ovals and 80+ group exercise classes each week. You can also join one of 60 sporting teams on campus from football to underwater hockey. Team up at uniactive.uow.edu.au/sports ACTIVITIES Enjoy a full calendar of events, including outdoor cinemas, free food, maker's-market and so much more right here on campus.
FEEL SAFE Our free SafeZone App and UOW Security team are here to help ensure we have a safe and secure campus environment. REFUEL You won't go hungry with 9 coffee shops, 20+ food outlets, a bar and a supermarket all on campus, or the free bus is a short ride into the Wollongong CBD.
10 2020 INTERNATIONAL POSTGRADUATE GUIDE UNIVERSITY OF WOLLONGONG 11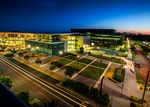 MC level E MC MC MC Carpool Area Oval No. 1 Oval No. 2 Oval No. 3 Pool Tennis Courts Hockey Field McKinnon Building Early Start SMART Infrastructure Facility Sciences Teaching Facility Sports Hub IHMRI: Gerard Sutton Building UniActive Administration TAXI RANK BUS INTERCHANGE The Lounge, Unishop & Post Office IMTS Student Central UniBar Graduate House Bangalay Kids' Uni Western Entrance UNICENTRE ROAD A DM IN R OA D Duck Pond Lawn Jugglers Lawn Amphitheatre The East End McKinnon Lawn SCIENCES LANE SCIENCES ROAD MADOLINE STREET Hope Theatre BUS INTERCHANGE Library Food court, students spaces, IGA Supermarket University Hall Duck Pond Lawn Kooloobong Village Pool McKinnon Building 20+ FOOD OUTLETS 9 CAFES TRAVEL AGENT MEDICAL CENTRE SUPERMARKET 2 BANKS ON CAMPUS A day at Wollongong campus Among our modern teaching and study spaces, there's always something to do on campus.
Here's how Xinru and Chengappa spend their time. Watch videos of student day in the life atfacebook.com/uowfuture Breakfast at Kooloobong Village Attends classes Enjoys lunch on the duckpond lawn Visits the UOW Library for study Attends a Chinese Academic Business Learning & Education (CABLE) study group meeting Takes the free bus into Wollongong city for dinner with friends 8:30AM 12:30PM 1:30PM 4:00PM 5:30PM 8:00AM XINRU POST OFFICE CHENGAPPA Coffee at Rush 2 Attends classes Has lunch with friends in the food court Attends classes Visits the MakerSpace in the Library to use VR equipment Attends the Global Communicators Program Swims at UniActive 9:00AM 1:00PM 2:00PM 3:00PM 5:00PM 8:30AM 6:30PM IMAGE TBA MAKERSPACE UNI ACTIVE POOL BUILDING 11 FOOD COURT UOW LIBRARY DUCK POND LAWN KOOLOOBONG VILLAGE 12 2020 INTERNATIONAL POSTGRADUATE GUIDE UNIVERSITY OF WOLLONGONG 13
More than 6,000 international students from all around the world call Wollongong home. UOW offers a range of accommodation options conveniently located both on-campus and in the Wollongong CBD, or you can choose from Homestay or private rental options. UOW ACCOMMODATION You'll make lifelong friends with students studying everything from politics to polymers when you live in a UOW residence. It's a welcoming, ready-made community, with a calendar full of social, sporting and cultural events, while 24/7 academic and wellbeing support is right outside your door. It's not surprising that students who live in our residences achieve higher academic outcomes on average than students choosing private accommodation.
HOMESTAY For those who prefer a family-oriented lifestyle, Homestays (living with a local family in a private home) are available. For more information see uowcollege.edu.au/future-students/international/homestay PRIVATE ACCOMMODATION UOW provides you with all the information you need about private and shared accommodation. Our accommodation site also contains information on temporary accommodation you can use while you're looking for a place to live. Learn more at uow.edu.au/accommodation/liveoffcampus UOW accommodation — APPLYING FOR UOW ACCOMMODATION You can apply to live in UOW accommodation online at apply-accom.uow.edu.au In order to secure a place in a residence, you should submit your application as early as possible.
A free airport pick-up service from Sydney International Airport (60 minutes away) is provided for all newly enrolled UOW international students and UOW College students attending Wollongong campus and who are arriving in Australia for the first time. For a full schedule of fees see uow.edu.au/accommodation THE BEST PLACE TO LIVE. GUARANTEED. UOW Accommodation can guarantee eligible students a place in a UOW residence during their first year at the University. Knowing you're going to have a roof over your head is one less thing to worry about, leaving you free to concentrate on your studies.
With the addition of a new 800-bed residence on campus at Kooloobong Village, you're sure to find a place that suits you.
Toapplyandseeconditionsandclosingdates,visit uow.edu.au/accommodation 14 2020 INTERNATIONAL POSTGRADUATE GUIDE UNIVERSITY OF WOLLONGONG 15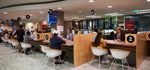 Fairy Meadow Beach North Wollongong Beach Wollongong Harbour Wollongong City Beach P ri Pr in ce ia F6 Southern Freew a y Northfields Ave M ou nt Ou sle y Rd Princes Hwy Nth Wollongong Station Wollongong Station Fairy Meadow Station SYDNEY SYDNEY FAIRY MEADOW FAIRY MEADOW Innovation Campus WOLLONGONG NORTH WOLLONGONG GWYNNEVILLE Beaton Park Wollongong Hospital Mall W is em an P ar k UOW Campus Botanical Gardens Science Space Catering Number of beds Single rooms Shared rooms Shared (S) or private (P) bathroom Price per week Distance to bus stop (FREE shuttle) Distance to train station WEERONA COLLEGE Weerona College is located next door to Beaton Park, a large sporting complex with an indoor pool, gymnasium, tennis courts and running track.
Fully catered (19 meals a week) 204 a a S From $339 100m 1.4km INTERNATIONAL HOUSE International House is an affiliate of the 16 International Houses worldwide. It proudly boasts a community representing many nations, living and learning peacefully under the one roof. Fully catered (19 meals a week) 222 a a S From $339 200m 200m CAMPUS EAST A five-minute walk to the beach and 10-minute bus ride from the main UOW campus, Campus East is located in the beachside suburb of Fairy Meadow. The residence setting is spread across large grounds, including a number of playing fields. Flexicatered and selfcatered 527 a S From $289 300m 400m KOOLOOBONG VILLAGE Located right on-campus, living at Kooloobong Village means you're minutes from classes and all of UOW's leisure facilities.
In 2018, 800 additional beds were added to this world-class student accommodation facility, forming part of Kooloobong Village. Selfcatered 1,258 a a S/P From $269 100m 2.1km BANGALAY Bangalay is a new residence, located just across the road from the main campus. This residence features modern facilities, landscaped outdoor communal areas, recreation areas, study spaces and meeting facilities.
Selfcatered 254 a a S/P From $294 50m 2km GRADUATE HOUSE Located right across the street from our main campus, Graduate House offers furnished units with private kitchen, living, and bathroom facilities. Self catered postgrad, family & mature age 78 Units a P From $289 100m 2km MARKETVIEW Marketview is in the heart of Wollongong, next to the city's largest shopping mall and dozens of restaurants and cafes. You'll also be a short walk from Wollongong's cultural hotspots, including the Wollongong City Art Gallery and the Illawarra Performing Arts Centre (IPAC). Selfcatered 144 a P From $294 150m 800m CAMPUS EAST 527 residents INTERNATIONAL HOUSE 222 residents MARKETVIEW 144 residents KOOLOOBONG VILLAGE 1,258 residents BEACH CITY WEERONA 204 residents BANGALAY 254 residents GRADUATE HOUSE 78 units CITY CAMPUS YOU COOK WE COOK Get your university experience off to a smooth start. Your weekly rent in a UOW residence includes wifi, electricity, water, furniture, security and support – no surprise bills or unexpected costs. Plus all residences are connected to the campus by free shuttle buses. You can apply online at apply-accom.uow.edu.au Choose your residence FREE LOCAL BUSES
Route 55 Gong Shuttle
Route 9 North Gong Shuttle
Gwynneville - Keiraville Shuttle 16 2020 INTERNATIONAL POSTGRADUATE GUIDE UNIVERSITY OF WOLLONGONG 17
Innovation Campus — Through engagement, we build bridges between academics, businesses and researchers. We learn from each other through sharing knowledge, expertise and skills. These associations are essential for knowledge transfer as they link user needs, long-term research and a clear direction to research outcomes. UOW is growing the Illawarra's innovation ecosystem and pursuing the uptake of disruptive technologies that deliver positive economic impacts. The link between community, business and university is more important than ever as we continue to anticipate the nature of emergent industries and future jobs.
The future is being created here. AT THE FOREFRONT OF AN EVER-CHANGING WORLD The Innovation Campus is a 33-hectare research, development and commercial precinct established by UOW. The beachside campus aims to drive partnerships and collaboration between academic and business communities. The Innovation Campus is home to a number of UOW's leading research institutes working to develop: – – Intelligent innovative materials with the potential to regenerate damaged human nerves – – Superconductors that make energy transmission more efficient – – New techniques for sustainable building design – – Maritime law and security, and innovative approaches to health services delivery and policy The campus houses national and international companies, researchers, and students, working to develop and translate products to commercial success.
It has a well-established community of innovative companies that have steadily grown over the past decade.
One such example is NEC Australia, which established its corporate office at Innovation Campus in order to create more than 130 new technology jobs and connect UOW students with graduate opportunities. The Innovation Campus is a significant investment by UOW to drive the economic transformation of the Illawarra by creating jobs and industry, and attracting business, research and investment. Innovation Campus is also home to the UOW start-up initiative, iAccelerate. Designed around a robust educational framework, the iAccelerate program offers start-ups the unique opportunity to partner with the University to accelerate sustainable business growth.
Offering a two-stream program with up to a three-year incubation period, iAccelerate is unique in the Australian start-up landscape.
The University of Wollongong's innovative Health and Wellbeing Precinct will also be located at Innovation Campus, and will include Australia's first primary and community health clinic to offer patient-centred healthcare, mental health services, aged-care facilities, and research and teaching programs. Modelled on the Mayo Clinic in the United States, the Precinct will complement existing health services in the Illawarra. Construction is anticipated to commence in 2020 with the first facilities expected to open in 2022. 18 2020 INTERNATIONAL POSTGRADUATE GUIDE UNIVERSITY OF WOLLONGONG 19
South Western Sydney campus — UOW's metropolitan campus in South Western Sydney (Liverpool) offers undergraduate and postgraduate degrees.
The campus provides an experience that is specially designed for the needs of our students. UOW Sydney Business School — UOW Sydney Business School offers some of Australia's leading postgraduate degrees. You can choose to study in the heart of Sydney, overlooking the Opera House and Sydney Harbour Bridge, or at our Wollongong campus. PERSONALISED STUDY Flexible course delivery means you can work while you study and choose class times that suit your lifestyle. You will also have access to academic support including advisers, library resources, student computers and peer coaches to help you get the most out of your degree.
COURSES AVAILABLE Business courses are designed to meet the needs of industry, with specialisations in finance, international business, human resource management, marketing, accountancy, financial management, project management, logistics and supply chain management. SCHOLARSHIPS International students can apply for a variety of postgraduate business scholarships which help cover tuition fees. These include 25% partial tuition scholarships, 20% student bursaries and 10% UOW alumni scholarships. CAREER SUPPORT Our postgraduate business degrees reflect the needs of future employers, helping you gain highly-valued skills.
At each location, we offer career support, professional development and corporate networking events to help you take your career to the next level.
PERSONALISED STUDY As a student at UOW, you'll benefit from smaller class sizes and individual attention from your teachers – who are leaders in their respective fields of study. This is a great opportunity to meet industry leaders and learn from the best. COURSES AVAILABLE UOW South Western Sydney offers postgraduate courses including the Master of Computer Science, Master of Nursing International and Master of Social Work (Qualifying). Undergraduate students can study courses in business, business information systems, commerce, computer science, information technology, international studies, law and nursing.
You can also choose from a range of law double degrees or a double degree in international studies and commerce. TRANSPORT Campus is only a four-minute walk from Liverpool railway station. The city boasts one of Sydney's first rapid bus transit-way systems, connecting you to other major areas around Sydney. The free community shuttle also stops just outside campus and is a great way to move around Liverpool. FACILITIES South Western Sydney is a vibrant and growing UOW campus providing everything you need to make the most of your degree, including group study rooms, computer labs, student kitchens, an outdoor rooftop terrace and a prayer room.
All of this is located within walking distance to public transport and Liverpool's shopping district. Metropolitan campuses I'm really happy that UOW has opened a campus here in South Western Sydney, because I know that it's a very good university and it's giving the people the opportunity to study here. Everyone is very welcoming and you'll find lots of friends and things to do on campus. I would say to people thinking about studying – make use of the opportunity UOW has to offer, come to school, it's nothing to be afraid of.
The end goal for me is to become a human rights lawyer, and I'm getting there one step at a time. — ADI HOLMES Bachelor of International Studies / Bachelor of Laws UOW became the driver in my career change. Certainly, in terms of the quality of the education, Wollongong was among the best in all the possible rankings from the Good University Guide, QS and other public rankings. The MBA program was a clear choice for me. It's a ticket to the game. Without the degree, I wouldn't have been able to convince my future employer that I had the potential to grow and learn. An MBA shows a capacity for flexibility and curiosity.
PATRICK JIN Master of Business Administration CHINA 20 2020 INTERNATIONAL POSTGRADUATE GUIDE UNIVERSITY OF WOLLONGONG 21
Supported for success Moving to a new country to study can be overwhelming, which is why we have set up a range of programs to help you succeed. Whether you want to improve your employment prospects, achieve your best in your studies or you have questions about processes at UOW – there is always someone here to help you. Jobseeker Resources UOW CareerHub is an online tool to help you find jobs, while UOW also has a number of jobs available on campus. You can also attend career expos, employer presentations and access a range of online resources.
Employment Skills Training Through careers counselling, workshops and practical subjects, UOW Careers Central will show you how to apply for work, and help prepare you for the Australian workplace.
Wellbeing You can find religious services and groups, a health clinic, dentist and free confidential counselling services on the Wollongong campus. UOW Wellbeing is also here to help you maintain a healthy, happy life balance. Work-Integrated Learning At UOW you can graduate with real workplace experience and the skills employers want by taking part in opportunities for work placement, volunteering and our UniVative program. Services & Support As a UOW student, you'll have the academic and personal support you need to succeed, including advisers, dedicated research supervisors, library resources, student computers, peer coaches and available staff.
Student Central This is your primary administration contact point. Staff in Student Central can help with enrolment matters, official documentation, student fees, accommodation enquiries, student exchange, scholarships and much more.
UNIVERSITY OF WOLLONGONG 23 2020 INTERNATIONAL POSTGRADUATE GUIDE 22
NO No matter what your goals for the future are, UOW provides a range of postgraduate courses, entry pathways and scholarships to help you gain admission and achieve your best. Study choices Postgraduate Pathways GRADUATE CERTIFICATE If you do not meet the entry requirements for a Master's degree, you may receive a packaged offer with a Graduate Certificate providing a pathway to your desired Masters. Graduate Certificates may also earn you credit towards a UOW Master's degree, meaning you may complete the Master's in the same time or allow you to take your career in a different direction than your Bachelor degree.
MASTER'S DEGREE (POSTGRADUATE COURSEWORK) Postgraduate Coursework programs at UOW include Graduate Certificate and Master's degrees. These programs teach academic theory and practical skills that will help you make a real impact in your chosen field. HIGHER DEGREE RESEARCH (PhD) With support from your research supervisors, you will be able to play an active part in research projects of international importance. For more information on UOW Higher Degree Research, visit uow.info/pg-research COMPLETE A MASTER'S PROGRAM IN 1 YEAR If you have successfully completed appropriate previous study in a relevant field, you may be eligible for credit for prior learning into a master's qualification.
There may be the potential to reduce the overall length and cost of your course through previous study and work experience being recognised as credit for prior learning. This will depend on an assessment of your qualifications and relevant experience in your chosen study area. Also known as advanced standing, or credit transfer, credit for prior learning can include formal study, work experience, or training activity. Applications for credit for prior learning are assessed by the appropriate faculty, and credit is not guaranteed. For more information refer to uow.edu.au/future/credit PERSON A PERSON B PERSON C UOW DOUBLE SPECIALISATION OR ADVANCED/PROFESSIONAL MASTER'S A B C Undergraduate degree Required marks Wants to complete a two year double specialisation or advanced/professional Master's * This time-frame assumes the student has applied for, and has been granted the maximum amount of credit for prior learning Certain postgraduate courses may have individual requirements such as particular majors and English prerequisites.
Please check the information in this guide.
ELIGIBLE FOR 'CREDIT FOR PRIOR LEARNING' (CPL) UOW MASTER'S QUALIFICATION Undergraduate degree Required marks Wants to complete UOW Master's in 12 months YES 1 YEAR* UOW MASTER'S QUALIFICATION Undergraduate degree Required marks 1.5 YEARS 2 YEARS UNIVERSITY OF WOLLONGONG 25 2020 INTERNATIONAL POSTGRADUATE GUIDE 24
Master's Scholarships FACULTY OF ENGINEERING AND INFORMATION SCIENCES POSTGRADUATE COURSEWORK SCHOLARSHIP For students studying a two-year Master's degree that falls under the Faculty of Engineering and Information Sciences, this scholarship offers 10% off tuition fees.
Number available: Unlimited Eligibility: Results above the course entry weighted average mark (WAM) Available to students from: All nationalities POSTGRADUATE ALUMNI SCHOLARSHIP This scholarship offers 10% off your postgraduate Coursework tuition fee, for a maximum of five years' study. Number available: Unlimited Eligibility: Student must have studied a Bachelor degree at UOW Available to students from: All nationalities FACULTY OF SOCIAL SCIENCES POSTGRADUATE COURSEWORK SCHOLARSHIP This scholarship is open to students applying for a two-year Master's degree that falls under the Faculty of Social Sciences and offers 10% off tuition fees.
Number available: Unlimited Eligibility: 80+ weighted average mark (WAM) Available to students from: India, Nepal, Sri Lanka, Kenya, Argentina, Bangladesh, Bolivia, Brazil, Cambodia, Chile, Colombia, Ecuador, Ghana, Guyana, Indonesia, Iran, Mongolia, Myanmar, Nigeria, Pakistan, Paraguay, Peru, Suriname, Thailand, Turkey, Uruguay, Venezuela, Vietnam and Zimbabwe UOW'S SYDNEY BUSINESS SCHOOL BURSARY If you're applying to commence your first course at UOW's Sydney Business School, you may be eligible for 20% off your tuition fees.
Number available: Unlimited Eligibility: Meet course entry requirements Available to students from: Argentina, Bangladesh, Bolivia, Brazil, Cambodia, Chile, China, Colombia, Ecuador, Ghana, Guyana, India, Indonesia, Iran, Kenya, Mongolia, Myanmar, Nepal, Nigeria, Pakistan, Paraguay, Peru, Sri Lanka, Suriname, Thailand, Turkey, Uruguay, Venezuela, Vietnam and Zimbabwe. UOW'S SYDNEY BUSINESS SCHOOL PARTIAL TUITION SCHOLARSHIP Offered to students undertaking any Master's degree at UOW's Sydney Business School, this scholarship offers 25% off tuition fees.
Number available: 15 (five per trimester) Eligibility: This is a competitive scholarship.
Students need a weighted average mark (WAM) of 70+ and must submit an application addressing criteria. Available to students from: All nationalities AUSTRALIAN GOVERNMENT SCHOLARSHIPS UOW participates in a range of schemes funded by the Australian government – including the Australia Awards and Fellowships. For more information go to: studyinaustralia.gov.au RESEARCH SCHOLARSHIPS UOW offers a wide range of research scholarships which may be awarded to eligible International Higher Degree Research (HDR) students. UOW HDR scholarships are in the form of allowances to assist candidates in meeting their living costs while they undertake their research.
They can include Annual Stipends, Living Allowances and Tuition Fee Costs. The main UOW scholarship schemes are the University Postgraduate Awards (UPA) and the International Postgraduate Tuition Awards (IPTA). Applications close 17 October for Session 1 (February). There are also scholarships offered by individual faculties or research centres, as well as scholarships offered in cooperation with overseas organisations, such as the Chinese Scholarships Council and the Higher Education Commission, Pakistan. Information on all research scholarship schemes, including details on how to apply (all HDR applications including scholarships must be submitted online), go to uow.edu.au/research "CHANGE THE WORLD" LAW SCHOLARSHIP ForIndianorBangladeshistudentsstudying aBachelorofLawsoraBachelorofLaws (GraduateEntry).
Number available: Two Eligibility: Applicants must be an Indian or Bangladeshi citizen, receive an offer for B. Laws or B. Laws (Graduate entry) at UOW in 2020, and remain enrolled as a full-time student in one of the above law programs at UOW. Availabletostudentsfrom:IndiaandBangladesh FormoreinfoontheBachelorofLaws (GraduateEntry),seepage68. Master's by Coursework — UOW Master's by Coursework programs teach practical skills that will help you make a real impact in your chosen field. COURSE STRUCTURES Coursework degrees at UOW are based on a credit point structure. Individual subjects are allocated a credit point value: the majority of subjects have a value of 6 or 8 credit points (cp) each.
A typical structure for a 1.5-year Coursework degree is the completion of 12 subjects worth 6 cp each, totalling 72 cp. Details of the credit points required to complete each degree are shown next to the duration for each course.
You should note the following when reading the course structure information: – – not all elective subjects are available in all years – – you should verify details of the latest course structures and subjects within the relevant faculty via the online Course Handbook at uow.edu.au/handbook – – individual subjects shown in the course structures may have their own prerequisites that have to be satisfied before enrolment is permitted in that subject. CREDIT FOR PRIOR LEARNING Study that you have already completed may count as credit towards your UOW degree. This could reduce the length and cost of your course.
UOW has arrangements with many overseas institutions that may allow you to reduce the time it will take to complete your postgraduate degree. Not all UOW courses are eligible – please see the course information starting from p36 for courses marked with for courses where credit for prior learning may be recognised. You can apply for credit for prior learning by completing a Credit for Prior Learning application form and attaching the relevant documents. uow.edu.au/future/credit Scholarships — Scholarships for international students are offered by UOW, the Australian Government and a number of international organisations.
For the latest information on UOW scholarship opportunities, or to apply for one of the following scholarships, visit uow.info/intnlscholarships Master's Degree (Coursework) A Master's Degree (Coursework) is a postgraduate study option that is taken after completion of an undergraduate degree (such as a Bachelor degree). Coursework programs are completed through face-to-face classroom subjects. Assessment may be based on a combination of written assignments, presentations, formal examinations, class participation or practical exercises. A minor research project, research preparation subjects or practical experience subjects may also be included.
1, 1.5, OR 2 YEAR OPTIONS AVAILABLE 1-Year Master's: if you have completed previous study in the same subject area, you may be awarded credit to allow you to complete your Master's degree in just one year. This includes courses marked with 1.5-year Master's: the standard course duration for most Master's degrees is one and a half years. The course entry requirements outline the prior study or work experience required for entry to your chosen course.
2-year Master's: if you wish to complete an advanced degree with extended subject and specialisation choices, or a double specialisation (where available), you will complete your Master's degree in two years. Entry requirements and course duration details are provided for each course in this guide, beginning on page 33. If you're looking to complete a postgraduate degree with a focus on research, see page 82 for a description of our Higher Degree Research options. Step up to a Master's GRADUATE CERTIFICATE (6 MONTHS) If you do not meet the entry requirements for a Master's degree, a Graduate Certificate may provide a pathway to your desired course.
This program may earn you credit towards a UOW Master's degree. A Graduate Certificate may provide the opportunity to take a different educational direction than your Bachelor degree, or enable you to qualify for postgraduate study if you have relevant professional experience and academic qualifications other than a Bachelor degree.
26 2020 INTERNATIONAL POSTGRADUATE GUIDE UNIVERSITY OF WOLLONGONG 27
1. Find your degree The index starting on page 30 lists all our postgraduate degrees. The large headings indicate broad fields of interest e.g. Business or Engineering. Under each of these headings you will find smaller headings indicating a more specific area within that field e.g. Finance or Mechatronics. DESCRIPTION This is a summary of the key features of the degree. More detailed information on all our degrees can be found online at coursefinder.uow.edu.au or by using the web link under the course name or specialisation.
SPECIALISATIONS A specialisation is where you can choose to study a particular area within a single Master degree. For example, a specialisation in Network and Information Security within the Master of Computer Science. Most degrees allow you to take a specialisation, and some even allow you to take a second specialisation. This course guide indicates the specialisations available in each degree including a brief description. For detailed lists of subjects, search for your course and go to course structure at coursefinder.uow.edu.au How to use this guide Courses 3. Important terms used in entry requirements ACCREDITATION UOW courses are recognised internationally and in Australia through accreditation by professional organisations, and some of these are included under the heading 'accreditation' in the course listing.
Additional criteria may need to be fulfilled to meet the membership requirements for some organisations.
DURATION The minimum length of time required for qualifications or work experience, this is full-time duration only. EQUIVALENT AVERAGE MARK Where shown, a percentage mark relates to the requirement from an Australian degree. While similar grading systems are used around the world, many countries have different systems to those used in Australia (where the pass mark is commonly 50%). PROFESSIONAL EXPERIENCE OR WORK EXPERIENCE Professional experience relevant to either your previous academic qualification or the course you applied for should be at a senior level (for example as a manager or supervisor) or in a professional discipline with a considerable level of responsibility in employment (for example engineers, accountants, health professionals or marketing executives).
This information should be provided in the 'Employment Details' section of the application form and be supported with documentary evidence, including a detailed curriculum vitae and referee letters from previous employers. RECOGNISED BACHELOR DEGREE The qualification must be assessed as equivalent to an Australian Bachelor degree and be from an institution recognised by UOW. RELEVANT Used with reference to tertiary qualifications and work experience, 'relevant' means an area related to the specific course applied for.
TERTIARY QUALIFICATIONS Used to refer to academic qualifications completed after high school, at an institution recognised by UOW.
WEIGHTED AVERAGE MARK (WAM) An average of individual subject marks weighted according to the level of the subject. For example, the mark for a 300-level (third-year) subject will contribute more to the average than a 100-level (first-year) subject. It is expressed as a score out of 100. 2. Read about your degree This guide gives you a summary of the important degree information. See below for an explanation of how we have presented this information. Master of Business Administration go.uow.edu.au/mba CRICOS 013031G DURATION 1.5 years (72 cp) STARTS Trimesters 1 (February), 2 (May) and 3 (August) LOCATION Wollongong and Sydney ENTRY REQUIREMENTS Recognised Bachelor degree with an equivalent average mark of 50%, plus a minimum of three years' relevant full-time professional or managerial experience and a one-page Statement of Motivation.
Other tertiary qualifications combined with extensive professional work experience will be considered. IELTS Overall 6.5 (R:6, W:6, L:6, S:6) The CRICOS code for this degree UOW postgraduate degrees can start in Session 1 (Feb), Session 2 (Jul) or Trimesters 1, 2 or 3 (February, May or August). See page 93 for key dates. Any special entry requirements for the degree.
English language requirement for IELTS. Equivalent scores for TOEFL and Pearson PTE can be found on page 90 Each postgraduate degree at UOW has been designed to reflect the needs of future employers, paving the way for a fulfilling career anywhere in the world. The following pages list the essential information on what you will learn and where it will take you. UNIVERSITY OF WOLLONGONG 29 2020 INTERNATIONAL POSTGRADUATE GUIDE 28
Business MASTER OF BUSINESS ADMINISTRATION 33 MASTER OF BUSINESS ADMINISTRATION ADVANCED 33 ACCOUNTING 33 FINANCE 33 HUMAN RESOURCE MANAGEMENT 33 INNOVATION AND ENTREPRENEURSHIP 33 SUPPLY CHAIN MANAGEMENT 33 MARKETING 33 PROJECT MANAGEMENT 33 MASTER OF BUSINESS 34 FINANCIAL MANAGEMENT 34 HUMAN RESOURCE MANAGEMENT 34 INNOVATION & ENTREPRENEURSHIP 34 INTERNATIONAL BUSINESS 34 MANAGEMENT 34 MARKETING 34 MASTER OF BUSINESS (DOUBLE SPECIALISATION) 34 MASTER OF APPLIED FINANCE 35 INVESTING 35 FINANCIAL SERVICES 35 CORPORATE TREASURY 35 MASTER OF APPLIED FINANCE (INVESTING AND CORPORATE TREASURY) 35 MASTER OF PROFESSIONAL ACCOUNTING 35 MASTER OF PROFESSIONAL ACCOUNTING ADVANCED 36 FINANCIAL MANAGEMENT 36 INTERNATIONAL BUSINESS 36 MASTER OF SUPPLY CHAIN MANAGEMENT 36 MASTER OF PROJECT MANAGEMENT 36 GRADUATE CERTIFICATE IN BUSINESS 37 GRADUATE CERTIFICATE IN PROFESSIONAL ACCOUNTING 37 GRADUATE CERTIFICATE IN APPLIED FINANCE 37 Communication and Media MASTER OF COMMUNICATION AND MEDIA 40 GRADUATE CERTIFICATE IN COMMUNICATION AND MEDIA 41 Education MASTER OF AUTISM 43 GRADUATE CERTIFICATE IN AUTISM 43 MASTER OF EDUCATION 43 ADULT AND VOCATIONAL EDUCATION 43 EDUCATIONAL LEADERSHIP 44 HIGHER EDUCATION 44 INFORMATION AND COMMUNICATION TECHNOLOGY IN EDUCATION AND TRAINING 44 INTERDISCIPLINARY STUDIES 44 SPECIAL EDUCATION 44 MASTER OF EDUCATION ADVANCED (EDUCATIONAL LEADERSHIP) 45 MASTER OF EDUCATION ADVANCED (TESOL) 45 MASTER OF EDUCATION (TESOL) 45 GRADUATE DIPLOMA IN TESOL 45 GRADUATE CERTIFICATE IN TESOL 45 GRADUATE DIPLOMA IN ADULT AND VOCATIONAL EDUCATION 46 GRADUATE CERTIFICATE IN TERTIARY TEACHING & LEARNING PRACTICES 46 MASTER OF TEACHING (PRIMARY) 47 MASTER OF TEACHING (SECONDARY) 47 Engineering MASTER OF ENGINEERING 49 ASSET MANAGEMENT 49 CIVIL ENGINEERING 49 COMPUTER ENGINEERING 50 ENVIRONMENTAL ENGINEERING 49 ELECTRICAL ENGINEERING 50 INNOVATIVE MANUFACTURING 49 MANAGEMENT 49 MATERIALS ENGINEERING 50 MECHANICAL ENGINEERING 50 MECHATRONIC ENGINEERING 50 MINING ENGINEERING 49 TELECOMMUNICATIONS ENGINEERING 50 GRADUATE CERTIFICATE IN ENGINEERING 51 GRADUATE DIPLOMA IN ENGINEERING 51 MASTER OF ENGINEERING MANAGEMENT 51 MASTER OF ENGINEERING SCIENCE 52 COMPUTER ENGINEERING 52 ELECTRICAL ENGINEERING 52 TELECOMMUNICATIONS ENGINEERING 52 GRADUATE CERTIFICATE AND MASTER OF ENGINEERING ASSET MANAGEMENT 52 GRADUATE CERTIFICATE AND MASTER OF ROLLING STOCK ENGINEERING 52 Health and Medicine DOCTOR OF MEDICINE 54 MASTER OF CLINICAL EXERCISE PHYSIOLOGY 54 MASTER OF NUTRITION AND DIETETICS 54 MASTER OF NURSING 55 LEADERSHIP 55 PERSON CENTRED PRACTICE 55 MENTAL HEALTH 55 DEMENTIA CARE 55 PRIMARY HEALTHCARE 55 MASTER OF NURSING (MENTAL HEALTH) 55 MASTER OF NURSING INTERNATIONAL 56 GRADUATE CERTIFICATE IN NURSING 56 GRADUATE DIPLOMA IN MENTAL HEALTH NURSING 56 GRADUATE CERTIFICATE IN REGULATORY SCIENCE 56 GRADUATE CERTIFICATE IN STRENGTH AND CONDITIONING 57 MASTER OF SCIENCE (DEMENTIA CARE) 57 MASTER OF SCIENCE (GERONTOLOGY & REHABILITATION STUDIES) 57 Information and Communication Technology GRADUATE CERTIFICATE IN COMPUTING 59 MASTER OF COMPUTER SCIENCE 59 INTELLIGENT SYSTEMS 59 MACHINE LEARNING AND BIG DATA 59 NETWORK AND INFORMATION SECURITY 59 SOFTWARE ENGINEERING 59 MASTER OF HEALTH INFORMATICS 60 MASTER OF INFORMATION AND COMMUNICATION TECHNOLOGY ADVANCED 60 MASTER OF INFORMATION TECHNOLOGY 61 ENTERPRISE NETWORKING 61 INFORMATION SYSTEMS DEVELOPMENT 61 IT STRATEGIC MANAGEMENT 61 International Relations MASTER OF INTERNATIONAL RELATIONS 63 GRADUATE CERTIFICATE IN INTERNATIONAL RELATIONS 64 Mathematics and Statistics MASTER OF FINANCIAL MATHEMATICS 66 MASTER OF MATHEMATICS 66 APPLIED MATHEMATICS 66 PURE MATHEMATICS 66 MASTER OF STATISTICS 66 Ocean Law and Policy MASTER OF FISHERIES POLICY 68 MASTER OF MARITIME POLICY 68 GRADUATE CERTIFICATE IN MARITIME STUDIES 68 Physics MASTER OF SCIENCE (MEDICAL RADIATION PHYSICS) 70 Psychology MASTER OF PSYCHOLOGY (CLINICAL) 72 Public Health MASTER OF PUBLIC HEALTH 74 HEALTH PROMOTION 74 FOOD AND HEALTH 74 PUBLIC HEALTH RESEARCH 74 MASTER OF PUBLIC HEALTH ADVANCED 74 HEALTH INFORMATICS 74 PUBLIC HEALTH RESEARCH 74 WORK HEALTH AND SAFETY 74 Science MASTER OF CONSERVATION BIOLOGY 76 MASTER OF EARTH AND ENVIRONMENTAL SCIENCES 76 MASTER OF MEDICAL BIOTECHNOLOGY 76 MASTER OF MEDICINAL CHEMISTRY 76 MASTER OF GLOBAL SCIENCE AND MANAGEMENT 77 Social Work MASTER OF SOCIAL WORK (QUALIFYING) 79 Work Health & Safety MASTER OF WORK HEALTH AND SAFETY 81 ERGONOMICS 81 OCCUPATIONAL HYGIENE 81 RISK MANAGEMENT 81 MASTER OF WORK HEALTH AND SAFETY ADVANCED 81 ERGONOMICS 81 OCCUPATIONAL HYGIENE 81 RISK MANAGEMENT 81 HEALTH PROMOTION 81 WHS RESEARCH 81 GRADUATE DIPLOMA IN WORK HEALTH AND SAFETY 81 Our degrees 2020 INTERNATIONAL POSTGRADUATE GUIDE UNIVERSITY OF WOLLONGONG 30 31