Is up to you - FAIR TRADE MEETS AI AND BIG DATA BARMER-CIO ROTHMAIER MEGA-AIRPORT BEIJING SD-WAN AT SIEMENS ISS RELIES ON IOT - T-Systems
Page content transcription
If your browser does not render page correctly, please read the page content below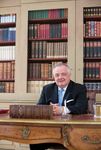 FAIR TRADE MEETS AI AND BIG DATA
                                   BARMER-CIO ROTHMAIER
                                     MEGA-AIRPORT BEIJING
                                       SD-WAN AT SIEMENS
                                         ISS RELIES ON IOT

Issue 1 / 2020

                 is up to you.
DIGI                                        AL
      makes it work.
Want to know how we create a digital glue
that connects the system. And cements a
new partnership to manage out complexity?
Call us at 00800 33 090300
Or visit t-systems.com
EDITORIAL
                             3

                                                                                                                                           Adel Al-Saleh, Board
                                                                                                                                           Member of T-Systems
                                                                                                                                           Deutsche Telekom AG
                                                                                                                                           and CEO of T-Systems

                                         Trusted performance
                                         means higher performance
                                         Digitization topics on the agenda at every company include The case studies in this issue of Best Practice illustrate the
                                         5G, the Cloud, AI and Blockchain. Organ­izations are under immediate, visible business impact of our philosophy. These
                                         pressure to drive the impact of these technologies to examples were made possible with this systemic and inte-
                                         remain competitive, and even to                                                       grated approach, designed to
                                         become disruptive forces in their                                                     protect and nurture the most
                                         industry.                                                                             important business assets.

                                         Our brand promise "Let's power                                                    In other words, only with the "T"
                                         higher performance" underlines                                                    can connectivity, digitization, the
                                         how we bring together the sys-                                                    cloud, infrastructure and secu-
                                         tem to deliver digitization value.                                                rity work seamlessly. Only those
                                         Technologies are not addressed                                                    who can close this gap with the
                                         independ­  ently but collectively                                                 right partnerships can become
                                         and interdependently to achieve                                                   experts in all the key pillars of
                                         optimal impact. The Deutsche                                                      digitization. This is another rea-
                                         Telekom family combines part-                    Our Best Practice cover          son why we see it as our role to
                                         ners such as SAP, Salesforce,                   was not complete – right.         sharpen our clients' and our
                                         AWS, VMWare, Cisco and Micro-            But at least it's been nimble-fingered.  industry's holistic view of infor-
                                         soft, plus start-ups and a broad                         Try it out!              mation technology and telecom-
                                         digital partner ecosystem. We                                                     munications. We don't just look
                                         bring together future and exist-                                                  at individual parts, but we con-
                                         ing environments and best-in-class technologies. And we sider all systems and processes as a whole. Because
                                         push the boundaries to lay the foundation for simple pro- higher performance is based on "TrusTed" performance.
                                         cesses and trusted relationships, paving the way for effi-
                                         cient growth management. We ensure reliable connectivity, Best regards
                                         flexible cloud and infrastructure solutions, and security by
                                         design that protects data and processes across enter-
                                         prises. When these building blocks connect, organizations
                                         can achieve sustainable digital transformation, across the
Photo: Deutsche Telekom AG

                                         entire value chain.                                             Adel Al-Saleh
12                                                                             16

18                                                                    41

     06	Invaluable values.                                      27   Fuelling electricity.
          DATA. A trusting handling of data is essential.             GRID & CO. Managing E charging stations with
                                                                      software from the cloud.
     12	The rot starts at the top.
          BUSINESS ETHICS. Dr. Michael Spangenberger on          28   Ready for take-off.
          the transformation of soft values into hard factors.        BEIJING AIRPORT. Control the largest airport
                                                                      in the world with central software.
     16	Is it going well?
          AI. Will we become slaves of the algorithms we         32   Everything Cloud, or what?
          wrote ourselves?                                            ANALYZE IT. Axel Oppermann sees SAP
                                                                      software 2025 completely in the cloud.
     18	Minimum of courage required.
          GERMAN TELEKOM FOUNDATION. Dr. Thomas                  34   Digitization attracts qualified staff
          de Maizière on moral courage, decency on the                KLINIKUM HEINSBERG. Who ist not using a
          Internet and the digital educational mission.               modern HIS saves on the wrong end.

     22	More than technology.                                   36   More time for patient care.
          DIGITAL EDUCATION. Exemplary Digitizing at the              ATEGRIS: Doctor's visit with iPad and mobile KIS.
          Aloisius College in Bonn, Bad Godesberg.
                                                                 38   A second opinion saves lives.
     24   BARMER-CIO Jürgen Rothmaier                                 TELEMEDICINE. Interdisciplinary cooperation
          GUESTBOOK. Health insurance companies must                  with the eTumorkonsil.
          be aware of their outstanding social responsibility.
                                                                 40   One ticket for all of Germany.
                                                                      VDV. How 440 local public transport companies
                                                                      want to inspire their passengers.

CONTENTS                  Issue 1 / 2020
                                                                               5                                                          34                                                                                                   24

                                                                                                                                                       44

                                                                                   28

                                                                               41       Fast, Easy to clean and Cheaper.                                              46        When buildings communicate.
                                                                                        SIEMENS. A global player connects to a new SD-WAN.                                      ISS A/S. IoT takes facility management into the
                                                                                                                                                                                digital era.
                                                                               44	No fear of IP conversion.
                                                                                        SIEMENS SMART INFRASTRUCTURE. 60,000 fire                                     49        Smart coasters.
                                                                                        alarm systems switched over without interruption.                                       HOFFMANN + KRIPPNER. Glass to counter:
                                                                                                                                                                                beer will soon be empty.
Cover: Alice Backes, Oliver Krato, Heinsberg Municipal Hospital, iStockphoto

                                                                               About this publication
                                                                               Published by:                                Graphics Manager:                         Litho:                                   Already subscribed?
                                                                               Katharyn White                               Tatjana van de Kletersteeg                Palmer Hargreaves GmbH                   To Best Practice subscription
                                                                               T-Systems International GmbH                 Operation Manager:                        Printing:                                by QR code register here.
                                                                               Friedrich-Ebert-Allee 140                    Kerstin Büdenbender, Roger Homrich        Johnen-Druck GmbH & Co. KG,
                                                                               53113 Bonn                                   Author of this issue: Melanie Engelen,    Bernkastel-Kues
                                                                                                                            Sven Hansel, Roger Homrich, Silke Kilz,
                                                                               Publication Manager:                         Heinz-Jürgen Köhler, Axel Oppermann,      Copyright:
                                                                               Alice Backes                                 Jürgen Rothmaier, Thomas van Zütphen      © 2020 by T-Systems. Reproduction
                                                                               Executive Editor:                            Publisher:                                requires citation of source and
                                                                               Thomas van Zütphen (V.i.S.d.P.)              PALMER HARGREAVES GmbH                    submission of a sample copy.
                                                                               Art Direction: Tatjana van de Kletersteeg,   Vogelsanger Straße 66                     The content of this publication does     Online: www.t-systems.com/bestpractice
                                                                               Matthias Mosch                               50823 Köln                                not necessarily reflect the opinion of
                                                                               Layout: Tatjana van de Kletersteeg,          Tel. (0221) 933 22 0                      the publisher.                           Question and suggestions?
                                                                               Sebastian Veenhof                            E-Mail: cologne@palmerhargreaves.com                                               bestpractice@t-systems.com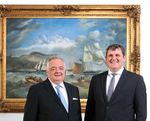 Data and the
true value of values
Data exists in every corner of the business world, and in huge quantities. This information can
be captured, prepared for analysis, merged and leveraged for a plethora of purposes – on a
regional, national or even global scale. However, this is only possible if all stakeholders fully
trust each other to handle the data in the right way. This raises an important question: how can
trust be quantified?

COPY      Heinz-Jürgen Köhler

WHERE IS DATA GENERATED IN ENTERPRISES?
Manufacturing industry players produce everything from
cars to shirts and ready-made pizzas – not to mention vast
volumes of data. To be precise, the world's manufacturers
generated 3.5 zettabytes of data in 2018, with the entire
global economy producing 17 zettabytes – a figure with 21
zeros – during the same year. One thing is certain: as digi-
tization continues to gather pace, our planet's enormous
and nebulous pool of data will only grow further. Ever-​
growing quantities of data are being unearthed from bil-
lions of sources, and ever-increasing numbers of business
players are benefiting from new ways of accessing this in-
formation.

But where and how is data created? In what circumstanc-
es can it be used, and for what purposes? What benefits
could arise from leveraging this information? These ques-
tions can be asked from a broader economic point of view,
but also at the level of each and every enterprise. As Dr.
Sebastian von Enzberg of the Fraunhofer Institute for Me-
chatronics System Design (IEM) observes, "Some compa-
nies know alarmingly little about where
they generate data and what that data is –
not to mention what you can do with it."

Global consultancy firm Roland Berger es-
timates that 30 billion intelligent sensors
                                                             "The world is
will be sold in 2020. These will be used                one big data problem."
across the manufacturing industry and will
generate process data such as workpiece                            ANDREW MCAFEE,
quantities, throughput times and machine                       co-director of the MIT Initiative
status information. However, data will not
just be captured from manufacturing
equipment; the spectrum will encompass
everything from the route recorded by the
navigation app of a logistics vehicle, to the documentation
of repair and maintenance work, to orders, customer infor-
mation and development data.
FOCUS   Data and Ethics
7       Top Story

                                                              "The first step for any business is to take a data inventory in
                                                              order to gain an overview and create a data map," explains
                                                              Dr. von Enzberg. However, this must be preceded by a shift
                                                              towards appreciating the true value of data – something
                                                              that Dr. von Enzberg firmly believes is still lacking in many
                                                              areas of business. In 2016, according to a McKinsey study,
                                                              only 15 percent of industrial manufacturing players con-
                                                              sidered data as part of value creation. And in 50 percent of
                                                              these companies, data remained completely unused in
                                                              decision-making.

                                                              HOW CAN DATA BE DEPLOYED?
                                                              Once a company has decided to work with its data, the
                                                              first task is to link together this information from all areas of
                                                              the business. No matter which aspect of digitization you
                                                              consider – from networks, to infrastructures such as the
                                                              cloud, to security – modern technologies such as IoT sen-
                                                              sors, networked cyber-physical systems, artificial intelli-
                                                              gence and machine learning generate and process vast
                                                              amounts of data. This diversity of data sources and quality
                                                              underlines how the sheer volume of data is not the only
                                                              challenge that companies must face. Data generated by
                                                              sensors must be pieced together with handwritten repair
                                                              protocols, for example. As Dr. von Enzberg notes, "More
                                                              data does not mean more value; the quality of the data and
                                                              knowledge of its context is crucial." And its continuous
                                                              availability is equally important, too.

                                                              It is worth remembering that analyzing data can only have
                                                              an effect on a company's business processes if this analy-
                                                              sis can be performed seamlessly and without interrup-
                                                              tions. After all, connectivity, digitization, infrastructure and
                                                              security will be of little use if a crucial capability is always
                                                              missing at a certain point. According to T-Systems CEO
                                                              Abdel Al-Saleh, "This applies to practically every service
                                                              or technology we look at and which currently concerns our
                                                              customers – from cryptography to integration, analytics,
                                                              multi-cloud, adaptive technology, and data sovereignty."
                                                              And that's without forgetting the overarching need to
                                                              orchestrate it all. As Al-Saleh adds, "This is another reason
                                                                                why we believe that one of our tasks is to
                                                                                sharpen our customers' holistic view of
                                                                                information technology and telecommuni-

                            "We are drowning in                                 cations. This is because the 'higher perfor-
                                                                                mance' which we want to offer enterprises
                          information but starving                              is based first and foremost on 'trusted per-
                                                                                formance'."
                              for knowledge."                                 The IT systems operated by larger business-
                                     JOHN NAISBITT,                           es only offer limited benefits in this regard.
                                author and trend researcher                   These are typically:

                                                                             • ERP (enterprise resource planning)
                                                                                systems as a central storage and
                                                                                processing entity
                                                              • MES (manufacturing execution systems) for controlling
                                                                 and monitoring individual manufacturing processes
• CRM (customer relationship management)                       The three-year Boost 4.0 project involves the participation
   systems for managing customer data                           of 50 partners from 16 countries, with a focus on the topic
•P  LM (product lifecycle management)                          of 'big data for factories'. The project volume includes a
   systems for managing product data                            subsidy of around 20 million euros from the European
•B  IS (business intelligence systems)                         Commission, plus 100 million euros of investments made
   for evaluating business data                                 by the participating companies.

All of these systems fulfil partial functions in business        Schwering & Hasse, a company which manufactures more
processes but are rarely networked with each other. As           than 50,000 metric tons of enameled wire for the electrical
Dr. von Enzberg explains, "They represent unconnected            industry every year, can point to the real-world benefits of
data silos and are not designed for big data analysis."          'smart quality'. On the one hand, the company needs to
                                                                 perform physical quality checks in order to test the me-
WHAT BENEFITS CAN BE DERIVED FROM DATA? chanical and electrical properties of its production materi-
"Before I begin collecting data, I should ask myself why I als. At the same time, though, production processes need
want to evaluate it," Dr. von Enzberg comments. "This is a to be interrupted as rarely as possible, as the wire is contin-
complex question – and anything but banal."                      uously processed from coils which are several miles long.
                                                                 To solve this dilemma, Schwering & Hasse collected two
In manufacturing companies, data can yield significant years of manufacturing data and used this to simulate var-
benefits in the following areas in particular:                   ious test cycles. The company then analyzed these simula-
• Process transparency                                          tions to calculate an optimum test frequency – resulting in
•P  rocess optimization                                         a reduction in rejects of up to 14 percent.
•P  roduct optimization
•S  mart quality                                                Consultancy experts Frost & Sullivan expect big data ana-
•S  mart maintenance                                            lytics to increase production efficiency by 10 percent, cut
•D  evelopment optimization                                     operating costs by almost 20 percent and lower mainte-
                                                                 nance costs by 50 percent. Roland Berger's specialists,
The benefits of data-driven production process transpar- meanwhile, predict that over the next five years, digitiza-
ency can even extend to determining capacities. Are there tion in manufacturing could generate up to 1.25 trillion
really companies out there that do not know their produc- euros in additional value in Europe alone.
tion capacity? "Yes," laughs Dr. von Enzberg. "In the food
industry, for example, where customers are supplied 'just WHAT CAN CONSUMERS ACHIEVE WITH THEIR
in time', sufficient reserves must be kept available to ensure DATA?
deliveries are always of the right quantity. Sometimes, Businesses may be in a far better position than individuals
businesses in that industry do not know the actual capacity to leverage data, but consumers still have interesting pos-
utilization of a production facility."                           sibilities of their own. Walter Palmetshofer, an expert from
                                                                                                       the Open Knowledge
It might seem obvious                                                                                  Foundation, differen-
that data can be lever-                                                                                tiates between three
aged to harmonize a             "Some companies know                                                   ways that consumers
networked production
plant. The field of smart       frighteningly little about                                             can use their data: in
                                                                                                       exchange for service,
maintenance, however,
requires rather more
                               where they generate data,                                               for a fee, or as a data
                                                                                                       donation. The Open
thought. As part of the
European Union's Boost
                               and of what kind they are."                                             Knowledge Founda-
                                                                                                       tion is a non-profit or-
4.0 project, Fraunhofer                                                                                ganization committed
IEM is collaborating                           DR. SEBASTIAN VON ENZBERG,                              to freedom of informa-
with automotive suppli-                             Fraunhofer Institute (IEM)                         tion and the ethical
er Benteler and Atlantis                                                                               use of technology. In
Engineering to develop                                                                                 2017, it conducted a
a predictive maintenance system. The system uses data-​ study on the value of personal data on behalf of the Ger-
driven modeling methods – machine learning, in other man Federal Ministry of Justice and Consumer Protection.
words – which can detect potential functional defects
before they occur. This information would help businesses 'Data for service' describes a typically unconscious
to prevent machine downtime and interruptions to opera- transfer of data; for example, when you book a train ticket
tions. Ten pilot factories will be built by 2020 within the online to avoid having to wait in line at the ticket counter,
scope of this project.                                           but submit your personal and travel details in the process.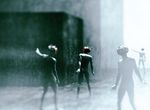 FOCUS   Data and Ethics
9       Top Story

                              In 2018, billions of sources
                                 fed a global data pool
                          with 17 Zettabyte, the equivalent of
           17,000,000,000,000,000,000,000 kB.
"Consumer data
                                                          will be the biggest
As Dr. von Enzberg observes, "Consumers
                                                             differentiator
are often unaware of the data aspect. Dur-
ing these booking processes or when us-
                                                            in the next two
ing software, many people click 'OK' without               to three years."
having read through the small print."
                                                                  ANGELA AHRENDTS,
A well-known example of 'data for a fee' is                Angela Ahrendts, Former SVP Retail, Apple
the use of telematics by auto insurers. Con-
sumers are offered lower insurance rates
if they share data on how they drive, thereby
demonstrating that they drive in accordance with traffic laws.
In all of these cases of data exchange, Palmetshofer believes
transparency is crucial: "I don't just need to know who col-
lects my data; I would also like to be able to download this
information from the company in machine-readable form."
For example, consumers could use data from the train com-
pany to prepare their claims for travel expenses at the end of
the year. And for offerings such as telematics-​driven auto in-
surance, Palmetshofer calls for transparency in the rules and
regulations used to determine the higher insurance rate
which drivers are assigned to if they commit a traffic offense.

Finally, 'data donations' can have a particularly significant
impact at a society-wide level. For example, consumers can
donate their mobility data to support the optimization of
traffic management, or offer their health data to organiza-
tions conducting medical research. The question of data
anonymization is particularly important for these types of
donation. As Palmetshofer explains, "The more data I have
about an individual, the easier it becomes to identify them.
This means that data anonymization must be planned into                                   "From a mathematical
the process design, right from the start."
                                                                                         point of view, however,
WHICH RULES CAN HELP TO BUILD AND
ENSURE TRUST?
                                                                                        trust is hard to quantify."
T-Systems develops its cloud-based enterprise solutions in
full accordance with this principle, with data privacy built in                                        CATHY O'NEIL,
from the outset. Dr. Claus-Dieter Ulmer, Global Data Privacy                                           mathematician
Officer at Deutsche Telekom, refers to this approach as
'security by design'. "We have integrated data protection as
a mandatory element of the core process. This means that
we can only proceed with a project once its data security
has been assured." A team of 'privacy champions' accom-
panies and oversees all developments, while T-Systems
has also set up an external data privacy advisory board
which includes members of the Chaos Computer Club and
German digital association Bitkom.

When manufacturers utilize their data, there is often a three-
way relationship between, for example, the plant manufac-
turer, the plant operator and the infrastructure service pro-
vider. In terms of data security, the latter has a particularly
important role within this relationship, as Dr. Ulmer under-
lines: "We offer encryption via provider shielding, and we
are the only ones who have the key." It is important that cus-
tomers know this, stresses Dr. Ulmer: "By handling the data
in a transparent way, you earn the trust of your customers."
FOCUS                  Data and Ethics
                                11                     Top Story

                                In addition, the service provider must possess knowledge                                          Purely technical information, such as wear data for individ-
                                of the plant operator's business processes. As Dr. Ulmer                                          ual components of the vehicle, is not considered personal
                                explains, "This is the only way we have of knowing which                                          and is therefore not governed by GDPR legislation. As
                                specific security arrangements are necessary, or of being                                         Prof. Riehm notes, "In the first instance, the practical prin-
                                able to develop new ideas for improved, tailor-made security                                      ciple is that whoever actually has access to the data can
                                architectures." T-Systems offers this support in the form of                                      also process it." However, as it is often virtually impossible
                                scalable services, with packages to suit customers from                                           to separate this technical data from the personal data, the
                                mid-sized enterprises to major corporations.                                                      driver's consent is required for any further processing.

                                The service provider's security standards apply uniformly                                         According to Prof. Riehm, the legal regulations are entirely
                                worldwide. "We have an international governance model,"                                           sufficient for secure data exchange between business
                                explains Dr. Ulmer. "For example, there is a data privacy                                         partners. "All parties must contractually agree who will be
                                officer in every country, even if the respective national laws                                    granted which access rights to the data and for what pur-
                                do not stipulate this."                                                                           poses," he explains. Prof. Riehm notes that it would also
                                                                                                                                  make sense for such a contract to contain provisions for
                                WHAT ABOUT THE LEGAL                                                                                                     the event that a party exceeds its
                                FRAMEWORK?                                                                                                               powers, such as penalties for breach
                                And how do the data protection regu-                                                                                     of contract, or rights of termination. If
                                lations vary from country to country?                                                                                    a third party obtains unauthorized
                                In the European Union, the General               "Since more and more                                                    access to data that is protected from
                                Data Protection Regulation (GDPR)
                                ensures consistent rules apply across            personal data is being                                                  a technical and/or organizational
                                                                                                                                                         perspective, new German legislation
                                all EU member states. However, as
                                Prof. Thomas Riehm, Chair of Ger-
                                                                                  collected, it is also                                                  governing the protection of trade
                                                                                                                                                         secrets (Geschäftsgeheimnisgesetz)
                                man and European Private Law, Civil
                                Procedure and Legal Theory at the
                                                                                important to give people                                                 would apply, and data espionage
                                                                                                                                                         would constitute a criminal offence.
                                University of Passau, warns, Brexit            back control of their data."
                                could cause issues in this regard. If                                                                                    As Prof. Riehm emphasizes, "The
                                the United Kingdom withdraws from                                     STEFAN PFISTER,                                    portability of data – in other words, the
                                the EU, it would be regarded as a                           Stefan Pfister, CEO, KPMG Switzerland                        ability to transfer the data between
                                'third country' to which personal                                                                                        systems – is the most important foun-
                                data cannot easily be transferred.                                                                                       dation for productive data exchange."
                                For example, the EU-US Privacy                                                                                           This requires open data formats and
                                Shield applies to the exchange of                                                                                        interfaces. Non-open proprietary file
                                personal data with the United States. However, the large                                        formats prevent users from migrating data to another provid-
                                number of different regulations in force hinders data flows.                                    er. "The EU's new regulation on the free flow of data points
                                As Prof. Riehm stresses, "The data market is a global one                                       in this direction and compels the industry to develop codes
                                that works best with consistent, uniform rules."                                                of conduct by means of self-regulation, and to implement
                                                                                                                                these codes effectively by May 2020," Prof. Riehm adds.
                                And who owns the data that is generated by companies or
                                consumers? "Nobody," Prof. Riehm explains. "There are no                                        IT security is also a vital consideration in this regard, as
                                ownership rights for data within the German legal system –                                      Prof. Riehm highlights: "As data becomes increasingly
                                unlike in the case of material property, for instance." For ex-                                 integral to value creation processes, businesses will be-
                                ample, when considering the data generated by a 'connect-                                       come increasingly sensitive to cybercrime. At this stage,
                                ed car', there is a need to differentiate between levels of                                     awareness of the enormous risks does not seem to have
                                information. All data that can be assigned to the driver as                                     reached every industry to an equal extent."
                                an individual – such as GPS coordinates, recorded vehicle
                                speeds and the driver's identity – is deemed to be 'personal                                    Unknown risks, unknown opportunities. To ensure that
                                data' and is therefore subject to data protection within the                                    data is handled in a secure, profitable way, enterprises
                                scope of GDPR. As Prof. Riehm observes, "Only the person                                        will need to take a 360-degree view of all key factors. As
                                concerned may determine who may process this data for                                           Dr. Sebastian von Enzberg concludes, "Achieving this
Source: KPMG CEO Outlook 2019

                                any particular purpose. This is done via a declaration of con-                                  comprehensive overview is often a challenge, particularly
                                sent under data protection law, which a driver may issue to                                     for small and medium-sized businesses with limited
                                an insurance provider, for example." In practice, this could                                    budgets and staff. But it's worth it!"
                                mean giving consent for the use of telematics-driven auto
                                insurance rates.                                                                                       bestpractice@t-systems.com
                                                                                                                                        www.t-systems.de
"The stairs will
  be swept from
  top to bottom."

                    Photo: Oliver Krato
FOCUS                   Ethics
    13                      Integrity & Authenticity

Business ethicist, Dr. Michael Spangenberger, in conversation with Udo Lingen, T-Systems Head
of Health Insurance Sales Germany, about business ethics, demands on executives and the
transformation of soft values into hard factors.

COPY        Thomas van Zütphen

Dr. Spangenberger, what role does "value-oriented corporate                       How far down from top management levels you address does this
management" play today?                                                           mentality have to prevail in order to be lived? And whose task is it to
    We have experienced decades of technological development in                   ensure this?
    which products, the new patent, and price were important. Today,                 Such a view must be part of the corporate philosophy and culture.
    however, leadership and orientation are in demand because we live in             And then to develop it successfully, deep into the company, can take
    a time of profound, fundamental change at breathtaking speed. It is              years, sometimes decades. But only on the condition that this attitude
    therefore a question of the socio-political responsibility of managers           starts at the top. It also holds true for business ethics that the stairs are
    to ensure that their employees have a promising future despite the               to be swept from top to bottom. It does not mean that corporate leaders
    incredibly rapid pace of technological development.                              place high demands on subordinate levels. Anyone who acts in this
                                                                                     way fails to recognize that an executive has much more power and
But in terms of increasing competition and the hardness of the                       many more instruments than a normal clerk to turn business ethics
business, is there not a danger that soft factors, behind which                      into living reality.
multiple values are hiding, will fall by the wayside?
    It is a misunderstanding that only those in the business world who act        Apart from that, how would you describe a modern qualification
    tough are successful. Rather, it is a matter of creating a balance be-        profile for executives?
    tween material and immaterial values. For this you need a living or-              It's no longer just about technical skills and maximizing profits. These
    ganization that is always centered on people. Without these people as             are still the tasks of a company, but these are no longer enough. We
    individuals, the common goal of an economic success of one's "own"                need a new, also spiritual project in which the economy of the future
    organization cannot be achieved.                                                  is more than what we are currently experiencing. And what are we
                                                                                      experiencing now? That we in the so-called industrial nations have
Is modern leadership in this respect a much more difficult task today                 achieved the highest possible wealth that has ever existed in the his-
than it was years ago?                                                                tory of mankind; that at the end of all these assets, there is simultane-
    Absolutely. What is important for this, apart from integrity, is the au-          ously a lack of contentment, of finding happiness, of finding meaning.
    thenticity of the leader, who is characterized by the fact that they really       The Greek philosophers have said that man strives for eudemonia,
    mean what they say and support it internally. Only by living a set of             that is, for a fulfilled life. Currently, however, we see a society outside
    values directly can they function as a role model. You don't learn to be          that can afford any form of mobility and experiences many forms of
    a role model at a business administration school.                                 material well-being. At the same time, we see a society that suffers
                                                                                      from senselessness and loneliness and registers a marked increase
Does the combination of integrity and authenticity lead to natural                    in suicides worldwide – all signs of an unfulfilled human life.
authority?
    In order to complete what is generally understood as business ethics          This has to do above all with the protection of the individual and the
    and is being sued for in many places, there is a lack of seriousness          dignity of the human being. If we alone want to uphold these values,
    alongside integrity and authenticity – and these qualities are all equally    one sees a great need for action in Europe. How do you personally
    important. Behind this is that what you as an executive outwardly             see this?
    represent for the company must be reliable, credible and verifiable to            First, there is the fact that Europe is centered on issues of prosperity
    the reality of life.                                                              and material wealth. One could call this hedonism, or at least unlimit-
                                                                                      ed consumerism. And as meaningful as it may often seem, no one is
The growing interdependence of national economies, the Internet                       against wealth, but they are not creating a meaningful life by being
and industry 4.0 with increasingly intelligent machines are opening                   against it. At this point, I consider it a central task of managers in com-
up entirely new opportunities for companies – both for growth and                     panies to actually make meaningful adjustments. Not because the
for destruction. How narrow is this line and how can it be made more                  company is a family, but because people spend most of their waking
viable for managers?                                                                  hours in companies with their superiors and colleagues.
    I believe that business leaders must first find their own private, individ-
    ual orientation – also in order to draw security from it. In this sense,      Do you exclude the possibility that many companies are nevertheless
    the path to business ethics is always also a path to the inside.              seen by their employees as a family?
                                                                                      I exclude the possibility that companies are like families.
Let's assume it would be characterized by a kind of "family spirit."               How do you encourage companies to communicate such messages?
Would you see this as a disadvantage?                                                 My company CHORVS endeavors at the executive level to create
    The company should not be shaped by a family spirit, but by a spirit of           platforms for management boards, supervisory boards and share-
    solidarity. We all know enough examples of German companies in                    holders on which they can reflect intensively on the values they as-
    which it is not the spirit of togetherness but the spirit of antagonism,          pire to uphold. Additionally, we pave the way for employees to partic-
    mobbing, hostility, cheating and lying that prevails. And that is poison          ipate in this attitude. Of course, the respective curriculum must differ
    for the meaningfulness of human life.                                             for the different hierarchical levels, but it is only through participation
                                                                                      that everyone's idea will ultimately be heard with regards to corpo-
Do you assume that people with a tendency to preserve their vested                    rate identification. We want to represent a morally shaped company.
rights will face a corresponding change in values with the necessary
open-mindedness?                                                                 But this leads again to the question: who actually stays at the wheel?
    Undoubtedly, flexibility and capacity for change vary gradually from         Who remains the creative force?
    individual to individual. But it is also quite certain that changes in the        Correct. And the creative force is to be found where someone has
    conditions of survival – of their companies and of their own workplace –          voluntarily stepped up to the top ranks of a company. This is not a
    will force people to adapt to this process. It is the task of a manager           privilege, but a category of responsibility with maximum magnitude.
    to support them in this pro-                                                                                              I have the greatest respect for
    cess. Not regulations, not                                                                                                the CEOs of our companies
    strategic management, but                                                                                                 when they take on this role of
    giving people support and                   "What you as a leader                                                         assuming responsibility. There
    solidarity in order to achieve                                                                                            is something else you can learn
    common goals.                             outwardly represent for the                                                     from Indset: it is precisely these
                                                                                                                              disappointments that you spoke
Would you say that traditionally              company must be reliable,                                                       of. We understand disappoint-
soft factors are currently turn-                                                                                              ments to mean that it hurts to
ing into very hard ones?                       credible and verifiable."                                                      realize that something is not
    Definitely. We have to work                                                                                               what it looked like. In the truest
    on the side of the immaterial                                                                                             sense of the word, disappoint-
    in a very existential way. An                           DR. MICHAEL SPANGENBERGER                                         ment describes the abolition of
                                                                      Business Ethicist
    individual has a desire to                                                                                                deception. The abolition of mis-
    preserve peace, freedom                                                                                                   information, fake news, seduc-
    and prosperity, but also with                                                                                             tion, ideological disorientation,
    an economic, social and political dimension. I can only refer to the              radicalism, xenophobia and human rejection. These are the things
    Norwegian Anders Indset and his recently published book "Quanten-                 that we must prevent from coming to life in our companies.
    wirtschaft – was kommt nach der Digitalisierung?" A kind of memo-
    randum that seeks a new understanding of economy and society. An             How concretely?
    understanding that urgently needs to be discussed, thought through                We are currently designing an in-house university that will offer em-
    and reflected upon in companies as well. In this respect, ethics is the           ployees from all hierarchical levels the opportunity to participate in a
    scientific reflection of norms, values and laws in which our actions              discourse that is absolutely essential. The aim is to impart competence
    should take place.                                                                and knowledge in order to implement this new ethic into everyday life.
                                                                                      The term "applied philosophy" describes this even better than "eth-
Anders Indset depicts, among other things, the scenario of a post-​                   ics." Applied, because it enables managers to use the right language,
humanist society in which algorithms and machines will deprive us of                  instruments and platforms to reach even large groups in their organi-
power because, despite a series of "disappointments" – in the sense                   zation and ultimately shape the entire corporate culture for all employ-
of wake-up calls – we have still not understood which path techno­                    ees. This requires steep learning curves. And I'm already predicting one
logical development is taking. How realistic is that?                                 lesson: in the future, business success will only be truly sustainable in
    In my opinion, the value of this book in the sharpness of its analysis            an ethically oriented, moral environment. Everything else is intermez-
    cannot be overestimated at all. Whether one judges this differently at            zo for the quarterly report. And of course, it has a short lifespan.
    one point or another is completely irrelevant. The main thing is that
    the discourse that emerges from such a book takes place. In it, Indset       Lifetime is a good keyword. In the case of diseases, for example, in the
    also says: "We had an old economy, now only folklore remains. It             role of the patient, which each of us sometimes experiences ourselves,
    was followed by a new economy, which is almost history. Our new              we seem somewhat uncertain with regard to how our health economy –
    economic system will be the quantum economy, and it will increase            but also our personal care – could benefit from AI, IoT, cryptography
    people's demand for immaterial values as a necessary complement              and IT security. Is this a typical German state of mind?
    to everything that is materially important to us so immensely that this           Health economy or health service is a singular area of life that affects
    development will turn our entire economic system upside down."                    everyone from premature babies to palliative care. The prospect of
    I think this is very much worth considering.                                      becoming a patient increases with our ever-increasing life expectancy.
FOCUS                   Ethics
                          15                      Integrity & Authenticity

                          Dr. Michael Spangenberger, Business Ethicist (left) and Udo Lingen, Head of Health Insurance, Sales Germany, T-Systems International GmbH

                          At the same time, much of what belongs to life is subject to social os-
                          tracism. Phases of being handicapped, for example, and everything
                          that means feeling pain, suffering and dying. We have a big problem
                          with that and more or less secretly strive for immortality. Today we
                          know that being able to die and being allowed to die is also a blessing.
                          But this can only be combined with human dignity if one asks oneself
                          the question: What comes after death? What about eternal life? What
                          happens to our soul? Questions that are of fundamental importance
                          in every world religion, but which are increasingly taboo in Germany.

                      So, behind your advice on moral issues with ethical dimensions that
                      companies face today, is your claim to each individual that participation
                      and self-introduction must balance each other out?
                          Yes, that seems to me to be getting a little lost, even on companies.
                          To have a sense of responsibility for res publica, i.e. for this society
                          from which one has ultimately received a great deal, and for the fact
                          that one must also give something back to this society for reasons of
                          decency and fairness.
Photo: Oliver Krato

                               Udo.Lingen@t-systems.com
Things have been
good so far, right?
Will artificial intelligence continue to obey humans in the future?
Or will we become slaves to the algorithms we have written
ourselves? Scientists and experts disagree: an overview.

COPY      Heinz-Jürgen Köhler

T
            he question of computer control is as old as the   philosophers. Only a system of rules and structures can
            smart machines themselves. As early as 1949,       remedy the situation in order to protect man from manipu-
            the American mathematician and philosopher         lation by others and preserve his uniqueness.
            Norbert Wiener, called for a control system.
            With the development of artificial intelligence    On the other side of the aisle is Prof. Dr. Jürgen Schmidhuber
and self-learning systems, this discussion has become          who is convinced that artificial intelligence has no interest
increasingly heated and polarized.                             in enslaving people. The Scientific Director of the Swiss
                                                               Research Institute for AI IDSIA is regarded as the father of
Researchers agree that rules are needed. Over 4,800            modern artificial intelligence. He welcomes the develop-
scientists – from Stephen Hawking to cosmologist, Max          ment with open arms: "I want an AI that learns to solve all
Tegmark – have signed the so-called "AI Guidelines of          problems that I cannot solve myself."
Asilomar." The guidelines are named after the Californian
conference centre where the "Conference on Beneficial          DUMB MACHINES OR DUMB PEOPLE?
AI" took place in 2017. It regulates the use and research of   Trend researcher and futurologist, Matthias Horx, denies
artificial intelligence with 23 stipulations. Whether or not   not only the threat potential, but also the benefits of AI. The
AI poses a threat to humanity, however, differs widely as      head of the Zukunftsinstitut in Frankfurt considers the topic
we have seen in various expert opinions.                       of artificial intelligence to be overestimated. It has become
                                                               a kind of fetish, with hype that creates dangerous illusions.
INSULT OR SOLUTION?                                            Most real problems are far too complex to be solved by data
The Norwegian economic philosopher Anders Indset warns         systems, explains the sociologist.
that artificial super intelligences threaten to dominate and
                                                                                                                                 Photo: iStockphoto

disempower us. If people make themselves dependent             Psychology professor, Alison Gopnik, does however, ac-
on AI, they become zombies. Humanity is threatened with        knowledge the threat – after all, AI is also used to operate
"a last narcissistic offence," says this pop star among the    weapons. But, "natural stupidity can do far more harm than
SCHWERPUNKT
FOCUS                  Predictive
                       Ethics
17                     Beispielhaft voran
                       Pioneers

artificial intelligence," she writes in the Süddeutsche News-     a reputation for taking work off our hands. In doing that
paper. People need to become more skilled at regulating           however, it generates an unlimited amount of new work –
new technologies.                                                 repetitive work that isn't particularly multifaceted," Gray
                                                                  writes in the Neuen Zürcher Newspaper.
ETHICS OR DIVERSITY?
Brad Smith's thoughts also go in the same direction. The          An AI is as helpful or as threatening as the algorithm be-
President and Chief Legal Officer of Microsoft Corporation        hind it, stresses Carla Hustedt. The Bertelsmann Stiftung
emphasizes that it is important for people to decide what         political scientist sees a great danger in a kind of monocul-
computers can do. Therefore, ethical principles should be         ture in algorithmic systems. If, for example, every Human
established. "AI systems must be fair and there must be           Resources department were to use the same system, the
some kind of accountability for those who develop AIs. Be-        same people would always be discriminated against. "We
fore we adopt new laws to deal with AIs, we need to be            need a diversity of algorithms," she writes in an article for
aware of the universal values that should be protected by         the Austrian Standard, "and that also means that it's not
the AI principles," says the trained attorney in his book, The    just young white men who design technology."
Future Computed.

Are occupations with a certain pretense also worth pro-
tecting according to these principles? In any case, accord-
ing to Mary Gray, artificial intelligence generates many
jobs that are rather tedious. For pattern recognition, AI
needs huge amounts of input. The anthropologist, author
and researcher at Microsoft Research fears that this input
must be recorded by countless so-called click workers.
"The greatest paradox of artificial intelligence is that it has        https://t1p.de/t-systems-ai-based-automation
"It's about the art of the
  address, discussion
  and having a say."
                              Photo: Oliver Krato
FOCUS                   Ethics
    19                      Deutsche Telekom Foundation

The Chairman of the Deutsche Telekom Foundation, Dr. Thomas de Maizière, on moral courage,
decency on the Internet and a digital education mission that needs not only schools, business
and science, but above all parents.
COPY        Thomas van Zütphen

Dr. de Maizière, the Deutsche Telekom Foundation has carried out
more than 100 projects since its foundation and spent 120 million
euros on foundation purposes. Which project is particularly close                          Vita
to your heart?
                                                                                           Thomas de Maizière has been Chairman of the Deutsche Telekom
    There are two! One is the "Junior Engineering Academy," in which                       non-profit Foundation since November 2018. From 1994 to 1998,
    high school students in grades 8 and 9 work closely with universities                  he headed the State Chancellery in Schwerin and from 1999,
    and companies to develop things such as an artificial arm prosthesis                   served as State Minister in the Free State of Saxony. In 2001, he
    or a solar-powered car. That's great fun for them and the great thing                  moved to the Ministry of Finance as Saxon Minister of State, in
                                                                                           2002, to the Ministry of Justice and in 2004, to the Ministry of the
    is that they learn math and physics as a result. The second project,
                                                                                           Interior. In 2005, Thomas de Maizière became head of the Federal
    "GestaltBar," focuses on grades 7 and 8 at secondary schools and                       Chancellery, four years later Federal Minister of the Interior.
    awakens the desire to work with computers, smartphones, technology                     From 2011 to 2013, he was appointed Federal Minister of Defence
    and engineering services.                                                              and from December 2013, to March 2018, he served as Federal
                                                                                           Minister of the Interior again. He has been a member of the
                                                                                           German Bundestag since 2009, humbly serving as a directly
With what success?
                                                                                           elected member of parliament.
   The overarching goal is to change schools from the outside in by
   creating networks between schools, universities and companies that
   "carry" young people into the future and actually make an impact.
   The two-year Junior Engineering Academy, for example, runs at more
   than 100 grammar schools throughout Germany. There are already                 and technology in kindergartens. The project is funded on a large
   GestaltBars at more than 30 locations, and in the future, we want to           scale by the Federal Ministry of Education and Research, foundations
   create more of these networks.                                                 and other partnerships, and has thus gained an enormous reach.
                                                                                  Wherever we do something specific, we do it alone, in our own name.
How do such projects emerge?                                                      In this respect, we always have to weigh things; do we want to be
   As an operational foundation, we develop projects that we believe              recognizable by our name or do we want to reach more people, more
   support the educational system in a meaningful way. A call for propos-         schools, more educational institutions – including extracurricular
   als then ensures that all interested institutions such as schools or           ones – together with others? We are trying to find a good mix between
   youth institutions can apply. If 100 schools participate in a project          the two.
   such as the Junior Engineering Academy, it will be easier for us to
   make general statements, for example, about technology didactics,          Tim Höttges recently warned that the German digital economy lacks
   than if we were to carry out a larger project with just one school. A      300,000 skilled workers. How does the Deutsche Telekom Foundation
   foundation that spends around 10 million euros a year can only             deal with this?
   achieve something by generalising, by giving examples and by deliv-           When it comes to "specialists," everyone thinks of engineers who
   ering results that are reliable in terms of quality.                          develop apps worthy of the Nobel prize. But we also need what we
                                                                                 call "skilled workers" in the analogue world at all levels of qualification
    In this way we can collect information such as: do eighth graders learn      in the IT world. For example, to lay cables for appropriate connec-
    and react differently in the North than in the South? Does this have         tions and repair work. That's why we shouldn't just focus on academic
    anything to do with the school system or the educational environ-            functions and universities. We also need corresponding offers in the
    ment? With whether the teacher is a woman or a man? Or with the size         area of vocational training. As a foundation, we cannot reach or satisfy
    of the school? If you want to discuss such questions, you are able to        the entire field of education, but we can show others that this is how
    make the necessary comparisons only if you hold the projects in your         it could be done.
    own hands. That is personnel-intensive, and as a small foundation we
    have just 23 employees. But we find this way more promising than          In the future you will concentrate your work on the age group from
    waiting until others have ideas that we then support financially.         10 to 16 years. Why?
                                                                                   We focus on this age group because educational biographies are
How do you invest intelligently in digital education?                              decided at this age, but also because many young people lose the
   By increasing the reach of your investments and their results as quickly        desire to learn during this phase. This often has something to do with
   as possible, for example through cooperation with other foundations.            didactics, in other words with forms of teaching or with how the pupils
   The Education Digitalization Forum we initiated works like this. Another        are addressed. How do I teach a rule of three, for example, so that a
   very successful cooperation project is the "House of Little Research-           pupil does not lose the desire to learn a solution? In the future, we will
   ers," which introduces three- to-six-year-olds to the topics of science         try even harder to act as a model in schools so that the pupils' desire
and joy in learning, but also in constructing, doing handicrafts and in                  KNOWING WHAT COUNTS
    realising themselves, is simply strengthened. This also creates a ten-                   IN THE FUTURE
    dency to make such a thing a profession.                                                 The Deutsche Telekom Foundation is one of the
                                                                                             largest educational foundations in Germany.
What do you mean by "addressing the students?"                                               For more than 15 years, it has supported projects
                                                                                             dealing with topics from the mathematical,
   If you ask students directly, "Would you like to become an IT special-
                                                                                             scientific and technical fields. The foundation
   ist?" then many probably say "No." But if you instead ask, "Do you                        supports children and young people between the
   want to not just use a smartphone, but to build computers and under-                      ages of 10 and 16 in actively shaping their own
   stand what happens inside your smartphone? Do you enjoy develop-                          learning inside and outside school and thus
   ing something together with others and not just on your own? If you                       developing important competencies for their
                                                                                             education and life. From the donors' point of view,
   want to do that, the MINT section could be of interest to you." Maybe
                                                                                             these competencies include solid specialist and
   we have to separate ourselves from narrow technical terms like math-                      interdisciplinary knowledge in mathematics,
   ematics, physics and chemistry. For many, this already creates a hur-                     computer science, natural sciences and
   dle. If instead you talk about developing something, being creative,                      technology as part of general education.
   experiencing new things, being able to concentrate, then I think it                       In addition, they consider critical thinking and
                                                                                             judgement, creativity, communication skills and
   makes you enjoy IT and mathematics much more quickly.
                                                                                             the ability to work in a team to be decisive for
                                                                                             living and working successfully in the future.
How can you influence school operations in this sense?
   Through meaningful support that does not burden, because a lot is
   already expected from schools. They should promote democracy,
   teach arithmetic, reading, writing, as well as swimming and cycling.
   They should promote health behaviour, good nutrition, be against
   racism, teach how to file a tax return and write a cover letter for a job
   application. Schools should do all of this, but they are totally overload-
   ed with these tasks. That's why we as a foundation are increasingly
   trying to link schools and extracurricular activities. This also has an
   effect on schools, for example in that children are not only left to their
   mobile phones for hours during the afternoons at all-day schools.

The latter describes what digital early education should not look like?
   Yes! and perhaps the example of our early musical education is a good
   one. There are many ways to learn to play the violin, but the use of an
   instrument must always be explained, evaluated, improved, corrected                often have to do. But comparable situations such as cyber-attacks on
   and, in case of doubt, simply discontinued. When instructing children              public infrastructures and the security operations of our country can
   how to handle instruments, this all too often neglected in communica-              occur. Look at so-called critical infrastructure, which can also be
   tion today. Perhaps this is because smartphones, children's comput-                privately owned, for example, transfer centres of savings banks or
   ers and their operation are so self-explanatory. This is neither good for          network transmission centres for electricity or telecommunications
   the use itself nor for the development of young people.                            supply. The state must do something about this. It is already doing
                                                                                      something about it, and it must continue to do so, but the private com-
What could a parental adjustment look like in concrete terms?                         panies themselves must also do something about this: the railways,
   Questions from parents like, "What are you doing there? Could you                  the postal service, Deutsche Telekom and its competitors, large hos-
   explain that to me?" would be the first step in turning the child from the         pitals, banks and energy providers. This is a major and ongoing task.
   user to the creative designer of the device. This is a key qualification for
   school and for education, especially in the MINT subjects. By the way,         When it comes to security and credibility, half-truths or whole-truths,
   saying something like that first and foremost at home also has a lot to        the Internet is neutral per se. Is the problem "fake news," to name
   do with safety: protecting children and adolescents from fraudsters,           just one, due to the different credibility of the sources to which the
   traps, viruses, basically cybercrime. When we don't make young peo-            Internet gives access?
   ple aware of the importance of using the Internet responsibly, external            Even Wikipedia will not be the only blessed Brockhaus of the future.
   rules, state intervention and counselling services are of little help.             But the fact that the platform today enjoys a relatively high degree of
                                                                                      seriousness has to do with internal quality criteria and their linkage
As Federal Minister of the Interior, you once had reason to say: "Part of             with a systemic corrective. We find that more or less reliably in the
this answer would unsettle the population." In the context of our digital             print sector as well. For example, I can't do without my own judge-
security, are you concerned that one of your successors in the office of              ment at the newspaper kiosk. Which magazine do I take? And when I
the Federal Minister of the Interior might have to repeat this sentence?              buy one that everyone knows is full of talk, rumours and gossip, I have
     At the press conference following the cancellation of the international          to ask myself first, "Do I want to be amused by the gossip or do I really
     football match in Hanover, my concern was to conceal the possibility of          want to believe it?" In other words, it does not work without people's
                                                                                                                                                                  Photo: Oliver Krato

     another attack. As a minister responsible for security, to achieve this          ability to judge – neither a democracy, nor reasonable buying or envi-
     goal you must talk intelligently around the issue – just as politicians          ronmental behaviour, nor the use of the Internet.
FOCUS                 Ethics
    21                    Deutsche Telekom Foundation

                               "Even unwritten rules are very important for the stability of a society," says Dr. Thomas de Maizière, Chairman of the Deutsche Telekom Stiftung.

The diversity of channels, the intensity with which we discuss them,                     Because it is like accountability for upholding values and rules?
the variants of those who romp about on the Internet – is there still a                     Correct. Even unwritten rules are very important for the stability of a
constant in our communication?                                                              society. As a lawyer, I value such rules as much as formal rules. It would
    Above all, the topics are changing, but the intentions are not. This is                 be a wonderfully important task to think about how to establish unwrit-
    precisely the point at which I am being scolded too quickly on the                      ten rules of decency, the behaviour of providers, users and how to deal
    Internet. It has been the case since Gutenberg and Luther that inten-                   with each other on the net. This would certainly increase the credibility
    tions are associated with communication. To worriedly say now that                      of certain providers on the Internet.
    an internet service provider connects targeted benefits with their
    offer would be naïve, because that is their business model after all. It             Who needs to be particularly held accountable?
    is not unusual to earn money with recognisable or hidden advertising.                   Everyone. It does not help if everyone points fingers. The state has a
    This has long been accepted in the cinema, on television or in maga-                    role, the providers have a role, but so do the users. The golden rule
    zines. On the Internet, much is just new, the ranges are different, the                 helps: "Do unto others as you would have others do unto you." I am
    internationalization is greater. But a few standards that we had in the                 convinced that if we all stick to it, it would have a great effect. And
    analogue world, a few mechanisms to make us immune to advertising                       each one of us can remind another of that from time to time. For exam-
    or to question them, you need as an internet user too. We should show                   ple, if someone is foul-mouthed in a blog, just reply, "I don't want us to
    more composure and not consider everything new on the Internet to                       deal with each other like this on the Internet."
    be ground-breaking. That already helps.
                                                                                         So, you need a minimum of courage?
Would it be conceivable for the Internet to have a comparable                                Civil courage, yes. Civil comes from citizens. In this sense, displaying
authority, such as the German Press Council for the newspaper                                civilian courage instead of dawdling and turning a blind eye is always
landscape?                                                                                   a contribution.
    There are already corresponding discussions. Although the Press
    Council has no sanctioning power, its code has a warning, inhibiting
    effect. This is certainly not transferable one-to-one, but in a similar                    Andrea.Servaty@telekom-stiftung.de
    form for the Internet such a thing would be helpful.                                       www.telekom-stiftung.de