KAMADA INVESTOR PRESENTATION - NASDAQ & TASE: KMDA TITLE (CPITAL LETTERS)
Page content transcription
If your browser does not render page correctly, please read the page content below
FORWARD LOOKING STATEMENT

This presentation is not intended to provide investment or            This presentation includes certain non-IFRS financial
medical advice. It should be noted that some products under           information, which is not intended to be considered in isolation
development described herein have not been found safe or              or as a substitute for, or superior to, the financial information
effective by any regulatory agency and are not approved for any       prepared and presented in accordance with IFRS. The non-IFRS
use outside of clinical trials.                                       financial measures may be calculated differently from, and
                                                                      therefore may not be comparable to, similarly titled measures
This presentation contains forward-looking statements, which          used by other companies. In accordance with the requirement of
express the current beliefs and expectations of Kamada's              the SEC regulations a reconciliation of these non-IFRS financial
management. Such statements involve a number of known and             measures to the comparable IFRS measures is included in an
unknown risks and uncertainties that could cause Kamada's             appendix to this presentation. Management uses these non-
future results, performance or achievements to differ                 IFRS financial measures for financial and operational decision-
significantly from the prospected results, performances or            making and as a means to evaluate period-to-period
achievements expressed or implied by such forward-looking             comparisons. Management believes that these non-IFRS
statements. Important factors that could cause or contribute to       financial measures provide meaningful supplemental
such differences include, but are not limited to, risks relating to   information regarding Kamada's performance and liquidity.
Kamada's ability to successfully develop and commercialize its
pharmaceutical products, the progress and results of any clinical     Forward-looking statements speak only as of the date they are
trials, the introduction of competing products, the impact of any     made, and Kamada undertakes no obligation to update any
changes in regulation and legislation that could affect the           forward-looking statement to reflect the impact of
pharmaceutical industry, the difficulty of predicting, obtaining or   circumstances or events that arise after the date the forward-
maintaining U.S. Food and Drug Administration, European               looking statement was made, except as required by applicable
Medicines Agency and other regulatory authority approvals, the        securities laws. You should not place undue reliance on any
regulatory environment, restrains related to third parties' IP        forward-looking statement and should consider the
rights and changes in the health policies and structures of           uncertainties and risks noted above, as well as the risks and
various countries, environmental risks, changes in the worldwide      uncertainties more fully discussed under the heading "Risk
pharmaceutical industry and other factors that are discussed          Factors" of Kamada's 2016 Annual Report on Form 20-F as well
under the heading "Risk Factors" of Kamada's 2016 Annual              as in Kamada's recent Forms 6-K filed with the U.S. Securities
Report on Form 20-F as well as in Kamada's recent Forms 6-K           and Exchange Commission.
filed with the U.S. Securities and Exchange Commission.

                                                                                                                                          2
Comments/reference                                                                                                Kamada / January 2018
KAMADA – COMPANY PROFILE

                         • Leader in plasma-derived protein therapeutics for orphan indications, focused on Alpha-1
 COMMERCIAL                Antitrypsin ("AAT") and specific hyper-immune IgGs
 STAGE                   • 2 FDA approved products
                             • Glassia® for AAT Deficiency; first FDA-approved liquid, ready-to-use IV AAT. Commercialized in the US
 BIOPHARMA                     through Shire plc.
                             • KedRAB® for anti-rabies prophylaxis treatment. Commercialized in the US through Kedrion Biopharma.

                         • Inhaled AAT - completed Phase 2 (US) and Phase 2/3 (EU)1. Plan to initiate additional
                           pivotal Phase 3 trial in 2018, pending IND approval.
 BUILDING
                         • AAT IV developed for additional orphan indications
 PIPELINE/ IP            • Fully integrated propriety manufacturing technology for extraction & purification of
                           proteins from human plasma

                         •   2017 Revenue Guidance: $100 MM (~30% annual growth)
                         •   2018 Revenue Guidance : $116-$120MM
 FINANCIAL
                         •   Market Cap = $180 MM 2; Cash: $40 MM; No Debt 3
 SUMMARY                 •   Ticker: KMDA; Listed on TASE (2005) and Nasdaq (2013)
                         •   Employees = 402 4

1. MAA withdrawn – June 2017; 2. As of December 31, 2017; 3. As of September 30, 2017;
                                                                                                                 Kamada / January 2018
4. As of December 31, 2017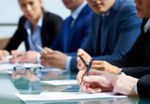 HIGH VALUE PRODUCT PIPELINE

      Product              Indication                                    Phase I Phase II Phase III Market          Partners

Glassia® (IV AAT)      AAT Deficiency      FDA approved (2010)                                               U.S.

KamRab®/KedRab®        Prophylaxis for
                                           FDA approved (2017)                                               U.S.
(IM Anti-Rabies)       Rabies

                                           EU Phase 2/3 (completed)2
Inhaled AAT            AAT Deficiency1
                                           US Phase 2 (completed)

D1-AAT (IV)            Type 1 Diabetes3    Phase 2 (completed)                                               U.S.

                       Graft vs Host
G1-AAT (IV)                                Phase 1/2 (completed)                                             U.S.
                       Disease (GvHD)4

L1-AAT (IV)            Lung Transplant     Phase 2 (ongoing)                                                 U.S.

                                                                                                                                4
1. Orphan drug designation (US & EU); 2. MAA withdrawn – June 2017; 3. Orphan drug designation (US only)
                                                                                                             Kamada / January 2018
4. Orphan drug designation (US & EU)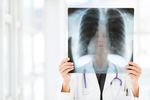 AAT DEFICIENCY
Potentially Lethal and Often Undiagnosed

                AAT                                           AAT
                Level                                      Deficiency
                              US             EU

    Genetic/Hereditary        Affects more then     Predisposes to lung
     condition causing         100,000 people in     and liver diseases
    decreased levels of       the US and slightly   AAT deficiency-associated lung
     AAT in blood and                                 disease is characterized by
                                lower number in         airway obstruction and
          tissues                   Europe            destructive changes in the
                                                          lungs (Emphysema)

                                                                                      6
Comments/reference                                                Kamada / January 2018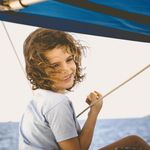 AAT DEFICIENCY (AATD) MARKET
    Significant expansion opportunity

●   Majority of patients suffering from
    AATD still remain undiagnosed &
    untreated

●   Better diseases awareness and
    expanded diagnostics is contributing
    to increased demand

●   Expected growth of US market –
    approx. 8% annually1

●   Greater AAT use in Europe and other
    geographies could further accelerate
    market growth
                                                           • AATD prevalence 1: ~115,000 (U.S.); ~72,000 (EU5)
●   Chronic therapy creates sustainable
    product revenue opportunity                              but only ~7,300 (U.S.) or ~1,800 (EU5) patients are treated 1
                                                           • Current market size is ~ $1B WW
●   Average annual reimbursement of
    treatment at ~$80-$100K per patient                    • Expected to reach $1.8B by 2025

                                                                                                                             7
    1. Source: Delveinsight AATD – Market Insights, Epidemiology and Market Forecast – 2015; 2017 data   Kamada / January 2018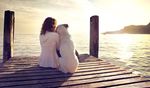 GLASSIA® IS A DIFFERENTIATED PRODUCT

                     • Glassia® is the first liquid, FDA-approved ready-to-use,
                      plasma-derived AAT product:
                         •   No reconstitution required
                         •   Reduces treatment time
                         •   Reduces risk of contamination and infection
                     • Kamada's highly purified liquid product is manufactured
                      through a proprietary process
                     • Glassia® is sold in the U.S. by Shire plc
                     • Number of patients on Glassia increased by approx. 25% per
                      year in each of 2014, 2015 and 2016
                     • Self-infusion approved by FDA in 2016

                                                                                          9
Comments/reference                                                     Kamada / January 2018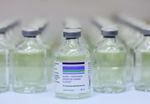 GROWTH OF GLASSIA® DRIVEN BY STRATEGIC
PARTNERSHIP WITH SHIRE
                                                           Glassia® is sold in 8 countries,
Significant Revenues to Kamada through 2020                with majority of sales in the U.S.
followed by 20 Years of Royalties

• Minimum/max revenues of $237MM/$282MM to Kamada
  expected for 2017-2020
                                                                                     43
• Kamada manufactures and supplies Glassia to Shire
  through 2020
                                                                      29     30
                                                           27
• Commencing on 2021, Shire has an option to manufacture
  Glassia and pay royalties to Kamada through 2040

• Territory – U.S., Canada, Australia and New Zealand
                                                           2013      2014   2015    2016     2017

• Agreement covers all future AAT IV indications in the
  territory                                                            Glassia Sales w/o
                                                                  Milestone Revenues (in $M)

                                                                                                10
Comments/reference                                                            Kamada / January 2018
Inhaled
AAT
to Treat
Alpha-1
Antitrypsin   Insert Photo

Deficiency
(AATD)
ANTICIPATED BENEFITS OF INHALED AAT

  Alpha-1 Foundation
    Survey Confirms                                              X5
    Inhaled-AAT as a
  Preferred Treatment                                 ELF1             Most effective
                                     Improved
       Approach                                    levels 2-5         mode of treatment
                                     Quality Of
                                                      fold              for reaching
                                     Life (QOL)
      Inhaled AAT                                 greater than         primary site of
                                                       IV                  injury2
     opportunity is
 estimated by Kamada
         at $1B

                                                                                          12
1. ELF = Epithelial Lining Fluid;                                       Kamada / January 2018
2. Based on Kamada's clinical data
INHALATION ENABLES DELIVERY OF AAT
5X HIGHER THAN INTRAVENOUS

       Inhaled AAT ~ 50% of the dosage     Intravenous AAT ~ 2% of the dosage
         reaches airway tree and alveoli      reaches alveoli and airway tree

            Airway                                          Alveoli
          Obstruction                                     Emphysema
            • FEV1/SVC                                     • DLCO
            • FEV1                                         • CT densitometry

                                                                                       13
Comments/reference                                                   Kamada / January 2018
INHALED AAT PHASE II/III TRIAL - POST-HOC RESULTS
Spirometry Measures (MMRM1)

                        Least Squares Means                                 Least Squares Means
                      (SEM) (Changes at Week                                   (SEM) method:
Lung                     50 from Baseline)                                 Overall treatment effect
Function
                                                               P-Value1                                 P-Value1
                          AAT              Placebo           (Changes at     AAT         Placebo        (Overall
                         (N=84)            (N=81)             Week 50)      (N=84)       (N=81)          Effect)

FEV1 (L)                  -12mL             -62mL              0.0956       +15mL         -27mL          0.0268

FEV1                     -0.1323            -1.6205            0.1032        0.5404       -0.6273        0.0658
(% of predicted)

FEV1 / SVC               0.6183             -1.0723            0.0132        0.6230       -0.8715        0.0074
(%)

                                                                                                                   14
1. MMRM = Mixed Model Repeated Measure
FEV = Forced Expiratory Volume. SVC = Slow Vital Capacity.                                      Kamada / January 2018
INHALED AAT SLOWED FEV1 DETERIORATION
BETTER THAN FORMER IV TRIALS

                                                  IV studies                                        Inhaled
                 Seesholm 1997   AATD reg 1998     Dirksen 1999     Wenecker 2001   Chapman 2005   KAMADA INH
             0

           -10

           -20

           -30

           -40

           -50

           -60

           -70

           -80
                                                 13.4 ml/y diff                                    50 ml/y diff
           -90
                                                         AAT      Placebo
                                                                                                                     15
Comments/reference                                                                                 Kamada / January 2018
INHALED AAT PHASE II U.S.
ELF AAT Antigenic Level & Inhibitory Capacity Increased Significantly

                       ELF1 AAT Antigenic Level                    PiM serum level

                                    P< 0.0001                                P< 0.0001

                                            P
INHALED AAT PHASE II U.S.
ELF AAT-NE complexes & Inhibitory Capacity Increased Significantly

                            ANEC1                                   ELF AAT – NE Complexes

                                        P< 0.0001                                   P< 0.0002

                                          Inhaled AAT is the most effective means
                                             to restore AAT inhibitory capacity
                                       in the airways (ANEC1 & AAT-NE Complexes)

                                                                                                               17
1. Anti-Neutrophil Elastase Capacity                                                        Kamada / January 2018
INHALED AAT: MOVING FORWARD

                     •   In discussions with the FDA to obtain guidance on the clinical/
                         regulatory pathway for the Inhaled AAT in the U.S.
          US
                     •   Expecting an approved IND by Mid-2018
                     •   Expecting to initiate a Phase 3 study in H2 2018, pending FDA
                         approved IND

                     •   Phase 2/3 completed; Primary endpoint was not met
          EU         •   MAA submitted based on Lung Function Improvements; MAA
                         withdrawn in June 2017
                     •   Plan to resubmit MAA after next Phase 3 study is successfully
                         completed

                                                                                             18
Comments/reference                                                         Kamada / January 2018
KamRAB/
KedRAB:
Human
Rabies
Immune     Insert Photo

Globulin
KamRAB/KedRAB
Human Rabies Immune Globulin

                                                                           U.S Market
                                                                           • FDA Approval - August 2017
                                                                           • Product launch: Beginning 2018 in
                                                                             collaboration with Kedrion
                                                               U.S.        • ~40,000 post-exposure prophylaxis
                                                                             treatments administered each year,
                                                                             representing ~$100 million market
                                                                             opportunity1
U.S. Opportunity:
Strategic agreement with Kedrion S.p.A for the clinical
development and marketing of KedRAB in U.S.                                Worldwide
                                                                           • More than 1.5MM Vials sold to date (2ml) =
                                                                             ~ 300,000 people treated w/w
                                                                           • Major markets: India, Thailand, Israel, Russia
                                                                           • Approved Supplier of the WHO
WHO estimates:
~10 million people worldwide require medical                               • November 2017: Signed new $13 MM supply
treatment against rabies each year after being                               agreement with an international organization
exposed to an animal suspected of rabies infection                           for 2018-2020
                                                                                                                              20
1. The plasma protein market in the United States, 2015, The Marketing Research Bureau Inc                 Kamada / January 2018
IMMUNE-MODULATORY INDICATIONS

    01                02                  03

            Type-1         Graft versus        Lung
           Diabetes        Host Disease   Transplantation

                                                                   21
Comments/reference                               Kamada / January 2018
AAT SERVES AS AN EXCITING POTENTIAL THERAPY
FOR MULTIPLE INDICATIONS

                                                      Anti-Inflammatory
                              AAT
                       is a safe plasma-                     Immune Modulatory
                        derived protein
                     with known & newly
                           discovered
                          therapeutic                        Tissue Protective
                              roles
                                                      Antimicrobial

Excellent safety profile, encouraging clinical and pre-clinical experience coupled with biochemical
      rationale may position AAT as a high-potential future treatment in various indications.
                                                                                                    22
Comments/reference                                                                Kamada / January 2018
Insert Photo

     AAT to Treat Newly Diagnosed
01   Type-1 Diabetes
AAT (IV) IS A PROMISING POTENTIAL TREATMENT
FOR NEWLY DIAGNOSED TYPE‐1 DIABETES PATIENTS

      MARKET OPPORTUNITY                                   AAT IMPACT                              BENEFITS

           Type-1 Diabetes                            Studies have shown                   Preservation of beta cells
     Occurs when the immune system
                                                       that AAT protects                  correlates with reduced risk
     attacks and destroys beta cells in
               the pancreas                              beta cell islets                 of long-term complications

 •    More than 10 million suffer from         •   Delays the progression of          •    DCCT2 indicated that patients
      Type 1 diabetes globally                     autoimmune diabetes                     with C-peptide on MMTT ≥0.2
 •    100,000 new patients/year                •   Inhibits insulitis and beta-cell        pmol/mL were less likely to
      diagnosed globally                           apoptosis                               develop retinopathy and
 •    In the U.S. alone: 3 million             •   Decreases beta-cell                     hypoglycemia complications3
      patients, with 30,000 new                    inflammation                       •    Higher / sustained levels of C-
      patients diagnosed annually1                                                         peptide correlate with reduced
                                                                                           incidences of the microvascular
                                                                                           complications3

                                                                                                                             24
1. JDRF publication; 2. The Diabetes Control and Complications Trial (DCCT)                               Kamada / January 2018
3. Greenbaum et al, 2012; 3. Steffes et al, 2013
PHASE II STUDY

                          Study       •   To evaluate the efficacy and safety of plasma-
                          objective       derived, Alpha-1 Antitrypsin (AAT) in the
    Phase II Completed:                   treatment of newly diagnosed Type 1
    Double-Blind,                         Diabetes patients
    Randomized,           Design      •   Two doses, placebo controlled, randomized
                                          with 70 pediatric and young adult patients.
    Placebo-Controlled,                   One year study
    Multicenter Study
                          Endpoints   •   Beta cell preservation (C-peptide AUC),
                                          HbA1C, hypoglycemic events and insulin daily
                                          dose

                          Results     •   In the pre-determined subgroup of patients
                                          between the ages of 12-18 years old, a trend
                                          toward better efficacy was demonstrated in
                                          the high dose arm of AAT (120mg/kg)

                                      •   In the overall study population no significant
                                          treatment effect was observed.

                                                                                           25
Comments/reference                                                      Kamada / January 2018
BETA CELL FUNCTION AND INSULIN AT 1 YEAR
Subgroup Analysis, Ages 12-18

                                  Beta-Cell Function
                            by MMTT AUC C-peptide at 1 Year                                                      Insulin Requirement at 1 Year
                                     Δ Stimulated AUC

                                                                                                                                Wilcoxon test
                                                                                                                                P value=0.086
 Δ AUC C-peptide (mnol/L)

                                      -0.18

                                                                                               Insulin (IU/kg)
                                                                                                                                 0.71
                                                          -0.34                                                                                 0.68

                                                                                                                                                       P value=0.059* (K.W. test)
                                                                                                                                                       Non-parametric ANOVA
                                                                  P value=0.543* (K.W. test)
                                                  -0.47           Non-parametric ANOVA
                                                                                                                       0.41

                                  Wilcoxon test
                                  P value=0.741

                                                                                                                                                              26
Comments/reference                                                                                                                         Kamada / January 2018
GLYCEMIC CONTROL RESULTS AT 1 YEAR
Subgroup Analysis, Ages 12-18

                          % HbA1c                                                            Patients with HbA1c ≤ 7%

                     Wilcoxon test                                                             Fisher's exact test
                     P value=0.048                                                             P value=0.153

                                            8.29
 Average HbA1c (%)

                                     7.85
                                                                                                   70.0%

                                                                                HbA1c ≤ 7%
                                              -0.34
                                                   P value=0.052* (K.W. test)
                       6.66                        Non-parametric ANOVA

                                                                                                                     28.6%      25.0%

                                                                                                                                        P =0.073*
                                                                                                                                        χ2 test
                                                                                                                                                27
Comments/reference                                                                                                           Kamada / January 2018
"AAT COULD BE AN EFFECTIVE TREATMENT OPTION FOR
NEWLY DIAGNOSED 12-18 YEARS OLD T1D PATIENTS"

                                            "Given this study was not powered to show
                                            efficacy, the results are very encouraging.

                                            These findings suggest that

   Peter Gottlieb, M.D.,                    The results of this subgroup are intriguing and
   Professor of Pediatric and Medicine,     warrant further studies in a larger population.
   Barbara Davis Center for Diabetes,
   University of Colorado School of         Subgroup segmentation by age is common in this
   Medicine and a leading member in         complicated disease, and the fact that we see the
   TrialNet, an NIH-sponsored network of    same positive trend in this age group for all three
   institutions and researchers dedicated   measures – C-peptide, daily insulin requirement,
   to the prevention of type-1 diabetes.    and HbA1C – suggests that the
                                                                               "

                                                                                                    28
Comments/reference                                                                Kamada / January 2018
AAT FOR T1D - NEXT STEPS

 • Full data set analysis and publication

 • Regulatory advice (US/EU)

 • Seek strategic partner for collaboration
   in further product development

                                                                29
Comments/reference                            Kamada / January 2018
Insert Photo

     AAT to Treat
02   Graft versus Host Disease
GRAFT VERSUS HOST DISEASE (GVHD):
A Major Complication in Hematopoietic Cell Transplantation

               DEADLY                                      SEARCHING FOR AN
            SIDE EFFECTS                                  EFFECTIVE TREATMENT

        of bone marrow                                 Standard of care prophylaxis
 30-40% transplantations will                          exhibits poor efficacy/severe
        develop acute GvHD
                                                       AE's
        of acute GvHD will not
 40-50% respond to steroid
        treatment (SR-aGvHD)                           No FDA-approved specific
                                                       drug for GvHD indication – An
            mortality rate of patients                 Unmet Medical Need
  ~70%
            with SR-aGvHD

                          Estimated Market Size1: ~ $500 MILLION

                                                                                           31
1. Company estimates                                                    Kamada / January 2018
NEXT STUDY OF AAT (IV) FOR GVHD
Collaboration with Mt. Sinai to evaluate AAT for preemption of aGvHD

                                                    Innovative              •   Biomarker based algorithm to diagnose patients at
Proof-of-Concept Study:                             approach                    risk to develop steroid-resistant GvHD (SR-GvHD)
                                                                                at day 7 after bone marrow transplantation (BMT).
• Open label single arm multicenter
                                                                            •   Early intervention could prevent patients from
   study to be conducted in 5 US
                                                                                further disease deterioration
   centers which are members of
   Mount Sinai Acute GVHD
   International Consortium (MAGIC) 1               Study objective         •   To assess the safety and preliminary efficacy of IV
                                                                                AAT as preemptive therapy in patients at high risk
• Study is co-funded by Mount Sinai
                                                                                for the development of SR-GvHD after BMT
   and Kamada, and is sponsored by
   the Icahn School of Medicine at
   Mount Sinai (ISMMS)
• Led by Prof James L.M. Ferrara, MD,               Design                  •   30 patients treated with IV AAT for 2 months with
   and Prof. John Levine, MD, MS                                                a follow-up period of 1 year after BMT

                                                    Endpoints               •   Proportion of High Risk patients who develop SR-
Kamada has exclusive rights to develop                                          GvHD by day 100 post BMT, as well as safety,
and commercialize AAT for preemption                                            severity of GvHD, mortality, etc.
of GvHD using the MAGIC Biomarkers

   This study replaces the previously planned phase II/III study which was designed to treat aGvHD patients in First Line setting
                                                                                                                                  32
1. A consortium of 23 BMT centers in the USA, Europe and Asia that conducts clinical trials to prevent and     Kamada / January 2018
   treat acute GVHD (aGvHD).
Insert Photo

03   AAT to Treat Lung Transplantation
ADVANCING THE LUNG TRANSPLATATION
OPPORTUNITY

             Lungs have the highest rate of rejection                         100                     Adults Lung Transplants
                                                                                                      Recipients Survival Rate 1
             among transplanted solid organs
   ~33% will experience acute rejection within the first year                 80                                       Bilateral/Double
   ~50% will develop chronic rejection within the first 5 years                                                       Lung (N=28,135)

                                                                              60                                       Single Lung
            No new treatment options have been made                                                                   (N=17,099)

                                                                  % of pts.
            available for years
                                                                              40

   Physician feedback indicates strong need for improved
   post-transplant therapies over existing options (toxicity,                 20
   immunosuppressive)                                                                   Median survival (Yrs.):
                                                                                        Bilateral/Double lung: 7.1
                                                                                        Single lung: 4.5
            Kamada initiated the first clinical trial designed                 0
            specifically to prevent lung transplant rejection                       0             5           10         15          20
                                                                                                            Yrs.

                            Potential Market Size2 ~ $400-500 MILLION

                                                                                                                                          34
1. JHLT. 2015 Oct;34(10): 1264-1277; 2. Company estimates                                                          Kamada / January 2018
ON-GOING PHASE II STUDY WITH AAT IV
For Prevention of Lung Transplant Rejection

                                           Study objective      •   To assess the safety of AAT IV and the effect on
  Phase II:                                                         rate and severity of acute and chronic lung
                                                                    rejection as well as pulmonary infections, in
  Prospective, open                                                 subjects undergoing first lung transplantation
  label, standard-of-                      Design               •   30 lung transplant recipients randomized 2:1 to
  care (SOC) controlled,                                            receive AAT IV on top of standard-of-care (SOC)
                                                                    or SOC alone, for 48 weeks plus 12 months of
  randomized, parallel                                              follow-up period
  group single center                      Endpoints            •   Safety: Related adverse events (AEs)
  study                                                         •   Efficacy: Changes in FEV1 from baseline and
                                                                    overall effect, incidence and rate of acute lung
                                                                    rejection
In collaboration with                      Interim results      •   IV AAT demonstrated favorable safety and
Baxalta/Shire led by Prof.                 (16 Pts; 6 months)       tolerability profile in 10 patients during first six
Mordechai Kramer,                                                   months of treatment, consistent with previously
                                                                    observed results in other indications.
Rabin Medical Center, Israel

 "Preclinical data published in Blood suggest that IV AAT has an immunomodulatory and anti- inflammatory mechanism
 of action that would support its efficacy in the prevention of lung transplant rejection" (Prof. Mordechai Kramer)

                                                                                                                         35
Comments/reference                                                                                    Kamada / January 2018
Distribution
Product
Segment
DISTRIBUTION SEGMENT
Exclusive distributor in Israel of leading biopharmaceutical companies

      Medical Field              Product/Brand Name         Description

                                 Bramitob                   Tobramycin, inhaled
      Respiratory                Foster                     Beclometasone+ Formoterol inhaled
                                 Provocholine               Methacholine, inhaled
                                 Ixiaro                     Japanese encephalitis vaccine
      Infectious Disease         Varitect                   Varicella zoster IgG
                                 Megalotect                 CMV IgG
                                 Heparin sodium injection   Heparin sodium 5000 IU/ml
      Hospital & Critical Care
                                 Albumin                    Human serum Albumin

      Hematology and             Factor VIII                Coagulation Factor VIII (human)
      Hemophilia                 Factor IX                  Coagulation Factor IX (human)
                                 Zutectra                   Hepatitis B IgG S.C
      Liver
                                 Hepatect                   Hepatitis B IgG I.V
      Immunology                 IVIG                       Gamma-globulins 5% IV

                                                                                                                 37
Comments/reference                                                                            Kamada / January 2018
INCREASING REVENUES AND GROSS PROFITS

   2017 Revenues                                                 FY 2015       FY 2016          % YoY      1-9 2016 1-9 2017        %
                                         US $ MM
     Guidance                                                    Audited         Audited      2016/2015 Unaudited Unaudited 2017/2016
      $100M;
                               Proprietary Products                    43             56            30%        38          51      34%
     Profitable
                               Distribution Products                   27             21            -22%       15          17      13%
                               Total Revenues                          70             77            10%        53          68      28%
   2018 Revenues
                               Gross Profit                            16             22            38%        17          20      18%
     Guidance
                               R&D                                    (17)            (16)                     (12)       (10)
    $116-120M;
     Profitable                S&M and G&A                            (11)            (11)                      (8)        (9)
                               Operating Profit (Loss)               (12)             (5)                      (3)          1
                               Net Profit (Loss)                     (11)             (7)           36%        (5)          1     120%
                               Adjusted EBITDA1                        (6)            (1)                       0           4

                                                        Revenue (US$MM)

                                                                                         116-120
                                                                        100            (projected)
                                                        77            forecast
                                       70

                                      2015             2016             2017                 2018
                                                                                                                                         39
1. See Appendix A for a reconciliation of Adjusted EDITDA to IFRS Net Profit (Loss)                                   Kamada / January 2018
EXPECTED 2018 MILESTONES

Initiating next GvHD study in collaboration with Mt. Sinai
                                                             Q1/2018
Hospital and the MAGIC consortium

Rabies product launch in the U.S.                            Q1/2018

Inhaled AAT for AAT Deficiency:
• Approved IND for registration trial in US                  Mid 2018
• Scientific Advice in EU

Initiating inhaled AAT for AATD phase III study
                                                             H2/2018
(post IND approval)

Interim report for Phase II for lung transplant trial
                                                             H2/2018
(1 year treatment)

Advancing type-1 diabetes program through
                                                             H2/2018
collaboration

Achieve $116-120 million in annual revenues,
                                                              2018
profitable, cash flow positive

Comments/reference                                                      Kamada\ December 2017
KAMADA INVESTMENT HIGHLIGHTS

• Commercial stage global biopharmaceutical company focused on Alpha-1 Antitrypsin
   Deficiency (AATD) and Specific Hyper-Immune IgGs
• 2017 revenues expected at $100MM. 2018 guidance of strong 16-20% revenue growth
• Two FDA approved products
    • Glassia® for AATD; Marketed in the US by Shire plc; Unique and differentiated product
         profile in a fast growing market
      • KedRab for Post-Exposure Prophylaxis Anti-rabies; marketed in the US by Kedrion
• Novel inhaled AAT developed as a second generation product for AATD
   • Phase 3 study, pending approved IND, expected to be initiated H2/ 2018
• Robust IV AAT pipeline for additional orphan indications
    • Type-1 Diabetes, Graft vs. Host Disease, Lung Transplant Rejection
• Strategic partnerships with industry leaders  Shire, Kedrion, Biotest and PARI
• Integrated, Efficient and Scalable Patented Platform Technology; including an FDA-
   approved manufacturing facility
• Distributed biopharmaceutical products segment in Israel
• Strong Financial Profile with Growing Profitability; $40M cash & forecast positive cash
   flow in 2018

                                                                                                                41
Comments/reference                                                                            Kamada / January 2018
THANK YOU
          www.kamada.com

Kamada Investor Presentation / January 2018
APPENDIX A

      Appendix A: Reconciliation of Non-IFRS Measures              Non-IFRS financial measures have limitations as an
                                                                   analytical tool and should not be considered in isolation
      Adjusted EBITDA is defined as net income (loss), plus        from, or as a substitute for, our IFRS results. We expect to
      income tax expense, plus financial expense, net, plus        continue reporting non-IFRS financial measures, adjusting
      depreciation and amortization expense, plus non-cash         for the items described below, and we expect to continue
      share-based compensation expenses, plus or minus             to incur expenses similar to certain of the non-cash, non-
      income or expense in respect of exchange and translation     IFRS adjustments described below. Accordingly, unless
      differences and derivatives instruments not designated as    otherwise stated, the exclusion of these and other similar
      hedging, and plus one-time management compensation           items in the presentation of non-IFRS financial measures
      payment.                                                     should not be construed as an inference that these items
                                                                   are unusual, infrequent or non-recurring. Adjusted EBITDA
      We present adjusted EBITDA because we use this non-          is not a recognized term under IFRS and does not purport
      IFRS financial measure to assess our operational             to be an alternative to any other IFRS measure. Moreover,
      performance, for financial and operational decision-         because not all companies use identical measures and
      making, and as a means to evaluate period-to-period          calculations, the presentation of adjusted EBITDA may not
      comparisons on a consistent basis. Management believes       be comparable to other similarly titled measures of other
      this non-IFRS financial measure is useful to investors       companies.                                       9M ended 9M ended
      because: (1) they allow for greater transparency with                          (US$K,Unaudited)   YE2015    YE2016      Sep 16      Sep 17
      respect to key metrics used by management in its             Net Income (Loss)                     (11,270)   (6,733)     (4,925)       648
      financial and operational decision-making; and (2) they      Taxes on income                             0     1,722       1,488         87
                                                                   Financial expenses (income) , net         471      (343)       (282)      (215)
      exclude the impact of non-cash items that are not directly   Depreciation and amortization
      attributable to our core operating performance and that      expense                                3,227      3,501      2,631       2,648
      may obscure trends in the core operating performance of      Share-based compensation charges       1,907      1,071      1,022         659
                                                                    Expense (income) in respect of
      the business.                                                currency exchange and translation
                                                                   differences and derivatives
                                                                   instruments, net                         (625)     (127)       132         479
                                                                   Adjusted EBITDA                        (6,290)     (909)        66       4,306
                                                                                                                                                     43
Comments/reference                                                                                                       Kamada / January 2018
INHALED AAT –
IN THE WORDS OF THE KEY OPINION LEADERS
   EU Phase 2/3:                    "The study analysis suggests exciting results that   US Phase 2:
                                    may lead to wider acceptance of the inhaled
                                    route of administration of alpha- 1 antitrypsin
  " The study results               augmentation therapy, which could be a real          "The results of this study are
  demonstrated primarily that       breakthrough for AATD patients."                     extremely compelling. Based on
  the overall treatment effect      Robert A. Sandhaus, Ph.D., M.D., FCCP, Founder and   the results of this study, it is clear
  on lung functions, is of          Director of the Alpha1-Antitrypsin Deficiency        that inhaled AAT is the most
  significant clinical value.       Program at National Jewish Health in Denver,         effective mode of treatment for
  This study is the first study                                                          reaching the primary sites of
                                    Colorado, and the Clinical Director of the Alpha-1
  ever that is indicative of                                                             potential lung injury, and
                                    Foundation
  inhaled AAT's ability to                                                               restoring AAT inhibitory capacity.
  potentially reduce lung                                                                I look forward to the start of a
  inflammation as expressed                                                              pivotal study in the U.S. to
  by its preservation of lung       "These new analyses confirm the clinically-          confirm these results."
  function and the changes          meaningful lung function improvement seen
  shown in symptoms."               with inhaled AAT patients in this study. These       Professor Mark Brantly, MD, the
                                    results are impressive and underscore the initial    Primary Investigator in this study
                                    findings from this study. In my opinion, inhaled     who serves as a Vice Chair of
  Prof. Jan Stolk, MD,
                                    AAT has shown to be an efficacious treatment         Research, Department of Medicine,
  Department of Pulmonology,
                                    for this orphan disease."                            Chief Division of Pulmonary, Critical
  Leiden University Medical
                                                                                         Care and Sleep Medicine, Professor
  Center, Principal Investigator    Prof. Kenneth Chapman, M.D., Director of the         of Medicine, Molecular Genetics
  of the Phase 2/3 clinical trial   Canadian Registry for the Alpha-1 Antitrypsin        and Microbiology at the University
  and acting Chairman of the        Deficiency (Asthma and Airway Centre in Toronto      of Florida College of Medicine and
  Alpha 1 International Registry    Western Hospital, University of Toronto) and an
  (AIR)                                                                                  Alpha One Foundation Research
                                    investigator in the Phase 2/3 clinical trial.        Professor.

                                                                                                                              44
Comments/reference                                                                                     Kamada / January 2018
GVHD PROOF-OF-CONCEPT STUDY WITH AAT (IV)
For Graft-Versus-Host Disease (published 1/2016)
                                        Study Design   4 dose groups - 15 day regimen.
                                                       Doses given on days:
Phase I/II study:                                      1, 3, 5, 7, 9, 11, 13 and 15
Open label of 24 patients with          Primary        % of patients who experience no toxicity and in whom
steroid-resistant GvHD                  Endpoint       GVHD is stable or improved
bone- following allogeneic              Results        •   Encouraging preliminary clinical results;
marrow stem cell transplant                            •   Stool AAT levels showed a decrease in intestinal
                                                           AAT loss, suggesting healing of the bowel mucosa

                 BEFORE Duodenits suspect severe
                        upper and lower GVHD

          AFTER 8 DOSES OF AAT Moderate mucosal denudement and edema noted
                               throughout the duodenum

                                                                                                            45
Comments/reference                                                                       Kamada / January 2018
CLINICAL DEVELOPMENT FOR NEWLY DIAGNOSED
TYPE‐1 DIABETES: NEW EXCITING PROSPECTS
   Phase I/II: Open Label Study to
   evaluate the safety, tolerability and                         End-of-study
   efficacy of AAT on beta cell                                  slope analysis of
   preservation and glycemic control on                          C-peptide [max]
   newly diagnosed T1D pediatric                                 and C-peptide
   patients (N=24)                                               [AUC] revealed
                                                                 no significant
                                                                 changes
  AUC% for C-peptide decreased 23% from                          from baseline
  baseline vs. ~40-50% expected decrease
  after 12-15 months from diagnosis
  Specific diabetes antibody levels decreased                                    7.5% H
  in all groups from baseline to study
  completion, a decrease that may indicate
  an immune modulatory effect
                                                                 HbA1C data
  At end-of-study, 38% of patients decreased    7.5% HbA1c       indicated that
  insulin dose                                                   almost all
  All subjects completed the study. No                           patients reached
  Serious AEs occurred. AEs were mild and                        glycemic control
  mostly infusion-related (fatigue, headache)

                                                                               46
Comments/reference                                           Kamada / January 2018