Lancashire and South Cumbria - NHS England
If your browser does not support JavaScript, please read the page content below:
Lancashire and South Cumbria - NHS England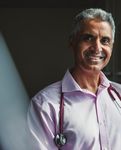 The NHS is looking for GPs to work in the areas of LANCASHIRE AND SOUTH CUMBRIA Would you like to live and work in England? NHS England Gateway reference: 000099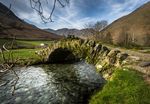 2 The National Health Service in England is running an international recruitment campaign for family doctors. In England these are called General Practitioners or GPs. We plan to recruit around 2,000 GPs from overseas by 2020. They will work alongside GPs we train in England to develop an exciting range of health services away from hospitals and in local community settings. This brochure explains the importance of GPs in providing healthcare to our population.
It tells you about the application process and what to expect when you apply. We are recruiting GPs for many areas across England. This brochure gives you an idea of the benefits and opportunities available to you if you choose to work in Lancashire and South Cumbria.
INTRODUCTION WHY WORK AS A GP IN ENGLAND? GPs in England are the foundation of the NHS. They are usually the first person a patient turns to for help and they deal with a whole range of health problems. They are general experts in the whole field of medicine for adults and children. They manage the healthcare of all their patients, including acute illness, long term conditions and mental health problems. GPs usually work in practices, often leading teams which include nurses, healthcare assistants, practice managers, receptionists and other staff. Practices also work closely with other healthcare professionals, such as health visitors, midwives, pharmacists, physiotherapists, mental health services and social care services.
GPs provide continuing medical care for patients in the community or they will refer patients to hospital clinics for further assessment or treatment by specialists. Nine out of 10 NHS patients are seen in English general practice, and nearly nine out of 10 patients rate their experience of their GP practice as good. Because GPs often lead the continuing development of the NHS in England, we are investing an additional £2.4bn a year into general practice by 2021. The money is being used to recruit more doctors and other healthcare professionals, improve buildings and extend the use of information technology so general practice can offer more and better services to meet people's needs.
Any GP recruited under the international recruitment programme and working in the UK before 29 March 2019 will be able to stay and enjoy the same rights and benefits as now and qualifications of EU doctors will continue to be recognised if they were obtained before 29 March 2019. Recruitment will go beyond March 2019 and while we do not know details of a future immigration system yet, we will make clear how it applies to this programme as soon as possible. Many GPs choose to work in England because of the attractive salaries and benefits. But the work offers much more: the chance to extend your clinical experience as part of a team of 1.2 million NHS employees, all of whom are proud to work for a 'national treasure' and many of whom have come to England from across the globe.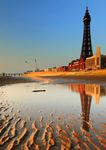 3 GENERAL PRACTICE AND YOU • If you choose to apply to work as a GP in Lancashire and South Cumbria you will be supported with dedicated training programmes, help with meeting language requirements and in meeting the standards of the national Induction and Refresher (I&R) Scheme. • You will have an opportunity to meet with staff from the recruiting practices and to learn more about them and the local areas. This will help you and the practices decide if this is the best place for you to live and work.
• Practices involved in this recruitment scheme will be offering attractive and competitive salaries.
• You and your family will be offered help to relocate to the area and continued support while you settle into your new community. THE CANDIDATE PROCESS An initial conversation in your own country with the recruitment agency for the area you are interested in working in and some background checks (including police checks). You will be asked to take an English test organised by the recruitment agency. The agency will use the International English Language Testing System (IELTS) or the Occupational English Test (medicine version) proficiency test for people wishing to study or work in English speaking countries.
You will have a web based interview in your own country. If successful you will register with the General Practice National Recruitment Office (GPNRO) to gain access to online support material to help prepare you for the next steps. The GP National Recruitment Office (GPNRO) is the body responsible for coordinating the process for recruitment to GP Specialty Training (ST1) Programmes in England, Wales, Scotland and Northern Ireland. You will also start your registration with the General Medical Council (GMC). The GMC is the organisation which sets standards for doctors in the United Kingdom.
You need to be registered with the GMC to work as a doctor in England.
If you apply to be a GP in England this is the application process you will follow: STEP 1 STEP 2 STEP 3 You visit your chosen area to find out more about where you will be working and to meet other international GPs. You will have a second interview and an assessment of your learning needs. Once you pass your second interview you will be able to join the programme. You will be allocated to a GP practice within the region. STEP 4 STEP 5 You will be provided with a minimum of three months of training and observation in your employing practice to prepare you for the I&R assessments and improve your English language skills.
You will then spend a minimum of six months treating patients with supervision and support from a senior GP at your practice.
STEP 6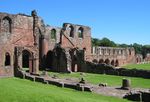 4 The National Health Service was founded in 1948, based on the principle that good healthcare should be available to all, regardless of wealth. With the exception of some charges, such as prescriptions, optical services and dental services, the NHS in England remains free at the point of use for all UK residents. In 2014, the Commonwealth Fund declared that in comparison with the healthcare systems of 10 other countries (Australia, Canada, France, Germany, Netherlands, New Zealand, Norway, Sweden, Switzerland and the US) the NHS was the most impressive overall.
The NHS was rated as the best system for its efficiency, safety, effectiveness, co-ordination and patient-centred care.
in England every 36 hours The NHS covers It deals with more than The NHS employs And has more than 54.3M PEOPLE 1M PATIENTS 1.2M PEOPLE 40,500 GPs JOBS THE NHS IN ENGLAND Once you have gained entry to the National Medical Performers List without conditions you can expect to earn a salary of between £68,000 and £72,000 per year. This salary is the same across all parts of the NHS in England excluding London where you will receive additional funds to help with the increased living costs there, known as London weighting.
Alongside your salary there are many other financial benefits including paid maternity and paternity leave, parental and carers leave.
THE NHS OFFERS A COMPETITIVE PAY PACKAGE FOR GPS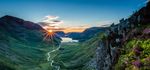 LIVING IN... LANCASHIRE AND SOUTH CUMBRIA 5 Offering a fantastic quality of life with a rich and diverse mix of experiences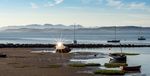 Lancashire and South Cumbria is situated in the North West of England and has a population of 1.75 million people. It is served by seven NHS provider organisations whose services are commissioned by eight Clinical Commissioning Groups with 236 general practices between them. This diverse region extends from the stunning Lake District National Park in the north to the friendly city of Preston in the south – and from the golden beaches and dunes of the Fylde Coast in the west to the rolling Pennine hills in the east.
The eastern part of south Cumbria also contains part of the Yorkshire Dales National Park and borders with North Yorkshire.
Lancashire and South Cumbria offers a fantastic quality of life with a rich and diverse mix of experiences. From its stunning rural landscapes and outdoor offer, including cycling and walking; rich cultural heritage and extensive calendar of festivals and events; its coastal plains and resorts and its reputation for locally produced award-winning food and drink. HEALTH SERVICES IN LANCASHIRE AND SOUTH CUMBRIA 6
7 KEY 1 – Ambleside 2 – Kendal 3 – Millom 4 – Barrow-in-Furness 5 – Lancaster 6 – Blackpool 7 – Preston 8 – Blackburn LOCATION Lancashire and South Cumbria Lancashire South Cumbria 4 2 1 6 5 7 8 3
LANCASHIRE Embark on a countryside quest, seaside break or urban adventure, full of fantastic things to see and do. From being a zoo keeper for the day to riding the UK's first ever double launch rollercoaster, exploring castle ruins to riding on a Thomas the Tank Engine steam train. Situated only an hour's drive from Leeds, Liverpool and Manchester, and a two-hour train journey from London, Lancashire's main transport hub of Preston is not only a bustling city worth visiting but is the gateway to picturesque market towns, sandy beaches and impressive castles.
SOUTH CUMBRIA Cumbria is home to the English Lake District and is a predominantly rural county, considered one of the most beautiful regions of the UK.
Cumbria includes the whole of the Lake District, now a UNESCO World Heritage Site. The south of Cumbria borders with Lancashire and North Yorkshire and includes Barrow-in-Furness, Kendal, and the eastern part of south Cumbria contains part of the Yorkshire Dales National Park, and borders with North Yorkshire. • Walk or cycle in the Forest of Bowland, Arnside and Silverdale or Pendle Hill - all areas of Outstanding Natural Beauty.
• Visit the world-famous seaside resort of Blackpool, with its iconic tower. • Travel along the famous Lancashire coastline, including a 137 mile footpath that takes in spectacular views of Morecambe Bay and the Bowland Fells. • Enjoy the inspirational scenery of beautiful lakes and mountains, picturesque towns and villages in the Lake District National Park. 8 NOT TO BE MISSED
From architecture to music, art and theatre, Lancashire and South Cumbria culture is renowned throughout the UK and the world. Discover the stories behind a county full of history and interesting artefacts.
From Clitheroe Castle to the British Commercial Vehicle Museum, Lancashire has a whole host of museums that are perfect for all the family. Most offer programmes of free activities for young visitors and many are free to enter. Whether you're looking to soak up some culture, explore a historic house, take an educational trip or just want to treat the kids to an entertaining day out, you'll find plenty to do.
You can find out more about the Pendle Witches, the most famous witchcraft trials in English history, from Pendle Heritage Centre through the Trough of Bowland to the dungeons of Lancaster Castle. Since the 1800s, Blackpool has been Britain's most popular resort. With entertainment at its heart, the seaside town has been synonymous with fun-filled and action-packed adventures and it's easy to forget the back story, the culture that lies beneath, above and beyond. Blackpool Tower offers heritage tours where you can learn about the fascinating history of the building. A little further north, Carnforth Station Heritage Centre is famous for being the setting for David Lean's film, Brief Encounter.
There is plenty of choice, from vibrant multi-cultural state schools to grammar schools with histories stretching back hundreds of years. Lancashire and South Cumbria has four universities, including the University of Central Lancashire and Lancaster University and 15 colleges of further education. 90 per cent of schools in Lancashire are rated by Ofsted as 'good' or 'outstanding', putting Lancashire schools in the top quarter in the country. All secondary schools in South Cumbria are rated 'good' or 'outstanding'. In addition, South Cumbria hosts independent schools offering the International Baccalaureate Diploma, boarding schools and specialist colleges.
9 CULTURE AND ENTERTAINMENT EDUCATION
Lancashire and South Cumbria's food and drink culture is thriving, with new restaurants, bars and cafes opening weekly. From fine dining, including Michelin starred restaurants, and afternoon tea to award winning pubs, restaurants and inns - there is something to suit all tastes. Throughout Lancashire and South Cumbria are a number of different types of homes, from beautiful Victorian homes to terraced houses to new build family homes. The beautiful Lake District offers picturesque landscapes and quaint villages.
Many of the towns and villages are easily accessible to the M6 and are therefore popular with city commuters with a variety of housing and a combination of good schools, great transport links including the rail services and within easy reach of Lancaster and Manchester.
Lancashire and South Cumbria offers a range of diverse independent shops, food markets and market towns that are treasure troves for antiques, country stores, farmers markets and specialist shops. St George's Shopping Centre in the heart of Preston boasts an array of household brands and some great places to eat for a fantastic day out.
The region is famous for its successful cricket team, with Lancashire being the most successful one-day team in English cricket. Burnley is the smallest town to be part of the Premier League and last season made the play offs in the Europa league. The Lake District provides opportunities for sailing and water sports, and the area has a large network of cycle trails and excellent equestrian facilities. Lancashire and South Cumbria is nationally and internationally connected via major motorways, ports, airports and by train on the West Coast Main Line from London Euston to Glasgow.
There are six major motorway links for Lancashire and South Cumbria to towns and cities across the North, including Liverpool, Manchester and Leeds.
You can travel directly from Preston to London by rail in two hours. HOUSING 10 FOOD AND DRINK SHOPPING SPORT TRANSPORT
Visit Lancashire – www.visitlancashire.com Visit Cumbria and the Lake District – www.visitcumbria.com Cumbria Tourism – www.cumbriatourism.org Lake District – www.golakes.co.uk Visit Blackpool – www.visitblackpool.com MORE INFORMATION If you would like more information about our international recruitment programme or about living and working in Lancashire and South Cumbria the following websites will be useful: Lancashire and South Cumbria has a temperate climate with typically warm summers and cool to cold winters. The region rarely experiences very extreme weather.
On average the hottest month is July in summer and the coldest is January in winter.
Rainfall on average falls fairly evenly throughout the year, the wettest month is October and the driest is April. 11 WEATHER
FOR MORE INFORMATION PLEASE VISIT: www.england.nhs.uk/igpr Published September 2018 by NHS England NHS ENGLAND'S PARTNERS: