LEISURE GUIDE WINTER 2020 - Fitness Centre - City of Port Coquitlam
Page content transcription
If your browser does not render page correctly, please read the page content below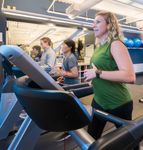 Port Coquitlam Community Centre

  Fitness Centre
  Opening Dec 2019!
  Leisure Pool — Spring 2020
  Special Pull-out Section Inside!

LEISURE GUIDE
           WINTER 2020

    Registration begins Nov 16
  www.portcoquitlam.ca/register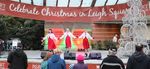 MAYOR'S UPDATE
Season's Greetings!
As we near the end of 2019, it's an opportunity to reflect
and celebrate all that we've accomplished over the year.

A key focus for Council is getting the basics right and
delivering on the core services that matter to our residents
— from upgraded roads, safer streets and more parks where
families can gather.
Some of the accomplishments this year include the opening
of Fox Park, upgrading of Centennial Pool, more crosswalks,
improved street lighting and the opening of the new Castle
Spray Park.
The most exciting news is the opening of Phase One of our       Don't forget to come out and partake in some of the
new Port Coquitlam Community Centre, which includes two         seasonal fun in Port Coquitlam such as Christmas in
new ice arenas, a library and spaces for youth, seniors and     Leigh Square featuring the Winter Artisan Market, live
families. Coming in early 2020 will be a new leisure pool       entertainment, holiday crafts, food trucks and more!
and fitness centre. Phase 2 amenities, which will open in       I hope to see you at some of our community activities
2021 include a third ice arena, gymnasium, children's area,     and events! For more information flip through this
underground parking, outdoor plazas and sport courts. We        guide or check it out online at portcoquitlam.ca/
continue to appreciate your patience during the next phase      leisure-guide
of construction.
                                                                My best wishes for a very Merry Christmas.
The holiday season is always a busy one, so the programs
offered in this season's leisure guide are a welcome addition
to include some well-deserved health and wellness into
your schedule.
                                                                                                         Brad West
                                                                                                            Mayor

                    MORE CITY NEWS IN THE UPDATE NEWSLETTER INSIDE!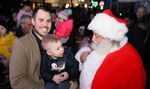 4

      MOVE.CREATE.
       CONNECT.
       See inside for sport,
     recreation, arts, culture,                                                                                   Register
      event and other leisure                                                                                    for winter
     opportunities for people                                                                                    programs
     of all ages and interests!
                                                                                                                  starting
                                                                                                                 NOV 16
    CONTENTS
    GENERAL INFO
                                                How to Register
    Facilities & Hours                 2
                                                                                         • Create an account or log in.
    Fees & Schedules                   4                 ONLINE                          • Search by barcode or name.
    City Update                        9                                                 • Register, pay, and print or save a copy of
                                                  www.portcoquitlam.ca/register
                                                                                           your receipt.
    ACTIVITIES
    Arts & Culture                   10                                                  • Phone during facility hours (see pg. 2)
                                                         TELEPHONE                       • Have the barcode or program name
      Museum & Archives              14
                                                         604.927.PLAY (7529)               handy (if known).
    Aquatics (All Ages)              15                                                  • Your receipt will be emailed to you.
    Children's Programs              27                                                  • Register in person at one of our facilities
       Children (Age 5+)             28                  IN PERSON                         (see pg. 2).
       Day Camps                     30                  See Facilities on pg. 2         • Have the barcode or program name
                                                                                           handy (if known).
       Preschool (Age 2–5)           33
    Health & Fitness (All ages)      38         WAYS TO PAY: Visa, MasterCard, Discover or American Express (cash,
                                                cheque and debit are accepted for registrations in person).
    Ice (Skating & Hockey)           42
    Leagues & Sports (All ages) 48
    Birthday Parties                 51
                                                Refund Policy
                                                • Any refund/withdrawal request for recreation services or activities will be
    Terry Fox Library                52
                                                  pro–rated and charged an administration fee of $5 for each individual activity
    Seniors / Adults                 54           withdrawal.
    Youth (Age 11–18)                59         • No charge for activity transfers.
                                                • Refund requests will be accepted up to the third class of a registered activity
    FESTIVALS & EVENTS                            or up to 48 hours prior to a single–day registered activity.
    Winter in the City               65         • Seven days notice is required to withdraw from camps.
                                                • All membership plans are non–transferable and non–refundable.
                                                • Call 604.927.7529 with any questions.

     Your personal information: The personal information you provide during the registration process is collected and used under the
     authority of the Freedom of Information and Privacy Act. The information is used only for the purpose of administering recreation
     programs, informing you of our services and benefits, and for statistical purposes. If you have any questions regarding the collection,
     use or disclosure of your personal information, contact the City's Corporate Officer at 604.927.5411.

    www.portcoquitlam.ca/register or 604.927.PLAY (7529)                                                             WINTER 2020 | 1
AQUATICS
  FACILITIES  & HOURS
           CHILDREN & YOUTH

Parks & facilities info: www.portcoquitlam.ca/recreation                                      * IN–PERSON PROGRAM
                                                                                                       REGISTRATION

 Port Coquitlam Community Centre*                              Hyde Creek Recreation Centre*
 2150 Wilson Ave | 604.927.7529                                1379 Laurier Ave | 604.927.7529
 www.portcoquitlam.ca/PCCC                                     www.portcoquitlam.ca/hydecreek

ICE RINKS | YOUTH/SENIORS/ALL–AGES SPACES                    INDOOR POOL | WEIGHTS | FITNESS CLASSES | RACQUET

FACILITY HOURS                                               FACILITY HOURS                 HOLIDAY / OTHER HOURS
 Mon–Sat     8:30am–9pm*                                      Mon–Fri         6am–10pm       Dec 24     6am–4pm
 Sun         9am–6pm*                                         Sat             8am–10pm       Dec 25     Closed
* Exception for youth/senior                                  Sun             8am–9pm        Dec 26     Closed
activities, rentals and events                                                               Dec 31     6am–4pm
                                                             HYDE AWAY YOUTH                 Jan 1      Closed
YOUTH ACTIVITY LOUNGE
                                                             LOUNGE | 604.927.7962           Feb 17     1–5pm
604.927.7938          HOLIDAY / OTHER HOURS
                                                             pocoyouth.com
www.pocoyouth.com
                      Dec 24 9am–4pm*
                                                              Mon–Thu         3–7pm
 Mon–Thu 3–7pm        Dec 25 Closed
                                                              Fri*            3–10pm
 Fri       3–10pm     Dec 26 Closed
                                                              Sat*            5–10pm
 Sat       5–10pm     Dec 31 9am–4pm*
                                 Jan 1     Closed            * Drop-in gym 7–10pm
WILSON LOUNGE                    Feb 17    9am–4pm*
604.927.7970
www.portcoquitlam.ca/
wilsonseniors                                                  Leigh Square
 Mon–Fri     8:30am–3pm          * May change – confirm at     www.portcoquitlam.ca/leighsquare
                                 www.portcoquitlam.ca/
 Sat         8:30am–1pm          PCCC                        ARTS & CULTURE PROGRAMS | STUDIOS | GALLERY | EVENTS

                                                             GATHERING PLACE*               THE OUTLET*
                                                             #200–2253 Leigh Square Pl      #110–2248 McAllister Ave
 Terry Fox Library                                           604.927.5439                   604.927.8440
 Operated by Fraser Valley Regional Library
                                                             Facility Hours                 Facility Hours
 2150 Wilson Ave | 604.927.7999 | www.fvrl.ca
                                                              Mon–Fri    9am–5pm             Mon–Fri    9:30am–6pm
REFERENCE & BORROWING | COMPUTERS | PROGRAMS                  Sat        12–4pm              Sat        9:30am–5pm
                                                              Dec 24     9am–2pm
                                                                                            Customer Service
 FACILITY HOURS                  HOLIDAY HOURS
                                                                                             Mon–Fri    9:30am–6pm
 Mon–Thu 10am–9pm                Dec 24    10am–2pm          Michael Wright Art Gallery      Sat        9:30am–5pm
 Fri & Sat 10am–5pm              Dec 25    Closed             Tue–Fri    1–5pm
 Sun       1–5pm                 Dec 26    Closed             Sat        12–4pm             MUSEUM & ARCHIVES
                                 Dec 31    10am–2pm
                                                                                            #150–2248 McAllister Ave
                                 Jan 1     Closed            Leigh Square facilities are    Operated by PoCo Heritage
                                 Feb 16    Closed            closed on statutory holidays   604.927.8403
                                 Feb 17    Closed            except Family Day (Feb 17).    www.pocoheritage.org
                                                                                            Facility Hours
                                                                                             Mon–Sat    9:30am–5pm

2 | WINTER 2020                                                  www.portcoquitlam.ca/register or 604.927.PLAY (7529)
AQUATICS                        CHILDREN & YOUTH                   FACILITIES & HOURS

  CODE OF CONDUCT                                        SERVICE IMPROVEMENT
  To provide a safe and welcoming

                                                       LIVE IN PoCo?
  environment in our facilities, we ask all
  guests, users and staff to:
 1. Treat others with respect and
    dignity at all times.
 2. Report inappropriate behaviour,
    safety concerns, broken equipment
                                                 Sign up early for swimming lessons
    or facility damage to staff
    immediately.

    VIOLATIONS OF THE
     CODE OF CONDUCT
   MAY RESULT IN THE LOSS
   OF FACILITY PRIVILEGES.
 OUR MISSION: We provide inclusive
 recreation and cultural experiences to
 build a healthy, engaged community.

 OUR CORE VALUES: Community,
 Integrity, Inclusion, Innovation,
 Collaboration

        HYDE CREEK
       CHILDMINDING
     Weekdays: 9:15am-12pm
     Tue & Thu: 5:45-8:15pm
    (pre-booking required for evening
         times by 3pm same day)                  Registration for Winter 2020 swimming lessons:
                      COST/HR
                                    10-VISIT
                                     PASS
                                                 PoCo residents:              General public:
 First paid child       $3.50        $31.50        starts Nov13                starts Nov 16
 Additional sibling       $2           $18
 With monthly pass      FREE*

 * Hyde Creek's all-inclusive monthly passes
 include one hour of FREE childminding each      In response to requests from residents, the City is
 day for one child per household! Available to
 parents/legal guardians only.                   piloting a program to give Port Coquitlam residents
                                                 priority registration for swimming lessons.
 PRE-BOOKING WITH PASS:
 Call 604.927.7529 (/32) to pre-book
 your spot 25 hours in advance.
 Pass refunds available for cancellations         Proof of residency will be required. Details at
 made prior to 8am for weekdays and
 3pm for evenings.                                     www.portcoquitlam.ca/register

www.portcoquitlam.ca/register or 604.927.PLAY (7529)                                   WINTER 2020 | 3
FEES & SCHEDULES

Port Coquitlam Community Centre
Admission and Rental Rates
DROP-IN HOCKEY ADMISSION                  SINGLE         10 PASS             PUBLIC SKATE                                             SEASON
                                                                                                      SINGLE          10 PASS
 Everyone Welcome Ring, Stick, Puck         $4.00          $36.00            ADMISSION                                                 PASS
 16+ Coed Hockey                            $6.70          $60.30             Tot 0–3yrs                FREE            FREE            FREE
 16+ Female Hockey                          $6.70          $60.30             Child 4–12yrs            $2.60           $23.40          $57.20
 45+ Hockey                                 $6.70          $60.30             Youth 13–18yrs           $3.80           $34.20          $83.60
                                                                              Adult 19–59yrs           $5.20           $46.80         $114.40
DROP-IN FAMILY LESSONS                                                        Senior 60+yrs            $3.80           $34.20          $83.60
                                              $12.50 per family               Family                   $10.40          $93.60         $228.80
 Admission only
                                               $15 per family                 Group rate (21+)         $2.60
 Admission and rentals
Members of the same household enjoy group lessons on 1/2 sheet,
maximum 34 participants. Sign–in begins at 5:30pm.                           RENTALS & SHARPENING                       SINGLE        10 PASS
                                                                              Skate rentals                               $3.70         $33.30
PLAYTIME ON ICE ADMISSION                                                     Helmet rentals                              $2.20         $19.80
 One adult and one child                           $5.20                      Skate sharpening                             $6            $54
 Extra people                               Per Public Skate table           GST/PST applied where applicable

Drop-in Skates: Jan 6 – Mar 13, 2020                                                                 www.portcoquitlam.ca/publicskate

                              MON               TUE                 WED            THU               FRI*             SAT*            SUN*
 Toonie Skate                1:30–3pm                                                            1:15–3:15pm
                                                                                                                                   12:45–2:15pm
 Public Skate                 12–1pm           12–1pm             12–1pm          12–1pm           12–1pm         3:15–4:45pm
                                                                                                                                     2:30–4pm
 Family Lessons                                                                                  5:45–6:45pm**
 Playtime On Ice
                                           10:45–11:45am     10:45–11:45am
 (7yrs and under)
                                                                                   LEARN TO SKATE INFO & SCHEDULE: PAGE 43
 Adapted/Adult Only                         9:30–10:30am
 Youth (11–18yrs)                                                                              10:15–11:15pm***
* Tournament – Feb 28, 29 & Mar 1 no Public Skates. **Family drop in lessons Jan 10 – Mar 13, 2020. ***Youth Skate Jan 10 – Mar 13.

PLEASE NOTE
• Children 7yrs and under must be accompanied on the ice by a              • Strollers and wheelchairs permitted on ice, and free helmet supplied
  guardian 16yrs+ on skates.                                                 to those 18 months and older in strollers and wheelchairs.
• CSA–approved hockey or boarding helmet mandatory for children            • Public skates not open to outside private lessons.
  11yrs and under; strongly recommended for all skaters. Bike helmets      • Schedules subject to change.
  not permitted.

Drop-in Hockey: Jan 6 – Mar 13, 2020                                                                 www.portcoquitlam.ca/publicskate
                                  MON                      TUE                     WED                      THU                     FRI*
 AM Everyone Welcome
                                                        7:15–9:15am                                     7:15–9:15am
 Ring, Stick, Puck
 PM Everyone Welcome
 Ring, Stick, Puck
                                                        3:15–4:45pm               LEARN TO PLAY HOCKEY PROGRAMS : PAGE 46
 16yrs+ Coed Hockey          11:45am–1:15pm          11:45am–1:15pm          11:45am–1:15pm           11:45am–1:15pm            11:45am–1:15pm
 16yrs+ Female Hockey                                                                                   10–11:30am
 45yrs+ Hockey                 10–11:30am                                       10–11:30am                                        10–11:30am
* Tournament – Friday, Feb 28, no Drop in Hockey.

PLEASE NOTE
• R/S/P mandatory equipment: hockey gloves for all and CSA–approved        • Sessions may be cancelled on statutory holidays.
  hockey helmet with face cage for 18yrs and under; helmet for 19yrs+.     • Schedule subject to change – sessions are often changed or cancelled
• Games: Full hockey gear mandatory and helmet with full face cage           for special events and tournaments. See portcoquitlam.ca/publicskate
  encouraged.                                                                or call 604–927–7529 for updates.

4 | WINTER 2020                                                                 www.portcoquitlam.ca/register or 604.927.PLAY (7529)
AQUATICS                        CHILDREN & YOUTH                                                FEES & SCHEDULES

Hyde Creek Recreation Centre
All-inclusive Rates
Effective June 2019. Includes use of amenities including drop-in activities, sauna, pool, weight room and racquet court.
 AGE GROUP                          SINGLE                   10 PASS                20 PASS               1 MONTH*                 12 MONTH*
 Tots (0–3yrs)                        FREE                     FREE                  FREE                    FREE                      FREE

 Children (4–12yrs)                   $3.20                   $28.80                 $51.20                 $28.80                    $266.24

 Youth (13–18yrs)                     $4.70                   $42.30                 $75.20                 $42.30                    $391.04

 Adult (19–59yrs)                     $6.40                   $57.60                $102.40                 $57.60                    $532.48

 Seniors (60–84yrs)                   $4.70                   $42.30                 $75.20                 $42.30                    $391.04

 Super Senior (85+yrs)                $3.20                   $28.80                 $51.20                 $28.80                    $266.24

 Family (2 adults + kids)            $12.80                   $115.20               $204.80                 $115.20                  $1,064.96

* All–inclusive monthly passes include one hour of FREE childminding each day                                          Rates are subject to change.
for one child per household (for parents/legal guardians only).

Indoor Pool Schedule: Jan 6 – Mar 13, 2020                                                                    www.portcoquitlam.ca/pools
 LAP/LEISURE POOL                 MON                TUE                 WED            THU               FRI               SAT             SUN
 Hours                                                                6am–10pm                                           8am–10pm        8am–9pm
 Leisure Pool                                          Open–Close (Limited space in Leisure Pool during lesson time)
                                   6–9am                           6–9am           6–8:25am
 Lengths Swim                                     6–8:25am                                              6–9am                     8–9am
                                  12–1pm                          12–1pm            12–1pm
 (min. 3 lanes)                                    12–1pm                                              12–1pm                 12:30–1:30pm
                                  9–10pm                          9–10pm            9–10pm
 Scheduled Programs             9:30–12pm                       9:30–12pm                            9:30–12pm
                                                8:30–10:45am                    8:30–10:45am                                       3:45–9pm
 (Limited Lap Pool Space)         7–9pm                            7–9pm                                7–8pm
 Lesson Only Time
                                  4–7pm            4–10pm                4–7pm          4–9pm            4–7pm                     9–12pm
 (Lap Pool Closed)
 Adapted Swim Time             10:30am–12pm                       10:30am–12pm                       10:30am–12pm
 Waterslide                       5–8pm             5–8pm                5–8pm          5–8pm            5–8pm                      1–8pm
 Underwater Hockey                                9–10:10pm
 Master's Swimming                8–9pm             8–9pm                8–9am          8–9pm
 Parent & Tot Swim             9:30–11:30am                        9:30–11:30am                      9:30–11:30am
 Available School Booking        1–2:30pm          1–2:30pm             1–2:30pm       1–2:30pm
Schedules subject to change. If you have any questions, please contact 604.927.SWIM.

Aquafit Fitness Schedule: Jan 6 – Mar 13, 2020                                                                www.portcoquitlam.ca/pools
                  MON                   TUE                     WED                    THU                      FRI                     SAT
              9:30–10:30am          8:30–9:30am             9:30–10:30am           8:30–9:30am            9:30–10:30am              8:15–9:15am
              Cardio Combo            Light–Fit             Cardio Combo             Light–Fit            Cardio Combo              Water Running
 AM
              10:45–11:30am        9:45–10:45am             10:45–11:30am          9:45–10:45am          10:45–11:30am
               Adapted Fit         Water Running             Adapted Fit           Water Running          Adapted Fit
                                                         11:30–12:15pm*
                                                         Mommy Moves®
                                                         Mom & Baby &
                                                             PreNatal
 PM          2:15–3:15pm                                    2:15–3:15pm
          Stretch & Strength                             Stretch & Strength
                 7–8pm                7–8pm                   7–8pm                   7–8pm
              Water Running        Water Running           Water Running           Water Running
* Pre–registration recommended. Please see seasonal brochure for your personal schedule, descriptions and levels for each class.

www.portcoquitlam.ca/register or 604.927.PLAY (7529)                                                                        WINTER 2020 | 5
FEES & SCHEDULES

Hyde Creek Recreation Centre (cont.)
Drop-in Fitness Schedule: Starting Jan 6, 2020                                                             www.portcoquitlam.ca/drop-in
For 12yrs and up
               MON                TUE                 WED                 THU                 FRI                     SAT                 SUN
               H.I.I.T.        Power Spin          H.I.I.T–Body        Power Spin         H.I.I.T–Step            Power Spin           Spin Express
               Tammy             Jen K                 Peggi              Leslie                                    Lesley J              Tammy
           9:30–10:30am      9:30–10:30am         9:30–10:30am        9:30–10:30am       9:30–10:30am            9:30–10:30am            8:15–9am
                Yoga                                   Yoga                                  Yoga                    Yoga              Spin Express
              Susanne                                Susanne                                  Kim                  Cheryl/Jen             Leslie N
             10–11am                                10–11am                                10–11am               9:30–10:30am           9:15–10am
 AM                             50+ Spin          Spin Express           50+ Spin         Spin Express           Core Attack
                                  Dee                 Kim                 Jen K                                     Leslie J
                             10:45–11:30am       10:45–11:30am        10:45–11:30am      10:45–11:30am          10:35–11:05am

                                                                                                                   50+ Spin
                                                                                                                      Jen
                                                                                                                  11:15–12am
            Fit-N-Fifty                             Fit-N-Fifty                           Fit-N-Fifty
                Beth                                   Leslie                                Leslie
              12–1pm                                 12–1pm                                 12–1pm                   CHILDMINDING
           Spin Express
             Amanda
                                  Yoga
                                 Frauke
                                                                      Spin Express
                                                                           Jen
                                                                                             H.I.I.T
                                                                                         Jen T/Sandi
                                                                                                                       AVAILABLE
           4:45–5:30pm        4:45–5:45pm                             4:45–5:30pm        4:45–5:30pm                     DROP-IN:
  PM         Spin 101         Body Sculpt                             H.I.I.T–Body                                  MON–FRI 9:15am–12pm
               Jen K                                                     Marise                                     TUE/THU 5:45–8:30pm
            6–6:45pm          5:45–6:45pm                             5:45–6:45pm                                        PRE–BOOKING:
               Yoga            Power Spin         Spin Express            Yoga                                      Call 604.927.7946 for info
               Cheryl            Leslie N            Jen T              Susanne
           6:30–7:30pm          7–7:50pm           8:15–9pm           7:15–8:15pm
Schedule subject to change. No classes on statutory holidays
50+ Spin       Designed for zoomers 50 years and better to build up        Body Sculpt    All levels class–A basic warm–up and a variety of
               to 30 minutes of light–moderate indoor cycling                             equipment is used to work the entire body
Spin Express   All levels 45 minute cycling class                          Yoga           All levels welcome (yoga mat required)
Power Spin     High intensity cycling class                                Fit-N-Fifty    Light to moderate 50+ variety class
Core Attack    All Levels – 30 minute abdominal and back strength          H.I.I.T.       High Intensity Interval Training–All levels will love the
               and stretch                                                                fitness benefits of these classes

   DROP-IN FITNESS CLASS RESERVATIONS
     • Reservations available 25 hours              • Maximum 2 reservations per
       prior to class start time.                     phone number.
     • Payment required upon                        • One month reservation
       reservation.                                   suspension after three no-shows
     • Pass credits available up to 30                per phone number.
       mins. prior to class start time.             • Leaving during class to sign up                    GUARANTEE YOUR SPOT IN
                                                      for another class is prohibited.                   YOUR FAVORITE SPIN CLASS
     • No credit card refunds.
                                                      Class must be completed before                     Registration is now available for
     • Maximum one class reservation                  signing up.                                        10 bikes per class. Four classes
       per day.                                                                                                    for just $22!
                                                    • 604.927.7529 (#2)

6 | WINTER 2020                                                                 www.portcoquitlam.ca/register or 604.927.PLAY (7529)
FEES & SCHEDULES

Hyde Creek Recreation Centre (cont.)
Gymnasium Schedule: Starting Jan 6, 2020                                                                            www.portcoquitlam.ca/drop-in

                                  MON                 TUE              WED                  THU                   FRI            SAT               SUN
    Parent Participation                                                                    Playmania          Playmania
    Programs (0–6yrs)                                                                     9:30–11:30am       9:30–11:30am
    After School Active           Soccer           Basketball         Floor Hockey       Sports & Games        Basketball
    Programs (5–10yrs)          3:30–5pm           3:30–5pm             3:30–5pm           3:30–5pm            3:30–5pm
    Volleyball –
                                                                                            see online                                           see online
    Competitive (15yrs+)
                            Registered League     (youth/adult)                                                                              (youth/adult)
    Basketball                                       8–10pm                                                                                  3:45–5:45pm
                                 7–10pm

                               (youth/adult)                          Intermediate +
                             Intermediate +      (youth/adult)                                                                               (Family 5yrs +)
                                                                       9:15–11:15am          All Levels
    Pickleball                9:15–11:15am       All Skill Levels                                                                             All Skill levels
                                                                        Beginner +         8:05–9:45pm
                                Beginner +       5:45–7:45pm                                                                                 11:15–1:15pm
                                                                     11:30am–1:30pm
                            11:30am–1:30pm
                                                  (adult/youth)                            (adult/youth)                     (Family 5yrs +) (Family 5yrs +)
    Badminton                                    9:15–11:15pm                             12:15–2:15pm                       12:30–2:30pm 1:30–3:30pm
    Youth Drop-in Gym                                                                                           7–10pm          7–10pm

Visit www.portcoquitlam.ca/drop-in for a list of cancellation and schedule changes. Programs are subject to change in order to reflect the needs of the
community. Classes may be cancelled.

ABOUT OUR DROP-IN PROGRAMS
Drop-in programs are designed to provide an opportunity for individuals, groups and                  DROP-IN SPORT RESERVATIONS
families to get together on a regular basis and participate in semi–organized activities.
                                                                                                         New procedures:
• Youth/Adult programs are for 15yrs and older. Youth 13–14yrs are allowed in under the
  supervision of a paid adult (18yrs+).                                                                  • Reservations available 25 hours prior to
• Family participants must be at least 5 years old, pay admission and participate in the                   class start time.
  activity. Adult supervision is required. 4yrs and under are not permitted in the gym.                  • Payment required upon reservation.
• Food is not permitted in the gymnasium.                                                                • Pass credits available up to 30 minutes
• Please wear clean and non-marking footwear.                                                              prior to class start time.
• Sports equipment can be signed out from reception.                                                     • No credit card refunds.
• Adult drop-in sports programs are unsupervised. Patrons are responsible for promoting                  • Maximum 2 reservations per phone
  fair play and following our Code of Conduct (see page 3).                                                number.
Volleyball: Advanced/competitive players with a strong volleyball background. (15yrs+)                   • Maximum 1 class reservation per day.
Pickleball: Fun racquet sport combining elements of badminton, tennis and table tennis.                  • One month reservation suspension after 3
Badminton: All skill levels – Doubles play takes priority during busy times.                               no–shows per phone number.
Basketball: All skill levels – Games are played in a 5 vs. 5 format.

Weight Room Schedule: Starting Jan 6, 2020
                            MON                TUE                  WED            THU               FRI              SAT                  SUN
Public                     6am–9pm          6am–9pm           6am–9pm           6am–9pm          6am–10pm         8am–10pm               8am–9pm
Adult Only                 9–10pm            9–10pm             9–10pm           9–10pm
Youth*                      3–6pm            12–6pm             12–6pm           12–6pm           12–10pm          12–10pm                12–9pm

* Additional youth time during school breaks 12–3pm (except Mon & Wed)               Everyone in the weight room must pay admission and wear a
                                                                                     wrist band on their wrist.
MINIMUM AGES
•    11 years of age and under are not permitted in the weight room, with or without an adult.
•    Public hours: Must be minimum 15 years (12–14yrs with adult).
•    Adult–only hours: Minimum 18 years and pay adult admission rates.
•    Youth hours: Must be 12 years and over. Recommend Youth Weight Room Orientation.

www.portcoquitlam.ca/register or 604.927.PLAY (7529)                                                                               WINTER 2020 | 7
FEES & SCHEDULES
     AQUATICS CHILDREN & YOUTH

Port Coquitlam Community Centre
Weight Room Schedule: Starting Jan 6, 2020
                             MON              TUE              WED                THU               FRI           SAT                 SUN
All Welcome                 6am–9pm        6am–9pm           6am–9pm           6am–9pm          6am–10pm       8am–9pm              8am–9pm

MINIMUM AGES
•   11 years of age and under are not permitted in the weight room, with or without an adult.
•   Public hours: Must be minimum 15 years (12–14yrs with adult).
•   Adult–only hours: Minimum 18 years and pay adult admission rates.
•   Youth hours: Must be 12 years and over. Recommend Youth Weight Room Orientation.

    Visit www.portcoquitlam.ca/fitness to view classes offered at the new
    Port Coquitlam Community Centre Fitness Studio opening December 2019!

    FINANCIAL                • The Recreation Department offers a Personal Assistant Subsidy and Individual Subsidy to those
                               requiring financial assistance. For more information, contact 604.927.7900.
    SUPPORT IS
                             • Canadian Tire Jumpstart funding is available for those facing a financial barrier to register those
    AVAILABLE                  aged 4–18 in recreation programs. Info: 604.927.7975

                                                                                      LEARN SPORT WITH YOUR LOCAL CLUBS

       PoCo Euro-Rite FC          Saints Lacrosse            Minor Softball           Marlins Swimming     Ducks Volleyball       Pirates Hockey

      TC North Basketball       PCRM Ringette               Minor Baseball           Predators Hockey      PC Skating Club    Lightning Speed Skating

                                   FOR INFORMATION ON AWARDS, EVENTS & PORT COQUITLAM SPORTS HALL OF FAME

                                                         WWW.POCOSPORT.COM

8 | WINTER 2020                                                                         www.portcoquitlam.ca/register or 604.927.PLAY (7529)
Update            Winter 2020

                                                                                Don't be a
                                                                   BEAR TARGET
                                                                One meal from a waste cart or fruit tree is enough to bring
                                                               a bear back again and again. Secure attractants to keep your
                                                                       neighbourhood safe and avoid a $150 fine.
                                                                                   Secure all bear attractants in a garage or
                                                            1. LOCK IT UP shed, or with an approved cart lock.

                                                            2. SET IT OUT Set out unlocked carts at curb 5:30-7:30 am
                                                                                   on collection day, and secure by 7 pm.

                                                                                  Get             2020 CALENDAR &

                                                                                Yours!
                                                                                                  SORT IT RIGHT GUIDE
                                                                                                     Watch for your free 2020
                                                                                                     Community Calendar delivered to
      BROKEN            ROADS &          LITTER &          BUILDING OR             your mailbox the week of Dec. 2 or available at
    STREET LIGHT       POTHOLES          DUMPING            PARK ISSUE
                                                                                   City facilities. You can also pick up a free Sort it
                                                                                   Right! waste-sorting guide at all City facilities.
 Any city-related problems you spot around town, whether it be a
 broken streetlight, illegal dumping, a pothole, vandalism at a city
 building, or a bylaw infraction report it. Problems can be reported
 24/7 through portcoquitlam.ca/report, the free PoCo Waste-line
                                                                              Help keep our streets
 app (available at portcoquitlam.ca/wasteline) or by phone at                 and sidewalks safe
 604.927.3111.                                                                SNOW REMOVAL
                                                                              City bylaws require all residents
Will your smoke alarm work                                                    and businesses to clear the public
                                                                              sidewalks along their property as
when you need it?                                                             soon as possible after a snowfall.
Smoke alarms save lives – but only if they                                    More info: portcoquitlam.ca/snow.
work. Test, clean and vacuum your alarms                                      CATCHBASIN CLEARING
each time the clock changes, and replace                                      Keep catchbasin grates near your property clear of
batteries at least once a year. All alarms                                    leaves, debris and snow to help prevent streets from
need to be replaced after 10 years.                                           flooding, Report damaged grates to 604.927.5496 or
portcoquitlam.ca/smokealarm.                                                  publicworks@portcoquitlam.ca.

                                                                                                E-NEWS
                                  City of Port Coquitlam                 @CityofPoCo                      portcoquitlam.ca/connect
  STAY CONNECTED                                                                                SIGNUP

  WITH YOUR CITY:                 City of Port Coquitlam                 @CityofPoCo           COUNCIL
                                                                                                          portcoquitlam.ca/council
                                                                                               MEETINGS

                             portcoquitlam.ca | 604.927.5411 | info@portcoquitlam.ca                           WINTER 2020 | 9
AQUATICS                      CHILDREN & YOUTH

                      ARTS & CULTURE
                       Drop-in Programs		    10                                Heritage Museum & Archives 14
                       Community Events		    13–14                             More Arts & Culture Offerings
                       Winter in the City		  12                                Children's Programs		         29
                       Artist in Residence		 12                                Preschool Programs		          36
                       Art Exhibitions			12–13                                 Youth Programs			61

FACILITIES & HOURS: PAGE 2

Drop-in Programs
                                                                                        OFF THE GRID
                                                                                        Creating "Instant Sonic Art," musicians
POCO ARTS COUNCIL
                                                                                        improvise and react spontaneously to
                                                                                        other players and the overall sound
MEMBERSHIP                                 ARTIST OPEN STUDIO                           produced. New musicians and listeners
PoCo Arts Council annual membership        Drop in to the open studio to work
                                                                                        are welcome. Please call 604.789.3456.
is available for $20 adult, $10 senior/    on your art projects and socialize with
                                                                                        Group meets every second Tuesday.
youth at www.portcoquitlam.ca/             other artists. PoCo Arts Council annual
register.                                  membership is required.                      Leigh Square
                                           Leigh Square                                 Tu     Jan 7 & 21,    FREE
For more information about the PoCo
                                           Tu      10am–3pm              ongoing               Feb 4 & 18,
Arts Council, go to www.pocoarts.ca,
                                            		                                                 Mar 3, 17 & 31
@pocoarts on Facebook, or contact
                                                                                               7–9pm
them by email at pocoarts@gmail.com.
                                                                                        FELICE WOMEN'S CHOIR
                                           LEIGH SQUARE WRITERS                         Music director and conductor Mr.
                                           GROUP                                        Andrea Kim's community–based choir
                                           Discuss writing projects and share           pursues excellence in performance
                                           feedback on your scripts, poetry,            and celebrates a varied repertoire
                                           novels, short stories, comics, and lyrics.   from classical to folk and pop. Free to
                                           You are encouraged to purchase a             watch. To participate, contact Mr. Kim
                                           PoCo Arts Council annual membership.         at 778.554.9917.

                                           Leigh Square                                 Leigh Square
                                           Th     Jan 9 & 23  6:30–8pm                  Th     Jan 9–Mar12
                                                  Feb 13 & 27                                  10:30am–12:30pm
                                                  Mar 12 & 26

10 | WINTER 2020                                                        www.portcoquitlam.ca/register or 604.927.PLAY (7529)
ARTS & CULTURE

Drop-in Programs (cont.)
                                           CROSSROADS COFFEEHOUSE
                                           Raising funds and awareness for the
                                           Crossroads Inlet Centre Hospice,
                                           the Coffeehouse series is an exciting
                                           evening, combining an open mic
                                           session with performances by Lower
                                           Mainland–area musicians in a range

                                                                                   Leisure Buddy
                                           of genres. For information visit
                                           www.crossroadshospicesociety.com

                                                                                   Program
                                           Leigh Square
                                           F      Jan 10 & 24
                                                  Feb 14 & 28, Mar 13 & 27
THE SINGING PROJECT                               7–10pm                 $5
The Singing Project is a weekly                                                    OUR COMMITMENT TO
sing–along music session for stroke        FEATURE ACTS
survivors, their families and friends,     Jan 10 Likewise                         ACCESSIBLE RECREATION
giving them the opportunity to             Jan 24 Peter Tam                        OPPORTUNITIES
participate in a community program         Feb 14 Love Is
where they can work at regaining their     Feb 28 Soda Crackers
ability to speak.                          Mar 13 Gary Poole & Kevin Craib
                                           Mar 27 Fraser–Henderson
                                                                                   The Leisure Buddy program
Leigh Square                                                                       provides one–on–one support to
Th     Jan 9–Mar 12               FREE                                             help individuals with disabilities
       1–2:30pm                                                                    participate in City of Port Coquitlam
                                                                                   recreation programs. We support
                                                                                   those living with physical, cognitive,
                                                                                   behavioural, developmental and
                                                                                   other challenges. Our goal is to
ART FOCUS ARTISTS' ASSOCIATION                                                     create an inclusive recreation
                                                                                   environment.
ARTIST DEMONSTRATIONS                                                              WHERE TO START
Free professional artist demos
inspire you to pick up your brush and                                              To ensure the best experience
get creative. These free visual art                                                for your child, carefully read
demonstrations also help ensure access                                             portcoquitlam.ca/leisurebuddy
to arts programming for all members of                                             Application forms are available online
the community.                                                                     and at the front desk of all recreation
Outlet                                                                             facilities.
Jan 22, 7–9pm: Tony O'Regan
Feb 26, 7–9pm: Alina Smolyansky
                                                                                   WHAT YOU NEED TO KNOW
Mar 25, 7–9pm: Sue Cowan                                                           Participants are matched with a
                                                                                   Leisure Buddy on a first–come,
MEMBERSHIP                                                                         first–served basis, and access is
Become a member of Art Focus, a                                                    not guaranteed. If a Leisure Buddy
group of Tri–City area artists working                                             cannot be found, we will contact you
in a variety of media, including pastel,                                           to discuss further options.
watercolour, acrylic, oil, and mixed
media. All artists welcome. Info:
                                                                                   For more information, visit:
artfocusartists.wixsite.com/afaa
                                                                                   portcoquitlam.ca/leisurebuddy
                                                                                   or call 604.927.7975

www.portcoquitlam.ca/register or 604.927.PLAY (7529)                                               WINTER 2020 | 11
ARTS & CULTURE

                                                                                     Artist in
 WINTER IN THE CITY
 It's the most wonderful time of the year
                                                                                     Residence
 and Leigh Square offers a number of
                                                                                     The Leigh Square Artist in Residence
 festive and artistic opportunities for
                                                                                     program is a self–directed residency
 the community this holiday season.
                                                                                     offering artists time and opportunity to
 Gather with family and friends to enjoy
                                                                                     create, experiment and develop work,
 workshops and events together.
                                                                                     with dedicated studio time and in a
                                                                                     creative environment. In exchange for
 CHRISTMAS IN LEIGH SQUARE                                                           studio space, artists facilitate public
 WITH THE WINTER ARTISAN                                                             workshops and outreach programs for
 MARKET                                                                              the local community as part of their
 Get in the holiday spirit with Christmas                                            residency. Visit www.portcoquitlam.
 activities, entertainment and shopping.                                             ca/leighsquare for information on the
 Our winter market features 40 vendors                                               current Artist in Residence, or to apply.
 selling handmade products, from
 prepared foods to artisan crafts.
 Leigh Square
        F
        4–8pm
                 Nov 22
                  FREE                                                               Art Exhibitions
        Sa       Nov 23
        10am–6pm  FREE                                                               The Michael Wright Art Gallery
                                                                                     (MWAG), and Outlet Gallery at Leigh
 WREATH WORKSHOP                                                                     Square feature a rotating program
 Create a unique holiday wreath. Bring                                               of exhibitions by local and regional
 your creativity; we'll provide the tree                                             artists. Visit www.portcoquitlam.ca/
 clippings, pinecones, and decorative                                                leighsquare for more information on
 materials. If you have a wreath form,                                               current and upcoming exhibitions.
 please bring it to the workshop.
                                            ORNAMENT WORKSHOP
 Leigh Square                               Create unique ornaments to decorate
 37463 Th                       Dec 5       your home for the season, or to give
        6–8pm                    $20        as gifts. Supplies and instruction
                                            provided.
 CHRISTMAS MOVIE NIGHT
 Celebrate the season with a free         Leigh Square
 showing of The Muppet Christmas          37467 W      Dec 11
 Carol in the Michael Wright Art Gallery.        6–8pm   $20
 Gathering Place                            COOKIE DECORATING
 37678 F                        Dec 6
                                            WORKSHOP
        6:30–9:30pm             FREE        Come and decorate a dozen cookies
                                            to enjoy over the holidays. Cookies,
 HOLIDAY CENTERPIECE
                                            icing and decorations included,
 WORKSHOP                                   participants may wish to bring a
 Create a beautiful centerpiece             container.
 for your holiday table! Bring your
 creativity; we'll provide a container,     Leigh Square
 tree clippings, pinecones, and             37468 Th                    Dec 12
                                                   6–8pm                  $20
 decorative materials.
 Leigh Square
 37466 Tu     Dec 10
        6–8pm   $20

12 | WINTER 2020                                                      www.portcoquitlam.ca/register or 604.927.PLAY (7529)
ARTS & CULTURE
                                                                 COME SING WITH
 OCT 30 – JAN 7, 2020
 MICHAEL WRIGHT
                                                                 C OA S TA L
 ART GALLERY                                                     S O U ND
                                                                 MUSIC ACADEMY
 BACK TO THE LAND:
 IN CONVERSATION WITH
 THE LANDSCAPE
 | DAVID JACOB HARDER
 Land-based artist David Jacob Harder
 explores the malleability of natural
 and social landscapes, playing with
 materials and perceptions. His works
 combine industrial and organic
 materials in new ways, provoking a
 broader conversation about post-
 industrial culture and our future within
 the ecological domain.

 OCT 30 – JAN 7, 2020                        Celebrating 30 years
 THE OUTLET GALLERY
                                             Choral music education for all ages
 NORTH OF ORDINARY
 | ENDA BARDELL                              Register for the 2019-2020 season
 Enda Bardell's masterful watercolour
 paintings explore the wilderness of the
 Yukon Territories. She created these        C OA STA L S O UN D M US I C .C O M
 evocative works during her solo artist
 residency at Ted Harrison Cabin on
 Crag Lake, near Carcross, Yukon.

 NORTHWEST COAST ART
 | JACOB GILLIS
 Jacob Gillis is a Coast Salish artist
 whose work is created in the
 Northwest Coast style. He draws,
 paints, and carves copper and silver
 jewelry. Gillis recently graduated from
 the Northwest Coast Jewelry Arts
 program at Native Education Collage
 in Vancouver, BC.

www.portcoquitlam.ca/register or 604.927.PLAY (7529)                               WINTER 2020 | 13
ARTS & CULTURE

PoCo Heritage Museum & Archives
PoCo Heritage is a society and museum that envisions                                HERITAGE WRITERS' GROUP
a community enriched by its culture and connected                                   Start capturing your life story for family
to its past. Our mission is to celebrate and preserve                               and posterity! No preparation required;
Port Coquitlam's diverse heritage and culture through                               just bring a pen and paper, or your
community engagement. Info: www.pocoheritage.org                                    laptop.
                                                                                    PoCo Heritage Museum and Archives
THE "F" WORDS: FLU, FIRE,                 RHYMES OF TIMES                           M     Feb 24         10:30am–12
FLOOD AND FINANCIAL FEARS                 Join our guided reminiscing session for   M     Mar 16         10:30am–12
This exhibit explores four ruinous        adults, and share your stories with the
events – the Spanish Flu, a raging        group.                                    HERITAGE DETECTIVES
downtown fire, a devastating flood,       PoCo Heritage Museum and Archives         Join our resident local historian
and an economic financial crash –         M     Feb 10      10:30–11:30am           Bryan Ness in a weekly exploration of
which occurred very early on in Port      M     Mar 9       10:30–11:30am           different aspects of Port Coquitlam's
Coquitlam's history.                                                                heritage and history!
Any one of these events could have        HERITAGE WEEK                             PoCo Heritage Museum and Archives
spelled the end for the newly created     Check out your local heritage             Tu    Feb 4, 11, 10, 22 10am–12
City of Port Coquitlam, but the city's    institutions during Heritage Week in            & Mar 3, 10, 17. 24, 31
resilient spirit and persistence in the   British Columbia!
face of adversity carried them through                                              CREATING ART WITH NATURE
                                          PoCo Heritage Museum and Archives
these troubled times into a prosperous    Feb 17–23
                                                                                    Would you like to create beautiful
future.                                                                             works of art using nature as your
To book a guided tour of the exhibit,     GENERAL MEETING                           canvas? Book an art workshop with
please contact info@pocoheritage.org      Join us for PoCo Heritage's General       us! Using paint, feathers, wood,
                                          Meeting to learn more about what Port     pinecones, nuts, and leaves, you can
PoCo Heritage Museum and Archives
                                          Coquitlam's heritage society is up to!    create some amazing nature–based
January–December 2020
                                          Cookies, tea, and coffee provided.        artwork. Contact info@pocoheritage.
THE "F" WORDS: FLU, FIRE,                 PoCo Heritage Museum and Archives         org to book a program spot.
                                          Th       Feb 20                 1–3pm
FLOOD AND FINANCIAL FEARS
EXHIBIT GRAND OPENING                     SOUTHSIDE HERITAGE HOUSE
Join us for the Grand Opening of our
                                          WALKING TOUR
2020 exhibit, The "F" Words: Flu, Fire,
                                          Now is your chance to learn
Flood and Financial Fears! Food and
                                          everything there is to know about Port
refreshments provided.
                                          Coquitlam's Southside heritage homes!
Sa       Feb 22               1–3pm
                                          Join our walking tour, guided by local
7th Annual CHRISTMAS                      history guru Bryan Ness, to see (from
                 TREE
                                          the outside) these beautiful heritage
FESTIVAL AWARDS CEREMONY                  buildings and learn more about their       SARAH AND MICHAEL
Join us as we hand out the awards to
                                          fascinating stories.                       EXPLORE PORT COQUITLAM
our winning Christmas Tree Festival
trees! Light refreshments will be         PoCo Heritage Museum and Archives          Get your copy of
served. All welcome.                      F     Mar 6         1:30–2:30pm            this collaborative
PoCo Heritage Museum and Archives                                                    children's book,
                                          PORT COQUITLAM'S 107TH                     being sold for
Sa    Jan 4               1–3pm
                                          ANNIVERSARY CELEBRATION                    $15 to create
                                          Celebrate our city's 107th year            bursaries for high
MOVIE NIGHT IN THE MUSEUM
                                          with activities and games, light           school students
Bring a pillow, blanket, or comfy chair
                                          refreshments, and an anniversary cake!     interested in
and join us for a FREE, fun cinema
adventure! Popcorn provided.              PoCo Heritage Museum and Archives          pursuing post–
                                          Sa    Mar 7                                secondary education in culture,
PoCo Heritage Museum and Archives
                                                                                     heritage, or the arts.
F     Jan 31           6:30–8pm

14 | WINTER 2020                                                  www.portcoquitlam.ca/register or 604.927.PLAY (7529)
AQUATICS                     CHILDREN & YOUTH

                                                                                                           PoCo
                                                                                                     residents a
                                                                                                                   re
                                                                                                    first in line
                                                                                                                  for
                                                                                                     registratio
                                                                                                                  n:
                                                                                                      see page 4

                      AQUATICS
                       Lessons & Programs: Children & Youth 18                Aquatic Fitness & Mobility        23
                       Swim Clubs 				20                                      Lifeguard/Instructor Program      24
                       Adapted Aquatics			                  21                Aquatic Leadership Courses        25
                       Lessons & Programs: Adults           22                First Aid & CPR Training		        26

FACILITIES & HOURS: PAGE 2               |   FEES & SCHEDULES (INCL. POOL & AQUAFIT): PAGE 4

                                     LEARN WITH US!
    Children & Adult | Group & Private Lessons | Workshops

 LESSON REGISTRATION: WHAT YOU NEED TO KNOW
 It is the parent's responsibility to register children in the correct level of swim program. Instructors assess all
 students on the first day of lessons to ensure they have been placed correctly. Children placed incorrectly may be
 permitted to transfer, if space is available, at the discretion of staff. If no spots are available at the appropriate level,
 the child may be withdrawn at the discretion of staff for safety reasons.

 Not Sure What Level to Register In?         Cancelled/Combined Classes                 Maximum Number of Registrations
 Drop by for a FREE evaluation               Lessons with low enrolment may be          Children may only be registered for
 if you're not sure of your child's          cancelled a minimum of 48 hours            one lesson set at a time, and may
 swimming level or if it has been over       before a class starts. We will attempt     only register for the next set AFTER
 a year since the last lesson.               to find space in another class or          they complete their current set.
                                             issue a full refund. Alternately, we       Registrations not following these
 Child Not Progressing?                      may combine classes and/or move            rules may be revoked and a $5
 If your child has not progressed            children to a new class to avoid           administrative fee charged.
 after completing the same level for         cancelling a class.
 three lesson sets within 6 months,                                                     What Program Fees Cover
 we will provide one private lesson.         Waitlists                                  Fees only cover participant pool
 Alternatively, you may choose to            We encourage you to join the waitlist      access at their lesson time (not
 retake the level a fourth time at           for full classes, as that may prevent      before/after). Parents/guardians may
 half price, or talk to us about other       a class from being cancelled (one          use the pool and hot areas for $2 per
 programs that might better meet             waitlist per child).                       visit during lesson–only time: M–F,
 your child's needs.                                                                    4–7pm and Sat–Sun, 9am–noon.

www.portcoquitlam.ca/register or 604.927.PLAY (7529)                                                     WINTER 2020 | 15
AQUATICS                 CHILDREN & YOUTH

  RED CROSS SWIM LESSONS: PRESCHOOL

Parent Participation Levels
For young children accompanied by their parents or caregivers aged 16 and older.

                              Babies and their caregivers work on buoyancy and movement, front, back and vertical
STARFISH          4–12 mo
                              positions in the water, and shallow water entries and exits.

                              Babies and their caregivers work on going under water, movement in the water, front
DUCK              12–24 mo
                              and back floats and recovery, and shallow water entries and exits.
                              Toddlers and their caregivers work on submersion, front and back floats and glides,
SEA TURTLE        24–36 mo
                              jumping into chest–deep water with assistance, kicking on front, and front swim.

Non–Parent Participation Levels
Typically non–parented and geared for children to try on their own, with an instructor. Parents are permitted to
assist their child for the first few classes if required.

 READY, SET                   For those who have completed Sea Turtle and are ready to try lessons by themselves.
                    2 yrs
 SWIM                         Parents, be prepared to assist in the water if needed.
                              Swimmers practice floats, glides and basic kicking, and should be able to swim 1 m on
 SEA OTTER         3–5 yrs
                              completion of this level.
                              Swimmers work towards unassisted swimming skills and are able to swim 2 m on
 SALAMANDER        3–6 yrs
                              completion.
                              Swimmers work on endurance, enhance deep water skills, and are able to swim 5 m on
 SUNFISH           3–6 yrs
                              completion.
                              Swimmers increase distance, work on basics of front crawl and are able to swim 10 m
 CROCODILE         3–6 yrs
                              on completion.
                              Swimmers work on front crawl technique, enhance swimming skills on back and are
 WHALE             3–6 yrs
                              able to swim 15 m on completion.

                                              Age 5+ > Swim Kids
                                              Children must be age 5 years or up and have at least started Sea
                                              Otter to move on to Swim Kids (see next page).

                                               Incomplete/complete SEA OTTER or SALAMANDER                > SK1
                                               Incomplete SUNFISH                                         > SK1
                                               Complete SUNFISH or incomplete CROCODILE                   > SK2
                                               Complete CROCODILE or incomplete WHALE                     > SK3
                                               Complete WHALE                                             > SK4

16 | WINTER 2020                                                www.portcoquitlam.ca/register or 604.927.PLAY (7529)
AQUATICS               CHILDREN & YOUTH

Indoor Lesson Dates                           View up–to–date schedules at www.portcoquitlam.ca/pools or
HYDE CREEK RECREATION CENTRE                   check program availability at www.portcoquitlam.ca/register

 DAYS                    DATES        # OF LESSONS        DAYS                    DATES           # OF LESSONS
  Sa / Su             Jan 11–Feb 2            8            Sa                  Jan 11–Mar 7                9
  M/W                 Jan 6–Feb 5             10           Su                  Jan 12–Mar 8                9
  Tu / Th             Jan 7–Feb 6             10           M                   Jan 6–Mar 9                 9
  Sa / Su             Feb 8–Mar 8             10           T                   Jan 7–Mar 10               10
  M/W                Feb 10–Mar 11            9            W                   Jan 8–Mar 11               10
  Tu / Th            Feb 11–Mar 12            10           Th                  Jan 9–Mar 12               10
                                                           F                  Jan 10–Mar 13               10

 RED CROSS SWIM LESSONS: SWIM KIDS

    HYDE CREEK                          SWIM KIDS
                                        LEVEL 1
                                                        5–16 yrs
                                                                   Swimmers develop front and back skills
                                                                   including kicking, and can swim 5 m on
                                                                   completion.

            Massage                     SWIM KIDS
                                        LEVEL 2
                                                        5–16 yrs
                                                                   Swimmers learn transitioning from front to
                                                                   back skills, are introduced to front swim, and
                                                                   can swim 10 m on completion.
                                                                   Swimmers learn the fundamentals of front
      Lea Hartley R.M.T.                SWIM KIDS
                                                        5–16 yrs   crawl, including efficient kick and side glides,
                                        LEVEL 3
                                                                   and can swim 15 m on completion.
         Registered                                                Swimmers learn the basics of front crawl, are
      Massage Therapist                 SWIM KIDS
                                                        5–16 yrs   introduced to the fundamentals of back swim,
                                        LEVEL 4
                                                                   and can swim 25 m on completion.
            at Hyde Creek                                          Swimmers develop front and back crawl, are
                                        SWIM KIDS
                                                        5–16 yrs   introduced to whip kick, and can swim 50 m
                                        LEVEL 5
                                                                   on completion.
    I.C.B.C coverage available
       with doctor's referral.                                     Swimmers build in previous skills, are
                                        SWIM KIDS
                                                        5–16 yrs   introduced to elementary backstroke, and can
                                        LEVEL 6
            For appointment                                        swim 75m on completion.
                                                                   Swimmers enhance front and back skills,
     call 604.927.7954 or               SWIM KIDS
                                                        5–16 yrs   including an introduction to whip kick on
                                        LEVEL 7
         604.306.9742                                              front, and can swim 150 m on completion.
                                                                   Swimmers work on endurance, refine
                                        SWIM KIDS
                                                        5–16 yrs   technique, are introduced to breaststroke, and
                                        LEVEL 8
                                                                   can swim 300 m on completion.
                                                                   Swimmers build towards their mastery of skills,
                                        SWIM KIDS
                                                        5–16 yrs   are introduced to components of sidestroke,
                                        LEVEL 9
                                                                   and can swim 400 m on completion.
                                                                   Swimmers master all strokes and water safety
                                        SWIM KIDS
                                                        5–16 yrs   activities, are introduced to next steps in
                                        LEVEL 10
                                                                   training, and can swim 500 m on completion.

www.portcoquitlam.ca/register or 604.927.PLAY (7529)                                           WINTER 2020 | 17
AQUATICS                      CHILDREN & YOUTH

Lessons & Programs: Children & Youth
AQUA ADDICTS (6–9YRS)                       JUNIOR TRIATHLON CLUB
Engage in aquatic games designed to         (10–16YRS)
develop water safety and swimming           An introduction to triathlons!
skills – an assessment will be provided.    Participate in an indoor spin session,
Come prepared with a light snack            outdoor run, and swim workout each
and water/juice. Must be SK 2 level or      class. Participants should be in SK 7 or
higher.                                     greater.
39244 Sa                 Jan 11–Feb 1       39248 Th                 Jan 9–Mar 12
      10am–12pm                   $80             4–5:45pm                  $120
39245 Sa                  Feb 8–Mar 7
      10am–12pm                  $100       DOLPHIN SWIMMING CLUB
39246 Su                 Jan 12–Feb 2       Wear a monofin and snorkel as you
      10am–12pm                   $80       build endurance, strengthen core
39247 Su                  Feb 9–Mar 8       muscles and cross train. Participants
      10am–12pm                  $100       should be in SK 5 or greater.
                                            Visit www.finswimming.ca for a
                                            detailed schedule.

Preschool & Parented Opportunities
PARENT & TOT SWIM                           AQUA ALL–STARS (3–6YRS)                     HOMESCHOOL
Geared towards children 5 years of          Engage in aquatic games designed to
age and younger and their caregivers,       develop water safety and swimming           SWIMMING LESSONS
it is an opportunity to swim together in    skills – an assessment will be provided.
a fun environment.                          Come prepared with a light snack and        Hyde Creek offers
  M,W,F        Jan 6 – Mar 13               water/juice.                                Red Cross swimming
  9:30–11:30am                              39240 Sa                 Jan 11–Feb 1       lessons for school
		           $3/parent & tot                      10am–12pm                   $80       aged children during the day!
     $1.50/extra child or adult             39241 Sa                  Feb 8–Mar 7
                                                  10am–12pm                   $80       SWIM KIDS 1–4
                                            39242 Su                 Jan 12–Feb 2       This program offers the Red Cross
                                                  10am–12pm                   $80       Swimming Program to school age
                                            39243 Su                  Feb 9–Mar 8       children during the day. Aimed
                                                  10am–12pm                  $100       towards those in Swim Kids Level 1
                                                                                        through 4.
                                                                                        39230 F         Jan 10–Mar 13
                                                                                              1:45–2:15pm        $60

                                                                                        SWIM KIDS 5–10
                                                                                        This program offers the Red Cross
                                                                                        Swimming Program to school age
                                                                                        children during the day. Aimed
                                                                                        towards those in Swim Kids Level 5
                                                                                        through 10.
                                                                                        39231 F        Jan 10–Mar 13
                                                                                              1–1:45pm          $70

18 | WINTER 2020                                                       www.portcoquitlam.ca/register or 604.927.PLAY (7529)
AQUATICS                  CHILDREN & YOUTH

                                        WHIP KICK WORKSHOP		                     FRONT CRAWL WORKSHOP
                                        (6–12YRS)                                (6–12YRS)
                                        Learn and master the mechanics of        Learn and master the mechanics of
                                        whip kick. Intended for those who have   front crawl. Intended for those who
                                        attempted Swim Kids 5–7 and have         have attempted Swim Kids 4–6 and
                                        challenges with whip kick.               have challenges with front crawl.
                                        39232 W                Jan 8–Feb 5       39236 W                  Jan 8–Feb 5
                                              7:30–8pm                 $35             7–7:30pm                   $35
                                        39233 W              Feb 12–Mar 11       39237 W                Feb 12–Mar 11
                                              7:30–8pm                 $35             7–7:30pm                   $35
                                        39234 Su              Jan 12–Feb 2       39238 Su                Jan 12–Feb 2
                                              7–7:30pm                 $28             7:30–8pm                   $28
                                        39235 Su               Feb 9–Mar 8       39239 Su                 Feb 9–Mar 8
                                              7–7:30pm                 $35             7:30–8pm                   $35

                                                                                   CUSTOMIZED
                                                                                   SWIM LESSONS

                                                                                 Additional programs can be created
                                                                                 to work around your busy schedule.
                                                                                 Contact the Recreation Program
                                                                                 Assistant – Aquatics at 604.927.5347
                                                                                 for more information!

                                                                                 PRIVATE LESSONS
                                                                                 For those wanting one–on–one
                                                                                 instruction to improve swimming
                                                                                 skills. Private swim lessons are geared
                                                                                 towards the individual's needs and
                                                                                 abilities.
                                                                                 Dates and times correspond with
                                                                                 regular lessons.
                                                                                 Private		               $23/30 min
                                                                                 Semi–Private            $31/30 min

                                                                                 PERFORMANCE ENHANCERS
                                                                                 Based on our private lesson format but
                                                                                 with a consistent instructor.
                                                                                 Dates and times correspond with
                                                                                 regular lessons.
                                                                                 Private		         10 sessions /$250
                                                                                 Semi–Private       10 sessions/$330

    View up–to–date schedules at www.portcoquitlam.ca/pools or check program availability at
                                www.portcoquitlam.ca/register

www.portcoquitlam.ca/register or 604.927.PLAY (7529)                                              WINTER 2020 | 19
AQUATICS                      CHILDREN & YOUTH

   SWIM CLUBS

SIMON FRASER AQUATICS –                     PORT COQUITLAM MARLINS                       COQUITLAM LIONS
WINTER MAINTENANCE                          The Port Coquitlam                           WATER POLO
Ideal for those                             Marlins is an organized                      The Coquitlam Lions
"summer swim                                competitive summer                           Water Polo Club has
clubbers" who                               swim club that helps                         offered programs serving
want to stay in                             children become                              the Tri–Cities since 1975
shape during the                            active for life through                      and have expanded to
off season, or                              the sport of speed swimming. For             Port Coquitlam as of
those who want an                           over 40 years our club has helped            September 2014. Lions' Water Polo
introduction to competitive swimming.       thousands of boys and girls become           offers programs for all ages for those
For information, visit                      accomplished swimmers through                just developing, under 10 years of age,
www.simonfraseraquatics.com.                professional coaching and ongoing            all the way to those participating in
                                            aquatic development programs. For            the under 18 age category. Sessions
SFA AQUATYKES                               information on the club and how to           run from September to April with
Focuses on the skills necessary to train    register, visit www.pocomarlins.com.         registration open in August and
and compete in swimming. Participants       The Marlins run a Winter                     September. The Coquitlam Lions
should be in Level 3 or greater or have     Maintenance Program at Hyde Creek            Water Polo Cub is committed to
previous swim club experience.              from October to the end of April.            providing an enjoyable, safe and
                                                                                         caring atmosphere for water polo skill
36216 Sa          Jan 11–Apr 25                                                          development and competition. For
      3:45–4:30pm          $85              ADVENT SWIM ACADEMY                          information on the club and how to
36217 Su          Jan 12–Apr 26             Come join
                                                                                         register, visit www.lionswaterpolo.ca
      3:45–4:30pm          $85              the only
                                            year–round                                   The Coquitlam Lions will be training
SFA WHITE GROUP                             swim club                                    Fridays, 4:45–6:45pm at Hyde Creek
Builds on the skills learned in             in Port                                      from September to April.
Aquatykes and introduces more               Coquitlam and the Tri–Cities, which
competitive swimming skills and             offers training for all ages and abilities
techniques. Participants should be in       to the local community. Advent is
Level 5 or greater.                         a recognized member of Swim BC,
                                            Swimming Canada and Sport Canada.
36219 Sa          Jan 11–Apr 25
                                            Our high–performance, nationally
      4:15–5:30pm         $135
                                            recognized coaches designed this
36220 Su          Jan 12–Apr 26
                                            program for anyone looking to receive
      4:15–5:30pm         $135
                                            high quality training. Advent is a
SFA BLUE GROUP                              unique program catered for every
Geared toward strong Division 2–4           individual, which aims to successfully
swimmers, and those progressing from        and effectively build swimming
the White Group. Focusing on stroke         techniques and skills for both personal
development, fitness and endurance.         safety and professional success. There
                                            are different groups and individual
36221 Sa          Jan 11–Apr 25             training with Olympic level coaches.
      5:15–6:30pm         $135              We are for "Flexibility and Quality"!
36222 Su          Jan 12–Apr 26             Visit www.adventswim.com or call
      5:15–6:30pm         $135              604.419.0513.

20 | WINTER 2020                                                        www.portcoquitlam.ca/register or 604.927.PLAY (7529)
AQUATICS                CHILDREN & YOUTH

                                                                                 HYDROTHERAPY CLASSES
  Adapted                                                                        Port Coquitlam Physiotherapy &
                                                                                 Sports Injury Clinic offers advanced

  Opportunities
                                                                                 physiotherapy for the whole family
                                                                                 from chronic pain and post–surgery to
                                                                                 sports, auto and work–related injuries.
                                                                                 A unique service offered is their
                                                                                 hydrotherapy classes held:
                                                                                 M, W, F                  Hyde Creek
                                                                                 10:55am–11:55am
                                                                                 For more information, contact
                                                                                 604.945.6644 or visit
                                                                                 www.portcoquitlamphysio.com
  TIDAL WAVE AQUATICS
  Tidal Wave Aquatics is an exciting
  and unique program offered by                                                         Port Coquitlam
  Kidsfirst Physio. While the positive
  impact of physical exercise in the                                                Physiotherapy
  buoyancy and resistance of water is
  well documented, we have added
                                                                                    & Sport Injury
  an extra plus to our program. Under                                                   Clinic
  the personal supervision of Brenda     CANUCKS AUTISM
  Horton, B.S.R. P.T. (reg), MCPA,                                                         at Hyde Creek
  carefully trained youth assistants,
                                         NETWORK                                          Recreation Centre
                                         The Canucks Autism Network
  who work directly with the children
                                         provides year–round, innovative,         • ICBC & WCB Claims
  in the water offer one–on–one
                                         high quality sports, recreational,       • Personal Training
  ratio of assistance to each child.
  Each specifically prescribed pool
                                         social and vocational programs for       • Pool Classes
                                         individuals and families living with     • Acute & Chronic Pain Treatment
  therapy program is developed
                                         autism, while building awareness         • Intramuscular Stimulation (MS)
  and maintained by Brenda, yet
                                         and capacity through community
  presented with the unsurpassable                                                         Monday–Friday
                                         networks across British Columbia.
  enthusiasm and energy of the
  youth.                                                                                     8am–7pm
                                         I CAN SWIM (4–6 YRS &                      Please contact our office for more
  The benefits of this combination
  to those involved in our pool
                                         7–15YRS)                                   information about our services at:
                                         The I CAN Swim program can
  program are unmistakable. The
                                         accommodate a maximum of
                                                                                        604.945.6644 or email
  unique socialization atmosphere
  provided develops a bond that
                                         5 participants (diagnosed with                 physio02@telus.net
                                         autism) per class with the goal of
  makes the "therapy" even more
                                         teaching basic swimming skills and
  fun, appealing, and valuable to the
                                         introducing water safety. Each half–
  children.
                                         hour lesson covers basic swim skills,
  Participants must undergo              however levels are modified to            UNDERWATER HOCKEY
  a physical assessment to               accommodate the varying abilities
  determine need and appropriate         of the participants. The instructor,      With flippers, mask and snorkel,
  physiotherapy plan                     coaches, and volunteers support           players compete on the bottom
  prior to approval for the program.     participants to ensure that each          of the pool with modified hockey
  For more information or to book        child is challenged appropriately         sticks! Geared towards confident
  an initial assessment visit, contact   based on their ability.                   swimmers who are comfortable
  Kidsfirst Physio at 604.463.7537       For program information and how           underwater.
  info@kidsfirstphysio.ca.               to register, contact Ali Gorsak at
                                                                                   Tu       Jan 7–Mar 10
                                         604.685.4049 (ext. 210) or visit
                                                                                            9–10:10pm
                                         www.canucksautism.ca.
                                                                                            Regular Admission

www.portcoquitlam.ca/register or 604.927.PLAY (7529)                                              WINTER 2020 | 21
AQUATICS                       CHILDREN & YOUTH

Lessons & Programs: Adult
                                             Swimming Lessons
                                             Develop swimming skills through
                                             participation in aquatic activities and
                                             sports according to your individual
                                             interest and goals.

                                             RED CROSS SWIM BASICS
                                                                                            VOLUNTEERS
Coached swim workouts! A great
                                             (13YRS+)
                                             This is a two level program that
                                                                                              WANTED
way to stay in shape and improve             teaches basic swimming skills, with a
swimming skills! If competition is your      focus on increasing comfort level and           Have you completed your
goal, there is an opportunity to race!                                                     Bronze Medallion course and
                                             confidence in the water.
                                                                                              looking for an opportunity
SIMON FRASER                                 39249 Th & Tu       Jan 7–Feb 6              to expand on your aquatic skills?
AQUATICS                                           7:15–8:15pm       $102.50                  Volunteering with the City of
Simon Fraser Aquatics                        39250 Tu & Th     Feb 11–Mar 12              Port Coquitlam is a great way to gain
(SFA) leading our                                  7:15–8:15pm       $102.50               hands–on experience in a variety of
Masters program since                                                                        leadership roles while bettering
                                             RED CROSS SWIM STROKES                                 your community.
2012. For more information on SFA,
                                             (13YRS+)
visit www.simonfraseraquatics.com                                                           Volunteering also looks terrific on
                                             Aimed at swimmers who have
                                                                                            a resume and helps prepare you
                                             mastered the basics of learning to                  for future employment.
DROP-IN FEE FOR                              swim and are ready to focus improving
FACILITY PASS HOLDERS                        their strokes and increasing distance.         For more information, contact
Participants who hold a six month or                                                            Volunteer Services at
                                             39306 Th & Tu             Jan 7–Feb 6
annual facility pass will have an option                                                           604.927.7953
                                                   8–9pm                   $102.50
to pay an additional $2 for each                                                            volunteer@portcoquitlam.ca
                                             39307 Tu & Th           Feb 11–Mar 12
practice they attend.
                                                   8–9pm                   $102.50
SEASONS PASS
Purchase a season pass at a cost of $6
per session. Ideal for those who are
committed to training two to three
times per week!
39308 M                  Jan 6–Mar 9
      8–9pm                     $54
39309 Tu                Jan 7–Mar 10
      8–9pm                     $60
39310 W                 Jan 8–Mar 11
      8–9pm                     $60
39311 Th                Jan 9–Mar 12
      8–9pm                     $60

MASTERS CARD
Purchase a Masters Card Punch
Pass and enjoy savings of $2 per
session! A Masters Card allows for
easy drop-in access to the program.
Masters Card
		           $80/10 Punch Passes
Drop-in Admission $10 Per Session

22 | WINTER 2020                                                        www.portcoquitlam.ca/register or 604.927.PLAY (7529)