Mapping primary care in Australia - Hal Swerissen and Stephen Duckett
If your browser does not support JavaScript, please read the page content below:
Mapping primary care in Australia - Hal Swerissen and Stephen Duckett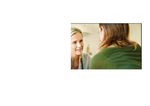 Mapping primary care in Australia Grattan Institute Support Founding members Endowment Supporters The Myer Foundation National Australia Bank Susan McKinnon Foundation Affiliate Partners Medibank Private Susan McKinnon Foundation Senior Affiliates Google Maddocks PwC McKinsey & Company The Scanlon Foundation Wesfarmers Affiliates Ashurst Corrs Deloitte GE ANZ Jemena Urbis Westpac Woodside Grattan Institute Report No. 2018-05, July 2018 This report was written by Hal Swerissen and Stephen Duckett.
Naveen Tenetti and Greg Moran provided research support. We would like to thank the members of Grattan Institute's Health Program Reference Group for their helpful comments and industry participants and officials for their input.
The opinions in this report are those of the authors and do not necessarily represent the views of Grattan Institute's founding members, affiliates, individual board members or reference group members. Any remaining errors or omissions are the responsibility of the authors. Grattan Institute is an independent think-tank focused on Australian public policy. Our work is independent, practical and rigorous. We aim to improve policy outcomes by engaging with both decision-makers and the community. For further information on the Institute's programs, or to join our mailing list, please go to: http://www.grattan.edu.au/ This report may be cited as: Hal Swerissen, Stephen Duckett, and Greg Moran.
(2018). Mapping primary care in Australia. Grattan Institute. ISBN: 978-1-925015-46-1 All material published or otherwise created by Grattan Institute is licensed under a Creative Commons Attribution-NonCommercial-ShareAlike 3.0 Unported License Grattan Institute 2018 2
Mapping primary care in Australia Overview Strong primary care is central to an efficient, equitable and effective health system. Australia has good-quality primary care by international standards, but this report shows that it can and should be better. Too many poorer Australians still can't afford to go to a GP when they need to, or a dentist when they should. People in rural and remote areas still find it too hard to get to a pharmacist or medical specialist. Australians' access to general practice varies according to their means. Two-thirds of Australians are bulk-billed for all their visits to the GP.
But for those who are not, the financial barriers can be high. About 4 per cent of Australians say they delay seeing a GP because of the cost. Individuals or their private health insurer have to pay for the bulk of dental care. As a result, about one in five Australians do not get the recommended level of oral health care. Worse, people on low incomes who can't afford to pay often wait for years to get public dental services. Access to allied health services such as physiotherapy and podiatry varies significantly according to the patient's address. Victorians are nearly four times more likely to use Medicare-funded allied health services than people in the Northern Territory.
More broadly, the funding, organisation and management of primary care has not kept pace with changes to disease patterns, the economic pressure on health services, and technological advances. In particular, primary care services are not organised well enough to support integrated, comprehensive care for the 20 per cent of Aus- tralians who have complex and chronic conditions. Nor is primary care well organised to prevent or reduce the incidence of conditions such as type 2 diabetes and obesity. Broader community-level functions of primary health care – such as developing self-help groups and promoting healthy environments – are also being neglected.
Primary care in Australia is typically delivered by many thousands of small, private businesses: the local dentist, pharmacist, physiotherapist or GP clinic. Funding and payment arrangements are fragmented and variable. There is insufficient data to properly plan the distribution of services and monitor the quality of care. Governance and account- ability are split between various levels of government and numerous separate agencies, making overall management of the system difficult. Primary care policy in Australia is under-done. Neither the Common- wealth nor the states have taken the lead.
This report shows new policies are needed: Australia needs a comprehensive national primary care framework to improve patient care and prevention; formal agreements between the Commonwealth, the states and Primary Health Networks to improve system management; and new funding, payment and organisational arrangements to help keep populations healthy and to provide better long-term care for the increasing number of older Australians who live with complex and chronic conditions.
Grattan Institute 2018 3
Mapping primary care in Australia Table of contents Overview . 3 1 Introduction . 6 2 General practice is central to primary care . 10 3 Pharmacists: providers of advice and medication . 18 4 Allied health and nursing services . 23 5 Aboriginal and Torres Strait Islander health practitioners . 30 6 Oral health services . 33 7 Community health, maternal and child health, and women's health services . 37 8 Primary care and specialist services . 40 9 Primary care policy and organisation . 49 10 The challenges facing primary care .
53 11 Conclusion: Primary care policy is a renovator's opportunity . 58 A Summary of previous recommendations for primary care reform . 60 Grattan Institute 2018 4
Mapping primary care in Australia List of Figures 1.1 Primary Care Services link to all other parts of the health system . 6 1.2 Governments pay most of the general practice and community health bill . 9 2.1 GP numbers are increasing . 10 2.2 Access to GPs is lower in remote areas . 11 2.3 GPs work mainly in group private practice . 12 2.4 People in very remote areas pay more out-of-pocket for non-bulk billed services . 13 2.5 GP visits are increasing again . 14 2.6 Older people form a growing share of GP consultations . 15 3.1 Older people are the biggest users of prescribed medication . 20 3.2 Disadvantaged Australians are more likely to delay filling a prescription .
22 4.1 Allied Health practitioners work in a range of settings . 26 4.2 Optometry and psychology are the most-used allied health services . 27 4.3 People in Victoria use Medicare-funded allied health services most; people in the Northern Territory use them least . 28 4.4 People in very remote areas use allied health services least, and the cost to the patient is higher . 29 5.1 Most ATSI health practitioners work outside the major cities . 30 5.2 Most ATSI health practitioners work in Aboriginal health services . 31 6.1 Most oral health workers are dentists . 33 6.2 Poorer Australians are less likely to go to the dentist .
34 6.3 People in cities have best access to dental services . 35 6.4 Individuals contribute most for dental services . 36 8.1 Out-of-pocket costs for specialist medical practitioners are highest in very remote area . 42 8.2 Lack of care coordination is a problem for many Australians with long-term health conditions . 47 9.1 Members are using private health services more . 52 Grattan Institute 2018 5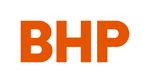 Mapping primary care in Australia 1 Introduction Each year more than 20 million Australians see GPs, pharmacists, dentists and other primary care practitioners. These front-line services are usually our first point of contact with the health system. This report maps these services, traces their relationship with other specialist community-based services (see Figure 1.1), and discusses the key policy issues facing primary care and the options for addressing them. This chapter outlines what primary care is and where it sits in the health system. Primary care spending is growing much faster than the economy.
This chapter outlines how primary care is organised, with responsibility split between the Commonwealth and the States. 1.1 What is primary care?
Primary care is the foundation of health care in the community.1 In Australia, the major primary care services are general practice, allied health, pharmacy, nursing, dentistry, health promotion, maternal and child health, women's health and family planning. These services vary in the extent to which they are universal and integrated with other services and sectors in the health system. Primary care services aim to promote health and well-being, prevent illness, treat a range of conditions, assist people to rehabilitate and recover, and support people to live at home.2 Primary care is also the pathway to specialist services.
It is central to the management, treatment and support of people with chronic and complex conditions at home and in the community. 1. DoH (2013a).
2. Anastasy et al. (2018); Kringos et al. (2015); and WHO (2010). Figure 1.1: Primary Care Services link to all other parts of the health system Primary Care Services Hospital Allied Health Dentistry Nursing Pharmacy General Practice Other services Specialist Community Based Services Home & Community Alcohol & Drug Mental Health Specialist medical Residential Care Health promotion Other specialist Grattan Institute 2018 6
Mapping primary care in Australia As Figure 1.1 shows, primary care intersects and interacts with hospital care, specialist community-based services and residential care.
Most people who are ill or injured first attend a pharmacy, a general practice or a hospital emergency department. If they need primary care it is usually provided through a general practice. When specialist health care is required, referrals are made to specialist medical practitioners, allied health practitioners, oral health practition- ers, or specialist services such as alcohol and drug or mental health agencies.
1.1.1 Primary care and primary health care Primary care is a component of primary health care. Primary health care includes a broader focus on the social, economic and environ- mental factors that influence health, including housing, education, the distribution of income and wealth, and the physical environment. These factors have a big impact on the health of any community.3 By contrast, primary care provides front-line personal health services to individuals. It has only a limited influence on broader social, economic and environmental factors. However, primary care services can reinforce community action to tackle these broader issues; primary care practitioners often take part in health promotion services that work with schools, workplaces and other community organisations.
1.2 Why is primary care important?
Internationally, the evidence suggests that primary care systems which provide universal access to a comprehensive range of local, community-based services that are well integrated, coordinated and continuous, produce better health outcomes and more efficient health services. Evidence remains limited, but to the extent it is available it 3. Muldoon et al. (2005). suggests stronger primary care cuts the number of avoidable hospital visits, improves population health, ensures better access and reduces inequality.4 1.2.1 Demand for primary care is increasing Life expectancy in Australia has increased dramatically over the past century, from around 50 years to 80 years, particularly as a result of reduced deaths in early life.5 Most Australians will now die of chronic disease in older age.
Health expenditure on people over 65 is about four times higher than for younger people.6 Prevention and management of chronic and complex conditions as the population ages has increased demand for health services, including primary care and specialist community services.
People with chronic and complex conditions increasingly want to live at home and in the community rather than in an institution. Large-scale residential facilities for people with disabilities and mental illness have been closed, residential care for older people scaled back, and length of stay in hospitals reduced. As a result, demand for care, treatment and support at home and in the community has increased dramatically.7 Fortunately, innovation and technological improvements have expanded the range of health conditions that can be treated and managed at home and in the community.8 Information and communication technology has also increased the capacity to provide services at home and in the community.9 4.
Starfield (2012); Cathcart (2007); Rechel and McKee (2009); and De Maeseneer et al. (2007).
5. AIHW (2017a). 6. Tapper and Phillimore (2014). 7. Ibid. 8. Sorenson et al. (2013). 9. Weisfeld and Lustig (2015). Grattan Institute 2018 7
Mapping primary care in Australia Governments are also seeking to improve primary care to reduce health costs. The demand for and cost of health services continue to increase faster than economic growth. From 1989-90 to 2013-14, Australian health expenditure grew from 6.5 per cent of GDP to 9.7 per cent of GDP.10 Growth in health spending is the biggest element of growth in overall government spending.11 Governments have therefore sought to constrain growth in health spending, particularly in high-cost hospital and residential care, by emphasising the prevention, support and management of chronic disease in primary care and home and community settings.
At the same time as the demand for primary and specialist community care and home and community support has increased, informal community support from family and friends has reduced. Women are much more likely to be in the paid workforce. Families are getting smaller, and family members are much more geographically mobile. As result it is more difficult for families to provide support for relatives with chronic and complex care needs.12 The scope and role of primary care has therefore expanded. The traditional focus on prevention, early intervention and gate-keeping is no longer enough. Primary care is increasingly important in the treatment, management and support of people with complex and chronic conditions at home and in the community.
1.3 Responsibility for primary care in Australia In Australia, the Commonwealth and the state and territory govern- ments have agreed that the Commonwealth has 'lead responsibility' 10. AIHW (2016a).
11. Daley et al. (2013). 12. Deloitte Access Economics (2015). for primary care. In practice, the Commonwealth has principal responsi- bility for the funding, organisation and management of primary medical care. The states and territories provide a range of primary care and specialist community health services, and are primarily responsible for hospital care. Over the five years from 2010-11 to 2015-16, primary care expenditure increased by almost 20 per cent ($32 billion to $38 billion), substantially above the rate of inflation.
In 2015-16, primary care services (other than pharmaceuticals) cost almost $40 billion, almost one quarter of total recurrent health spending.13 About 40 per cent of primary care spending is by the Commonwealth Government, and about one quarter each by state governments and individuals as out-of-pocket payments.
The balance is from private health insurance (7 per cent) and other payers (5 per cent).14 Government and private shares of spending vary across different sectors (see Figure 1.2 on the next page). The Commonwealth Government pays for 84 per cent of the cost of general practice visits, individual's out-of-pocket payments account for more than half (58 per cent) of the cost of dental services, and states are the dominant funder of community and public health services. 1.4 How this report is organised The rest of this report describes in more detail the state of primary care in Australia.
Chapters 2 to 7 describe and discuss the functions, workforce, organisation, funding and usage of the main primary care services in 13. AIHW (2017b). 14. Strictly speaking, the category is 'state and local governments', shortened here to state governments because local government expenditure is trivially small. Grattan Institute 2018 8
Mapping primary care in Australia Australia. For each of these services we consider access, outcomes, quality and efficiency. Chapter 8 describes the interaction between primary care and the main specialist community services, including specialist medical services, home care and support, mental health, and alcohol and drug services.
Chapter 9 discusses the national policy framework for primary care, how this has been implemented by the Commonwealth and the states and territories, and how primary care is managed and organised. Chapter 10 summarises the policy issues, and Chapter 11 discuss the options to address them.
Figure 1.2: Governments pay most of the general practice and community health bill Per cent of expenditure 2 4 6 8 10 12 14 General practice Dental Other health practitioners Community and public health Common wealth Other Individuals Private Health insurance State & local Source: AIHW, Australian health expenditure, 2015-16. Grattan Institute 2018 9