Tuesday 19th - Saturday 23rd June 2018
If your browser does not support JavaScript, please read the page content below: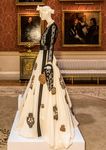 3 2 CONTENTS WELCOME TO ROYAL ASCOT FROM HER MAJESTY'S REPRESENTATIVE 4 VISITOR INFORMATION 5 RACING AT ROYAL ASCOT 6 RECORD PRIZE MONEY OF £13.45 MILLION AT ASCOT IN 2018 7 ROYAL ASCOT 2017 REVIEW 8 ROYAL ASCOT 2018 ORDER OF RUNNING AND PRIZE MONEY 10 ROYAL ASCOT GROUP I ENTRIES 12 A GLOBAL EVENT: ROYAL ASCOT'S RACE PROGRAMME MILESTONES 14 THE WEATHERBYS HAMILTON STAYERS' MILLION 16 FOUR BREEDERS' CUP CHALLENGE RACES TO BE HELD AT ROYAL ASCOT IN 2018 17 WORLD HORSE RACING LAUNCHES THE ULTIMATE DIGITAL RACING EXPERIENCE 18 CUSTOMERS INVITED TO BET WITH ASCOT 19 2018 GOFFS LONDON SALE GIVEN A NEW LOOK AT SAME ADDRESS 20 THE ROAD TO QIPCO BRITISH CHAMPIONS DAY 21 THE BELL ÉPOQUE 22 VETERINARY FACILITIES, EQUINE AND JOCKEYS' FACILITIES 26 CHRIS STICKELS, CLERK OF THE COURSE 27 BROADCASTERS AT ROYAL ASCOT 28 NEW AT ROYAL ASCOT 30 COMMONWEALTH FASHION EXCHANGE 31 ASCOT RACECOURSE SUPPORTS 32 SCULPTURES 34 SHOPPING: THE COLLECTION 39 PARTNERS & SUPPLIERS 42 ASCOT'S OFFICIAL PARTNERS 43 ASCOT'S OFFICIAL SPONSORS AND SUPPLIERS 46 FASHION & DRESS CODE 50 ASCOT LAUNCHES THE SEVENTH ANNUAL ROYAL ASCOT STYLE GUIDE 51 THE HISTORY OF FASHION AT ROYAL ASCOT - KEY DATES 52 THE ROYAL ASCOT MILLINERY COLLECTIVE 2018 54 ROYAL ASCOT DRESS CODE 56 FINE DINING AT ROYAL ASCOT 58 FINE DINING AT ROYAL ASCOT CONTINUES TO DIVERSIFY AND DELIGHT 59 ASCOT HISTORY 66 ASCOT STORIES AND OTHER PROMOTIONAL FILMS 67 ROYAL ASCOT - THE ROYAL PROCESSION 68 THE BOWLER HAT AND ASCOT 71 ROYAL ASCOT FACTS AND FIGURES 72 ASCOT RACECOURSE IN NUMBERS 73 ASCOT - ITS HISTORY AND TRADITIONS 74 THE QUEEN AND ROYAL ASCOT 78 THE QUEEN'S ROYAL ASCOT WINNERS 79 ASCOT RACECOURSE KEY DATES 80 RACE HISTORIES & CONDITIONS 83 DID YOU KNOW...? 86 MEDIA & RACING CONTACTS 87 ACCREDITATION & MEDIA SERVICES 87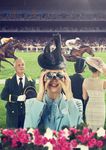 5 4 –16– ASCOT.CO.UK Royal Ascot is Britain's most valuable race meeting, attracting many of the world's finest racehorses. For more than 300 years Ascot Racecourse has been at the heart of the British sporting and social calendar. The Royal Meeting promises five days of world-class racing, high fashion, pageantry and fine dining as the racecourse welcomes more than 300,000 visitors from across the globe – a truly remarkable occasion. About ORDER OF THE DAY 9:00AM Gates to car and coach parks open 10:30AM Racecourse gates open 2:00PM Royal Procession 2:30PM First race 5:35PM Last race After racing entertainment Royal Enclosure and Queen Anne Enclosure Bandstand singing Village Enclosure (Thu-Sat) Live music Windsor Enclosure DJ (Tue-Wed) Live music (Thu-Sat) 9:00PM Car and coach parks close WiFi is free around the racecourse.
Log in to follow us on Twitter @Ascot, on Instagram @ascotracecourse, or find us on Facebook for tips, offers and competitions. Use #RoyalAscot for your tweets and photos, and be sure to download the Ascot app. NEED TO KNOW Make sure you get the most out of your visit by finding out the 'what, where and when' of the Royal Meeting ROYAL ASCOT | VISITOR INFORMATION Royal Ascot online WELCOME TO ROYAL ASCOT FROM HER MAJESTY'S REPRESENTATIVE Welcome to Royal Ascot.
A unique spectacle of sport, style and pageantry. It is the pinnacle of Flat Racing, drawing competitors, racegoers and attention from around the world. Once again, ITV are broadcasting all our 30 races live, and for the second year, there will be live coverage each day in America from NBC. Globally, viewers in some 175 nations will be watching this wonderful event. Every day at 2.00 p.m. the four-carriage Royal Procession will enter the racecourse from Windsor Great Park, making its way along the home straight in front of the grandstand, before arriving in the Parade Ring. In a really exciting year for the Royal Family, we very much look forward to welcoming members here, as we have done for over 200 years.
Her Majesty the Queen will present trophies for two races this week; Thursday's Gold Cup and Saturday's Diamond Jubilee Stakes. As a racehorse owner, the Queen has had 23 winners at Royal Ascot and it is always a huge thrill when Her Majesty's colours are in action.
This year's Royal Meeting provides a record £7.3m in prize money, an increase of 10% on 2017. Our eight championship Group 1 races are each worth a minimum of £500,000. We would not be able to do this without our Official Partners, QIPCO and Gigaset and our Official Timekeepers, Longines. May I take this opportunity to thank them, alongside all our Official Suppliers, for their continuing generous support. Last year we introduced several innovations to the Royal Ascot experience, headlined by the opening of The Village Enclosure on the inside of the racecourse, the first new enclosure in over 100 years.
Well-attended and enthusiastically received, The Village Enclosure returns for 2018, providing the same warm, lively atmosphere. We also launched the Ascot Shop last year, and now there is an additional outlet on the Royal Enclosure lawns. Offering a range of Ascot-branded products alongside those of our Official Licensees, the shop provides a great opportunity for souvenirs and elegant accessories.
Royal Ascot has always led on sartorial style and the shop's merchandise includes scarves, ties, waistcoats and hats. Regency England's Beau Brummell was largely responsible for the dress codes we still have today, but perhaps not many gentlemen now spend the five hours a day he took to dress, or follow his advice to polish their boots with champagne! As part of Ascot's programme of constantly improving, there are several new restaurants across the racecourse this year, and we are thrilled to have Scottish Chef of the Year, Adam Handling, with us, along with Michelin-starred Raymond Blanc, Phil Howard and Simon Rogan.
Horses have been racing across the turf at Ascot for more than 300 years and this week will certainly witness more heroic sport of the highest quality within beautiful surroundings. However you choose to enjoy your visit to the Royal Meeting, all the team here at Ascot Racecourse would like to offer you their warmest welcome. I hope you have a wonderful time with us. Johnny Weatherby Her Majesty's Representative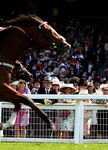 7 6 An increase to prize money across Ascot's 25 racedays (excluding the industry-owned QIPCO British Champions Day) was announced earlier this year.
This represents an increase of £1.2 million, 10% up on the 2017 figure of £12.2 million. Royal Ascot will be worth over £7 million for the first time at £7,305,000 (2017: £6,665,000, +10%) whilst the King George VI & Queen Elizabeth Stakes (Sponsored by QIPCO) in July is up £100,000 to £1,250,000, the most the race has ever been run for.
No race at Royal Ascot will be run for less than £90,000 (2017: £80,000) and Group One prize money now begins at £500,000 (2017: £400,000). Executive Contribution to prize money in 2018 is £7,100,000 (2017: £6,500,000, +9%). Nick Smith, Director of Racing at Ascot Racecourse, said: "Our total prize money this year is over £13 million for the first time, with Royal Ascot well over £7 million, which are important milestones. "Royal Ascot prize money has increased 62% since 2012 (£4.5 million), with the annual programme having increased 46% in that period (2012: £9.3 million). This has been important in terms of maintaining the international appeal of Royal Ascot and the King George and in terms of appropriately funding the rapid development of the racing programme in recent years, headlined by the inauguration of the Group One Commonwealth Cup in 2015 and the elevation of the Queen's Vase to Group Two last year, both with excellent results." Guy Henderson, Chief Executive at Ascot Racecourse, said: "Under our statutory racing trust, all of Ascot's returns are invested for the benefit of horsemen, our racegoers and off course followers, both in the UK and internationally.
In order to continue to attract the best horses to run at Ascot, and with the Royal Meeting a shop window for international investment in British racing, it is important that we offer as competitive prize money as we can, particularly at the high end. "It is therefore pleasing to be able to announce, through balanced progress, that Ascot is able to offer record prize money alongside our other investments and continuing to reduce our Grandstand debt on schedule." ORDER OF RUNNING CHANGES FOR ROYAL ASCOT Minor order of running changes have been made for 2018, following the EPC's confirmation of race planning changes in Britain related to Listed Handicaps.
Royal Ascot has staged two Listed Handicaps in recent years – The Wolferton and Sandringham. Following consultation through the BHA Flat Pattern Committee, the Wolferton now becomes a straight Listed race and the Sandringham becomes a regular handicap. The Wolferton as a non-handicap moves to Tuesday from Saturday, in order to maximise the distance between it and the Listed Gala Stakes at Sandown in its new form. The Windsor Castle Stakes moves to Saturday in reverse. The Sandringham Handicap moves from Wednesday to Friday. This race is now, effectively, a fillies' Britannia and will be run as race five on the card.
This brings into line the feature handicaps on each day being run as race five, arguably the most betting friendly position for such races. The Queen's Vase moves in reverse from Friday to Wednesday, when no Village (infield) Enclosure operates. This is considered to be a more suitable environment for the threeyear-olds, without a crowd where the stalls are positioned. These changes have also enabled the racecourse to generally better balance the straight / round programmes on each day, whilst not making fundamental changes to the programme: 2018 (Straight : Round): 3:3, 4:2, 2:4, 3:3 and 4:2.
2017 (Straight : Round): 4:2, 5:1, 2:4, 2:4, and 3:3. RESERVES AT ROYAL ASCOT Reserves will be declared at the 48-hour stage for all Royal Ascot eligible handicaps. Up to three reserves can replace nonrunners any time up to 9am the day before the race. Eligible races are the Royal Hunt Cup, the Britannia, the King George V, the Wokingham and the Duke of Edinburgh handicaps. RACING AT ROYAL ASCOT RECORD PRIZE MONEY OF £13.45 MILLION AT ASCOT IN 2018 "No race at Royal Ascot will be run for less than £90,000."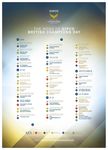 9 8 ROYAL ASCOT | 2017 REVIEW –22– ASCOT.CO.UK winner Highland Reel stayed on resolutely under a fine ride from Ryan Moore to beat DecoratedKnight,riddenbyAndreaAtzeni, in the Prince Of Wales's Stakes. Trainer Aidan O'Brien and the Coolmore team were just getting started. With the eyes of the fashion and racing worlds fixed firmly on day three, wins for both Coolmore and Godolphin in the shape of Sioux Nation (Norfolk) and Benbatl (Hampton Court) were just the appetiser. The iconic Gold Cup produced a thriller. To race over two-and-a-half miles and then have the first two separated by a few inches tells its own story, but Big Orange's brave front-running defeat of 2016 winner and favourite Order Of St George raised the roof and gave Doyle the second of two massive wins.
Moore finished the meeting as the top jockey for a seventh time in eight years and O'Brien as the top trainer, the pair gaining plenty of compensation for the Gold Cup near miss as Winter and Caravaggio provided a Commonwealth Cup and Coronation Stakes Group 1 treble.
September impressively took the Chesham Stakes for the duo to start the final day, yet after such an incredible week, perhaps the best was saved until last. Popular sprinter The Tin Man, powered TOP TO BOTTOM James Doyle riding Big Orange (right) led all the way to win The Gold Cup in 2017; Tom Queally riding The Tin Man took The Diamond Jubilee Stakes last year home in the Diamond Jubilee Stakes under Tom Queally to secure a notable Ascot Group 1 double. The roar from the 75,000-strong crowd was loud and heartfelt, and the celebrations lasted longafterthelastchorusof LandOfHopeAndGloryaroundthe Bandstand.
STRAP | FEATURE –21– ASCOT.CO.UK Sparkling performances, benchmark wins and a showpiece thriller – Royal Ascot 2017 hit the heights ONE FOR THE AGES IT NEVER FAILS to produce heartpounding, once-in-a-lifetime moments. In another meeting for the ages, Royal Ascot 2017 will live long in the memory of those who witnessed it. Amid the vibrant fashion kaleidoscope, Royal Blue was the predominant colour in the Winners' Enclosure on the first of a mesmerising five days, where almost £7 million in prize money was on offer. Godolphin's silks were carried to victory in three of the opening six races.
Ribchester may have meandered off a straight line, but the queues of bettors were true and long for a pay-out when the 11-10 favourite broke the track record in the opening Queen Anne Stakes, sparking a 124-1 treble for Sheikh Mohammed's operation. The sun-kissed ground produced another course record when Rajasinghe broke the six-furlong track record for two-year-olds in the Coventry Stakes, before American trainer Wesley Ward's flying filly Lady Aurelia ran out a dominant Royal Ascot winner for the second year running. She scorched home in a little over 57 seconds to land an ultra-strong renewal of the King's Stand Stakes by three lengths from the 2016 winner Profitable, supplementing her Queen Mary Stakes victory the previous year.
Ward was the first US-based trainer to achieve a winner at the iconic meeting in 2009 and Lady Aurelia's win under John Velasquez gave the Washington State handler an eighth Royal Ascot success. "Royal Ascot is what I live for – it's the focal point of my year," said Ward. "Lady Aurelia is a true champion. This is a Group 1 featuring the fastest sprinters in the world, and to duplicate last year – she's a once-in-a-lifetime horse." Ward later recorded a ninth success when Con Te Partiro won the Sandringham Stakes. ABOVE Royal Blue was the winning colour in three of the six opening races last year Historic and momentous performances continued unabated.
In an enthralling St James's Palace Stakes, the first two home in the 2,000 Guineas locked horns again and this time, the Richard Hannon-trained Barney Roy overcame his Newmarket conqueror as the odds-on Churchill, who had also won the Irish Guineas, could only finish fourth to James Doyle's mount. Godolphin capped a splendid afternoon when the Charlie Appleby-trained Sound And Silence pipped stablemate Roussel in the Windsor Castle Stakes.
A truly global meeting saw a Frenchtrained double on day two, with André Fabre's Le Brivido and Jean-Claude Rouget's Qemah taking the Jersey Stakes and Duke Of Cambridge Stakes respectively, but soon after it was Ireland dancing for joy. Former King George
11 10 ROYAL ASCOT 2018 ORDER OF RUNNING AND PRIZE MONEY TUESDAY 20TH JUNE 2017 TUESDAY 19TH JUNE 2018 The Queen Anne Stakes (Group 1) £600,000 The Queen Anne Stakes (Group 1) £600,000 The Coventry Stakes (Group 2) £150,000 The Coventry Stakes (Group 2) £150,000 The King's Stand Stakes (Group 1) £400,000 The King's Stand Stakes (Group 1) £500,000 The St James's Palace Stakes (Group 1) £400,000 The St James's Palace Stakes (Group 1) £500,000 The Ascot Stakes (Handicap) £80,000 The Ascot Stakes (Handicap) £90,000 The Windsor Castle Stakes (Listed) £80,000 The Wolferton Stakes (Listed) £100,000 WEDNESDAY 21ST JUNE 2017 WEDNESDAY 20TH JUNE 2018 The Jersey Stakes (Group 3) £90,000 The Queen Mary Stakes (Group 2) £110,000 The Queen Mary Stakes (Group 2) £110,000 The Queen's Vase (Group 2) £200,000 The Duke of Cambridge Stakes (Group 2) £175,000 The Duke of Cambridge Stakes (Group 2) £175,000 The Prince of Wales's Stakes (Group 1) £750,000 The Prince of Wales's Stakes (Group 1) £750,000 The Royal Hunt Cup (Heritage Handicap) £175,000 The Royal Hunt Cup (Heritage Handicap) £175,000 The Sandringham Stakes (Listed) (Handicap) £80,000 The Jersey Stakes (Group 3) £90,000 THURSDAY 22ND JUNE 2017 THURSDAY 21ST JUNE 2018 The Norfolk Stakes (Group 2) £100,000 The Norfolk Stakes (Group 2) £100,000 The Hampton Court Stakes (Group 3) £90,000 The Hampton Court Stakes (Group 3) £90,000 The Ribblesdale Stakes (Group 2) £200,000 The Ribblesdale Stakes (Group 2) £200,000 The Gold Cup (Group 1) £400,000 The Gold Cup (Group 1) £500,000 The Britannia Stakes (Heritage Handicap) £120,000 The Britannia Stakes (Heritage Handicap) £120,000 The King George V Stakes (Handicap) £90,000 The King George V Stakes (Handicap) £90,000 FRIDAY 23RD JUNE 2017 FRIDAY 22ND JUNE 2018 The Albany Stakes (Group 3) £80,000 The Albany Stakes (Group 3) £90,000 The King Edward VII Stakes (Group 2) £225,000 The King Edward VII Stakes (Group 2) £225,000 The Commonwealth Cup (Group 1) £400,000 The Commonwealth Cup (Group 1) £500,000 The Coronation Stakes (Group 1) £400,000 The Coronation Stakes (Group 1) £500,000 The Queen's Vase (Group 2) £150,000 The Sandringham Stakes (Handicap) £90,000 The Duke of Edinburgh Stakes (Handicap) £80,000 The Duke of Edinburgh Stakes (Handicap) £90,000 SATURDAY 24TH JUNE 2017 SATURDAY 23RD JUNE 2018 The Chesham Stakes (Listed) £80,000 The Chesham Stakes (Listed) £90,000 The Wolferton Rated Stakes (Listed Handicap) £80,000 The Hardwicke Stakes (Group 2) £225,000 The Hardwicke Stakes (Group 2) £225,000 The Windsor Castle Stakes (Listed) £90,000 The Diamond Jubilee Stakes (Group 1) £600,000 The Diamond Jubilee Stakes (Group 1) £600,000 The Wokingham Stakes (Heritage Handicap) £175,000 The Wokingham Stakes (Heritage Handicap) £175,000 The Queen Alexandra Stakes (Conditions) £80,000 The Queen Alexandra Stakes (Conditions) £90,000 TOTAL £6,665,000 TOTAL £7,305,000 Full race conditions can be found on pages 83 - 85.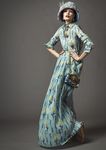 13 12 great Black Caviar in 2012 – and numerous horses have made it to the Winners' Enclosure from all around Europe. Hopes will be high in Australia of a further winner in 2018, with Redkirk Warrior (David and Ben Hayes and Tom Dabernig), who is entered in the King's Stand Stakes and Diamond Jubilee Stakes. Frankie Dettori has been booked for the seven-year-old, who has already won two Group 1 contests in 2018, following up his success in the five-furlong Black Caviar Lightning at Flemington in February by taking the Newmarket Handicap over a furlong further at the same venue on March 10th under top weight.
American sprinters Bucchero (Tim Glyshaw), and the aforementioned Lady Aurelia and Bound For Nowhere (both Wesley Ward), are also amongst the possibles for the King's Stand and Diamond Jubilee Stakes. Gidu (Todd Pletcher), a son of Frankel who runs in the famous colours of Zayat Stables, which were carried to US Triple Crown glory in 2015 by American Pharoah, leads America's bid for the Commonwealth Cup and he could be joined by Beckford (Brendan Walsh). Perhaps most excitingly of all is the Bill Mott trained Yoshida, who will represent WinStar Farm (and partners, including China Horse Club), whose Justify will be seeking Triple Crown glory just days before the former lines up in the Queen Anne Stakes.
On the back of his recent win in the Grade One Turf Classic on the Kentucky Derby undercard, Jose Ortiz has been booked to ride Yoshida. He will also ride Bucchero at Ascot. Having scorched the Ascot turf over the minimum distance of five furlongs in the Queen Mary as a two-year-old in 2016, if anything she was even more impressive dispatching her rivals in the all-aged King's Stand Stakes on this occasion. Lady Aurelia is owned by Stonestreet Farm and partners, with Barbara Banke at the helm. Wesley Ward also made history at the meeting when winning the Sandringham with Con Te Partiro, a first handicap winner for the USA at Royal Ascot and a ninth overall success for the trainer.
A record 14 runners from the USA took part over the week, appropriately enough with the meeting carried extensively by NBC for the first time. The Royal Meeting welcomed Todd Pletcher, Graham Motion, Mark Casse – returning after his ground-breaking win with Tepin in the 2016 Queen Anne – and, for the first time, Bill Mott. Also talking of firsts, Ascot saw a first runner from Argentina in the King George in July, with South American champion, Sixties Song, in the line-up in a race which was ultimately won by Enable, who of course went on to win the Arc too. Sixties Song joins a long list of recent champions from all over the world who, whilst ultimately unsuccessful, contributed to Ascot's reputation as the ultimate stage for equine flag bearers from far and wide.
Like A Shin Hikari (Japan), Able Friend (Hong Kong), Treve (France) and Animal Kingdom (USA), he was a star in his homeland who took up the challenge and added so much international lustre to racing at Ascot. Since the turn of the Millennium there have been 10 winners at Royal Ascot from America, two from Hong Kong, six from Australia – including Choisir twice and the Once again Royal Ascot was a cosmopolitan affair in 2017, with the headline act a second win at the Royal Meeting for the Wesley Ward-trained, Lady Aurelia. FOUR OVERSEAS COUNTRIES SET TO BE REPRESENTEDIN 2018 LADY AURELIA wins the 2017 King's Stand Stakes.
REDKIRK WARRIOR wins the 2017 Newmarket Handicap. Concept drawings of the new Garrard trophies. NEW TROPHIES This year, for the first time, all Group One winning owners will be given trophies to keep, alongside the already permanently awarded trophies; the Gold Cup, the Royal Hunt Cup and the Queen's Vase.
The traditional perpetual trophies which are an important piece of Ascot history, will continue to be presented. Every year, new ways to celebrate winners at Royal Ascot are considered, and this expands on the relatively new commemorative strawberry dishes presented to winning breeders. 2018 INTERNATIONAL ENTRIES AT 29TH MAY SCRATCHING STAGE
15 14 The overseas-trained runners and winners at Royal Ascot since 2000 98 19 10 ROYAL ASCOT'S RACE PROGRAMME MILESTONES SINCE 2000 Queen's Vase promoted to Group 2 from Listed. The distance has been reduced to one-mile-and-three-quarters from two miles.
Prince of Wales's Stakes promoted to Group 1 and becomes the fourth Group 1 race at Royal Ascot. Albany Stakes promoted to Group 3. King's Stand Stakes promoted to Group 1. Queen Anne Stakes promoted to Group 1; Ascot's proactive international strategy sees first returns with Choisir winning the Royal Ascot sprint double.
Hampton Court Stakes promoted to Group 3 at Royal Ascot. Norfolk Stakes promoted to Group 2. Coventry and Queen Mary Stakes promoted to Group 2; Windsor Forest Stakes (now Duke of Cambridge) inaugurated at Group 2 level. Royal Ascot extended to five days, Cork & Orrery Stakes promoted to Group 1 and renamed Golden (now Diamond) Jubilee Stakes. 2000 2002 2004 2006 2008 2017 2003 2005 2011 Group 1 Commonwealth Cup at Royal Ascot inaugurated. 2015 Prize money at Royal Ascot exceeds £7m for the first time. 2018 Key Number of Royal Ascot Group 1 races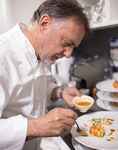 17 16 In its continuing international expansion of the Breeders' Cup Challenge series, the Breeders' Cup, in conjunction with Ascot Racecourse, announced that winners of this year's Prince of Wales's Stakes (G1), Queen Anne Stakes (G1) Norfolk Stakes (G2) and Diamond Jubilee Stakes (G1) at the Royal Ascot meeting, will be awarded automatic "Win and You're In" berths into the 2018 Breeders' Cup World Championships at Churchill Downs.
All four races will be televised live and streamed in the U.S. as a part of NBC Sports Group's live coverage of the Royal Ascot meeting.
The Breeders' Cup Challenge is an international series of more than 80 graded/group stakes races whose winners receive automatic starting positions and fees paid into a corresponding race of the Breeders' Cup World Championships, which will be run at Churchill Downs in Louisville, Kentucky on Friday, November 2 and Saturday, November 3. The Breeders' Cup Challenge races at the 2018 Royal Ascot meeting are as follows: The Queen Anne Stakes, June 19, for 4-year-olds and older at one mile on turf, will give the winner an automatic berth into the Breeders' Cup Mile (G1). Queen Anne Stakes winners Barathea (IRE) and Goldikova (IRE) also won the Breeders' Cup Mile.
The Prince of Wales's Stakes, June 20, for 4-year-olds and older at 1 mile, two furlongs on turf, will give the winner an automatic berth into the 1 1/2 mile Longines Breeders' Cup Turf (G1). Prince of Wales's Stakes winners Fantastic Light and Highland Reel (IRE) also won the Breeders' Cup Turf. The Norfolk Stakes, June 21, for 2-year-old males and fillies at five furlongs. The winner will receive a free berth into the new Breeders' Cup Juvenile Turf Sprint, which will be run at 5 ½ furlongs.
The Diamond Jubilee Stakes, June 23, for 4-year-olds and older at six furlongs on turf, awards the winner with an automatic berth into the Breeders' Cup Turf Sprint (G1), which will be run at 5 1/2 furlongs. These races join the 1 mile½and four furlongs King George VI and Queen Elizabeth Stakes (Sponsored by QIPCO) (G1), run July 28, and will award an automatic berth into the Breeders' Cup Turf, as the fifth "Win and You're In" races to be run at Ascot Racecourse this year. The King George has been a part of the international Breeders' Cup Challenge since 2011. "There is nothing quite like the excellence, tradition and prestige of the Royal Ascot meeting, and we are so proud and delighted that the Prince of Wales's Stakes, Queen Anne, Norfolk and the Diamond Jubilee will be a part of the 2018 Breeders' Cup Challenge series as we continue to encourage international participation for the World Championships," said Craig Fravel, Breeders' Cup President and CEO.
We thank our partners at Ascot for working with us in accomplishing this goal, and look forward to the outstanding coverage from the NBC Sports Group of these fixtures, and extensive coverage of the Royal Ascot races in June.
We're delighted to be participating in the Breeders' Cup 'Win & You're In' programme with races from Royal Ascot for the first time," said Nick Smith, Ascot Director of Racing and Communications. "These are pivotal race meetings in our respective jurisdictions and natural targets for the very best racehorses in the world. It's particularly pleasing to be involved from the start with the development of the new Breeders' Cup Juvenile Turf Sprint. It'll provide an excellent new opportunity for European juveniles.
"Recent years have seen numerous Ascot winners successful at the Breeders' Cup, and it was wonderful to see Tepin perform the feat in reverse in 2015/16, especially being our first year of the hugely important NBC arrangement." THE PRELIMINARY RACES The four preliminary races all took place at intervals in May and were recognised preparatory races for the season's feature staying races: i)
The Longines Sagaro Stakes: Ascot, Group 3, 2 miles, 4 year olds and up 2nd May 2018. Several winners of the Longines Sagaro Stakes have won the Gold Cup in the same season, the most recent being Estimate in 2013. WINNER: TORCEDOR ii)
The Boodles Diamond Ormonde Stakes: Chester, Group 3, 1 mile 5 furlongs, 4 year olds and up.
10th May 2018 The race is named after Ormonde, an unbeaten Triple Crown winner owned and bred by the Duke of Westminster at his Eaton Hall Stud in Cheshire. In recent years it has been won by leading stayers such as Brown Panther and Dartmouth.
WINNER: IDAHO iii)
The MansionBet Yorkshire Cup: York, Group 2, 1 mile 6 furlongs, 4 year olds and up.
18th May 2018 First run in 1927, it takes place during York's Dante Festival and its winners include legendary hoses such as Classic Cliché (Gold Cup at Royal Ascot winner), Kayf Tara (Dual Gold Cup at Royal Ascot winner) and Red Cadeaux (2nd 3 times in the Melbourne Cup). In 2017 it was won by the Queen's Dartmouth who was beaten by a nose in the Weatherbys Hamilton Lonsdale Cup in the same year.
WINNER: STRADIVARIUS iv)
The Matchbook Henry II Stakes: Sandown Park, Group 3, 2 miles, 4 year olds and up.
24th May 2018 First run in 1963 this race is an established trial for the Gold Cup at Royal Ascot and was won by Big Orange in 2017 on his way to victory in the Royal Ascot showpiece in June. WINNER: MAGIC CIRCLE THE MAIN EVENTS i)
Gold Cup at Royal Ascot: Ascot, Group 1, Two miles four furlongs, 4 year olds and up.
21st June 2018 England's most prestigious race for Stayers is the centrepiece of the Royal Meeting.
ii)
The Qatar Goodwood Cup: Goodwood, Group 1, Two miles, 3 year olds and up.
31st July 2018 First run in 1808, a year after the Gold Cup at Royal Ascot, it is a natural progression for the winner of that race. iii)
The Weatherbys Hamilton Lonsdale Cup: York, Group 2, Two miles, 3 year olds and up.
24th August 2018 Weatherbys Hamilton has sponsored the Lonsdale Cup since 2013 and it is run during the Welcome to Yorkshire Ebor Festival. THE RECORDS Although the records do not give us a previous winner of the Gold Cup at Royal Ascot, Goodwood Cup and Lonsdale Cup in the same season, they do show a number that have won both the Gold Cup and the Goodwood Cup and would presumably have been given the chance of winning the Lonsdale Cup if the bonus had been in existence. These include Le Moss (1979 & 1980), Ardross (1981), Gildoran (1984), Sadeem (1988), Double Trigger (1995) and Yeats (2006 & 2008).
In 1995 Double Trigger won two of the preliminary races - the Sagaro and Henry II Stakes and finished third in The Yorkshire Cup. Further Flight (1992) notched up the Goodwood Cup/ Lonsdale Cup double but pride of place goes to Persian Punch in 2001 who was only beaten a head by Royal Rebel in the Gold Cup at Royal Ascot before going on to win both the Goodwood Cup and the Lonsdale Cup. Royal Rebel, Kayf Tara and Big Orange have all won two out of three of the Gold Cup at Royal Ascot, Goodwood Cup and Lonsdale Cup treble but not in the same year. Winners of Prince of Wales's Stakes, Queen Anne Stakes, Norfolk Stakes and Diamond Jubilee Stakes to earn Automatic Berths into 2018 World Championships.
Ryan Moore and HIGHLAND REEL win the Prince of Wales's Stakes (June 21, 2017).
FOUR BREEDERS' CUP CHALLENGE RACES TO BE HELD AT ROYAL ASCOT IN 2018 THE WEATHERBYS HAMILTON STAYERS' MILLION The WH Stayers' Million is a prize of £1 million that will be awarded to the connections of a horse that having won one of four recognised prep races in May - Longines Sagaro Stakes (Ascot), Boodles Diamond Ormonde Stakes (Chester), Yorkshire Cup (York) or the Matchbook Henry II Stakes (Sandown Park) – then goes on to win the Gold Cup at Royal Ascot in June, the Qatar Goodwood Cup at the Qatar Goodwood Festival in July and the Weatherbys Hamilton Lonsdale Cup at York's Welcome to Yorkshire Ebor Festival in August.
The £1 million would be split as follows between the following connections: 70% to the owner, 7.50% to the trainer, 7.50% to the stable staff, 7.50% to the breeder and 7.50% to the jockey (split 1/3rd per race if there is a different jockey in the three principal races).
19 18 A new media company dedicated to telling the story of international thoroughbred horse racing launched last month. World Horse Racing will give fans exclusive access to the thrills, glamour and culture of one of the world's most enthralling sports. This new media brand is unique in being powered by four racing festivals – Ascot and Goodwood Racecourses in the UK, Breeders' Cup in the USA, and Australia's Victoria Racing Club. Launching across the major social networks, World Horse Racing's fresh approach to the sport aims to earn the respect of hardcore fans and attract sports enthusiasts who have yet to explore horse racing.
World Horse Racing will focus on racing's athletes and personalities – human and equine – along with the festivals that stage the greatest of sporting spectacles. The authority and access afforded by its global network of founding partners will allow World Horse Racing to bring fans closer to the sport's stars, and offer new treatments of international thoroughbred horse racing. World Horse Racing will also connect the sport's stars with its fans by providing a platform for the very best in user generated content.
Coverage will be free to access on Facebook, Twitter, Instagram and YouTube, along with an existing network of over a million who follow founding partner pages.
We already know horse racing is one of the most popular sports in the world," said Ascot's Chief Commercial Officer, Juliet Slot, "but we felt there was real potential to tell our stories to a much wider audience. World Horse Racing gives us the perfect platform to reach a new generation of fans and give a compelling and engaging story. All four of us have so many fascinating tales to tell and it's these 'Wow, I never knew that' pieces of content that we're looking to celebrate." Breeders' Cup CMO Bryan Pettigrew said: "Breeders' Cup continues to forge relationships and collaborate with international racing leaders to move the Thoroughbred industry forward.
WHR is a prime example of the whole being greater than the sum of its parts. We anticipate a great partnership with Ascot, Flemington and Goodwood in promoting our sport on a global platform." "Horse Racing has always had the most incredible stories that sit behind the sport," said Goodwood's MD, Adam Waterworth, "and World Horse Racing will tell those stories to a new and wider audience. In recent years the sport has become increasingly global, and so it seems the perfect time for a collection of the world's most important festivals to launch a new platform that will enrich the existing fans experience through some real behind the scenes and previously unseen content, as well as introduce racing to a new audience by focusing on the horses, the people, and the sport." Neil Wilson, CEO of The Victoria Racing Club, said: "We're excited to join with Goodwood, Ascot and Breeders' Cup to showcase the best of horseracing around the world.
This is an opportunity to broaden our reach and engage with racing fans globally by highlighting our spectacular race days including the four days of the world-renowned Melbourne Cup Carnival, our events, our equine and human athletes and the people behind it all, to new and existing audiences. World Horse Racing is a must-follow destination for fans seeking original and exclusive stories on and off the track." World Horse Racing's social media will be produced and managed by Engage Digital Partners, which has a team of 80 staff in UK and India with on-ground presence in the Middle East, USA, Argentina and Australia.
Iconic global racing festivals join forces to create a major new online platform for racing fans. WORLD HORSE RACING LAUNCHES THE ULTIMATE DIGITAL RACING FAN EXPERIENCE Unveiled last month was the new, on course customer facing brand identity for AscotBet - Bet With Ascot. Bet With Ascot will be run in partnership with Totepool, who will continue to interface with betting shops (Tote Direct) and bookmakers' websites and streaming services for the joint venture.
Bet With Ascot will first be available to on course customers on Friday, 13th July. AscotBet will remain the trading name of the company (Ascot Racecourse Betting & Gaming Ltd) and be the interface for overseas contracts. Also announced today are the bets and logos Bet With Ascot will initially offer, including the new "Survivor" bet which is being launched at this year's Royal Meeting. The Survivor bet is a knockout bet, where customers try and pick the winner for each race to be the last man standing. In the case of more than one winner, a dividend would be declared based on the number of winners.
Alastair Warwick, Chief Operating Officer at Ascot and Managing Director of AscotBet, looked forward to the July launch: "This is a significant step towards the exciting date of 13th July. We are very proud of what we hope will be seen as a welcoming, clear, customer friendly overarching on course message - Bet With Ascot.
Our core bet types, logos, and the marketing messages behind them follow the same principles. Specifically, for clarity, where possible we have aligned with BritBet - the First Two and First Three, for example. "The Survivor bet is a new bet which Totepool are unveiling today and will run at Royal Ascot. Later in the year, we will introduce other initiatives tailored to specific race meetings and audiences, the most obvious opportunities being at the Dubai Duty Free Shergar Cup team event. "In time, we intend to contribute returns from our pool betting arm into our wider CSR programme, to develop in due course into the Ascot Foundation.
I'd like to thank our colleagues at Totepool for their input and expertise, and we look forward to continuing our flourishing relationship into the launch phase." Phil Siers, Managing Director at Totepool, added: "We are delighted to be launching the Bet With Ascot brand with Ascot. The scope for our partnership venture on course and through our international network is considerable and provides exciting opportunities." CUSTOMERS INVITED TO "BET WITH ASCOT" THE FIRM FAVOURITES WIN YOU'VE GOT IT IN ONE, THE RAW EXCITEMENT OF BACKING THE WINNER EACH WAY A WIN BET AND PLACE BET ALL NEATLY WRAPPED INTO ONE - FOR WHEN YOU NEED TO CONSIDER ALL POTENTIAL OUTCOMES SOMETHING A BIT DIFFERENT FIRST TWO PICK THE FIRST TWO HORSES IN THE RIGHT ORDER - FOR WHEN YOU'VE GOT A FEELING SOMETHING SPECIAL IS ABOUT TO HAPPEN JACKPOT PICK THE FIRST HORSE PAST THE POST IN THE SIX JACKPOT RACES TO WIN BIG AND MAKE A GOOD DAY TRULY UNFORGETTABLE SOMETHING A BIT DIFFERENT FIRST THREE FEELING LUCKY? PICK THE FIRST THREE HORSES IN THE RIGHT ORDER.
EASY AS 1, 2, 3 POT LUCK FANCY HAVING A FLUTTER BUT CAN'T DECIDE WHICH HORSES TO PICK?
A STAKE IN EVERY RACE PLACEPOT PICK A PLACED HORSE IN ALL OF THE FIRST SIX RACES AND FEEL LIKE A LEGEND IF YOU WIN SURVIVOR IT'S KNOCKOUT RACING. TRY AND PICK THE WINNER FOR EACH RACE AND SEE IF YOU CAN BE THE LAST MAN STANDING
21 20 2018 GOFFS LONDON SALE GIVEN A NEW LOOK AT THE SAME ADDRESS This yearwillmarkthefifthanniversaryof the sale and will see a change of venue for the 2018 renewal, albeit at the same address, on the greenfield Perks Field site in Kensington Palace Gardens while renovations take place at the Orangery. Henry Beeby, Group Chief Executive of Goffs said: "We have been thrilled with how the sale has developed and grown since 2014 with numerous success stories to come out of it, but we are always looking to improve and refine it each year.
As we prepare for the fifth sale, the new site will allow us to create something bespoke and as a shop window on the eve of the most global race meeting in the world, we want to provide a spectacular experience for those who attend whether they are a new or existing buyer.
Our vision has always been to attract new investment into the sport and to be able to purchase a thoroughbred on the eve of Royal Ascot and see it run the same week in your name and in your own colours is something quite unique and very attractive. We are indebted to the BHA for their ongoing assistance in this connection. Now that the Flat season is in full swing, we are actively following possible entries and will shortly announce some exciting potential sale toppers. Once again, we would like to thank our titlesponsorQIPCOfortheircontinuous commitment to the sale along with our partners, Selfridges, Chateau Leoube, Select Mobile, and JetSmarter.
Guests can continue to expect an experience like no other." David Redvers on behalf of QIPCO and Sheikh Fahad Al Thani added: "As we always believed it would, the Goffs London Sale has established itself as a key event in the season and the perfect way to start Royal Ascot week. It is bringing new investors into the sport by providing them with the opportunity to own a Royal Ascot runner. As title sponsors, we are delighted with how the sale has developed and we very much look forward to this year's renewal." Frankel fever lit up the inaugural London Sale in 2014 as a mare in foal to Frankel with a foal by him at foot sold for £1,150,000.
The same sale saw a European top price of £1.3 million for Cappella Sansevero who finished a close second in the Coventry Stakes the following day. The 2016 renewal was topped by Irish 1000 Guineas winner Jet Setting who also sold for a European high of £1.3 million, while last year the Classic placed Lockheed topped the sale when bought for £900,000 to go to Hong Kong, again the highest price of the year in Europe.
The Goffs London Sale has sold the highest priced horses in training and recorded the highest HIT average in the UK in each of the past four years. Graduates of the sale include Australian Group 1 winner Pornichet, Classic winner Harbour Law and Saudi Arabian Group 1 winner Smoking Sun as well as Stakes winners such as Realtra, Jet Setting, Madam Dancealot and Mirage. The 2018 Goffs London Sale in association with QIPCO will once again take place on the eve of Royal Ascot, Monday, 18 June 2018. The sale like no other, proffers buyers from around globe the rare and unique opportunity to buy into top quality breeding stock and horses-in-training, many of whom hold entries at the Royal Meeting, therefore allowing purchasers to buy a Royal Ascot runner and see it run under their own name and in their own colours.
23 22 ROYAL ASCOT | THE BELL FAMILY –48– ASCOT.CO.UK THE BELL ÉPOQUE Big Orange's Gold Cup victory brought joyous scenes from the Bell family, and their love affair with racing grows ever stronger Words by Tony Stafford Photography by Simon Finlay ROYAL ASCOT | THE BELL FAMILY –49– ASCOT.CO.UK T he bells; the bells. I'm sure the doom-laden phrase taken from the classic 1939 film The Hunchback of Notre Dame stays with anyone who hears it. It certainly resonates for me. When Gold Cup Day at the 2017 Royal Ascot meeting is remembered far into the future, the Bells or even 'the Bells, the Bells' will always strike a chord thanks to Big Orange's epic win.
A TALE OF TWO BROTHERS Two brothers, sons of an itinerant Master of Foxhounds, who were born within just over a year of each other almost 60 years ago, have had disparate lives. Uncannily, though, their separate paths have had many similarities,culminatingintheircoalescence on the manicured Berkshire lawns on that memorable Thursday last June. Rupert, the elder sibling, and brother Michael both loved horse racing, but a childhood fall put Rupert off riding horses, leaving Michael to pursue the riding and, eventually, his successful training career. The lads went into the Army, but Rupert, after initial forays into acting, had ambitions to become a broadcaster.
The trouble with my ever trying to go on the stage," he said, "is I couldn't sing, couldn't dance and possibly most importantly, couldn't act!" There is always a crucial moment in a family'sfortunesanditisrarelyapredictable happening. Capt. Bell senior, some years later,hadthegoodluckandprobablyforesight to acquire a filly, Pass The Peace, who went into training with Paul Cole in Berkshire. At the time Cole was one of the up-and-coming training tyros, soon to win the Derby with Generous (1991) and, more than a decade later, the Gold Cup with Mr Dinos (2003). Pass The Peace had been accompanied to the yard by Michael Bell, Cole's assistant, who, once he left the Army, always wanted to ride and be in racing.
No doubt Pass The Peace's career was helped along with a fair degree of filial care and attention, with the result that Cole developed the filly to win the1988Group1CheveleyParkStakes–one of four victories from five starts at age two. At the end of that season, Michael was sufficiently emboldened to go it alone and took over the rental of Fitzroy House stables in the centre of Newmarket. He sent out his father's star filly immediately to win Newbury's Fred Darling Stakes, a victory that put her in the forefront of the 1989 Classic picture.
Sadly, she was only fifth to joint secondfavourite Musical Bliss in the 1,000 Guineas. Indeed, the Fred Darling was the last of her winning days. She does, though, have an indelible part in the family's story as Rupert recalled: "With the money Sheikh Mohammed gave father for her, he was able to buy the stables and Mike's been there ever since." So now, in his 30th season as a trainer, situated almost slap bang in the middle of Newmarket High Street, Michael has one single distinction. He is the only active English-born trainer to have won all three of the Derby, the Oaks and the Gold Cup. Sir Michael Stoute is the nearest nonqualifier, born and raised in Barbados, while both Aidan O'Brien and Saeed bin Suroor, the other still-training pair with the distinction, are obviously from overseas.
Maybe it was completing that rare achievement which prompted the hysteria on the day. Michael, for the most part, kept it sensible, as befits one of Her Majesty's principal trainers – it wouldn't do, would it, to go mad in such company? But there were no such restraints on Rupert, covering the meeting for Royal Ascot TV as he has every day for 20 years, bar that of his father's funeral, and the year when it transferred to York for Ascot's rebuilding. Rupert Bell has an icon-like status in his main weekday job on TalkSport, LEFT The Bells (l-r: Rupert, Oli and Michael) at the Fitzroy House stables in Newmarket
25 24 ROYAL ASCOT | THE BELL FAMILY –51– ASCOT.CO.UK providing wise words and commentaries on golf, Wimbledon tennis and racing, where his encounters with people such as Alan Brazil and Mick Quinn are always entertaining. He wasbroadcastingthe station'sGoldCupcommentary live when Big Orange struck for home,butominously,the apparentlyinvinciblefavourite Order Of St George was in hot pursuit.Astheyturnedthe corner,foranyoneinthecrowdnotpreviously concentratingonthe race amid all the extraneous clamour of theday,theAscotbell, prophetically,rangout.
All the way up the straight, James Doyle on the giant, strikingly handsome Big Orange kept discovering hitherto hidden resources within his partner.
Order Of St George and his jockey Ryan Moore would surely catch him before the finish, the experts felt, but Big Orange held on gallantly, thrillingly, by a short-head. "Imadeacompletefoolofmyself,"Rupert recalled, "screaming him home with little regard for impartiality [no Peter O'Sullevan, he], the word 'unbelievable' playing a major part. So much so, I earned the first award of my 40 years as a broadcaster for the 'most biased commentary of the year'." A second more cherished and serious accolade followed in December: Journalist of the Year from the British Equestrian Federation, which capped his many years' fine work in the wider horse world.
Rupert participated in the early success, with a share in the smart filly Fair Titania in Michael's first season, but only now has he felt ready to go again, this time with a share in the 2018 two-year-old Heatherdown, of which, in true ownership mode, he said: "He shows promise." TALENT ON TELEVISION The two branches of Bells have kept pace in manyways,notleastintermsoffamily.Each has had two marriages, with three children from their first and one from the second. Rupert'sson,Oli,isnow30andoneofthe mostrecognisablefacesonBritishtelevision. He started as a very young trainee producer with Racing UK, quickly moving in front of the cameras as a main presenter for the channel.
A two-year stint in Australia followed before the call to return in a bigger role at the mother ship.
Luck comes into most abrupt career enhancements and it was Oli's good fortune that when ITV took over the coverage of mainstream horse racing coverage from Channel 4, they wanted to invigorate their team. Oli Bell, along with fellow Australia-oriented Francesca Cumani, fitted the more glamorous prototype needed for the new stable. With his tall, athletic good looks, ready smile and ease of delivery, Oli was a natural from the start. If there is a danger lurking behind such comets in the unforgiving world of television, his innate fluency of delivery could possibly lead to complacency, you might think.
But so far, so good. Oli's story is one of independence from his father and his parallel family for much of his early years. If Rupert was unable to act, his son clearly showed some promise and, indeed, as he said: "I won an acting scholarship to Oundle. Then again, mum was an acting coach." Playing sports and backing horses were his main interests at school, but somewhere the uncanny, off-track parental influence led to a similar career path to his father's. So there they were at Ascot, Rupert in his dual role as Royal Ascot TV presenter as well as commentator on TalkSport, and Oli, one of the team presenting ITV Racing in its first year's coverage of the Royal Meeting.
As Rupert's decibels soared to greet the Gredley colours on their way to glory, Oli's bodilymechanicswenthaywireashecareered wildly on the course in full view of the cameras as the last of the horses went by the post. "That was embarrassing for me, too. Good job he'd won and not been caught!" Some might have struggled to 'career' at all on the Ascot track, but Oli, a man of many parts, helped subsidise his time in Australia by being paid to play football. He was going over the Sydney Harbour Bridge one day and thought he'd like to find a local team. He discovered North Sydney FC, one league below top pro status, and expected to make one of the lowest of the 11 teams they regularly fielded.
When I went to training for the first time, I ran around a bit and was soon elevated a few levels. By the end of the first month, I was up near the seconds "AIDAN O'BRIEN, M.V. MAGNIER AND J.P. MAGNIER ALL CAME UP TO OFFER CONGRATULATIONS ... THEY HAVE REAL CLASS" Michael Bell receives The Gold Cup from The Queen following Big Orange's win in 2017 ROYAL ASCOT | THE BELL FAMILY –52– ASCOT.CO.UK and eventually managed to score five and then seven goals in the two seasons when I got my chance as a second-string striker in the first 11. The money, while not great, was helpful and the experience showed me I wasn't too bad an athlete, either." Any unsuspecting media types without a playing background should steer clear if invited to play in any charity football match against Oli as, by all accounts, he's a tough competitor.
He did appreciate, though, the sportsmanship of the beaten Coolmore team. "Aidan O'Brien, M.V. and J.P. Magnier all came up to offer congratulations. That made the result even more special and showed they have real class." THE BELLS CONTINUE For his part, Michael has always been philosophical about his career, but usually remained optimistic. Now, according to Rupert: "He's as happy as he has ever been" and "with his eye firmly back on the ball". Witharound95horsesinhisconveniently situated yard, with easy access behind to the gallops, and a two-minute walk from the front door to the post office and Newmarket High Street, no wonder he is content.
Clare, Michael's wife, and their three-anda-half year old daughter Emily, who loves to go out to see the horses, have also enjoyed the revival. Michael's first marriage's break-up came much later than his brother's, but it naturally affected the day-to-day training. Motivator's Derby and Sariska's Oaks had come and gone before the fracture. Now, after three decades with a licence, Michael is enjoying a revived outlook on racing and training and is especially delighted that one of the children from his first marriage has become an important cog in the operation. Nick Bell, 21 – "he's always been Nick Bell, never Nick," says his father – was the archetypal trainer's son, even in his much younger days.
He knew the form book from back to front and which end of a horse to put his money on. It must have helped that he always had his father's encouragement and support, which sometimes even extended to some initial 'tapping-up' of prospective owners before dad came in for the kill. Latterly, Nick has been successful at picking out future winners from sales cataloguesinhisownright,therebydeveloping useful personal clients. His star is set as the future incumbent of Fitzroy House. Nick is now assistant trainer, and his newly stretched-out, willowy look reflects how much physical effort he puts into the role, often riding at the head of the string out onto the gallops.
Like all the Bells, he's in it for the long haul. As with the other three, success for him is easy to predict. Nick's experience of the memorable day was perhaps the most prosaic of the four. While Michael went off to the trophy presentation and a handshake from Her Majesty, the assistant had to shrug off the euphoria of the moment to saddle Ronald R, their Bill Gredley-owned runner in the following Britannia Handicap. Ronald R almost did his part, too, failing by only half a length after a strong late run to complete a 101-1 double for the team.
It would perhaps be over optimistic to expect another day like the crowning of Big Orange, but even if there is not, you can be sure none of the quartet will ever forget where he was just before 4.30pm on Thursday 22 June 2017. ABOVE LEFT TO RIGHT The Bell quartet: Michael, Rupert, Nick and Oli