National Overview 2016
If your browser does not support JavaScript, please read the page content below: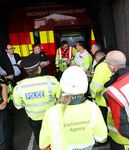 Foreword by the Emergency Services Collaboration Working Group ___ 4
Headlines ___ 5
First response and co-responding ___ 6
First Response – Cardiac Arrest ___ 7
Emergency First Response ___ 9
Community Safety Responders (Pilot ___ 10
Telecare Response Service ___ 11
Co-responding ___ 12
Demand Management and Rationalisation ___ 14
Forced Entry and Missing People ___ 15
Revised Policy on Sudden Deaths ___ 16
Clinical support desk – Triaging calls ___ 17
Joint Response Unit (JRU ___ 19
PCSOs employed as RDS Firefighters (Pilot ___ 20
Rural Intervention Vehicles ___ 21
Shared Estates and Assets ___ 22
Shared HQ ___ 23
Joint Vehicle Workshop ___ 24
Shared Training Centre ___ 26
Tri-Service Hub ___ 28
Joint Facilities ___ 29
Dynamic Activation Posts (DAPs ___ 33
FUTURE: Fleet Procurement ___ 33
Joint Control Rooms ___ 34
Strategic Alliances and Partnerships ___ 38
Information Sharing ___ 48
Community Safety – Operation Insight ___ 49
Information Sharing Protocol and Operational Learning ___ 50
Embedded Fire Officer into the North West Counter Terrorism Unit and Civil Contingencies Resilience Unit ___ 52
Wider Collaboration ___ 54
Community Engagement ___ 55
Housing ___ 60
Local Resilience Forums ___ 65
NPCC/CFOA National Overview of Police and Fire Collaboration ___ 68
Consensus Statement on Improving Health and Wellbeing ___ 70
CFOA/AACE Consensus Statement ___ 72
AACE/NPCC Managing Demand Best Practice Guide ___ 74
Service Information ___ 76
Service index ___ 86
Contents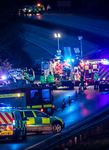 4 Emergency Services Collaboration Working Group – National Overview About the Emergency Services Collaboration Working Group The Emergency Services Collaboration Working Group was formed in September 2014 and helps provide strategic leadership and coordination to help drive and improve emergency service collaboration across England and Wales. The working group comprises of senior leaders from the Association of Ambulance Chief Executives (AACE), The National Police Chiefs' Council (NPCC), Association of Police and Crime Commissioners (APCC), College of Policing, Chief Fire Officers Association (CFOA), the Local Government Association (LGA) and the Maritime and Coastguard Agency (MCA).
In support of a desire at both a national and local level to support emergency service collaboration, and in response to a request from central government to outline a number of collaborative projects suitable for upscaling on either a regional or national level; the Emergency Services Collaboration Working Group (ESCWG) have been working with services and associations to refresh the 2014 National Overview with examples of collaborative projects, plans and initiatives from across England and Wales. The examples provided within this document are warmly welcomed and provide a real insight into the sheer scale of progress over the course of the last two years.
The refreshed overview is designed to provide services and associations with a variety of examples of significant collaborative projects from across the country, which are designed to help deliver the efficient and effective emergency services everyone would like to see. The review is designed to be as accessible as possible and to be used in accordance with local needs and priorities. The ESCWG would like to express its thanks to the significant number and variety of organisations who have provided examples of collaborative practice, and looks forward to being able to use the information to help drive the collaboration agenda forward; both across the emergency services themselves and the wider public sector.
LEADBEYOND Foreword by the Emergency Services Working Group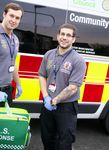 5 Headlines 29% reduction in burglaries Essex – page 49 5 minute average response time London – page 19 Increased chance of survival in the event of a cardiac arrest from 9% to 58.6% First response – page 7 Police estates budget reduced by up to £1.490m Hampshire – page 24 138 hours of Police time saved in 5 months Lancashire – page 16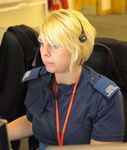 In this section First Response – Cardiac Arrest Emergency First Response Community Safety Responders (Pilot) Telecare Response Service Co-responding First Response and Co-responding The following projects have resulted in faster response times and enhanced interoperability between the services.
Taxpayers will see greater efficiency from their services as a result of the collaborative co-ordinated responses. Enhanced communication and understanding of other services is improving the effectiveness of the services across the board. 6 Emergency Services Collaboration Working Group – National Overview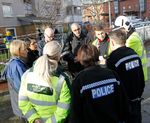 7 First Response – Cardiac Arrest
London
Merseyside (Pilot)
Greater Manchester
Wales (Mid and West)
Essex
Hertfordshire Background In the UK approximately 30,000 people sustain cardiac arrests outside of hospital and are treated by emergency medical services (EMS) each year. Electrical defibrillation is well established as the only effective therapy for cardiac arrest caused by ventricular defibrillation (VF) or pulseless ventricular tachycardia (VT). In the event of suspected cardiac arrests (SCAs), police and fire and rescue personnel are equipped to respond with automated external defibrillators (AEDs), providing prompter response times and increasing patients' chances of survival and subsequent quality of life. Implementation London (November 2015) MPS and LAS
In addition to equipping police cars in each of the boroughs with AEDs, AEDs will also be placed in the public access areas of the police station in each borough, enabling them to respond to SCAs within a 100m radius of the station.
After a successful pilot in three London boroughs, the co-responding scheme between the Metropolitan Police Service and London Ambulance Service (LAS) is being rolled out across all London boroughs.
LAS have also been working with the City of London Police for over 10 years, automatically alerting them to any SCA calls. Police cars and bikes are fitted with AEDs as well as having AEDs installed within their three stations.
Three fire stations in the London Borough of Greenwich are the first in London to install defibrillators on the outside of their buildings, these have been installed as part of the London Ambulance Service 'Shockingly Easy' campaign to install more defibrillators across London.
Merseyside (Pilot) (February 2016) Merseyside Police and NWAS Police have AEDs in a number of vehicles and have received training from NWAS which enables them to respond to any spontaneous incidents. Consideration is being given to the police participating in a pilot with MFRS and NWAS which involves formal deployment as part of the Emergency Services Medical Response scheme. Greater Manchester GMP, GMFRS and NWAS All GMFRS firefighters across the entire Service now respond to cardiac arrests in support of the North West Ambulance Service (NWAS) and mobilise to 20% of all cardiac arrests in Greater Manchester.
Public Access Defibrillators (PADs) will be provided in all GMFRS fire stations, for use by employees, visitors and members of the community. Elsewhere, the Service will increase the number and availability of PADs across the region and map these life-saving kits so that 999 call handlers can provide callers with the location of their nearest available defibrillator. GMFRS will also increase the number of 'instructors and educators' who can teach CPR and the safe use of PADs to GM communities. All GMP traffic units, together with all armed response vehicles, have also been issued with an AED, with all officers involved having been trained in their use by NWAS (these, however, are not dispatched by NWAS).
This initiative will also potentially also be introduced on motorcycle response units within the foreseeable future.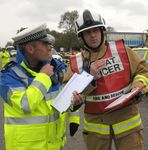 Wales (Mid and West) (December 2015) MWWFRS and WAST MWWFRS entered into discussions with the Welsh Ambulance Trust (WAST) and established a roll out programme with locations prioritised through consultation with WAST. Essex ECFRS and EEAS Essex County Fire and Rescue Service (ECFRS) and the East of England Ambulance Service (EEAS) NHS Trust successfully piloted a first responder scheme at Newport Fire Station and the scheme has now been running at Newport Fire Station since its inception in 2012. EEAS has extended its collaboration with Fire and Rescue Services across the East of England Region for co-responding to Cardiac Arrest calls.
There are now 5 counties and 25 FRS stations involved, Bedfordshire, Hertfordshire, Essex, Cambridgeshire and Norfolk and plans for further development are being considered.
EEAS provides equipment including defibrillators, provides training for the fire officers involved and has a dedicated Blue Light Collaboration Lead who support these schemes. The EEAS maintains contact with the stations involved through the Collaboration Lead or training officers. Hertfordshire Hertforshire Fire and Rescue Service and the East of England Ambulance Service NHS Trust (EEAS) Hertfordshire Fire and Rescue Service and the East of England Ambulance Service have embarked on a co-responding trial which sees fire appliances from Watford and Stevenage responding to cardiac arrest incidents alongside ambulance colleagues.
The trial forms part of an Eastern region collaboration looking at how fire and rescue service assets can be deployed to assist the ambulance service in saving lives and improving medical outcomes.
Benefits Increased chance of survival In London the proportion of patients who experienced cardiac arrest who had a pulse on arrival at hospital (known as return of spontaneous circulation – ROSC) was around 31%. For the Utstein comparator group (an international benchmark for a sub set of all cardiac arrest patients) there was a ROSC rate of 55.%. Overall survival to hospital discharge rates were 9.0% for all patients where resuscitation was attempted and 31.5% for those meeting the Utstein inclusion criteria. When early defibrillation was used 76.7% of patients were reported to have sustained ROSC to hospital and the overall survival to discharge rate was 58.6%.
This high survival rate demonstrates the importance of early defibrillation. In London considerably more patients received bystander cardiopulmonary resuscitation (CPR) than ever before with 63.1% of patients receiving CPR prior to LAS arrival. In Mid and West Wales, the remote and isolated nature of the communities means that whilst FRS resources are usually very quickly on the scene, there can be a considerable time delay before ambulance personnel are in attendance. This scheme helps to ensure that treatment can be delivered in the shortest possible time. In Essex, the first responder scheme was a success with up to 100 medical emergencies attended to a year by Newport first responders.
8 Emergency Services Collaboration Working Group – National Overview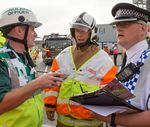 9 Future London LAS are currently piloting a co-responding trial with the London Fire Brigade as part of a national pilot in four London boroughs (Merton, Wandsworth, Newham and Lambeth). LFB Co responding pilot data is encouraging, LFB have attended over 900 calls across 4 London boroughs with 24 successful ROSC (Return of Spontaneous Circulation). The results will be evaluated before further implementation. Essex Essex County Fire and Rescue Service (ECFRS) is now working more collaboratively with the EEAS and the two services have discussed the benefits of the FRS responding as First/Co-responders to medical incidents across the region. Two full-time stations (Colchester and Basildon) and one on call station (Frinton-onsea) started a six-month co-responder trial in April 2016, which is due to finish in September 2016. The pilot will then be evaluated before any decisions are made to roll out the scheme across the ECFRS. Emergency First Response
Humberside
South Yorkshire Background The Emergency First Response (EFR) scheme was set up to improve clinical outcomes and cardiac arrest survival rates with a focus on servicing rural communities. The scheme involves utilising on-call fire-fighters to provide an EFR in collaboration with the ambulance service.
Rural areas pose significant challenges to the ambulance service when meeting the national eight minute response target, 75% of the time. The presence of on call fire stations in many of these areas means the FRS in an obvious emergency service partner for the ambulance service to collaborate with to improve response arrangements to time critical emergencies in local communities. Implementation Humberside FRS, YAS, EMAS After an initial trial, the EFR scheme has now been extended to a total of 17 fire stations across the Humberside Fire and Rescue Service (HFRS) area with more planned. South Yorkshire SYP, SYFR, YAS The MoU between Yorkshire Ambulance Service and the four fire and rescue services in the Yorkshire and Humber region outlines the incidents in which EFR will provide non invasive treatment.
Such incidents include: Cardiac arrest, respiratory arrest, central chest pain and collapse.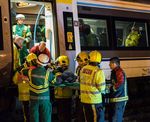 10 Emergency Services Collaboration Working Group – National Overview Benefits Faster response times
In Humberside, EFR performance in meeting the eight minute standard in 75% of incidents has been good to date and during some periods has been as high as 83%.
HFRS attended almost 4000 EFR incidents in the past year and this figure is predicted to increase further as the capability is expanded.
In South Yorkshire, EFRs were mobilised to 125 incidents between 1 November 2015 and 1 February 2016.
Enabling future collaboration As a result of the improved cross service awareness of managers in both services additional opportunities for further collaboration are now also being explored. Future From a regional perspective, on-call stations in North Yorkshire, West Yorkshire and South Yorkshire are adopting the same design and operating principles. A Yorkshire regional working group has also been established, which includes YAS, to ensure consistency and the maintenance of the scheme within the region. Community Safety Responders (Pilot)
County Durham and Darlington (May 2015 – March 2017) Background Community Safety Responders (CSRs) are intended to improve the delivery of blue light services in and around the rural town of Stanhope. They will deliver community prevention and protection models and flexible emergency response arrangements during this pilot scheme.
CSRs will perform the joint roles of Police Community Support Officer (PCSO), Retained on-call Fire-fighter and an Emergency Medical Responder (EMR) trained to attend ambulance service Red 1 and 2 category calls from their base within the local fire and police stations in Stanhope. The CSRs will undertake community safety initiatives incorporating elements from all three blue light services, which will deliver efficiency savings across the blue light services through the use of joint resources. Implementation The CSR roles were advertised internally within the police and FRS and two successful candidates were appointed in November 2015.
Both candidates began their operational roles in February 2016.
Evaluation Durham Constabulary will assume responsibility for evaluating the success of the project but will collect data from all three services on input/ output/outcome measures and costs.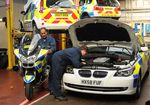 11 Benefits (Anticipated) Improving the safety of communities in the Stanhope area
Increased the assurance and confidence within communities in the blue light services through the provision of highly visible and approachable CSRs. Advancement of joint blue light service strategic objectives
Strategic intent to explore possibilities for co-working across blue light services.
Combined training opportunities leading to a shared ethos, reduced bureaucracy and improved situational awareness.
Increased sharing of intelligence between services to improve the quality of service delivered to local communities.
Provide an enhanced collaborative contribution to the Safer Durham Partnership. Telecare Response Service
Gloucestershire (June 2015) Background Telecare equipment supports people to live safely and independently at home. Using special sensors Telecare can detect potential emergencies at home, for instance: Falls, wandering, medication mismanagement, fire, flooding, carbon monoxide and gas leaks. Following a short pilot in North Cotswold between July and September 2015, Gloucestershire FRS became the first responders to all Telecare calls across the country using retained fire fighters. Benefits Enabling vulnerable individuals to remain at home
The initial pilot in North Cotswold between mid-June to mid-Sept enabled 28 people to return home or remain in their own homes. The alternative for these people would have been either a short or long term placement in a care home.
The pilot provided a significant social return on investment with care home placements, ambulance conveyances, emergency admissions and hospital stays, and police and fire and rescue service call outs being avoided.
A conservative assumption for savings of the pilot would be £371,028 (full year effect). If this is this was applied across the County's six localities – this could turn an annual social return on investment in excess of £2.2 per annum.
12 Emergency Services Collaboration Working Group – National Overview Co-responding
Thames Valley
Devon and Cornwall Background Co Responders are able to carry out clinical care and basic life support whilst ambulance clinicians are en route to the incident. Implementation Thames Valley Buckinghamshire, Hampshire, Oxfordshire and Royal Berkshire FRAs and SCAS
Each of the four fire and rescue services within the South Central Ambulance Service (SCAS) area are undertaking co-responding or first responding schemes of one form or another.
The project was co-ordinated by an officer from SCAS and an FRS station manager (the post was jointly funded by the four FRS involved). Devon and Cornwall Cornwall Fire Service and SWASFT
Co-responder service for residents of the Lizard Peninsula. Co-responders are firefighters who are trained and assessed in basic life support procedures, including the use of AEDs and oxygen therapy. South Western Ambulance Service NHS Foundation Trust (SWASFT) identifies emergencies that are appropriate for co-responders to attend.
A scheme extending this service to the Community of Poluran went live on 17th February 2016. The co-responding scheme was set up to address the problems associated with the geographical location where it is nearly impossible for the ambulance service to achieve the eight-minute response target set by the Government.
Benefits Faster response
SCAS has seen an improvement in their statutory response times, which in turn has provided greater patient outcomes and allowed ambulance resources to be used more effectively.
The co-responding scheme allows firefighters with enhanced medical training to provide a faster response in medical emergencies in rural areas, ensuring residents have the best chance of survival. Call demand
Since 1 April 2015, the three Thames Valley FRSs have responded to just over 3000 calls alone, this number will dramatically increase as the future planned schemes come on line. Hampshire FRS on average responds to some 10,000 co-responding incidents annually. This clearly indicates the viability and positive benefits that co-responding brings to the communities served by the four FRSs.
Co-Responders on the Lizard Peninsula attend on average 47 life-threatening and non-emergency calls per year. Cost savings The ambulance service is making cost savings due to the increase in response targets being met (reducing fines for not achieving targets). A reduction in private ambulance companies being hired also contributes to cost savings. Consistency and Confidence There is now a single medical response training package (Intermediate Emergency Care IEC) being rolled out across the SCAS region to the four FRSs. This has ensured consistency throughout the region and a confidence among crews, providing better care to casualties attended to by FRS personnel at all incidents.
Demand management and the rationalisation of services reduces harm by improving the capability of services to deal with incidents. The services are able to mobilise a faster response to incidents and performance is enhanced by improved interoperability. Through deploying resources appropriately and effectively, the emergency services have greater capacity to deal with other incidents. 14 Emergency Services Collaboration Working Group – National Overview In this section Forced Entry and Missing People Revised Policy on Sudden Deaths Clinical support desk – Triaging calls Joint Response Unit (JRU) PCSOs employed as RDS Firefighters (Pilot) Rural Intervention Vehicles Demand Management and Rationalisation
15 Forced Entry and Missing People
Essex
Hampshire (Pilot)
Lancashire
Surrey/Sussex
West Midlands Background There has historically been a high demand on the police for gaining entry to properties. This new initiative sees the fire services being deployed instead of the police to assist other responding agencies who require access to a property. The Fire Service is also able to provide additional support and specialist equipment in cases involving missing people. Implementation Essex (December 2015) EEAS and ECFRS
Requests from the Ambulance for collapsed behind doors go directly to the ECFRS Control room which then mobilise accordingly. ECFRS assist by using their expertise and complicated entry procedures and larger equipment (which is more readily available) to gain entry more effectively and efficiently than the Police.
Additionally ECFRS provide support to police searches (such as high risk missing persons) where ECFRS provide additional personnel and specialist assets (USAR, thermal imaging, Cadaver dogs) to help with the search on the ground. In such cases the ILO in ECFRS is contacted who decided on the support available. Hampshire (December 2015 – Pilot) HFRS, SCAS and Hampshire Police A MoU has been drafted to cover scenarios such as managing security of the premises, boarding up, financial considerations etc. The pilot is ongoing and results are being reviewed by the three services on a regular basis.
Lancashire (June 2015) LFRS, NWAS and Lancashire Police There is a MoU in place as standard practice.
An evaluation of the period from June-October 2015 showed that 355 deployments in the first five months of the project. Surrey and Sussex (January 2014) Surrey Police, Surrey FRS and SECAmb This forms part of Surrey and Sussex's ESC programme and Joint Operational Response project which sees the six emergency services working together to co-design the way services are delivered.
16 Emergency Services Collaboration Working Group – National Overview West Midlands West Midlands Police and WMFRS WMFRS' Technical Resource Uni (TRU) provides support to High Risk Missing Person (Misper) searches – including search management, open area seatch and water search. TRU has an agreement based on trusted partner status, that they will provide support at the request of a PolSa. Joint training exercises have been undertaken for Misper searches with TRU and the Association of Lowland Search and Rescue. Benefits Performance Improvement In Surrey:
In 2015, Surrey FRS attended 646 incidents at the request of SECAmb to gain entry and arrived within an average of 8 minutes and 46 seconds. The boarding up contract has only been called on in 48 instances of gaining entry, a significant reduction, and IECR skills were used on 43 occasions to provide care for the patient and assist ambulance crews.
Specialist thermal imaging equipment belonging to the Fire Service facilitated the discovery of a missing child within minutes of the Fire Service being on the scene. Financial Savings
In Lancashire, the first 5 months saved 138 hours of police time.
Fewer instances of damage caused as a result of forced entry, reducing costs for repair work to property or costs incurred from civil litigation. Future Bedfordshire Police and Bedfordshire Fire and Rescue Service are currently in talks to discuss the possibility of the Fire and Rescue Service responding to requests for forced entry from the Ambulance Service. They are also exploring the possibility of the Fire Service assisting the Police when searching for vulnerable missing persons. Revised Policy on Sudden Deaths
Hampshire (2013)
Hampshire police and SCAS Background Hampshire Constabulary revised force policy around declaring life extinct at sudden deaths in 2013. Policy now allows officers to verify death where a person is 'obviously dead' and policy covers this in more detail. This can reduce police time in attendance at sudden deaths and keeps ambulance crews free to respond to other calls more promptly. Implementation
This represented a culture change for police offices and took time to embed. SCAS has been very clear, if there is any doubt whatsoever that a person is dead they will attend as a high priority. However, they will expect that the officer attending or member of the public is carrying out CPR/ emergency first aid.
Clinical support desk – Triaging calls
Hampshire
Greater Manchester
London
Merseyside
Surrey and Sussex Background Within the North West area, there is evidence to demonstrate that up to 45% of Police requests to the Trust for an ambulance are not conveyed to hospital or another care facility following assessment at scene. Clinical support desks assist personnel at the scene to determine the best course of action, often freeing up ambulance deployments for more serious incidents.
Implementation Hampshire Hampshire Police and SCAS
SCAS launched their Clinical Support Desk around 7 years ago. Police use of this facility was piloted in one area around 4 years ago and can now be used by officers anywhere in the county. The ability for the patient and/ or the officer to speak directly to a clinician in SCAS EOC can often negate the need for an ambulance to attend an in turn free up police resources.
Experience has shown that police officers need to be reminded to use this service on a regular basis. Police officers tend to wish to err on the side of caution and default to requesting an ambulance.
Force policy was revised in 2014 to account for the small number of occasions when a police vehicle is used to transport a patient to A&E. Use of the Clinical Support Desk forms part of risk assessment process to identify if it in the patient's interest to be transported by police or wait for an ambulance crew. 17
18 Emergency Services Collaboration Working Group – National Overview Greater Manchester (November 2015) GMP and NWAS There is an NWAS Urgent Care Desk located in GMP's Emergency Operations Centre which provides clinical advice to Police Officers on the ground. London (October 2015) MPS and LAS
Instead of automatically sending an ambulance response to all police requests, a dedicated team in the control room review the cases that come in via control link (as opposed to those coming through the 999 system) to determine the patient's condition. This enables the most appropriate response to be given, which in some cases may be clinical advice given directly to the patient.
Operating 24/7 since the end of October, the team aims to help up to 700 patients a week without the need for an ambulance response to be sent – that is 60% of all police requests.
Merseyside (April 2015) Merseyside Police and NWAS
A paramedic is based with the Police in the Joint Command Centre from 10.00-00.00 Monday to Saturday and 11.00-00.00 on Sunday. The NWAS triage allows the patient to be spoken to via the 'hear and treat' process, whilst still in company of the Police Officer.
Merseyside Police in partnership with Merseycare and 5 boroughs Health Care Trusts have worked together to secure funding for Mental Health Triage Schemes. Mental Health Practitioners (MHP) based at the JCC provide advice to the officer over the phone and make relevant referrals for followup. However where the MHP is required at the scene, the Mental Health Triage Car (consisting of a MHP and PO) will attend incidents to provide an assessment, advice and support to assist with resolution and the outcome of the incident. This service operates 7 days a week 16.00-00.00. Surrey and Sussex (December 2014) Surrey and Borders Partnership NHS Foundation Trust, Surrey Police and Sussex Police
Surrey Police in collaboration with Surrey and Borders Partnership NHS foundation trust have implemented a 'Hear and solve' programme which allows a desk based team to provide advice on certain types of incidents without the need for attendance. This follows a pilot placing mental health practitioners from Surrey and Borders Partnership NHS foundation trust into the Surrey Police Contact centre two evenings a week.
Mental health practitioner posts have now been established to cover all late shifts 7 days a week.
Sussex police are now actively progressing the same model and both forces are sharing materials and experience. Benefits Efficiency
In Merseyside, an initial review of the scheme showed that 42% of police requests for ambulance were dealt with via hear and treat as opposed to an ambulance deployment. In Greater Manchester,
In Surrey, for the evaluation of the 'Hear and solve' pilot 88 calls were evaluated. Of these, 71 incidents involved a person already known to Surrey and Borders Partnership and at least 22 avoided police deployment because of mental health support at the point of report.
Future In Merseyside, work is currently being undertaken to consider extending these schemes to MFRS.
19 Joint Response Unit (JRU)
London (2011)
Metropolitan Police Service and London Ambulance Service Background A London Ambulance Service fast response vehicle with one paramedic responds solely to police requests for medical assistance (except Red 1 calls). JRU aims to provide on-scene triage, assessment and treatment of patients. JRU is able to discharge the patient on-scene and cancel LAS ambulances, resulting in a higher number of ambulances available for other calls. The Metropolitan Police Service (MPS) is one of the highest volume generators of calls to the LAS (100,000 calls a year), but responses to these calls are often delayed due to higher category calls. This significantly ties up resources and can lead to officers transporting casualties to Hospital themselves. Implementation
The JRU was initially piloted in Hackney in 2011. It's now been successfully rolled out in 12 London boroughs and has the potential to operate across London.
JRUs are additional to normal LAS deployments and are ring fenced for police calls during the busiest period (18:30 – 06:30 Thursday to Saturday). Benefits
Provides the ability to give advice over the MPS radio and ability to hear when police units arrive on scene at incidents (bypassing RVP).
Police officers are released from incidents significantly earlier and there is increased availability to boroughs during peak times.
Large alcohol/assault related call volume dealt with.
Police custody/front office also covered.
Paramedics integrate with teams and join parades. Figures (Nov 2012 – Dec 2015)
21,187 activations by JRUs.
16,694 incidents attended.
13,217 incidents where they were the only vehicle on scene.
5 minute average response time.
79.3% of JRU attendances did not require a full ambulance deployment.
Deployment against LAS target for a Cat A8 incident has improved from 60% within target time before the JRU to 82.3%
The number of incidents where the MPS have had an issue with LAS attendance have fallen by 86% over the same period.
Reduction in officers transporting a casualty to hospital from 196 before the introduction of the JRU to 29 following 5 months of operation.
PCSOs employed as RDS Firefighters (Pilot)
West Mercia (August 2015)
Hereford and Worcester FRS, Shropshire FRS and West Mercia Police Background A move to closer joint working in a number of areas between WMP and the two FRSs within its boundaries has sought to explore a wide range of options to share resources and work more effectively. As well as a number of co-location opportunities (which includes proposed new build joint fire and police stations), a joint mobilising and control function and shared HQ, the opportunity to utilise WMP PCSOs being employed as RDS Fire-fighters was proposed.
Implementation
Delivery of the project was undertaken by Shropshire FRS.
A Working Group was established made up of representatives from WMP, all FRSs and Unison (PCSOs Trade Union). A concept was developed and parameters and agreements on how the one year pilot scheme would work were reached. This has resulted in seven PCSOs being employed as RDS Firefighters who commenced FRS training on 25th January 2016. Benefits At the end of the pilot we will evaluate and measure how much effective RDS cover the PCSOs were able to provide and establish how they contributed to the improved availability of a fire engine and enhanced crewing levels.
Improved joint understanding and information sharing at a local level.
The pilot scheme may be expanded to other areas and provides a basis for the consideration of potential joint PCSO/RDS Firefighter funded roles, thereby offering better FRS RDS fire cover and increased PCSOs in selected areas through effective joint funding.
Future employment of more PCSOs especially in remote rural areas.
Potential integration of the FRS Community Safety role into the existing PCSO role. 20 Emergency Services Collaboration Working Group – National Overview
21 Rural Intervention Vehicles
Northamptonshire (February 2016)
Northamptonshire Police and Northamptonshire FRS Background In March 2014, the Interoperability Board supported the proposal to scope the trial of a jointly crewed Fire/Police response vehicle (operated by a Police Constable and a Watch Manager) which would be responsible for providing greater visibility in rural areas and focus more broadly on community safety issues than just traditional areas of Police and Fire business. The RIVs have been mobilised to incidents such as suspicious circumstances, missing person searches, road traffic collisions, breakdowns, reassurance visits and conducting shared intelligence and investigations. The operatives also responded to a stabbing incident, an incident involving an unexploded grenade and an attempted suicide. Implementation
The two Rural Intervention Vehicles carried out a total of 315 local engagement activities ranging from school visits, recruitment events, home-fire safety checks, crime prevention, farm watch and road watch engagement activities.
On the response side, the RIV operatives were given the freedom to determine which incidents they thought that they should be capable of responding to. After six months of carrying on the pilot it was greed that both operatives could be mobilised to road traffic collisions, breakdowns, suspicious circumstances, missing person searches, welfare checks, assurance visits and joint intelligence and risk gathering exercises. The two RIVS responded to a total of 219 such incidents over a period of twelve months. Benefits
The RIVs have increased the visibility of the emergency services in rural locations.
The Community Safety Manager in South Northants believes this has helped to increase public confidence in the emergency services and community safety from 51% to 60% in the period it has been in operation.
The RIVs quite often arrive at a scene faster than other resources and have been able to stand down other resources, before they arrive, meaning a reduction in fuel costs of larger appliances and road risk.
The operatives have demonstrated that when deployed in preventative situations, the RIVs can save lives.
Initial concerns about brand, perceptions, role and identity have failed to materialise.
Other partners have bought into the concept and are keen to assist in the pilot's future development in their localities.
22 Emergency Services Collaboration Working Group – National Overview 22 Emergency Services Collaboration Working Group – National Overview Shared estates and assets facilitate closer dialogue between the services. Savings are generated through the removal of duplication of property costs, sharing utilities and the possibility of sale or re-sale of existing sites and properties.
Costs are also reduced due to diminished travel time. In this section Shared HQ Joint Vehicle Workshop Shared Training Centre Tri-Service Hub Joint Facilities Dynamic Activation Posts (DAPs) FUTURE: Fleet Procurement Shared Estates and Assets
23 Shared HQ
Cheshire
Derbyshire
Hampshire There are currently ongoing projects in Cheshire, Derbyshire and Hampshire to build shared HQs for the Police and Fire and Rescue Services. In Hampshire, a key driver for sharing estates across the Strategic Headquarters function is the budget pressures and funding cuts affecting both organisations. Through the development of a joint estate partnership, buildings can be shared in order to reduce overall running costs, produce revenue savings and increase estate utilisation. The Joint Strategic HQ will therefore allow partner agencies to do more for less. Implementation Derbyshire (July 2013 – full occupation exp. Nov 2016) Derbyshire Police and Fire Service
Both services are pooling their resources to build a new joint headquarters on the constabulary site at Ripley, to co-locate core police and fire services in one HQ.
DCLG provided funding of £1.5m towards the Fire Service share of the project in 2014. Police submitted a bid for the innovation fund in 2015 for the project but this was rejected.
The two estates teams have worked together to deliver the project, with the Police taking the lead.
A Limited Liability Partnership has been established to own the joint HQ which allows the Fire Service an asset for their investment and may facilitate further joint building projects (i.e. a Joint Training Centre).
A joint board (co-chaired by the PCC and Chair of the Fire Authority with a Chief Constable/ Chief Fire Officer representative) is supported by a management board and project groups which has been established to implement the project and manage the building once it has been completed. Issues with implementing the project:
IS present a major challenge in view of the heightened PSN police security standards which DFRS are not subject to and their systems do not achieve.
It has been necessary for the police and fire services to implement different networks which carries an extra cost and adds to complications of managing the HQ.
The two organisations have had to adopt different telephony solutions and are currently exploring the potential to have a joint Wi-Fi arrangement or again whether separate arrangements are needed.
Delivering some of the benefits from the joint HQ will be more difficult due to the inconsistency in the network and telecoms arrangements.
Logistical problems of vetting 200 fire staff in line with police security standards.
Cheshire (June 2014 – 2018) Cheshire Constabulary and Cheshire Fire and Rescue Service A shared Headquarters for police and fire will be established at the existing police Headquarters site by 2018 providing single integrated transactional and professional support functions to both the police and fire and rescue services under the employment of the Chief Constable. It is estimated that the move will produce combined annual savings of over £1.5 million.
Hampshire (February 2015) Hampshire Constabulary and HFRS In 2014 Hampshire constabulary and HFRS agreed the plans for a Joint Strategic HQ. A Strategic Command Centre is also being constructed which will facilitate joint agency responses and the ability of both organisations to support single agency led incidents in both a strategic and tactical capacity. The flexible space can also be utilised for meetings and training.
24 Emergency Services Collaboration Working Group – National Overview Benefits Savings
In Derbyshire, it is estimated that there will be £1.5m of on going savings over the next 10 years due to closer savings working.
In Hampshire the HFRA will receive revenue contribution of up to £580000 p.a. from the police by sharing of HFRS space. The relocation of police teams contributes towards reducing the Police estates budget by up to £1.490m.
In Hampshire the Strategic Control Centre will directly reduce travel costs and time wasted when working on joint agency responses for example the Adverse Weather Centre during the recent floods in Hampshire. Closer working
Derbyshire Police and Fire Services are now developing a project for a joint training centre and Firearms range.
Derbyshire Police and Fire Services are also looking at opportunities to work together to rationalise their estate with shared premises across the country.
The Hampshire Joint Strategic HQ houses senior teams in close proximity. This increases contact between the senior teams and enables already productive relationships to flourish in the same way which has been witnessed in the operational teams in Southampton which are already co-located at Redbridge fire station. Future Norfolk Agreement has been reached for a total relocation of Fire Headquarters to Police OCC at Wymondham. The Principle Officer Group has moved into an area shared with the Police Chief Officer Team to enable closer working and decision making. Joint Vehicle Workshop
Cheshire
Humberside In Humberside, prior to the current arrangement, HFRS had vehicle and equipment maintenance workshops in three separate locations. Partly due to the age of the premises, this arrangement was inefficient and did not provide a good modern working environment. The equipment workshop was geographically remote from vehicle workshops which caused additional vehicle movement and prevented the efficient deployment of personnel. Implementation Humberside (November 2013) Humberside Police fleet services and HFRS vehicle and equipment maintenance function
The possibility of Yorkshire Ambulance Service partaking in the project was explored however they chose not to join due to the incompatibility of the geographical location with that of their service area.
To establish the Joint Venture Company – Emergency Services Fleet Management (Humberside) Ltd (ESFM), a two-phase (delivery and operational) approach was undertaken.
The delivery phase
Three groups were instrumental in the project's delivery: The Strategic Steering Group (SSG), The Project Delivery Team and the Shadow Governance Board.
The SSG set the parameters for the Project Delivery Team to work to and ultimately reported to the PCC and HFA. They also agreed costs for the project, tenure arrangements and maintenance of the relevant risk registers.
The Project Delivery Team was responsible for areas such as technical specifications and utilisation of facilities, all personnel issues and setting project milestones. This was overseen by the SSG who in turn had
their governance arrangements tested by the Shadow Governance Board. The board additionally developed a joint constitution and a set of key performance indicators as well as agreeing the composition of the ESFM Management team. The operational phase
This phase is managed by the ESFM Board who receives reports from the Management Team. They are also responsible for budget setting and agreeing strategic priorities, they report to the PCC and the HFA. Sitting under the Board is the ESFM Management Team who deal with the day to day running of the ESFM such as workloads, recruitment, management, budgets and performance measurement.
Cheshire (November 2015) Cheshire Constabulary and Cheshire Fire and Rescue Service As part of Cheshire's Blue Light Collaboration Programme, plans were made by the Executive Board to create a joint vehicle workshop and associated parking. The proposals to redevelop the vehicle maintenance facilities will create an extra 621m2 which leaves 1,915m2 which will be required to be made available from within space currently utilised by Cheshire Police departments, this represents 11% of the current NIA. The functions to be moved on to the Police HQ site are in all cases highly comparable with the functions already operated from the site and the amount of building works for most of the proposals is relatively modest.
The exception to this is that there will need to be a major extension of the vehicle workshops 25
26 Emergency Services Collaboration Working Group – National Overview to accommodate both the additional number of vehicles and also the higher proportion of HGVs and their ancillary equipment. The cost to extend the vehicle maintenance facilities is the largest single implementation cost. Benefits Savings
In Humberside the collaboration produces significant capital and annual revenue savings for HFRS. There has been a significant saving in capital outlay for HFRS when compared to a solo project as well as some year on year revenue savings.
In-house MOT testing can be offered outside the partnership; reduced overtime and building maintenance costs; the servicing of specialist appliances and procurement efficiencies. Closer working
The project has facilitated transfer of skills and knowledge between Humberside Police Fleet Management and HFRS Fleet and Equipment Maintenance personnel.
The Humberside project is seen as encouraging future joint working and partnerships with other emergency services in Humberside and beyond. Shared Training Centre
County Durham and Darlington
Cumbria
Derbyshire The blue light services share many requirements for specialist training facility provision (i.e. working at heights platforms, building search, hazardous area response, fast roads environments, building entry and extraction) which are costly and by their very nature, underutilised.
Joint training facilities provide long term financial efficiencies for each organisation and support the JESIP principle of "Ensuring that the blue light services are trained and exercised to work together as effectively as possible at all levels of command in response to major or complex incidents so that as many lives as possible can be saved". In County Durham and Darlington, the previous CDDFRS HQ had reached the end of its economic life and required significant investment or replacement to retain its functionality and as a result they are building a new training centre in collaboration with Durham Police.
Derbyshire police and Derbyshire Fire and Rescue are currently working together to build a training centre and firearms range. Implementation County Durham and Darlington (August 2010 – August 2015) CDDFRS and Durham police
The project was initiated to create a new training centre for CDDFRAS and shared command training facilities with Durham police.
The new centre has consolidated several different training locations into one central venue with 'state of the art' purpose built facilities and the shared command training suite enables immersive learning using the latest computer simulation software.
The agreement between Durham police and CDDFRS allows 70 days for the delivery of Police related development with the remainder of the year allocated for fire service incident command training. Cumbria (2015) Cumbria Constabulary and Cumbria Fire and Rescue Service
At present a Fire Behaviour Training facility exists at Penrith which is shared by Cumbria police for public order training.
The services are currently in talks to discuss expanding the training facilities to develop a larger training facility to be used by both police and fire staff.
Derbyshire (Winter/Spring 2018) Derbyshire Constabulary and DFRS
Due to the combined needs of Derbyshire Police to replace its firearms range and Derbyshire Fire and Rescue service need to replace their training provision, the services have embarked on a joint project to build a training centre and firearms range.
The centre will entail- – – A new Firearms Range that meets all current accreditation standard – – Fire specific emergency services training (fire house, water rescues, etc) – – Classroom based training for fire and police officers
Derbyshire Police is also in discussion with another police force to look at the potential for them to use the firearms range to ensure maximum use of it.
The project will be jointly procured and delivered through the LLP (established to own the joint HQ which allows the Fire Service an asset for their investment). Benefits Effectiveness
In Cumbria, expansion of the facility will enable BA training in hot and realistic conditions. This will assist in recruitment and ongoing BA training to comply with both Operational Training Guidance Breathing Apparatus and Operational Guidance Breathing Apparatus. Savings
Reduced running costs have provided Durham police with estimated annual savings in excess of £38,000.
In Derbyshire, the joint facility was deemed to be the best and most cost effective option for both organisations when replacing their existing out of date facilities. Closer working
In County Durham and Darlington, the shared command training suite supports collaboration between the CDDFRS and Durham Police through a greater respective understanding of the operating protocols and command of emergency incidents. The joint command training delivered will also develop the shared situational awareness between category one and two emergency responders.
In Derbyshire, the training centre and firearms range will provide an environment for multiple agencies to train and work together, furthering the JESIP programme, in preparation for critical and major incidents and civil emergencies.