Northamptonshire - Care Services Directory 2018/19
If your browser does not support JavaScript, please read the page content below: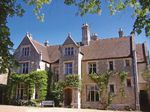 The comprehensive guide to choosing and paying for care
Home support
Specialist care
Useful contacts
Care homes Northamptonshire Care Services Directory 2018/19 In association with Sywell Country Park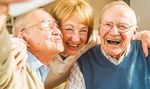 The Beeches Residential Care Home for the Elderly The Beeches is a family run, 24 bedded Care Home, where excellence of standard. Providing care for the elderly and those with dementia, the home i an acre of pretty, secluded and secure gardens where our residents have th quiet reflection while being close to local amenities. The house has two sit a conservatory and a separate dining room.
Our care manager has several years care experience and leads a team of highly tra professional, dedicated and caring staff
A home for life is provided for the elderly and those with dementia The Beeches Residential Care Home for the Elderly The Beeches is a family run, 24-bed Care Home, where excellence of care is the standard. Our care manager has several years' care experience and leads a team of highly trained, professional, dedicated and caring staff.
Providing care for the elderly and those with dementia, the home is set in half an acre of pretty, secluded and secure gardens where our residents have the space for quiet reflection while being close to local amenities. The house has two sitting rooms, a conservatory and a separate dining room. Offering in-house cooks producing a varied range of freshly made meals, with special diets catered for. We welcome visits at any time to come and meet the staff and residents and to have a tour of the grounds and facilities Tel: 01933 318498
www.thebeechescare.co.uk 12 Higham Road, Rushden, Northamptonshire NN10 6DZ Our Services Include:
Permanent, Long Stay, Respite and Day Care
Wide range of activities and functions provided by our full-time activities co-ordinator
Hair-dressing, chiropody and motivation therapy
Freshly made meals
Second floor accessed by lift with wheelchairaccess throughout
All rooms have wireless nurse-call points and are decorated to a high standard
Large secluded gardens giving a safe and quiet area to relax
Close to local shops and public transport
Registered with the CQC and Northamptonshire County Council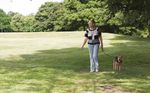 3 Visit www.carechoices.co.uk for further assistance with your search for care Areas covered by this Directory
4 Welcome
5 How can I get support from Adult Social Care?
5 Personalised care and support
6 Personal Budgets
6 Personal Health Budgets
7 Moving on from hospital – planning your discharge
8 Reablement
8 Intermediate care
8 Support at home
9 Care and repair agencies
9 Major adaptations
9 Equipment and adaptations
10 Assistive technology checklist
11 Making life easier at home
12 Are you looking after someone?
17 Care in your own home
19 Paying for home care
19 Home care agency checklist
21 Home care providers
23 Health and wellbeing
35 First for Wellbeing
35 Stop smoking
35 Alcohol harm reduction
36 Get a free NHS health check
36 Falls prevention
36 Housing options to consider
37 Assisted Living, Extra Care and Very Sheltered Housing
37 Care villages
38 Care homes
39 Types of care home
39 NHS Continuing Healthcare and NHS-funded Nursing Care
39 Care homes checklist
41 Paying for care
42 The financial assessment process
42 Council funding towards residential care
43 Self-funding your care
43 Contributions towards non-residential care and support
44 Debt recovery
44 Frequently asked questions about charging
44 Specialist care
45 Sensory loss – hearing or sight
45 Learning disability
47 Brain injury
49 Mental health
49 Dementia
51 Residential dementia care checklist
53 Essential information
54 Comments, compliments and complaints
54 Advocacy
54 Inspecting and regulating care services
55 Out of county care homes
56 Finding care options in your area
56 How solicitors can help
56 Safeguarding adults at risk
57 Northamptonshire Residents'Panel
58 Healthwatch Northamptonshire – your voice counts
59 The Silver Line
59 The Northamptonshire Association of Registered Care Homes
59 Useful contacts
60 Care home / care home with nursing listings
64 Index
82 Northamptonshire County Council's distribution of this publication does not constitute its support or recommendation of any of the products or services advertised or listed within. All the listings in this publication are supplied by the Care Quality Commission (CQC) and neither Northamptonshire County Council nor Care Choices can be held responsible for any errors or omissions. Every effort has been made to ensure that the information is accurate at the time of going to print. However, no responsibility can be held by Northamptonshire County Council or Care Choices for verifying claims made by advertisers. To obtain extra copies of this Directory, free of charge, call the Customer Service Centre on 0300 126 1000. Contents Alternative formats This Directory is available electronically at www.carechoices.co.uk. There is also a Browsealoud option for those requiring the information in the spoken word.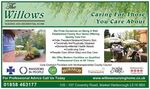 4 For assistance with finding care and support, call Care Choices on 0800 389 2077 Areas covered by this Directory Home care listings
23 Care home listings
64 n Corby
64 Care homes
64 Care homes with nursing
64 n Daventry
64 Care homes
64 Care homes with nursing
65 n East Northamptonshire
66 Care homes
66 Care homes with nursing
67 n Kettering
69 Care homes
69 Care homes with nursing
71 n Northampton
73 Care homes
73 Care homes with nursing
77 n South Northamptonshire
79 Care homes
79 Care homes with nursing
79 n Wellingborough
81 Care homes
81 Care homes with nursing
81 Corby Oundle Wellingborough Daventry Brackley Towcester Northampton Rushden Kettering Rockingham Abington Park All Saints' Church Braunston Marina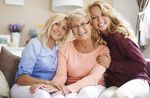 5 Visit www.carechoices.co.uk for further assistance with your search for care Welcome We hope you will find this Directory useful, it provides information on the care and support services available across Northamptonshire. Fundamental to enabling you to make the right choices is providing you with information and advice of the highest calibre and making sure that the information reaches you. This Directory combines both aspects – equipping you with information to make informed decisions, delivered in a way you told us suits you. We will continue to provide the information you need, and will engage more with you to develop a better understanding of how much you already know so that we can identify the gaps.
This Directory can be viewed electronically and also, using compatible software, can be listened to through Browsealoud when visiting the website www.carechoices.co.uk For more information about the range of services delivered by Adult Social Care services, you can visit our website at www.northamptonshire.gov.uk/ adultsocialcare Councillor Elizabeth Bowen Cabinet Member for Adult Social Care Northamptonshire County Council How can I get support from Adult Social Care? If you feel you need support, you should have an assessment of your needs to establish what you might need help with and if you have eligible support needs.
Your first step should be to visit www.northamptonshire.gov.uk/adultsocialcare where you will find information to help you understand how adult social care works and how to request an assessment. Alternatively, you can contact the Customer Service Centre. One Angel Square, 4 Angel Street, Northampton NN1 1ED Monday to Friday, 8.00am to 6.00pm Tel: 0300 126 1000
Email: adultcarencc@northamptonshire.gcsx.gov.uk If you are in hospital, you should ask a nurse on your ward to refer you to the Health Partnership Teams based in the hospital.
Your assessment is about you, and can be completed by you or you can be supported to complete it.
It involves you answering some questions about your life, what you can do and what you might need help with so you can live as independently as possible. With your agreement, we may also talk to other people who know or support you, including your doctor or nurse if you have one. How do I request an assessment? You can request an assessment via our website. We may need to visit you to perform your assessment. If this is the case, the Customer Service Centre will pass your information to the social care team based in your local area. An assessment worker will then visit you at home to carry out an assessment.
Please see page 42 for details of financial assessments, which may also be required.
How quickly will you do my assessment? This will depend on how urgent your needs are and to what extent your difficulties are affecting your independence. We will endeavour to complete your assessment within 28 days but, if your situation is urgent, we will complete your assessment as soon as possible. Am I guaranteed to receive support directly from the council? Your assessment will give us the information we need to decide whether you are entitled to support from Adult Social Care. Not everyone who has needs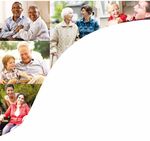 6 For assistance with finding care and support, call Care Choices on 0800 389 2077 will be entitled to support from us but we will always supply you with information and advice to help you.
We may direct you to other professionals, for example your GP, an occupational therapist for equipment or the Housing department if they could be better placed to meet your needs. How do you decide if I am entitled to support? To decide whether you're eligible for care and support, we use the national eligibility criteria as set out by the Government. During your assessment, we will look at the difficulties you are facing and how much this affects your independence and wellbeing. If your assessment shows that you have eligible needs, i.e. your independence or wellbeing is being significantly affected, we should be able to help you.
What happens after my assessment if I am eligible for support?
If your assessment shows that you have unmet eligible needs, you are likely to be entitled to support from us.You will receive help to plan the best way to manage your support.You will also receive a financial assessment to identify whether you will have to contribute towards the cost of your care. We will discuss with you what options and services are available to help you. If you are eligible for financial support from us, this can be provided through a Personal Budget for non-residential services, which you can receive as a Direct Payment, ensuring you have choice and control over your support and services.You may choose to use your Personal Budget to pay for a range of services, including hiring a personal assistant or a care agency to support you with personal care or daily routines; opportunities to get out and meet people; or equipment and technology designed to help you stay at home safely.
Further information about Personal Budgets can be found below. Direct Payments are not available to people assessed as requiring care in a care home or care home with nursing. When someone is eligible for this type of support, and if they are eligible for financial support from the council, any council contribution is paid by the council directly to the home.
Will I have to pay for the help I get? Your assessment and all of our advice is free, but it is likely that you will need to pay towards the cost of any support services you receive. During your assessment, we will discuss this with you and will ask you to complete a telephone financial assessment to determine how much you should contribute towards any services you receive. Further information about contributions and charges can be found on page 42. What happens if I am not eligible for support from the council?
If your assessment has shown that your needs are not eligible for support from the council, we will provide you with information and advice to enable you to arrange assistance for yourself.
We provide funding to many voluntary sector organisations that can support you with advice, information and services designed to help you stay independent in your own home. There may be a charge for these services. See the list of organisations starting on page 60. Personalised care and support Personal Budgets A Personal Budget is an allocation of money from the council that you can use to meet your eligible needs. It gives you choice and control to ensure that the support and services you receive meet your individual needs. Who is eligible?
Personal Budgets are available for anyone over the age of 18 who is assessed as being eligible for Adult Social Care support. How much do I get? The amount you receive as a Personal Budget will depend on the outcome of your needs assessment and your financial assessment. How can I get support from Adult Social Care? continued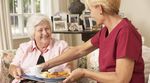 7 Visit www.carechoices.co.uk for further assistance with your search for care How can I receive my Personal Budget? If you are eligible for a Personal Budget, you have a choice of how you would like to receive it. The choices include:
the money going straight to a bank account, building society, Post Office or National Savings account in the form of a Direct Payment (a cash payment);
the money going to someone who agrees to administer it on your behalf;
having an Individual Service Fund, where a service provider administers the Personal Budget on your behalf; or
the council managing your Personal Budget and purchasing services on your behalf in consultation with you.
What can I use a Personal Budget for? You can use your Personal Budget on things which help you meet your eligible needs; this will be agreed with us in a support plan. The limitations of using a Personal Budget are that it must be safe, legal, healthy and not used for any form of gambling. Please visit www.northamptonshire.gov.uk/ adultsocialcare for further information. CASE STUDY Joan is in her early 80s, lives in a village in the south of the county and has developed dementia, so needs some help to keep her daily routines going. She used to have a care agency and go to a local day centre but found that she was more confused by the different people coming into her home.
Joan didn't get on so well at the day centre either, because she would forget who people were and why she was going.
Joan's family don't live locally but they worked together with Joan and spoke to people around her, such as friends and neighbours. They found out that there were two neighbours who wanted to do a little bit of work but also had young families that made it difficult to get work that fitted around school times. Joan is now helped by those neighbours with her daily routines. Joan pays for their support out of her Personal Budget. Joan knows them as her neighbours in the street, this means she doesn't get so confused when they come to see her. They also pop in and check on her in their own time and Joan enjoys it when they bring their children along to say hello.
Joan also has a retired friend who is happy to take her into town to do a bit of shopping and go to a coffee shop or sometimes go to watch a film at the cinema, which she had always enjoyed in her younger years. Joan's friend doesn't get paid for this but Joan pays for petrol costs and will buy her friend some flowers every now and again to say thank you for her help. Personal Health Budgets A Personal Health Budget (PHB) is an amount of money to support a person's identified health and wellbeing needs, planned and agreed between the person and their local clinical commissioning group, if certain eligibility criteria are met.
PHBs are designed to give you as much control over your healthcare as you wish and are intended to be used in a range of ways to meet your health needs. For more information, contact the Personal Health Budget Team on 01604 651342 or email either phb.nmk@nhs.net or chcgeneral.northants@ardengemcsu.nhs.uk Personal Budgets continued Library image
8 For assistance with finding care and support, call Care Choices on 0800 389 2077 Moving on from hospital – planning your discharge Most people will return home from hospital without support, however it is recognised that some people may require some short-term additional support. Should the ward consider you will require additional support on returning home on discharge, you will be referred through the Discharge to Recover process. This could mean you return home with a period of reablement in your own home (see the information below about START) and you will also receive an assessment of your possible ongoing care needs.
For the more complex discharges, you may be referred to Adult Social Care for a comprehensive assessment of your possible ongoing care needs. Short Term Assessment and Rehabilitation Team (START) START offers support to help you regain confidence and skills to live independently. This support is provided for a very short time, anything from a few days up to a maximum of six weeks.
You may already be at home, or about to return home from a specialist care centre or a hospital, are ill, or have had some kind of accident or change in your life. Some people will only need a little support, others a great deal. The team will support you to either get back on your feet or identify how much support you may need in the future. This service is not chargeable for up to six weeks as long as you are making progress. However, if after a period of reablement, START thinks that you are going to need homecare in the long-term, the service then becomes chargeable.
START teams are based in the north and south of the county.
For further information on each of the START teams, call the Customer Service Centre on 0300 126 1000. Reablement Reablement is a method of short-term support to help you become as independent as possible. Perhaps you need support with personal care or to prepare a meal. The service will work with you to make it as easy as possible to manage these tasks on your own. In traditional home care, someone would visit and do these tasks. With reablement, the support staff will work with you so that you can learn or re-learn important tasks needed for everyday life.
Many people who participate in a reablement programme find that afterwards they can cope very well on their own, without the need for ongoing social care support. Reablement can be provided in your own home from the START Team or the Health Intermediate Care Team (HICT) or on a short-term residential basis at one of three specialist care centres across the county. Contact the Customer Service Centre for more information, see page 5. Intermediate care This aims to give recovery and rehabilitation support to enable you to regain your independence when you come out of hospital or, just as importantly, prevent you going unnecessarily into hospital.
Intermediate care may be provided by care staff, occupational therapists and physiotherapists, with additional support provided by the local GP surgery, social workers and community nurses. It is usually provided for up to six weeks. Crisis ResponseTeam (CRT) CRT works in conjunction with the East Midlands Ambulance Service, the local accident and emergency departments and Northamptonshire County Council to respond quickly to people who have had a fall or similar crisis in their home and an admission to hospital could be avoided. Contact the Customer Service Centre for more information, see page 5.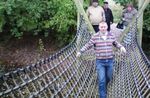 9 Visit www.carechoices.co.uk for further assistance with your search for care Support at home Care and repair agencies Care and repair services are offered by Home Improvement Agencies (HIAs). They offer a wide range of practical support and advice about improving your home. For example, HIAs know who can help with major adaptations covered by a Disabled Facilities Grant. Most HIA services are for older and/or disabled people living in private sector housing (owner-occupiers and tenants of private landlords).
Care and Repair (Northamptonshire) Ltd provides a handyperson service across Northamptonshire for carers and people being cared for (regardless of age or who owns the property). The service includes assessment, advice, supply and fitting as well as a traditional handyperson service for:
small repairs and home improvements, e.g. fitting keysafes, light bulbs, curtain tracks and blinds; flat pack furniture assembly; shelving; and installation of white goods;
minor adaptations and falls prevention, including grab rails, stair rails, handrails and half steps;
major adaptations, including modular ramping and handrail systems, low-level access showers and wet-rooms;
home safety assessments and remedial measures to address hazards;
home security: door chains and mirrors, locks, door viewers, wireless intercoms, security grilles, shock alarms, security lighting, mail-safe boxes, window locks and restrictors;
carpentry, electrical and plumbing works, including taps and showers;
mobility scooter storage and access solutions;
specialist child safety measures;
gardening, fencing, gating and minor landscaping;
house and garden clearance and disposal;
home warmth measures, including draught exclusion to doors and windows, letterbox brush seals, radiator reflector panels, secondary glazing; and
hardship funding and free services, subject to availability and eligibility.
The handyperson service is registered with Northamptonshire Trading Standards'Buy with Confidence Scheme; some of its charges are subsidised (low cost rates, please ring for a quotation). Feasibilities and quotations are free. Tel: 01604 782250 Email: office@careandrepairnorthamptonshire.org.uk Major adaptations If you require a major adaptation such as a stair lift, through-floor lift, walk-in shower, or wheelchair accessible extension, you need to contact us for an assessment, see page 5 for contact details. You will also be required to complete a means-test and, once this is completed, you may be referred for an occupational therapy assessment.
If you require a new or replacement stair lift, you need to contact your local district or borough council. Borough Council of Wellingborough Swanspool House, Doddington Road, Wellingborough NN8 1BP Tel: 01933 229777 Corby Borough Council The Corby Cube, George Street, Corby NN17 1QG Tel: 01536 464000 Daventry District Council Lodge Road, Daventry NN11 4FP Tel: 01327 871100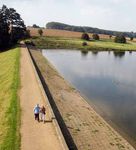 10 For assistance with finding care and support, call Care Choices on 0800 389 2077 >> East Northamptonshire Council Cedar Drive, Thrapston NN14 4LZ Tel: 01832 742000 Kettering Borough Council Municipal Offices, Bowling Green Road, Kettering NN15 7QX Tel: 01536 410333 Northampton Borough Council Guildhall, St Giles Square, Northampton NN1 1DE Tel: 0300 330 7000 South Northamptonshire Council The Forum, Moat Lane, Towcester NN12 6AD Tel: 01327 322322 Equipment and adaptations There are lots of examples of equipment that you could use around your home to help you with day-today tasks.
If you are not sure which items might help you, AskSARA is an online self-help guide that could be useful. Visit www.asksara.org.uk Community occupational therapy If you need adaptations or equipment to help you manage at home, you will need to contact the Occupational Therapy Team. The team will carry out an assessment to get a clearer picture of the difficulties that you are having (e.g. bathing, climbing stairs, or transferring from a chair to a bed) and advise you about whether you are eligible for help from them. If you are, they may provide items of equipment that could help you.
If you are not eligible, you will be given information about other services that may be available. Referrals to the team can be made through the Northamptonshire County Council website. Visit www.northamptonshire.gov.uk/cot where there is an easy-to-use online form that will go directly to the Customer Service Centre before being sent to Olympus Care Services. Alternatively, you can contact the referral line on 01604 366000, Monday to Friday 8.00am to 6.00pm. How do I get my equipment? If your occupational therapy assessment shows that you are eligible for equipment, the equipment service will make an appointment with you to deliver and fit it.
If you wish to return or repair a piece of equipment that belongs to Millbrook Healthcare, which provides equipment on behalf of the council, please call 0845 894 0650.
Assistive Technology Team Olympus Care Services'Assistive Technology Team enables you to improve your independence and safety at home by providing access to a wide range of sensory equipment and assistive technology. The Assistive Technology Team works closely with you to manage risks to health and safety in the home environment, finding new ways that everyday activities can be confidently and independently completed. The Assistive Technology Team can provide:
assessment and reassurance;
equipment to support you to live at home;
24-hour response technology so you can contact someone in an emergency;
specialist equipment to help people with hearing loss.
If you have identified that a piece of equipment could help with your needs, the checklist on page 11 can help you choose the right product for you. For more information, please contact the Customer Service Centre on 01604 366000, email customerservices@northamptonshire. gov.uk or go to www.olympuscareservices.co.uk Major adaptations continued
11 Visit www.carechoices.co.uk for further assistance with your search for care Suitability
Does the equipment support your specific needs?
Are you willing to use it?
Will it fit into your everyday life and routine?
Have you tried a demo of the equipment?
Do you understand what the equipment is for?
Do you need to take it with you when you leave the house? Is it transportable?
Does the equipment have any limitations that would make it unsuitable for you?
Will it work alongside any assistive technology you already have?
Usability
Does the equipment need a plug socket, and could its wire cause a trip hazard?
Is a simpler piece of equipment available, e.g. a pill case rather than an automated pill dispenser?
Is it easy-to-use? Can you read/hear it clearly and are any buttons big enough for you?
Are you able to use it? Are there any aspects you don't understand?
Is it portable?
Will it need to be installed by a professional?
Can the retailer provide you with training in using the equipment?
Reliability
Can you speak to someone who already uses it?
Have you read reviews of the particular piece of equipment you are looking at? Consider these before making your purchase.
Is it durable? If you might drop it, is it likely to break?
Does it require batteries? Find out how often they will need changing and whether the equipment will remind you to do this.
Will it work if you have pets or live with other people, e.g. could someone else set off a sensor alarm by accident?
Cost
Are there alternative solutions that might be free of charge?
Will you need to pay a monthly charge?
Do you know how much it costs?
We suggest you consider the following questions before buying any assistive technology. If you are in any doubt about what technology might help meet your needs, you can contact your council or visit www.asksara.org.uk Notes
You can download and print this checklist at www.carechoices.co.uk/checklists Assistive technology checklist
© 2018 Care Choices Ltd
12 For assistance with finding care and support, call Care Choices on 0800 389 2077 Making life easier at home In the living room Plug with handle Easi-reach GETTING IN/OUT OF CHAIRS
Block of foam in chair base
Buy ready-made chair raisers
Buy a chair at the right height
Take regular, gentle exercise
Buy an electric riser chair OPENING/CLOSING WINDOWS
Move furniture out of the way
Install/purchase a fan
Buy a tool to open/close windows
Install environmental controls or air-conditioning
Install new windows CONTROLLING THE HEATING
Change the switches for ease of use
Fit a timer switch
Purchase a standalone heater
Move the heating controls
Install new or additional heating system KEEPING WARM
Use a trolley to transport the fuel for your fire
Replace the fire with a heater
Apply for a winter fuel payment
Insulate your house
Swap to a cheaper heating system
Change to a simpler heating system TURNING LIGHTS ON/OFF
Install a light switch toggle
Purchase a socket extension
Purchase handi-plugs
Move the light switches
Replace the light switches
Install environmental controls HEARING THE TV
Use subtitles
Purchase wireless headphones
Request an assessment for a hearing aid
Install a room loop WHAT IS DIFFICULT? SIMPLE SOLUTIONS ALTERNATIVE SOLUTIONS Chair raisers
13 Visit www.carechoices.co.uk for further assistance with your search for care Making life easier at home continued In the bedroom Pillow raisers Bed raisers Pill dispenser Easy grip scissors GETTING IN AND OUT OF BED
Learn new ways of moving safely
Purchase a leg lifter
Raise the bed
Fit grab rails
Use a transfer board
Buy an electric adjustable bed
Install a hospital bed
Use a hoist SITTING UP IN BED, TURNING OR ROLLING OVER
Change to less heavy bedding
Learn new ways of moving safely
Purchase a pillow raiser
Change the mattress
Buy a bed cradle/bed ladder
Use a bed lever
Buy a specialised mattress
Install a drop-down rail
Install an over-bed pole KEEPING WARM IN BED
Buy a heavier duvet
Buy thermal clothing
Buy an electric blanket (make sure it's tested regularly) GETTING DRESSED
Learn new ways of dressing
Buy alternative/adaptive clothing
Buy simple gadgets: long-handled shoe horn; dressing stick; button hook
Contact n (see below) for an assessment
Consider home support CUTTING YOUR NAILS
Buy easy grip scissors
See a podiatrist TAKING YOUR TABLETS
Ask for an easy-open bottle
Keep a note of when you take a tablet
Get a pill dispenser
Get an automatic pill dispenser
Ask someone to prompt you READING THE TIME
Buy a clock with large numbers
Buy a clock that'speaks'  Customer Service Centre: call 01604 366000 or email customerservices@northamptonshire.gov.uk WHAT IS DIFFICULT? SIMPLE SOLUTIONS ALTERNATIVE SOLUTIONS
14 For assistance with finding care and support, call Care Choices on 0800 389 2077 WHAT IS DIFFICULT? SIMPLE SOLUTIONS ALTERNATIVE SOLUTIONS Making life easier at home continued In the kitchen Teapot tipper Pan handle holder Chopping board with spikes Liquid level indicator Large handled cutlery REACHING INTO CUPBOARDS
Rearrange your cupboards/surfaces
Buy an Easi-Reacher or Handi-Reacher
Alter the spring in the doors
Lower or raise the cupboards USING TAPS AND SWITCHES
Fit tap turners
Purchase Handi-Plugs
Change switches
Raise or reposition taps
Fit lever taps or new taps
Alter the kitchen PREPARING/COOKING FOOD
Sit at a table
Consider kitchen gadgets including: knife with a thick handle; chopping board with spikes; pan handle holder; teapot tipper; lid gripper
Use a food processor
Purchase a perching/high stool
Buy a trolley
Raise/lower work surface
Make space under worktop for your knees when sitting MOVING AROUND KITCHEN
Re-organise the furniture
Review mobility equipment
Adapt the kitchen EATING AND DRINKING
Use large handled cutlery
Use a non-slip mat
Use a lightweight cup/mug
Use a cup with two handles
Contact n (see below) for an assessment
Buy a trolley
Consider home support for meal times LAUNDRY/IRONING
Install a wall-fixed ironing board
Raise/lower washing machine  Customer Service Centre: call 01604 366000 or email customerservices@northamptonshire.gov.uk Perching stool
15 Visit www.carechoices.co.uk for further assistance with your search for care  Customer Service Centre: call 01604 366000 or email customerservices@northamptonshire.gov.uk In the bathroom Grab rail Tap turners Long-handled sponges Shower board Raised toilet seat Toilet seat and support frame WASHING HANDS, FACE AND BODY
Install tap turners
Buy a long-handled sponge
Purchase a flannel strap
Contact n (see below) for an assessment
Install lever taps or new taps
Purchase a stool
Raise or lower basin
Consider home support HAVING A BATH
Purchase a non-slip mat
Buy a long-handled sponge
Use a half-step
Install grab rails
Use a bath board or bath seat
Install a bath lift
Use a hoist
Replace the bath with a shower
Convert to a wet room
Consider home support DRYING YOURSELF
Use a non-slip mat
Purchase a towelling gown
Change the floor covering
Purchase a hot air body dryer USING THE TOILET
Install a raised toilet seat
Use a combined toilet seat and support frame
Install a flush lever extension
Contact n (see below) for an assessment
Review mobility equipment
Consider home support CLEANING TEETH
Purchase a toothbrush gripper
Buy an electric toothbrush
Use a stool HAVING A SHOWER
Have a strip wash
Use non-slip mats
Purchase a half-step
Contact n (see below) for an assessment
Use a shower board
Use a shower chair or stool
Replace shower controls
Consider home support WHAT IS DIFFICULT? SIMPLE SOLUTIONS ALTERNATIVE SOLUTIONS Making life easier at home continued
16 For assistance with finding care and support, call Care Choices on 0800 389 2077 Our individually tailored Home Based Care and Support services give people who need assistance with everyday living the choice to remain as independent as possible in the comfort of their own home. Visits range from 15 minutes up to 24 hours, Night Care, on a short or long term basis. We assist Older Adults. We welcome Privately Funded clients, recipients of Direct Payments or Individual Budgets. Our domestic cleaning includes all general household duties, ironing and internal window cleaning. Our handyhelp services can assist with assembling flat pack furniture, curtain rails/ poles, fitting grab rails, key safes and other minor adaptations.
Our Day Trips run daily and provide disabled access minibus transport to local supermarkets, pubs and garden centre outings where you can purchase a lunch and be escorted home safely to your front door. We also offer activities in our wellbeing centre such as crafts, friendship clubs and coffee mornings. Our community transport service can assist with transportation to the centre. Our transport service can make sure you attend essential medical appointments. Our volunteer drivers will escort you to your appointments, stay with you throughout the appointment and escort you back to your home.
Our Therapy Centre offers foot healthcare treatments along with other complementary treatments such as Massage, Ear Candling, Reflexology, Reiki plus many more. Visit our website: www.serve.org.uk Contact us on: 01933 315555 or info@serve.org.uk Serve was formed in 1981 as an information and resource agency providing support for older people of Northamptonshire. Serve was initially operated solely by volunteers and is proud of its traditions; it remains fundamentally a voluntary organisation but many of the services are now delivered by trained, paid staff.
The services we provide:
Personal Home Care
Domestic Cleaning
Handyhelp Services
Day Trips/Activities
Transport
Mobility Aids
Hearing Aid Assistance
Therapy Centre including Foot Health Treatments Our services operate in the following areas
Rushden, Higham Ferrers and surrounding villages in East Northamptonshire up to the A14 Thrapston border
Wellingborough and surrounding villages
17 Visit www.carechoices.co.uk for further assistance with your search for care Are you looking after someone? You may not see yourself as a'carer'– you may see yourself as a spouse, son, daughter, partner, friend or neighbour. But if you regularly support or care for someone who could not manage without you, then you are a carer. There is help available to support you to carry on with your caring role. If you provide, or intend to provide, regular unpaid support to someone who could not manage without your help, the law says you have the right to have your own needs assessed, even if the person you care for has refused support services or an assessment of their own needs.
This assessment is called a'carers' assessment'.
A carers'assessment gives you the chance to discuss your caring role and how it affects your life with a Carers Assessment and Support Worker. This is not a test to see if you are able to care; it is a way of finding out what your needs are as a carer and of finding ways to support you. The discussions are confidential and you will not be committed to anything that you are not happy with. Discussions may include:
any concerns you may have about the person you care for;
how caring affects your own health and wellbeing;
what help and support is available;
how to get a break from your caring role and have time to yourself;
what would happen in an emergency;
help with balancing caring with employment, and support to return to either paid or voluntary work;
training and leisure needs;
the possibility of a Direct Payment as a carer;
access to Sitting Services; and
any other questions, issues or concerns you have. Carers'assessments can be requested through Northamptonshire Carers.
123 Midland Road, Wellingborough NN8 1LU Tel: 01933 677837
Helpline: 01933 677907 Email: carers@northamptonshire-carers.org Web: www.northamptonshire-carers.org Voluntary organisations that provide carers'services in partnership with Northamptonshire Carers include: Nene Valley Community Action – provides social activities and opportunities, and training for carers across Northamptonshire. Carers Trust East Midlands – provides an emergency and planned breaks service. The aim of this service is to provide emergency breaks and rapid response support to carers at short notice, to deal with emergency situations or to prevent a crisis from occurring. The service also provides support for oneoff appointments and events to offer the carer more support and flexibility to deal with life's unexpected events. The services operate 24-hours a day, seven days a week.
Alzheimer's Society – believes passionately that life doesn't end when dementia begins. It is there for anyone affected by dementia, and aims to keep people with dementia connected to their lives and the people who matter most. Alzheimer's Society has a host of factsheets, a helpline and an online forum where people can talk to others in a similar situation. These resources can also be useful for carers. Services for people living with dementia and their carers include Memory Matters Groups, Singing for the Brain, Side by Side and a Northampton Day Centre. See page 51 for further details. Resource for those supporting disabled children My Family, Our Needs is an online resource providing impartial information for parents, carers and practitioners supporting children with additional needs from birth to 25 years.
As well as guidance, policy and signposting, there is a lifestyle section for parents covering topics such as health and wellbeing, work, family and relationships. Visit www.myfamilyourneeds.co.uk www.myfamilyourneeds.co.uk For parents and carers of children with additional needs and those who support them.
18 For assistance with finding care and support, call Care Choices on 0800 389 2077 We offer a range of different domiciliary specialist care services, such as Alzheimer's and Dementia care as well as night care services for elderly people, all of which are adaptable to your needs and wishes, ensuring that you receive the first class health care that you deserve. We provide quality home care services to older people in their own homes, where they are most happy and comfortable. T: 01604385034 E: brightcareagency@gmail.com www.brightcareagency.co.uk Young Hearts Care is a family run business, priding ourselves on quality domiciliary care tailored to your individual needs.
Our company originated due to a personal need for care for a family member. Our aim is to provide our clients with affordable home care and support with a standard of care we would expect for our own loved ones. We ensure continuity of care and a small staff pool allocation. No agency staff used.
T: 01604 858643 E: youngheartscare@hotmail.com www.youngheartscaringforyou.com OUTSTANDING I - CARING on CQC Country Cousins is a trading name for Saga Healthcare. *Lines open Mon to Fri, 8am-6pm. Care where you're happiest. Home. Trusted for over 58 years to provide the best live-in homecare. Call 0800 092 3207* Or visit country-cousins.co.uk 005251-CC Care Choices Advert-final.indd 1 15/01/2018 16:12 www.carechoices.co.uk/reader-survey Complete our short questionnaire Tell us what you think
19 Visit www.carechoices.co.uk for further assistance with your search for care Care in your own home Home care services aim to help those struggling to cope in their own homes with daily activities, such as getting in and out of bed, washing, dressing or going to the toilet.
They can also help with daily living or domestic tasks like laundry, shopping and some meal preparation. Care in your own home is often referred to as either'domiciliary'or'home care'. The majority of home care that is funded by the council is contracted out to private companies, rather than being a local authority home care service.
The amount of support you receive will depend on your assessed eligible needs. The care workers delivering your support must be specially trained in areas such as manual handling (lifting and moving people) first aid and food hygiene, and background checks must have been carried out with the Disclosure and Barring Service. Care in your home is dependent upon your specific needs. Low level home care This may be to assist you with household chores such as shopping, cleaning and assistance with food preparation. It may also involve a care worker accompanying you on trips out and even holidays.
Medium level home care In addition to low level care this will normally involve personal care (assistance with washing, dressing etc), and/or a care worker to assist with mobility.
High level home care This involves visits by two or more care workers who assist people with high dependency needs, such as being transferred from a bed to a chair etc. Care workers may also require specific training to understand any health needs. Live-in care Live-in care involves a care worker living in your home. They must be allowed time off each day and must have a night's sleep. Live-in care can be arranged as a short respite for your main carer or a permanent arrangement to suit your needs. 24-hour care This is required when a person needs assistance or monitoring through the day and night; it differs from live-in care as care workers work on a roster to ensure that a care worker is on duty and awake both day and night.
Some care agencies are also registered as nursing agencies which means they can provide registered nurses if required. All service providers delivering personal care must be registered and inspected by the Care Quality Commission (CQC). You can check a service's latest CQC report at www.cqc.org.uk or call the CQC on 03000 616161. For more information on the CQC, see page 55. Listings of home care providers start on page 23. Paying for home care If you are eligible, home care can be funded in part or whole by the local authority, depending on the result of your needs and financial assessments.
Alternatively, you could make private arrangements directly with home care providers. If you receive Attendance Allowance or Personal Independence Payments, you may choose to use this towards your home care support.
Although the local authority is committed to supporting people to remain at home wherever possible, it will seek to meet the assessed needs of people who are eligible for funding support in the most cost-effective manner. For more information on paying for care, see page 42.
20 For assistance with finding care and support, call Care Choices on 0800 389 2077 At Harlestone and Holmby Home Care (H&HHC) our key purpose is to deliver reassuring, compassionate and supportive care and companionship. H&HHC enables the people that we work with to maintain their individuality and independence in their own home.
Each branch of our company remains intentionally small to maintain that family feel for both clients and staff throughout each company. All services are tailored to suit the wants and needs of each person that we work with, providing an individual package bespoke to their needs. We are able to provide home care to anyone over the age of 18 though most of our clients are over 65 years of age. We specialise in dementia and end of life care. Our staff are hand picked and receive thorough and in-depth training in order to provide the highest quality service. No matter how small or complex your needs, we have a service that suits you.
Our services include:
Personal Care
Dementia Care
Friendship
Home Help
Medication Assistance
End of life care Tel: 01604 419600 Email: enquiries@harlestonehomecare.co.uk www.harlestonehomecare.co.uk Tel: 07949 829515 Email: enquiries@myhhc.co.uk www.myhhc.co.uk Holmby
21 Visit www.carechoices.co.uk for further assistance with your search for care *See page 55. About the agency
How long has the agency been operating?
How long are staff allocated per visit?
Can you contact the agency in an emergency or outside office hours?
Does the agency have experience with your specific needs?
Staff
Are you likely to be visited by different staff each day?
Are all staff checked with the Disclosure and Barring Service?
Will you be notified in advance if your care worker is on holiday or sick?
Are staff matched to you specifically, based on your needs and preferences?
Can you meet your care worker(s) before they start?
Does the agency have both male and female staff?
Accommodating your needs
Can the agency accommodate your needs if they increase? Ask about the process for this.
Does the agency have a training scheme in place?
Are all staff trained to a certain level?
Are staff able to help with administering medication if required?
Is there a way for staff to communicate with each other about the support they provide when they visit you? How?
Regulation
Will your support plan be reviewed at regular intervals?
Can you see the agency's contract terms?
Can you lodge a complaint easily?
Are complaints dealt with quickly?
Can you see a copy of the agency's CQC registration certificate and quality rating?
We suggest that you have paper with you when speaking with home care agencies so you can make notes. Agency 1
Agency 2
Agency Fees per week Quality rating* Notes
Home care agency checklist
© 2018 Care Choices Ltd
22 For assistance with finding care and support, call Care Choices on 0800 389 2077 CARE VISITS AT HOME Good Old Fashioned Service Call our professional team on 0845 3302184 Tel: 0845 3302184 Email: wellingborough@bluebirdcare.co.uk What we offer We offer everything from personal care to shopping, cleaning or social visits. Support for older people, adults with learning disabilities, physical disabilities and/ or mental health issues. Alternative Bluebird Care offers a realistic cost effective alternative to residential care. With familiar friends, relatives and possessions around, you get the care you need in the comfort of your own home.
Good old fashioned service For many people the questions about care don't arise until, suddenly, there is a need.
www.bluebirdcare.co.uk CONNECTING HANDS Domiciliary Care Packages NHS Staff Recruitment Supported Living Assistance, Care Training NATIONWIDE CARE SERVICES WE SUPPLY STAFF DIRECT AS WELL AS TO CARE HOMES  0333 577 4494  info@connectinghands.co  connectinghands.co REGULATED BY Do you need a helping hand? If you are looking for an alternative to residential care or extra support for those everyday tasks that are becoming difficult for you or a loved one – then we're here to help in Northamptonshire from 30 minutes per week to full-time live-in care. Our care teams have been providing award-winning quality home care since 1989 and can help with: personal care, housekeeping, help getting around or even to provide a break to an existing family member or care-giver.
Care and Nursing at Home For more information www.helpinghands.co.uk Looking for care? 0808 274 2935