Of the GIG IN INDIA ECONOMY
Page content transcription
If your browser does not render page correctly, please read the page content below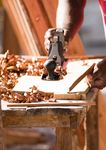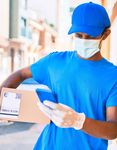 CONTENTS
Foreword                                                           4

Abbreviations                                                      6

Executive Summary                                                  8

Chapter 1: What is the 'Gig' Economy?                              20

Chapter 2: Why is the Gig Economy exciting?                        28

Chapter 3: What is the size of the opportunity?                    34

Chapter 4: Who are the Gig Workers and what role
does gig play in their lives?                                      48

Chapter 5: What are the prerequisites to unlock the Gig Economy?   66

Chapter 6: What are the action steps for key stakeholders?         74

Authors and Acknowledgements                                       84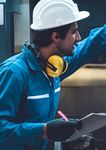 Foreword

                 VIKASH JAIN                                        SEEMA BANSAL
                 Managing Director and Partner,                     Partner and Director,
                 Tech, Media & Telecom Practice                     Social Impact Practice
                 Boston Consulting Group                            Boston Consulting Group

2020 was an unprecedented year; and might well be a pivotal one for most of us. Beyond
disrupting our lives, health, and social interactions, it also severely impacted the livelihoods
for millions of people – and especially those in low-income jobs. Traditional notions of work
and workplace were upended, and new forms of work emerged as a result. That said, it is easy
to forget that even before the onset of the COVID-19 induced lockdowns in India (and much
of the world), they were already in a flux with the emergence of technology-enabled platforms
and services.

In the past decade alone, the advent of the now ubiquitous ridesharing apps and delivery
platforms have brought terms such as 'flexible work', 'gig work', and 'sharing economy' into
the mainstream. On-demand task-based work is not new to India – it has always existed in
various forms in our large informal economy often operating through word-of-mouth and
personal networks. Now with technology bringing many services to our mobile devices and
fingertips, 'gig platforms' are meeting existing and new demand, while creating millions of
jobs in the areas where they operate. Yet, despite speedy penetration of the gig economy into
specific areas, a comprehensive guide on its potential across all sectors of India's economy
and what needs to be done to unlock it was missing.

It was in this context, that we at The Boston Consulting Group (BCG) partnered with the
Michael & Susan Dell Foundation to explore the gig economy's potential and shed light on
its dynamics, pain points and opportunities for action. Our intent was to build a narrative
that could equip leaders, policymakers, and platforms with the necessary data and insights
to unlock economic impact via the platforms, while also creating livelihood pathways for low-
income workers.

In the course of our work, we have uncovered the immense potential for gig platforms to
generate value, create jobs, and meet latent demand across all sectors of our economy,
especially for MSMEs and households. Detailed field research with workers and employers
shed additional light on specific actions that platforms, ecosystem players and policymakers
must take to accelerate the development of the gig economy in India, while ensuring worker
protections and consumer privacy and safety needs.

Our hope is that this report will guide entrepreneurs, investors, non-governmental organizations
as well as policymakers to drive their respective parts of the gig economy to create an economy
that is vibrant, flexible, and inclusive of all workers.

4 | Unlocking the Potential of the Gig Economy in India

Foreword

              RAHIL RANGWALA
              Director, India Programs
              Michael & Susan Dell Foundation

Sangeeta is a trained beautician who does house calls for her clients. She works five to six hours
a day via the Urban Company platform. Living in Mumbai with her husband, two children, and
parents-in-law, she supplements her husband's income (he works as a factory supervisor). The
money helps them pay for better education for their kids and finance a car loan. Her job gives
her a sense of pride and financial independence, and the limited hours mean she can spend
time at home.
Amar is a mini-truck driver who lives in Faridabad. He works for a small transporter who owns
multiple vehicles. His day starts with milk deliveries in the morning, after which he picks up
daily work at the chowk — the place where delivery vehicles congregate. He hopes to own his
own truck one day. He lacks a formal employment contract and wishes his employer would
provide him with health insurance and scholarship support for his children's education.
Sangeeta and Amar are just two of the 3 million+ individuals who make up India's large,
informal, and thriving gig economy. Over the last few years, it has received a boost from rising
smartphone and internet penetration, and the growth of platforms for delivering services.
The Indian urban consumer can now order a meal, schedule a ride to work, or hire a professional
cleaner in just a few clicks. This growth has led to new types of demand and consumption of
micro services.
At the Dell Foundation, creating opportunities for people living in urban poverty to find
sustainable livelihoods is core to our mission. For the millions of young adults finishing school
and college each year, the gig economy can provide a jumping-off point for their careers.
The gig economy can also be a viable option for women to re-enter the workforce in large and
meaningful ways. With 85% of India's workforce employed through the informal sector, the
use of technology platforms can lend a degree of formality and drive greater transparency of
labor demand and supply.
Employers (both large and small) are also recognizing the value of these platforms to improve
efficiency and increase demand for their services. Transport, logistics, and home-based
services have seen rapid growth. We see significant potential for further adoption in labor
intensive sectors like construction, manufacturing, and functional roles.
Behind each gig is an individual with their own story, dreams, and aspirations. This report is
an attempt to build a more nuanced understanding of gig workers in India. We have identified
eight distinct segments of gig workers with differentiated drivers to take up gig work.
This is an important topic but not much has been written about it so far. We hope you will
find this an informative read and we look forward to your feedback and suggestions on digging
deeper on how the gig economy can drive growth and employment opportunities for India.

                                                      Unlocking the Potential of the Gig Economy in India | 5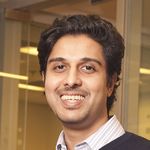 List of
   Abbreviations

                   API:                 Application Programming Interface
                   BCG:                 Boston Consulting Group
                   BoP:                 Bottom of the Pyramid
                   EMI:                 Equated Monthly Installments
                   FTE:                 Full-Time Equivalent
                   FY:                  Financial Year
                   GDP:                 Gross Domestic Product
                   HR:                  Human Resource
                   ILO:                 International Labour Organization
                   IT:                  Information Technology
                   MeitY:               Ministry of Electronics and Information Technology
                   MSME:                Micro, Small and Medium Enterprise
                   NSDC:                National Skill Development Corporation
                   NSQF:                National Skill Qualification Framework
                   OEM:                 Original Equipment Manufacturer
                   SSC:                 Sector Skill Council
                   TAM:                 Transport Authority of Marin
                   UK:                  United Kingdon
                   USA:                 United States of America

6 | Unlocking the Potential of the Gig Economy in India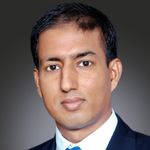 Executive Summary

GIG: NOT A NEW CONCEPT IN INDIA BUT GROWING ADOPTION WITH THE RISE OF TECH
'Gig economy' is among the most widely used terms in the business world today. While gig work (which
broadly comprises work delivered on-demand with little to no formal contracting) has been around for a
long time, it has gained momentum recently with the success of platform-based companies like Uber (in
ridesharing), Swiggy (in food delivery), and Urban Company (in personal services, home renovations and
repair). Today, thanks to the emergence of technology-enabled gig work platforms, over 200 million people
are considered part of the gig workforce globally. Research studies have also indicated that participation
in the gig economy is higher in developing countries (between five and 12 percent) versus developed
economies (between one and four percent); and most of these jobs are in lower-income job-types such as
deliveries, ridesharing, microtasks, care and wellness.

        Gig work is not a new concept in India. With its large informal economy
         and 'casual workers' segment, India has always had the equivalent of
         gig work across urban and rural areas - from temporary farm workers
                to daily-wage construction laborers to household help.

Personal references and offline networks have operated in India to source and meet the need for
on-demand services. What has changed in the past few years is the use of technology to match
and deliver on-demand services at scale.

While there are some clear benefits to this type of on-demand work – namely, convenience, flexibility,
higher unit pay, and greater efficiencies – it has also raised questions around minimum wage requirements,
worker protection, and consumer rights. In response, governments across the world have initiated
legislative and regulatory efforts – ranging from classifying gig workers as 'traditional employees' to
defining requirements, social protection and safeguards to ensure there is parity with other modes of work.
These efforts, while a positive step in the right direction, take a micro view of the challenges and do not go
far enough in unlocking the potential of the gig economy in India.

GIG-BASED EMPLOYMENT CAN CREATE SIGNIFICANT INCREMENTAL ECONOMIC VALUE AND
INCREASE LIVELIHOOD OPPORTUNITIES FOR LOW-INCOME WORKERS
The gig economy benefits employers, employees, as well as the economy at large with gains extending
beyond the traditional notions of convenience and on-demand availability and flexibility. This is because

8 | Unlocking the Potential of the Gig Economy in India
of the underlying economic fundamentals that platform-enabled gig work addresses at scale, and the
collateral benefits it can expand into a virtuous expansion cycle. These include:

              Enhancing the efficiency of large-scale discovery and fulfillment for labor and services

              Aligning the economic incentives across employers and workers, thereby increasing
              earnings for workers while reducing 'fixed' costs for employers

              Catalyzing economic recovery by providing labour on-demand even if employers remain
              tentative about hiring workers full-time

              Expanding labor participation especially for women and students who may only be
              available for part-time work to supplement household income

              Accruing collateral benefits associated with 'formalizing' labor markets including financial
              inclusion and social protection

              Driving overall improvement in productivity by reducing idle and unproductive time

CREATING A STANDARD ARTICULATION OF THE GIG ECONOMY, ITS POTENTIAL, AND STEPS
NEEDED TO UNLOCK CONTRIBUTION TO INDIA'S ECONOMY

    Our focus in this study and report is on gig work as commonly understood:
     temporary on-demand labor employed on a task-based or a time-based
           manner. As such, we are using the definition of gig work as:

                          Employed on a per-time                   Having the flexibility to choose
  Work done by
                          or per-task basis (with no               hour of work with no negative
  an individual
                        commitment of future work)                  impact on earning potential

With the gig economy's growing traction around the world, its ability to create and grow jobs and incomes
at scale, and its relevance in the Indian context, we have focused our study and this report on:

                Sizing the
           potential of the gig                                                    Articulating the
                                               Laying out the
           economy in India –                                                      path forward to
                                            various segments of
           with a specific focus                                                  unlock, formalize,
                                            gig workers and the
           on opportunities for                                                    and enable the
                                             drivers to engage
             middle and low-                                                      growth of the gig
                                             and involve them
             income workers                                                       economy in India

                                                            Unlocking the Potential of the Gig Economy in India | 9
GIG ECONOMY COULD POTENTIALLY SERVE UP TO 90 MILLION JOBS; ADD 1.25 PERCENT TO
INDIA'S GDP (GROSS DOMESTIC PRODUCT)

India's workforce today is estimated to comprise around 500 million workers, of which around 210 million
are engaged in the agriculture and allied sectors, and the remaining approximately 290 million in the
non-farm sectors that include construction and real estate (62 million), manufacturing and utilities (60
million), retail (47 million), and transportation and logistics (25 million).

We based our estimates on a detailed mapping of job-types across industry sectors to identify opportunity
areas and barriers to unlocking demand for gig-based services. The potential of the gig economy was then
determined using in-depth primary interviews with corporations, including large corporations and Medium,
Small, and Micro Enterprises (MSMEs), a survey of over 600 urban households, and inputs from industry
experts.

    Based on these inputs, we estimate that the gig economy has the potential to service up to 90 million
    jobs in India's non-farm economy alone, transact over USD 250 billion in volume of work, and
    contribute an incremental 1.25 percent (approximately) to India's GDP over the long term.

This long-term potential of the gig economy could comprise:

•     Skilled and semi-skilled jobs (around 35 million) within industry sectors

•     Shared services roles (around five million) like facility management, transportation, and accounting

•     Household demand for services (around 12 million)

•     Unskilled jobs (approximately 37 million) across various sectors of the economy

The four largest industry sectors – Construction, Manufacturing, Retail, and Transportation and Logistics
could alone account for over 70 million of the potentially 'gigable' jobs.

The gig economy will comprise both existing jobs that migrate to gig platforms, as well as new jobs that
are created in the economy. The net new jobs will result from better market transparency (ability to match
demand-supply), greater efficiencies in delivery (lower cost), and growing demand (from availability of
smaller increments in consumption or 'sachetization').

In the near-medium term, as many as 24 million jobs (approximately) could potentially migrate to
technology-based gig platforms, including:

•     Nearly three million jobs in shared services

•     Over eight million jobs servicing household demand

10 | Unlocking the Potential of the Gig Economy in India
Exhibit 1

               Gig demand potential across sectors in near-medium term                                                                                         1.8    23.5
                                                                                                                                      7.7          0.2

                                                                                                                                                                      12.3

                                                                                                    0.8          0.3         0.1
                                                                         0.4           0.5
                                                           3.4

                                              0.9                                                                                                                      2.9
                                 3.1
                    4.4
                                                                                                                                                                       8.3

                Construction Manufacturing   Retail   Transportation   Financial   Healthcare and Education    IT and       Media   Personal   Food and      Others   Total
                 and Real                              and Logistics   Services       Fitness               Communication           Services   Hospitality
                   Estate

                                                                 Operating roles              Shared services               Household demand

                Note: 'Others' includes Bottom of the pyramid (BoP) jobs in spaces such as General Administration, Real Estate and Facility
                management, Sales and Marketing services, Mining activities, etc.

            This can be unlocked with the establishment of a few common prerequisites, job-specific employer
            requirements, and specific job-drivers important to gig workers. The potential and need for gig-based
            employment is so relevant that the gig economy could create approximately one million net new
            jobs over the next two to three years by aligning near-term incentives of employers and workers.
            In the long term, the full potential of the gig economy (i.e., up to 90 million jobs), will require evolution in
            industry hiring practices and growing familiarity with and optimization of gig-based services.
Exhibit 2

               Learnings from estimating the gig economy's potential demand

                                       The gig economy has the potential to serve up to 90 million jobs in the non-farm
                                       sectors of India (around 30%) with the potential to add up to 1.25% to India's GDP
                                       through efficiency and productivity gains alone
                                       In the short-medium term, nearly 24 million jobs in skilled, semi-skilled and shared
                                       services roles could be delivered via gig, including nearly 3 million shared services
                                       roles and around 8.5 million roles meeting household demand
                                       The majority of gigable jobs are in the Construction, Manufacturing, Transportation
                                       and Logistics, and Personal Services sectors; primarily driven by MSME and
                                       household demand, with varying frequency of use
                                       Unlocking demand for gig work requires strong credentialing, quality assurance,
                                       on-demand availability, and loss-protection; households require background checks,
                                       safety assurance, and pricing as additional prerequisites to uptake gig-based services
                                       Over the long term, development of an ecosystem of offerings and services, public
                                       digital goods, and public policy combined with evolving industry practices will be
                                       required to unlock the gig economy's full potential

                                                                                                          Unlocking the Potential of the Gig Economy in India | 11
TARGETED OFFERINGS REQUIRED TO EFFECTIVELY ENGAGE AND RETAIN GIG WORKERS

Beyond identifying the areas of demand for the gig economy, an equally important element is developing
an in-depth understanding of gig workers and their motivations and pain points around gig work today.

We performed qualitative and quantitative consumer field research with gig workers from various sectors
of the economy. The research included over 3000 gig workers, over 500 'non-gig' workers (full-time workers,
unemployed persons), as well as 20 focus group discussions covering approximately 160 gig workers across
job profiles, skill levels, employment types, city tiers, age groups, and genders. The in-depth quantitative
research was used to identify the triggers for gig work, drivers and motivations, points of satisfaction and
dissatisfaction, and the impact of COVID-19 on the outlook towards gig work.

Our findings indicate that gig workers are different from non-gig ('regular') workers notably in:

•   Demographics: Gig workers are relatively younger (compared to non-gig workers)

•   Work patterns: Gig workers typically work for fewer hours per day (7 hours versus 8.5 hours for non-
    gig workers)

•   Education levels: Gig workers typically have lower education attainment levels (30 percent have
    studied till grade 9 versus 20 percent in the case of non-gig workers)

•   Household contribution: Gig workers are more often secondary contributors to household income
    (30 percent of gig workers are secondary contributors versus 10 percent of non-gig workers)

     These findings point to the immense potential for gig work to create greater
       livelihood opportunities for lower-income workers, while creating a more
    inclusive workforce. They also suggest greater involvement of youth, students,
          and women in gig work, compared to traditional work arrangements.

Gig workers also differ from non-gig workers in their motivations and the drivers of choice of
work. While there are differences amongst gig workers themselves, in general we learned that:

                Gig workers prioritize the potential for higher earnings and flexible timings in their choice
                of work, with other drivers like salary increments and personal development considered
                lower in priority.

                More than one in four gig workers take up gig jobs primarily to fund additional household
                expenses (beyond regular expenses) such as medical emergencies, household events,
                and paying-off leases

                Gig workers place high importance on transparent, timely, and assured payments

                Non-monetary benefits (such as medical and life insurance) are not big motivators for gig
                workers

12 | Unlocking the Potential of the Gig Economy in India
Still, it is vital to note that gig workers are not a homogenous group, but fall into one of eight
            distinct segments, depending on their skill level, life stage, and contribution to household
            income. The eight segments vary significantly in their job drivers, willingness to trade-off job drivers for
            higher or lower pay, order of prioritization of monetary or non-monetary benefits. For instance:

            •                    Women in one of the high-skill segments highlighted the importance of flexible work hours, pointing to
                                 household commitments and the limited hours they have available to work

            •                    Semi-skilled workers who are also primary earners in the household prioritize income level, continuity,
                                 and assurance of work when considering gig jobs

            •                    Students looking to earn discretionary income (often working as telecallers and data entry operators)
                                 point to learning on-the-job, and schedule flexibility as their priorities
Exhibit 3

                               Gig worker segments in India

                                               High-skill

                                                          Purpose Fulfillers: Hair and                                       Aspiring Entrepreneurs: Mechanic,
                                                          beauty professional, cook, tutor. Jobs                             technician, carpenter, electrician.
                                                          chosen on the basis of flexible                                    Having trust in their skill set, they
                                                          hours, nearby location and safe                                    seek job regularity or continuity
                                                          work environment. Personality                                      and learning opportunities to
                                                          development is a key driver too                                    master skill sets

                                               Moderate-skill
             Perceived level of skill

                                                          Ambitious Hustlers: Data entry                                     Hopeful Balancers: Cab driver, auto
                                                          operator, telecaller, LIC agent. Determined                        driver. Though driven by the need to
                                                          to make a career in their current                                  earn a good pay, salary growth
                                                          field of work, they aspire for growth                              potential and non-monetary
                                                          in terms of learning and rising in                                 benefits like medical/life/vehicle
                                                          designation with promotions                                        insurance too play a key role

                                               Semi-skill
                                                          Financial Contributors: Domestic                                 Financially Strapped Solo Earners
                                                          help, health care worker. Motivated                              Construction worker, food delivery
                                                          to earn a good salary to provide                                 agent. With low-skill level and high
                                                          a helping hand to fund household                                 dependency for household income,
                                                          expenses and also build a savings                                their key job choice drivers are a good
                                                          corpus. Flexible schedule and                                    salary and regularity or continuity
                                                          nearby work location are also                                    of job. Also seek non-monetary
                                                          critical                                                         benefits like health insurance to
                                                                                                                           save money in long term

                                               Student

                                                          Earn to Burn: Telecaller, data entry                               Millennial Providers: Food delivery
             Life stage

                                                          operator. Students seeking to earn                                 agent, package delivery agent, data
                                                          salary for discretionary spending. Job                             entry operator. Students financially
                                                          choice primarily driven by a flexible                              supporting families as well as
                                                          schedule, potential for personality                                funding own education look for jobs
                                                          development (soft skills, confidence,                              that pay well. A flexible schedule
                                                          etc.) and respectable job title                                    is important too

                                                               Contribution of gig income to household income
                                        Low (up to 50%)                                                                                High (more than 50%)

                                                                                                        Unlocking the Potential of the Gig Economy in India | 13
Understanding the specific segment of workers, their drivers, and their motivations is critical to tailoring
            compelling value propositions that can attract and retain workers on gig platforms.

            Despite the disruptions from COVID-19 induced lockdowns around the country, workers have a positive
            perception and outlook towards gig work with around 40 percent of skilled workers and 32 percent of
            non-graduates indicating their willingness to take up gig jobs in the future. However, while gig work
            remains broadly attractive to workers, specific pain points remain unaddressed. These are
            typically related to work assurance, timely payments, learning and personality development,
            and regular salary increments.
Exhibit 4

                Learnings from the study of gig workers

                                 Gig workers tend to be younger, and prefer flexible work hours, timely payment, and
                                 work assurance; they also tend to be secondary contributors to household income

                                 Gig workers' drivers and preferences are defined by one of eight segments based on
                                 skill-level, life stage, and contribution to household income

                                 While appreciated, non-monetary benefits (insurance, working capital loans, etc.) are
                                 not high on the priority list for low-income workers, who are willing to trade around 1
                                 to 2% of their income for it

                                 For low-income workers, gig work continues to have unaddressed pain points such as
                                 assurance of work, timely payments, and, in some segments, learning opportunities

                                 Despite the disruption caused by COVID-19, the perceptions towards gig (including
                                 opportunities and pain points) appear to remain largely unchanged, driven by strong
                                 job and income recovery post lockdown

                                 Platforms providing gig-matching services need to tailor their offerings to the specific
                                 industry or sub-space they are serving to ensure that specific prerequisites (across
                                 demand and supply) are met

            Understanding the specific segment(s) of workers providing services on a particular gig platform, and
            addressing their pain points is crucial to platforms matching the demand side growth with a reliable supply
            of motivated workers who see gig work as their source of livelihood and growth.

            14 | Unlocking the Potential of the Gig Economy in India
UNBUNDLING: AN ECOSYSTEM APPROACH TO UNLOCKING THE GIG ECONOMY FOR INDIA

Growth of the gig economy is often associated with the growth of individual platforms. The feature sets
(option to choose worker, ability to provide task-specific instructions) or functionality (ease of setting-up
service, precision of matching) of the platforms are viewed as the determinants for choosing one platform
over the other.

       The features and functionalities (referred to as 'prerequisites') of the
        platforms need to address the requirements of both workers and
      employees, and are indeed critical enablers of the success of individual
              platforms and the growth of the gig economy at large.

However, with the gig economy spanning multiple industry verticals and job-types, the specific pre-
requisites vary depending on industry sector, job-type, and nature of the service being offered. For
example:

•   Manufacturing facilities looking for skilled technical workers ask platforms to demonstrate and assure
    reliable worker credentials including certifications, work history, and quality of work

•   Construction firms seeking security guards are primarily looking to ensure reliability, background
    checks, and availability at short notice

Across the various industry sectors we researched, the most mentioned prerequisites from employers
were the need for good credentials (work history and references) and commitment to task
completion (output quality and reliability of work products). In addition, employers also point to the
need for transparency and safety, ability to be on-demand, and the option to ensure repeatability
of a specific worker for tasks spanning longer periods of time.

Meanwhile, households point to different sets of prerequisites depending on the specific services
(among the 30+ services indicated) that we tested in our survey. Background checks and safety
assurance are of prime importance in services that are frequently sought by households. For example:

•   In the case of regularly used services such as cooks, domestic help, and drivers, safety assurance is a
    key prerequisite for households

•   Ability to be on-demand is important for infrequently used services, such as repair, renovation, and
    deep cleaning services

•   Prior work experience, ratings, and price point are most cited for services related to repairs, deep
    cleaning, and beauty

Understanding the needs of both employers and workers, and correspondingly tailoring platform
offerings, is crucial to ensure the success of platforms and drive up the adoption of gig work in the
market. A summary of the most mentioned prerequisites is presented in Exhibit 5.

                                                            Unlocking the Potential of the Gig Economy in India | 15
Exhibit 5

                                     Prerequisites that platforms must provide to employers and workers

                                                      Background checks*        Validation of gig worker's identity and background verification for safety
                                                                                and criminal records

                                                                                Facility to rebook the same gig worker multiple times (due to preference
                                                      Repeatability
                                                                                of working with known people)

                                                                                Guarantee of damage coverage if any material is lost or stolen, or if any
                                                      Loss protection           person is harmed by gig workers

                                                                                Assurance of quality of the work done by the gig worker, references to
                                                      Quality assurance         validate quality pre-hiring
            Employer prerequisites

                                                                                Credentials validating the experience, training, and work history of the gig
                                                      Credentialing*
                                                                                worker (including certifications)

                                                                                References, ratings, and testimonials for gig worker's work by verified
                                                      References*               users and prior employers

                                                                                Ability to customize services to meet employer's needs like the use of
                                                      Customization             materials or tools preferred by the employer

                                                                                Competitive pricing of gig services and pricing models (per task, per hour)
                                                      Pricing                   suited to type of service delivered

                                                                                Transparency in price and effort required for a job; cash-in-hand payoff
                                                      Transparency              transparency for worker

                                                                                Assurance of demand (and consequently, income) for worker; availability
                                                      Availability              of workers on-demand for employer
                           Gig worker prerequisites

                                                                             Provision of non-monetary benefits such as insurance, low-interest loans
                                                      Provision of benefits* to gig worker

                                                                                Flexibility to work as many hours as desired, at preferred (convenient)
                                                      Flexibility               time slots for gig workers

                                                      Soft skills               Opportunities (pathways) to improve soft skills and business skills
                                                      development*              required to become better at the job

                                                      Timeliness of             Regular, timely (frequent) payments for completed work to gig worker
                                                      payment

                                     *Could be facilitated by extensions/ancillary service providers

            However, unlocking the full potential of the gig economy for India requires more than just
            platform-delivered prerequisites: it requires 'unbundling the stack' of information and
            services to provide a common set of standards, inventories and registries, interoperability protocols,
            and conducive public policy. An ecosystem of registries, services, community-adopted standards,
            regulations, and interoperable systems can unleash innovation in market-facing services, while ensuring
            worker protection and expanding the uptake of gig-based services across sectors in India.

            16 | Unlocking the Potential of the Gig Economy in India
We see four distinct, critical, and inter-related components to such an ecosystem:

                           Platforms: Providing gig services to end-users and addressing industry and worker-
                           specific prerequisites, and innovations in offerings, pricing, and delivery models

                           Ecosystem Enablers: Providing supporting and commonly used services across
                           platforms, including background verifications, financial services, training and skill
                           development

                           Digital Public Goods: Providing a set of common, secured, and consent-based digital
                           goods serving as 'community-owned' systems-of-records and interoperability frameworks
                           to enable portability and transparency of demand and supply-side information

                           Public Policy and Regulations : Governing the rules of the road for the gig economy,
                           covering worker protection, social benefits, and standard of care
Exhibit 6

               Four components to unlock the gig economy

                                            Platform                                             Ensuring industry and use
                                          and Services                                           case-specific prerequisites to
                                                                                                 consumers and workers

                                      Background checks
                                       and ID verification
                                                                                             Soft and business
                   Ecosystem                                                                 skills training
                    Enablers           Financial services
                                                                                             Technical skills
                                                                                             training
                                       Credentialing and
                                         skill verification

                                                  Worker                                     Credentialing
                                                  registry                                   standards
                Digital Public
                        Goods
                                           Skill inventory                                   Data interoperability
                                           and repository                                    framework

                                       Registration, data
                                    sharing requirements                                     Basic workplace
                      Public                                                                 training requirements
                                             Data privacy
                  Policy and
                                             and security                                    Apprenticeship
                 Regulations
                                                                                             requirements
                                     Occupational hazard
                                       benefits, coverage

                                                                         Unlocking the Potential of the Gig Economy in India | 17
India already has many of these elements in various stages of maturity with a wide range of gig platforms
across multiple sectors, along with innovations in transaction-level financial services, and on-demand
training. Public goods like the National Skill Qualification Framework (NSQF), and the policies on
Open Application Programming Interfaces and Open Source Software by the Ministry of Electronics &
Information Technology (MeitY) are in place. Public policy in the form of the Personal Data Protection Bill,
2019, and the Code on Social Security, 2020, have also been enacted. A coalition between private, social,
and public sector stakeholders, philanthropies, and investors is required to assess the sufficiency of these
existing components and ascertain the need for building new ones.

   Even in the absence of such an ecosystem, the gig economy has continued
     to generate traction across multiple industry sectors. These gains have
     come from individual platforms and efforts replicating the information,
        service and data requirements needed to deliver gig offerings to a
    marketplace of employers and workers that continues to demand more.
    Such momentum is only indicative of the immense potential that the gig
     economy holds for India. Bringing together an ecosystem of platforms,
     services, public goods, and public policy can unlock the gig economy at
   scale, contribute to India's growth, and create jobs and livelihood pathways
              for millions of low-income workers across the country.

18 | Unlocking the Potential of the Gig Economy in India
Unlocking the Potential of the Gig Economy in India | 19
Chapter

                                  1

           '

       Chapter 1 of this six-part series on the Gig Economy in India introduces readers to
       an emerging form of employer-employee relationship that has disrupted traditional
       views of 'work' held globally. While India is no stranger to 'on-demand' work thanks
       to its vast informal economy with offline networks, tech-enabled platforms have
       accorded such roles greater formalization and visibility. However, despite global
       prominence, there exists limited consensus on what is 'gig work' and therefore policy
       responses have varied as well.

20 | What is the 'Gig' Economy?
What is the 'Gig'
Economy?
The digital economy has seen rapid growth over the last couple of decades, particularly driven by the pace
of adoption of smartphones across populations in developed and developing economies. A recent report
pegged the number of smartphone users in India alone at 500 million.1 This rapid digitization has also
changed how we work and procure services, leading to the emergence of the sharing economy and the 'gig
economy'. Popular companies like Uber and AirBnB have made asset sharing and part-time, on-demand
work both feasible as well as remunerative.

                 Other forms of platform-enabled 'gig' work have emerged in a variety
                of sectors from home construction and repairs to personalized services
                 all around the world. The 'gig economy' is amongst the most popular
                                     buzzwords of the 21st century.

Despite its widespread appeal and usage, the term 'gig' is often used to encompass a wide range of
activities, from part-time employment to 'contract' labor and on-demand staffing services. The range of
categories that have been loosely included under the gig economy umbrella by published reports and
press articles has also resulted in differing statistics on the employment and economic potential of the gig
economy.

WHAT IS KNOWN ABOUT THE GIG ECONOMY AND ITS WORKERS

Despite the differing definitions, the consensus remains that the number of people using 'gig work' for
part-time and full-time employment continues rising around the globe every year. The World Bank noted
that six percent of the world's labor force is part of the gig economy.2 Thirty-six percent of workers
in the United States of America (USA) are said to be involved in the gig economy;3 and over 200 million
workers globally are considered part of the gig workforce through freelancing.4
A substantial part of the world's economic output is associated with gig work, with around USD 4.5
trillion of gross volume5 having been generated from all forms of non-traditional work (of which
the gig economy is a subset) across the world in 2019. This includes contributions of independent
contractors, temporary agency workers, directly sourced temporary workers as well as human 'cloud
workers'.6

While identifying key trends shaping the future of jobs and the workforce, the Future of Work7 research
project noted that gig participation is higher in developing countries. The considered trends include
the emergence of new jobs and skills, widening gaps in available talent, changes in government regulation,
and evolving attitudes toward work itself.8 Only one to four percent of labor on labor-sharing platforms
in mature markets like the United States of America (USA), Germany, Sweden, the United Kingdom (UK),
and Spain treat gig work as the primary source of income, while five to 12 percent of workers in developing
markets (including China, India, and Brazil) earn their primary income through digital platforms. Similarly,
only around 10 percent of workers in the USA use gig platforms as a secondary income source, compared
to around 30 percent of workers in developing markets like China and India.
1.Indo-Asian News Service. 2020.'Over 500 million Indians now use smartphones, 77 percent of who are online: techARC'. Gadgets 360 by NDTV. 2. World Bank. 2019. 'The World Develop-
ment Report (WDR) 2019: The Changing Nature of Work'. 3. Press reports, projections based on US Bureau of Labor Statistics data. 4. World Bank. 2019. 'The World Development Report
(WDR) 2019: The Changing Nature of Work' gives statistics as 57.3 million, United States; 2 million, United Kingdom; 10 million, European Union; 15 million, India; has been added to
China's and UK's estimate. 5. Staffing Industry Analyst Report. 6. A Forrester study defines "cloud work" as a new class of information workers who embrace cloud apps to serve their
mobility and collaboration needs. 7. 2018 project by Harvard Business School and Boston Consulting Group's Henderson Institute which included an in-depth quantitative survey of 11,000
workers and 6,500 business leaders across 11 countries. 8. Future of Work Survey, 2018 by BCG and Research Now SSI.

                                                                                                     Unlocking the Potential of the Gig Economy in India | 21
BCG's Future of Work report shows a low share of workers using gig as a primary source
Exhibit 1.1: Share of workers using gig
          as primary source of income

                                              of income
                                                                                                                                                             45%
                                                                                                                                                                          39%

                                                                                                                                                   26%       33%
                                                                                                                                                                          31%
                                               17%                                                                                       18%
                                                                  14%
                                                                                                                     10%                 13%       23%
                                               13%                10%                            7%
                                                                                       7%                                        7%
                                                                             5%                            4%        7%                                      12%
                                                                             3%        6%        6%                              5%                                       8%
                                               4%                  4%        3%                            3%        3%                  5%           3%
                                                                                            1%        1%        1%               2%

                                               All

                                                                               Gig work as secondary income                Gig work as primary job
                                              Survey question: "Do you currently (also) work through an online platform (such as Uber, taskrabbit, UpWork, Fiverr, Freelancer.com
                                              etc.)?"
                                              Source: Future of Work Survey, 2018 by BCG and Research Now SSI.

                                              Globally, more than half of gig jobs are driven by demand for low-skilled,
                                              low-wage work. Only around 30 percent of them require specialized skills
                                                                            and expertise.
                                          Delivery and ridesharing (primarily cabs) are the most mature services in the global gig economy. Freelance
                                          consulting, design, and shared services such as marketing and Information Technology (IT) are quite
                                          prevalent in the high-skilled services.

                                              BCG's Future of Work report shows that India's gig workforce is dominated by lower-
Exhibit 1.2 Skill split
     across gig work

                                              skilled workers compared to global averages

                                                                Higher-skill freelancing: IT,              Personal services: Care,           Other low-skill gig work:
                                                                Design, Management                         Wellness, Teaching                 Cleaning, Microtasks

                                                                Low-skill gig work: Deliveries             Low-skill gig work:                Other
                                                                                                           Ridesharing

                                              Source: Future of Work Survey, 2018 by BCG and Research Now SSI.

                                          22 | What is the 'Gig' Economy?
The growth of the gig economy has also prompted regulator response on worker protection and
classification. Nevertheless, different countries have different approaches to the definition and treatment
of gig work. Laws and regulations are, however, catching up to the gig economy and its needs in
different parts of the world, albeit slowly.

PUBLIC POLICY AND REGULATORY RESPONSES TO THE GROWTH OF THE GIG ECONOMY
Across the world, various legislative and regulatory efforts have attempted to respond to the growth of gig
work and its corresponding worker protection and classification issues. The efforts range from classifying
gig workers as almost full-time employees to not adequately recognizing gig work as a separate category.
The state of California, in USA, has defined a three-pronged test to define gig work, with the aim to
equate gig workers with employees and compel companies to provide benefits for them.9 The states of
Massachusetts, New Jersey, and New York are likely to follow suit. This resulted in mixed reactions from
employers and gig workers alike. The cost implications of providing added benefits is worrying companies,
as well as driving apprehensive gig workers to protest the impending loss of their jobs, with the expectation
that companies are likely to fire temporary workers rather than adhering to strict laws and running high
expenses.
New legislature in the UK stresses on the responsibility of employers to provide benefits, and provides
rights to gig workers to request permanent roles and paid time-off.10 Under new legislation, firms will have
to provide a 'statement of rights' on the first day of a person's employment, setting out the paid leaves they
are entitled to, including sick, maternity, and paternity leaves. The new legislation will give workers in the
gig economy the right to request for a temporary or fixed-hour contract after 12 months, and to tackle the
challenges in building up continuous service.
The Australian government, meanwhile, having recognized the lack of laws regulating gig work, has brought
out the Fair Work Amendment to ensure that all workers have the protection of the Fair Work Act, 2009,
and access to the labor standards, minimum wages, and conditions established under the act. The passing
of the Making Australia More Equal Bill, 2018 (which includes the Fair Work Amendment), would enable
the Fair Work Commission to apply certain wages, terms, and conditions to workers, even where they are
not classified as 'employees'.
China, on the other end of the spectrum, does not formally define or recognize gig workers in its employee
classifications. This has led to several discrepancies in how employer-employee relationships are defined,
including the classification of cab aggregators as employers (versus platforms that provide gig work), and
delivery agents as employees (and not contractual workers).
In India, the legal framework does not seek to equate gig or platform workers with employees; however,
their definition remains unclear. Existing Indian jurisprudence refers to gig workers as independent
contractors.11 Under the Code on Social Security, 2020, the term 'gig worker' has broadly been defined
as "a person who performs work or participates in a work arrangement and earns from such activities
outside of traditional employer-employee relationship". The code has also defined 'platform work' as
"an employment form in which organizations or individuals use an online platform to access other
organizations or individuals to solve specific problems or to provide specific services in exchange for
payment". The code also indicates that such workers, albeit not employees, may be provided with certain
social security benefits as determined by the central government. These may include life and disability
cover, accident insurance, health and maternity benefits, old age protection, crèche and childcare services,
and other benefits.

GIG ECONOMY IN INDIA

                 India, with its large informal economy and workers, has always had
                  the equivalent of gig work – and the current scenario presents an
                                opportunity to formalize and organize it.

 9 California Assembly Bill 5 (AB5).
10 BBC. 2018. 'Workplace reforms will protect gig economy workers.'; Crerar, P. 2018. 'Gig economy workers' rights to be given boost in overhaul.' The Guardian.
11 The Code on Social Security, 2020.

                                                                                                        Unlocking the Potential of the Gig Economy in India | 23
Across industry sectors, many responsibilities and job-roles have traditionally been task-based and fulfilled
by temporary labor who are hired on an as-needed basis. The construction industry, in particular, operates
largely with on-demand informal labor, typically provided through a network of labor contractors and other
third-party connections. In Indian households as well, there is frequent use of on-demand workers for
personal services such as drivers, appliance repair and maintenance, renovation, and minor construction
work.
Various reports and studies have attempted to classify and size the on-demand economy in India – ranging
from part-time workers to staffing contracts. Such studies have indicated that half of all Indian gig workers
are in industries such as software and technology. Strategy, technology, and marketing were identified
as the top three skills in demand for around 50 percent of projects12 with startups, large corporates, and
professional services. But most of these gig work studies focused on white-collar jobs, with limited focus on
the growth and need for blue and gray-collar gig workers who make up the majority of the gig work force in
India.
The most visible spaces of activity in India's gig economy have been in personal transport,
last-mile delivery, and at-home personal services. Key players include Uber and Ola (in the
personal transport space), Swiggy, Zomato, Delhivery, Dunzo, and Foodpanda (in the delivery space),
Urban Company, Housejoy, Handy, and Mr. Right (in the at-home personal services space), as well as
others such as Portea (in the at-home nursing space), and FlexingIt and Upwork (in the high-skilled and
professional tasks space).

DEFINING GIG WORK
Across various studies, reports, and articles on gig work, there are varying definitions of gig work
encompassing a wide range of activities and work arrangements. Beyond the terminology serving as a
'catch-all', it also obfuscates the understanding of the dynamics, demand-patterns, and drivers affecting
gig work. The variety of definitions in use also lead to imprecise discussions on the features, protection,
and benefits required to adequately meet the needs of the gig economy and its workers; or understand the
incentives required for various stakeholders to effectively participate in this important and growing model
of work.
The International Labour Organization (ILO) defines the gig economy as encompassing two types of jobs:
First, microtasks that can be performed online and organized on a global scale ('crowdwork'). Second,
services enabled by online companies using websites and mobile apps that are typically performed locally
(i.e. on-demand services).13 Recognizing the wide range of use types this definition can encompass, the ILO
also notes that vagueness in the classification of gig work is to be taken into account when considering any
statistics on the gig economy.

    This study is focused on the gig worker as it relates to temporary on-demand
  labor employed on a task-based or time-based manner. As such, we define a gig
                                      worker as:
                                                                  Employed                                                  Having the flexibility
             An
                                                          transactionally on a time                                          to choose his/her
         individual
                                                            or task-based manner                                               hours of work

12. FlexingIt. 2019. 'Professional Gig Economy 2018-19 Report Card'.
13. The Future of Work initiative was proposed by the ILO Director-General in 2013 as one of seven centenary initiatives.

24 | What is the 'Gig' Economy?
Exhibit 1.3: Defining a 'gig' worker

                                              We developed a standard definition for gig workers based on flexibility and transactionality

                                                                 Platform-enabled
                                                                                                                                             Transactional; time or task-based payment

                                                                                                                                             Flexibility of supply

                                                                          Gig worker
                                                                                                                                             Individual worker

                                       Under this definition, we see a gig worker as a person who is engaged in a temporary and
                                       transactional work arrangement, paid on the basis of time or task for short durations, which
                                       may or may not involve a formal contract for each transaction. For example, a carpenter hired to
                                       fix a broken closet and paid on the basis of that task alone meets this criterion of transactionality, while a
                                       carpenter 'on the rolls' of a contractor and paid weekly or monthly (even if on the basis of the jobs) would
                                       not be covered by this transactionality clause.
                                       We also see a gig worker as one who has flexibility of supply – to choose when he/she works, without
                                       negatively impacting his/her ability to earn.14 For example, an app-based cab driver can choose when to
                                       login to the app and for how long without that decision affecting his ability to earn, which is different from a
                                       doctor in a clinic where flexible timings (despite being transactional) would affect his/her ability to earn.
                                       Finally, we define a gig worker as one who is hired as an individual (as opposed to a team of workers) and is
                                       paid on the basis of his/her individual work. For example, a cab driver taking up rides directly from a
                                       ride-hailing platform would be considered a gig worker, while a cab driver who is employed by a cab
                                       aggregator would not be considered a gig-worker even though he finds his/her work on a platform.
                                       Under the above definition, we would exclude services provided by staffing agencies as well as labor
                                       contractors (both of which serve to aggregate demand), even if those services are paid for on a per use
                                       basis.

                                       FOCUS OF THIS REPORT
                                       We launched this study with the intent of defining and understanding the potential of the gig economy in
                                       India, with a specific focus on low-income workers; and the opportunity that technology (and tech-enabled
                                       platforms) can play in unlocking demand and livelihood pathways via the gig economy. Across the various
                                       job-types, levels, and industry verticals in India, we have sought to explore and bring clarity to the potential
                                       of the gig economy in providing jobs and livelihood pathways to low-income workers.
                                       With the average annual Indian household income at around INR six lakhs, we consider every household
                                       earning less than INR 50,000 per month as a part of the low-income category. With a range of 1.3 to
                                       2 earners per household, varying based on the household income tier, this translates to job-types that
                                       typically earn less than INR 30,000 per month. In our analysis of demand across industries, job-types, and
                                       earners, we have used this as an indicative threshold for the focus of this report.

                                       14 We believe that this flexibility of supply is likely to be a reality once the gig economy reaches an equilibrium allowing workers to exercise true flexibility. Currently, gig economy is in an
                                       expansionary stage with various platforms vying for a market share. This has led to barriers to flexibility of supply in the form of revenue-based payment, or threshold-based incentives.

                                                                                                                                                   Unlocking the Potential of the Gig Economy in India | 25
Exhibit 1.4 Average
   income in India

                          Average household income in India is approximately INR 6 lakhs per annum
                                                  2010                                        2019                                2030
                       Average household                                                                      ~1.5X
                       income1 (INR lakhs          3.87                                        5.24                                7.88
                       per annum)
                       Annual gross
                       household income1                    Number and % of households (million) in different income brackets               Growth
                       (INR lakhs per annum)                                                                                                ('19-'30)
                       Elite                                                                                            27 (7%)
                                             3 (1%)                                   10 (3%)                                                2.6x
                       >20.0

                       Affluent           13 (5%)                                  26 (9%)                                       64 (18%)    2.4x
                       10.0-20.0

                       Aspirers                                                              59 (21%)                            99 (27%)
                                      35 (15%)                                                                                               1.7x
                       5.0-10.0

                       Next billion           108 (45%)                                                                         139 (38%)
                                                                                         130 (45%)                                           1.1x
                       1.5-5.0

                       Strugglers                79 (33%)                                    64 (22%)                 35 (10%)               0.5x
Unlocking the Potential of the Gig Economy in India | 27
Chapter

                                        2

       Chapter 1 of the series establishes what the gig economy means to India and the
       world. Moving from a popular buzzword, gig economy and gig workers are part of
       a large and growing space – six percent of the world's labor force is part of the gig
       economy. India is no stranger to gig work given that it forms a bulk of its informal
       economy and, in more recent times, has embraced gig work in areas like personal
       transport, last-mile delivery, and at-home services. Policymakers are, however,
       grappling with appropriate regulations, leading to high diversity across the world.
       Therefore, as the first step, Chapter 1 defines the term 'gig' and explores what it
       means to be a 'gig worker' and as the next step, Chapter 2 defines the benefits
       technology platforms have unleashed.

28 | Why is the Gig Economy exciting?
Why is the Gig
                                        Economy exciting?
                                        GIG WORKERS OPTIMISTIC ABOUT THE GIG ECONOMY, GLOBALLY
                                        The gig economy, having seen a meteoric expansion across the world in the past decade, has raised legitimate
                                        questions about its viability as an economic and livelihood engine that can be sustainable in the long run.
                                        To pick a popular example, Uber was founded in San Francisco, USA in March 2009, and is now active in over
                                        900 cities, boasting of more than 100 million active users worldwide (pre-COVID-19 numbers). This scale of
                                        rapid expansion is not uncommon among gig platforms across the world, including those in India.

                                                   The set of advantages that the gig economy provides has resulted in
                                                increasing levels of adoption and participation in gig work across the globe
                                                                in both developed and developing nations.

                                        Those currently engaged in the gig economy have quite a positive outlook,1 and most of them endeavor to
                                        continue working independently, versus rejoining the traditional workforce as salaried employees.

                                              BCG's Future of Work report indicates that twice as many gig workers prefer continuing
Exhibit 2.1: Gig workers' preferences

                                              independent work as against finding full-time salaried employment

                                                                               Prefer to continue working independently but focus on finding additional clients
                                                                               Quit independent work and find a full-time position as a salaried employee

                                             Source: Future of Work Survey, 2018 by BCG and Research Now SSI.

                                                      SEVERAL BENEFITS MAKE THE GIG ECONOMY APPEALING
                                            The gig economy is disrupting the way modern organizations work, and elevating
                                          employer-employee relationships to short-term symbiotic stints that are economically
                                           as well as practically beneficial. There are five primary benefits that the gig economy
                                               provides, which contribute both directly and indirectly to economic growth.

                                        1 Arruda, W. 2020. '6 Trends That Will Shape the Gig Economy in the 2020s'. Forbes; U.S. Bureau of Labor Statistics.

                                                                                                                                                Unlocking the Potential of the Gig Economy in India | 29
Exhibit 2.2: Benefits of
technology-enabled gig work

                                      There are five key benefits of migration to technology-enabled gig platforms

                                 Improved efficiency across supply-demand of gig labor

                                 Increased number of earning pathways and enhanced livelihood potential
                                 for gig workers

                                 Catalyzed economic recovery via gig jobs that expand labor participation (especially
                                 for women and students)

                                 Formalization of on-demand gig work versus current informal status

                                 Creation of around 3 million net new jobs to cater to currently
                                 unmet demand across corporates, MSMEs, and households in India

                                First, real-time technology-based platforms offering on-demand gig labor can greatly enhance the
                                efficiency of large-scale discovery and fulfillment for labor and services.2 This addresses two key concerns
                                that Indian employers typically have:

                                •     Despite widespread availability of workers in India, employers face a gap when attempting to locate
                                      qualified labor for critical path tasks or to cater to peak demand. For example, large builders often
                                      struggle to find unskilled labor during sudden demand peaks due to labor-contractor inefficiencies.
                                      The gig economy can enable employers to hire workers real-time and at scale – thereby
                                      catering to the constrained demand in corporations as well as the latent demand in
                                      households which typically goes unmet due to a lack of transparency and visibility.

                                •     Gig work broadens the pool of potential employers (demand expansion) by 'sachetizing'
                                      demand and lowering the entry barrier for hiring workers or services. Employers no longer
                                      need to hire someone full-time and commit to a monthly paycheck. Rather, they can choose to hire
                                      the worker just for the hours the service is required for (or for the duration of completion of the
                                      task in question).

                                Better visibility and discovery across the labor supply-demand journey, as provided by technology platforms,
                                can thus lead to greater economic efficiency and increased likelihood of adoption when platforms operate
                                at scale.
                                2. Schwellnus, C., et al. 2019. 'Gig Economy Platforms: Boon or Bane?'. Economics Department working papers No. 1550. Organisation for Economic Co-operation and Development (OECD).

                                30 | Why is the Gig Economy exciting?
Second, technology-based gig platforms help align the economic incentives of employers with
those of workers. Platforms play the simultaneous role of reducing employers' fixed labor costs while
increasing livelihood potential for workers.
Consider the example of an electrician working for an MSME doing residential construction. In a
traditional work arrangement, the electrician could be on the payroll of the MSME and working on a set
of constructions sites, with an assured salary at the end of the month regardless of his utilization levels.
Alternatively, in a gig construct, the electrician could be hired by the MSME to accomplish the same set of
tasks, but paid only on a task or time basis; freeing up the electrician to take up additional jobs on other
sites, or provide on-demand repair or maintenance services for additional income.
In the above example, by 'releasing' the unproductive time of the worker to the market, the employer
stands to gain by only paying for the worker's productive time, which (even at a higher pay per unit) could
reduce the total cost of consumption. Meanwhile, the gig worker stands to gain as well: payment made
only for his productive time frees up non-value-added time (from a traditional work setup). This time can be
deployed for other productive work, leading to a higher pay per unit of time, thus increasing the potential
for earning.
Beyond increasing productive time and pay, technology platforms help align incentives by enabling
better price transparency, tracking of work quality, and creating a motive force for productivity
improvements. The Future of Work study noted that gig workers typically use multiple types of platforms,
sometimes combining low and high-skill types,3 enabling gig workers to assess various pricing models and
pick the most suitable one. Platforms are also increasingly bringing visibility to quality and performance,
including qualification tests that gig workers take during onboarding, ratings from previous customers, as
well as validating the credentials of the gig workers for certain tasks and capabilities.

Third, the gig economy could catalyze economic recovery and expand labor participation
(especially for women and students).4
In the wake of COVID-19, the uncertainty associated with economic recovery and the existing or future
requirements for full-time workers has made many companies, especially MSMEs, hesitant to restart
hiring. Meanwhile, workers have also become acutely aware of the lack of stability and income assurance
in traditional part-time and on-demand work. At scale gig platforms can play a critical role in enabling
employers to hire workers on-demand while simultaneously providing employees with visibility and
assurance of income without the need for 'full-time' work.
By definition, gig work has flexible work hours, and can induct into the workforce those segments of the
population who are unavailable for traditional nine-to-five jobs. In fact, our research of gig workers (detailed
in Chapter 4 of this report) points to higher gender inclusivity and student participation in gig work.

Fourth, the gig economy accrues several collateral benefits associated with 'formalizing'
labor markets.
In the Indian context, traditional forms of gig work exist in every economic sector, typically driven
through personal and offline networks. These 'informal contractors' and 'known workers' are connected

3. BCG Future of Work 2018 survey, conducted with Research Now SSI.
4. Chaudhary, R. 2020. 'India's Gig Economy: The Future of Work for Women?'. Initiative for What Works to Advance Women and Girls in the Economy (IWWAGE).

                                                                                                   Unlocking the Potential of the Gig Economy in India | 31