OPCO ALLSTON, LLC DBA DR. GREENTHUMB'S ALLSTON - 144 HARVARD AVENUE, ALLSTON PRESENTATION TO
Page content transcription
If your browser does not render page correctly, please read the page content below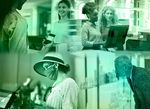 OPCO ALLSTON, LLC
        DBA
 DR. GREENTHUMB'S
      ALLSTON
144 HARVARD AVENUE, ALLSTON
    PRESENTATION TO THE
   BOSTON CANNABIS BOARD
WHO WE ARE: LOCAL ROOTS, NATIONAL EXPERTISE

LEAH SAMURA, CHIEF EXECUTIVE OFFICER & 51% OWNER
v Lifelong Mattapan resident.                          v Director of Training of Cannabis for City
v Co-creator of Purient Bedroom Cannabis, a cannabis     Farm in Roslindale, a community learning lab
  topical for women and couples, available in over 25    designed to reduce barriers to entering the industry
  dispensaries.                                        v Former employee of United South End Settlements,
v Co-owner of Yamba Boutique, a cannabis retailer in     the Dewitt Center, and the Urban League of Eastern
  Harvard Square                                         Massachusetts.
v President of Cannabis By Default, providing pathways v Former adjunct professor at Roxbury Community
  to employment and ownership for people who have        College.
  been harmed by cannabis prohibition.

                  LOUIS FREESE AKA B-REAL: 32% OWNER
                  Best known as performing artist Cypress Hill, Louis Freese launched the celebrated
                  Dr. GreenThumb's cannabis brand with a product line and retail stores in 2018 at the
                  inception of adult use cannabis in California. Dr. GreenThumb's mission is to actively support
                  inclusivity within the cannabis industry and to use its presence to enhance and enrich local
                  communities. The brand celebrates music, culture, and self expression.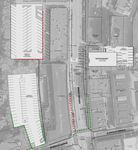 PROVEN PARTNERS & COLLABORATORS
Our Allston facility will have access to our proven procedures relative to security,
compliance, personnel, and operational resources gleaned from lessons learned from
a local and international footprint.

             The project principals have executed a Labor Peace Agreement with UFCW Local 1445.

             Some of the founders of Cookies Retail hold 9% of the company's membership interests.
             Cookies maintains 35+ cannabis licenses with 0 regulatory infractions and is the #1
             selling cannabis brand in the nation.

             Leah and her husband Sieh were the first company to be accepted into the Sira
             Accelerator program to launch cannabis infused products.

             The company is committed to dedicating at least 20% of shelf space to products and
             brands owned by other EEA applicants, Boston Equity or Social Equity Program
             participants, MA MBE / VBE / WBE companies, or Boston-owned companies. Products
             featured will include Purient, a cannabis topical designed by Leah.
VALUES BEFORE PROFIT
• 100 percent of employees will be Boston           our commitment to Allston
residents, diverse, OR have a history of                       of employees will be Boston residents, with an
                                                               Allston Brighton hiring preference
disproportionate impact from drug law
enforcement.                                                   of employees will identify as minorities

• 30-35 full-time employees will be required.                  of employees will identify as women /
                                                               nonbinary
Employees will be paid a REAL living wage
(starting at $20/hour & averaging $24/hour),                   of initial managerial staff will identify as
                                                               women / nonbinary or minorities
and have comprehensive healthcare benefits,
401k, full public transit subsidies, & 20 hours                of employees will have a drug-related CORI
of paid volunteer time. There will be
whistleblower protection and nonretaliation
policies clearly in place.                          • All employees will receive access to Green
                                                    Flower's online cannabis workforce
• Job openings will be advertised through           development program and an on-site
local workforce development groups (My              mentorship program.
Brother's Keeper, Office of Returning Citizens,
Office of New Bostonians, MassJobs), local
civic and business associations, local job fairs,
and within the facility.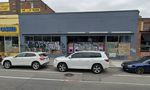 DOING WELL BY DOING GOOD

                                             charitable                           products for
        storefront
                                             initiatives                          good
        improvement
GOAL                                   GOAL                                 GOAL
Support diversely owned Allston        Provide 250+ annual hours of         Help EEA, SEP, BEP, diverse, and
businesses through a $10,000/year      community service to businesses      local companies to stand up their
graffiti prevention initiative.        promoting diversity + inclusion      companies, brands, & products.

PROGRAM                                PROGRAM                              PROGRAM
Through collaboration with local       Through an opt in program,           20% of shelf space will be
business associations to identify      employees will have 20 hours of      designated to brands that meet
diversely owned local businesses,      paid community service time per      the above criteria through an
coordinate & fund the installation     year to direct towards charitable    inclusive procurement program.
of graffiti prevention solvent up to   initiatives enhancing DEI efforts.
$10,000 / year.

MEASUREMENT                            MEASUREMENT                          MEASUREMENT
Financial and business information     Payroll records, community service   Financial and business information
records, feedback from businesses      event materials                      records.
144 HARVARD AVE: EXTERIOR SITE PLAN
                                      -   Secured area for staff
                                          parking, deliveries,
                                          loading and trash with
                                          24 hour surveillance

                                      -   Additional 10 offsite
                                          parking spaces within
                                          a block on Glenville
                                          Ave for customer use

                                      -   No exterior queuing

                                      -   Hours: 9A-9P

                                      -   Downcast lighting to
                                          illuminate property
                                          without shining light
                                          into adjacent
                                          properties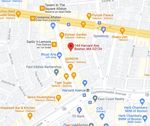 SITE ACCESS                      public transit
                               57,66 bus lines - 2 blocks

  municipal lot                       employee lot
  60 spaces                      6 dedicated vehicle spaces,
                               3 bike racks, + secure loading

                                    street parking
                                 27 vehicle parking spaces +
                                       numerous bike racks
 customer lot
 10 exclusive, marked spaces

                                   public transit
                               MBTA Green Line – 1 block
                                    66 bus line – 1 block
                               bluebikes dock – 2 blocks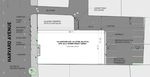 HARVARD AVE STOREFRONT

-   Designed to exceed the security and operational requirements set forth within 935 CMR 500 and the Boston Cannabis
    Board's rules and regulations and with the safety of security of consumers, employees, and the general public in mind.
-   Three separate points of ID verification – at entry, check in, and at the counter – using state-of-the-art scanning
    technology, back up IDs for out of state licenses, and visual ID verification.

144 HARVARD AVE: INTERIOR FLOOR PLAN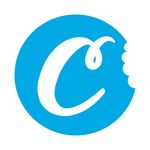 DENSITY + CANNABIS COMPETITION IN ALLSTON
                        Already one of the densest communities in Boston,
                        Allston is poised for growth with over 1,000
                        residential units permitted within a ½ mile of the
                        site within the last two years.

                        As a result of its density, multiple businesses can
                        compete and thrive, enhancing the quality of
                        service and providing superior products to
                        consumers. Within a ½ mile of 144 Harvard Avenue,
                        there are:

                        -   7 pizza shops           - 3 CVS's
                        -   15 bodegas              - 3 Seven Elevens
                        -   5 liquor stores         - 8 bubble tea stores
                        -   5 laundromats           - 9 bars
                        -   8 hair salons           - 8 coffee shops
                        -   5 fast food establishments

VALUES INTO ACTION
Dr. Greenthumb's Allston has already:

•   Conducted business walks and residential canvassing
    resulting in over 200 letters of support from local
    businesses, residents, and other community stakeholders,
    including a letter of non-opposition from Councilor Liz
    Breadon;
•   Presented before and committed to joining Allston Village
    Main Streets at the highest level;
•   Commissioned the local 'Postcards from Allston'
    photographic art series to have a storefront display during
    permitting;
•   Offered the use of its space to host Allston open studios;
•   Presented before and committed to having an active
    presence at the Allston Civic Association and Brighton-
    Allston Improvement Association;
•   Presented before and committed to having the highest
    level of membership of the Allston Board of Trade;
•   Signed a Labor Peace Agreement with UFCW Local 1445;
•   Made a $1,500 contribution for holiday lights along Harvard
    Avenue;
•   Met with Representative Honan and Representative Moran;       MAP OF LOCAL SIGNATURES IN SUPPORT
•   Made a $500 contribution to the Holiday Toy Drive
    sponsored by Representative Moran; and
•   Made a $500 contribution to the Bais Yaakov of Boston
    located in Brighton.