Optima Home/Beds Policy
If your browser does not support JavaScript, please read the page content below:
Optima Home/Beds Policy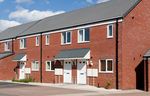 Optima Home/Beds Policy Please add this number to your mobile phone in case you need to claim: 0345 122 3019

3 HH040 May 2018 Optima Home/Beds Policy Welcome 4 Your policy in a nutshell 5 Making sense of your policy 6 Guide to making a claim on your buildings or contents insurance 7 Claim limits on your policy 9 Our telephone advice lines 11 What your policy does and doesn't cover 12 Section A: Buildings insurance 13 Section B: Accidental damage to your buildings (optional) 21 Section C: Contents insurance 22 Section D: Accidental damage to your contents (optional) 37 Section E: Everyday personal belongings (optional) 38 Section F: Higher value personal belongings (optional) 40 Section G: Bicycle cover (optional) 41 Section H: Legal expenses cover (optional) 42 How to make changes to your policy 51 How to cancel your policy 52 How to make a complaint 53 How we look after your personal information 55 Contents
4 HH040 May 2018 Optima Home/Beds Policy Welcome Thanks for buying home insurance with Ageas. We're one of the UK's largest insurers, protecting millions of people and businesses across the country, so you can have peace of mind that you're in safe hands. This policy document, along with your policy schedule and statement of insurance or proposal form, make up your agreement with us. The agreement is based on the information that you provided when you applied for the policy and so it's important that this is correct.
If there are any changes to your circumstances, do let us know as soon as possible, as they could affect your cover.
You can see a list of the kind of things we need to hear about on page 51. This document tells you what is and isn't covered by your home insurance policy. We've tried to make it as clear as possible when your policy will cover you and when it won't. But if anything's not clear to you, please call the adviser who sold you your policy. Hopefully, you'll never need us, but if you do make a claim we promise to deal with it as quickly as possible, leaving you one less thing to worry about.
Thanks again for choosing Ageas. François-Xavier Boisseau CEO, Insurance
5 HH040 May 2018 Optima Home/Beds Policy Your policy in a nutshell We've designed our home insurance policy to cover you against the unexpected. However, like all insurance policies, there are limits to what we'll cover and what we won't. Here's a brief overview of the main things that your policy will pay out for. You'll find the full details later in this document. Buildings insurance Contents insurance Some of the main reasons customers make a claim on their buildings insurance include: • Their property has been damaged by a storm, a fire or leaking water.
• The fixtures and fittings in the property, such as bathrooms, kitchens and windows, have been damaged. Some of the main reasons customers make a claim on their contents insurance include: • Their home has been burgled. • Their carpets, electrical goods or freezer food have been accidentally damaged. Some of the main reasons we won't pay a claim are: • The damage was due to general wear and tear, poor design or workmanship. • The claim was for accidental damage to a vase, but the customer hadn't bought the additional accidental damage cover.
• The claim was for personal belongings that were lost, stolen or damaged away from home, but the customer hadn't bought the additional personal belongings cover.
• The maximum claim limits shown in the policy schedule were not enough to replace their property and belongings as new. Wear & tear Almost everything in your home will suffer from general wear and tear over time. You can extend the lifetime of your property and the possessions inside it by taking care of them and maintaining them. So, for example, from time to time it would be worth having your roof checked for missing or cracked tiles, and making sure any exposed pipework is insulated to protect against freezing. If you look after your property and something unexpected happens, that's when your insurance should be there to help.
However, if for example, your roof leaks because you haven't looked after it, that's when we may not be able to pay a claim.
6 HH040 May 2018 Optima Home/Beds Policy Buildings – When we use the word buildings, we mean the structure of your home, including any fixtures and fittings, as well as any garages and outbuildings, such as sheds or greenhouses. We also mean garden walls, gates and fences, paths, drives and patios, permanent swimming pools (made of brick, stone or concrete), hard tennis courts, solar panels, and fixed hot tubs. Buildings doesn't include any structure that's not designed to be permanent, such as tents and gazebos. It doesn't include land or things in your garden such as flowerbeds, hedges, lawns, plants, shrubs or trees.
Finally, it doesn't include anything used for trade or business purposes.
Contents – When we use the word contents we mean any items that you or your family own or are responsible for. This doesn't include motor vehicles, aircraft, gliders, hang gliders, microlights and specifically drones that are not designed to be used as a toy, caravans, motor or sail boats or any parts or accessories, except motorbike clothing and helmets. It also doesn't include animals, birds, fish or any interior decorations in your home. Finally, it doesn't include any business equipment apart from home office equipment. By home office equipment we mean office equipment and furniture related to any administrative and clerical activities undertaken at your home.
Family – When we mention the word family, we mean anyone who permanently lives with you but isn't a lodger or other paying guest.
Home – When we use the word home, we mean the property, including any garages and outbuildings, at the address which you've insured. Money - When we use the word money, we don't just mean cash. We also mean cheques, charge, credit, debit, gift and cash cards, vouchers, traveller's cheques, travel tickets, postal orders, unused postage stamps, as well as any kind of payment stamp for a utility provider, such as a gas or electricity supplier. We won't cover any of these items if they're used for business purposes. Policy schedule – This is a document that you will have been given when you set up your policy.
It contains all the specific details of your policy, such as the maximum claim limits and the dates when the policy starts and ends. It will also include the address of the property that is insured along with details of the excesses and whether any of the optional elements of cover are included or not. We'll issue you a new policy schedule each time you renew, or if we change your policy. Unoccupied – By unoccupied, we mean that your home hasn't been or won't be lived in for more than 60 days in a row, or doesn't contain enough furniture to be lived in. Regular visits to the home, or occasional overnight stays would not count as a break in this period.
If you're planning on being away for more than 60 days in a row, please let us know. Certain parts of your cover won't be valid, even if the damage or loss you're claiming for takes place in the first 60 days while you're away.
Just to be clear, if we use the words'Ageas','we','our'or 'us'– then we're talking about Ageas Insurance Limited, except in the Legal Expenses Cover section, where we're talking about our partner DAS. Finally, where we use the word'you'or'your'– we're talking about the people named on the policy schedule. Making sense of your policy We've tried to make this document as easy to use and understand as possible. However, there are still a handful of words and phrases that you may not be familiar with. We've explained these where we use them in the document. Some words also have a technical meaning, so while they may sound straight forward, they have a very specific meaning when we mention them in your policy.
We've defined all those words below, and these definitions apply wherever we use those words in the rest of the document.
7 HH040 May 2018 Optima Home/Beds Policy 1 Before you call us If something's been stolen, or your property has been damaged by a riot or vandalism, you must start by calling the Police. And please make sure you get a crime reference number. Try and make every effort to get something back if it's been lost, for example, by calling lost property at the place where it was left. It's really important that you don't throw away any damaged items until we say so. Unless in the case of emergency, please do not carry out any repairs or replace any items without us agreeing to this first. Finally, don't negotiate or settle any claims made against you, unless we've written to you to say you can.
2 Call our 24 hour claims helpline on 0345 122 3019 Our helpline is open 365 days a year, 24 hours a day, so someone will always be here to get your claim started whenever you call us. If you're making a claim on your Legal Expenses Insurance, please call DAS on 0345 120 8415. 3 How we'll handle your claim If your claim is an emergency, and something needs urgently repairing, we'll arrange for one of our approved partners to contact you within two hours. For non-emergencies, we'll still make sure a repairer calls within 24 hours. For any claim that is made you will need to be able to prove or substantiate that an actual insured incident covered by this policy has occurred.
This could be a police report, photographic or actual evidence of the loss or damage you have suffered.
You'll need to provide details of everything that's been lost, stolen or damaged, and we may ask for receipts or proof of purchase in some cases. If we approve your claim, we'll ask you to pay the excess. We'll then repair or replace your damaged, lost or stolen items, or rebuild your property, depending on the type of claim. Alternatively, we may make you a cash offer. We'll decide which way of paying your claim is most appropriate. If we suggest a repair, rebuild or replacement, we may offer to use one of our own partners. However, if you wish to use someone else, you're free to do so, but if this is more expensive than the rate we can get from one of our partners, we won't pay for the extra cost.
If we decide not to repair, rebuild or replace the buildings or contents that you're claiming for, we'll offer to make you a cash payment. We work out the offer by calculating the loss in value of your buildings or contents, as well as the estimated cost of repairing or replacing them. We'll then offer you the lower of these two amounts. You'll need to let us negotiate, defend or settle any disputes or claims on your behalf. You'll also need to let us take legal action in your name to get back any payment we've made under this policy.
Guide to making a claim on your buildings or contents insurance What is the excess and how does it work? The excess is the amount that you'll have to pay towards any claim you make.
Your excess amount will be deducted after any claim limit as shown on your policy schedule has been applied. For example, if you make a claim for £1,000 and have an excess of £100 on your policy, we'd only pay you £900. There are different excesses for different parts of your home insurance policy. You'll find the details of these in the policy schedule, which was sent to you when you bought your policy. In some cases, we don't apply an excess. We'll tell you where that's the case at the relevant part in the policy. If you need to claim on more than one part of your buildings or contents policy for the same event, we'll only make you pay one excess.
This will be the highest excess that applies to the parts of your policy that you're claiming under.
8 HH040 May 2018 Optima Home/Beds Policy Guide to making a claim on your buildings or contents insurance (continued) Matching sets & suites We treat each separate item of a matching pair, set or suite of furniture, soft furnishings, bathroom suite or other fixtures and fittings as a single item. If an item that's part of a matching set or suite is damaged, we'll aim to repair it or provide an identical replacement. However, if it's not possible to provide a suitable repair or replacement, we'll only pay for the damaged item. Just to be clear, we'll not make any contribution for undamaged items that are part of a set or suite.
If an item in a matching set or suite is lost or damaged, the undamaged matching items may lose some value even if they haven't been lost or damaged themselves. This loss of value is not covered by your policy.
Matching carpets If you've got a matching carpet or other floor covering in more than one room or area of your home, and this is separated by a break, then we'll treat each room or area as separate. By break we mean something that was originally designed to separate a room, for instance carpet dividing floor strips, doorways, archways and where the remains of previous partitions are still intruding the room. We'll only pay for the damage to the carpet or floor covering in the room or area where the damage happened and we won't pay for matching carpets in other rooms.
Matching sets of jewellery & other items We treat pairs or sets of anything apart from bathroom, kitchen and furniture suites, as one item.
So, for example, if your bag of golf clubs was stolen, we'd treat these as one item, and would only pay up to the maximum claim limit for a single item to replace the entire set. Similarly, if you lost a pair of earrings, we'd treat the pair as one single item.
9 HH040 May 2018 Optima Home/Beds Policy Claim limits on your policy The maximum your policy will pay depends on the type of claim you're making. When you buy your policy, you'll agree the overall amount of cover with your insurance adviser. However, some types of claims fall outside this limit. For example, claims for temporary accommodation won't count towards the overall claim limit that was agreed when you bought the policy. However, each of these additional parts of cover have their own separate limit, and you can find out what these are by checking your policy schedule. It's really important that you've got the right amount of cover in place for your needs.
If you've not taken out enough cover to replace your property and possessions as new, this may have an effect on how much we pay for a claim.
To help work out the rebuild cost of your house, visit the Building Cost Information Service at www.bcis.co.uk, provided by the Royal Institute of Chartered Surveyors, where you'll find a free to use calculator. To work out the value of your contents, make a list of all your belongings and calculate what it would cost to replace them as new. If you make a claim and we discover that you didn't have enough cover, there are a number of different ways that we can handle your case. If our team decide that we wouldn't have offered you insurance if you'd given us more accurate information when you bought your policy, we won't be able to pay any of your claim.
In most cases, however, we'll pay some of your claim. To work out how much we'll pay, we'll calculate what we'd have charged to offer you the level of cover that you would have needed to insure your buildings or contents as new in full. We then work out what percentage of this new premium you actually paid, and this will be the percentage of your claim that we pay. So, for example, if you bought £50,000 of cover for your contents, and we calculate that they're actually worth £100,000, we'll calculate how much you would have had to pay us to cover you for the full amount.
If you were paying £300 a year for your cover, and we calculate that you would need to have paid £500 a year for the level of cover you needed, we'd calculate that £300 is 60% of £500.
As a result, we'd only pay 60% of any claim you make on your contents policy. This would apply even if you were making a claim which was below your policy's maximum claim limit. So if you made a claim for £50,000, we'd only pay £30,000 in this example. For this reason, it's really important you tell us about any changes to your property, or any increase in value of your belongings.
Keeping up with inflation If you've requested a specific value for the rebuild cost of your house, or for the value of all your contents, we'll review this every year if you renew your policy with us. However, it's still your responsibility to make sure the cover limits are enough to replace your property and possessions as new. For the contents policy, any changes we make to our cover limits will be based on the Consumer Durables Index provided by the Office for National Statistics. For the buildings policy, we'll base any change on the House Rebuilding Cost index. We'll only reduce your cover if you ask us to.
Your valuables The maximum we'll pay for claims relating to your valuable items is different to the maximum we'll pay for other claims. By valuables, we mean jewellery, works of art, collectors'items, ornaments, precious stones and anything made from precious metals such as gold. We also mean clocks, watches, musical instruments, photographic equipment, binoculars, telescopes, furs and guns. If you have any valuable items worth more than £2,500, you need to tell us about them so they can be listed on the policy. We won't pay more than £2,500 for any valuable item that you've not told us about.
We strongly recommend that you regularly review the value of any valuable item that's worth close to or more than £2,500. If the value of any valuable item that you've told us about has changed, then you must let us know.
10 HH040 May 2018 Optima Home/Beds Policy Always tell the truth It's really important that you're honest with us when you're buying a policy or making a claim. Providing wrong or misleading information that you know could either help you gain financially, or us suffer a financial loss, is fraud and pushes up the cost of insurance for all customers. If we do find that you've defrauded us, we may void the policy, which means we'd treat you as though the policy had never been issued, and we wouldn't give you a refund.
We might also refuse to pay a claim, or make you repay any money we've already paid out in claims where fraud has occurred.
This is explained again in the section Things we won't pay out for on page 12. We'll also tell other insurers and anti-fraud databases, which could affect your ability to get access to insurance and other financial services in the future. We may also let the Police know, who may choose to bring charges against you that could ultimately result in a prosecution. So please do make sure that you're always honest with us. This way we can pay any claims you make and keep the cost of our insurance down for all our customers. Claim limits on your policy (continued) The Insurance Fraud Bureau's Cheatline is independent to us and is a free and confidential way for anyone to report insurance fraud.
Each month, around 500 reports are received via either the free-phone number, which is powered by Crimestoppers, or through the online form. Information submitted to the Cheatline complements the wide array of data from the insurance industry and other agencies, giving us a unique insight into organised insurance fraud in the UK. Together, this information helps us identify fraudsters and work with others to bring them to justice, as well as help insurers avoid having to pay out fraudulent claims. 0800 422 0421 insurancefraudbureau.org/cheatline
11 HH040 May 2018 Optima Home/Beds Policy Our telephone advice lines As part of your policy, we offer a number of telephone advice lines, which are provided by our partner DAS. To help us improve our service standards, we may record all inbound and outbound calls, except those to the counselling service. Legal Advice Service 0345 120 8415 Open 24 hours a day We'll provide confidential advice on any personal legal issue under the laws of any country in the European Economic Area. This line is open 24 hours a day, but if your query relates to the law of a country other than the UK, we'll only be able to deal with this during normal office hours (9am-5pm Monday to Friday).
Identity Theft Service 0344 848 7071 Open 7 days a week, 8am-8pm If you're a resident in the UK, our experts can provide you with detailed advice on what to do if you become a victim of identity theft. Counselling Service 0344 893 9012 Open 24 hours a day We'll provide you with a confidential counselling service over the phone if you are aged 18 or over. This includes, where appropriate, referral to relevant voluntary or professional services. You'll pay any costs for using the services to which we refer you. Health & Medical information service 0345 120 8415 Open Monday to Friday, 9am to 5pm We can give you information on general health issues, and advice on a wide variety of medical matters.
We can also provide details on which health services are available in your area. Tax Advice Service 0345 120 8415 Open Monday to Friday, 9am to 5pm We offer confidential advice over the phone on personal tax matters in the UK. Tax advice is provided by tax advisors 9am - 5pm, Monday to Friday, excluding public and bank holidays. If you call outside these times, a message will be taken and a return call arranged within the operating hours.