OREGON GERIATRICS SOCIETY - FEBRUARY 2019 E-NEWS
Page content transcription
If your browser does not render page correctly, please read the page content below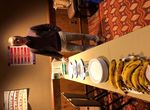 OREGON GERIATRICS SOCIETY – FEBRUARY 2019 E-NEWS
                  In This Issue: OGS President Message / OGS Membership 2019 / Rural Health /
                  Post Recruitment Opportunities / 2018 Annual Conference Recap / 2018 Poster Competition /
                  2019 Annual Conference Call For Presentations / Oregon Health Care Association / OSU
                  Gerontology Conference / AGS / Oregon Care Partners / POLST / Eldercare Support
                  Foundation / CME Event-Is There A Doctor On The Plane? / Upcoming Events

                                                                 PRESIDENT MESSAGE
                                                       Dear OGS members,
                                                       As my 4-year term as president of this incredible
                                                       organization comes to an end, I want to take a
                                                       moment to reflect back on some of our groups
                                                       achievements.

                                                       First, and certainly the most important is the
                                                       completion of our 19th annual educational
                                                       conference in Sunriver. It continues to amaze me
                                                       that our educational committee reliably
                                                       produces such an outstanding learning opportunity
                                                       for those that care for the geriatric population in the
                                                       Pacific Northwest. This year's meeting was no
                                                       exception. The quality and passion of our speakers
                                                       is second to none.
                                                       Equally important to the didactic education is the
                                                       ability of our members to meet and socialize face to
                                                       face, sharing ideas, concerns, problems and
                                                       solutions in order to improve their daily practices,
                                                       and ultimately, the quality of care for our geriatric
                                                       population. I hope you all continue to take
                                                       advantage of the social gatherings as well as the
                                                       committee meetings to share your ideas and stay
                                                       involved with our organization.

                                                       It was icing on the cake to return home from the
                                                       meeting to find a picture of Mary Olhausen, our
executive director and Lisa Miura our state representative to AGS, in the national AGS
newsletter recognizing our chapter for one of two State affiliate awards for 2018. The award recognized
our groups ability to build networks among the community that cares for our geriatric population. Most of
us are aware that one does not work in geriatrics for fame and recognition, but it never hurts to know that
your colleagues on the national level are impressed by what we are doing.

I am also very happy to see continued momentum with the reorganization of the former Oregon Medical
Directors Association as the Oregon Society for Post-Acute & Long-Term Care Medicine. Albeit long, the
new name more accurately reflects the true focus of the organization and is more inclusive of all of the
disciplines that work in this important area. I invite anyone who is interested in this area of care to reach
out to myself, Mike Grady or Mary Olhausen to join this group.

In the political and public policy arena, OGS continues to be involved in state and local policy meetings
including the Oregon Medical Association. We also participate on the national level through our COSAR
representative Lisa Miura. In the future I believe this is one area that needs continued growth and
participation by our members.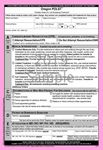 As the experts in the care of older adults in Oregon, our voice needs to be heard by those who ultimately
make policy and distribute resources. If you have strength or passion in this area, please reach out to the
OGS board, Lisa Miura, Mary or myself, to become involved.
As we head into 2019, I would like to challenge you, the individual members of our organization to
continue to remain actively involved with OGS. Your participation in the annual conference is critical to
allow us to continue this outstanding learning and networking opportunity. Please share this event with
your colleagues and invite them to attend. Become involved in a committee, or even better, suggest a
new committee and be the organizer. Be on the lookout for knowledgeable, passionate speakers and
share their information with the education committee. Let us know of a topic your think should be
addressed at our next meeting.

Finally, I want to remind you all that this year will be our 20th Annual OGS Conference. We look
forward to celebrating this landmark occasion with all of you. I also want to thank Preston Peterson, MD,
FACP, for agreeing to take the helm as President for the next several years as well as the OGS board for
their continued efforts. We can all rest assured that OGS is in good hands. Thank you for all your hard
work caring for our geriatric population.
Best,
Darin Prulhiere, MD, MS, CMD

                OREGON GERIATRICS SOCIETY MEMBERSHIP 2019
Oregon Geriatrics Society (OGS) invites you to consider membership in 2019.
Our membership form is located on the OGS website where you can pay online with PayPal.
www.oregongeriatricssociety.org
   • OGS stands for, and strongly states our views regarding care of Oregon's elderly.
   • We work closely with State of Oregon and Seniors & People with Disabilities.
   • Gain opportunities to collaborate and network with other members.
   • Eligible to list recruitment opportunities at no cost, on our website.
   • Eligible for member discount rate for our Annual Conference.
   • Dues support programs for an organization that stands for excellence in the care of the elderly.

                          OREGON OFFICE OF RURAL HEALTH

                                                      The Oregon Office of Rural Health presents the
                                                      3rd Annual Forum on Aging in Rural Oregon:
                                                      May 1-3, 2019, in Lincoln City, OR.

          POST YOUR RECRUITMENT OPPORTUNITY – OGS WEBSITE
The Oregon Geriatrics Society is pleased to offer Recruitment Opportunities Postings on our website.
Submit all postings (in Word format) to Mary Olhausen at omary52@comcast.net.
Postings need to be directly related to geriatric care.
Postings need to include company name, contact name, phone, fax, e-mail and a brief description of the
recruitment opportunity.
Postings will stay current for approximately four (4) months from date of posting.
Postings may be edited by OGS.
                                  This service is FREE to OGS members.
                     Non-members will be charged $25.00 for each individual posting.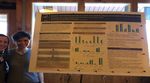 OREGON GERIATRICS SCOCIETY – 19TH ANNUAL CONFERENCE
                 October 5-7, 2018 – Sunriver, Oregon
                                              RECAP
                                                   The Oregon Geriatrics Society celebrated our 19th
                                                   annual conference in October. As always, our
                                                   conference was held in beautiful Sunriver, Oregon.
                                                   This year, we had 182 attendees from Oregon and
                                                   adjacent states, including Washington and Idaho. Dr.
                                                   Barbara Messinger-Rapport, of the Cleveland Clinic
                                                   and Ohio VA system, delivered a keynote address on
                                                   de-prescribing. The meeting draws geriatricians,
                                                   primary care physicians, nurse practitioners, physician
                                                   assistants, nurses, social workers, and others. Our
                                                   exhibit room was filled with 32 exhibitors including
pharma, state agencies, health system recruiters, and many vendors aligned with geriatric care. Many
donations were made to our silent auction, which raised $988 to support the scholarship fund for
students, residents, and fellows. OGS also celebrated accolades from the American Geriatrics Society,
as we were 1 of 2 states to win the Affiliate Achievement Award; marking our high level of active
involvement and membership engagement.

                                                  Looking ahead to October 2019, we will be back in
                                                  Sunriver to celebrate our 20th Annual Conference.
                                                  For the very first time, Oregon will be the host state for
                                                  the national American Geriatrics Society meeting in
                                                  May 2019. OGS will be planning a NW reception at
                                                  AGS, to host our local membership. Your active
                                                  involvement builds the strength of our society. Please
                                                  join us this year and consider joining one of our active
                                                  committees; including education, governance, and
                                                  membership.

                                                  Thanks to all of you who care for the elderly for
                                                  attending our annual conferences and supporting
                                                  OGS! We look forward to seeing you this coming
                                                  October in Sunriver!!

                                                  Preston Peterson, MD, FACP
                                                  President, OGS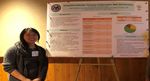 OREGON GERIATRICS – POSTER COMPETITION 2018
Our Annual Poster Competition was held during the OGS Annual Conference in Sunriver.
                        Congratulations to our winners!!

1st PLACE
                                                              Medical Student (OHSU),
                                                              Tatyana Aleksandrova

                                                              Utilization Of EPIC
                                                              Dementia Smart Set As A
                                                              Tool For Early Dementia
                                                              Diagnosis And Management
                                                              In Primary Care Setting

2nd PLACE
                                                               Medical Student (OHSU),
                                                               Samantha Ing

                                                               Hospitalist Attitudes
                                                               Towards Collaboration
                                                               With Geriatricians

 OMA---OREGON MEDICAL ASSOCIATION – ANNUAL MEETING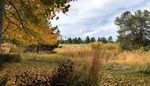 2019 Oregon Geriatrics Society Annual Conference
                  Call For Presentations – Models Of Geriatric Care
Oregon Geriatrics Society is holding their 20th Annual Conference in October 2019, at Sunriver Resort,
Sunriver, OR. This year we are including a session aimed at new and innovative models of geriatric
care, featuring multiple presenters in 20-minute timeslots. We invite you to submit your presentation
proposal for consideration for the 2019 Conference. The purpose of these presentations will be to
share recent innovations and successes in delivery of care for older adults with the OGS audience.
Suggested Topics (not limited to this list):
Case Studies/Case Presentations, Clinical Innovation & Quality Improvement, Health Education
Innovation, Geriatric Medicine In Other Specialties Working With Geriatric Populations, Geriatric
Syndromes, Neurologic or Psychiatric Conditions Affecting Older Patients, Patient Care Best Practices,
Methods of Care Best Practices, Effective Treatments, Long-term Care Regulations, End of Life
Care/Hospice & Palliative Care, Caregiver Services, Health Disparities, Concepts And Approaches To
Care, Prevention in Geriatric Care.
All presentation proposals must follow the prescribed format (below) and be submitted to OGS Executive
Director, no later than April 10, 2019. Accepted proposals will allow for complimentary registration for
the 2019 OGS Annual Conference. All presenters will abide by the ACCME Guidelines for presenting at
CME accredited meetings (requirement of signing disclosure/conflict of interest form and submission of
slide-set by required deadline).

Presentation Proposal Word Limit:
Max: 500 words; additional charts, graphs, and images can be included.

Submissions should be in Word format and must include the following:
Full Name; Credentials; Address/City/State; Email; Cell Phone; Employer;
Presenter(s); Title of Presentation; 2-3 Proposed Objectives.

For questions, more information and to submit proposal, please contact:
Mary Olhausen, Executive Director, OGS: 360-892-1814. Omary52@comcast.net
Due Date: April 10, 2019.

                         OREGON HEALTH CARE ASSOCIATION
                    March 7-8, 2019 / Salem, OR / "Unmasking Your Potential"
                    Join your long-term care colleagues from across the state at the 2019 OHCA Spring
                    Expo Conference, a two-day conference packed with expert presentations, training,
                    and new best practices you can use to make immediate improvements to efficiency,
                    quality of care, and resident satisfaction in your community. Spring Expo's team of
expert presenters will provide timely education specifically focused on issues facing nursing facilities,
assisted living, residential care, and in-home care agency professionals, including sessions which meet
the criteria for memory care community CEU requirements. Benefit from networking opportunities that
connect you with other long-term care professionals and business partners from across Oregon. Join
caregivers from across the state for this two-day event filled with engaging education sessions, a trade
show, and fun collaborate activities.

                                   The keynote presentation will be given by George Carroll. Location is
                                   Salem Convention Center, 200 Commercial St SE, Salem, Or 97301.
                                   Lodging is The Grand Hotel, 201 Liberty Street SE, Salem, OR 97301.
                                   Call 1-877- 540-7800 to reserve your room. Located adjacent to the
                                   Salem Conference Center. Please identify yourself as attending the
                                   OHCA Spring Expo attendee.
                                                  Visit www.ohca.com/events/spring-expo
                                                     for more information and to register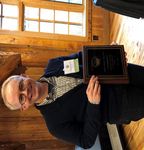 OREGON STATE UNIVERSITY-43rd ANNUAL GERONTOLOGY CONFERENCE

                              AMDA
     THE SOCIETY FOR POST-ACUTE AND LONG-TERM CARE MEDICINE

AMDA – The Society for Post-Acute and Long-Term Care Medicine Annual Conference is the only
educational forum of its kind in the field of post-acute and long-term care (PALTC). It is filled with
opportunities to enhance your knowledge and competencies in providing quality PALTC. Attendees are
exposed to the latest clinical developments in geriatric medicine, best practices in medical direction,
policy/regulatory updates, as well as practical tools to help implement new ideas in your practice setting.
AMDA – The Society for Post-Acute and Long-Term Care Medicine is the only medical specialty society
representing the community of over 50,000 medical directors, physicians, nurse practitioners, physician assistants,
and other practitioners working in the various post-acute and long-term care (PA/LTC) settings. The Society's 5,500
members work in skilled nursing facilities, long-term care and assisted living communities, CCRCs, home care,
hospice, PACE programs, and other settings. Visit www.paltc.org to Register For Annual Conference!!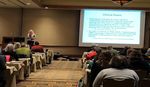 AMERICAN GERIATRICS SOCIETY (AGS)
                                 Become an AGS Member and Save!
                                 Members of the American Geriatrics Society (AGS) receive a member
                                 discount on Annual Meeting registration.
                                 Journals & Clinical Tools: Journal of the American Geriatrics
                                 Society / Annals of Long Term Care Geriatrics at Your Fingertips /
                                 Geriatric Evaluation & Management Tools Reference Toolkits &
                                 Practice Guidelines / Product Discounts on GeriatricsCareOnline.
Community & Connections: MyAGSOnline- Member Community / Sections & Special Interest Groups/
AGS Week in Review Emails & Quarterly Updates. Career Advancement & Advocacy: CME/CE
Credits / AGS Fellowship, Leadership Opportunities & Awards / Annual Scientific Meeting Discount /
Advocacy Center & Updates / Career Connections. Phone: 212-308-1414 / 212-308-1414.
Email: membership@americangeriatrics.org

      AMERICAN GERIATRICS SOCIETY (AGS)-ANNUAL MEETING – PORTLAND, OR

                                                          AGS is pleased to invite you to attend the 2019
                                                          Annual Scientific Meeting of the American
                                                          Geriatrics Society (AGS) from May 2 – 4 (pre-
                                                          conference day: Wednesday, May 1) in
                                                          Portland, Oregon. The premier educational
                                                          event in geriatrics, providing the latest information
                                                          on clinical care, research on aging, and
                                                          innovative models of care delivery. The Meeting
                                                          will address the educational needs of geriatrics
professionals from all disciplines - Physicians, nurses, pharmacists, physician assistants, social workers,
long-term care and managed care providers, health care administrators, and others can update their
knowledge and skills through state-of-the-art educational sessions and research presentations, including
invited symposia, workshops, and meet-the-expert sessions on topics of emerging clinical issues, current
research in geriatrics, education, health policy, and delivery of geriatric health care. Networking and
exchange ideas with colleagues. The Presidential Poster Reception, Special Interest Group Meetings,
Section Meetings for Fellows-in-Training, Nurses, Pharmacists, Social Workers, and Teachers are all
great opportunities to interact with colleagues.

Rising Fellow Initiative: Fellowship program directors are able to nominate incoming fellows for a travel
stipend to attend the annual meeting. AGS reaches out to fellowship programs each year when
nominations open, typically in early March. Trainees also receive registration discounts for the Annual
Meeting and reduced membership dues.

                                                             AGS's Top-10 Reasons to Attend
                                                              AGS Annual Scientific Meetings
                                                You're always in good company! More than 2,000 healthcare
                                                professionals specializing in the care of older adults join us at AGS
           Annual Scientific Meetings. Don't miss this opportunity to join fellow geriatricians, geriatric nurses,
           social workers, family practitioners, physician assistants, pharmacists, internists, trainees, and many
           others. You'll explore a range of topics across geriatrics… AGS Annual Scientific
           Meetings feature updates and insights on all things geriatrics, including clinical care, innovative models
           of care and quality improvements, and research on aging, including: clinical trials, epidemiology, ethics,
           geriatric bioscience, geriatric education, geriatric medicine in other specialties, geriatric syndromes,
           health services and health policy, neurologic and behavioral science, and much, much more. You're
           on your way to some serious CME/CE… Meeting attendees are eligible for tons of continuing
           education credit catering to a diverse array of healthcare professionals.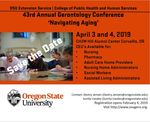 You'll never have a dull moment… AGS
                                                                         Annual Scientific Meetings feature
                                                                         hundreds of symposia, events, and
                                                                         networking opportunities focused on
                                                                         geriatrics research, education, policy, and
                                                                         healthcare delivery. You're set to hear
                                                                         and see some serious speakers…
                                                                         Plenary sessions at AGS Annual Scientific
                                                                         Meetings feature some of the field's
                                                                         leading authorities in clinical care, health
           policy, and health research. You can score a great deal (if you act fast)… Attendees who confirm
           their spot early for AGS Annual Scientific Meetings can receive up to $100 off registration—and
           members of the AGS are always eligible for generous registration rates at any time. You get a sneak-
           peek at some of the latest product innovations impacting geriatrics… Between our Exhibits
           Program and our Product Theater Showcase, there's cutting-edge science at every turn at AGS Annual
           Scientific Meetings. You can mentor, network, and make an impact on the future of geriatrics…
           AGS Annual Scientific Meeting attendees run the professional gamut, from our field's pioneers to those
           who are just beginning to explore a career caring for older adults. Get a sense for where geriatrics has
           been…and where it's going! You will hear the latest cutting-edge research… Eight paper sessions
           and four poster sessions offer the highest quality peer reviewed research in geriatrics. You'll be set to
           showcase some Pacific Coast pride… #AGS19 (May 2-4; pre-conference day May 1) in Portland,
           OR, will give you access to some of the Best of the West when it comes to food, fun, and more!

 Registering now for the Annual Meeting will save you time and money! Register by March 27 to
 receive up to $100 off your meeting registration fees and to avoid long lines onsite to process
 your registration. After March 28th, all registrations will be subject to the on-site rate. Note that the
    international attendee on-site meeting registration rate is the same as the pre-registration rate.
              Registration: http://meeting.americangeriatrics.org/registration/register-now

                                 OREGON CARE PARTNERS

Help someone caring for an older adult find the help and resources they need by spreading the word
about Oregon Care Partners high quality, no-cost trainings, free caregiver trainings today!

Caregivers can join Oregon Care Partners for free training. Choose from a variety of classes. Family
and professional caregivers are encouraged to attend and all classes are available to anyone who lives
or works in Oregon thanks to funding from the state. Select from classes and webinars. For more
details or call 1-800-930-6851 for assistance, or visit the website at www.OregonCarePartners.com
For more information, contact - mcairns@oregoncarepartners.com 503.726.5238.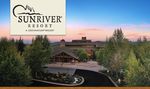 POLST
On October 4, 2018, Oregon POLST Coalition approved changes to the 2018 version of the Oregon
POLST Form. The 2019 Oregon POLST Form (version 13) will be effective on January 2, 2019, and the
Coalition asks that all health systems implement the use of the 2019 form by April 8, 2019. Like all
previous versions, the 2019 form is a result of changes and updates suggested by POLST stakeholders,
quality data from the Oregon POLST Registry, and published research. The summary of the changes
can be found here and in the Oregon POLST Professional Resource Library. The 2019 form will be
available to order online on December 21, 2018, and entities interested in printing their own forms should
contact the Oregon POLST Program at polst@ohsu.edu.
https://centerforethics.activehosted.com/index.php?action=social&c=43&m=50
Valerie M. Jimenez - Executive Director, Oregon POLST Program - OHSU
3181 SW Sam Jackson Park Road, UHN-86 / Portland, OR 97239
503-494-3965.           polst@ohsu.edu        www.oregonpolst.org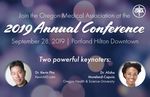 ELDERCARE SUPPORT FOUNDATION

                     Winter 2019 Scholarship Opportunities - Still Time To Apply
The Eldercare Foundation Support Board (ESF) extends the application deadline for Winter 2019
Scholarship Cycle. You are encouraged to apply and/or help us spread the word about these
opportunities with interested students. Have a friend or colleague who could benefit from this resource?
Forward the information along to them. Extended Submission Deadline – March 15, 2019
                         The ESF is a nonprofit, charitable organization dedicated to supporting the long-
                         term health care profession in the western states. Established in 2000, provides
                         educational opportunities for current and future employees working in long-term
                         care (LTC) communities, offers programs that enrich the lives of seniors, and be
                         involved with outreach to enhance the public understanding and appreciation of
                         the long-term care profession. ESF awards scholarships in varying amounts for
                         general and specialized study to long-term care professionals each year.
                         Jill Bilka, Marketing Consultant – ESF. jill@bilkaconsulting.com

                                 OHSU – CME EVENT
                        Is There A Doctor On The Plane?
              When Medical Professionals Are Asked To Help In-Flight
             Friday, June 28, 2019 – 8:00am to 5:00pm / Kennedy School – Portland, OR
                        www.ohwu.edu/cme cme@ohsu.edu 503-494-8700

Flying on a commercial airplane can be challenging, even on a good day! The smoothest flight can take
a turn when the request for medical personnel comes over the loud speaker. Do you answer the call?

               Attend This Unique Day Of Learning About The Call For Medical Help!

Preparing For Take-Off:
Welcome / Introduction / Physiology at 32,000 Feet / Aviation Environment / Space Limitations
Gaining Altitude:
Frequency Of Calls For Medical Assistance / Training of Flight Crew / What Equipment Is On Board
Cruising Altitude – 32,000 Feet:
Who Can Respond? / What About Retired Practitioners? / On-The-Ground Resources / Communication
The Really Crowded Picture:
The 22 Inch Aisle / Communication With On-Ground Resources / Divert The Plane?
Taxiing To The Gate:
Case Studies / What I Wish I Knew Before I Boarded The Plane / Experiences - Speakers And Attendees
Off the Plane and Heading Home
UPCOMING EVENTS
SPIN – Senior Provider Information Network
        4th Monday of Month, 3:00pm-5:00pm. CEU's available.
MSN – Metropolitan Senior Network
        Monthly Meetings 2019: Feb 6, Mar 6, Apr 3, May 1. www.metropolitanseniornetwork.com
OHSU – 50th Annual Primary Care Review
        February 11-15, 2019. Sentinel Hotel – Portland, OR. www.ohsu.edu/cme
OGA – Oregon Gerontological Association
        February 12, 2019. KOIN Tower – Portland, OR. 11:30am-1:00pm. www.oga.org
American Association For Geriatric Psychiatry Annual Meeting
        March 1-4, 2019. Atlanta, GA. www.aagpmeeting.org
OHCA – Oregon Health Care Association – Spring Expo
        March 7-8, 2019. Salem Conference Center – Salem, OR. www.ohca.org
HPNA – Hospice And Palliative Nurses Association Annual Meeting
        March 13-16, 2019. Orlando, FL. www.hpna.org
        March 18-21, 2020. San Diego, CA.
OHSU - 3rd Annual Adult Mental Health Update: Strategies For Primary Care
        March 15, 2019. OMA Headquarters – Portland, OR. www.ohsu.edu/cme
OHCA – Oregon Health Care Association Spring Expo Conference
        March 7-8, 2019. Salem Convention Center – Salem, OR. www.ohca.org
AMDA – Society For Post-Acute And Long-Term Care Annual Conference
        March 7-10, 2019. Atlanta, GA. April 2-5, 2020. Chicago, IL. www.paltc.org
OSU – Oregon State University Gerontology Conference
        April 3-4, 2019. OSU – Corvallis, OR. www.oregonstate.edu
Permanente Medicine—Northwest Permanente Clinical Educator's Conference
        April 11, 2019. Kaiser Permanente Town Hall Bldg – Portland, OR.
OHSU – 26th Annual Internal Medicine Review
        April 11-12, 2019. Sentinel Hotel – Portland, OR. www.ohsu.edu/cme
OHSU – Kinsman Bioethics Conference
        April 11-12, 2019. Hotel Eugene – Eugene, OR. www.ohsu.edu
ACP - American College of Physicians – Internal Medicine Meeting
        April 11-13, 2019. Philadelphia, PA. www.acponline.org
ASA – American Society on Aging Annual Conference
        April 15-18, 2019. New Orleans, LA. www.asaging.org
        March 24-27, 2020. Atlanta, GA.
OHCA – In-Home Care Agency Conference
        April 16, 2019. Location TBD. www.ohca.org
OHCA – Social Services Director Conference
        April 17, 2019. Location TBD. www.ohca.org
OHCA – Quality Summit
        April 25, 2019. Location TBD. www.ohca.org
Forum On Aging In Rural Oregon Annual Meeting
        May 1-3, 2019. Chinook Winds Casino – Lincoln City, OR. ruralweb@ohsu.edu
AGS – American Geriatrics Society Annual Meeting
        May 2-4, 2019. Oregon Convention Center – Portland, OR. www.ags.org
        May 7-9, 2020. Long Beach, CA.
        May 13-15. Chicago, IL.
Infinity Rehab – Symposium
        May 4, 2019. Jantzen Beach Red Lion Hotel – Portland, OR.
        http://www.infinityrehab.com/about/symposium
OHCA – Marketing Symposium
        May 9, 2019. Location TBD. www.ohca.org
Leading Age Of Oregon Annual Meeting
       May 14-17, 2019. Eagle Crest Resort – Redmond, OR. www.leadingageoregon.org
OHSU – Sommer Memorial Lectures/OHSU SOM Alumni Scientific Session
       May 9-10, 2019. Multnomah Athletic Club – Portland, OR. www.ohsu.edu/cme
OHCA – Facility Services & Maintenance Conference
       May 23, 2019. Location TBD. www.ohca.org
NADONA/LTC – National Association Of Directors of Nursing Administration in Long-Term Care
       May 29-June 6, 2019. Las Vegas, NV. www.geronurse-online.org
OHSU – Infectious Disease For The Non-Specialist
       May 30-31, 2019. Salem Convention Center – Salem, OR. www.ohsu.edu/cme
OHCA – Elder Abuse Awareness And Prevention Conference
       June 14, 2019. Location TBD. www.ohca.org
Portland Institute For Loss And Transition Training
       June 17-21, 2019. Location TBD - Portland, OR. www.transitionspc.com
OHSU – Is There A Doctor On The Plane?-
       When Medical Professionals Are Asked To Help In Flight
       June 28, 2019. McMenamins Kennedy School – Portland, OR. www.ohsu/edu.cme
OHSU – Refugee Health
       July 15, 2019. Adventist Medical Center – Portland, OR. www.ohsu.edu/cme
ACP/AUIM – Point of Care Conference
       July 20-22, 2019. OHSU CLSB – Portland, OR.
OHCA – Nurse Leadership Conference
       July 31, 2019. Location TBD. www.ohca.org
OHSU – New Approaches To Medication Management: Optimizing Outcomes
       September 13, 2019. Oregon Medical Association – Portland, OR. www.ohsu.edu/cme
OHCA – Life Enrichment Conference
       September 24, 2019. Location TBD. www.ohca.org
OHSU – 14th Annual Hospital Medicine Conference
       September 26-27, 2019. Sentinel Hotel – Portland, OR. www.ohsu.edu/cme
OGS - Oregon Geriatrics Society Annual Conference
       October 4-6, 2019. Sunriver Resort – Sunriver, OR. www.oregongeriatricssociety.org
       October 2-4, 2020. Sunriver Resort – Sunriver, OR.
       October 1-3, 2021. Sunriver Resort – Sunriver, OR.
Oregon Rural Health Annual Conference
       October 2-4, 2019. Riverhouse Hotel – Bend, OR. www.ohsu.edu
NPO – Nurse Practitioners Of Oregon Annual Meeting
       October 16-19, 2019. Eugene, OR. www.oregonrn.org
Transitions Professional Center – 5th Annual Palliative Care Conference
       November 1, 2019. Sheraton Airport Hotel – Portland, OR. www.transitionspc.com
ACP - Oregon ACP – Oregon Chapter American College of Physicians – Annual Scientific Meeting
       November 7-9, 2019. Salem Convention Center – Salem, OR. www.acponline.org/chapters
       November 5-7, 2020. Salem Convention Center – Salem, OR.
OHCA – Oregon Health Care Association Fall Conference
       November 18-19, 2019. Oregon Convention Center – Portland, OR. www.ohca.org

Thanks for reading our newsletter!!
If you have items of interest to share, please contact us. Mary A. Olhausen - Executive Director.
Office: 360-892-1814. Cell: 503-880-7383. Omary52@comcast.net

UNSUBSCRIBE: Should you wish to no longer receive our newsletter, please send an email to OGS at
omary52@comcast.net and request Unsubscribe.

GERI-COMMUNICATIONS-EMAILNEWS-2019-01-FEBRUARY.docx            2-11-2019