Students and graduates 2016 - 2017 Europe, Middle East & Africa - Citi
→
If your browser does not support JavaScript, please read the page content below:
Students and graduates 2016 - 2017 Europe, Middle East & Africa - Citi
→
Welcome Welcome to Citi 02 Programmes Our placements, programmes and internships 04 Case study How we're helping fund a floating forest 08 Our business A guide to our business divisions 10 Progress makers Meet some of those who came before you 14 Case study Helping in the search for the Higgs boson 16 Development Our commitment to training and growth 18 Progress makers Meet some of those who came before you 20 Global citizenship Our corporate responsibilities 22 EMEA locations Where we are in the region 24 How to apply A guide to the process 26 Hints and tips On making a great application 28 Opportunities chart A handy reference guide 29 CONTENTS "WE ENGAGE IN A VERY DIFFERENT WAY WITH OUR EMPLOYEES, ASKING THEM TO REALLY TAKE OWNERSHIP AND BE VOCAL ABOUT THEIR CAREERS." Michael L. Corbat, Citigroup CEO
Citi is more than a global financial services company. It's an engine for progress. Join us and you'll have the chance to get involved in progress in all its shapes and forms, right across the world. From the micro to the macro, from Australia to Zambia, the work we do has real positive impact. Wherever you are and whatever you do, progress starts here. This is a place where the best come to get better. We've built a world-famous, trusted brand over 200 years of continuously evolving financial services. But it's our unwavering focus on delivering opportunities for growth and development to our most talented people that is best known within the industry. Here, opportunities to progress are truly open to all. It all adds up to an exciting place to be for talented, ambitious people who want to build a truly remarkable career. This brochure will give you an overview of the range of graduate and undergraduate opportunities at Citi, with a particular focus on our businesses in Europe, the Middle East and Africa (EMEA).
To find out more about our global roles and to apply, visit oncampus.citi.com WELCOME TOWHERE PROGRESS STARTS. WELCOME WELCOME 03 02 ONCAMPUS.CITI.COM | GRADUATE OPPORTUNITIES GRADUATE OPPORTUNITIES | ONCAMPUS.CITI.COM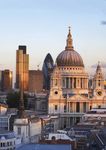 Insight If you're in your first year of a three-year undergraduate course or your second year of a four-year course, consider our Spring Insight programme. This two-week paid work experience programme is designed to give you maximum exposure to Citi's culture, business divisions, people and networks. Through classroom-based training, business- specific work shadowing, social events and development challenges, you will get a taste of what a career at Citi looks like. Successful Spring participants will have the chance to be fast-tracked to an assessment centre for a place on our summer internship programme. PROGRAMMES, PLACEMENTS ANDINTERNSHIP OPPORTUNITIES. At Citi, we're interested in connecting with the most talented and ambitious people, irrespective of what stage of their studies they've reached. So here, alongside the more traditional full-time graduate programmes for associates and analysts, you'll find a range of ways to discover more about us and our industry – and challenge yourself at the same time. We have Insight opportunities for first-years, internships and placements for students in their penultimate or final years, advanced options for post- graduates and more. PROGRAMMES PROGRAMMES 05 04 ONCAMPUS.CITI.COM | GRADUATE OPPORTUNITIES GRADUATE OPPORTUNITIES | ONCAMPUS.CITI.COM
with classroom-based training covering soft and business skills. After initial training, participants will join local offices to complete their rotations in Operations, Treasury and Trade Solutions, Risk and Banking. Graduate Learnership Programme – South Africa This community outreach programme hires local talent and provides a year of full-time work experience and the opportunity to study towards a post-graduate qualification at Citi's expense. The year-long programme offers both practical training and study options from CFA, CIMA and Global Functions-specific qualifications including IT, HR, Law, etc.
Analyst Programme – Middle East and North Africa This is a 12-month development programme with structured rotations across the Citi franchise. You will benefit from growth opportunities, customised training, formal mentorship by business leaders, and dedicated programme management. As a Management Associate, you will complete rotations in three of the following business areas: Corporate Banking, Treasury and Trade Solutions, Global Subsidiaries Group or Markets. Mehnaty Management Associate Programme – UAE Mehnaty stands for 'My profession' at Citi and aims to instill in its participants the best practices and best values from over two centuries of financial excellence. This is an accelerated 1-year programme fast-tracking junior talent and preparing them for senior roles via challenging cross-departmental assignments. The assignments include 3 rotations of approximately 4 months' duration each within any of the following business segments: Corporate Banking, Global Subsidiary Group, Treasury and Trade Services, Operations & Technology, Credit Risk, Consumer Bank, Human Resources, Finance or Compliance. To be eligible, you must be a UAE national with a family book. Internships One of the primary ways in which we identify the very best talent is through internships. These are paid programmes aimed at penultimate-year students (we will also consider finalists) which run for 8 to 10 weeks over the summer. You'll be exposed to a mixture of training, social events and professional experiences. At the end of the internship, we offer the best people a place on one of our full-time graduate programmes. Internships are available for analysts (undergraduate and master's students) and associates (MBA students).
Placements Similar to our summer programmes, our placements are long-term, 6–11 month internships that really put you at the heart of the business. Graduates who impress us over the course of their placements can expect to be offered a full-time opportunity. Post-graduate opportunities Our Markets and Securities Services programme offers placements and full-time positions in Quantitative Analysis, Structuring or Exotics Trading for post-graduates studying a mathematical subject. Here, new insights from the worlds of finance and academia drive innovation and excellence in mathematical and quantitative trading. Full-time We have a range of full-time graduate roles in most business areas. Learning about our businesses as a whole, you'll then focus on a specific area, undergoing some of the best training in the sector to help you become an active member of the team in the shortest time possible. The invaluable business, technical and leadership skills you'll develop will help you thrive in the fast, multinational, dynamic environment that is Citi.
Management Associate Programme – Sub‑Saharan Africa The Sub-Saharan Africa Programme trains and grows key players in today's changing economic environment, and will equip you with the knowledge and training you need to make an impact in the African economy. The programme begins in Johannesburg PROGRAMMES, PLACEMENTS ANDINTERNSHIP OPPORTUNITIES. PROGRAMMES PROGRAMMES 07 06 ONCAMPUS.CITI.COM | GRADUATE OPPORTUNITIES GRADUATE OPPORTUNITIES | ONCAMPUS.CITI.COM THEYDIDN'THAVE ELECTRICITY. BUTTHEYHAD SOMEONELIKEYOU. Citi worked with the government of Ghana to provide the financing that brought electricity (and all of its benefits) to over 500 remote towns. Our long-standing relationships with importers, exporters, agencies and governments across Africa made this complex financing deal possible.

Breaking new ground means bringing the unexpected to the table. Looking past normal. And coming up with new ideas that change the world. At Citi, we support people who use their imagination like the Garden Bridge Trust, a group that saw a tree-lined path where others saw a bridge. Their idea: a floating garden. It's a project that gives visitors and residents a beautiful walk over the Thames from South Bank to Temple Station, and provides environmental, transport and economic benefits along the way.
The idea's so captivating we're committing to it. With a history of helping urban projects go from blue sky to blueprint, we look forward to lending our banking and funding expertise to help the Garden Bridge Trust see their plan come to fruition. Because progress means more than what you do – it means how you do it. Proud to support the Garden Bridge as Official Banking Partner. CASE STUDY CASE STUDY 09 08 MAKING CONNECTIONS. BUILDING A BETTER WORLD. WORKING IN NEW WAYS. PROGRESS MEANS
You'll find graduates and interns throughout Citi. They help us make progress happen, working across a broad range of business divisions all of our regions– EMEA, Asia-Pacific, North America and Latin America. On these pages, you'll find a summary of the EMEA business areas you could join. Research these different areas carefully and consider where you really want to work. You can only apply for a maximum of two programmes in any one year, and only one from any single group – either Institutional Clients Group, Global Functions or Consumer Banking. Consult the chart at the end of this brochure to see exactly what is available. INSTITUTIONAL CLIENTS GROUP Capital Markets Origination Capital Markets Origination (CMO) is also sometimes known as ECM (Equity Capital Markets) or DCM (Debt Capital Markets). CMO raises capital in the financial markets for our clients – ranging from multinationals to institutions or public sector organisations that want to expand their operations on a huge scale (across EMEA and beyond). We originate, structure and execute new issues of capital (e.g. in an initial public offering or through bond issuance), manage existing liabilities and perform a variety of other related services.
Corporate Banking Citi's Corporate Banking teams service the needs of the world's largest corporations, financial institutions and governments. Corporate bankers build close relationships with their clients in order to develop a comprehensive understanding of the complex financial issues they face. As a result, they can deliver a full array of tailored solutions, from capital markets, loans and derivatives to cash management, foreign exchange and trade finance. We solve clients' domestic and cross-border needs using our global network to deliver solutions right down to local levels.
Investment Banking Our Investment Banking teams work with major businesses, financial institutions and governments the world over. They provide in-depth strategic and financial advice on acquisitions, disposals and debt, and equity capital-raising. By enabling clients to reach their financial goals, we can drive industry change and influence the evolution of local, regional and global economies. GLOBAL BANKING STARTSHERE. OUR BUSINESS OUR BUSINESS 11 10 ONCAMPUS.CITI.COM | GRADUATE OPPORTUNITIES Everyone talks about the importance of innovation in today's business world. But at Citi, we do more than talk. We've built dedicated, physical research and development facilities around the world to realise the next wave of financial products and solutions – and invited clients along to participate. From smart next- generation payment platforms to commercialising advances in science and technology, we're building a blueprint for the digital bank of tomorrow. CITIINNOVATION LABS.
Markets & Securities Services and Research The quality and quantity of financial products and services in Markets & Securities Services are as sophisticated and diverse as the corporations, institutions, governments and investors we serve. In Sales and Trading, we advise clients on the best investment opportunities in a range of markets, including equities, commodities, credit, futures and FX, and we also buy, sell and structure their investments for them. Through our award-winning Investor Services, we deliver customised middle-office, custody and investing and financing solutions to institutional, alternative and wealth managers. For intermediaries, our Direct Custody and Clearing division provides unrivalled asset servicing and transaction processing capabilities.
Citi Research focuses on delivering the highest quality company, sector, economic and geographic insights to our clients globally. The unit includes equity and fixed income research, economic and market analysis and product-specific analysis to help individual and institutional clients navigate a complex global marketplace. Private Bank Through 60 offices in 25 countries, Citi Private Bank provides ultra-high-net-worth clients with sophisticated, exceptionally personalised wealth management expertise. We meet their exclusive banking and investment needs, offering top lending advice and acting as trusted advisers to the most successful families and leaders in industry, finance and culture.
Treasury and Trade Solutions Treasury and Trade Solutions is an integral part of Citi's Institutional Clients Group (ICG), serving public sector, corporate and financial institution clients in over 101 countries. Our innovative solutions help clients streamline and automate their processes, mitigate risk and expand their global footprint, reduce financing costs, and secure timely transaction payments and commercial flow proceeds. GRADUATE OPPORTUNITIES | ONCAMPUS.CITI.COM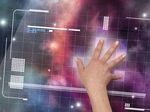 GLOBAL FUNCTIONS Finance Our Finance teams include controllers, treasurers, strategists, planning and analysis specialists, and M&A and tax experts. Together, they oversee all financial reporting and controls that allow the global flow of capital into and out of our organisation. They work closely with global management teams and strategic partners to support Citi's enterprise-wide activities. Human Resources Touching every part of every employee's day-to-day life, our Human Resources team works in close partnership with Citi business leaders to attract, position, develop and retain the talented individuals who work here. Legal and Compliance Legal careers at Citi offer a wealth of experience across a broad range of businesses, from consumer banking and credit to investment banking, and much more. We draw upon advanced knowledge of common law and expertise in civil law systems to provide legal support to various businesses, and provide counsel around OUR BUSINESS OUR BUSINESS 13 12 ONCAMPUS.CITI.COM | GRADUATE OPPORTUNITIES GRADUATE OPPORTUNITIES | ONCAMPUS.CITI.COM implementing global and regional compliance initiatives, including standardised legal documentation and internal legal policies. Operations In a world that demands lightning-fast transaction speeds, pinpoint execution accuracy and full visibility, Operations makes everything work – on time and on target. As the functional heart of our business, Operations ensures that global transactions flow smoothly, around the clock, wherever we do business. Without it, the daily clearance, settlement and execution of a trillion dollars' worth of trades and the weekly movement of tens of billions of dollars in world currencies would come to a complete standstill. Risk Management Risk Management is an independent business unit that supports profitability, stability and growth across Citi. Assessing key risks in credit, market, architecture, infrastructure and capital allows us to develop solutions that manage risk in both the bank's and our clients' favour. In order to take intelligent risks with individual accountability, we need to understand market views deeply and work closely with global management teams. Technology Technology gives our bank a competitive advantage, whether in the complex, international multi-million dollar trades we conduct every second, or the intricate trading strategies of the individual investor portfolios we support across the globe. By advancing our technological capabilities, we aim to deliver seamless services and build systems that will define the digital bank of tomorrow.
CONSUMER BANKING Citi has millions of individual consumer clients in EMEA. Each receives the best global products and tailored service delivered directly onto their mobile device, in one of our branches and wealth centres, online or by phone. At different points in their lives, they will need to Borrow, Spend, Save, Invest and Protect. Those aspirations change as they grow, and Citi is there when they need us. Our digital focus and forward- compatible approach give our clients the ability to bank anywhere at any time with the best experience of any global bank. "WORKING WITH CLIENTS AND COLLEAGUES WORLDWIDE WAS AN EXCITING PROSPECT. NOW THAT I'M HERE I SEE IT'S THE PEOPLE THAT MAKE CITI SO GREAT." Ashley, Analyst ECM, CMO GLOBAL BANKING STARTS HERE.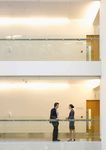 AAMIR The environment and the people I work with make Citi an exciting place to be. Every day presents new challenges and opportunities — the learning curve never ends. MY AREA I help senior bankers work with our clients to develop and execute their strategic objectives. This includes the origination and the execution of M&A, equity and debt transactions. We have worked on some big deals. In fact, we won Deal of the Quarter across Citi for a multibillion dollar M&A transaction in oil and gas, the largest deal of its kind in 14 years.
MY JOURNEY I started as a management analyst in the Moscow office, rotating through different departments in the Institutional Clients Group. When I first joined, I realised that Citi was where I wanted to be. After two years in Moscow, I was given a great opportunity to enjoy a one-year rotation in Energy Investment Banking, which is where I work to this day. MY ADVICE Push yourself outside your comfort zone. Challenging yourself to go further will help you accomplish your client, business and personal goals. Every time you feel you are at your limit, go one step more.
Citi operates across markets and banking divisions, focusing on developed and emerging economies. The firm pushes itself to become more tech-driven and digitised, working with the newest technologies and concepts – like Big Data and low-latency and algo trading. This breadth makes it easy to find your real passion. MY AREA Rates comprises Pricing, Distribution and Algo; the latter provides market-making facilities to a range of Fixed Income and Rates desks. Let me give you an example of what I do. Recently I helped develop a new internalisation platform for market-making, executing and managing Eurex futures. The focus for this was avoiding brokerage fees from external market access and rerouting flow to drive down transaction costs.
TECHNOLOGY Understanding technology in banking is a prerequisite to entering the industry. As trading activities become more digitised and automated, the demand for specialists to create, manage and maintain this new environment is huge. Projects are more intertwined and overlapped. Using existing technology and retiring legacy systems which hinder performance is a big focus, as is integrating services and products across asset classes – something which Citi's flagship execution platform Velocity does with increasing strength, importance and appeal.
MY ADVICE Be inquisitive. Be different. Identify your unique skills and how you can differentiate yourself. UNDERSTANDING TECHNOLOGY IN BANKING IS A PREREQUISITE TO ENTERING THE INDUSTRY. AS TRADING ACTIVITIES BECOME MORE DIGITISED AND AUTOMATED, THE DEMAND FOR SPECIALISTS TO CREATE, MANAGE AND MAINTAIN THIS NEW ENVIRONMENT IS HUGE. BSc Management and IT, Royal Holloway University of London MSc Management Information Systems and Innovation, London School of Economics Business Analyst in Commodities E-Trading MSc Finance, St. Petersburg State University Senior Associate, Investment Banking WHEN I FIRST JOINED, I REALISED THAT CITI WAS WHERE I WANTED TO BE. AFTER TWO YEARS IN MOSCOW, I WAS GIVEN A GREAT OPPORTUNITY TO ENJOY A ONE-YEAR ROTATION IN ENERGY. PROGRESS MAKERS PROGRESS MAKERS 15 14 ONCAMPUS.CITI.COM | GRADUATE OPPORTUNITIES GRADUATE OPPORTUNITIES | ONCAMPUS.CITI.COM
Citi helped Hungary's Wigner Research Centre to manage supercollider data for ten thousand scientists in the search for the building blocks of the universe. Citi's backing and financial support helped the Centre win a highly competitive bid to provide data management services. Now they are ensuring that thousands of scientists worldwide can access and share ideas and complex data generated by supercolliders with their powerful computer resources – Bringing the search for the Higgs boson and the mysteries of the universe closer than ever before. Excited about influencing scientific progress? Think what the future could have in store. YOU'LLANSWER QUESTIONS.
(SOMEBIGGER THANOTHERS.) CASE STUDY 17 16 CASE STUDY
DEVELOPMENT DEVELOPMENT 19 18 ONCAMPUS.CITI.COM | GRADUATE OPPORTUNITIES GRADUATE OPPORTUNITIES | ONCAMPUS.CITI.COM "CITI HAS LOTS OF OPPORTUNITIES TO GROW. EVERY CHALLENGE I FACE I KNOW WILL BE A VALUABLE EXPERIENCE AND HELP ME GAIN SKILLS I NEED TO BECOME THE LEADER I WANT TO BE." Dilasha Malla Analyst — Global Information Security We never stop learning at Citi. And that's how it should be. Business and technology in the world of work are changing at an incredible speed. So continual learning is critical if we are to keep pace.
Through learning, we can not only improve our own performance but that of our team and Citi as a whole. But from now on, your learning will be less focused on the classroom. We have a connected approach to graduate development, which is based on the '3E model' – Experience, Exposure and Education. We will provide the tools and opportunities, but you will need to be mindful and disciplined to take advantage of them. Experience Experience is an excellent teacher – through it, we can achieve great things. You'll learn by tackling your daily workload, taking on new tasks, navigating tough situations and completing challenging assignments that take you out of your comfort zone. You can always improve on what you do, and practice YOURDEVELOPMENT STARTSHERE. does indeed make perfect. It's also important to take time to reflect on how and what you've learned over the course of a day, and how you might handle a challenge you've faced differently next time. Exposure Learning is essentially a collaborative, social activity. You'll grow by openly and honestly exchanging knowledge, ideas and stories with others. Your personal network, within and beyond your immediate area, will give you access to some of the most talented people in their fields and will be critical in your learning and development. Never waste an opportunity to watch others who 'know how to', listen to role models and experts, ask for feedback from managers (and act on it), and have meaningful conversations with colleagues, business partners and customers. Education Our structured programs are regarded throughout the industry for their high standards. Taking part in functional courses or leadership programs will prove to be invaluable in equipping you to be the best you can be in your job and preparing you for the next level in your career. Of course, program content will be key, but you should also see programs as an opportunity to interact with your peers away from the distractions of the workplace. Citi also offers an array of eLearning modules, including risk management, financial intelligence, and foundations of business strategy, as well as one-to-one coaching and mentoring when needed.
Recognition for our programs Join us as a student or graduate and you'll take part in immersive and carefully designed programmes that have been acclaimed as some of the top in the market. We have won plenty of recognition from major organisations in recent years, including awards from the National Placement and Internship Awards, the Association of Graduate Recruiters and the National Council for Work Experience. EXPERIENCE EXPOSURE EDUCATION • Learn by doing, every day • Challenging assignments • Thorough practice • Critique performance • Honest, open interaction • Networking • Work shadowing • Meaningful conversations • Functional courses • Leadership programs • eLearning modules • Coaching THE 3Es
AAMIR I chose Citi because of its unmatched global presence, tradition of excellence and appreciation of diversity. I wanted to work in an energetic environment that provided opportunities to develop my skills across geographies. MY AREA My rotations have been in Financial Institutions (Johannesburg, South Africa), Trade Services and Finance (Lusaka, Zambia) and Channel and Enterprise Services (London, UK), where I am a product manager for CitiDirect BE Mobile and CitiDirect BE Tablet – two online channels that demonstrate Citi's focus on innovation and digitisation. MY WORK There's so much variety in a typical day. I start the morning prioritising tasks and managing client requests. Afternoons involve meetings and calls with colleagues from Austria to Zambia. By the evening, I'm liaising with the Global Channels team based in New York to ensure we're on track with our planned initiatives.
THE CULTURE The strong work ethic is impressive, and the energy here is great. Opportunities are available to learn by collaborating with other teams like Marketing, Legal, Operations, Risk and Technology, gaining skills along the way. I also appreciate the support, from formal training to advice and mentoring from seniors. MY ADVICE Know what makes the company stand out. Research its key values to demonstrate you understand its business model. And keep abreast of key economic and political issues affecting the market.
MSc International Political Economy, London School of Economics Assistant Vice President, Treasury and Trade Solutions My time on the Graduate Programme followed a Summer Internship in Sales and Trading. The scheme's six weeks of training led to rotations which allowed me to network across the trading floor and find the role that suited me best. MY AREA Rates covers many products — interest-rate futures, swaps, swaptions, exotic options and more. It's also macroeconomic based, which means keeping up to date with current affairs. I enjoyed a fair amount of responsibility from the start, and you learn something new all the time. I also work with a great team that's always there to help.
THE CULTURE Citi promotes diversity, drawing on a multitude of skills and cultures to drive its performance. And it runs many mentoring, equality and diversity initiatives. In many ways, the trading floor reflects this. It's an exciting working environment that allows you to interact with a wide variety of people. OPPORTUNITIES Working at Citi means plenty of opportunities. You'll be provided with tools and guidance. But hard work, resourcefulness and enthusiasm are invaluable. In Markets, the structure tends to be flat, so working hard to differentiate yourself from others will be rewarded. MY ADVICE Keep abreast of stories influencing the markets. Bear in mind political changes, macroeconomic variables and trends. Before interviewing, research the market and the bank you're applying to work in so you can discuss the firm's position and how it differs from competitors.
IT'S AN EXCITING WORKING ENVIRONMENT THAT ALLOWS YOU TO INTERACT WITH A WIDE VARIETY OF PEOPLE. MSc Mathematics, Imperial College London Analyst, Markets and Securities Services THE STRONG WORK ETHIC IS IMPRESSIVE, AND THE ENERGY HERE IS GREAT. PROGRESS MAKERS 21 PROGRESS MAKERS 20 ONCAMPUS.CITI.COM | GRADUATE OPPORTUNITIES GRADUATE OPPORTUNITIES | ONCAMPUS.CITI.COM
We aim to give young people competitive skills and access to financial and other resources, through a combination of education, livelihoods, vocational skills training, or entrepreneurship preparation. Find out more about the Citi Foundation at citifoundation.com Diversity Diversity is an essential part of Citi. When our workforce is as diverse as the clients, communities and world we serve, we are a more vibrant, innovative and high- performing bank and a better place to work. Today, we have 121 Employee Networks in 30 countries and 56 locations, with 15,000 members in 10 affinity groups. Citi Employee Networks are affinity groups initiated and led by our employees. They offer professional development, mentoring, networking and community engagement opportunities to members. Consistent with our inclusive culture, groups are open to all Citi employees, whether or not they identify with a particular community.
Citi Women Women are a powerful force for economic growth – not just in our own business, but in industries, sectors and geographies worldwide. Citi Women runs two best-in-class programmes: Women Leading Citi, which targets MDs, and the Women's Leadership Development Program, which targets high- potential director-level females. Worldwide, we have over 80 networks and councils supporting and representing tens of thousands of women. Our annual International Women's Day celebration hosted 236 client and employee programmes in 177 cities and 89 countries in 2014 alone. Citi Women also gives back to communities, from supporting female veterans and spouses of military families to helping women invest in women in economies all over the world.
Citizenship Being a responsible global citizen means engaging in business conduct that is transparent, prudent and dependable. Our approach to citizenship is based on our commitment to responsible finance. We aim to be systemically responsible, ensuring that we only ever act in ways that are in the best interests of our clients and that our actions are always designed to create economic value. Environment We lead the industry when it comes to managing the environmental and social risks of our activities and in lessening our environmental impact. We're investing USD 50 billion in renewable energy and efficiency projects over the next 10 years – and as a graduate, you can expect to be involved. Community We're also committed to inclusion. We put the full force of our businesses, resources, products and people into making sure that people and communities who are often excluded from mainstream financial services get the access they need.
The Citi Foundation The Citi Foundation supports the economic empowerment and financial inclusion of people with low to moderate incomes in communities where Citi operates. The Foundation has four policy areas: Through Financial Capability and Asset Building we increase the number of people with low to moderate income who adopt positive financial behaviours and accumulate and preserve financial assets. Using Microfinance we increase the use of financial products, supplied by microfinance institutions, designed to improve and accelerate the financial inclusion of individuals with low to moderate income. Enterprise Development helps to drive up the number of micro – or small enterprises – each providing new income generation or employment opportunities for individuals with low to moderate income. Finally Youth Economic Opportunities works with young people aged 13-25, helping them generate income through high-quality, living wage jobs or entrepreneurship pursuits. GLOBAL CITIZENSHIP GLOBAL CITIZENSHIP 23 22 ONCAMPUS.CITI.COM | GRADUATE OPPORTUNITIES GRADUATE OPPORTUNITIES | ONCAMPUS.CITI.COM Partnering for success is not just for clients. We inhabit many environments and do business in thousands of communities around the world. Our purpose is to drive progress and make a positive impact wherever we are and whatever we do.
GLOBAL CITIZENSHIP STARTSHERE. With Citi's support, The New York Public Library's Schomburg Center for Research in Black Culture is preserving irreplaceable archives and sharing them with new audiences everywhere. Want to leave your mark on history? Join us. HELPKEEPHISTORY FROMBECOMING ANCIENTHISTORY.
Europe, Middle East and Africa We have a physical presence in: INTERNATIONAL CAREERS STARTHERE. In Europe, the Middle East and Africa (EMEA), Citi has a physical presence in 54 countries. We do business in 62 more. Our clients choose us for our global footprint, market position, in-country relationships and the full range of solutions on offer. This brochure focuses specifically on our EMEA graduate programmes, internships and placements. You can discover complete details of all our EMEA opportunities at oncampus.citi.com Algeria Austria Bahrain Belgium Bulgaria Cameroon Congo, Democratic Republic Czech Republic Denmark Egypt Finland France Gabon Germany Ghana Greece Hungary Iraq Ireland Israel Italy Ivory Coast Jersey Jordan Kazakhstan Kenya Kuwait Lebanon Luxembourg Monaco Morocco Netherlands Nigeria Norway Pakistan Poland Portugal Qatar Romania Russia Senegal Slovakia South Africa Spain Sweden Switzerland Tanzania Tunisia Turkey Uganda Ukraine United Arab Emirates United Kingdom Zambia Interested in opportunities outside EMEA? Learn about opportunities across the world at oncampus.citi.com NAM (North America) campus.applications@citi.com LATAM (Latin America) campus.applications@citi.com APAC (Asia–Pacific) asia.graduate.recruitment@citi.com ONCAMPUS.CITI.COM | GRADUATE OPPORTUNITIES EMEA LOCATIONS EMEA LOCATIONS 25 24 ONCAMPUS.CITI.COM | GRADUATE OPPORTUNITIES GRADUATE OPPORTUNITIES | ONCAMPUS.CITI.COM
We're not just looking for talent: we're looking for the best. So to help you stand out from the crowd, our application process is designed to give you every chance to sell yourself. Register Before you apply, register your details. Once your application is stored, you'll can update it as many times as you wish before your final submission. Application and interview Application and interview processes vary between programmes. Review our site carefully to target your area and programme of interest. For all programmes, we open for applications at the beginning of September and review all applications on a rolling basis. To be sure of being considered you should apply as soon as possible.
When to apply We recruit on a rolling basis and open applications in September 2016. That means the earlier you complete your application in advance of the deadline, the better your chances of success. We begin reviewing applications before the deadlines and encourage you to apply in advance of the deadline where possible. For non-London positions please check our website for deadline details. You should consider this an overview. Everything you need to know about our recruitment and application process, including hints and useful tips, is on our global graduate application hub. We only accept applications that have been submitted through oncampus.citi.com Meet us on campus Although these events aren't technically part of the process, they are an opportunity to meet us face-to-face and find out what we're looking for. You can't beat the feel for an employer you get from actually speaking to someone. You'll also get an invaluable insight into life at Citi, our different business areas and your perfect role – and begin to build your network as well. If you can't meet us on campus, try and join one of our virtual events. Find out more at oncampus.citi.com TOMORROW STARTSHERE. HOW TO APPLY 26 GRADUATE OPPORTUNITIES | ONCAMPUS.CITI.COM TYPICAL APPLICATION STAGES HOW TO APPLY 27 ONCAMPUS.CITI.COM | GRADUATE OPPORTUNITIES 1 Submit CV with your cover letter online. 2 Online Test in numerical or logical analysis. 3 Interviews by telephone or in person. 4 Assessment face-to-face at our centre. 5 Success we send you an offer. "PREPARE FOR SPECIFIC AND OPEN-ENDED QUESTIONS – TECHNICAL, COMPETENCY AND ON YOUR MARKET KNOWLEDGE." Ali, Senior Associate, Private Bank POSITION APPLICATION DEADLINE Full-Time Analyst November 11, 2016 Summer Analyst December 9, 2016 Spring Insight Program January 13, 2017 Full-Time Associate Contact University Career Services Summer Associate (internship) Contact University Career Services Placement Analyst Ongoing
Before you begin the application process, here are some hints and tips. You'll find more detailed help and advice at oncampus.citi.com 1. Create a great CV We're looking for a clear, well-presented snapshot of you and your achievements. Along with your qualifications, skills and attributes, it should show us how suitable you are for the role. Make sure it's readable and pleasing to the eye, with clearly marked sections and headings, and a maximum of two sides of A4. Stick to a standard typeface in at least 9-point font.
Don't keep it to yourself. Get plenty of people to check over it: friends, family, career counsellors – and ideally anyone you know who already works in our industry. Accuracy is important, and a simple automatic spellcheck is often not good enough. 2. Write a great covering letter This is your chance to directly address the reasons you want a career at Citi. Tell us why you're choosing Citi, the specific program you're applying for, and what makes you an ideal candidate. If possible, include real examples of achievements that demonstrate your suitability. Remember to keep it short and simple – there should be no need for your letter to exceed a single side of A4. 3. Don't be late We open our applications in September, and we do start reviewing applications immediately. That means you'll have the best chance of success if you complete your application in advance of the deadline. 4. Do our personalities match? We look for people who relish early responsibility and tend to get bored if they're not being challenged. An excellent academic record is important, but so is an affinity for teamwork and a tendency to take the initiative and drive things forward. Above all, you have to want to make a positive difference. 5. Check the website It's packed with information about us and our business, the application process and our programmes. Check the FAQs section and research the business area you ideally would like to work in. Ask yourself why you want to work there – we'll want to hear that answer too.
AGREAT APPLICATION STARTSHERE. HINTS AND TIPS 28 GRADUATE OPPORTUNITIES | ONCAMPUS.CITI.COM
F U L L - T I M E A N A L Y S T S U M M E R A N A L Y S T ( I N T E R N S H I P ) P L A C E M E N T A N A L Y S T S P R I N G I N S I G H T P R O G R A M M E S DIVISION CAPITAL MARKETS ORIGINATION CONSUMER BANKING CORPORATE BANKING FINANCE HUMAN RESOURCES INVESTMENT BANKING OPERATIONS LEGAL AND COMPLIANCE PRIVATE BANKING RISK MANAGEMENT MARKETS AND SECURITIES SERVICES (Sales & Trading/Structuring, Research, Quants) TECHNOLOGY TREASURY AND TRADE SOLUTIONS Please see the table for opportunities relevant to your stage of study. These are our EMEA roles. Go to oncampus.citi.com for opportunities elsewhere in the world.
YOUR FUTURE STARTS HERE. F U L L - T I M E A S S O C I A T E S U M M E R A S S O C I A T E ( I N T E R N S H I P ) UNDERGRADUATE AND MASTER'S MBA
CITION CAMPUS MOBILEAPP* Connect with Citi's campus recruitment teams wherever you are. Informative videos, our markets quiz and our popular trading simulator will give you valuable insight. And find out immediately when we have an event near you. *Currently only available to download in the UK and USA /citicareers /citicareers oncampus.citi.com campus.queries@citi.com © 2016 Citibank, N.A. All rights reserved. Citi and Arc Design is a trademark and service mark of Citigroup Inc., used and registered throughout the world. All other trademarks are property of their respective owners. Citigroup Inc. is an equal opportunity employer M/F/D/V.