RETINOBLASTOMA: 3rd INTERNATIONAL MEETING
If your browser does not support JavaScript, please read the page content below: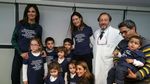 September 7th - 8th 2018 Auditorium S. Paolo Ospedale Pediatrico Bambino Gesù V.le F. Baldelli, 38 - 00146 Roma RETINOBLASTOMA: AN INTERNATIONAL UPDATE 3rd INTERNATIONAL MEETING F.Doz– Paris INTERNATIONAL FACULTY G.Chantada– Buenos Aires F.Munier– Lausanne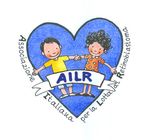 SCIENTIFIC PROGRAM September 7th Friday 2018 08.00 Registration and Welcome Breakfast 08.15 Opening greetings Luca Buzzonetti, Franco Locatelli 08.30 GENETICS OF RETINOBLASTOMA – 15 minutes talk Chairmen: Francis Munier, Antonino Romanzo Translating genetic knowledge into benefits for patients with retinoblastoma and their families Dietmar Lohmann The molecular genetics of retinoblastoma: the experience of "Bambino Gesù" Children's Hospital Novelli Antonio - Sofia Maria Valentina Discussion 10.00 Coffee break 10.30 MOLECULAR BIOLOGY – 15 minutes talk Chairmen: Francois Doz, Angela Di Giannatale Targeting the dysfunctional Rb pathway in retinoblastoma with the oncolytic adenovirus VCN-01 Ángel Montero Carcaboso Liquid biopsy: exploring new biomarkers in retinoblastoma Angela Di Giannatale Molecular heterogeneity of retinoblastoma François Radvanyi RNA modifications in retinoblastoma Angela Gallo Discussion 12.00 CONSERVATIVE TREATMENTS IN RETINOBLASTOMA: THE CURRENT EUROPEAN PROTOCOLS - I SESSIONE 15 minutes talk Chairmen: Raffaele Cozza, Francois Doz Oncology treatment: Francois Doz Guillermo Chantada Maya Beck Popovick Ida Russo 13:00 Lunch COURSE DIRECTORS SCIENTIFIC SECRETARIAT Roberta Ardia Ophthalmology department, Rome roberta.ardia@opbg.net Angela Di Giannatale Hematology and Oncology department, Rome angela.digiannatale@opbg.net Rosa Parrilla Ophthalmology department, Rome rosa.parrilla@opbg.net Ida Russo Hematology and Oncology department, Rome ida.russo@opbg.net Paola Valente Ophthalmology department, Rome paola.valente@opbg.net Raffaele COZZA Antonino ROMANZO FACULTY MartinaANGI(Italy,Milan) AstritBECI(Shkodra-Albania) LucaBUZZONETTI(Italy-Rome) GuillermoCHANTADA(BuenosAiresArgentine) RaffaeleCOZZA(Italy-Rome) GuendalinaDALMASSO(Italy-Rome) PimDEGRAAF(Netherlands-Amsterdam) AngelaDIGIANNATALE(Italy-Rome) FrancoisDOZ(France-Paris) AngelaGALLO(Italy-Rome) PaoloGALLUZZI(Italy-Siena) TheodoraHADJISTILIANOU(Italy-Siena) VesnaILIC(Serbia-Belgrade) MonicaKONIGKAKS(Germany) FrancoLOCATELLI(Italy-Rome) DietmarLOHMANN(Germany-Essen) LiviaLUMBROSOLEROUIC(Paris,France) SilviaMIGNANI(Italy-Rome) AlessandraMODUGNO(Italy-Rome) AnnetteMOLL(Netherlands-Amsterdam) ÁngelMONTEROCARCABOSO(SpainBarcelona) FrancisMUNIER(Switzerland-Lausanne) IsabellaNICOLAI(Italy-Rome) AntonioNOVELLI(Italy-Rome) MayaBeckPOPOVIC(Switzerland-Lausanne) FrançoisRADVANYI(France-Paris) FrancescoRANDISI(Italy-Rome) DejanM.RASIC(Serbia-Belgrade) MassimoROLLO(Italy-Rome) AntoninoROMANZO(Italy-Rome) IdaRUSSO(Italy-Rome) MarijaPudrljaSLOVIC(Serbia-Belgrade) MariaValentinaSOFIA(Italy-Rome) PaolaVALENTE(Italy-Rome) VicktoriaVISHNEVSKIA-DAI(Israel-TelAviv)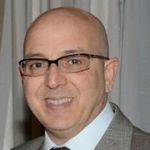 September 8th Saturday 2018 08.30 QUALITY OF LIFE – 15 minutes talk Chairmen: Annette Moll, Antonino Romanzo, Guendalina Dalmasso Psychosocial care and research for retinoblastoma patients in the Netherlands Annette Moll Psychological support for parents and children with retinoblastoma Silvia Mignani Outpatient Area in Santa Marinella Isabella Nicolai Orbital surgery Antonino Romanzo Protesis and aesthetic rehabilitation Alessandra Modugno Discussion 11.00 Coffee break 11.30 NEUROIMAGING – 15 minutes talk Chairmen: Massimo Rollo, Paolo Galluzzi Orbital examination MR techniques Francesco Randisi (Italy - Rome) MRI of Retinoblastoma Pim De Graaf (Netherlands – Amsterdam) MRI of lesions simulating Retinoblastoma Paolo Galluzzi (Italy - Rome) Discussion 12.30 Test 13.00 Conclusions Luca Buzzonetti, Franco Locatelli 14.00 CONSERVATIVE TREATMENTS IN RETINOBLASTOMA: THE CURRENT EUROPEAN PROTOCOLS - II SESSIONE 10 minutes talk Chairman: Antonino Romanzo, Francis Munier Ophthalmology treatment in Europe: Francis Munier, Livia Lumbroso-Le Rouic, Paola Valente Management of children with retinoblastoma in Israel (Tel Aviv) Vishnevskia-Dai Vicktoria Management of children with Retinoblastoma in Serbia Vesna Ilic, Marija Pudrlja Slovic Retinoblastoma in Serbia - current trends, realities and practices Dejan M.
Rasic 20 Years of experience in Retinoblastoma Management in Albania Astrit Beci A roundtable discussion: Conservative treatments: time to think about a common EurBG protocol - 40 minutes talk Discussion: Francois Doz, Guillermo Chantada, Francis Munier, Theodora Hadjistilianou, Maya Beck Popovic, Raffaele Cozza, Antonino Romanzo, Martina Angi, Vicktoria Vishnevskia-Dai, Livia Lumbroso-Le Rouic 16.00 Coffee break 16.30 How could EurBG help developing countries? A roundtable Introduction: Guillermo Chantada, Monica Konig Kaks Discussion: Mariella Enoc, Flaminia Giovannelli, Massimiliano Raponi Francois Doz, Francis Munier, Raffaele Cozza, Antonino Romanzo, Theodora Hadjistilianou, Vicktoria Vishnevskia-Dai, Livia Lumbroso-Le Rouic 17.30-18.30 Parental Group RETINOSTOP - France AILR - Italy KAKS - Germany
GENERAL INFORMATION DATE AND VENUE: 7 - 8 September 2018 Auditorium S. Paolo - Ospedale Pediatrico Bambino Gesù, P.zza S. Onofrio, 4 - 00165 Roma REGISTRATION: http://www.formazione.ospedalebambinogesu.it/ Only for foreign participants: please write an e-mail to congressi@opbg.net and we will send the registration form. Only 150 participants will be accepted. Simultaneous Translation will be provided. EDUCAZIONE CONTINUA IN MEDICINA - E.C.M. TheCoursewillassign7ECMcreditstothefollowingcategoriesofItalianpartecipants : MedicoChirurgo(Ematologia,GeneticaMedica,Oncologia,Pediatria,PediatriaPediatriDiLiberaScelta,Radioterapia,Oftalmologia,AnestesiaeRianimazione, LaboratorioDiGeneticaMedica,Neuroradiologia,Radiodiagnostica,Psicoterapia); Biologo;Fisico(FisicaSanitaria);Infermiere;InfermierePediatrico;Ortottista/ Assistente inOftalmologia;Psicologo/Psicoterapeuta;TecnicoSanitarioRadiologiaMedica.
ORGANIZING SECRETARIAT Servizio Eventi Formativi ECM - Ospedale Pediatrico Bambino Gesù Piazza S. Onofrio, 4 - 00165 Roma - Tel: 06-6859.4864/2290/2411/3770/4758/3154 Fax: 06/6859.2443 - E-mail: congressi@opbg.net - www.ospedalebambinogesu.it This meeting aims to enhance the clinical and preclinical knowledge of Retinoblastoma through advanced discussion amongst the experts in this field.Inparticularweproposeanupdateon molecularbiology,diagnosis,conservative and non conservative Retinoblastoma management, radiological guidelines, late effects and quality of life. This initiative is scientifically supported by the European RetinoblastomaGroup«EURbG»,inwhichtheBambinoGesùPediatrichospitalisactively involvedasamember.Sinceitsfirstfoundationin2015,«EURbG»projectaimedtocreate a network among experts in Retinoblastoma care from all major european centers, as well as providing access to reliable, consistent information and assistance to patients and families affected by the disease.
We hope that this meeting will be an ideal venue for discussion amongst all participants and will promote international collaboration. Looking forward to meeting everyone in Rome next year.
PediatricOcular Oncology outpatients department, BambinoGesù PediatricHospital, SantaMarinella