SCIENCE FACULTY OF - Victoria University of Wellington
Page content transcription
If your browser does not render page correctly, please read the page content below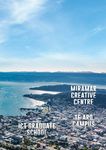 "Climate change is the defining challenge of our time.
The response of Antarctica and the Southern Ocean to
climate change remains a key uncertainty in a warming
world, and our students and graduates play an important
role in our efforts to improve future projections."
Associate Professor Nancy Bertler
Antarctic Science Platform Director, Antarctic Research Centre

2 Faculty of Science
CONTENTS
Welcome					                                                                     3

Studying and living in Wellington		                                              4

Our graduates					                                                               6

Postgraduate science options			                                                10

Our programmes				                                                              12

School of Biological Sciences			                                                18

School of Chemical and Physical Sciences                                       22

School of Geography, Environment and Earth Sciences                            26

School of Mathematics and Statistics		                                         30

School of Psychology				                                                       34

Centre for Science in Society			                                               38

Careers						                                                                  40

Scholarships					                                                              40

Victoria International				                                                     40

Māori students			                                       Inside back cover

Pasifika students		                                     Inside back cover

Who to contact 			                                      Inside back cover

Cover: PhD candidate Dan Lowry's research focuses on the Ross Ice Shelf.
Using mathematical models, he interpreted the history of the ice sheet,
assessed its sensitivity to past atmospheric and oceanic changes, and provided
future projections of changes.

Inside cover: Victoria University of Wellington is part of world-leading
Antarctic ice core research. This research focuses on recovering ice cores to
help determine how the Antarctic is responding to climate change and the
consequences, both globally and for New Zealand. The ice core research is a
collaboration between GNS Science, the University, and NIWA under the
Joint Antarctic Research Institute. Go to www.victoria.ac.nz/antarctic for more
information about the centre. Image: Dan Zwartz

           STARS
                                  ™     Victoria University of Wellington has
                                        been awarded five stars overall in the QS
            RATING SYSTEM               global university ratings. In addition, the
                                        University received five stars in each of
   2019                                 the eight categories.

Important notice: Victoria University of Wellington uses all reasonable skill and care to ensure the information contained in this document is accurate at the
time of being made available. However, matters covered by this document are subject to change due to a continuous process of review, and to unanticipated
circumstances. The University therefore reserves the right to make any changes without notice. So far as the law permits, the University accepts no responsibility
for any loss suffered by any person due to reliance (either whole or in part) on the information contained in this document, whether direct or indirect, and
whether foreseeable or not.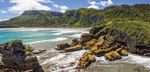 WELCOME
Welcome to the Faculty of Science at Victoria University of          Wellington is home to the highest concentration of scientific
Wellington. Postgraduate study is an opportunity for you to          research organisations in New Zealand. These organisations
extend your undergraduate experience, become an expert in            contribute to our programmes and enhance the experience
your chosen field, and take the next step in your career. It will    we provide to our students by ensuring the content of
challenge your ideas and satisfy your search for new knowledge.      our courses is industry-relevant and at the cutting edge
                                                                     of knowledge, and through opportunities for research
The Faculty of Science is home to five schools and a large
                                                                     placements and future employment opportunities.
community of postgraduate students who come from all
around the world. We're also one of New Zealand's top                We hope you will be excited at the prospect of undertaking
research institutions and our academics are some of the              your postgraduate study here and being part of our mission to
most respected in the world. This commitment to research             educate the next generation of scientists. We wish you every
is reflected in the most recent Performance-Based Research           success in your future study.
Fund rankings, which rated the University first for research
quality in New Zealand.
Postgraduate students are a key part of our research community.
Carrying out work that leads to scientific breakthroughs, students
regularly present at international conferences and publish in
peer-reviewed international journals.
STUDYING AND LIVING
     IN WELLINGTON
       LEADING RESEARCH                                              INTERNATIONAL COMMUNITY
       Victoria University of Wellington is ranked number
                                                                     Students come to study here from all over the world—
       one in New Zealand for intensity of high-quality
                                                                     each year, students from more than 100 different
       research* and ranked in the top 2 percent of universities
                                                                     countries make up the student population, with more
       worldwide in the 2019 QS World Rankings.
                                                                     than 120 university partners worldwide. There are many
       *Performance-Based Research Fund 2019.                        international communities in Wellington—Chinese,
                                                                     Indonesian, Japanese, and Malaysian among others—that
                                                                     help to make international students feel at home in their
                                                                     new learning environment. The programmes and research
       OUR NATURAL LABORATORY                                        within the Faculty of Science draw on examples and
                                                                     findings worldwide, but have a special focus on
       Situated at the southernmost point of the North Island,       New Zealand and the Asia–Pacific region.
       Wellington is a beautiful city that makes the most of its
       natural setting. Wellington is home to conservation island
       Matiu/Somes Island, a gateway to the rugged beauty of
       the South Island, and is located on two major highways
       that provide easy access to North Island regions, including
       Egmont, Tongariro, and Whanganui National Parks. In just
       minutes, you can escape our compact city life to explore
       our varied biodiversity.

                               

                                                                                                                
4 Faculty of Science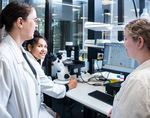 THE BUSTLING CAPITAL LIFESTYLE
    Wellington has an excellent public transport system,
    vibrant nightlife centred on Cuba Street and Courtenay
    Place, and something for everyone with great shopping,
    beaches, bush walks, reserves, mountain-bike trails,
    museums, restaurants, festivals, and live shows every night
    of the week. You can swim, kayak, surf, windsurf, and sail
    within 15 minutes' travel from the centre of the city.

    SCIENCE CAPITAL OF
    NEW ZEALAND
    Wellington has the highest concentration of science
    organisations in the country.
    Our location means Victoria University of Wellington is
    at the heart of scientific discovery. Our postgraduate
    students have opportunities for research collaboration
    with many organisations, including Callaghan Innovation,
    the Department of Conservation, GNS Science, and NIWA.
    Notably, collaboration between Victoria University of
    Wellington and GNS Science was ranked ninth worldwide
    in the 2017 Nature Index review of corporate–academic
    collaborations.

                                                                  


                                                                  

                                           Postgraduate Study 2020 5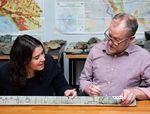 OUR
GRADUATES
Postgraduate study in the Faculty of Science can
lead to a varied and exciting career. Read about
what some of our recent graduates are up to now.

                                                   HEDLEY STIRRAT
                                                   Master of Drug Discovery and Development
                                                   Metabolomics Technician, AgResearch
                                                   Just three days after submitting his research thesis, Hedley Stirrat
                                                   stepped into the role of metabolomics technician at AgResearch,
                                                   where he analyses the mass of molecules in produce.
                                                   "AgResearch tries to add value to the agriculture industry
                                                   through science. I'm a technician in the metabolomics team,
                                                   which is part of the food, nutrition, and health team. I work
                                                   mainly with mass spectrometers—analytical instruments
                                                   that determine the mass of certain molecules.
                                                   "We might look at whether the composition of certain
                                                   molecules in milk changes depending on what cows are fed, or
                                                   whether we can distinguish between produce from New Zealand
                                                   and overseas by the composition. From this, we can advise our
                                                   agricultural industry about producing more valuable products in
                                                   a more efficient and environmentally friendly way."
                                                   The opportunity to learn from industry experts and
                                                   academics is what drew Hedley to the Master of Drug
                                                   Discovery and Development programme. It ensured he
                                                   gained a mix of practical and theoretical knowledge.
                                                   "I have a comprehensive understanding of the current state of drug
                                                   development and how it's carried out in industries," he says.
                                                   Hedley values his qualification, not only because of what he
                                                   learnt about the subject, but also because of the other skills
                                                   he developed in that time, including time management and
                                                   science communication.
                                                   Find out more about the Master of Drug Discovery and
                                                   Development on page 14.

6 Faculty of Science
MADDIE WHITE                                                         BETH LAWSON
Master of Applied Statistics                                         Postgraduate Diploma in Geographic
Assistant Research Fellow,                                           Information Science
University of Otago, Wellington                                      Geospatial Data Analyst,
Taking a compulsory, 100-level Statistics course led to              Land Information New Zealand
Maddie White discovering her interest in statistics and              With interests in geography, IT systems, problem-solving,
realising that it would enable her to pursue her passion in          nature, and data visualisation, Beth decided that a Postgraduate
public-health research.                                              Diploma in Geographic Information Science was for her.
"During my Master's, I did a practicum and research project          "I wanted to do a postgraduate qualification that would
at the Ministry of Health. My supervisor was very supportive         combine these interests and keep my options open.
of me trying to make the most out of that opportunity                Geographic information science (GIS) is a growing industry
because he knew I wanted to keep doing health research               with so many career opportunities, so this qualification
after graduating. I can draw a lot of links from what I did          ticked all the boxes."
during my Master's to the work I do now as a researcher."
                                                                     As part of the course, Beth completed a GIS internship with
A big part of Maddie's current role involves working with other      Land Information New Zealand. Once she'd completed the
researchers and community organisations to collect, analyse, and     internship, she stayed on and now works there full time as a
report data on the outcomes of housing-related interventions.        geospatial data analyst.
"As a Master's student, you get real experience working              "I am in the biosecurity and biodiversity team. We deal with
through a research project from start to finish and all of the       biosecurity threats to Crown-owned property. My main project
exciting (and frustrating) complexities that this involves.          is working on spatial data for the New Zealand Wildling Conifer
Without this experience, I don't think I would have had the          Management Strategy. Wildling conifers are very invasive,
skills to start work as a researcher straight out of university,     especially in the South Island. This programme is key for
and I most definitely wouldn't have had the confidence.              preventing these trees from overwhelming native landscapes.
"I love my role in the public-health department; I'm surrounded      "This postgraduate degree is a great option if you want to
by people and research groups that are passionate about the          pursue a career in the GIS sector. It gives you a well-rounded
work they are doing to address public health issues. I feel I have   foundation of knowledge, skills, and practical experience.
something positive to contribute because of the knowledge and        The courses are interesting, and the lecturers are fantastic
skills I developed throughout my study."                             and come from different backgrounds within the GIS sphere."
Find out more about the Master of Applied Statistics on              Find out more about the postgraduate GIS programmes on
page 16.                                                             page 16.

                                                                                                                 Postgraduate Study 2020 7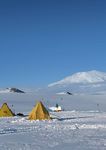 MONIQUE HOLMES                                                   SEBASTIAN COLLINS-SMYTH
     Master of Science in Marine Biology                              Master of Science in Forensic Psychology
     Graduate Policy Analyst, Te Ohu Kaimoana                         Adviser, New Zealand Department of Corrections
     Growing up around the beaches of Tauranga, Monique Holmes        There's something unique about studying forensic
     always loved the ocean. Studying marine biology gave her the     psychology in Wellington—it's both the world's coolest
     chance to combine what she loved with learning.                  little capital and the heart of the criminal justice system
                                                                      in Aotearoa New Zealand, says Sebastian Collins-Smyth,
     "I feel very passionate about conservation of the marine
                                                                      who emphasised the many opportunities the University's
     environment and preserving that environment for future
                                                                      location provides in the public sector.
     generations," she says.
                                                                      "This Master's study furthered my career in multiple ways.
     Monique's research was part of a larger project being
                                                                      Not only did it provide me with the skills to work as an intern
     undertaken by NIWA, called Crustacean Indicators of Marine
                                                                      at the Department of Corrections, it also gave me many
     Environmental Change. She studied how marine amphipods
                                                                      professional development opportunities and refined my
     could be indicators of heavy-metal pollution in the coastal
                                                                      critical-thinking skills.
     marine environment.
                                                                      "I've always been fascinated by the intersection between
     "Collecting and examining marine invertebrates was one
                                                                      psychology and crime. For my thesis, I focused on young
     of my favourite parts of my research. It was also a bonus
                                                                      people. International research suggested that young
     that watching David Attenborough's Blue Planet could be
                                                                      people with neurodisabilities are overrepresented in
     considered studying."
                                                                      youth justice jurisdictions and this, among other findings,
     Since handing in her thesis, Monique has been working as         indicates that current avenues for addressing their
     a graduate policy analyst at Te Ohu Kaimoana, where she          offending could be more effective."
     provides advice on policy issues concerning marine fisheries.
                                                                      Wanting to have a positive impact in this area, Sebastian
     She was also the recipient of a Global Fisheries Scholarship     adapted a theoretical framework for practitioners to use in
     from Moana New Zealand, which offers the opportunity of a        the treatment of young people with neurodisabilities who
     lifetime to Māori seeking a career in the fishing industry.      engage in antisocial behaviour.
     In 2021, as part of this scholarship, Monique will embark on a   Sebastian now works at the Department of Corrections,
     one-year programme to Japan, where she'll immerse herself        where he is an adviser in the probation and case
     in Japanese language and culture and work at Nippon Suisan       management space. "I work on a variety of different
     Kaisha Ltd to further her knowledge and understanding of         projects. I'm mainly writing reports and occasionally
     the fishing industry.                                            putting together literature reviews to keep on top of
                                                                      evidence in the field," he says.
                                                                      Find out more about the Forensic Psychology programme on
                                                                      page 35.

8 Faculty of Science
TENEYA NICOL                                                       JAMES McCLINTOCK
Master of Science in Society                                       Master of Science in Geology
Pasifika engagement adviser,                                       Geohazard analyst, GNS Science
Victoria University of Wellington                                  With a love for science and the outdoors, and a fascination
While participating in outreach events during Bachelor of          with understanding how the world works, James McClintock
Science study, Teneya Nicol realised that people learnt more       realised that geology was a natural fit for him.
effectively through interactive activities than other sources,     "Geology allows you to piece together the history of a
and she wanted to understand why.                                  location. You can determine if the rocks you're standing on
"The Master of Science in Society gave me the tools to             were once at the bottom of a deep ocean trench, or a tidal
explore this and allowed me to develop skills in science           estuary, or an ancient river that flowed when the dinosaurs
communication," she says.                                          still roamed the earth."

"As part of this Master's, I completed an internship with          James found the Faculty's staff to be passionate and
the Society of Māori Astronomy Research and Traditions             knowledgeable, and the social aspects of the Geology Society
(SMART). They're looking at the relationship between climate       fantastic, but the best part for him was the field trips.
change and traditional Māori indicators. I located and             "Wellington is near so many great areas for geology—Takaka,
observed numerous native tree species in Otari-Wilton's Bush       Kekerengu, Martinborough, Whanganui, and more. I found
that have been recognised as indicators. I also participated       the field activities to be the most effective way to learn by
in workshops, and reviewed resources made by SMART to              far. They were also a great way to meet other students and
make them more effective."                                         get to know the professors.
Teneya now works as the Pasifika engagement adviser for            "I'm now employed at GNS Science in their new 24/7 national
the Faculties of Science and Engineering. This involves            geohazard monitoring facility. We are New Zealand's first
her providing Pasifika students with holistic support              science response to natural hazards such as earthquakes,
that covers areas such as academic mentoring, financial            volcanoes, and tsunamis, and we liaise with Civil Defence to
advice, and overall wellbeing, to make their university            coordinate the country's disaster response."
journey as smooth as possible.
"Studying at university made me realise that I want to help
other Pasifika people take up the opportunity of higher
education and push the boundaries of societal norms.
"My aim is to help increase the percentage of Pasifika graduates
and to inspire our Pasifika community to strive for success."
Find out more about the Master of Science in Society on
page 16.

                                                                                                             Postgraduate Study 2020 9
POSTGRADUATE
     SCIENCE OPTIONS
     To explore the available subjects in the following degrees,
     see page 12.
                                                                                    MASTER'S BY THESIS
                                                                                    In a Master's by thesis, you'll complete one year of
                                                                                    coursework, followed by a 120-point thesis where you'll work
     GRADUATE DIPLOMA                                                               under the supervision of an academic staff member. If you
     The Graduate Diploma in Science (GDipSc) enables you to                        already have a postgraduate diploma or an Honours degree in
     transition to postgraduate study in a new area, or to learn                    a relevant subject area, you may be permitted to advance to
     about new developments in your original discipline.                            the thesis year without completing the coursework.

      DURATION              One year full time or up to four years part time        A Master's by thesis is a way of advancing your understanding
                                                                                    and skill in your undergraduate major or, in some cases, to
      PREREQUISITES         Bachelor's degree in any discipline
                                                                                    undertake study in a new professional area. This Master's
                                                                                    degree is evidence of the ability to work independently,
     POSTGRADUATE CERTIFICATES                                                      critically evaluate research, and interpret and communicate
     Postgraduate certificates are designed to deepen your                          with a high level of skill.
     knowledge in an area of expertise or in a new branch of                         DURATION         Two years full time or equivalent part time
     science. Many interesting courses are offered, and a research
                                                                                     PREREQUISITES    A Bachelor's degree in a relevant subject area
     project is not required.

      DURATION              Six months full time or up to two years part time       MASTER'S BY COURSEWORK
      PREREQUISITES         Bachelor's degree in a relevant subject area*
                                                                                    With a 180-point Master's by coursework, you'll gain an
                                                                                    internationally recognised qualification in one year of full-time
     POSTGRADUATE DIPLOMAS                                                          study, or you can study part time.
     Postgraduate diplomas provide an alternative to Honours for                    You'll take some core courses and choose from a range of
     graduates who wish to extend their subject expertise. They                     elective courses, so you can tailor your programme to your
     do not require a research project, although a project may be                   interests and career aspirations.
     included in some programmes.
                                                                                    With small class sizes you'll learn through seminar-style
      DURATION              One year full time or two years part time               discussions with leading researchers and academics.
      PREREQUISITES         Bachelor's degree in a relevant subject area*
                                                                                    You'll also have the opportunity to undertake a trimester-long
                                                                                    research project, or practical placement, where you'll apply
     BACHELOR'S DEGREE WITH                                                         what you've learnt.
     HONOURS                                                                        Admission to these programmes is at the discretion of the
                                                                                    programme coordinators.
     An Honours degree is a one-year full-time programme of
     coursework. A research project is an important part of the                     To explore your options in the Master's by coursework
     work and provides practical training in research methods. An                   programmes, see pages 14–16.
     Honours degree can lead directly to PhD study.

      DURATION              One year full time or two years part time (with
                            permission from the head of school)
      PREREQUISITES         Bachelor's degree in a relevant subject area

     *Students may also qualify for entry if they have appropriate experience, as
     approved by the associate dean (students).

10 Faculty of Science
DOCTOR OF PHILOSOPHY                                                                                DURATION        The PhD programme normally requires at least
                                                                                                                    three years of full-time study
The Doctor of Philosophy (PhD) programme requires a major
                                                                                                                    A PhD may also be undertaken part time
piece of original research that makes a significant contribution
                                                                                                    PREREQUISITES   You will need a First Class or Second Class Honours
to the knowledge or understanding of a field of study.                                                              degree or a Master's degree to apply for a PhD
Although coursework does not form an integral part of a                                                             However, meeting this requirement does not
PhD, you may be required or encouraged to undertake a                                                               guarantee a place, as you also need to be accepted
limited amount of coursework. On completion, each thesis is                                                         by the School and assigned a supervisor

assessed by three examiners, one of whom is from an overseas                                        ENROLMENT       The Faculty of Graduate Research provides a first
                                                                                                                    contact point for all students enrolling in a PhD,
university. This assessment is followed by an oral examination.
                                                                                                                    including international students
Supervision for PhD research is available in almost all subject                                                     Application is available online. There are three
areas offered by the Faculty of Science.                                                                            application deadlines each year—1 March, 1 July,
                                                                                                                    and 1 November

                                                                                                                    For any enquiries about PhD admission and
                                                                                                                    enrolment, contact pg-research@vuw.ac.nz

                                                                                      BACHELOR'S
                                                                                        DEGREE

     POSTGRADUATE                                                                                                                                   GRADUATE
      CERTIFICATE                                                                           HONOURS
                                                                                                                                                   CERTIFICATE

      POSTGRADUATE                                                                          MASTER'S                                                 GRADUATE
        DIPLOMA*                                                                            DEGREE**                                                  DIPLOMA

                                                                                              PhD

Broken line indicates pathways that are possible in some programmes.
*   Some postgraduate diploma courses can lead to Master's study.
    For details, contact the postgraduate liaison officer at postgrad-enquiries@vuw.ac.nz
** Some Bachelor's degrees offer pathways straight into a Master's programme.

                                                                                                                                                   Postgraduate Study 2020 11
OUR PROGRAMMES
     BIOLOGICAL SCIENCES
                                                                                                               MASTER'S BY   MASTER'S BY
                                           GDipSc              PGCert              PGDip            HONOURS                                PhD
                                                                                                              COURSEWORK       THESIS
      BIOLOGY
      BIOMEDICAL SCIENCES
      BIOTECHNOLOGY
      CELL AND MOLECULAR
      BIOSCIENCE
      CLINICAL IMMUNOLOGY
      CLINICAL RESEARCH
      CONSERVATION BIOLOGY
      ECOLOGICAL
      RESTORATION
      ECOLOGY AND
      BIODIVERSITY
      MARINE BIOLOGY
      MARINE CONSERVATION
      MOLECULAR
      MICROBIOLOGY

     CHEMICAL AND PHYSICAL SCIENCES
                                                                                                               MASTER'S BY   MASTER'S BY
                                          GDipSc              PGCert              PGDip            HONOURS                                 PhD
                                                                                                              COURSEWORK       THESIS
      APPLIED PHYSICS
      CHEMISTRY
      DRUG DISCOVERY AND
      DEVELOPMENT*
      PHYSICS

     *Taught in collabloration with the Ferrier Research Institute and the School of Biological Sciences.

12 Faculty of Science
GEOGRAPHY, ENVIRONMENT AND EARTH SCIENCES
                                                             MASTER'S BY   MASTER'S BY
                        GDipSc   PGCert   PGDip   HONOURS                                   PhD
                                                            COURSEWORK       THESIS
CLIMATE CHANGE
SCIENCE AND POLICY
DEVELOPMENT STUDIES
ENVIRONMENTAL
SCIENCE
ENVIRONMENTAL STUDIES
GEOGRAPHIC
INFORMATION SCIENCE
GEOGRAPHY
GEOLOGY
GEOPHYSICS
METEOROLOGY
PHYSICAL GEOGRAPHY

MATHEMATICS AND STATISTICS
                                                             MASTER'S BY   MASTER'S BY
                        GDipSc   PGCert   PGDip   HONOURS                                   PhD
                                                            COURSEWORK       THESIS
APPLIED STATISTICS
MATHEMATICS
STATISTICS
STOCHASTIC PROCESSES
IN FINANCE AND
INSURANCE

PSYCHOLOGY
                                                             MASTER'S BY   MASTER'S BY
                        GDipSc   PGCert   PGDip   HONOURS                                   PhD
                                                            COURSEWORK       THESIS
CLINICAL PSYCHOLOGY
COGNITIVE AND
BEHAVIOURAL
NEUROSCIENCE
CROSS-CULTURAL
PSYCHOLOGY
FORENSIC PSYCHOLOGY
PSYCHOLOGY

SCIENCE IN SOCIETY
                                                             MASTER'S BY   MASTER'S BY
                        GDipSc   PGCert   PGDip   HONOURS                                   PhD
                                                            COURSEWORK       THESIS
SCIENCE IN SOCIETY

                                                                                 Postgraduate Study 2020 13
MASTER'S BY
     COURSEWORK PROGRAMMES
     BIOTECHNOLOGY                                                      Master of Drug Discovery and Development
     Every year, millions of people are affected by disease             Research into drug discovery and development operates at
     and health conditions for which there are no treatments.           the interface between the fields of chemistry and biology.
     Learn alongside world-leading experts to understand                You'll learn the research processes used to identify drug
     how immunology can be leveraged to keep us healthy,                targets, develop new therapeutics, and help improve human
     or how to identify and develop drugs and vaccines for              or animal health through creating new or more effective drugs
     untreated medical conditions. Study in this area will put          and medicines. You'll also learn about protecting intellectual
     you at the forefront of the global health industry.                property, assessing the financial viability of drugs, and the
                                                                        pre-clinical and clinical trial processes.
     Master of Clinical Immunology
                                                                        This Master's is taught by the Ferrier Research Institute, the
     Clinical immunology sits at the centre of all aspects of           Schools of Chemical and Physical Sciences and Biological
     human health and is one of the most exciting and active            Sciences, and the Centre for Biodiscovery. The expertise of
     areas of biological discovery. This Master's will equip you        the staff in these groups is highly sought after by companies
     with the skills required to assess, analyse, and undertake         around the world to overcome difficult synthetic and analytical
     clinical research in immunology. You will be trained in clinical   problems.
     trial design, biostatistics, and advanced immunological
                                                                        To apply for this programme, you'll need an undergraduate
     theory and techniques.
                                                                        degree in a relevant subject area with an average grade of
     We have close ties to the Malaghan Institute of Medical            B+ or higher.
     Research, the Medical Research Institute of New Zealand,
                                                                         www.victoria.ac.nz/drug-discovery
     Wellington Regional Hospital, and the Wellington School of
     Medicine, University of Otago. Clinicians and researchers from
     these organisations contribute to this programme by delivering
     lectures, sharing their expertise, and leading research.
     To apply for this programme, you'll need a Biomedical
     Science degree majoring in Molecular Pathology or an
     equivalent qualification.
      www.victoria.ac.nz/clinical-immunology

14 Faculty of Science
Master of Marine Conservation
                                                                 With the increasing pressures on the marine environment,
                                                                 experts in the conservation and management of marine
                                                                 organisms and ecosystems are in demand.
                                                                 In this programme, you'll examine marine conservation
                                                                 issues and practices using examples from New Zealand,
                                                                 Australia, the South Pacific, and the wider Indo–Pacific
                                                                 region. Two of the three core courses are field-based, and
                                                                 you'll visit several world-renowned marine conservation sites
                                                                 in New Zealand and overseas.
                                                                 You'll be prepared for a career in a range of marine
                                                                 conservation areas worldwide, including the conservation
                                                                 and management of marine organisms and ecosystems.
                                                                 To apply for this programme, you'll need an undergraduate
                                                                 degree in a relevant subject area with a B+ average.
CLIMATE AND THE ENVIRONMENT                                       www.victoria.ac.nz/mmarcon
The impact of climate change and environmental
degradation are two of the most pressing challenges              Master of Meteorology
we face. Gain the skills you need to become a leader             Be part of New Zealand's first Master's degree in Meteorology
in protecting the natural world. With headlines                  and become an expert in studying and predicting weather
dominated by stories of polluted oceans, rising sea              and climate and the relationship these patterns have with
levels, and biodiversity loss, the time to act is now.           other environmental processes and humanity.
Master of Climate Change Science and Policy                      The programme is recognised throughout the world and
                                                                 complies with the World Meteorological Organization
See page 16.
                                                                 standards. It is taught in partnership with New Zealand's
Master of Conservation Biology                                   official weather forecaster, MetService, which will provide
                                                                 you with practical work experience. This practical work is
With 13 national parks, a diverse dramatic coastline, and        formally recognised as part of the qualification, preparing
breath-taking native bush, New Zealand's natural living          you for a role in industry.
space is a biological scientist's dream. Study Conservation
Biology to make a valuable contribution to the preservation      To apply for this programme, you'll need an undergraduate
of native species in their natural environments in               degree in Geophysics, Mathematics, Physics, or a similar
New Zealand and abroad.                                          subject.

In this programme, you'll take three core courses, including a    www.victoria.ac.nz/mmet
three-week field course to key conservation sites throughout
New Zealand, and choose further relevant electives that suit
your interests. You'll learn from internationally respected
scientists whose work informs the management of
New Zealand's unique biota and conservation.
You'll need an undergraduate degree in a relevant subject
area, or to be accepted by the programme coordinator.
 www.victoria.ac.nz/conservation-biology

Master of Environmental Science
Environmental Science is about how humans connect with,
and change, the natural environment and is taught through
a range of scientific disciplines such as biology, chemistry,
geography, mathematics, and physics.
Wellington is the ideal place for students to see how
environmental science ranges from the field to policymaking.
The region has active city and regional councils as well as
the Zealandia eco-sanctuary, GNS Science, and NIWA, all of
which are involved in the programme.
You'll need an undergraduate degree in Biology, Chemistry,
Earth Sciences, Environmental Science, Mathematics,
Physical Geography, or Physics with a B average.
 www.victoria.ac.nz/menvsc

                                                                                                          Postgraduate Study 2020 15
DATA AND STATISTICS                                             POLICY AND ENGAGEMENT
     Learn how to leverage data to solve problems,                   Science is an important part of our society, and
     uncover insights, and inform decision-making. Our               scientific knowledge belongs outside the lab.
     programmes focus on real-world applications, giving             Policy and decision-making informed by science, and
     you a mix of theoretical and practical skills ideal for         a scientifically literate population are vital if we are
     starting your career.                                           going to successfully address the challenges we face.

     Master of Applied Statistics                                    Master of Climate Change Science and Policy
     Statisticians are in demand. The huge variety and quantity of   Globally, we are already seeing some of the consequences of
     data generated today means more people are needed who           climate change.
     can analyse and make sense of it.
                                                                     How we go about reducing our emissions and how we adapt
     This programme is designed to train you in a range              to changes that have already happened require scientists and
     of advanced techniques and to provide you with an               policymakers with a broad understanding of both the physical
     appreciation of the variety of work undertaken by               science and human systems that are involved.
     professional statisticians and consultants. It is made up
     of both coursework and practical training, allowing you to      This programme will give you the necessary combination
     develop skills in research and consultancy. You'll then apply   of policy and science knowledge to address the real-world
     these skills in a work placement in a relevant government       problems of climate change. It is taught by world-renowned
     department or business.                                         experts in climate change and we have close relationships
                                                                     with government bodies, research institutes, and other key
     For this programme, you'll need an undergraduate degree in
                                                                     agencies in Wellington and in New Zealand.
     a relevant subject area with a B+ average.
                                                                     To apply for this programme, you'll need an undergraduate
      www.victoria.ac.nz/applied-statistics
                                                                     degree with a B average (or equivalent) or extensive and
                                                                     relevant practical, professional, or scholarly experience.
     Master in Geographic Information Science
                                                                      www.victoria.ac.nz/mccsp
     Geographic information science (GIS) relates to the concepts
     behind the creation and use of computer-based systems
     that allow you to explore, store, manipulate, analyse, and      Master of Science in Society
     visualise data with a spatial or geographic component. These    This programme is perfect for science graduates who are
     skills are in high demand.                                      interested in developing skills for effective public engagement
     In this programme, you'll learn to harness data to enable a     around scientific issues or are keen to pursue a career in
     better understanding of what happens on Earth for both the      science policy or advocacy.
     physical environment and human populations. Postgraduate        Taught by award-winning teachers, researchers, and
     certificate and diploma options are also available.             practitioners, you'll develop critical thinking and
     Wellington is a key employment market for GIS professionals     communication skills. You'll look at the theory and practice
     and we have close ties to government agencies at both           of science communication, gain a grounding in contemporary
     central and local levels, Crown research institutes, and        scientific issues, and explore perspectives on science from
     private companies.                                              across different cultures and disciplines.
     You'll need an undergraduate degree with a B+ average           To apply for this programme, you'll need an undergraduate
     and two undergraduate GIS courses or extensive relevant         degree with a B+ average (or equivalent) or extensive and
     industry experience.                                            relevant practical, professional, or scholarly experience.
      www.victoria.ac.nz/mgis                                        www.victoria.ac.nz/master-of-science-in-society

16 Faculty of Science
Postgraduate Study 2020 17
SCHOOL OF
       BIOLOGICAL
       TE KURA MĀTAURANGA KOIORA
                                SCIENCES
                                                                 OUR STRENGTHS
          Biology is studied in two main areas: Ecology
          and Marine Biology, and Cell and Molecular              	Victoria University of Wellington ranked in the top
          Bioscience. Our topics include biotechnology, cell        three universities nationally for Ecology, Evolution and
          biology, conservation biology, drug discovery and         Behaviour, and Molecular, Cellular and Whole Organism
          development, ecological restoration, marine biology,      Biology in the most recent Performance-Based Research
          and microbiology.                                         Fund quality evaluation.
                                                                  	Our academics are considered some of the best
                                                                    researchers in New Zealand.

     Te Toki a Rata Building, Kelburn Campus
                                                                 RESEARCH LINKS
         04 463 5339 or 0800 22 77 55
                                                                 We have close ties to the Biological Heritage National
         biosci@vuw.ac.nz                                       Science Challenge, Capital and Coast District Health Board,
                                                                 Cawthron Institute, Department of Conservation, Ferrier
                                                                 Research Institute, Malaghan Institute of Medical Research,
                                                                 Maurice Wilkins Centre of Research Excellence, and NIWA.

                                                                 OUR STUDY ENVIRONMENT
                                                                 Our award-winning science building, Te Toki a Rata, has
                                                                 state-of-the-art research and teaching laboratories and
                                                                 equipment covering a range of biological disciplines and our
                                                                 coastal ecology lab, overlooking the Taputeranga Marine
                                                                 Reserve, is purpose-built with two seagoing research vessels
                                                                 and two wet-lab facilities.
                                                                 An interdisciplinary approach is celebrated within the
                                                                 School. We often conduct research at the intersections of
                                                                 biology and chemistry, psychology, or earth sciences.

18 Faculty of Science
YOUR STUDY OPTIONS                                             CAREER OPPORTUNITIES
If you are interested in a one-year postgraduate programme,    Our graduates work in biosecurity, biotechnological
consider a Master's by coursework in Clinical Immunology,      innovation, environmental consultancy and monitoring,
Conservation Biology, Drug Discovery and Development, or       field ecology, genetic counselling, immunology, laboratory
Marine Conservation. Find out more on pages 14–15.             management, marine biology, policy analysis, research
                                                               science, teaching, and much more.
Alternatively, if you want to complete a research thesis, or
pursue another area of biology, check out your options in
the postgraduate diploma, Honour's, Master's by thesis, and    RESEARCH CENTRES
Doctoral programmes on pages 12–13.
                                                               Centre for Biodiscovery

PROGRAMME COORDINATORS                                         We are dedicated to understanding the biological basis
                                                               of disease, finding new chemical entities for cures,
If you have a question or are interested in one of             and developing diagnostics through multidisciplinary
our programmes, contact biosci@vuw.ac.nz or the                collaborative research.
appropriate coordinator.
                                                               Operating at the boundary of chemistry and biology, the
                                                               Centre is staffed by scientists from the School of Biological
  Biology                  Associate Professor Ken Ryan        Sciences, the School of Chemical and Physical Sciences,
                           ken.ryan@vuw.ac.nz                  the Ferrier Research Institute, and the Malaghan Institute of
                                                               Medical Research. Our researchers are respected as national
  Biomedical Science       Associate Professor Peter Pfeffer   leaders in natural products-based drug discovery, cancer
                           peter.pfeffer@vuw.ac.nz             biology, development of vaccines, enzyme engineering,
                                                               proteomics, and chemical genetics.
  Biotechnology            Professor David Ackerley             www.victoria.ac.nz/biodiscovery
                           david.ackerley@vuw.ac.nz
                                                               Centre for Biodiversity and Restoration Ecology
  Cell and Molecular       Associate Professor Peter Pfeffer
  Bioscience               peter.pfeffer@vuw.ac.nz             Research in the Centre for Biodiversity and Restoration
                                                               Ecology explores a range of topics under the areas of
  Clinical Immunology      Professor Anne La Flamme            reservation, restoration, and reconciliation ecology. Our
                           anne.laflamme@vuw.ac.nz             specialist topics include mammalian pest management,
                                                               invasive plant and insect species, ecology, translocation, and
  Clinical Research        Professor Elaine Dennison           meta-population management and monitoring.
                           elaine.dennison@vuw.ac.nz           The Centre works in collaboration with local, city, and
                                                               regional government, and non-governmental agencies,
  Conservation             Associate Professor Nicola          including Zealandia.
  Biology                  Nelson
                                                                www.victoria.ac.nz/biodiversity
                           nicola.nelson@vuw.ac.nz

  Drug Discovery           Dr Simon Hinkley
  and Development          simon.hinkley@vuw.ac.nz

  Ecological               Dr Julie Deslippe
  Restoration              julie.deslippe@vuw.ac.nz

  Ecology and              Associate Professor Ken Ryan
  Biodiversity             ken.ryan@vuw.ac.nz

  Marine Biology           Professor James Bell
                           james.bell@vuw.ac.nz

  Marine                   Professor James Bell
  Conservation             james.bell@vuw.ac.nz

  Molecular                Dr Joanna Mackichan
  Microbiology             joanna.mackichan@vuw.ac.nz

                                                                                                        Postgraduate Study 2020 19
GETTING TO THE ROOT OF
     TREE BLIGHT
     Kauri are a keystone species, critical for the survival of their   mātauranga Māori with cutting-edge biochemistry and
     surrounding ecosystems, and are a taonga (treasure) for all        microbiology techniques.
     New Zealanders.
                                                                        "These are big problems. I hope we're the ones to make a
     A research group within the University's School of                 breakthrough, but if not, I hope we've contributed to the
     Biological Sciences is looking at the microbe that causes          fundamental insights that help the next generation achieve
     kauri dieback disease, which is threatening this iconic            it. I got into science because I wanted to help, and I truly
     species with extinction.                                           believe research has the power to be transformative."
     This work started with a study trying to understand the            Dr Gerth's research has received funding from the National
     molecular basis of how microbes 'see' or 'smell' what's around     Science Challenge for New Zealand's Biological Heritage, the
     them, which led to an exploration of how Phytophthora              Ministry of Business, Innovation and Employment's Smart
     agathidicida (the microbe that causes kauri dieback disease)       Ideas programme. She has also received funding for an
     senses kauri roots and navigates through the soil.                 outreach and education project—Te Kura o te Kauri—from
     "Kauri dieback is a serious issue. The loss of kauri means         the Unlocking Curious Minds fund.
     the loss of sacred living ancestors for Māori, as well as an       "Through our work with iwi we have become aware of the
     important part of New Zealand's ecosystems," says                  importance of 'kauri ora, mauri ora'—the health of the forest
     Dr Monica Gerth, who is leading the group.                         is connected to the wellbeing of the people. We want to use
     "We're trying to identify the chemical signals from native         our Unlocking Curious Minds fund to share this knowledge
     plants that attract or repel the spores. We're also focusing       with other New Zealanders and show how science, arts, and
     on the lifecycle of the spore to discover its weaknesses.          mātauranga Māori can all work together."
     This is an exciting project for us, that combines

20 Faculty of Science
Dr Monica Gerth and Master's students
KAURI GUARDIANS                                                                 Te Amohaere Ngata-Aerengamate and Monica Summers.

While working at the Arataki visitor centre and on the           Another Master's student in Dr Gerth's group, Monica
Auckland Council kauri dieback team, Te Amohaere                 Summers, is investigating the diversity and composition of
Ngata-Aerengamate realised there was a lack of necessary         kauri's microbiome by looking closely at soil and companion
tools for managing kauri dieback.                                plants. She will be evaluating the potential of microbes
                                                                 associated with kauri companion plants to produce bioactive
"Research must be undertaken to find better options to
                                                                 chemicals that inhibit kauri dieback. "Being part of a project
manage and reduce the spread of the pathogen and Victoria
                                                                 that could have important environmental impacts is so
University of Wellington has a team of microbiologists
                                                                 exciting. The programme and University have well and truly
dedicated to looking at this issue," she says.
                                                                 lived up to my expectations.
Te Amohaere first met Dr Gerth at a talk about kauri dieback
                                                                 "I've had plenty of opportunities to further my skills, build
in the Waitakere Ranges. "She was talking about the research
                                                                 my confidence, and deal with the challenges faced in
her team had done and the results were so intriguing that
                                                                 research. The facilities at the University for learning and
I wanted to be part of it. I've joined this team as a Master's
                                                                 researching in biology are top notch."
student and Dr Gerth has been a fantastic supervisor with
many great research ideas.                                       For Dr Gerth, supporting her research group to achieve
                                                                 career success is important. "I enjoy teaching via research
"My main interests lie in the world of mātauranga Māori.
                                                                 and mentoring my research group. My postgraduate students
The research I'm looking at involves collaborating with
                                                                 are not only becoming world-class researchers, but they
mātauranga Māori experts and exploring their treatments
                                                                 are also developing transferable skills such as writing and
for kauri dieback. Once I've completed my degree, I'll return
                                                                 presenting for different audiences. Our lab is a supportive
to the Auckland Council with new knowledge to continue
                                                                 environment where students can push past their limits and
fighting kauri dieback."
                                                                 achieve their goals."

                                                                                                             Postgraduate Study 2020 21
SCHOOL OF
     CHEMICAL AND
     PHYSICAL
     TE WĀNANGA MATŪ
                     SCIENCES
                                                                   OUR STRENGTHS
          Physics and chemistry are the disciplines that
          form the basis of our technological society. If your      	The calibre of scientists in the School attracts significant
          intellectually curious and innovative mind is seeking       external and internal funding.
          challenge and inspiration, join us at the cutting edge    	Our alumni and faculty members are often awarded
          of science in New Zealand.                                  prestigious national and international science awards.
                                                                      Notably, in 2000, alumnus Professor Alan MacDiarmid
                                                                      was awarded the Nobel Prize in Chemistry.

     Laby Building, Kelburn Campus                                 RESEARCH LINKS
         04 463 5335                                              The School interacts closely with the nation's leading
         scps@vuw.ac.nz                                           research institutes such as Callaghan Innovation, Ferrier
         www.victoria.ac.nz/scps                                  Research Institute, GNS Science, NIWA, and the Robinson
                                                                   Research Institute.
                                                                   In addition, we have excellent links with the School of
                                                                   Biological Sciences, the Centre for Biodiscovery, and
                                                                   the Malaghan Institute of Medical Research, with joint
                                                                   programmes in the discovery and evaluation of new bioactive
                                                                   compounds for the treatment of disease.

22 Faculty of Science
OUR STUDY ENVIRONMENT                                           CAREER OPPORTUNITIES
You'll have access to state-of-the-art research                 Your chemistry skills will be in demand in industries ranging
equipment, including nuclear magnetic-resonance and             from food and wine production to cosmetics companies
Raman spectrometers, X-ray-diffraction and                      and Crown research institutes. Our graduates are employed
ultra-fast laser facilities, an electron microscope suite,      in analytics and production monitoring, biotechnology,
and a clean-room facility.                                      the energy sector, environmental protection, government
                                                                departments, and pharmaceutical industries.
Our postgraduate student workshop series is a popular
ongoing event and will allow you to better your                 The principles of physics are essential in many applied
communication and research skills.                              disciplines and, with a postgraduate degree, you'll have a
                                                                diverse range of career options, from fundamental physics
An interdisciplinary approach is celebrated within the
                                                                research to analyst and consultant roles. Our graduates
School. We often conduct research at the intersections of
                                                                work for technology companies, government laboratories,
biology and chemistry, psychology, or earth sciences.
                                                                hospitals, traffic and aviation engineering, and in related
YOUR STUDY OPTIONS                                              fields such as environmental and earth science.

The nature of our disciplines provides a learning environment   RESEARCH CONNECTIONS
in which chemists and physicists enable each other to
find solutions to things that matter. You might look at         MacDiarmid Institute for Advanced Materials and
renewable energy, marine natural products, astrophysics, or     Nanotechnology
computational modelling.                                        The MacDiarmid Institute for Advanced Materials and
Alternatively, if you are passionate about the intersection     Nanotechnology is a national network of leading scientists
of biology and chemistry, then consider the Master of Drug      who create high-tech solutions to problems such as
Discovery and Development. Find out more on page 14.            climate change.
                                                                The Institute creates materials and devices from atoms and
PROGRAMME COORDINATORS                                          molecules through developing and applying cutting-edge
                                                                techniques in physics, chemistry, and engineering.
Contact a programme coordinator to discuss your potential
research projects or study options.                              www.macdiarmid.ac.nz

Chemistry                                                       Ferrier Research Institute
                                                                The Ferrier Research Institute consists of a team of
  Honours                   Professor John Spencer              internationally recognised carbohydrate chemistry experts
                            john.spencer@vuw.ac.nz              and analysts working to bring better drugs, materials, and
                                                                technology to the world. Their work includes a broad range
  Master's and PhD          Associate Professor Mattie          of applied research projects and commercial work for
                            Timmer                              clients.
                            mattie.timmer@vuw.ac.nz
                                                                 www.victoria.ac.nz/ferrier

Drug Discovery and Development                                  Robinson Research Institute
                                                                The multidisciplinary Robinson Research Institute melds
  PGCert, PGDip, and        Dr Simon Hinkley
                                                                innovative engineering and applied physics to build
  Master's                  simon.hinkley@vuw.ac.nz
                                                                advanced technologies for businesses worldwide. Master's
                                                                and PhD students can apply to study with the Robinson
                                                                Research Institute.
Physics
                                                                 www.victoria.ac.nz/robinson
  Honours                   Professor Michele Governale
                            michele.governale@vuw.ac.nz         Centre for Biodiscovery
                                                                Find out more on page 19.
  Master's and PhD          Associate Professor Petrik
                            Galvosas                             www.victoria.ac.nz/biodiscovery
                            petrik.galvosas@vuw.ac.nz

                                                                                                         Postgraduate Study 2020 23
Dr Robert Keyzers and Sarah Andreassend
     NATURE'S TREASURE TROVE
     Nature is home to an abundance of chemical compounds            Sarah Andreassend completed a Master of Science with
     that provide endless opportunities for treating diseases and    the group in 2017 and has since worked as a research
     understanding life at a molecular level.                        assistant in the lab.
     The School's Natural Products research group looks mainly       "My Master's project involved synthesising a range of
     at chemical compounds from marine invertebrates—such as         analogues based on an anti-malarial marine natural product,
     sponges, ascidians, and bryozoans—and algae, to identify        malonganenone A. In total, I made 75 compounds to test
     new pharmaceutical compounds for a variety of diseases,         whether the activity and specificity could be improved.
     including cancer and fungal infections.
                                                                     "The programme was challenging. Balancing classes,
     "We collect marine organisms from around New Zealand            studying, exams, as well as a research project, was a lot to
     and in the wider Pacific region, like Tonga, and use            handle in the first year. The second year was focused only
     solvents to make crude extracts that contain a multitude of     on research, which was a great opportunity to get a feel for
     compounds," says Dr Robert Keyzers, who leads the group.        what that truly involves—trial and error, problem-solving,
     "Invertebrates are a good source for new drug discoveries.      and a lot of reading."
     Their sedentary nature means they've developed defensive        Sarah now works on two separate research contracts. One
     chemicals to deter predators and some of those chemicals        involves organic synthesis based on the marine natural
     exhibit biomedical properties.                                  product, pateamine, and the other investigates the
     "The chemical identification part of our research is heavily    chemistry involved in kauri dieback disease.
     analytical and is a real detective process of finding bits of
     disparate data, linking them together, and then building a
     bigger picture of what the structure is—so it's real Sherlock
     Holmes-type stuff."

24 Faculty of Science
REVEALING THE UNKNOWN
"Every student has potential. The secret is to try to reveal
the student's aptitude to themselves, to give them the
confidence to help maximise that potential."
That's the teaching philosophy of Dr Robert Keyzers, who
says that one of the most rewarding experiences is seeing
'the penny drop' with a student who has been struggling with
a difficult concept. "You can really see a gleam in their eyes
as it all just clicks into place, which is a magical moment for
any teacher."
Dr Keyzers says that the opportunity to work in marine
environments and make discoveries is what drew him to his
research specialisation. "I've been provided with excellent
research facilities, funding to go and collect sponges in
Tonga, and great students."
One of those students is PhD candidate, Joe Bracegirdle,
who credits Dr Keyzers' amazing balance between being laid
back and approachable with being professional. "He gives
me good direction without many restraints, which suits my
explorative type of research perfectly."
Joe completed a Bachelor of Science with Honours and two
summer scholarships in Dr Keyzers' research lab. He loved
the field, so the decision to continue with a PhD in marine
natural products was easy.
"We're looking at organisms that have never been
investigated before. There's a chance we'll find a new
penicillin or aspirin, which could improve treatment of a
disease or aliment. The complete unknown at the start of
each project is so exciting."
Joe says that the programme has exceeded his expectations
and given him multiple opportunities, such as completing a
Scuba certification and attending conferences around
New Zealand. "I've also travelled a fair bit of the world—
I worked at Griffith University on the Gold Coast, attended
a course on seaweed biodiversity in Java, Indonesia, and
travelled to Portugal for a conference."

                                                                         Joe Bracegirdle

                                                                  Postgraduate Study 2020 25
SCHOOL OF
                                                                                                                Image: Dez Tessler

     GEOGRAPHY,
     ENVIRONMENT AND
     EARTH           SCIENCES
     TE KURA TĀTAI ARO WHENUA

                                                                 OUR STRENGTHS
          To become an expert in your field, you must
          consider multiple disciplinary takes on a subject.      	Earth Sciences at Victoria University of Wellington was
          The School covers the spectrum of earth and               ranked first among New Zealand universities for research
          environmental studies from fundamental sciences to        quality in the most recent Performance-Based Research
          present-day processes and issues, and the impact          Fund quality evaluation.
          these have on people. We are one of New Zealand's       	Earth and Marine Sciences, Development Studies, and
          leading voices in the race to understand and address      Geography at the University were all ranked in the top
          climate change and environmental hazards such as          100 in the most recent QS rankings.
          earthquakes and volcanoes.
                                                                  	In 2017, our collaboration with GNS Science was ranked
                                                                    ninth worldwide in the prestigious annual Nature Index.

     Cotton Building, Kelburn Campus                             RESEARCH LINKS
         04 463 5337 or 04 463 6108                             The School has strong, longstanding links with key national
         geo-enquiries@vuw.ac.nz                                science organisations such as GNS Science, MetService,
                                                                 and NIWA, and with governmental and non-governmental
         www.victoria.ac.nz/sgees
                                                                 organisations, including the Ministry for the Environment,
                                                                 the Ministry of Foreign Affairs and Trade, NZAID, and the
                                                                 Earthquake Commission.

26 Faculty of Science
OUR STUDY ENVIRONMENT                                             RESEARCH CENTRES
We are situated within easy access of the volcanic plateau to     Antarctic Research Centre
the north, glaciated landscapes to the south, and many other
unique geological and geographic features throughout              The Antarctic Research Centre seeks to improve
New Zealand. Your research could even take you across the         understanding of Antarctic climate history and processes
globe, to the Pacific, Latin America, Antarctica, and beyond.     and their influence on the global climate system. This
                                                                  field provides exciting opportunities and challenges for
The School has state-of-the-art laboratories and facilities       postgraduate researchers, and they will gain insight that is
and you'll experience first-hand a fascinating range of urban,    the basis for international debate and policy development
rural, and remote environments through field work, which is       on global climate change issues.
at the core of our teaching.
                                                                  Our recent research has had a particular focus on
Our students often have two supervisors, one from                 paleoclimate reconstructions, glaciology, and glacier and
the University and another from an external science               climate modelling.
organisation. These relationships provide opportunities to
work on large-scale projects.                                      www.victoria.ac.nz/antarctic

YOUR STUDY OPTIONS                                                Institute of Geophysics
                                                                  The Institute of Geophysics coordinates research in geophysics,
If you are interested in a one-year postgraduate programme,
                                                                  meteorology, and tectonics, including studies of earthquakes
consider a Master's by coursework in Climate Change Science
                                                                  and earth structure, within the School of Geography,
and Policy, Environmental Science, Geographic Information
                                                                  Environment and Earth Sciences and in collaboration with other
Science, or Meteorology. Find out more on pages 15–16.
                                                                  schools within the Faculty of Science.
Alternatively, if you want to complete a research thesis, or
                                                                   www.victoria.ac.nz/institute-geophysics
pursue another area in the School, check out your options in
the postgraduate diploma, Honours, Master's by thesis, and
Doctoral programmes on pages 12–13.                               New Zealand Climate Change Research Institute
                                                                  The New Zealand Climate Change Research Institute
PROGRAMME COORDINATORS                                            develops interdisciplinary climate change research,
                                                                  with emphasis on work that spans the natural and social
Contact a programme coordinator to discuss your potential         sciences. Our aim is to produce high-quality and decision-
research projects or study options.                               relevant climate change research for private and public
                                                                  sector decision makers. To do this, we draw on the skills
                                                                  and experience of our staff and postgraduate students to
  Climate Change                Dr Alex Lo
                                                                  produce leading collaborative research that is relevant to
  Science and Policy            alex.lo@vuw.ac.nz
                                                                  policymakers.
  Development                   Professor John Overton             www.victoria.ac.nz/climate-change
  Studies                       john.overton@vuw.ac.nz

  Earth Sciences*               Professor Colin Wilson
                                colin.wilson@vuw.ac.nz

  Environmental                 Dr Lynda Petherick
  Science                       lynda.petherick@vuw.ac.nz

  Environmental                 Associate Professor Ralph
  Studies                       Chapman
                                ralph.chapman@vuw.ac.nz

  Geographic                    Dr Mairéad de Róiste
  Information Science           mairead.deroiste@vuw.ac.nz

  Geography                     Associate Professor Sara Kindon
                                sara.kindon@vuw.ac.nz

  Physical Geography            Associate Professor Bethanna
                                Jackson
                                bethanna.jackson@vuw.ac.nz

*Geology, Geophysics, and Meteorology.

                                                                                                            Postgraduate Study 2020 27