PERFORMANCE AUDIT #3 - Portland Public Schools Bond Construction Program
If your browser does not support JavaScript, please read the page content below:
Portland Public Schools Bond Construction Program: PERFORMANCE AUDIT #3 May 2016 Hirsh and Associates, Bill Hirsh and Richard Tracy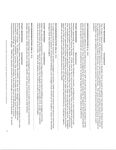 MEMORANDUM To: Carole Smith, Superintendent; Jerry Vincent, Chief, School Modernization From: Richard Tracy and Bill Hirsh Date: May 2016 Re: School Bond Construction Program - Performance Audit #3 Attached is our 2016 performance audit report of the School Bond Construction Program for the Portland Public School district. This is the third of four annual audits and principally covers the period from April 2015 to March 2016.
We would like to thank the management and staff of the school district and of the Office of School Modernization for their assistance and cooperation in conducting this audit. We look forward to meeting with the School Board to more fully discuss the report's findings and recommendations.
School Bond Construction Program #3 May 2016 Contents SUMMARY ___ 1
INTRODUCTION ___ 5
Overview of bond program resources, budgets, and schedules Office of School Modernization Public accountability structures Audit objectives, scope, and methods AUDIT RESULTS ___ 15
High School Modernizations Projects 1. Franklin High School ___ 16
2. Roosevelt High School ___ 28
3. Grant High School ___ 33
4. Master planning for three additional high schools ___ 40
Other major projects 5. Faubion PK-8 school ___ 43
6. Interim facilities: Marshall HS and Tubman Elementary ___ 46
7.
Summer Improvement Projects ___ 48
2012 Bond Program Administration 8. Program management and staffing ___ 52
9. Procurement and contracting ___ 59
10. Public engagement and communications ___ 65
11. Equity in public purchasing and contracting ___ 67
12. Prior audit recommendations . 71
School Bond Construction Program #3 May 2016 RECOMMENDATIONS ___ 73
MANAGEMENT RESPONSE TO THE AUDIT ___ 77
APPENDICES A. Cooperative Purchasing Agreements: ORS excerpts . A-1 B. Status of Corrective Actions: 2014 and 2015 Audit Recommendations . B-1
School Bond Construction Program #3 1 May 2016 SUMMARY he Portland Public School district is into the fourth year of an ambitious eight-year capital improvement program to modernize, replace, and improve school buildings. With the passage of Ballot Measure 26-144 in November of 2012, the district was authorized to issue $482 million in general obligation bonds to finance the costs of planning, design, and construction.
Additional resources have increased the projected improvement budget to approximately $551 million. This report is the third annual performance audit of how well the district is managing and implementing the school building improvement bond program. Program enters busiest period After several years of major planning and design efforts, the bond program over the past 12 months began its busiest building period to date. Construction started at the two major modernization projects at Franklin and Roosevelt high schools, and demolition was completed and work has begun on the new Faubion PK-8. Twenty-seven schools throughout the district received summer improvements such as seismic strengthening, access improvements, new roofs, and science classroom upgrades.
Work was completed at Tubman and Marshall so that students from Faubion and Franklin respectively could begin classes at these interim spaces for the start of the 2015-2016 school year.
In addition, the bond program started and completed master planning for Grant high school and entered the schematic design phase in anticipation of construction beginning in the early summer of 2017. Master plans were started for three other high schools – Lincoln, Benson, and Madison – that will serve as the basis for further design and construction if a new bond is approved by voters. Although original baseline schedules have not been met in several instances, the district is on revised schedules for planned occupancy dates for the major construction projects. While some T
School Bond Construction Program #3 2 May 2016 projects have exceeded original planned budgets, the program currently has addressed many of these increases by using contingencies and reserves.
As of the final drafting of this report, the Franklin high school project is estimated to complete substantially over budget. The Grant high school project also has unresolved budget concerns. The district and Office of School Modernization (OSM) need to stay vigilant to control project scope and cost increases as remaining reserves and contingencies are drawn down.
High school modernization projects: progress and risks The three modernization projects at Franklin, Roosevelt, and Grant are the most costly and complex of the bond program projects. Representing over 57 percent of the total bond budget of $551 million, these projects involve major renovation of existing historical structures. The district chose to employ an alternative procurement and contract methodology called Construction Manager/General Contractor (CM/GC) to construct these projects. We focused much of our audit effort this year reviewing the status of these projects and their compliance with statutes, policies, and best practices for CM/GC projects. For the two projects under construction, FHS and RHS, the district is projecting that it will complete the projects on schedule. FHS will complete substantially over budget and OSM projects that RHS will complete within its adjusted budget. In most respects OSM and the CM/GC firms have worked collaboratively to develop designs and construction documents, prepare project budgets, and bid work to subcontractors. However, we did find deviations from district policies and weaknesses in controls that increase financial risk and may result in higher costs. Specifically,
The GMP amendment to the Franklin CM/GC contract language modified the intent of the GMP by negating the guarantee that the CM/GC firm will provide a complete facility at an agreed upon maximum price
A buyout reconciliation change order to the Franklin CM/GC contract language has increased the contractor contingency budget and allowed overhead without demonstrating that the scope of the project has increased
For the Franklin and Roosevelt projects, OSM protocols for reviewing and approving potential changes were inadequate to ensure that work was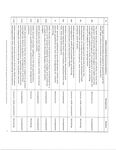 School Bond Construction Program #3 3 May 2016 approved before starting and that appropriate level of management approved the changes The Grant high school master planning process resulted in an innovative conceptual design that received significant public input and was approved by the Board of Education in December 2015. However, based on a conceptual estimate prepared by the architect for the master plan, the budget for the school does not include sufficient project contingency amounts. The budget based on the master plan estimate and documentation from OSM provides a project contingency of approximately 3.5 percent, significantly less than the 10 percent standard employed for Franklin and Roosevelt high schools at the start of design.
An additional approximate $7.5 million would be needed to maintain a 10 percent contingency. Action is needed by the completion of schematic design to adjust the estimated Grant high school budget through revisions to scope, adding resources, and/or revisions to the project estimate. At the time of final drafting of this report, OSM reports that intends to address this concern.
We believe that a variety of factors have contributed to the conditions discussed above including that lack of complete standard operating procedures and policies and failure to consistently use existing standard operating procedures and guidelines. We make a number of recommendations to help OSM address these concerns. Program management: foundation in place with improvements needed OSM has established a comprehensive foundation to manage and administer the bond program. The program reports regularly on schedule and budget status, monitors budget and budget changes, reviews and authorizes payment requests, and continually evaluates the costs of program management overhead.
In addition, the program has developed and implemented an extensive infrastructure to ensure strong communication with the community on the status of the bond program and extensive public engagement in the development of project designs. With the Purchasing and Contracting department in the lead, OSM has largely complied with district and state policies to ensure the fair and competitive selection of consultants and contractors. Concerns with one selection process highlighted the need for, and resulted in, internal improvements in the RFP process.
School Bond Construction Program #3 4 May 2016 Although the program has experienced significant turnover in upper level management this past year, the blended organizational staffing team has maintained momentum toward completing the program in accordance with plans. We note that the bond program could strengthen systems in several areas to improve management oversight, tighten compliance with policies, procedures, and best practice, and to increase the potential that equity goals will be achieved. Some of these improvements include:
Development and use of Project Team Management Plans to guide the design and construction of individual projects and to provide the basis for more effective supervision and control
Enhancements to the procedures for review and selection of consultants to ensure more informed selection of qualified firms
Increased flexibility in CM/GC contracts to permit the selection of more MWESB subcontractors
Beginning processes for selection of firms earlier to avoid risks to schedule and budget
Fully complete audit recommendations in a timely manner The bond program has taken action on many of the recommendations that we made in our 2014 and 2015 audit reports. Additional effort is underway to address the remaining recommendations. A summary of the status of these recommendations is contained in Appendix B. We make new recommendations in this report that are compiled and summarized in Recommendations section on page 73.
School Bond Construction Program #3 5 May 2016 INTRODUCTION n November of 2012, the voters of the of the Portland Public School district approved Ballot Measure 26-144 authorizing the Portland Public School district to issue up to $482 million in general obligation bonds to finance capital projects to replace, renovate, and upgrade schools and classrooms throughout the district. This is the third of four performance audits of the School Building Improvement Bond program and covers the period from April 2015 to March 2016. The 2014, 2015, and 2016 performance audits can be found on the PPS Bond Program website at www.pps.k12.or.us/bond.
This audit evaluates the degree to which the program is achieving its goals and objectives and is following applicable laws, policies, and procedures. The overall purpose of the performance audits is to provide useful information to help strengthen the operations of the bond program and to assist in providing public accountability for the use of voter-approved tax resources. Overview of bond program resources, budgets, and schedules he following tables provide current information on the bond program resources, project budgets, and schedules as of March 2016. As shown in figure 1, the School Building Capital Improvement Bond program derives funds from a variety of sources.
Total capital improvement program funds from all sources have grown, increasing from $499,107,903 in March 2014 to $550,538,965 in March 2016. While general obligation bonds comprise the vast majority of funding for the bond program, the program also receives support from various state grants, contributions, bond premium/debt savings, and from partnerships with other organizations.
School Bond Construction Program #3 6 May 2016 Figure 1 2012 Capital Improvement Bond Program resources from all sources 2014 2015 2016 General Obligation Bonds $482,000,000 $482,310,324 $482,310,318 Bond premium/debt savings $13,870,000 $13,870,000 $47,081,952 Concordia University - $879,306 $15,539,710 SRGP funds and PPS contribution (seismic upgrades) $1,500,000 $1,495,172 $2,917,458 SB1149 funds (energy efficiency and renewable energy) $801,810 $801,810 $1,606,015 Debt Repayment $931,509 $568,948 $783,880 Education specifications $300,000 $300,000 $300,000 Facilities and Maintenance capital funds $4,458 $40,732 $198,057 Great Fields $ 65,517 Energy Trust $ 28,580 Partnership funds $ 7,478 TOTAL $499,107,903 $500,266,411 $550,538,965 Source: OSM Operations Summary for March 2014 and March 2016 The School Building Improvement Bond program as of March 1, 2016 is composed of 21 separate projects. These projects include:
Full modernization of three high schools – Roosevelt, Franklin, and Grant
Replacement of Faubion PK-8 elementary school
Nine Summer Improvement Projects to replace roofs, correct seismic deficiencies and accessibility problems, and upgrade science classrooms
Master planning for three high schools – Benson, Lincoln, Madison
Two swing site improvements, and transportation upgrades to provide temporary facilities for the students at Franklin, Roosevelt, and Grant high schools and at Faubion PK-8
School Bond Construction Program #3 7 May 2016
Three other separately budgeted projects account for program management and contingencies, repayment of line of credit debt, and the costs for preparing Educational Specifications The table below lists the 21 separate projects managed by the OSM and their original and current budgets, and the invoices approved for payment as of March 2016. Figure 2 School Building Improvement Bond program: Projects and budgets BUDGET (in millions) Approved invoices PROJECT Original budget Current budget Franklin HS $81.6 $106.6 $21.3 Grant HS $88.3 $111.9 $0.7 Roosevelt HS $68.4 $96.6 $15.2 Faubion PK-8 $27.0 $48.9 $4.1 9 Improvement Projects, 2013-19 $67.7 $72.5 $53.5 3 HS Master plans $1.2 $1.3 $0.1 Swing sites and transportation $9.6 $6.9 $4.9 Educational Specifications $0.0 $0.3 $.275 Debt repayment $45.0 $45.0 $45.0 2012 Bond Program * $93.1 $60.5 $13.7 TOTAL $482.0 $550.5 $151.8 Source: OSM Operations Summary March 2016 * 2012 Bond Program project includes program management and administration, reserves, contingencies Because two of the major HS construction projects and Faubion have just begun the construction phase, only $152 million in invoices have been approved for payment, about 28 percent of the total bond program budget. Over the next two to three years, program spending will increase significantly as three major projects largely complete construction.
School Bond Construction Program #3 8 May 2016 Figure 3 below shows the principal schedule points for the major construction projects of the bond program. Franklin and Roosevelt high school projects started construction on time and scheduled substantial completion dates have remained the same. Schedule status will be discussed in more detail in the Audit Results section of this report. Figure 3 Project schedules for major construction projects Complete Design Development Phase Start construction Substantial Completion PROJECT Schedule Actual Schedule Actual Franklin HS Jul 2014 Oct 2014 Jun 2015 Jun 2015 Jul 2017 Grant HS Sep 2016 Oct 2016 Jun 2017 - Mar 2019 Roosevelt HS Jul 2014 Jan 2015 Apr 2015 May 2015 Jun 2017 Faubion PK-8 Jun 2015 Mar 2015 Jun 2016 Dec 2015 May 2017 Marshall swing site Feb 2014 Apr 2014 Apr 2014 Jan 2015* Jan 2015 Improvement Projects various Source: BAC January 2015, July 2015, and January 2016 Reports * Marshall roofing was re-scheduled at a later date.
School Bond Construction Program #3 9 May 2016 Office of School Modernization he Office of School Modernization (OSM) is responsible for managing the School Building Improvement Bond program under the overall direction of the superintendent and the specific direction of the Chief, School Modernization (CSM). In cooperation with the district's Facility and Asset Management (FAM) department, OSM has established plans, policies, and procedures to execute the capital construction program. The program must comply with established federal, state, and local laws, and district policies, rules, and procedures regarding procurement, construction, contracting, budgeting and financial reporting, land use and building codes, and equity in public purchasing and contracting.
As shown below, OSM is composed of staff from OSM, FAM, and representatives from district Accounting and Finance, and Purchasing and Contracting. The most significant change to this organization the past year was the elimination of the OSM Senior Director (formerly Executive Director) position and the consolidation of the position's responsibilities with those of the Chief, School Modernization position. The organizational chart below shows the blended organizational structure of the program. T
School Bond Construction Program #3 10 May 2016 Cap. Proj.
Coordinator (1.0) Sarah Oaks Cap. Proj. Director (1.0) Patrick LeBoeuf FINANCIAL (2.0) Cap. Proj. Coordinator (1.0) Rolando Aquilizan Cap. Proj. Director (1.0) Debbie Pearson Construction Mgr. Johnny Metoyer Construction Mgr. Mike Kwaske 4.28.2016 BLENDED BOND TEAM Sr. Specialist (1.0) Derek Henderson Design Quality Mgr. (1.0) Jen Sohm Acct. Specialist(1.0) Darwin Dittmar PURCHASING & CONTRACTING ACCOUNTING Sr. Contract Analyst (1.0) Kim Alandar Cap. Comms. Mgr. (1.0) David Mayne Roosevelt Franklin Improvement Projects 1, 2, 3, 4, 5, 6 Cap. Proj. Coordinator (1.0) Ayana Horn Cap. Proj. Director (1.0) Erik Gerding Cap.
Proj. Coordinator (1.0) Kristie Moore Cap. Proj. Director (1.0) Michelle Chariton Construction Mgr. Vacant Faubion Grant SUPERINTENDENT Carole Smith Construction Mgr. Darren Lee Construction Mgr. Paul Jackowski COO Chief Operating Officer Tony Magliano Conf. Executive Asst. (1.0) Heidi Dempster-Johnston CSM Chief, School Modernization Jerry Vincent Ops Director. (1.0) Dan Jung CFO Chief Financial Officer Yousef Awad Program Manager Ken Fisher Heery International Planning and Asset (1.0) Paul Cathcart PLANNING AND ASSET MANAGEMENT (1.0) Christine Grenfell (1.0) Joyce Letcher (1.0) CIO Chief Information Officer Vacant LEGEND Direct Coordination Direct Support Construction Mgr.
Kevin Warren Cap. Proj. Coordinator (1.0) Vacant Project Mgr. 3 (1.0) Vacant Cap. Partnership Dev. (1.0) Cameron Vaughn-Tyler Construction Mgr. Neil Scheuerlien Figure 4 Organizational chart
School Bond Construction Program #3 11 May 2016 Public accountability structures he district continues to use several mechanisms to provide public accountability for the use of bond funds. In addition to annual financial and performance audits, the Balanced Scorecard performance report and the Bond Accountability Committee provides monthly and quarterly reporting respectively to the Board of Education and the public. BOND ACCOUNTABILITY COMMITTEE The seven member community-based volunteer Bond Accountability Committee (BAC) is chartered by the school board to assist in monitoring the planning and progress of the school bond program relative to the voter-approved work scope, budget, and schedule objectives.
The BAC charter charges the committee to meet at least quarterly to actively review the implementation of the program and to provide advice to the board on a number of topics including the appropriate use of bond funds, alignment with goals and policies established by the board, compliance with safety, historic integrity and access rules, and standards and practices for efficient and effective maintenance and construction.
At the completion of this year's performance audit the BAC has had, since its inception, 14 quarterly meetings and issued 12 public reports on the status and progress of the bond program. All BAC meetings were announced publicly and were open to public participation. BALANCED SCORECARD REPORTING The Balanced Scorecard performance measure and reporting tool used by OSM reports on the overall performance of the bond program and on four specific perspectives related to Budget, Schedule, Stakeholder involvement, and Equity in public contracting. A variety of strategic objectives, performance measures and performance targets are tracked and reported on a monthly basis in order to provide objective indicators on what is progressing successfully and where improvements may be necessary.
A summary of the four primary Balanced Scorecard perspectives and objectives is presented in the table below. T
School Bond Construction Program #3 12 May 2016 Figure 5 Balanced Scorecard performance perspectives and objectives Perspective Objective BUDGET Design and construction costs within budget SCHEDULE Design and construction are completed on schedule STAKEHOLDER Project scope, design and construction meet educational, maintenance, and DAG needs EQUITY Projects addressing MWESB, apprenticeship, and student participation goals OVERALL Overall assessment of performance meeting the four perspectives Source: OSM Balanced Scorecard Report and PMP
School Bond Construction Program #3 13 May 2016 Audit objectives, scope, and methods his audit has four primary objectives: 1. To determine if the bond program is completing projects on-budget, on-schedule, and in accordance with the objectives of the voter-approved bond measure 2. To determine if the district has in place adequate and appropriate policies and procedures to guide the management and implementation of the program 3. To evaluate if the district is following established policies, procedures, and other rules in managing and implementing the bond projects 4. To identify opportunities to enhance and improve the performance of the program To address these objectives, we interviewed:
Chief, School Modernization
Office of School Modernization, management and staff
Purchasing, management and staff
Program/Construction Management firm
Community Involvement and Public Affairs staff
Bond Accountability Committee chair
Architect and CM/GC for FHS In addition, we reviewed numerous documents including e-Builder documents on project cost management, procurement, project monitoring and reporting, and administration; internal OSM operations reports on program cost management, MWESB performance, student participation, financial reconciliation, and cash flows; OSM program management plan and standard operating procedures; PPS BOE agenda items and BOE meeting minutes, PPS rules and directives for purchasing and procurement, and state public contracting statutes. We tested purchasing and contracting documents for architectural design, construction, and CM/GC selection. We also utilized e-Builder to obtain information on contracts, invoicing review and approval, budget and cost reporting, project change orders and budget amendments, and public involvement. T
School Bond Construction Program #3 14 May 2016 This is the third of four annual audits and covers the period from April 2015 through March 2016. The primary focus of this year's audit was on the planning, procurement, and construction activities of three major projects: Roosevelt high school, Franklin high school, and Faubion PK-8 school. For these two high schools, we reviewed the CM/GC contracts, GMP provisions, pricing and buy-out, invoices, value engineering/scope reduction changes, project budgets and schedule status, general conditions, subcontracting, change order processing, and other construction management processes.
We reviewed the master planning for Grant HS and the initiation of master planning for Lincoln, Benson, and Madison high schools. In addition, we continued to review and assess the adequacy of the bond program policies and procedures, compliance with purchasing and selection requirements, the design and construction of the summer improvement projects, and accomplishments in achieving objectives of the equity in public purchasing and contracting policy.
This audit was performed in accordance with a personal services contract awarded by the Portland Public Schools Board of Education (October 7, 2013). We planned and conducted fieldwork from July 2015 until March 2016. We conducted report writing and quality control in February, March, April and May 2016. We conducted this work following professional standards for performance auditing and obtained sufficient evidence to provide a reasonable basis for our findings and conclusions. We make a number of recommendations pertaining to public procurement and contracting that should not be construed as offering legal advice.
The district may wish to obtain legal counsel before implementing those recommendations.
School Bond Construction Program #3 15 May 2016 AUDIT RESULTS he Portland Public Schools has entered the busiest building period of the program to date. Construction was initiated at three large modernization and replacement projects and a variety of improvements were completed at twenty-seven schools in the summer of 2015. In addition, master planning was completed for one additional high school and started for three other high schools. Although there are some schedule and budget issues, the program is mostly on schedule and on budget.
Our audit also identified continuing opportunities to improve the program to ensure better compliance, to reduce risks, and to improve accomplishments of goals.
For example, effort is needed to tighten CM/GC contract administration, to refine budget estimating for high school master plans, and to achieve aspirational goals for MWESB participation in contracts. In addition, due to the significant turnover in upper management, the program should implement stronger controls to ensure consistent and complete project oversight. OSM has also implemented most of the recommendations in prior audits but more action is needed to address partially or unimplemented items. The sections that follow provide detailed analysis of our audit findings for this year. We again offer additional recommendations for improvement.
OSM and Purchasing and Contracting continue to be open and responsive to our audit work, and have already taken action on some of the issues and recommendations. T
School Bond Construction Program #3 16 May 2016 High School modernization projects ver the past year, the OSM initiated construction at Roosevelt and Franklin High Schools and completed master planning for Grant High School. In addition, the district initiated master planning for three additional high school modernization projects at Lincoln, Benson, and Madison high schools. This section provides our analysis of the progress and accomplishments of these six projects. 1. FRANKLIN HIGH SCHOOL The district initiated demolition and construction of the Franklin HS modernization project in June 2015.
The 287,000 square foot facility will be constructed over a period of 21.6 months and is scheduled to be substantially complete in March 2017. During the construction period, Franklin students and staff are at the interim facility at Marshall high school. The FHS modernization project is being conducted using the CM/GC construction methodology. The project team consists of the architectural firm DOWA-IBI Group (DOWA) and the construction firm Skanska USA Building Inc. (Skanska) with owner oversight provided by OSM.
Overall budget and schedule status The total current budget for the Franklin HS project is $106.6 million. The Guaranteed Maximum Price was initially established at $81.8 million. OSM currently forecasts that the project will complete on schedule. OSM project and program management staff report the project will be complete in time for students and teachers to use the new facility in September of 2017. However, the April 2016 Project Status Update estimates the budget at completion to be $108.9 million, approximately $2.3 million over budget. Moreover, the Project Director further estimates in the update that the final project cost would be as much as $112 million, substantially over the $106.6 million project budget.
As of April, the project is 35 percent complete and has O
School Bond Construction Program #3 17 May 2016 spent $35 million of its total project budget. OSM management is currently working with the construction firm to develop a firm budget estimate for final construction cost. We observed that OSM reporting of the Franklin high school budget status changed dramatically from $4.6 million under budget in the January BAC report to $2.3 million over budget in the April project status update. Based on conversations with the project director, we believe this occurred because a number of unapproved and potential change orders were not factored into the earlier forecast.
A more complete and earlier recognition of potential costs to the project would provide greater transparency and useful information for decision makers. While OSM initiated a project status update requirement in e-Builder early in 2016, not all project directors have developed and posted current updates, nor have all updates that have been posted been complete.
Due to unforeseen site conditions, extensive hazardous material abatement, and extraordinary weather conditions, there have been a considerable number of approved and pending change requests. The CM/GC has requested a project completion date extension due to these change orders. OSM project management staff is working closely with the CM/GC on implementation of a remediation schedule. Based on the experiences at the FHS project involving considerable amount of unforeseen hazardous material abatement which were not identified in the haz-mat survey, the district is planning on substantial destructive investigation during design by a CM/GC for GHS.
The destructive investigation will potentially provide additional structural, mechanical, and hazardous material information for the design team.
Recommendation 1 In order to improve reporting of budget risks and/or the use of project contingences, OSM should ensure that all monthly project budget projections are updated on a timely basis and include rough order of magnitude (ROM) estimates of potential changes where scope and/or cost is not yet determined.
School Bond Construction Program #3 18 May 2016 Guaranteed Maximum Price (GMP) A major effort over the past year was establishment of a Guaranteed Maximum Price amendment to the CM/GC contract. The project GMP was to be negotiated based on 100 percent completion of the design development documents (DD).
The initial GMP estimate provided by the CM/GC was $109.75 million, $28 million more than the $81.75 million GMP budget established by OSM. OSM project management staff, the CM/GC, and the architect all expressed surprise at the magnitude of this difference because the project was ostensibly on-budget at the end of schematic design (SD) in July of 2014. The schematic design was completed approximately 5 months before the 100% design development drawings and an increase of $28 million or 35 percent could not be explained by escalation alone, which was about 5 percent annually.
The CM/GC firm states that there were a number of causes for the significant growth in the construction estimate between SD and DD. The CM/GC states that the building size increased from 280,000 square feet at SD to 287,000 square feet at DD. According to an OSM document titled, "FHS Crosswalk: Comprehensive HS Area Program Analysis from Bond Development through Design Development," the building size was approximately 280,000 sf at the end of SD, and grew to 287,000 for the GMP set of drawings dated 10/9/2014. This constituted a 7,000 sf increase over the approved Ed Spec size. In addition, the FHS CM/GC claims they could not achieve a GMP within the district's budget at 100% DD drawings because the drawings and specifications were not completed to an industry level of 100% design development.
Project management staff also state that the quality of the drawings and specifications at 100% DD were not as complete as OSM expected for this stage of design, which may have resulted from design schedule compaction related to delays in reviewing and approving additional scope and budget for the Ed Spec schematic design and additional scope and budget for the Additional Criteria. (The BOE Ed Spec Schematic Design and Additional Criteria increases are discussed in the 2015 audit). The architect and OSM project management state that the CM/GC firm could have been more actively involved in providing on-going review and comment on the development of the DD documents.
School Bond Construction Program #3 19 May 2016 There were communication and documentation issues between team members related to other possible scope and budget increase causes. The architect and CM/GC both state that some of the systems required by the district were not affordable within the district budget. They both point, as an example, to the mechanical systems which ended up being completely redesigned twice during the design period. It is not clear from the documents we reviewed, how, if at all, these concerns were brought to the attention of OSM at the end of schematic design. It is beyond the scope of this audit to assess the detailed factors, other than increased building size and perceived uncertainty in the DD drawings which contributed to the substantial increase in estimated cost between SD and DD.
The difference between the CM/GC estimate and the OSM GMP budget caused the district to undertake substantial scope reduction, value engineering (v/e), and modification to proposed contractor contingencies to bring the project within budget. A five-page list of detailed scope reduction and v/e items is attached to the GMP document. Examples of scope reduction included elimination of the indoor running track and batting cage; reduction in size of the athletic building; reduction in amount of exterior brick that would be restored; deletion of the voice enhancement system and culinary equipment from the contractor's budget and transfer of these items to the owner's furniture, fixtures, and equipment budget; and elimination of wind turbines.
Examples of value engineering changes included redesign of the mechanical system; changing plastic wainscot to abuse-resistant drywall; reduction in specification for roofing; electrical changes; and revision to shear walls. A GMP document for $81.75M was executed in May of 2015.
Qualified GMP When OSM developed a contract amendment to establish the GMP, project management, the architect, and the CM/GC firm developed qualifying contract language that countered the intent and purpose of the guaranteed maximum price. The new contract language was approved by the OSM senior director and signed by the director of P&C. A guaranteed maximum price was specifically required by the exemption order and findings approved by the BOE. Applicable PPS purchasing policy defines the GMP as:
School Bond Construction Program #3 20 May 2016 "...the total maximum price provided to the district by the Contractor, and accepted by the District, that includes all reimbursable cost of and fees for completion of the Contract Work, as defined by the Public Improvement Contract, except for material changes in the scope of Work.
It may also include particularly identified contingency amounts." The definition of GMP in the public improvement contract with the CM/GC firm is consistent with the definition in district policy, and with the industry practice meaning of the term. The contract language defines a project contingency that will be included within the GMP, and which is to be: "... used to cover unanticipated costs and unforeseen conditions included within the scope of the project or any conditions that the parties reasonably should have anticipated might be encountered during the renovation of a site or of a building of a similar nature, condition, and age...
Notwithstanding the level of detail represented in the GMP Supporting Documents, the CM/GC shall represent and warrant, at the time it submits the GMP that the GMP includes the entire cost of all components and systems required for a complete, fully function facility consistent with the design intent of the District and Architect." In other words, the GMP is contractually required to be a guarantee of price to construct a complete and functioning facility based on incomplete drawings and specifications. Ideally the CM/GC works closely with the architect and owner during design development to ensure the project is designed within budget and there are no surprises.
Contingency within the GMP, the expertise of the CM/GC, and collaboration with the district and architect are intended to guide the development of a complete design within the GMP budget.
However, the General Qualifications contained in the GMP amendment to the CM/GC contract agreed to by OSM and the CM/GC firm contains the following provision: "If after final subcontractor buyout of the Final Bid Package the total project costs exceed the GMP amount of $81,750,000, then the CM/GC and district will do one or a combination of both of the following: (1) the district will increase the GMP to an amount equal to the amount the buyout exceeds ... the GMP amount of $81,750,000; or (2) the district, the CM/GC, and the architect will engage in further VE efforts to reduce the scope in an amount equal to the amount that they buyout exceeds the $81,750,000
School Bond Construction Program #3 21 May 2016 GMP Budget. This may or may not include review of Allowance or VE items and it may include review of other items that had not been part of the VE process previously." The General Qualifications includes a provision that, "The GMP does not include any design revisions which may be the result from plan review comments and permitting." These contract qualifications negate the implicit and explicit "guarantee" described in the original contract and district policy. It potentially puts the project at substantial risk for increase in time and cost, and/or decrease in scope.
The project was scheduled to start based on the first site work bid package with subsequent bid packages occurring during construction. Redesigning or modifying the project once construction begins, if even possible, is potentially less efficient and more costly than if redesign occurs earlier in the process. Ideally project redesign or modifications should occur before the construction document phase of design has begun. The value engineering deductions to get to the GMP agreement came with additional cost. The architect has been paid approximately $300,000 for redesigning the project, and substantial requests for additional services for redesign are still pending.
Recommendation 2 1. In order to potentially reduce the risk of budget increase and schedule delay, OSM should ensure that future CM/GC contracts have provisions that require proactive participation of the CM/GC with the architect during DD and CD and cost estimate updates by the CM/GC on an on-going basis rather than just at the end of each stage of design. Modify the OSM SOP and develop PTMPs to define a higher degree of accountability for clearer communication, documentation, monitoring and controlling of scope and budget increases during design.
2. In order to reduce potential risk for schedule delay, reduced scope, and/or increased cost, the district should ensure that the GMPs for future CM/GC projects are negotiated and executed at the contractually proscribed point in design.
No conditions should be placed on the GMP that would serve to negate or compromise its validity as a full guarantee of all costs, except those that are reasonably attributable to scope increase. Provide examples in the original contract documents of what types of items constitute scope increase and what types of items are expected to be included within the GMP.
School Bond Construction Program #3 22 May 2016 GMP Buyout results After finalizing the GMP amount, the CM/GC firm obtains bids from subcontractors and vendors to build the facility. This process is called "buyout." For the FHS project, because the final CD documents for FHS were not fully completed prior to the start of buyout, the buyout occurred in four consecutive bid packages for various elements of the work. Buyout of the four subcontractor/vendor packages occurred in the late spring of 2015 through the end of the summer of 2015. The audit team reviewed approximately 50 percent of the first two bid packages and found that the CM/GC and district complied with the contractual requirements for subcontractor bid award.
The bid packages were publicly advertised and awards were made by the CM/GC firm to the responsible firms submitting the lowest prices best conforming to the bid specifications.
The need to redesign systems for the GMP value engineering contributed to construction documents (CD) drawings being sequentially developed, some of which didn't go out to bid until the summer of 2015. The CM/GC estimates that by putting the mechanical package out to bid in the middle of the summer, the lowest bid was 20 percent over their budget because of an already overheated institutional construction market. Buyout exceeded the GMP by an estimated $12 million, which triggered the "non-guarantee" clause that requires additional value engineering, scope reduction, and/or budget increase.
District project management personnel worked closely with the CM/GC and architect to identify legitimate increases to scope for which the CM/GC would be entitled to an additive change order and areas where further value engineering could occur. The budget differential was resolved through a reconciliation process that involved about $4.8M in additional value engineering and scope reduction, reduction in some CM/GC estimated costs, and an additive change order that increased the GMP by $5,021,255. The change order also included an increase to the contingency within the GMP of $1,053,131. The $1,053,131 increase to contingency within the GMP is non-compliant with district policy in that this increase is not directly related to a concomitant scope increase.
District procurement policy states that, "The GMP must not be increased without a concomitant increase to the scope defined at the establishment of the GMP or most recent GMP amendment." The situation is
School Bond Construction Program #3 23 May 2016 exacerbated in that the $1,053,131contingency increase includes a 7 percent increase to the general conditions work, without justification to any work requiring extended general conditions. Recommendation 3 To control costs and follow industry best practice, the district should ensure that all future change orders are consistent with the letter and intent of applicable law and policy. Specifically, additional contingency and increases in general conditions overhead (related to contingency increase) should not be added to the GMP unless directly related to a concomitant scope increase.
Contract terms for general conditions and fringe benefit mark-up The original contract did not provide for any increase to general conditions work as a standard markup for increases to the GMP. This was consistent with industry practice. However, when the GMP was established, the General Conditions were amended to provide the CM/GC with an additional 7 percent for all additive changes to the GMP as an increase to the lump sum amount for general conditions work. OSM and P&C inform us that the original contract was developed from a state contract template. A current template provided to us by the state Department of Administrative Services (DAS) describes general conditions work to be negotiated as time and materials (T&M) with a not to exceed (NTE) limit.
The state template further limits the increase due to the contract for changes to the GMP solely to the CM/GC's fee. Under a T&M/NTE limit format, the CM/GC will develop a general conditions budget with the assumption that change orders will happen both in and outside of the GMP. The CM/GC will manage its staff to the necessary scope within the NTE limit. If the contract time is extended, the general conditions NTE limit might need to be extended but only to the degree warranted by the additional supervisory and job site extension caused by the additional work. The addition of the 7 percent extended general conditions markup for all change requests will result in substantial additional payment to the CM/GC.
School Bond Construction Program #3 24 May 2016 Recommendation 4 To reduce the risk of unnecessary cost for future CM/GC contracts where a lump sum general conditions amount is negotiated, the district should consider increases to general conditions work for additive changes to the GMP only when time is extended and only to the degree that such an increase is warranted. Protocols for reviewing and approving change orders The change order process for CM/GC contracts is more complex than that for design-bid-build contracts. Most changes occur within the established guaranteed maximum price (GMP) by using contingency amounts or allowances that are budgeted within the GMP.
Changes that do not involve a change to the design intent at the time of execution of the GMP would typically occur within the GMP. Such changes would include design coordination issues, changes to the bid documents necessary to build a fully functioning facility, and subcontractor bids coming in above the GMP estimate.
However, there is a substantial level of disagreement between the CM/GC and OSM about the definition and intent of the "fully functioning" facility clause, and as a result, how change order items should be characterized – whether within the agreed upon GMP or an increase to the GMP. This type of initial disagreement is common to many CM/GC projects and is described in the Public Contracting Guide to CM/GC construction. OSM procedures from reviewing and approving CM/GC change requests are not consistent, complete, or timely. The district has used the designation termed "GMPCA" in their e-Builder project management software to account for and process the changes within the GMP.
According to OSM program management staff, GMPCAs are processed using the same level of signature control as that for change requests to design-bid-build contracts. That is, changes of $10,000 or less can be approved by the project director and those above $10,000 must be approved at the board designated authorization level. However, this is not consistent with written OSM standard operating procedures which authorize the project director to approve
School Bond Construction Program #3 25 May 2016 changes that are within the GMP up to $100,000. OSM indicates that a revision to Standard Operating Procedures will be made in July to correct this problem. Our review also indicates that some changes have been approved by OSM project managers as CCDs (construction change directives) without first determining whether the changes are within or outside the GMP. If a change is subsequently determined to be outside the GMP, the project director has exceeded his/her authority for changes above $10,000 because such changes require approval by designated PPS officials at a higher level of signature authority than the project director.
Moreover, construction change directives are not an identified and defined process within the e-Builder management software system and are not recorded as processes within the system. OSM informs us that they are in the process of implementing an e-B process for construction change directives.
Finally, we found that although some changes requested by the contractor are pending as vendor initiated change requests (CR-VI), the work in many cases has proceeded without negotiation on price, scope, or under proper authority. Some work proceeded before even entered into the e-Building system as a CR-VI or a GMPCA. The Public Contracting Coalition Guide to CM/GC construction advises owners that under the CM/GC process it is likely that there will be disagreement about whether changes will be within or additional to the GMP. Because work must proceed to ensure schedules are met, an e-B process is needed to authorize the work to begin either within the GMP, outside the GMP, or to be determined in future negotiations.
The lack of an adequate system to address these initially undesignated changes has allowed work to proceed without appropriate authorization.
School Bond Construction Program #3 26 May 2016 Recommendation 5 In order to increase efficiency, reduce potential additional cost and risk of non-compliance with district policy and OSM protocols, OSM should do several things. 1. Provide a workable format in e-B for processing CM/CG contract changes in a timely fashion, regardless of whether or not there is initial agreement as to whether they are changes within or outside the GMP. 2. Ensure that change orders and draw-downs for CM/GC projects receive appropriate approvals and approval authority in accordance with established SOPs and e-Builder requirements.
Ensure that the provisions within the SOP and in e-B are consistent with each other.
Project management The project team consisting of OSM, the project director, the architect, and the CM/GC have worked diligently to accomplish project goals and intents. Although the de-facto non-guarantee of the GMP was triggered, the team has worked collaboratively together to find solutions. The project is roughly 50 percent historic renovation. The team has attempted to provide the least cost solutions to preserve key aesthetic interior features of the existing structures, while dealing with issues related to asbestos, structural, and consistency of finishes. Original plans have changed to adjust to unforeseen conditions.
A number of disagreements regarding change orders, schedule, and contract interpretation remain to be resolved. There have been four minor construction accidents, all involving apprentices. The CM/GC has implemented changes to prevent these types of accidents from happening in the future. The project continues to have difficulty meeting aspirational goals for contracting with MWESB firms. As of January 2016, the project as a whole has paid a total of $19.5 million to contractors and consultants of which $0.9 million or 5 percent went to certified MWESB firms. As shown in the table below, $872,424 went to Division 48 MWESB firms (architects, consultants) but only $6,250 went to Division 49 MWESB firms (contractors and trades).
Although OSM selected architects and contractors in part on their commitment to address