SDG16 IN THE PACIFIC - STRENGTHENING AND LEGITIMISING INSTITUTIONS TO ACHIEVE SUSTAINABLE DEVELOPMENT - Vision of Humanity
Page content transcription
If your browser does not render page correctly, please read the page content below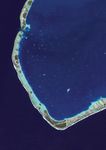 AUTHORS:
Murray Ackman, research fellow, Institute for Economics & Peace (lead author)
David Hammond, research director
Clarissa Cooney, research analyst
Yangyang (Liz) Liu, research analyst

Cover photo: GSFC_20171208_Archive_e000110 (12 August 2017) - image from the Advanced
Land Imager on NASA's Earth Observing-1 (EO-1) satellite shows the southern part of Tikehau
Atoll, one of the 78 coral atolls that make up the Tuamotu Archipelago in French Polynesia.
Sourced from https://images.nasa.gov/details-GSFC_20171208_Archive_e000110.html as part
of the NASA public domain. NASA image created by Jesse Allen.
The use of this image is not an endorsement.

Quantifying Peace and its Benefits
The Institute for Economics & Peace (IEP) is an independent, non-partisan, non-profit think
tank dedicated to shifting the world's focus to peace as a positive, achievable, and tangible
measure of human well-being and progress.

IEP achieves its goals by developing new conceptual frameworks to define peacefulness;
providing metrics for measuring peace; and uncovering the relationships between business,
peace and prosperity as well as promoting a better understanding of the cultural, economic
and political factors that create peace.

IEP is headquartered in Sydney, with offices in New York, The Hague, Mexico City and
Brussels. It works with a wide range of partners internationally and collaborates with
intergovernmental organisations on measuring and communicating the economic value
of peace.

For more information visit www.economicsandpeace.org

Please cite this report as: Ackman, M., Hammond, D., Cooney, C., & Liu, L., (2018),
"Pacific Peace Index, 2018", Report number 59, Institute for Economics & Peace, Sydney.
CONTENTS

       EXECUTIVE SUMMARY                                                                                  2
       RECOMMENDATIONS4
       INTRODUCTION10

I      ACHIEVING SDG16 IN THE PACIFIC                                                                13
       SDGs and the Pacific                                                                            14
       The Pacific and the MDGs                                                                        15
       Lessons from the MDGs                                                                           16
       Regional activity on the SDGs                                                                   17
       SDG16 relevance in the Pacific                                                                  22
       Interpersonal violence                                                                          25
       Potential drivers of insecurity                                                                 27
       Broader security issues                                                                         32

II     DATA AVAILABLE ACROSS THE PACIFIC                                                            33
       Data challenges                                                                                 34
       SDG16 data in the Pacific                                                                       35
       SDG16 data globally                                                                             38

III    OPPORTUNITIES FOR THE PACIFIC                                                                 41
       Contextualising the SDGs                                                                        42
       Innovation in data collection                                                                   47
       Filling the gaps                                                                                47
       Source of data                                                                                  49
       Innovation                                                                                      51

IV     APPLICATIONS OF SDG16 DATA IN THE PACIFIC                                                     55
       Data Analysis of SDG16 in the Pacific                                                           59

V      APPENDIX                                                                                     63
       Appendix A: SDG16 Data availability across the Pacific                                          64
       Appendix B: National Sustainable Development Plans                                              71

       REFERENCES                                                                                     72

       Disclaimer: This publication has been funded by the Australian Government through the
       Department of Foreign Affairs and Trade. The views expressed in this publication are the author's
       alone and are not necessarily the views of the Australian Government.
EXECUTIVE SUMMARY

Strengthening and increasing the legitimacy of institutions and the rule of law is
fundamental for development outcomes in the Pacific region. This is especially true
with significant changes projected relating to the environment, demographics and
socio-economics. Strong institutions are essential to respond to these changes.
However, institution building can be slow and challenging and resources are limited.
Measurement of progress will help guide decision making and prioritisation. There are
challenges to measurement in the region including vast geographic spreads, high
cultural and linguistic diversity, small and sometimes remote populations and relatively
low internal capacity. This necessitates innovative approaches to measurement. One
such approach is the development of a regional index based on expert interviews.

The Pacific region faces both unique structural and                 inform, direct and inform policymaking and communal
societal challenges. The pace of change is expected to              action towards a common goal.
increase through shifts in demographics, urbanisation,
                                                                    This report is not a conclusive document outlining the
migration and socio-economics.. This is on top of shifts in
                                                                    next steps in order to implement the Sustainable
the international order, increasing transnational organised
                                                                    Development Goals across the incredibly diverse Pacific
crime, cyberattacks and changes in the environment
                                                                    region. The Sustainable Development Goals are designed
including climate change. Accordingly, Pacific Island
                                                                    to be locally contextualised and realised with support
leaders have adopted an expanded concept of security
                                                                    from partners and the international community. This
reflecting the diverse threats the Pacific faces today and
                                                                    report looks at an important complementary issue: the
will face tomorrow.1
                                                                    availability and access to relevant data to help inform and
This report outlines challenges and recommendations for             influence policy decisions in order to achieve the
Pacific Island countries and territories in measuring               Sustainable Development Goals in the Pacific.
Sustainable Development Goal 16 addressing peace,
                                                                    The World Bank and the United Nations state in their joint
justice and strong institutions. It is part of a larger
                                                                    publication Pathways for Peace: Inclusive Approaches to
research project by the Institute for Economics and Peace
                                                                    Preventing Violent Conflict that the best way to prevent
supported by the Australian Government and builds on
                                                                    societies from descending into crisis is to ensure that
previous work presented in Measuring Peace in the Pacific
                                                                    they are resilient, through investment in inclusive and
- Addressing SDG16: Peace, Justice & Strong Institutions.2
                                                                    sustainable development.3 Sustainable Development Goal
Building on the expertise from The Institute for                    16 aims to achieve this through strengthening institutions
Economics and Peace in understanding the drivers of                 and governance, while addressing the drivers of peace.
peace, as well as data measurements relevant to                     Its inclusion in the Sustainable Development Goals
Sustainable Development Goal 16, this report aims to be a           reflects international consensus that development cannot
resource for the Pacific community. This report hopes to            occur without inclusive institutions, peace and justice.
contribute to the development of evidence-based policy
                                                                    Variations in geography, population density and
as it relates to the Sustainable Development Goals by
                                                                    urbanisation present enormous challenges in the Pacific
outlining the need for further institution strengthening
                                                                    region. Combined with the increased pace of change,
and potential opportunities for innovation given current
                                                                    there is immense pressure on institutions across the
data availability. The Sustainable Development Goals
                                                                    Pacific. Institutional development is very difficult and can
outline goals, targets and indicators which have been
                                                                    take a long time. There can often be significant delays
agreed upon by all countries to promote prosperity while
                                                                    between improvements in economic and human
protecting the planet. Access to quality and timely
                                                                    development indicators and institutional development.
information, whilst obviously no panacea, can help
                                                                    Sustainable Development Goal 16 provides opportunities

                                           PACIFIC REPORT 2019 ­| Executive Summary ­| 2
to prioritise and plan human security responses as well as
highlighting where further investments and institutional
building is necessary to achieve other development
goals.

An assessment of progress across the Sustainable
Development Goals, and especially Sustainable
Development Goal 16 given its cross-cutting perspective,
requires an innovative approach. This report proposes
that using innovative data collection and analysis tools
will enable the Pacific region to have a greater evidence
base for responding to challenges.

Outlined within this report is an explanation of why
Sustainable Development Goal 16 is important and
relevant to the Pacific, what data is currently available,
what opportunities the Pacific has to measure progress
and how countries and territories in the region can be
supported in localising, measuring and actioning
progress towards the targets.

The report features four sections:

• I – Achieving SDG16 in the Pacific examines why
  Sustainable Development Goal 16 has particular
  importance across the Pacific with current and
  emerging challenges to human security;

• II – Data availability across the Pacific outlines some
  of the difficulties that need to be overcome for
  measuring Sustainable Development Goal 16 in the
  Pacific, as well as across the world;

• III – Opportunities for the Pacific discusses how the
  region can continue being proactive in contextualising
  international measures for the Pacific context as well
  as engage in innovative data collections. The Pacific
  region has advocated for localised measures and can
  continue to do this through regional measures;

• IV – Applications of data in the Pacific discusses the
  benefits of a regional measure, which could be used
  to determine progress towards Sustainable
  Development Goal 16. This includes a guide for how a
  regional measure could be developed and provides
  examples using available data.

                                            PACIFIC REPORT 2019 ­| Executive Summary ­| 3
RECOMMENDATIONS

The following recommendations offer practical advice for the Pacific region to measure
and implement changes in levels of governance, risks to security and instability and gaps
in access to justice. The recommendations are relevant for three audiences: national
governments; regional efforts; and for donors and the international community. These
recommendations should be understood in the context of the variations in geography,
population density and culture across the region. Furthermore, many of the
recommendations highlight activity that is already underway particularly under the
leadership of the Pacific Island Forum and the Pacific Community. As the 2030 Global
Agenda is an extensive and ambitious agenda, there is a requirement for continual
diligence in ensuring progress towards the goals are made. For Sustainable Development
Goal 16 (SDG16), the partnership between governments, civil society, regional partners
and international organisations is essential. The Pacific can continue to strengthen
institutions to respond to the increased pace of change the region is facing.

RECOMMENDATIONS FOR NATIONAL GOVERNMENTS

1. Prioritise measures of institutional capacity.                           better training and support for civil society and businesses.
   Strong and legitimate institutions are at the heart of SDG16             Civil society organisations and businesses may have an
   and, as an enabling goal, can lead to support for all other              important role in monitoring as well as delivering on the
   Sustainable Development Goals. National governments are                  Sustainable Development Goals. Significantly, further
   advised to prioritise strengthening institutions, especially             involvement of civil society is fundamental to promote and
   given environmental vulnerability and coming socio-                      elevate marginalised voices such as women, children and
   economic challenges across the region. Increases in                      disabled to ensure that no one is left behind.
   institutional strength and legitimacy will pay dividends by
   enabling greater capacity to respond to other development
   goals.                                                                4. Engage the relevant governmental ministries in the
                                                                            process of collection and analysis.
                                                                            Relevant ministries should be engaged in what is collected
2. Expand sources of data, including non-official sources.                  and ideally, this data will be used during annual budget
   Given the high costs associated with measuring the                       negotiations. SMART (Specific, Measurable, Achievable,
   Sustainable Development Goals, innovative solutions that are             Relevant, Time-bound) indicators aren't always useful if they
   lower in cost will be necessary. National Statistics Offices             are overly burdensome to acquire and have little influence on
   alone cannot bear the data collection and reporting burden.              the activity of the ministries. Data is only useful if it is used.
   Governments can consider embracing third party data
   initiatives and using alternate data collections. This would
   require stocktaking what data is currently being measured             5. Continue to make available data more accessible to all
   across government, civil society and business and                        citizens.
   developing a plan for accessing and including this data in               Part of the process of increasing legitimacy of institutions
   reporting and decision making.                                           includes increasing accountability and transparency. The
                                                                            Sustainable Development Goals provide an opportunity to
                                                                            make data and decisions more available to all citizens. This
3. Increase involvement of civil society.                                   could be in the form of a poster, a graphic in newspapers,
   In order to align the actions of civil society and government            through mobile phones and notices in meeting areas. This
   on action for the Sustainable Development Goals and                      process can be used to ensure no one is left behind, through
   national development plans, governments should consider                  providing information accessible to disabled and vulnerable
                                                                            communities.

                                                PACIFIC REPORT 2019 ­| Recommendations ­| 4
RECOMMENDATIONS FOR REGIONAL ACTORS

1. Continue to prioritise institutional capacity, including                  strength of institutions, traditional mechanisms and
   through shared resources.                                                 structures of the Pacific need to be considered. The Pacific
  Strengthening and increasing legitimacy for institutions is                as a region is advised to maintain its advocacy for indigenous
  key across the Pacific region and will support achievement of              knowledge systems and can provide insights to the
  other goals. There are precedents for shared resources with                international community about including traditional
  regional actors, such as the Pacific Community and Pacific                 governance in measures of peace, justice and institutions.
  Islands Forum, already promoting and housing initiatives to                This promotion of regional measures is to be understood
  expand capacity. In recognising the enabling function of                   from the perspective of improving current measures of
  strong and legitimate institutions, shared initiatives and                 governance rather than justifying inaction on particular
  resources could consider including a governance                            aspects of the Global Agenda, particularly as it relates to
  component.                                                                 women, children and other marginalised voices.

2. Further promote information sharing to address current                 5. Continue conversations around regional localising and
   and future security threats.                                              regional measures.

  Whilst the threats for each country and territory are unique, it           A regional measure, possibly in the form of an index, is
  would be beneficial for the region to share information on                 useful for contextualising SDG16 in the Pacific. It allows for
  threats in order to shore-up domestic stability, maintain the              prioritising indicators into a measure that can be tracked over
  rule of law and enable the protection of sovereignty.                      time. The benefits of a composite index for the Pacific
  Continuing to share lessons across the region in responding                include, but are not limited to:
  to changing dynamics could assist in developing informed                    •   Highlighting strengths and weaknesses of each country;
  policies and directing collective responses.
                                                                              •   Allowing clear communication of priority areas for the
                                                                                  region and each country;
3. Develop capacity to strengthen security institutions and                   •   Allowing country comparisons to be made so each can
   develop a regional network of security decision makers.                        learn from the other;
  Invest in training programs and initiatives for relevant Pacific
                                                                              •   Offering a standardised evidence base for progress on
  stakeholders and provide a networking platform for security
                                                                                  SDG16 in the Pacific.
  decision-makers. Strengthened capacity in Pacific security-
  related institutions can contribute to improved societal                   All states around the world face challenges over allocation of
  stability, thereby creating the foundations for sustainable                finite resources. This is particularly true in the Pacific region
  development to take place at the country level. Enhanced                   where there are small and microstates. A regional measure
  networking activity between decision-makers can assist in                  could assist countries and territories to focus activity and
  developing institutional linkages between countries and                    highlight where assistance is required, as well as ensuring
  regional organisations, strengthening security cooperation                 there are not gaps in knowledge due to capacity constraints.
  across the region more broadly.

4. Continue to advocate for more regional measures.
  Adapting measurements, as well as the agenda, to suit
  national and local contexts is fundamental. This means
  recognising the role of different stakeholders involving and
  including local government, civil society organisations and
  traditional governance. Focusing on SDG16 targets over
  explicit indicators will encourage measurements, which will
  impact the enabling environment for other goals, and may be
  more readily available. One example includes prioritising
  traditional governance and how it interacts with formal
  governance. When improving access to justice and the

                                                 PACIFIC REPORT 2019 ­| Recommendations ­| 5
RECOMMENDATIONS FOR DONORS AND INTERNATIONAL ORGANISATIONS

1. Continue longstanding support to national efforts to build             methodologies, which could be useful for measuring
   institutional strength.                                                progress across the SDGs. An important component of this
  SDG16 is an enabling, transformational goal that focuses on             would be developing guidelines in order to make comparable
  institutional strength and legitimacy, and can highlight where          methodologies to allow for cross-time and cross-country
  support is required for implementing other SDGs.                        evaluation.
  Institutional development needs a long-term approach. Often
  changes happen gradually and act as a virtuous or vicious
  cycle in conjunction with other goals. Donors and the                 4. Continue sharing of best practices as well as unsuccessful
  international community are advised to continue with a                   approaches from around the world.
  long-term approach to institution building through                      Share lessons from the Pacific region across different
  encouraging internal structures and processes that                      international forum, as well as disseminating lessons from
  emphasise human rights, the rule of law, effective and                  other regions to the Pacific. Provide greater coordination
  accountable institutions. The process of institution building           across the different country and regional offices to prevent
  can support other aspects of the 2030 Global Agenda, but is             duplication of efforts. The United Nations and Asian
  likely to continue to be relevant post 2030.                            Development Bank led Asia-Pacific SDG Partnership as well
                                                                          as the emerging Core Statistics platform from the Pacific
                                                                          Community could be such a resource. Emphasis could be
2. Focus on innovative approaches to collect relevant data.               expanded from data availability towards tools and resources
  At this relatively early stage of the 2030 Global Agenda,               to support implementation and policy decisions.
  donors are encouraged to embrace riskier initiatives. Similar
  to start-up company culture, many lessons can be learned
  from projects that fail quickly. This means promoting pilot           5. Encourage implementation over copious data collection.
  projects, feasibility studies and expanding proxy sources.              The focus should not be on data gathering alone. Where
  Innovation does not require technology or expensive                     possible, donors and international actors should continue to
  projects.                                                               encourage data to be integrated as part of normal activity of
                                                                          government. This may include promoting interim goals for
                                                                          2020 and reprioritising after this time based on measures of
3. Encourage programs to include gathering data that can be               progress or stagnation against goals. This would help ensure
   relevant for measuring SDG16.                                          data is viewed correctly: as a tool to inform policy decisions
  Monitoring and evaluation for funded projects could include             rather than the end goal.
  comparable baselines or proxy data using new

                                              PACIFIC REPORT 2019 ­| Recommendations ­| 6
ACKNOWLEDGEMENTS

This work builds on the previous study Measuring Peace in the Pacific - Addressing SDG16: Peace, Justice & Strong
Institutions,4 which was compiled through consultation with numerous actors across the region. Many thanks to the
expert panel that provided advice and support for this study. The expert panel included: Derek Brien (Pacific Policy
Network); Gordon Nanau (University of the South Pacific); Sharon Bhagwan-Rolls (FemLink Pacific); and Timothy Bryar
(Pacific Islands Forum Secretariat). Further thanks to Alison Culpin from the Pacific Community (SPC), Sharon Bhagwan-
Rolls from femLINK Pacific, Anna Naupa from United Nations Economic and Social Commission for Asia and the Pacific
(UNESCAP), Derek Brien from Pacific Policy Network and James Cox from Peacifica who all gave helpful advice and
comments on an earlier draft. Special thanks to Youssef Mahmoud from the International Peace Institute and Steve Hogg
from the Australian National University for providing extensive feedback on a later draft. Clarissa Cooney, Liz Liu and
Ryan Maia from the Institute for Economics and Peace also provided some research and data collection support. And
thanks also to the Australian Department of Foreign Affairs and Trade for support and providing extensive feedback
through the consulates, embassies and high commissions across the Pacific region.

Other contributors include representatives from government, civil society, church and traditional leadership. Initial
findings of this report were presented at a roundtable discussion hosted by the UNSW School of Arts and Social
Sciences and Peacifica in Sydney on August 2018 and in discussions with government and civil society organisations in
Port Vila, Vanuatu.

    Lead author Murray Ackman travelled across Fiji, Vanuatu, Solomon Islands and New Caledonia conducting interviews
    with key stakeholders. He also attended several conferences with participants across the Pacific.

    • Attorney General, Papua New Guinea       • Ministry of Police, Solomon Islands        • Police, Palau
    • Attorney General, RMI                    • Ministry of the Prime Minister, Vanuatu    • Police, Papua New Guinea
    • Attorney General, Tuvalu                 • National Statistics Office, Fiji           • Police, Samoa
    • Australian National University           • National Statistics Office, Nauru          • Police, Tuvalu
    • Bureau of Statistics, Fiji               • National Statistics Office, Papua New      • Public Service Office, Kiribati
                                                 Guinea
    • Customary Land Management Office of                                                   • Public Solicitor's Office, Solomon
      Vanuatu                                  • National Statistics Office, Solomon          Islands
                                                 Islands
    • Department of Statistics, Tuvalu                                                      • Regional Assistance Mission to
                                               • National Statistics Office, Vanuatu          Solomon Islands
    • Department of Women's Affairs,
      Vanuatu                                  • Office of the Director of Public           • United Nations Children's Fund
                                                 Prosecutions, Solomon Islands
    • European Union External Action Service                                                • United Nations Development Program
                                               • Organisation for Economic Cooperation
    • Family Support Centre, Solomon             and Development                            • United Nations Economic and Social
      Islands                                                                                 Commission for Asia and the Pacific
                                               • Pacific Community (SPC)
    • Hague Institute for Global Justice                                                    • United Nations Office for the
                                               • Pacific Islands Forum Secretariat            Coordination of Humanitarian Affairs
    • Melanesian Spearhead Group
                                               • PARIS21                                    • United Nations Population Fund
    • Ministry of Finance and Economic
      Management, Vanuatu                      • Planning and Statistics Office, RMI        • University of Sydney
    • Ministry of Justice, FSM                 • Police Force, Vanuatu                      • University of the South Pacific
    • Ministry of Justice, Solomon Islands     • Police, Fiji                               • Women's Centre, Vanuatu
    • Ministry of National Unity, Peace and    • Police, Kiribati                           • Women's Crisis Centre, Fiji
      Reconciliation, Solomon Islands
                                               • Police, Nauru                              • World Bank

    This report would not be possible without the generous assistance and input of representatives from the following
    organisations:

                                                   PACIFIC REPORT 2019 ­| About ­| 7
ABOUT

THE PROJECT

This project aims to assist in developing measures of               and monitor Goal 16. Measuring Goal 16 can help guide
SDG16 in Pacific Island countries and territories. SDG16 is         evidence-based policy and resource allocation, as well as
a transformative and necessary goal for achieving the               assist with the early warning and anticipation of
2030 Global Agenda. This initiative aims to complement              instability. Further, it will help direct advocacy for change
the activity occurring at the regional and national level for       by prioritising performance against regional benchmarks.
localising the SDGs and improving measurement                       The 2030 Global Agenda is designed to direct and unite
capacity.                                                           local and global action to achieve common goals.

This report builds off the report 'Measuring Peace in the           This project also contributes to the objective of the
Pacific - Addressing SDG16: Peace, Justice & Strong                 Department of Foreign Affairs and Trade's aid to the
Institutions',5 which identified the data currently available       Pacific regarding fostering effective regional institutions
and the data challenges faced in the Pacific. It also looked        by strengthening initiatives for building transparency and
at what statistical capacity currently exists in each Pacific       accountability across the region. By tracking progress in
Island country and territory. To supplement this previous           Goal 16 across Pacific Island countries and territories, this
work, this study addresses what SDG16 indicators are                project can bolster evidence-based public policy debate
currently available and highlights the need for additional          and decision-making in the region. Measuring Goal 16 is
measures for the Pacific region. The Pacific region faces           explicitly focused on building human rights capacity
unique challenges in data collection. Pacific Island                through state institutions and civil society organisations,
countries and territories countries also face specific              promoting justice and access to the law, as well as
peace and security challenges not fully addressed                   contributing to meaningful public debate through easily
through the Sustainable Development Goal framework.                 accessible data and reports.
All countries and regions are required to contextualise the
                                                                    This report was originally designed to be a regional
Sustainable Development Goals, and this report provides
                                                                    measure of peace and security across the Pacific using
recommendations on how the Pacific region can continue
                                                                    Goal 16 indicators to create an index. However, due to the
working towards this.
                                                                    lack of timely comparable data across the region, a
In measuring Goal 16, this project contributes to the 2030          meaningful index could not be developed. This report is
Agenda for Sustainable Development, aiming to build                 an interim step in developing a Pacific Index and to this
transparency in both formal and informal governance. It is          end further regional activity is planned.
also intended to assist enhance local capacity to measure

                                                 PACIFIC REPORT 2019 ­| About ­| 8
ABOUT THE INSTITUTE FOR ECONOMICS & PEACE

The Institute for Economics and Peace (IEP) is an                        Every year IEP produces the Global Peace Index, which is
independent, non-partisan, non-profit research institute                 the world's leading measure of global peacefulness. IEP
focused on the measurement of peace and conflict. It                     also has extensive expertise in measuring SDG16 and is a
assesses the economic costs and benefits of peace in                     member of the SDG16 Data Initiative, which is a
understanding its drivers.                                               consortium that compiles existing global data to assist in
                                                                         tracking progress towards achieving SDG16. IEP has also
IEP achieves its goals by:
                                                                         worked on a variety of data driven consulting projects on
• Developing new conceptual frameworks to define                         research issues related to peace, fragility and
  peacefulness;                                                          development for inter-government agencies such as the
• Providing metrics for measuring peace;                                 United Nations Development Program (UNDP), the United
                                                                         Nations Population Fund (UNFPA), the World Bank, the
• Uncovering the relationships between business,                         Organisation for Economic Cooperation and
  peace and prosperity as well as promoting a better                     Development (OECD) as well as other NGOs and think
  understanding of the cultural, economic and                            tanks.
  political factors that create peace.

THE PACIFIC REGION

The Pacific Islands are grouped into three major subregions: Melanesia, Polynesia and Micronesia. Melanesia is the most populated
subregion and is comprised of Vanuatu, Solomon Islands, Fiji, Papua New Guinea and New Caledonia. This sub-region is geographically
closest to Australia's north-east border. Micronesia is located just north of Melanesia and includes Guam, Palau, the Marshall Islands,
Federated States of Micronesia, Kiribati, Nauru and the Mariana Islands. Polynesia is geographically the largest of the three subregions
and includes Tuvalu, Tonga, Samoa, the Cook Islands and French Polynesia.

The Pacific Island countries and territories included in this report are:
  American Samoa         Nauru                      Solomon Islands               Commonwealth of the Northern Mariana Islands
  Cook Islands           New Caledonia              Tokelau                       Federated States of Micronesia
  Fiji                   Niue                       Tonga                         Republic of the Marshall Islands
  French Polynesia       Palau                      Tuvalu
  Guam                   Papua New Guinea           Vanuatu
  Kiribati               Samoa                      Wallis and Futuna

Pitcairn Island, with a population under 60 people, is not required to report the Sustainable Development Goals.

                                                      PACIFIC REPORT 2019 ­| About ­| 9
INTRODUCTION

The Sustainable Development Goals (SDGs) provide an opportunity for the Pacific region
to showcase its strengths, whilst also encouraging data driven policy and informed
decision making. The region has been proactive in promoting and contextualising the
targets most aligned to its internal priorities including through the Pacific Headline SDG
Indicators. In order for the SDGs to move beyond an accounting exercise and provide
meaningful change, there needs to be local ownership of the processes. This cannot
happen without buy-in. This study is designed to be a resource to assist with discussions
and decisions already being made at the regional, country and local level. Drawing from
the experience of the United Nations Millennium Development Goals (MDGs) in the
Pacific, this study includes an audit of SDG16 data that is currently available to begin
monitoring and evaluation.6

Countries and territories in the Pacific region are able to          migration, forced displacement, water resource issues,
continue shaping how SDG16 is implemented and                        agricultural production decline, inequality and exclusion.
understood both in the region, and around the world. In              These challenges will be exacerbated by climate change
September 2019, the High-Level Political Forum on                    and the increasing severity of natural hazards. There are
Sustainable Development at the United Nations in New                 also external challenges that will heavily impact the Pacific
York will prioritise: SDG4 quality education: SDG8 decent            region, with shifts in the international order, increasing
work and economic growth; SDG10 reduced inequalities;                transnational organised crime, cyberattacks and changes
SDG13 climate action; and SDG16 peace, justice and                   in the environment. These issues are reflected in the
strong institutions. These goals have been similarly                 expanded concept of security adopted by regional leaders
prioritised in the Pacific region. Complementing this                through the Boe Declaration on Regional Security.9
process is voluntary national reviews of the SDGs across
                                                                     This report is composed of four parts:
the region. Fiji, Nauru, Palau, Tonga and Vanuatu are all
undertaking reviews in 2019, adding to the reviews by                I – Achieving the SDGs in the Pacific explores why the
Samoa in 2016 and Kiribati in 2018.                                  SDGs and SDG16 in particular are relevant to the Pacific
                                                                     region. They are a tool to foster resilience, safeguard
A key focus of SDG16 is on inclusive institutions and
                                                                     development gains and ultimately to a more lasting peace.
building peace and security within nations. Peace in the
                                                                     Sustained peace requires more than an end to poverty and
Pacific region is of upmost interest not only to the region
                                                                     discrimination, it also necessitates a shift towards more
itself, but also to the international community. There is
                                                                     inclusive forms of decision making and stronger
renewed commitment from the major aid donors to
                                                                     accountability mechanisms across public institutions – at
fostering stability within the region. The 2017 Foreign
                                                                     all levels of government. This means there will need to be
Policy White Paper of the Australian government highlights
                                                                     contextually relevant measures that are gathered and
a shared agenda with the Pacific that focuses on security
                                                                     presented in a way conducive to sustaining peace. As the
and prosperity.7 Similarly, the New Zealand government
                                                                     SDGs are meant to be contextualised and localised, further
has pledged to improve the prosperity, stability and
                                                                     data gathering will be required to respond to particular
resilience of the Pacific region.8
                                                                     challenges. This requirement for further measures
SDG16 is particularly important to the diverse Pacific               provides an opportunity for the Pacific to showcase some
region as it confronts many emerging challenges. The                 innovative data gathering techniques. Similarly, the Pacific
Pacific region generally has low levels of sustained armed           can highlight the importance of informal governance not
violent conflicts, but high levels of interpersonal violence,        merely as an interim measure, but as something with
particularly against women as well as intercommunal                  intrinsic value that can be measured along similar lines as
violence. There are emerging potential threats to the                the SDGs;
region of urbanisation, increased population size,

                                               PACIFIC REPORT 2019 ­| Introduction ­| 10
II – Data Availability Across the Pacific outlines some of            Such a measure can be developed to assist the Pacific to
the challenges to overcome in order to measure SDG16 in               determine what is significant to the region within the
the Pacific. These are common to some of the global                   broader view of human security outlined in the Boe
measurement challenges. No Pacific Island countries or                Declaration on Regional Security;
territories have data available to fully cover all the
                                                                      IV – Creating a Regional Measure discusses the benefits
indicators required for measuring SDG16. An extensive
                                                                      of a regional measure which could be used to determine
data audit shows 57 per cent of indicators are either
                                                                      progress towards SDG16. It provides a guide for a regional
available, partially available or available through a proxy
                                                                      measure and provides examples of what is possible using
measure. The remaining 43 per cent of indicators are not
                                                                      the data available.
available and further data generation efforts are required.
This is broadly reflective of global trends: less than half of        The Pacific region can establish itself as a leader in
countries globally have any data for eight of the 23 SDG16            tangible efforts to improve data, monitoring, transparency,
indicators.10 The Pacific is not unique in this and has the           advocacy and policy efforts to achieving SDG16. By doing
opportunity to implement innovative solutions to data                 so, it can make long-term strides to strengthen resilience,
challenges that can guide other regions in measuring                  safeguard hard fought development gains and prevent
SDG16;                                                                conflict, instability and violence.

III – Opportunities for the Pacific addresses how the                 This report was initially conceived as a regional measure of
region can be proactive in contextualising the SDGs to                an index using SDG16 indicators. However, due to the lack
promote the priorities of the region. There are also                  of comparable recent data, it was not possible to develop a
opportunities for the Pacific region to proactively develop           meaningful index. A regional measure, like an index, would
independent measures, which are more relevant to the                  be an innovative and relatively cheap approach to
region. The extensive data challenges that the Pacific faces          overcoming measurement gaps for institutional strength.
with measuring the SDGs means innovative data solutions               This report is an interim step for a regional measure of
are required. One possible way of promoting regional                  SDG16 to localise the targets into the Pacific context.
priorities, as well as highlighting different data collection
techniques, is to develop a regional measure of SDG16.

                                                PACIFIC REPORT 2019 ­| Introduction ­| 11
SECTION I:
ACHIEVING SDG16
IN THE PACIFIC

        PACIFIC REPORT 2019 ­| Section I ­| 13
SDGS AND THE PACIFIC

The SDGs are a set of 17 goals to target poverty,              other small island developing states. For example,
inequality, injustice and climate change by 2030.              the advocacy and support of Pacific Small Island
They expand the development agenda beyond the                  Developing States was pivotal in ensuring the
MDGs. The goals call on all countries at all stages            inclusion of SDG14 within the 2030 Agenda. This
of development to promote prosperity while                     goal specifically focuses on the conservation and
protecting the planet. They also recognise that an             sustainable use of oceans.13 The Pacific region was
integrated approach is crucial for progress across             also heavily involved in the development and
the multiple goals, with a focus on tackling the root          negotiation of other goals. For example, through
causes of poverty. The SDGs were developed                     the g7+, a group of fragile and conflict-affected
through comprehensive consultation with various                countries that includes Papua New Guinea and
stakeholders, including Pacific actors.                        Solomon Islands, Pacific voices were influential in
                                                               the discussions to include SDG16.
The SDGs are part of the 2030 Agenda for
Sustainable Development. This agenda is to be                  SDG16 specifically addresses "peace, justice, and
country-led with each country developing their                 strong institutions." Creating peaceful and inclusive
own sustainable development policies, plans and                societies requires a respect for human rights, the
programs guided by the SDGs. This enhances the                 rule of law and good governance, overseen by
focus on nationally owned and country-led                      accountable and transparent institutions.14 Peace
sustainable development strategies. Countries are              and the elimination of violent conflict are essential
encouraged to determine a range of complementary               to development. Threats to stability and peace
national indicators that suit their specific needs             impedes economic growth and can create
and statistical capacity.11                                    grievances, which last for generations, impacting
                                                               affected countries long after the violence has
As a region, the Pacific has expressed support for
                                                               ended.15 The inclusion of SDG16 reflects the fact
the SDGs throughout the deliberations and
                                                               that conflict and instability are significant
adoption process.12 This support has contributed to
                                                               impediments and can undermine previous
the more holistic view offered through the SDGs
                                                               development gains.
towards development, including many measures
that are particularly significant for Pacific and

                      PACIFIC REPORT 2019 ­| Section I ­| 14
THE PACIFIC & THE MDGS

The experience of the Pacific with the MDGs is highly useful      Research has demonstrated that conflict-affected and fragile
in guiding the SDGs. Only two Pacific countries achieved all      states disproportionately underperformed against the
the MDG goals: Cook Islands and Niue. The remaining               MDGs.16 Development gains can be undermined by conflict
countries varied in their progress. A majority achieved           or fragility. Studies have shown that half of all countries that
MDG4 reducing child mortality. Three countries, Fiji, Palau       experienced a civil conflict since 1945 have relapsed into
and Tonga, achieved at least half of the MDGs. Kiribati,          conflict.17 This highlights that countries with a history of
Papua New Guinea and Solomon Islands failed to fully              conflict, such as Papua New Guinea and Solomon Islands,
achieve any of the MDGs. Two of these countries, Papua New        need to remain diligent to ensure violent conflict does not
Guinea and Solomon Islands, are considered conflict-affected      flare up again. Furthermore, countries with history of violent
or fragile states.                                                conflict are at greater risk of fragility.

FIGURE 1.1
COUNTRIES AND TERRITORIES IN THE PACIFIC BY MDG ACHIEVEMENT
 COUNTRIES &
                       MDG1           MDG2             MDG3              MDG4                 MDG5           MDG6           MDG7
 TERRITORIES

 Cook Islands          Achieved       Achieved         Achieved          Achieved             Achieved       Achieved       Achieved

 Niue                  Achieved       Achieved         Achieved          Achieved             Achieved       Achieved       Achieved

 Palau                 Mixed          Achieved         Achieved          Achieved             Achieved       Achieved       Achieved

 Tonga                 Mixed          Achieved         Mixed             Achieved             Achieved       Achieved       Achieved

 Fiji                  Mixed          Achieved         Mixed             Achieved             Achieved       Mixed          Achieved

 Samoa                 Mixed          Achieved         Mixed             Achieved             Mixed          Mixed          Achieved

 Marshall Islands      Not achieved   Mixed            Mixed             Achieved             Achieved       Mixed          Mixed

 Tuvalu                Not achieved   Mixed            Mixed             Achieved             Achieved       Mixed          Mixed

 FSM                   Not achieved   Mixed            Mixed             Achieved             Not achieved   Mixed          Achieved

 Nauru                 Not achieved   Achieved         Mixed             Mixed                Mixed          Achieved       Not achieved

 Vanuatu               Mixed          Mixed            Mixed             Mixed                Mixed          Achieved       Not achieved

 Solomon Islands       Mixed          Mixed            Mixed             Not achieved         Mixed          Mixed          Not achieved

 Kiribati              Not achieved   Not achieved     Mixed             Mixed                Mixed          Mixed          Mixed

 Papua New Guinea      Not achieved   Not achieved     Not achieved      Not achieved         Not achieved   Not achieved   Not achieved

Source: PIFS

                                                     PACIFIC REPORT 2019 ­| Section I ­| 15
LESSONS FROM THE MDGS

The Pacific as a region did not quickly adopt the goals as          • Limited ownership: Late adoption was in part a
part of national programing.18 Many countries only began              reflection of the lack of ownership felt by Pacific Island
focusing on MDG outcomes in the build-up to the MDG                   countries and territories. Ameliorating this challenge
Review Summit in 2010. This was in part due to limited                requires further involvement and education as to why
donor focus. Regionally, the Pacific Islands Forum Secretariat        the agenda is relevant and meaningful in the Pacific
first committed to tracking MDG progress each year at the             context;21
2009 Forum Compact on Strengthening Development
Coordination.19 Assessments across the regions have                Some of the challenges that emerged from the MDGs have
highlighted some of the reasons for mixed performance              been recognised and integrated into the 2030 Global Agenda.
across the Pacific for the SDGs including:                         The SDGs seek to identify the actions that will achieve
                                                                   progress on the broadest number of goals in the shortest
• Late adoption of the agenda: While embracing the                 time possible. The SDGs are broader in scope and explicitly
  MDGs, the Pacific as a region did not quickly adopt the          interlinked, with deterioration in one target potentially
  goals as part of national programing. Many countries             undermining progress in another target. The SDGs also
  only began focusing on MDG outcomes in the build-up              include an understanding of risk-informed development.
  to the MDG Review Summit in 2010. Regionally, the                This is in contrast to the MDGs, which did not take into
  Pacific Islands Forum Secretariat first committed to             account the impact on development from volatility, shocks
  tracking MDG progress each year at the 2009 Forum                and vulnerability despite research demonstrating that fragile
  Compact on Strengthening Development Coordination;20             and conflict-affected countries are less likely to achieve
                                                                   development gains.22 Furthermore, even countries with high
• Limited data availability: Only three countries in the           levels of development are at risk of reversing these gains if
  Pacific had baseline measurements for four or more of            vulnerabilities are not addressed.
  the indicators used to measure progress in the MDGs.
  This is part includes challenges in data collection across       A focus on the SDGs presents the opportunity for the Pacific
  the region which are summarised in Part II of this               to prioritise and inform international support to foster
  report;                                                          resilience, safeguard development gains and ultimately
                                                                   transition from a peace defined solely by a lack of conflict to
• Localisation: Adapting measurements, as well as the              a more holistic and sustainable peace agenda. Furthermore,
  agenda, to suit national and local contexts is                   with the inclusion of oceans and the environment in the
  fundamental. This means recognising the role of                  SDGs, the Pacific has an opportunity to showcase
  different stakeholders and including local government,           innovations from the region to the world and emphasise the
  civil society organisations and traditional governance.          priorities of the region.
  There are also challenges associated with determining
  the appropriate tool for collections;

                                        PACIFIC REPORT 2019 ­| Section I ­| 16
REGIONAL ACTIVITY ON THE SDGS

The Pacific regional community has recognised the             development of regional frameworks for
importance of the 2030 Global Agenda and regional             understanding the priorities for the Pacific. Figure
support to ensure that the experiences of the MDGs            1.2 shows the different mechanisms for supporting
are not repeated with the SDGs. Activities to                 the SDGs across Pacific Island countries and
promote the success of the SDGs in the Pacific                territories. International support is often through
include encouragement of localisation and                     aid and program assistance from donors and
alignment for every country, prioritisation of                international organisations.
particular indicators across the region and

 FIGURE 1.2
 DIFFERENT MECHANISMS FOR SDGS IN PACIFIC
 ISLAND COUNTRIES AND TERRITORIES

                                           Global
                                           Actors: International community
                                           Mechanisms: 2030 Agenda for Sustainable Development

                                       Small Island Developing States
                                       Actors: 52 Small Island Developing States
                                       Mechanisms: SAMOA Pathway

                                    Regional
                                    Actors: 18 member states (with associate and observers) of Pacific Islands Forum
                                    Mechanisms: Framework for Pacific Regionalism; Pacific SDGs Taskforce

                                National
                                Actors: Government
                                Mechanisms: SDGs Taskforce
                                Sustainable Development and Sector Plans/ Frameworks

                            Local
                            Actors: Civil society, business and government
                            Mechanisms: In-country activity

 Source: Author's assessment

SMALL ISLAND DEVELOPING STATES                                               • inequality;
                                                                             • food security, natural resource and water resource management
The Pacific Islands are all Small Island Developing States (SIDS) and          and biodiversity.
were participants of the Third International Conference on SIDS,             • the green economy and ocean-based economy;
which produced the Small Island Developing States Accelerated                • sustainable energy.
Modalities of Action (SAMOA Pathways) in September 2014. This
agreement focuses on the unique vulnerabilities SIDS face for                SAMOA Pathways also encourages support for SIDS across the SDG16
sustainable development. Three goals have been stipulated in this            relevant areas of strengthened governance, legal, financial and
agreement: "poverty eradication, changing unsustainable and                  administrative systems as well as security that ensures stable and safe
promoting sustainable patterns of consumption and production and             human, environmental and political conditions for all. The SAMOA
protecting and managing the natural resource base of economic and            Pathways statement promotes peaceful societies and safe
social development."23 The five thematic issues identified in SAMOA          communities. Complemented by other decisions made by the SIDS
Pathways are:                                                                community, SAMOA Pathways is a critical instrument for supporting
                                                                             the SDGs in the Pacific region.
• climate change;

                                                           PACIFIC REPORT 2019 ­| Section I ­| 17
Regional                                                                       with the biggest proportional coverage include:
The Pacific region, through facilitating groups such                           SDG5, which relates to gender equality and
as the Pacific Islands Forum Secretariat (PIFS) and                            empowering all women and girls; and SDG14,
the Pacific Community (SPC), has established the                               which relates to the conservation and sustainable
Pacific Roadmap for Sustainable Development24 to                               use of oceans, seas and marine resources for
assist and support Pacific Islands in the 2030                                 sustainable development. These are unsurprising
Agenda. The Pacific SDG Taskforce, which was                                   priorities of the region given high rates of violence
created to develop the roadmap, is also responsible                            against women and the threat posed by climate
for implementing the roadmap. The taskforce has                                change. The goals that have the least relative
facilitated a process of prioritising indicators across                        coverage include: SDG6 , concerned with clean
the region, as shown in Figure 1.3 and Figure 1.4.                             water and sanitation; SDG9, focussed on industry,
This includes five Pacific Proxy Indicators modified                           innovation and infrastructure; SDG12 , which
from the global definition. There were 132                                     relates to responsible consumption and production;
indicators selected by the Pacific SDG Taskforce                               SDG16 , concerned with peace, justice and strong
from the 244 indicators in the SDGs.25 The goals                               institutions.

 FIGURE 1.3
 PACIFIC PRIORITIES BY SDG

                                                   Pacific Priorities            Pacific Proxy Indicators              Remaining Indicators

         1                           5                                                                9
        2                                      7                                                      6
        3                                          16                                                                  11
        4                                                       8                                                                   3
        5                                                            11                                                     1               2
        6                3                                                                    8
         7                                                  4                                                                   2
        8                                      9                                                                   8
 SDGs

        9               3                                                                    9
        10                                              7                                                                   4
        11                       5                               1                                         9
        12                   4                                                                    9
        13                                          5                                                                       3
        14                                                                 9                                                                    1
        15                                6                                                                    8
        16                   7                          1                                             15
        17                                                      18                                                 2                    5
             0%                          20%                         40%                60%                            80%                          100%

 Source: SPC, Author's calculations

                        PACIFIC REPORT 2019 ­| Section I ­| 18
FIGURE 1.4
SDG16 PRIORITIES FOR THE PACIFIC REGION

    SDG                                                         Name

                 Proportion of population subjected to physical, psychological or sexual violence in the previous 12
    16.1.3
                                                             months

                   Proportion of victims of violence in the previous 12 months who reported their victimisation to
    16.3.1
                       competent authorities or other officially recognised conflict resolution mechanisms

                   Primary government expenditures as a proportion of original approved budget, by sector (or by
    16.6.1
                                                    budget codes or similar)
                   Proportions of positions (by sex, age, persons with disabilities and population groups) in public
    16.7.1         institutions (national and local legislatures, public service, and judiciary) compared to national
                                                               distributions
                   Proportion of population who believe decision making is inclusive and responsive, by sex, age,
    16.7.2
                                                 disability and population group

               Proportion of children under 5 years of age whose births have been registered with a civil authority, by
    16.9.1
                                                               age

                Number of countries that adopt and implement constitutional, statutory and/or policy guarantees for
   16.10.2
                                                  public access to information
                    Existence of implementation plan for the different UN Treaty Body recommendations and UPR
   (16.a.1)       recommendations which are fully or partially resourced (Pacific Proxy Indicator modified from the
                                                          global definition)

Along with specific support for SDG                         "peace, harmony, security, social inclusion and
implementation, PIFS has also been engaging in              prosperity so that all Pacific people can lead free,
regional security cooperation mechanisms. In 2000,          healthy and productive lives". It also includes a
following the coup in Fiji and the tensions in              commitment to strengthen the regional security
Solomon Islands, the Biketawa Declaration was               architecture. To ensure that any changes in the
adopted by member states of the Pacific Islands             regional security architecture are consistent with
Forum.26 This was the basis for the Regional                SDG16, it is advised that the process includes a
Assistance Mission to the Solomon Islands, which            review of the Human Security Framework for the
concluded in 2017. This declaration was                     Pacific, as shown in Figure 1.5, in the context of the
subsequently built upon and updated during the              2030 Agenda, SDG16 and the Boe Declaration. The
Pacific Islands Forum meeting in Nauru in                   stated goal of the Human Security Framework is to
September 2018. The new 'Biketawa Plus'                     develop a Pacific where communities, families and
declaration, known as the Boe Declaration, is an            individuals are secure and safe from threats to their
initiative to develop and update the Biketawa               wellbeing, are guaranteed dignity and can enjoy
Declaration beyond a response mechanism for crisis          political stability, sustainable economic
or requests for assistance.27                               development and social fulfilment in the unique
                                                            context of the region.28 By addressing human
The Boe Declaration includes an expanded concept            security, the framework emphasises the specific
of security, which includes human security,                 vulnerabilities that the Pacific region faces and how
environment and resource security, transnational            this impacts individual safety and wellbeing. There
crime and cyber security, and includes                      is a strong focus on prevention tactics, which
commitments to strengthen information sharing,              require the tracking of changes in violent conflict
analysis and regional coordination, in addition to          along with establishing early warning strategies,
addressing traditional security issues. The                 facilitating community cooperation, proactively
anticipated Boe Declaration Action Plan to be               addressing emerging tensions and quickly resolving
finalised in 2019, would progress collective action         outbreaks of violent conflict. Violent conflict is
for regional security cooperation, supporting efforts       addressed by determining root causes and
to progressing the vision for the Pacific under the         providing justice responses as well as making
Framework for Pacific Regionalism, as a region of           conflict sensitive policy decisions.

                                                         PACIFIC REPORT 2019 ­| Section I ­| 19
FIGURE 1.5
THE HUMAN SECURITY FRAMEWORK FOR THE PACIFIC

        INTERCONNECTED AND INTERDEPENDENT ELEMENTS FOR
           STRENGTHENING HUMAN SECURITY IN THE PACIFIC

                                                 Community,
      Political           Economic                                        Environmental                Social
                                               Family, Personal
      Security             Security                                          Security                Fulfilment
                                                  Security

                                   Principles of Pacific human security

    Preventative          Localised             Collaborative             People-centred             Inclusive

Source: PIFS

National                                                      These national plans are attempts to prioritise SDG
One of the most basic ways for a country to                   targets and indicators according to local relevance.
implement the 2030 Agenda for Sustainable                     The 2030 Global Agenda stipulates that no one is
Development is through formulating national                   left behind, so whilst prioritisation is essential,
strategies for development. The development of                there is still a requirement to address lesser
national strategies has been a longstanding                   priorities for the region. The development and
ambition of the international community.The                   particularly the implementation of these plans
Johannesburg Plan of Implementation called for                include international and regional support.
plans to be operational by 2005.29 This commitment            Notably, as shown in Figure 1.6, not all countries
has been affirmed in the Pacific. In 2005, PIF                and territories have a National Sustainable
member states through the Pacific Plan Initiative             Development Plan in place.
5.1 committed to developing and implementing
National Sustainable Development Strategies                   It is likely that many of the territories in the Pacific
(NSDS) within each country by 2008.                           are covered by other plans. Nevertheless, the need
                                                              to contextualise the development agenda for each
These plans reflected and complemented existing               location necessitates a plan that addresses
planning and strategies.30 While many of these                prioritisation. Several Pacific Islands have plans,
plans have been developed outside the scope of the            which do not take into account the 2030 Global
2030 Agenda, they demonstrate the selected                    Agenda or have plans that have already concluded.
priorities and indicators for each country. There             These countries, such as Federated States of
has also been a process of aligning these NSDS and            Micronesia, Nauru, Niue, Palau and Papua New
the subsequent National Sustainable Development               Guinea, are advised to update their NSDP in this
Plan (NSDP) or Framework with the SDGs. This                  context.
process has also been supported by the UNDP.31

                     PACIFIC REPORT 2019 ­| Section I ­| 20
FIGURE 1.6
COUNTRIES AND TERRITORIES IN THE PACIFIC WITH NATIONAL
SUSTAINABLE DEVELOPMENT PLANS, 2010-2030

                                                                    Years 2010-2030
         Country and territories
                                        10 11 12 13 14 15 16 17 18 19 20 21 22 23 24 25 26 27 28 29 30
        Cook Islands
        FSM
        Fiji
        Kiribati
        Marshall Islands
        Nauru
        Niue
        Palau
        Papua New Guinea
        Samoa
        Solomon Islands
        Tokelau
        Tonga
        Tuvalu
        Vanuatu
        American Samoa
        French Polynesia
        Guam
        New Caledonia
        Northern Mariana Islands
        Walls and Futuna

Source: See Appendix B

Local                                                       government has limited resources and capacity. For
The implementation and measurement of progress              this to occur, alignment between actors is necessary
across the 2030 Global Agenda in the Pacific will           to reinforce the importance of coordinating the
rely on the involvement of local actors. Civil society      actions of government, civil society organisations
is a key partner in implementing the SDGs and               and international actors. All actors have distinct
NSDP, particularly in places where formal                   duties, but are partners in achieving the SDGs.

                                                         PACIFIC REPORT 2019 ­| Section I ­| 21