SILENE PSO "IT IS NOT IN THE STARS TO HOLD OUR DESTINY BUT IN OURSELVES." - WILLIAM SHAKESPEARE - Stellenbosch University
Page content transcription
If your browser does not render page correctly, please read the page content below
2019

 SILENE
  PSO

     WILLIAM SHAKESPEARE

"IT IS NOT IN THE STARS TO
 HOLD OUR DESTINY BUT IN
        OURSELVES."

SILENE.PSO          SILENE PSO
WHO ARE WE?
Silene PSO is a private student organization,
founded in 2008 and operates within
Stellenbosch University. We are one of 10
PSO's and one of 4 female only PSO's. Our
organization consists of approximately 1200
womxn living in private accommodation
across campus and in surrounding areas. We
are not a residence and all PSO students are
expected to stay in private accommodation
on their own accord, as we do not offer
permanent lodging.
Our organization coordinates the transition
of students from high school to university
and campus life. This entails a variety of
aspects you as a person would like to
experience. We ensure you are a well
rounded individual when you leave as a
graduate of Stellenbosch University and of
course, help provide as many opportunities
as possible, to formulate relationships with
diverse groups of people. One thing you need
in order to survive your university career is
networking; you cannot go through this
journey without resources, and we at Silene
try our best to help you establish as many as
possible. As an organisation, we provide our
students with great opportunities including,
but not limited to, sports teams, music, acting
and creative platforms, discussions on
important topics, critical thinking, social
impact opportunities, leadership
development platforms and social events
such as dances and appreciation evenings.
VALUES
Respect – We strive to ensure our
members are treated how they
would like to be treated as
individuals with compassion and
empathy as well as treating our
respective environments with care
and tolerance.

Acceptance – We aim to provide a
space where members are free to
express their values, opinions and
cultures while promoting diversity
and embracing the differences
within our members.

Individuality – We ensure a space
whereby our members feel that
because they are accepted they can
express their originality in order to
flourish. Within Silene we
consider the individual aspects of
each of our members contributing
to the identity of the house.

Unity – We encourage
collaboration and contribution to
the identity of the house to ensure
a welcoming culture where our
members can express themselves
by promoting a sense of belonging
through integration and inclusivity.

Friendship – We encourage
togetherness through intentional
and authentic connection. A space
of compassion, empathy and
vulnerability to create an affinity.
VISION
"We as Silene strive to
create a unified, value-
driven platform, where our
members can grow into
passionate thought-
leaders. We aspire to be
inclusive by providing the
opportunity for our
members to express their
individuality, while
ensuring respect for their
diversity, in order for
them to feel acceptance
within Silene. We
undertake the
responsibility to develop
the graduate attributes of
our members through
encouraging critical
thinking and facilitating a
sustainable,
transformative
environment. This will
shape our Ubuntu inspired
community."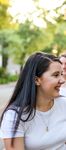 FROM OUR PRIMARIA
Dear Silene,

I hope you are as excited as I am to start this incredible
new journey. I can't wait to meet you and to start to get to
know who you are and to see you grow into the
wonderful womxn that you are destined to be. My name is
Julia Lamprecht and I am a final year LLB student. I have
walked a very long journey to be where I am today and
don't know if it would have been possible without Silene. I
am not going to lie, it has been rough, stressful and
extremely difficult but I won't change it for the world
because I finally get to live out one of my goals which is
leading this incredible house that has played such a big
and irreplaceable role in live thus far.

Silene has allowed me to be who I want to be. I have
learned so much, grown so much and developed myself
and my skills to an extent that I never thought could be
possible. We do not want you to fit into a box when you
get here; we do not want you to be scared, lost or alone,
we want you to be you because that is what makes our
house so great. We value each and everyone member and
appreciate what you bring to the table and we do
whatever we can to help you flourish in whatever way
that is; from being a Matie Cheerleader, to being the
future Chairperson of the Student Representative
Council, Maties Sport star or the next amazing academic.
We appreciate and foster every single member and do
everything in our power to make your university
experience amazing.

Take advantage of leaving that nest and allow yourself to
flourish in every way possible. University is a distinctly
unique time of your life because you find out who you
want to be and who you don't. Each mistake you make
from here on forward and every failure you may
experience is not something to shy away from, it is
something to embrace as it only makes you stronger and
more sure of yourself than you were before. I can say
from personal experience that mistakes and failures are
needed to figure out where you need to be within
yourself. So persevere when times get tough, enjoy the
small moments and make the most of being at one of the
top Universities in South Africa. Stellenbosch University
is one of the most innovative, forward thinking and
welcoming institutions in the world and we here at Silene
intend to make your integration and stay at this fantastic
campus, simply unforgettable.

Lots of love,
Julia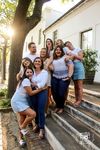 FROM OUR VICE-PRIMARIA
Hello Silene! My name is Sharne Landsberg and I have the absolute
honour of being the Vice-Primaria for Silene during the 2018/2019
term. I am an LLB student and I come from the beautiful
Melkbosstrand on the Western Coast. I study law because I am
extremely passionate about human rights and equal opportunities
for all. And, something almost every law student at Stellenbosch will
say, I really wanted to be like the lawyers on TV! I absolutely love a
good slice of carrot cake and my favorite series is definitely How to
Get Away with Murder, cliché right?

I am so excited for you to be joining the Silene family and I cannot
wait to meet you all. Silene has been a part of my life for three years
now and I am looking forward to serving the house and its members
in the coming year. The reason why I love Silene so much is because
it is an extremely welcoming environment where everyone is
accepted for who they are, no matter what. In the past three years I
have met the most amazing people and incredible friendships were
made. As an individual I have grown and developed way more than I
though was possible, simply by being involved and by making use of
the resources provided by the house.

My biggest goal for Silene would be to create the ultimate
welcoming space where everyone will feel comfortable and
experience a sense of belonging. Entering the space of university can
be quite daunting at first, and I would love for every member of
Silene to feel completely at home. We as Silene strive to create the
ultimate "home away from home" experience for all of our members.

What I am most looking forward to for 2019 is definitely meeting all
of you, I am extremely excited! I cannot wait to build new
relationships with everyone and to see how you all grow and develop
into even more amazing individuals. Silene offers incredible
opportunities for you to challenge yourself and to develop vital skills
that will assist you during your time at university and afterwards
when you follow your chosen career path.

A little advice from my side would be to enjoy every moment and
challenge yourself constantly. Your time at university is bound to be
the most amazing experience you will ever have. Although it will be
scary at times, try and grab every opportunity that comes your way
and to strive to reach your full potential. Trust me, you are going to
love it!

A quote that is very close to my heart is one by Maya Angelou:
"Nothing can dim the light that shines from within!" I cannot wait to
meet you all! See you next year!

Silene love,
Sharne Landsberg
FROM OUR PSO
COORDINATOR
"I've come to believe that each of us has a personal
calling that's as unique as a fingerprint – and that the
best way to succeed is to discover what you love and
then find a way to offer it to others in the form of
service, working hard, and also allowing the energy of
the universe to lead you." - Oprah Winfrey

Dear Silene Member,
Congratulations with your acceptance at Stellenbosch University and a warm welcome to
Silene. Being able to study at a tertiary institution is a wonderful opportunity and I wish
you all the best as you enter this challenging, yet exciting, phase of your life. At Silene we
celebrate our individuality and we are looking forward to meet each and every one of you,
listen to your unique stories and learn from your experiences. We welcome you with
friendliness and hospitality and we hope to make your journey a wonderful experience. We
respect, and celebrate, unity and we undertake to listen with respect and compassion and
to answer your questions with honesty. We promote innovation through future focused
thought leadership. We want to encourage you to participate in as many ways as you
possibly can, to build purposeful relationships and inclusive networks, so that after your
journey at Stellenbosch University and Silene PSO, you leave as a well-rounded citizen.
As PSO Coordinator, I am responsible for managing Silene, along with the House
Committee and the Mentors. We are your support network that will assist with your
academic and social integration at the University. Please, if you have any questions, do not
hesitate to ask. Silene believes in a value driven system. We take these values into account
in all we do and all the activities we participate in and host. This mean that we, as members
of Silene, held one another accountable for our decisions and actions, based on our value
system.
We are excited to walk this journey with you and we hope to contribute to the photos and
memories that will fill up the photo album of your life. My wish for you is that you will,
above and beyond your course, also find your unique calling and that you will open yourself
to new friendships and experiences. I look forward to listen to your unique stories.

Best wishes,
Lisinda M. de Jager (Mrs)
LLB LLM (SU)
PSO Coordinator
021 808 4854 / lisinda@sun.ac.za
MEET OUR
HOUSE
COMMITTEE
As HC of Silene, we
represent the house and its
members. Our aim for the
upcoming term is to
practice value(s)-driven
leadership while creating a
community of empowered
womxn. They strive for
unity through individuality.

"Challenges are what make
life interesting and
overcoming them is what
makes life meaningful"
PRIMARIA &
VICE-PRIMARIA

Sharne Landsberg                    Julia Lamprecht
                                    Primaria
Vice-Primaria                       Leadership Development
Safety                              Critical Engagement & Womxn
Seniors & Alumni                    Empowerment
Huisdans & Silene Celebration       Huisdans & Silene Celebration
Evening                             Evening

From: Melkbosstrand, Western Cape   From: Durbanville, Western Cape
Age: 21                             Age: 22
Height: 1,56                        Height: 1,8 m (had to squat for this
                                    picture)
Studying: LLB
                                    Studying: LLB
Favourite food: Carrot Cake
                                    Favourite food: Salami
Favourite colour: yellow
                                    Favourite colour: Dusty pink
Favourite Series: How to get away   Favourite Series: Grey's Anatomy
with Murder
STEPHANE VENTER
Social Community Interaction, Social Impact,
Sustainability, Connect & Tour
I'm Stephane Venter, I'm a born and bread Namibian and a third year BEd
foundation phase student - which is actually very ironic, because in Matric I
promised myself that would never go back to "that place" again, but look at me
know... To me Silene, is a safe haven and was the only place where I felt at home.
I want to make that impact on someone else's life in the coming year. In 2019, I'm
looking forward to connecting with different communities on campus and oh,
yes - varsity cup. I'm super excited for another Matie win. A little tip - Breathe,
take care of yourself and naps, take naps. In your 1st year you will have many ups
and downs, but take it step by step. It's very different from what you might know,
but you have the freedom to experience every bit of the Matie life.
Favourite food : braai broodjie & sushi (and wine)
Quote: "Let your smile change the world but don't let the world
change your smile" My favourite series is definitely Friends (for a lekker laugh)
and Grey's anatomy - here for Mc steamy & Mc dreamy

Ashleigh Buxton
First Years, Social Community Interaction, Sport,
Vensters & Connect Tour
Hi, I'm Ashleigh and I am from Shelly Beach, KZN. I have spent the last three
years studying a BSc in biodiversity and ecology, I am now going to start the
2019 year as a first year BComm student studying public and development
management. I have always wanted to be a superhero, and these last three years
at Stellies has helped me realize that I can achieve that dream by saving the
world from itself. So I have enrolled for a 3 year Bcom degree with the end goal
of being an environmental manager, which hopefully will help me save
something. I don't know, we will see what happens. I love Silene because it has
given me a platform to help discover who I am and who I want to become. Silene
has given me a voice within the University, and made me realize that I am not
just a number in a group of thousands, but that I actually do matter, and my
opinions are valid. Silene has been my everything, my platform for making
friends, a place to grow both personally and as a leader and most importantly a
place for me to feel comfortable with being myself. I don't know if I have a
favourite food to be honest. I pretty much eat anything, and if I haven't had it
before I will definitely try it. Except for oysters and snails, because those are just,
uhm yeah. My favourite quote is "Believe in your dreams. They were given to
you for a reason." My favourite series is how to get away with murder. So
obsessed, but not a psycho killer, I swear.

Madeleine Stemmet
Financial Manager, Secretary, Culture & Diversity
I'm Madeleine Stemmet and I am currently studying BSc Human Life Science. I
have always been fascinated by Human Biology.
Silene will always be close to my heart because it has given me a place to be
myself and discover my own potential. My goal is to create the same space for
future members of Silene where they can grow into their full potential. I look
forward to watching our newcomers flourish within Silene.
My favourite food is ANYTHING with peanut butter!! The only series that I will
willingly sit down and watch is Criminal Minds.
My favourite quote is : "You are braver than you believe, stronger than you
seem and smarter than you think. "
Nicola spingies
Head Mentor, Social Media & Communications
Hi, my name is Nicola Spingies and I am from Johannesburg (actually
Krugersdorp but now one knows where that is). I study BA Language and
Culture: I want to maybe go into journalism or linguistics, I find languages so
interesting and would love to study them more. My favourite food is Sushi -
honestly the love of my life. Meraki's banana bread French toast is the mistress
(seriously, go and have it). My favourite series I am currently watching
is 'Maniac', it's incredibly well done. My favourite quote: "Don't be afraid to be
soft. No one wants hard avocado on toast."
Silene just feels like somewhere you want to be and like you get serious FOMO
if you aren't part of it. The people are all incredibly genuine and nice and will
always go the extra mile for you. Not to sound super cliché, but it truly is a 'home
away from home'. My biggest goal is to keep that safe space alive. I want to do
this by encouraging building healthy and strong relationships with the people
you meet in the house.
In 2019 I am looking forward to seeing how it unfolds. I am so excited to see the
newcomers become a part of our dreams for the house and how we will flourish
together.

megan olivier
Social Community Interaction, MDL (Music, Dance,
Drama & Literature)
Hi everyone, my name is Megan and I am from Cape Town. I am a 3rd year
Education student. I am studying education because I see it as one of the first
ways to make a difference in someone's life no matter how insignificant it may
seem at times. The reason I love Silene is because within this last year it has
become my family and it has become my safe space where I know I can be myself
at all times. One of my biggest goals is to create the life I would like to live with the
people I would like to live it with. What I am most excited for in 2019 is to develop
new skills and to meet new people along the way and hopefully impact their life's
in a positive way. My ultimate way to spend a chilled night is eating my favourite
food, hamburgers and chips, while switching my favourite series, Riverdale. A
quote I choose to live by is "Don't wait, the time will never be just right" -
Napoleon Hill

Sheli Arnon
Welcoming, Social Impact, Merchandise
Hello beautiful people! My name is Sheli, I come from Upington, a small town in
the Northern Cape. After studying a BSc degree in Molecular Biology last year, I
quickly came to realize that it wasn't the direction for me, and decided to switch
to BEd Foundation Phase to chase my passion for people.
Silene will always be my home away from home, a place where so many unique
people come together to form a beautiful community filled with love and pride.
I am most looking forward to seeing where this new year takes me and what
doors will open up in 2019.
My favourite food is potatoes in basically any form, and my favourite series is
Rick and Morty.

"We rise by lifting others."
DAVID
       RODWELL
      STRATEGIC
        ADVISOR
      What you are studying and why?
             MComm in Financial Risk
       Management. Love the world of
   finance and how it integrates in the
world we live in. I also really enjoy the
 financial engineering aspect where a
   potential problem can be solved by
        incorporating economical and
                       statistical theory.

Why you love Silene and your biggest
goal: Silene is a PSO with a large drive
         for excellence and developing
 potential which is an awesome thing!
      My biggest goal for the year is to
 assist in the growth of the leadership
   and help individuals to unlock their
                          full potential.

   What are you looking forward to in
  2019: It will be my first time not in a
residence so the independence aspect
                        is very exciting.

    Favourite Food, Quote and Series:
    Food: Sushiiiiiii, Quote: The future
   belongs to those who believe in the
   beauty of their dreams, series GoT.
MEET OUR MENTORS

 Our play a very important role in our PSO because they are one of the
first people newcomers interact with. Mentors also foster the wellness
  of our newcomers. They also keep the relationship going throughout
    the year, providing mentor-mentee support through the Be-Well
   program, encouraging participation within the house and building
   bonds that last. The mentors will also provide academic support in
                 collaboration with other communities.

    "A mentor is someone who allows you to see the hope inside
                    yourself." -Oprah Winfrey
HEAD MENTOR
Hello new member of Silene, my name is Nicola
Spingies and I am the Head Mentor for Silene in
2019. Welcome to our amazing PSO, where we value
friendships and individuality. We as the Silene
mentor group of 2019 promise to do our best to
make you feel welcomed and accepted into our PSO,
because at the end of the day, we are not just a PSO,
we are a family. All of the friendships you make we
can almost guarantee will be everlasting.

As mentors we try our best to be available for you
whenever you need help, guidance or just a chat. We
want to form not just a relationship, but a friendship
with our mentees (that's you by the way). We will
help you out with all your academic struggles, we will
be your shoulder to cry on and we will be who you
call for a celebratory drink.

As mentors we want to help you grow and develop
into a better version of yourself. We are going to
challenge you, and open up your mind to a whole new
world (que song from Aladdin). However, at no point
will we make you feel uncomfortable. We want
Silene to be your brave space, your home away from
home. As mentors we will do everything in our power
to make this happen.

We are so excited to meet you all and literally cannot
wait until welcoming. If you are nervous, don't be
scared, we have all been there (for some of us it was
literally last year). All we ask is that you be willing to
interact with us, and get to know us, I promise we will
not bite. We are counting down the days until we get
to meet you, and as you read this we are planning a
kick-ass programme for you. So be brave, and join us
on the ride of your lifetime, I promise once it starts, it
will not be a ride you will want to get off of.
So we will leave this message, not with a goodbye,
but rather a "see you later".
Mentors 2019

     Top row: Kelly Lourinho, Kyla Serfontien, Jana Labuschagne
   Middle row: Rebecca Sundren, Andrea Barnard, Marne du Toit
  Bottom row: Angela Walker, Sigcino Ntshangase, Michaela Heynes
Mentors 2019

      Top row: Chene van Niekerk, Mikayla Sulter
         Bottom row: Lisa Britz, Tamsyn Blake
Meet the
seniors committee

     Meet the new Silene Seniors Committee for 2018/2019. This
     wonderful group will assist the House Committee and play a
   crucial role during the welcoming period as well as the rest of the
  year! This year, the seniors committee members will all assist with
      the various portfolios of the house. We are so excited to be
         working alongside such an amazing group of womxn.

   "Leadership is about empathy. It is about having the ability to
 relate to and connect with people for the purpose of inspiring and
             empowering their lives." - Oprah Winfrey
Seniors committee

          seniors
           Top row: Melissa van den Berg, Marike
                Spamer, Candice van Vuuren
             Middle row: Suzanne Fourie, Liane
                    Bender, Elze Cilliers
               Bottom row: Cherise du Plooy
things to look    Throughout the year we do lots of fun things and have many
                 events including but not limited to Greek Party, Huisfondsdans,

forward to
                 Huisdans, Hockey, Netball, Toneelfees and much more. Here are
                               some pictures to make you excited.
First years
guardian
To all the new members of the Silene family, welcome.
My name is Ashleigh, and I am your first-year guardian
for the year 2019. This means that I am responsible for
your well-being during your time at Stellenbosch
University. If your mentor is not available for a chat,
then I am the next best thing. Whether it be about
making you laugh or smile, or distracting you from the
stress that is University, I will always be available to help
you out.

I am not lying when I say that these next couple of years
will be the craziest, funniest, most stressful and happiest
years you could ever experience. So take a seat and
buckle in, because you are about to take a ride to the
best memories of your life. Does that sound scary? Well
don't you worry, because if ever you get lost or need a
helping hand, your Silene family will always be there to
help you back on to the right path.

As first year guardian I can honestly say that we as the
Silene leadership team are working really hard to make
sure that you have an amazing experience with us in
your 2019 year. We are making sure that you will feel
comfortable to just be yourself, and if you have not
really discovered yourself yet? Well, that is not a
problem at all, because as a Silene member you will learn
a lot about yourself and your capabilities. Afterall, our
main goal is to provide members with the opportunity to
become the best version of themselves that they can be.

The important thing to remember is that life at
University is what you make of it, and Silene is the place
for you to not just fly, but to soar. So try as many new
things as you can, take as many new opportunities that
come your way and embark on every adventure that
crosses your path. This is the time for you to live your
own life, the way you want to.

I am so excited to meet you all in the new year, and I
cannot wait to see how Silene is able to help you with
your journey through Stellenbosch University.
WELCOMING
LEADER
Hello Silene! I am Sheli, your welcoming leader
for 2019. I am looking forward to meeting each
and every one of you, and to welcome you into
this new and exciting chapter of your life. I know
exactly how terrifying it feels to come to
University, just last year I was standing in your
shoes, not knowing what to expect, but we are
here to help you right from the start and give a
helping hand wherever you may need it.

In welcoming you will be introduced to the
University as a first-year student, as well as to
Silene PSO and during this period you will
experience all the weird and wonderful things
that come together with the University life.

In this time you will grow and learn so much
about yourself, and it will give you the first taste
of beautiful times to come.

Please follow this link so we can get to know you
a little better:
https://docs.google.com/forms/d/e/1FAIpQLSd
KccWVl7k1-wAU-
Ka4PYpsKjy9LF4QkzVeblBN8QbIM11Bmg/vie
wform?usp=sf_link

I hope you are just as excited as I am, see you
soon Silene!
welcoming 2019
what to expect
Welcoming runs from the 23rd of January 2019 to the 2nd of February 2019. It is the
period during which you as a first-year student gets introduced to the University as well
as your respective communities (for you it's Silene PSO and Victoria Cluster). The
Welcoming period is an opportunity for you to grow, learn and experience all the
wonderful things our university has to offer. It is the time during which you will make
some of your closest friend and learn so much about yourself and the people around you.
We at Stellenbosch University have the unique opportunity to interact with so many
different people from around the world. We also have the most amazing student life that
will ensure that these next few years are the best years of your life.
The welcoming period acts as an introduction to what Stellenbosch University and Silene
has to offer. During this time you will het to know Silene PSO, Stellenbosch University and
your fellow first year student. Every day is packed with fun activities and opportunities for
you to learn and grow. We have a wide verity of activities planned that cater for everyone.
Some of these activities include dancing, singing, sports, meeting other first years from
different PSO's and residences at Stellenbosch University, academic orientation and of
course VENSTERS! We also have a campus and town tour planned that will help you find
your way around Stellenbosch.

what about safety
Safety is one of our most important concerns. We have more than 10 members of our
leadership that are trained and certified in First Aid. We will have safety information
sessions as well as demonstrations to help you keep safe during Welcoming and for the rest
of your years at Stellenbosch University. We also have shuttles running at 19:00 and 21:00
at night to help you get home safely during the Welcoming period; and there is a shuttle
service that runs throughout the year to selected areas as well.

What to bring
Comfortable walking shoes, comfortable clothes, water, a snack or 3, a pen and paper, your
clothing order form, a white t-shirt, a black t-shirt, denim shorts, black pants (leggings or
comfortable jeans) and something floral like a dress, jumpsuit or a shirt.

BUT, don't stress too much oubout what you are going to wear because we have some
merchandise for you!
Merchandise
We have some amazing merchandise for you to wear during welcoming and throughout
the year. We will have a welcoming range as well as a summer and winter range. Our
house colours are mint green, white and grey and we try to incorporate them into our
merchandise as much as possible. We also try our best to make it as wearable as possible
and hope you like it. The packet includes four shirts and a mint green scrunshie.

During welcoming we also have a food packet available for you to buy which includes 10
meals for the 10 day welcoming period. This will include lunches and dinners as
indicated on our welcoming program.

Please find our merchandise and food order form attached to this document and bring it
along on the first day of welcoming. You can decide whether you would like to buy only
the food, only the merchandise or both.

Merchandise only: R 400
Food only: R 400
Both Merchandise and food: R 800

PLEASE NOTE: You do not have to buy the package but if you do you don't have to stress
about paying for it immediately. The package will get charged to your student account
which is payable throughout the year. We will not be accepting cash during welcoming
for the food or the merchandise.

Here is a sneak peak into our welcoming merchandise.
WHAT IS VENSTERS AND CONNECT?
This is an annual festival at Stellenbosch University where all the PSO's and residences partner up and create
an epic show to raise awareness and funds for a social impact project and the entire Cape Town comes to
experience it. Every year it is the biggest event in the whole of Stellenbosch and every single Maties student
has participated in Vensters during their first year. This year we are partnered with Hippokrates Residence.
They are from Tygerberg campus and majority of their students study medicine (to all the Grey's Anatomy
fans out there). During Vensters you, as our first years, act and dance and have one of the best nights of your
career as a student at the University of Stellenbosch for a good cause! We will be practicing for this show
throughout the welcoming period and the last day will be the night of Vensters. Remember to invite your
whole family and all of your friend to come and watch you dance and act your way into becoming a true
Matie.

Our social impact project is the eco brick project where we build "bricks" out of not recyclable materials.
These "bricks" then gets used to build schools and houses in underprivileged areas. You can find some more
information about that on the next page,

FROM HIPPOKRATES
Hi Silene newcomer!

My name is Kristin Arends and I am the Primaria of Hippokrates. We have the privilege of being Connect
Partners with Silene next year! I can guarantee you that you will have such a fantastic time practicing for the
production. We have top class Connect leaders, choreographers, script writers and props designers between
the two different communities. You can be assured that we have enough resources to be a highly successful
partnership. Hippokrates is a residence on the Tygerberg campus with Amity, Respect and Truth as our house
values. We describe ourselves as a residence full of fun, vibrant and hardworking individuals and thus you can
rest assured that you will have a GREAT time during practises.

And what do you get out of this? A lifetime of friends emerging from this Silakrates partnership. We can't
wait to get the ball rolling!
SUSTAINABILITY
We at Silene have a very big passion for our
environment and truly want to change the word.
That is why we have decided to make our social
impact project for this year the ECO BRICK
PROJECT. This project will be sustained
throughout the year and will be starting off with

  CONNECT 2019
a bang during the Welcoming period of 2019.

We would like to urge you to try and be as
sustainable as possible with everything you do
but we know it is difficult because most of our
daily lives consists of using plastic and non
recyclable things. Luckily we found a great
solution for that problem by collaboration with
the eco bricks project. Here is some more
information on it.
VICTORIA CLUSTER
What is a "cluster"?

Students should not feel that they are
only here to get a degree. The cluster
                                           WHO is Victoria Cluster
initiative works to ensure that
students are multifaceted and that a
                                           Victoria Cluster is not a mere concept or
platform is created where students can
                                           abstract idea. It is a community of
live and learn. In essence, it connects
                                           brilliant, bold and beautiful people. This
residences and PSO's to form a greater
                                           cluster boasts some of the best values
community where resources and
                                           such as respect, critical thinking,
experiences can be shared. The large
                                           acceptance, individuality and unity, as
University community can make
                                           well as a rich culture and history. Being a
students feel like "just a number" and
                                           Victorian means that you will get to learn
sticking with your faculty, residence
                                           and live out these values and bring out
or friendship circle could restrict your
                                           the best in others allowing them to live
horizon… But a CLUSTER is just the
                                           out these values too. Victoria Cluster is
right size! With clusters we are joining
                                           arguably the tiniest cluster on campus
small families, building a sense of
                                           creating the best opportunity for
community and offering everyone a
                                           multiple intimate and authentic bonds to
chance to broaden their horizon.
                                           be formed!

The communities that make up our cluster are HARMONIE, MONICA,
MEERHOFF, OUDE MOLEN, SILENE AND WILGENHOF
NOTE FROM THE
cluster CONVENER
Minaaz Allie

"Hello there newcomer! –Cues socially awkward wave- Congratulations on getting
through your Matric exams and into university! You've worked hard and, yes, you can
expect that it will have to be a theme in your life in order to succeed but you already
have a team of people ready to back you and help you to balance your life. Getting into
the swing of managing classes, studying, socializing and preparing for your future
career can be overwhelming but we've gotten some practice and are ready to help you
through it. This is why being a part of a broader community can really be something
worth looking forward to! Being a Victorian will give you an opportunity to come as you
are, be exposed to different kinds of people, ideas, cultures, backgrounds and general
ways of existing. I am excited to be one of your Co-Conveners for 2018/19, thus, being
a part of the team of people who gets to be a part of your university experience!"
NO Accommodation
We do not provide accommodation for our students and you are therefore
responsible to find your won accommodation. Here are some links and
names of websites and estate agents if you are still in need of
accommodation in Stellenbosch.
Eikenhof http://www.eikenhofkoshuis.co.za/
Nooitgedacht https://nooitgedachta.co.za/
Archimedes http://www.stellies-student-stay.co.za/archimedes.html
Link to SU website -
https://www.sun.ac.za/english/maties/Pages/Accommodation-
PrivateAccommodation.aspx
Stellies student stay website - http://www.stellies-student-
stay.co.za/accommodation.html
Some estate agents if you are interested in an apartment:
Neelsie Eiendomme, Nooitgedacht Real Estate (Pty) Ltd, Anna Basson
Properties, Lew Geffen Sotheby's International Realty, Stellenbosch,
Pam Golding Properties, Stellenbosch, Leapfrog, Stellenbosch, Keller
Williams, Impact, RE/MAX, Oaktree Stellenbosch, Engel & Völkers, Engel &
Volkers Stellenbosch, Seeff, Stellenbosch
contact
information
Primaria
Julia Lamprecht
079 434 4208
sileneprim@sun.ac.za
18978193@sun.ac.za

Welcoming Leader
Sheli Arnon
071 325 5331
21626340@sun.ac.za

Head Mentor
Nicola Spingies
0780970922
20717989@sun.ac.za

PSO Coordinator
Lisinda de Jager
021 808 4854
lisinda@sun.ac.za
December 2018

Dear Student

CHARGING FIRST YEAR WELCOMING PACKAGES TO STUDENT ACCOUNTS.
Welcome to the PSO community of Stellenbosch University! You have been assigned to a PSO
(private student organisation) due to the fact that you have elected not to stay in a residence in 2019.
During the annual welcoming period in the beginning of the year, residences and PSOs take
responsibility for introducing first years to Stellenbosch University in a welcoming manner.

Because PSOs do not have a dining hall (although some PSO's will arrange meals for their students in
dining halls during the welcoming period) where students can enjoy meals, PSO first years are provided
with "welcoming packages". These packages usually consist of a number of meals, clothing, water bottles,
caps and other items unique to the particular PSO. During PSO registration on the first day of Welcoming
(Wednesday, 23 January 2019), you will have the option of purchasing one of these welcoming packages
at a set price (which may vary from PSO to PSO). Each PSO will also offer different options (both clothing
and meals, only meals, only clothing, etc.) that students can then select. Please see the bottom of this email
for more information.

Stellenbosch University utilizes a cashless system to allow students to purchase these packages hassle free.
You, or your parents or guardian, will have to sign an acknowledgement of debt on the day so that the
clothing, food, etc. for the welcoming period can be made available to you. After registration the cost will
be charged to your student account to be paid with all other student-related expenses. Please note that once
the form is signed you will be liable for the costs of the package selected, regardless of you having all
the meals or not, or not wanting the clothing after the first few days.

Acquiring the "welcoming packages" is not compulsory, but we do want to encourage you to take the
opportunity to do so as it will make your welcoming period a much more enjoyable experience. Please find
attached the form for your completion. You are welcome to print the form and bring it along.

If you have any questions, feel free to contact me at 021-808 4854 / 2791 or pso@sun.ac.za

Kind regards,
PSO Office Centre for Student Communities | Sentrum vir Studentegemeenskappe

                        Tel: 021 808 2791 Tel: 021 808 4854 E - pos | E- mail:
                        PSO@sun.ac.za Kantoor | Office: 11 Bosman Street, Stellenbosch
PERMISSION: CHARGING COST OF WELCOMING PACKAGE TO 2019
                               STUDENT ACCOUNT
                                Please complete the following:
DETAILS OF STUDENT:
NAME AND SURNAME:
……………………………………………………………………………………………………
STUDENT NUMBER: ………………………………………………………………………………………
PSO: Silene PSO
CHOICE OF WELCOMING PACKAGE (MARK WITH AN X):
          FULL PACKAGE                     ONLY MEALS          ONLY CLOTHING
   (Clothing and Meal Package)             (10 MEALS)          PACKAGE COST:
           COST: R800.00                  COST: R400.00           R400.00

Please note that the cost of welcoming packages, including the package containing only meals and
certain items, differs from PSO to PSO.
By signing this form, you commit in writing to the following:
    •   I hereby grant permission that the cost of the welcoming package may be charged to my student
        account;
    •   I understand that acquiring the welcoming package is not compulsory;
    •   I understand that if I sign the form, I must pay the costs and I will not be able to be reimbursed1.

SIGNATURE OF STUDENT:
…………………………………………………………………………………………

SIGNATURE OF GUARDIAN:
………………….………………………………………………………………………

DATE:

…………………………………………………………………………………………

1
 Please take note that we usually do not reimburse students simply because they change their minds. However, if
the goods are faulty or defective, have been described incorrectly, differ from the sample shown to you or do not
function according to their purpose, you can choose between reimbursement, exchange, or repair of the goods.
Desember 2018

Beste Student,

HEFFING VAN VERWELKOMINGSPAKKIE-KOSTES OP STUDENTEREKENING.
Welkom by die PSO-gemeenskap van die Stellenbosch Universiteit! Aangesien jy nie in 'n koshuis
woonagtig is nie, is jy in 'n PSO (Privaat Studente Organisasie) ingedeel. Tydens die jaarlikse
Verwelkomingsperiode neem koshuise en PSO's verantwoordelikheid om die eerstejaars op 'n
verwelkomende wyse aan Stellenbosch Universiteit bloot te stel.
Aangesien die PSO's nie oor 'n eetsaal beskik waar studente maaltye kan geniet nie, (alhoewel daar
reëlings getref word deur sommige PSO's om etes in die oop eetsale te geniet), word daar vir die
eerstejaars "verwelkomingspakkies" saamgestel. Dit bestaan gewoonlik uit 'n sekere aantal maaltye,
klerasie, waterbottels, pette, en soortgelyke items wat eie is aan die betrokke PSO. Tydens registrasie by
die PSO op die eerste dag van Verwelkoming (Woensdag, 23 Januarie 2019) het u die opsie om hierdie
verwelkomingspakkies aan te skaf teen 'n vasgestelde bedrag (wat kan wissel van PSO tot PSO). Elke PSO
bied ook verskillende opsies aan student (etes en klerasie / slegs etes / slegs klerasie).
Stellenbosch Universiteit maak gebruik van 'n kontantvrye sisteem wat studente in staat stel om die
pakkies makliker te verkry. U, of u ouers of voog, gaan dus op die dag 'n erkenning van skuld moet teken
sodat die klerasie, voedsel, ens vir die verwelkomingsperiode aan u beskikbaar gestel kan word. Na
registrasie sal die koste dan teen die betrokke studenterekening gehef word vir betaling saam met alle
ander studentverwante uitgawes. Neem asseblief kennis dat sodra u die vorm onderteken het, u
aanspreeklik sal wees vir die koste van die verkose pakkie, ongeag of u al u etes geneem het en ongeag of
u die klerasie nie meer wil hê of dra na die eerste paar dae nie.

Die verkryging van die "verwelkomingspakkies" is nie verpligtend nie, maar ons wil u tog aanmoedig om
dit wel op te neem. Vind asseblief aangeheg die vorm vir u voltooiing. U is welkom om dit saam te bring
volgende jaar.

Indien u enige vrae het, kontak ons gerus by 021-808 4854/2791 / pso@sun.ac.za

Vriendelike groete,

PSO Kantoor                    Centre for Student Communities | Sentrum vir Studentegemeenskappe

                          Tel: 021 808 2791 Tel: 021 808 4854 E - pos | E- mail:
                          PSO@sun.ac.za Kantoor | Office: Bosmanst raat 11, Stellenbosch
TOESTEMMING: HEFFING VAN VERWELKOMINGPAKKIE OP
                          STUDENTEREKENING 2019
                          Voltooi asseblief die volgende:
BESONDERHEDE VAN STUDENT:
NAAM EN VAN: ……………………………………………………………………………………..
STUDENTENOMMER: …………………………………………………………………
PSO: Silene PSO
KEUSE VAN VERWELKOMINGPAKKIE (MERK MET 'N X):
            Volle pakkie            SLEGS KOSPAKKIE (10                                SLEGS KLEREPAKKIE
   (Klere- en kospakkie) KOSTE:         ETES) KOSTE:                                         KOSTE:
              R800.00                     R400.00                                           R400.00

Let asseblief daarop dat die kostes van die verwelkomingpakkie, asook die pakkies wat slegs etes en
enkele items bevat, wissel van PSO tot PSO.
Deur die ondertekening van die vorm, verbind u uself skriftelik tot die volgende:
    • Hiermee verleen ek toestemming dat die koste van die verwelkomingpakkie teen my
        studenterekening gehef mag word;
    • Ek verstaan dat ek nie verplig is om die verwelkomingpakkie aan te skaf nie;
    • Ek besef dat as ek die vorm teken, ek die kostes moet betaal en dat ek nie gelde terug sal kan
        ontvang nie1.

HANDTEKENING VAN STUDENT:
…………………………………………………………………………………………….
HANDTEKENING VAN VOOG:
………………………..……………………………………………………………………
DATUM:
……………………………………………………………………………………………..

1
 Neem asseblief kennis dat ons gewoonlik geen terugbetalings doen net omdat u van plan verander het nie. Indien
die goedere foutief of gebrekkig is, verkeerdelik beskryf is, verskil van die monster wat aan u getoon was of nie
funksioneer volgens die doel daarvan nie, kan u kies tussen 'n terugbetaling, omruil, of herstel van die goedere.
Explain the detail (HOW) of the
Date and        Activity: WHAT                          Place and contact person        activity. (Measured to your WHYs).
time                                                                                    Can any part of this activity possibly
                                                                                           be interpreted as unfriendly,
                                                                                            inhuman, or unwelcoming?
Wednesday       23 January
10:00-11:00     Registration.                           Engineering building.
11:00-12:00     Parents welcoming.                      Engineering building.
12:00-12:30     Say goodbye to parents and go meet up   Engineering grass.
                with mentors.
12:30-13:30     Mentor session.                         Engineering grass.              Get to know your mentor.
13:30-14:00     Snacks and refreshments.                Engineering Grass.
14:00-15:30     House activity.                         Engineering Grass.              Get to know Silene.
                                                                                        Who are we and what do we stand
                                                                                        for?

                                                                                        Learn the house song and get your
                                                                                        Silene house.

                                                                                        Meet our PSO coordinator, Lisinda.

15:30-17:00     Interaction: Pieke.                     Engineering grass.              Meet some new people from a
                                                                                        different community.
                                                                                        See that you are not alone on this
                                                                                        new and slightly scary journey.
17:15-19:00     Campus tour.                            Start at Silene HK house and    Get familiar with campus and where
                                                        end at Harmonie.                you would need to go.
19:00           Dinner (everyone).                      Harmonie.
                End of programme.
Thursday        24 January
08:00-08:45     Welcome Silene.                         Engineering Grass.              Learn the welcoming song.
08:45-09:00     Walk to Neelsie.
09:00-10:30     Neelsie tour.                           Neelsie.                        Explore and get to know the Neelsie.
10:30-10:45     Walk back to HK house.
10:45-12:30     House activities.                       HK house & Engineering grass.   Recycled Runway.
                Seniors activity.
                                                                                        Build bonds with the other members
                                                                                        of your house and Silene itself.
12:30 – 15:00   Information session: Students with      See Welcoming Booklet
                Special Learning Needs (Disabilities)   (January)
                (STB campus)
                Walk-in session during the period.
12:30-13:30     Free time.                              Engineering Grass.
14:00 – 17:00   Introduction of parents to faculties.   Venues, rooms and times of
                (STB campus)                            sessions per faculty are
                Students excluded, except where         indicated in the welcoming
                indicated otherwise                     booklet and complete January
                                                        2019 programme
13:30-14:00     House activity.                         Engineering grass.              Human bingo.

                                                                                                                             1
Get to know your fellow Sileners
                                                                                        better.
14:00-14:45     Redfrog session.                         Engineering grass.
14:45-16:00     Mentor session.                          Engineering grass.             Party safety.
15:30 – 16:30   Compulsory session for AgriScience       JS Marais Building
                students:
                      with average percentage           See Welcoming Booklet
                         between 50% and 59% (final      (January)
                         Grade 12 results) and/or
                      with average percentage
                         between 50% and 59% for
                         Mathematics and/or
                      who have been admitted
                         conditionally to the Extended
                         Degree Programme
16:00-17:30     Interaction: Oude Molen.                 Engineering grass.             SOM Olympics.

                                                                                        Meet people from a different
                                                                                        community and build a bond with
                                                                                        our brother PSO.
17:30-18:00     Moving to Danie Craven Stadium in        No formats e.g no rows, etc.   Students can sit with parents
                maroon Maties T-shirt
17:30 – 18:00   Informal programme at Danie Craven
18:00 – 19:00   Official welcoming by the Rector
19:00           End of programme.

Friday          25 January
08:00 – 12:00   Academic Programme                       Venues, rooms and times of
                (Faculty meetings, Library visits)       sessions per faculty are
                                                         indicated in the complete
                                                         January 2019 programme
09:30-12:00     Compulsory session for Arts and Social   Arts and Social Sciences
                Sciences students with matric            Building
                averages of between 60% and 64,9%
                meet lecturers about the extended        See Welcoming Booklet
                degree programme (EDP)                   (January)

08:00-08:15     Welcome Silene.                          Engineering grass.             Sing welcoming song and house
                                                                                        song.
08:15-08:30     Walk to Wilgenhof.
08:30-10:30     Res Ed.                                  Wilgenhof.                     Be aware of what's fair.

10:30-11:00     Walk to Harmonie/Monica.                                                Walk in mentor groups.
11:00-12:30     Interaction: Harmonie & Monica.          Harmonie/Monica.               Sustainability social.

                                                                                        Build relationships with the members
                                                                                        of our cluster.

12:30-13:30     Lunch.                                   Harmonie.
14:00 – 16:00   Registration of B Occupational Therapy   Administration, Block A.
                and B Speech, Language, and Hearing
                Therapy Students on the STB campus       See Welcoming Booklet
                (those who could not register            (January)
                themselves)
                                                                                                                           2
13:30-14:30     Mentor session.                           Botanical gardens.               Socio-economic wellness.
14:45-16:45     Res Ed.                                   Harmonie.                        Social media for good.
16:45-17:30     Snacks and refreshments.                  Metanoia grass.
17:30-17:40     Walk to Coetzenburg.
17:40-18:20     Societies fair.
18:20-19:00     Maties sport.
                End of programme.
Saturday        26 January
08:00 – 08:15   Welcome Silene.                           Engineering grass.               Sing welcoming song and house song
08:15-08:30     Maties Underwater Club.                   Engineering grass.
08:30 – 09:00   Walk the TOP UP ROUTE
09:00 – 13:00   CLUSTER DAY                               As indicated by clusters / see
                with Lunch.                               welcoming booklet
13:00-13:15     Walk to engineering grass.
13:15–14:00     House activity.
14:00-15:00     Interaction: Hippokrates.                 Engineering grass.               Get to know our connect partners.

                                                                                           Learn more about what is Vensters.
                                                                                           Why are we doing this?
15:00-17:00     Vensters practice.                        Engineering grass.
17:00-18:00     Mentor session.                           Engineering grass                Feedback on cluster day.
18:00-20:00     Town tour: "Stellenbosch Survival 101".   Start at HK house and end at     Explore and get to know
                                                          Spur.                            Stellenbosch.
                                                                                           A guide and tips on how to survive.
                End of programme.
Sunday          27 January
08:00-09:30     Interaction: Helshoogte.                  Breakfast in dining hall.        Get to know some more people from
                                                                                           a different community.
09:30-10:00     Welcome Silene.                           While walking to HK house.       Sing welcoming song and house
                                                                                           song.
10:00-11:00     Mentor session.                           HK house.                        Academic wellness.
11:00-11:45     Interaction: Aristea.                     Venue TBC.                       Maties dance society.

11:45-12:30     Lunch with Aristea.
12:30-12:45     Walk to Heemstede.
12:45-13:30     Vensters practice.                        Heemstede.                       Only silene.
13:30-14:45     Vensters practice.                        Heemstede.                       Silene and Hippokrates.
14:45-15:00     Walk to Huis Marais.
15:00-16:00     Interaction: Huis Marais.                 Huis Marais grass.               Mine field.

16:00-16:30     Free time.
16:30-16:45     Meet at HK house and walk to Breaking
                Barriers.
16:45-18:45     Breaking Barriers.                        Venue TBC
18:45           Meet at HK house.
19:00-          Pieke activity.
Monday          28 January
07:30           Meet at HK house and walk newcomers
                to academic programme.
08:00 – 12:30   Academic Programme                        Venues, rooms and times of       No Res/PSO activities during this
                                                          sessions per faculty are         time.
                                                                                                                                 3
(Registration, RGA-registration, Faculty   indicated in the complete
                meetings, Library visits)                  January 2017 programme
12:30 – 13:30   Lunch (food packages) with Minerva.        Meet on Rooiplein.           Time to relax between academic
                                                                                        sessions and mingle with another
                                                                                        community.
13:30 – 17:00   Academic Programme                         Venues, rooms and times of   No Res/PSO activities during this
                (Registration, RGA-registration, Faculty   sessions per faculty are     time.
                meetings, Library visits)                  indicated in the complete
                                                           January 2017 programme
17:15-19:00     Dinner with Wilgenhof.                     Dinner at Wilgenhof.         Build relationship with community in
                                                                                        our cluster and unwind after the
                                                                                        academic programme.
                End of programme.
Tuesday         29 January
07:30           Meet at HK house and walk newcomers
                to Academic Programme.
08:00 – 12:30   Academic Programme                         Venues, rooms and times of   No Res/PSO activities during this
                (Registration, RGA-registration, Faculty   sessions per faculty are     time.
                meetings, Library visits)                  indicated in the complete
                                                           January 2019 programme
12:30 – 13:30   Lunch (food packages).                     Eng grass/ Neelsie grass     SAVE is an initiative started and
                SAVE.                                                                   driven by the four female PSO's
                                                                                        (Silene, Aristea, Venustia and Equité)
                                                                                        to bring awareness to issues that all
                                                                                        students face on campus.
13:30 – 17:00   Academic Programme                         Venues, rooms and times of   No Res/PSO activities during this
                (RGA-registration, Faculty meetings,       sessions per faculty are     time.
                Library visits)                            indicated in the complete
                                                           January 2019 programme
17:00 –18:00    Mentor session.                            Neelsie grass.               Feedback on academic programme.
                                                                                        Balloon icebreaker.
18:00-18:15     Walk to Simonsberg.
18:15-19:15     Dinner with Simonsberg.                    Simonsberg.                  Make own wraps for dinner
                                                                                        together.
                                                                                        Chance to meet new people and
                                                                                        wind down after academic
                                                                                        programme.
                End of programme.
Wednesday       30 January
07:30 – 08:00   HIIT fit with Monica.                                                   Focus on physical wellness and
                                                                                        building relationships with a
                                                                                        community in our cluster.
08:00 – 12:30   Academic Program                           Venues, rooms and times of   Mentors
                (RGA-Registration, Faculty meetings,       sessions per faculty are
                Library visits)                            indicated in the complete
                                                           January 2019 programme
08:15-09:00     Time to shower and change for              Office (for those who need   Sing welcoming song and house
                newcomers who did HIIT fit.                place to shower).            song.
                Welcome Silene.                            Engineering grass.
09:00-10:00     Mentor session.                            Engineering grass            Physical wellness.
10:00-12:00     Interaction: Metanoia.                     Engineering grass.           Meet and get to know a community
                                                                                        that is different to ours.
12:00-13:00     Lunch (food packages).                     HK House.
13:00-15:00     Vensters practice.                         Engineering grass.           Only Silene.
                                                                                                                             4
15:00-16:00     Free time.
16:00-18:00     Res Ed                                  Monica.              Say something.

18:00-19:00     Mentor session.                                              Res ed debrief.
                End of programme.
Thursday        31 January
08:00 – 08:30   Welcome Silene.                                              Sing welcoming song and house
                                                                             song.
08:30 – 09:00   Walk.
09:00 – 12:00   Community interaction morning (first-   A.F Louw.            Experience the different people we
                years, second-years, HC, mentors and                         have in the Stellenbosch community.
                staff) with Vesta.
12:15 – 13:15   Bus to Tygerberg.
                Lunch (food packages).
13:15-14:15     Interaction: Osler.                                          30 seconds.

                                                                             Meet people from Tygerberg.
14:15-17:15     Vensters practice.

17:30-18:30     Bus back to Stellenbosch.
18:45-19:30     Dinner and mentor session.              Harmonie.            Sustainability session.
                End of programme.
Friday          1 February
08:00-08:30     Welcome Silene.                                              Sing welcoming song and house
                                                                             song.
08:30 – 10:45   Vensters practice.                      Engineering grass.
10:45-11:00     Walk to Olympus interaction.
11:00-12:30     Interaction: Olympus.                                        Self-defense class.

12:30-12:45     Walk to Heemstede.

12:45-14:00     Vensters practice.                      Heemstede.

14:00-15:00     Lunch (food packages) and mentor        Heemstede.           Hype up for Vensters.
                session.
15:00-16:00     Vensters practice.                      Heemstede.

16:00-17:30     Shower and get ready for Vensters.

17:30-18:30     Dinner (food packages).                 At Vensters venue.
                Makeup and costumes for Vensters.
18:30           Vensters.
Saturday        2 February
11:00-14:00     Welcome Silene brunch.                  Katjiepiering.       Spend the morning with Silene and
                (Newcomers, seniors that are here,                           get to know the rest of the house, a
                leadership)                                                  chance to relax before classes start
                                                                             on Monday.
                Complete Welcoming survey
                Cleaning up
Sunday          3 February

                REST
                Preparation for first day of classes

                                                                                                                    5
Monday   4 February

         General commencement of classes for
         all students (newcomer first-year
         students and seniors)
         All mentors wear a specific distinctive
         mark (e.g. Cluster sticker on the cheek)
         as a sign that any first-year student
         can ask them where a class or building
         is.

                                                    6