SINGAPORE COMPANY INCORPORATION GUIDE 2019 - Rikvin
Page content transcription
If your browser does not render page correctly, please read the page content below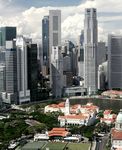 SINGAPORE COMPANY
                                                   INCORPORATION GUIDE
                                                   2019

Connect with us for the latest business updates:           Facebook   Twitter   Google+   LinkedIn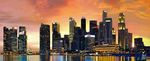 INSIDE THIS GUIDE

   SECTION 1: DOING BUSINESS IN SINGAPORE

   Singapore: The Ideal Destination for Your Business                          03

   Why Singapore is ASEAN's Best Business Hub                                  05

   Factors Favouring Business and Investment Climate                           06

   SECTION 1: THE BASICS OF COMPANY INCORPORATION

   Choosing a Business Name                                                    09

   Choosing a Business Structure                                               10

   Types of Business Structure                                                 11

   Types of Entities Comparison Chart                                          12

   Business Entities and Tax Rates                                             13

   SECTION 2: INCORPORATION FOR FOREIGN INDIVIDUALS

   Popular Options for Foreign Individuals                                     14

   Setup Options for Foreign Individuals                                       15

   SECTION 3: INCORPORATION FOR FOREIGN ENTITIES

   Popular Options for Foreign Companies                                       16

   Setup Options for Foreign Companies                                         17

   Comparison Table - Foreign Companies                                        19

   Corporate Structures and Tax Rates for Foreign Companies                    20

   In the Spotlight: Singapore Employment Pass                                 21

   SECTION 4: STAYING COMPLIANT IN SINGAPORE

   Business Compliance Matters                                                 22

   Compliance Requirements: ACRA                                               23

   Compliance Requirements: IRAS                                               25

   SECTION 5: COUNTRY REPORT

   Singapore Facts & Figures                                                   26

Copyright © 2019 In.Corp Global Pte Ltd. All rights reserved.   Last updated Jan 2019 | 2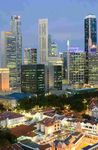 DOING BUSINESS IN SINGAPORE

SINGAPORE: THE IDEAL DESTINATION FOR YOUR BUSINESS

                                                                Singapore has time and again been ranked as the
       Singapore is the easiest place                           world's easiest place to do business by the World
        to do business in the world.                            Bank, placing #1 in the Doing Business 2016 report
                                                                and #2 in the 2018 report among 190 countries.
                                                                The city-state held on to its top rank as the most
                                                                competitive economy in Asia in the World Economic
     Why Singapore?                                             Forum's Global Competitiveness Report 2018.

          No Restrictions on Repatriation of                    It has also been consistently top-ranked in Asia
          Earnings & Capital
                                                                based on the Quality of Living survey by Mercer.
          Tax Exemption on Specified Foreign Income
                                                                Singapore is ideally the best place in this part of
          Wide Choice of World Class Banks                      the world to live work and play. So what makes
          Attractive Corporate Tax Regime                       this relatively young island country devoid of any
          Attractive Personal Tax Framework                     natural resources the best place for business and
          20 FTA with 31 Trading Partners                       investments?
          DTAA Network with 82 Countries

          Pro-Business Policies
                                                                Country Profile
          Knowledge-based Economy
                                                                The 721.5km2 city-state has a population of 5.66
          Ability to Attract Top Global Talent
                                                                million People. For the year 2017, the nominal GDP
          Superb Air Connectivity
                                                                was S$447.3 billion and the Gross National Income
          Strong Legal System & High Level                      amounted to S$431.38 billion. The Per Capita
          of Personal Safety
                                                                National Income for the year was S$76,863. The
                                                                unemployment rate has remained below 2.5% in the
                                                                recent years.

Copyright © 2019 In.Corp Global Pte Ltd. All rights reserved.                               Last updated Jan 2019 | 3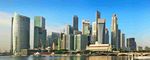 DOING BUSINESS IN SINGAPORE

SINGAPORE: THE IDEAL DESTINATION FOR YOUR BUSINESS

The country is ranked as one of the most open                    highest trade-to-GDP ratio. Except for a very few
economy in the world. It is a heavily trade dependent            strategic goods which are subjected to duties, it is
economy. With the exception of a handful of strategic            virtually a free port. China, Hong Kong, Malaysia,
sectors such as financial services, professional                 Indonesia and the USA are the top trading partners.
services and media sector all other industries are               Singapore's   principal   exports   are   petroleum
open to foreign investments. Singapore allows                    products, food & beverages, chemicals, textile &
100% foreign ownership.                                          garments, electronic components and transport
                                                                 equipment. Singapore's main imports are aircraft,
Singapore adopts an aggressive foreign investment                crude oil and petroleum products, electronic
strategy and attracts inbound investments through                components, motor vehicles, chemicals, food &
the Economic Development Board (EDB), its                        beverages and textile yarns & fabrics.
investment promotion agency. The total inbound
FDI Stock in Singapore as of end 2017 amounted
to S$1,584.8 billion. The US, Japan, British Virgin
Islands, Cayman Islands and the Netherlands are
the top five FDI Source countries. A predominant
portion of the FDI remains with the Financial and
Insurance Service Industry followed by Wholesale
and Retail Trade and the manufacturing industry.

Services sector account for nearly 70% of the
national GDP while manufacturing accounts for
the remaining 30%. Singapore promotes high value
manufacturing activities such as petrochemicals,
semi-conductor,         consumer         electronics       and
transport equipments and machineries. Recently
efforts are underway to nurture manufacturing
activities in sectors with high growth potential
such as life sciences, aeronautics and precision
engineering.      Services      sector     is    the    major
employer of the country's 3.67 million workforce.
Wholesale & retail trade, financial and insurance
services, transportation and storage and business
services are the key industries within the sector.
Singapore relies heavily on external trade and
pursues a free trade policy. It enjoys the world's

Copyright © 2019 In.Corp Global Pte Ltd. All rights reserved.                                 Last updated Jan 2019 | 4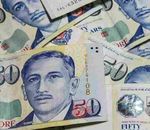 DOING BUSINESS IN SINGAPORE

WHY SINGAPORE IS ASEAN'S BEST BUSINESS HUB

     1        Connected Marketplace                              2       Financial & IP
                                                                         Development Hub

  • Strong international network of                             • Robust financial ecosystem
    Agreements                                                  • Access to low-cost finance
         » 68 DTAs (Double Tax Agreements)                      • Various incentives to develop Singapore
          »
         » 40 IGAs (Investment Guarantee                          as an IP hub
          »
           Agreements)                                          • Largest corporate banking centre in Asia
         » 22 implemented FTAs (Free Trade                        with over 160 banks
          »
           Agreements) with 31 trading                          • Deep and liquid capital markets
           partners
                                                                • First in Global Innovation
  • World-class transport
    and logistics                                               • 3th Best in IP
    infrastructure                                                Protection

     3        Efficient Business
              Environment
                                                                 4       Key Tax Benefits

  • World's easiest place to do business                          • Corporate income tax rate: 0-17%
  • City with Best Investment Potential                           • Personal income tax rate: 0-22%
  • 2nd most competitive city in the world                        • Dividends are tax-free
  • Leading arbitration centre                                    • No tax on capital gains
  • Educated and proficient workforce                             • Tax credit pooling
  • 1st in Labor Productivity and Attitude                        • Unilateral tax credit
  • Open immigration policy                                       • Reduced Withholding Tax on
  • Least Corrupt Country                                           foreign-sourced income
    in Asia and 7th in
    the world

Copyright © 2019 In.Corp Global Pte Ltd. All rights reserved.                                Last updated Jan 2019 | 5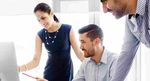 DOING BUSINESS IN SINGAPORE

FACTORS FAVOURING BUSINESS AND INVESTMENT CLIMATE

Political Stability                                             Strategic Location & Connectivity

The country has surprisingly sustained its political            Singapore is located along the corridors of east
stability despite being surrounded by neighbors with            and west. Singapore remains connected not only
tumultuous political environment. The ruling People             to the regional growth markets but has also forged
Association Party (PAP) has remained in power since             strong ties with economies beyond Asia. Singapore
the very beginning of Singapore as an independent               is essentially a bridge to the opportunities that are
nation. The political stability has paved way for a             on both sides of the globe. Singapore's container
legislative landscape that prioritizes transparency,            port is one of the busiest ports in the world in
meritocracy and an inclusive development.                       terms of tonnage. The Changi Airfreight Centre
                                                                is a 24-hour, one-stop hub for the storing, moving
The political stability provides predictability and             and repackaging of goods without the need for
a sense of security for investors and businesses                documentation and custom duties. This has
entering Singapore. The government is responsive                drawn 20 of the world's top 25 third-party logistics
to the evolving business and economic environment               providers.
and constantly reviews regulatory frameworks and
policies. It also maintains a politically neutral stand         Besides      the   physical   connectivity   in   terms
fostering a cordial relation with its regional and              of extensive air network and sea routes, the
international counterparts. Policy continuity is key            cosmopolitan culture amidst a rich Asian heritage
to attract businesses. Investors feel assured by the            makes it easy for investors and businesses to use
political stability and the resultant policy continuity         Singapore as a springboard to the regional markets
and resilience of Singapore dollar.                             and beyond. The country, besides the pro-business
                                                                policies has concluded an extensive network of
                                                                agreements with its regional and international
                                                                counterparts – With 22 implemented Free Trade
                                                                Agreements (FTAs), 68 Avoidance of Double
                                                                Taxation Agreements (DTAs) and 40 Investment
                                                                Guarantee Agreements (IGA) Singapore is an ideal
                                                                choice for trade and investment holding companies.
                                                                Singapore has a strong legacy as an entre port for
                                                                traders, but now it is essentially so for any business
                                                                targeting the burgeoning Asian markets.

Copyright © 2019 In.Corp Global Pte Ltd. All rights reserved.                                   Last updated Jan 2019 | 6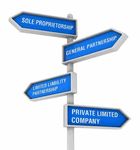 DOING BUSINESS IN SINGAPORE

FACTORS FAVOURING BUSINESS AND INVESTMENT CLIMATE

Attractive Tax System                                           Trusted Legal System

Singapore follows a territorial taxation policy,                Singapore legal system scores well in terms of
whereby profits made in foreign jurisdictions are               transparency, fairness, efficiency and integrity.
not subjected to tax unless they are received in                Singapore upholds the rule of law and therefore
Singapore. Its Single tier taxation policy exempts              the sanctity of the judicial system remains
the profits distributed as dividends from further               uncompromised and well respected around the
taxation; hence shareholders enjoy tax-free earnings            world. While Singapore's legal system has heavily
from dividends. The headline corporate tax rate is              adopted from the English common law, it has
17% but for companies whose profits are less than               evolved over the years and has undergone several
S$300,000 the effective tax rate is only 8.5%. It is            amendments to remain relevant to the changing
far competitive than the Asian average of 22.6%. It             realms of commercial and business practices.
must be noted that qualifying companies in finance,             Singapore is gaining ground as an international
shipping, insurance, pioneer sectors enjoy further              legal hub with much of commercial arbitration being
concessions on the tax rate. Attractive concessions             shifted to the Singapore International Arbitration
are also available to Operating Head Quarters and               Center. With the setting up of International
Finance and Treasury Centers.                                   Commercial Court and International Mediation
                                                                Center, Singapore's dispute resolution facility will
The personal tax rate in Singapore is also highly               get reinforced further.
attractive. It is tiered and the first S$20,000 taxable
income is tax-free. Chargeable income above
                                                                Robust IP Protection
S$20,000 is subjected to a progressive rate, which
                                                                Singapore's role as a Startup hub is attributed to the
is capped at 22% for taxable income exceeding
                                                                strong Intellectual Property (IP) regime. It is ranked
S$320,000. There are substantial reliefs available
                                                                top in the Asia and second in the world. Singapore
to qualifying individuals. The tax rate of 22% on the
                                                                in its drive to nurture an innovation driven economy
high-income earners is still considerably lower than
                                                                has built a robust regime for the entire spectrum
the Asian average of 26.9%.
                                                                for IP that includes patents, trade marks, copyright,
                                                                registered designs, plant varieties protection,
Singapore also levies a consumption tax called
                                                                geographical indications, trade secrets and layout-
Goods and Services Tax (GST). Presently at 7% the
                                                                design of integrated circuits. The country has
GST it is one of the lowest in the region that has an
                                                                gained reputation as a tax efficient IP management
average rate of 12.4%.
                                                                hub because of the several allowances and
                                                                concessions available for qualifying R&D expenses.
                                                                For this reason Singapore remains the top choice
                                                                for setting up an R&D base for not only large multi-
                                                                nationals but small startups as well.

Copyright © 2019 In.Corp Global Pte Ltd. All rights reserved.                                 Last updated Jan 2019 | 7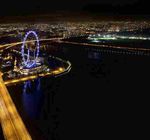 DOING BUSINESS IN SINGAPORE

FACTORS FAVOURING BUSINESS AND INVESTMENT CLIMATE

Pro-Business Regulatory Framework

Setting up a business in Singapore is really a breeze. Unlike other countries in the region and beyond where
the incorporation process is long winded, in Singapore the company incorporation process can be completed
in less than two days. The regulatory framework acts as an enabler for businesses in general to ensure
compliance to standards and prevention of illegal activities. All relevant licenses can be obtained online and
the process is very transparent and straightforward.

World-class Talent Pool
                                                   The workforce in Singapore is highly efficient at all levels and
                                                   are highly productive. The English-speaking workforce is highly
                                                   competent for meeting the demands of international and regional
                                                   businesses. They are IT savvy and constantly update themselves.
                                                   The government, in collaboration with industry and educational
                                                   partners, has several programmes to upgrade the skills of the
                                                   workforce to meet the evolving demands of businesses. In
                                                   addition to the local workforce, the government has a merit
based immigration policy that helps businesses to recruit international talent to fill the gaps.
Besides allowing international talent at professional, managerial, executive and technical (PMET) levels to be
employed in Singapore under the Employment Pass schemes the doors are also open to skilled international
workers under the S-Pass scheme.

Enterprise Ecosystem

Singapore through years of careful planning has fostered an ecosystem where enterprises can gain synergies.
It offers a rich commercial ground where not only large multinationals but also small and medium size
companies can thrive on a symbiotic relationship. It has gained reputation as a hub in Asia. Enterprises across
the entire value chain for any given sector are present and prosper in Singapore. As a financial, logistics and
services hub in the region it has a comprehensive infrastructure for any business.

Great quality of Life

Along with its clean and green environment it features diverse recreational facilities to suit myriad interest. Be
it nightlife, nature, travel, food, sports or arts there are several options available. The educational and medical
facilities are top class, the crime rate is low, public transport is exceptional therefore you can be assured of a
good standards of living for your family.

Copyright © 2019 In.Corp Global Pte Ltd. All rights reserved.                                 Last updated Jan 2019 | 8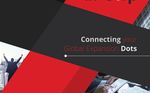 DOING BUSINESS IN SINGAPORE

CHOOSING A COMPANY NAME

Choosing a business name is the first important step in setting up a
                                                                       Your business name must
business. Most businesses choose names that identify the products
                                                                       be approved by ACRA. This
or services they offer.                                                process usually takes less than
                                                                       an hour.

An important matter to note when choosing an appropriate name for
your business is that ACRA must first approve the name you have
chosen. The approval process usually takes less than an hour, and
                                                                       COMPANY NAME CHECK
the approved name can be reserved for 60 days from the date of
application.                                                            Check availability        GO

To ensure a quick and hassle-free name approval, make sure your        Use our Company Name Check
                                                                       Tool to check the availability of
company name meets the following conditions:                           your preferred company name.

     Not identical or too similar to any existing local company
      
          names

     Does not infringe any trademark rights
      
     Is not obscene or vulgar
      
     Is not already reserved
      
Copyright © 2019 In.Corp Global Pte Ltd. All rights reserved.                  Last updated Jan 2019 | 9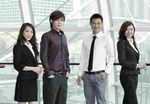 DOING BUSINESS IN SINGAPORE

CHOOSING A BUSINESS STRUCTURE

Choosing the right business structure is essential in your development and the eventual success of your
company. In.Corp Group is the business incorporation expert and aims to help business owners select the
best option for their business. This serves as a general information guide. For more information, please
contact our incorporation experts or your attorney.

Copyright © 2019 In.Corp Global Pte Ltd. All rights reserved.                     Last updated Jan 2019 | 10
DOING BUSINESS IN SINGAPORE

TYPES OF BUSINESS STRUCTURE

  Sole Proprietorship
   • A sole proprietorship is the simplest but riskiest type of business in Singapore.

   • The sole proprietor must be a Singaporean/Permanent Resident (PR)/Employment Pass (EP) Holder/
      Dependant Pass (DP) Holder. If the owner is a foreigner residing overseas, he can appoint a local
      manager.

  General Partnership
   • A partnership is a form of business owned by a minimum of two partners and a maximum
      of 20.
   • A partnership is not a legal entity separate from its owners/partners. Each partner is jointly and
      severally liable for all debts of the partnership.
   • Like for a sole-proprietorship, a local manager must be appointed if none of the partners are
      Singapore residents.

  Limited Liability Partnership
   • The LLP combines the benefits of being a separate legal entity with the operational flexibility of a
      partnership.
   • The LLP requires a minimum of two partners but there is no limit to the maximum number of
      partners. Partners can be individuals or companies.
   • Unlike the partnership, an LLP is a legal entity, separate and distinct from its owners/partners.
   • It is compulsory for all LLPs to appoint at least one local manager.

  Private Limited Company
  There are four types of companies in Singapore:

   • Private Limited Company - Not more than 50 corporate or individual shareholders.

   • Exempt Private Company - Not more than 20 individual shareholders.

   • Public Company Limited by Shares - It is locally incorporated where the number of shareholders can
      be more than 50.
   • Public Company Limited by Guarantee - It is one that carries out non-profit making activities that
      have some basis of national or public interest, such as for promoting art, charity etc.

  A company is a legal entity, separate and distinct from its owners/shareholders. It can incur obligations
  and hold property in its own name. Consequently, it can sue and be sued in its own name, it has perpetual
  existence and it can contract with its controlling members.

Copyright © 2019 In.Corp Global Pte Ltd. All rights reserved.                            Last updated Jan 2019 | 11
THE BASICS OF COMPANY INCORPORATION

TYPES OF ENTITIES COMPARISON CHART

                                                                                Limited         Private
                                                   Sole          General
                                                                               Liability        Limited
                                               Proprietorship   Partnership
                                                                              Partnership      Company

  ACRA filing (& filing fee) required
  for creation                                                                                  
  Liability extended to owners
                                                                  
  Limited liability protection
                                                                                                  
  Perpetual duration of the
  business                                                                                        
  100% foreign ownership
                                                                                                
  Strict compliance requirements
                                                                                                   
  Flexibility in who manages the
  business                                                        
  Profits taxed at
  personal income level                                                        
  Business taxed at entity level
                                                                                                   
  Tax incentives and exemptions
                                                                                                   
  Ease of raising capital
                                                                   Maybe                           
  Ease of adding owners/
  transferring ownership interest
                                                                   Maybe                          

Copyright © 2019 In.Corp Global Pte Ltd. All rights reserved.                        Last updated Jan 2019 | 12
THE BASICS OF COMPANY INCORPORATION

BUSINESS ENTITIES AND TAX RATES

The tax treatment for businesses in Singapore vary according to the type of entity. Sole proprietorships,
general partnerships, and limited liability partnerships are taxed at personal tax rates. On the other hand,
private limited companies are entitled to either full or partial tax exemptions for resident companies.

       Owned by an                    Owned by an Individual           Owned by a Corporate Entity +       Owned by an Individual         Owned by a Corporate Entity +    Owned by a Foreign /
        Individual                    or group of individuals           an Individual or Individuals       or group of individuals         an Individual or Individuals    Local Corporate Entity

          SOLE
PROPRIETORSHIP                        LIMITED LIABILITY PARTNERSHIP                                                        PRIVATE LIMITED COMPANY

     INCOME TAX RATES                                                 Singapore Effective Corporate Income Tax Rates (FY 2020)

                                                                                   Note: All Singapore company dividends are tax-free in the hands of shareholders.

                                                                        OR

                                                                 Individual Shareholding:                 Individual + Corporate Shareholding:
      Personal Income Tax Rates in                                                                                                                            100% Corporate Shareholding
                                                                  Owned by an Individual                          At least 1 individual
     Singapore range from 0% to 22%*                                                                                                                             (Subsidiary Company)
                                                                  or Group of Individuals                        holding 10% of shares

         Band (SGD)                   Tax Rate            Taxable Income                 Effective         Taxable Income            Effective            Taxable Income          Effective
                                                              (SGD)                      Tax Rate              (SGD)                 Tax Rate                 (SGD)               Tax Rate
          0 – 20,000                   0.0%
                                                                 100,000                   4.25%               100,000                4.25%                    100,000              8.08%
      20,001 – 30,000                  2.0%
                                                                 200,000                   6.38%               200,000                6.38%                    200,000              8.29%
      30,001 – 40,000                  3.5%
                                                                 300,000                   9.92%               300,000                9.92%                    300,000             11.19%
      40,001 – 80,000                  7.0%
                                                                 400,000                  11.69%               400,000                11.69%                   400,000             12.64%
     80,001 – 120,000                  11.5%
                                                                 500,000                  12.75%               500,000                12.75%                   500,000             13.52%
    120,001 – 160,000                  15.0%
                                                                1,000,000                 14.88%               1,000,000              14.88%                  1,000,000            15.26%
    160,001 – 200,000                  18.0%
    200,001 – 240,000                                           2,000,000                 15.94%               2,000,000              15.94%                  2,000,000            16.13%
                                       19.0%
    240,001 – 280,000                  19.5%                    3,000,000                 16.29%               3,000,000              16.29%                  3,000,000            16.42%

    280,001 – 320,000                  20.0%                    5,000,000                 16.58%               5,000,000              16.58%                  5,000,000            16.65%

        Above 320,00                   22.0%                    10,000,000                16.79%              10,000,000              16.79%                  10,000,000           16.83%
                                                                                                                                                         **
* Excludin g personal tax reliefs                        * Maxim um headline corporate tax rate i s 17%

                           Do you know? Singapore's maximum corporate tax rate is 17%. However, it has the lowest effective
                           corporate tax rate in the world when partial tax exemption, incentives and rebates are included. If the
                           company has at least one individual shareholder holding at least 10% of the subsidiary company shares,
                           the firm is entitled to the Start-up Tax Exemption (SUTE) Scheme. Non-resident companies are eligible
                           for partial tax benefits.

                                    Calculate your tax returns with our free Corporate Tax Calculator

Copyright © 2019 In.Corp Global Pte Ltd. All rights reserved.                                                                                             Last updated Jan 2019 | 13
INCORPORATION FOR FOREIGN INDIVIDUALS

         POPULAR OPTIONS FOR FOREIGN INDIVIDUALS

The most popular options for foreign individuals seeking company incorporation are as follows:

                WITH RELOCATION                                        WITHOUT RELOCATION

                        Relocate to                              Engage Our Nominee Service
                        Singapore via the                          and Run Your Business
                        Employment Pass                                from Overseas

               Company Incorporation
                + Employment Pass

  1.   Engage our Resident Nominee Director

  2.   Incorporate Your Company

  3.   Apply for an Employment Pass
                                                                         Company Incorporation
  4.   Upon approval and collection of your Employment
                                                                           + Nominee Director
       Pass, our Resident Nominee Director will resign
       and you will replace the Nominee as Resident
       Director                                                 1.   Engage our Resident Nominee Director

  5.   Run your Business                                        2.   Incorporate Your Company

                                                                3.   Run Your Business from Overseas

                            Dependant Pass

  If your monthly salary is above $6,000, you are eligible to
  apply for Dependant's Pass for your spouse and children
  under 21 years old.

Copyright © 2019 In.Corp Global Pte Ltd. All rights reserved.                           Last updated Jan 2019 | 14
INCORPORATION FOR FOREIGN INDIVIDUALS

         SETUP OPTIONS FOR FOREIGN INDIVIDUALS

If you are a foreign individual interested in establishing a corporate presence in Singapore, you can freely
incorporate a private limited company in Singapore. 100% foreign ownership is allowed. In setting up your
business, you have the following options:

  Relocate to Singapore to Manage Your Company's Operations

  Option 1: Apply for an Employment Pass

  This is our most popular option whereby a foreign entrepreneur, professional, executive, director or
  employee plans to relocate to Singapore to work in or run a business operation from Singapore. You will
  need to incorporate the Singapore Company and obtain work pass visa, commonly known as Singapore
  Employment Pass.

  Option 2: Apply for an EntrePass

  The Entrepreneur Pass (EntrePass) scheme is designed for foreign serial entrepreneurs, high calibre
  innovators or experienced investors who wish to start a business and relocate to Singapore. The scheme is
  part of Singapore's plan to attract talent to the country and to become a regional business hub.

  Incorporate Your Company and Manage it from Overseas

  Option 3: Engage a Nominee Director

  If relocation is not a possible option, In.Corp Group can provide its Nominee Director Service for
  your company. Our service will help you meet the statutory requirement to appoint at least one
  individual director ordinarily residing in Singapore.

Copyright © 2019 In.Corp Global Pte Ltd. All rights reserved.                           Last updated Jan 2019 | 15
INCORPORATION FOR FOREIGN ENTITIES

         POPULAR OPTIONS FOR FOREIGN COMPANIES

The most popular options for foreign entities seeking to establish a presence in Singapore are as follows:

     SUBSIDIARY COMPANY / PRIVATE LIMITED COMPANY                                                     BRANCH OFFICE

                                                              Most preferred

         Engage Our                                  Relocate to Singapore                         Branch Office Options
    Nominee Director Service                       via the Employment Pass

                                                                                                                Option 1

                                                                                               1. Engage our 2 Nominee Resident
        Company Incorporation                          Company Incorporation                      Agents
         + 1 Nominee Director                            + Employment Pass                     2. Register Your Branch Office
                                                                                               3. Run Your Branch Office from
                                                                                                  Overseas
    1. Engage our Nominee Resident               1. Engage our Nominee Resident
       Director                                     Director
    2. Incorporate Your Company                  2. Incorporate Your Company                                    Option 2

    3. Run Your Business from                    3. Apply for an Employment Pass
       Overseas                                                                                1. Engage our two Temporary Nominee
                                                 4. Upon approval and collection
                                                    of your Employment Pass, our                  Resident Agents
                                                    Resident Nominee Director will             2. Register Your Branch Office
                                                    resign and you will replace the
                                                    Nominee as Resident Director               3. Apply for an Employment Pass for
                                                                                                  each of your employees who will be
                                                 5. Run your Business                             relocating from your head office
                                                                                               4. Upon approval of the Employment
                                                                                                  Pass application, our Nominee
                                                           Dependant Pass                         Agents will resign and your
                                                                                                  employees    will  replace  the
                                                                                                  Nominees as Resident Agents
                                                                                               5. Your Resident Agents will run your
                                                                                                  Singapore branch office operations

                                                   If your monthly salary is above $6,000,
                                                   you are eligible to apply for Dependant's
                                                   Pass for your spouse and children under
                                                   21 years old.
                                                                                                         Dependant Pass

                                                                                                 If your monthly salary is above $5,000,
                                                                                                 you are eligible to apply for Dependant's
                                                                                                 Pass for your spouse and children under
                                                                                                 21 years old.

Copyright © 2019 In.Corp Global Pte Ltd. All rights reserved.                                              Last updated Jan 2019 | 16
INCORPORATION FOR FOREIGN ENTITIES

         SETUP OPTIONS FOR FOREIGN COMPANIES

Subsidiary Company

A subsidiary company is a private limited company incorporated in Singapore with another company being
its shareholder.

Features of a Subsidiary
• A Singapore subsidiary can be wholly owned by a foreign company and is yet considered a separate legal
   entity from the foreign company.
• For taxation purposes, the subsidiary may be treated as a Singapore resident company and as such
   eligible for tax exemptions and incentives available to local companies.
• A subsidiary company, with at least one individual shareholder holding at least 10 percent of the shares, is
   entitled to the new start-up company tax incentive – 75% exemption on the first S$100,000 of chargeable
   income and a further 50% exemption on the next $100,000 for the first three consecutive years.

Setup Requirements for Singapore Subsidiary
• Minimum 1 Shareholder + 1 Resident Director + 1 Company Secretary
• Minimum initial paid-up capital is S$1
• A Singapore registered office address

The Companies Act requires the appointment of at least one director who must be a Singaporean/PR/
EP Holder/DP Holder. Alternatively, you can subscribe to our Nominee Director Service to comply with the
statutory local director requirement.

Foreign companies intending to relocate any of the staff members from the head office to Singapore can
apply for an Employment Pass for their staff after the subsidiary company registration.

Copyright © 2019 In.Corp Global Pte Ltd. All rights reserved.                          Last updated Jan 2019 | 17
INCORPORATION FOR FOREIGN ENTITIES

         SETUP OPTIONS FOR FOREIGN COMPANIES

 Branch Office

 A Branch Office in Singapore functions as an extension of a foreign company registered outside of Singapore.

 Features of Singapore Branch Office
 • The Branch Office be identical to the parent company.
 • A Branch is required to submit its own audited financials accounts, as well as those of its head office.
 • From a taxation point of view, a Branch Office is generally considered a non-resident entity and although
    it is entitled to enjoy the partial tax exemption, a Branch is not eligible for the various tax incentives and
    rebates available to local companies in Singapore.
 • A Branch Office does not establish a separate legal identity, and therefore the foreign parent company is
    responsible for all its debts, losses and liabilities.

 Setup Requirements for Branch Office
 • 1 Resident Agent
 • A Singapore registered office address

 Foreign companies that plan to relocate any of the staff members (agent) from head office to Singapore can
 apply for an Employment Pass for their staff after the Branch Office company registration. Alternatively, you
 can subscribe to our Nominee Agent Service to represent your Branch Office.

 Representative Office

 A Representative Office provides a foreign company interested in establishing operations in Singapore
 an avenue to assess business opportunities in Singapore prior to making any long term or large scale
 commitment. A Representative Office cannot engage in commercial, revenue-generating activities. The
 parent company must have been established for more than 3 years, and has a sales turnover of more than
 US$250,000.

 Setup Requirements for Representative Office
 • 1 Chief Representative Officer
 • A Singapore registered office address

 You can apply for an Employment Pass for the chief representative officer only after you have successfully
 registered the Representative Office.

Copyright © 2019 In.Corp Global Pte Ltd. All rights reserved.                             Last updated Jan 2019 | 18
INCORPORATION FOR FOREIGN ENTITIES

           COMPARISON TABLE - FOREIGN COMPANIES

                              Subsidiary Company                         Branch Office                         Representative Office

Entity Name                  Need not be the same as parent             Must be the same as the parent        Must be the same as parent company
                             company                                    company

Activities Allowed           Can conduct all business activities        Must be the same as the parent        Can only conduct market research or
                                                                        company                               coordination activities

Suitable For                 Local or foreign Companies who wish to     Foreign Companies who wish            Foreign Companies who wish to set
                             expand their operations to Singapore       to expand their operations in         up a temporary vehicle in Singapore
                                                                        Singapore                             to conduct research and act as liaison
                                                                                                              office

Disadvantages                Continuing Compliance Obligations, eg      Continuing Compliance                 It is a temporary vehicle and cannot
                             Financial Reports, Audit, AGMS, etc.       Obligations eg Financial Reports,     generate revenue
                                                                        Audit, etc.

Ownership                    Can be 100% foreign or locally owned       Owned 100% by the head office         No Ownership

Separate Legal Entity        Yes                                        No                                    No

Cap on Number of Members     Yes, max 50                                Not Applicable                        Not Applicable

Minimum Setup                Min One shareholder, which can be an       Must have one Singapore               Must appoint a Chief Representative
Requirements                 individual or corporate, (100% local or    Resident Agent                        who will relocate from headquarters.
                             foreign shareholding allowed). Must                                              Sales Turnover of the foreign entity
                             have at least one resident director                                              must be > US$250,000.
                                                                                                              No. of years of establishment of the
                                                                                                              foreign entity must be > 3 years.
                                                                                                              Proposed No. of staff for RO should be
                                                                                                              < 5 people.

Limited Liability            Yes                                        No                                    No

Need for Audited Accounts    Required if any 2 of the following 3       Yes                                   No
                             criteria are met:
                             • Total annual revenue > S$10 million
                             • Total assets > S$10 million
                             • Number of employees > 50

Filing of Accounts with      Yes                                        Yes                                   No
ACRA and IRAS

Annual Filing                Must file audit report                     Must file branch office as well as    Not Applicable
                                                                        parent company's audit reports

Tax Treatment                Taxed as Singapore resident entity,        Taxed as non-resident entity, local   Not Applicable
                             local tax benefits available               tax benefits not available

Tax Benefits                 A subsidiary company, with at least one    Partial tax exemption                 No Corporate tax. Employees have to
                             individual shareholder with minimum of                                           pay personal tax
                             10 percent shareholding, is entitled to
                             local tax incentives and rebates

Cessation of Business upon   No. Equity shares go on in perpetuity      No                                    Not Applicable
Death of a Member/Partner

Validity Period              Perpetually until deregistered             Perpetually until deregistered        This is a temporary setup. It is
                                                                                                              intended not to last more than 3 years

Normal Registration Time     3 hours                                    3 hours                               3-5 days

Appointment of Officers      Must appoint at least one local resident   Must appoint two resident agents      Must appoint a Chief Representative
                             director and company secretary                                                   who will relocate from headquarters

 Governing Body              ACRA & IRAS                                ACRA & IRAS                           International Enterprise Singapore

Copyright © 2019 In.Corp Global Pte Ltd. All rights reserved.                                                         Last updated Jan 2019 | 19
INCORPORATION FOR FOREIGN ENTITIES

          CORPORATE STRUCTURES & TAX RATES FOR FOREIGN COMPANIES

Singapore's maximum corporate tax rate is 17%. However, it has the lowest effective corporate tax rate
when exemptions, incentives and rebates are included. If a subsidiary company has at least one individual
shareholder holding at least 10% of the shares, the firm is entitled to the Start-up Tax Exemption (SUTE)
Scheme for the first 3 years of assessment. Holding and property investment companies are not eligible under
the SUTE Scheme.

                                                                                                                             REPRESENTATIVE
                       PRIVATE LIMITED COMPANY                                                   BRANCH OFFICE
                                                                                                                                 OFFICE

                                                                                                    Extension of a             Extension of a
  Owned by an         Owned by group             Owned by a                  Corporate              Foreign Parent             Foreign Parent
   Individual          of Individuals        Corporate Entity plus          Shareholder               Company                    Company
                                               an Individual(s)

           Corporate + Individual                                     Corporate Shareholding
               Shareholding                                                                                                 No Tax
                                                                                                                            Payable
                                                                                                                       A Representative Office
                                                                                                                      is not allowed to engage
                                                                                                                           in commercial
                                                                                                                         revenue-generating
     Subsidiary with at least 1 Individual                                                                                    activities
                                                               Subsidiary Company or Branch Office
           holding 10% of shares

         Taxable             Taxable Income (SGD)                   Taxable          Taxable Income (SGD)
      Income (SGD)                                               Income (SGD)                                             Calculate
        100,000 *                       4.25%                        100,000                8.08%                         your tax
         200,000                        6.38%                        200,000                8.29%                    returns with our
         300,000                        9.92%                        300,000               11.19%                    free Corporate
         400,000                        11.69%                       400,000               12.64%                    Tax Calculator
         500,000                        12.75%                       500,000               13.52%

        1,000,000                       14.88%                       1,000,000             15.26%

        2,000,000                       15.94%                       2,000,000             16.13%

        3,000,000                       16.29%                       3,000,000             16.42%

        5,000,000                       16.58%                       5,000,000             16.65%

       10,000,000                       16.79%                   10,000,000                16.83%

* For the first 3 years of assessment

Copyright © 2019 In.Corp Global Pte Ltd. All rights reserved.                                                        Last updated Jan 2019 | 20
INCORPORATION FOR FOREIGN ENTITIES

IN THE SPOTLIGHT: SINGAPORE EMPLOYMENT PASS

                                               Foreigners who wish to relocate to Singapore to run their company's
                                               operations, or corporate entities who wish to relocate their staff to
                                               Singapore, will need to obtain an Employment Pass.

                                               The table below illustrates the relevant features of the Singapore
                                               Employment Pass:

                              CEOs, managing directors, managerial personnel, professionals, executives
   Who is it for?             or specialists who wish to work in Singapore may apply for the Singapore
                              Employment Pass.

                              The Employment Pass is for foreign professionals who:

                                • Have a job offer in Singapore.

                                • Work in a managerial, executive or specialised job.
   Eligibility Criteria
                                • Earn a fixed monthly salary of at least $3,600.

                                • Have acceptable qualifications, usually a good university degree, professional
                                  qualifications or specialist skills.

                              Young graduates from good institutions can qualify if they earn at least $3,600.
   Note on Salary
                              Older, more experienced candidates need higher salaries to qualify.

   Company Paid-up
                              S$1.00 (One of the assessed factors is the paid-up capital of the company.)
   Capital

   Visa Validity              1 – 2 years

                              Renewable for up to 3 years as long as you continue to be employed by the
   Renewal
                              company.

                              Applicable to immediate family members
   Dependent Pass
                              (for those earning a minimum of $6,000/month)

Copyright © 2019 In.Corp Global Pte Ltd. All rights reserved.                                Last updated Jan 2019 | 21
STAYING COMPLIANT IN SINGAPORE

BUSINESS COMPLIANCE MATTERS

 Companies incorporated in Singapore are mandated to fulfill the responsibility of maintaining compliance
 with various government agencies.

                Company Registration Number
                All registered companies in Singapore are required to have a registration number called the
                Unique Entity Number (UEN) on all business letters, statements of account, invoices, official
                notices, publications, etc.

                Registered Business Address
                A registered local business address is required, and the office must be opened to the public for
                minimum of three hours per day during normal business hours on weekdays.

                Central Provident Fund
                Employers must contribute to the Central Provident Fund (CPF) for employees who are
                Singaporean and Permanent Residents. CPF is a compulsory pension fund scheme in which
                the employer and employee contribute a percentage of the monthly salary to the fund.

                Goods and Service Tax
                Goods and Service Tax (GST) is consumption tax on most domestic goods and services in
                Singapore. The current rate is 7%.

                Registration of GST: Currently only suppliers of goods and/or services, whose annual revenue
                exceeds or is likely to exceed S$1 million, are required to register with the Comptroller of
                GST. Suppliers, whose revenue does not exceed S$1 million, can voluntarily register with the
                Comptroller if it is beneficial to the businesses. The approval of such registration is at the
                discretion of the Comptroller. Once voluntarily registered, the suppliers must comply with the
                regulatory requirements and remain registered for a minimum of 2 years.

                Permits and Licenses
                Depending on the type of business you would like to set up in Singapore, it is sometimes
                necessary to obtain a license and/or permit when you register your business with ACRA.
                ACRA's automated system will indicate if another approving authority is required to grant a
                license or permit during the application for name approval. Most businesses do not require
                licenses or permits to operate. There are a small handful that are required to do so. Some of
                these are private schools, travel agencies, liquor distributors, moneylenders, banks, childcare
                centres, and retailers.

Copyright © 2019 In.Corp Global Pte Ltd. All rights reserved.                            Last updated Jan 2019 | 22
STAYING COMPLIANT IN SINGAPORE

COMPLIANCE REQUIREMENTS:
ACCOUNTING AND CORPORATE REGULATORY AUTHORITY (ACRA)

  Annual General Meeting (AGM)

  Every private limited Company must hold its AGM within 6 months from its financial year-end.

  An AGM can be can be physically held anywhere in the world, whereby the shareholders meet, or by way of
  written resolutions, whereby a meeting is not required.

  Annual Returns

  very company must file an AR, which consists of pertinent information of the company and its financial
  accounts and reports within 7 months from its financial year-end.

  Timeline for Filing of Annual Returns

         Financial Year Ending                        Must hold AGM within                   File annual returns within
                                                       6 months from FYE                        7 months from FYE

            31 December 2018                                30 June 2019                              31 July 2019

                              Within 6 months from FYE

                                                                           Within 7 months from FYE

Copyright © 2019 In.Corp Global Pte Ltd. All rights reserved.                                         Last updated Jan 2019 | 23
STAYING COMPLIANT IN SINGAPORE

COMPLIANCE REQUIREMENTS:
ACCOUNTING AND CORPORATE REGULATORY AUTHORITY (ACRA)

  Requirement to maintain register of registrable controllers

  All companies incorporated in Singapore and foreign companies registered in Singapore must maintain
  a register of registrable controllers. Registrable controllers refer to individuals or legal entities that have
  a significant interest in/ significant control over the company. Listed companies, Singapore financial
  institutions, and companies that are wholly owned by the government and the subsidiaries of such
  government companies are exempted from this requirement.

  Companies that are incorporated on or after 31 March 2017 will have a transitional period of 30 days to
  set up the register. The register can be maintained in electronic or paper format and must be kept at the
  registered office of the company or at the registered office or its filing agent. The company must notify
  ACRA on the location of the register when filing the annual returns.

  Requirement to maintain register of nominee directors

  Companies are required to disclose the status of nominee directors explicitly. Particulars of nominators to
  their companies must also be maintained in such register. The register is not a public register but access
  must be given to officers of public agencies in the event of any enquiry.

  Requirement of foreign companies to maintain public register of members

  Similar to the existing requirement on public companies, foreign companies are required to maintain a
  public register of members or shareholders. Henceforth, the issuance or transfer of bearer shares or share
  warrants by Singapore-registered foreign companies will be void.

  XBRL

  XBRL (Extensible Business Reporting Language) is a language for the electronic communication of business
  and financial data worldwide. Singapore companies which are either unlimited or limited by shares are
  required to file a full set of financial statements in XBRL format, according to a minimum requirement list
  within the new ACRA Taxonomy 2013.

Copyright © 2019 In.Corp Global Pte Ltd. All rights reserved.                               Last updated Jan 2019 | 24
STAYING COMPLIANT IN SINGAPORE

COMPLIANCE REQUIREMENTS:
INLAND REVENUE AUTHORITY OF SINGAPORE (IRAS)

  Accounting Records

  All Singapore Companies must prepare accounts which must consist of a Profit and Loss Account,
  Balance Sheet, Cash Flow Statement, and Equity Statement in accordance with the Singapore Financial
  Reporting Standard (SFRS). The accounting records must be kept for 5 years.

  Estimated Chargeable Income

  Estimated Chargeable Income (ECI) is an estimate of a company's chargeable income for a Year of
  Assessment (YA). IRAS requires each company to submit an ECI for the Year of Assessment within three
  months after the financial year ends. It is mandatory to file an ECI regardless of the amount of income. A
  company with a zero income will file a 'NIL' ECI.

  Tax Return Filing

  The filing deadline for corporate income tax return is 30 November each year. Documents to be
  submitted are the audited or unaudited Report and tax computation (Form C).

  Preparation of Financial Report - Audited and Unaudited

  Every company is required to submit a Financial Report – audited or unaudited, depending on the type of
  company. The report consists of the financial statements such as balance sheet and income
  statements; supporting notes and disclosure of significant accounting policies applied by the company;
  disclosure of company's operations; and shareholders and directors' interests.

  Unaudited Report: A company is not required to prepare an audited report if it qualifies as a "Small
  Company" or "Small Group". A company is a Small company for a financial year if:

  a) It is a Private limited company; and
  b) It meets at least two of the three criteria below for the immediate past two financial years:
     • Revenue for each financial year does not exceed S$10 million;
     • Value of the company's total assets at the end of each financial year does not exceed S$10 million;
     • Number of employees at the end of each financial year does not exceed 50.

  A "Small group" is one which meets at least two of the three quantitative criteria above on a consolidated
  basis for the immediate past two consecutive financial years.

  Audited Reports: A company must audit its accounts, if the company is not exempted as a "Small
  Company" or if it does not fall under the "Small Group" category mentioned above.

  Filing of Financial Statements in XBRL: Companies are required to file their financial statements in
  XBRL format during the filing of the Annual Return, if your company is insolvent (Total Assets – Total
  Liabilities = Negative Value) and has a corporate shareholder for the financial year.

Copyright © 2019 In.Corp Global Pte Ltd. All rights reserved.                          Last updated Jan 2019 | 25
SINGAPORE FACTS & FIGURES

                                                                Population                            Corporate Tax
                                                                5,607,300                             17%
                                                                GDP per capita                        Dividend tax
                                                                73,167 SGD                            None
                                                                Annual inflation rate                 Capital Gains Tax
                                                                1.4%                                  None
                       Currency                                 Unemployment rate                     Estate Duty
                       SINGAPORE                                2.3%                                  None
                       DOLLAR
                                                                Literacy rate                         Foreign-sourced Income
                                                                97%                                   Tax-exempt
                                                                      Source: Department of Statistics Singapore & The World Bank Data

                                      SINGAPORE RANKINGS

#1                                            #1                                               #1
         in Asia and 4th in the world for               in Asia and 5th in the world for                least corrupt nation in Asia and
         having the best protection of                  innovation based on the Global                  7th in the world according to
         intellectual property                          Innovation Index Report 2018                    Transparency International

#1                                            #1                                               #1
         in Asia and 2nd in the world for               in Asia and 2nd in the world                    in Asia and 7th in the world
         having the best labour market                  as top investment destination                   for best logistics supply chain
         efficiency                                     according to BERI Report 2018                   performance, World Bank 2016

#2                                            #1                                               #1
         out of 190 economies according                 ranking for labour force in                     in Asia with the most seamless
         to the World Bank's Ease of                    terms of workers' productivity                  connectivity with one of the
         Doing Business Report 2018                     and general overall attitude                    world's widest telco networks

#2                                            #1                                               #1
         in the world in the Global                     in Asia and 25th city in the                  in Asia and 13th in the world for
         Competitiveness Index 2017-                    world with the best quality of                talent competitiveness based on
         2018 overall rankings                          living, based on Mercer's survey              IMD World talent Report 2016
                                                        2018
                                                                                       Source: Singapore Economic Development Board

* Although In.Corp Group has prepared the information contained within this guide with all due care and updates the information regularly,
In.Corp Group does not warrant or represent that the information is free from errors or omission. Whilst the information is considered to
be true and correct at the date of publication, changes in circumstances after the time of publication may impact on the accuracy of the
information. The information may change without notice and In.Corp Group is not in any way liable for the accuracy of any information
Copyright
printed and©stored
             2019 In.Corp
                   or in anyGlobal Pte Ltd. Alland
                             way interpreted    rights
                                                   usedreserved.
                                                         by a user.                                         Last updated Jan 2019 | 26
IN.CORP GLOBAL PTE LTD
30 Cecil Street,
#19-08 Prudential Tower,
Singapore 049712

Phone:         +65 6320 1888
Fax:           +65 6438 2436
E-mail:        info@incorp.asia
Website:       incorp.asia

OUR REGIONAL PRESENCE

The information contained herein is intended for general
information purposes only and shall not be regarded as
professional advice. Readers are therefore advised that before
acting on any matter arising from these notes, they should
discuss their particular situation with the Firm. No liability can
be accepted for any action taken as result of reading the notes
without prior consultation with regard to all relevant factors.

FOLLOW US ON:

Copyright © 2019 In.Corp Global Pte Ltd. All rights reserved.