STUDENT NOTICES Thursday, May-20-21 - Greater Saskatoon Catholic Schools
Page content transcription
If your browser does not render page correctly, please read the page content below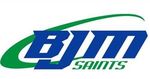 STUDENT NOTICES
                                       Thursday, May-20-21
***************************************************************************
General Notices
Spirit Days! Now that the weather is starting to warm up, it's a great time to start thinking about summer
vacation! Today, Wednesday, and tomorrow, Thursday, we will be having a Vacation Day Contest. Head
over to the main office and get your photo taken at photo board which is near the front entrance of the
school. There will be slips of paper there so that you can write down the location of your dream
destination and hold it up during your photo. You will then receive another slip of paper which you can put
your name on and then place in one our four draw boxes, and therefore be entered to win a prize. Up for
grabs are gift certificated for Tim Horton's, Booster Juice, New York Fries and Opa! Contest winners will
be announced the Tuesday following the May long weekend. Have fun with this one Saints!

Grade 12 Students: BJM Scholarship Application is now open. To fill out the application, log in through
your GSCS account, go to BJM's website and click on the link. Applications close Friday, May 21 at
3:00pm.

Yearbook Contest: May's yearbook photo contest theme is BJM School Spirit! This month submit photos
of you showcasing your pride in being a BJM Saint! Photos can be submitted over Instagram
@bjm.yearbook or by email to yearbookbjm@gmail.com. Deadline to hand in your entry is June 5th! The
winner will receive a prize and be featured in the yearbook! Remember to follow the yearbook Instagram
to stay up to date!

BJM Spirit Days: Spirit Days are back! From now until the end of the school year, every Thursday and
Friday make sure to wear your BJM gear to show your pride in being part of the BJM Saints Community!

Blended Learning Schedule:
Friday, May 21 – NO SCHOOL                               Monday, May 31st – Last name A-K attend
Tuesday, May 25th – Last name A-K attend                 Tuesday, June 1st – Last name L-Z attend
Wednesday, May 26th – Last name L-Z attend               Wednesday, June 2 – Last name A-K attend
Thursday, May 27th – Last name A-K attend                Thursday, June 3 – Last name L-Z attend
Friday, May 28th – Last name L-Z attend

Student Support Period – BJM will be offering help at the end of the day for any student that needs
some extra support. All students are welcome! Feel free to drop in if you have any questions or need
some help. The support period runs from 2:25 - 3:00.
Please Note: Students are required to sign in using the QR code or the paper sign in sheet

                   EAL support                                       Room 232
  Catholic Studies, English, Math, Science,
    Social Sciences, Learning Assistance                             Room 229

                      English                                    Room 205 (A-K)

Lunch Hour –It is important to be reminded of the following expectations:
   • Students are still encouraged to go home for lunch or leave the building.
   • Students who are staying for lunch must eat in their morning classroom. Students Must sit in the
      same desk they used for the morning class. Please use reusable containers to minimize
      garbage.
   • Social distancing of at least 6 feet must be practiced.
   • Microwaves will not be available. Students will be required to clean and sanitize their eating area.
      Cleaning materials are provided.
   • Bathrooms may be used if needed. Students will sign out and sign back in when they return from
      the bathroom.
   • Students must leave the building if they are not wanting to stay in the classroom for the lunch
      hour.
   • All students who leave the building at lunch will be allowed to return at 12:20 pm and must
      proceed directly to their afternoon class.
   • Take-out and delivery of food to the school is not permitted.
Student Services
Grade 12 FNMI Students! Anyone wanting to be recognized at grad with a small cultural gift, please see
Mrs. Hazen in Student Services before May 21st.

Youth Connection Corner: Come join our Youth Connection Corner every Wednesday from 5pm to
6pm. To register, please email jessicajliao@sods.sk.ca
This program is for youth aged 14 to 24 and will be held online! Create a safe space with peers and
adult allies & learn about self-care and mindfulness practices!

Capsule Bursary 2021/22: the Canadian Association for the Practical Study of Law in Education
("CAPSLE") established a bursary to provide financial assistance to students entering post-secondary
Education and/or Law programs. One $1,000 bursary is available for the 2021/2022 academic year. The
following are the eligibility criteria for the Bursary: (a) The applicant must have been accepted to a
Canadian university program in a recognized Faculty of Education and/or Faculty of Law in the 2021/22
academic year; (b) Priority will be given to applicants who identify as a member of a group that is under-
represented in Education and/or Law. Application deadline is May 31, 2021. For more information and for
application details, please see Student Services.

Think BIG program, hosted by Grande Prairie Regional College, located in Fairview, AB and
sponsored by Finning (Canada)
The ThinkBIG - Heavy Equipment Service Technician - program is the result of a unique partnership
between GPRC, Caterpillar Inc., world leader in the manufacturing of heavy equipment, and Finning,
Caterpillar's largest dealership worldwide. GPRC is the only post-secondary institution in Canada to offer
this globally recognized training, which is custom-formulated to meet Alberta Apprenticeship examination
requirements. The ThinkBIG program is a two year diploma program (80 weeks in length) located at
the GPRC Campus in Fairview, Alberta. Students gain advanced technical knowledge and hands-on skills
directly related to Caterpillar equipment and upon graduation are ready to work anywhere Finning has
opportunities – more than 40 locations across Saskatchewan, Alberta, B.C., NWT and the Yukon.
Graduates are in exceptionally high demand. This program consists of five 16-week blocks divided into 8
weeks of classroom theory and labs on campus, followed by a paid 8-week work practicum at a Finning
location. The applicant should have a genuine interest in mechanical systems and a desire to understand
the underlying theoretical principles that govern machine operation and design. The work often involves
analytical troubleshooting and problem solving in an active and physical work environment. Those who
are considering this program should enjoy the challenge of working on some of the largest, most
technologically advanced equipment in use today. Students must be Canadian residents and able to work
in a physically demanding environment. Finning will pay the tuition for this program for successful
applicants and, upon commencement of the program, students will become employees of Finning. As
employees of Finning, students will receive benefits as per Finning's benefits plan after completion of a
three month waiting period. Each successful applicant will receive coveralls, books, apprenticeship exam
fees, and personal protective equipment at no cost. Students must provide their own CSA approved
footwear and basic set of tools. At the end of the program, employment is not guaranteed with Finning,
but every effort will be made to accommodate successful students. In order to be considered for the
program, the candidate must apply directly to the college and meet the entrance requirements. More
information may be found in Student Services or at https://www.gprc.ab.ca/programs/thinkbig-service-
technician.html

News from University of Saskatchewan:
  1. U-Start registration is open! We're excited to meet our new admitted undergraduate students at
      U-Start events in May and June. By attending, students admitted in summer/fall 2021 will get
      ready for their next important post-secondary milestone: class registration! Students can sign up
      for colleges sessions and student services sessions. By participating, they will learn:
          • how to choose and register for classes
          • how to get a head start
          • where to get help
          • what they need to know before September.
      Students attending USask this year can also find resources on our new students website.

   2. Time to get ready to register for fall/winter classes. It's time for new USask students to start
      planning what classes they are going to register in for the 2021 fall and 2021 winter
      terms. Students are encouraged to save their draft class schedules in PAWS using the Plan
      Ahead tool, which will make registering for classes easier. Class registration information will be
      emailed to students and is available on our classes and registration page. Students who sign up to
      be part of a Learning Community (LC) or are starting classes in the College of Engineering will
      receive additional class registration instructions since the class registration process is slightly
      different for these groups.

   3. Colleges' application deadlines extended. Canadian citizens and permanent residents can still
      apply for admission to
         • Edwards School of Business (May 15), with requirement to submit documents by June 1;
         • Engineering (June 1), with requirement to submit documents by June 15;
         • Agriculture and Bioresources (July 1), with requirement to submit documents by July 15;
         • Arts and Science (August 15). A&S applicants are encouraged to apply as early as
              possible since class registration opens in June.
4. Arts and Science Transition Program Are you thinking of applying to the College of Arts
      and Science, but are not certain if their marks meet the entrance requirements? Would they
      benefit from comprehensive support during their first year, and a tight-knit community of other
      students to study with? The Arts and Science Transition Program may be a great fit! Students
      may submit an Application for Admission and select "Arts and Science Transition" as their first-
      choice program when applying for admission. Visit the Arts and Science Transition Program
      webpage for more information!

   5. Starting classes in the summer term is a great way for students to get ahead in their degree
      program, lighten their course load for the upcoming fall and winter terms or complete a
      prerequisite needed for a future class. In line with federal and provincial requirements regarding
      COVID-19 prevention, summer classes will be offered primarily remotely (e.g. online) with limited
      in-person instruction where circumstances permit. No matter if classes are in-person or remote,
      students will receive a rich and rigorous education—with access to study help, health and
      wellness resources, events and workshops and much more. These summer class options are
      particularly popular with first-year students:
          • LING 110, Introduction to Grammar July 5-23 (quarter 3)
          • Math 102, Precalculus Mathematics July 5-August 17 (summer term)
          • Math 110, Calculus I July 5-August 17 (summer term)
          • Math 164, Introduction to Linear Algebra July 5-August 17 (summer term)
      Students can learn more about starting university in the summer here or requesting a start term
      switch here.

   6. Planning on taking a math course in your first year at USask? Whether new USask students
      are looking to complete their quantitative requirement for a Bachelor of Arts degree, thinking about
      becoming a teacher or planning to major in mathematical physics, most new students take an
      introductory math or stats course in their first year. But how do students choose which one to
      take? The Department of Mathematics and Statistics has developed a new web page to help
      students figure out which introductory math or stats course is right for them. Please feel free to
      share this page with your grade twelve students. Also, don't forget that the Math Readiness
      Assessment is available to students who need to take a calculus course for their program, and
      want to be prepared for the course they choose to register in.

   7. Next year's Grade 12 students can get a head start with Edwards' COMM 101 Early
      Start Students entering Grade 12 in 2021 have the opportunity to get a head start on their
      degree by taking COMM 101, an online business course offered by Edwards School of
      Business. With COMM 101 Early Start, students can:
          • find out whether commerce is right for them
          • discover what major they're interested in
          • possibly earn a scholarship for future degree
          • earn a high school credit
      Students are encouraged to apply on Edwards' COMM 101 Online page by June 30, 2021 to start
      in September 2021.

St. Anne's Knights of Columbus Bursary: $500 bursary to a Grade 12 student from BJM meeting the
following criteria:
     • registration in post-secondary education
     • Parish Involvement
     • School Involvement
     • Community Involvement
     • Academic Standing
     • Letter of Reference
Application deadline is June 1, 2021. For full details and application, please see Student Services.

St. Anne's Catholic Women's League Bursary: $500 bursary to a Grade 12 student from BJM meeting
the following criteria:
    • registration in post-secondary education
    • Parish Involvement
    • School Involvement
    • Community Involvement
    • Academic Standing
    • Letter of Reference
Application deadline is June 1, 2021. For full details and application, please see Student Services.

University of Alberta: We're here to help your students register for the University of Alberta!
Registration for online faculty-specific and general Registration 101 sessions are now available. At this
session students will:
   • Learn how to navigate the Bear Tracks system for course selection and registration.
   • Chat with an advisor and get advice on which courses to take.
   • Explore the next steps on their journey at the U of A.
Students can register at uab.ca/reg101.
2021 Nelson Scholarship Program is now open! Are you a Grade 12 student excelling in the classroom
and making a difference in your community? Apply for one of our $10,000 scholarship opportunities.
Recipients of the awards are young leaders of tomorrow, showcasing a commitment to community
stewardship and academic achievement. This year, we are once again offering two incredible
opportunities for students, our Civic Leadership Scholarship and our Indigenous Student Scholarship, in
partnership with Indspire. To learn more about our scholarship program and how to apply, click the link
below.
Applications close June 30, 2021.

Study and Go Abroad Virtual Education Fair: May 20
We would like to welcome you to the free Study and Go Abroad Winter Virtual Fair on Thursday, May
20th. We have a great line-up of universities attending. It is a valuable event, and totally free of
charge. The fair offers students an opportunity to meet online with representatives from post-secondary
institutions from around the world, so that they can start planning their next step in education, whether it
be at home or abroad. The fair will feature universities, professional schools and colleges offering short-
term and long-term programs, whole degrees, diplomas, certificate programs and summer programs.
Embassies and consortia will also be exhibiting at the fair, as will student travel organizations. Similar to a
regular fair, visitors to the virtual fair are able to visit booths, chat 'live' to university representatives via
text or video chat, download brochures, watch videos and attend webinars on a variety of different
topics. They will learn about scholarships, admission requirements and a full range of program options;
Law, Medicine, Engineering, Sciences, Entertainment and the Arts, IT, Hospitality and more. Check the
website for exhibitor information and profiles, and the webinar schedule. More details:
    • Date: Thursday, May 20th
    • Place: Online
    • Expo hours: 3pm to 9pm EST
    • Admission: FREE

University of Saskatchewan: Joining a Learning Community (LC) offered in the Colleges of Agriculture
and Bioresources, Arts and Science, Education and Kinesiology is one of the most beneficial choices new
students can make when starting university.
In an LC, new students can:
    • connect with students, alumni, professors and professionals who share common interests and/or
       goals – an academic social network!
    • access mentorship and support from successful, senior students (i.e., Peer Mentors) and recent
       graduates from USask.
    • develop the skills to adapt to university expectations and campus life and succeed in their new
       academic environment.
Important dates:
    • May 3 – June 9 - Sign-up period open for: Agriculture and Bioresources LCs; Arts and Science
       First-Year Learning Experience (FLEX) LCs; Kinesiology LCs
    • June 12 - First-year Education students and students entering the Kinesiology/Education
       Combined Program have to register for Education LCs as part of their program requirements
       along with their other classes.
Students are encouraged to browse Learning Community options online and speak to an academic
advisor in their college.

STM Academic Advisors: Grade 12 students; if you are applying to U of S next year and need some
help picking First-year Arts & Science Classes; St. Thomas More College academic Advisors can help
you navigate choosing courses and making your first USask class Schedule. To book your one on one
appointment with an advisor visit www.stmcollege.ca/advising

Innovation Credit Union Scholarship: We believe that post-secondary education is an important step
in creating opportunities for youth and we are proud to reward students who are giving back to their
communities. Paying tuition can be easier with an Innovation scholarship; 1st place - $5,000, 2nd place -
$3,000, 11 - 3rd place prizes of $2,000 each. Students can earn a scholarship to help them complete their
education if they are a full-time student enrolled in a first-year post-secondary program at any
Canadian university or college. The deadline to apply is May 31st, 2021.
Here's how:
    • Sign up for a $5 membership (if you don't already bank with us) - simply open a No-Fee Bank
        Account online in minutes
    • Reside in Saskatchewan
    • Complete our online form – apply today!
    • Post a 30-90 second video
    • Be open to giving a testimonial if you should win
For more information on our full Scholarship Program, video requirements, or to apply today, visit our
website.
Insurance Brokers Association of Saskatchewan (IBAS), is offering the Young Community Leader
Bursary — presented in partnership with Red River Mutual — which recognizes one graduating
Saskatchewan high school student who exemplifies outstanding dedication to making their community a
better place.
In 2021, the successful applicant will receive a one-time cash bursary in the amount
of $5,000. Application deadline is May 31st
The recipient of the Young Community Leader Bursary will:
    • Be a Grade 12 student in Saskatchewan, graduating in the spring or summer of 2021, with an
        intent to pursue a higher education within the next two years
    • Demonstrate an exceptional commitment to their community through volunteerism, school
        involvement, leadership of local initiatives, or other means of engagement
    • Be a role model in their community
    • Demonstrate academic dedication and achievement with a minimum cumulative Grade 11
        average of 75%.
Please visit our website to learn more about our bursary program. https://www.ibas.ca/bursary.html

Canadian Blood Services: Assignment Saving Lives
You're invited to participate in an initiative that will meaningfully impact lives in your community and
across the country. By raising awareness for blood donation and encouraging your peers to become
blood donors, you will help save and improve the lives of patients in Canada.
This program runs from April 1 to June 30, 2021. Active participants will have the opportunity to develop
leadership skills, project management experience and a chance to win a bursary of up to
$1,250. Participants need to recruit 15 unique blood donors to attend a Canadian Blood Services donor
centre from April 1 – June 30, 2021 to become eligible for a bursary or prize. A quick summary of the
program:
    • Open to High School students 17 years of age+.
    • Students can win a bursary of up to $1250.
    • Program can be done virtually outside of school hours.
    • Program participants aren't required to donate blood in order to win.
This is great program for students looking to gain additional experience on their resume as well as the
financial reward of a $1250 bursary. For more information or to sign up, check out our landing page at
https://www.blood.ca/en/assignmentsavinglives

Saskatchewan Institute of Agrologists (SIA) Branch Scholarship Program: at SIA, we know that
youth are the future of our industry. To support the youth in achieving their career in agrology related
sectors, including agriculture, bioresources, food or the environment, the Institute's six branches
(Northeast, Northwest, Regina, Saskatoon, Southwest and Yorkton) are each awarding a scholarship of
$1000 to candidates who meet the eligibility requirements and demonstrate a desire to pursue a career in
agrology. There will be one winner from each of the six SIA Branches. APPLICATION DEADLINE: May
31, 2021 ELIGIBILITY: Student must presently be a Grade 12 high school student, graduating in June;
Student must have plans to enroll as a first year full-time student this fall in a Saskatchewan-based,
post[1]secondary program that is associated with the agrology industry. (Ex: agriculture, bioresources,
food and environmental sciences); Student must not be an immediate family member of current Institute
staff or councillors. For more information and applications, please come to Student Services.

The Royal City Soccer Club, a registered non-profit organization, is excited to offer volunteer and camp
counsellor opportunities at our day camps this summer. There are amazing opportunities for students in
grades 9 to 12 during the summer months of July and August. Our program is designed to encourage
and promote personal development, team building and life skills in a fun, safe and inclusive
environment. We have 2 locations in Saskatoon: Bishop James Mahoney HS and Wildwood Park -
details available on our website. For any questions or to apply, visit our website at royalsoccer.com or
contact us at 1-800-427-0536 or by email at volunteer@royalsoccer.com. Sign up by June 1.

For students going into Grade 11 or Grade 12: E.D. Feehan Catholic High School offers the following
programs which are open to students in GSCS; you would remain a student at BJM and just go to
E.D. Feehan for the specified classes. For more information and for an application, please come to
Student Services.
   1. Construction 20/30
          • Prerequisite: Industrial Arts 10
          • This course is an excellent opportunity for students to explore the many trades involved in
               building a house. Students will build a house from "scratch" to "lock up" stage. Students will
               have an opportunity to gain apprenticeship hours as well as take part in a summertime
               internship program. Students will be provided steel toed boots, coveralls, glasses and
               gloves. Upon completion of the course, students may keep these safety supplies.
   2. Interior Finishing 20/30
          • Prerequisite: Industrial Arts 10
          • This course assists students in acquiring and developing skills related to interior finishing
               of residential building trades. Students will have an opportunity to learn about insulating;
               plumbing; electrical; drywall boarding and taping; flooring; cabinet installation, etc.
               Students will operate hand tools and power machinery related to the construction trade.
               Students will be provided steel toed boots, coveralls, glasses and gloves. Upon completion
               of the course, students may keep these supplies.
University of Saskatchewan:
   1. Every Wednesday - Drop-in-Q&A Wednesdays Did you know students can book a 20-minute
      appointment with a USask recruitment officer every Wednesday to answer any questions they
      have about admission requirements, scholarships, housing and other information they would like
      to know before becoming a USask student? Appointments are available for students interested in
      applying to undergraduate programs in the Colleges of Agriculture and Bioresources, Arts and
      Science, Education, Engineering, Kinesiology and the Edwards School of Business.

    2. Chat with current Edwards and Arts and Science students! Are your students wondering
       what university will be like next year? The USask College of Arts and Science and Edwards
       School of Business are excited to launch a new chat platform where future students can connect
       with Students Ambassadors in each college and ask questions about the many programs and
       degrees available.

Academic Support:
Academic support is available weekly through the Open Door Society. You must register to be matched
with a university student who will meet you virtually. It is available for all students. Full poster is available
outside EAL and Student Services.

Jean Lumb Awards: presented to outstanding students who have excelled in eight areas:
Academics; Athletics; The Arts; Community Services; Defense of the Environment; Dignity of Life;
Innovation, and Leader of Tomorrow. Students must be enrolled full-time in any grade in a high school or
secondary school in Canada and of Chinese heritage. The application deadline is May 24, 2021. To
apply, go to http://www.JeanLumbFoundation.ca
Jean Lumb, C.M. (1919-2002), was the first Chinese Canadian woman to receive the Order of
Canada. Among her many other honours is the naming of the Toronto District School Board's newest
school, Jean Lumb Public School that opened in 2020.