Summer/Fall 2018 - University of Illinois Springfield
Page content transcription
If your browser does not render page correctly, please read the page content below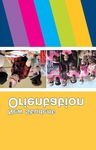 Welcome to UIS!
                                              As a new student
                                              you will be attending
                                              UIS KickStart and
                                              Launch Week.

As a new student enrolling in the summer or fall semester of 2018
you will be participating in two mandatory orientation programs
this summer: Summer KickStart and August Launch Week.

The first program you will attend is one of our two-day Summer KickStart
orientation sessions in June, July or August. During KickStart you will learn more
about UIS academic expectations, meet with an advisor, register for classes, meet
faculty, staff and current students, and learn about resources that will support your
success during your collegiate career. The second program, Launch Week, will take
place several days before classes start in August. You will meet more of your fellow
classmates while learning about tools for success that you will need during your
first year at UIS and beyond.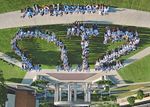 Orientation KickStart
Who Attends Summer KickStart?
All first-time, first-year students and freshmen transfer students (transferring in less
than 30 credit hours) enrolling in the summer or fall semester are required to attend
Summer KickStart. We have a program for parents/family members as well.

Where Students Will Stay and What You Should Bring
Each summer New Student Orientation uses one of the residence halls for overnight
orientation housing. This year we will be in Founders Residence Hall (FRH). You will be
staying with one other student. You, your roommate, and another suite of students of
the same sex will share a bathroom with a shower. Your residence hall room will be air
conditioned and have basic linens (a pillow, sheets, blanket, bath/hand towels, and
washcloth). See page 13 for suggestions on what to bring for your overnight stay.

     August KickStart. Since classes start the next week, students attending the August
     KickStart and who will be living on campus will be able to move into their resi-
     dential assignment on the morning of their KickStart session. Commuter students
     will come to campus each day for KickStart and Launch Week sessions. Commuters
     will need to make sure they give their employers their KickStart and Launch Week
     schedules so employers can work around that schedule.

Why Do Students Stay Overnight in the
Residence Hall During KickStart?
To get to know one another. All students, whether planning to live on-campus or
commute from home will stay overnight. This will provide plenty of opportunities for
you to meet, make connections, and get to know some of your classmates. After
mandatory programming is done at 8:45 p.m., students will get to check-into their
room and enjoy fun get-acquainted activities and games. There will also be board
games and refreshments in the residence hall so students can continue to hang out
with each other. It is great to see students at breakfast the next morning excitedly
talking with the KickStart classmates they got to know the night before.

Why Is Orientation Mandatory?
We want our students to be successful and see them graduate from UIS. Our Summer
KickStart and August Launch Week programs have been intentionally developed by
UIS faculty and staff members to include sessions and information that lay a
foundation for that success.

How Much Does Orientation Cost?
There is a mandatory $175 Orientation Fee that is assessed to each incoming first-year
student and covers expenses for the student for KickStart and Launch Week and
materials and one meal for up to two family members or guests at KickStart. The online

                                                              www.uis.edu/orientation/ | 1
registration form is the only way to pay the Orientation Fee by credit card. Personal/
cashier's check and money order payments can be sent by mail or paid at KickStart
check-in. Students can also elect to defer the Orientation Fee to the student's semester
bill (due September 28). Please keep in mind that Orientation Fees are not calculated
in the Office of Financial Assistance's Cost of Attendance and financial assistance awards
might not be enough to cover this fee.

The Orientation Fee is mandatory and non-refundable. If a student attends KickStart,
but decides not to come to UIS, they are still responsible for the Orientation fee for
themselves and any additional guests not covered in the fee and will be subject to late
fees and other penalties if not paid by September 28.

Placement Testing
Math/Reading Placement Tests
Entering students may have to take Math, Reading, and/or Foreign Language
Placement Exams.
•    An ACT Math Subscore of 22 or below, or an SAT score of 539 or below, requires a
     placement exam. Majors in Business, Sciences, Math, and Computer Science have
     stricter placement requirements and specified math coursework. Review the grid
     on the Testing Services website to determine if you are required to test.
     www.uis.edu/cas/testingservices/placement-testing/
•    An ACT Reading or English subscore of 20 or below, or an SAT score of below
     600 requires a placement exam. (By virture of the scores needed for admission
     into the program, CAP Honors students are exempt from taking the English
     placement test.)

If you are unclear about the major requirements for ACT scores or what tests you
need to take, please contact your advisor:
•    Capital Scholar Honors students contact CAP by phone (217) 206-7251 or
     (800) 252-8533 or by email: capitalscholars@uis.edu.
•    All other first-year students contact the Office of Advising Services, Information
     and Support (OASIS) by e-mail: advising@uis.edu or phone (217) 206-7471.

Taking English and Math Placement Tests Before KickStart –
Remotely or On Campus in Springfield.
It is strongly encouraged that students take required English and Math placement
testing BEFORE their KickStart session by going to one of our remote sites which are
available throughout Illinois and across the U.S. If you live near Springfield, you can
make an appointment at our Testing Services office here on campus. Taking tests
before your KickStart date will shorten your first KickStart day and allow you and your
family to arrive on campus later in the morning.

On Campus
Placement testing is scheduled at UIS throughout the year. Contact Testing
Services to request an appointment by phone during regular business hours at
(217) 206-8114 or by email: testingservices@uis.edu. You can visit their website at
www.uis.edu/cas/testingservices/ for current information about hours. There is no
charge to take placement tests at UIS.

2 | www.uis.edu/orientation/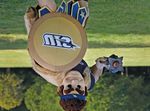 Remote Sites
Testing can be scheduled at remote testing locations throughout Illinois and the
United States. If you would like to go to one of the remote testing sites near your
home, complete the online form at https://illinois.edu/fb/sec/1998251. Someone from
the Testing Services office will contact you about remote site testing options.

There is a small fee to test at remote sites. Save the remote testing site payment
receipt and bring it with you to KickStart. Turn it in to the OASIS advising staff on
Day 2 of KickStart. A reimbursement will be credited to your UIS student account.

Foreign Language Placement Testing.
Depending on your major, program of study, TOEFL, or ACT/SAT scores you may need
to take a placement test before you can register for a foreign language course. Contact
the Modern Languages Department by e-mail at lng@uis.edu for questions about
foreign language placement. To schedule your foreign language placement test
for the morning on the first day of your KickStart session between 9 and 11 a.m.
complete the Modern Languages Placement Testing Request form online at
https://uofi.uis.edu/fb/sec/7339755.

     Parents, Family, and Guests
Parents/Families and Guests Orientation Program
Our orientation program has a track for parents/families designed to help them under-
stand the transition that parents/families and the student will be making. Sessions will
also help parents/family members become familiar with resources our campus has to
support students. Some sessions students will be with their parents/family members
and other sessions have been designed specifically for parents and families. We do
have a full program for our parent orientation. Parents will have their own Orientation
Leader (OL) who will be with them, and on Day 2 when you break into smaller groups
your OL will take the group to each session.

The parent program is optional. While we want to make sure parents and family
members learn about our campus resources so they can support their student, we
understand if you don't want to attend some sessions. You are welcome to visit the
bookstore or relax in one of our lounge areas. Just note that you will not be able to
attend students-only sessions.

What if My Parents Cannot Attend KickStart with Me?
Students can bring close family friends or mentors over the age of 18 if parents/family
members are not available. It is expected that these guests will follow the Parent/
Family Orientation Program, take notes, and collect information for the student. Guests
will also be expected to stay at one of the local hotels.

Additional Guests
The Orientation Fee includes meals and materials for the student during KickStart and
Launch Week and a meal and materials for up to two (2) parents, family members, or

                                                               www.uis.edu/orientation/ | 3
guests to attend KickStart and the Welcome Picnic during the Launch Week. If you
would like to bring additional family members or guests there will be an additional
guest fee of $25/person to cover most of the cost of the meal and refreshments. You
can pay for additional guests when you register for KickStart. Please be aware the
guest fee for any guests who do not come to KickStart will not be refunded. If you are
unsure of a guests' attendance you can wait until you check-in for KickStart and pay
those additional guest fees on site by check or money order. We are not able to take
cash, international money orders, or international checks.

Children
While we encourage students to share their orientation experience with family members,
we have found the littlest family members get bored very easily since there are no play
facilities and equipment available for them. They might have a better time if they stay
at home with family members or friends and among their favorite playthings.

Overnight Accommodations – Area Hotels
Because students are sharing a room with another student, family members and
guests are not allowed to stay in the residence hall and must make accommodations
at one of the area hotels. We have identified a number of hotels with different price
points and amenities for families to choose from. Several hotels offer special rates if
you call their Springfield phone number to make reservations and let them know you
are coming for UIS Orientation. Please view the list on our website under the Travel
and Accommodations link.

Driving, Parking, and Arrival Directions
Driving Directions and Campus Map
You will be able to find driving directions, a printable map of campus, and parking lot
information on our website at www.uis.edu/about/maps/.

Parking
There will be 5 minute unloading in front of Founder's Residence Hall (4800 Eliza
Farnham Drive). Parking Lot D is closest to the residence halls. Most of our programming
will be in the Student Union and the Public Affairs Center (PAC). Guest parking is
allowed in Lots C-North, D, I, J, and A.

Orientation Help Desk 8:30 a.m. – Noon
We will have OLs in Parking Lot D and the lobby of Founders Residence Hall (FRH) to
answer questions. OLs in FRH can take groups to Testing Services, Financial Assistance,
and other offices. They will also be offering campus tours. OLs can check student
baggage in secure storage until overnight housing check-in at 9 p.m.

Overnight Orientation Housing
All students will be staying overnight in Founder's Residence Hall with another student.
Overnight Housing Check-in will be from 9 – 9:30 p.m. See the first-year student check-
list on page 13 for what to pack. If something happens to delay your arrival until noon,
go straight to KickStart check-in. We can secure student luggage until Overnight
Housing Check-in at 9 p.m.

4 | www.uis.edu/orientation/
Students or Family Members with Disabilities
Students who need accessible housing for their overnight stay or a family member
needs other accommodations during KickStart and Launch week please indicate this
on the online registration form. We need at least three weeks notice before the
orientation session to make arrangements with our Office of Disability Services.

Students with Parents who are Spanish-Speaking
We will have student interpreters at KickStart sessions. The student interpreter has
been approved by our Spanish language instructor for their Spanish language abilities.
Our student interpreters will work with one or two families during both days. They will
meet the family at KickStart check-in to review the schedule and identify things the
family wants to attend or participate in. The student interpreter will be available to
attend the Financial Assistance consultation with the family if they are needed to help
ask questions about the award letter. You can request an interpreter when you register
online for KickStart.

         Registering for KickStart
Step 1: Claim Your NetID and Access Your UIS Email
Before you can make your reservation you will need to create your NetID – this will
allow you to access the UIS Enterprise system for Registration when you are at KickStart
and activate your UIS email account. Visit our website at www.uis.edu/newstudentori-
entation/firstyearorientation/ for directions and the link to set up your NetID.

Step 2: Review the KickStart Dates and Schedule
before making travel arrangements
Please review the dates and schedule below carefully, and talk with your parents,
family, or guardian. If you are an UIS Athlete, CAP Honors student, or in the STARs
program there are specific dates that have been designated for you.

2018 Dates Summer KickStart, two-day, overnight sessions:
          June 11–12 ✜s                   June 21–22 ✜
          June 15–16 ✜s                   July 16–17
          June 18–19 ✜s                   August 20–21 * ✜s

s Athletes ✜ Capital Scholars
*Reserved for students admitted after July 1, Out of State, and International Students.
(August is both an Honors and Traditional session. It is also an Athlete preferred session.)

Athletes. If you have been offered a position on one of the UIS athletic teams you are
strongly encouraged to attend one of the dates that have been designated by the
Athletics Department. Look for this symbol s to identify these sessions.

                                                                 www.uis.edu/orientation/ | 5
Capital Scholars Honors Program. There are four orientation session dates desig-
nated by the ✜ symbol that students admitted to the Honors program can choose
from. Honors advisors will only be available on those dates.

STARs Program Participants. Students who have been accepted into the STARs
Program are encouraged to attend the Orientation Program on July 16–17 as part of
your Summer Bridge Program which runs July 17–27. Check your email for more
information about the STARs Summer Bridge program.

Step 3: Register for Orientation
Review the Summer KickStart dates and the schedule outlined on the next page. Talk
with your parents/family members, or guardian about the dates(s) that fit into your
summer schedule (keep in mind work, vacations, and summer activities).

UIS New Student Orientation uses the same software that UIS Admissions does for their
KickStart registration form. You will need the email and password you use to check your
UIS Admissions Status Page to log into the KickStart registration form. You can enter
the form from your UIS Status Page or from our website www.uis.edu/orientation/
click on the First-Year Orientation link, scroll down to find the online registration link
"Registration for Summer/Fall KickStart 2018 is now open! Click Here to Complete the
Registration Form." The online KickStart registration form will ask you which date you
want to attend. CAP Honors students must select an honors date, students not admitted
to CAP Honors must select traditional dates. Complete the online form— take your
time to read through it carefully. You can pay the Orientation Fee online by credit card
or send a personal/cashier's check or money order by mail after you register.

Step 4: Print Your Confirmation and Put it in Your Calendar
A confirmation of your KickStart registration will be sent to your UIS email account.
Please make sure you read the confirmation and take note of the KickStart session
dates. Share your KickStart confirmation with your parents/family members and guests
who will be attending with you and put it in your calendar. You will receive an email
reminder about your KickStart session to your UIS Webmail account about a week
before your session.

Step 5: Get Ready for KickStart and
Print the First-Year Student Checklist
We have a first-year student check-list on our website that has more information than
what we are able to share in this brochure. Please print this and work through the
items that need to be accomplished before your KickStart session. This includes making
sure final transcripts, final ACT/SAT scores, and AP scores are sent to the admissions
office, gathering your immunization records, checking with your advisor to see if you
need to take any placement exams, and completing your On-Campus Housing form
and sending in your Housing deposit, or your Housing Exemption form if you are
eligible to commute from home.

6 | www.uis.edu/orientation/
KickStart Schedule Overview
A more detailed schedule will be online. Please check back before your KickStart
Session as we will continue to work on the schedule for the next several weeks.

Day One      (Day 2 continued on page 10)
8:30 a.m. – Noon   Orientation Help Desk and Student Luggage Check, Founder's
                   Residence Hall.

9 – 11:30 a.m.     Placement Testing (for students who have not already taken them);
                   Optional Morning Activities
                     • Office of Financial Assistance: Counselor Meetings
                     • Campus Tours

10:30 – 11:30 a.m. Parents of Capital Scholars Honors Students Program Information
                   Session (June 11, 15, 18, 21 only)

11 a.m. – Noon     Lunch on Your Own (Student Union Food Studio accepts major
                   credit cards and cash

11:30 a.m.         KickStart Check-in Begins, Student Union Ballroom Lobby, 2nd Floor

12:15 p.m.         Welcome Students and Families, Student Union Ballroom

1:45 – 5:25 p.m.   Student Track: Refreshment Break; Orientation Group Meeting;
                   Graduation Plan; Career Exploration; Advising

1:45 – 5:30 p.m.   Parent & Family Track: Refreshment Break; Parent Groups,
                   Understanding Your Student's Transition; Campus Safety &
                   Security; Health & Counseling, Library Tour.

5:40 p.m.          Students, Parent, Families, and Guests: Living on Campus [Residence
                   Life] OR Commuting to Campus What Students and Families Need
                   to Know

6:15 p.m.          Parent, Families, and Guests: Dinner on Your Own—Take this
                   opportunity to explore some of our unique Springfield eateries.

6:15 p.m.          Students: Dine with Orientation Team

7:05 p.m.          Students: Learning in a campus community

9 p.m.             Students: Overnight Housing Check-in—Students will check into
                   their overnight orientation housing assignment

9:30 p.m.          Students: Evening Fun—We will start off with some group activities
                   to get acquainted and then there will be both active and quieter
                   activities available for students to choose from.

                                                           www.uis.edu/orientation/ | 7
UIS
                               Campus

                                               PAC – Public Affairs Center
                                         BSB – Business Services Building
                                        HRB – Human Resources Building
                                  HBC – Homer Butler Housing Commons
                                TRAC – The Recreation and Athletic Center

8 | www.uis.edu/orientation/                   www.uis.edu/orientation/ | 9
Day Two
7:30 a.m.           Students: Breakfast with the Orientation Team

8:05 a.m.           Students: Orientation Group Meeting

8:05 a.m.           Parents, Families, and Guests: Coffee with Administrators & Faculty

8:40 a.m.           Students, Parents, Families, and Guests: Campus Opportunities
                    Fair—Turn in Immunization Forms, Student Insurance Assistance,
                    Financial Assistance Consultations, Learn more about campus
                    resources from department representatives.

9:45 – 11:50 a.m.   Students, Parents, Families, and Guests: Information Sessions

11:55 a.m. –        Student Track: Getting It Done: Advising, Registration, i-Card, Lunch*
3 p.m.              Parent/Family Track: Parent and Family Information Sessions, Lunch*

3:10 p.m.           Closing—Next Steps, August Launch Week

3:25 p.m.           Students: Collect luggage from residence hall.
                    Students, Parents, Families, and Guests: Return Home. Travel Safely!

3:30 – 5:30 p.m.    Athletics Information for Student Athletes and their Parents/Families
                    (June 12, 16, 19 only)

* Students and Parents/Family members will be given a $10 conference card to use in the
Union Food Studio for Lunch. You may want to bring a little extra money in case your lunch
selection is more than $10

10 | www.uis.edu/orientation/
First-Year Student Checklist
Things to do before your KickStart session…
o   Placement Testing. See if you have to take placement testing and make the
    appropriate arrangements. See pages 2–3 for more information.

o   Living On Campus or Commuting? UIS believes (and research on student
    success shows) that traditional freshmen and sophomore students are best
    served by living in a supportive residence hall community. First-year and transfer
    students under 21, not residing with parent(s) or legal guardian(s), and having
    earned fewer than 60 credit hours in two (2) full years after leaving high school,
    are required to live on the UIS campus. In addition, all newly entering campus
    participants with IEP and ESL status are required to live in UIS Housing for one
    year, unless otherwise exempted. If you want to live in university housing, or do
    not meet the exemption criteria, you must apply for on-campus housing and pay
    the deposit: www.uis.edu/residencelife/forms/contracts/. Please read the Terms
    and Conditions, complete the application/contract and submit your security
    deposit. Residence Life cannot process your housing application/contract until
    they receive your security deposit. The security deposit cannot be waived, nor
    deferred. It is not included in the cost of attendance Financial Assistance
    provides, and may not be covered by your Financial Assistance Award.

    First-year freshmen students will be moving into their fall 2018 housing assignments
    on August 22. Information about fall move in will be available on the Residence
    Life website at www.uis.edu/residencelife/about/moving-in-and-out/.

    Or Apply for a Housing Exemption. Students seeking to commute to campus must
    first petition and be granted a Housing Exemption from the on-campus residency
    requirement. This pertains to those under 21 who intend to be a UIS Commuter
    Student by living at home with their parent(s), legal guardian, or spouse in the
    greater Springfield area (within 40-mile perimeter of campus). This definition
    does not encompass grandparents or other extended family members. Please
    review the criteria and complete the form online at www.uis.edu/residencelife/
    about/housingexemption/.

o   Make Arrangements for Travel and Accommodations.
    See our Travel and Accommodations page (www.uis.edu/newstudentorientation/
    travelinfo/) for train information, ground transportation, and driving directions to
    campus.

    Do not wait too long to make train reservations. If you are coming from the
    Chicago area take the train that arrives in Springfield at 10:15 a.m. on the first day
    of KickStart. On the second day of KickStart our program ends at 3:30 p.m. Make
    your train reservation departure time after 4 p.m.

                                                            www.uis.edu/orientation/ | 11
Parents/Family Members/Guests should make reservations at a local hotel for
    their overnight stay (only students will be staying in one of the residence halls
    on-campus). We have a number of hotels that are offering discounted rates for
    UIS Orientation. In August only students living on-campus will be staying on
    campus in their rooms, commuter students will be coming to KickStart each day
    directly from home.

o   Proof of Immunization Requirement. Complete the UIS Immunization Form
    (www.uis.edu/healthservices/immunizations/form/) and provide documentation
    of your immunization records.

    Failure to provide proof of immunization by the 10th day of classes deadline
    results in the assessment of an Immunization Non-Compliance Fee, as well as
    a restriction being placed on course registration in future semesters. Detailed
    information regarding the immunization requirements may be obtained by calling
    Health Services at (217) 206-6676 as well as on their website listed above.

o   Disability Services. Students with a documented disability are eligible to
    receive support and services through the Office of Disability Services. Students
    should visit the office in the Human Resources Building (HRB) room 80 to receive
    appropriate forms to complete, or download the forms from their website.
    Students who require an alternative format for textbooks should notify the office
    as early as possible over the summer. For additional information please call
    (217) 206-6666, voice, (217) 206-6668, TDD, or Email: ods@uis.edu.
    www.uis.edu/disabilityservices/

12 | www.uis.edu/orientation/
Things to bring to KickStart
Students:
•   Government Issued ID: Passport, Driver's License, or State ID, so you can get your
    i-Card and take Placement Exams;
•   Completed UIS Immunization Form and copies of immunization records (if you
    would prefer to drop them off and not mail them);
•   Your Financial Aid award letter if you want to meet with a Financial Assistance
    counselor;
•   Bank account and routing information to set up Direct Deposit and parent/guardian
    email address for authorized payer enrollment with USFSCO Customer Service
    Office on Day 2 of your Orientation session;
•   Your UIN, NetID and password (save them in your smart phone—you will be using
    them during advising sessions, testing, and registration);
•   Rain gear and Sweater or jacket (meeting rooms can get a little chilly);
•   Spending money for snacks or the UIS Bookstore, which has great UIS gear [Meals
    that are included in your orientation fees are the refreshment break and dinner on
    day 1 of KickStart and breakfast and a $10 meal card towards lunch on day 2];
•   Personal Items: pajamas, a change of clothes, gym gear, or play clothes (optional),
    running shoes/sneakers (optional), toiletries, shower shoes, extra bath towels
    (optional), a blanket or sleeping bag (optional, we will be providing linens—see
    page 2), and alarm clock (or the alarm on your phone);
•   Move-in Items: For students attending KickStart in August, first-years living on
    campus will move directly into their fall housing assignment before Orientation so
    you will need to be prepared to bring things from home to move in.

Parents/Family Members:
We will have a Parent Relaxation Station where you will be able to take a break, have
some refreshment, or use a computer to check email. We will also have information
about using our campus Wi-Fi as a guest. Parents may find it useful to bring:

•   casual clothes;
•   sweater or jacket, and rain gear (Summer) or winter gear (January);
•   a good book (you will have time to relax in the evening);
•   Spending money for snacks or to by UIS gear at the UIS Bookstore [meals that are
    included in your orientation fees are the refreshment break on Day 1 of KickStart
    and coffee and a $10 meal card towards lunch on Day 2 – you may want to bring
    additional money in case your order is more than $10];
•   Clothes, toiletries for day 2 of orientation;
•   Don't forget to make overnight accommodations at an area hotel if you do not live
    locally. Parents, family members, or guests will not be able to stay on campus
    overnight.

See and print the complete First-Year Student Checklist on our website at
www.uis.edu/newstudentorientation/firstyearorientation/firstyearchecklist/

                                                           www.uis.edu/orientation/ | 13
Student-Athletes
Student-Athletes KickStart Orientation Dates
June 11–12 | June 15–16 | June 18–19 | August 20–21

Athletes. Incoming students who have been recruited to play on one of 17 UIS
Prairie Star athletic teams are required to attend an orientation session listed
above (or on page 5). Athletic academic advisors and student-athlete
programming will only be available during designated orientation dates.

Things to do before your KickStart session
o   Pre-Advising. Students should begin communicating with their assigned
    athletic academic advisor in April. Student-athletes who have accepted admis-
    sion to the Capital Scholars Honors Program will need to schedule a meeting with
    an Honors program advisor.

o   Placement Testing. Talk to your advisor to determine whether you need to
    test and make arrangements for remote testing ahead of orientation.

o   Request Transcripts and Scores. Request all dual-credit, final high school
    and college transcripts, and AP scores be sent to UIS Admissions.

o   Athletic Training Paperwork. Bring all Immunization Records, and the
    Incoming Student-Athlete Complete Medical Packet (located on the UIS Prairie
    Stars website at www.uisprairiestars.com. Go to the Student-Athlete menu, select
    Sports Medicine Information, then choose 2018–19 Student-Athlete Forms).
    Questions? Contact Athletic Training at (217) 206-7597.

Student-Athlete Programming
During the designated orientation sessions, incoming student-athletes will have the
opportunity to meet with their athletic academic advisor, hear from UIS coaches, and
interact with current and former Prairie Stars.

Student-Athlete Parent Programming
On Day Two parents of incoming student-athletes are invited to attend an informa-
tional session to learn more about the UIS Department of Athletics. Athletic Training
will be available to answer questions and collect medical packets and immunization
records. Parents can also double-check their student-athlete's status with the NCAA
Eligibility Center and get more information about joining the UIS Student-Athlete
Scholarship Society.

14 | www.uis.edu/orientation/
KickStart & Launch Week Info.
August KickStart Session Notes
The last KickStart orientation session on Monday, August 20 and Tuesday, August 21 is
for out-of-state students, students who applied after July 1, and international students.
The program will start at 12:15 p.m. on Monday, August 20. Students should arrange to
take any Placement Testing at a remote site prior to their
KickStart schedule.

Students living on campus will be able to check into their fall housing on the morning
of Monday, August 20. Residence Life will send you more information on the time and
location. Students will sign their inventory sheet and pick up their keys. While you are
moving in or doing last minute shopping, keep an eye on the time, especially if you
have to take placement tests. KickStart check-in is from 11:30 a.m. – 12:10 p.m. and you
will want to get lunch before KickStart begins at 12:15 p.m.

Commuter students/students living at home and their families can park in Parking Lots
C-North, D, I, or J. KickStart check-in is from 11:30 a.m. – 12:10 p.m. and the KickStart
program begins at 12:15 p.m.

August Launch Week
August Move-in - Residential On-Campus Student Move-in,
For First-Year Students Living on Campus
If you are not participating in the August 20-21 KickStart and are not on a fall sports
team, your first-year move-in date is Wednesday, August 22. The Residence Life Office
will post the move-in schedule on their website www.uis.edu/residencelife/ under the
Moving Information link. Put your i-Card in a safe place because you will need it for
check-in. Students will have until 4 p.m. to unpack, have lunch, and do any shopping.
Meal plans start on Thursday, August 23.

Commuter Students/Students living at home
If you will be driving to campus, make sure you go online to purchase your parking
permit during the first week of August. You can pick up your hangtag on August 22 –
bring your drivers license with you to the Parking Services Office in PAC 119. You will
be parking in the commuter lots during Launch Week. If you are taking the bus or
using other modes of transportation, make sure you arrive on campus for Launch
Week check-in from 4–4:30 p.m. At check-in you will receive your schedule and a meal
card that you will use to pay for lunches during Launch Week programming Thursday,
Friday, and Saturday.

Have your parents or family members follow you in a separate vehicle on Wednesday,
August 22 so they can join us for our Welcome Dinner and our New Student & Family
Convocation. You will finish the night at the Prairie Star Connections with the rest of
the class of 2022 and can leave campus after it concludes at 9:30 p.m.

                                                            www.uis.edu/orientation/ | 15
Please make a note of the mandatory Launch Week programming schedule Thursday,
Friday, and Saturday. If you have to work, make sure you let your supervisor know that
you will be unavailable during those times. We highly recommend that you take those
days off so you will be able to spend more time on campus with your new classmates
and enjoy all of our KickStart and Welcome Week activities.

August Launch Week Schedule
The Launch Week schedule will be posted online in July.

Wednesday, August 22
• Launch Week Student Check-in, 4 – 5 p.m. (mandatory)
• New Student and Family Welcome Picnic, 4 – 5 p.m.
• New Student and Family Convocation, 5:10 – 7 p.m. (mandatory)
• Orientation Group Meeting, 7:15 – 8:15 p.m. (mandatory )
• Prairie Star Connections 8:30 – 9:30 p.m. (mandatory)

Thursday, August 23 (mandatory sessions from 9:30 a.m. – 6 p.m.)

Friday, August 24 (mandatory sessions from 9:30 a.m. – 7 p.m.)

Saturday, August 25 (mandatory sessions from 10 a.m. – 3 p.m.)
* FREE, Fun Welcome Week programming for all students begins Saturday evening

Sunday, August 26 (no mandatory programming)
* FREE, Fun Welcome Week programming for all students

Monday, August 27 First Day of Classes

16
Get Connected & Stay Informed
       "Like" the Office of New Student Orientation & Family Programs on Facebook
       to stay up-to-date on the latest KickStart and Launch Week information.
       www.facebook.com/uisnewstudentorientation/

       Parents/Family members "Like" the UIS Prairie Stars Family Association
       (PSFA) Facebook page to connect with other parents and learn more about
       the PSFA and its activities. www.facebook.com/uispsfa/

       "Like" the University of Illinois Springfield page for updates and news about
       the UIS campus and our students.
       www.facebook.com/uis.edu/

       Follow us @UISOrientation on Twitter for updates or use the
       #UISOrientation?s handle for questions while you are on campus for
       KickStart and Launch Week.

       Follow uisedu and post your pics to the UIS Instagram account by
       using the hashtags #UISOrientation and #MyUISLife to document
       your Orientation and UIS experience!

    Questions about orientation programming? Contact our office by e-mail
 UISOrientation@uis.edu or while on-campus for KickStart tweet your questions
                   by using the hashtag #UISOrientation?s.

                                 Contact
Office of New Student Orientation & Parent Relations
          Student Affairs Building, Room 60
       Office Hours: M –F 8:30 a.m.–5:30 p.m.
                   (217) 206-8181
               UISOrientation@uis.edu
              www.uis.edu/orientation/

                                          UIS is a
                                       TOBACCO-FREE
                                         CAMPUS

                                                               Printed by Authority of the State of Illinois 2.18-400-55252
New Student Orientation & Parent Relations
    UIS       University of Illinois Springfield
              One University Plaza, MS SAB 60
Orientation   Springfield, IL 62703-5407

Summer and
  Fall 2018

                               To the new Prairie Star: