BECOME MORE 2021 - EXPAND - EXPLORE - EVOLVE - SOAR - studies nwu ac za
Page content transcription
If your browser does not render page correctly, please read the page content below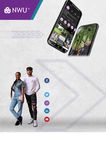 BECOME MORE
EXPAND - EXPLORE - EVOLVE - SOAR

                     2021
                 GUIDE / GIDS / TATAISO

REGISTRATION AND ORIENTATION PROGRAMME 2021
        NWU VANDERBIJLPARK CAMPUS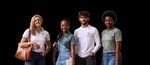 TABLE OF CONTENTS

                                                                 STUDENT

                                                                 EAGI
                                                                 12345678
                                                                 CAMPUS

    Welcome to              NWU              Student Campus          NWU                     NWU
       NWU             Office Bearers         Council (SCC)      Student card               SMS-line

Welcome to NWU				                      1         NWU SMS-line				14
Message from Prof Dan Kgwadi		          2         NWU Cares About you			          17
Message from Linda du Plessis		         3         Residence Contact Information		 26
Message from Dr Sibusiso Chalufu		      4         NWU & National Anthem			        28
Message from Siyabonga Hlope		          5         Campus Map					29
NWU Office Bearers				                  6         NWU Social media				            31
NWU Vanderbijlpark SCC			               7
NWU Student Card				                    10

    REGISTRATION

                        8 March 2021              9 March 2021              10 March 2021

                                         FACULTY AND SUPPORT SERVICES ORIENTATION

                      11 March 2021             12 March 2021               13 March 2021

                      14 March 2021             15 March 2021               16 March 2021

    STUDENT LIFE ORIENTATION

      23 March 2021           24 March 2021            25 March 2021             26 March 2021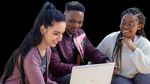 welcome to

                            NWU
                           It all starts here
The NWU's (North-West University) core activities, teaching-learning and research,
    are intertwined with community engagement and innovation on our three
            campuses which serve both distance and contact students.

                                                      8 Faculties
                                                             Health Sciences
                                                                  Law
                                                                Theology
                                                               Humanities
                                                              Engineering
                                                               Education
                                                    Natural and Agricultural Sciences
                                                   Economic and Management Science

   1                                                                 Previous   Next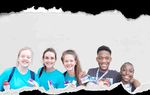 MESSAGE FROM

PROF DAN KGWADI
V I CE -CHA NCELLOR

Dear NWU First-year Students
A warm welcome to all of you to North-West University. Our aim is to make you feel at home and for you to
make a success of your education.
Our Reception and Orientation programme is designed to equip you to adapt as quickly as possible to life at
the NWU. It is important to realise that you will need to accept new responsibilities and develop much greater
self-reliance than you may have been used to in the past, more especially as you do this amidst a global
pandemic that has brought its own unique challenges on a global scale.
Diversity and inclusion are key facets of the student experience at the NWU and our service is offered with
an ethic of care. This means that we have zero tolerance for any form of initiation practices or other behavior
which contradicts our commitment to human rights, as well as any form of harassment or gender-based
violence.
Our role as academic and support staff of the NWU is to assist you on your journey. Please access the many
resources that are available to make this journey as smooth as possible. Never think that this is only meant
for others – make sure that you take ownership of every opportunity that the NWU offers.
Engage with fellow-students and be part of student life in all its many facets, but please do so in a safe
manner, adhering to the protocols put in place to curb the effects of the Coronavirus.
There will be many distractions, but remember that your academic success should take priority. We want you
to succeed, but you need to take responsibility for this. When classes commence, stay focused, participate
diligently and engage fully. This phase of your life lays the foundation on which you will build your career, and
a solid foundation is vital to success in your chosen career path.
Remember, it all starts here.
My best wishes accompany each and every first-year for a successful year and stay at NWU.

Prof Dan Kgwadi

    2                                                                                        Previous   Next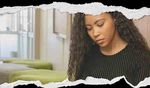 MESSAGE FROM

PROF LINDA DU PLESSIS
V I C E - P R I N C I PA L A N D D E P U T Y V I C E - C H A N C E L L O R : P L A N N I N G
A N D C A M P U S O P E R AT I O N S VA N D E R B I J L PA R K C A M P U S S

Welcome to you - the newest members of the North-West University family - and congratulations on your
achievement to meet the requirements for attending this great university! On behalf of the entire North-West
University community, I am excited that you have made the choice to join us.
I know you are preparing for the start of your university life under very challenging conditions, but we promise
you quality education and a unique student value proposition. As you explore your university life, please know
we are committed to delivering an outstanding experience for you.
Even as the Covid-19 pandemic continues to change our world, the North-West University's spirit remains as
resilient and as strong as ever. Though our lives have changed as a result of this worldwide pandemic, we
have come to learn that uncertainty is part of life and that health is a precious gift. Please understand that
your wellbeing and safety will always come first and that your success is central to our mission at the NWU.
With your collaboration we can make the 2021 academic year a great success.
We have a proficient team that will help you navigate your university life to ensure a successful start to your
university studies. I encourage you to explore all that the university has to offer and take advantage of many
of our services to help you achieve your full potential.
I hope you stay safe and remain positive: Covid-19 will pass and you will be wiser, stronger and more resilient.
I cannot wait to see you make a mark on our community in a few short months! Once again, on behalf of the
entire university community, welcome to the NWU. We hope your time at the university will be exciting and
will challenge you in new and different ways. Have a fabulous year!

Sincerely,
Prof Linda Du Plessis

    3                                                                                          Previous   Next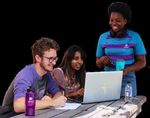 MESSAGE FROM

DR SIBUSISO CHALUFU
EXECUTIVE DIRECTOR: STUDENT LIFE

On behalf of NWU Student Life, I would like to welcome you, our First Year Students,
and congratulate you on completing your high school education amidst the challenges
occasioned by the outbreak of the COVID-19 pandemic. Through achieving this milestone, you have already
displayed great perseverance and dedication towards achieving your full potential – something that will come
handy as you navigate this thing called life.

As Student Life we aim to contribute towards your holistic development by ensuring that you become a well-
rounded, innovative and socially responsible global leader. The NWU is committed to providing a diverse, safe
and valuable student experience through a rich variety of co-curricular programmes and activities including,
arts and culture, sports, student leadership, residence life, student media, health and psycho-social support.

Although COVID-19 has required us to re-think how we function and engage, I can assure you that the 2021
Registration and Orientation Programme has been carefully adjusted to reflect a hybrid model of presentation,
which will equip you with the necessary skills and information to successfully navigate and complete your
academic journey at the NWU.

From today onwards you are part of the NWU community and our staff and students are here to support and
guide you amidst the trying times we now face. I encourage you to explore, participate and enjoy the wealth
of opportunities available to you, presented either online or where possible in person, whilst prioritising your
own health and safety, as well as that of your fellow students and staff.

Though the times ahead remain uncertain, your ability to persevere and rise above circumstances will ensure
that you reach your goals and aspirations. Therefore, remain confident and know that, with our support and
encouragement YOU WILL ACHIEVE SUCCESS.

I wish you everything of the best during your stay at the NWU – please make the best of your time and
remember: "It all starts here."

Dr Sibusiso Chalufu

    4                                                                                       Previous   Next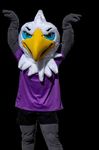 MESSAGE FROM

SIYABONGA HLOPE
S C C C H A I R P E R S O N : VA N D E R B I J L PA R K C A M P U S

Dear NWU Student

Allow me as the Chairperson of the Students' Campus Council of the North-West University Vanderbijlpark
Campus the opportunity to congratulate you for showing academic excellence in the achievement of your
Matric results, but more importantly for gaining admission to North West University. This achievement is a
true reflection of your academic potential, commitment, and hard work.

The North-West University is known for its diversity related to race, culture, sexual orientation, etc. We
consciously strive towards achieving greater social cohesion and unity, while encouraging our students to
embrace their uniqueness.

Unlike high school, university will be a different ball game all together, in a sense that you take personal
responsibility for the work and tasks assigned to you without being pushed by anyone. You will be expected
to fulfil your academic obligations independently, but your lectures and other support staff will be there to offer
support.

Your university experience will shape and mould you for the better, and remains a priceless experience. I
therefore encourage you to make the most of this opportunity, whilst remembering your responsibility to fulfil
your academic obligations. In so doing, you can become what your heart yearns and desires, enabling you
to go out into the world and contribute to the development of our society.

Borrowing from the words of Nelson Mandela; "Education is the most powerful tool we can use to change
the world, it is through education a son of a miner can become the head of the mine." Therefore, always
remember the "Three D's" which will ensure your survival and positive growth; Discipline, Determination and
Dedication.

My best wishes accompany you for the 2021 academic year.

Siyabonga Hlope

    5                                                                                         Previous   Next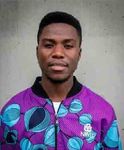 NWU OFFICE BEARERS / AMPSDRAERS

      Dr Anna Mokgokong                       Prof Dan Kgwadi                        Prof Linda du Plessis                Prof Marlene Verhoef
      Chancellor / Kanselier             Vice-Chancellor and Principal /          Vice-Principal and Deputy Vice-           Registrar / Registrateur
                                           Visekanselier en Prinsipaal           Chancellor: Planning and Campus
                                                                                Operations Vanderbijlpark Campus /
                                                                                 Adjunk-visekanselier: Toewysbare
                                                                              Funksies en Vanderbijlparkkampusbedryf

     Prof Marilyn Setlalentoa                  Prof Daryl Balia                      Prof Frans Waanders                      Prof Robert Balfour
       Deputy Vice-Chancellor:               Deputy Vice-Chancellor:               Acting Deputy Vice-Chancellor:             Deputy Vice-Chancellor:
     Community Engagement and              Information Technology and                Research and Innovation /                Teaching and Learning /
Campus Operations Mahikeng Campus /    Campus Operations Potchefstroom          Waarnemende Adjunk-visekanselier:      Adjunk-visekanselier: Onderrig en Leer
  Adjunk-visekanselier: Toewysbare       Campus / Adjunk-visekanselier:               Navorsing en Innovasie
 Funksies en Mahikengkampusbedryf           Toewysbare Funksies en
                                          Potchefstroomkampusbedryf

     Mr/Mnr Clement Manoko                Ms/Me Elmarie de Beer                         Dr Mala Singh                       Dr Sibusiso Chilufu
         Executive Director:                   Executive Director:                     Executive Director:                     Executive Director:
 Corporate Relations and Marketing /         Finance and Facilities /                 People and Culture /                        Student Life /
 Uitvoerende Direkteur: Korporatiewe   Uitvoerende Direkteur: Finansies en   Uitvoerende Direkteur: Mense en Kultuur   Uitvoerende Direkteur: Studentelewe
      Verhoudinge en Bemarking                      Fasiliteite

 6                                                                                                                           Previous         Next
NWU VANDERBIJLPARK CAMPUS
   VANDER
          B   IJLPARK
       SCC / KSR
                            STUDENTS' CAMPUS COUNCIL                                                      VANDER
                                                                                                                 B IJLPARK
                                                                                                              SCC / KSR
                                   2020/2021

 Siyabonga Hlophe           Phumlani Ndlovu         Thokozani Zulu          Boitumelo Semenya        Khumo Boipelo Tshetlhane
    Chairperson            Deputy-Chairperson      Secretary-General             Treasurer             Academic Affairs Officer

Name Dyondzo Kubayi         Karabo Lefatola         Pamela Manana           Keleabetswe Mokwena          Mojalefa Motaung
    Legal Officer           Residence Officer     Current Affairs Officer     Council of Societies     Arts and Culture Officer

Goitsemeng Moeletsi         Tinotenda Chirara       Moses Mahlalela       Khulekani Nkabinde                Refiloe Sefako
    Marketing and              Sports Officer   Community and Stakeholder     Media and                     Fundraising and
Public Relations Officer                           Engagement officer      Operations Officer                 RAG Officer

                                 VISION : Studentity Guaranteed
           CORE VALUES:Integrity | Humbleness | Respect | Servitude | Accessibility | Loyalty

      7                                                                                                 Previous   Next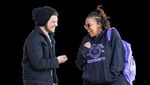 MONDAY 8 MARCH 2021

                                  CURRICULUM CONTROL SESSIONS
                   Note: Please complete your relevant curriculum control session
                              BEFORE registering for your programme.

Faculty of Economic and Management Sciences
Only students who will be registering for the following programmes to attend:
• Tourism
• Industrial Psychology and Human Resource Management
Question and answer opportunities will be available throughout.
Time            Session
                Tourism
08:00-08:30     Welcoming Message from the Dean and School Directors.
08:30-09:00     Information Sessions and Curriculum Control.
09:00-10:00     Registration commences (ONLY ONLINE REGISTRATIONS).
                Industrial Psychology and Human Resource Management
10:05-10:30     Welcoming Message from School Directors.
10:30-11:00     Information Sessions and Curriculum Control.
11:00-12:00     Registration commences (ONLY ONLINE REGISTRATIONS).

Faculty of Health Sciences
Time            Session
Watch your      View Curriculum Control Video
curriculum      • Programme: Physiology
control video   • Programme: Social Work
before the
interactive
sessions and
registration.
09:00-10:00     Question and Answer Sessions on Curriculum Control (Session 1).
                • Programme: Physiology
                • Programme: Social Work
11:00-12:00     Question and Answer Sessions on Curriculum Control (Session2).
                • Programme: Physiology
                • Programme: Social Work
12:00-16:30     Online registration commences

Faculty of Humanities
Time            Session
08:00-09:00     Welcoming Message from the Executive Dean.
                Introduction to Student Academic Lifecycle Administration (SALA).
                Introduction to how registration and orientation will work.
09:00-13:00     Curriculum control session for:
                BA in Language and Literature
                BA Humanities
                Bachelor of Social Sciences
13:00-17:00     Curriculum control session for:
                BA in Behavioral Sciences.

   8                                                                                Previous   Next
Faculty of Law
Time           Session
10:00-11:00    Virtual curriculum advice session (Compulsory)
               Students who require further guidance and advice to register are invited to attend this live session.
                  • BCom in Law
                  • BA in Law
                  • LLB
Virtual Academic Administration Session (Compulsory)
   • BCom in Law
   • BA in Law
   • LLB
Virtual Academic Administration Session (Compulsory)
   • BCom in Law
   • BA in Law
   • LLB
Academic Orientation (Compulsory) (Live Q&A)
  • BCom in Law,
  • BA in Law
  • LLB

Faculty of Natural & Agricultural Sciences
Time                        Session
Watch these videos before   Registration Information Session
watching your curriculum    Curriculum Control
control videos.             Students may continue with online registrations after completing the relevant curriculum control.
                            Due to the combination of certain programmes, some students will have to attend more than one curriculum
                            control session.
11:00-12:00                 Question and Answer Sessions on Curriculum Control (Session 1)
                               • Computer Science and Information Systems• Business Mathematics and Informatics
                            *Students should attend the session for the programme for which they will register.
12:00-13:00                 Question and Answer Session on Curriculum Control (Session 2)
                               • Quantitative Risk Management
                               • Geography
                            *Students should attend the session for the programme for which they will register.
13:00-14:00                 Question and Answer Session on Curriculum Control (Session 3)
                               • Mathematics and Applied Mathematics
                            *Students should attend the session for the programme for which they will register.
14:00-15:00                 Question and Answer Session on Curriculum Control (Session 4)
                               • Statistics
                            *Students should attend the session for the programme for which they will register.
15:00-16:00                 Question and Answer Session on Curriculum Control (Session 5)
                              • Financial Mathematics
                              • Data-mining / Business Analytics*
                            *Students should attend the session for the programme for which they will register.

   9                                                                                                              Previous   Next
Previous   Next

                                      NWU
                                       STUDENT CARD

           What is it ?
                                                       STUDENT
Identity confirmation card declaring you
as a current full-time registered student              EAGI
                  at NWU                               12345678
                                                       CAMPUS

                                          What is it used for?
Your student card provides access to the NWU's Vanderbijlpark Campus:
• Main gates
• Turnstiles
• Residences
•Computer labs
(only registered residents of the residence)
Taking attendance in the class and examination rooms.

                                       Did you know ?
 The student number is automatically generated by the system. Consecutive numbers differs with a
 number of 8 (e.g.12345686 will be the follow-up of 12345678). The last two numbers are of such a
 nature that no two students will have the same first seven numbers (e.g. if a number is 12345671
 there cannot be a student number 12345679).There is a bar in Mozambique (Ponta de Ora), Fernandos,
           where it is tradition to put your student card up against the wall when you visit.
Faculty of Theology
    Time             Session
    08:00-12:00      Virtual curriculum advice and curriculum control session (Compulsory)

                                               ACADEMIC REGISTRATION
                               Online registration only via dedicated Registration Portal
                                          The Registration site is Zero-rated

                  All First-time Entering Students can register ONLINE using the provided links

    Faculty                                                                 Online registration link:
    Faculty of Education
    Faculty of Economic and Management Sciences
    Faculty of Engineering
    Faculty of Health Sciences
    Faculty of Humanities                                                    http://studies.nwu.ac.za/studies/registration

    Faculty of Law
    Faculty of Natural & Agricultural Sciences
    Faculty of Theology

                                 Support Services Orientation
Students who have completed their academic registration process can visit the NWU App to
                   view the orientation sessions on Support Services.

    WELCOMING MESSAGES

    Follow the links below to view the welcoming messages from the Deputy Vice-Chancellor: Vanderbijlpark Campus, the Campus
    Director: Student Life (Vanderbijlpark Campus) and the Students' Campus Council (SCC) Chairperson.

    Welcoming messages
    Deputy Vice-Chancellor (Vanderbijlpark Campus)
    Campus Director: Student Life (Vanderbijlpark Campus)
    Students' Campus Council (SCC) Chairperson of the Vanderbijpark Campus

    INFORMATION TECHNOLOGY (IT) REGISTRATION AND ORIENTATION
    Students are encouraged to follow the registration links available on the NWU App.
    Link: http://services.nwu.ac.za/information-technology/it-student-orientation

    EFUNDI AND FIRST YEAR NAVIGATOR ORIENTATION
    Students are encouraged to follow the orientation links available on the NWU App.

    STUDENT FINANCES AND BURSARIES
    Students can access the provided links for additional information and guidance on Student Finances and Bursary opportunities

    COVID-19 AWARENESS AND PREVENTION
    Students must follow the provided links for additional information on COVID-19 and the relevant protocols and procedures
    related to it.

       11                                                                                                   Previous   Next
TUESDAY 9 MARCH 2021

                                 CURRICULUM CONTROL SESSIONS
                  Note: Please complete your relevant curriculum control session
                             BEFORE registering for your programme.

Faculty of Economic and Management Sciences
Only students who will be registering for the following programmes to attend:
• Management Sciences
• Economic Sciences
Question and answer opportunities will be available throughout.
Time           Session
               Management Science
08:00-08:30    Welcoming Message from the Dean and School Directors.
08:30-09:00    Information Sessions and Curriculum Control.
09:00-10:00    Registration commences (ONLY ONLINE REGISTRATIONS).
               Economic Sciences
10:05-10:30    Welcoming Message from School Directors.
10:30-11:00    Information Sessions and Curriculum Control.
11:00-12:00    Registration commences (ONLY ONLINE REGISTRATIONS).

Faculty of Health Sciences – (Only curriculum control and advise sessions)
Time                               Session
Watch your curriculum control      View Curriculum Control Video
video before the interactive       • Programme: Physiology
sessions and registration.         • Programme: Social Work
09:00-10:00                        Question and Answer Sessions on Curriculum Control (Session 1).
                                   • Programme: Physiology
                                   • Programme: Social Work
11:00-12:00                        Question and Answer Sessions on Curriculum Control (Session2).
                                   • Programme: Physiology
                                   • Programme: Social Work
12:00-16:30                        Online registration commences

Faculty of Humanities
Time           Session
09:00-13:00    Curriculum control session for:
               BA in Language and Literature
               BA in Public Governance
13:00-17:00    Curriculum control session for:
               BA in Communication

Faculty of Theology
Time           Session
08:00-12:00    Virtual curriculum advice and curriculum control session (Compulsory)

   12                                                                                                Previous   Next
Faculty of Law
Time              Session
10:00-11:00       Virtual curriculum advice session (Compulsory)
                  Students who require further guidance and advice to register are invited to attend this live session.
                     • BCom in Law
                     • BA in Law
                     • LLB
Virtual Academic Administration Session (Compulsory)
   • BCom in Law,
   • BA in Law
   • LLB
Virtual Academic Administration Session (Compulsory)
   • BCom in Law,
   • BA in Law
   • LLB
Academic Orientation (Compulsory) (Live Q&A)
  • BCom in Law,
  • BA in Law
  • LLB

Faculty of Natural & Agricultural Sciences
Time               Session
Note: Sessions presented today are repeat sessions of the previous day. Students who already attended the sessions on the 8th
of March 2021, do not need to attend the sessions again.
Students may continue with online registrations after completing the relevant curriculum control.
Due to the combination of certain programmes, some students will have to attend more than one curriculum control session.
08:00-09:00        Question and Answer Sessions on Curriculum Control (Session 1)
                      • Computer Science and Information Systems• Business Mathematics and Informatics
                   *Students should attend the session for the programme for which they will register.
09:00-10:00        Question and Answer Session on Curriculum Control (Session 2)
                      • Quantitative Risk Management
                      • Geography
                   *Students should attend the session for the programme for which they will register.
10:00-11:00        Question and Answer Session on Curriculum Control (Session 3)
                      • Mathematics and Applied Mathematics
                   *Students should attend the session for the programme for which they will register.
11:00-12:00        Question and Answer Session on Curriculum Control (Session 4)
                      • Statistics
                   *Students should attend the session for the programme for which they will register.
12:00-13:00        Question and Answer Session on Curriculum Control (Session 5)
                      • Financial Mathematics
                      • Data-mining / Business Analytics*
                   *Students should attend the session for the programme for which they will register.

                                                ACADEMIC REGISTRATION

                             Online registration only via dedicated Registration Portal.
                                        The Registration site is Zero-rated.

              All First-time Entering Students can register ONLINE using the provided link.

 Faculty                                                                     Online registration link:
 Faculty of Education
 Faculty of Economic and Management Sciences
 Faculty of Engineering
 Faculty   of Health Sciences
 Faculty   of Humanities
 Faculty   of Law
 Faculty   of Natural & Agricultural Sciences
 Faculty   of Theology

   13                                                                                                       Previous      Next
DOES THE NWU MAKE YOU...

                      send an sms to

                      41617
                             ?
 We receive it on a      Anonymity       We provide feedback
     database           will be upheld   on messages received

14                                               Previous   Next
Support Services Orientation
              Students who have completed their academic registration process
                      can follow the provided links on Support Services

WELCOMING MESSAGES

Follow the links below to view the welcoming messages from the Deputy Vice-Chancellor: Vanderbijlpark Campus, the Campus
Director: Student Life (Vanderbijlpark Campus) and the Students' Campus Council (SCC) Chairperson.

Welcoming messages
Deputy Vice-Chancellor (Vanderbijlpark Campus)
Campus Director: Student Life (Vanderbijlpark Campus)
Students' Campus Council (SCC) Chairperson of the Vanderbijlpark Campus

INFORMATION TECHNOLOGY (IT) REGISTRATION AND ORIENTATION
Students are encouraged to follow the registration links available on the NWU App.

EFUNDI AND FIRST YEAR NAVIGATOR ORIENTATION
Students are encouraged to follow the orientation links available on the NWU App.

STUDENT FINANCES AND BURSARIES
Students can access the provided links for additional information and guidance on Student Finances and Bursary opportunities

 COVID-19 AWARENESS AND PREVENTION
 Students must follow the provided links for additional information on COVID-19 and the relevant protocols and procedures
 related to it.

LANGUAGE SERVICES AT THE NORTH-WEST UNIVERSITY
Students can access information on Language Services available at the NWU via the NWU App or NWU Website.

WEDNESDAY 10 MARCH 2021

                                  CURRICULUM CONTROL SESSIONS
                   Note: Please complete your relevant curriculum control session
                              BEFORE registering for your programme.

Faculty of Economic and Management Sciences
Only students who will be registering for the following programmes to attend:
• Accounting Sciences
Question and answer opportunities will be available throughout.
Time            Session
                Accounting Science
08:00-08:20     Welcoming Message from the Dean and School Directors.
08:20-09:00     Information Sessions and Curriculum Control.
09:00-10:00     Registration commences (ONLY ONLINE REGISTRATIONS).
                Economic Sciences
10:00-10:30     Welcoming Message from School Directors.
10:30-11:00     Information Sessions and Curriculum Control.
11:00-12:00     Registration commences (ONLY ONLINE REGISTRATIONS).

    15                                                                                                  Previous   Next
Faculty of Law
   Time              Session
   10:00-11:00       Virtual curriculum advice session (Compulsory)
                     Students who require further guidance and advice to register are invited to attend this live session.
                        • BCom in Law
                        • BA in Law
                        • LLB
   Virtual Academic Administration Session (Compulsory)
      • BCom in Law,
      • BA in Law
      • LLB
   Virtual Academic Administration Session (Compulsory)
      • BCom in Law,
      • BA in Law
      • LLB
   Academic Orientation (Compulsory) (Live Q&A)
     • BCom in Law,
     • BA in Law
     • LLB

   Faculty of Education
   Time        Session
   08:00-10:00 BEd Foundation Phase (Interactive Zoom Sessions)
   08:00-10:00 BEd Intermediate Phase (Interactive Zoom Sessions)
   08:00-10:00 BEd Senior and Further Education and Training Phase (Interactive Zoom Sessions)
   08:00-10:00 BEd Senior and Further Education and Training Phase (Technical Ed.) (Interactive Zoom Sessions)

                                                   ACADEMIC REGISTRATION

                               Online registration only via dedicated Registration Portal.
                                          The Registration site is Zero-rated.

                 All First-time Entering Students can register ONLINE using the provided link.

   Faculty                                                                    Online registration link:
   Faculty of Education
   Faculty of Economic and Management Sciences
   Faculty of Engineering
   Faculty   of Health Sciences
   Faculty   of Humanities
   Faculty   of Law
   Faculty   of Natural & Agricultural Sciences
   Faculty   of Theology

                                 Support Services Orientation
Students who have completed their academic registration process can visit the NWU App
                to view the orientation sessions on Support Services.
   WELCOMING MESSAGES

   Follow the links below to view the welcoming messages from the Deputy Vice-Chancellor: Vanderbijlpark Campus, the Campus
   Director: Student Life (Vanderbijlpark Campus) and the Students' Campus Council (SCC) Chairperson.

   Welcoming messages
   Deputy Vice-Chancellor (Vanderbijlpark Campus)
   Campus Director: Student Life (Vanderbijlpark Campus)
   Students' Campus Council (SCC) Chairperson of the Vanderbijlpark Campus

      16                                                                                                       Previous      Next
NWU cares about

                               YOU!
                         What do we believe ?
           We as a community of university students believe in a learning
              environment based on transparency and accountability.

FREEDOM
Everyone has the right to freedom and security, which includes physical
and psychological integrity, as well as freedom of expression and
association.

EQUALITY
At the NWU we deem all students equal, irrespective of race, sex, colour,
sexual orientation, age, disability, religion, culture or language.

HUMAN DIGNITY
Every individual has an inherent dignity and the right to have that dignity
respected and protected.

                           Mahikeng Campus - 34151
                           Potchefstroom Campus - 31750
                           Vandebijlpark Campus - 41617

  17                                                                        Previous   Next
INFORMATION TECHNOLOGY (IT) REGISTRATION AND ORIENTATION
Students are encouraged to follow the registration links available on the NWU App.

EFUNDI AND FIRST YEAR NAVIGATOR ORIENTATION
Students are encouraged to follow the orientation links available on the NWU App.

STUDENT FINANCES AND BURSARIES
Students can access the provided links for additional information and guidance on Student Finances and Bursary opportunities

COVID-19 AWARENESS AND PREVENTION
Students must follow the provided links for additional information on COVID-19 and the relevant protocols and procedures
related to it.

LANGUAGE SERVICES AT THE NORTH-WEST UNIVERSITY
Students can access information on Language Services available at the NWU via the NWU App or NWU Website.

                          FACULTY BASED ORIENTATION PROGRAMME
                                    11-16 March 2021

First-time Entering New Students who have successfully registered can access
     the relevant orientation sessions via the NWU App and NWU Website.

   Students who have not registered, will be able to access the orientation
            content once they have completed their registration.

THURSDAY 11 MARCH 2021

                                           FACULTY BASED PROGRAMME
                                                  08:00-12:00

Faculty of Economic and Management Sciences
Time           Session
09:00-10:00    Academic Student Association Introduction and Orientation
10:00-11:00    Survive your first year at University

Faculty of Education
Time           Session
08:00–08:30    Welcoming address: Executive Dean
08:30–09:30    Introduction to the Faculty of Education and Faculty Rules
09:30–10:30    My journey of becoming a teacher
10:30–11:00    Break
11:00–12:00    Ice breaker and Self-directed Learning: Taking ownership of the teaching-learning experience

   18                                                                                                   Previous   Next
Faculty of Health Sciences
Executive Dean's Welcoming Message to First Year Student of the Faculty of Health Sciences
Academic Student Association Introduction to First-Year Students
First-Year Information Booklet and Resources

Faculty of Humanities
Time              Session
08:00-10:00       Student Academic Lifecycle Administration information session
                  Students will be assisted on the following matters:
                  Faculty Specific Queries
                  • I have not yet completed my registration process and have a question.
                  • I have registered, but want to study another degree.
                  • I have another query related to the Faculty.
13:00-13:30       Introduction to the Vanderbijlpark Campus Student Academic Association

Faculty of Law
COMPULSORY ASSESSMENT OF FIRST-YEAR LAW STUDENTS
IMPORTANT: All registered law students must complete the following online assessments. Students will have a period of 14 days
to complete these assessments, commencing on the 11th of March 2021 and concluding on the 25th of March 2021.
• Critical Thinking Test
• Legal Writing Test
• Legal Reading Test
GET TO KNOW THE NWU LAW FACULTY
Welcoming Message by Executive Dean, and introduction to Faculty Management Committee
Introducing your first year Law lecturers
Success at the North-West University – Studying Law
Workshop on Ethics
Introduction to Faculty Projects
Career options discussion
GET TO KNOW YOUR ACADEMIC STUDENT ASSOCIATION
Student Life at the Law Faculty: Welcoming message and introduction to the Law Faculty Academic Student Association
STUDENT FEEDBACK
First-year Students are invited to provide feedback on the sessions they attended presented by the Law Faculty, using the
provided link.

Faculty of Natural & Agricultural Sciences
Time                 Session
These videos are   Welcoming message and presentation by Deputy-Deans of the Faculty
available to watch
at any given time
09:30-12:00          Faculty Specific Queries
                     • I have not yet completed my registration process and have a question.
                     • I have registered, but want to study another degree.
                     • I have another query related to the Faculty.

Faculty of Theology
Time             Session
09:00-09:20      Introduction to the Faculty of Theology & Word of Welcome
09:30-09:45      Introduction to the Theological Student Association
09:50-10:40      Introduction to the Jan Lion-Cachet Library
10:50-12:00      Academic Orientation: Computers and computer programmes

   19                                                                                                    Previous   Next
FRIDAY 12 MARCH 2021

                                           FACULTY BASED PROGRAMME
                                                  08:00-12:00

Faculty of Economic and Management Sciences
Time           Session
09:00-10:00    PRACTICAL Training on Student Academic Support Services
10:00-11:00    Personal Finances Mini-Workshop

Faculty of Education
Time          Session
08:00–09:00   Knowledge into the role and purpose of the learning management system to optimise the teaching and learning
              experience
09:00–09:30   The Faculty Academic Advising project
09:30–10:00   Work Integrated Learning: Teaching Practice
10:00–10:30   Break
10:30–11:00   Coping with stress of studying at university.
11:00–12:00   Professional behaviour and self-care

Faculty of Health Sciences
Find you Academic Advisor.
Know your way around Campus.

Faculty of Humanities
Time             Session
09:00-10:00      Contextualise what Humanities is and the importance of Humanities in the world today.
10:00-11:00      Multilingualism and Diversity Awareness
11:00-12:00      Service available within the Faculty of Humanities and the North-West University
12:00-13:00      Introduction to the Creativity Centre

   20                                                                                                    Previous   Next
Faculty of Law
COMPULSORY ASSESSMENT OF FIRST-YEAR LAW STUDENTS
IMPORTANT: All registered law students must complete the following online assessments. Students will have a period of 14 days
to complete these assessments, commencing on the 11th of March 2021 and concluding on the 25th of March 2021.
• Critical Thinking Test
• Legal Writing Test
• Legal Reading Test
GET TO KNOW THE NWU LAW FACULTY
Welcoming Message by Executive Dean, and introduction to Faculty Management Committee
Introducing your first year Law lecturers
Success at the North-West University – Studying Law
Workshop on Ethics
Introduction to Faculty Projects
Career options discussion
GET TO KNOW YOUR ACADEMIC STUDENT ASSOCIATION
Student Life at the Law Faculty: Welcoming message and introduction to the Law Faculty Academic Student Association
STUDENT FEEDBACK
First-year Students are invited to provide feedback on the sessions they attended presented by the Law Faculty, using the
provided link.

Faculty of Natural & Agricultural Sciences
Time                                                  Session
08:00-12:00                                           Academic Student Association Programme

Faculty of Theology
Time             Session
08:00-10:30      Academic writing style, study methods and faculty specific terminology
10:40-11:00      Conversation on Gender Equality
11:10-12:00      Introduction of Lecturers and Module Overview

   21                                                                                                   Previous   Next
SATURDAY 13 MARCH 2021

                                  WELCOMING DAY CEREMONY
                                         10:00- 11:00
                Welcoming Day Ceremony to be broadcast live via the NWU webpage.

Programme
University Anthem
Introduction of the University Management Committee and Executive Deans of Faculties
Message from the Chairperson of the Students' Representative Council
Mr Siyabonga Hlophe
Message from the Executive Director: Student Life
Dr Sibusiso Chalufu
NWU Brand Video
Message from the Deputy Vice-Chancellor Strategic Planning and Vice-Principal
Prof Linda du Plessis
Message from the Vice-Chancellor and Principal
Prof Dan Kgwadi

MONDAY 15 MARCH 2021

                                             FACULTY BASED PROGRAMME
                                                    08:00-12:00

Faculty of Education
Time          Session
08:00–09:00   Meeting the challenges of the education profession
09:00–09:30   The art of becoming a reflective practitioner
09:30–10:00   Academic reading skills
10:00–10:30   Social justice and diversity
10:30–11:00   Break
11:00–12:00   Faculty of Education's Language Plan and Multilingualism

   22                                                                                  Previous   Next
TUESDAY 16 MARCH 2021

                                             FACULTY BASED PROGRAMME
                                                    08:00-12:00

Faculty of Education
Time            Session
08:00–08:30     Basic Financial Principles for First-Year Students
08:30-09:00     Grievance Procedures in the Faculty of Education
09:00–09:30     Academic Integrity: Plagiarism
09:30-10:15     Work Integrated Learning: The WISL system
10:15–10:30     Break
10:30–11:30     Work Integrated Learning: Excursions
11:30-12:00     Reflection and Evaluation

                          STUDENT LIFE ORIENTATION AND PROGRAMME
                                      23-26 March 2021

Students can complete the provided programme at their own pace, revisiting
                         content at a later stage

WELCOMING MESSAGES

Follow the links below to view the welcoming messages from the Deputy Vice-Chancellor: Vanderbijlpark Campus, the Campus
Director: Student Life (Vanderbijlpark Campus) and the Students' Campus Council (SCC) Chairperson.

 Welcoming messages
 Deputy Vice-Chancellor (Vanderbijlpark Campus)
 Campus Director: Student Life (Vanderbijlpark Campus)
 Students' Campus Council (SCC) Chairperson (Vanderbijlpark Campus)

TUESDAY 23 MARCH 2021

KNOW YOU UNIVERSITY: VIRTUAL TOUR
NWU VANDERBIJLPARK CAMPUS LIBRARY: VIRTUAL TOUR

 INTRODUCTION TO STUDENT LIFE
 Introduction by the Campus Director: Student Life
 Campus Arts
 Campus Health Care Centre
 Campus Radio Station
 Campus Sport
 Student Counselling and Development

    23                                                                                               Previous   Next
NWU CAREER CENTRE SERVICES AND OFFERINGS
Students can visit the provided links for more information on the services and offerings provided by the NWU Career Centre.

NWU VANDERBIJLPARK FIRST-YEAR STUDENT CARNIVAL (AUDITIONS)
Entries open
Students who wish to enter for the competition can visit the the NWU App and NWU social media for more information.

WEDNESDAY 24 MARCH 2021

SAFETY AND SECURITY ON THE NWU VANDERBIJLPARK CAMPUS

SELF-DEFENCE WORKSHOP
Students are encouraged to attend the virtual workshop on self-defence and personal safety.

 RIGHTS AWARENESS AND EDUCATION
 Rights Awareness and Education
 Gender-Based Violence

 WELCOME TO UNIVERSITY-LIFE
 Journey to My Academic Success
 Balancing you academic and social life at university
 My First-year Orientation Experience #MFOE
 Adjusting to University-Life

 SUPPORT SERVICES OF STUDENT COUNSELLING AND DEVELOPMENT
 Support Service
 Mental Health Awareness and Education
 Drugs Alcohol and substance abuse

 CAMPUS SPORT
 Support Service
 Mind, body and fitness

 SUPPORT SERVICES OF CAMPUS HEALTH CARE CENTRE
 Support Service
 Let's talk HIV, teenage pregnancy and sexually transmitted infections (STI)

REMINDER: NWU VANDERBIJLPARK FIRST-YEAR STUDENT CARNIVAL (AUDITIONS)
Students who wish to enter for the competition can visit the the NWU App and NWU social media for more information.

    24                                                                                                   Previous   Next
THURSDAY 25 MARCH 2021

 ORIENTATION AND INTRODUCTION ON RESIDENCE LIFE
 Residence Life Introduction and Orientation
 Know you House-Committee and House Parent
 Know you Residence Rule booklet

 ORIENTATION AND INTRODUCTION ON STUDENT LEADERSHIP STRUCTURES
 Students' Campus Council
 House Committees
 Affiliated Societies

RESIDENCE DEBATES
Students who wish to participate in the campus debating platforms can follow the provided links for more information.

REMINDER: NWU VANDERBIJLPARK FIRST-YEAR STUDENT CARNIVAL (AUDITIONS)
Students who wish to enter for the competition can visit the the NWU App and NWU social media for more information.

FRIDAY 26 MARCH 2021
INDIGENOUS GAMES

NWU VANDERBIJLPARK FIRST-YEAR STUDENT CARNIVAL (FINALE)
Final Performance and voting
Students can vote for their favourite performance via the NWU social media pages.

    25                                                                                                  Previous   Next
Residence Contact Information
         Residence Information                                                          House Parent                                                                       Residence Officer
           Residence Name                   Title       Name and Surname           Office Number                               Email            Name and Surname          Office Number                     Email
Ladies' Residences
Jasmyn Ladies' Residence                   Mr       Thomas Thema              016 910 3206                 24593125@nwu.ac.za               Lerato Ledimo             016 910 3202             Lerato.Ledimo@nwu.ac.za
Men's Residences
Vergelegen Men's Residence                 Mr       Thomas Thema              016 910 3206                 24593125@nwu.ac.za               Lerato Ledimo             016 910 3202             Lerato.Ledimo@nwu.ac.za
Mixed Gender Residences
Bohlale Residence                          Ms       Thoko Tswaile             016 910 3177                 thoko.tswaile@nwu.ac.za          George Figane Sibanyoni   -                        Figane.sibanyoni@nwu.ac.za
Ebukhosini Residence                       Mr       Akhona dalasile           -                            21972109@nwu.ac.za               -                         -                        -
                                           Mr       Jan Kruger                016 910 3065                 Jan.kruger@nwu.ac.za             Katleho Mosunyane         016 910 3054             Katleho.Mosunyane@nwu.ac.za
Faranani Residence
                                           Ms       Mamorati Hlaka            016 910 3053                 Mamorati.Hlaka@nwu.ac.za         Selloane Hlape            016 910 3052             Selloane.Hlape@nwu.ac.za
Horizon Residence                          Mr       Thomas Thema              016 910 3206                 24593125@nwu.ac.za               -                         -                        -
Khumba Residence                           Mr       Jacob Simango             016 910 3091                 Jacob.simango@nwu.ac.za          Emily Radebe              016 910 3010             emily.radebe@nwu.ac.za
Longfellow Residence                       Ms       Lebo Maekela              016 910 3054                 13161695@nwu.ac.za               -                         -                        -
Moahi Residence                            Mr       Botsang Mahlomuza         016 910 3296                 Botsang.mahlomuza@nwu.ac.za      Mmabatho Raphesu          016 910 3204             13112104@nwu.ac.za
Thuthuka Residence                         Mr       Puso Kgosinkwe            016 910 3224                 Puso.kgosinkwe@nwu.ac.za         Makhotso Mosikidi         016 910 3052             23245344@nwu.ac.za
Town Residences / Day-Houses
No accommodation is provided for members of a Town Residence / Day-House. Individuals must obtain their own private accommodation
Acacia Ladies' Day House          Ms    Tshepiso Mothupi         0169103177           Tshepiso.mothupi@nwu.ac.za             -                                        -                        -
Oryx Men's Day House              Dr    Sean Mccallaghan         0169103229           Sean.Mccallaghan@nwu.ac.za             -                                        -                        -

                                              General Residence Inquiries
           Campus                      Name & Surname              Office Number                   Email
Vanderbijlpark Campus            Karin Venter                0169103308                 Venter.Karin@nwu.ac.za

  26                                                                                     Previous   Next                               27                                                                   Previous   Next
NWU ANTHEM | NATIONAL ANTHEM

28                              Previous   Next
Campus Map

29   Previous   Next   30   Previous   Next
Follow us on

 SOCIAL MEDIA
               NWU- North-West University
               NWU Mafikeng
               NWU-Pukke
               NWU vaal
               @theNWU

               @my_NWU

               North-West University

               North-West University