TEACHERS OF THE YEAR ROOKIES OF THE YEAR INSTRUCTIONAL ASSISTANTS OF THE YEAR SPECIAL DISTRICT AWARDS FINALIST - 2019-2020 BRUNSWICK COUNTY SCHOOLS
Page content transcription
If your browser does not render page correctly, please read the page content below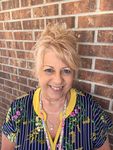 BRUNSWICK COUNTY SCHOOLS

               2019-2020
        TEACHERS OF THE YEAR
         ROOKIES OF THE YEAR
INSTRUCTIONAL ASSISTANTS OF THE YEAR
   SPECIAL DISTRICT AWARDS FINALIST
Belville Elementary School
    TEACHER OF THE YEAR: Wanda McLamb

    "Wanda McLamb has more than 34 years of
    experience in NC Public School Education and 15
    years of it has been inside the classrooms of Belville
    Elementary."

    ROOKIE OF THE YEAR: Jana Kisskalt

    "Jana Kisskalt continues to shine in her 2 years as a Shark.
    Last year, she was selected as the school's Instructional
    Support Employee of the Year."

    INSTRUCTIONAL ASSISTANT OF THE YEAR: Brittany Bast

    "Brittany Bast is making the most of her first year at Belville.
    She comes to Brunswick County after a year as a teacher
    assistant in Columbus County."
Bolivia Elementary School
TEACHER OF THE YEAR: Lauren Harabin

Lauren Harabin is a wonderful example of what excellence in teaching looks like. She is willing to tackle any task or challenge
offered to her as long as it benefits students and their instruction. She is a leader in STEM education and has been instrumental in
planning STEAM Night events for the total school for the last several years. In addition, Mrs. Harabin has a reputation as a teacher
leader when it comes to integrating the use of technology into instruction in a way that is innovative, challenging and engaging for
kids. Mrs. Harabin has led staff development to help colleagues and students discover the endless possibilities for learning using the
latest advances available.

ROOKIE OF THE YEAR: Kirsten Crook

Kirsten Crook is a Rookie in the truest sense of the word. She was hired mid-year as a lateral entry, Exceptional Children's teacher
for Bolivia's Day Treatment Program. She has worked diligently to master the instructional aspect of teaching but she needed no
work at all to demonstrate a true ability to love and to care for her students. Ms. Crook clearly cares for the students she
teaches on all levels. She is concerned about their mastery of skills necessary to be successful in the world yet manages at the
same time to run her classroom and manage her students with the perfect blend of kindness and high expectations. Every
student should be so lucky to have a teacher as caring and dedicated to their total development as Ms. Crook.

INSTRUCTIONAL ASSISTANT OF THE YEAR: Crystal Sneed

Crystal Sneed brings a wealth of knowledge and experience to any grade level or any group of students lucky enough to be the
recipient of her excellent skills and guidance in the total school environment. Mrs. Sneed is not a "clerical" assistant. She plans
and delivers small group instruction each and every day and is devoted to the group of students she is working with at the
time. When teachers need an additional pair of hands in the classroom or need someone to step into their role while they attend
a meeting or conference, Mrs. Sneed is always the one they ask to take their place. Every classroom teacher at Bolivia
Elementary knows and trusts that their students will be in the best of hands while under Mrs. Sneed's guidance.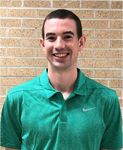 JESSIE MAE MONROE ELEMENTARY
     TEACHER OF THE YEAR: Crystal McCray

     "Mrs. McCray currently teaches 1st grade at Jessie Mae Monroe Elementary School.
     When you talk with Mrs. McCray, she will tell you that teaching is one of the most challenging
     tasks in the world. She makes learning enjoyable by using innovative ways to present materials.
     Mrs. McCray also builds a trustworthy relationship with her students, so that the learning
     environment is inviting and exciting causing her students to want to learn. She is always
     praising her students for the accomplishments they make, because Mrs. McCray wants her
     students to learn and wants them to know that she is proud of them no matter the outcome.
     Mrs. McCray teaches not because of the money, but because she cares about the future of all
     students. We are proud of Mrs. McCray and glad that she is part of the Jessie Mae Monroe
     family. GO PATRIOTS!"

     INSTRUCTIONAL ASSISTANT OF THE YEAR: Terri Carter

     "Ms. Carter serves as an instructional assistant for Mrs. Hall and Ms. Gause. She also
     drives a bus for Jessie Mae Monroe. Ms. Carter is constantly observing how she can support
     her teachers and students in the most useful ways. She is very flexible when it comes to her
     job, meaning that she adapts to meet the teacher's needs each day along with the needs of the
     students. Ms. Carter maintains a positive outlook and is willing to get involved with any task
     that may arise within the classroom or school. Ms. Carter has a willingness to devote additional
     time and effort to ensure that her job is carried out to the best of her ability. We are proud of
     Ms. Carter and glad that she is part of the Jessie Mae Monroe family. GO PATRIOTS!!"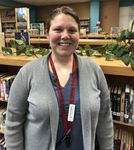 LINCOLN ELEMENTARY SCHOOL
  TEACHER OF THE YEAR: Raquel Hogan

  "As a first grade teacher, Mrs. Hogan embodies the values of Lincoln. Mrs. Hogan is actively involved
  in the school MTSS team and PBIS committee, is proactive in building positive relationships with
  colleagues, parents, and students, and works tirelessly to ensure all of her students experience
  success. With her passion for the profession, commitment to students, and advocacy for Lincoln, Mrs.
  Hogan perfectly represents all of the qualities of our perfect teacher of the year."

  ROOKIE OF THE YEAR: Kylie King

  "Ms. King is a perfect fit at Lincoln! As a first year EC teacher, Ms. King has gone above and beyond to
  ensure a safe and productive learning environment for her students. Regardless of ability, Ms. King has
  high expectations for each of her students and works diligently to ensure her instruction is adequate for
  their success. The love, commitment, and respect she has for her students is inspiring. We are happy to call
  Ms. King a Lincoln Leopard!"

  INSTRUCTIONAL ASSISTANT OF THE YEAR: Sandra Wise

  "Mrs. Wise is a valued and integral part of the Lincoln family. As a bus driver, she ensures students begin their
  day with a smile. In the classroom, she is committed to ensuring each student is exposed to technology and
  helps students value and appreciate it as an important learning tool. In addition to the classroom, Mrs. Wise can
  often be found greeting students from buses each morning and directing bus dismissal in the afternoons. Every
  job, duty, and responsibility taken on by Mrs. Wise is done with a smile and a positive attitude. Lincoln is very
  blessed to have this amazing lady!"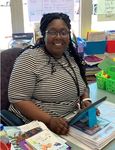 SOUTHPORT ELEMENTARY SCHOOL
   TEACHER OF THE YEAR: Consuella Douglas

   "Ms. Douglas is a dedicated teacher. She is one of the first teachers to arrive in the morning. Her
   enthusiasm for teaching math translates to much success for her students. Her lesson plans are top
   notch and always completed ahead of schedule. She has coached Science Olympiad for many
   years and always takes on extra curricular activities to engage her students."

   ROOKIE OF THE YEAR: Kylie Fox

   "Ms. Fox is a first year teacher that teaches as if she were a veteran. She creates a
   successful classroom community that is focused on academic excellence. Her students
   show high levels of respect for each other and their beloved teacher. She makes learning
   fun and vibrant."

   INSTRUCTIONAL ASSISTANT OF THE YEAR: Mary Beth Knoblauch

   "Ms. Knoblauch exemplifies patience and strength in her role. She is wonderful
   with her students and always has a positive outlook. She is a team player and
   often assists teachers and students whenever she sees a need. She brightens
   everyone's day."
SUPPLY ELEMENTARY SCHOOL
       TEACHER OF THE YEAR: Jessica Levasa

       "Jessica Levasa is currently a 5th grade ELA/SS teacher at Supply Elementary
       and she is an extraordinary teacher! One of her greatest strengths is her ability to
       develop relationships with her students, such that she is able to hold them to a
       higher standard of expectations than even the students thought possible. She
       keeps them focused on their future and helps them see what is possible. She
       challenges her students to think critically, but she also teaches them compassion,
       kindness, and responsibility."

       INSTRUCTIONAL ASSISTANT OF THE YEAR: Vernessa Hankins

       "Vernessa Hankins is an EC TA at Supply Elementary and she regularly
       goes above and beyond in her role with students. Most days in the
       classroom you will find her working with a small group doing SRA, math
       groups, writing conferences, or working with students one on one. She
       also takes the time to truly understand the children and works to make a
       positive impact in their lives because she is invested in their future."
Town Creek Elementary School
   TEACHER OF THE YEAR: Allison Pilon

   Mrs. Allison Pilon is a 1st grade teacher at Town Creek Elementary School. She is an extremely
   caring and compassionate teacher, and ensures each student in her class has a positive
   person in their corner at all times. She provides support for her students through almost
   constant small group instruction and builds them up on a daily basis. Teachers at TCES would
   say that Mrs. Pilon may be the most patient and loving teacher on our campus!

   ROOKIE OF THE YEAR: Rylie Jones

   "Ms. Rylie Jones is a kindergarten teacher at Town Creek Elementary School. She completed her teacher
   internship at TCES in kindergarten last year and has been able to continue those relationships with her team
   members this year. Ms. Jones is excited about learning and her professional growth- she meets with her
   Kindergarten team almost daily to discuss instructional strategies and lesson planning. She has created a
   loving and kind environment for her students, but also one in which students know her expectations."

   INSTRUCTIONAL ASSISTANT OF THE YEAR: Leslie Harrell

   "Mrs. Leslie Harrell is the Instructional Assistant for the 2nd grade team. She works collaboratively with the
   teachers to provide instruction to meet the needs of individual students. She has built relationships with her
   students as well as the entire staff at Town Creek. You can see her throughout the day on our campus daily
   pulling individual students as well as small groups(fluency, math, she does it all!). One of her best qualities is
   that she is always willing to help when needed- and always does this with a smile. This could mean in the
   cafeteria, on the bus lot or covering a class."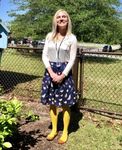 UNION ELEMENTARY SCHOOL
    TEACHER OF THE YEAR: Amanda Cutrell

    "Amanda began her teaching journey at East Carolina University where she was a NC Teaching Fellow.
    After college she taught first grade for two years in Pitt County before moving to Brunswick County where
    she has taught first grade for the past five years at Union. Her passion is teaching young children to read.
    She is most famous for bringing the Jan Richardson guided reading framework to our county. In addition
    to teaching students, she has provided professional development at the school and county level and has
    constantly been on stage for teachers in Brunswick County Schools who have come to observe her
    literacy block. Her positive attitude is contagious ! She provides a very positive environment for students to
    learn. Her use of PBIS is obvious as your visit her classroom and observe students. Amanda says she enjoys
    teaching more and more every year!"

    INSTRUCTIONAL ASSISTANT OF THE YEAR: Jennifer Smith

    "Jennifer has been an EC TA at Union for more than 11 years. She works in our
    classroom for children with autism. She has been instrumental in providing
    individual and small group support to help our students with a variety of skills
    that range from social skills to academic. She also drives a bus daily for our EC
    kids. She has such a positive attitude every day and makes a huge impact on
    students, staff, and parents! The sun shines a little brighter at Union because of
    her dedication to our students. "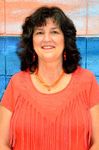 VIRGINIA WILLIAMSON ELEMENTARY
     TEACHER OF THE YEAR: Emily Lagas-Rivera

     "Mrs. Lagas-Rivera is an exceptionally dedicated, knowledgeable teacher who
     motivates, challenges and inspires excellence in her students. She has innovative ideas
     and demonstrates exceptional gains in student achievement. She cultivates a love of
     learning for her students and inspires her students to learn math in a real-world context
     which enables students to have a deeper understanding of how mathematics work in
     the world."

     ROOKIE OF THE YEAR: Caitlin Hite

     "Caitlin Hite is one of the first in the building and the last to leave. Caitlin earnestly tries to improve. If
     she sees her students are not successful, she seeks other avenues or methods to teach a skill. She is
     a team player."

     INSTRUCTIONAL ASSISTANT OF THE YEAR: Rebecca Sain

     "Rebecca Sain endeavors to make each day a positive one in the life of the students and
     coworkers. This is seen by her willingness to be flexible and provide support in order to meet
     the needs of staff and students as they change each day. She is a true example of an
     outstanding teacher's assistant."
SHALLOTTE MIDDLE SCHOOL
TEACHER OF THE YEAR: Lauren Borowski

"Lauren Borowski has been teaching music and band for 13 years, the last 11 of them at Shallotte Middle School.       She has a Masters
in Music Education from Boston University. She was originally drawn to the teaching profession because she wanted to share her
love of music with others. Mrs. Borowski loves to help students develop their talents and produce beautiful music. She spends time
after school having "clinic" rehearsals for any students who are in need of extra help or want to advance their skills. As a teacher,
Ms. Borowski believes that collaboration is key to learning where optimal learning takes place in a music classroom."

ROOKIE OF THE YEAR: W.A. Myatt

W.A. Myatt teaches Health and PE and coaches multiple sports at SMS. Teaching has always been a part of his life, since both
parents were educators. He witnessed the difference one can make in the lives of a student firsthand and wanted to be a positive
influence for his students. Curriculum knowledge and classroom management are important components of teaching, but
according to W.A., building appropriate student-teacher relationships is the most effective tool in teaching. W.A.'s enthusiasm and
professionalism in the classroom and on the sports fields are making a difference at Shallotte!

INSTRUCTIONAL ASSISTANT OF THE YEAR: LaShonda Grissett

"Ms. Shonda Grissett joined the SMS family last year and has shared her love, patience, and kindness with
students and staff every day since then. Ms. Grissett's students love her, most likely because she will do
anything for them. Ms. Grissett also drives a bus every day, making sure our students get to and from
school safely. She formally worked with Duke Power, but she says Shallotte is the only place for her!!"
Cedar Grove Middle School
     TEACHER OF THE YEAR: Susan Urbanski

     "Ms. Urbanski is the consummate professional. She leads in her
     classroom, on her grade level, and advocates for the teaching
     profession. She has an excellent rapport with her colleagues and
     is beloved by her students. Cedar Grove is so fortunate that she
     is a member of our faculty!"

     INSTRUCTIONAL ASSISTANT OF THE YEAR: Penny McKeithan

     "Ms. McKeithan came to Cedar Grove with a smile on her face and
     hands willing to help. She assists students in the EC classroom to help
     ensure a safe and nurturing learning environment. Mrs. McKeithan
     also helps our transportation department as a bus monitor. We are
     extremely fortunate to have Mrs. McKeithan's professionalism, hard
     work, and caring contributions to CGMS."
SOUTH BRUNSWICK MIDDLE SCHOOL
          TEACHER OF THE YEAR: Justin Garza

          "Justin Garza truly cares about the kids and makes sure that all
          the students feel accepted. He is always available to step up
          and help out when needed and he goes above and beyond
          for the kids."

          INSTRUCTIONAL ASSISTANT OF THE YEAR: Cathelene Jenkins

          "Cathelene Jenkins builds positive relationships with whoever
          she works with at school. She is a self starter and willing to do
          whatever is needed for the students she works with. She
          always has a smile on her face and a positive attitude, even
          on difficult days. She is very deserving of Instructional
          Assistant of the Year at SBMS."
LELAND MIDDLE SCHOOL
TEACHER OF THE YEAR: Brian Johnson
What his colleagues say about him:
-Mr. Johnson is young and energetic. He has tons of school spirit!
-Brian Johnson is a team player who strives to work hard and help his students. He assists with
many different after school activities and is the first to help if someone needs it.
-Brian is professional and puts in a great deal of effort into his lessons. He also makes sure his
students have the opportunity to receive his help in small groups and individually.
-Mr. Johnson is involved in many aspects of the school from sports to academics to committees.
He is very diplomatic, well-spoken, and cares for our students. He would represent LMS well
and keep our best interest at heart.

ROOKIE OF THE YEAR: Micaela Wallace
What her colleagues say about her:
-Wallace always does what is in the best interest of the students. She is strict but fair like a
teacher should be.
-She is a hard worker and she knows our students. She has earned the right to be the
Rookie of the Year by going through the trenches as a BCS bus driver, then a Teacher
Assistant to an EC Teacher. She wreaks of positivity and always strives to do her very best in
the interests of the students.

INSTRUCTIONAL ASSISTANT OF THE YEAR: Amanda Santos
What her colleagues say about her:
- Every time I have seen Santos, she has had a smile on her face. It's clear when you see
her interactions with the students that they love her.
- Ms. Santos helps her students with a smile on her face each day. She is a team player
and works well with all of the staff.
- Amanda has embraced being a team player at LMS and works with students after
school in a coaching environment.
- Ms. Santos is ready to take on any challenge. She has built a positive relationship with
the students in her class and is willing to assist anyone in the school building.
WACCAMAW SCHOOL
  TEACHER OF THE YEAR: Machalin Hill

  "Our students get Mrs. Hill's best every day. She
  is constant! She works tirelessly to prepare
  herself for the daily challenges of teaching. She
  makes our school better and we are grateful to
  have her at Waccamaw."

  INSTRUCTIONAL ASSISTANT OF THE YEAR: Elaine Gaskins

  "Mrs. Gaskins has really stepped up this year working with Waccamaw's
  Exceptional Children's department, while her lead teacher was out on
  maternity leave. She is always willing to help in any way she can, truly loves
  her students, pushes them to be their best self academically and socially,
  and even drives a bus every morning and afternoon. We are so lucky to
  have her as part of our Waccamaw family."
The COAST
Center of Applied Sciences and Technology

TEACHER OF THE YEAR: Dr. Susan Tietje

"Dr. Susan Tietje is a team player if there ever was one. She is willing
to help out with anything she is asked, including changing her
curriculum mid-year to take on new classes that she has never
taught before. She never asks why, but "what can I do to help?". Dr.
Tietje supports her peers and is always looking for innovative ways
to help her students and extend their learning."
EARLY COLLEGE HIGH SCHOOL
    TEACHER OF THE YEAR: Sarah Osborne

    "Ms. Sarah Osborne is an inspiring voice for our school and our community,
    promoting student engagement and building rigorous lessons that inspire her
    students to become leaders whose voices are heard. As a mentor and
    department chair, she supports and challenges her colleagues in PLCs
    designed to increase innovation and critical thinking skills in their students. She
    is a teacher with passion not only for keeping abreast of her content and best
    practices, but for being the best teacher leader she can be!"

    INSTRUCTIONAL ASSISTANT OF THE YEAR: Teresa Bedell

    "Teresa Bedell sees the big picture and is a powerful team player in the
    Early College High School quest to provide our students with an
    enriched focused college and career-ready education. Two examples
    are that she volunteers to assist with large-scale projects in any way
    needed and that she assists teachers by forming and monitoring study
    groups and academic prep time for our students."
NORTH BRUNSWICK HIGH SCHOOL
     TEACHER OF THE YEAR: Darren Willis

     "Darren Willis is a great representative for our teachers because he knows how to speak to others in a
     way that gets them to listen and understand. He has a wealth of knowledge and understands how to
     treat people and lead others. He works as our liaison with UNCW as our student intern coordinator.
     Additionally he is always willing to work with our athletic director to help where needed."

     ROOKIE OF THE YEAR: Samantha Childers

     "Samantha Childers has greatly improved the Chorus Program at NBHS in just one year. She did a fantastic job working with
     the cast of Little Shop of Horrors, especially with the trio, who had to sing in three-part harmony the entire show. Two of these
     students are underclassmen with very little vocal training, and what she was able to get them to do was incredible. Samantha
     meets with her mentor, Shane Miller regularly, as part of her Beginning Teacher program, which has helped her to continue to
     learn and grow as a teacher. She comes to almost every fine art event, whether it is to sell tickets, help backstage, or simply
     come enjoy as an audience member. Her motto is to "always be kind", and she demonstrates this daily to her students. We are
     excited to see what else she can do with her program in the future!"

     INSTRUCTIONAL ASSISTANT OF THE YEAR: Kim Fennell

     Mrs. Fennell is a vital part of the OCS Program at North Brunswick High School. She stepped into the role of Job Coach
     last year and has helped our students secure various positions within the community. As Job Coach, Mrs. Fennell is
     responsible for setting up volunteer internships at local businesses, providing transportation to and from the site, and
     helping students learn the appropriate way to conduct themselves on location. Mrs. Fennell has also played a key role
     in providing support in the classroom. She sets a great example and encourages students to always do their best. Mrs.
     Fennell is a great coworker, friend, and model for our OCS students. North Brunswick is lucky to have her!
SOUTH BRUNSWICK HIGH SCHOOL
    TEACHER OF THE YEAR: John Walls

    John Walls is an English teacher and no stranger to the South Brunswick family. Mr. Walls has
    served in many capacities at South from teacher, past assistant athletic director, and current
    School Improvement Chair. He is a home grown Cougar and very involved in our community
    outside of school.

    ROOKIE OF THE YEAR: LTC (R) Glenn Baker

    LTC Glenn Baker is the Senior Army JROTC Instructor. He retired from the U.S. Army in 2017 after 22 years of
    service. He is a veteran of Afghanistan. His awards include the Bronze Star, Meritorious Service Medal (3rd
    award), Army Commendation Medal (7th award), Army Achievement Medal (2nd award). LTC Baker
    earned his Bachelor of Arts Degree in ancient history from the University of Nebraska at Omaha and
    Master's Degree in Transportation Management from American Military University.

    INSTRUCTIONAL ASSISTANT OF THE YEAR: David "Jon" Hatcher

    David "Jon" Hatcher is currently finishing his first year at South Brunswick High School as an Exceptional Children's
    Teacher Assistant and Job Coach. Jon is originally from Rockingham, NC but his family relocated to the Brunswick
    County area his Senior year of high school. Jon's dedication to children with disabilities has spanned over the course
    of 15 years and he has found that it is his true passion. He is currently on track to finish his Associates in Arts degree
    through Brunswick Community College in December 2019 and plans to finish up his certification by enrolling at ECU in
    the Spring of 2020. When Jon is not working with his students or doing school work, you can find him spending time
    with his 4 children.
WEST BRUNSWICK HIGH SCHOOL
     TEACHER OF THE YEAR: Anna Barefoot

     "The education profession describes teachers in different ways, but there are
     those teachers, no matter how many years they have been in the classroom,
     who can only be described as EXCEPTIONAL or
     EXTRAORDINARY, and that is Ms. Barefoot. Everything about her from her
     creativity and daily enthusiasm to the rigor and high test scores, she is just an
     OUTSTANDING Teacher and that is why her colleagues have selected her as this
     year's Teacher of the Year."

     INSTRUCTIONAL ASSISTANT OF THE YEAR: Abra Corcoran

     Ms. C, as she is so lovingly called, is extremely competent and thorough
     assisting teachers and helping students. She is an outstanding Job Coach
     who goes above and beyond ensuring that each student is placed on the
     right job site to be most successful. She is a very thoughtful and
     caring person, and is very deserving of this recognition.
Finalist for Special District Awards
                        INSTRUCTIONAL SUPPORT EMPLOYEE OF THE YEAR

          Kim Young                    Sam Jennings                  Jennifer Kristen Brown
      School Counselor                Assistant Principal             Speech Pathologist
      Belville Elementary             Union Elementary                Lincoln Elementary

                    ADMINISTRATIVE SUPPORT EMPLOYEE OF THE YEAR

  Heather Whiting Lowe                  Tanya Simpson                Denise O'Donnell-Jones
Accountability Data Manager            School Treasurer           Fiscal Specialist/Internal Auditor
     Central Services                 West Brunswick High                Central Services

                        OPERATIONS SUPPORT EMPLOYEE OF THE YEAR

      Donna Winecoff                   Kelly Woodcock                  Jessica Johns
     Cafeteria Manager                 Head Custodian              Publications Manager
   South Brunswick Middle           Town Creek Elementary                Operations