Suicide Prevention Action Plan 2017 - 2020 - HSE
Page content transcription
If your browser does not render page correctly, please read the page content below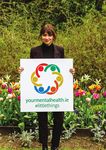 Are you, or someone you
know, in crisis now and need
someone to talk to?
Please do not be alone. If you are worried about yourself or someone you know
it is important to get help as soon as possible. Everyone needs help from time to
time. In fact, asking for help is a sign of personal strength.

•   Your first point of contact is your local GP. If it is late in the evening or at the
    weekend, contact NE Doctor on Call on 1850 777 911.

•   Go to the Emergency Department in Cavan General Hospital.

•   Contact the Emergency Services on 999 or 112.

•   Call the Samaritans 24 hour Freephone Listening Service on 116 123.

•   Visit www.yourmentalhealth.ie for information on mental health supports
    and services.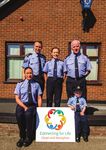 Connecting for Life Cavan and Monaghan 2017 - 2020

TABLE OF CONTENTS

      Foreword                                                                      3
      Acknowledgements                                                              4
      Introduction                                                                  5

1     Context for Suicide Prevention                                                7
1.1   International context                                                         8
1.2   National policy context                                                       9
1.3   Local context in Cavan and Monaghan                                          14

2     Development of the Action Plan                                               25
2.1   Approach                                                                     26
2.2   Consultation process                                                         26

3     Priority Groups, Risk and Protective Factors                                 29
3.1   National priority groups in Ireland                                          30
3.2   Local priority groups                                                        31
3.3   National risk factors                                                        35
3.4   Local risk factors                                                           35
3.5   Protective factors                                                           38

4     Connecting for Life Cavan and Monaghan Strategic Goals,                      42
      Objectives and Actions

5     Implementation of Connecting for Life Cavan and Monaghan                     66
5.1   Implementation structures and roles                                          67
5.2   Monitoring and evaluation                                                    68
5.3   Communicating Connecting for Life Cavan and Monaghan                         68
5.4   Resourcing Connecting for Life Cavan and Monaghan                            68

      Appendices
      Appendix 1: Abbreviations                                                    70
      Appendix 2: Definition of key terms                                          71
      Appendix 3: Membership of Cavan Monaghan Suicide Prevention Steering Group 74
      Appendix 4: Sources of evidence for Connecting for Life Cavan and Monaghan   75
      Appendix 5: Notes and caveats on suicide data                                76
      Appendix 6: Overview of HSE/NOSP suicide prevention training programmes      77
      Appendix 7: Consultations undertaken in Cavan and Monaghan                   80

      References                                                                   82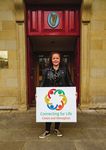 Connecting for Life Cavan and Monaghan 2017 - 2020

LIST OF TABLES

Table 1.1:    Self-harm data - Number of residents and rates per 100,000 (2015)                18
Table 1.2:    Suicide Prevention Training Programmes                                           21
Table 2.1:    Numbers attending the consultations in Cavan and Monaghan                        27
Table 3.1:    Priority groups identified in Connecting for Life (2015-2020)                    30
Table 3.2:    Groups identified as at risk of self-harm and suicide in Cavan consultations     32
Table 3.3:    Groups identified as at risk of self-harm and suicide in Monaghan consultations 34
Table 3.4:    National individual, socio-cultural and situational risk factors                 35
Table 3.5:    Local risk factors identified in the Cavan consultations                         36
Table 3.6:    Local risk factors identified in the Monaghan consultations                      37
Table 3.7:    Some ways protective factors could be strengthened                               39

LIST OF FIGURES

Figure 1.1:   Global suicide facts and figures (WHO)                                            8
Figure 1.2:   Suicide rate per 100,000 by gender, 2001-2015 (CSO)                              10
Figure 1.3:   National self-harm statistics for 2015 (NSRF)                                    11
Figure 1.4:   Rates of self-harm per 100,000 by gender, 2002 – 2015 (NSRF)                     12
Figure 1.5:   Three year moving average death rates by suicide per 100,000 of                  16
              population in Cavan, Monaghan and the State; 2004 – 2015
Figure 1.6:   Age standardised death rate by suicide per 100,000, 2003-2012 (Cavan)            17
Figure 1.7:   Age standardised death rate by suicide per 100,000, 2003-2012 (Monaghan)         17
Figure 1.8:   Training needs identified in the National Suicide Prevention Training Strategy   21
Figure 3.1:   Groups identified as at risk of suicide in the Cavan survey                      31
Figure 3.2:   Groups identified as at risk of suicide in the Monaghan survey                   33
Figure 5.1:   Connecting for Life Cavan and Monaghan Action Plan                               67
              Implementation Structures

                                                 2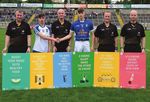 Connecting for Life Cavan and Monaghan 2017 - 2020

FOREWORD
Connecting for Life is the National strategy to reduce suicide in Ireland over the period 2015 - 2020. The
Cavan and Monaghan Suicide Prevention Action Plan has been developed to ensure our local actions and
outcomes are relevant and responsive to that strategy.

Preventing suicide is essential work as we begin to move away from our historical failure to properly value
Mental Health Services and begin to understand the importance of good mental health, and the terrible
burden poor mental health places on individuals, families and society.

The impact of suicide on families and communities is deep and prolonged. This Suicide Prevention Action
Plan is founded upon meaningful engagement with all key stakeholders. It is clear that the voice of the
community has informed the overall aim of the plan to create a supportive living environment where
good timely and informed intervention is the norm.

While the HSE will lead on the implementation of Connecting for Life Cavan and Monaghan, it is
understood by everyone involved that the way forward is to act together within and across services,
sectors and communities.

I am glad to extend thanks to the Chair of the Cavan Monaghan Suicide Prevention Steering Group
Padraig O'Beirne, Area Director of Nursing Cavan Monaghan CHO1, and to everybody who contributed to
the development of the truly wide-reaching, positive and integrated approach outlined in the action plan.
I look forward to the delivery of the commitments and actions as set out.

Leo Kinsella
Head of Service Mental Health CHO1

A word from the Director of the National Office for Suicide Prevention
Connecting for Life, the national strategy for suicide prevention sets a minimum target of a 10% reduction
in the suicide rate in Ireland by 2020. The achievement of this challenging target will rely upon an
all of government, all of society approach. The key challenge of translating national policy into local
implementation in a consistent, effective and efficient manner is acknowledged.

Connecting for Life Cavan and Monaghan connects all key partners from the statutory, community and
voluntary sectors. It has taken the national goals and objectives and, taking on board the views of the
people in Cavan and Monaghan, agreed a detailed local action plan. It is important that we continually
monitor and learn from the implementation of Connecting for Life Cavan and Monaghan. There is a focus
on outcomes and measuring improvement relating to the target set. This is important not alone for the
communities in Cavan and Monaghan, but also that improved learning and understanding can be shared
nationally and internationally. It is only by connecting and pooling our expertise, resources and energy
and by working together in a spirit of real co-operation, that we can achieve our goal.

Gerry Raleigh
Director, National Office for Suicide Prevention

                                                       3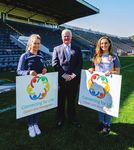 Connecting for Life Cavan and Monaghan 2017 - 2020

ACKNOWLEDGEMENTS
The participation on the Cavan Monaghan Suicide Prevention Steering Group from a wide range of
statutory and non-statutory organisations, from the Community and Voluntary sector and from individuals
affected by suicide made the process of developing Connecting for Life Cavan and Monaghan a truly
collaborative one. Everyone involved gave their time, energy, enthusiasm and commitment and this
was a crucial part of the success of the project. Membership of the Cavan Monaghan Suicide Prevention
Steering Group is listed in Appendix 3.

Special acknowledgement and thanks to:

•       The people of Cavan and Monaghan who took the time to share their views on suicide prevention
        and mental health during the public consultation process, through attendance at community
        workshops, specific focus group meetings, completion of online surveys and postcards;
•       Consultants Allen McAdam from MCA Consulting and Kathy Walsh from KW Research Associates
        for their invaluable contribution in supporting the planning process and drafting the final plan;
•       Staff in the National Office for Suicide Prevention and the HSE Mental Health Division for their
        guidance and support throughout the process;
•       Cavan County Council, Monaghan County Council and Tusla for their financial assistance towards
        the consultation elements of the plan;
•       Martin MacKenna for contributing his time and expertise to the photography for the document.

PHOTO CREDITS
A special thanks to Cavan and Monaghan's famous sons and daughters for showing their support with the work and
giving their time freely to endorse the initiative through photographs and videos.

•       Page 6: Neven Maguire, MacNean House & Restaurant, Blacklion, Co. Cavan
•       Page 24: Charlene Mc Kenna, The Lodge at Castle Leslie, Co. Monaghan
•       Page 28: The Strypes, Townhall, Cavan, Co. Cavan
•       Page 41: Aoibhinn Mc Ginnity, Rossmore Park, Co. Monaghan
•       Page 44: Aogan O Fearghail, GAA President; Caitriona Smith, Cavan Ladies GAA; Laura Mc Enaney,
        Monaghan Ladies GAA; Breffni Park, Co. Cavan
•       Page 65: Honorary Garda Ceejay Mc Ardle, Garda Eve Mc Crystal, Sergeant Tom Mill, Garda Frances
        Merrick, Inspector Kevin Gavigan, Castleblayney Garda Station, Co. Monaghan
•       Page 69: Áine Cahill, Cavan County Council, Co. Cavan
•       Page 85: David Hanley, Monaghan Minor Captain and Paddy Meade, Cavan Minor Captain with
        Referee SP Doherty, Linemen Dan Mullan, Kevin Faloon and Sideline Official Karol Doherty. Breffni
        Park, Co.Cavan

                Connecting for Life Cavan and Monaghan is available in electronic format at
                                 www.connectingforlifecavanmonaghan.ie

                                                      4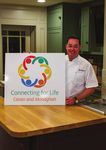 Connecting for Life Cavan and Monaghan 2017 - 2020

INTRODUCTION
Suicide prevention and reduction is the responsibility of everyone in society as every death by suicide is a
tragedy that affects families, friends, workplaces and communities. This shared concern where fewer lives
are lost through suicide, and where communities and individuals are empowered to improve their mental
health and wellbeing requires a collective response. Connecting for Life Cavan and Monaghan is a four-
year action plan, grounded in an approach that recognises the contributions that can be made across all
sectors of our community.

Suicidal behaviour is complicated and usually cannot be explained by a single cause or risk factor. It
is more often the end point of a complex history of risk factors and distressing events. Therefore it is
important that people feel confident and competent talking about mental health, suicide prevention
and suicide. It is through this approach that individuals and communities learn to recognise the signs
and symptoms associated with mental health problems and suicidal behaviour, develop skills to support
others, and are aware of where help is available. It is equally important that the services providing support
do so in a timely and effective manner.

Many suicides are preventable, and for national strategies and local action plans to be effective, a
comprehensive multi-sectoral approach is needed. Connecting for Life Cavan and Monaghan recognises
the contributions that can be made across all sectors of our community with the aim of reducing suicide.
This Action Plan sets out a vision for suicide prevention across both counties and outlines the actions
that will be taken to achieve the vision. Connecting for Life Cavan and Monaghan has been developed in
response to Connecting for Life, Ireland's National Strategy to Reduce Suicide 2015 – 2020. The approach
in the preparation of the local action plan has been collaborative and inclusive, involving a broad range
of organisations and individuals from statutory, non-statutory, community and voluntary sectors, and has
also involved the general public.

Padraig O' Beirne
Area Director of Nursing Cavan Monaghan
Chair Connecting for Life Cavan Monaghan

                                                     5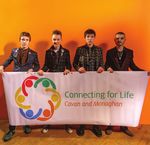 Connecting for Life Cavan and Monaghan 2017 - 2020

Neven Maguire, MacNean House & Restaurant, Blacklion, Co. Cavan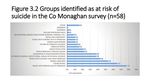 Connecting for Life Cavan and Monaghan 2017 - 2020

1.1 INTERNATIONAL CONTEXT

According to the World Health Organisation (WHO), over 800,000 people die by suicide every year with
many more people attempting suicide (1). See Figure 1.1 for global suicide facts and figures.

Figure 1.1: Global suicide facts and figures (1)

                                                     8
Section 1: Context for Suicide Prevention

1.2 NATIONAL POLICY CONTEXT
Connecting for Life is the national strategy to reduce suicide in Ireland over the period 2015 – 2020 (2). It
sets out the Irish Government's vision for suicide prevention, the expected outcomes over the next five
years and the actions that will be taken to prevent suicide and self-harm in Ireland. The strategy follows on
from Reach Out (2004 - 2014) (3), the first Irish national strategy for suicide prevention. The National Office
for Suicide Prevention was set up in 2005 within the HSE to oversee the implementation, monitoring and
coordination of Reach Out. There has been extensive development of national and international research
in relation to suicidal behaviour and suicide prevention interventions, and the services available to people
in emotional distress have improved in terms of availability, access and quality.

A Vision for Change, the national strategy for mental health (4); Healthy Ireland, the national framework for
action to improve the health and wellbeing of the population (5), and Better Outcomes, Brighter Futures,
the national policy framework for children & young people 2014 – 2020 (6) collectively provide the broad
policy context for suicide prevention actions both nationally and locally.

1.2.1 SUICIDE IN IRELAND

The number of deaths by suicide in Ireland is lower than it is for most European Union countries (7).
Looking at the total rate of suicide for men and women of all ages, in Ireland the rate in 2013 was 11.1
per 100,000 of the population – the 12th lowest of 33 European countries. However, in Ireland the suicide
rates among young males and females are relatively high in comparison to international rates for young
people. Taking males and females aged 15 – 19 together, the national rate in 2013 was 7.6 per 100,000, the
6th highest suicide rate in this age group in the EU (8).

The number and rate of completed suicides in the Republic of Ireland for 2014 was 486 or 10.5 per
100,000 population with males accounting for 399 (82%) and females 87 (18%) (9). The 2014 figures for
males indicate a high completed suicide rate among males aged between 45 and 54 at 28.2 per 100,000,
while the greatest increase was among men aged 15 – 24 years (rate of 23.4 compared to 16.1 in 2016).
The highest rate among females was also between ages 45 and 54 years at a rate of 6.9 per 100,000. It is
therefore imperative that the focus of suicide reduction is not confined to a gender or indeed a particular
age group.

Figure 1.2 outlines the suicide rate per 100,000 population by gender for the period 2001 – 2015 (10).
The recession in Ireland appears to have had a significant negative impact on rates of suicide in men and
on self-harm in both men and women. Research conducted by the National Suicide Research Foundation
(11) found that by the end of 2012, the male suicide rate was 57% higher than it would have been had the
economic recession not occurred, whereas female suicide was almost unchanged. The rate of male and
female self-harm was 31% and 22% higher respectively for the same period.

It is well known that suicide has a widespread and devastating effect on people close to the deceased.
A study from a next-of-kin perspective in Northern Ireland (12) found that for every death by suicide, 71
other individuals were affected (16 family members, 31 friends, 10 people in the local community, 13
colleagues and 1 health care professional).

                                                      9
Connecting for Life Cavan and Monaghan 2017 - 2020

Figure 1.2: Suicide rate per 100,000 by gender, 2001-2015* (10)

* Rates for 2015 are provisional and subject to change

1.2.2 SELF-HARM IN IRELAND

Self-harm describes the various methods by which people harm themselves non-fatally. Varying degrees
of suicidal intent can be present and sometimes there may not be any suicidal intent. However, a history
of one or more acts of self-harm is the single strongest predictor of repeated suicidal behaviour, both fatal
and non-fatal (13). See Figure 1.3 for details of national self-harm statistics for 2015 (14).

                                                         10
Section 1: Context for Suicide Prevention

Figure 1.3: National self-harm statistics for 2015 (14)

Data held by the National Self-Harm Registry Ireland (14) suggests that there has been a stabilisation
and modest fall in self-harm rates. Between 2011 and 2013, there were successive decreases in the self-
harm rate. An essentially unchanged rate in 2015 indicates a further stabilisation of the rate of self-harm
in Ireland since 2013. However, the rate in 2015 was still 9% higher than in 2007, the year before the
economic recession. Nationally, the rate of self-harm remains higher among women than men but the
gender gap has narrowed from 37% a decade ago to 19% in 2015. According to the National Suicide
Research Foundation (NSRF) the increase in male rates is particularly worrying because self-harm methods
among men tend to involve "higher lethality" leading to a greater risk of suicide following self-harm
among males compared to females (14). Compared to 2014, the only significant change in the rate of
hospital-treated self-harm by age in 2015 was among men aged 35-39 years, where the rate increased by

                                                          11
Connecting for Life Cavan and Monaghan 2017 - 2020

15% from 220 to 253 per 100,000. Rates of self-harm for other age groups remained similar to 2014 figures.
In 2015, 14.6% of all patients treated in Emergency Departments with an act of self-harm repeated; 14.5%
males and 14.7% females. In general, levels of repetition fluctuated slightly between 2007 and 2014 but
overall levels of repetition have not decreased. Figure 1.4 outlines the changes to rates of self-harm per
100,000 population by gender for the period 2002 – 2015.
Figure 1.4: Rates of self-harm per 100,000 population by gender, 2002 – 2015 (14)

1.2.3 THE ROLE OF ALCOHOL IN SUICIDE AND MENTAL HEALTH

The World Health Organisation (WHO) acknowledges harmful alcohol use is a key risk factor for all types
of suicidal behaviour (1). Individuals with a substance use disorder (i.e. either a diagnosis of abuse or
dependence on alcohol or drugs) are almost six times more likely to report a lifetime suicide attempt than
those without a substance use disorder (15). Numerous studies of individuals in drug and alcohol treatment
show that past suicide attempts and current suicidal thoughts are common (16, 17). The long-term effects of
alcohol misuse are probably mediated through interconnected effects on mood and social processes. Those
not actually dependent on alcohol are at risk through the short-term effects on mood, cognitive processes
and impulsivity. Young people appear to be particularly susceptible to alcohol-associated suicidal behaviour,
and the pattern of drinking especially binge drinking may be of relevance (18).

There is substantial evidence in Ireland and internationally of the negative effect of excessive alcohol use
on mental health and wellbeing. My World Survey of young people's mental health in Ireland showed that
excessive use of alcohol is associated with poor mental health and wellbeing, with strong links between
excessive drinking and suicidal behaviour in young adults (19). A study by the National Suicide Research
Foundation of suicides in Cork found that the presence of alcohol and/or drug abuse was confirmed in
60.7% of cases. Among these, 48.6% had abused alcohol, 21% had abused drugs and 27.6% had abused
both alcohol and drugs (20). Similarly, Walsh et al. (21) found that alcohol consumption had a significant
effect on suicide mortality among men in Ireland and is strongly associated with suicide completion in
the general population and among young people. In relation to self-harm the National Self-Harm Registry
in Ireland 2015 found that alcohol was involved in one third of all self-harm cases being associated with
more cases in males than females (34% and 29% respectively) (14).

                                                     12
Section 1: Context for Suicide Prevention

Evidence-based public health policies to reduce the harmful use of alcohol and drugs are required to
reduce suicidal behaviour (22). These policies are considered particularly important within populations
with a high prevalence of alcohol use, such as Ireland (23).

1.2.4 EVIDENCE FOR SUICIDE PREVENTION, KNOWLEDGE AND AWARENESS
In 2014, the Health Research Board (HRB) were asked by the National Office of Suicide Prevention (NOSP)
to examine the evidence base for suicide prevention in order to establish which suicide prevention
interventions were successful in reducing suicidal behaviour including suicidal ideation, self-harm,
suicide attempts or death by suicide (24). This review found the body of evidence on suicide prevention
interventions to be limited.

More recently in 2016, two major reviews were published which synthesised the evidence around suicide
prevention (25, 26). The outcomes from these studies strengthen the evidence base in several areas
of suicide prevention and have been included in the list below. Clearly more research is needed and
systematic evaluation of interventions carried out under the implementation of Connecting for Life will
make a very important contribution to the evidence base.

A review of all literature indicates that the following types of interventions were effective or show promise
(24; 25; 26):

 •      Promote public awareness with regard to issues of mental wellbeing, suicidal behaviour, the
		      consequences of stress and effective crisis management.
 •      Enable early identification, assessment, treatment and referral to professional care of people
		      vulnerable to suicidal behaviour.
 •      Promote increased access to comprehensive services, including mental health services and
		      Emergency Departments, for those vulnerable to, or affected by suicidal behaviour.
 •      Allow screening for suicide risk among groups vulnerable to suicide.
 •      Improve healthcare services targeting people vulnerable to suicide, including improvements in
		      inpatient and outpatient aftercare available to people who have attempted suicide.
 •      Maintain a comprehensive training programme for identified first responders and
		      frontline healthcare staff (e.g. Gardaí, Emergency Department staff, educators, physicians, mental
		      health professionals).
 •      Promote responsible reporting of suicidal behaviour by media outlets.
 •      Effective pharmacological and psychological treatments of depression are important in
		      prevention.
 •      The anti-suicidal effects of clozapine and lithium have been confirmed but may be less specific
		      than previously thought.
 •      The provision of therapeutic approaches such as dialectical behavioural therapy (DBT) and cognitive
		      behavioural therapy (CBT) to defined population groups, e.g. those who repeatedly self-harm.
 •      Provide supportive and rehabilitative services to people affected by suicide/suicidal behaviour.
 •      Restricting access to lethal means can prevent suicide.
 •      Support the establishment of an integrated data-collection system, which serves to identify at-risk
		      groups, individuals, and situations.
 •      Support a whole-school approach to mental health promotion.
 •      Evidence is also emerging relating to the potential benefits of online supports and services to
		      people who have mental health problems or are vulnerable to suicide.

                                                      13
Connecting for Life Cavan and Monaghan 2017 - 2020

1.3 LOCAL CONTEXT IN CAVAN AND MONAGHAN
Along with the rest of the country, Cavan and Monaghan have faced major economic, social and financial
change in the last decade. These challenges include population growth, increasing diversity, high levels of
unemployment, poverty, homelessness, social deprivation, alcohol and drug misuse and financial difficulty
arising from the recent economic downturn. New technologies have changed personal and business
communications and the increasing presence of social media and the immediacy of communications are
bringing new challenges for everyone, especially teenagers and young adults. The Irish healthcare and
social care services have also gone through a series of reforms. In the community and voluntary and non-
statutory sector, whilst new agencies, groups and supports have been established to address the issues
of mental health and suicide prevention, this sector has been severely challenged by recent structural
reforms and lack of funding.

1.3.1 COUNTY CAVAN
County Cavan is a largely rural County, with agriculture being the primary land use: 74% of Cavan's
population live in rural areas. The agricultural sector remains a strong contributor to the overall economy
of the County, which has a long tradition in the food and agribusiness industry such as meat, milk and
poultry processing and pig production. The agri-food sector, renewable energy and tourism are identified
as areas of importance for County Cavan by the County Council.

1.3.2 KEY STATISTICS FOR CAVAN
Recent headline figures released in 2017 from the Central Statistics Office (CSO) (27) indicate the
population of the county was 76,176 persons in 2016 (an increase of 19% since 2006, compared to a 12%
increase nationally).

A more detailed breakdown of CSO data from the 2011 Census (28) showed that Cavan:

 •      Was the 8th most deprived local authority area in Ireland (29).
 •      Ranked 7th/24 for dependency ratio (i.e. the number of those aged 0-14 and 65 and over as a
		      percentage of the number of persons aged 15-64) of 55.4% (National rate 49.3%).
 •      Had the fourth highest proportion of population with primary education only of 19.4%
		      (National rate 15%).
 •      Ranked 11th/34 for unemployment rate in Ireland at 21.2% (National rate 19%).
 •      Ranked 29th/34 for lone parent rate in Ireland at 9.8% (National rate 10.9%).
 •      Ranked 24th/34 for local authority rented housing at 6.6% (National rate 7.8%).
 •      Had below average rates for those who reported their health as being bad or very bad at 1.3%
		      (nationally 1.5%) and for those with a disability at 11.9% (nationally 13.0%).

1.3.3 COUNTY MONAGHAN
County Monaghan remains a predominantly rural county with approximately 80% of the population
living in population centres of less than 1,000 people. County Monaghan traditionally had a very strong
agricultural base and primary and secondary agriculture still has an important role to play in the county's
economy. While agriculture continues to provide both direct and indirect employment, it has reflected the
national trend of a decline in employment numbers.

                                                    14
Section 1: Context for Suicide Prevention

1.3.4 KEY STATISTICS FOR MONAGHAN
Recent Central Statistic Office (CSO) figures released in 2017 indicated the total population of the county
was 61,386 persons in 2016 (an increase of 10% since 2006, compared to a 12% increase nationally) (27).

A more detailed breakdown of CSO data from the 2011 Census (30) showed that Monaghan:

 •      Had high deprivation with 93% of the population below average affluence or disadvantaged
		      (national 51%) (29).
 •      Was the seventh most deprived local authority area in Ireland (29).
 •      Had higher than average proportion of semi, unskilled and agricultural workers of 15.6%
		      compared to national rate of 11.7%.
 •      Had the second highest proportion of population with primary education only of 20.8% (National
		      rate 15%).
 •      Had a dependency ratio (i.e. the number of those aged 0-14 and 65 and over as a percentage of
		      the number of persons aged 15-64) of 53.0% (National rate 49.3%).
 •      Had an unemployment rate of 20.6% (National rate 19%).
 •      Had a lone parent rate of 10.5% (National rate 10.9%).
 •      Ranked 20th/34 for the percentage of local authority rented housing at 7.1% (National rate 7.8%).

1.3.5 LOCAL POLICY CONTEXT IN CAVAN AND MONAGHAN
Counties Cavan and Monaghan are part of the HSE Community Healthcare Organisation (CHO) 1, which
was established in 2015 as part of the HSE's reorganisation of the country's community health services.
The area covered by CHO 1 has a population of 393,449 and includes the five counties of Cavan, Donegal,
Leitrim, Monaghan and Sligo. Integrated primary care, social care, mental health and health and wellbeing
is the foundational building block to providing health care in the area with effective clinical pathways and
links to other specialist services (substance use, chronic disease, palliative care etc.). The hospitals that
serve Cavan and Monaghan are part of the Royal College of Surgeons in Ireland (RCSI) Hospitals group.

New local government structures were introduced throughout Ireland as part of the Local Government
Reform Act in 2014. Within Cavan and Monaghan County Council, the new Local Community
Development Committees (LCDCs) are responsible for developing, coordinating and implementing a
coherent and integrated approach to local and community development, including the governance,
planning and oversight of publicly funded local and community development interventions. County
Cavan and Monaghan LCDCs developed and launched their 6 year Local Economic and Community Plans
(LECP) in 2016, which set out objectives and supporting actions to promote economic development and
local and community development in the two counties. The implementation of Connecting for Life Cavan
and Monaghan is included within the Local Economic and Community Plans.

The Cavan and Monaghan Children and Young People's Services Committee (CYPSC) is a county wide
committee that brings together the main public and not-for-profit agencies and organisations providing
services to children and young people in the county. Their three-year plan aims to ensure that children
and young people are active and healthy, achieving their full potential, safe and protected from harm,
have economic security and are connected, respected and contributing to their world.

                                                      15
Connecting for Life Cavan and Monaghan 2017 - 2020

1.3.6 SUICIDE RATES IN CAVAN AND MONAGHAN
The Central Statistics Office (CSO) provides data on deaths by suicide by local government area (9). It
is customary to use rates per 100,000 of the population in order to map trends and to compare areas.
Reporting deaths from suicide at county level can be problematic, with a significant risk that people can
be identified in the data, difficulty defining the population of the area and the relatively big swings in rates
if numbers change even minimally. Therefore, 'three-year age standardised death rates' have been used to
show trends and avoid bias due to annual fluctuations.

Figure 1.5: Three year moving average death rates by suicide per 100,000 of population in Cavan, Monaghan
and the State; 2004 – 2015* (9)

* Rates for 2015 are provisional and subject to change
Figure 1.5 presents three-year moving average rates of suicide per 100,000 of the population for the two
counties compared to the national average. These figures indicate that while there has been a general
downward trend over the last ten years nationally, the rates for both Cavan and Monaghan have generally
been above the national rate. When rates across the country are considered, the CSO data (9) indicates
that Monaghan has the fourth highest average suicide rate by county of residence for the period 2012 –
2014, at 16.3 per 100,000, while Cavan has the seventh highest rate at 15.8 per 100,000. It should also be
noted that the above figures do not include unconfirmed deaths by suicide or attempted suicides. It is
indeed estimated that for every confirmed death by suicide, there are 10 – 30 uncompleted suicides or
episodes of self-harm with 5% of the population having thoughts about death in any 12-month period
(31). Death by suicide or a suicide attempt not only affects the person directly but has dramatic effects on
their family, friends, colleagues, and the community as a whole.

In addition, both Cavan and Monaghan show significantly different rates between males and females,
when compared to national rates, i.e. the ratio of male to female deaths is much greater in Cavan and
Monaghan compared to Ireland (28, 30). Figures 1.6 and 1.7 outline the age standardised death rate by
suicide per 100,000 for males and females in Cavan and Monaghan compared to national rates.

                                                         16
Section 1: Context for Suicide Prevention

Figure 1.6: Age Standardised Death Rate by Suicide per 100,000, 2003-2012, Cavan (28)

•       In Cavan, the ratio of male to female deaths 2008-2012 was 8:1 compared to the national ratio of
        (4:1) (28).
•       The 2008-2012 Five-year age standardised death rate in Cavan for males at 20.03/100,000 was
        higher than the national rate (18.4/100,000), and for females the rate at 2.3/100,000 was lower
        than the national rate (4.5/100,000) (28).

Figure 1.7: Age Standardised Death Rate by Suicide per 100,000, 2003-2012, Monaghan (30)

                                                     17
Connecting for Life Cavan and Monaghan 2017 - 2020

•       In Monaghan, the ratio of male to female deaths 2008-2012 was 7:1 compared to the national
        ratio of 4:1 (30).
•       The 2008-2012 Five-year age standardised death rate in Monaghan for males at 20.1/100,000 was
        higher than the national rate (18.4/100,000), and for females the rate at 2.8/100,000 was lower
        than the national rate (4.5/100,000) (30).

1.3.7 RATES OF SELF-HARM IN CAVAN AND MONAGHAN
Data from the National Self-Harm Registry Ireland (14) indicates there were 11,189 recorded self-harm
presentations to acute hospitals, made by 8,791 nationally in 2015. In counties Cavan and Monaghan
respectively 79 male and 114 female residents presented to Emergency Departments with an act of
self-harm. See Table 1.1 for details. Taking into account the population, the rate of persons presenting
to hospital in Cavan and Monaghan following self-harm was 123 and 181 per 100,000 for males and
females respectively. Nationally, the rate of self-harm for males and females was 186 and 222 per 100,000
respectively.

Table 1.1: Self-harm data - Number of residents and rates per 100,000; 2015 (14)

    Cavan and Monaghan                                                   Male              Female
    Individuals                                                          79                114
    Rate per 100,000 population                                          123               181
    National Rate per 100,000 population                                 186               222

The data on self-harm only refers to hospital presentations of self-harm. Many people who self-harm
never attend an Emergency Department and so will not be counted. In addition, data related to hospital
activity should be treated with caution as variations in admissions may be related to available services in a
geographical area.

Key points to note from the National Self-Harm Registry data (14) on Counties Cavan and
Monaghan include:

•       In 2015, there were 108 male and 136 female presentations with self-harm, the majority (60%) of
        which were made by 20-44 year olds.
•       Drug overdose was the most common method of self-harm, involved in 71% of presentations
        (n=172). Alcohol was present in 37% of presentations (n=91). Self-cutting was the only other
        common method, involved in 23% of presentations (n=57). There were 16 presentations involving
        attempted hanging (8%). Fewer than 20 presentations involved attempted drowning and poisoning.
•       There were 193 individuals treated for 244 self-harm episodes in 2015. This implies that one in five
        (51, 21%) presentations in 2015 were due to repeat acts. Based on persons, the rate of repetition
        was 14% (19% for men and 10% for women).
•       The two main hospitals residents from Cavan and Monaghan presented to were Cavan General
        Hospital and Our Lady of Lourdes Hospital, Drogheda. For all self-harm patients seen in Cavan
        General Hospital (n=181) 162 were residents, while 19 residents presented to Our Lady of Lourdes
        Hospital, Drogheda.
•       Overall, for residents of the area, in 14% of presentations, the patient left the Emergency
        Department before a next care recommendation could be made. Following their treatment in
        the Emergency Department, inpatient admission was the next stage of care recommended
        for 46% of presentations, irrespective of whether general or psychiatric admission was intended.

                                                     18
Section 1: Context for Suicide Prevention

        Of all self-harm presentations, 39% resulted in admission to a ward of the treating hospital
        whereas 7% were admitted for psychiatric inpatient treatment. Most commonly, 39% of
        presentations were discharged following treatment in the Emergency Department.
•       There was a striking pattern in the number of self-harm presentations seen over the course of
        the day in 2015. The numbers for both men and women gradually increased during the day. The
        peak time for men was between 10pm and 11pm, and for women was 11pm.The monthly average
        number of self-harm presentations to hospitals in 2015 was 20. In 2015, April saw more self-harm
        presentations than any other month while July saw the fewest number of presentations for the year.

1.3.8 HSE - MENTAL HEALTH SERVICES AND SUICIDE PREVENTION SUPPORTS
      AND SERVICES IN CAVAN AND MONAGHAN.
The Cavan Monaghan Mental Health Service is delivered through specialist mental health multi-
disciplinary teams from childhood to old age. These teams include:

The Child & Adolescent Mental Health Service (CAMHS). The CAMHS Team is a multidisciplinary
service that prioritises the assessment and treatment of children up to the age of 16 presenting with
mental health problems.

The Adult Community Mental Health Service (AMHS). The AMHS Team is a multi-disciplinary service
that provides mental health care to working age adults. Its aim is to provide an integrated, comprehensive,
high quality, individualised system of care and support which meets the needs of people with acute
mental health problems and their carers.

The Community Rehabilitation Service. The Community Rehabilitation Service provides care to people
with severe and enduring mental health difficulties who have complex needs. The core philosophy of the
Adult Community Rehabilitation Service is to provide individualised care programmes for service users
and carers, based on identified need and implemented as much as possible in a non-institutional setting.

Psychiatry of Later Life Service. The Psychiatry of Later Life Service provides care to people who develop
mental health problems as they get older (over 65 years). Its aim is to provide integrated, quality, patient
centred and community based services to patients and their families.

The Mental Health Intellectual Disability Service (MHID). The MHID Team is a multi-disciplinary service
that provides mental health care for adults (18+) with a moderate/severe/profound intellectual disability. The
team work with the service user, alongside their families, carers and support services to assess and to provide
treatment and intervention to support the service users through to recovery.

                                                      19
Connecting for Life Cavan and Monaghan 2017 - 2020

Additional Developments in HSE Mental Health Services

Recent additional developments within Cavan Monaghan Mental Health Service include the following:

Self-Harm Clinical Care Programme. Since October 2016, the Emergency Department in Cavan
General Hospital has one Self-Harm Nurse as part of the Self-Harm Clinical Care programme. The
programme aims to improve the assessment and management of all individuals who present to the
Emergency Department with self-harm, reduce rates of repeated self-harm, improve access to appropriate
interventions at times of personal crisis, ensure rapid and timely linkage to appropriate follow-up care and
to optimise the experience of families and carers in trying to support those who present with self-harm.

Psychiatric Liaison Team. The Mental Health Service has also developed a Psychiatric Liaison Team,
initially comprising of a Consultant Psychiatrist and two Clinical Nurse Specialists. These services came into
place in October 2016.

Dialectical Behaviour Therapy (DBT). A DBT programme has been available in Cavan Monaghan
Adult Mental Health Service since 2011. DBT is an evidence-based multimodal therapeutic approach
for individuals who have a diagnosis of borderline personality disorder, engage in self-harm and exhibit
suicidal behaviour. DBT is all about learning new skills to help with strong and persistent emotions like
anger, shame, guilt, fear, and sadness which might be having a huge impact on an individual's quality
of life. Research has shown DBT to be effective in reducing suicidal behaviour, non-suicidal self-injury,
psychiatric hospitalisation, treatment dropout, substance use, anger, and depression and improving social
and global functioning.

1.3.9 HSE PRIMARY CARE SERVICES CAVAN AND MONAGHAN
•          Primary Care Team and Network services1. There are seven Primary Care Teams operational in
           Cavan and five in Monaghan in 2017. It is envisaged that these teams will be further strengthened
           in the future so that they will be the main unit both for the delivery of health and social care
           services and the development of health and wellbeing initiatives in primary care areas.

•          Counselling in Primary Care (CIPC). CIPC provides short term counselling in primary care
           settings to medical card holders aged 18 years and over. The counselling is provided by
           professionally qualified and accredited counsellors or therapists who work under the supervision
           of the HSE National Counselling Service.

•          Rian Counselling Service. Managed by the National Counselling Service, this service is specifically
           for adult survivors of childhood abuse and is a free service, open to all adults, and includes the
           option of self-referral.

•          HSE Primary Care Addiction Service. The aim of the service is to provide community based
           interventions to address the harms associated with the misuse of alcohol and other substances.

1.3.10 HSE - NATIONAL OFFICE FOR SUICIDE PREVENTION TRAINING
       PROGRAMMES
The Resource Officer for Suicide Prevention in Cavan and Monaghan co-ordinates the delivery of a
number of suicide prevention training programmes that are aligned to the National Training Plan. The aim
of these training programmes is to enhance awareness of and develop skills to respond to suicide and
self-harm behaviour. Ultimately, everyone can make a difference to suicide prevention; the more people
in the community who have suicide intervention training, the more likely it is that they will be able to
identify someone at risk and intervene to help keep them safe. See Figure 1.8 for details of training needs.
1
 A Primary Care Team (PCT) is a team of health professionals who work closely together to meet the needs of the people living in the community.
They provide a single point of contact to the health system.

                                                                     20
Section 1: Context for Suicide Prevention

Figure 1.8: Training needs identified in the National Suicide Prevention Training Strategy (NOSP).

To date nine evidence-based programmes have been identified to meet the training needs of people
living and working in Cavan and Monaghan across all 5 levels as outlined in Table 1.2 below:
Table 1.2: Suicide Prevention Training Programmes

  Training Programme                          Target Audience
  E suicide talk                              •   General public and concerned communities
  Suicide Awareness Prevention                •   Community care givers
  Programme                                   •   Non-statutory service providers with
  safeTALK                                        a specific role or remit for mental health
  Suicide bereavement grief and                   promotion and/or suicide prevention
  loss - 2 hr programme
  Understanding self-harm                     •   General public and concerned communities
  Loss and Bereavement through                •   Community care givers
  suicide - 1 day programme                   •   Non-statutory service providers with a
  ASIST                                           specific role or remit for mental health
  ASIST tune-up                                   promotion and/or suicide prevention
                                              •   Front health and social care staff who are
                                                  most likely to come into contact with those
                                                  who are vulnerable/at risk of suicide or self-harm
  STORM Suicide and                           •   HSE mental health service providers
  STORM Self-injury

Details on the range of training programmes available are provided in Appendix 6.

1.3.11 HSE - HEALTH PROMOTION AND IMPROVEMENT - SCHOOLS BASED
       PROGRAMMES
A number of mental health and wellbeing interventions are offered at both primary and post primary
level by HSE Health Promotion and Improvement Department; Zippy's Friends (Primary) and Mind Out
(Post Primary). Staff are also involved in supporting schools to implement the Wellbeing in Primary and
Post Primary School Guidelines, and also support both primary and post primary schools to implement
the framework for developing a Health Promoting School.

                                                      21
Connecting for Life Cavan and Monaghan 2017 - 2020

1.3.12 CHALLENGES FOR HSE SERVICES
•       Staffing. Pressures on the health services in recent years have curtailed the development of
        Mental Health Services. A Vision for Change outlined clear guidelines regarding the composition
        and complement of community mental health teams but some do not yet meet the required
        complement of staff. However, a range of further developments are in progress in the wider CHO 1
        area.

•       Access to appropriate counselling services. Although the Counselling in Primary Care (CIPC)
        service is a welcome new service, the fact that it is restricted to medical card holders means that
        many individuals may not have access to counselling. It is important that a range of therapies
        including Cognitive Behavioural Therapy (CBT), Dialectical Behaviour Therapy (DBT) and other
        management modalities which have been demonstrated to be effective for treatment of
        depression, anxiety and a range of other issues are made available.

•       Increasing demand for services. Referrals to both child and adolescent and adult mental health
        services have increased in recent years. Lack of availability of counselling services at primary care
        level results in increased referrals to secondary care, adding additional pressure for acute
        services and creating longer waiting lists. Early intervention and support at primary care level
        need to be improved, and the CIPC service and self-harm nursing services are good examples
        of efforts to address this need. Reducing waiting times for the CAMHs service is a national priority
        and young people who are presenting with suicidal behaviour or who are self-harming are seen
        urgently. The appointment of a third Consultant Psychiatrist for Cavan Monaghan CAMHS teams is
        a welcome development and will enable the teams to look at providing the service for young
        people up to 18 years.

1.3.13 DEPARTMENT OF EDUCATION & SKILLS PROGRAMMES
The National Educational Psychological Service (NEPS) is provided by the Department of Education and
Skills (DES) to all primary and post-primary schools. Psychologists from NEPS support schools to promote
the wellbeing and mental health of all students. In line with best practice, NEPS encourages schools to
adopt a whole-school, continuum of support approach to providing for students' needs.
NEPS provide a number of programmes in schools:

•       Delivery of the Incredible Years Teacher Classroom Management Programme. This is an
        evidence-based programme which reduces behavioural difficulties and strengthens social
        and emotional competence in the early years and primary school-age children. It addresses
        multiple risk factors associated with behavioural difficulties and which are more concentrated in
        disadvantaged communities. It is a five to six -day workshop delivered over six months.

•       Provision of two-day training to teachers in the delivery of the Friends Programmes. These
        programmes, which reduce anxiety and promote coping and resilience in children and young
        people from 4-18 years can be delivered by teachers, universally or to targeted smaller groups of
        pupils. The evidence base for these programmes has been established internationally and in
        Ireland by NEPS and the National Behaviour Support Service (NBSS). The Friends for Life
        programme is endorsed by the WHO.

•       Training for schools to promote social and emotional competence and well-being by the
        implementation of a Continuum of Support and of effective individual support planning
        (including monitoring and evaluation of outcomes) using the NEPS student support file.

                                                    22
Section 1: Context for Suicide Prevention

NEPS also provide support to school communities in preparing for and attending to Critical Incidents that
challenge the coping mechanisms of schools. When a school requests support a psychologist is available
from the local NEPS service in their area. Responding to Critical Incidents - NEPS Guidelines and Resource
Materials for Schools has been revised for a second time and hard copies have been issued to all schools
in October 2016. This document provides comprehensive advice for schools in preparing for and dealing
with a crisis situation.

1.3.14 COMMUNITY AND VOLUNTARY SECTOR SUICIDE PREVENTION
       SERVICES AND SUPPORTS IN CAVAN AND MONAGHAN
Community based supports (that receive some level of public funding) available across Counties Cavan
and Monaghan include:

•       The Tusla funded Child and Family Agency Family Resource Centres (FRCs). These centres
        provide a range of universal and targeted services and development opportunities that address
        the needs of families, including the provision of counselling and support to individuals and
        groups. There are two FRCs in Cavan (Tullacmongan, Cavan and Killeshandra) and two FRCs in
        Monaghan (Teach na Daoine, Monaghan and Clones).

•       Cavan Family Resource Centre. This is an independent voluntary group whose aim is to meet the
        needs of those experiencing social, personal and family difficulties within the community. The
        services and the facilities at the centre are open to all, including access to low cost counselling
        and mediation services.

•       AWARE. AWARE provides support and information to individuals and families affected by
        depression, through its Lo-Call Helpline, Support Groups, Online Support Groups and email
        support service.

•       GROW. GROW's mission is to nurture mental health, personal growth, prevention and full
        recovery from all kinds of mental illness. Weekly Meetings are held throughout the North East.

•       Mental Health Ireland (MHI). MHI is a national voluntary movement committed to promoting
        positive mental health in the first instance, and helping those with a mental health difficulty, their
        families and carers. It does this through its Development Officer team across the country and 100
        local voluntary Mental Health Associations, including 12 in the north-eastern counties.

•       SHINE. SHINE is the national organisation dedicated to upholding rights and addressing the needs
        of all those affected by enduring mental illness through the promotion and provision of high
        quality services working to ensure the continual enhancement of the quality of life of the people
        it serves.

•       Irish Advocacy Network (IAN). IAN provides support, information and choice for people who
        have experienced mental health. IAN has peer advocates in place in most health service areas in
        Ireland, north and south, who regularly attend acute units and day centres. Sometimes they meet
        people in the community.

                                                     23
Connecting for Life Cavan and Monaghan 2017 - 2020

Charlene Mc Kenna, The Lodge at Castle Leslie, Co. Monaghan
Connecting for Life Cavan and Monaghan 2017 - 2020

         2
DEVELOPMENT OF THE ACTION PLAN

                              25
Connecting for Life Cavan and Monaghan 2017 - 2020

2.1 APPROACH

As with the national strategy, Connecting for Life Cavan and Monaghan has taken an evidence-informed
approach to suicide prevention, to ensure that the actions will deliver real and measurable benefits
in a cost-effective way. The local work is aligned with the whole of society approach applied in the
overall Connecting for Life National Strategy (2015-2020). It involved the provision of opportunities for
consultation throughout Cavan and Monaghan, as well as engagement with all the relevant statutory,
non-statutory and community and voluntary organisations. This approach has ensured that the actions
are relevant to the needs of the people of the county.

The first step was the establishment of a project governance structure, the cross-county Connecting
for Life Steering Group, to oversee the project. The purpose of the Steering Group was to provide the
guidance, support and direct contribution to the development and preparation of the local plan. The
guiding principles for the preparation of the plan were agreed at the outset by the Group. These principles
included:
•         Actions would be evidence led, practical, and achievable;
•         Actions would be developed in partnership with all stakeholders;
•         Actions would take account of the lived experience of people touched by suicide.

2.2 CONSULTATION PROCESS

The consultations were led by the Resource Officer for Suicide Prevention with support from members of
the local Connecting for Life Steering Group and the two consultants employed to support the process.
Every effort was made to enable the general public, community and voluntary organisations, statutory
and non-statutory agencies and the HSE staff and others share their experiences and opinions. Venues
and times of consultation meetings were chosen to ensure ease of access, and community buildings were
used where available.

Consultation strategies employed across both counties included:
•      Public facilitated workshops
•      Widely distributed postcards
•      An online survey
•      Workshops and meetings with HSE staff, including Adult Mental Health Services, Child and
       Adolescent Mental Health teams
•      Focus groups for specific sectors of the population and priority groups (e.g. families bereaved by
       suicide, ethnic and cultural minorities, LGBTQI community and young people).

                                                    26
Section 2: Development of the Action Plan

The broad selection of mechanisms employed to engage with the general public and also with specific
target groups led to over 1,100 persons participating in the process from a good representative cross-
section of the community. The process was actively supported by Connecting for Life Steering Group
members whose active engagement in the process led to the high level of participation. See Table 2.1 for
an overview of the numbers attending the various consultations undertaken in Cavan and Monaghan. See
Appendix 7 for full details of the consultations undertaken.

Table 2.1: Numbers attending the consultations in Cavan and Monaghan

  Category                                                       Cavan              Monaghan
  Individuals who attended community consultations               55                 59
  Mental health professionals including GP's                     57                 58
  Young people                                                   144                164
  People from higher risk groups including mental health         52                 28
  service users, people bereaved by suicide, Travellers,
  members of LGBTQI community, asylum seekers and
  victims of domestic violence
  People who completed postcards or the online survey            233                294
  Total                                                          541                603

The combined feedback from the consultations in each county was summarised and shared with the
Steering Group. The feedback was developed into a list of actions aligned to the goals, objectives and
actions in the national strategy. These actions were further refined and shaped by the Steering Group at
their January, February and March 2017 meetings respectively. The summary of the findings arising from
the extensive consultation process is provided in Section 3.

                                                   27
Connecting for Life Cavan and Monaghan 2017 - 2020

The Strypes, Townhall, Cavan, Co. Cavan
Connecting for Life Cavan and Monaghan 2017 - 2020

      3
PRIORITY GROUPS, RISK AND
   PROTECTIVE FACTORS

                           29
Connecting for Life Cavan and Monaghan 2017 - 2020

3.1 NATIONAL PRIORITY GROUPS IN IRELAND
Ireland's overall suicide rate is among the lowest in the OECD (7). However, particular demographic groups
have consistently been shown by both national and international research evidence to have increased
risk of suicidal behaviour (1, 2). While there is significant overlap between many of the groups and it is
important to note that the presence of risk factors does not necessarily lead to suicidal behaviour, for
example, only a minority of people with a mental disorder will die by suicide (1). As part of developing
the national strategy, the National Office for Suicide Prevention (NOSP) reviewed the available Irish and
international evidence in relation to risk and protective factors with the aim of identifying potential
priority groups vulnerable to suicide in Ireland (2). See Table 3.1 for details.

Table 3.1: Priority groups identified in Connecting for Life 2015-2020 (2)

  Health/mental                 •   People with mental health problems of all ages
  health related groups         •   Individuals who have engaged in repeated acts of self-harm
                                •   People with alcohol and drug problems
                                •   People with chronic physical health conditions
  Minority groups               •   Members of the LGBTQI community
                                •   Members of the Traveller community
                                •   People who are homeless
                                •   People who come in contact with the criminal
                                    justice system (e.g. prisoners)
                                •   People who have experienced domestic, clerical,
                                    institutional, sexual or physical abuse
                                •   Asylum seekers
                                •   Refugees
                                •   Migrants
                                •   Sex workers
  Demographic cohorts           •   Middle aged men and women
                                •   Young people
                                •   Economically disadvantaged people
  Suicide related               •   People bereaved by suicide
  Occupational groups           •   Healthcare professionals
                                •   Professionals working in isolation, e.g. veterinarians, farmers

Over the lifetime of Connecting for Life, other population groups may emerge as particularly vulnerable
to suicide. This list of priority groups will be reviewed regularly by NOSP based on the most up to date
research and evidence (2).

                                                    30