SWANSEA UNIVERSITY - WHERE BRIGHT FUTURES BEGIN - UNDERGRADUATE 2022
Page content transcription
If your browser does not render page correctly, please read the page content below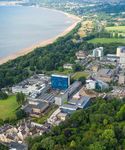 WELCOME TO

WHERE BRIGHT FUTURES BEGIN
We are, and always have been a community university with a focus on
student satisfaction and excellence, (ranked 6th in the UK for Student Satisfaction
(National Student Survey 2020)).
At Swansea University, you will receive the benefits of academic rigour and quality teaching that
have served our students for over 100 years and produced many distinguished, prominent Alumni.

Our figures speak for themselves with our overall careers prospects ranked Top 15 in the UK
(Complete University Guide 2021) and many of our individual subject career prospects,
ranked within the Top 5.

Our stunning waterfront campuses and friendly welcome make Swansea University a desirable
destination for students all over the world. We pride ourselves on the warmth of our welcome
and culture of inclusivity, which creates a rich, varied environment where the best of learning
and research can take place, and welcome you to join us where your contribution is vital – we
welcome fresh perspectives and you will receive all the support you need to thrive at Swansea.

Find out more about Swansea University and our degree programmes
by booking on to one of our upcoming open days*.

BOOK YOUR PLACE TODAY
     swansea.ac.uk/open-days

*please check our website for full details, dates and format of upcoming open days.
TEACHING EXCELLENCE AND
STUDENT OUTCOMES FRAMEWORK
(The highest award for Teaching Excellence at UK universities)

  6
                 TH
                        IN THE UK
                  TH
                         IN STUDENT
                        FOR THE UK
                         FOR STUDENT
                        SATISFACTION
                         SATISFACTION
  (Based on a list of 131 institutions that appear
  in the Times Good University Guide 2020)
    (Based on a list of 131 institutions that appear
    in the Times Good University Guide 2020)

          25
UK TOP

                                                   (The Guardian University Guide 2021)

          UNIVERSITY

    15
 UK TOP

                                    FOR CAREER PROSPECTS
   (Complete University Guide 2021)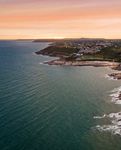 SWANSEA LIFE                                                                   NERVOUS?
     Check out our Freshers' Top 10
                                                                                    DON'T BE
     of things to do in Swansea                                                     Check out our Students' Union
                                                                                    and Support and Welfare pages
     PAGE 16
                                                                                    PAGES 30, 36

                                                                                    LOOKING
                                                                                    TO TRAVEL
                                                                                    ABROAD
                                                                                    DURING
     MAKING AN                            TEACHERS                                  YOUR
     APPLICATION                          AND ADVISERS
     Check out the easy-to-use            Full course details are available         STUDIES?
     checklist and get advice from        in our courses section. How to
     our Admissions office on             Apply sections also provide
     making an application                detailed information on our                        Keep a look out for
                                          offer, including our 'guaranteed                   the aeroplane symbol
                                          offer' of a place                                  throughout the
     PAGES 54 – 57                                                                           course pages

     WORRIED YOU MAY NOT GET                                                        DON'T JUST TAKE
     THE GRADES? WE CAN HELP                                                        OUR WORD FOR IT…
     Explore your options; we have a variety of Integrated Foundation Year          Find out more from our current students
     programmes with a range of acceptable qualifications. See the Foundation       about living and studying at Swansea Uni
     Year pages and look out for the foundation symbol on each course page

     PAGE 58                                                                        PAGE 19

     THINKING OF STUDYING                                        MANAGING YOUR MONEY
     THROUGH THE MEDIUM                                          Find out typical living costs
                                                                 as a student in Swansea and
     OF WELSH?                                                   full details on fees, funding
     Look out for the speech bubble                              and scholarships
     throughout the course pages

     PAGE 32                                                     PAGES 27, 50

02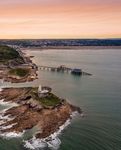 YOUR CAREER
Check out the Employability
pages and the future careers
list on each course page

PAGE 10                              04   WHY RESEARCH MAT TERS
                                     06   MAKING A DIFFERENCE
                                     08   YOUR QUESTIONS ANSWERED
                                     10   CAREERS, SKILLS AND EMPLOYABILIT Y
                                     12   JOIN OUR OUTSTANDING ALUMNI
                                     14   SWANSEA AND THE REGION
                                     16   FRESHERS' TOP 10
                                     19   WHAT OUR STUDENTS SAY
                                     22   BAY CAMPUS MAP
                                     24   SINGLETON PARK CAMPUS MAP
JARGON EXPLAINED                     26   ACCOMMODATION
Check out our                        30   STUDENT SUPPORT AND WELFARE
jargon buster
                                     32   WELSH - MEDIUM OPPORTUNITIES
                                     34   STUDY AND WORK ABROAD
PAGE 65
                                     36   STUDENTS' UNION
                                     38   SPORT
                                     42
HEALTH AND                                FACILITIES
                                     45   SUSTAINABILIT Y
WELLBEING                            46   INTERNATIONAL AND EU STUDENT INFORMATION
is important to us, check
                                     50   FEES AND FUNDING
out Student Services
                                     52   PARENTS AND GUARDIANS
                                     54   HOW TO APPLY
PAGE 30
                                     58   INTEGR ATED FOUNDATION YEAR
                                     66   A -Z COURSES

GETTING                             154   COURSE REFERENCE GRID
                                    166   INDEX
HERE AND                            167   MAP

AROUND
We're closer than you think!
Check out travel times to Swansea
and find out how easy it is to
get from campus to campus
and from campus to city

PAGES 22 – 25, 167

                                                                                     03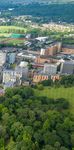 RESEARCH-LED UNIVERSITY

          30
     UK TOP

                                     RESEARCH
                                     UNIVERSITY
      (Research Excellence Framework (REF 2014))

     At Swansea University we have world-
     leading experts who actively undertake
     research on-site and across the world
     through global collaborations and with
     businesses and organisations internationally.
     This research not only helps underpin
     courses with applied and relevant
     information, but also encourages our
     students to learn and think in critical and
     original ways, seeking questions as well
     as answers.

     Many of our researchers teach on courses here   How Research at Swansea University
     too, which means you could be working with      has been making a difference
     international experts in their fields. As you
     progress, you could become part of their
     research team, helping to explore, prevent,
     and solve global problems.

04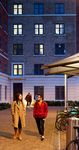 WHY RESEARC H M AT TERS

Our research is helping prevent, combat, and
reverse global challenges; making a difference
to people's lives and industry. We are:

•U
  nderstanding animal behaviour. Pioneered at
 Swansea University, the Smart Daily Diary Tag is
 helping researchers influence conservation plans
 for the fortune of species across the globe.
• L eading the way in health innovation to improve
  people's lives, from: creating the next generation of
  implantable blood pumps for advanced heart failure, to
  testing microneedle skin patches to administer vaccines.
•U
  sing AI technology to improve healthcare, tackle
 climate change, analyse Big Data and create new
 commercial opportunities as part of a £100m investment
 by UK Research and Innovation.
•E
  ncouraging fairness, ensuring the safety of individuals
 and communities across the world through influencing
 policy, and having a human-centred approach to
 digital technologies.

DISCOVER MORE:

    swansea.ac.uk/research

                  G
             ORIN
        EXPL ROBLEMS
           AL P
      GLOB

                                                             Download it now from
                                                             SWANSEA.AC.UK/PODCASTS

                                                                                      05
                                                                                       5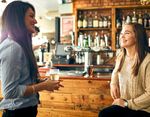 MAKING A
                                                               STUDENT MATT SAYS COVID-19

            nce
                                                               TAUGHT HIM WHAT IT REALLY

     Differe
                                                               MEANS TO BE A NURSE
                                                               Matt was recently awarded 'Most Inspirational
                                                               Student Nurse of the Year' in the prestigious
                                                               Nursing Times (2020 Awards).

     Swansea University was founded in 1920
     to respond to the needs of our local and
     wider community, through research, through
     innovation: making a difference has been
     part of our culture for over 100 years.

     Recent events have had a great impact on us all,
     but we believe there is much we have learnt from
     our situation, and many positive outcomes.
     We have discovered that we are able to adapt
     – not just sufficiently, but incredibly well – to new
     ways of studying, working, and living.
                                                             Over 1000 students from the University
     We have discovered also how resilient we are            Medical School and the College
     to change, and we have had the opportunity to           of Human and Health Sciences
     implement many flexible practices at the University     volunteered to help health service
     that we believe are for the better, for our students
                                                             colleagues during the pandemic:
     and for our entire University community.
                                                             • F inal year medical students were
     We are excited to see what the future holds,
                                                                inducted as doctors after the
     and we are entirely committed to making the
     Swansea University experience a positive and
                                                                General Medical Council offered
     rewarding one for all our students.                        early provisional registration
                                                             •6
                                                               62 nursing students were placed
                                                              within health boards
                                                             • T he entire third year of the
                                                               University's midwifery degree
                                                               assisted qualified midwives
                                                             •A
                                                               t least 101 paramedic students
                                                              signed up to work with the Welsh
                                                              Ambulance Service

06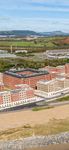 DISCOVERY CHARITY AWARDED
                                                                    funding to assist in COVID-19 pandemic.

HELP WITH GROUNDBREAKING RESEARCH
to find ways of improving recovery from COVID-19.
Using this small, handheld device, we can specifically
target breathing muscles to make them stronger.          'DISCOVERY' is a Swansea University student-led
                                                         charity that manages a wide range of volunteering
                                                         projects. Our projects aim to enrich the lives of
                                                         disadvantaged people across Swansea and work with
                                                         different community members, whether it's children
                                                         and young people, individuals with additional needs,
                                                         refugee and asylum seeker families or older people.
                                                         We have a wide range of projects you can get
                                                         involved with to help make a difference, learn new
                                                         skills and meet new friends along the way.

                                                             swansea.ac.uk/discovery

A REVOLUTIONARY NEW WAY                                               MEET GAIL: A SWANSEA UNIVERSITY
TO ADMINISTER VACCINES                                                'DISCOVERY' STUDENT VOLUNTEER
through microneedle skin patches is
being tested at Swansea University.

                                                                                                                07
                                                                                                                 7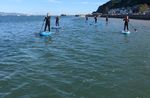 YOUR                                                 As our situation as a university evolves, we will

     QUESTIONS
                                                          be sure to keep you up-to-date with helpful
                                                          information accessed through our Q&A guide:

     Answered
                                                               swansea.ac.uk/about-us/coronavirus/faq-visitors/
                                                                prospectivestudents/

                                                          You can also chat online with one of our friendly
                                                          student ambassadors:

                                                               swansea.ac.uk/study/student-life/ambassador-chat
     Swansea University has consistently ranked                
     highly for Student Satisfaction (sixth in the UK     or get in touch with us directly:
     for Student Satisfaction NSS 2021), and your             study@swansea.ac.uk             +44 (0)1792 295111
     teaching, learning and overall student
     experience is a priority for us.
     Along with every university, we are employing new
     ways of teaching and learning to give you the best
     possible experience, but we understand that now,
     more than ever, you will feel apprehensive, and
     have many questions about how we have adapted
     at Swansea.

        Q: What will teaching
            and learning look like?

        Q: What student facilities will
            be available?

        Q: W
            hat mental health support
           is available to students?

        Q: Can I play sport?

        Q: What's it like in halls of residence?

        Q: What social activities are
            taking place?

        Q: How can I visit Swansea University?

                                                          Study advice during a Pandemic

08
Q: I'm worried about the grades I receive, and that I won't meet my offer.
     We know that with possible exam cancellations and changes to how students will be assessed, you may
     be anxious about what grades you will receive and whether you will then meet the conditions of your offer.
     While we hope you will receive the grades your efforts deserve, we are committed to trying to be as
     flexible as possible to our offer-holders given the unprecedented circumstances.
     If applicants do not meet the conditions of their offer, then it is possible that we may still be able to accept
     you. How much flexibility we are able to give will depend on how the University's offer-holders perform
     and how many places we still have available on particular courses.
     Find out more about our Guaranteed Offers:

           swansea.ac.uk/undergraduate/how-to-apply/guaranteed-offers

     Q: What will student life be like?                                    Q: How will I be taught?
     You will have the opportunity to meet people on                        Our commitment to you is to provide you
     your course, in your student accommodation and                         with the highest quality teaching and the
     to make friends at the various activities that will                    best possible teaching experience.
     be put on by the Students' Union in the first few
                                                                            We're proud to provide an outstanding
     weeks. The student-led societies are a great way
                                                                            learning experience and are championing
     to meet people with a shared interest and they
                                                                            'blended' learning here at Swansea University,
     have been innovative and creative in their
                                                                            which includes the use of online/e-learning
     response to the current situation.
                                                                            technologies to complement, support and
     Check out Swansea University and Swansea Uni                           enhance traditional face-to-face teaching.
     Students' Union social media channels and
                                                                            Whether teaching is delivered online or
     student takeovers to see what student life has
                                                                            in person, we will ensure you have the
     been like for students this year:
                                                                            opportunity to get to know your academics
                                                                            well, and to engage in lively discussions with
           swansea.ac.uk/study/student-life
                                                                            your peers to deepen your knowledge and
                                                                            further your understanding.
                          swanseaunisu
                                                                            We intend our adapted approach to teaching
                                                                            and learning to enhance your student
                                                                            experience, providing you with greater
                                                                            flexibility, while still retaining all the quality

             It makes me feel a                                             you expect from a university education.
                                                                            Detailed information and updates about
       range of emotions coming                                             the start of term will be communicated to

       back to University.                                                  applicants directly.
                                                                            For specific enquiries, please get in touch:
                           – Wayne (watch his vlog.)                             study@swansea.ac.uk

The information contained in this Q&A is an overview of information known to the University as of Spring 2021. Information within this
Q&A may be subject to change due to factors outside the reasonable control of the University. Any significant change to the information
within this Q&A will be communicated to prospective students as soon as it is possible to do so. Prior to making an application,
or accepting any University offer, please refer to the most up to date available information on the Swansea University website:
swansea.ac.uk/about-us/coronavirus/faq-visitors
                                                                                                                                          09
THINKING ABOUT
     C AREERS, SKILLS, EMPLOYABILIT Y AND ENTREPRENEURSHIP
     We help our students achieve the careers they deserve. The University offers a variety
     of paid work experiences and careers advice through its dedicated employability and enterprise
     team, alongside regular careers fairs, entrepreneurial activities and student-led alumni networking
     events to help you find work or start your own business at the end of your studies.

     C REATING EMPLOYABLE                    YEAR IN INDUSTRY                          DEDIC ATED SUPPORT
     AND ENTREPRENEURIAL                     Propel your career with a year in
     GR ADUATES                              industry as part of your degree.           Gain recognised credit through
                                             Many of our degree programmes              the Career Development Course;
     Our long history of working closely
                                             include the option to work a year          providing you opportunities to develop
     with employers ensures the degree
                                             in industry as part of the course,         knowledge, skills, experiences, and
     you study at Swansea University
                                             providing valuable experience and          attributes, to prepare for professional
     provides you with the knowledge
                                             the opportunity to put theory into         life and further enhance your
     and skills for a successful career in
                                             practice whilst being paid. This puts      graduate employability
     employment or self-employment.
                                             you ahead of the game when
     Employers are looking for much
                                             embarking on your career and looks        •E
                                                                                         mployability bursaries to help
     more than a degree when choosing
                                             fantastic on your CV. For full details     cover the costs of internships,
     graduates to employ. Gaining
                                             of programmes offering a year in           interviews and employability
     experience and developing skills
                                             industry please check individual           opportunities
     whilst at university will give you a
                                             course pages:
     competitive edge. Our award-                                                      •P
                                                                                         aid student employment
     winning team, the Swansea                   swansea.ac.uk/                         opportunities through the
     Employability Academy can                   undergraduate/courses                  student ambassador scheme
     help you:                                                                         • F or students facing barriers
     •   Explore careers                     PAID INTERNSHIPS                             to work, a work experience
     •   Get a great CV                      Through the Swansea Paid Internship          programmme available through
     •   Find part-time employment           Network we connect employers with            the Go Wales programme
     •   Volunteer                           students from all disciplines for
                                             four-week graduate level internships.           swansea.ac.uk/sea/gowales
     •   Get a placement
     •   Prepare you for interviews and     All roles are advertised via our
         your first job out of university    Employment Zone jobs board and our
                                             dedicated team are here to support
           swansea.ac.uk/sea                 you throughout the placement process.
                                             Internships can run throughout the year
                @SwanseaUniSea
                                             across a huge range of subject areas.
                                             We also run the Santander Universities
                                             SME Internships Programme providing
                                             students and recent graduates with         For degree programmes with a work
                                             paid work experience within local          placement or internship opportunity
                                             SMEs and third sector organisations.
                                                                                                LOOK OUT FOR THIS SYMBOL
                                                                                                on individual course pages

10
RAVS
             EMPLOYER LINKS INCLUDE:
                                                                                         (Retro and Vintage Store)
                                                                                         Picton Arcade, Swansea
                                                                                         Swansea University Student Start-up

                                                                       'RAVS' was Co-Founded by Sion Williams from the
                                                                       School of Management at Swansea University. Sion
                                                                       initially set-up his business as part of his module on the
                                                                       Entrepreneurship Pathway. After a great success selling
                                                                       vintage clothing on Depop, Sion set-up his very own
                                                                       store in the centre of Swansea, which he is still currently
                                                                       running alongside his studies.

                                                                       Sion has had continued support from the Enterprise
                                                                       Team after a successful pitch at the Big Pitch competition,
                                                                       where he was awarded £2,000 and an Enterprise
                                                                       Work Placement.

                                                                           The Enterprise Team have been
                                                                       extremely supportive throughout the
                                                                       process of setting-up and running my
                                                                       business. I have a lot of engagement with
                                                                       members of the team who provide me with
                                                                       opportunities for seed funding and events
                                                                       at which I can sell my products. The
                                                                       resources and information that they have
                                                                       gone out of their way to provide me with
                                                                       have been a real boost to the business and
Found from website recreated PMS                                       I have much to thank them for. I look
                                                                       forward to working with them again next
                                                                       year and hopefully beyond that!

       THE ENTERPRISE TEAM
       A dedicated support to develop your skills, gain valuable
       experience and test your business ideas through our range
       of services, including: workshops, competitions, schemes
       and business mentoring alongside corporate partners with
       a wealth of industry experience.

              enterprise@swansea.ac.uk      swansea.ac.uk/enterprise

                                                                                                                                     11
JOIN OUR OUTSTANDING

     Alumni
     At Swansea University we are extremely proud of our graduates.
     When you study with us, you'll join the thousands of alumni who
     have used their experiences at Swansea to make their mark on
     the world. Many have gone on to achieve great success in their
     careers, becoming business leaders, sporting champions, undertaking                          DR KATE EVANS,
     ground-breaking research, or finding their place in the limelight.                           BSc Zoology. Class of 1996.
                                                                                                  AWARD-WINNING BEHAVIOURAL
     Here we share some of their inspirational stories.
                                                                                                  ECOLOGIST AND CONSERVATION
                                                                                                  BIOLOGIST. FOUNDER AND
                                                     "I knew that Swansea University              DIRECTOR OF ELEPHANTS
                                                     had brilliant Welsh and Politics             FOR AFRICA.
                                                     departments, so I wanted to study there
                                                     to be taught by the best. Also, the          "I wasn't sure whether further education
                                                     appeal of the nearby Gower                   was the right route for me. Thankfully I
                                                     and beaches was a massive draw.              found myself in the wonderful environment
                                                                                                  of Swansea University, and on a course I
                                                     Being taught by absolutely outstanding
                                                                                                  loved and was able to excel at, Zoology."
                                                     lecturers, the friends that I made at
                                                     university and the many sporting             Kate founded the conservation charity -
     JASON                                           activities that I took part in were          Elephants for Africa - which has a holistic
     MOHAMMAD,                                       defining memories of being a student         approach to elephant conservation,
     BA Welsh and Politics.                          at Swansea. Had it not been for              focusing much of its work in Botswana;
     Class of 1996.                                  Swansea University I wouldn't be             home to the world's largest remaining
     RADIO AND TELEVISION                            where I am today."                           elephant population.
     PRESENTER.                                                                                        swansea.ac.uk/alumni/alumni-
                                                                                                        profiles/kate-evans
         s wansea.ac.uk/alumni/alumni-profiles/jason-mohammad

                                                        PROFESSOR PAUL DOLAN,
                                                        BSc Economics. Class of 1989.
                              Ca

                                                        BEHAVIOURAL SCIENTIST, HAPPINESS EXPERT.
                              rl G
                              o od

                                                        Professor Paul Dolan is Professor of Behavioural Science at the LSE. Author and
                                  win Photogr

                                                        happiness expert, he has advised governments on behavioural science and wrote
                                                        the questions that are being used to monitor happiness in the UK.
                                                             swansea.ac.uk/alumni/alumni-profiles/paul-dolan
                                              ap
                                                hy

12
See more Alumni stories on our website:           swansea.ac.uk/alumni/alumni-profiles

KATE MCMURDO,                                 RAWAN TAHA ,                              DAVID SMITH,
LLM Legal Practice and                        MSc Public Health and Health              MEng Aerospace Engineering.
Advanced Drafting.                            Promotion. Class of 2018.                 Class of 2014.
Class of 2019.                                EIRA FRANCIS DAVIES
                                                                                        PARALYMPIAN.
DISABILITY RIGHTS                             SCHOLAR. HUMANITARIAN
CAMPAIGNER. EDUCATION                         AFFAIRS FELLOW. CLIMATE                   "I wanted to study Aerospace
ACTIVIST. SUPERMUM.                           CHANGE COMBATANT.                         Engineering and the staff around
                                                                                        the course, the general
"I realised that if I wanted to change       "As a young scholarly African
                                                                                        atmosphere and the beach were
  things and really challenge the             woman, I was looking for a
                                                                                        the main draw. Some of my
  system, I needed to understand the          university that provided opportunities
                                                                                        favourite memories include the
  law and be a part of the change             for young leaders like myself.
                                                                                        study trips that involved flying like
  that I wanted to see. I thought that
                                              My advice to current students is to       the flying lab at Cranfield or
  if I trained to become a barrister,
                                              use university time to become             flying around the Gower."
  perhaps I could advocate for families
                                              beyond your degree, beyond your
  facing injustice and discrimination."                                                 Receiving his first Paralympic gold
                                              thesis and beyond your transcripts.
                                                                                        just before fresher's week, World
     s wansea.ac.uk/alumni/                  Only then will you be able to get a
                                                                                        and Paralympic Champion,
     alumni-profiles/kate-mcmurdo             job and live a life that is beyond
                                                                                        David aims to dominate in the
                                              your expectations."
                                                                                        sport of Boccia.
                                                   s wansea.ac.uk/alumni/
                                                                                             s wansea.ac.uk/alumni/
                                                   alumni-profiles/rawan-taha
                                                                                             alumni-profiles/david-smith

                                          ALEX RUDDY,
                                          Graduate Entry Medicine. Class of 2019.
                                          STEPS UP TO WORK AS A FRONTLINE MEDIC DURING THE
                                          COVID-19 PANDEMIC.
                                          "The prospect of beginning my career as a doctor a few months early filled
                                          me with a sense of nervous duty. We have trained for this moment for the
                                          past four years - and have been working towards it for much longer – and
                                          above the sense of personal fear or anxiety I think we are all eager to apply
                                          ourselves to this crisis and help our NHS at this time of immense need."

                                              s wansea.ac.uk/centenary2020/century-of-inspiring-people/alex-ruddy

                                                                                                                                13
GET TO KNOW

                                                                             Brecon Beacons, Wales
     ON YOUR DOORSTEP
     On the Gower Peninsula you can unwind in the UK's first Area of
     Outstanding Natural Beauty, relax on award-winning beaches and
     explore unspoilt countryside, with the Brecon Beacons National
     Park just a 30 minute drive away. The region has some of the UK's
     best locations for coastal path walks, surfing, cycling, watersports,
     rock climbing and golf; for the adventure sport enthusiast to the
     lazy walk on the beach, there's something for everyone.

     MUMBLES
     Birthplace of Catherine Zeta-Jones, the quaint village of Mumbles
     is host to a great variety of shops, cafés, wine bars, pubs and
     restaurants. Take a stroll and enjoy an ice cream at one of the
     many parlours dotted along the promenade or grab a bite to
     eat at one of the seafront cafés or restaurants overlooking
     Swansea Bay.

     SHOPPING
     Shop big high street names as well as independent boutiques,
     specialist shops and traditional arcades. You can visit designer
     boutiques in Mumbles, shop vintage outlets in Uplands or pick up
     a bargain in Wales' largest indoor market in the heart of the city.

14
ARTS
Swansea is a vibrant centre for art and The Glynn
Vivian Art Gallery is widely recognised as the
city's premier venue for art exhibitions. All
national museums and art galleries in Wales
are free to enter, so you can soak up our history
and join one of the many trips organised by
Swansea University's Students' Union.

THE TALIESIN ARTS CENTRE
The Taliesin Arts Centre sits at the heart of
the Singleton Park Campus and hosts regular
productions, mainstream and alternative
cinema screenings, a restaurant, bar, and
the award-winning Egypt Centre, home to a
collection of over 5,000 Egyptian antiquities.

                                                                         studentblogs.swan.ac.uk

                                                                          I do like a good market, and I am
MUSIC & FESTIVALS                                                   lucky that where I live in the Uplands,
Wales is famed as the 'land of song' and as a                       we have a monthly market where local
student at Swansea University you won't be                          growers, producers, farmers and caterers
disappointed by the range of music on offer across
                                                                    sell their wares. This is a cute little market,
the city! Swansea boasts a huge variety of music
venues and plays host to a number of music festivals
                                                                    so if like me you love food and trinkets
and events throughout the year.                                     give it a visit!

The brand new Swansea music arena is due
                                                                    Joanna Wolton, student blogger
to open in the autumn/winter of 2021.

                                                                    HOME OF DYL AN THOMAS
                                                                    Swansea's most famous son, Dylan
                                                                    Thomas, said: "Swansea is still the best"
                                                                    and the poet's legacy can be found
                                                                    throughout the city from cafes to
                                                                    pubs and parks.

                                      Architectural visualisation                                                     15
TOP 10

               HIT THE                               WELSH
               BEACH                                 VARSITY
                                          Get your green and white
     Come rain or shine there are         army gear on and give it
     over 50 bays and beaches to          up for Swansea at Welsh
     choose from! Try a spot of surfing   Varsity, the biggest
     or sea kayaking, or just a beach     student event in Wales.
     walk to get away from it all.

16
SUMMER
                                                                     BALL
                                                   Swansea University's festival-style
                                                   Summer Ball takes place on the
                                                   meadow in front of the University's
                                                   Singleton Abbey and is a big night
                                                   in the student calendar. The event
                                                   regularly attracts high profile acts
                                                                                                                ENJOY THE NIGHT LIFE
                                                   – headliners have included                                   Wind Street is a cafe quarter by day
                                                   Pendulum, Rudimental, Pixie Lott,                            and a party paradise by night where
                                                   Tim Minchin, Sub Focus and                                   twenty bars and restaurants line a
TRY JOE'S                                          Florence and the Machine.                                    160m stretch of road. Revellers come
ICE-CREAM                                                                                                       from far and wide to experience it.
Whether it's a sunny summer's                                                                                   Check out Brewdog for their craft
day or the temperatures drop                                                                                    beers or try the Uplands for an
below zero, you'll always find                                                                                  earthier vibe with live music events
a queue of people outside                                                                                       held in the region's pubs and cafes.
Swansea's legendary ice
cream parlour.

              GET ON
              YOUR BIKE
                                                                  CHAMPIONSHIP
Hire one of our Santander
                                                                  FOOTBALL                                      WATERFRONT
bikes. With 100 docking
stations based at six hubs along                   We're proud to share our city with
                                                                                                                WINTERLAND
the city's main cycle route, you                   Swansea City's Championship
can ride at your leisure.                          team, the mighty                                             A highlight in Swansea's winter
                                                   Swans. See                                                   calendar. Fancy a cinnamon latte whilst
                                                   them in action                                               ice-skating in the middle of the city?
                                                   at the impressive                                            This is your place. Open from around
                                                   Liberty Stadium.                                             mid-November until the New Year.

                                                   GO BONKERS                                                                    TAKE IN A
                                                   IN BUNKERS                                                                    SHOW
                                                   If you're looking for a fun night                            The city's impressive Liberty Stadium
                                                   out in Swansea head to                                       has previously hosted acts including
                                                   Bunkers - adventure golf with 2                              Pink, Take That and the Kings of Leon.
                                                   crazy golf courses, ping pong,                               With even more on the horizon with
                                                   electro darts, lush drinks and                               the opening of the brand new
                                                   bangin' bites to eat.                                        Swansea music arena.

            Due to the ongoing restrictions caused by the COVID-19 pandemic, not all the activities and venues in this guide are currently available,
               and all information is subject to change. If you have any queries or questions relating to this please email study@swansea.ac.uk

                                                                                                                                                          17
@julia_nevado
                                   #chill                                                             #swanseaunilife

                                                          @j.al.morgan

                                                                                                                @jadwigajagiellonska

     @emilysuggett

                                                                                                        #swanseauni

     @sylvermimi

           56

                                                                                                                 @luanneguyenhuynh

                                                                                              @alice_diogenes

                      @mdasssx

                     @osiansmith
                                   @jadwigajagiellonska

                                   @chloerosey

                                                            #OurSwansea
                                           FOLLOW US:                     SwanseaUniversity                     swanseauni
18
WHAT OUR                                                                  @SwanseaUni

Find out more from our current and recently graduated
students who share their own experiences of both
academic and student life here at Swansea Uni.
Watch our student videos, listen to our podcasts and
follow our social media channels for useful tips on
                                                               How to make friends at university
everything from settling in to uni to what it's like to
live in Swansea.

MEET OUR SWANSEA UNI
STUDENT VLOGGERS:

                                                               Cost of living in Swansea

                                                               Surfing student takeover

                                 Listen to what our students
                               have to say: spoti.fi/2PDfDeu
                                                               Swansea's LGBTQ community
                                                                                                   19
STUDENT
                                                                                     Follow us for more takeovers,

         Takeovers
                                                                                     regularly posted by our current
                                                                                     students throughout the year:

                                                                                                    swanseauni

                                                                                          SwanseaUniversity

     Check out some of our student takeover videos to find out more about sports, societies,
     student accommodation and general student life at Swansea Uni:

     Geography

                                                   Q&A with Becka

     Athletics

                                                   Santander bikes at Swansea Uni

20
Mountaineering                       Triathlon                              Road Biking

                 Living on Campus                What's it really like studying in Wales

                           Sailing                                           Equestrian

                                                                                           21
BAY LIBRARY

           COMPUTATIONAL FOUNDRY                         CITY CENTRE 15 MINUTE
           (Computer Science and Mathematics)            BUS RIDE, 5KM

           ENGINEERING

           STUDENT ACCOMMODATION

           SCHOOL OF MANAGEMENT

           THE COLLEGE

           THE CORE, FOOD COURT

           THE GREAT HALL

           STUDENTS' UNION, Tafarn Tawe

           24HR BUS (term-time)
           Approximately 20 minutes to
           Singleton campus, 15 minutes to city centre

           MY UNIHUB
           Your one-stop-shop offering information and
           guidance on any aspect of student life;
           from finances, to course-load, to housing

     OTHER FACILITIES:
     • Coffeeopolis coffee shop    • Launderette
     • Faith space                 • Supermarket
     • Gym and sports facilities

                                                         VIRTUAL
                                                          TOUR
                                                                           swansea.ac.uk/virtual-tour

22
aeroviews.co.uk

BEACHFRONT
 LOCATION

                               23
5 MILE STRETCH OF BEACH
             ON YOUR DOORSTEP

     CITY CENTRE 10 MINUTE
     BUS RIDE, 3.5KM

                                                          VIRTUAL
                                                           TOUR
                             swansea.ac.uk/virtual-tour

24
ARTS AND HUMANITIES

                                                                     HUMAN AND HEALTH SCIENCES

                                                                     LAW AND CRIMINOLOGY

                                                                     MEDICINE

                                                                     SCIENCE

                                                                     SINGLETON PARK LIBRARY

                                                                     STUDENT ACCOMMODATION

                                                                     TALIESIN ARTS
                                                                     & EGYPT CENTRE

                                                                     MY UNIHUB
                                                                     Your one-stop-shop offering information
                                                                     and guidance on any aspect of student life;
                                                                     from finances, to course-load, to housing

                                                                     24HR BUS (term-time)
                                                                     Approximately 20 minutes to
                                                                     Bay campus, 10 minutes to city centre

                                                                     FULTON HOUSE
                                                                     Students' Union bar, nightclub, shops,
                                                                     supermarket, zero waste shop,
                                                                     food outlets (including vegan)

                                                                     STUDENTS' UNION

                                                                     ACADEMI HYWEL TEIFI

                                                                     SWANSEA BAY
                                                                     SPORTS PARK

                       0
                                                              OTHER FACILITIES:
                                                              • Chaplaincy          • Launderette
         UK TOP

                                       GREENEST               • Dentist/Doctors     • Mosque

                                       UNIVERSITY
(2020)    (Guardian People & Planet University league 2019)

                                                                                                                   25
MAKE YOURSELF

     Starting university can be a bit of a             LIVING ON C A MPUS
     whirlwind and, amidst it all, you need a          Living in Singleton Park or Bay Campus
     place where you can chill out, take stock,        residences puts you right at the centre of
                                                       university life. Self-catering accommodation
     and feel right at home, right away.
                                                       comprises fully-furnished, en suite and standard
     Whether you want to live in one of our campus     rooms with a shared kitchen and dining area
     residences, in our leafy student village, or in   – ideal for helping you to settle into student
     one of the nearby private properties managed      life quickly and easily.
     by our Student Accommodation Services (SAS)
     letting agency, our Residential Services team     LIVING IN THE
     are there to ensure that you choose the           STUDENT VILL AGE*
     accommodation that is perfect for you.            Approximately two miles from campus is the
                                                       Hendrefoelan Student Village. The Village
                                                       provides self-catering cost effective
                                                       accommodation and shared facilities in flats
                                                       for seven students. If you choose to live in the
     KEY POINTS                                        Village, you will have your own room at an
                                                       affordable rate that compares favourably with
     • Our rooms have free Wi-Fi
                                                       private sector accommodation. Student life
     •Y
       ou will be represented and                     at the Village is sociable and supportive,
      supported by ResNet, a network of                and you will benefit from:
      staff and students who ensure each
      student has the best experience                  • On-site launderette
      possible                                         • F ree First Group Unibus bus pass for
                                                          contracts over 13 weeks.
     •R
       ooms are single occupancy only
      (exception being Beck House family               • Free car parking
      flats and a small number of twin                 Please check our website for
      rooms on the Bay Campus)                         up-to-date information:
     • 24/7 launderette facilities                          swansea.ac.uk/accommodation
     •A
       dapted rooms are available for
      students with special requirements,              FAMILY ACCOMMODATION
      including wheelchair users. Contact the          AT BEC K HOUSE
      Disability Office for further information
                                                       We have a number of family flats at our
     • En suites available                             designated quiet residence, Beck House,
     •W
       elsh language-only                             approximately a mile from campus in the
      accommodation                                    popular area of Uplands. Due to the
                                                       51-week tenancies, this accommodation
     • F emale-only accommodation
                                                       is mostly suitable for postgraduate and
        available
                                                       international students.

                                                       *accommodation at Hendrefoelan Student Village
                                                        available for 2020/21 academic year
26
TYPICAL LIVING
                                                          COSTS:

                                                          £89
                                                          AVERAGE
                                                          WEEKLY RENT
                                                          UK Top 10 Most Affordable
          Residential services team here to support you   University Town
                                                          (totallymoney.com 2019)

                                                          £22
                                                          MEAL OUT
                                                          FOR TWO
                                                          (based on main meal and drink
                                                          at a local restaurant)

                                                          £30 PER MONTH
                                                          STUDENT
                                                          BUS PASS
                                                          Student Pass with unlimited travel

                                                          £6
                                                          CAMPUS
                                                          TO CITY
                                                          Singleton Park Campus
                                                          to city centre taxi fare

                                                          £19.00 PER MONTH
                                                          GYM
                                                          MEMBERSHIP
                                                          Swansea Bay Sports Park

Look inside
swansea.ac.uk/accommodation
                                                                                               27
FINDING THE PERFEC T
     PRIVATE SEC TOR HOME
     If you'd prefer to live off campus, you'll be pleased
     to know that there's a good supply of quality private
     sector student houses and flats in Swansea. Our letting
     agency, Student Accommodation Services (SAS) manages
     130 properties in the nearby local communities of;
     Brynmill, Uplands and Sketty which are mostly within
     two miles of Singleton Park Campus. Their residences
     in St. Thomas and Port Tennant are close to our
     Bay Campus. These areas are also close to local
     shops, bars and takeaways.

     Our online, searchable database, Studentpad, is
     invaluable. It allows you to locate other available housing
     in the area and takes the effort out of house-hunting.

          saslettings.co.uk

                                                                                  There are designated flats for
                                                                                  Welsh speakers and learners on
     WHEN SHOULD I APPLY                                                          both Singleton Park Campus
     FOR ACCOMMODATION?                                                           and Bay Campus
     The sooner the better! If you have a firm offer of a
     place, you can make an accommodation application
     in February – you will receive details about making an
     online application with your academic or university
     offer. We encourage you to apply early, particularly
                                                                                            We also have some
     for the very popular en suite accommodation.                                           areas that are quiet
                                                                                            and alcohol free.
          swansea.ac.uk/accommodation

          accommodation@swansea.ac.uk

          +44 (0)1792 295101

                         LOOK INSIDE OUR CAMPUS
                         ACCOMMODATION:
        VIRTUAL                                                    Choosing Where
         TOUR                 swansea.ac.uk/virtual-tour           to Live at Swansea
                                                                   University

28
BAY              SINGLETON
                                                                                              CAMPUS                PARK

                                                                                                Cafe Bar         Dentist & Doctor

                                                                                              Food Outlets        Food Outlets

                                                                                               Great Hall         Health Centre

                                                                                              Launderette          Launderette

RESIDENCE              TYPE OF ROOM                               WEEKLY RENT*
                                                                                              Mini Market          Mini Market

Hendrefoelan
                       Standard                                   £95
Student Village

                       Standard (self-catering)                   £130 – £136
Singleton Park         En suite (self-catering)                   £147 – £164                Sports Facilities   Sports Facilities
Campus                 Standard (with catering card)**            £143 – £150
                       En suite (with catering card)**            £160

                       Standard                                   £111
Beck House             En suite                                   £128 – £141                Students' Union     Students' Union

                       Family flat                                £155 – £185

                       En suite                                   £153 – £159
Bay Campus
                       Twin En suite                              £202
                                                                                              24hr Security         Taliesin
                                                                                                                   Arts Centre
Private Housing        Standard                                   £82 – £120

* These fees are for the academic session 2021-2022. Please note that rates for 2022/2023
  entry will be published on our website as soon as they are confirmed.

** A
    prepaid dining card for use in the university catering outlets with £28.00 per week
   is included. Credits are applied per term so you can use as much or as little as you                           24hr Security
   want each week.
                                                                                                                                     29
WE'RE HERE                                                         SET TLING INTO UNI

                                                                             I remember the first few months
                                                                        at university were the hardest to adapt
                                                                        to. Not only was I ill and wanting the
                                                                        comfort of home but I was quite shy
                                                                        and felt as though I couldn't connect to
     You can access a range of student support services throughout
                                                                        my flatmates who all wanted to go out
     your time at university to make not just your first few weeks at
                                                                        partying most of the time. I am aware
     university an easier transition, but your whole time spent here
                                                                        that others feel or have felt similar
     at Swansea University as stress free and easy as possible.
                                                                        emotions at university but it is important
                                                                        to know and understand that you are
     MYUNIHUB
                                                                        not alone and do not have to deal with
     H OW C AN WE HELP
                                                                        things by yourself.
     MyUniHub is here to make student life at Swansea University
     as easy as possible. We offer information and guidance on any      Sometimes, university can feel like a
     aspect of student life. So whether you would like help enrolling   lonely place but having people accept
     as a student, want to pay your fees in person, want advice on      and care about your wellbeing
     housing, student financial aid, or help with managing your
                                                                        can help to off-set these feelings of
     course load, MyUniHub is the place to go!
                                                                        isolation. It is also important to note
                                                                        that if you are too ill, you do not have
                                                                        to soldier on and make yourself worse
                                                                        (and feel as though you are in a rut)
                                                                        there are options for medical leave
                                                                        or extenuating circumstances.

                                                                        The University offers many
                                                                        services to help students who
                                                                        may be struggling; from in-house
                                                                        counselling and wellbeing services,
                                                                        to pastoral support from staff.
                                                                        There is no shame in using these
                                                                        services in acknowledging and
                                                                        admitting that you may need
                                                                        some additional help and support
                                                                        (as hard as this may be).

                                                                        Joanna Wolton
                                                                        Social Policy student

30
£1.5m
Your wellbeing is important to us. To enjoy and enrich
your experience at Swansea University, you can access
free, impartial advice and a range of support services
in a relaxed, friendly and confidential environment.               STUDENT WELFARE SUPPORT
                                                                      Secured from Welsh Government (2020)
FIND OUT MORE
     s wansea.ac.uk/student-services

                                              Students enjoying SUP during Freshers' week 2020 organised by @campuslifeSU

HEALTH INFORMATION                                           DISABILITY OFFICE
University dental care offers a full                         Ensuring the same student experience for all.
range of NHS and private treatments                          The Swansea University Transcription Centre
to students. Dentist and Doctors' surgeries                  (SUTC) for example, is a dedicated transcription
are located on Singleton Campus.                             service which provides accessible learning
                                                             resources to print for disabled students.

WELLBEING SERVICES                                           MONEY (CAMPUSLIFE)
              A range of free student services               Are always on hand to help you
              that cultivates and looks after                max your cash and keep your
              your wellbeing, including a                    finances in check. Check out the
              mental health support service.                 pre-arrival money checklist:
                                                                  swansea.ac.uk/
                                                                   money-campuslife

                                                                                                                            31
WELSH-MEDIUM
     Swansea University provides a number of                   provide students with assistance and support to study
     opportunities for you to both study and socialise         and socialise through the medium of Welsh.

     through the medium of Welsh and you're actively           The branch arranges all kinds of activities during the year,
     encouraged to do so. The University's Academi             including events for schools, welcome events for freshers,
                                                               events for Welsh-speaking students, formal meetings,
     Hywel Teifi is a centre of excellence for studying
                                                               discussion forums, gigs and much more!
     the Welsh language, its literature, and culture. It
     gives Welsh-speaking students, or those keen to           SCHOL ARSHIPS
     learn the language, the opportunity to study              In addition to the Coleg Cymraeg scholarships available
     courses through the medium of Welsh and                   to Swansea University students who choose to study part
                                                               of their degree through the medium of Welsh, Academi
     significantly increase graduate employment
                                                               Hywel Teifi also offers additional undergraduate
     prospects in the process.                                 scholarships and bursaries worth between £100 – £300.
                                                               Engaging with Welsh language provision within your
     Since 2011, there has been a 113% increase in the
                                                               degree could include taking lectures, tutorials, seminars
     number of students studying through the medium of
                                                               and workplace-based contact hours in Welsh. For more
     Welsh at Swansea University and our TEF data* over
     the last two years shows that Welsh-medium students are   information and guidelines on how to apply, visit:
     high achievers in regards to employability. The Welsh          swansea.ac.uk/scholarships
     language provision is an integral part of the gold
     standard on offer here and is available across a broad
                                                               WELSH LEARNERS
     range of subject areas. Your academic work can
                                                               For a rewarding and fun experience why not learn
     be submitted and assessed through the medium
                                                               Welsh while studying! If you want to learn or improve
     of Welsh across all subject areas.
                                                               your Welsh, there are a range of courses available - from
     Swansea University works in partnership with the Coleg    short beginners' classes up to proficiency level. We also
     Cymraeg Cenedlaethol and the University's branch is       offer courses for Welsh-speakers who want to improve
     situated within Academi Hywel Teifi. Its main aim is to   their Welsh skills.
     *Swansea University TEF return 2017 and 2018

               My main role as SU Welsh Affairs Officer is to represent all
          students of the Welsh community within the University. I can be
          seen as their main contact with the Students' Union, ensuring that
          their voice is heard within it. Throughout the year, my aim is to
                                                                                     Katie Phillips,
          promote the use of Welsh across campus by increasing educational           SU Welsh Affairs Officer
          and social opportunities, and also opportunities for Welsh learners
          to socialise. I intend to raise awareness of Welsh culture through
          numerous events and celebrations during the year.

32
ARWAIN
                 Arwain is a bilingual mobile app for students and prospective
                 students who speak or are learning Welsh. Arwain brings together
                 the essential information needed by students who want to study and
                 live through the medium of Welsh at Swansea University.

           L OOK OUT FOR THIS SYMBOL
                                                                                         £3,000
           on individual course pages                                                 MAIN SCHOLARSHIP
                                                                                      For students who study at least 66%
                                                                                       of their course (80 credits a year)
ACADEMI HY WEL TEIFI AWARD                                                               through the medium of Welsh

                                                                                          £1,500
The Academi Hywel Teifi Award has been created to reward students
who contribute to the Welsh-medium cultural and academic life and
activities of Swansea University. The award recognises the role,
contribution and achievements of supporting, promoting and ensuring                           INCENTIVE
a greater status for the Welsh language in all aspects of university life.                  SCHOLARSHIP
For more information, e-mail:      astudio@abertawe.ac.uk
                                                                                      For students who study at least 33%
                                                                                       of their course (40 credits a year)
OPTION TO LIVE WITH OTHER WELSH SPEAKERS                                                 through the medium of Welsh
You have the option to live with other Welsh speakers in designated

                                                                                          £5,000
halls of residence on Singleton and Bay Campus. It is well worth you
taking this opportunity in your first year as it will assist you in making
new friends quickly and settling into university life. Make sure to note
your preference on the application form. For detailed information                     WILLIAM SALESBURY
about the Welsh-medium provision on offer, please pick up a Welsh                       SCHOLARSHIP
prospectus or visit our website.                                                      For students who study 100% of their
                                                                                      course through the medium of Welsh
THE WELSH SOCIET Y (GYMGYM)
Whether you're a fluent Welsh speaker or just looking to practice your
Welsh, the GymGym will give you a range of opportunities to socialise
with other Welsh speakers in an informal environment. The GymGym
hosts regular events including quiz nights, volunteering opportunities and
socials. However, the most memorable events include their annual

                                                                                                  £300
international rugby trip (in recent years to Dublin or Edinburgh), the
                                                                                          UP TO

inter-college dance and the inter-college Eisteddfod. These three events
bring together all Welsh Societies across Wales – giving you the
opportunity to socialise with Welsh speakers from all over the country.               ACADEMI HYWEL TEIFI
The GymGym also supports the University's Welsh-language rugby and                      SCHOLARSHIPS
netball club, Rygbi a Phêl-rwyd Tawe.                                                   AND BURSARIES
                                                                                        For students who study part of their
                                                                                       degree through the medium of Welsh
                                           For detailed information about the
                                           Welsh-medium provision on offer,
                                           please pick up a Welsh prospectus          For a full list of eligible courses,
                                           or visit our website:                      application forms and terms and
                                                                                      conditions please visit:
                                                 swansea.ac.uk/cy/israddedig
                                                                                           colegcymraeg.ac.uk
                                                                                           
Welsh opportunities available                                                              swansea.ac.uk/scholarships

                                                                                                                               33
Are you ready to Go Global?

     Swansea University aims to offer all its undergraduate students
     the opportunity to gain international experience through a
     range of year, semester and summer abroad options.
     Spending time in another country gives you the chance to develop
     an entirely new set of skills while building an international network
     of friends and contacts. You will be able to:

     • Increase your confidence, self-awareness and maturity
     • Develop a global perspective and intercultural awareness
     • Become more resilient
     • Improve communication and language skills
     • Develop transferable skills to enhance your future career prospects

          swansea.ac.uk/goglobal

                 SwanseaUniGlobal              SwanUniGlobal

34
STUDENT
YEAR OR SEMESTER ABROAD
Some courses allow you to spend a year or
semester abroad. The year abroad adds an
additional year to a standard degree and
you will usually study at a partner university,    Alice completed a year abroad in Canada as
complete a work placement or a teaching            part of the BSc Business Management course
assistantship, depending on your course.
The semester abroad usually takes place                   At the University of Windsor I took some
during the second year of a three-year            fantastic classes, one of which gave me the opportunity
degree. Further information is available on       to work as an intern at a film festival. I gained
your chosen course page and also online:          invaluable insights into the world of work and it gave
                                                  me a clearer image of the career I wish to pursue.
     swansea.ac.uk/goglobal
      

Please note: Enrolment on a programme
with a semester or year abroad does not
                                                   Tyler completed a Year in Industry abroad in
guarantee you a semester or year abroad            Borneo as part of the BSc Zoology course
placement. Spaces are limited, subject to a
competitive selection process and you will                My year in industry abroad gave me the
need to meet a minimum academic                   incredible opportunity to work amongst wild
threshold in order to participate. Available
                                                  orangutans, wild pangolins, clouded leopards and
destinations and associated programme
                                                  leopard cats. If you have the opportunity to go abroad,
costs vary. In the event you do not secure a
semester or year abroad placement, you            do it! The skills you'll develop are priceless.
will be transferred to the standard variant of
your degree scheme without a semester or
year abroad.                                       Niraj completed a semester abroad in
                                                   the USA as part of the BEng Aerospace
SUMMER PROGR A MMES                                Engineering course
Summer programmes are open to all
students and offer you valuable international            I gained a better understanding of the way
experience in addition to your degree. You        engineering is taught and demonstrated within the US
can choose from internships, cultural, study      as opposed to the common practices in Europe that I am
and volunteering programmes in countries          familiar with. My semester abroad at Texas A&M
such as China, Fiji, Japan, Zambia and            University gave me the chance to experience so many
across Europe. See our website for more           new things, network and develop new friendships.
information:

     swansea.ac.uk/summerprogrammes
      
                                                   Romari (BSc Sport and Exercise
FUNDING                                            Science) spent a month in Fiji over the
There are a range of funding opportunities         Summer, volunteering with Think Pacific
available to support students who choose
to go abroad, however as these may                       I decided to participate because I wanted to
change please refer to our website for            improve my confidence and communication skills. The
the latest information:                           Think Pacific programme gave me the opportunity to
                                                  coach different sports in Fiji. As a sport science student
     swansea.ac.uk/goglobal/funding
                                                 and someone with a passion for coaching, this was a
                                                  fantastic opportunity to develop my coaching skills.

                                                                                                               35
UNION
                                       swanseaunisu             swanseaunisu               swanseaunisu

                               Ffion Davies
                               SU President 2020 – 2021

     Swansea University Students' Union is run            We have college and subject reps too – these are students
     by students, for students. We're a registered        who work with the Uni to handle any issues students may
                                                          be having on their course.
     charity who support and represent all
     students at Swansea Uni. Every year we               We also run the shops and bars on campus – JC's, Tafarn
                                                          Tawe, Rebound, Root Zero, Costcutter and Fulton Outfitters.
     elect full-time officers who represent students
                                                          All of the money spent at these venues goes straight back
     with everything university related; from             into the student experience.
     Societies and Services to Sports, Welsh
                                                          The Students' Union also organises Freshers' Fortnight,
     Affairs and Welfare and Education.                   Summer Ball, Varsity, Tooters, and a host of other great
                                                          events for you to enjoy!

                                                               swansea-union.co.uk
                                                                
36
SWANSEA UNIVERSIT Y
STUDENTS' UNION OFFERS:
• Over 150 societies and 50+ sports clubs
• Union Collective; a platform for helping
  students with funding and resource to
  take your business ideas off the ground
• A chance to work for the student
  newspaper, TV station and radio station
• An Advice & Support Centre helping
   with everything from landlords to
   academic disputes
• An on-campus nursery that's flexible
  around students' lectures
•A
  voice for the students at the University,
 ensuring student views are heard at
 every level

                                               SUPPORTING YOU
                                               Our full-time officer team run campaigns
                                               throughout the year to raise awareness
                                               of super important issues, and initiatives
                                               to support you! Here are just a few:
                                               Study Aid: Free services to help you get
                                               through intense study periods (including
                                               a visit from cuddly pups from our friends
                                               at Greyhound Rescue Wales).
                                               Donate Don't Ditch: At the end of every
                                               year, we take your unwanted items so that
                                               they don't go to landfill and offer them out
                                               to new students in September. Pots, pans,
                                               dishes - you name it, we've probably got it!
                                               BloodyHell: To help beat period poverty,
                                               we have made sanitary items freely
                                               available to all students in our toilets
                                               and reception areas.
                                               You can follow the team on Instagram
                                               @susuofficers to find out what else
                                               they are getting up to!

                                                                                              37
Sport For All
              Here at Swansea we pride ourselves on our dedication
              and commitment to sport and active lifestyles. We have
              sporting opportunities to suit all of our students, from
              elite/international athletes to complete beginners,
              there is something for everyone.

                  swansea.ac.uk/sport

38
FAC ILITIES
                                                                           Alun Wyn Jones
With an extensive range of sports facilities available
                                                                           British and Irish Lions,
to students at both Swansea Bay Sports Park next to
                                                                           Wales and Ospreys player
Singleton Campus and Bay Campus, the University
                                                                           and Swansea Law graduate
caters for a wide variety of indoor and outdoor activities.

Both campuses house excellent health and fitness facilities,       While studying at Swansea
including top-of-the-range equipment and classes. The
                                                               University, the Sports Scholarship
University also offers a high-end strength and conditioning
facility (The Shed) available to elite athletes and teams.     allowed me to pursue two career
                                                               paths simultaneously. I fondly remember
The New Zealand All Blacks have used our sports facilities
as a Rugby World Cup training base and our 50m                 my time at Swansea and particularly
National pool has been used by athletes preparing              a Varsity win. In the future, knowing
for Olympic and Paralympic games and is currently              a career in sport doesn't last forever,
home to Swim Wales' high performance programme.
                                                               I won't rule out returning to further
Our football teams have access to a world class training       my qualifications.
facility at Fairwood which is the main training ground
of Swansea City Football Club.

Our extensive range of sporting facilities includes:
•   Wales National Pool Swansea
•   Water based Astroturf pitches
•   Playing fields
•   Athletics track and field
•   Indoor athletics track
•   Sports pavilion
•   Tennis courts
•   Multi-purpose sports halls and outdoor games areas
•   Cycle hire and running routes

GYM MEMBERSHIP
As part of a balanced and healthy lifestyle at
Swansea University, students can join the gym and
secure a number of benefits at a reduced price.
Becoming a member also entitles you to the following:

•A
  bility to use 69 UK gyms as part of the BUCS
 UNIversal scheme
                                                                        DUE TO OUR SUPERB COASTAL
•A
  ccess to gym facilities on both Bay and
                                                                        LOCATION, SWANSEA HAS
 Singleton Campuses
                                                                        ONE OF THE BEST WATER
• Fitness Classes, including access to all virtual classes              SPORTS OFFERINGS OF ANY
• Free WIFI when you train                                              BRITISH UNIVERSITY

                                                                                                         39
SPORTING SC HOL ARSHIPS & TASS                              HIGH PERFOR M ANC E PROGR A MME
     Swansea University is leading the way in supporting         Our High Performance programmes offer an elite training
     talented athletes as we are the first Welsh university to   and competition environment for athletes in a range of
     be accredited in the innovative Talented Athlete            sports, each delivered in conjunction with a professional
     Scholarship Scheme (TASS). A TASS Dual Career               sport club or national governing body. Each sport
     accreditation supports athletes to excel in both academia   receives high performance coaching, sports analysis
     and sport and we ensure a dual career pathway is            services, athlete lifestyle management, physiotherapy
     available for our student athletes. In addition, we         and strength and conditioning support. These sports are
     also offer sporting scholarships with a total package       currently: rugby union, football, swimming, hockey,
     worth up to £5,500 annually which includes a range          netball and table tennis.
     of services including strength and conditioning,
                                                                      swansea.ac.uk/undergraduate/scholarships
     sport psychology support, nutrition and injury
     rehabilitation all delivered by qualified practitioners.

                                                                 COMPETITIVE SPORT
                                                                 We are the fastest improving University
     SCHOLARSHIP PACKAGE WORTH                                   in the British Universities and Colleges

             £5,500
                                                                 Sport (BUCS) rankings, finishing
     UP TO

                                                                 18th in the 2018-2019 table.
                                                                 With membership to over 50 different
                                                                 sports clubs available, there is a vast array of
      See website for conditions:                                opportunities for you to competitively represent the
                                                                 University in BUCS and key domestic competitions. Our
             swansea.ac.uk/undergraduate/scholarships           clubs provide a range of coach-led training sessions to
                                                                 give you the opportunity to achieve your sporting goals.

                                                                                18             TH
                                                                                                    BUCS
                                                                                                    RANKING
                                                                                   British Universities and Colleges
                                                                                   Sport (BUCS) 2018-19 table

                                                                 VARSIT Y
                                                                 Welsh Varsity is the biggest student event in Wales,
                                                                 and is the second largest of the British Varsity Games,
                                                                 behind Oxford/Cambridge.

                                                                 Varsity sees Swansea University and Cardiff University
                                                                 compete in over 30 different sports, such as basketball,
        SWANSEA VS                                               rowing, golf, hockey, fencing, squash and ultimate
     CARDIFF VARSITY                                             frisbee culminating with the rugby union fixtures
                                                                 at a major stadium.

40
Medical School Facilities

42
EMBEDDING
SUSTAINABILITY
INTO

At Swansea University we are blessed with a wealth
of habitats, from beaches to woodland to parks, and
we are passionate about sustainable development to
benefit our local community, the UK and the wider world.
As a student, there are plenty of opportunities for you
to get involved with practical conservation. You can volunteer
to help keep these areas special by joining our regular beach
                                                                                  Plastics, including single-use
cleans, work parties and wildlife monitoring. As well as                     plastic bottles, are now the
helping the environment, you'll learn new skills and meet                    most frequently-found type
new friends along the way.                                                   of litter on UK beaches. And
                                                                             you don't have to look far to
THE SUSTAINABILIT Y AWARD                                                    find them littering our towns
Whether you're interested in recycling, biodiversity, wellbeing,             and green spaces too.
or anything in between, we'll have something for you!
                                                                             Swansea University is a leading sustainable
Our stand-out student engagement programme is the
                                                                             university and we are delighted to be
Sustainability Award. Students of any subject, in any year
                                                                             able to support Refill (a scheme providing
of their degree, can work towards this award throughout
their time with us at Swansea University.                                    water refill stations in venues across
                                                                             Swansea and the University) with our
Completing the award contributes to your academic
                                                                             partners in Plastic Free Swansea and the
record and teaches you a wide range of skills.
                                                                             Students' Union. Our Students' Union
    swansea.ac.uk/sustainability                                             officers have been really busy supporting
                                                                             the launch of the campaign; we've now got
                                                                             at least 30 Refill stations located across our

                                     0
                                                                             Bay and Singleton Park campuses for the
                                                                             whole community to use.
                         UK TOP

                                                  GREENEST
                                                                                                         Teifion Maddocks
                                                  UNIVERSITY                             Sustainability and Wellbeing Officer,
                (2020)   (Guardian People & Planet University league 2019)                                 Swansea University

                                                                                                                                 45