TECHNICAL GUIDE - SAN MARINO - 28 APRIL 2019
If your browser does not support JavaScript, please read the page content below: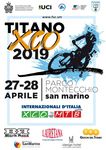 idesign hotel con lo sport a San Marino 2 INDEX Presentation of Organizing Committee and race history: page 3 Location: page 4 Accommodation: page 4 How to get in San Marino: page 5-6 Race informations: page 7-11 Hospitals: page 11 Price Money and UCI points: page 12 Contacts: page 12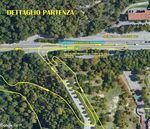 idesign hotel con lo sport a San Marino 3 PRESENTATION OF ORGANIZATION COMMITEE AND RACE The Sammarinese Cycling Federation, organizes for the year 2019 an international UCI race of MTB Cross Country Olympic Class 1 named TITANO XCO.
Following the experience gained in the European event of the XVII Games of the Small States of Europe, which took place at the end of May 2017 in San Marino, in 2018 the first edition of TITANO XCO found the his consecration at the international level UCI as a C2 class competition, with the participation of the Italian champions Serena Calvetti and Gerhard Kerschbaumer and all the top Italian riders, while for the year 2019 the TITAN XCO will make a further jump of the category with the passage to the C1 class.
The Organizing Committee presents the Cross Country Olympic circuit, placed in the natural setting of the Park of Montecchio; a spectacular circuit, widely appreciated by bikers and public. The race, in its second edition, will be the third stage of the Internazionali d'Italia Series, an "historic" event for the circuit that for the second time will land abroad, in the Republic of San Marino, "the ancient land of freedom". The track, mostly permanent, develops in the park and undergrowth and is characterized by single tracks, natural and artificial obstacles; is close to the Fonte dell'Ovo Sports Center, a sports complex equipped with all the facilities, services and spaces suitable for a big event; near the start area a big space will be available for an Expo area and a Team Area such as parking and camper area for public and visitors.
LOCAL ORGANIZING COMMITTEE (LOC) President of the FSC Mr Baldiserra Valter President of the Committee Mr Stacchini Alessandro General Secretary Mr Toccaceli Rocco Marshall Manager Mr Benedettini Marco Responsible Route Mr Angelini Massimo COMPOSITION OF THE COMMISSAIRES PANEL President of the Commissaires Panel Mr Garrido Calvo Juan Manuel (ESP) UCI Commissarie – APCP Mrs Francinelli Annamaria (ITA) National Commissarie Mr Melchiorre Alberto (ITA) National Commissarie Mr Menicucci Gianluca (ITA) National Commissairesecretary Mrs Verga Marinella (ITA) National Commissairearrival Mrs Marrone Giulia (ITA)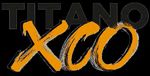 idesign hotel con lo sport a San Marino 4 LOCATION The cult of Saint Marino, which dates back to the credit of having founded the Republic, is widespread and deep-rooted. The legend tells us the shape of this stone mason who came from his native island of Rab in Dalmatia, he went up on Mount Titano and founded a small community of Christians persecuted for their faith at the time of Emperor Diocletian. San Marino has a tradition of exceptional hospitality at all times. In this land of freedom country has never denied the right to asylum and aid to persecuted by misfortune or tyranny, whatever their condition and their ideas.
During the Second World War San Marino hosted over 100,000 refugees. Today the Republic of San Marino an independent, democratic and neutral, is the oldest in the world and continues to remain faithful to ancient traditions, while sensitive to the demands of progress. The territory of the Republic of San Marino covers an area of 61 sq. km., San Marino, where 30,000 residents and encompasses a landscape of extraordinary beauty The flag of San Marino is blue and white horizontally with the coat of arms of the Republic. The emblem consists of a shield which depicts three mountains topped by three towers feathered.
On both sides there is a branch of laurel and oak tied down by a ribbon with the motto "Libertas" a crown and the top symbol of sovereignty.
ACCOMODATION San Marino is devoted to tourism and San Marino2000 with its more than 40 structures and associated bid up to 1,200 hotel beds, offers multiple services for anyone who wants to stay in San Marino for business, conferences, events and international events, or for the simple pleasure suggestive of a holiday. San Marino Cycling Experience offering hotel accommodations with extraordinary views, but not far from main roads. See the web site www.sanmarino2000.sm to find the best solution.

idesign hotel con lo sport a San Marino 5 HOW TO GET IN SAN MARINO - By car:
From Milan, Bologna/North: mororway A1 follow A12 direction Ancona, exit "Rimini Sud", SS72 Consolare Rimini San Marino (3h 50min); - By train:
Rimini Railway Station (than by bus from Rimini to San Marino) www.trenitalia.com - Bus service Linea San Marino-Rimini
Fratelli Benedettini spa - Via Ovella, 13 - Borgo Maggiore Tel. 0549 903854 - Fax 0549 906352
Bonelli Bus sas - Via Murano, 54 - Riccione (RN) Tel. (+39) 0541 662069 - Fax (+39) 0541 642512 www.bonellibus.it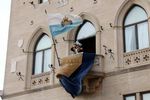 idesign hotel con lo sport a San Marino 6 - By plane
Aeroporto "G. Marconi" Bologna a 132 km - www.bologna-airport.it (con shuttle Bologna airport -Rimini)
Aeroporto "Fellini" Rimini-San Marino a 27 km - www.riminiairport.com
Aeroporto "L. Ridolfi" Forlì a 72 km - www.aeroportodiforli.com
Aeroporto "delle Marche" Ancona a 115 km - www.aeroportomarche.it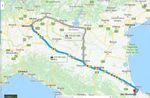 idesign hotel con lo sport a San Marino 7 RACE INFORMATIONS Name of the Event Date UCI Classification TITANO XCO 2019 28 April 2019 C1 #3 INTERNAZIONALI D'ITALIA COMPLETE RACE PROGRAMM SATURDAY, 27th APRIL 2018 14:00 – 18:00: Riders confirmation 09:00 – 14:00: Free Training 15:00: Titano XCO KIDS - G categories (Id.
149547) 15:30: Titano XCO Master (Id. 149861) 18:30: Team Managers Meeting SUNDAY , 28th APRIL 2018 08:30 – 13:00: Riders confirmation until 1 hour before each start 10:30 – 11:45: JUNIOR M (5 laps) 13:00 – 14:30: OPEN W. – JUNIOR W (5 laps – 4 laps) 15:30 – 17:00: OPEN M (7 laps) 17:30: Award Ceremony The number of laps is provisional and based on the last year race but may change following weather conditions. The final confirmation will be done during the Team Manager Meeting. The riders confirmation is on Saturday 27th April from 14:00 to 18:00 and on Sunday 28th from 08:30 until 1 hour before the start of each race REGISTRATION REGISTRATION FEE The registration fees is € 15,00 for all categories included MASTER, no registration fees for kids.
No registration fees are expected for UCI MTB ELITE teams. A fee of € 10,00 will be asked to ALL RIDERS as deposit for the chip that will be returned after the race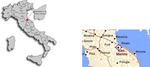 idesign hotel con lo sport a San Marino 8 REGISTRATION MODE Teams can register riders on the web site: http://www.internazionaliditaliaseries.it/iscrizioni/ and choose the race "Titano XCO" The registration will close on Wednesday 24th April at 24:00 (CET) All the foreign riders has to show to the commissaires panel the authorisation of their federation to ride abroad as in the art. 1.02.052 UCI RULES 1.2.052 National, regional and club teams and their respective riders may not start in competitions abroad unless they hold authorisation in writing issued by their federation (except teams and riders from the same federation as the event organiser).
This authorisation must carry the dates of validity and the name(s) of the rider(s) concerned.
RACE SCHEDULE Lenght: 3.8 Km Overall climb: 170 metres (by lap) Single track: 1,8 km Dirt road: 1,0 km Asphalt road: 1,0 km RACE DESCRIPTION and MARSHALL MAP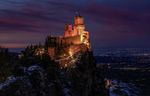 idesign hotel con lo sport a San Marino 9 ELEVATION AREAS PRELIMINARY OPERATIONS The Event Secretary will be available from 14:00 at 18:00 on Saturday 27th April, and from 08:00 am to the end of the race on Sunday 28th April. Procedures to check licenses will take place at Casa del Calcio from 14:00 to 18:00 on Saturday 27th April, and from 08:30 am to one hour before the single race on Sunday 28th April.
TEAM MANAGER MEETING A technical meeting with the Event Manager, Marshals' Coordinator, Commissaires Panel, Team Managers, authorized athletes and off-road representative will be held at 18:30 on Saturday 27th in the meeting room of the Casa del Calcio (Fonte dell'Ovo) Passes for the FTZ (feed and technical zones) areas will be issued, to the Teams that did no received its at the first stage of the Internazionali d'Italia XCO Series at secretary during the registration process (considering n.2 passes every 4 athletes). All Teams are required to attend the technical meeting in case there are any changes to the race or event schedule.

idesign hotel con lo sport a San Marino 10 START / FINISH ZONE DEPARTURE OPERATIONS Departure operations will take place in Parco Montecchio. See the program for the departure grid placement for all the categories. All the riders are asked to be in the call-up boxes (that will be placed close to the start/finish line) 15 min. before the call-up procedure. The departure grid placements will be carried out according to last published XCO UCI Individual Ranking for the UCI categories and by drawing lots for all the other riders. ANTI-DOPING The anti-doping station will take place in the Antidoping room placed close to the start/finish line following the DCO instructions, the anti-doping station is located inside the Sports Center at 150mt from the start/finish line.
SHOWERS AND BIKE WASHING Showers and bike washing service will take place at Palestra U.Briganti at 0,3 km. from the finish area TEAM AREAS The teams that would have a space in the team area, are requested to fill out the form (see the race website https://www.fsc.sm/it/titano-xco.php or address a mail to info@fsc.sm), with the space needed (mt x mt), the day and time of the expected arrival in San Marino and the day and time of departure from San Marino. In the calculation of the necessary space, the teams must also take into account the space occupied by transportation, if they want to place in the team rather than in a parking.
idesign hotel con lo sport a San Marino 11 FEED ZONE Feeding is possible only in Feeding Zone and only by people provided by Passes. The Feeding and Technical area will be announced at the TEAM MANAGER MEETING TECHNICAL ASSISTANCE Technical Assistance is only possible with approved personnel in designated areas of which participants will be informed at the technical meeting. Those without passes will not be able to use the service and consequently will be excluded from the technical support area in accordance with UCI rules.
There will be a "neutral assistance zone" provided by Shimano.
MEDICAL ASSISTANCE Medical Services will be provided by at least n. 2 ambulance with 4 auxiliary medical personnel and a Race Doctor. Throughout the event there will be a rescue team of 20 members available at many points and in full communication for quick recovery PARKING Parking locations will be near the Start / Finish area. HOSPITALS Hospital of San Marino Distance from the start / finish area: 6,4 Km First aid number: 118
idesign hotel con lo sport a San Marino 12 PRICE MONEY UCI POINTS CONTACTS Race director and organizer: Stacchini Alessandro San Marino Cycling Federation Email: info@fsc.sm Registration: Email : iscrizioni@internazionaliditaliaseries.it Website : www.internazionaliditaliaseries.it www.fsc.sm/it/titano-xco.php Press Office: Vitesse Europe Mob : (+39) 0658334211 Email : internazionaliditalia@vitesseonline.it Although not covered in this Technical Guide, the Commissaires Panel will apply the UCI and FSC Rules and the laws of San Marino Republic as applicable.
Position Elite M/W Junior M/W Position Elite M/W Junior M/W 1 300 € 65 € 1 60 20 2 250 € 50 € 2 40 18 3 200 € 40 € 3 30 16 4 150 € 33 € 4 25 14 5 125 € 28 € 5 20 12 6 100 € 23 € 6 18 10 7 75 € 20 € 7 16 8 8 60 € 15 € 8 14 6 9 50 € 13 € 9 12 4 10 30 € 10 € 10 10 2 Total 1.340 € 295 € 11 8 Total M/W 2.680 € 590 € 12 6 13 4 14 2 15 1
idesign hotel con lo sport a San Marino 13