THE ANACORTES, WASHINGTON
If your browser does not support JavaScript, please read the page content below:
THE ANACORTES, WASHINGTON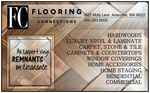 THE ANACORTES, WASHINGTON FREE WEEKLY FREE WEEKLY OUR CLASSIFIEDS WORK - CALL 299-DIGG(3444) FOR ALL THE DETAILS www.clamdigger.com e-mail: info@clamdigger.com Vol. 23, No. 29 Thursday, July 18, 2019 — Wednesday, July 24, 2019 FREE WEEKLY FREE WEEKLY FREE WEEKLY FREE WEEKLY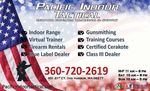 To win, be the first caller to identify this Clamdigger advertiser. By doing so, you will receive a certificate for ANY PIZZA OF CHOICE UP TO $14.99 VALUE from Papa Murphy's Take 'N' Bake Pizza. Pick-up your prize. No deliveries! Call 299-DIGG (3444) AFTER NOON, Friday, July 19th. Phone Calls Only, No WalkIns! Limit one win in a 52 week period. LAST WEEK'S WINNER: Carol Egre ANSWER: Rosario Skin Care Clamdigger Index Unidentified Photo Contest
Animals & Pets . pg. 56 Arts & Crafts . pg. 19 Boats / Motors / Marine . pg. 58 Business Announcements . pg. 17 Clam Kitchen . pg. 66 Classes & Workshops . pg. 33 Community Announcements . pgs. 8 - 15 Crossword . pg. 62 Food & Drink. . pg. 66 Free . pg. 59 Funny Money . pg. 34 Furniture/Appliances . pg. 19 Garage Sales . pg. 4 Health & Fitness . pgs. 18 - 19 Help Wanted . pg. 26 Home Improvement . pg. 47 Lost & Found . pg. 54 Miscellaneous . pg. 33 Motorcycles/ATVs/Scooters . pg. 54 Motorhomes/Campers/Travel Trailers . pg. 54 New This Week . . pgs. 4, 8 Ongoing Events/Activities . pg. 61 Open Sundays . pg. 22 Professional Services. . pgs. 45 - 47 Real Estate . pgs. 68 - 69 Service Club Schedule . pg. 64 Service Guide . pgs. 35 - 39 Special Sales & Discounts . pg. 21 Sudoku.
pg. 61 Tide Table . pg. 61 Used Vehicles/Accessories . pg. 54 Wanted. . pg. 58 Work Wanted . pg. 22 "Helping you make a house your home" Candy Cooper, Broker/Owner 30Years Experience 360-588-0643 candy@alliedrealtors.com www.alliedrealtors.com VIEW LOT FOR SALE Over 11,000 sq. ft. Views of Mt.Baker and Bay. $245,000!
Anderson Glass For all your glass and window replacement needs Bus. 360-333-7661 Fax. 360-293-5107 Lic# ANDERG*942NA Curtis Anderson 2200 23rd St. Anacortes, WA 98221 Shower doors, mirrors & screens Boshie Morris Custom Sewing Marine / Residential Yacht Interiors
Cushions
Bedding Slipcovers
Pillows
Home Accessories 360-299-1414 1618 7th St. Anacortes, WA 98221 The friendliest offices in YOUR towns are there to serve YOU! www.risnet.com Reputation
Integrity
Service Anacortes 360-293-2135 at the Framemaker 420 Commercial Avenue ▲ Anacortes, WA 98221 293-6938 Custom Picture Framing and Regional Fine Art Garage Sales
Yard Sales
Estate Sales CONTINUED ON PAGE 8 360.293.0384
Cell 360.708.4452 Cont. Lic. #CCdhermHc87509LLC "The Herminator" D. HERMSTAD CONSTRUCTION Cabinets
Windows
Doors Decks
Fences
And More! Remodels
Custom Work Shop Service as well Yard Sale: Fri. & Sat., July 19th & 20th, 9am-4pm, 2607 Q Ave. Craft supplies, tools, books, toys, games, fishing and tons more Garage Sale: Fri. & Sat., July 19th & 20th, 3912 L Ave. Rain or shine. Fiber, art supplies, 10 cases CDs, books, household items and china Moving Sale: Fri. & Sat., July 19th & 20th, 9am-4pm, 1519 14th St. Clothes, jewelry, Beanie Babies, bedding, Japanese lamps, pictures, dresser, computer desk, tools, bikes, microwave, more. All must go Estate Sale: Friday and Saturday, July 19th & 20th, 9am-2pm, 1101 F Ave. Electric mower, 42" flat screen, pictures, tools, loveseat, misc. Family Yard Sale: Sat., July 20th, 8am-4pm & Sun., July 21st, 9am-1pm, 1011 8th St. Household, furniture, womens clothing, Seahawks stuff. To place your FREE Garage Sale ad here, call 299-3444 or email us at info@clamdigger.com. Ads must be received by noon on Monday for the Thursday publication. PAID ADS MUST BE RECEIVED BY 4PM FRIDAY FOR THE FOLLOWING THURSDAY PUBLICATION! NEW THIS WEEK Lewmar VW 1500 windlass, used, totally operational, needs new motor, $100. New motor will run about $500, new entire windlass about $1,800. Fits 3/8" chain. Call 360-421-7915. 7/18 Dining chair, brand new padded seat, solid wood, needs assembly, $50. 360-293-1887 10/10 Yacht Specialties steering pedestal, new powder coat, bearings, sprocket, key wheel nut, perfect. Standard 9.5" base pattern. $500 obo. Call 360- 421-7915 7/18 ML350, 2009 perfect factory wheel with new M&S tire, $500 obo. 360- 293-1887 10/10 Sailboat Cutter US Navy, 20hp Yanmar diesel, 3 sails, 28' OD, 37' OA, wood plank hull, $4,950. SeaFaren Park dinghy dock, green hull, historic 1955 on anchor. 719-480-1698 7/25 Kayak\current design\Caribu. Modified Greenland shag boat, $18,000. New Kokotat Gortex dry suit, women's small,$700. 360-202-3303 8/1 Suffering from a Broken Heart? Hypnosis Helps. Call Kelley: 360-333-8577 http://www.woodshypnosis.com 7/18 The Red Door Thrift Shop seeks part-time cashier, Thursdays & Fridays, up to 13 hours/week, $12.00/hour. Previous cashiering experience preferred. Background check required. Must be able to stand in a small space for 6 hours. Apply at the shop: 7th & 0, Anacortes; T, Th., Fri. 11-5. Open until filled. 8/1 Pruning of fruit trees and ornamentals. Trained and experienced. Working for the health and beauty of the tree. Frea, 360-293-7448 7/25 Mercury 9.9, 2 stroke, long shaft outboard. Recently overhauled, in good condition. Year approximately 1998. $800. 510-421-1768 7/25 Turn your kitchen/food, yard, paper/cardboard waste into quality compost with locally raised compost worms. Available now! 200 for $20. Call 360- 899-5034, leave messsage. Betsy's Red Wigglers 7/25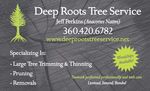 Accidents and Injuries Commercial Litigation Criminal and Civil Criminal Defense Appeals and Appellate Work Real Estate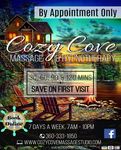 Come in for our Happy Hour 3-6 $1.00 off well drinks $1.00 off domestic draft beer $1.00 off microbrew draft beer $1.00 off house wines $1.00 off appetizers (360) 293-7847 807 Commercial Ave. "Old Town," Anacortes at Village Pizza 709 Commercial Avenue
360-299-9593 Follow us on Facebook and at www.boxesandbears.com We have all the best games and puzzles and affordable fun for all ages. Stop in and brighten your day! BOXES and BEARS Open Mon-Sat 10-5
CLOSED Sundays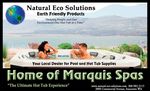 (360) 299-8977 Anacortes, WA Advantage Window Coverings Mini Blinds
Honeycomb Shades
Shutters Luminettes
Verticals
Pleated Shades Wood Blinds
Silhouettes
Solar Shades Woven Woods
Vignettes
Repairs HunterDouglas Dealer Linda James Serving Anacortes since 1994. Highest Quality Personalized Service Best Prices Free Home Estimate "We'll Bring the Showroom to you." Lower Prices Than the Competition! "Making friends, feel better, fast" 3001 R Avenue, Suite 110 Anacortes, WA 98221 360-299-2781
www.anacortespt.com R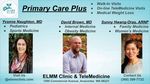 Remember ... if you're not advertising in the Clamdigger, you're not being seen... 299-3444 The United Methodist Church of Anacortes Join us for Sunday Worship Services 9:00 am Contemporary Worship & Children's Sunday School 11:00 am Traditional Worship Service Nursery available for both services Corner of 22 & H Ave.
(360)293-0604
Pastor Rich Feagin Nick Stowe Carolyn Moulton 360-588-1676 cell 360-791-5409 210 Commercial Ave. Anacortes, WA 98221 bikespot28@gmail.com A rt of Perfection Heatin g & 360-672-5772 artofperfectionheating@gmail.com FIREPLACE Installation - Sales - Service
Gas - Wood - Pellet Gas Service & Chimney Cleaning
Full inspections HANDYMAN SERVICES Lic#ARTPEPH897M2 HANDYMAN SERVICES Sears Authorized Appliance Installation Specialist NG to LP Conversions
Gas Piping Installation & Repair Flashing & Masonry Repair
Rodent Exclusion Serving Island & Skagit County since 2001 1811 Commercial Ave. ◆ Anacortes phone 293-2131 ◆ fax 293-8373 FULL SERVICE PRINTING NEW THIS WEEK Hiring inside sales for publisher of nautical books. Part time. Send resume to karla@waggonerguide.com. 7/25 Your one stop property maintenance and preservation contractor Union Building and Stone LLC. A new Washington general contractor with generations of experience. Give us a call with your weekly yard service, all the way to your ideal project. New lawns, haul offs, lawn preservation, junk removal, seasonal decorating, weed eating, hedging/pruning, backyard BBQs and kitchens, custom yard art. Licensed, bonded and insured. Free estimates, 10% new customer discount, 15% military and senior discount. 360-914-8155 9/19 Water bowl fountain, ripple effect as spills down sides. 36" recycling tub goes underground. Includes platform, pump, decorative rocks. $200. Call 360-678-3421. 10/10 Anacortes 100 Food Bank. Come find us at 512 4th St. We are open Tuesday and Friday 10 - 2. Need help? Come see us. 8/15f&d Trec mountain bike fuel EX model. Dual suspension/disc brakes. New $1300; asking $300. Call Shane, 360-333-2431. 7/18 Ironman exercise bike, Viper Model, like new condition. Programmable exercise cycles, heart rate monitor. Send email for manual and photos, $250. Jes4905@comcast.net 10/10 For Rent: Old Town Anacortes fully furnished duplex. $2,000/per month (discounts available for longer term agreements). Utilities included + cable and Wi-Fi. Great location. 360-293-5338 8/8 1970 13' Boston Whaler Sport, 1995 Yamaha 2-stroke, 25hp, low hours. Motor just serviced. Very clean, good condition, $3,800. 360-588- 8451 8/8 Poker table, 45.5" diameter, octagon, felt top, folding legs, good condition, $50. 808-232-8075 7/18 Elegant dinnerware by Castleton. 14-16 place settings fine chinaLace pattern (white/turquoise). Dinner, salad, bread & butter plates, cups, saucers, serving dishes, meat platter, gravy boat, sugar & creamer. In perfect condition. See photos at https://photos.app.goo.gl/hg RKE3x2qoeGDCzG9. We respond to all reasonalble offers. Call Anita, 360-630-1888 7/25 Sweet Grass Massage Studio - Special $39/1 hr. (5-prepaid), $45/1 hr. single appt., $20/add on 30 min. Massage enhancements all inclusive. Contact Merlinda (massage and bodyworker 20+ years) and schedule early to guarantee your appt. time. Gift certificates available. Located locally at 1015 14th St., #C (upstairs)-360-350-6160-Anacortes.
8/1 Wanted: FULL TIME PASTOR at New Hope Church. We are a non-denominational church where Jesus Christ is Lord. Salary range $50k-60k for this position. To request a job description, please e-mail newhopechurchsearch@gmail.com. New Hope Christian Fellowship, 1319-35th St, Anacortes, WA 98221
Law Offices of DOUGLAS N. OWENS P.S.
47 years experience
Real Estate law and business law
Wills and probates
Free Initial consultation
Home visits by request 1610 Commercial Ave, Suite 207, Anacortes 360-299-3990
Anacortes-realestate-lawyer.com LOCAL FOOD LOCAL BEER MADE HERE Open Daily at 11:00 320 Commercial Avenue (360) 588-1720 www.rockfishgrill.com GRILL MR. SEW DANDY Restoration-Sales-Service Handcranks-Treadles-Child's-Featherweights Jan W. Sabin Phone: 360-299-2535
Email:mrsewdandy@yahoo.com CONTINUED ON PAGE 11 910 25th St.
1/2 block east of Commercial Tues - Fri: 10am-4pm Sat. 10am-2pm 360-503-6000 HAIRCUTS Julie's Come visit us for: Happy Hour! 3 p.m.-5 p.m. at all our locations café
360.714.1953 8146 S. March Point Road Casino
360.588.3633 12885 Casino Drive drive-thru
360.588.3459 12940 Casino Drive Community Announcements Get your child's car seat checked at a free drop-in clinic on Thurs., Aug. 8th, 3-5 p.m. in the 24th Street parking lot of Island Hospital, 1211 24th St., Anacortes. Call 360-299-1309 for more information. Join our 23rd Annual Samish Island Arts Festival, Sat., July 27th, 10am-4pm, admission free. Our 'island' community arts celebration includes original artists, live music, beer garden, locally sourced food and a children's creative art booth. Visit samishisland.net for additional information.
The Burlington Parks and Recreation Department has launched its FREE summer program. This traveling program will move to a different location each week with exciting activities, games, and community partners. More details listed online at Burlington.gov/parksandrec or call the Burlington Parks and Recreation Office at 360-755-9649. Are You Spiritual But Not Religious? All are welcome to a Spiritual Book Group Thurs. July 25th, 1:30pm, Episcopal Church Hall, 1216 7th St. "Falling Upward" by Richard Rohr will be the book to discuss. For more information call Betty Anne McCoy, 360-391-2674. 7/18 Fidalgo Bay Day is a free educational event for all ages.
Fidalgo Bay Resort. Aug. 24th, 11am to 3pm.
SWEDISH PANCAKE BREAKFAST - Madrona Chapter Order of Eastern Star's annual Swedish Pancake Breakfast will be July 20th, from 7-11am at the Masonic Lodge at 8th and O Ave., Anacortes. Price is $7. 7/18 The PBY Naval Air Museum will be holding their monthly no-host luncheon 11:30am, Wed., July 24th at the CPO Club, 1080 Ault FieldRd, Oak Harbor. Call 360-240-9500 for directions and more info. JULY PROGRAMS CHILDREN'S LIBRARY - All programs are free and registration is not required, except where noted. Summer Reading Sign-ups through Aug. 31st. Sign up in the library or visit the website at library.cityofanacortes.org.
LEGOS - Ages 5-12 (younger with adult supervision) - Activity Rm. Gather for some LEGO fun. Children create masterpieces with materials we furnish! Please do not bring LEGOS from home. Mondays, through July 29th, 11am-2pm. Family Story time - Ages 3+ - Community Mtg Rm. Stories, songs and crafts. The theme changes each week and children always enjoy trying something new. Wednesdays through July 31st, 11am. STEAM Activities - Elementary School Age - Community Mtg Rm. ScienceTechnologyEngineering-Art -Math. Explore something different every week on Thursdays, 2pm. July 18th - Planet Spin Art, July 25th - Rock Painting.
Music & Movement - All Ages - Community Mtg Rm, We'll sing songs, dance, share stories and have fun with props! Fridays, through July 26th, 10:30-11:30am. Main Stage Performers at The Heart of Anacortes (Corner of 4th & 0 Streets) Mon., July 22nd, 1pm - Idea Hatch - Hands on STEM stations. Tues., July 30th, 1pm - DJ Dance Party to finish off the fun. Harry Potter Birthday Celebration Wed., July 31st All Day! Come to the library to help us celebrate Harry's Birthday with reading, movies, and more. For more details visit www.library.cityofanacortes.org or call 360-293-1910. TEEN PROGRAMS: Anime Club - Middle & High School Students - Community Mtg Rm.
Calling all fans of anime and manga! Watch anime with other fans, talk about manga series, create original artwork and stories, and more! Mon., July 29th, 3pm.
EVERY sunday Your pint included with meal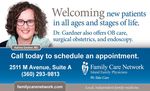 10 17th and Commercial Ave., Anacortes, WA 360-588-8776 www.skagitcyclecenter.com Bicycle Rentals Road
Mountain
Hybrid E-Bike Specialist Come test ride one today! Trek
Specialized Raleigh
I-Zip
Blix Come as you are! Every Sunday - 10:00 AM 1319 - 35th Street off M Ave. (360) 293-4475 We believe the Bible is the inspired Word of God where Jesus Christ is Lord. www.newhopeanacortes.com www.facebook.com/newhopeanacortes
11 CONTINUED ON PAGE 12 Since 1994 360-299-8224 LlC# TRUECCl9640C Autobody & Accessories Not ONLY Autobody Repair & Refinishing Also: Repair or Replace Auto Glass Air Conditioning Servicing
Waxing and Undercoating Replace Window Regulators
Polish Headlamps (360) 293-8080 1013 10th St, Suite A,Anacortes Data Recovery Virus & Spyware Removal Networking Repair's Upgrades Service Specializing in Custom Built Computer Systems to meet your needs Hours: Mon thru Fri 9:00 to 6:00 2316 31st Street Anacortes, WA 98221 360.588.0951 Rick Tolson In the computer industry since 1991 Anacortes Computer Services Just Call Brad HANDYMAN SERVICES Serving Anacortes and Fidalgo Island since 2005 360-333-1430 byost@justcallbrad.com Licensed, Bonded, Insured #JUSTCCB946BC Sailing School Kayaking School Navigation School Maritime Education in the Heart of the Salish Sea Anacortes Washington Community Announcements con't Island Hospital hosts blood drive - Donate blood with Bloodworks Northwest on Mon., July 22nd, 9am-3pm (closed 11-11:45pm) in the Fidalgo/Burrows Rooms at Island Hospital, 1211 24th St. To schedule an appointment, visit schedule.bloodworksnw.org and use sponsor code 2298, or call 1-800-398-7888.
Art at the Room: Summer Art Exhibit at the Library - The Friends of the Anacortes Library Art Committee presents an exhibit of artworks by local artists, to be held in the Friends Community Meeting Room. All artworks are for sale with a portion of the proceeds benefitting the Friends of the Library. Public viewing hours are Wednesdays: Aug. 7 & 21; Saturdays: July 27, Aug. 10 & 24. Or you may view the exhibit during any public event in the meeting room, July through August. The 58th Anacortes Arts Festival needs volunteers!! Opportunities include Art Docent at the Port, Information Booth, Lunch Delivery, Booth sitter, Youth Area, Wine Garden, Beer Garden, Pub at the Port and Production Set Up.
We are also looking for volunteers for the Art Dash on Sat., Aug. 3rd. Volunteers receive a free T-shirt and an invitation to Volunteer Thank You reception. Visit www.anacortesartsfestival.com. Information: 360-293-6211 or volunteer@anacortesartsfestival.com. Toddler Day at the Discovery Garden - You are invited to bring your 2- 5-year old child to the WSU Master Gardener Discovery Garden, 16650 State Route 536, Mount Vernon, for a morning of activities geared to a young child. Free and child must accompanied by parent or grandparent. Wed., July 31st, 10am-noon. Registration is required. Please call Diana Wisen to register.
360-336-8958.
The Skagit River Shakespeare Festival opens Fri., July 19th and runs through Sat., Aug. 17th. Evening performances 7pm and Sunday matinees 4pm, at the Rexville-Blackrock Amphitheatre, 19299 Rexville Grange Road, Mount Vernon. Tickets can be purchased online on Facebook, brownpapertickets.com, soon at www.shakesnw.org or at the gate. Check our Facebook page or visit www.shakesnw.org for info. Twitter and Instagram: @ShakespeareNW Burlington Parks and Recreation Summer Nights Concert Series - FREE Friday Nights, 6-8pm, Downtown Burlington Visitor Center Amphitheater, 520 E. Fairhaven Ave. July 19th, File Gumbo, July 26th, Stacy Jones Band, Aug.
2nd, Gin Gypsy, Aug. 9th, Michelle Taylor Band, Aug. 16th, Lazy Acres. For more info visit Burlingtonwa.gov/parksandrec. Want to try rowing with a crew in a graceful wooden boat? OARS, Anacortes' recreational rowing club, is offering free one-hour rows at 8:30 Friday mornings for four weeks between July 12th and Aug. 30th. The rows leaving from Cap Sante Marina are for anyone 12 or older who can physically handle a 13-foot oar. No experience necessary. OARS members will be rowing with you. Pre-registration is required so crews can be scheduled. Call or text Christine at 360-770-4895. BLOOD DRIVE - Mon., July 29th, 9am-3pm, closed 11am-12pm Church of Jesus Christ of Latter-Day Saints Church Gym, 3720 H Ave.
To schedule an appointment, call 1-800-398-7888 or visit schedule.bloodworksnw. org with sponsor code 1301.
Party and event space for up to 120 guests. Commercial kitchen and support staff available. Competitive rates. For info call 360-293-3522. tfn
12 CONTINUED ON PAGE 15 Community Announcements con't Open Mic at the Anacortes Library Meeting Room: 2nd & 4th, Saturday monthly. Sign up at 6:40pm. For more info, call JJ, 360-873-8747, jjm32016@gmail.com 7/25 The Anacortes Death Café meets monthly on the 4th Thursday, 6-8pm, at the Secret Cove restaurant, 209 T Ave. Anacortes, WA 98221. Our aim is to increase awareness of death to help people make the most of their (finite) lives.
All are welcome 7/25 The Anacortes Kiwanis Club invites community residents to volunteer at the Kiwanis Thrift Shop (on 5th Street and 0 Avenue), with no requirement to become a member, pay dues or attend meetings. The shop needs people on the retail floor, in the receiving area or-the largest area of need-on the truck used for deliveries and collections. Applications can be obtained at the Kiwanis Thrift Shop or at www.anacorteskiwanis.org. A background check is required. Your contribution of time will raise funds for scholarships and for programs that support the children of Anacortes.
The 4th Annual First Tee Golf Tournament is Thur., Aug. 15th at Swinomish Golf Links. 11 a.m. shotgun start. Hosted by the Anacortes Kiwanis Sunrisers. Registration: $100 per person / $400 for a foursome, including green fees, carts, post tournament meal and prizes. Register by calling (360) 428-5972 or
Custom Homes
Remodels
Tenant Improvements
Residential
Commercial
Industrial
Steel Buildings local - Anacortes Resident since 1974 25 plus years experience licensed - bonded - insured 1007 8th Street, Anacortes keystonebuilding.com
keystonebuildingsvc@gmail.com lic#keystbs876no 360-588-4189 No Cost Consultations Commercial Residential Remodels alice@alicebohnkerinsurance.com (360) 588-8302 www.alicebohnkerinsurance.com 2517-B Commercial Ave., Anacortes, WA 98221 Adb Alice D. Bohnker, Insurance Agent Alice D. Bohnker Insurance Services, LLC. Health Insurance EMPLOYER PLANS / INDIVIDUAL PLANS Your Health Insurance Advisor Medical
Dental
Life Medicare Free Quotes Free Review of your Current Plan From the Sale to the Service of My Clients Natural Solutions Massage is now Natural Solutions Health & Wellness! Now offering massage therapy services and integrative nutrition health coaching.
Our goal is to help you reach yours. Call (360) 661-2429 to book your appointment. Ask about our: Loyalty program, referral program, free health coaching consultation, or our introduction to essential oils classes. Visit our website at www.naturalsolutionshealth.com Check us out on Facebook at www.facebook.com/runswithoils. New clients only: mention this ad and receive $10 off of your first massage visit (one coupon per person). Lic#60602216
14 Residential - Commercial Paints & Finishes Exterior
Interior ◆ Millwork Finishes ◆ Pressure Washing ◆ Concrete Sealing/Staining CALL FOR A FREE ESTIMATE 360-770-1300 www.paintwrks.com ◆ New/Existing Homes ◆ Clean/Seal Decks ◆ Guaranteed Workmanship "The Quality You Deserve at a Price You Can Afford!" Since 1996
PAINTL*849LO Jon Primozich, Owner 630-8816 NOW OPEN AT 1010 17TH STREET! gidgetava@gmail.com www.gidgetsbarbershop.com Gidget: Mon.-Fri. 9am-5pm Marty: Tues-Fri., 9am-5pm, Sat., 9am-3pm Over 30 years experience each WALK-INS WELCOME
15 Community Announcements con't STRINGSofRESONANCE A Unique, Relaxed Approach Since 2004 GUITAR LESSONS Call Now for a Free Trial Lesson! Any Style All Ages Kyle Miller 360-420-0622 www.strings-of-res.com (360) 588-0838 Mon & Fri - 10-2 Tues-Wed-Thurs - 10-5 Walk-Ins Only Skyline Marina 2201 Skyline Way, Suite 201 Anacortes, WA 98221 Owner: Lori L. Peters NEW LOCATION! TREAT YOUR CAR TO THE BEST SERVICE 3319 Commercial
360-293-4188 info@cceventplanning.com. Proceeds benefit First Tee youth golf program of Skagit County.
Dress You for Success! Soroptimist Thrift Shop will assist anyone in need to select up to four (4) FREE work related outfits and provide helpful interview and workplace guidelines.
This service is available to individuals who are preparing for college or job interviews, as well as anyone newly employed or in career transition. To participate come to the Thrift Shop any Tuesday or Friday morning between the hours of 8AM-10AM only. For more information visit www.soroptimistanacortes.org. Soroptimist Thrift Shop Hours: Tuesdays 1:30pm-6:30pm and Fridays 11am-6:30pm. 1107 3rd St. The Intake Room (donation drop-offs) and the Home Health Room (Hospital Equipment Loan Program) at the Soroptimist Thrift Shop hours are Tues. and Fri. from 7 am until 4 pm year round. The Thrift Shop is located at 3rd and 0 Avenue in Anacortes.
Soroptimist International of Anacortes is collecting baby items to be donated to Island Hospital's Center for Maternal and infant Care. If you wish to donate, please bring your items to the Soroptimist Thrift Shop, 3rd and O Ave., Tuesdays, 1:30-6:30pm and Fridays, 11am-6:30pm. First Baptist Church Clothes Closet, 2717 "J" Ave. is accepting gently worn clothing items - men's, women's and children's, Mon. - Fri., 9am-4pm. First Baptist Church hosts a free dinner, 5:30-6:30pm on the 1st, 2nd and 4th Thursday of each month. For more info, call 360- 293-5300.
Skagit Valley Restless Legs Syndrome Support Group holds its Summer Meeting 10am, Sat., July 20th, at Island Hospital, 1211 24th St., Fidalgo/Burrows Conference Rooms. All are welcome to attend. For more information, contact Gary, 360-679-6482
16 DR. AMBER FOWLER is the owner and senior physician of Rosario Skin Clinic. Patients can find a warm, welcoming environment coupled with accessible and attentive skin care professionals. AMBER FOWLER, MD LAURIE JACOBSON, MD CaSONDRA WEBB, PA-C RANDY BANKS, PA-C (360) 336-3026 5 NE 4th Street, Suite B, Coupeville, WA 98239 Anacortes Office: 3110 Commercial Ave., Suite #105, Anacortes, WA 98221 Mt. Vernon Office: 1600 Continental Place, Suite #101, Mt. Vernon, WA 98273 www.RosarioSkinClinic.com Board Certified ࠮
Skin Rejuvenation American Board of Dermatology Member ࠮
Medical & Surgical Dermatology American Society of Mohs Surgery ࠮
Mohs Micrographic Surgery LYNDSEY SWITZER, PA-C
17 SALE SALE SALE SALE SALE SALE SALE SALE SALE SALE SALE SALE SALE SALE SALE SALE SALE SALE SALE SALE SALE SALE SALE SALE SALE SALE SALE SALE SALE SALE SALE SALE SALE SALE SALE SALE ANACORTES HEALTH & NUTRITION 1020 7th St, Anacortes
360-293-8849 info@anacorteshealthandnutrition.com "America's #1 selling Herbal Sleep Aid for the last 13 years!" Re-educates the brain sleep center and creates positive sleep patterns. Come in to try it today! CITY TREE SERVICE, INC Serving Anacortes for over 30 years Fast
Safe
Reasonable Senior and Veteran Discount Rated A+ with Better Business Bureau since 2001 SAME DAY FREE ESTIMATES!!
360-202-6369 Lic#CITYTTS89707
citytreeservice@hotmail.com ARBORISTS WITH INTEGRITY Custom Bandsaw Milling, $125/hour UffaDa Shoppe lefse, fun and unique gifts (orders for Swedish rye and cardamom bread). 11am-4pm Tuesday - Saturday, 11am-3pm Sunday. Viking Village, Stanwood. 360-629-3006 7/18 Snip 'n Sail Men's Barbershop - NEW LOCATION! 2201 Skyline Way Suite 201. Mon. & Fri. 10am-2pm, Tues., Wed., Thurs., 10am-5pm. Cash or check only. 360-588-0838 Gidget's Barbershop, NOW OPEN AT 1010 17th St. Gidget: Mon.-Fri., 9-5pm, Marty: Tues.-Fri., 9am-5pm, Sat., 9am-3pm. Experienced barbers. Walk-ins welcome, no appointments. Cash or local checks only. www.gidgetsbarbershop.com. 360- 630-8816 Blue Cow Carwash offers UNLIMITED monthly wash plans starting as low as $22.95 a month. No contract. Wash every day. Who cares if it rains. BC Anacortes Health and Nutrition has bulk spices available. Buy a pinch or a pound. Spices and herbs for all your baking! 1020 7th St., Anacortes. 360-293-8849 Bikespot is a service-oriented bicycle shop with a wide variety of parts & accesories. We have new and used bikes for sale. Visit us in Old Town at 210 Commercial Ave. (next to Marine Supply) or call 588-1676.
Cast iron shelf brackets, drawer pulls and door handles available at Alley Cat, located at both 1717 and 208 Commercial. Business Announcements
18 Muscle Activation Techniques® (MATTM ) Certified Specialists Increase stability, mobility and agility by assessment and correction of muscular imbalances. Personal Training Sports Performance Training Increase muscular strength and endurance. Become the athlete you dream to be. 360-202-3522
reconnectfit.com Kurt Kobs ACE Certified Personal Trainer Ginger Kobs RN BSN ISSA Certified Fitness Trainer RECONNECT FIT, INC. Activate
Train
Perform Health & Fitness PRIVATE FITNESS TRAINING. "We personalize your program"! Strength & Cardio training with nutritional guidance to help you achieve YOUR goals! Lose body fat, gain strength, Live healthier. FREE consultation. Training for teens to older adults. Kurt Kobs, ACE Trainer; Ginger Kobs, RN, BSN, ISSA Trainer. Specialists in Older Adult Fitness. 360-202-3522 Anacortes Affordable Acupuncture, 360-202-5600. Acupuncture treats stress, back and neck pain and much more. $30-$50 sliding scale. Gift certificates available. 7/25 Sweet Grass Massage Studio - $39/1 hr. (5-prepaid), $45/1 hr. single appt., $20/additional 30 min. Massage enhancements all inclusive. Contact Merlinda (massage and bodyworker 20+ years) today to schedule your appointment time. Gift certificates also available for all your BFFs. Located locally at 1015 14th St., #C (upstairs) Anacortes. 360-350-6160. 7/18 Smart Recovery plus your motivation equals your life back. Free meetings. Contact Howard, 360-293-8128 or howardp71@ gmail.com. www.smartrecovery.org. 12/26 Anacortes Hearing Center wants to help you maintain your hearing health! We offer: complete hearing evaluations, hearing aid sales, programming adjustments, professional cleanings and repairs. Call today for a complimentary hearing screening, 360-588-1956. Holly Kennedy, Au.D, your local independent Doctor of Audiology.
Rolfing® Structural Integration improves mobility, balance and energy while reducing pain and stiffness. Nils Larsen, Certified Advanced Rolfer®, 360-293-5866 Stressed? Anxious? Depressed? Certified Hypnotherapist And Yoga Teacher offering Weekly Group Yoga Classes, Private Yoga Instruction, and Hypnotherapy. Safe and Affordable place to work on you. 360-672-8157 nAn TARA Nurturing Massage Therapy - 360-421-0478, taranurturingmassagetherapy.com. Call or Book online! Deep tissue ~ Swedish ~ Hot Stone ~ Reflexology ~ Cupping ~ Body Wraps ~ Body Scrubs. Our promise: To provide an exceptional experience and personal care that nurtures your spirit; thereby encouraging you to further enjoy your life.
ANACORTES DENTAL CARE - Dr. Dave Olausen, DDS. Voted Best Dentist in Anacortes 2011. Complete, gentle, quality care for the whole family. Great, caring and professional staff. New patients welcome, most insurance accepted. 360-293-2000, 1302 8th St., Anacortes, right across from Causland Park. MMCWS Medical, primary care naturopath medical clinic. Specializing in Opiod Reduction and pain management. By appointment only. Call 360-422-3623 Natural Solutions Massage is now Natural Solutions Health & Wellness. Our goal is to help you in reaching and maintaining your health and wellness goals. We now offer Integrative Nutrition health coaching, as well as massage therapy services.
Ask about our free health coaching consultations, loyalty program, referral program, and our free introduction to essential oils CONTINUED ON PAGE 19
19 classes. Call 360-661-2429 to book your appointment today. Visit our website at www.naturalsolutionshealth.com. Check us out on Facebook at www.facebook.com/runswithoil. and our group page at Natural Solutions Health & Wellness. DEEP TISSUE MASSAGE - Restore & Rehabilitate Your Body for it's Maximum Potential. Young or Old, Achey, Tight Muscles hinder your peak physical performance, Now you can get the "Cure" try Massage Therapy. Every Body responds to the inherent benefits of Massage Therapy. Relax, Reduce Pain & Spasms, Alleviate everyday Tension and Stress. Your Body will Thank YOU! Personal Insurance Provider.
55 for your first Visit. Shannon Walter, LMP, 360-333-8361, 619 Commercial Ave. #14, Anacortes WA. 98221. MA06202 DENTAL CLEANINGS - Professional, Affordable and Convenient Anacortes Senior Activity Center, last Tuesday of every month Enrollment Packets are available at the Senior Center front desk Call Irene for information and scheduling: 360-941-2014.
Island Hospital specializes in healthcare to meet your personal needs. Throughout the year, they offer a variety of health classes as part of its ongoing community-education program. Check the classes section of the Clamdigger to see what is currently offered ANACORTES DENTAL CARE Dr. Dave Olausen, DDS
Voted Best Dentist in Anacortes 2011
Complete, Gentle, Quality Care for the Whole Family
Great, Caring, and Professional Staff
New Patients Always Welcome. Most Insurance Welcome 360-293-2000
1302 8th St., Anacortes, WA 98221 MA06202 Shannon Walter LMP 619 Commercial Ave. #14 Anacortes, WA 98221 (360) 333-8361 REVIVE REFRESH RELA X Join us on Sundays! 10:00 Guided Meditation 10:30 Celebration Service 1013 5th Street Anacortes, WA 98221 Phone (360) 293-4029 www.cslanacortes.org Follow us: Facebook.com/SpiritualLivingAnacortes/ Rev. Shelley Heller Health & Fitness con't Arts & Crafts Scott Milo Gallery features new mixed media monoprints on canvas by Marie Powell. Powell brings her newest collection of brightly colored monoprints mounted on canvas for a fresh new look. We will have a selection of florals, beach scenes and fish. Also showing acrylics by Brooke Borcherding, celebration paddles by Les Eelkema, photo encaustics by Kathy Hastings, oils by Jane Wallis and oils by Lynn Zimmerman. Also featuring a great selection of glass and jewelry for the summer. Reception with the artists Friday, August 2, 2019 from 6-9pm, in conjunction with opening night of the Anacortes Arts Festival. We are open Mon-Sat 10:30am - 4:30 pm, and closed Sundays or by appt. Email address:gallery@scottmilo.com. Visit our online gallery at www.scottmilo.com or follow us on Facebook/Scott Milo Gallery and now Instagram. Artist Northwest, a local group of artists, meet the 3rd Thursday of the month, 10am at the Senior Center in Anacortes. For more info, call Joyce Paradine, 360-293-624.
FURNITURE & APPLIANCES Scandinavian queen bed, legal file drawer. Free standing jewelry case. Bruce, 214-783-6975 7/18
20 1213 24th Street Suite 300, Anacortes, WA 360-293-2020 Linda Brown, MD, and Kenneth Ellis, MD, are pleased to welcome Cory Bergman, MD to our Ophthalmology Clinic. Our entire staff is dedicated to providing the highest quality of eye care to our community. Routine Exams Specialized treatments for cataract, glaucoma, diabetes and macular degeneration Advanced diagnostic equipment Full service optical shop offering the highest quality in eyewear.
Your Eyecare Specialists serving our community for over 50 years.
21 SPECIAL SALES & DISCOUNTS Cast iron shelf brackets, drawer pulls and door handles available at Alley Cat, located at both 1717 and 208 Commercial. Celebrating 5 years at our present location! PBY Naval Air Museum, Oak Harbor. All July admissions $5. No other discounts (senior/student/active duty) apply. 270 SE Pioneer Way (Next to Habitat for Humanity) 7/25 Let Sebo's fix your equipment right the first time. 1102 Commercial Ave; 293-4575. Free Brake Inspection. Come on in or call for an appt. at SeaSide Automotive, 293-8882. We also offer air conditioning services, brakes, transmission repair & engine diagnostics.
1012 12th St., Anacortes. On your next oil change use the Funny Money coupon for Havoline Xpress Lube full-service oil change. Save $3.00 with coupon. Questions call: 299-1270, 1319 "O" Ave. Kids Eat FREE Tuesday at the Rockfish Grill. Bring the family to the Rockfish Grill on Tues. where kids 12 & under eat free all day. (One child entree complimentary w/ each adult entree purchased).
Advantage Window Coverings - Hunter Douglas Special Rebate Program event on lots of window coverings. See our ad in the Clamdigger or visit our website advantagewindowcoverings.net. Call today for a free estimate. 299-8977. "Where your house becomes your home" 360-424-8455 919 Riverside Dr.
Mount Vernon, WA Hours: Mon-Sat 9:30-5:30, Sun 11-4 www.nwff.com Cheval Mirrors
Tiffany Lamps
Benches Custom Sofas
Unusual Gifts
Table Lamps Wood High Chairs
Children's Rockers Bar Chairs
Entertainment Centers Coat Trees
Storage Beds Coffee Tables
Entry Tables
Large Mirrors Custom Bookcases
Desks Wood File Cabinets
Lots of Kitchen Chairs Local Maps & Charts on Marble Coasters
22 Tides of Anacortes is now open on Sundays from 11am to 3pm. 804 Commercial Ave., 360-873-8785 The Rockfish Grill features fresh Northwest cuisine and Anacortes Ales and Lagers brewed with care on the premises. Plus Anacortes' only Build Your Own Bloody Mary Bar. Open daily at 11am. 320 Commercial Avenue; 588-1720. Fidalgo Artisan Yarn & Clothing is open Sundays from 11am-3pm, 711 Commercial Avenue, 360-293-7377, fidalgoyarns.com. Celebration Lutheran Church, ELCA, invites all to join them on Sundays at 9:30 at The Depot, 611 R Ave. 360-393-2977. Contact us at celebrationanacortes.org.
Trinity Church - 1200 Cleveland Ave., Mount Vernon - 360-420-7380 - trinity-anglican.com. Holy Eucharist - Sunday 10:00 and Wednesday 12:15 - Trinity Forum -- Sunday 9:00 studies"The Revelation "of Saint John The Divine / We appeal to those of a variety of liturgical traditions and share a special appreciation and love of church music that is aesthetically beautiful and theologically appropriate. The Center for Spiritual Living in Anacortes welcomes everyone seeking a loving spiritual home. Guided meditation each Sunday @ 10 am, Celebration @ 10:30, & Fellowship following @ 11:30. A Course In Miracles Study Group meets alternating Saturdays @ 10:30 am. Pis call us for our next meeting. Our Spiritual home is located @ 1013 5th St, Anacortes, directly behind the movie theater. Visit us @ www.cslanacortes.org or Facebook. Our minister Rev. Shelley Heller can be reached @ 360-293- 4029 for details/questions. We look forward to meeting YOU! New Hope Christian Fellowship - 1319 35th St. Every Sunday 10am. New Hope Christian Fellowship is a loving, friendly, accepting fellowship where Jesus Christ is Lord. Praise Band and nursery are provided. For more info call 293-4475 or email: newhopechurchanacortes@gmail.com Visit us on Facebook at www.facebook.com/newhopeanacortes OPEN SUNDAYS Soroptimist Thrift Shop 1107 3rd St, Anacortes, WA 98221 360-293-7251
www.soroptimistanacortes.org Soroptimist International of Anacortes Store Hours: Tues. 1:30 till 6:30 pm Fri. 11 am till 6:30 pm Donation Hours: Tues. & Fri. 7:00 am till 4:00 pm Sundays 9:30a.m.
Depot Arts Center / 611 R Avenue / Anacortes Welcoming Progressive Faith Community 360-647-8846 www.elderlaw-nw.com 711 Commercial Avenue, Anacortes 360-293-7377 | fidalgoyarns.com Luxury Hand Dyed Yarns & Artisan Made Clothing Tools, Patterns, Classes & More... Community Owned LOCAL ORGANIC GROCERY CBD Products 2308 Commercial 360-299-3562 Mon-Sat. 9-7
Sunday 11-5 WORK WANTED Roof, gutter and siding cleaning (without pressure washing). I do composition, cedar and tile roofs. Now is the best time to remove and/or treat moss and black algae. These organisms are active in the cold and wet months causing the majority of damage to roofs and siding. Please call 360-202-2183. Local, licensed, bonded and fully insured. 35 years experience. Free estimates. Environmental Friendly cleaning. 7/18
23 SAME DAY APPOINTMENTS! Full Service Spa Now Offering FACIALS
WAXING
EYE LASH EXTENSIONS Nurturing Mind, Body and Spirit... Our Promise: To provide an exceptional experience and personal care that nurtures your spirit; thereby encouraging you to further enjoy your life. Massage Modalities Include Deep Tissue, Ashiatsu, Reflexology & Hot Stone 360.421.0478 | taranurturingmassagetherapy.com 1004 12th Street, Suite 106, Anacortes Call or book an appointment conveniently and instantly online!
Gift Certificates Available for the Holidays! eGift Cards Online!
938 Fountain Street, Burlington 360-757-2195 M-F 9am-5:30pm, Sat 10am-5pm Mirrors
Furniture Rugs
Home Décor 10% off one item with this ad Give me a call at 360-395-5748 to schedule your job needs. No job is too big or too small. Estimates are always free! Now is the time to get those cleaning jobs around the house or office done!
Lic # CLEANCS851PA ACLEANSTREAK.COM I provide Soft Washing of your roofs, gutter cleaning, window cleaning and pressure washing. Licensed
Bonded
Insured
24 Life Lives Better at Homeplace at Burlington 360-755-7000 210 N. Skagit, Burlington, WA www.AnacortesVintageMarket.com October 18 & 19 2019
25 Thank you for voting us BEST HAIR & NAILS 2018!!! 360.293.7571 2019
26 The YMCA has opened new early learning classrooms in Mount Vernon and Anacortes.
Mon thru Fri full and part time positions. We are hiring for Toddler/Preschool teachers/cooks and subs who are energetic, creative in working and playing with groups of young children in our centers. Applications can be found at www.skagitymca.org or you can email child_care_admin@ skagitymca.org for more information. Principals only. Recruiters, please don't contact this job poster. 7/18 Asst. Preschool Teacher - Through the Garden Gate is interviewing for a part-time asst. teacher for the coming school year. Call Marilyn at 360-202-1655 for details. We are looking for high-energy team players who love children.
8/15 Need infant/toddler lead teacher and substitute for small class in home childcare. Must have full licensing qualifications. This includes a background check, First Aid/CPR, TB test and food handlers card. Prefer work experience and education in ECE. Lead teacher works 36 hours per week, done over 3.5 days. Pay starts at $14/hr. The substitute position is 1 or 2 days per week. Pay based on qualifications. Call 360-420-2881 for questions and interview. 8/8 Administrative Assistant: Do you want an interesting job where every day is different and you have the opportunity to learn? Do you like working with people and solving problems? Are you well organized and detail oriented? Are you a team player? This is full time entry level position.
Knowledge of Microsoft Office and an eagerness to learn is needed. Send resume to anacortessearch@yahoo.com tfn Anacortes Food Coop is looking for a sales clerk who has a passion for healthy food, community and marketing. Potential to move up into management opportunity. Applications available at the store, 2308 Commercial Ave. or online, www. anacortesfoodcoop.com Marine Servicenter Boatyard in Anacortes is looking for good people! Mechanics, electricians, yacht riggers, detailers, welders and fuel dock attendants. Come by 2417 T Ave. to fill out an application or email: steve@marinesc.com.
tfn We are a growing private destination boasting a complete modern day spa experience. Seeking a licensed professional massage therapist. This position requires a calm, confident, compassionate, self motivated professional. Who enjoys helping clients with pain management using multiple deep relaxation techniques. Constantly striving to help achieve optinlal health for our clients. Our promise: To provide an exceptional experience and personal care that nurtures your spirit; thereby encouraging you to further enjoy your life. Part time - full time position. Commission based. Contact Tara 1-360-421-0478.
TARA Nurturing Massage Therapy Anacortes. HELP WANTED To place your ad here, call 299-3444 stop by & see our new supply of traditions brand rifles Enfield - Zouave - Springfield .58 and .69 calibers Stocking Mountain Man shirts, hats and frocks. New items coming in on a regular basis.
Greene's Gun Shop 4778 monkey hill road
oak harbor WWW.GREENESGUNSHOP.COM Thursday - Friday - Saturday 10am-5pm greene's gun shop the hawken shop 360-675-3421 Retail store hours: 10-5 Thurs, Fri, Sat We are now stocking the tried and true BALLISTOL multi-purpose lubricant, preserver, protector in 4 sizes!
27 North West Colors PAINTING Serving Skagit and Island Counties Since 1989
Interior/Exterior
Repaint Specialists
Power Washing/Gutter Cleaning 360-391-5054 SAME GREAT SERVICE Over 27 years in business Paint Specials nwcolors@gmail.com Lic#NORTHWC975N1 11 Time Best of Anacortes Winner! Safety - Service - Integrity 2016
Excavation Work
Driveways
Patios
Retaining Walls
Sidewalks
Rock Walls
Flowerbeds
Shrub Planting
Tree Planting
New Bark & Mulch
Fertilizing
Weed Killing
Aerating
Sod Installation
Grass Cutting
Edging
General Cleanup
Weeding
Pruning Lic#GONSALL84909 LOCALLY OWNED CALL FOR A FREE ESTIMATE! RESIDENTIAL - COMMERCIAL (360) 588-8645 Gonzales gonzaleslandscapingllc.com Looking for an event venue? We have a beautiful convention center that has a waterfront view of Fidalgo Bay. Plan a workplace retreat, a family reunion, wedding reception, birthday party ... If you need a unique and affordable event venue then give us a call at Fidalgo Bay Resort. Come check us out! Call and make your reservations now!
360-293-5353
www.fidalgobay.com Fidalgo Bay Resort
29 360-587-0055 www.anacortespo.com Dealing with Limb Loss? We make Limbs! Dealing with mobility loss? We make Braces! We Can Assist With Increased Mobility, Independence, and Function. *Most insurances welcome *New patients welcome *Professional licensed/ Certified Staff *Diabetic Shoes *Custom Foot Orthotics *Fun Compression Socks Stocked 2801 Commercial Ave., Suite 5, Anacortes
+DYH
\RX
KDG
\RXU
PDPPRJUDP
WKLV
\HDU" 7KH
$PHULFDQ
&DQFHU
6RFLHW\
UHFRPPHQGV
WKDW
ZRPHQ
DJH
DQG
ROGHU
VKRXOG
KDYH
DQQXDO
PDPPRJUDP
3HUIRUPLQJ
PRQWKO\
EUHDVW
VHOI
H[DPLQDWLRQ
DQG
KDYLQJ
UHJXODU
FOLQLFDO
EUHDVW
H[DPLQDWLRQV
DOVR
LPSRUWDQW
SDUW
\RXU
EUHDVW
KHDOWK
0DNH
31 www.steamsweepers.com Since 1996 We Wash Fine Wool Rugs
Pre-Wash Inspection
Tumble Dusting
Color-Fast Check.
Cold Water Immersion Wash
Clear Water Immerse Rinse
Controlled Tower Drying Centuries-old practices preserving beauty & value to fine wool & silk rugs. Anacortes Rug Pick-up Services ... Call 360-647-9290 Expires7/31/19 Lee evans is back at the clipper! Tues. - Fri. 8am-6pm
Sat. 8am-3pm Closed Sunday & Monday 812 Commercial Ave. 293-5296 See him for a great haircut!
32 Top-quality tree and landscaping services for your home and business in Anacortes, Whidbey Island and surrounding areas.
Bucket Truck Services ♦ Hazardous removal ♦ Brush chipping ♦ Stump grinding ♦ Landscaping ♦ Grading ♦ Site preps ♦ Dig outs ♦ Retaining walls ♦ Gutter installation ♦ Artificial turf ♦ Curtain drains ♦ And MORE! We do it All! Under New Ownership Family owned and operated with over 30 years of combined experience in tree service & landscaping. 360-675-1371 www.pioneertreeandland.com 24 hour emergency services FREE Estimates ♦ certified arborist on staff In-House Financing available for all jobs, big or small! Spring Hours: Monday-Saturday 9:30am-5pm Sunday 10am-5pm It's finally planting season, so come on down and check out our selection! Antique Clock Repair Terry Larsen, owner (360) 770-8153 Real Wood Clocks We pick-up, deliver and make house calls.
Serving Skagit, Whatcom & surrounding counties. Feel free to call with questions.
Specializing in Grandfather & Cuckoo clocks
33 CLASSES & WORKSHOPS Remember ... if you're not advertising in the Clamdigger, you're not being seen... 299-3444 ISLAND GEMOLOGY & JEWELRY APPRAISAL Fine Arts, China, Metal and Gemstone Identification Let Us Help You With Estate Planning 360.202.0324 www.islandgemology.com Candace Kingman, GG, RMVI Graduate Gemologist, Registered Master Valuer International "For those who value discretion" Free stop the bleed class - What would you do in a mass shooting event? Learn how to stop uncontrolled bleeding until first responders arrive at a free class on Tuesday, July 23rd from 10-Noon at Island Hospital, Anacortes.
Registration required. Visit www.islandhospital.org/classes or call 360-299-4204. Upcoming Classes include basic manners, AKC-CGC prep, tricks, and loose leash walking and recall class. Go to happypuptraining.com to enroll. 7/23 NAMI (National Alliance on Mental Illness) Open Mental Health Support Group for those with mental illness, their family and friends, meets on the fourth Thursday of each month 7- 9pm at United Methodist Church at 2201 "H" Ave, Anacortes. For details, contact either Diana, 360-424-8224 or Virginia, 360-298-8824.
Sailing, Powerboating, Kayaking and Navigation Classes: Certification courses and customized lessons. Prepare for safe, confident boating on the Salish Sea. www.ShearwaterUniversity.com. Ongoing Drop-In Cancer Caregiver Support Group, second Monday of each month, 3-4pm, Island Hospital Merle Cancer Care Center. Are you or a loved one looking for more support or information? Come join us, all who are affected by cancer in our community are welcome. Call (360) 588-2082 for more info. Alzheimer's Support Group meets 2nd Monday of each month, 1-3pm at Westminster Presbyterian Church. Call Ann G., 299-9569 The Anacortes Parkinson's Support group meets every 3rd Thursday, 1:30-3pm in the Burrows/Fidalgo rooms of Island Hospital.
For more info, contact Lynnn Karns, 602-502-9677 or ickarns@gmail.com Grief support group - Island Hospital's grief support group meets every Wednesday, 3:30-5pm in the Fidalgo Room at Island Hospital, 1211 24th St., Anacortes. Call 202-1699 for more info.
2615 Commercial Avenue
Anacortes COME IN NOW FOR ALL YOUR PAINTING PROJECT SUPPLIES!
Expert Advice
Painting Supplies
Many Brands of Quality Paints www.paintersalleyoh.com 360-293-3162 Your Local DEALER MISCELLANEOUS Billiard table "Dynamo" for sale. $500. Measures 37" x 58" x 103". Located at the space formerly known as H2O. Call 206-819-3093 8/15 Fir slab, live edge, 4" x 12-14" x 16', $5/board foot. Can deliver. 360-293-1887 9/26