Market Review 2021 - Petrol Retailers Association
Page content transcription
If your browser does not render page correctly, please read the page content below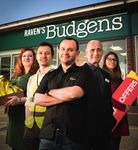 Total
Support
We are proud to announce that we are developing
a network of service stations with the support
and expertise of Total.

Becoming a Total franchise offers:
• The power of the Total brand.         • A flexible contract that works for you.
• A guarantee of quality and safety.    • World-class innovation.
• Access to Total's premium fuels.      • The Harvest Energy fuel card scheme.
• Expert advice and support from        • Security of supply from a leading
   our dedicated UK team.                  fuel distributor.

To find out how we can easily help fuel your business contact us today.
+44 (0) 1932 843 354                               harvestenergy.com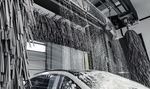 Market Review
  HELP US TO HELP YOU, THE INDEPENDENT                         CONTENTS                                                             2021
   FORECOURT RETAILER, BY SUPPORTING                            REVIEW OF 2020                                                                        4
      YOUR TRADE ASSOCIATION NOW
                                                                 POLITICAL
          "Together we                                          REPRESENTING YOU                                                                     12

          are stronger"                                          MEMBERS
                                                                THE PRA ZOOMS IN                                                                     18
                                                                ASSOCIATE MEMBERS                                                                    20
                                                                 TECHNICAL
                                                                THE ARRIVAL OF E10                                                                   24
                                                                 CAR WASH
                                                                COMING CLEAN                                                                         28
                          BRIAN MADDERSON                        OIL MARKET OVERVIEW
                          CHAIRMAN
                                                                MARKET BY NUMBERS FROM EXPERIAN CATALIST                                             34

M
            arket Review 2021 is the seventh
                                                                 ENERGY TRANSITION
            consecutive issue of the PRA's publication
                                                                ACCENTURE DISCUSSES NEW PATHS FOR RETAILERS                                          42
            that has become an industry landmark,
available both in print and PDF format on our                   BP ON FOCUSING ON OPPORTUNITIES NOT THREATS                                          44
popular website www.ukpra.uk It is read by                       BUSINESS
governments, civil servants, financiers, fund                   BUSINESS RATES UPDATE BY MUA                                                         48
managers, bankers, lawyers, insurance companies,                PROPERTY VIEW FROM CHRISTIE & CO                                                     50
providers of products and services to this
                                                                LEGAL UPDATE BY MILS                                                                 52
fascinating and evolving industry before we even
                                                                 RETAIL
mention the retailers themselves!
    Of course, 2020 will go down in history as the              IGD DISCUSSES NEW OPERATIONAL CHALLENGES                                             54
"Year of the Global Pandemic" but as I pen these                EUROMONITOR REVIEWS THE FORECOURT CHANNEL'S PERFORMANCE                              56
words we are all excited and hopeful that the swift             THE FORECOURT SHOW 2021                                                              58
arrival of vaccines will soon provide the beginning
of the end. In the summer, we wondered whether it
would be possible to produce a Market Review in its
                                                                Who's who at the PRA
usual form due to the severe impact of COVID-19 on              PRA MANAGEMENT TEAM                        PRA TECHNICAL COMMITTEE
                                                                Brian Madderson, Chairman                  Gordon Balmer, PRA
so many companies. However, we were surprised
                                                                07768 608332 brian.madderson@rmif.co.uk    Matthew Bellamy, Certas Energy
and very grateful that sponsors, both established               Gordon Balmer, Commercial Manager          Ray Blake, PRA
and new quickly pledged support that has made this              07771 834073 gordon.balmer@rmif.co.uk      Nicholas Brocklehurst, Westbridge Motors
latest issue not only possible but perhaps one of the           Phil Monger, Technical Director            (Northampton) Ltd
best. My sincere thanks to you all.                             07831 327990 phil.psac@gmail.com           J Brownsey, Fordingbridge Garage
                                                                Ray Blake, Technical Manager               Rodney Carter, Vapour Control Systems
    During the pandemic crisis which has seen
                                                                07496 967269 ray.blake@rmif.co.uk          Michael Garner, The Garner Group
so many important and varying government                        Steve Coombe, Membership Manager           Gill Howkins, F Howkins and Son
interventions, not made any easier by "health"                  07831 373205 steve.coombe@rmif.co.uk       Graham Lambert, St Michaels Garage Ltd
being a devolved policy, we have been struck by                 Alexander Russell, Director of Strategy 07881
                                                                                                           Andrew Lawrence, Lawrence Garages
the magnificent entrepreneurial spirit shown by                 502581 alexanderrussell068@gmail.com       Ben Lawrence, Lawrence Garages
                                                                                                           Margaret Erwin, Moto Hospitality
our roadside retailing sector. Categorised as an                PRA EXECUTIVE COMMITTEE                    Emma McVie, Southern Co-operative
essential service you have kept the wheels of the               Brian Madderson, Chairman                  Phil Monger, PRA
medical teams rolling and those of so many critical             Mike Garner, The Garner Group              Barry Onions, Petroassist
industries too – the tribute on the front cover is              Ashley Kay, The Kay Group                  David Sommers, Hampshire Trading Standards
                                                                Andrew Lawrence, Lawrence Garages (London) Paul Suchodolski, Rontec
very well deserved!
                                                                Aziz Patel, The Brookfield Group
                                                                John Ryeland, George Hammond plc
                                                                Hemant Tandon, Park Garage Group
Cover image: Grace, aged 9                                      Mark Wilson, Fraser's Retail

                                                                                           The Retail Motor Industry
                                                                                           Federation (RMI) is a leading
                                                                                           automotive trade body in the
                                       Publisher: Simon Lewis                              UK, representing franchised car
PRA MARKET REVIEW is published by      Editor: Tracy West                                  and commercial vehicle dealers;
Lewis Business Media Ltd,              Art Editor: Sarah Crowhurst                         independent garages; bodyshops; motorcycle dealers; petrol
Suite A, Arun House, Office Village,   Sales: Rachel Hallett                               retailers; auction houses and cherished number plate dealers;
River Way, Uckfield, TN22 1SL          Printed by: Stephens & George Print Group,          who provide sales and services to motorists and businesses
Tel: 01825 983105                      Goat Mill Road, Dowlais, Merthyr Tydfil, CF48 3TD   across the UK.
Fax: 01825 983108                      ©Lewis Business Media Ltd 2021                      201 Great Portland Street, London W1W 5AB
Email: kay@lewisbusinessmedia.co.uk    All rights reserved.                                Tel: 020 7307 3598 • Fax: 020 7307 3406 • www.ukpra.co.uk

                                                                                                                              www.ukpra.co.uk        03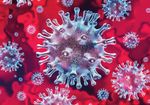 REVIEW OF 2020
Market Review 2021

2020:
A YEAR LIKE NO OTHER
PRA and CWA chairman Brian Madderson reviews a tumultuous year, when members
really rose to the challenge

F
      irst, I would like to pay tribute   key workers in the NHS, police and fire    COVID-19 and            a sharp reduction in oil prices as the
                                                                                     'climate action',
      to all our members, their teams     services through discounts on fuel was                             effects of COVID-19 started to affect
                                                                                     including an earlier
      and families for keeping the        critical.                                  ban on the sale of      their industry and consequently the
                                                                                     new petrol and diesel
country fuelled and fed during these         So many things have happened                                    demand for oil. Brent crude oil prices
                                                                                     vehicles, dominated
unprecedented times. Our front cover      this year, it's been difficult to recall   much of 2020            fell 20% to below $55/barrel and both
depicts a poster, which Grace, aged       everything, so to help me chronicle                                BP and Shell reported a fall in profits.
nine, sent to us completely off her own   them I have used the back copies of                                   There was also news of a crackdown
bat (and is reproduced with the kind      Petrol Heads-Up (PHU) as a guide.                                  on rogue hand car washes. In a
permission of her parents), and I think         In January, we saw rises in fuel                             strongly worded speech to the
it says it all.                           prices caused by US/Iran tensions                                  Resolution Foundation, Matthew Taylor,
   2020 was the most challenging year     following a drone strike by the US on                              the interim director of the Office for
many of us can recall. Our industry       an Iranian general, and also some                                  Labour Market Enforcement (OLME),
had to adapt to the highly unusual        vague reports about a virus in Wuhan,                              called hand car washes "endemically
circumstances including different         China.                                                             non-compliant" and recommended
ways of working, changes in how we              February saw the Government                                  tighter regulations through a national
serve our customers, extra hygiene        unveiling a plan to bring forward the                              Licensing Scheme. We are waiting
precautions and also increased            ban on new petrol and diesel vehicles,                             to see how this will play out post-
contactless payment. The speed of the     from 2040 to 2035. Boris Johnson said                              pandemic.
changes that members were able to         that 2020 would be a "defining year of                                   March saw the Government
implement was absolutely remarkable.      climate action".                                                   invite responses to a consultation for
Also, the support provided by oil            Meanwhile, in China people were                                 the introduction of E10 petrol. The
companies and fuel card companies to      falling ill from a new virus and we saw                            PRA had been actively working with       ▹

04   www.ukpra.co.uk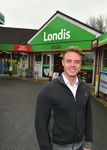 UNITED FOR
                         BETTER PROFITS
                          "Since moving to Budgens our turnover has doubled,
                                   and our margins have improved."
                                        Goran Raven, Budgens Abridge

At Budgens our team support you all the way. With our Regional Development Managers, fresh food
team and expert marketing advice your store will be up and running with growing profits in no time.
Which is why in the HIM 2019 symbol track report Budgens had the highest "likely to recommend"
score of all symbol groups*.

Join us now!
call 0808 178 8644 or visit joinbudgens.co.uk
*HIM symbol track 2019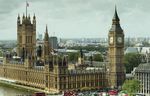 Supporting Independent dealerships

Going places together
We are here for you every step of the way.

  >20                       24/7                  500
  supply locations          service from our      in-house drivers
  nationwide                dedicated UK team

To find out more about Greenergy's winning formula,
contact our territory managers.

020 7404 7700
greenergy.com/independent-retailers

                                                Great brands. Great price. Great service.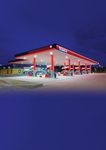 REVIEW OF 2020
                                                                                                                            Market Review 2021

▹ the Department for Transport and
  even took a delegation of members
  to meet them to explain how this
  could be practically implemented. Our
  main recommendations were that the
  introduction should be mandated, E10
  needs to contain a specified minimum
  level of ethanol and this needs to be
  supported by a Government public
  awareness campaign to support a
  successful launch.

 NATIONAL LOCKDOWN
 On March 23, the UK entered into
 a national lockdown brought on by
 worsening infection rates related to
 COVID-19. The PRA was involved in
 discussions with the Department
 for Business Energy and Industrial           Car washes were        deal not just with the Westminster         celebrated VE day and for most of us
                                              a major bone
 Strategy (BEIS) to help coordinate our       of contention
                                                                     Government but with the Edinburgh          the weather was fine. We were allowed
 industry response. We quickly lobbied        during lockdowns,      Government and the National                some respite to celebrate – socially
                                              specifically whether
 the Treasury to ensure that PFS were         they should be
                                                                     Assemblies in Cardiff and Belfast, and     distanced – with our neighbours. This
 included in any financial relief offered     allowed to operate     successfully negotiated much improved      came as some relief to many people
                                              or not
 to retail outlets as they had been since                            packages on business rates for both        who were on their own and helped
 our intervention with the Financial                                 our Scottish and Northern Ireland          people to reconnect socially. As the
 Secretary in late 2014.                                             retailers.                                 Queen and Dame Vera Lynn reminded
    We quickly set up a specific section                                As the lockdown started to bite,        us "We'll meet again!".
 of the members' website where all                                   members saw a dramatic fall in fuel
 the relevant documents to highlight                                 sales volume which was down to             FALLING FUEL VOLUMES
 the instructions to our members                                     around 40% of normal trade. Indeed,        As fuel volumes continued to remain
 could be found. These reviewed the                                  Easter Sunday on April 12 saw a            low with traffic well down, the PRA
 financial package available including                               new low with fuel volumes falling to       defended members in the media on
 cash grants, a business rates holiday,                              19% of normal business. To alleviate       the matter of fuel pricing. Some so-
 business interruption loan scheme and                               this impact the PRA called upon oil        called 'commentators' suggested that
 also the furlough scheme. We were                                   companies to offer bespoke credit          retailers were profiteering given falling
 instrumental in defining the role of                                extensions and most responded very         oil prices. What they failed to take
 key workers, ensuring members and                                   positively.                                account of was that many retailers were
 their teams could continue to remain                                   While there was a huge drop in fuel     fighting for their business lives and
 open. We also published an article in                               volumes, many members reported             needed every penny they could get from
 PHU outlining the National Emergency                                increases in their shop-only trade.        falling fuel volumes to allow them to
 Plan – Filling Stations – in case the                                  We also published details of            remain open.
 Government decided to enact this. And                               members' best practice, illustrating          We also had some much-needed
 we published a Q&A on what COVID-19                                 how members could adapt their              good news. The PRA, in conjunction
 would mean for members' businesses.                                 businesses to protect their staff and      with lawyers, successfully obtained
    As health is a devolved power, we                                customers.                                 a substantial out-of-court settlement
                                     had to                             We saw the start of the 'Clap for       for members who applied to recover
                                                                     Carers' in support of the NHS and          erroneously charged card interchange
                                                                     found ourselves standing on our            fees. Lawyers acting on members
                                                                     doorsteps every Thursday night.            behalf were able to argue that "The
                                                                        During this time, the CWA also          European Commission found that
                                                                     successfully lobbied for the continued     the MIF (interchange fee) restricted
                                                                     opening of automated car washes and        competition by inflating the base on
                                                                     the closure of hand car washes. The        which acquirers set charges to retailers,
                                                                     CWA obtained an agreement from BEIS        thereby setting a floor under the MSC,
                                                                     that automated rollover and conveyor       without which retailer payments would
                                              The PRA actively       car washes and jet washes do not           have been lower". The funds, which we
                                              worked with the        involve close contact between staff and    were able to return back to the circa
                                              Department for
                                              Transport on the       customers, and therefore the risk of the   100 members who had applied to the
                                              issue of introducing   spread of the virus would be negligible.   scheme, came as a welcome surprise
                                              E10 petrol
                                                                           In May the whole country             during this gloomy time. Overall, this    ▹

                                                                                                                            www.ukpra.co.uk        07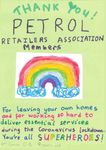 REVIEW OF 2020
   Market Review 2021

   "During the lockdown,                                            "Decarbonisation of Transport". In a
                                                                    letter to the Prime Minister we made
                                                                                                                  of the coronavirus pandemic and that
                                                                                                                  demand for forecourt sites would

   the PRA worked with                                              the points that: "There must be room
                                                                    for hydrogen, for cleaner petrol and
                                                                                                                  continue to pick up from all types of
                                                                                                                  buyers.

   Ernst and Young to help                                          diesel and for innovative road transport
                                                                    fuels so that the UK doesn't become           BUSINESS BULLETINS
   devise ways to work                                              dependent on China for essential
                                                                    battery parts… Mandates such as
                                                                                                                  September also saw the start of our
                                                                                                                  autumn programme of Business
   safely during COVID"                                             forcing all petrol filling stations to have   Bulletins. As we were not able to meet
                                                                    electric charging points are simply not       you all at our regular events and had
                                                                    feasible."                                    become experts in using Zoom, we
▹ project realised a total exceeding £1.2m                                July saw the PRA's team of Gordon       started a series of online events. These
  with some group members reclaiming                                Balmer, Ray Blake and Phil Monger             have been extremely well received by
  up to £100k. Another example of how                               continue to work with the Department          members, some of whom commented
  PRA can directly benefit "bottom lines".                          for Transport on the Decarbonisation          that this is the way forward. We were
     During the lockdown, the PRA                                   of Transport. Virtual workshops were          also able to attract a diverse number of
  worked with Ernst and Young, the                                  held asking for our input. We continued       excellent presenters. However, there is
  Government's appointed consultants,                               to argue the point that greener               no substitute for meeting face-to-face
  who were tasked with devising ways to                             transport goals should be market              and so we look forward to when this
  work safely during the pandemic. The                              led, questioning the current focus on         might be allowed.
  PRA advised on practices on working                               electric vehicles. This was reinforced in           In October we learnt that Asda
  safely in a retail environment and also                           a letter sent to PM Boris Johnson.            was to be sold to a consortium led
  on outdoor working.                                                     In August, there was some good          by TDR Capital and supported by
     In another excellent lobbying victory,                         news as data was released showing             brothers Zuber and Mohsin Issa –
  the PRA challenged the Northern                                   that symbols and independents had             founders of PRA member EG Group.
  Ireland Assembly and obtained a                                   seen a 45.4% growth in sales in the 12-       We commented: "We can see a range
  significant concession allowing 100%                              week period ending August 9. The data         of interesting possibilities for the tie-up
  COVID-19 business rate relief to be                               revealed that shoppers spent £660m            as EG Group has had a meteoric rise
  extended to stores with a selling area                            in symbol and independent stores, up          specialising in providing roadside retail
  up to 500m2 until March 2021.                                     from £460m in the same 12 weeks in            to the consumer. We also learnt this
     Our press release said: "We were                               2019. August also marked the start            month that both brothers had been
  extremely pleased that following                                  of the 'Eat Out to Help Out' scheme,          awarded CBEs in the Queen's Birthday
  constructive discussions, the Northern      The PRA welcomed      which prompted a significant uplift in        Honours list for their contribution
                                              news that the High
  Ireland assembly has confirmed that         Court appeal by       footfall in the hospitality sector.           to business and philanthropy; many
  their COVID-19 business rates relief,       the VOA on the              In September, we learnt from            congratulations."
                                              levying of business
  originally limited to forecourt shops       rates on through-     Steve Rodell, managing director of               The Department for Transport issued
  up to 300m2 of selling space, has now       the-wall ATMs had     retail at commercial real estate agents       its advice to motorists, which said:
                                              failed, meaning
  been extended to forecourts with a          compensation for      Christie & Co, that the forecourt sector      "Only visit petrol stations if you really
  shop area up to 500m2. These large          many members          has proven to be resilient in the face        need to". As this filtered down into        ▹
  local facilities will now deservedly
  benefit from this significant extension
  to business rate relief. We are much
  encouraged that Land and Property
  Services took on board our view and
  revised their initial proposal to the
  Minister for Finance in a way that will
  ensure all forecourt shops are treated
  fairly."
     The PRA also welcomed the news
  that the High Court appeal by the
  VOA on the levying of business rates
  on through-the-wall ATMs had failed.
  Thus members who had paid the
  rates directly would now be able to
  claim these back and those whose
  transmission fees had been reduced by
  their equipment providers had grounds
  to seek compensation.
         In June the PRA continued
  to work on its response to the

  08     www.ukpra.co.uk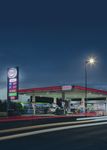 WITH PRECISE ENGINEERING AND
ATTENTION TO DETAIL, THE HELIX
PUMP IS A SOUND INVESTMENT
FOR YEARS TO COME.
PETROASSIST UK IS AN OFFICIAL WAYNE DISTRIBUTOR
Known for the reliability and longevity of Wayne
pumps, the Helix fuel pump is a safe investment for
years to come.

  the Wayne Helix pump and our forecourt services.

www.petroassist.uk
1 Dryden Court, Bilston Glen Industrial Estate,
Loanhead EH20 9HT, PHONE 0131 440 5810
uk.sales@petroassist.uk

PROGRESS                                                        2 YEAR
                                                             WARRANTY
A WIDE RANGE OF OPTIONS                                      AS STANDARD WITH
                                                                  ALL PETROTEC
FOR YOUR BUSINESS                                                      MODELS

                     PROGRESS
                     1000                         PROGRESS
                     ADBLUE                       3000

                                                                      PROGRESS
                                                                      5000 HH

www.petrotec.uk
  w petrote
Unit 3, Lantern Commercial Park London Road,
Flamstead - St Albans, AL3 8HG, UK
PHONE 01442 219733 - info@petrotec.co.uk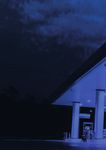 REVIEW OF 2020
    Market Review 2021

▹

                                                                     Mohsin and Zuber        dissent. In its statement, the group
                                                                     Issa had a successful
                                                                     2020, as part of a
                                                                                             reiterated a continued commitment
                                                                     consortium buying       to a stable market, the mutual
                                                                     Asda, and then both
                                                                     receiving CBEs
                                                                                             interest of producing nations, the
                                                                                             efficient, economic and secure supply
                                                                                             to consumers, and a fair return on
                                                                                             invested capital.
                                                                                                Turning to 2021, when we return to
                                                                                             some form of normality is anyone's
                                                                                             guess, however, it will largely depend
                                                                                             on the roll out of the various vaccines
                                                                                             that have now started to become
                                                                     One of the challenges   available.
                                                                     of 2020 was applying
                                                                     social distancing          Other challenges we will have to
                                                                     rules in stores         deal with are the increasingly uncertain
                                                                                             picture on a negotiated deal with the

    "Despite the challenges,                   washes were subject to closure.
                                                  We sought clarification on the
                                                                                             EU over Brexit, and lower fuel volumes.
                                                                                                However, I still believe our industry is

    I believe our industry                     last point, mentioning to BEIS that
                                               automated car washes, unlike most
                                                                                             much better placed than other sectors.
                                                                                             The vision many members had to
    is much better placed                      hand car washes, were COVID-19
                                               compliant, there being no human
                                                                                             invest in their shops has paid off with
                                                                                             many reporting record sales. We can
    than other sectors"                        intervention with cashless payment
                                               methods. Initially BEIS gave us
                                                                                             adapt our business model on fuel to
                                                                                             cater for lower demand and as we have
                                               permission to advise members that             heard from Steve Rodell of Christie and
    the media, and realising the adverse       they were able to keep car washes             Co, petrol forecourts are still very much
    impact on our members, the PRA             open that were part of a petrol station.      in demand. Indeed, as we go to press
    reacted quickly and was able to obtain     However, they subsequently softened           there has been further consolidation
    a retraction and clarification within 24   this to say that this pronouncement           with MFG adding six sites to their
    hours. The Department for Transport        had no 'teeth' and that enforcing             estate from AUK Investments.
    subsequently admitted a wording error      authorities would rely on the drafted            Members are taking advantage of the
    and went on to issue an amendment          legalisation.                                 good margins to be earned in properly
    saying: "To be clear – petrol stations        We kept members informed about             run compliant vehicle valeting. In Car
    and motorway service areas remain          this development which has caused             Wash News, we showcased the new
    vital in providing a safe place for        confusion, not least from MPs who             Adriateh Jet Wash facilities installed by
    motorists to stop, refuel and take a       advised some members that their               Nick Brocklehurst and David Charman.
    short break".                              automated washes could remain open.           As the CWA continues to gain traction
       As October drew to a close, Wales          On December 2, England emerged             within the Government for a single
    entered another lockdown and we            from a national lockdown into a new           enforcement body (SEB) and an industry
    again kept the pressure up on the          tiered system just as Wales entered a         licensing scheme, we hope that there will
    Welsh Government to allow COVID-19         new lockdown and further restrictions         be a "renaissance" in vehicle valeting,
    compliant car washes to be allowed to      were planned in Northern Ireland and          after all EVs need cleaning as well.
    remain open.                               Scotland.                                        Finally, as we close off a truly
          On November 5, England entered          Amid all of this the oil industry          unforgettable year, which has
    lockdown 2. Legislation that was worded    didn't stop and we recently learned           challenged us all to the limit both
    by the Department of Health and Social     that OPEC+ has finally managed to             professionally and personally, all that
    Care listed that petrol stations could     reach a production cut agreement              remains is to wish you all a much
    remain open but unlike lockdown 1, car     after several days of increased internal      happier and safer 2021.

    10   www.ukpra.co.uk
Join Londis today
"We are delighted
 with the success
                                             and watch
                                            your profits
 of our Food-to-go                                 grow
 offer. The support
 we receive from
 the Forecourt
 Development Team
 is great and has
 helped boost our
 RAKERRIGMIiCAMSKX`

                                  "
- 00% Cost-Free model

- Earn up to 5% discount*

- Dedicated Forecourt                               Ashton Gardner
  Development Team                                  Londis Westacre Service Station

                                        Visit the Londis 360 virtual tour at:
                                        http://360.skyeyeplus.co.uk/files/LondisTriangle/

  Call us on 0808 178 8644
  or visit joinlondis.co.uk
  * Terms and Conditions apply.
POLITICAL
Market Review 2021

REPRESENTING YOU                                                                            sustainable biofuels, hybrid and electric
                                                                                            aircraft to lessen and remove the impact
                                                                                            of aviation on the environment and
Working with Pepper Public Affairs, the PRA/CWA continue to                                 by 2050, zero emission ships will be
represent your interests and provide input into Government                                  commonplace globally."
policy which will ultimately affect our industry                                               The document was issued on March
                                                                                            23, the same week lockdown was
                                                                                            announced. A further consultation

T
        he year 2020 was unprecedented              Public transport and active travel      was also requested in parallel with
        in many ways, not least with          will be the natural first choice for our      this concerning the bringing forward
        the number of Government              daily activities. We will use our cars less   of the date by when all new internal
consultation documents we were asked          and be able to rely on a convenient, cost-    combustion engines (ICE) and hybrid
to work on. As you would expect, the          effective and coherent public transport       vehicles will be banned for sale, from
new Government was keen to make its           network.                                      2040 to 2035 or even sooner.
mark with a raft of new legislation.                From motorcycles to HGVs, all              During the summer, the PRA
   In March, things kicked off with the       road vehicles will be zero emission.          participated in a series of workshops
issuance of the Government's tent             Technological advances, including             to discuss this in more detail and it
pole document "Decarbonisation of             new modes of transport and mobility           culminated in our response to the
Transport – Setting the Challenge".           innovation, will change the way vehicles      Government. Our main points were:
The document states in the Ministerial        are used.                                     The Government needs to be fuels
Forward, written by Grant Shapps MP,                Our goods will be delivered             agnostic, they cannot simply "bet the
Secretary of State for Transport, that:       through an integrated, efficient and          house" on electric vehicles with all the
"Through the Transport Decarbonisation        sustainable delivery system.                  questions of developing a substantial
Plan, 2020 will be the year we set out              Clean, place-based solutions will       charging network, affordability, the
the policies and plans needed to tackle       meet the needs of local people. Changes       reliance on foreign technology and how
transport emissions. This document            and leadership at a local level will make     to replace fuel excise duty unanswered,
marks the start of this process. It gives a   an important contribution to reducing         while ignoring the benefits of low carbon
clear view of where we are today and the      national GHG emissions.                       liquid fuels and hydrogen.
size of emissions reduction we need.                The UK will be an internationally          On November 17, the Government
   "In the coming months we will work         recognised leader in environmentally          announced that it would bring forward
with you to develop the plan, with a          sustainable, low-carbon technology            the banning of the sale of new ICE
vision for how a net zero transport           and innovation in transport.                  vehicles to 2030.
system will benefit us all:                      "We will lead the development of              Boris Johnson said: "We'll invest      ▹

12    www.ukpra.co.uk
Saving you money & time
on your energy supplies...
PRA UTILITIES WILL:
                                                             DON'T JUST TAK
   Save you time and money by researching the                              E OUR WORD FO
                                                                                        R IT...
   entire electricity and gas markets on your behalf              Applegreen pl
                                                                                       c / Petrogas Gro
                                                              We began workin                                up UK Ltd
   Avoid you getting caught on expensive out of                                   g with PRA Utilitie
                                                            have called on th                            s in 2010, and
                                                                               eir services regu
   contract rates                                                    arrange new ener               larly since then to
                                                                                          gy deals for our
                                                                                                              business.
   Ensure you are not 'locked in' to long term high       During the time
                                                                            we have worked
                                                              progressively ac                    together, we have
   price contracts                                                              quired many ne
                                                                                                     w sites, and the
                                                           team at PRA Utili
                                                                             ties has been ex
                                                                 us in arranging ne               tre mely helpful to
   Align multiple supplies to one renewal date to                                     w energy deals
                                                                                                          for the sites
   ease your future administration                                                           as we took them
                                                                                                                   over.
                                                              They offer a full
   Advise on Change of Tenancy, new meter                                        all round service
                                                          contracts throug                             that manages
                                                                            h to implementa
   installations, and supplier objections                       and new supplie                  tio n  with existing
                                                                                     rs. We would be
                                                                     recommend thei                         happy to
   Provide access to energy efficiency products                                           r service to othe
                                                                                                              r firms.
   and services                                                                 Peter O'Conno
                                                                                                     r @ Petrogas

If you would like to discuss your own energy
situation with PRA Utilities then please contact us on:
prautilities@spiral-group.co.uk
POLITICAL
   Market Review 2021

▹ more than £2.8bn in electric vehicles,       The PRA lobbied                                                       80% of all other goods. It will be the
                                               hard around the
  lacing the land with charging points and     introduction of E10                                                   consumer that has to bear the brunt of
  creating long-lasting batteries in UK        in the UK and, as a                                                   any increased transport costs.
                                               result, achieved its
  gigafactories. This will allow us to end     key objectives                                                           "The PRA propose that cyclists and
  the sale of new petrol and diesel cars                                                                             other road users should also be included
  and vans in 2030. However, we will allow                                                                           in any pay-by-the-mile approach and they
  the sale of hybrid cars and vans that                                                                              pay the same rate as petrol and diesel
  can drive a significant distance with no                                                                           vehicles, as a tiered pricing system
  carbon coming out of the tailpipe until                                                                            would be wholly discriminatory."
  2035."                                                                                                                In March, we responded to
     The PRA's response, which has been                                                                              consultation on the introduction of E10
  widely reported in the media, was:                                                                                 petrol, further details on this can be
     "The PRA support the process                                                                                    found on page 20. In April, we received
  of decarbonisation, but we need a                                                                                  feedback confirming that we had
  comprehensive plan to reduce carbon                                                                                achieved our objectives of convincing
  emissions that works across sectors and                                                                            the Government that the introduction
  industries, including aviation.                                                                                    should be a "mandated" one rather than
     "The plan to ban sales of ICE vehicles                                                                          commercially led and that E10 should
  by 2030 would leave the UK reliant                                                                                 contain a minimum of 5.5% ethanol. It is
  on Chinese battery technology. Our
  members feel strongly that Government
                                               "In April, the PRA                                                    expected that E10 will be introduced in
                                                                                                                     the autumn of 2021.
  has not done enough to develop low-          achieved its objective of                                                During 2020, we started to notice
  carbon liquid fuels and hydrogen as
  an alternative to EVs, particularly when     getting the introduction                                              a sharp increase in the biofuels price,
                                                                                                                     FAME and ethanol, with biodiesel
  the German Government is putting
  €7 billion into speeding up the market       of E10 mandated"                                                      breaching $1,000/tonne. The
                                                                                                                     Government became concerned that
  rollout of hydrogen technology without                                                                             the capped price at 30ppl for Renewable
  similar commitments in the UK.                                                                                     Transport Fuel Certificates was set too
     "To give an idea of the level of                                  with less disposable income. Penalising       low and that fuel suppliers could simply
  investment this policy will require, the                             ICE drivers who can't afford to make the      "buy out" their obligation as opposed to
  French Government have announced                                     transition to an EV is no way to foster a     blending the physical product.
  over €30 billion worth of green funds, yet                           new market in alternative fuels and, as          The Government's consultation on
  are sticking with a 2040 ban. Even with                              ever, the biggest tax burden will fall on     this gave us just two weeks to respond
  their sizable investment, they do not                                those least able to afford it."               and during this time we engaged with
  believe any date sooner is economically                                  We also issued a further press release    the Low Carbon Fuels Regulation team
  and practically feasible.                                            on the matter of rumoured road pricing:       within the Department for Transport.
     "Technical and commercial challenges                              "We are deeply concerned about the               We made the points that the price
  remain in establishing the electric                                  Government's potential road pricing           for the certificates was irrelevant for
  charging infrastructure required for                                 proposals. It is unfathomable that            our members, as we are charged a
  mass EV take-up. This is particularly                                the Government would introduce a              combination of the cost of petrol and
  apparent at petrol forecourts where                                  measure that would only succeed in            diesel and the biofuels price, and
  many of our members have abandoned                                   discriminating against the poorest in         not the actual cost of the certificates.
  plans to install ultrarapid charging                                 society.                                      We also mentioned that the way
  points. This is due to a lack of local                                   "Public transport infrastructure          wholesale product prices are calculated
  power sub-stations, onerous regulation                               in rural communities is near non-             is becoming far too complicated.
  and lack of return on investment.                                    existent, with millions solely relying on     The outcome of this is that the price
                                               The PRA responded
     "People driving second, and third-        to the Access to Cash   their private vehicles to travel. If the      for RTFC is now set at 50ppl to be
  hand ICE vehicles are generally those        Consultation            regressive road pricing 'poll tax-like'       effective on January 1, 2021 subject to
                                                                       regime came into force, those living          Parliamentary approval.
                                                                       in rural areas on low incomes would              In July, we received another
                                                                       be hit the hardest as it could become         consultation on red diesel which
                                                                       unaffordable to run a car. This method        stated:"The Government has a
                                                                       of taxation has already been rejected         consultation to seek views on whether it
                                                                       by the British public in 2007, when           has overlooked any exceptional reasons
                                                                       proposed by the Labour Government, so         why other sectors should be allowed to
                                                                       it is startling to see that these proposals   continue to use red diesel beyond April
                                                                       are even being considered.                    2022. The consultation asked for views
                                                                           "There has been a clear lack of           on the Government's proposals for
                                                                       consideration to the inflationary hit         implementing the changes announced
                                                                       to goods and services. 100% of fresh          at Budget and is also seeking further
                                                                       food is moved by road, along with over        information about the current end uses ▹

   14    www.ukpra.co.uk
The big star in fuel.

We understand what dealers need to be successful in the highly competitive fuel industry.
Take a moment to give us a call and find out what the Texaco brand can do for your business.
Our offer includes:

zSecure supply of quality fuel from our Pembroke refinery and nine UK terminals
z Highly competitive supply agreements
z Supreme Unleaded and Supreme Diesel

z The UK's most rewarding fuel loyalty programme

z An industry leading delivery service with auto-replenishment available

z Wide range of fuel cards accepted including BP and Shell

z Dedicated support from your Valero local area manager

z The backing of Valero, the world's largest independent refiner

Contact: 020 7513 3737 customercare@valero.com www.texaco.co.uk

     © Valero Energy Ltd 2020. All rights reserved. TEXACO and the STAR T Logo are registered trademarks owned by Chevron Intellectual Property LLC. Used with permission.
POLITICAL
   Market Review 2021

▹ of other rebated fuels, such as non-            On valuations, which are currently        With regard to the      sector EU Exit group.
                                                                                            decarbonisation of
  aviation kerosene and fuel oil."            done every five years, we have said that      transport, the PRA's
                                                                                                                          Working on the National Retail
     It also mentioned that they are          this should be reduced to two years           view is that the        Crime Steering Group reviewing retail
                                                                                            Government needs
  serious about tackling climate change       and additionally have suggested that          to be fuels agnostic
                                                                                                                    crime and how retailers, through better
  and improving the UK's air quality.         pre-COVID 2019 valuations should be           and not "bet the        working with the police, can help to
                                                                                            house" on electric
  At Budget 2020, the Government              cancelled and replaced with those post-       vehicles but consider
                                                                                                                    reduce this.
  announced that it will remove the           COVID.                                        other fuels such as           On forecourt crime, working with
                                                                                            hydrogen
  entitlement to use red diesel from April        In October, we received another                                   the Home Office and the police to
  2022, except in agriculture (as well as     consultation on "Access to cash". This                                improve the flow of information to
  forestry, horticulture and pisciculture),   was in response to the plethora of                                    catch criminals.
  rail and for non-commercial heating         closures of ATMs or the conversion                                          Lobbying the Treasury to reduce
  (including domestic heating).               from free-to-use to pay-to-use. The                                   fuel duty to kick start the recovery post-
     Our response to this was to mention      Government has bowed to a number of                                   pandemic.
  that, in our opinion, this has nothing      pressure groups who have lobbied that                                       The Car Wash Association has
  to do with climate change and is an         if the UK "sleepwalks" into a cashless
  attempt to raise taxes. If it was about     society, then around three million people
  improvements to the climate then
  they would have also included the two
                                              who rely on cash to run their lives will be
                                              left behind.
                                                                                            "Removing the
  biggest users of the product, agriculture       Reforms under review are changes          entitlement to use red
  and rail.                                   to the authority which regulates this,
     We also mentioned that there could       amendments to the interchange fees            diesel has nothing to do
  be an increase in costs of construction
  projects and that any administration
                                              paid by the banks for transactions
                                              at ATMs, non-purchase cashback at             with climate change but
  around the issuance of red diesel should
  not fall on the retailer. We are awaiting
                                              retailers and improvements to the
                                              system of depositing cash. Further
                                                                                            is about raising taxes"
  the outcome.                                details on this are available on our
     In September, HMRC issued a              members' website.                                                     also been very busy lobbying BEIS, the
  consultation on business rates, which           Our last consultation of the year                                 Department for Health and Social Care
  was split into two parts between            has been to respond to a Government                                   (DHSA) and HMRC to keep automated
  September 18 and October 30 – one           enquiry on Tax Post COVID-19. At the                                  car washes open during the lockdown,
  addressing urgent measures needed in        time of writing we are still working on                               ensure that the National Minimum
  the short term with regard to COVID,        this, but provisionally we will be seeking                            Wage is paid at hand car washes (HCW)
  and the other seeking our views on long-    lower and simpler business taxes to ease                              and holding discussions with various
  term reform of the rates system. Our        the burden on our members. As per                                     MPs highlighting the human misery of
  main points in responding to this were      all consultations, our response will be                               non-compliant HCW. Further details
  that the multiplier, which has increased    available on the members' website.                                    of the work we do as the Car Wash
  from 35p/£ in 1990 to an inflationary           Other areas we have been working on,                              Association are reviewed later in this
  51p/£ 2020, should revert back to 39p/£.    on your behalf, include:                                              publication.
     We also said that, on the matter of             Participating in the Downstream                                   The PRA/CWA is working hard
  reliefs, this should be maintained at       Oil Industries Forum, where we meet                                   to represent you. If you have any
  100% for PFS until the pandemic is          with the Department for Business,                                     comments, or wish us to include a point
  officially under control, thereafter a      Energy and Industrial Strategy (BEIS) to                              you want to make to government, then
  step reduction to 50% for a further 12      discuss the response to the pandemic.                                 please email us at
  months.                                            Participating in the Oil and Gas                               memberfeedback@rmif.co.uk.              ▹

  16     www.ukpra.co.uk
Reduce Cash Losses
BY UP TO 90%

Achieve Cash Handling Excellence
with the SMARTtill Solution®:
     Enhanced Customer           Save Up to 35 Minutes per
     Experience                  Till per Day

     Automatic Real-Time         Instant Cash Data and Alerts
     Balancing                   by Shift, Time, Cashier and
                                 Transaction

                           ¨   Learn More About the SMARTtill Solution®
                               www.cashdrawer.com | sales@eu.cashdrawer.com
            by
EVENTS
Market Review 2021

THE
                                                                                        and many of these offer something
                                                                                        new in terms of new technology. The
                                                                                        PRA events are an ideal showcase to

PRA
                                                                                        relay their stories and messages.
                                                                                           In 2020, we were very grateful to the
                                                                                        following organisations who presented

ZOOMS
                                                                                        to members:
                                                                                               Allego
                                                                                               CBE

IN...
                                                                                               Certas Energy
                                                                                               Christie & Co
                                                                                               EdgePetrol
                                                                                               EKW Group
PRA Business Breakouts and Bulletins,                                                          The EV Network
from on the road to the comfort of your own sofa                                               Forecourt Eye
                                                                                               GripHero

P
      RA events have transformed             technology and, in particular Zoom,               Henderson Technology
      somewhat since the spring of           the PRA was back up and running                   Petroassist
      2020, when hosting an event            again. Our first Business Bulletin took           Winckworth Sherwood LLP
in front of 30 attendees in a packed         place on September 24 and PRA TV              At the time of writing, news has
room switched to presenting to               was broadcast into our members'            broken regarding the availability of
similar numbers from a living room,          living rooms and offices up and down       a successful vaccine to counteract
kitchen or study. Our face-to-face           the country. Although we did not have      COVID-19. This being the case, life
Business Breakout events kicked off at       the intimacy of a face-to-face meeting,    will hopefully return to normal and the
Sandy Park, Devon in February, then          the message from the Association was       chance to host events and meetings
continued into March at the Cheshire         still heard and understood.                will once again be possible.
Roadshow and on to the terrific setting         As always with new concepts and            This year will be an important one
of Brands Hatch race track on March          delivering via a digital platform, there   for forecourt retailers, particularly with
12. After this meeting finished and          were going to be some technical            the Forecourt Show planned for mid-
the delegates started to make their          hiccups. From screen-sharing issues        April at the NEC. We have also booked
way home, little did we know that            to sound problems, we did experience       provisional dates for Durham in May
this would be the last time we would         them all – but the accolades from          and Newmarket, Belfast, Cardiff and
see our members in the flesh due to          those watching and listening were          Worcester for the autumn. Likewise,
the rapid rise of COVID-19. National         extremely positive and well received.      Forecourt Roadshows have been
lockdown started just a week or so later        The content of the PRA presentation     pencilled in for the spring at Knutsford
and all remaining spring events were         was focused very much around the           and in Northern Ireland.
cancelled.                                   pandemic and how it was affecting             The PRA is eager to meet members
   As the year progressed and                retailers' volumes and, as a trade body,   face-to-face again, as it's always good
coronavirus restrictions were firmly         how we were able to offer help, advice     to chat over a coffee and a decent
in place, the events planned for the         and information as required to satisfy     lunch. Not forgetting the important
autumn were being cancelled within           our members' questions and interests.      news/updates that we have always
the industry on a regular basis.                To help you run your business better,   brought as fuel retailing and car
Eventually we also had to concede            we ask certain companies to present,       washing continually evolves.
and, with a heavy heart, postponed                                                         If circumstances change and we
the entire Autumn Programme –
roadshows at Exeter, Belfast and              "The PRA is eager to                      cannot meet, then we can always
                                                                                        still use Zoom to keep you posted.
Wakefield, plus the Breakouts
scheduled for Durham, Newmarket,
                                              meet members face-                        Confirmed details will be on our
                                                                                        website – www.ukpra.co.uk/
Falkirk, Cardiff and Worcester.
   However, thanks to modern
                                              to-face again"                            en/events or watch out for your
                                                                                        personal invitation in your inbox.

                                            The PRA's
                                            events are
                                           always well
                                             attended

                                                         Third-party companies                                 Meetings moved to
                                                         use the PRA's events to                            Zoom but will return as
                                                         showcase new services                              soon as is safe to do so

18   www.ukpra.co.uk
ASSOCIATE MEMBERS
  It's more important than ever that PRA members are provided with the best
  products and services to help them run their businesses as efficiently as                                      ASSOCIATE
  possible. The PRA has strong links with the following Associate Members,                                      MEMBERS
  who provide excellent products and services to our industry:

ACCENTURE                                                          FORECOURT EYE
Accenture is a leading professional services                       Forecourt Eye has developed a viable and proven
company with capabilities in strategy, consulting,                 solution that delivers high 'loss recovery' results and
digital, technology and operations.                                bottom-line savings to forecourt operators. In addition, it helps
                                                                   with crime reduction making sites safer for both employees and
ALLEGO                                                             customers.
Allego is one of the leading providers of charging
solutions and EV cloud services in Europe.                         FRANCHISEE FIRST
                                                                   Franchisee First is an innovative provider of fuel
APG CASH DRAWER                                                    bonds, as a simple, cost effective means of meeting a
APG Cash Drawer is a global manufacturer of                        dealer's financial security obligation to their wet-stock suppliers.
cash management solutions serving a variety of
customers and industries.                                          GRIPHERO
                                                                   GripHero provides the most effortless, easy-to-use
ATLAS ENERGY MANAGEMENT                                            and convenient way possible for keeping hands clean
Atlas Energy Management operates across 18 cities                  at the pumps – dispensing recyclable hand-protection directly from
globally and is now bringing its equipment, installation           the nozzle.
and maintenance expertise to the UK.
                                                                   HENDERSON TECHNOLOGY
CBE                                                                Developed for the convenience and fuel forecourt
CBE is recognised as one of the leading innovators within          market by Henderson Technology, EDGEPoS is one
the UK epos market. For more than three decades, it has            of the only worldwide epos systems that has been designed by
been providing innovative software solutions to a wide             retailers, for retailers.
range of retailers throughout the country.
                                                                   JACKAMAN INSURANCE SERVICES
CHRISTIE & CO                                                      Jackaman Insurance Services has expertise in dealing
Christie & Co is the leading specialist advisor for                with the petrol retail industry and has bespoke
buying and selling businesses in the convenience                   contracts, which have been developed for PRA members.
retail and petrol filling station sectors.
                                                                   OTI PETROSMART
EDGE PETROL                                                        OTI PetroSmart pioneered EasyFuel Plus – a scalable
EdgePetrol gives dealers real-time access to their                 automated fuel management, fleet management and
key metrics all in one place, allowing them to                     payment solution aimed at ensuring that the right amount
make informed decisions around volumes, margins, pricing and       of the right type of fuel is dispensed into the right vehicle.
procurement to enhance the profitability of their business.
                                                                   PETROASSIST UK
EKW GROUP                                                          Petroassist UK supplies, installs and maintains a broad
EKW Group has over 80 years' experience in providing               range of forecourt equipment including fuel pumps,
accountancy services to the forecourt sector. Services             payment and control solutions, tank gauges and other ancillary
range from detailed monthly management accounts, payroll and       equipment.
auto-enrolment, audit and compliance to tax and consultancy.
                                                                   PETROTEC UK
EUROTANK SERVICE GROUP                                             Petrotec UK focuses on the distribution of fuel
Eurotank Service Group is the parent company of                    dispensers, car wash equipment and fleet management
Eurotank Environmental, Eurotank Installations and                 systems, offering a wide range of flexible and custom-
Europump Maintenance, which together have the capabilities to      made solutions.
provide all the fuel system services a fuelling facility needs.
                                                                   SAFETYCULTURE
EUROPUMP MAINTENANCE                                               SafetyCulture is a global tech company which helps
Europump Maintenance takes on everything from                      businesses to achieve safer and higher quality
pump and tank gauge maintenance, fuel management                   workplaces, with innovative audit technology. Its flagship product
systems support and pump calibration to vapour recovery testing,   – iAuditor – is a mobile inspection platform that simplifies the
electrical testing and general reactive maintenance.               auditing process.

THE EV NETWORK                                                     WINCKWORTH SHERWOOD
The EV Network was formed as a dedicated EV                        A full-service law firm with a diverse client base,
charging infrastructure development company to                     Winckworth Sherwood prides itself on providing market-leading advice
address the challenges faced by both site hosts and charge point   across a broad range of sectors and markets. Clients include national
operators in rolling out a network of EV charging infrastructure   supermarkets and convenience store operators, oil companies and
across the UK.                                                     several of the Top 50 independent forecourt retailers.

20   www.ukpra.co.uk
This is what Shell retailers think of
our collateral-free security offering:

"Straightforward                        "Simpler than a bank   "Excellent
 setup and very                          guarantee, doesn't     product, hassle
 reasonable prices.                      affect personal        free and set up
 I would like to do                      equity in our house    straight away."
 this to all my sites                    mortgage, and no      NADZ Services Ltd.
 in the future."                         legal fees."
V & M Brothers Ltd.                     Kam Retailing Ltd.

In these difficult times, wouldn't you like to avoid
tying up your hard-earned assets as collateral
for bank guarantees, cash or other security methods?
As these Shell retailers have discovered, we offer an
alternative way to meet your wet stock supplier's
payment security.

Franchiseefirst bonds are the smart, collateral free,
alternative. It's online, quick, easy to apply for and
costs less than you would expect. Available
throughout U.K. and Europe.

Contact your wet stock supplier now to see
if Franchiseefirst bonds are available to you.
www.franchiseefirst.com

                  in partnership with
&7J[TQZYNTSNS
+TWJHTZWY7JYFNQNSL
+TWJHTZWYWJYFNQNSLNXTSYMJRT[JHMFSLJNXHTRNSLFSINYNX
HTRNSLKFXY:SHJWYFNSY^TSYMJMNLMXYWJJYFSIFRT[JYTGFSSJ\
UJYWTQFSIINJXJQHFWXG^FWJUWJXJSYNSLJSTWRTZXHMFQQJSLJX
YTYMJNSIZXYW^GZYYWZJ\NYMFQQHMFSLJLWJFYTUUTWYZSNYNJXFWJ
HWJFYJI&Y98,\JMF[JRFS^^JFWXTKJ]UJWNJSHJFSIJ]UJWYNXJ
NSYMJKTWJHTZWYXJHYTWFSIFWJNS[JXYNSLNSSJ\YJHMSTQTL^FX\JQQ
FXUFWYSJWNSL\NYMQJFIJWXNS*;FSILFXKZJQQNSLXTQZYNTSX

• Tokheim and Wayne Dispensers
• Store Customer Count Solutions
• Media & Pay Solutions
• Kärcher Wash Solutions
• Service & Maintenance Agreements
• Tank Services
• Alternative Fuelling Solutions
Join us for the latest innovative thinking,
GFHPJIZUG^^JFWXTKXJW[NHJFSI
RFNSYJSFSHJJ]UJWNJSHJѰ
98,KTWKTW\FWIYMNSPNSLKTWJHTZWYX

                                                   T : 0333 015 3001 E : enquiries.uk@tsg-solutions.com
                                                   www.tsg-solutions.com/uk
TECHNICAL
Market Review 2021

T
        he PRA has been working with       for the motorist, who would not know                water entry. So, what will the new
        the Department for Transport       where to buy E10 and also the benefits              proposal for retailers include?
        in a dedicated working party       of doing so. This outcome will ensure                   Prior to the day of introduction,
determining the best options for           that a planned programme of publicity               tanks and dispensers currently
introducing E10 and the preparation        will give both motorists and retailers              supplying E5 will need to be re-labelled
of a publicity campaign for motorists.     advance notice of the introduction and              with E10 and dispensers will need
The pressure for a mandated                allow motorists plenty of opportunity               also to have a label regarding vehicle
introduction, with E5 being replaced       to check on the compatibility of their              compatibility with E10 affixed. The
by E10, has resulted in a proposal for a   vehicle.                                            actual wording has yet to be decided.
mandated entry, and the industry has          As proposed in the consultation, this            There will be no need to change the
requested for this to come into force      should cause little expense to retailers.           fuel in the tank on the first delivery for
on September 1, 2021: this being the       E5 may contain anything from zero                   it to be classed as E10, as the standard
optimum choice for coinciding with the     up to 5% ethanol whereas E10 gives a                currently only requires a maximum
change to winter grade fuel, but this      maximum of 10%. The new proposals                   limit. The Motor Fuel (Composition
has not yet been agreed and may still      will set a minimum of 5.5% ethanol.                 and Contents) Regulations will,
change.                                       This latter requirement achieves                 however, require the premium grade
    Although we have yet to receive a      another long-term PRA objective of

                                                                                       "Prior to the day of E10
copy of the draft regulatory changes,      having a minimum quantity of ethanol
it is expected to require a minimum        in the EN 228 standard for petrol. Over
of 5.5% ethanol, although a maximum
of 10% is permissible within the BSI
                                           recent years, there have been many
                                           incidents of phase separation due to        introduction, dispensers
EN228 standard. The alternative
to a mandated entry of an ad hoc
                                           an insufficient amount of ethanol in
                                           the mixture to absorb the presence of
                                                                                       will need to have a label
introduction by some companies
would have left many forecourts
                                           water, which all tanks have through
                                           the natural aspiration of a functional
                                                                                       on vehicle compatibility
disadvantaged due to lack of storage
capacity to hold an additional grade.
                                           storage tank. A minimum of 5.5%
                                           should reduce this occurrence unless
                                                                                       with E10 fixed to them"
This would also have created confusion     there are other reasons for significant

WILL E10 ARRIVE                                                                                (E10) to have a minimum quantity of
                                                                                               5.5% ethanol. As with the seasonal
                                                                                               annexe in the EN228 standard, you

IN SEPTEMBER?                                                                                  will be expected to be compliant
                                                                                               after a maximum of three tanker load
                                                                                               replenishments. The requirement for
                                                                                               retaining a protection grade of E5 in the
The PRA's technical director, Phil Monger, discusses issues                                    97/98 octane super grade only applies
surrounding E10 and also red diesel                                                            if you already supply two grades of
                                                                                               fuel. The number of non-compatible
                                                                                               cars is likely to be no more than 2% by
                                                                                               that time (September 2021) and a high
                                                                                               percentage of these will most likely
                                                                                               be classic cars using the super grade
                                                                                               already. Some of these may not even
                                                                                               be compatible with E5 and are having
                                                                                               to make alternative choices such as
                                                                                               super grade.
                                                                                                   Will the additional ethanol content
                                                                                               have a negative impact on your storage
                                                                                               system? Unlikely if you are already
                                                                                               stocking E5 and have followed the EI/
                                                                                               PRA guidance on storing biofuels.
                                                                                               Copies are downloadable from the
                                                                                               Members' Section of the PRA website.
                                                                                               If you have followed the guidance fully,
                                                                                               changed any non-compatible tank
                                                                                               gaskets and checked on the suitability
                                                                                               of your dispensing equipment, you
                                                                                               should be left with little else to do, but
                                                                                               do follow the industry guidance.
                                                                                                   The E10 working party has been         ▹

24   www.ukpra.co.uk
I n n ovato rs I n R etail
Tec h n o l o gy
Award-winning solutions for the
Retail & Forecourt sectors

• EPoS solutions
• Fuel on self-checkout
• Cloud-based software
• Multi-branch solutions
• Business management solutions
• Mobile applications
• All leading fuel card providers
• All major oil companies
• Integrated price poles

UK:     0800 731 4591               Ireland:   1890 373 000
        www.cbesoftware.co.uk                  www.cbe.ie
        info@cbesoftware.co.uk                 info@cbe.ie
        @CBE_EPoS                              CBE Ltd
TECHNICAL
 Market Review 2021

                                                                                                                         The government
                                                                                                                    seems determined to
                                                                                                                       stop red diesel use
                                                                                                                    in most sectors apart
                                                                                                                      from areas such as
                                                                                                                       agriculture, fishing
                                                                                                                             and railways

                                               RED DIESEL CONSULTATION

  "Dedicated                                   The storage and sale         sold in the UK and the       supply is not available
  customers                                    of red diesel has long
                                               been an additional
                                                                            government appears
                                                                            determined to remove
                                                                                                            Dedicated customers
                                                                                                         are likely to switch to
  of red diesel                                opportunity for retailers,
                                               where there is a demand
                                                                            the entitlement to its use
                                                                            in most sectors apart
                                                                                                         white diesel, so sales
                                                                                                         may not be totally lost,
  are likely to                                for the product. Red
                                               diesel is commonly
                                                                            from in agriculture,
                                                                            forestry, horticulture,
                                                                                                         but it will mean a cut in
                                                                                                         the profit margin and
  switch to white                              used by building             fishing, railways and        provide the customer
                                               contractors and ground       non-commercial               with many other places
  diesel, so sales                             maintenance companies        heating systems or           to buy their diesel from.

  may not be                                   for plant not used for
                                               road transport. Red
                                                                            domestic heating.
                                                                            This is contained in its
                                                                                                         To switch the tank to
                                                                                                         white diesel will also
  totally lost"                                diesel contains a dye to
                                               differentiate it from road
                                                                            consultation: 'Reforms
                                                                            to the Tax Treatment of
                                                                                                         mean extensive cleaning
                                                                                                         to remove all traces of
                                               diesel, often referred       Red Diesel and other         the dye, which is not a
▹ preparing a set of questions and             to as white diesel, and      Rebated Fuels', which        simple process. For the
  answers for use in the publicity             motorists found having       are proposed to come         tank to be switched to
  campaign. A range of questions has           red diesel in a road         into force in April 2022.    petrol or other products
  been prepared that retailers may be          vehicle are subjected to        One of the                such as AdBlue, the
  asked by motorists, including: What's        extensive investigation,     justifications for the       same process will not
  the benefit of E10 petrol? Will I still be   including the dealer         proposal is given as         be so arduous. If the
  able to buy E5? How can I recognise          from where it was            'ensuring businesses         proposals are fully
  E10 at the petrol station? Are all           purchased.                   pay for the harmful          implemented, they are
  vehicles able to use E10? How do I              Since 2003 it has been    emissions they produce       expected to come into
  know if my vehicle is compatible with        a legal requirement for      and 'businesses using        effect in April 2022,
  E10? If my vehicle is not compatible,        any retailer selling red     red diesel are therefore     allowing enough time
  what can I do? What should I do if           diesel to be registered      paying far less for the      for the stock of fuel to be
  I mis-fuel with E10? Can E10 petrol          as a dealer in controlled    harmful emissions they       sold and tanks cleaned
  damage my engine? Can I mix E10              oils (RDCO). The profit      produce'. It is hard         for white diesel or other
  and E5 petrol in the tank? These are         margin on red diesel         to see, however, just        products.
  just some of the questions yet to be         is significantly higher      how this will reduce            For those continuing
  agreed with answers attached. There          and, regardless of the       emissions as the use of      to sell red diesel there
  will also be a vehicle checker website       onerous requirements to      alternative fuels is not     will be a requirement to
  where motorists can enter their vehicle      record sales and provide     an option for the plant      restrict sales to those
  registration number to get a response.       a report to HMRC, it has     currently deploying red      entitled to use it. We
     At the time of writing, work is           still been regarded as       diesel and, in particular,   await the outcome
  continuing to prepare for the publicity      worthwhile to store          where portable               of the consultation
  campaign allowing six months for             and sell.                    generators are used          and continue to make
  retailers and motorists to prepare for          Red diesel accounts       on some construction         representations to the
  the introduction.                            for 15% of all diesel        sites where an electrical    Treasury on the matter.

 26     www.ukpra.co.uk