The Aviva Health of the Nation Index - February 2013
Page content transcription
If your browser does not render page correctly, please read the page content below
Contents

3   Foreword

4   Looking for the perfect practice. Life as a GP in the UK

6   What's up? Health trends on the increase

9   So how are we feeling today? Health awareness among patients

14 Spotlight on mental health

16 Spotlight on the workplace

18 So do we care, about care? Engaging with the NHS

23 What have we learned? Health of the Nation – a 10-year anniversary
Foreword
We're always ready to take on board the views of the
people who matter most: it's what helps us focus on
providing products and services that people really need. This is the tenth year
in which we've conducted our Health of the Nation study, canvassing the
opinions of GPs right across the UK. This year we've extended our research
to include the views of 1,000 patients to understand their experiences of
healthcare in the UK.
For us, the Health of the Nation study has become an          Patients have also given us their views. We've asked
insightful means of examining key health issues over a       them about health matters; how they are, or aren't able
period of time. It helps us gauge how the environment        to seek the levels and quality of care they're expecting,
is evolving and identify stakeholder views that could help   and which steps they're taking to engage with the
influence changes to our products and services.              medical profession for support and more information
                                                             about their health and wellbeing.
As in previous years, this time we're looking at GPs'
lives and their views on the working environment; the        The result? Another insightful cross-section of opinions
trends they've been identifying in the patients they're      on the state of our nation's health services. We hope you
seeing and, in particular, the continuing impact on their    find this Health of the Nation study as useful as we have
workload of mental health issues and health concerns         found it to be revealing.
arising from the workplace.

We've canvassed GPs on their views about health
education and the information, or lack of it that affects
the patient-doctor relationship; we asked for opinions
on the quality of both established and potential future
clinical pathways, and we questioned GPs about their
engagement with the NHS.
                                                             Mark Noble,
Bearing in mind the changes that may happen as a             Managing Director, Health and
result of Clinical Commissioning Groups (CCGs) coming        Corporate Benefits, UK & Ireland Life
into effect from April 2013, our study has highlighted
some of the situations in which GPs still appear to need
more support, and reasons why patients may suffer the
consequences of an evolving service.

                                                                                         Aviva Health of the Nation Index Report 3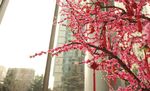 Looking for the perfect practice
Life as a GP in the UK
A GP's practice already shoulders the burden of a diverse range of responsibilities:
to individual patients as well as regulating bodies and Primary Care Trusts.
The Royal College of General Practitioners has agreed that        Highlights
effective commissioning will depend on continuous analysis
of a community's needs, and the design, specification and         • 2
                                                                     0% of GPs' time is spent dealing with minor concerns
procurement of services to meet those needs. Inevitably, the        that could have been seen to by practice nurses or
onus will fall on GPs to collect data that can be analysed to       may not have warranted an appointment at all. As
help achieve those aims.                                            insufficient time with patients is still our GPs' greatest
                                                                    concern, we believe this clearly emphasises the need for
But it is, perhaps, thanks to the diverse nature of their work      more initiatives (and resources) that could help direct
that the majority of GPs (73%) have told us they're deriving        patients to the most appropriate support.
moderate or high levels of satisfaction from their jobs.
                                                                  • W
                                                                     ithout countrywide guidelines to help prioritise the
It will be interesting to see if this changes over the next         many factors involved, GPs are - on average – giving
twelve months, as the impact of commissioning takes                 78% of patients an open referral through the choose
full effect.                                                        and book system. However, most patients are unable
                                                                    to compare the quality or cost of treatment that's being
The likelihood is that GPs may feel more obliged to be              recommended, and may be choosing a referral pathway
involved in administrative activities than they are at present.     based on convenience alone.
Reassuringly, our study reveals their focus is still clearly on
attending to patients' clinical concerns.                         • O
                                                                     lder GPs are concerned about the impact of the Health
                                                                    and Social Care Bill, but also see the appearance of
                                                                    CCGs as an opportunity to procure better services for
                                                                    their patients.
  On average
  GPs spend 67%                                                   • G
                                                                     Ps in Northern Ireland appear to be happiest, with
                                                                    50% citing job satisfaction levels as high; in the
  of their time                                                     South West however, over a quarter (26%) said their
  with patients.                                                    satisfaction levels were low.

4 Aviva Health of the Nation Index Report
The working day

GPs in the UK offer the complete spectrum of care
to people in their local community. From in-surgery
appointments that will be dealing with psychological,
physical and social concerns through to off-site attendance
in clinical centres and, if necessary, their patients' homes.
A broad skill-set is involved that includes an opportunity to
prevent illness as well as treat it.



On average, how is a GP's working day
currently divided?
We asked GPs to break down their working day. Responses
showed there's an opportunity to free up more 'patient
time', by delivering resources that would better inform
individuals about medical health matters. Just seven
GPs, less than 3%, told us part of their working day was
currently spent teaching, training or educating and raising
                                                                                       • G
                                                                                          Ps are, on average, contracted to work 36 hours per
health awareness.
                                                                                         week, but most appear to be working 42 hours or more.
Reassuringly however, a low 3% of GPs' time was
                                                                                       • W
                                                                                          hile 45% of the GPs we spoke to expected those
committed to dealing with cases that should have been
                                                                                         hours to stay the same, over half (51%) expected to be
seen by personnel in an Accident and Emergency unit.
                                                                                         working longer hours in the future.
On average:

• 3
   9% of the working day was spent dealing with medical
                                                                                           Year on year, our studies show
  issues that required a GP's attention                                                    we're making GP appointments for
• 2
   0% of the day was spent dealing with social care issues                                problems that could be dealt with
  or the 'worried well'                                                                    by a practice nurse or that may not
• 1
   6% of the day was taken up with administration or                                      need medical attention at all. More
  practice issues                                                                          awareness of health matters could
On average, a fifth of GPs' working days are spent taking                                  help address this situation, and
care of issues that either a practice nurse could deal with                                free up GP's time to deal with more
(9%), or dealing with minor medical concerns that didn't
warrant professional medical attention (11%).                                              important medical cases.

      On average, what percentage of time are GPs spending with patients per week?

               82%

                         76%          74%
                                                  71%          70%       69%         69%        68%        68%
                                                                                                                      64%

                                                                                                                                   58%
                                                                                                                                             56%

              Wales   North East   East Anglia Yorkshire &   Northern   Scotland   North West South West   London   South East    West        East
                                               the Humber     Ireland                                                            Midlands   Midlands

                                                                                                                                 Aviva Health of the Nation Index Report 5
What's up?
Health trends on the increase
GPs deal with a wide variety of health concerns. Some are major issues, some are
relatively minor, but we've looked back at our first Health of the Nation study to
remind ourselves about health concerns that appeared to be on the increase a
decade ago – and compared those with the trends we're seeing today.
Topping the list ten years ago were ME and Chronic                                                            • W
                                                                                                                 ith evidence that people with mental health
Fatigue Syndrome; obesity, stress, depression and                                                               conditions are feeling less stigma, it could be the case
alcoholism. And in some respects, the landscape has                                                             that those with symptoms of stress, depression and
changed relatively little – those issues are still prevalent                                                    anxiety are simply more open to asking for help.
in the top ten conditions on the increase.
                                                                                                              • H
                                                                                                                 owever, our 2012 Health of the Workplace study
 This year however, an alarmingly high proportion of                                                            revealed many people believe they're having to work
GPs (84%), identified stress and anxiety issues being                                                           harder as a result of changes in the economic climate
the greatest upward trend in their practices; 55% cited                                                         in recent years, and that this is having a tangible effect
other mental health issues as being noteworthy. Media                                                           on their overall mental health. Just under a third of the
campaigns and Government initiatives may be helping                                                             employers we spoke to had introduced initiatives to
to raise awareness of help for mental health issues,                                                            help manage workplace stress, but the employees we
and this could, in turn, be having a positive effect and                                                        spoke to believed much more could be done.
encouraging patients to engage more with their GPs in
general. But with so many patient cases being presented                                                                  20% of the GPs we spoke to said
more often, the question quickly arises – what could be
done to address the underlying causes of that stress and
                                                                                                                         they believed Government-backed,
anxiety, both at home and in the workplace?                                                                              patient education could help
                                                                                                                         reduce instances of the conditions
                                                                                                                         they're dealing with most often.

  For which conditions have GPs noticed an increase in patient numbers over the past year?

      84%

                 55%          53%
                                         50%
                                                    44%
                                                               40%
                                                                           36%

                                                                                      26%           25%
                                                                                                               21%
                                                                                                                          16%
                                                                                                                                      12%
                                                                                                                                                  10%       3%       3%      2%

     Stress /     Mental    Dementia     Obesity   Alcoholism Musculo-     Diabetes    Irritable     ME /       Cancer    Arthritis   Migraines    Heart    Stroke   Other   Asthma
     Anxiety      health       and                  and drug   skeletal                 Bowel       Chronic                                       Disease
                   issues  Alzheimer's              addiction conditions              Syndrome      fatigue
                excluding                                                                          syndrome
                stress and
                  anxiety

6 Aviva Health of the Nation Index Report
Which conditions are GPs expecting to treat                                                  Most GPs believe the working
more often over the next year?
                                                                                             environment is responsible
As they deal with patients who have already made                                             for increases in mental health
appointments, it's natural for GPs to have an opinion on the
conditions they're likely to see most in the future, too:                                    problems, back pain, and obesity.

        21%             20%          20%

                                                 13%
                                                               12%

                                                                                 3%                                                                              1%
                                                                                               2%             2%                 2%                2%
     Other stress /   work related   Diabetes    Obesity        Mental         Drug and       Cancer        Musculo-           Tobacco             Other          Heart
     depression /        stress                              health issues   alcohol abuse                skeletal injury   related illness                     conditions
       anxiety                                                 amongst                                    e.g. back pain
                                                                elderly

Over the last five years, have GPs seen the working environment
have more of an impact – or less – on the following illnesses?

          RSI          Back pain      Stress    Depression   Alcoholism       Headaches      Drug abuse      Eating         Eye problems          ME / CFS       Obesity
                                                                                                            disorders

                                                                                                                                              Stayed the same   Fallen       Risen

Are work initiatives working?
We work alongside employers to help them promote                                      access to a clinician who can offer advice to help manage
improvements in health and wellbeing among their                                      symptoms, and (without the need for a GP's appointment
employees. Unfortunately, it looks as though the                                      or referral) make recommendations for appropriate
workplace is still having a notable impact on the rise in                             ongoing treatment.
cases of certain conditions, and one stands out above the                             With such a large proportion of claims being made in this
rest. With 93% of GPs saying they attribute it directly to a                          area, it's not a surprise to see that 50% of GPs believe
rise in cases of stress, there's a compelling case for more                           the working environment is responsible for the cases
mental health services – such as stress counselling, or the                           of back pain that they are seeing. Obesity can also be
support provided by an employee assistance programme –                                linked to musculoskeletal pain: this is one of the reasons
to be made available to employees.                                                    we encourage employers to promote improvements in
Around a third of the claims we deal with under our                                   diet and fitness levels to their employees – using a health
corporate healthcare policies are for musculoskeletal                                 initiative such as MyHealthCounts, for example.
injuries, dealing with aches and pains in the back, neck,
muscles and joints. Our Back-Up service provides prompt

                                                                                                                                   Aviva Health of the Nation Index Report 7
We asked the GPs taking part in our survey about a               Three quarter of GPs (75%) believe
number of factors that could have been affecting the
health of their patients in general over the last 5 years:       the economic climate is having a
had they noticed poor diet, for example, being a greater         significant impact on the health of
influence in the cases they were seeing.
                                                                 their patients.
Have these factors had more or less impact on patients over the last 5 years?

Poor diet                                                      Smoking
100%                                                           100%

80%                                                            80%

60%
               58%                                             60%
                                                                                           43%
40%                                             33%            40%        26%                              31%
20%                                   8%                       20%

 0%                                                             0%
           More impact           Less impact   No change               More impact      Less impact     No change

Alcohol                                                        Drugs
100%                                                           100%

80%                                                            80%
                63%
60%                                                            60%                                         50%
40%                                              32%           40%
                                                                          37%
20%                                                            20%                         14%
                                      5%
 0%                                                             0%
           More impact           Less impact   No change               More impact      Less impact     No change

Lack of exercise                                               Economic climate
100%                                                           100%

80%                                                            80%        75%
                64%
60%                                                            60%

40%                                                            40%
                                                 23%
20%                                  12%                       20%                         14%             50%
 0%                                                             0%
           More impact           Less impact   No change               More impact      Less impact     No change

Pollution                                                      Emotional working environment
100%                                                           100%

80%                                              64%           80%        71%
60%                                                            60%

40%                                  25%                       40%
                10%                                                                                        19%
20%                                                            20%                         10%
 0%                                                             0%
           More impact           Less impact   No change               More impact      Less impact     No change

Physical working environment                                   Emotional home environment
100%                                                           100%

80%                                                            80%        71%
60%                                              42%           60%
                43%
40%                                                            40%
                                                                                                           25%
20%                                  15%                       20%
                                                                                           5%
 0%                                                             0%
           More impact           Less impact   No change               More impact      Less impact     No change

Having seen the increases in cases of some conditions          action: 64% of GPs told us that a lack of exercise was
being attributed so significantly to the workplace, it was     impacting their patients' health.
perhaps to be expected that the economic climate is being
seen as having a negative impact on the health of patients     However, it does look as though we're seeing a positive
in general. And unfortunately, although the Olympics may       reduction in the effects of nicotine addiction. For 43% of
have stimulated greater interest in sport across the nation,   GPs, the effects of smoking have made less impact on the
at the moment it looks as though we have yet to take           health of their patients over the last year.

8 Aviva Health of the Nation Index Report
So how are we feeling today?
Health awareness among patients
Analysis of trends is what helps us plan ahead: our products and services evolve to meet
people's actual health needs. As GPs are seeing more patients presenting with some
conditions, it appears that patients are becoming more health-aware in general. What's
interesting is that their propensity to self-diagnose has also increased significantly.

How do you rate your health?                                      When, in 2011, the Government launched its Public Health Responsibility
                                                                  Deal to help improve the management of our health services, it said that
                        2%
                                                                  'everyone has a part to play in improving public health' – including
                                                                  individuals themselves.
                 10%
                                 15%
                                                                  With that in mind it's interesting to see what steps the public takes to inform
                                                                  themselves about health issues and monitor or improve their own wellbeing.
        28%                                                       In this study, we placed a particular emphasis on self-diagnosis – asking views
                                                                  on health and the reasons why and how people try to find out the cause of
                                                                  symptoms they're experiencing.
                              45%

 Very good    Good     Average      Not very good     Poor

Are there benefits to self-diagnosis?

Ten years ago, the GPs we spoke to estimated that around                                          Today, with so much more information readily available
15% of their patients looked up information about their                                           online, it's no surprise that more and more individuals are
condition before visiting the surgery. Two thirds had seen                                        self-educating in advance of an appointment. Sources of
an increase in this trend; almost 70% of those GPs thought                                        insight vary, but not surprisingly almost half the patients we
those patients' behaviour had had a positive impact on                                            spoke to (44%) are turning to the Internet for information.
their subsequent health.

Do you self-diagnose, if you're unwell?                                                            Why do you self-diagnose?

              1%                                    Yes, I look on the internet
                                                                                                   • 2
                                                                                                      9% of patients want to be more informed
                                                                                                     when they see their GP
                                                    Yes, I buy kits from the Pharmacy

                                                    Yes, I judge my condition on my previous
                                                                                                   • 3
                                                                                                      3% self-diagnose out of curiosity, but not instead
                        23%
                                                    experience / illness                             of visiting a GP
                                                    Yes, I use informative TV programmes
44%
                                                                                                   • 31% self-diagnose to avoid seeing a GP
                             6%
                                                    Yes, I read magazines
                                                                                                   • 7
                                                                                                      % self-diagnose because they had no faith
                                                    Yes, I ask my friends and family for advice
                                                                                                     in their GP
                     25%
                                                    No, Never

                                                                                                                            Aviva Health of the Nation Index Report 9
The whole truth?
75% of the patients we spoke to told us they were self-
                                                                              8%
diagnosing before seeing a doctor. But although 82%
                                                                                                 28%
of GPs have seen an upward trend in people looking for
information, GPs have a very different perception of how
many people are actually researching their symptoms
                                                                 64%
before having a personal consultation.

• O
   nly 5% of GPs believed that as many as three-quarters of
  their patients were self-diagnosing prior to an appointment.
                                                                        I don't self-diagnose because I think this would
• O
   nly 13% were of the opinion that half their patients                cause me to worry more
  were looking for information.                                         I don't self-diagnose because it's best to just see your
                                                                        doctor in person

• 6
   7% thought a quarter of their patients or fewer                     I don't self-diagnose because it's too time consuming
  would self-diagnose in advance.

Our research shows that although patients are largely
willing to self-diagnose, they're also less than likely to
share the fact they've done some research with their GP.

A quarter of the patients we spoke to told us they never
self-diagnose. However, this is not the negative insight it
may first appear to be, because 64% of people believed it
was simply better to see a GP in person, and 28% believed                             2%
self-diagnosis would raise concerns rather than lower them.
                                                                           15%
                                                                                                 23%

Do GPs think it's beneficial for patients to
self-diagnose before an appointment?
Without a guarantee of its validity, patients may be              39%
                                                                                                   21%
sceptical about medical information that's been sourced
somewhere other than through their GP. However, it
looks as though some of us are using the data as a
benchmark, from which to value or potentially challenge                 Yes, it can be very helpful

a doctor's views. A significant percentage – 39% – of                   Yes, but only if they are then willing to
GPs appreciated the efforts that patients made, but saw
self-diagnosis as a challenge if patients were unwilling to             No, it causes scare mongering

accept a diagnosis.
                                                                        No, I think it serves no benefit at all

                                                                        It varies from patient to patient

10 Aviva Health of the Nation Index Report
Time to visit the GP                                           How often do you visit your GP?
                                                               40%
Visiting a GP may not always be convenient, but neither is
                                                                                                                                          37%
illness. We asked people to tell us how often on average                       Men                        Women

they visited a GP, and why. The answers were intriguing,       35%
not least because they show a marked difference in
attitudes between men and women.                                                                                                    31%         31%

                                                               30%
• 3
   0% of men said they rarely become ill compared to
  21% of women. But 35% of men said they'd changed
  their views on visiting a GP in recent years, primarily as   25%

  they'd become more aware of how important it is to                                                                       22%
  look after your own health.
                                                               20%
                                                                                                                     18%
• F or almost a fifth of men (17%), visits to the GP had                                                      17%
   become more frequent. Only 14% of men hadn't visited
                                                               15%
   their GP in the last three years, compared to 7% of                                                                                                14%

   women, and – knowing that routine check-ups are a                                                  11%
   good idea – 13% of men and 22% of women cited               10%
                                                                                                 9%
   this as the main reason for visiting the doctor.                                                                                                         7%

Different approaches to health                                 5%
                                                                                        9%
On the whole, it appears that men are less likely to pay a                         4%
visit to their GP than women.                                  0%
                                                                      ly

                                                                                     k

                                                                                                  th

                                                                                                                 s

                                                                                                                               s

                                                                                                                                              ar

                                                                                                                                                          er
We asked 'what were the reasons for the delay?'

                                                                                                                th

                                                                                                                               th
                                                                                   ee
                                                                      ai

                                                                                                                                          ye

                                                                                                                                                      ev
                                                                                                 on

                                                                                                               on

                                                                                                                           on
                                                                     D

                                                                                w

                                                                                                                                                      N
                                                                                              m

                                                                                                                                          a
                                                                                                            m

                                                                                                                           m
                                                                                a

                                                                                                                                         e
                                                                                             a
                                                                               e

                                                                                                                                     nc
                                                                                                          e

                                                                                                                      six
                                                                           nc

                                                                                            e

                                                                                                          re

                                                                                                                                     O
• 5
   1% of women said they would suffer in silence if                                     nc
                                                                           O

                                                                                                                     y
                                                                                                      th

                                                                                                                     er
                                                                                        O

                                                                                                      y

                                                                                                                 Ev
                                                                                                  er
  unwell as there were jobs to be done; compared to this,                                        Ev
  only 44% of men took the same approach.

• 2
   7% of men, however, were likely to take time off and
  go to bed, instead of going to their GP, compared to
  just 21% of women.

• O
   ver a fifth of our survey's respondents (21% men,
  20% women) said they'd take medicine 'to keep going'
  rather than go to their GP.

• 2
   9% of women would wait to see if the symptoms
  went away, 16% blamed their inability to get a quick
  appointment and 9% said it would be a struggle to
  make an appointment that suited working hours.
  In comparison, 21%, 14% and 9% of men gave the
  same answers respectively                                          The ease with which patients
However, we also asked about attitudes to making an                  can or cannot make a GP's
appointment – what, if any, would be the reasons to delay.           appointment is still a concern.
Over a quarter of the women we spoke to (28%) said
they'd never avoided going to see their GP if they were
unwell. But although some are visiting their GPs more                In all, 24% of the patients we
frequently, over a third (39%)  of the male respondents to           spoke to said that, in some
this survey had put off going to see their GP.
                                                                     way, their GP's unavailability
Happily, only 2% of the men and women we spoke to said               influenced a delay in seeking
they would 'milk an illness for all it's worth'.
                                                                     medical help.

                                                                     48% are suffering in silence.

                                                                                                               Aviva Health of the Nation Index Report 11
Caring for each other                                                               If you don't check, why not?
It was good to see that most people were aware of                                                                              6%
their partners' general health. But there was also a slight                                                      25%                    11%
difference in the way men and women then approached
their concerns:
                                                                                                                                              23%
• 4
   3% of men could persuade their partner to see a GP;
  a slightly higher percentage of women, 46%, had the
                                                                                                                   35%
  same influence.

• 2
   9% of men had not raised a concern about their                                                            I think I am too young to need to
                                                                                                              There are no historical issues in my family and I think
  partner's health; only 17% of women reserved                                                                these things are hereditary
  opinions in the same way.                                                                                   I don't think I need to
                                                                                                              I don't know how to
                                                                                                              I am too busy and never remember
 • 1
    3% of men had discussed something that was
   worrying them about their partner's health, but seen
   no result from the conversation; 17% of women had
   made unsuccessful attempts to raise concerns.
                                                                                         These are alarming statistics
The good news is that 10% of the men and women we
spoke to had successfully persuaded partners to make
lifestyle changes for the better. Interestingly, 10% of
                                                                                         • For the quarter of women
women had exercised those changes (such as diet), while                                    who don't self-check, 32%
only 5% of men had taken the same action.                                                  say they're too busy and
Feeling better                                                                             don't remember and an equal
Self-examinations involve checking testicles and breasts                                   proportion (32%) say they
for physical changes: when you know how your body                                          don't know how.
normally looks and feels, any changes in appearance
should be easier to notice. The media has raised
awareness about the importance of self-examination,                                      • Of those men who don't self-
but it appears there's still some way to go in educating                                   check, 37% say they don't
everyone as to its value.
                                                                                           know how to; while 30%
Do you self-check for signs of testicular cancer or                                        don't think they need to check
breast cancer?
                                                                                           for signs of breast cancer or
• O
   nly 75% of the women we spoke to do any                                                testicular cancer
  self-examination.

• A
   lower percentage – only 60% – of men checks
  their bodies in the same way.

 How often do you check?
                                                  40.9%

               19.6%

                                                                                                                                        8.6%

                                                                               4.5%                                    5.8%
                             4.5%                                 3.9%                        4.6%
    3.2%
                                             2%                                                        1.4%                                           0.7%              0.4%
                                         at I

                                             ks

                                             th

                                                                   s

                                                                                s

                                                                                            ar

                                                                                                         ly

                                                                                                                       rly

                                                                                                                                        ld

                                                                                                                                                       er

                                                                                                                                                                      w
    ily

                 y

                                                                 th

                                                                              th
               kl

                                       /b e

                                                                                                       ar

                                                                                                                                      ou

                                                                                                                                                                    no
                                                                                          ye

                                                                                                                                                     th
  Da

                                           ee

                                          on

                                                                                                                     la
                                    er tim
             ee

                                           h

                                                               on

                                                                            on

                                                                                                     Ye

                                                                                                                   gu

                                                                                                                                                    O
                                         w

                                                                                                                                    sh

                                                                                                                                                                  tk
                                         m

                                                                                         a
            W

                                                              m

                                                                           m
                               ow ery

                                                                                                                 Re
                                                                                        ice
                                       3

                                                                                                                                                                n'
                                                                                                                                    I
                                       a
                                     2-

                                                             2

                                                                          3

                                                                                                                                 as

                                                                                                                                                              Do
                                   ice
                             sh Ev

                                                                                      Tw
                                                              y

                                                                           y
                                  y

                                                            er

                                                                         er

                                                                                                                                n
                               tw
                                er

                                                                                                                             fte
                                                          Ev

                                                                       Ev
                             Ev

                            or

                                                                                                                           so
                          e

                                                                                                                         ta
                        nc

                                                                                                                       No
                       O

12 Aviva Health of the Nation Index Report
Differences of opinion
As we've seen from their approaches to visiting a GP, our study highlights that
men and women have differences in opinions about health matters in general.
It transpires that most people take responsibility for their                          • W
                                                                                         omen were also more willing to say they would be
own care, but we asked some pertinent questions about                                   more likely to follow health fads, but equally, 64%
engagement with health services in general.                                             of women considered they took health matters more
                                                                                        seriously than men.
• 8
   7% of the women we spoke to said they would
  be the person to make a decision about which GP                                     • 7
                                                                                         0% of the women we spoke to said they were most
  to see; only 63% of men we spoke to made the                                          likely to carry the responsibility of care if someone in
  same judgement.                                                                       the family was unwell. Only 34% of men voiced the
                                                                                        same opinion – that a man would be most likely to
• W
   hen it comes to being responsible for researching                                   play the role of carer.
  insurance that could pay for medical care, 53% of
  those carrying out research themselves were men.

• 4
   8% of those carrying out the purchase of private
  medical insurance were men – women accounted for
  59% of the respondents who said they were most
  likely to be keeping up to date with health news.

The gender division was also noticeable in perceptions of care, as were views across the country. We asked people's
opinions regarding the quality of health treatments being received in their area.

            I have no point of reference                 4%
                                                         4%

                                                                                     15%
It depends on what treatment is required
                                                               6%

                         I think it is poor                           9%
                                                                    8%

                                                                                                                                                   38%
                    I think it is sufficient
                                                                                                                                                      40%

                                                                                                                                       35%
                        I think it is good
                                                                                                                                                               42%

                                                                                                           Women

14% of respondents in the North West believed health services in their area were comparatively poor; by contrast, just
1% of the respondents in Scotland shared the same opinion.
70%

60%

                                                                                                                                         I think it is good
50%
                                                                                                                                         I think it is sufficient
40%
                                                                                                                                         I think it is poor

30%                                                                                                                                      It depends on what
                                                                                                                                         treatment is required

20%                                                                                                                                      I have no point of reference

10%

 0%
        Yorkshire   East        West           East   London   South       South   Wales   Scotland   Nothern   North   North
        and the     Midlands    Midlands                       East        West                       Ireland   East    West
        Humber

                                                                                                                        Aviva Health of the Nation Index Report 13
Spotlight on mental health
Worrying signs
A great deal of our GPs' time is spent dealing with mental health issues. It's still the
most prevalent type of illness, with 84% of GPs seeing more patients than ever
before suffering from stress and anxiety.

Across the country, opinions vary as to the reasons for this   Just under half the GPs we spoke to (47%) believe there's
increase. In the North West and South West, GPs believe        still a stigma associated with mental health issues, which
changes in diagnostic criteria are the cause. Financial        may be preventing people from seeking help.
pressures could be the reason for more mental health
problems, according to GPs practicing in London, the           But it's worth noting that 39% of GPs thought media
South East, East Anglia and the Midlands, and Yorkshire        campaigns were having a positive impact on that situation,
and the Humber region.                                         most notably in the North West, where 59% of GPs
                                                               shared this view.
An interesting opinion came from the East Midlands, where
GPs blame the increase in mental health issues on the use
of social media for friendship and resulting isolation.

Do GPs agree that mental health is one of the                  Do GPs agree there's a lack of support for them,
most pressing priorities for the NHS?                          regarding these health concerns?

           59%                                                        68%

                                     36%

                                                                                          21%
                                                                                                             11%
                                                4%

           Yes                      Neutral     No                     Yes               Neutral              No

Problems such as anxiety, depression, stress and phobias are very common. Talking Therapies is a Government-
sponsored, nation-wide service that offers help to people with those problems.
                                                               Are GPs prescribing medication (anti-
Are GPs seeing long waiting lists for Talking                  depressants), when they believe Talking
Therapies in some areas?                                       Therapies would be more beneficial?

           84%                                                         74%

                                                                                           20%
                                      12%
                                                 3%                                                           6%

            Yes                      Neutral    No                     Yes               Neutral              No

Less than a quarter of the GPs we spoke to (23%) believed that access to Talking Therapies such as cognitive behavioural
therapy would improve over the next few years. A telling statistic is the fact that 77% of GPs believed the workplace is
one of the biggest causes of stress and anxiety for patients in the UK.

14 Aviva Health of the Nation Index Report
Over half of our respondents (52%) told us that they've                                                                                                 Of the people we spoke to, 22% said they were now
suffered from one mental condition or another during                                                                                                    feeling better; 9% said they were still unwell and 21% of
their lifetime; many had experienced symptoms aligned                                                                                                   our survey said they still experienced symptoms from time
with more than one type of illness – and the majority of                                                                                                to time. It was encouraging to see that 57% of people
people (74%) knew someone else who had suffered or                                                                                                      would not be embarrassed to admit having a mental
was suffering from mental health problems.                                                                                                              health problem.

We asked patients to detail which types of mental health issue they'd experienced:
40%
            35%
35%
                            31%
30%

25%                                                    23%                  21%
20%

15%                                                                                                  14%                  14%
                                                                                                                                                          10%
10%                                                                                                                                                                             7%
                                                                                                                                                                                          5%             5%          5%
 5%
                                                                                                                                                                                                                                             1%
 0%
                             Work-related stress

                                                   Mild anxiety and / or
                                                   depression related to

                                                                                                   Digestive disorder
                                                                                                    related to stress /

                                                                                                                               Frequent headaches

                                                                                                                                                              SAD (Seasonal

                                                                                                                                                                                Phobias
             Depression

                                                                                                                                                                                                          OCD
                                                        stress or trauma

                                                                             Panic attacks

                                                                                                                                                                                          Paranoia
                                                                                                       anxiety e.g. IBS

                                                                                                                                                          Affective Disorder)
                                                                                                                          related to stress / anxiety

                                                                                                                                                                                                                      Chronic fatigue / ME

                                                                                                                                                                                                                                             Bi-polar disorder
What support did you receive for these conditions?
                                                                                                                                                          The majority of patients (51%) felt that a period of 2 to
    I was prescribed drugs such
                                                                                                                  58%
            as anti-depressants                                                                                                                           3 weeks was the maximum time they should wait for
                                                                                                                                                          a referral to counselling or a psychological service, to
 I was referred for counselling /
  cognitive behavioural therapy
                                                                                             32%                                                          find out more about and get support for that condition.
                                                                                                                                                          It's worth noting that the 18-week maximum waiting
            I was referred for a
          specialist consultation
                                                                                    29%                                                                   period set by the NHS does not apply to non-medical,
                                                                                                                                                          consultant-led mental health services. Most people
I was told to reduce my hours /
                signed off work                                             24%                                                                           (85%) were understandably concerned that a condition
                                                                                                                                                          could worsen if they had to wait a long time before
 I was referred for further tests                                     14%                                                                                 getting a referral.

I was told to take more exercise                                      14%

      The GP sent me away with
                                                          8%
                    no support

                                                       6%
                          Other

It's alarming to note that 8% of patients believed they                                                                                                 GPs share those patients' concerns:
were sent away from their GP having been given no
support for one type of mental health issue or another.                                                                                                 • 50% of GPs believe their local trust provides a poor
                                                                                                                                                        service for patients with mental health issues.
Nearly three-quarters of the patients we spoke to (73%)
don't think the Government and / or the NHS do enough                                                                                                   • 37% of GPs believe the service is poor for patients
to tackle mental health problems.                                                                                                                       with depression, one of the highest prevalences of mental
                                                                                                                                                        health issue in our survey.

                                                                                                                                                                                                     Aviva Health of the Nation Index Report 15
Spotlight on the workplace
Working harder
A 'Fit Note' is the informal name for the Statement of Fitness for Work; a computer-
completed version was introduced in July 2012 with the aim of further smoothing
the process for GPs who are helping employees get back to work as soon as possible.

There was reason to believe the formalised Fit Note would    Overall however, it appears GPs still feel the onus should
provide a useful platform for GPs to open discussions with   be on companies and their staff to take more responsibility
patients about their health, with a view to helping them     for their health in the first place, which would hopefully
reduce long-term sickness absence – a clear benefit to       lead to a reduction in the need for GP appointments.
employers, as well as employees. There's an even opinion
on whether or not it's working:                              • 8
                                                                5% of GPs thought employers could do more to help
                                                               their staff get back to work
Is the fit note an effective tool?
                                                             • 7
                                                                5% of GPs thought employers could do more to help
                                                               their employees stay healthy

                                                             • 7
                                                                1% of GPs thought the NHS was not appropriately
                                               36%
                                                               resourced to help employees return to work

                                                             Those look like substantial figures. However, it's vitally
                                                             important to keep statistics in context.
           32%                       32%
                                                             • W
                                                                e asked GPs whether or not they had a close enough
                                                               relationship with patients to understand their individual
                                                               needs in terms of making a successful return to the
           Yes                      Neutral    No
                                                               workplace after illness or injury.

                                                             Only 50% felt they did.

16 Aviva Health of the Nation Index Report
Spotlight on joint replacements
Hips and knees
This year we looked at 'replacements', putting a focus on the experiences of
respondents who'd had operations to replace hip or knee joints in particular.

According to the National Joint Register, there were over      Over a quarter of the people we spoke to (28%) said
84,000 hip and more than 87,000 knee replacements in           'everyday' things, like driving or getting shopping done,
England alone in 2011/12.                                      would be their primary concern if a knee joint or hip
                                                               needed to be replaced.
Of the people we spoke to for this study, 9% had suffered
from conditions resulting in the replacement of one or         34% said that not being able to work, becoming a
more of the following joints: hips, ankles, knees, elbows or   burden, or not being able to support a family would worry
shoulders (over 130 different operations in all). However, a   them most.
staggering 76% of respondents said they knew someone
who had undergone at least one of those operations.                                    34%
                                                                            33%

However, joint replacement is not necessarily always linked
to the deterioration of health in old age: a quarter of the
respondents who'd had an operation themselves were 25
                                                                   15%
years old or younger at the time; only a third (36 people in                                        12%
all) were older than 60 years of age. We asked everyone in
                                                                                                                  4%
our survey:                                                                                                                    2%

How would you cope if you needed a joint                         2 weeks   1 Month   3 months     6 Months    Six months
                                                                                                               to a year
                                                                                                                           More than
                                                                                                                            a year
replacement, but weren't able to have one?
• 2
   4% of respondents thought they would find a way to         How long would you be prepared to wait for
  cope financially and emotionally                             this type of operation?
• 2
   2% of respondents said they would complain, 14%            Waiting times for joint replacements vary across the
  thought it likely they would get depressed about the         country. We also asked respondents to indicate how long
  situation                                                    they'd be prepared to wait for treatment – what did they
                                                               consider to be a reasonable amount of time – if they were
• 1
   3% of respondents said they would change their
                                                               struggling to walk, and needed a hip or knee joint to be
  lifestyle in an attempt to cope
                                                               replaced.

                                                               On average, most people thought that a waiting time of
                                                               between one and three months would be acceptable –
                                                               which is roughly in line with the NHS's 18-week maximum
                                                               waiting period guidelines.

  43% of people know someone
  who has had a hip replacement.
  28% know someone who has had
  a knee replacement.
                                                                                             Aviva Health of the Nation Index Report 17
So do we care about care?
Patients' views on funding care
Whether or not it's to do with absence from work, it's important to be confident in
the person from whom we're seeking help.

The NHS provides varying levels of support across the            (47%) said they would find money from their personal
country, and our survey showed that patients have firm           savings. However:
opinions about their relationships with GPs and 'the
system' in general. We asked, "If there were long waiting        • 58% could afford £1,000 or less
times would you consider 'going private' for treatment?"         • 27% could afford between £1,000 and £5,000
• 55% said they wouldn't be able to self-fund treatment          • Only 5% could afford between £5,000 and £10,000
• 1
   3% felt they could claim on a private medical
                                                                 So how would you pay for treatment?
  insurance policy
                                                                 Over a quarter (27%) of the respondents to our survey
• 23% would find funds themselves to pay for treatment           said they'd be prepared to borrow from friends or family,
                                                                 take out a loan or incur credit card debt to self-fund; 19%
• 9
   % said they would suffer, and wait until
                                                                 were prepared to re-mortgage their property. We believe
  treatment was available from the NHS
                                                                 these figures highlight the fact that many people are
The views on what was an acceptable price for improved           aware of costs, but – without private medical insurance
health varied. We asked how much people felt they could          – they would be ill prepared to pay for treatment if they
afford, if they chose to self-fund treatment – almost half       opted for private care.

  For many people, private medical insurance negates               Probing further into their opinions as patients, we
  the need to worry about access to care irrespective of           then asked:
  where they live. We asked respondents:
                                                                   "As a patient, what's your outlook for the NHS?"
  What do you think of the postcode lottery
  system, in which some areas of the country
  offer better access to care for some conditions
  than others?

                                                                     I don't have an opinion on this      5%
              I was not aware of this           7%

                                                                         Very concerned, I have no
        It depends on the condition -                                  confidence in the leadership        7%
  I wouldn't want my taxes spent on        3%                                   of the DOH & NHS
      conditions that aren't essential
                                                                             Very concerned - I can't
             It's an unavoidable fact,                                                                     7%
                                                                            see a future for the NHS
         treatment quality cannot be            9%
        consistent across the country
                                                                   Concerned - I expect patient care
   I think people should ensure they                                 and the breadth of services to                         36%
     have health insurance to protect      3%                                  decline in the future
                themselves from this
                                                                        Neutral - I feel that changes
                                                                          in the NHS will have little                 27%
     I think people should be able to                13%                          impact on patients
        select where they get treated
                                                                                 Optimistic - I have
                                                                       confidence in the leadership             10%
               I think it is very unfair                   65%                  of the DOH & NHS

                                                                           Optimistic - I feel that the
                                                                   direction the NHS is going in will          8%
                                                                     deliver better care for patients

18 Aviva Health of the Nation Index Report
Engaging with the NHS
GPs' views, patients' opinions
We asked patients what they thought about the quality of care provided by the
National Health Service (NHS) today.

Opinions varied, but there's an indication that the general
                                                                                                                  I don't have an opinion on this                    3%
public is concerned that some areas of the NHS are
coming under undue pressure.
                                                                                                                             I believe the NHS varies                    5%
                                                                                                                                   across the country
• 1
   3% of people thought the NHS had declined in its
  quality of services over the last decade                                                                        I think the NHS has declined in                                   13%
                                                                                                                     quality over the past decade

• J ust 15% felt the UK's National Health Service was one                                                    I think some areas of the NHS are
                                                                                                                  under a lot of pressure: care of                                                             26%
   of the best state-provided health services in the world                                                                the elderly for example

                                                                                                                 I think generally speaking the
Very few people – 3% – declined to share an opinion                                                           NHS is very good, but some areas                                                                                     37%
                                                                                                                       are stronger than others
on this.
                                                                                                                        I think our health service is
                                                                                                                       one of the best in the world                                        15%

For which services do GPs feel the NHS provides a good service? Where does the
NHS not deliver an adequate service to its customers?

80%

70%

60%

50%

40%

30%

20%

10%

0%
      Alcoholism   Alzheimer's   Arthritis   Asthma      Cancer   Cataracts   Diabetes   Eating        Heart disease    Hip / knee     Depression   Mental          Stress /   Musculo-        People          Strokes   Obesity
      and drug     and                                                                   disorders                      replacements                health issues   anxiety    skeletal        wanting
      addiction    dementia                                                                                                                         (excluding                 conditions      health advice
                                                                                                                                                    stress /                   needing
                                                                                                                                                    anxiety)                   physiotherapy
                                                  Poor                    Adequate                   Good

Opinion highlights

In general, GPs feel the NHS doesn't provide adequate services to help patients with eating disorders; obesity is also poorly
addressed. In contrast, cancer, cataracts and diabetes are conditions for which individuals are catered relatively well.

This is interesting, because 20% of GPs cited diabetes as being one of the conditions most likely to increase over
the coming year – and diabetes can be linked with obesity. Sadly, irrespective of being due to general budget cuts,
redistribution of funds, or allocation of funds or 'more life-threatening conditions', 16% of GPs expect their local NHS to
stop offering treatment for eating disorders in the next 5 years.

                                                                                                                                                                       Aviva Health of the Nation Index Report 19
Referrals
From patient, to GP, and others
Over the last 10 years, medical advances mean that recommendations for treatment
may have changed. However, the referral process – from a patient's initial concerns
through to the first appointment with a specialist who can make a detailed diagnosis
– has altered very little.

In the patient's journey, the role of a GP extends             Aviva is contributing to this investigation, assisting the
from counsellor, confidante and assessor, to both              Competition Commission as they look at factors that could
communicator and facilitator. It's the GPs' role to make       be affecting GPs referral choices:
appropriate referrals for more investigation of a condition
or symptoms, but data to inform their decision is not          • A
                                                                  re potential clinical outcomes taken into consideration
readily available.                                               enough by GPs?

There's a great deal of variation in the way GPs make          • Is there enough transparency regarding the cost,
referrals, and relatively few patients would query                quality and availability of one specific treatment – in
their recommendation.                                             comparison to others?

However, as part of the Competition Commission's               • P erhaps most importantly, are patients' views being
investigation into the supply and acquisition of private          considered enough during the referral process that's
healthcare services in this country, the referral process is      supposed to afford them the best possible treatment
undergoing close scrutiny.                                        and recovery?

According to GPs, who owns the referral
process?
                                      14%
                                                               Only 15% of GPs believe their
                            9%
                                                               patients 'own' the referral process.
                            15%
                                                               We believe there's an urgent
                                                  61%
                                                               need for patients to see more
                                                               information, and be more involved
                            GP
                            Patient
                                                               in the decision-making processes
                            Specialist
                            Insurer
                                                               that affect their treatment and care.
                            Other (combination)

The majority of GPs - 62% - believed they were completely in control of the referral process. Given the emphasis on
transparency in recent years, and the desire that patients should have an opportunity to become more involved in the
decisions surrounding their treatment, a surprisingly low number - 15% - believed that, ultimately, their patients were
the decision-makers at the point of referral.

20 Aviva Health of the Nation Index Report
How do GPs decide which specialist a patient
sees, or where they're treated?                                                24%

Whenever it's practical, GPs are likely to give patients an
option to choose their specialist and place of treatment.                 6%                                  48%

We believe the decision a patient takes, at that point, is
more likely to be based on geographical convenience than                          22%
data available about quality of care or cost of treatment.

The referral options provided by GPs may be based on                          I gave them a choice of specialists and hospitals to
                                                                              choose from
previous experience or reputation rather than a quantified                    I select the specialist I feel is best for them
measurement of clinical outcomes.                                             I ask the patient which specialist they'd like to see
                                                                              and refer them to the one they choose
                                                                              I give the patient an open referral

For private treatment, which factors do GPs
consider in their referrals?                                                                 1%

When referring patients for private treatment that will be
either self-funded or covered by an insurance policy, there
are many factors that have to be considered in addition to                                                 30%
the individual's immediate clinical needs.                                35%

However, one of the challenges faced by the Competition
Commission (and patients) is the lack of consistency                                                                   3%
or guidelines informing the way in which GPs should                                            29%
                                                                         2%
prioritise those factors, one over the other. Clinicians take
a very 'individual' approach to making a recommendation.                      Quality of care / outcomes
                                                                              Quality of facilities

We believe that greater transparency regarding the                            Waiting times for NHS treatments
                                                                              Financial penalty of premium increase when an insurer
comparative quality and costs of a treatment – from facility                  does not cover the full cost of treatment
to facility, or even among specialists and/or anaesthetists                   Choice of specialist / consultant
                                                                              Availability of advanced treatments / technologies
for example – could help.

                                                                On average, GPs are giving 78%
                                                                of patients an open referral.
                                                                However, most patients are unable
                                                                to compare the quality or cost of a
                                                                treatment – and may be selecting
                                                                a referral pathway based on
                                                                convenience alone.
                                                                                             Aviva Health of the Nation Index Report 21
Which conditions do GPs find most challenging to refer for specialist attention?
Consistent with our previous Health of the Nation reports. We asked which referrals GPs were finding most challenging.

It's worth noting that, in comparison with the results of our first Health of the Nation study ten years ago, the referral
landscape has changed very little – although fewer GPs are finding the process quite such a challenge, overall.

2012: top 10 conditions and % of GPs who find these referrals challenging
45%
           39%
40%

35%

30%
                            24%
25%
                                             20%
20%                                                         17%               17%
                                                                                              16%             16%            15%         14%
15%                                                                                                                                                   12%
10%

5%

0%
      ME / Chronic
                          Obesity      Drug / alcohol   Mental health    Stress            Depression      Stress (non     Back pain   Headaches   Irritable Bowel
      fatigue syndrome
                                       abuse            (exc. stress)    (work related)                    work related)                           Syndrome

2011: top 10 conditions and % of GPs who found those referrals challenging
70%
           60%
60%                         56%
                                             53%            53%
50%                                                                           45%             44%
                                                                                                              40%            40%
40%                                                                                                                                      36%          35%

30%

20%

10%

0%
      ME / Chronic        Food         Eating           Stress             Learning       Stress (not     Drug abuse        Obesity     Musculo-    Mental
      fatigue syndrome    allergies    disorders        (work related)     difficulties   work related)                                 skeletal    health issues
                                                                           in children

2003: top 10 conditions and % of GPs who found those referrals challenging
80%         76%
                            72%
70%
                                             59%
60%                                                          55%

50%                                                                           44%             44%             43%
40%                                                                                                                          37%
                                                                                                                                         34%
                                                                                                                                                       31%
30%

20%

10%

 0%
       ME / Chronic       Food         Fibromyalgia      Eating           Learning         Alcoholism      Drug abuse      Headaches    Musculo-    Obsessive
       fatigue syndrome   allergies                      disorders        difficulties                                                  skeletal    Compulsive
                                                                          in children                                                               Disorder

  Tired of dealing with ME and CFS?
  As with last year's survey, GPs told us that they were still struggling to refer patients on for more
  specialist insights to Myalgic Encephalomyelitis (ME) and Chronic Fatigue Syndrome (CFS). Over a
  period of ten years, these are still the number one conditions that GPs find most challenging to
  refer on for specialist attention. What's most alarming however, is that 42% of GPs thought the
  NHS would no longer provide services for ME and CFS by 2015.

22 Aviva Health of the Nation Index Report
What have we learned?
Health of the Nation – a 10-year anniversary
Our Health of the Nation study was first published in 2003. We believe this makes
it the longest-running private medical insurer's study of GPs' views in the UK. Now,
10 years on, we're about to see some of the most radical reforms in the 63-year
history of the National Health Service (NHS) take place – so this study holds even
greater significance for anyone seeking insights to the views of the GPs and patients
it serves.

Doubts about the future                                        GPs taking the helm
It seems a long while since the Government introduced          By 1st April 2013, the NHS Commissioning Board (NHSCB)
its health white paper in July 2010, entitled Liberating the   is likely to have tasked over 200 new organisations –
NHS. Since then, plans have emerged to reform the service      clinical commissioning groups (CCGs) – with responsibility
(in England at least), that have proved hugely controversial   for up to £65bn of the £95bn NHSCB budget. This means
over the last twelve months.                                   that 8,000-plus GP practices in England will be members
                                                               of a CCG, so the bulk of the NHS budget will be in the
Political differences and the challenges inherent in           control of GPs for the first time.
such a substantial programme of change resulted in us
seeing a new Health Minister take the helm; there are          Those CCGs will need to be robust: this Health of the
major implications for the NHS's workforce that are still      Nation study made certain aspects of our nation's health
stimulating vigorous debate; as the Clinical Commissioning     focus very clear. 13% of men and 22% of women are
Groups (CCGs) come into effect from April 2013, GPs will       now visiting a GP for routine check-ups, and almost
have their hands full – adapting to change – and need          one fifth (17%) of us have started seeing our GP more
our support, and patience, as they get to grips with the       frequently. To be successful, the CCGs will have to
evolving landscape.                                            decrease levels of disengagement among member
                                                               practices and work hard at not only improving the services
What's clear is that, if these revolutionary changes are to    currently being delivered but also at increasing general
work in the way in which they are intended – reducing          health awareness among the population, to help reduce
costs while improving patient choice, transparency and         instances of poor health in the future.
quality of care – then the Government will need to listen
closely not only to GPs but also to the patients whose         More pressure, less time
health they are trying to improve.
                                                               This year, responses have also shown that many of those
This year, our study highlighted the fact that 13% of          GPs who've experienced difficulties referring patients on
the patients we spoke to felt the quality of services          to high quality care previously are now looking forward to
being provided has declined over the last ten years. 36%       the possibilities those CCGs may bring. In general though,
believed that trend will continue over the next five years,    GPs are still voicing concerns they'll have more to do (51%
and 14% felt there was either no future for the NHS or         envisage their hours increasing in the future) … but will
they had very little confidence in its current leadership      feel less in control after CCGs come into effect.
in the form of the Department of Health. This is not a
healthy opinion.

                                                                                          Aviva Health of the Nation Index Report 23
Uncertain focus                                                  Looking to the future
Whether or not increasing trends are due to more                 Not everything looks gloomy. We are learning the value of
instances of a particular condition – or presentation of         being more informed; GPs as a whole, still feel in control
that problem as a result of greater awareness among its          of the referral process and 83% of GPs told us they were
sufferers – is a subject that's worthy of much debate: it        experiencing either moderate or high levels of job satisfaction.
certainly links the importance of education to the cost of
treatment and better health in general.                          In summary, however, this study points once again
                                                                 towards an ever-increasing need for patient education;
With that in mind, it was interesting to note that 29% of        more commitment to higher quality clinical pathways, and
respondents to this survey believed high-profile 'celebrity'     a requirement for greater transparency that will help us all
illnesses (such as Ruby Wax's mental health challenges)          benchmark the quality of service we're able to access and
helped highlight symptoms of concern. 10% of the people          entitled to expect.
we spoke to believed that media attention could actually
save lives.                                                      We believe this, Health of the Nation study is another
                                                                 incisive commentary on the nation's healthcare landscape
GPs agree: 76% of the practitioners we spoke to had              – and we hope you'll find it useful.
experienced more patients seeking treatment or guidance
for a specific condition as a result of a 'celebrity' or high-
profile personality publicising their own health concerns
– so education and awareness should still be a highly
significant, contributing factor to the way our health
service reform takes place.

24 Aviva Health of the Nation Index Report
Methodology
Aviva canvassed the opinions of 202 GPs across the UK, asking the same questions of an equal number of men and
women. To make sure this was a broadly even data sample, we also took population density into account: using the
opinions of 46 individuals in the Greater London area for example, while taking on board the views of 12 in Northern
Ireland.

All of these GPs were interviewed during October 2012, in an online survey conducted on our behalf by the
independent research company Watermelon.

We also spoke to 1,001 individuals, to canvas their views on a wide range of subjects concerning health matters and
their engagement with care across the country. Again, population density was taken into account; 55% of respondents
were female, 45% male.

About Aviva
Aviva UK Health is one of the largest providers of private medical insurance, and Group Risk products and services in the
UK. We offer everything from individual, personal policies through to corporate cover benefiting 1000s of employees.

We were recently voted Health Insurance Company of the Year at the 2012 Health Insurance awards – for the third
year running and Aviva also came first in four other categories including Best Group PMI Health Provider (again, for the
third year running) and Best Customer Service.

We believe high quality healthcare should be available to all, and that healthcare itself is a very personal matter. In
delivering our products and services, we try to make sure our customers always get the right treatment at the right
time and to do that, we have to keep our customers at the heart of everything we do.

For us, the Health of the Nation study has always been a means of visiting key issues over a period of time. It helps us
gauge how the environment is changing and identify GPs' and patients' thoughts to help influence improvements in
our products and services.
Aviva Health UK Limited. Registered in England Number 2464270.
Registered Office 8 Surrey Street Norwich NR1 3NG.
This insurance is underwritten by Aviva Insurance UK Limited. Registered in England Number 99122,
Registered Office 8 Surrey Street Norwich NR1 3NG.
Authorised and regulated by the Financial Services Authority.
Aviva Health UK Limited, Head Office: Chilworth House Hampshire Corporate Park Templars Way
Eastleigh Hampshire SO53 3RY.

aviva.co.uk/health

GEN4805 01.2013 © Aviva plc