THE WORLD NEEDS NEW - 2018 Undergraduate Degrees
Page content transcription
If your browser does not render page correctly, please read the page content below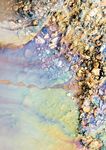 NEW
NEEDS
YOU                          Now, more than ever, the world needs new.

                             New thinking, new ideas, new approaches
                             to face the challenges of tomorrow.

                             New needs you. Your flair, your vision,
                             your passion.

                             It needs those who are excitedly
                             entrepreneurial and those eager to
                             have impact.

                             To do good things, to make good things,
                             invent good things.

                             Those who might not know it yet, but who
                             are going to break through. Those who will
                             erupt in culture, widen eyes and astound.

                             So, if you're inspired, or truly want to be,
                             then in short, new might just need you.

B | newcastle.edu.au/study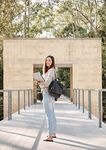 WELCOME TO
NEW
Now, more than ever, the world needs new thinking,              students from diverse backgrounds into university, and
new ideas, and new approaches to face the challenges            equity and social justice is at the heart of all that we do.
of tomorrow.
                                                                At UON, you'll also have the opportunity to benefit from
New doesn't just happen. Whether it's a new perspective         world-class research and innovation that creates new
– bright eyes taking on old ways and taking them to new         thinking, new ideas and new break throughs, not just in
places – or a bold new plan for change, it takes the right      Australia, but around the world. Connecting your degree
people to chase it. And it takes the right place to cultivate   with research that delivers real impact is a part of the UON
it – to help inspire you to bring new into the world.           experience, and we're proud that our researchers rank
                                                                among the world's best.
The University of Newcastle (UON) is your perfect partner on
the journey towards new, and an undergraduate degree at         Whether you're in your final year of study at school,
UON is one of the first steps you can take.                     changing career direction or furthering your education,
                                                                UON can prepare you for your chosen career in new and
To help you find the new that's right for you, our degrees      exciting ways.
are shaped around global learning, work placements and
                                                                So, what will your new be?
entrepreneurial approaches to study. From international
exchanges that make your mark on the world stage to
opportunities to create a social enterprise around your
passion, we offer a supportive learning environment which
is innovative and future-focused.
                                                                Professor Caroline McMillen
For the last 50 years, UON has specialised in delivering        Vice-Chancellor and President
world-class education to talented students, just like you,
from all walks of life. We offer a range of pathways for

2 | newcastle.edu.au/study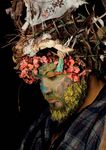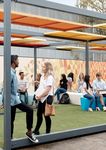 REAL-WORLD EXPERIENCES                                          WAYS OF TEACHING
New happens when you're outside your comfort zone, away         New requires staff and students to join in a dialogue together.
from the classroom and beyond the text books. That's why        That's why we embrace novel approaches to learning and
real-world, practical experience is embedded into all of our    teaching in the classroom. Our 'flipped classrooms' enable
degrees. We see this as the best way to learn your craft and    a dynamic and collaborative way of teaching and more
test out the things you learn. Our Work Integrated Learning     interactive learning. We do this because it enables our
programs have forged strong partnerships with leading local     students to collaboratively engage in their learning, which
and global organisations and challenge and inspire students     prepares them for the workplace they'll be joining.
to acquire practical workplace skills. This could mean
participating in a clinical or professional work placement,
                                                                PATHWAYS TO UNIVERSITY
practicum, internship or project-based learning.
                                                                New isn't exclusive. New relies on diversity. For that to
                                                                evolve, education needs to be accessible to students with
ENTREPRENEURIAL OPPORTUNITIES                                   varied backgrounds. Equity of access to higher education is
Entrepreneurship means different things to different people.    fundamental to who we are. We're proud of our continued
Some imagine tech-starts ups, while others see a small          effort to support motivated and talented students,
business growing at full-speed. Whatever it means to you,       regardless of their background or circumstances.
we believe new can't happen without it. It's what innovates     Not only to gain entry, but to thrive in their field of study.
and solves some of the world's biggest challenges. That's
                                                                We are the largest provider of enabling programs in
why many of our degree programs are entrepreneurial
                                                                Australia and we support Indigenous students with our
and innovative in approach, helping you to bring your big
                                                                world-renowned Wollotuka Institute. Allowing students to
ideas into reality. You may also choose to participate in our
                                                                participate on an equitable basis is of huge importance right
Innovation, Start-ups and Entrepreneurship course or learn
                                                                now, as the world needs unique and diverse perspectives to
how to get your ideas off the ground with our Innovation
                                                                truly make a difference.
Hubs or Student Enterprise Club.

EXPERIENCES ACROSS THE GLOBE
New can't be narrow in its approach. It's got to be
embedded in a global context. That's why we feel so strongly
about growing and nurturing globally experienced students,
rich in cultural and social awareness. It's one step towards
giving you the power to understand and take on some of the
world's biggest challenges. Whether it is overseas learning,
study tours or international work placements, there are
options across every area of study.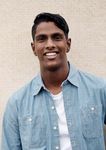 TOP 250
                                    universities in the world1

                                         TOP 200
                                  13 UON disciplines ranked
                                  in the top 200 in the world2

                                                 TOP 8
                                  in Australia for research
                                'well-above world standard'3

                           RANKED 5TH            in Australia for
                                                  generic skills4

                                  OVER 90%
                                       of our research is 'at or
                                       above world standard'3

Times Higher Education World University Rankings 2016 and QS World University Rankings 2016 2QS World University Rankings by Subject 2017
1

                        3
                         Excellence in Research Australia 2015 4Quality Indicators for Learning and Teaching 2016

                                                                                                                The University of Newcastle | 7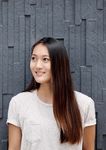 REAL-WORLD EXPERIENCES
"Engineering degrees at UON are very much
  focused on providing life-long, real-world,
  professional skills that will set me up for
  my future career.

On campus I can participate in industry guest lectures and
live projects sponsored by business. I also get exposure to
real-world challenges and critical engineering applications
with 12-weeks of industrial experience.
Newcastle is one of only three universities in Australia in
the Global E3 which gives me learning opportunities with
the best universities all over the world. Universities like
Singapore's Nanyang Technological University which ranks
in the top 10 in the world.
I like that engineering is such a broad field and I could end
up working not only designing buildings, but also transport
systems and tunnels. I feel like studying at UON is giving me
the best possible start."

Neruiben, Newcastle
Bachelor of Engineering (Honours) (Civil), 2017

8 | newcastle.edu.au/study
HEAR MORE ABOUT
         REAL-WORLD EXPERIENCES
NEWCASTLE.EDU.AU/NEWEXPERIENCES

   The University of Newcastle | 9
ENTREPRENEURIAL
OPPORTUNITIES
"Not even the sky is the limit when getting your
 ideas off the ground as a UON student.

In the final year of my combined electrical engineering and
business degree I created my own start-up company called
Obelisk Systems.
It's important that anyone with an interest in space science
and technology have the right tools to get involved, but there
was no affordable, simple and easily obtainable solution.
As part of my final year project I developed an affordable
CubeSat satellite platform called ProtoSAT that could be used
in the classroom, research environments and beyond.
ProtoSAT transformed to real space hardware for the growing
Australian space industry, and our evolution of education
hardware, StarLAB, is expanding to schools across the country.
It is so rewarding to see my own ideas and vision turn into
a successful venture."

Andreas, Newcastle
Bachelor of Engineering (Honours) (Electrical) / Bachelor of Business, 2016
HEAR MORE ABOUT
  ENTREPRENEURIAL OPPORTUNITIES
NEWCASTLE.EDU.AU/NEWEXPERIENCES

  The University of Newcastle | 11
EXPERIENCES ACROSS THE GLOBE
"As part of the iLead Plus Program I completed
 a one month internship at the 2015 London
 International Youth Science Forum.

This is an annual event that brings together young scientists
from all over the world to build relationships and broaden
scientific understanding. The experience saw me volunteer
as a reporter on the forum's media team. It was an amazing
once in a lifetime opportunity and helped fuel my passion
for science. Not only was it great for my career, but on a
personal level it allowed me to broaden my networks and
see the world at the same time.
There are so many opportunities to learn in the global
classroom both within your degree or though programs like
iLead Plus. You just have to use your own drive to go out
and make the most of them."

Charlotte, Newcastle
Bachelor of Biomedical Science, 2017
HEAR MORE ABOUT
    EXPERIENCES ACROSS THE GLOBE
NEWCASTLE.EDU.AU/NEWEXPERIENCES

  The University of Newcastle | 13
WAYS OF TEACHING
"I am a very practical learner and I feel like UON
 gives me so many opportunities to reinforce and
 practice my studies in a variety of ways.

As a teaching student I understand how important it is
to cater to different learning styles. Other than standard
lectures and tutorials I have completed workshops; labs;
and practical observations and placements.
Workshops are a great way of learning. You listen to a
lecture and then break off into groups and complete
practical activities applying what you have just learnt.
Another great initiative is TeachLive where you teach
mini-lessons in a virtual reality space to a group of
student avatars.
It is important to me to be completely prepared before
I enter the classroom and I feel like I have the right mix
of skills and experience to do this."

Jayne, Newcastle
Bachelor of Teaching (Primary) (Honours), 2017

14 | newcastle.edu.au/study
HEAR MORE ABOUT
                WAYS OF TEACHING
NEWCASTLE.EDU.AU/NEWEXPERIENCES

  The University of Newcastle | 15
PATHWAYS TO UNIVERSITY
"I worked as a draftsman for 10 years but it
 wasn't enough.

I completed Open Foundation to be able to follow my
lifelong dream of working with sportspeople.
I chose UON as it's one of the only universities in Australia
to offer an accelerated podiatry degree, allowing you to
work from the second year onwards. This is important as
I have two young daughters and a mortgage, and need a
reliable stream of income.
I also liked how UON has its own podiatry clinic treating
real patients. That way, my degree gives me intensive
hands-on experience so when I finish I have the
confidence to practise on my own.
It takes courage to change your whole career direction
but I am super excited for this next step in my life."

Clint, Central Coast
Bachelor of Podiatry, 2017

16 | newcastle.edu.au/study
HEAR MORE ABOUT
          PATHWAYS TO UNIVERSITY
NEWCASTLE.EDU.AU/NEWEXPERIENCES

   The University of Newcastle | 17
LOCAL
AND GLOBAL
NEWCASTLE CAMPUS (CALLAGHAN)                                   CENTRAL COAST CAMPUS (OURIMBAH)
Our Newcastle campus is a central hub for Science,             Emerging as a centre of research excellence and a health
Technology, Engineering, Mathematics and Medicine.             hub, with specialised health degrees and partnerships with
Right next to the region's largest hospitals and Hunter        Wyong Hospital, along with a proposed new medical training
Medical Research Institute; as well as heavy industry; and     centre, it is perfectly situated between both Sydney and
local defence and industrial hubs, this campus is perfectly    Newcastle. The degrees offered exclusively from this campus
situated to harness new sources of growth. With a focus        take advantage of booming local industry, strong regional
on collaboration with global research partners, we are         partnerships, as well as top-quality research and
perfectly placed to deliver immediate innovation impact        testing facilities.
and a hands-on, technology-rich student experience.
                                                               PORT MACQUARIE CAMPUS
NEWCASTLE CITY CAMPUS                                          This campus has been set up to target the growing needs
In the heart of Newcastle CBD, our inner-city campus           of the Mid-North Coast region – education and healthcare.
provides an integral link with industry in Creativity, Arts,   Industry partnerships foster student experiences and active
Business, Law and Education. Our CBD facilities are a          roles in local education and healthcare facilities. Situated
vibrant hive of innovation and creative genius on the          close to Port Macquarie Base Hospital, it delivers top-quality
doorstep of the city centre; the new $90 million justice       education in the region's newest training and research facility.
precinct; as well as the burgeoning city arts scene. Our
state-of-the-art NeW Space building delivers a 'next           OTHER LOCATIONS
generation' university experience, while our Innovation
                                                               We also have a key presence and opportunities for students
Hub is where our students engage with entrepreneurs,
                                                               to study in Singapore, Sydney CBD, and in five regional
innovators, start-ups and developers to produce ideas
                                                               centres in Australia: Tamworth, Armidale, Taree, Moree
that challenge the conventional.
                                                               and Orange.

                                                               newcastle.edu.au/campus

18 | newcastle.edu.au/study
The University of Newcastle | 19
ENTRY
OPTIONS
SCHOOL LEAVERS                                                 NON-SCHOOL LEAVERS
If you're planning to come to university straight              If you're planning to apply for university and you haven't
after finishing high school, a number of entry options         completed the HSC in the last 12 months, you're considered
are available.                                                 a non-school leaver.

HIGHER SCHOOL CERTIFICATE (HSC)                                HAVE YOU STUDIED BEFORE?
If you are completing or have recently completed your HSC      You can be considered for admission into a UON
or equivalent, you may be eligible to receive an Australian    undergraduate degree on the basis of:
Tertiary Admission Rank (ATAR), which can be used to gain      •	Your performance in the HSC or equivalent – irrespective
entry into university. The ATAR is a number that ranks how        of when you gained the qualification.
well you went in the HSC compared to other students. It's
                                                               •	Completed or partially completed higher education studies.
based on your overall marks in the HSC and is used for
selection into university degrees.                             •	TAFE or other qualifications – Certificate IV or higher
                                                                  (Certificate Ill is accepted for limited programs).

ENTRY HELP                                                     •	Overseas qualifications equivalent to Australian studies.
We have a range of entry help schemes that may help you        •	Post-secondary professional qualifications.
secure your place at UON:                                      •	Performance in alternative entry programs like Newstep
•	Educational Access Scheme                                      or Open Foundation.
   Get up to four bonus points if you have experienced         If you have more than one of the qualifications listed above,
   educational or other disadvantage.                          they may all count towards your application.
•	Elite Athlete Program
   Get an early offer by applying as an elite athlete.         ENTRY HELP
•	Four bonus points for regional students                     Take advantage of the following schemes to help secure
   Get four bonus points if you went to regional schools in    your place:
   selected postcodes.                                         •	Open Foundation
•	High ATAR Guarantee                                            A free one year or six month program to get a new mark
   Guarantee a place in most of our degrees by scoring an         for entry if you're 20 years old or over.
   ATAR of 90 or above.                                        •	Educational Access Scheme
•	Newstep                                                        Get up to four bonus points if you have experienced
   Get a second chance for entry by completing our one year       educational or other disadvantage.
   Newstep program if you're under 20.                         •	Elite Athlete Program
•	Subject Performance Scheme                                     Get an early offer by applying as an elite athlete.
   Get an offer to study based on your performance in the      •	Special Tertiary Admissions Test
   HSC in subjects related to UON degrees.                        A test for a new mark for entry into some degrees.
•	Year 12 Bonus Points Scheme
   Get up to four bonus points for your HSC results in         CREDIT TRANSFER
   particular subjects.
                                                               If your TAFE or other qualification is similar to the degree
•	Schools Recommendation Scheme (SRS)                         you want to study, you can make the most of your previous
   A way to receive an offer to study based on factors other   studies through credit transfer. You may be granted credit
   than ATAR, we look at the whole you.                        for up to two years of your degree.

 newcastle.edu.au/schoolleaver                                 newcastle.edu.au/nonschoolleaver

20 | newcastle.edu.au/study
ABORIGINAL AND TORRES STRAIT                                    ENTRY HELP AND SUPPORT
ISLANDER STUDENTS                                               We provide the following entry help and support programs for
                                                                students of Aboriginal and Torres Strait Islander background:
We are a leader in Indigenous Education and more                •	Yapug
Indigenous students choose to study with us than any               Yapug is an enabling program designed to help Aboriginal
other Australian university. We are also home to the highly        and Torres Strait Islander people aged 18 and over to gain
respected Wollotuka Institute.                                     skills for entry into degrees at UON.

WOLLOTUKA INSTITUTE                                             •	Aboriginal and Torres Strait Islander Entry Program
                                                                   This scheme helps Aboriginal and Torres Strait Islander
The Wollotuka Institute is committed to the advancement
and leadership of Indigenous education at a local, national        applicants gain entry into our degrees. When you complete
and international level. It also continues to draw strength        your UAC application, make sure you indicate your
from culture, communities and past journeys. Wollotuka             Aboriginal or Torres Strait Islander background and we will
received Australia's first World Indigenous Nations Higher         contact you regarding your eligibility.
Education Consortium accreditation in 2015, recognising         •	Scholarships
its strong outcomes within Australian Indigenous Higher            There are a number of Commonwealth, donor and
Education. In 2016 the Wollotuka Institute reached over 1,000      industry-funded scholarships available to Aboriginal
Indigenous student enrolments – the first time that any            and Torres Strait Islander students studying at UON, and
Australian university has reached this milestone. Wollotuka        the Wollotuka Institute can provide assistance in the
helps new and future students with everything from entry           application process.
assistance through to student support and careers.
                                                                •	Tutorial assistance
The Wollotuka Institute is guided by the teachings of our
                                                                   Indigenous students are able to access a range of
Nguraki (elders/cultural mentors) whose wisdoms are
                                                                   academic tutorial services, provided at no cost, which can
respected and honoured.
                                                                   be tailored to suit individual needs.
We acknowledge the traditional Aboriginal owners of the
lands on which our offices are located: The Pambalong           •	Employment opportunities
Clan of the Awabakal Nation (Newcastle), Darkinung People          There are a number of employment opportunities available
(Central Coast) and Biripai People (Port Macquarie). We also       to Aboriginal and Torres Strait Islander students studying
acknowledge and pay respect to the other Aboriginal and            at UON through the Indigenous Cadetship Program,
Torres Strait Islander nations from which our students, staff      Student Representative roles and external cadetships
and community are drawn.                                           through Career Trackers.

                                                                 newcastle.edu.au/indigenous

                                                                                            The University of Newcastle | 21
THINGS
TO KNOW
ACCOMMODATION                                                    BRIDGING COURSES
Whether you're interested in living on-campus or                 If you're looking to get a head start on your degree or
off-campus, UON has options to suit you. We will help            refresh your knowledge on key subject areas, we strongly
you find off-campus accommodation or you can enjoy               recommend completing a UON Prep Bridging and refresher
the unique experience of living on campus in one of our          course. The courses are free and run in the weeks prior to
nine residential colleges.                                       starting your study.
newcastle.edu.au/accommodation                                   newcastle.edu.au/uonprep

ASSUMED AND RECOMMENDED KNOWLEDGE                                COMBINED DEGREES
Assumed knowledge should be studied prior to starting your       Studying a combined degree means you gain two
degree. Classes will be taught on the assumption that you        qualifications at once. The advantage is you graduate with
have a certain level of knowledge when you begin.                two degrees in less time.
Recommended studies are directly related to a particular
degree and it's highly recommended that you have                 CAMPUS SERVICES
undertaken the listed subjects as the course will be taught
                                                                 There are a range of services right at your fingertips while
on the basis that you understand these subjects.
                                                                 on campus:
The subjects listed under assumed knowledge and
                                                                 •	Aquatic centre               •	Indoor climbing centre
recommended studies are HSC courses. Equivalent TAFE,
interstate, registered training provider or international        •	Basketball courts            •	Medical centres
qualifications are also accepted.                                • Counselling                      and pharmacy
                                                                 • Childcare                     • Post office
ATAR (AUSTRALIAN TERTIARY ADMISSIONS RANK)                       • Food and bars                 • Shops and retail
•	Cut-off (ATAR)                                                •	Gymnasiums                   •	Sporting fields
   The cut-off is the minimum rank for entry into a particular   newcastle.edu.au/services
   UON degree. This is the rank of the last person admitted to
   the degree.                                                   CLUBS AND SOCIETIES
•	Median (ATAR)                                                 There are over 150 clubs, societies and other groups
   The median is the middle ATAR of all the people who           available at UON. Join one to meet new people and share
   received an offer to the degree when arranging the ATARs      in the fun!
   in order from the highest to the lowest value.                newcastle.edu.au/clubs

22 | newcastle.edu.au/study
FACULTY                                                            LEARNING FORMATS
An overarching division with responsibility for academic           •	Flipped classrooms – moves lectures online for students to
programs and often have a number of sub-units called                  learn the basics, then you attend an in-depth class with a
schools. All degrees will be owned by a particular UON faculty.       larger student cohort facilitated by one or more academics.
                                                                   •	Laboratories – gives you a chance to practice and
FINANCIAL ASSISTANCE                                                  experiment with what you are learning.
Whatever your background and financial status, we have             •	Lectures – taught by lecturers and professors and provide
support systems available to help with the costs involved in          the theory component of your area of study.
studying, including scholarships and emergency loans. You          •	Tutorials – small classes run by tutors where you have the
also might be eligible for Australian Government Assistance           opportunity to explore and ask questions.
with HECS-HELP Loans, HECS-HELP Benefit and Income
support.                                                           •	Workshops – practical classes that give you a chance to
                                                                      practice what you are studying.
newcastle.edu.au/assistance
                                                                   MAJORS AND MINORS
INTERNATIONAL EXPERIENCES
                                                                   Some degrees allow you to major or specialise in a
UON is a global university and we have a range of
                                                                   particular group of subjects. This focuses your study and
opportunities for students to travel and immerse themselves
                                                                   ensures you are suitably qualified for jobs in your preferred
in international experiences.
                                                                   area. Some degrees also allow you to complete a double
newcastle.edu.au/studyoverseas                                     major which is two specialty areas, or a co-major which is
                                                                   a second major from another area. A minor is a specialised
LEADERSHIP                                                         area of study without the depth of a major.
Meet new people, make a difference and become a leader
with iLEAD Plus. It's a free extra-curricular program that gives   MID-YEAR
you the opportunity to gain experience and develop skills.         You can apply to start selected degrees in second semester
newcastle.edu.au/ilead                                             commencing in July. Mid-year applications are submitted
                                                                   through UAC.
                                                                   newcastle.edu.au/study

                                                                                               The University of Newcastle | 23
24 | newcastle.edu.au/study
OFFERS                                                          STUDENT SUPPORT
If you meet all required criteria you will be provided with     We have a range of schemes available to help you while
an offer to study in a selected degree. UAC usually have        at UON:
several offer rounds during each intake period.
                                                                •	Peer Assisted Study Sessions (PASS) – one hour weekly
                                                                   review sessions.
PREFERENCES
                                                                •	Learning Development – see a Learning Adviser for tips,
You can nominate several preferences in your UAC
                                                                   workshops and resources.
application. List your preferences in order of the course
you'd like to study most, rather than the ATAR cut-off.         •	Careers and Student Development – access valuable work
                                                                   experience opportunities and employment help.
QUALIFICATION                                                   newcastle.edu.au/support
•	Diploma – a program of study requiring 80 units to
   be completed.                                                UNIVERSITIES ADMISSION CENTRE (UAC)
•	Associate degree – a program of study requiring 160 units    UAC is the central office that receives and processes
   to be completed.                                             applications for admission to most undergraduate degrees,
                                                                advanced diplomas and diploma courses at participating
•	Bachelor degree – the university level qualification
                                                                tertiary institutions.
   for entry into many professions.
                                                                uac.edu.au
•	Honours – some degrees allow you to get an additional
   qualification that helps boost your chances at employment.   UNDERGRADUATE STUDENT
   Embedded honours is included as part of your degree and
                                                                An undergraduate is a student who has started a bachelor
   end-on honours is a separate additional year of study that
                                                                degree but hasn't yet graduated.
   you elect to complete.

SCHOLARSHIP                                                     UNIT
                                                                A unit of study is the class (often called a subject or course)
An amount of money provided directly to students to
                                                                in which students enrol. 10 units usually equals 10 hours of
help with the costs associated with study, and awarded to
                                                                class and study time per week.
students who meet certain selection criteria and application
requirements.
                                                                WORK INTEGRATED LEARNING (WIL)
newcastle.edu.au/scholarships
                                                                Work experiences built into most degrees where you can
                                                                apply your classroom theory to a real-world setting.
SEMESTER
This is the academic teaching period, which is approximately    newcastle.edu.au/workexperience
13-weeks in duration. There are two semesters per year and
usually start in February and July.

                                                                                             The University of Newcastle | 25
NEW
STARTS
HERE
UON offers over 100 different undergraduate degrees.
That's 100+ potential paths towards discovering your new.
But to make sure you start off on the right track, we've
included important information in the next section about all
the degrees we have on offer.
You will learn more about our entry requirements, what you
will study, practical experience and the career opportunities
available per degree.
And hopefully, you will get a sense of which path seems like
the right one for you.
These degree summaries are designed to provide you with
a brief overview.

newcastle.edu.au/study

26 | newcastle.edu.au/study
The University of Newcastle | 27
WHAT'S
   YOUR
   NEW?
                              Sometimes you don't know exactly what degree you want to do, but you know which field
                              excites you. Use our study areas to explore your study options based on your interests.
                              If you can't decide on just one, the good news is you may have the option to combine two
                              degrees to end up with two qualifications. See each degree for available combined options.
                              newcastle.edu.au/studyareas

                              ACCOUNTING AND FINANCE
                              New doesn't happen on its own. It can only happen with problem solvers. Especially when it
                              comes to the world's fiscal systems. In the area of accounting and finance, you'll develop a
                              dynamic understanding of the complex finance industry. This means stretching your skill-set,
                              so your conceptual and strategic problem-solving skills can be applied in a variety of roles. In
                              a world plagued by economic challenges, maybe you could help?

                              DEGREE OPTIONS
                              • Bachelor of Business                              •	Bachelor of Innovation
                              • Bachelor of Commerce                                 and Entrepreneurship

                              BUILDING AND CONSTRUCTION
                              New doesn't just happen. It starts with imagination. Looking at things in a new way and
                              building from there, with the hope of improving the lives of others. Our Building and
                              Construction degrees will give you the skills to imagine and shape quality environments for
                              living, working and playing. You may end up building or dreaming up all sorts of life-changing
                              structures, from houses to multi-storey high-rises, factories or freeways. Kind of like Lego for
                              grown-ups – with a social, global and environmental conscience.

                              DEGREE OPTIONS
                              •	Bachelor of Construction Management               •	Bachelor of Engineering
                                 (Building) (Honours)                                 (Honours) (Surveying)
                              • Bachelor of Design (Architecture)                  • Bachelor of Industrial Design
                              •	Bachelor of Engineering
                                 (Honours) (Civil)

28 | newcastle.edu.au/study
BUSINESS AND ENTREPRENEURSHIP
                              New can't come from nothing. It requires vision. That's why we need people who want to share
                              their ideas with the world. How do you create jobs? How do you reduce poverty? Our degrees
                              are more dynamic, flexible and industry-engaged than ever before. Accreditation through the
                              Association to Advance Collegiate Schools of Business (AACSB), places our Newcastle Business
                              School in an elite group – within the top five percent of the world's business programs.

                              DEGREE OPTIONS
                              • Bachelor of Business                                 •	Bachelor of Innovation
                              • Bachelor of Commerce                                    and Entrepreneurship

                              COMMUNICATION AND CREATIVE INDUSTRIES
                              New isn't created on its own. It starts with original ideas. And it's usually led by those willing
                              to take risks. That's what our world needs more of, people who are willing to think and act
                              differently. It's your chance to weave your ideas into your work, your way. You can choose to
                              focus on architecture, art, design, media, journalism, public relations and much more. If you
                              have big ideas to share with the world, perhaps your new starts here.

                              DEGREE OPTIONS
                              • Bachelor of Communication                            • Bachelor of Music
                              • Bachelor of Creative Industries                      •	Bachelor of Natural History Illustration
                              • Bachelor of Design (Architecture)                    •	Bachelor of Visual Communication Design
                              • Bachelor of Industrial Design

                              COMMUNITY SERVICES
                              New can't happen without understanding. It can only happen with empathy and compassion
                              for humanity. A degree in Community Services allows you to understand, predict, explain
                              and nurture human behaviour. You will use your skills to improve all aspects of society. This
                              includes citizenship, infrastructure, the environment, the economy, social justice and mental
                              health. In a time when vulnerable communities are truly struggling around the world, it
                              couldn't be a better time to help make the world a better place.

                              DEGREE OPTIONS
                              • Bachelor of Development Studies                      • Bachelor of Social Work (Honours)
                              •	Bachelor of Psychological Science

                              EDUCATION
                              New isn't possible in a vacuum. It's a journey. Especially if you're hoping to guide young people
                              through their education. It's a tough job, but it's a rewarding one. A good teacher can change
                              lives and truly impact the communities in which they live. Our education degrees will give you
                              globally transferrable skills and qualifications.

                              DEGREE OPTIONS
                              •	Bachelor of Education (Early Childhood              •	Bachelor of Education (Secondary)
                                 and Primary)
                              •	Bachelor of Education (Primary)

29 | newcastle.edu.au/study
COMPUTING, MATHS AND TECHNOLOGY
New can't happen without a critical mind. It requires logic and creativity. The Computing,
Maths and Technology industries are at the cutting-edge of new thinking, and are central
to the way we work, learn, communicate, socialise and entertain ourselves. Our degrees will
help you develop technology and systems to aid advancements in almost any area you can
think of. You could work for a big global corporation like Google or Apple. Or you could start a
business of your own and become one of the world's most innovative entrepreneurs.

DEGREE OPTIONS
• Bachelor of Computer Science                       • Bachelor of Mathematics
• Bachelor
  	       of Engineering (Honours)                  • Bachelor
                                                       	       of Technology (Renewable
  (Computer Systems)                                   Energy Systems)
• 	Bachelor of Engineering (Honours)
  (Software)
• Bachelor
  	       of Information
  Technology

ENGINEERING
New is never boring. It's an opportunity to solve complex problems and make our planet a better
place. The role of an engineer is ever-changing. They have a critical part to play in overcoming
the unprecedented challenges our world now faces. Challenges like food and water security,
climate change, data security and our ageing population. As the top ranked university in Australia
for Engineering satisfaction and skills, a member of the Global E3 and associate member of the
Group of Eight, you are definitely in the right place to develop world-changing solutions.

DEGREE OPTIONS
• Bachelor
  	       of Engineering (Honours)                    	
                                                     • Bachelor of Engineering (Honours)
  (Chemical)                                           (Mechanical)
• Bachelor
  	       of Engineering (Honours)                  • Bachelor
                                                       	       of Engineering (Honours)
  (Civil)                                              (Mechatronics)
• 	Bachelor of Engineering (Honours)                • Bachelor
                                                       	       of Engineering (Honours)
  (Computer Systems)                                   (Software)
• 	Bachelor of Engineering (Honours)                • Bachelor
                                                       	       of Engineering (Honours)
  (Electrical and Electronic)                          (Surveying)
• Bachelor
  	       of Engineering (Honours)                  • Bachelor
                                                       	       of Engineering (Mining Transfer
  (Environmental)                                      Program)

SCIENCE AND THE ENVIRONMENT
New theories and solutions don't come from thin air. They come from curiosity and a hunger
to understand the world. Right now, the world needs saving. The increasing demand for
energy, land, food, and water isn't going away. The area of Science and Environment can help
you be part of navigating some of these demands. You can choose to specialise or enjoy the
flexibility of 11 different majors in the general Bachelor of Science degree. Curious to know
more? Perhaps this is the area for you.

DEGREE OPTIONS
• Bachelor of Biomedical Science                     • Bachelor
                                                       	       of Exercise and Sport
• Bachelor of Biotechnology                            Science

• Bachelor of Development Studies                    • Bachelor
                                                       	       of Food Science
                                                       and Human Nutrition
• Bachelor of Engineering (Honours)
  (Chemical)                                         • 	Bachelor of Natural History Illustration

• Bachelor of Engineering ((Honours)                 • Bachelor of Science
  (Environmental)
• Bachelor of Environmental Science
  and Management

                                                                   The University of Newcastle | 30
HEALTH AND MEDICAL SERVICES
Sometimes new can be a chance to improve, extend or save a life. And it requires brave
people to do it. With Australia's ageing population and increasing rates of chronic disease,
combined with growing awareness of the benefits of a healthy lifestyle, the world needs
new healers to provide life-changing preventative and restorative treatments. There's a wide
range of dynamic and interesting professions to choose from including medicine, nursing
and pharmacy, specialised services like radiography, food and nutrition, physiotherapy and
podiatry, or lab-based activity like medical research. The opportunities are endless for any
graduate in this field.

DEGREE OPTIONS
•	Associate Degree of Integrated Care              • Bachelor of Midwifery
   in Ageing                                        • Bachelor of Nursing
• Bachelor of Biomedical Science                    •	Bachelor of Nutrition and Dietetics
• Bachelor of Biotechnology                            (Honours)
•	Bachelor of Exercise and Sport                   •	Bachelor of Occupational Therapy
   Science                                             (Honours)
•	Bachelor of Food Science and Human               • Bachelor of Oral Health Therapy
   Nutrition                                        • Bachelor of Pharmacy (Honours)
•	Bachelor of Medical Radiation Science            •	Bachelor of Physiotherapy
   (Honours) (Diagnostic Radiography)                  (Honours)
•	Bachelor of Medical Radiation Science            • Bachelor of Podiatry
   (Honours) (Nuclear Medicine)
                                                    •	Bachelor of Psychological Science
•	Bachelor of Medical Radiation Science
                                                    •	Bachelor of Speech Pathology
   (Honours) (Radiation Therapy)
                                                       (Honours)
•	Bachelor of Medical Science and Doctor
   of Medicine (Joint Medical Program)

LAW
New can't happen without people. It's the brave ones who are willing to protect, enforce,
solve and regulate the complex world we live in. Law is for those who are interested in
using legislation to create real change. This means advocating for systemic change which
can transform the lives of many. Our Law degrees teach the principles underlying the
Australian legal system, and allow you to specialise in a range of areas.

DEGREE OPTIONS
•B
  achelor of Laws (Honours)
•B
  achelor of Social Science

SOCIETY AND CULTURE
New can't happen with your eyes shut. It happens with a willingness to see everything.
And it takes a hunger to explore everything that humanity offers. In this area of study, you'll
gain an understanding of language, people, histories, societies and culture. These areas are
the key to world change. Without it, creating a humane, equitable and innovative society
is virtually impossible. This area offers you a mix of subjects and specialities that you can
tailor to your interests.

DEGREE OPTIONS
•	Bachelor of Aboriginal Professional             • Diploma in Languages
   Practice                                        • Bachelor of Laws (Honours)
• Bachelor of Arts                                 • Bachelor of Music
• Bachelor of Development Studies                  • Bachelor of Social Science

                                                                The University of Newcastle | 31
ABORIGINAL PROFESSIONAL                                                ARTS*
   PRACTICE
   ATAR:                Cut-off 77.10 | Median 77.10                      ATAR:                       Cut-off 60.20 | Median 71.00
   DURATION:            3 yrs FT / 8 yrs PT                               DURATION:                   3 yrs FT / 8 yrs PT
   LOCATION:            Newcastle - Callaghan                            LOCATION: 	                Newcastle - Callaghan
                                                                                                      Central Coast - Ourimbah
   UAC CODE:            482000
                                                                          UAC CODE:                   482010 - Newcastle
                                                                                                      482020 - Central Coast
                                                                          RECOMMENDED
                                                                          STUDIES: 	English (Advanced)
                                                                                      Mathematics for Psychology
                                                                                      Studies major

   Do you want an opportunity to gain an informed insight                 Enrich your mind, diversify your skills and live your best
   into the oldest continuing living culture in the world?                life with a degree in arts and humanities. If you are
   The Wollotuka Institute within UON is committed to the                 moved by the pursuit of knowledge, critical thinking and
   advancement of Indigenous education at a local, national               inspiration, then a Bachelor of Arts is for you. Our diverse
   and international level and has a proud reputation for                 and multidisciplinary research could bring you in contact
   ensuring positive outcomes for Aboriginal students. You                with international researchers to develop a collaborative
   could find yourself curating culturally significant art or             research project or use your writing skills to interpret
   teaching Aboriginal children about their culture, helping              language and culture. With numerous majors, minors
   instil pride and confidence in their identity and culture.             and many themes of study, this degree has the advantage
   This degree is designed to deliver culturally secure social            that you can test out your interests and control where
   advocates and is open to all students.                                 you end up.

WHAT YOU WILL STUDY                                                  WHAT YOU WILL STUDY
The Bachelor of Aboriginal Professional Practice delivers a core     Explore diverse areas of study and tailor your degree to suit your
focus on ensuring a strong student understanding of Aboriginal       interests and lifestyle. Choose from the following majors:
culture, history and politics. You will choose from the following    •	Ancient History                           • History
majors:                                                                 and Classical Languages                   •	Human Geography
•	Ancient History and Classical    •	Human Resource                • Creative and Performing Arts                  and the Environment
   Languages                           Management and Industrial     • Education                                  • Japanese Studies
•	Community Welfare                   Relations                     • English and Writing                        • Linguistics
   and Human Services               • Japanese Studies               •	Film, Media and Cultural                  • Philosophy and Religion
• Creative and Performing Arts      •	Leisure and Tourism              Studies                                   •	Politics and International
• English and Writing                  Management                    • French Studies                                Relations
•	Film, Media and Cultural         • Linguistics                    • German Language                            • Psychology Studies
   Studies                          • Philosophy and Religion        • Global Indigenous Studies                  • Sociology and Anthropology
• French Studies                    •	Politics and International
• German Studies                       Relations                     PRACTICAL EXPERIENCE
• Global Indigenous Studies         • Psychology Studies
• History                           • Sociology and Anthropology     You will gain knowledge and skills, enjoying opportunities
•	Human Geography                                                   to apply your learning through a relevant work experience
   and the Environment                                               program that allows you to develop key employability skills
                                                                     useful to a range of careers. Opportunities exist to undertake
PRACTICAL EXPERIENCE                                                Work Integrated Learning courses, internship and placements to
In addition to our campus-based courses, this degree offers a        enhance your career goals.
significant number of courses online to provide added flexibility
                                                                     CAREER OPPORTUNITIES
to your study program. A 210 hour placement course will allow
you to apply your classroom learning in a real-world setting.        Employment options for graduates are many and varied, with
                                                                     employability strengthened further by your chosen areas of
CAREER OPPORTUNITIES                                                 specialisation. Depending on the path you choose, possible
A degree in Aboriginal Professional Practice opens doors for         careers include:
jobs in a range of areas in both Aboriginal and mainstream           •   Cultural Development Officer             • Copywriter
organisations. Graduates will be able to pursue rewarding careers    •   Interpreter                              • Producer
in Indigenous affairs. Some typical roles include:                   •   Actor/Drama Coach
•	Aboriginal Cultural              •   Cultural Heritage Officer    •   Animator
   Educational Officer              •   Museum/Art Gallery Curator
•	Community Development            •   Native Title Consultant
   Worker                           •   Social Scientist             COMBINE THIS DEGREE WITH:
                                                                     • Innovation and Entrepreneurship
                                                                     • Laws (Honours)
COMBINE THIS DEGREE WITH:
• Laws (Honours)

                                                                     *Subject to final University approval

32 | newcastle.edu.au/study
BIOMEDICAL SCIENCE                                                BIOTECHNOLOGY

     ATAR:              Cut-off 78.05 | Median 89.98                   ATAR:               Cut-off 69.75 | Median 73.73
     DURATION:          3 yrs FT / 8 yrs PT                            DURATION:           3 yrs FT / 8 yrs PT
     LOCATION: 	       Newcastle - Callaghan                          LOCATION:           Newcastle - Callaghan
     UAC CODE:          482100                                         UAC CODE:           482150
     RECOMMENDED                                                       ASSUMED
     STUDIES: 	Mathematics General or Mathematics                     KNOWLEDGE:          Mathematics & Chemistry
                 & Chemistry, plus Physics or Biology                  RECOMMENDED
                                                                       STUDIES:            Physics

     Biomedical science graduates have the knowledge and               Imagine using living organisms to modify products for the
     skills to contribute to the global advancement of medical         better, like creating a new vaccine to save millions of lives.
     research practice and policy. With three unique pathways,         When you study a Bachelor of Biotechnology, you will help
     your degree is tailored to your career aspirations. Build         to develop technologies that improve our communities
     a fascinating career in scientific research as a medical          and the health of our planet. You might be the researcher
     researcher who contributes to life-saving advancements            that develops a super crop that can survive harsh climates
     against disease. Contribute to science and innovation in          and feed the hungry. The products of biotechnology are all
     education, industry, or commerce, using ground-breaking           around us and you can be right at the forefront of scientific
     medical innovations to solve real-world problems. Gain a          development and discovery.
     solid foundation for your career as a health practitioner
     with enhanced research capability.

WHAT YOU WILL STUDY                                                 WHAT YOU WILL STUDY
Opportunities to study a wide range of courses are available        Our academics are internationally recognised as leaders in their
and you will be exposed to varying modes of study including         respective fields and are working to solve real-world problems.
face-to-face and online learning. Choose from one of the            Under their leadership you will focus on the application of
following majors:                                                   DNA and cell technologies on human health, plant and animal
• Medical/Health Professional                                       agriculture and the environment. Core studies include:
• Advanced Medical Research                                         • biochemistry                      • biomolecules
• Industry and Education                                            • molecular genetics                • molecular biology
Core courses provide advanced theoretical knowledge in:
                                                                    PRACTICAL EXPERIENCE
• physiology                        • medical genetics
                                                                    The Bachelor of Biotechnology features a 10-week full time
• anatomy                           • immunology
                                                                    industrial placement, the longest placement available to
• biochemistry
                                                                    biotechnology students in Australia. A feature of this degree
PRACTICAL EXPERIENCE                                               is the separate courses focusing on laboratory skills that allow
                                                                    students to experience hands-on learning.
Hone your skills using top quality equipment in our purpose-built
$17.3 million multi-storey medical sciences precinct, including     CAREER OPPORTUNITIES
innovative PC2 and anatomy laboratories. We also offer hands-on
                                                                    Biotechnology is predicted to be the key for the future, acting
experience in industry environments.                                as the basis for solving global issues such as human and animal
                                                                    diseases, climate change, fuel alternatives and food security. You
CAREER OPPORTUNITIES
                                                                    could go into a career as a:
Graduates from the Bachelor of Biomedical Science can complete
                                                                    • Biochemist                        • Geneticist
further studies in health and medicine or work in a variety of
                                                                    • Biotechnologist                   • Laboratory Analyst
industries including allied health; pharmaceutical; biotechnology   • Clinical Research Coordinator     • Microbiologist
industries; research or academia. Some typical roles include:
•   Biotechnologist                 • Pharmacist                    ACCREDITATION
•   Clinical Research Coordinator   •	Reproductive Medicine/IVF    Our graduates can apply for membership to AusBiotech and
•   Geneticist                         Specialist                   specialist societies such as the Australian Society of Biochemistry
•   Pharmaceutical Scientist                                        and Molecular Biology. This provides access to a large network
                                                                    of biologists who have regular events to help members share
                                                                    knowledge and collaborate.

                                                                                                     The University of Newcastle | 33
BUSINESS                                                               COMMERCE

   ATAR:               Cut-off 61.10 | Median 72.00                       ATAR:              Cut-off 63.95 | Median 75.00
   DURATION:           3 yrs FT / 8 yrs PT                                DURATION:          3 yrs FT / 8 yrs PT
   LOCATION: 	        Newcastle - Callaghan & City 		                    LOCATION:           ewcastle - Callaghan & City
                                                                                             N
                       Central Coast - Ourimbah                                              Central Coast - Ourimbah
                       Singapore                                                             Singapore
   UAC CODE:           482200 - Newcastle                                 UAC CODE:          482300 - Newcastle
                       482210 - Central Coast                                                482310 - Central Coast
   ASSUMED                                                                ASSUMED
   KNOWLEDGE:          Mathematics                                        KNOWLEDGE:         Mathematics

   A business degree is the key to limitless opportunities both           If you want to go from the classroom to the corporate
   in Australia and worldwide. You could work as a marketing              boardroom then study a Bachelor of Commerce at UON.
   officer researching products and audiences for a global                Depending on your focus, you could work for a global
   consumer goods company, you could revel in your passion                consultancy assessing the financial validity and future
   for sport and manage a top-level sporting team or your                 of corporations or work for the Reserve Bank providing
   great idea could see you open a start-up company and                   economic forecasts to drive official interest rates. All
   see it grow. Our Bachelor of Business degree gives you a               commerce students will gain insight into the global
   firm understanding of the Australian and global business               interplay between the financial, legal, political and
   environments. You will hone your skills with local and                 economic systems and how these factors influence the
   international work experience in countries such as China,              contemporary business environment in Australia and
   Singapore, Samoa and Kenya.                                            across the globe.

WHAT YOU WILL STUDY                                                  WHAT YOU WILL STUDY
Choose to major in one or two of the following areas:                You will choose from one of the following majors:
•	Entrepreneurship               • International Business
                                                                     • Accounting
   and Innovation                 • Leadership and Management
                                                                     • Economics
•	Governance, Policy             • Marketing
   and Political Economy          • Sports Management                • Finance
•	Human Resource                 • Tourism Management
   Management                                                        PRACTICAL EXPERIENCE
                                                                     You will graduate with skills, knowledge and attributes desired
 RACTICAL EXPERIENCE
P                                                                    by industry. The Newcastle Business School aims to prepare you
You will graduate with skills, knowledge and attributes desired      for the global world of business with national and international
by industry. The Newcastle Business School aims to prepare you       exposure and workplace experiences. While studying you can take
for the global world of business with national and international     advantage of:
exposure and workplace experiences. While studying you can take      •	100 hours of work placement      •	short-term work placements
advantage of:                                                        •	the EMPOWER mentoring            •	international immersion
•	100 hours of work placement      •	short-term work placements       program for female students         tours
•	the EMPOWER mentoring            •	international immersion
   program for female students         tours                         CAREER OPPORTUNITIES
CAREER OPPORTUNITIES                                                 Our Commerce graduates enjoy great employment prospects with
                                                                     92% securing jobs within four months of completing their degree.
Our business graduates go on to exciting, stimulating and
                                                                     If you find working with numbers stimulating, you could have a
lucrative careers in the private, government and not-for-profit
                                                                     lucrative career in a variety of roles, such as:
sectors in Australia and internationally. About 91% secure a job
soon after graduating and some typical positions include:            •   Accountant                      • Property Developer
•	Business Development              •	International Affairs        •   Policy Analyst                  •	Real Estate Appraiser
   Manager                              and Trade Officer            •   Auditor                            and Researcher
• Entrepreneur                       • Tourist Information Officer   •   Mortgage Broker
• Sports Development Officer         • Brand Manager
                                                                     PROFESSIONAL RECOGNITION
PROFESSIONAL RECOGNITION                                             Our Accounting major is accredited through CPA Australia (CPA),
Accredited through the Australian Institute of Marketing             Chartered Accountants Australia and New Zealand (CA ANZ),
(Marketing major) and the Australian Human Resource Institute        Association of Chartered Certified Accountants (ACCA) and the
(AHRI) (Human Resource Management major).                            Association of International Accountants (AIA).

COMBINE THIS DEGREE WITH:
• Commerce                          •	Engineering (Honours)         COMBINE THIS DEGREE WITH:
• Development Studies                  (Mechanical)                  • Business
• Laws (Honours)                    •	Food Science and Human        •	Innovation and Entrepreneurship
•	Engineering (Honours)               Nutrition                     • Laws (Honours)
   (Chemical)                       • Information Technology
• Engineering (Honours) (Civil)     •	Innovation and
•	Engineering (Honours)               Entrepreneurship
   (Electrical and Electronic)

34 | newcastle.edu.au/study
COMMUNICATION                                                     COMPUTER SCIENCE

  ATAR:               Cut-off 71.80 | Median 80.25                  ATAR:               Cut-off 79.05 | Median 80.00
  DURATION:           3 yrs FT / 8 yrs PT                           DURATION:           3 yrs FT / 8 yrs PT
  LOCATION: 	        Newcastle - Callaghan                         LOCATION:           Newcastle - Callaghan
  UAC CODE:           482350                                        UAC CODE:           482400
  ASSUMED                                                           ASSUMED
  KNOWLEDGE:           nglish (Standard)
                      E                                             KNOWLEDGE: 	Mathematics (Band 5 or above)
                      or English (Advanced)                         RECOMMENDED
                                                                    STUDIES: 	Mathematics Extension 1
                                                                                (Band E1 or above)

  If a career in media, television production, radio or             Computer scientists are capable of solving the world's
  public relations inspires you, then look no further               greatest challenges in a fast-moving industry at the
  than the Bachelor of Communication. Develop the                   forefront of new technology. They work on challenging
  capabilities needed to construct and present clear and            programming tasks, developing new software technologies
  effective narratives and arguments across written, audio          and sophisticated new online systems.
  and multimedia forms. Learn to push your individual               This degree produces innovative and resourceful computer
  boundaries, develop your strengths and gain practical             scientists who are experts at complex problem solving,
  skills that will prepare you for careers in the creative          artificial intelligence, robotics, computer graphics,
  industries both in Australia and around the globe.                digital forensics, bioinformatics, web development
                                                                    and data security.

WHAT YOU WILL STUDY                                              WHAT YOU WILL STUDY
You will choose from one of the following majors:                Choose to specialise with one of the following majors:
• Journalism                      • Media Studies                • Data Science
• Media Production                • Public Relations             •	Computer Systems and Robotics
                                                                 • Software Development
PRACTICAL EXPERIENCE
The Bachelor of Communication has been designed to               PRACTICAL EXPERIENCE
incorporate work placement or projects within industry as a      UON's computer science laboratories offer cutting-edge facilities,
significant component of your specialist major. Students are     providing the perfect practical environment to apply your
invited to take advantage of our business partnership networks   knowledge and test your skills. A Work Integrated Learning course
with NBN Television, Newcastle Herald and ABC 1233. You also     is available in your final year where you complete 100 hours of
have the opportunity to complete an international placement.     work placement in an external organisation.

CAREER OPPORTUNITIES                                             CAREER OPPORTUNITIES
Graduates can find employment in a variety of roles in many      Computer science is a high-growth industry with lots of available
different types of organisations. Some example jobs include:     roles, but there are so many jobs that haven't even been invented
• Copywriter                      • Public Relations Officer     yet! Opportunities exist all over the world in almost every industry
• Journalist                      • Speechwriter                 from IT to business, manufacturing, defence and many more.
• Media Officer                   • Producer                     Some typical positions include:
                                                                 • Data Scientist                   • Games Developer
                                                                 • Software Architect               • Business Intelligence Director
                                                                 •	Computer Software Program       •	Application Development
COMBINE THIS DEGREE WITH:
                                                                    Manager                            Manager
• Laws (Honours)
                                                                 PROFESSIONAL RECOGNITION
                                                                 Accredited by The Australian Computer Society.

                                                                 COMBINE THIS DEGREE WITH:
                                                                 •	Engineering (Honours) (Computer Systems)
                                                                 • Mathematics

                                                                                                 The University of Newcastle | 35
CONSTRUCTION MANAGEMENT                                              CREATIVE INDUSTRIES
   (BUILDING) (HONOURS)
   ATAR:                  Cut-off 63.20 | Median 74.00                  ATAR:        Cut-off 63.20 | Median 72.95
   DURATION:              4 yrs FT / 10 yrs PT                          DURATION:    3 yrs FT / 8 yrs PT
                                                                        LOCATION:    Newcastle - Callaghan
   LOCATION: 	           Newcastle - Callaghan
                                                                        UAC CODE:     482480
                          Distance
                                                                        ASSUMED
                          Singapore
                                                                        KNOWLEDGE: 	English (Standard) or English (Advanced)
   UAC CODE:              482450 - Newcastle                            RECOMMENDED
                          482460 - Distance                             STUDIES: 	   One or more of English (Advanced);
   RECOMMENDED                                                                        Drama; Design & Technology; Information
   STUDIES: 	English (Standard) or English                                           Processes & Technology; Music 1; Music 2;
                                                                                      Software Design & Development; Visual Arts;
               (Advanced) & Mathematics
                                                                                      Photography, Video & Digital Imaging

   The construction industry in Australia is booming.                   The Bachelor of Creative Industries is a breakthrough
   Construction managers lead and coordinate physical                   degree designed for those looking to make real cultural,
   infrastructure projects, working on site, but playing an             political and social impact through innovative and
   in-direct role in hands-on building. They schedule and               entrepreneurial approaches to creative output. Open
   coordinate all of the design and construction processes              your eyes to the possibilities and become a trailblazer by
   including selecting, hiring and supervising trade                    developing the entrepreneurial skills to innovate across a
   contractors, as well as the project budget and legal aspects.        range of creative fields. Set yourself up for more than one
   Our degree is the most professionally recognised in                  career through interdisciplinary collaboration across eight
   Australia and we have flexible study options making it               diverse areas of study.
   easy for you to study by distance or work in the industry
   while studying.

WHAT YOU WILL STUDY                                                  WHAT YOU WILL STUDY
Directly reflecting the needs of industry, you will build critical   Choose from the following eight major areas of study:
workplace skills in:                                                 • Communication and Media        •	Visual Art: Imaging
•	building information               •	economics, finance          • Creative and Performing Arts      Technologies
   modelling (BIM)                       and tendering               • Design                         • Visual Art: Studio Practices
•	building surveying                 • law, health and safety       • Information Technology         • Writing and Publishing
   and estimating                     •	management and              • Music
•	construction ecology                  communication
   and technology                                                    PRACTICAL EXPERIENCE
                                                                     You will have the opportunity to conceptualise, apply and
PRACTICAL EXPERIENCE                                                showcase your skills through a major creative project. You will
Construction management students complete 16-weeks of                also enjoy access to our state-of-the-art facilities, training
professional practice. Through your work placement you'll build      spaces, industry-standard equipment and venues dedicated to
vital professional networks and put your learning into practice.     developing your skills and showcasing your creative output. This
As part of this degree, you will also be mentored by senior staff    includes our Innovation Lab (iLab), designed to foster innovation
at Buildsoft.                                                        and interdisciplinary collaboration.

CAREER OPPORTUNITIES                                                 CAREER OPPORTUNITIES
The construction industry is massive and continues to grow           Studying the Bachelor of Creative Industries will give you the
– over the past five years, employment in the NSW construction       skills and experience to work across a broad range of professions,
industry has increased by 11% and 92% of our graduates find          whether you're directing, supporting or delivering creative
work within four months of completing their degree. Job              content. Examples of career opportunities may include:
possibilities include:                                               • broadcasting                    • exhibition management
• Building Surveyor                   • Property Developer           • community arts and culture      • film-making
• Certifier                           • Quantity Surveyor            • design                          • writing and communications
• Project Manager

PROFESSIONAL RECOGNITION
Fully endorsed by five professional bodies in Australia and
internationally:
•	Australian Institute               •	Chartered Institute
   of Building (AIB)                     of Building (CIOB)
•	Royal Institution of               •	Australian Institute of
   Chartered Surveyors (RICS)            Building Surveyors (AIBS)
•	Australian Institute of
   Quantity Surveyors (AIQS)

36 | newcastle.edu.au/study