Supporting people with autism through adulthood
Page content transcription
If your browser does not render page correctly, please read the page content below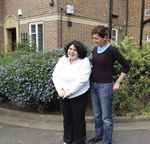 Supporting people with autism
through adulthood
REPORT BY THE COMPTROLLER AND AUDITOR GENERAL | HC 556 Session 2008-2009 | 5 June 2009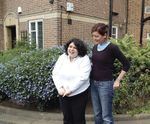 The National Audit Office scrutinises
public spending on behalf of
Parliament. The Comptroller and
Auditor General, is an Officer of the
House of Commons. He is the head of
the National Audit Office which
employs some 850 staff. He and the
National Audit Office are totally
independent of Government.
He certifies the accounts of all
Government departments and a wide
range of other public sector bodies;
and he has statutory authority to report
to Parliament on the economy,
efficiency and effectiveness with
which departments and other bodies
have used their resources. Our work
leads to savings and other efficiency
gains worth many millions of pounds:
at least £9 for every £1 spent running
the Office.
The NAO have produced a DVD illustrating the
themes covered in this report. Its content can be
   viewed at www.nao.org.uk/autismdvd, and
      copies of the DVD can be obtained
         via enquiries@nao.gsi.gov.uk

                                              Design and Production by
                                              NAO Marketing & Communications Team
                                              DP Ref: 008918
                                              This report has been printed on Consort
                                              Royal Silk and is produced from a
                                              combination of ECF (Elemental Chlorine
                                              Free) and TCF (Totally Chlorine Free) wood
                                              pulp that is fully recyclable and sourced
                                              from carefully managed and renewed
                                              commercial forests. The range is
                                              manufactured within a mill which is
                                              registered under the BS EN ISO 9001
                                              accreditation, which provides the highest
                                              standard of quality assurance.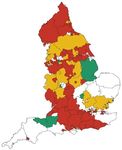 Supporting people with autism through adulthood
                                                                                         A report by the Comptroller and Auditor General
Published by TSO (The Stationery Office) and available from:

Online
www.tsoshop.co.uk

Mail, Telephone, Fax & E-mail
TSO
PO Box 29, Norwich, NR3 1GN
Telephone orders/General enquiries: 0870 600 5522
Order through the Parliamentary Hotline
Lo-Call 0845 7 023474
Fax orders: 0870 600 5533
E-mail: customer.services@tso.co.uk
Textphone: 0870 240 3701

The Parliamentary Bookshop
12 Bridge Street, Parliament Square,
London SW1A 2JX
Telephone orders/General enquiries 020 7219 3890
Fax orders: 020 7219 3866
Email: bookshop@parliament.uk                                         £14.35
Internet: http//www.bookshop.parliament.uk
                                                                                         The Stationery Office

                                                                ISBN 978-0-10-295503-3
TSO@Blackwell and other Accredited Agents

Customers can also order publications from:

TSO Ireland
16 Arthur Street, Belfast BT1 4GD
028 9023 8451 Fax 028 9023 5401                                9 780102 955033
Supporting people with autism
                                            through adulthood

                                                                                Ordered by the
LONDON: The Stationery Office                                              House of Commons
£14.35                                                            to be printed on 4 June 2009

        REPORT BY THE COMPTROLLER AND AUDITOR GENERAL | HC 556 Session 2008-2009 | 5 June 2009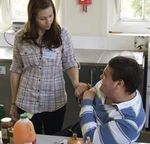 This report has been prepared under Section 6
of the National Audit Act 1983 for presentation
to the House of Commons in accordance with
Section 9 of the Act.

Tim Burr
Comptroller and Auditor General
National Audit Office
28 May 2009

The National Audit Office
study team consisted of:
Frazer Clark, Jennie Nicholson, Sophia Parveen,
Alex Scharaschkin, Louise Sumner,
Rowena Tozer and David Xu, with the assistance
of Monica Binns, Louise Cardani,
Benjamin Charlton, Helen Evans, Chris Grant,
Ben Jones, Rashmi Rajyaguru and Simone Tsang,
under the direction of Mark Davies

This report can be found on the National Audit
Office web site at www.nao.org.uk

For further information about the
National Audit Office please contact:
National Audit Office
Press Office
157-197 Buckingham Palace Road
Victoria
London
SW1W 9SP
Tel: 020 7798 7400
Email: enquiries@nao.gsi.gov.uk
© National Audit Office 2009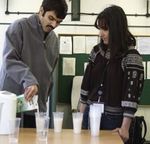 contents
summary                                                4

Part ONE
Strategy and planning for adults                     11
with autism

Part TWO
Knowledge and awareness of autism                    19
across public services

Part THREE
Eligibility and access to services                   23

Part four
Improving the effectiveness of services              34
for adults with autism

Appendices

1 Methodology                                        40

2 Economic modelling                                 46

Glossary                                              52

Photographs courtesy of Mystic Monkey and Ladbroke Grove Autism Centre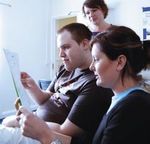 SuMMARy
    1     Autism is a lifelong developmental disability,                               2      Owing to variable identification rates and a general
    sometimes referred to as Autistic Spectrum Disorder                                lack of data, it is difficult to quantify with certainty the
    (ASD) or Autistic Spectrum Condition (ASC). Its causes                             number of people with autism. Recent estimates suggest
    are not fully understood, although there is some                                   that there are about half a million people with autism in
    evidence that genetic factors are involved. The term                               England, of whom around 400,000 are adults,1 and that
    'spectrum' is used because, while all people with                                  autism is three to four times more common in men than
    autism share three main areas of difficulty (Box 1), their                         in women.2 Uncertainty about the prevalence of autism
    condition affects them in different ways. Some can live                            means that it is also difficult to estimate its associated
    relatively independently – in some cases without any                               costs precisely. A recent study by researchers at King's
    additional support – while others require a lifetime of                            College London estimated that autism costs the UK
    specialist care.                                                                   economy around £28.2 billion per year (£25.5 billion for
                                                                                       adults, and £2.7 billion for children). Of the £25.5 billion
                                                                                       cost for adults, 59 per cent is accounted for by services,
                                                                                       36 per cent by lost employment for the individual with
                                                                                       autism, and the remainder by family expenses.3

1     Knapp et al., The Economic Consequences of Autism in the UK (Foundation for People with Learning Disabilities, 2007).
2     Baird, G, Simonoff, E, Pickles, A, et al., 'Prevalence of disorders of the autism spectrum in a population cohort of children in South Thames: the Special
      Needs and Autism Project (SNAP)' in The Lancet 368 (2006), 210-215.
3     Knapp et al., The Economic Consequences of Autism in the UK.

4     SuPPORTING PEOPLE WITH AuTISM THROuGH ADuLTHOOD
summary

3     Although the needs of adults with autism vary                            7     We explored the possible impacts of providing
between individuals, in England the services they require                      specialised health, social care and employment
will usually be the responsibility of one of four government                   support for adults with high-functioning autism. Wider
departments: the Department of Health, the Department                          implementation of such services would require additional
for Children, Schools and Families, the Department for                         expenditure, for example an estimated £40 million per
Work and Pensions, and the Department for Innovation,                          year by Primary Care Trusts and Local Authorities to
Universities and Skills (Figure 1 overleaf). Individual                        provide specialised health and social care teams across
policy responsibilities of a number of other departments                       the whole of England. Evidence from existing specialised
may also be relevant to people with autism, for example                        services does however indicate that they can improve
the Department for Communities and Local Government                            outcomes for service users, and our model suggests that
Supporting People programme, which delivers housing-                           the costs could over time be outweighed by overall public
related support services for vulnerable individuals.                           expenditure savings.

4     This report examines the range of services for adults
with autism and their carers in England, including health                        BOX 1
and social care, education, benefits and employment
support. It focuses on services for adults rather than                           The features of autism
children because children's services are currently more                          n    The three main areas of difficulty experienced by all people
developed than those for adults, and have also been                                   with autism are:
examined in depth in other recent investigations such as                              n   communicating socially, particularly using and
The Bercow Review.4 There is, however, much evidence                                      understanding facial expressions, tone of voice and
that the transition from children's to adult services can be                              abstract language;
difficult for people with autism and their carers, and hence                          n   recognising or understanding other people's emotions
our study also covers arrangements for transition planning,                               and feelings, and expressing their own, making it more
which starts formally at age 14.                                                          difficult to fit in socially; and

                                                                                      n   understanding and predicting other people's behaviour,
                                                                                          making sense of abstract ideas, and imagining
Main findings                                                                             situations outside their immediate daily routine.

5     People with autism may use a very wide range                               n    Other related features can include: love of routines and
of public services, as shown in Figure 1. The data                                    rules, aversion to change, and sensory sensitivity (for
                                                                                      example a dislike of loud noises).
available on the numbers of people with autism using
services is limited, so drawing conclusions on the                               n    Around half of people with autism also have a learning
differential effectiveness of service provision as a whole,                           disability (sometimes known as 'low-functioning'1 autism),
                                                                                      while the rest do not (so-called 'high-functioning' autism,
by comparing outcomes for people with autism with
                                                                                      which includes Asperger Syndrome).
outcomes for people who do not have autism, is difficult.
Nevertheless, our analysis suggests that there are two                            Source: Lorna Wing, The Autistic Spectrum: A Guide for Parents and
key areas where the effectiveness of existing services can                        Professionals (adapted)

be improved: better strategy and planning, based on
                                                                                 NOTE
good information and raising levels of knowledge and
                                                                                 1 Current social care policy is based on a 'social' model of disability,
awareness of the nature of autism and the potential                              which emphasises the need for person-centred approaches focusing on
needs of autistic people. Addressing these two issues                            individual needs rather than diagnostic 'labels'. Where our report refers
                                                                                 to the terms 'high-' and 'low-functioning', this is to reflect differences
could improve outcomes for this group by making better                           in services and eligibility criteria, or to inform assumptions used in our
use of existing resources.                                                       financial modelling (Appendix 2), rather than to suggest that people with
                                                                                 autism should be categorised as two distinct groups.

6     There is also scope for better targeted support
for people with high-functioning autism/Asperger
Syndrome. Such people may not be eligible for the
learning disability services available to people with
low-functioning autism, as well as being unable to
access other support services unless they have a physical
disability or a mental health problem.

4    Department for Children, Schools and Families, The Bercow Report: A Review of Services for Children and Young People (0–19) with Speech, Language and
     Communication Needs (July 2008).

                                                                                       Supporting People with Autism through Adulthood                        5
summary

    1      Main government departments with responsibilities for young people and adults with autism

       department of Health                                                                       department for children, Schools and Families

       Has overall policy responsibility for children's and                                       Has overall policy responsibility for children's
       adults' healthcare, and adults' social care.                                               education and social care, and transition into adult
                                                                                                  education, training or employment.

                         Healthcare                                         Social care                           Transition planning and co-ordination

                                                                       Person with Autism

        Employment support                    Benefits and allowances                   Further education and training                     Higher education

       department for Work and Pensions                                                           department for Innovation, universities and Skills

       Has overall policy responsibility for helping people                                       Has overall policy responsibility for all post-19
       to move into work and supporting those who                                                 learning, including further and higher education.
       cannot, and for supporting disabled people and
       their carers.

    Source: National Audit Office

    NOTE
    Although this report focuses on the role of these four key departments in providing services to people with autism, a number of other departments have policy
    responsibilities which may be relevant to this group. For example, the Department for Communities and Local Government's Supporting People programme
    aims to improve the quality of life of vulnerable people (which may include those with autism) through the provision of housing-related services supporting
    independent living.

6       Supporting People with Autism through Adulthood
summary

8     A key factor would be the proportion of the local         Conclusion on Value for Money
population with high-functioning autism identified by
specialised services and given appropriate support, for         10 Better outcomes for people across the whole autism
example to live more independently or to obtain and             spectrum could be achieved by greater awareness of
retain employment. We estimate that if such services            autism in strategic planning, and better knowledge
identified and supported around four per cent or more of        amongst those responsible for assessing and meeting
the adults with high-functioning autism in their local area,    the needs of people with autism. These improvements,
they could become cost-neutral across public spending           although difficult to quantify, would help to target
as a whole over time, as well as resulting in additional        resources more effectively to meet the needs of this group.
earnings and reduced expenses for individuals.
                                                                11 Providing specialised support to adults with high-
9     Increasing the identification rate further could result   functioning autism can improve outcomes for this group,
in greater financial benefits over time. On a number of         including additional earnings and reduced expenses for
key assumptions, for example regarding housing settings         the individuals concerned. Achieving this improvement
and employment rates, some of them based on limited             would potentially require significant changes to existing
data, our model suggests that a six per cent identification     service delivery arrangements, with the creation of
rate could lead to potential savings of £38 million per         new roles and new ways of joint working between
year, and an eight per cent rate to savings of £67 million.     organisations. There would be costs in implementing
Further work is needed to quantify the potential costs and      such services more widely, but also savings, though the
benefits more precisely, and to explore in more detail the      benefits may be realised by delivery partners elsewhere
potential impacts of implementing such services.                in the system rather than by the lead organisation funding
                                                                the service. Local health and social care organisations
                                                                and Jobcentre Plus would therefore need to work together
                                                                in developing services, for example through pooled
                                                                health and social care budgets and joint commissioning
                                                                arrangements.

                                                                      Supporting People with Autism through Adulthood        7
summary

Conclusions and Recommendations                                       have a transition plan prepared in year nine
                                                                      of compulsory education. Only 45 per cent
12 On the basis of our examination, we recommend                      of Local Authorities responding to our survey
that action needs to be taken to improve outcomes for                 told us they knew how many children with
adults with autism in three main areas.                               autism and a Statement of Special Educational
                                                                      Needs had a completed transition plan. The
a    The organisations responsible for supporting people              Department for Children, Schools and Families
     with autism need better awareness of the number of               has recently contracted with the Council for
     people with autism, both to plan and deliver services            Disabled Children and partners to provide a
     appropriately, and to measure how effectively                    National Transition Support Team to improve
     services are meeting the needs of this group.                    the experience of disabled young people and
                                                                      their families at transition.
     i	Most NHS organisations and Local Authorities
        lack robust data on numbers of people with            		The National Transition Support Team should
        autism in their area, thus limiting their ability        use its local area self-assessment work to identify
        to identify need, plan capacity and commission           good practice in transition planning for young
        appropriate services. Only 18 per cent of Local          people with autism, as well as to identify those
        Authorities and NHS partners responding to               local areas where this group is at risk of poor
        our survey were able to give precise numbers             transition. Its advice to the Department should
        of adults with low‑functioning autism known to           include specific reference to young people with
        services, while only 12 per cent could do so for         autism and the improvements needed locally to
        the high-functioning group.                              support them.

        NHS organisations and Local Authorities should             iii	The Connexions service, which supports
        collate existing data from learning disability and              young people with a learning difficulty or
        mental health services to identify and record                   disability through transition and into further
        all adults with autism known to services in                     education, training and work up to the age of
        their area. Directors of Children's and Adult                   25, did not know the training, employment or
        Services should forecast future demand for                      education status of 31 per cent of these clients
        services by collating and sharing routine Schools               as at December 2008. Only one quarter of
        Census data, covering numbers of pupils with                    parents surveyed in 2006 felt that transition
        Statements of Special Educational Needs and                     support was coordinated, and one in three
        at School Action Plus who have autism and are                   felt that Connexions' knowledge of autism
        approaching school‑leaving age.                                 was not adequate.

        The Department of Health should build on the          		As part of their new role in providing Connexions
        results of its planned prevalence work to develop        services from 2008-09, Local Authorities could
        Local Authority and NHS commissioning                    provide specific training in autism to their
        guidance, including tools for calculating expected       Connexions personal advisors. The Department
        levels of prevalence. Local organisations should         for Children, Schools and Families should
        use these tools to assess where they are at most         require all Connexions services to provide
        risk of not identifying autism or meeting the needs      complete and comparable data from the
        of people with autism and their carers.                  Connexions Client Caseload Information System
                                                                 (CCIS), and use this data to benchmark how
     ii	Managing the transition of young people with
                                                                 well local services are supporting people with
         autism from childhood to adult services requires
                                                                 autism up to the age of 25, including those not in
         effective planning and joint working between
                                                                 education, employment or training.
         health, social care, education and employment
         organisations. The Special Educational Needs
         code of practice requires every child with a
         Statement of Special Educational Need to

8    Supporting People with Autism through Adulthood
summary

     iv	Around 65 percent of Local Authorities and NHS     b    Service providers need a better understanding of
         bodies responding to our survey have difficulty         what autism is and of the range of potential needs
         finding appropriate residential placements and          of people with autism, to enable them to meet those
         supported housing for adults with autism within         needs more effectively with better targeted, more
         their area. Over 90 per cent were unable to             appropriate services.
         give us figures for expenditure on out-of-area
         inpatient services for adults with autism, and          vi	Only 29 per cent of Local Authorities
         over two thirds were not able to estimate their             responding to our survey said training for
         expenditure on out-of-area residential care                 staff assessing eligibility for care services
         for adults with autism. While a small number                covered high-functioning autism. Eighty per
         of people with particularly complex needs                   cent of GPs feel they need additional guidance
         may need specialised resources that cannot be               and training to manage patients with autism
         provided in-area (for example forensic mental               more effectively.
         health services), for others appropriate support
         could often be provided locally at lower cost.     		The Department of Health should provide
                                                               guidance to Primary Care Trusts on how
		The Department of Health should draw up                     to improve knowledge and awareness of
   good practice guidelines for commissioning                  autism amongst GPs and other primary care
   support for adults with autism out-of-area, and             practitioners. Local Authorities should provide
   encourage Local Authorities, Primary Care                   specific training in autism to all staff carrying out
   Trusts and NHS Mental Health Trusts to review               community care assessments. Where staff have
   the appropriateness and cost-effectiveness                  not yet received such training, Local Authorities
   of their long-term out-of-area residential and              should identify appropriate local partners (such as
   inpatient placements of people with autism.                 third-sector organisations) with autism expertise
   Strategic Health Authorities should formulate               to assist with the assessment process.
   strategic plans for managing out-of-area provision
   commissioned across their regions, including                  vii	People with autism and their carers report
   planning to develop the provider market, and                       that Department for Work and Pensions
   drawing on pooled information on the costs                         employment support services do not always
   and outcomes of residential services across                        meet their needs. Although training for
   geographical and sectoral boundaries.                              Disability Employment Advisors now includes
                                                                      autism-specific content, the initial training
     v	The current reconfiguration of health and                     received by around 200 of the 500 Disability
        social care provision with greater emphasis on                Employment Advisors currently in post did not
        personalisation presents a good opportunity                   cover autism.
        to help people with autism obtain more
        appropriate services. There are also risks to be    		The Department for Work and Pensions
        managed, however, as people with autism may            should provide awareness training in autism for
        need support to manage personal finances and           Disability Employment Advisors whose initial
        relationships with providers.                          training took place prior to November 2005,
                                                               including advice on how to communicate
		As part of its forthcoming autism strategy, the             effectively with people with autism and their
   Department of Health should provide guidance                carers to identify their needs, and work effectively
   to Local Authorities on: appropriate quality                with specialist autism organisations to meet them.
   control of individual services that people with
   autism may use; supporting people with autism
   and their carers to manage their financial and
   contractual arrangements, and providing people
   with autism and their carers with sufficient
   information to make informed choices about
   available services.

                                                                 Supporting People with Autism through Adulthood       9
summary

 		In developing the Government's autism strategy,                                 		The Department for Innovation, Universities and
    the Department of Health and Department                                            Skills should make clear to Disabled Students'
    for Work and Pensions should work together                                         Allowances assessors and higher education
    to appraise the costs and benefits of different                                    disability advisors that a support package for a
    models for providing specialised employment                                        student with autism can legitimately include social
    support appropriate to the needs of adults with                                    mentoring as well as course-related support.
    autism. They should identify how these models
    could be integrated within local structures                                     c      Better-targeted specialised provision for adults with
    developed to deliver the Valuing People Now                                            high-functioning autism/Asperger Syndrome, both
    strategy for people with learning disabilities5 and                                    diagnostic services and post-diagnostic support,
    the forthcoming cross-government Public Service                                        has the potential to lead to improved quality of
    Agreement Target (PSA) 166 employment strategy.                                        life for people with autism and their carers, as
                                                                                           well as improving the cost-effectiveness of current
      viii	People with autism can have valuable skills                                    service provision.
           to offer employers, but employment rates for
           people with autism are low, with many finding                                   x	Adults with high-functioning autism and
           lack of understanding of autism amongst                                            Asperger Syndrome often struggle to obtain
           employers a significant barrier to work. Recent                                    a diagnosis, and owing to eligibility criteria or
           estimates suggest that only 15 per cent of adults                                  lack of provision, frequently fail to access either
           with autism are in full-time employment.7 Yet with                                 learning disability or mental health services.
           appropriate awareness training and support, a                                      Only 10 per cent of Local Authorities and NHS
           number of employers have successfully integrated                                   bodies responding to our survey commission
           people with autism into their workforce.                                           ongoing support for high-functioning autism
                                                                                              from specialist teams, yet the 'preventative'
 		The Department for Work and Pensions                                                      support which they provide could enable
    should work at a national level with employer                                             more adults with autism to live relatively
    organisations such as Employers' Forum on                                                 independently in the community.
    Disability to raise awareness amongst employers
    of the potential benefits of employing people with                              		The Department of Health should build on
    autism, and what adjustments might be needed to                                    our modelling to show Local Authorities and
    support them.                                                                      NHS organisations the costs and benefits of
                                                                                       specialised diagnostic and support services for
      ix	Robust routine data on retention and                                         high-functioning autism. Its forthcoming autism
          achievement rates for students with autism                                   strategy should set out good-practice examples
          has been limited to date, but evidence from                                  of how to deliver such support, with particular
          Disability Support Officers suggests that,                                   reference to reducing social isolation and mental
          with appropriately targeted support, they                                    health difficulties, developing independent living
          can complete their courses with good results.                                skills and relationships, providing appropriate
          There is, however, some lack of understanding                                housing, and offering information and support
          amongst university disability advisors and                                   for carers. The strategy should indicate the sort
          students as to whether Disabled Students'                                    of outcomes which Local Authorities and NHS
          Allowances can be used to fund the social                                    bodies should be aiming to achieve, and how
          mentoring needed for students with autism.                                   performance in supporting adults with autism
                                                                                       should be assessed. It should also emphasise the
                                                                                       need for local bodies to co-ordinate the funding
                                                                                       and development of such services, for example
                                                                                       through pooled budgets and joint commissioning.

 5    Department of Health, Valuing people now: a new three-year strategy for people with learning disabilities (19 January 2009). (http://www.dh.gov.uk/en/
      Publicationsandstatistics/Publications/PublicationsPolicyAndGuidance/DH_093377).
 6    Cabinet Office, PSA Delivery Agreement 16: Increase the proportion of socially excluded adults in settled accommodation and employment, education or
      training (October 2007) (http://www.cabinetoffice.gov.uk/media/cabinetoffice/social_exclusion_task_force/assets/chronic_exclusion/psa_da_16.pdf).
 7    National Autistic Society, Think Differently, Act Positively – Public Perceptions of Autism (2008), p. 19 (http://www.autism.org.uk/content/1/c6/01/47/21/
      think%20diff%20acrt%20pos.pdf).

10   Supporting People with Autism through Adulthood
Strategy and planning for
     PART ONE                                                                       adults with autism

Scope of this report                                                                1.4 People with Asperger Syndrome and
                                                                                    high-functioning autism are affected by the impairments
1.1 This report examines the effectiveness of support                               common to all people with autism (Figure 2 overleaf).
services to adults with autism and their carers in England,                         They may, however, have fewer problems with verbal
including health and social care, education, benefits and                           communication, and it may not be immediately
employment support. It focuses on services for adults                               apparent that they have the condition from their outward
rather than children because children's services are                                appearance or behaviour.
currently more developed than those for adults, and have
also been examined in other recent investigations such                              1.5 People with autism may also have learning
as the Bercow Review8 and the current Lamb Inquiry.9                                disabilities and learning difficulties, including dyslexia and
There is, however, much evidence that the transition from                           dyspraxia. While some people with learning difficulties
children's to adult services can be difficult for people with                       can live independently, others with severe intellectual
autism and their carers, and hence our study also covers                            impairments impacting on adaptive skills in all areas of
arrangements for transition planning, which starts formally                         their lives may require lifelong specialist support. Other
at age 14.                                                                          conditions sometimes associated with autism include
                                                                                    attention deficit hyperactivity disorder (ADHD), or
                                                                                    medical conditions such as epilepsy.
What is autism?
1.2 Autism10 is a lifelong developmental condition,                                 1.6 The three main areas of difficulty which all people
sometimes referred to as Autism Spectrum Disorder (ASD)                             with autism share relate to 'social communication',
or Autistic Spectrum Condition (ASC). Its causes are not                            'social interaction' and 'social imagination' (Figure 2).
fully understood, although there is some evidence that                              People's difficulties in these areas may be accompanied
genetic factors are involved. The word 'spectrum' is used                           by other related features, such as a love of routines and
because, while all people with autism share three main                              rules, or sensory sensitivity (for example a dislike of loud
areas of difficulty, their condition affects them in different                      noises, bright lights or certain colours and textures). These
ways. Some can live relatively independently – in some                              difficulties can impact on the lives of people with autism
cases without any additional support – while others                                 and their carers in many ways, and mean that they require
require a lifetime of specialist care.                                              a wide range of support to cope with day-to-day life.

1.3 Around half of people with autism also have a
learning disability (sometimes known as 'low-functioning'
autism), while the rest do not (so-called 'high-functioning'
autism, which includes Asperger Syndrome).11

8    Department for Children, Schools and Families, The Bercow Report: A Review of Services for Children and Young People (0–19) with Speech, Language and
     Communication Needs (July 2008).
9    http://www.dcsf.gov.uk/lambinquiry/.
10   The term 'autism' is used in our report to cover the whole autistic spectrum, including autism, high-functioning autism, Asperger syndrome and Pervasive
     Developmental Disorder-Not Otherwise Specified (PDD-NOS). See Glossary for more details.
11   Current social care policy is based on a 'social' model of disability, which emphasises the need for person-centred approaches focusing on individual
     needs rather than diagnostic 'labels'. Where our report uses the terms 'high-' and 'low-functioning', this is to reflect differences in services and eligibility
     criteria, or to inform assumptions used in our financial modelling (Appendix 2), rather than to suggest that people with autism should be categorised as two
     distinct groups.

                                                                                             SuPPORTING PEOPLE WITH AuTISM THROuGH ADuLTHOOD                        11
part one

     2       Difficulties experienced by people with autism and their associated support needs

                                Areas of difficulty                                                              Needs

      Social communication                                                        Speech and language therapy to facilitate verbal and/or non-
                                                                                  verbal communication.
      n®    Difficulty with both verbal and non-verbal language.
            Although many people with autism have good language
                                                                                  Monitoring by trained staff to manage risk of social isolation,
            skills, some may not speak or have limited speech.
                                                                                  mental and physical health problems.
            While they may usually understand what other people
            say to them, some will prefer to use alternative means
            of communication themselves, such as sign language or                 Social clubs and coaching in building relationships with friends,
            visual symbol systems.                                                classmates, partners and work colleagues.

      n®    Literal understanding of language, and difficulty using or
                                                                                  Specialised support in finding and retaining a job, including
            understanding abstract language, or jokes and sarcasm.
                                                                                  mentoring and awareness training both for person with autism
      n®    Difficulty understanding non-verbal communication such as             and their colleagues. Trained support when attending job
            facial expressions or tone of voice.                                  interviews, or alternative formats such as work trials.

      Social Interaction                                                          Monitoring by trained staff to manage increased risk of social
                                                                                  isolation, mental and physical health problems.
      n®    Difficulty recognising or understanding other people's
            emotions and feelings. It may be difficult for them to fit in
            socially as they may, for example, appear insensitive or              Social clubs and coaching in building relationships with friends,
            start an 'inappropriate' subject of conversation.                     classmates, partners and work colleagues.

      n®    Difficulty expressing feelings, emotions, or needs, which can
            mean their behaviour is seen as strange or inappropriate.             Specialised support to find and retain a job, including mentoring
            They may, for example, prefer to be alone or deal with                and awareness training both for person with autism and their
            anxiety by engaging in repetitive behaviour.                          colleagues. Trained support when attending job interviews, or
                                                                                  alternative formats such as work trials.

      Social Imagination                                                          Mentoring to reduce vulnerability to theft or exploitation, and to
                                                                                  manage increased risk of physical harm, e.g. crossing the road or
      n®    Difficulty understanding and predicting other people's
                                                                                  facing potentially threatening behaviour.
            behaviour, making sense of abstract ideas, and imagining
            situations outside their immediate daily routine.
                                                                                  Predictable supportive living and work environment.
      n®    Difficulty interpreting other people's actions, or predicting or
            imagining what might happen next.                                     Mentoring and staged transition support when changing
                                                                                  locations, routines or activities (e.g. schools, housing).
      n®    Difficulty coping in new or unfamiliar situations, with
            changes in routine, or planning for the future.
                                                                                  Mentoring and advice to manage personal finances, housing and
                                                                                  self-care/healthcare.

      related Features                                                            Adapted teaching methods and sensory environments in school,
                                                                                  college or university, to reduce risk of drop-out.
      n®    Ritualistic behaviour;

      n®    Love of routine and rules;                                            Environmental adjustments at home (e.g. adapted housing) and in
                                                                                  the workplace (e.g. adjustments to layout, lighting, etc).
      n®    Intense interest in a particular subject; and

      n®    Sensory sensitivity (e.g. noise, light, texture).                     Specialised employment support and awareness training, as above.

     Source: Lorna Wing, The Autistic Spectrum: A Guide for Parents and Professionals (adapted)

12         Supporting People with Autism through Adulthood
part one

1.7 Although it is possible to classify in general terms                  impairments and needs is very large. These illustrative
the difficulties of people with autism, the fact that it                  examples show some of the difficulties and support needs
is a spectrum condition means the range of possible                       of people at various points on the autistic spectrum:

  Example One
  Adam is 35 years old. He was diagnosed aged five with classic           part in music and art classes, life skills, communication sessions,
  'low-functioning' autism with a learning disability. Adam attended      and physical activity. As well as funding Adam's residential
  a special school run by an autism charity from age five to 18.          placement, his Local Authority has also provided funding for
  Adam is largely non-verbal and sometimes uses a symbol system           14 hours per week of one-to-one support for Adam as a result of
  to communicate with his carers. Adam also suffers from epilepsy,        his communication needs.
  for which he takes medication.
                                                                          Adam receives Disability Living Allowance, which is used to pay
  Adam lives in a residential placement with eight other residents        for items such as clothing, social trips and a CD player, as Adam
  in a service run by a third-sector organisation. This placement is      enjoys listening to music.
  funded out of area by his home Local Authority, with the contract
                                                                          There is a GP attached to the residential service, and Adam
  being agreed on an annual basis. Adam attends the day service
                                                                          is supported to attend annual dentist appointments, as well as
  run by the same third-sector service provider. Here he takes
                                                                          consultations with his epilepsy specialist.

  Example Two
  Bridget is 25 years old. She has a diagnosis of autism and              physical environments make her extremely anxious. She is more
  dyslexia, which she received when she was 15. Bridget attended          confident in her volunteer work at a local charity, where she does
  a mainstream school and had a Statement of Special Educational          administrative work two days a week and can maintain a strict
  Needs which meant she received classroom support. Bridget               routine, including travel to and from work and break times.
  went through the transition process into adult services, and on
                                                                          Bridget receives Jobseeker's Allowance and Disability Living
  leaving school at 16 went to a work-based training provider to
                                                                          Allowance. At present she lives with her parents, although her father
  train for an NVQ in administration. During the scheme she was
                                                                          is currently in discussions with the Local Authority to see if they can
  supported by disability support workers at her local FE College.
                                                                          provide appropriate supported housing with an on-site warden
  Since finishing the scheme, Bridget has been to the job centre but
                                                                          and extra sound-proofing (Bridget sometimes suffers from sensory
  has been unable to find a job. Although she has shown herself
                                                                          overload). Bridget attends a regular social group for people with
  to be efficient at administrative tasks, she has struggled with job
                                                                          autism, which is run by a charity. She also has a mentor, through a
  interviews, not least because unfamiliar people and
                                                                          local advocacy scheme, whom she meets once a month.

  Example Three
  Carl is 39 years old. He was diagnosed with Asperger Syndrome           Carl left university with a good degree, but found it difficult to find
  at the age of 30. Carl attended a mainstream school up to               a job. He found interviews particularly difficult, often not knowing
  age 18, where he excelled at maths and physics. However,                what the interviewer meant or being told that he didn't 'come
  he struggled to make friends amongst his classmates, and the            across well'. He remained living at home with his parents, rarely
  other children frequently told him he was 'strange'. He went to         going out and becoming very isolated. He became depressed
  university away from home at 18, but found many aspects of              and suffered a mental health crisis, at which point he was
  university difficult, particularly making new friends, organising his   admitted to hospital and misdiagnosed with treatment-resistant
  time and money, and attending lectures in large, noisy halls. He        schizophrenia. A chance encounter with a consultant psychiatrist
  became very lonely and unhappy, and after one term decided to           who had a special interest in autism led to a revised diagnosis of
  drop out and return home to his parents. With the help of his tutor,    Asperger Syndrome two years later.
  he was able to arrange a transfer to his local university, which
                                                                          Carl has received support from a specialist Asperger team since
  allowed him to study for his degree whilst living in more familiar
                                                                          his diagnosis, including access to a counselling service. He was
  home surroundings.
                                                                          able to get support from the Disability Employment Advisor at the
                                                                          job centre to find a job in a local government office, where he has
                                                                          worked for the last six years. He now rents his own flat and lives
                                                                          independently, although he remains in regular contact with his
                                                                          Asperger service caseworker, who keeps an eye on his physical
                                                                          and mental health and helps resolve any issues arising.

  Source: National Audit Office

                                                                                 Supporting People with Autism through Adulthood                    13
part one

 1.8 Although the specific needs of people with autism                              group. The few areas with a specialised service for people
 can vary widely, in England the services they require will                         with high‑functioning autism/Asperger Syndrome were
 usually be the responsibility of one of four government                            generally able to provide better data on this group.
 departments: the Department of Health, the Department
 for Children, Schools and Families, the Department for                             1.11 One further source of data which could assist local
 Innovation, Universities and Skills and the Department                             health and social care organisations to estimate need
 for Work and Pensions (Figure 3). Individual policy                                more accurately is GP records. However, only one in
 responsibilities of a number of other departments may                              five GPs reported that they kept registers of patients with
 also be relevant to people with autism, for example the                            autism; only 12 per cent said they kept registers of all
 Department for Communities and Local Government                                    patients with autism; six per cent kept registers of patients
 Supporting People programme, which delivers housing-                               with high-functioning autism, and two per cent registered
 related support services for vulnerable individuals.                               patients with low-functioning autism.

 Availability of data to identify need                                              Key strategies and service plans
 and inform planning                                                                relevant to autism services
 1.9 The exact prevalence of autism is not known,                                   1.12 Adult social care services are currently being
 although it is estimated that there are around 400,000                             reconfigured to implement the reforms outlined in Our
 adults with autism in England (approximately one per cent                          health, our care, our say13 and Putting people first.14
 of the population) with around 50 per cent of this group                           In addition to a new focus on preventive services
 being 'high-functioning'.12                                                        (below, paragraph 3.10) and personalisation (below,
                                                                                    paragraph 3.44), the reforms also emphasise the need for
 1.10 At local level, Local Authorities and NHS                                     joined-up strategies and services. Effective joining up is
 organisations often lack robust data on numbers of adults                          essential to meeting the needs of people with autism, who
 with autism in their area, thus limiting their ability to                          require concerted support across a wide range of local
 identify need, plan capacity and commission appropriate                            organisations, including health and social care, housing,
 services. Most Local Authorities responding to our survey                          education and employment services.
 struggled to interrogate their data systems to identify
 individuals with autism receiving services. Unless                                 1.13 The Joint Strategic Needs Assessment (JSNA) is
 organisations had already established autism as a focus for                        intended to 'identify current and future health and
 service development, they did not record it as a separate                          wellbeing needs in light of existing services, and inform
 diagnostic field. Only 18 per cent of Local Authorities                            future service planning taking into account evidence of
 and NHS partners who responded were able to give                                   effectiveness.'15 It informs joined-up strategic planning
 precise numbers of adults with low-functioning autism                              by Local Authorities and their partner organisations.
 receiving services, with 48 per cent estimating figures.                           92 per cent of Local Authorities responding to our survey
 Only 12 per cent could do so for the high-functioning                              report that they have a JSNA in place, but only 21 per cent
 group, with a further 35 per cent estimating figures for this                      of these say that it includes specific information on the
                                                                                    needs of people with autism. Thirty-three per cent said
     'Data from Children's Services increasingly records                            they planned to include specific information on the
     numbers of young people with ASD, but ASD is not                               needs of people with autism in future. A recent joint
     listed as a client category within the Department of                           review by the Commission for Social Care Inspection,
     Adult Social Services […] We are not confident that                            Healthcare Commission and Mental Health Act
     all people who may have ASD are recognised and                                 Commission also found that local JSNAs were currently
     recorded as having ASD.'                                                       weak in their coverage of learning disabilities and
                                                                                    complex needs, both of which would include people with
     Local Authority Survey Respondent (Source: NAO)                                low‑functioning autism.16

 12      Knapp et al., The Economic Consequences of Autism in the UK (2007).
 13      Department of Health, Our health, our care, our say – a new direction for community services (30 January 2006) (http://www.dh.gov.uk/en/
         Publicationsandstatistics/Publications/PublicationsPolicyAndGuidance/DH_4127453).
 14      Department of Health et al., Putting people first: a shared vision and commitment to the transformation of adult social care (10 December 2007).
 15      Department of Health, Guidance on Joint Strategic Needs Assessment (13 December 2007), p. 7 (http://www.dh.gov.uk/en/Publicationsandstatistics/
         Publications/PublicationsPolicyAndGuidance/DH_081097).
 16      Commission for Social Care Inspection, Healthcare Commission and Mental Health Act Commission, Commissioning services and support for people with
         learning disabilities and complex needs: National report of joint review (March 2009), p. 24. (http://www.healthcarecommission.org.uk/_db/_documents/
         Report_for_commissioning_LD_joint_review.pdf).

14      Supporting People with Autism through Adulthood
part one

3      Main Government departments responsible for provision of services to people with autism

  department of Health                                               department for children, Schools and Families

  Has overall policy responsibility for children's and               Has overall policy responsibility for children's education and social
  adults' healthcare, and adults' social care.                       care and transition into adult education, training or employment

  Healthcare                                Social care                                           Transition planning and co-ordination

  Commissioned by Primary                   Commissioned by local Authorities from                n®   Each child with a Statement of Special
  care Trusts (sometimes jointly            a range of providers, including local                      Educational Needs should have an annual
  with local Authorities) from              Authorities themselves, private sector and                 review. Responsibility for convening this
  NHS Trusts, third sector or               third sector. In future, service users will                lies with either the Head Teacher (if the
  private sector. In addition to            increasingly receive individual budgets                    child is in school) or the local Authority.
  general healthcare services,              to commission their own care package.                      The year 9 review should result in a
  specialist provision needed               Services needed by people with autism                      Transition Plan, and must include the
  by people with autism                     might include:                                             connexions Service.
  might include:
                                            n®   housing, ranging from full-time                  n®   local Authorities are obliged to carry
  n®   diagnostics;                              residential care to supported housing                 out a needs assessment for pupils with a
                                                 or domiciliary care;                                  Statement of Special Educational Needs
  n®   psychiatry, psychology,
                                                                                                       in their final year of compulsory education
       speech & language                    n®   day care;
                                                                                                       intending to go on to further or higher
       therapy; and
                                            n®   ongoing monitoring by a key worker;                   education or training.
  n®   for mental health
                                            n®   advice and advocacy;                             n®   connexions (integrated in local
       problems, crisis resolution
                                                                                                       Authorities from 1 April 2008) is
       or acute inpatient care,             n®   carer support (e.g. respite care); and                responsible for co-ordinating transition,
       sometimes with autism-
                                            n®   social groups.                                        employment and education for young
       specific provision.
                                                                                                       people with a disability up to age 25.

                                                             Person with Autism

  Employment support                   Benefits and allowances                          Further education             Higher education
                                                                                        and training
  Advice and support from              Administered by Jobcentre Plus:                                                Provided by universities and
  disability Employment                                                                 Planned and                   higher education colleges;
                                       n®   Employment Support Allowance;
  Advisors;                                                                             funded by learning
                                                                                                                      Most full-time applications
                                       n®   Jobseeker's Allowance;                      and Skills council,
  Supported employment                                                                                                processed by universities
                                                                                        delivered by further
  provision funded by                  Administered by dWP Pension,                                                   and colleges Admissions
                                                                                        education colleges.
  department for Work                  disability and carers Service:                                                 Service. Loans and grants,
  and Pensions or local                                                                                               including Disabled Students'
  Authorities, provided by             n®   Disability Living Allowance;                                              Allowances, funded via
  Jobcentre Plus, private              n®   Attendance Allowance; and                                                 Student Finance England.
  sector and third sector.
                                       n®   Carer's Allowance.

  department for Work and Pensions                                                        department for Innovation, universities and Skills
  Has overall policy responsibility for helping people to move into work                  Has overall policy responsibility for all post-19
  and supporting those who cannot, and for supporting disabled people                     learning, including further and higher education.
  and their carers.

Source: National Audit Office

NOTE
Although this report focuses on the role of these four key departments in providing services, a number of other departments have policy responsibilities
which may be relevant to people with autism. For example, the Department for Communities and Local Government's Supporting People programme aims to
improve the quality of life of vulnerable people (which may include those with autism) through the provision of housing-related services.

                                                                                       Supporting People with Autism through Adulthood                     15
part one

 1.14 A further national policy relevant to the needs of                            Transition from childhood to
 people with autism is the Department for Communities
 and Local Government's Supporting People programme,
                                                                                    adult services
 which is designed to offer vulnerable people a stable                              1.17 In areas with a lack of appropriate services for adults
 environment to improve their quality of life, particularly                         with autism (particularly those with high-functioning
 through the provision of 'high-quality and strategically                           autism or Asperger Syndrome), the move from children's
 planned housing-related services'.17 People with                                   services can be difficult. Even where services exist to
 autism often have specific sensory and environmental                               meet the needs of adults with autism, access to these will
 requirements,18 and hence appropriate specialised housing                          depend partly on an effective transition process, with joint
 can be important in maintaining their independence                                 planning and information sharing between health, social
 and well-being. Yet only 22 per cent of respondents to                             care, education and employment services.
 our survey of Local Authorities said that their Supporting
 People strategy specifically addressed the needs of adults                         1.18 Diagnosis, monitoring and awareness of autism
 with autism.                                                                       in children have improved rapidly in recent years, so
                                                                                    identification rates are higher for this group than for
 1.15 Department of Health guidance states that                                     adults. In principle, children with autism should therefore
 the Director of Adult Social Services in each Local                                be known to services, and should benefit from a planned
 Authority 'should ensure that it is clear which team,                              and tailored transition from education into adult life.
 or manager, within his or her staff, has responsibility                            By identifying and recording young people with autism
 for assessing and meeting the eligible needs of a range                            moving up through the system, Local Authorities should
 of named client groups',19 of which autism is one.                                 also be better placed to analyse future need and plan
 While only four per cent of Local Authorities reported                             future provision of adult services for this group.
 that they do not have a named lead service for adults
 with 'low‑functioning' autism, this proportion rose to                             1.19 However, many Local Authorities were unable to
 31 per cent for adults with 'high-functioning' autism.20                           provide basic information on the Special Educational
                                                                                    Needs and transition arrangements for children with
 1.16 Our survey also showed that most local                                        autism in their area. Data on children with autism who
 organisations do not have a specific commissioning                                 have a Statement of Special Educational Needs or are
 strategy for adults with autism. Seventy-four per cent of                          at School Action Plus (i.e. with a Special Educational
 Local Authorities responding to our survey said they and                           Need but no Statement) is collected routinely as part of
 their NHS partners did not have such a strategy, and only                          the Schools Census, but 21 per cent of Local Authorities
 50 per cent reported having a strategic planning group                             responding to our survey reported that they did not know
 dealing with the needs of adults with autism. Of those                             how many such children were living in their local area.
 which did have a group, 87 per cent had input from                                 Twenty-one per cent did not know how many children
 multiple agencies. The organisations represented were                              aged 14-16 fell into this group. Only 45 per cent of Local
 Local Authority Social Services teams, both Children's                             Authorities said they knew how many children with
 and Adult services; Education services; Primary Care                               autism with a Statement of Special Educational Needs had
 and Mental Health Trust representatives; and Learning                              a completed transition plan. Only 29 per cent knew for
 Disability Partnership Boards. Fifty-seven per cent                                how many a plan was being compiled.
 mentioned input from commissioners, 66 per cent include
 both Local Authority and NHS input, and 43 per cent
 include some input from service users or carers, usually
 through Learning Disability Partnership Boards.

 17   Introduction to Supporting People at http://www.spkweb.org.uk. See also Department for Communities and Local Government, Independence
      and Opportunity – Our Strategy for Supporting People (June 2007). (http://www.dh.gov.uk/en/Publicationsandstatistics/Publications/
      PublicationsPolicyAndGuidance/DH_4134801).
 18   See, for example, Powell A, Taking Responsibility: Good practice guidelines for services – Adults with Asperger syndrome (National Autistic Society, 2002),
      pp. 65f.
 19   Department of Health, Best Practice Guidance on the Role of the Director of Adult Social Services (15 May 2006), pp. 20f.
      (http://www.dh.gov.uk/en/Publicationsandstatistics/Publications/PublicationsPolicyAndGuidance/DH_4134801).
 20   Autism is not a mental illness, although people with autism can also develop mental health problems (at which point they will often access mainstream
      mental health services), and hence our survey asked: 'Which service has lead responsibility for adults with Autistic Spectrum Disorder who do not have an
      identified mental health problem?'

16    Supporting People with Autism through Adulthood
part one

1.20 There is research suggesting that in the past, transition                     ®®      a National Transition Support team, which will
planning for young people with Special Educational Needs                                   coordinate the work with Local Authorities,
(including autism) has been generally poor.21 One study of                                 Primary Care Trusts and regional advisers and
young people with Special Educational Needs found that                                     existing experts; and
less than half of those taking part could recall attending
                                                                                   ®®      support for change at local level through a
a transition planning review,22 while research carried out
                                                                                           combination of direct grants and regional
in 2001 found that only 53 per cent of young people with
                                                                                           adviser activity.
autism who should have had a transition plan actually had
some form of plan in place. Only 16 per cent had their                             1.23 This programme provides an opportunity for the
identified needs met in full.23                                                    Department for Children, Schools and Families to assess
                                                                                   and improve Local Authorities' compliance with the
 'After leaving school, no real support […] No agency                              Special Educational Needs code of practice27 requirement
 speaks to each other.'                                                            to have early and effective transition planning in place for
                                                                                   young people with autism.
 Adult with autism (Source: NAO web consultation)

1.21 In our interviews and focus groups with transition                            Connexions' support for young
managers and employment support providers, a recurring                             people with autism
theme was that transition support required more effective
                                                                                   1.24 Connexions is a Government-funded service which
leadership and relationships between services, including
                                                                                   through multi-agency working aims to provide young
employment support. Participants felt that there was
                                                                                   people with information, advice and guidance, including
confusion around who was the lead, and whether
                                                                                   on careers. It is intended to give them access to personal
individuals were covered by children's or adult services.
                                                                                   development opportunities to help remove barriers to
They also felt there was a lack of clarity about the roles
                                                                                   learning and progression, and ensure they make a smooth
of health, education, and social services, often resulting
                                                                                   transition to adulthood and working life. Connexions is
in the absence of a decision-making authority, conflicts
                                                                                   designed to help all young people aged 13-19 regardless
in responsibility, and lack of understanding between
                                                                                   of need, and those aged up to 25 with a learning difficulty
services. A survey of parents of autistic children in 2006
                                                                                   or disability.
showed that only one quarter felt that transition support
was coordinated.24                                                                 1.25 The Department for Children, Schools and Families
                                                                                   has a Public Service Agreement (PSA) target to reduce
1.22 The Department of Health and the Department for
                                                                                   the proportion of 16-18 year olds not in education,
Children, Schools and Families have acknowledged that
                                                                                   employment or training (NEET) by two percentage
more needs to be done to co-ordinate services for disabled
                                                                                   points by 2010, from a baseline of 9.6 per cent at the
young people in transition, and in 2007 and 2008 issued
                                                                                   end of 2004. It therefore collects information from local
joint guidance for local services on roles, responsibilities
                                                                                   Connexions providers on the numbers of 16-18 year
and good practice.25 The Departments are also running
                                                                                   olds who are NEET, to help manage performance against
a £19 million Transition Support Programme,26 which
                                                                                   the target.
will seek to raise the standards of transition support
and achieve greater consistency in all local areas.
The programme consists of two main elements:

21   Dee. L, Improving Transition Planning - Helping Young People with Special Educational Needs (Open University Press, 2006).
22   Institute for Employment Studies, Post-16 Transitions: A Longitudinal Study of Young People with Special Educational Needs: Wave Two (Department for
     Education and Skills, 2004). (http://www.employment-studies.co.uk/pdflibrary/rr582.pdf).
23   National Autistic Society, Ignored or ineligible: The reality for adults with autism spectrum disorders (2001), p. 12 (http://www.autism.org.uk/content/1/
     c4/28/61/ignored.pdf).
24   National Autistic Society, Moving on up? Negotiating the transition to adulthood for young people with autism (2006), p. 3 (http://www.autism.org.uk/
     content/1/c6/01/39/64/Moving%20on%20up%20%28England%29.pdf).
25   Department for Children, Schools and Families/Department of Health, A transition guide for all services – key information for professionals about the
     transition process for disabled young people (2007) and Department for Children, Schools and Families/Department of Health, Transition: moving on
     well – A good practice guide for health professionals and their partners on transition planning for young people with complex health needs or a disability
     (February 2008).
26   http://www.transitionsupportprogramme.org.uk/default.aspx.
27   Department for Education and Skills, Special Educational Needs Code of Practice (November 2001), chapter 9 (http://www.teachernet.gov.uk/_doc/3724/
     SENCodeOfPractice.pdf).

                                                                                           Supporting People with Autism through Adulthood                        17